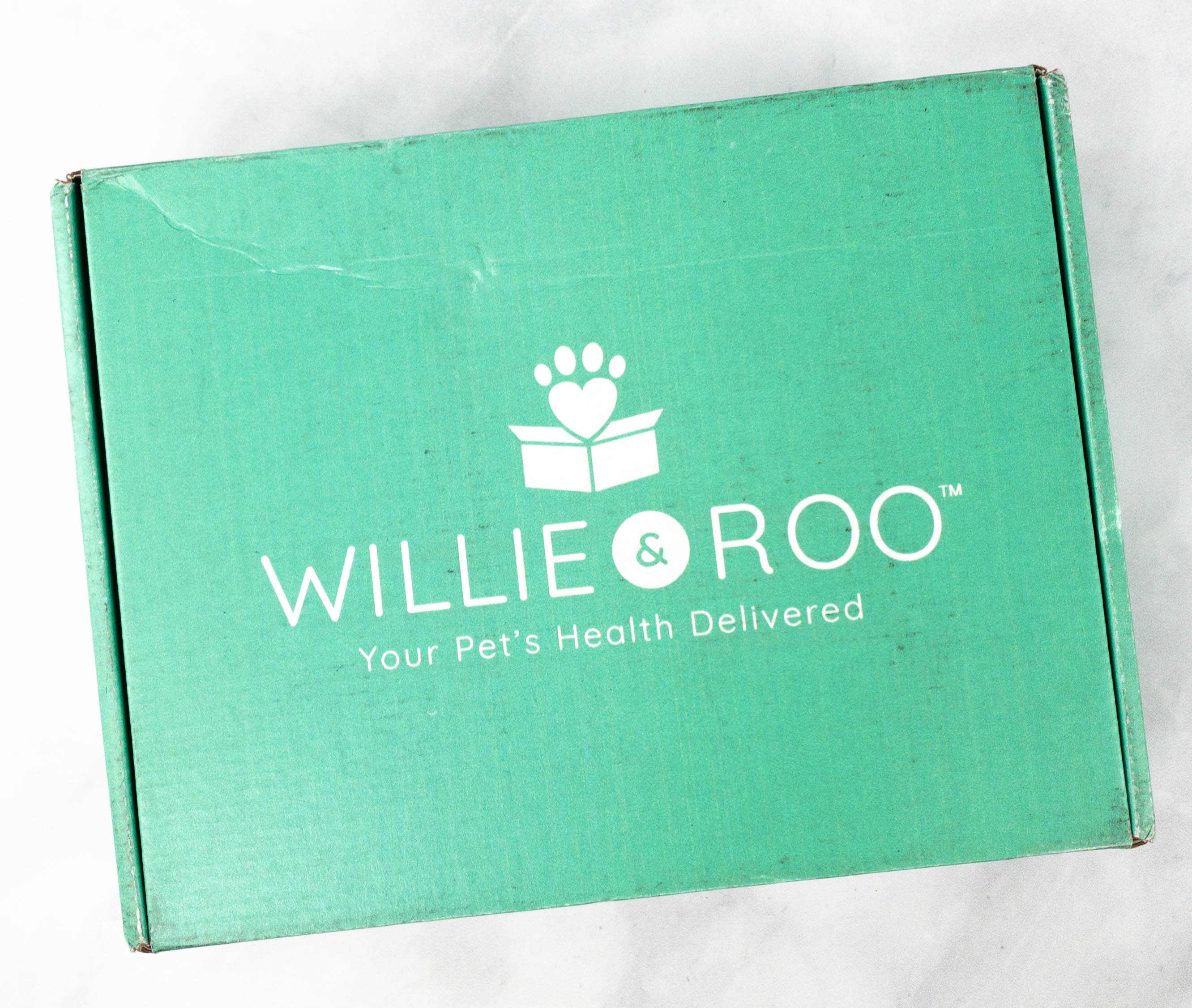 Willie & Roo is a pet wellness subscription that delivers personalized boxes for dogs or cats. Subscribers will be able to choose boxes based on their pet's size, as well as from three different subscription levels: Pampered, Healthy, or Happy.
Happy – wholesome all-natural treats, enriching toy or wellness product, healthy chew, personal web page for your pup (starts at $33.95 monthly)
Healthy – Everything in Happy plus a custom selected health supplement for your pet (starts at $42.95 monthly)
Pampered – Everything in Healthy plus a surprise pet PAWrent gift (starts at 49.95 monthly)
DEAL: Get 20% off your first 6 months on any dog or cat subscription! Use coupon code HELLOSUB20.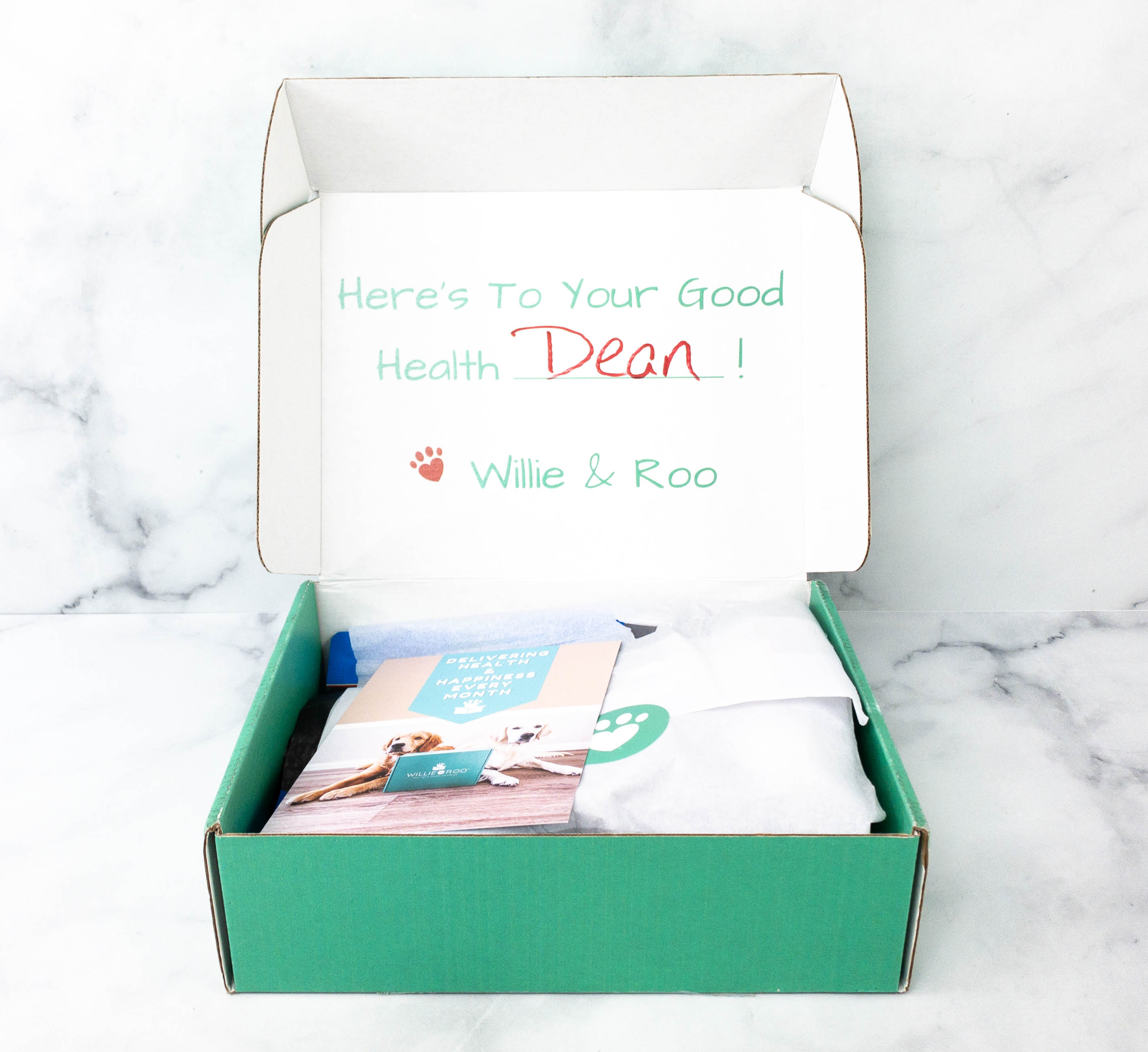 The interior of the box cover features a customized message for Dean!
The items were packed with a white wrapping paper, sealed with Willie & Roo sticker.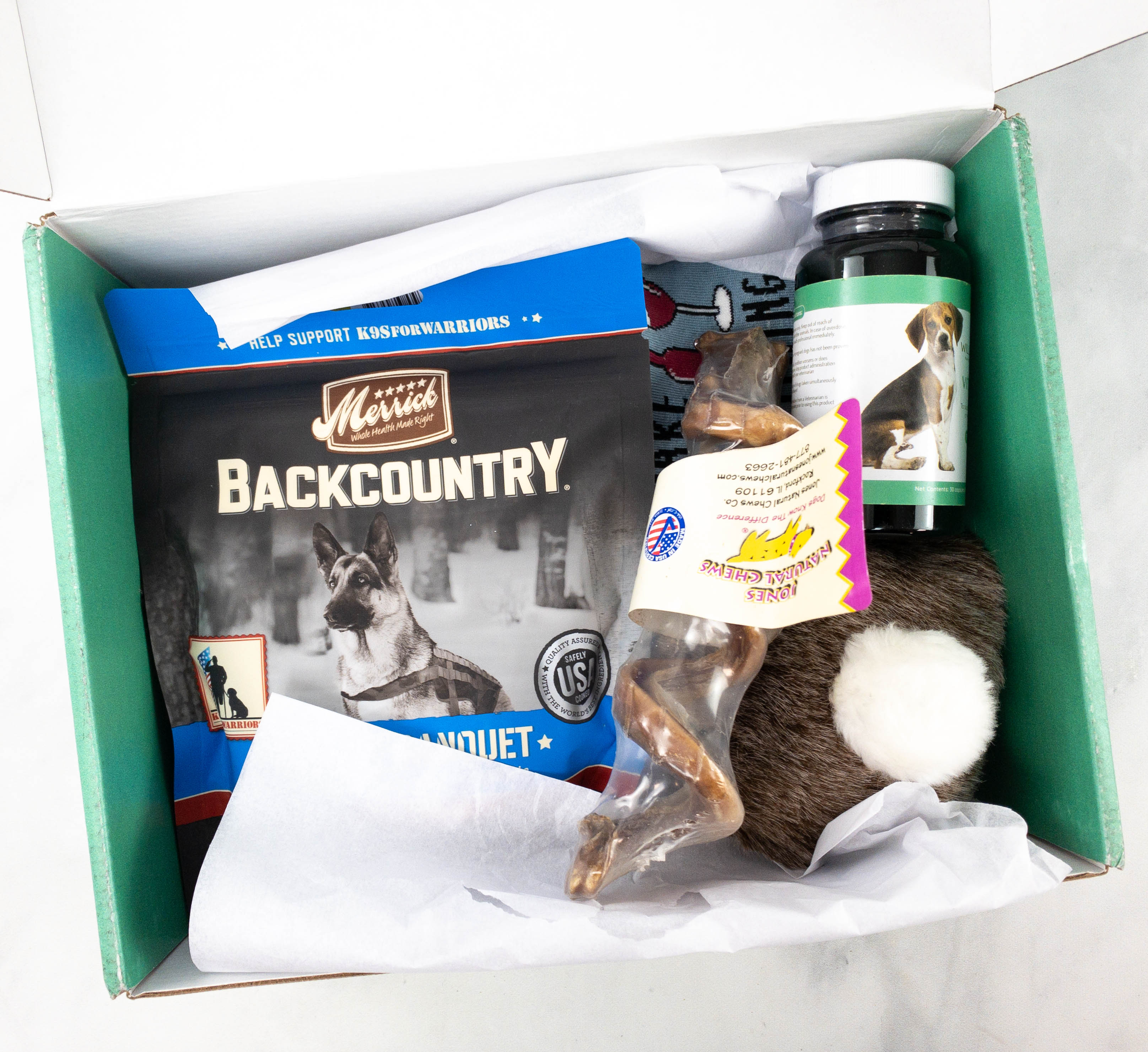 They all arrived in great condition!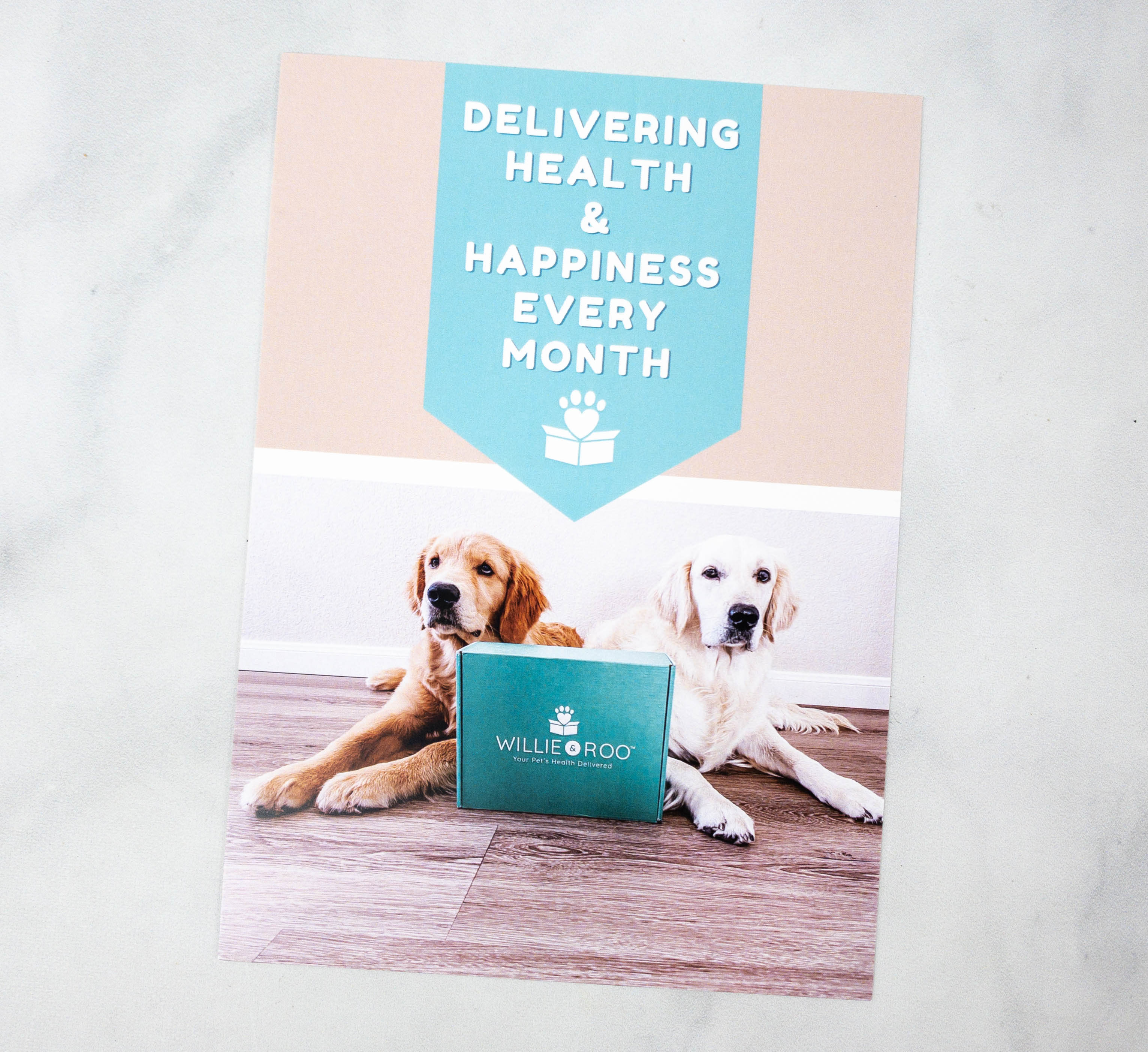 Included in this month's box is a cute card from Willie & Roo!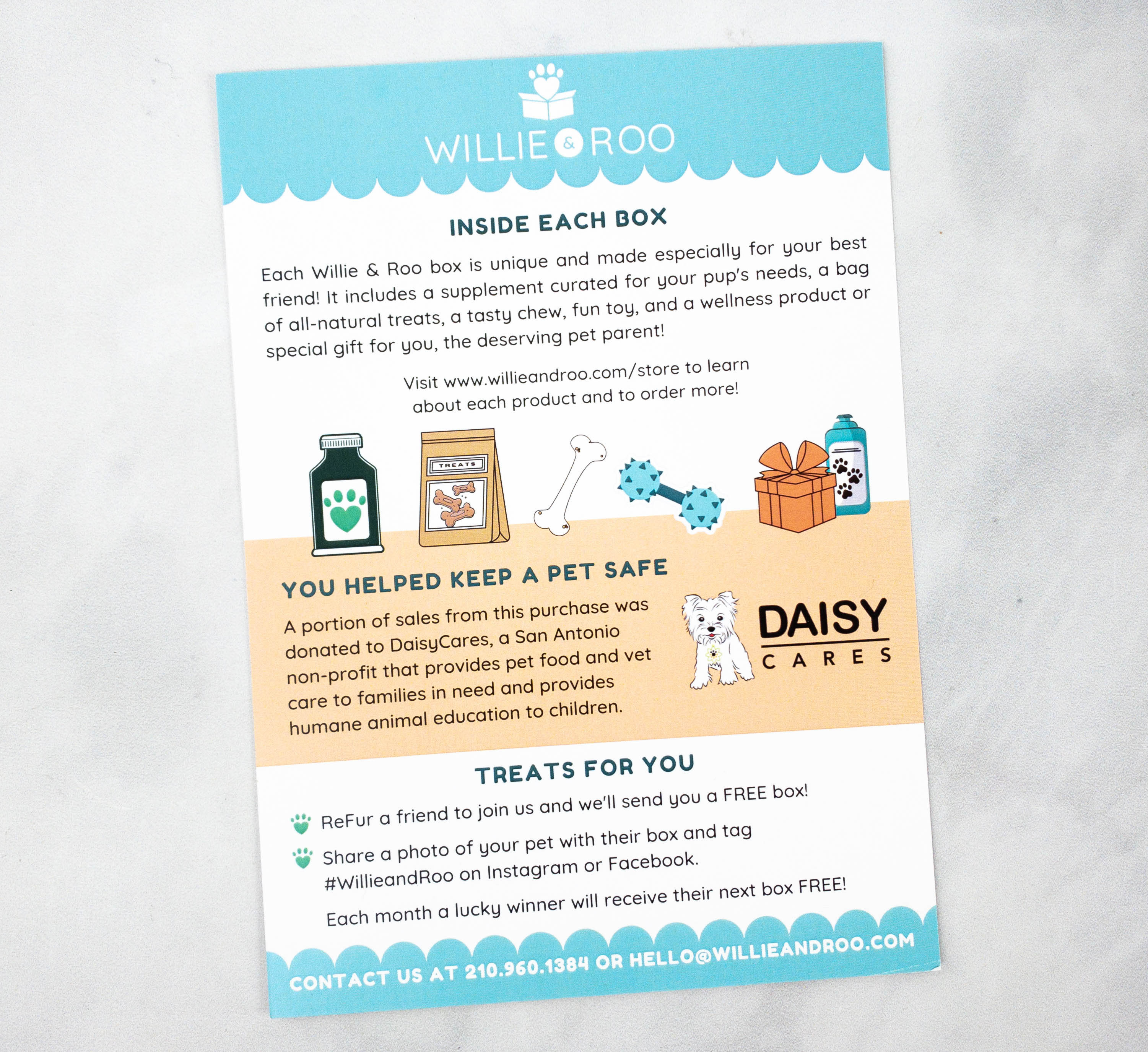 This subscription gives back to the community! They've partnered with Daisy Cares, and a percentage of all proceeds help support the organization's efforts.
Daisy Cares is a 501(c)(3) non-profit corporation created to provide pet food & medical care to needy pets, as well as reduce animal abuse through public education and awareness.
Everything in my box!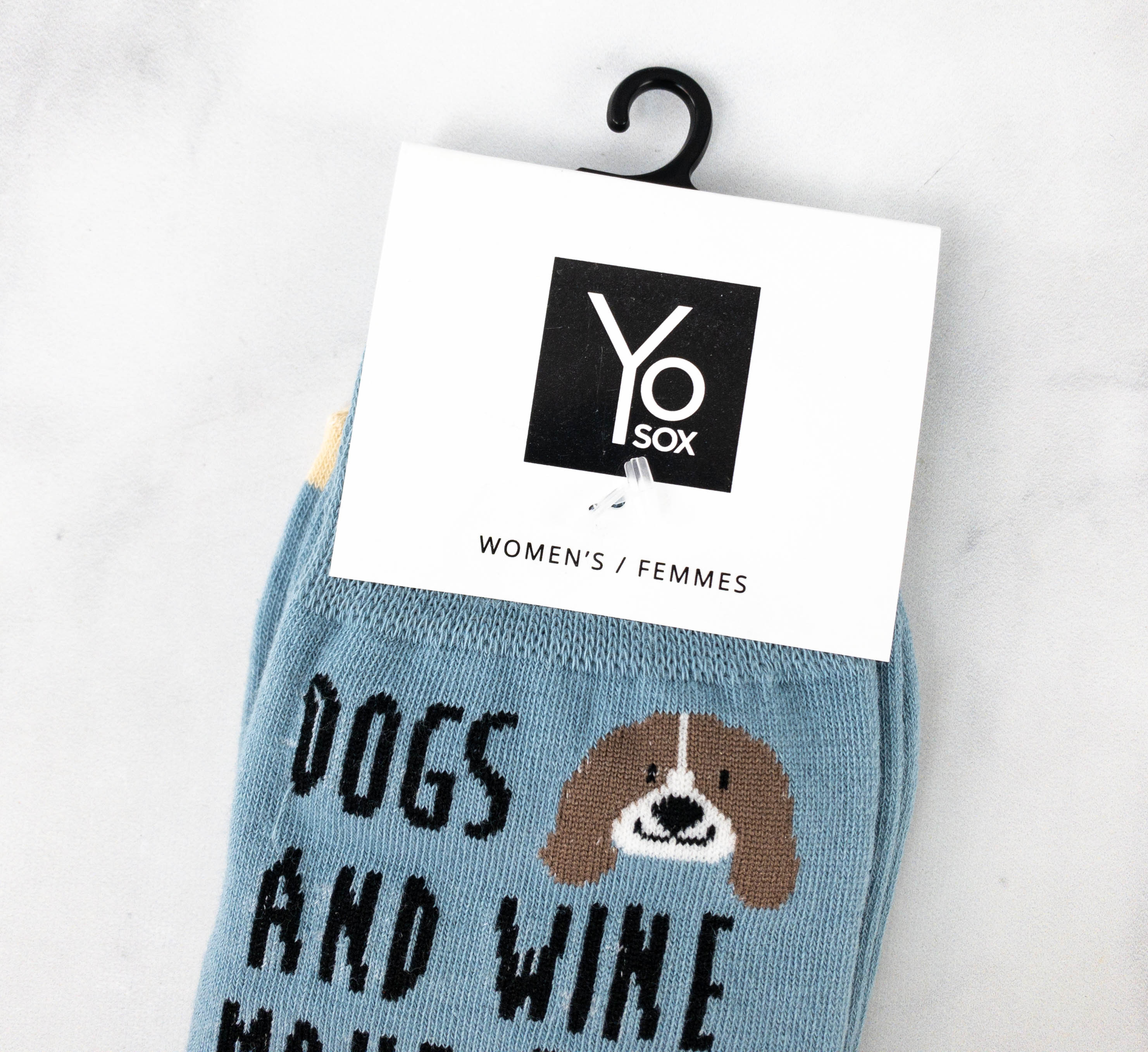 Yo Socks Life's Essentials Women's Crew Socks ($12) The first item in the box is for the fur parents! It's a pair of anti-microbial socks, which are made with tightly wound double spun cotton to provide the perfect fit and to help maintain shape and size without stretching.
This pair is made from 52% cotton, 46% polyester, and 2% spandex.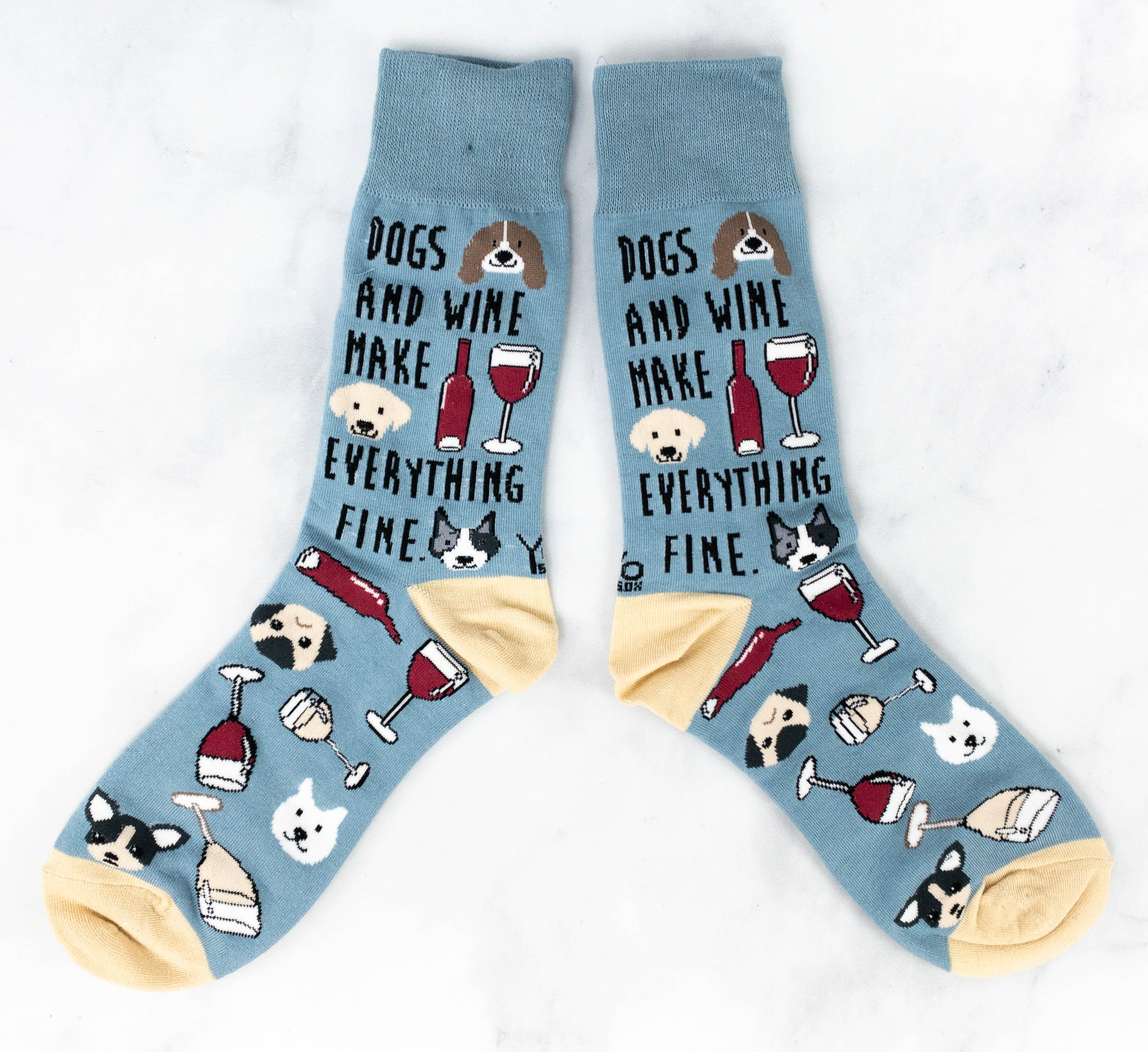 The socks are so adorable. There are dogs and wine glasses all over!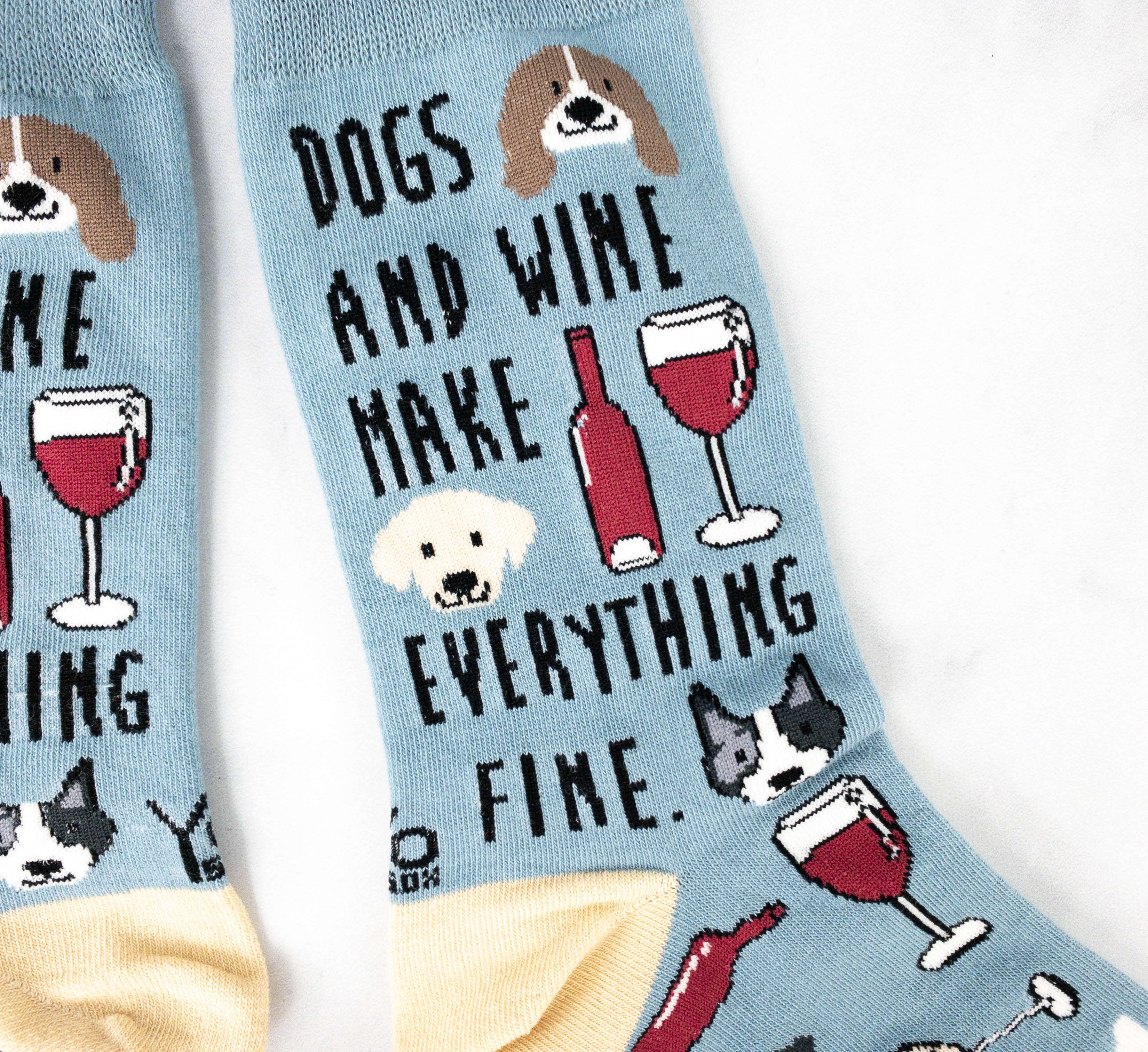 I also like the text located on the body of the socks:
Dogs and wine make everything fine.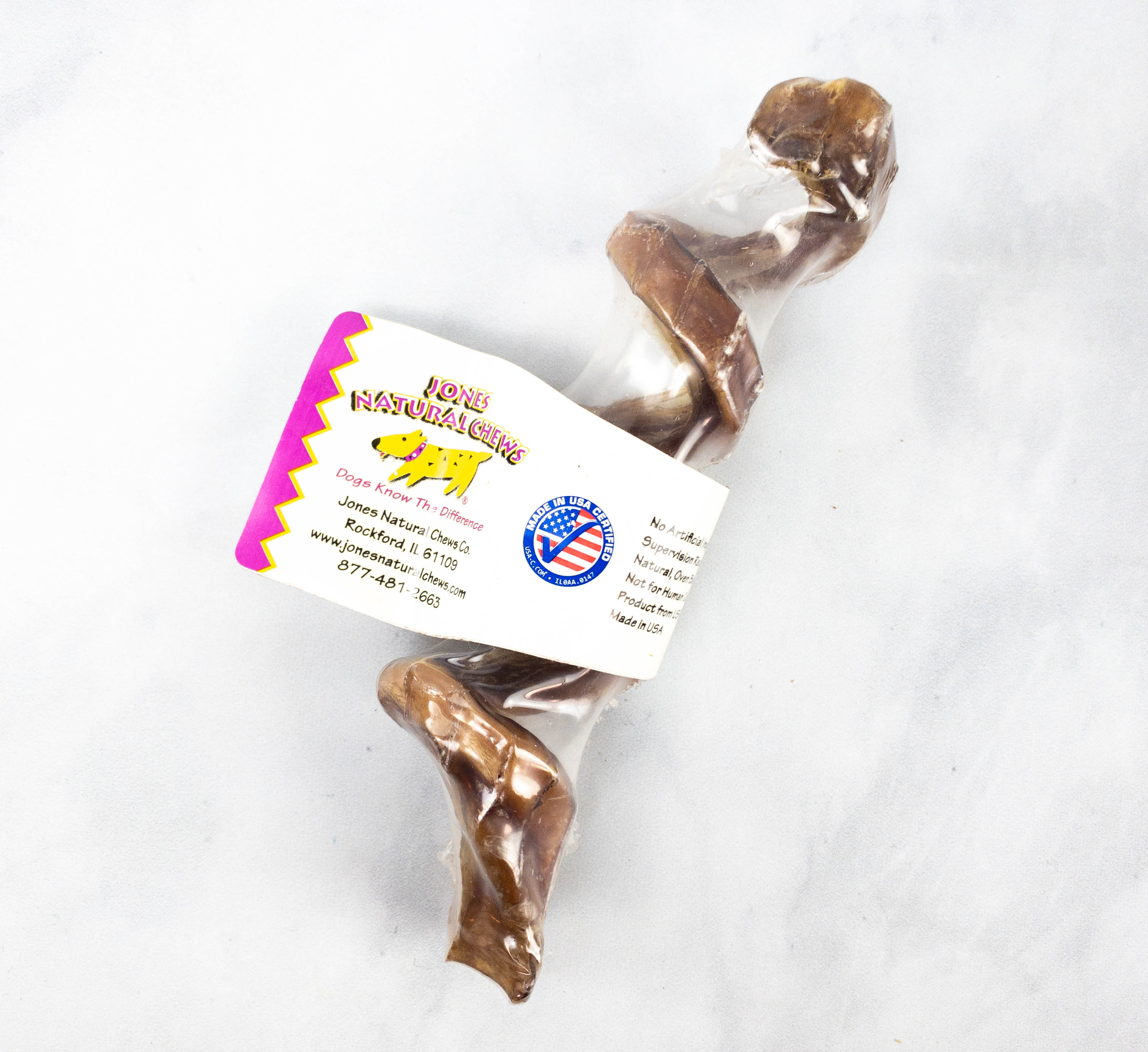 Jones Natural Chews Curly Q Stick Dog Chew. This beef pizzle is rich in protein and low in fat, making it a great treat for dogs. It's made in the USA and it doesn't contain artificial ingredients. It's even baked in a natural casing for additional flavor!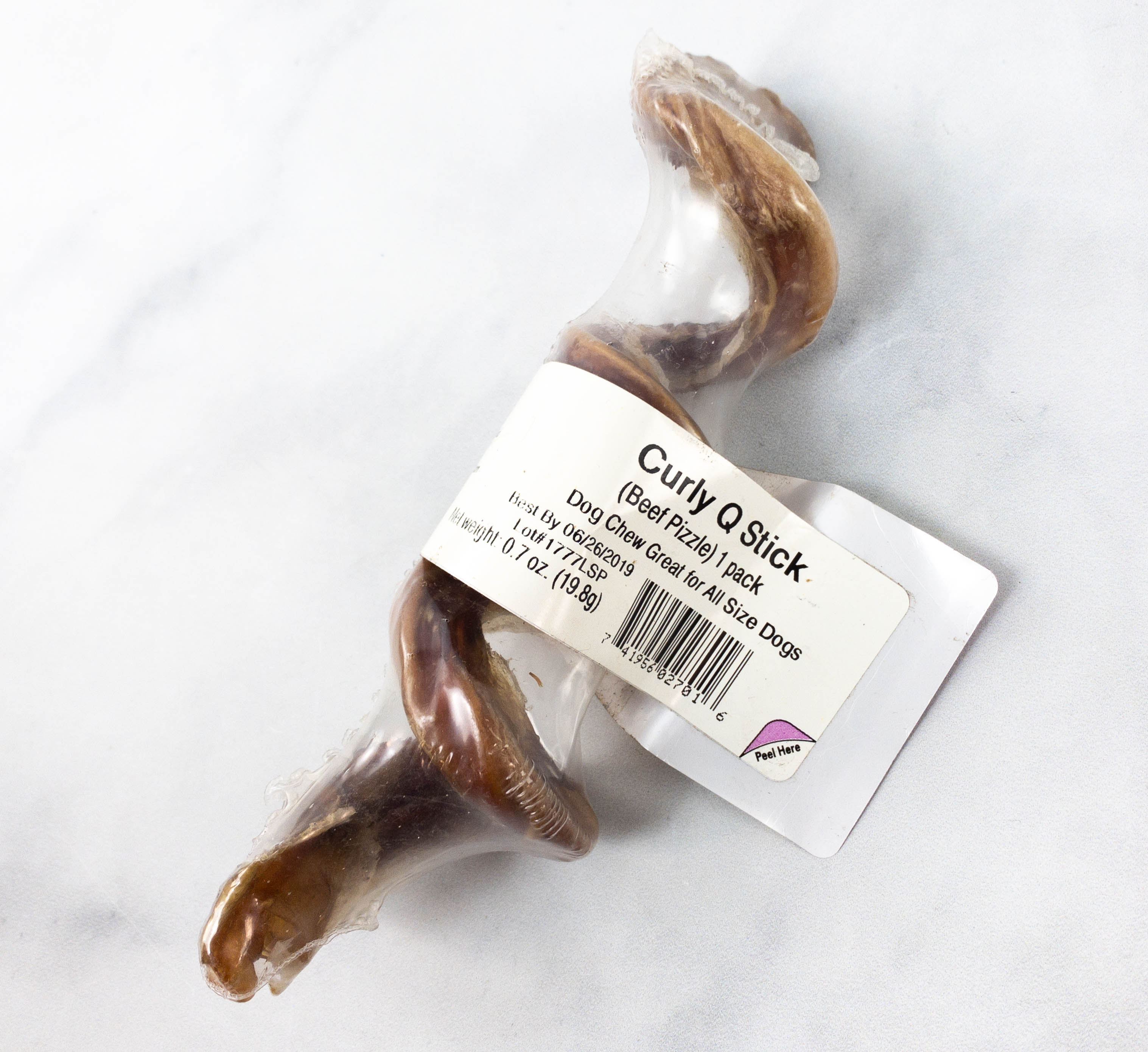 This chew stick is ideal for dogs of all sizes. However, it's still best to give this to dogs with supervision.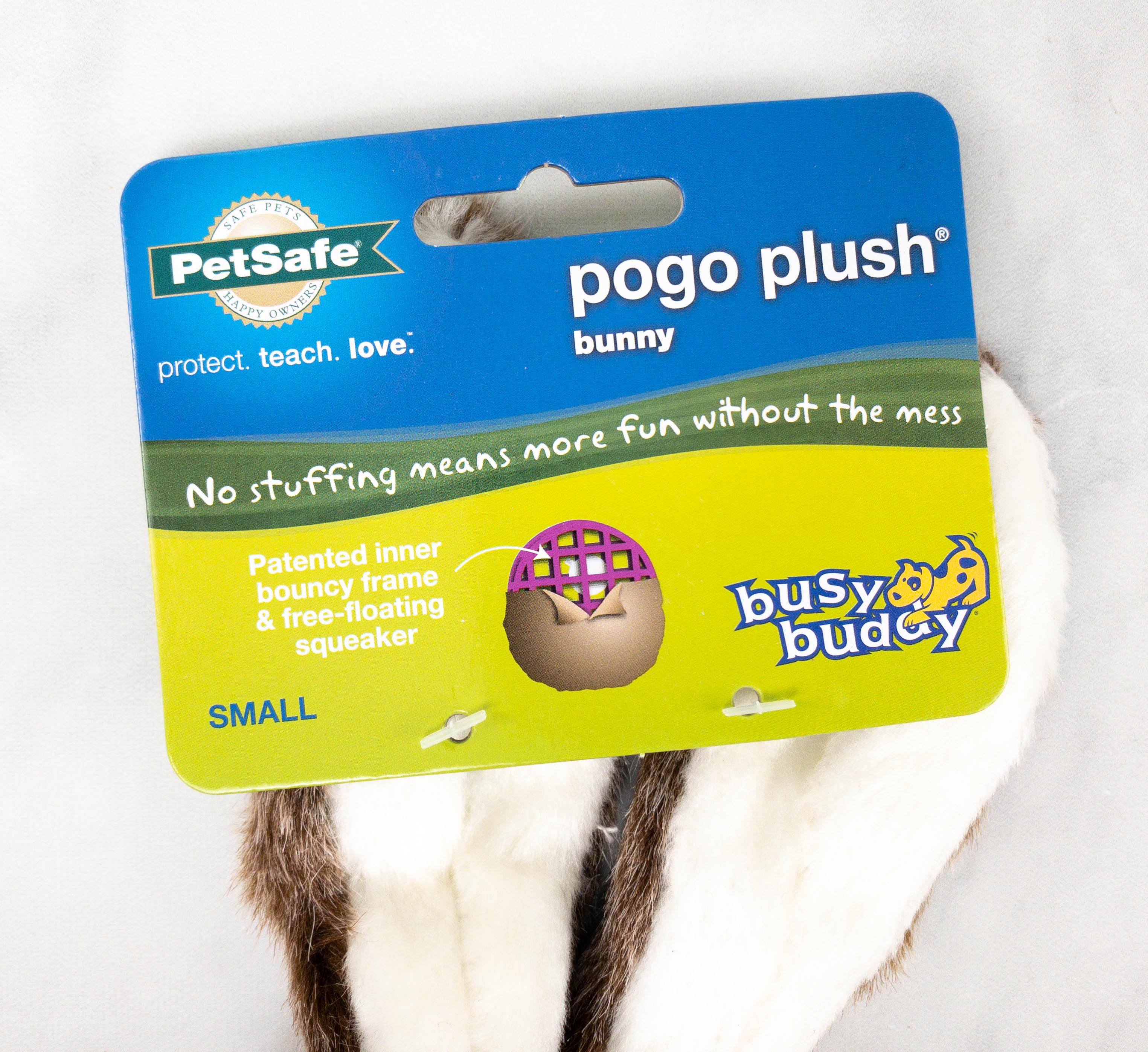 Pet Safe Pogo Plush Bunny ($7.03) This month's featured dog toy is Dean's new best friend. It's a plush bunny toy that squeaks and bounces!
This toy has no stuffing, so you don't have to worry about the mess in case your dog destroys the toy. Cleaning it is also easy since it is machine washable.
It's soft and furry outside, and inside is a bouncy frame with a free floating squeaker!
It even has a fluffy tail at the back!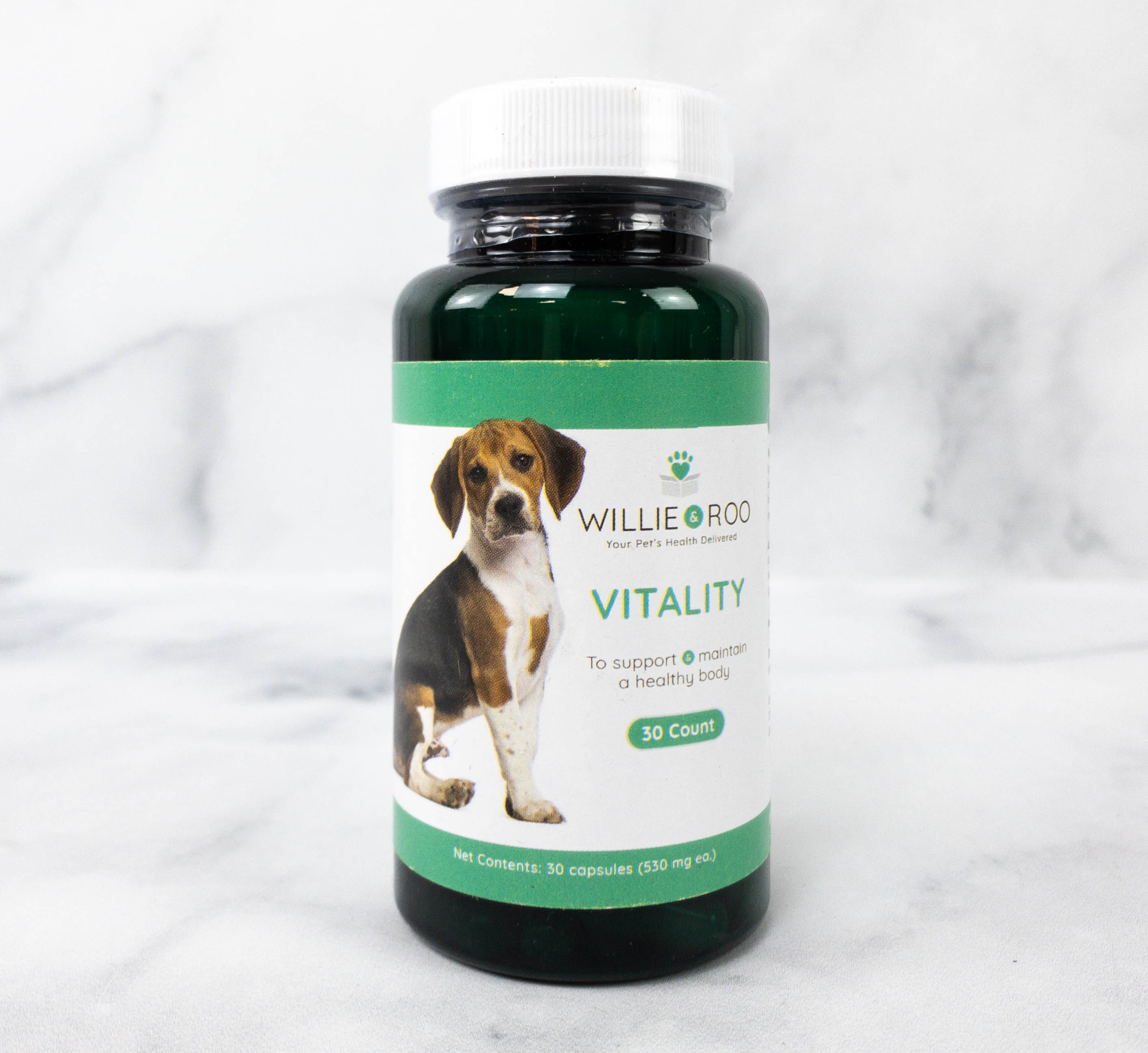 Vitality Preventative Health Supplement for Dogs ($18.95) Every box includes supplements for dogs! For Dean, it's the Vitality Preventative Health Supplement which is packed with ashwagandha and ginseng to boost his defenses and to help maintain an excellent health condition.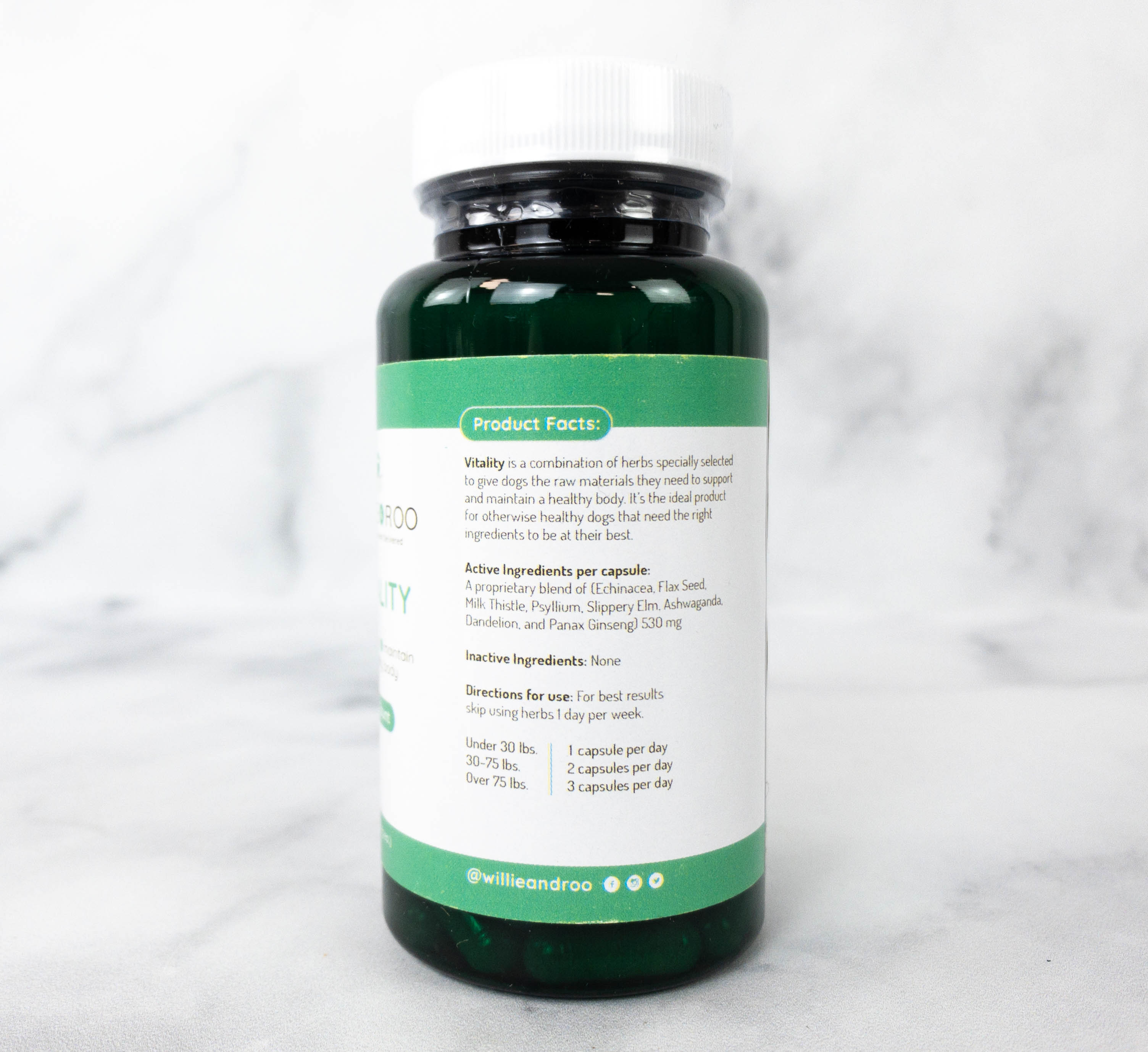 Other active ingredients includes echinacea, flaxseed, milk thistle, psyllium, slippery elm, and dandelion.
Each bottle contains 30 nutrient packed capsules.  For dogs under 30 lbs, you can give them 1 capsule per day, 2 capsule for dogs 30-75 lbs, and 3 capsules for dogs over 75 lbs.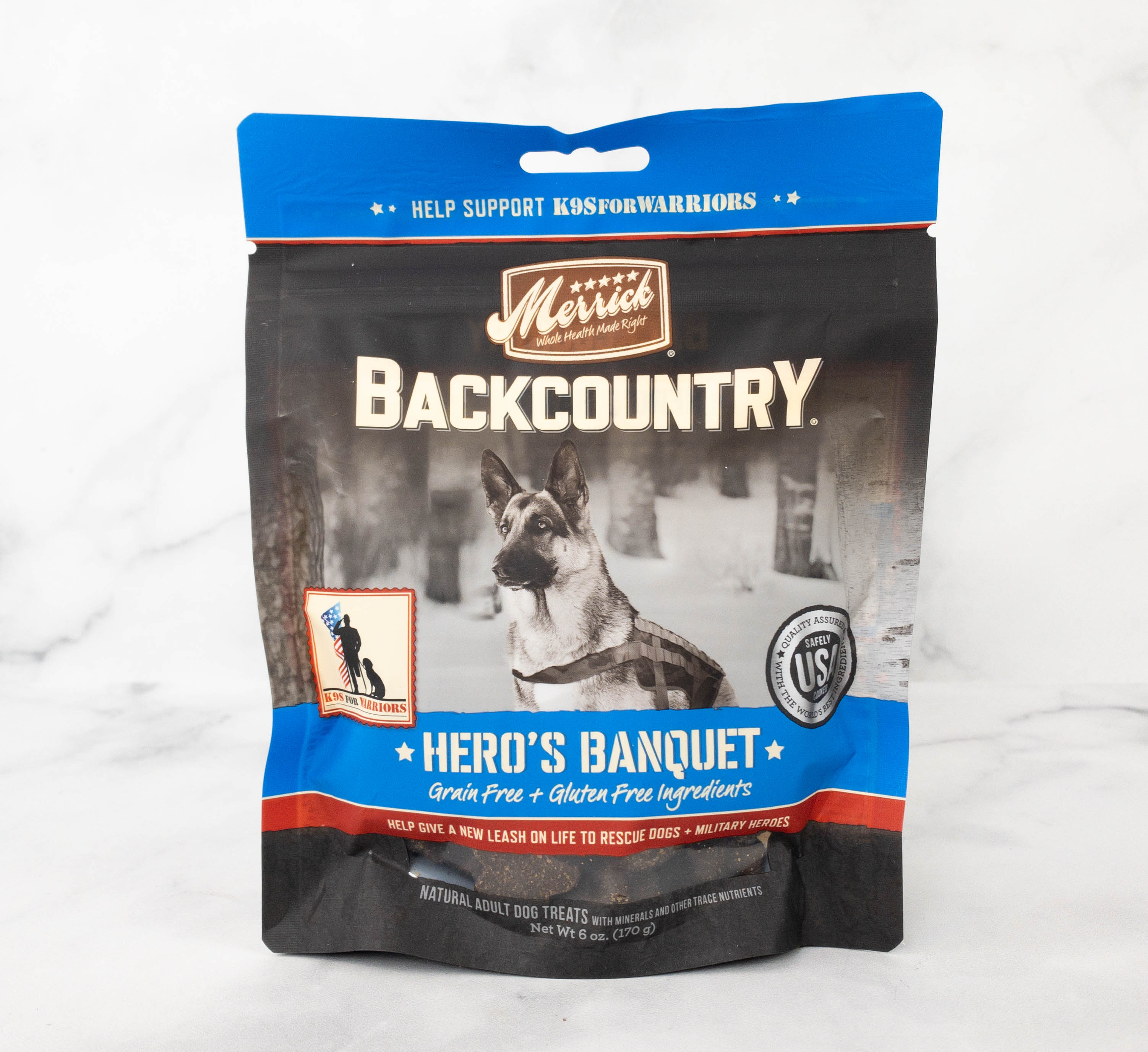 Merrick Backcountry Hero's Banquet Dog Treats ($6.99) It's a bag of treats made with deboned beef, from a company that supports non-profit organization for training shelter dogs into service dogs.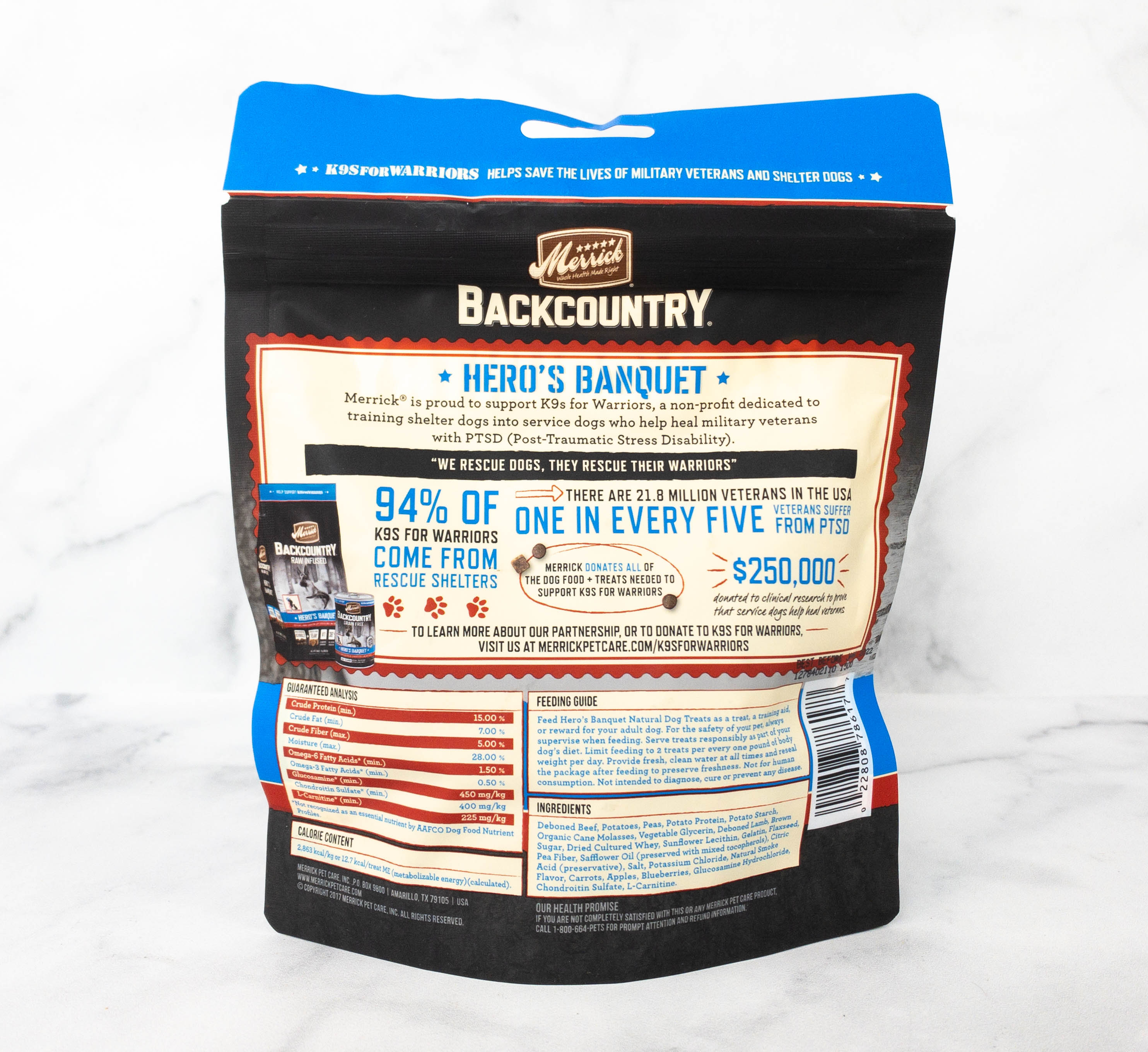 It also contains potatoes, peas, organic cane molasses, deboned lamb, flaxseed, pea fiber, carrots, apples, blueberries, L-Carnitine, and rosemary extract.
Each piece is star-shaped. They can be served as a snack or used as a reward for training. Another great thing about these snacks is that they are grain-free and gluten-free! Our dogs thought they were awesome!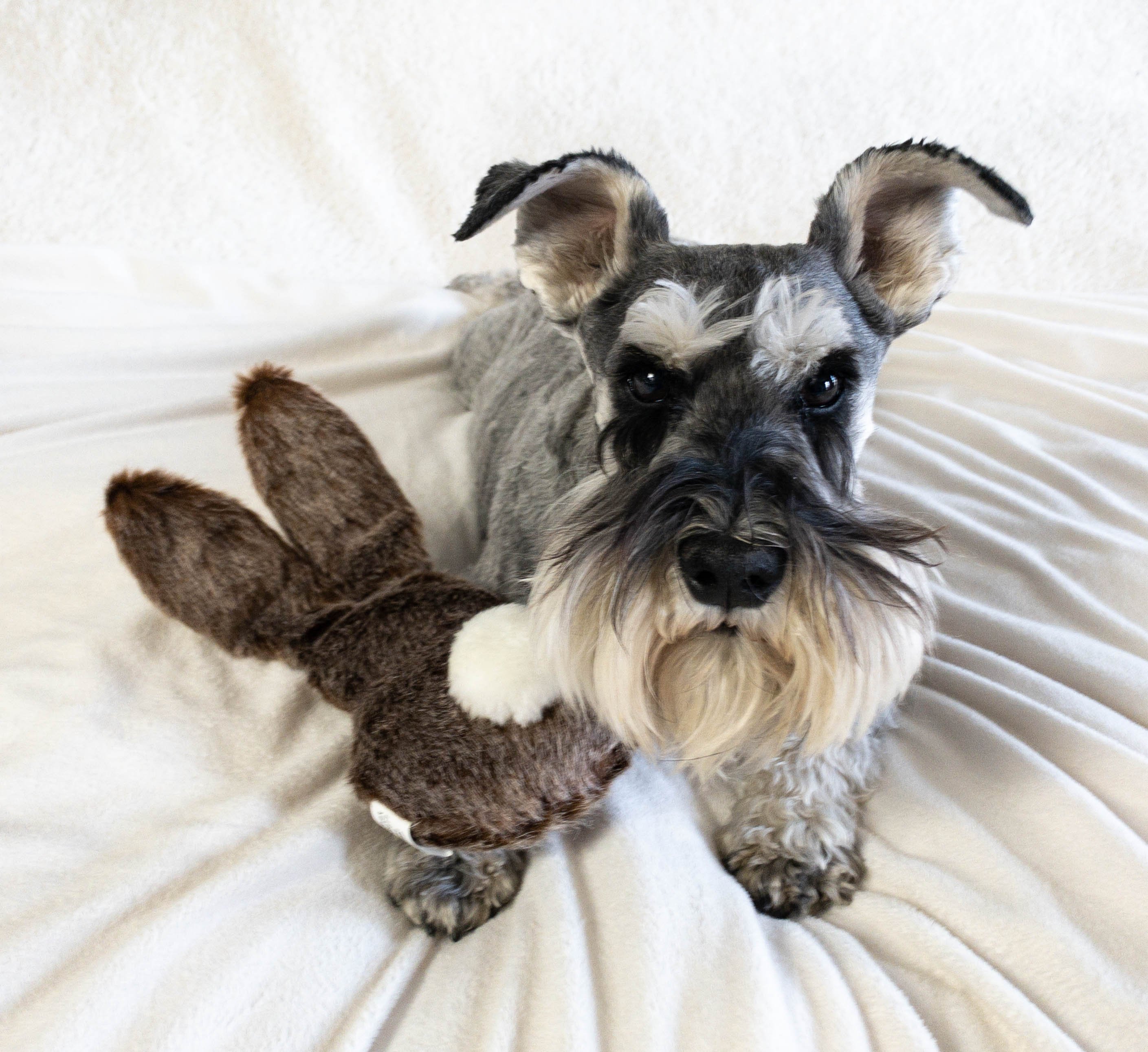 Dean really had a great time with his new best friend, the bunny toy!
Willie & Roo promotes pet health and wellness by sending supplements in every box, along with an assortment of healthy treats and a high-quality toy. Dean's supplements focus on maintaining his vitality and so far, it's been pretty great. He doesn't have problems taking the capsules either. Dean also enjoyed playing with the bunny plush toy and munching on the treats. Of course, the box includes an item for pet parents. This month, it's a pair of socks featuring dog and wine images. They're not just cute, they are also comfortable to wear! If your pet's health is your priority, this would be a good subscription box to try. There are various supplements for different pet health concerns, and the other goodies in the box are also high-quality!
What do you think of the Willie & Roo box?