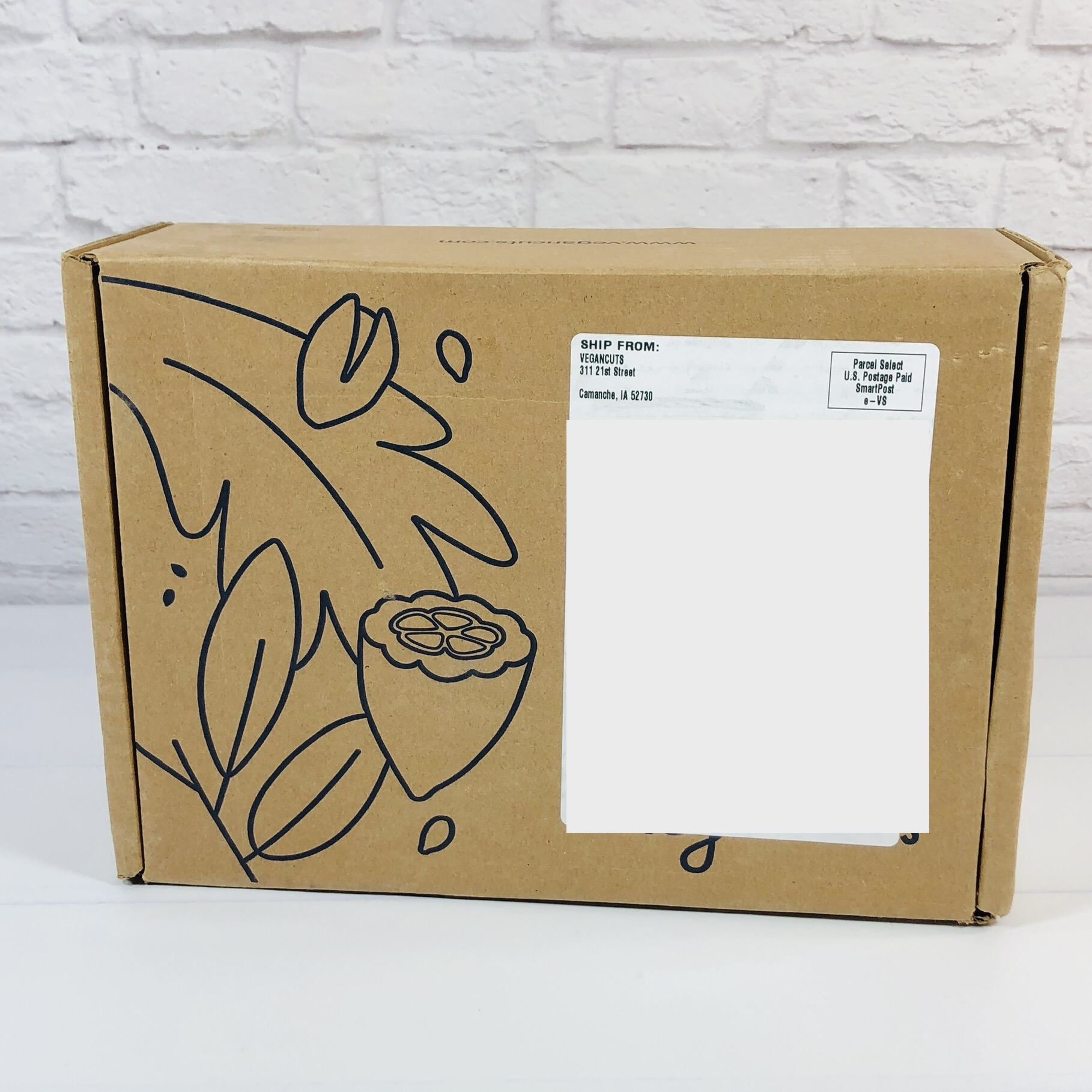 Vegancuts Beauty Box is a monthly beauty subscription service that sends 4 or more items ranging from unique cosmetics to luxurious skincare. Best of all, they are 100% cruelty-free and vegan, plus most items are natural and non-toxic! Monthly recurring shipments are $24.95 with free shipping in the USA (there is an additional charge for other countries). This sub is also available in 6 or 12-month terms that do not renew but that do earn you a discount.
Each month you'll receive a delivery of 4 or more new deluxe or full-size products, from unique cosmetics to luxurious skin care, that treat your outside as good as you treat your inside.
DEAL: Use the coupon code hellosub to get $5 off your first box on any Vegancuts subscription! It can only be used once per customer, but it can be used on multiple subscriptions at once so long as they are in the same transaction.
In 2021, Vegancuts' Beauty Box joined our readers' picks for best subscription boxes under $25!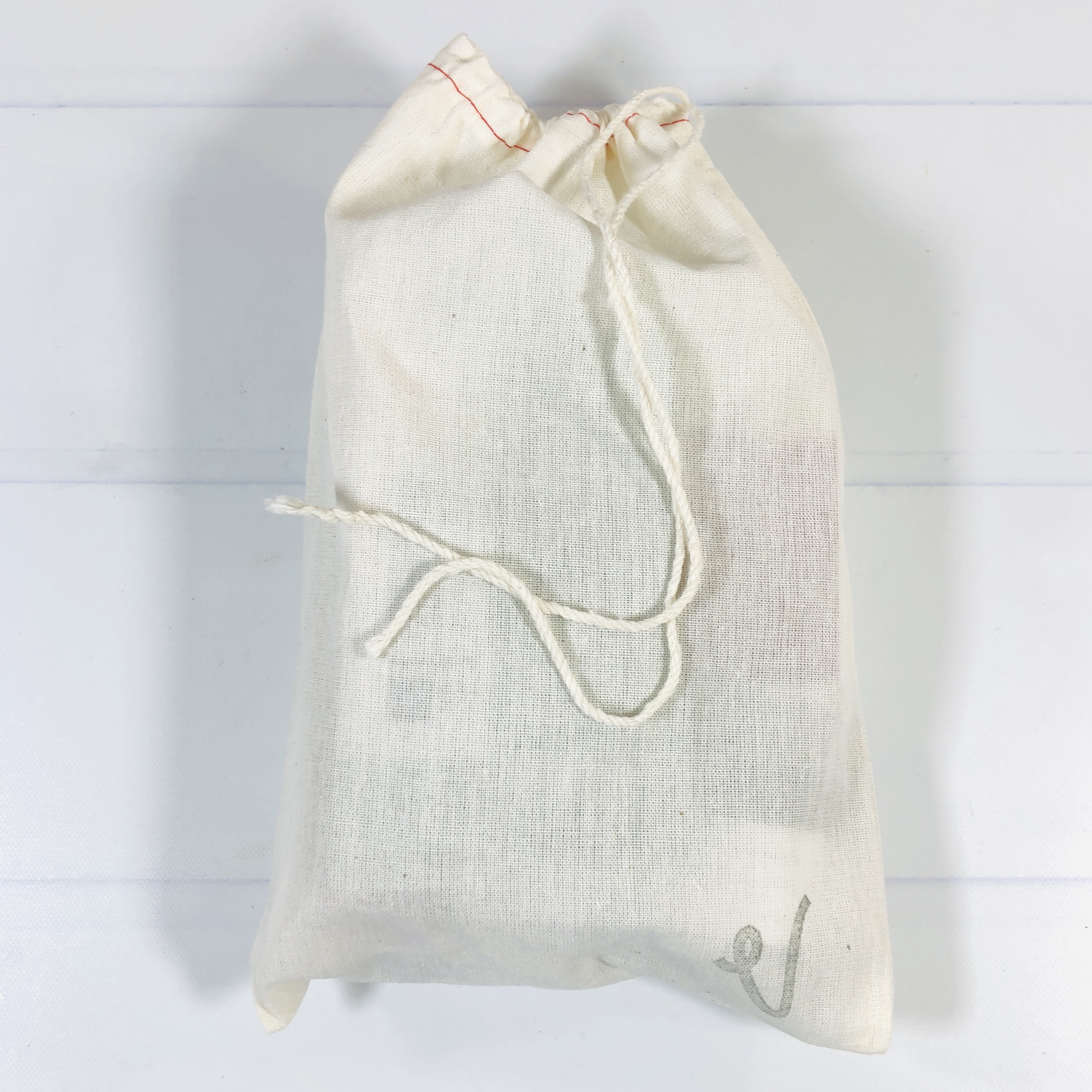 My beauty items shipped in the same box as my snack subscription but the beauty items were placed in this reusable bag.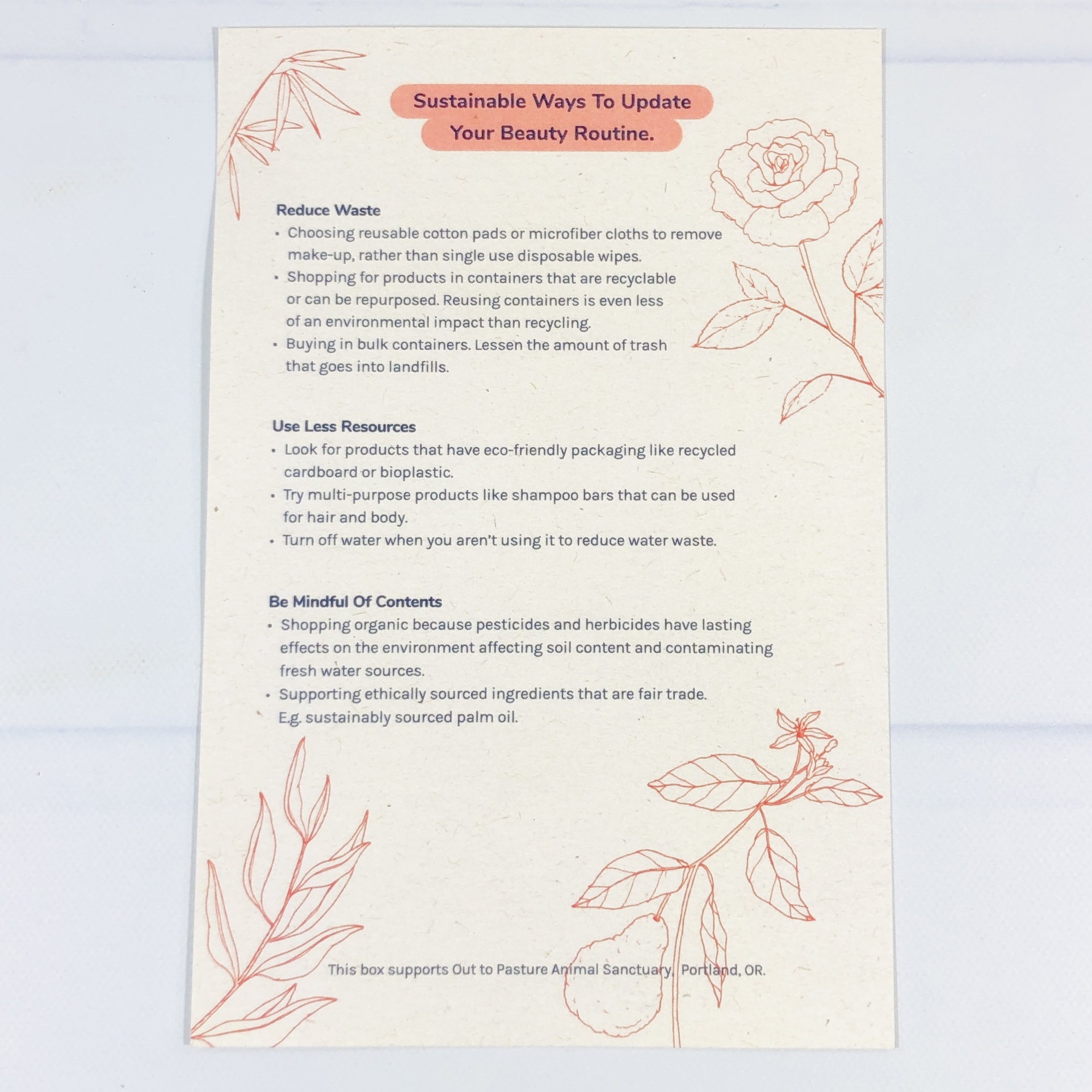 I received a card that listed ways to be more mindful when shopping for beauty items to reduce their impact on the environment. The bottom of the card tells me that proceeds from this box will go to Out to Pasture Animal Sanctuary.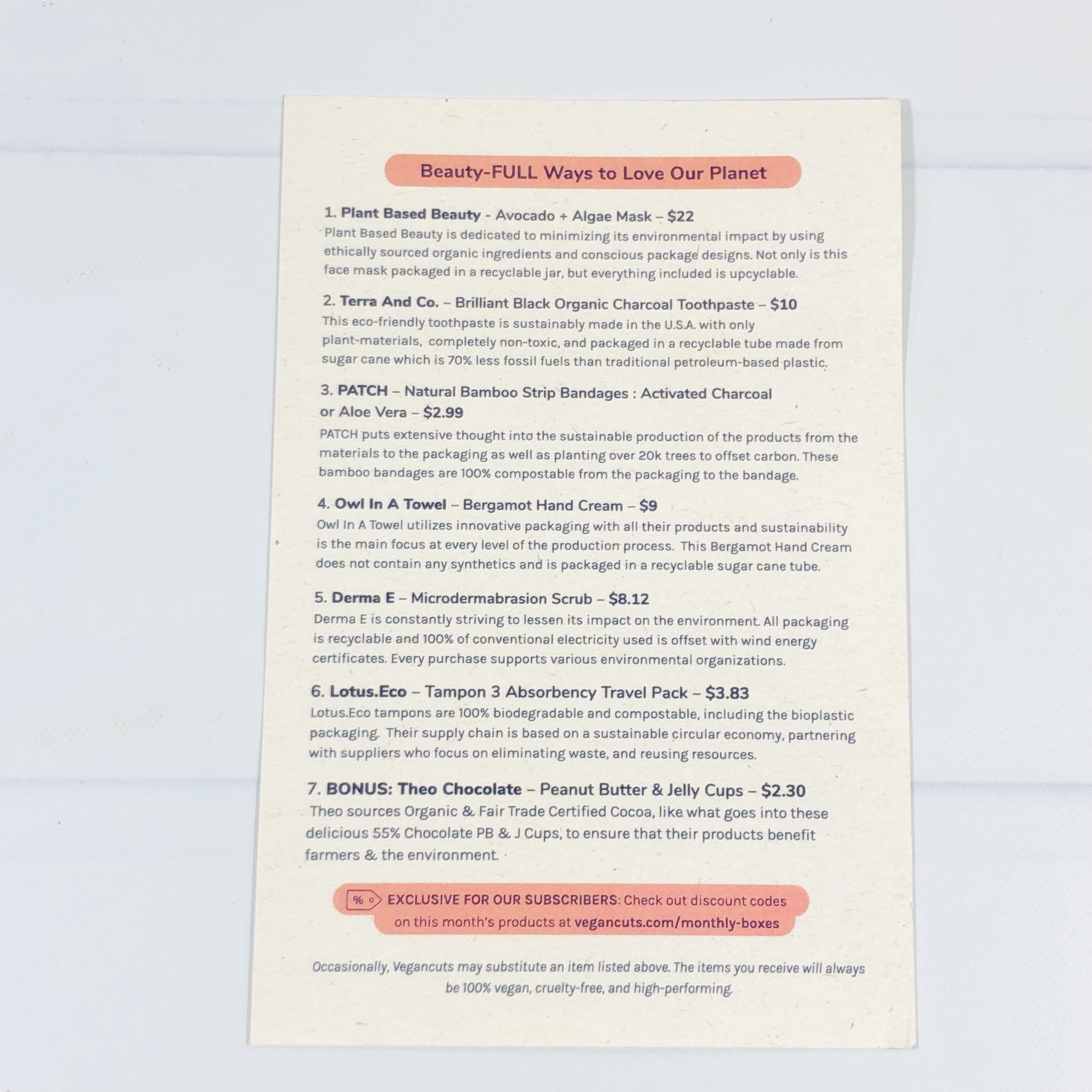 The back of the card lists the items and retail value and also how the makers use sustainable practices, ingredients, and/or packaging. The theme is Beauty-FULL Ways to Love Our Planet! Keep in mind that Vegancuts may make substitutions to items. Check out the Vegancuts website for discounts from so of these brands.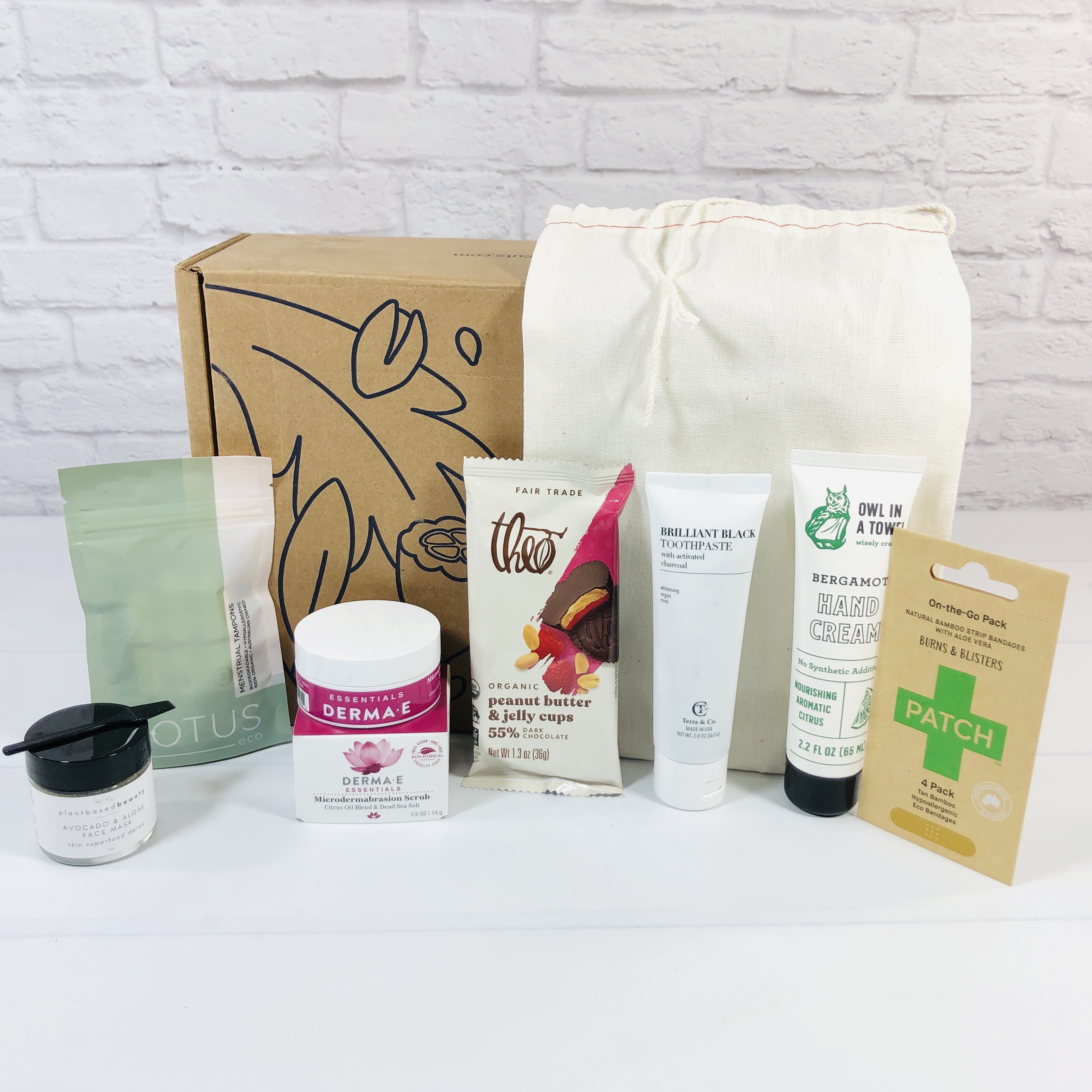 Everything in my box!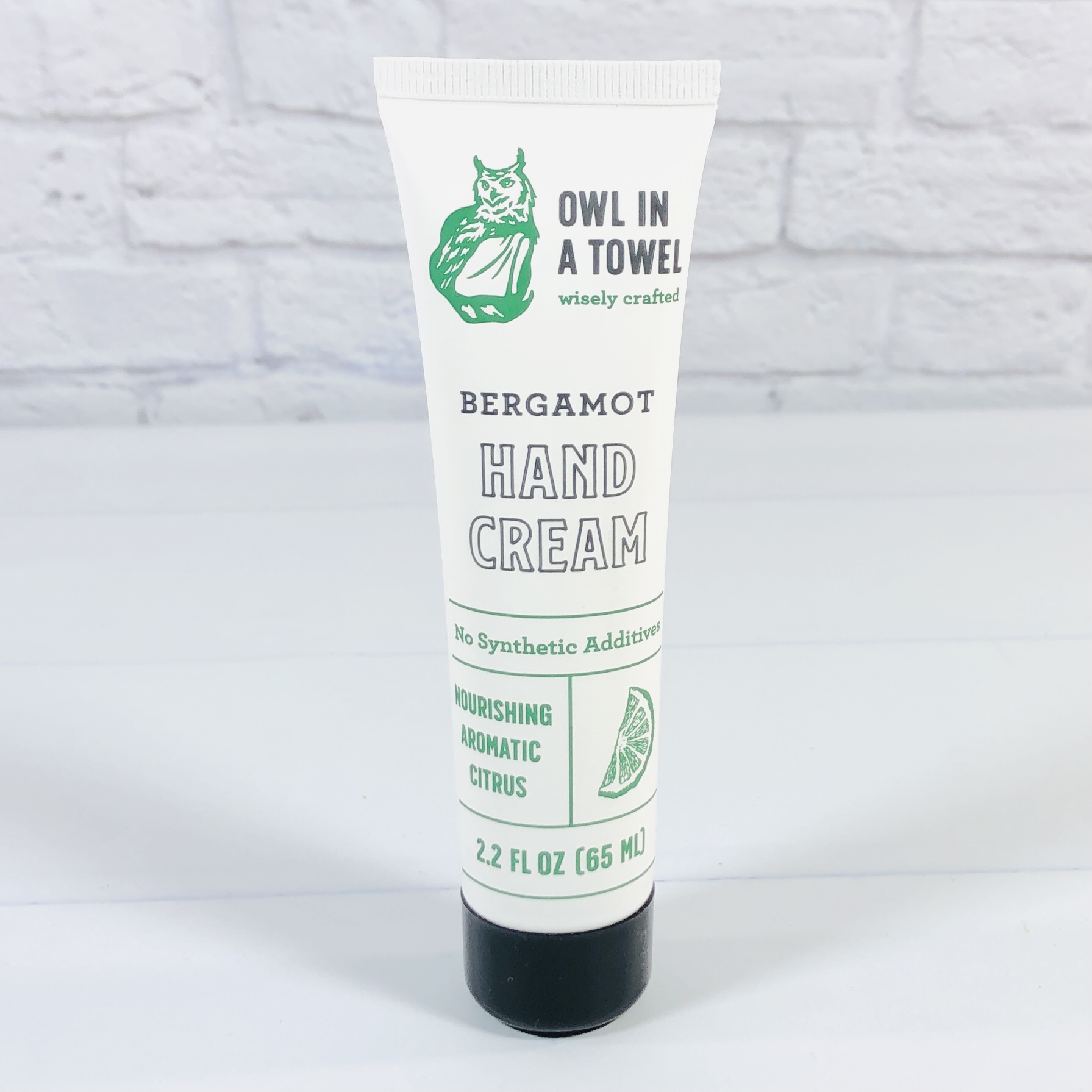 Owl in a Towel Bergamot Hand Cream ($8.99) I love learning about and sampling new-to-me brands! How cool is this brand's name?!?
Shea butter, cocoa butter, and glycerin are a few of the ingredients that make this cream so hydrating to hands. It is lightly scented with bergamot essential oil and my hands definitely felt soft for quite a while after applying.
Terra & Co. Brilliant Black Toothpaste ($10) I don't know about you but I am not a fan of fluoride-free toothpaste and honestly black toothpaste leaves a mess in the sink. Every.Single.Time. However, I understand that some people may want that alternative product and they tend to be sent often in natural beauty boxes.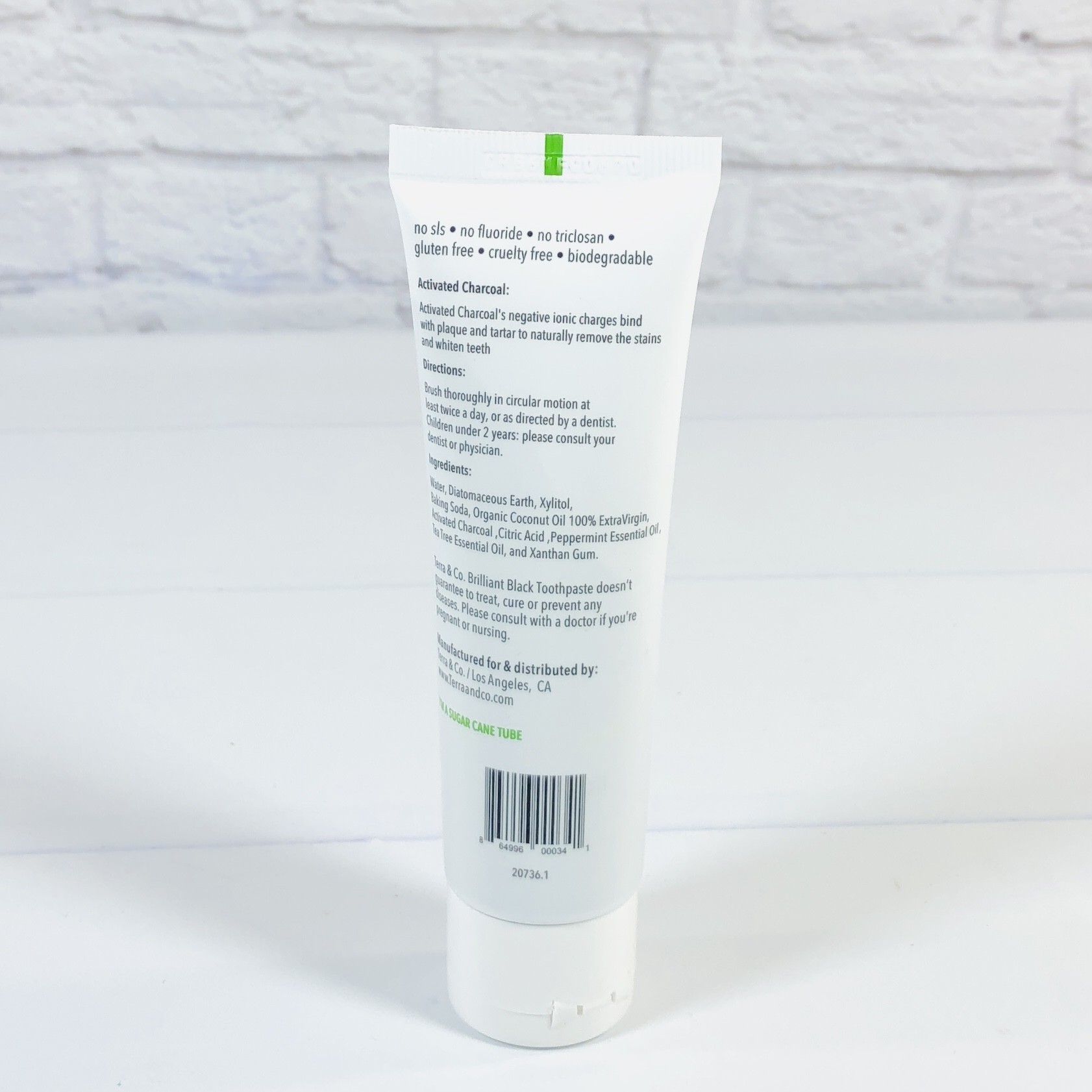 Diatomaceous earth, activated carbon, baking soda, and coconut oil are a few of the ingredients, along with tea tree and peppermint oils.  I thought the flavor of this batch was mainly tea tree, although I had a refreshing feeling in my mouth afterwards thanks to the mint. The toothpaste doesn't foam up and of course you may want to avoid looking in the mirror because seeing yourself with black teeth can be jarring.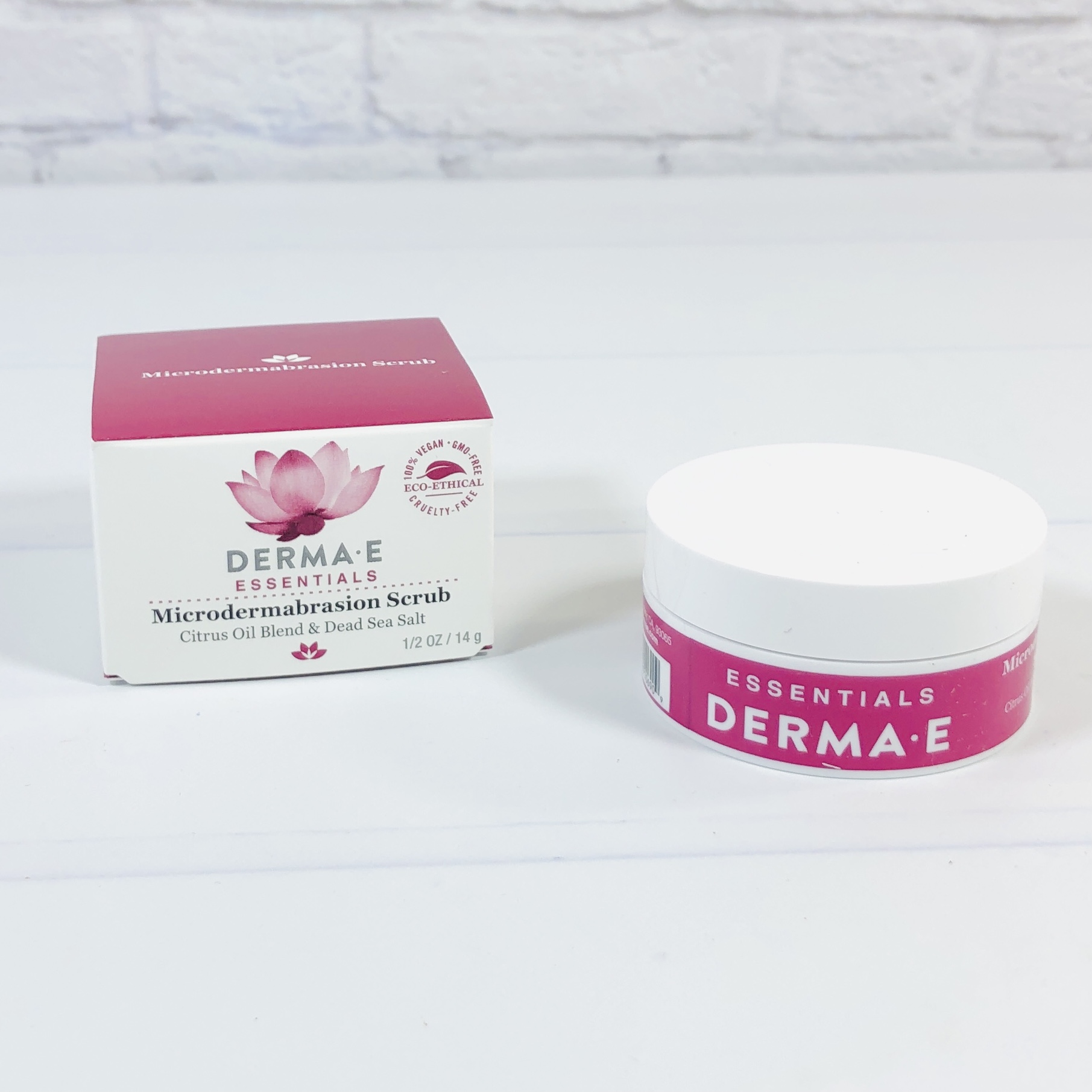 Derma-E Essentials Microdermabrasion Scrub ($8.13) I like this scrub but I have to use a light hand when applying it as it's quite gritty.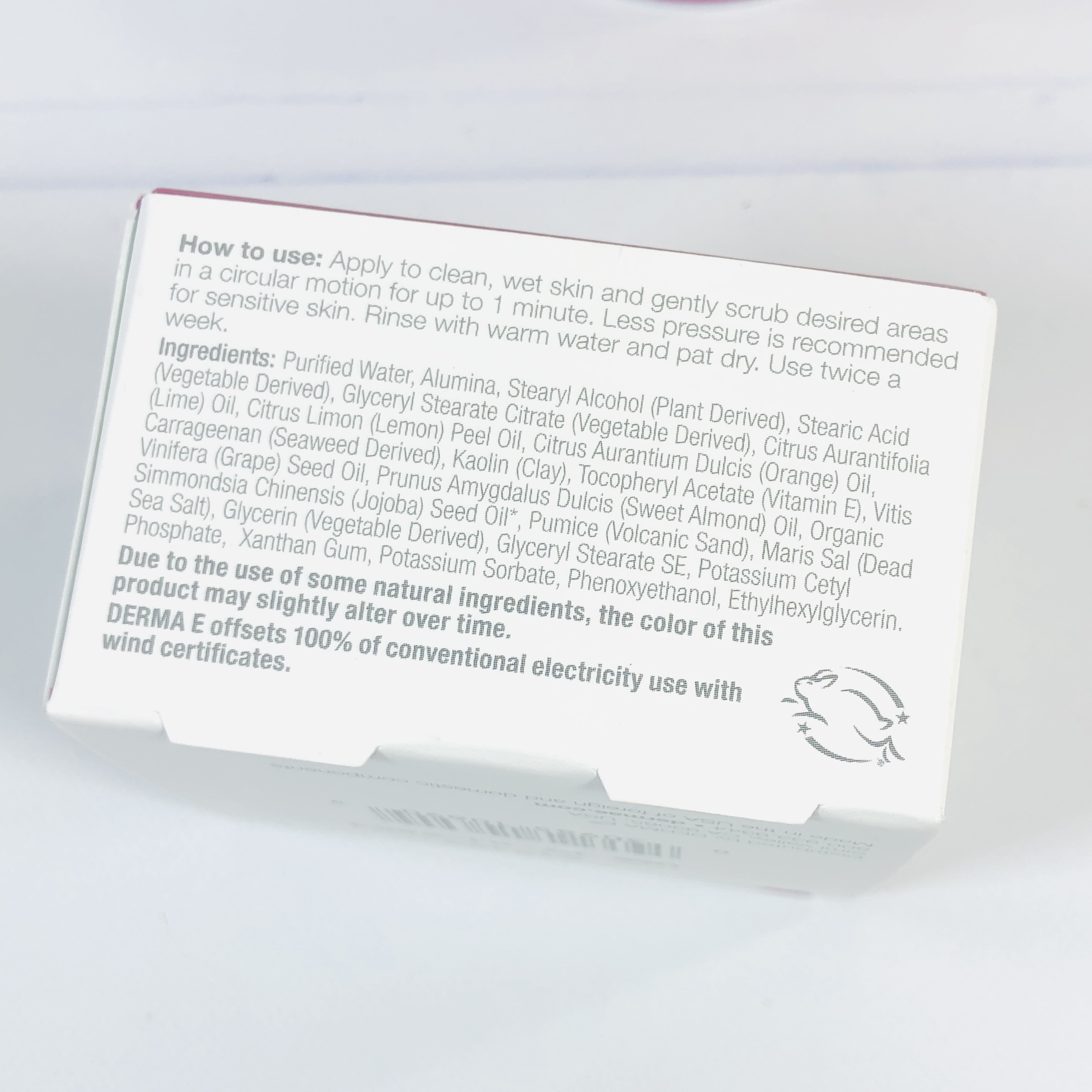 It has pumice as one of the ingredients and that's usually something I would use on my heels!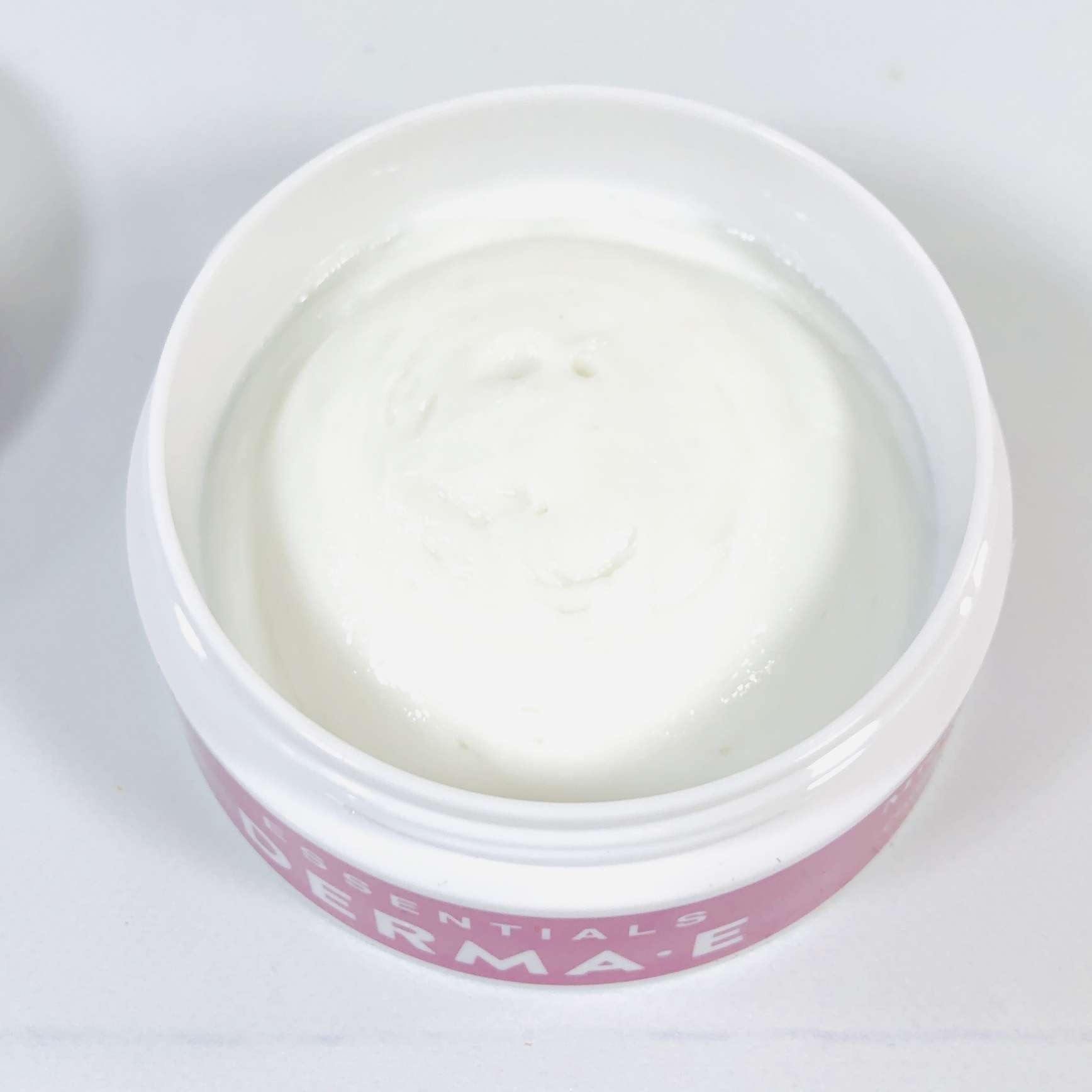 There are lots of citrus oils, which makes it smell nice but which aren't all that awesome for skin. If you have sensitive skin I would pass this along to someone else or use it elsewhere, like on elbows or heels, it's really scrubby. It isn't going to improve the look of wrinkles or acne scars either, but it might make your skin feel baby soft afterwards.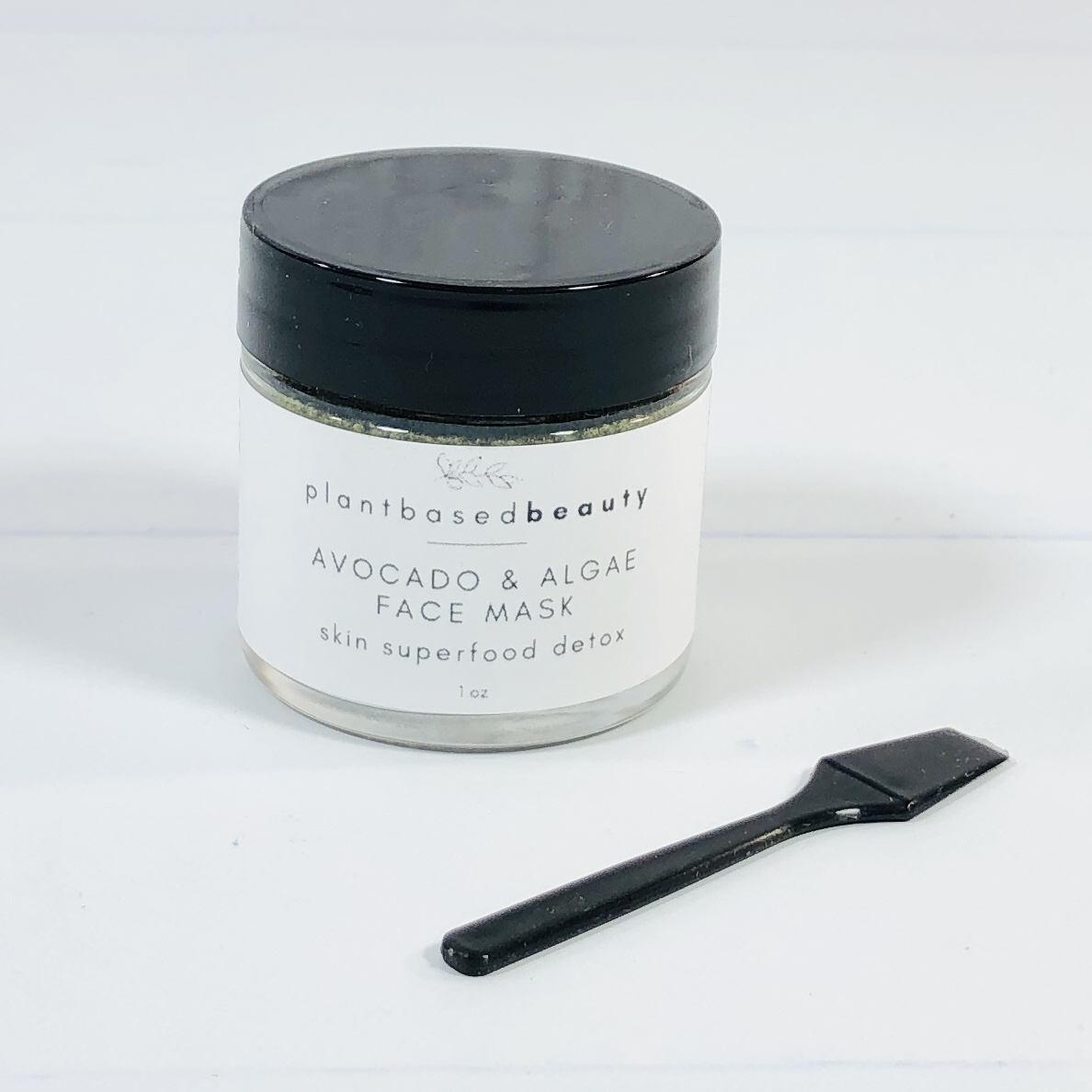 Plant Based Beauty Avocado & Algae Face Mask ($22) came with its own little scoop! It's a mask to help get your glow on.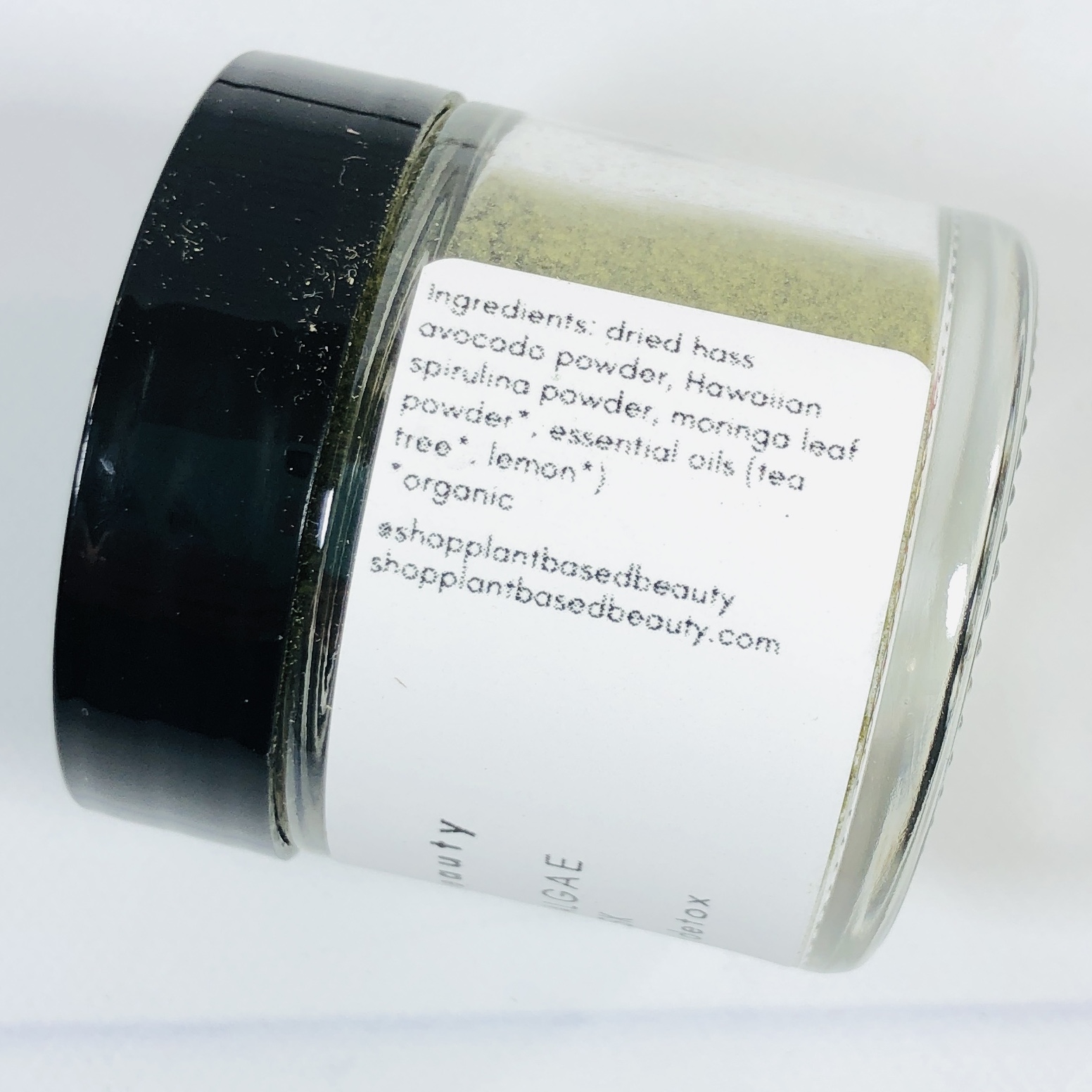 It is made with avocado, spirulina, moringa leaf, plus tea tree and lemon essential oils.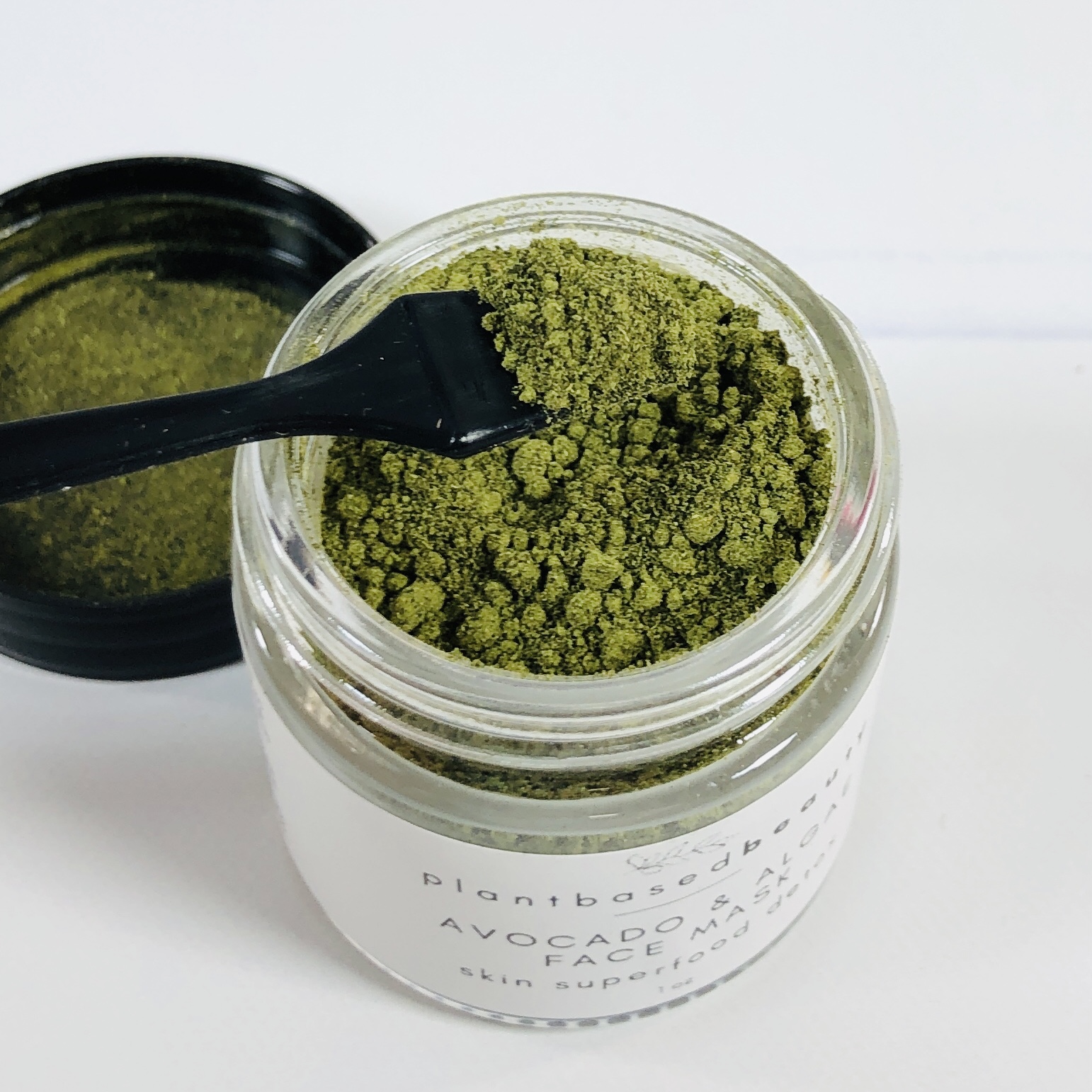 Doesn't it look cool? It's supposed to provide antioxidants and vitamins to the skin and may help fight acne.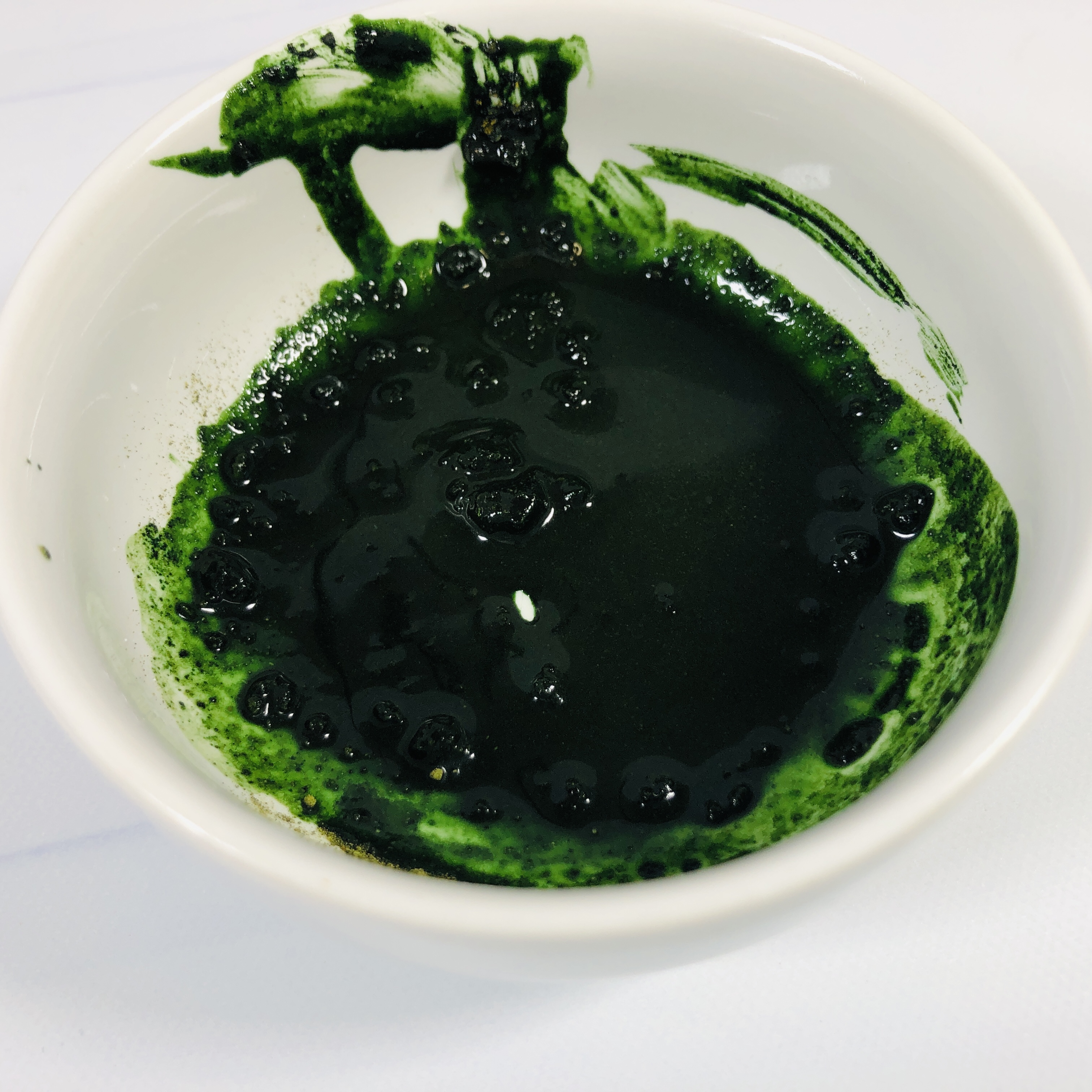 I didn't think two little scoops would be enough but when I added water it just expanded or something. I applied it to my face and then gave it about 5 minutes before rinsing it off in my morning shower. Don't even think about getting your nice white washcloths near this lush green mask, which made me look like an exotic Martian. I thought it smelled a lot like matcha green tea for some reason. You can also mix this with an oil and use as an exfoliating treatment. I can't wait to try it that way next week!
Theo Chocolate Peanut Butter & Jelly Cups ($2.29) Send me all the peanut butter cups, they are probably my very favorite candy of all time!
The chocolate here is 55% dark, similar to semi-sweet chocolate chips. The peanut butter flavor was spot on and the jam was raspberry, one of my favorites. This was an indulgent treat and I shared one heart with my daughter.
Patch Natural Bamboo Strip Bandages: Activated Charcoal ($2.99) It's about time bandages got an ecofriendly makeover!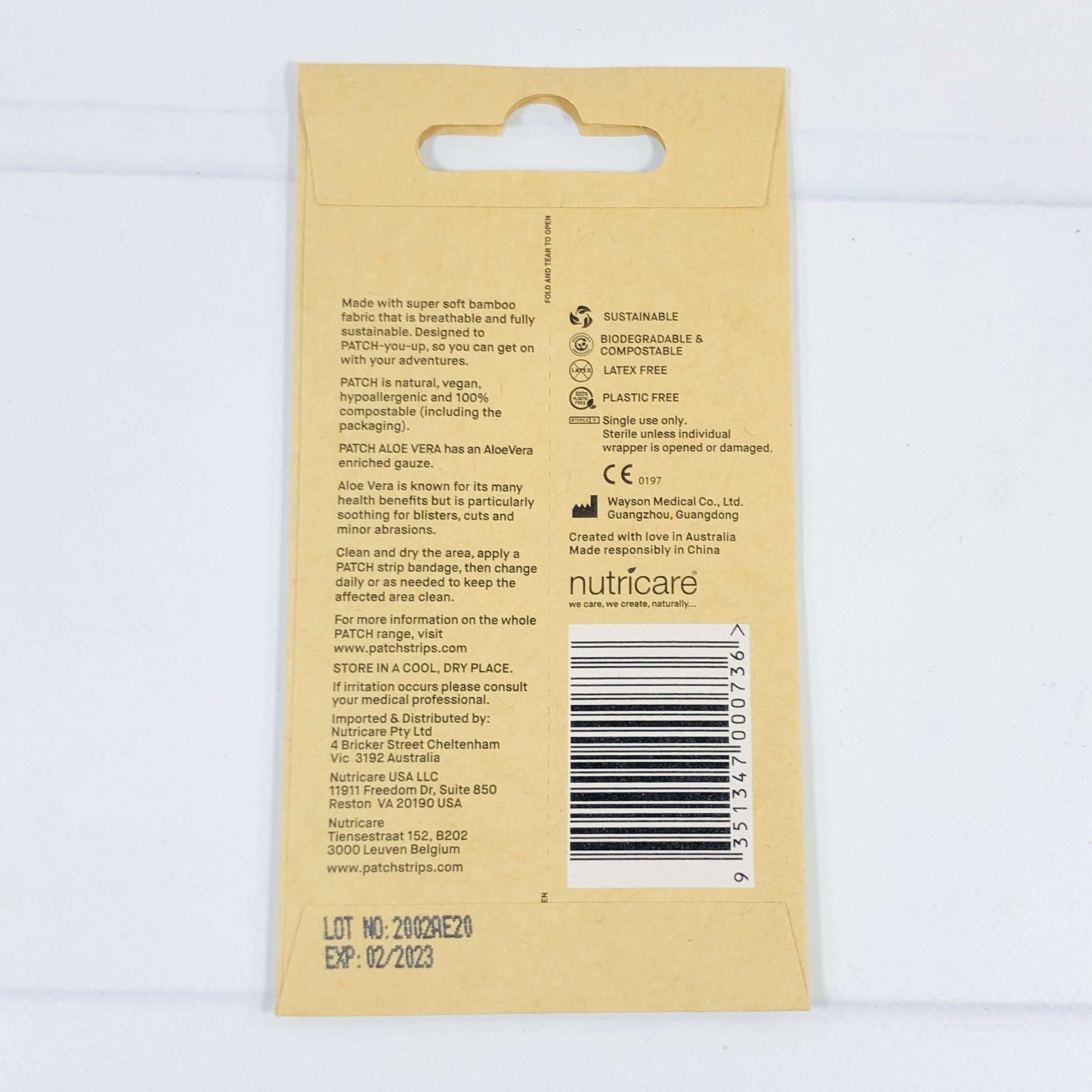 These are made with quick-growing bamboo fabric and it will break down in the compost bin over time!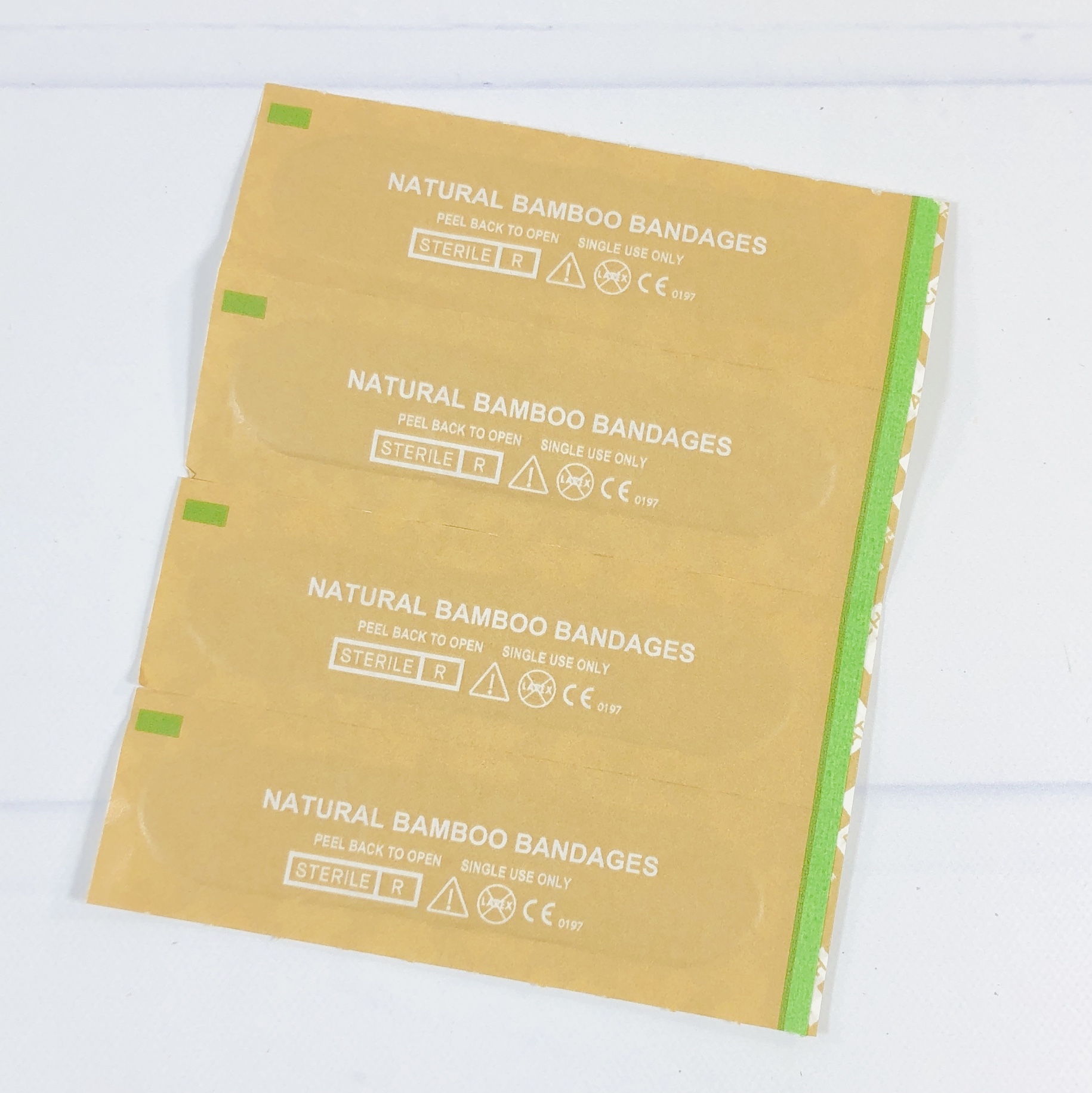 There was a 4-pack to try and it's handy for traveling. These have aloe on the pad to soothe minor booboos. I haven't tried them yet but will keep them in my first aid kit.
Lotus Eco Tampon 3 Absorbency Travel Pack ($5) Here is another compostable item, although I can't say I would add something like this to my backyard composter but hopefully it will break down in a landfill.
They sent three different absorbencies and this is the type that you insert yourself.
There's a Mini, Regular, or Super and the product is made of organic cotton.
I liked the assortment in the April Vegancuts Beauty Box! The face scrub is a classic, I liked the green mask, and the hand cream is certainly needed. Peanut butter cups are one of my favorite treats and we don't get snacks in this box very often so I was happy with that bonus. Black toothpaste isn't for me but I am sure it is a hit with some people out there. The value for the April box was around $60!
What do you think of this month's Vegancuts Beauty Box? Let me know which product you're loving in the comments!