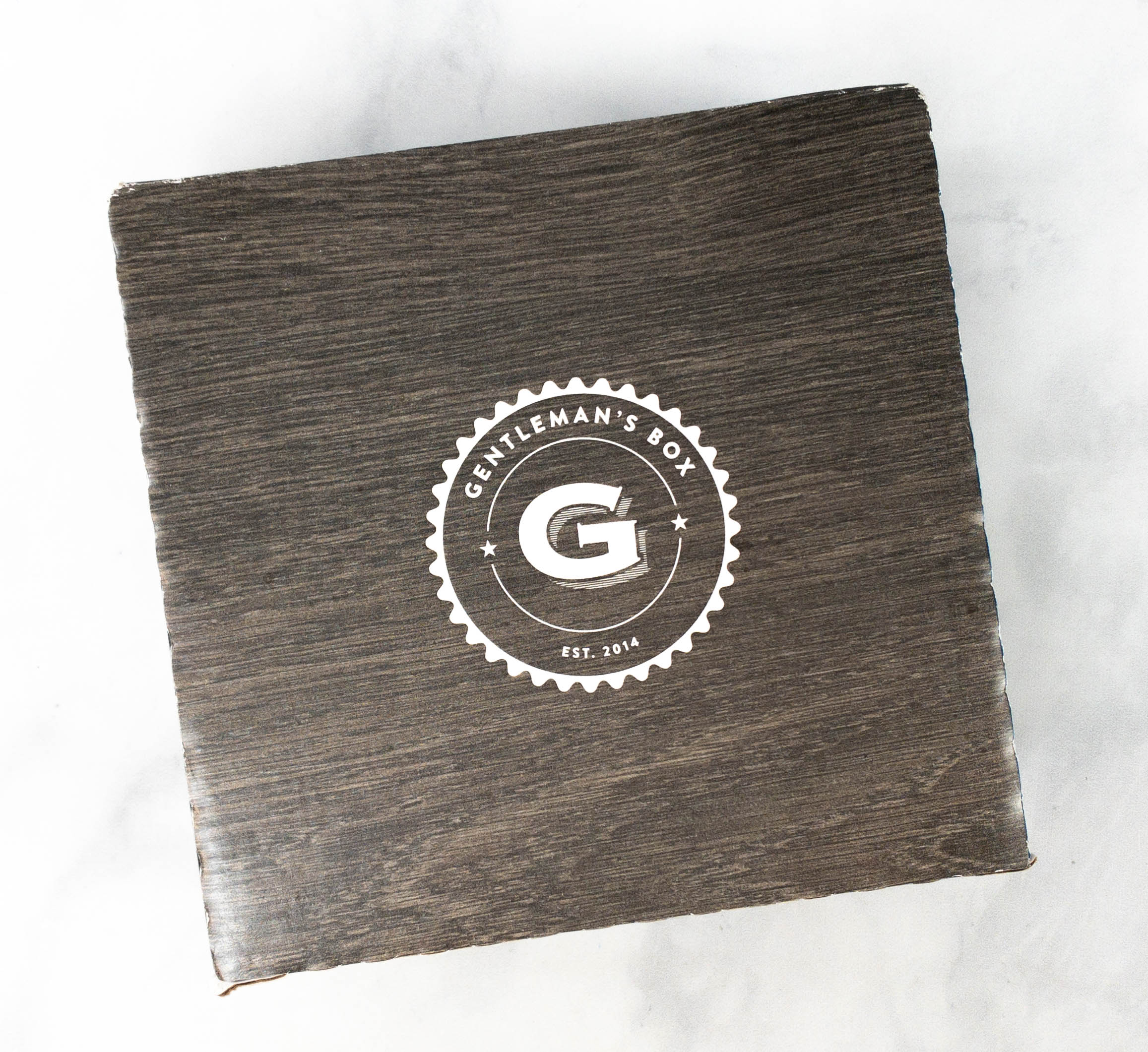 Gentleman's Box is a monthly subscription of men's accessories and grooming products. Each box is uniquely themed, honoring a noteworthy gentleman from the past or present. Currently, you can choose from two subscription types: The Classic Subscription with 4-5 products for $29 a month and The Premium Box with 4-6 premium accessories for $100 per quarter.
This is a review of The Classic Subscription.  The Gentleman's Box men's subscription box (both versions!) made the list in our 2021 readers' choice picks of best subscription boxes for men!
DEAL: Save $5 on your first regular box. Use coupon code HELLO.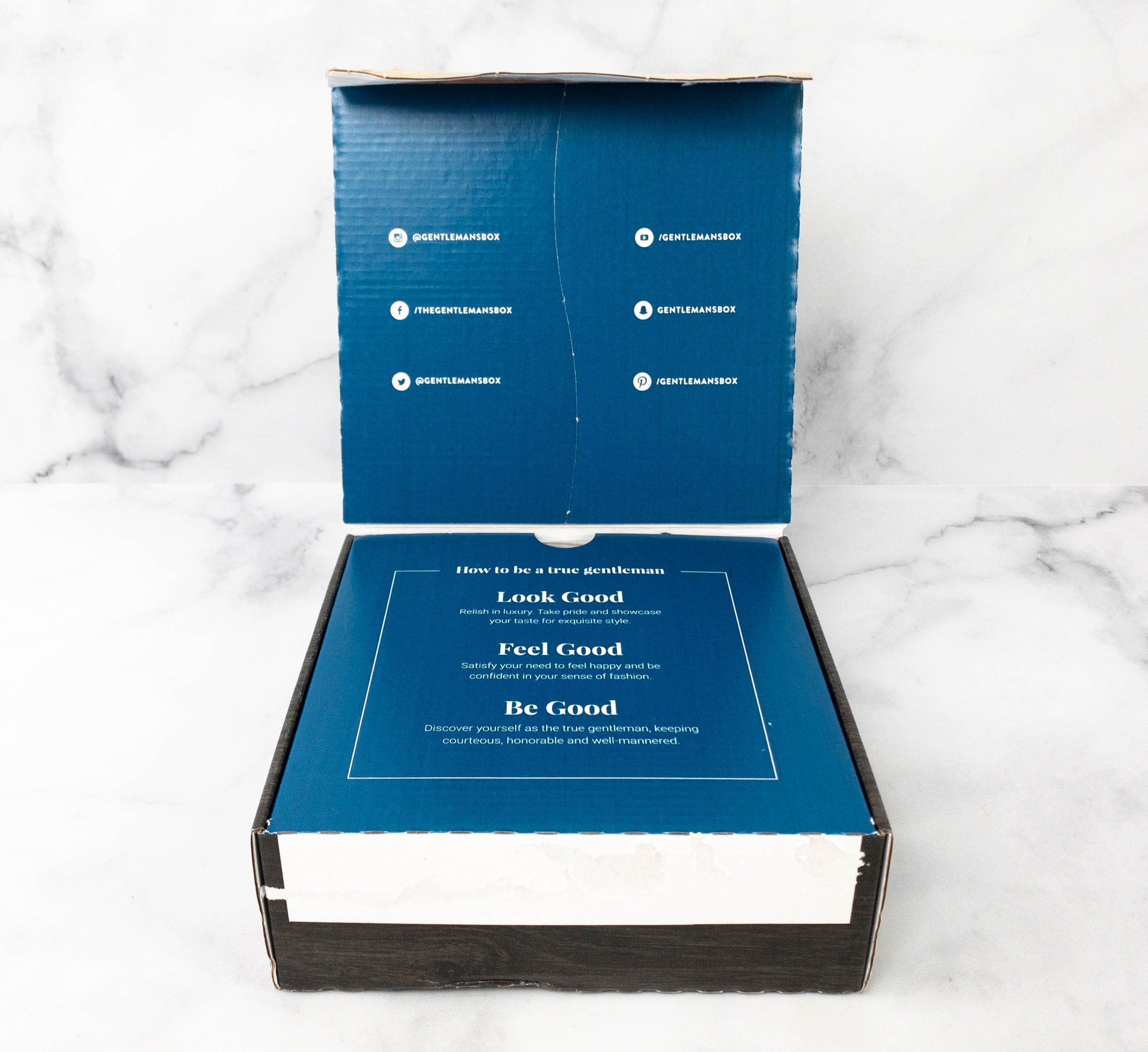 The inner part of the box lid features Gentleman's Box social media handles.
There are no extra packaging materials inside, but the items arrived in great condition.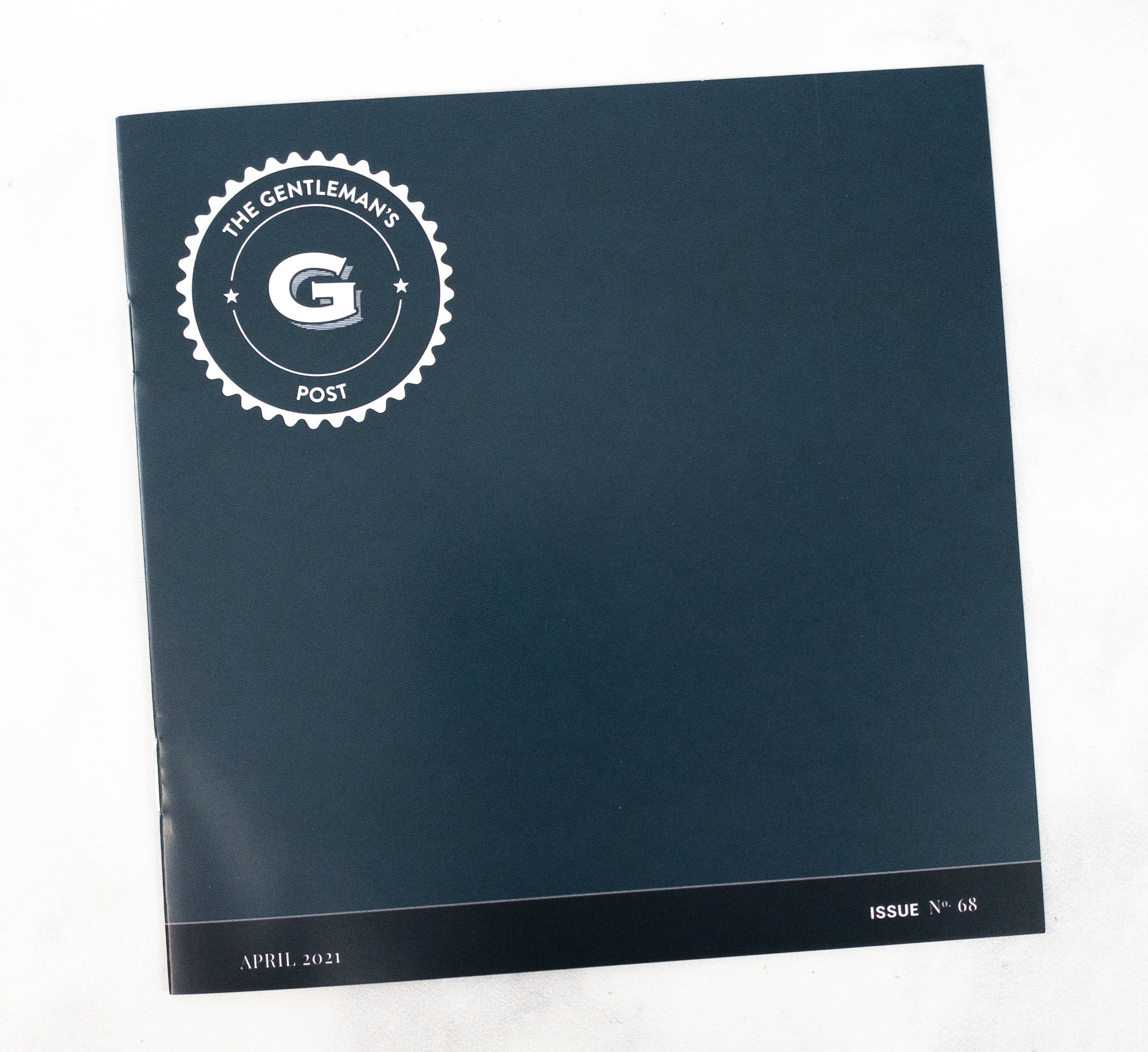 Each box includes a copy of The Gentleman's Post, a well-designed booklet describing the products in the box and offering styling suggestions for each one.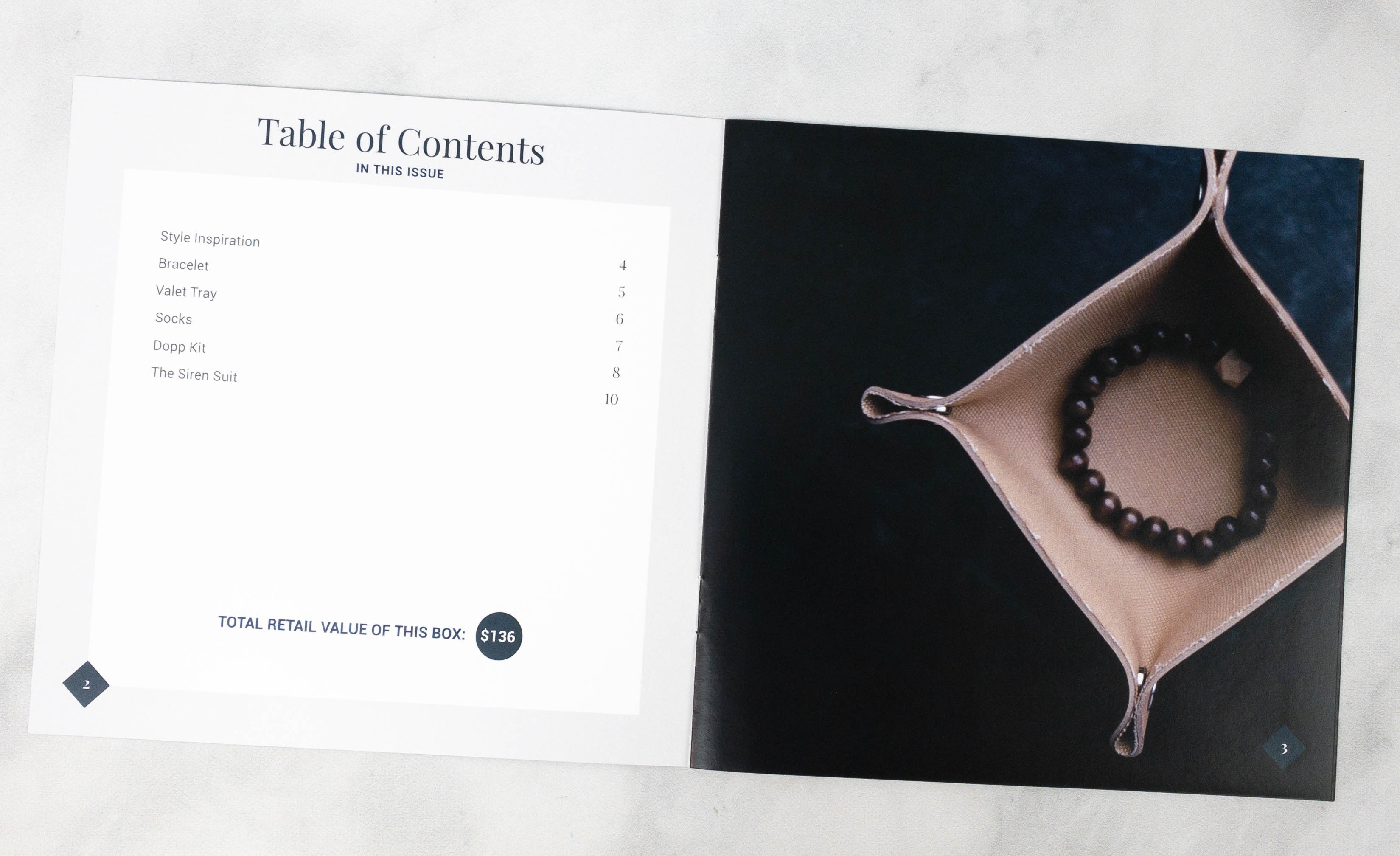 The Gentlemen's Post walks through everything in the box, and more. There is even a handy table of contents that gives a quick list of the contents and the total retail value of the box. They regularly have a feature that introduces us to members of the Gentleman's Box team.
The booklet starts off with a style guide to give you some visual cues on wear and pairing options.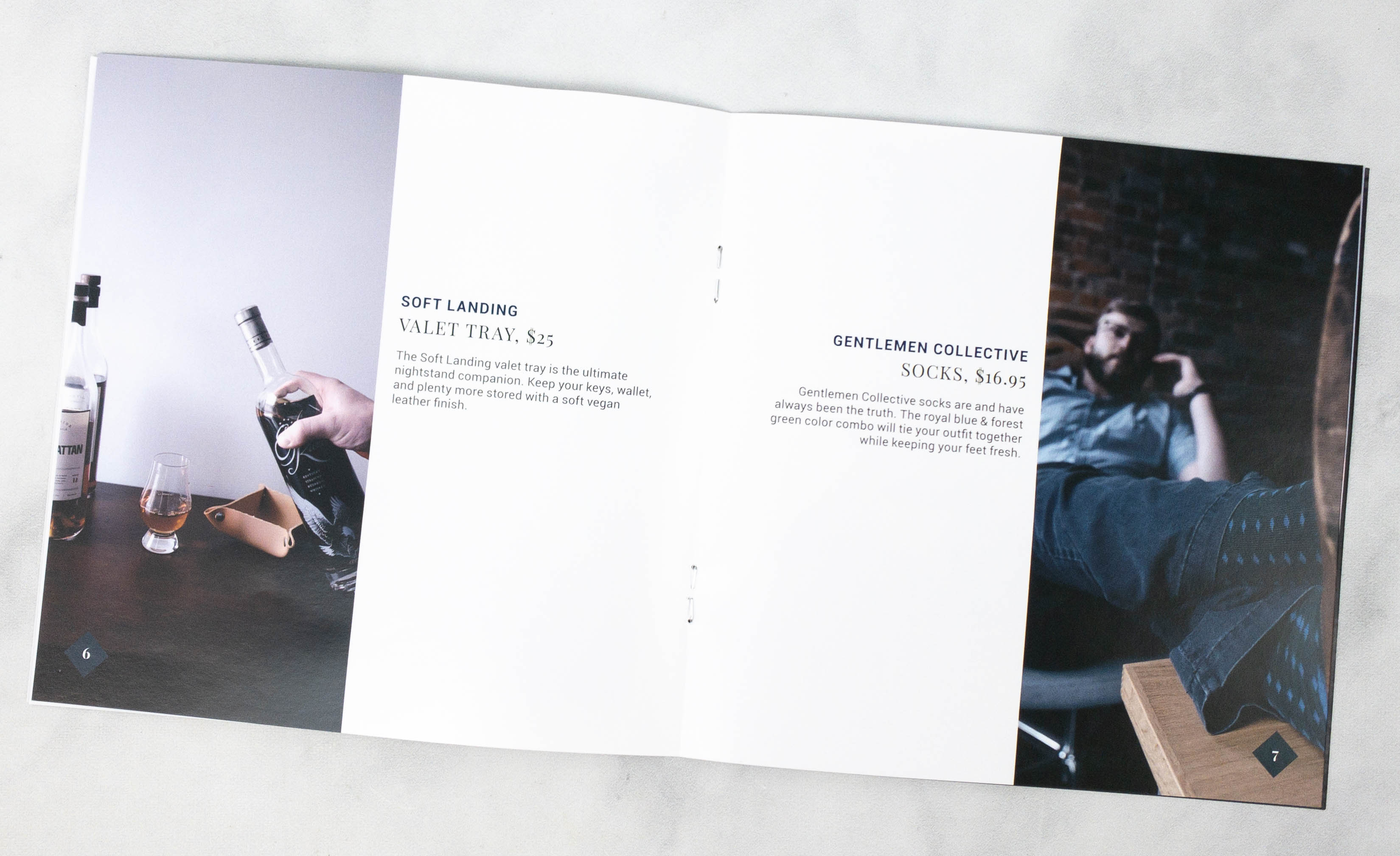 Every page is dedicated to each item — they include the usual picture and blurb, but they also include a handy section denoting the level of attire (e.g. formal, business, casual) for which the item is appropriate, as well as colors that best complement it.
Aside from the product information, they also included beautiful photos for all the products inside the box.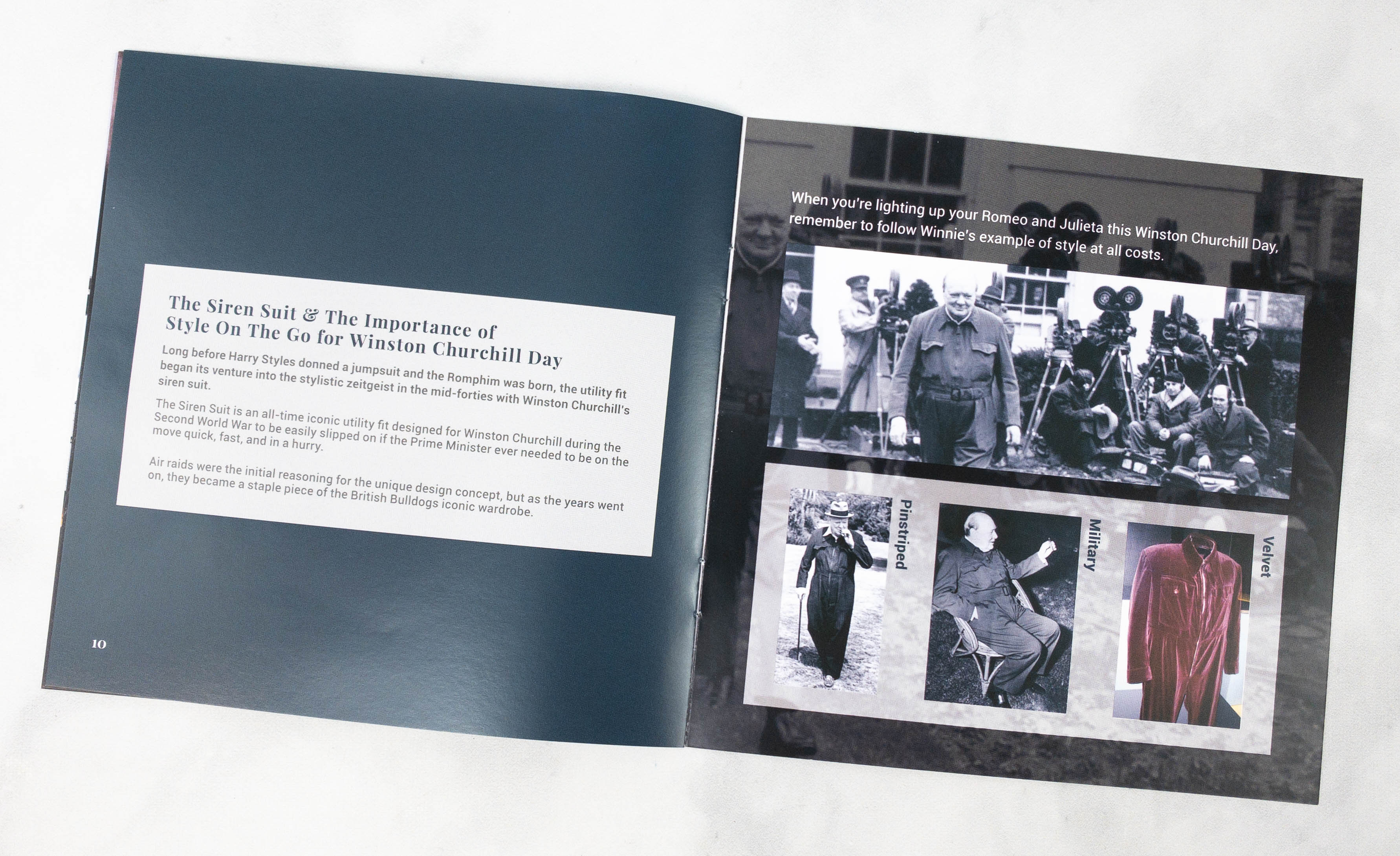 This month's booklet even has an article that features the Siren Suit.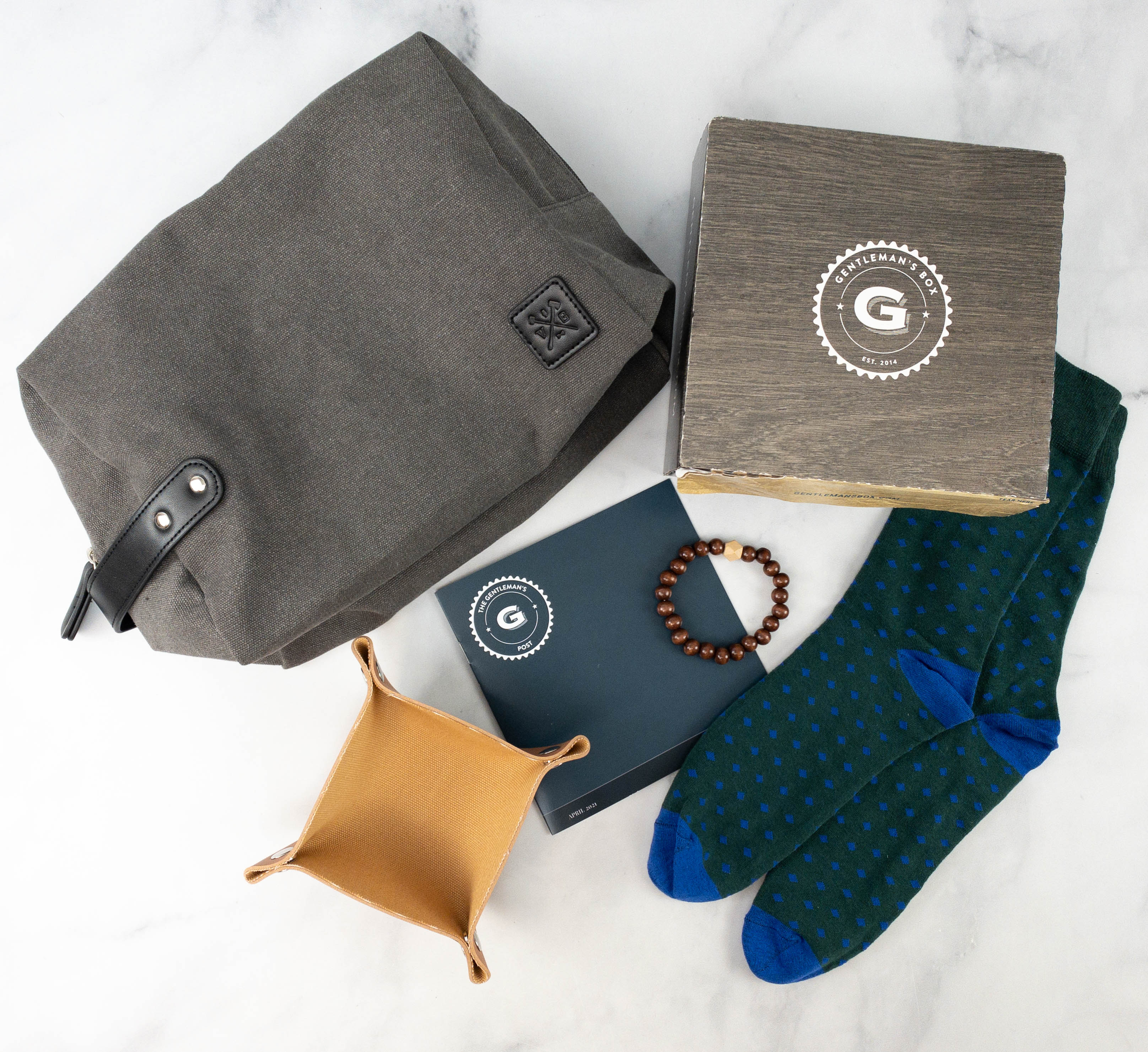 Everything in my box!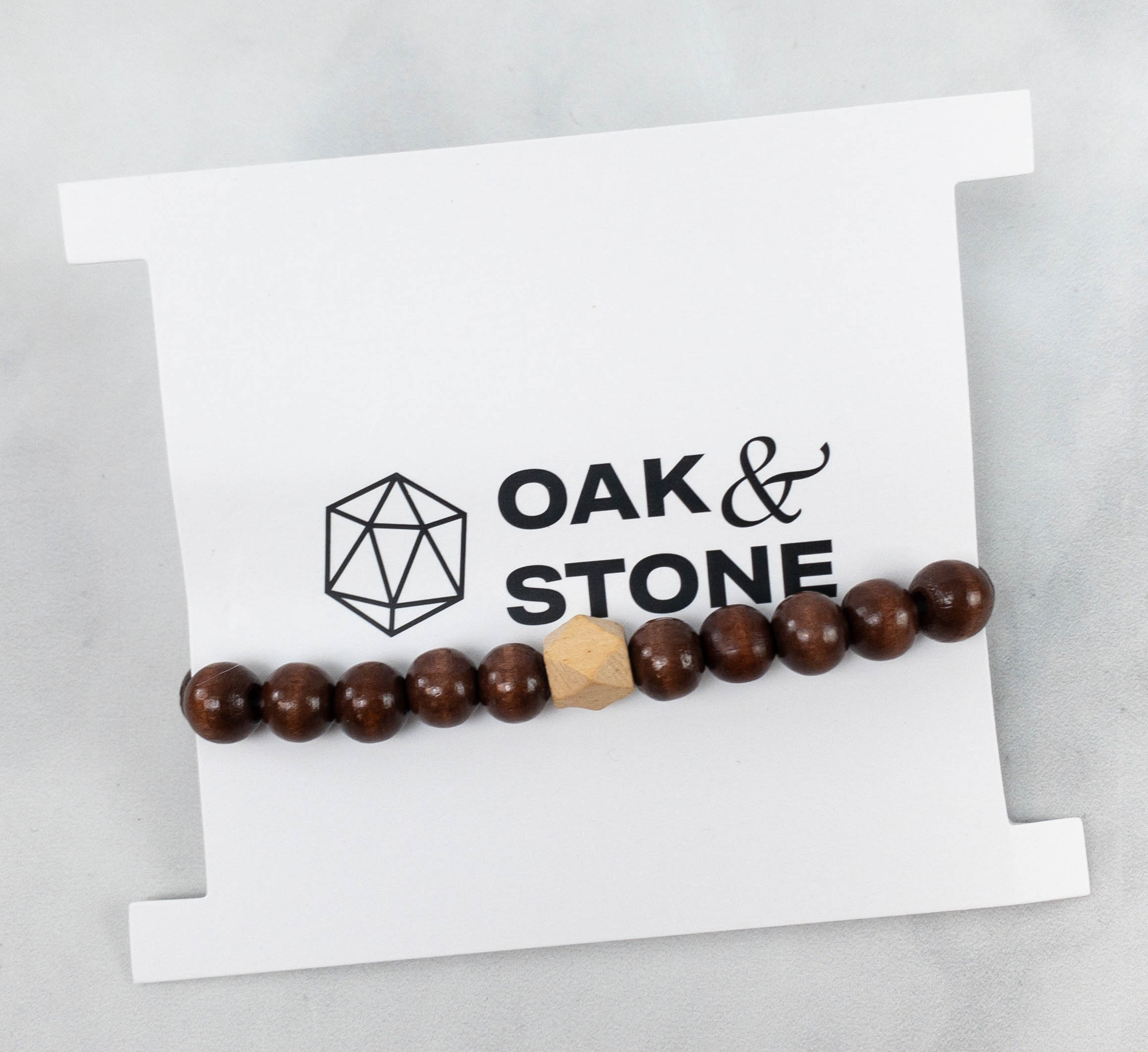 Oak & Stone Bracelet ($20)  This bracelet has a wooden finish which I like. It's great for everyday wear, but it can also be paired with business outfits.
Here's a full look at the bracelet! In the middle is a faceted wooden charm with a lighter color than the rest of the beads.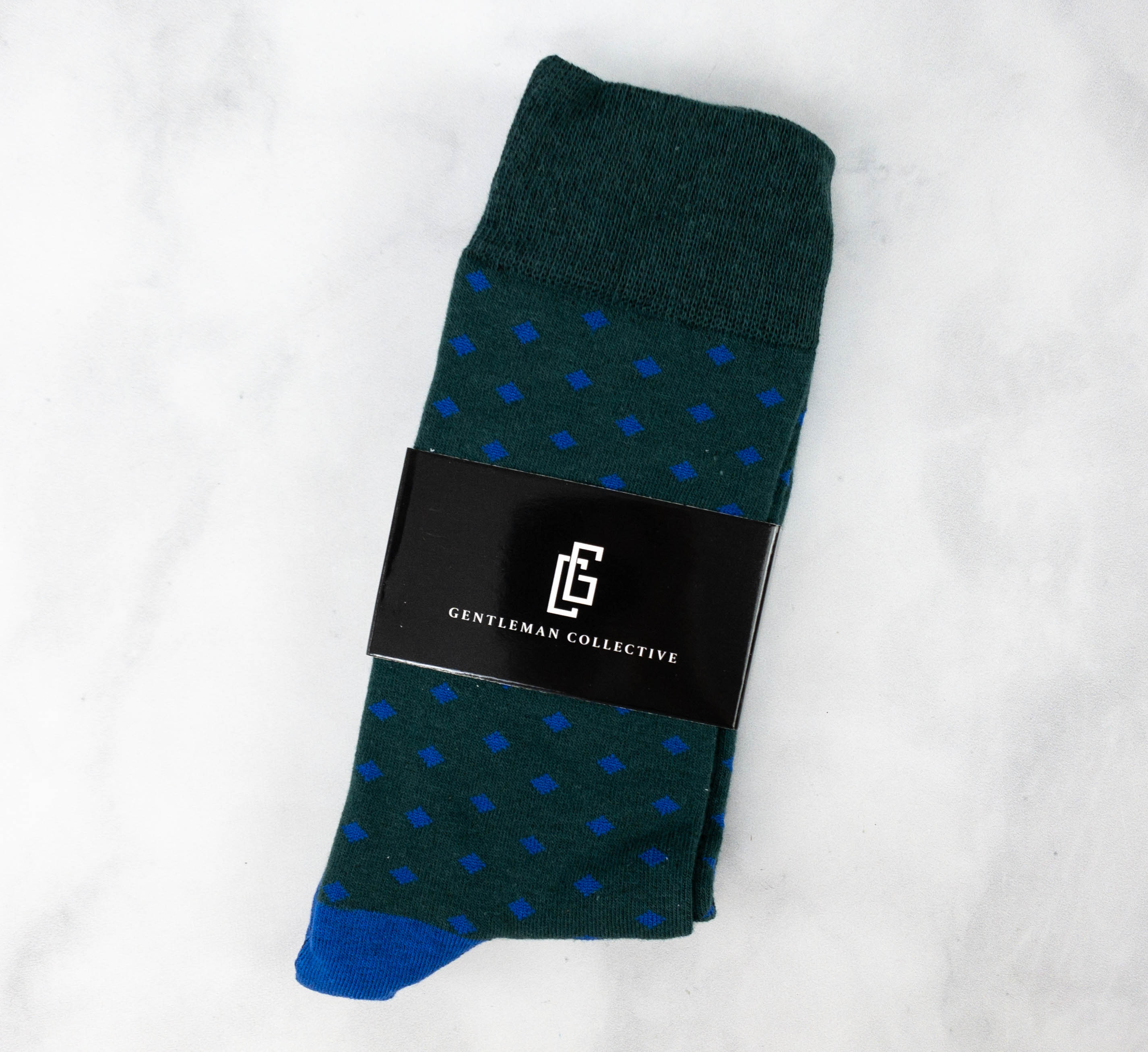 Gentleman Collective Socks ($16.95) This month's featured socks are crew-cut style, with a forest green and royal blue color scheme.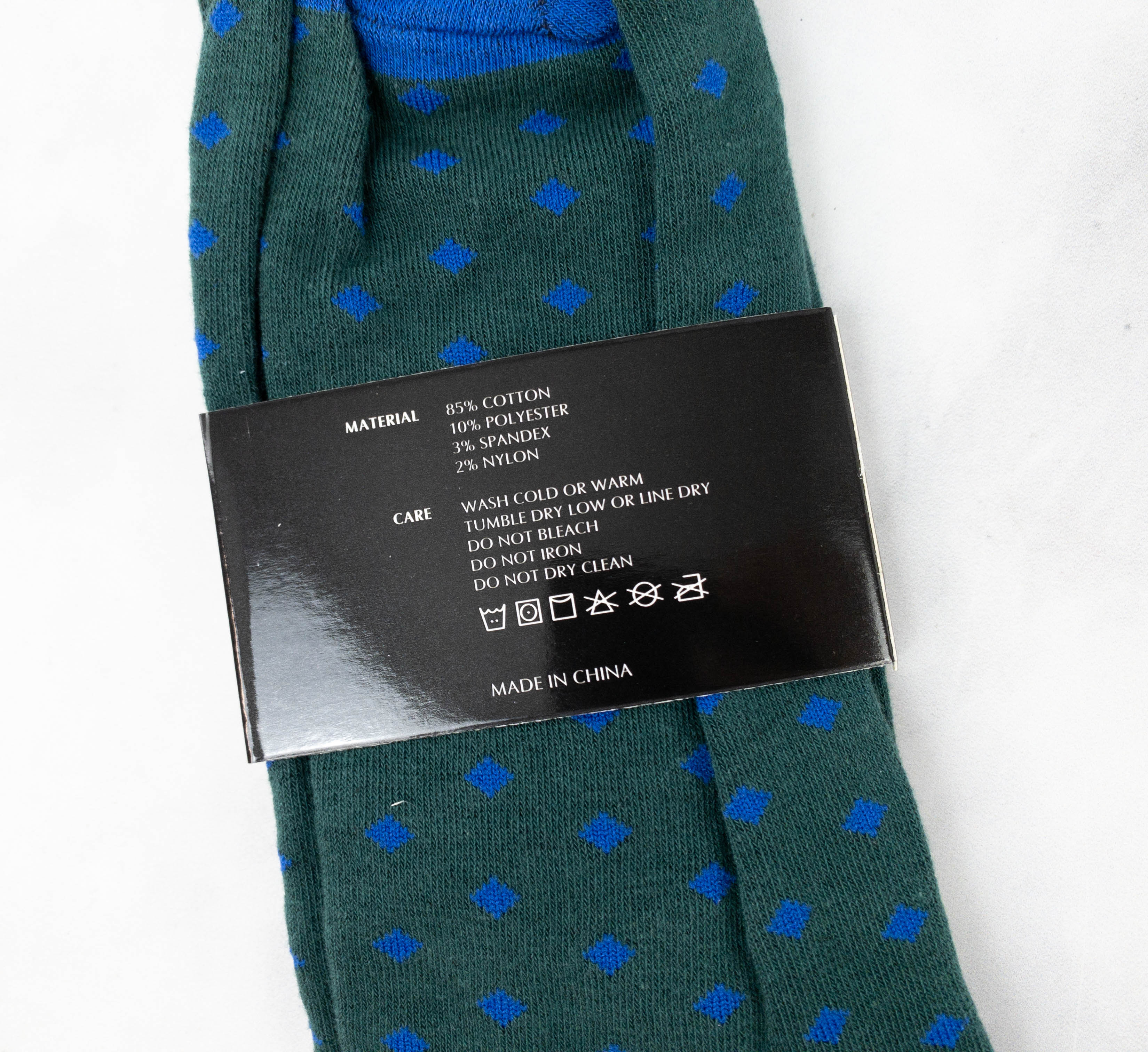 According to the label, the pair is made from premium materials including 85% cotton, 10% polyester, 3% spandex, and 2% nylon.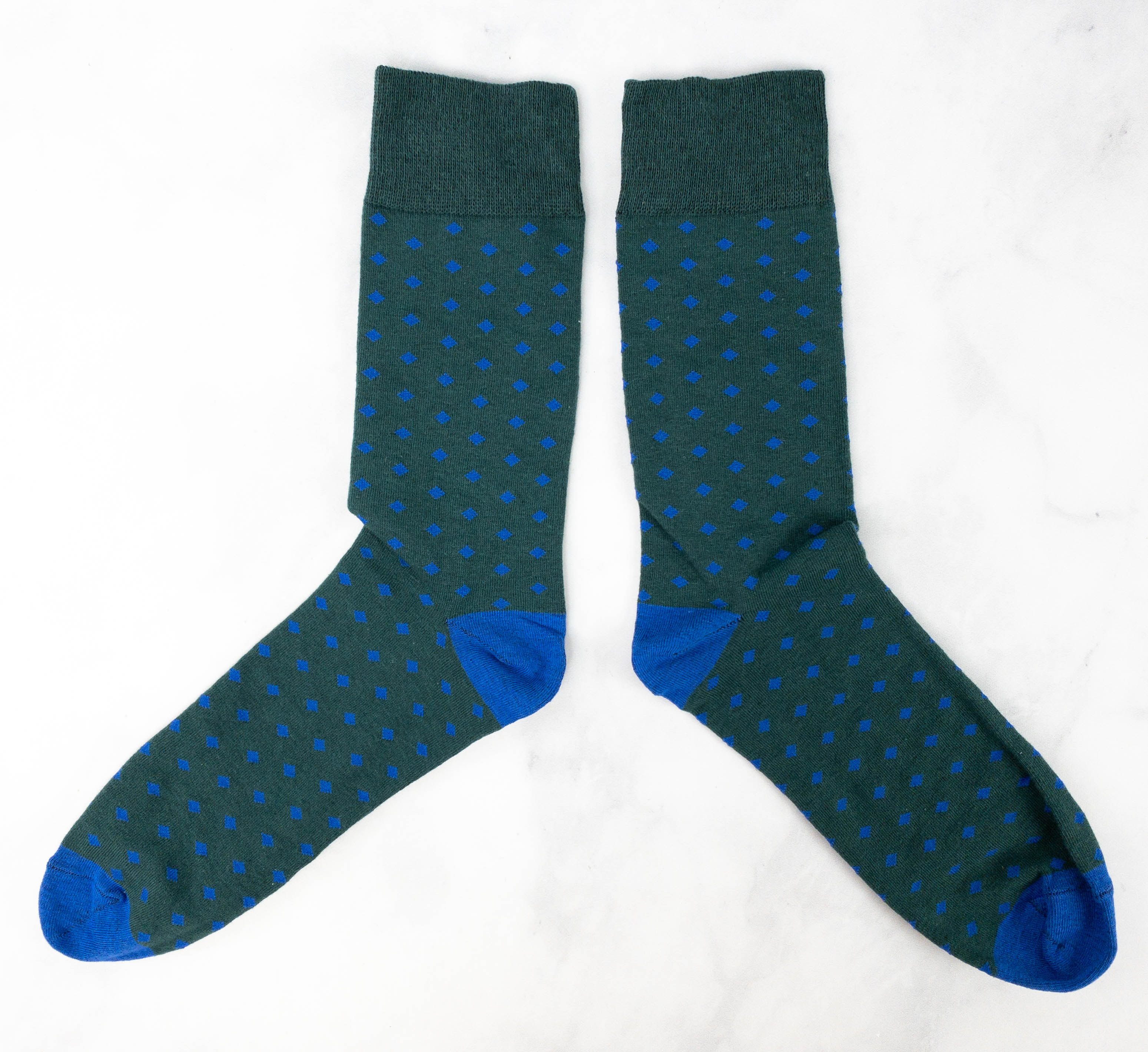 They fit snuggly, keeping my feet warm and comfortable!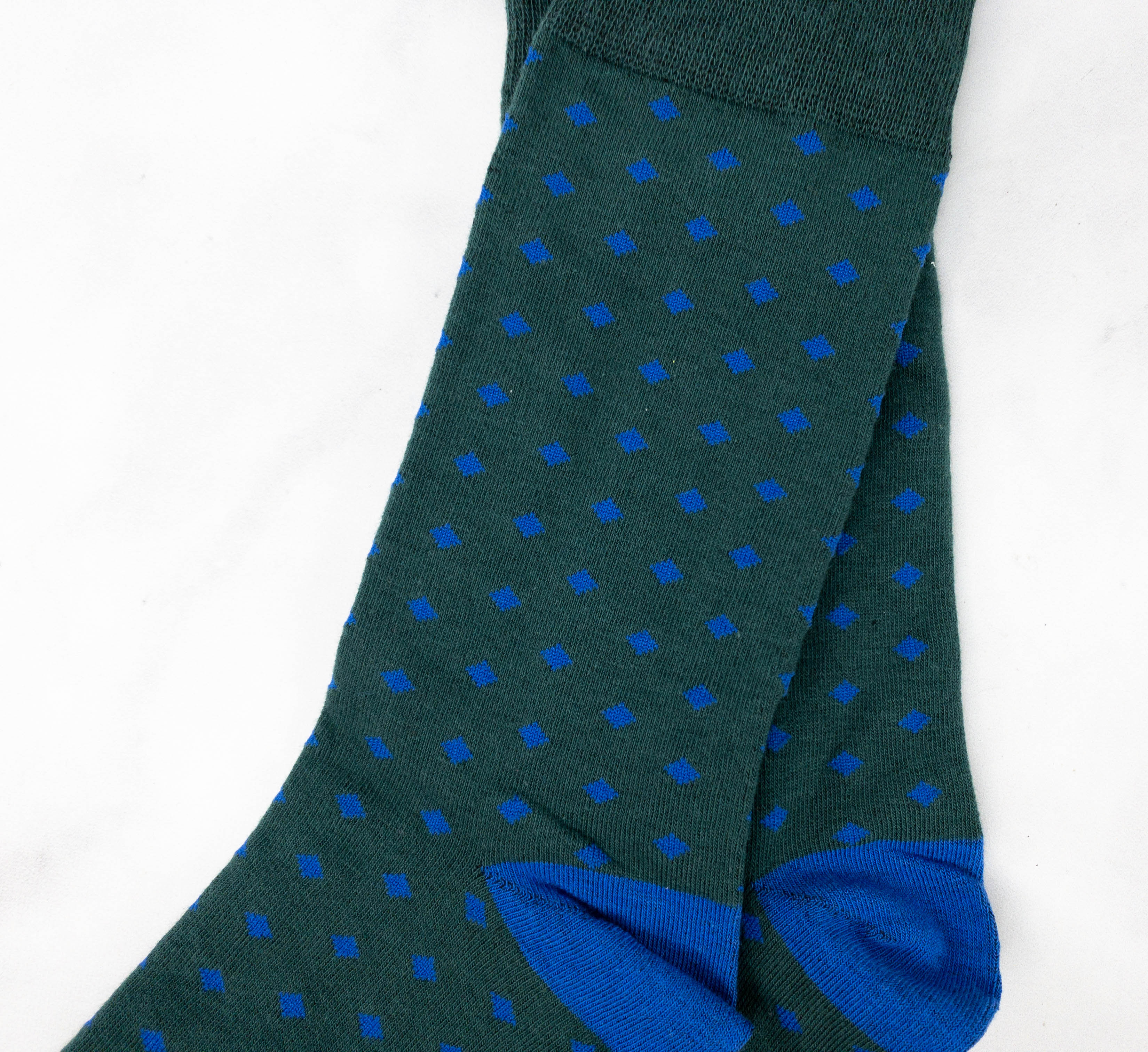 They also have royal blue diamond shapes all over them. The pattern looks cool, a great way to spice things up when you're tired of plain colored socks.
Soft Landing Valet Tray ($25) Here's a versatile tray where I can keep small personal items organized.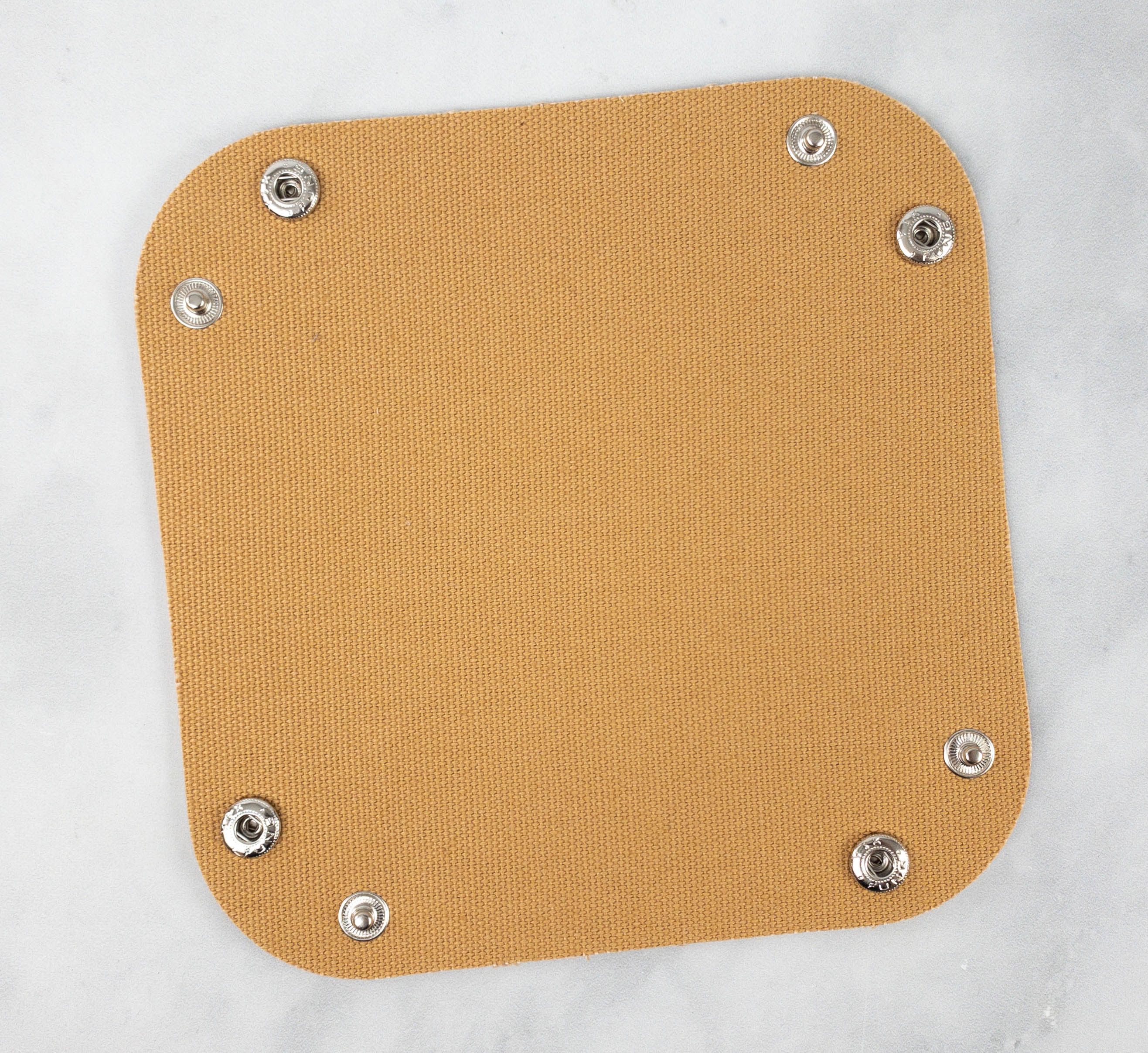 The locking buttons on every corner will transform the flat leather piece into a very useful tray.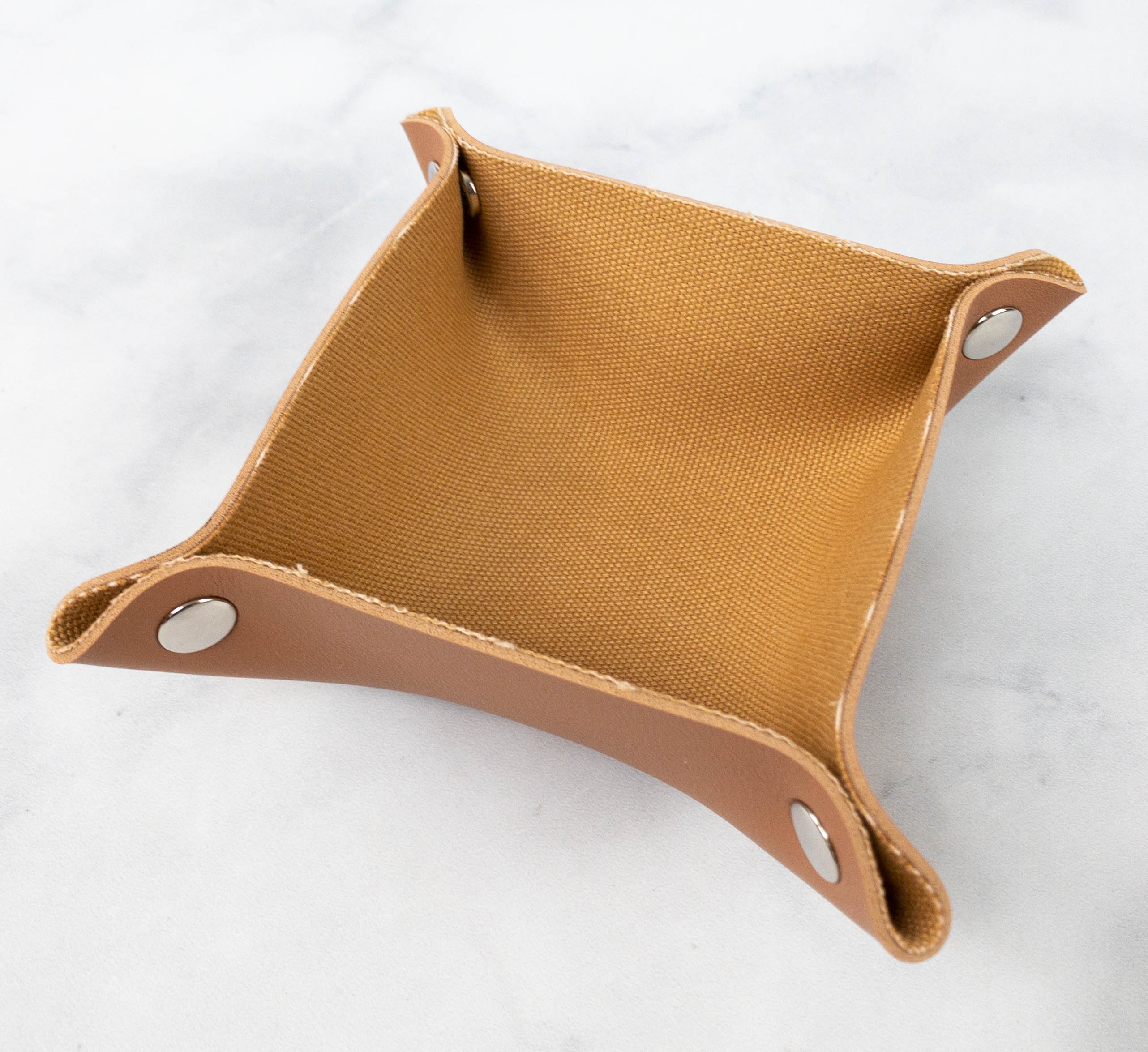 It also has a soft vegan leather finish that made it look very elegant!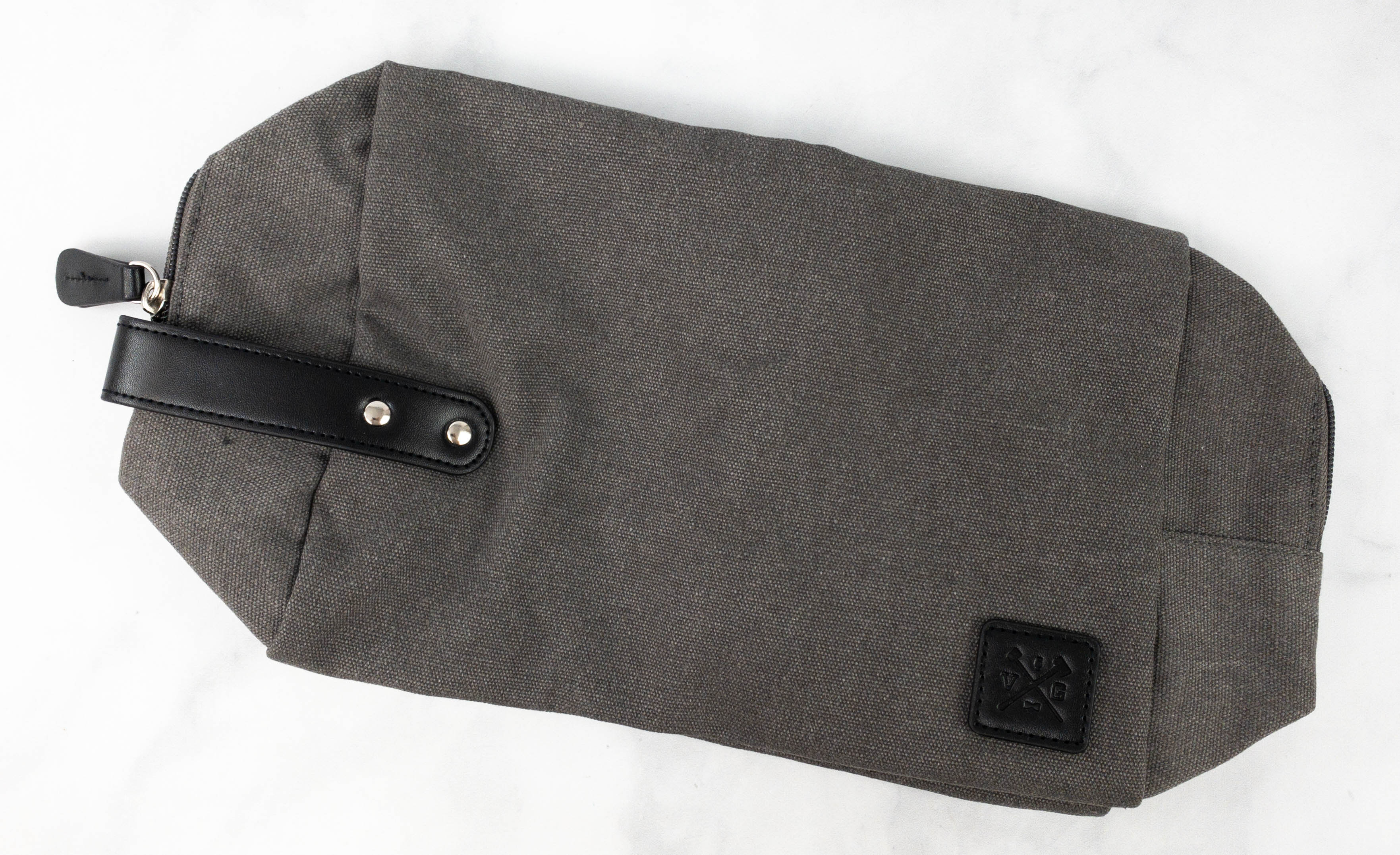 Vintage Gentleman Dopp Kit ($75) Ideal for traveling, this stylish grey pouch bag is spacious enough to fit in toiletries and other essentials.
It even has a leather strap, making the pouch is easy to carry.
The zipper opens wide to fully accommodate the items, from the smallest to the biggest ones!
This month's Gentleman's Box includes a couple of accessories plus items to help me organize my belongings. I have always loved the accessories they send, but my favorite among all the items this month is the leather tray. I can bring it anywhere and it looks really elegant with its leather material and design. When not in use, it's also pretty easy to store because it can be flattened. The dopp kit is also a useful item, especially when traveling. Overall, this subscription is great for those who want to get their hands on new men's accessories without having to look for them in stores. It also makes a great gift for any gentleman in your life!
What do you think of this month's box?