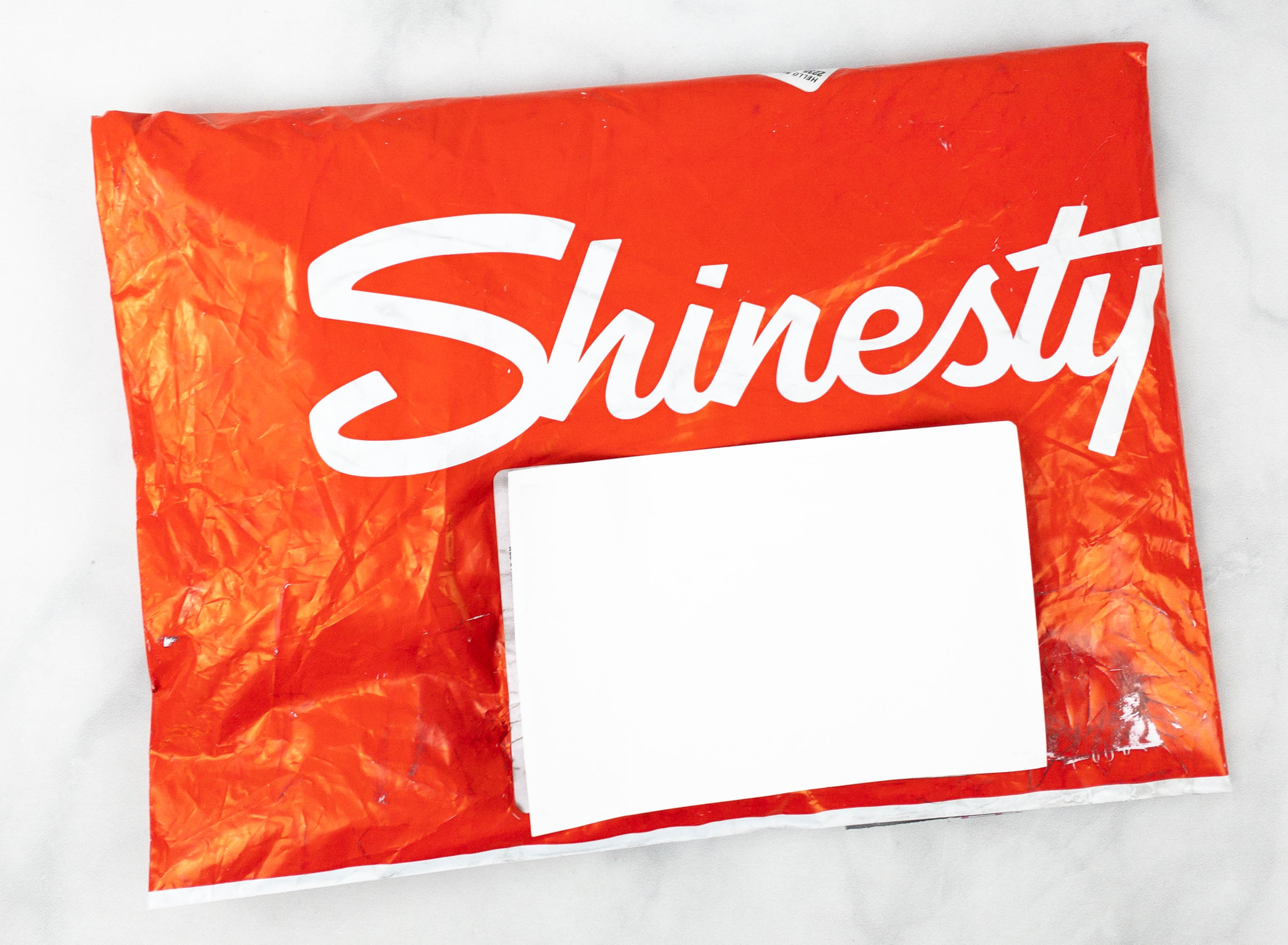 Shinesty's men's underwear subscription provides a pair of their signature Ball Hammock pouch boxers every month. You can choose between Standard and Fly styles, and among 3 design categories: Surprise (patterns, solids, crotch shots), Classic (solids, stripes, and the occasional pattern), and Wild (assorted patterns and crotch shots). They are all $15.99 per month, and shipping is free for US subscribers. This subscription is flexible because you can swap out the pair you received for free if you don't like it! They also make women's undies – check our Shinesty women's review.
DEAL: Get $10 off on $30+ orders! Use this link and use the coupon code HELLOSUB10 at checkout.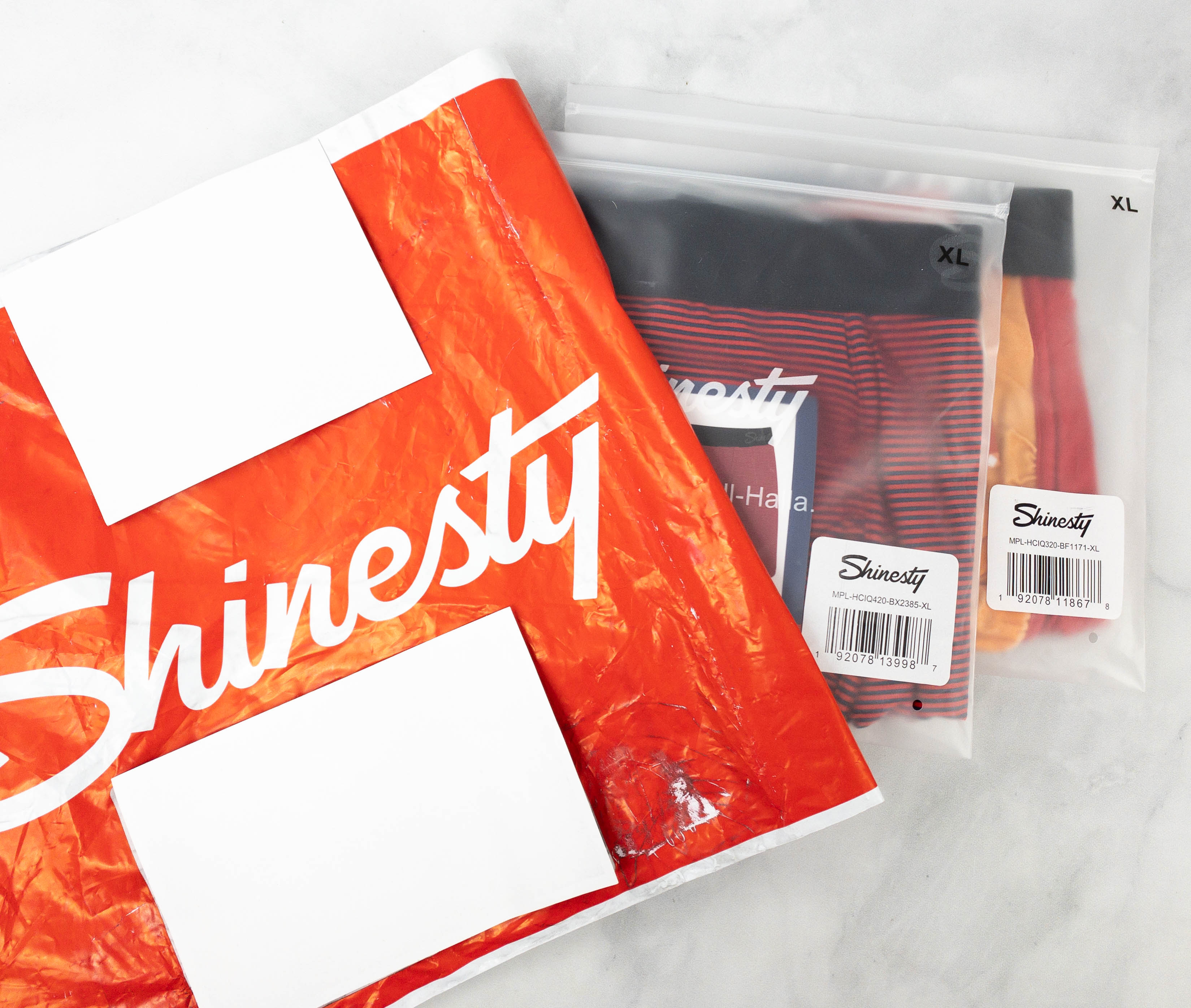 Here's a peek at this month's featured boxers!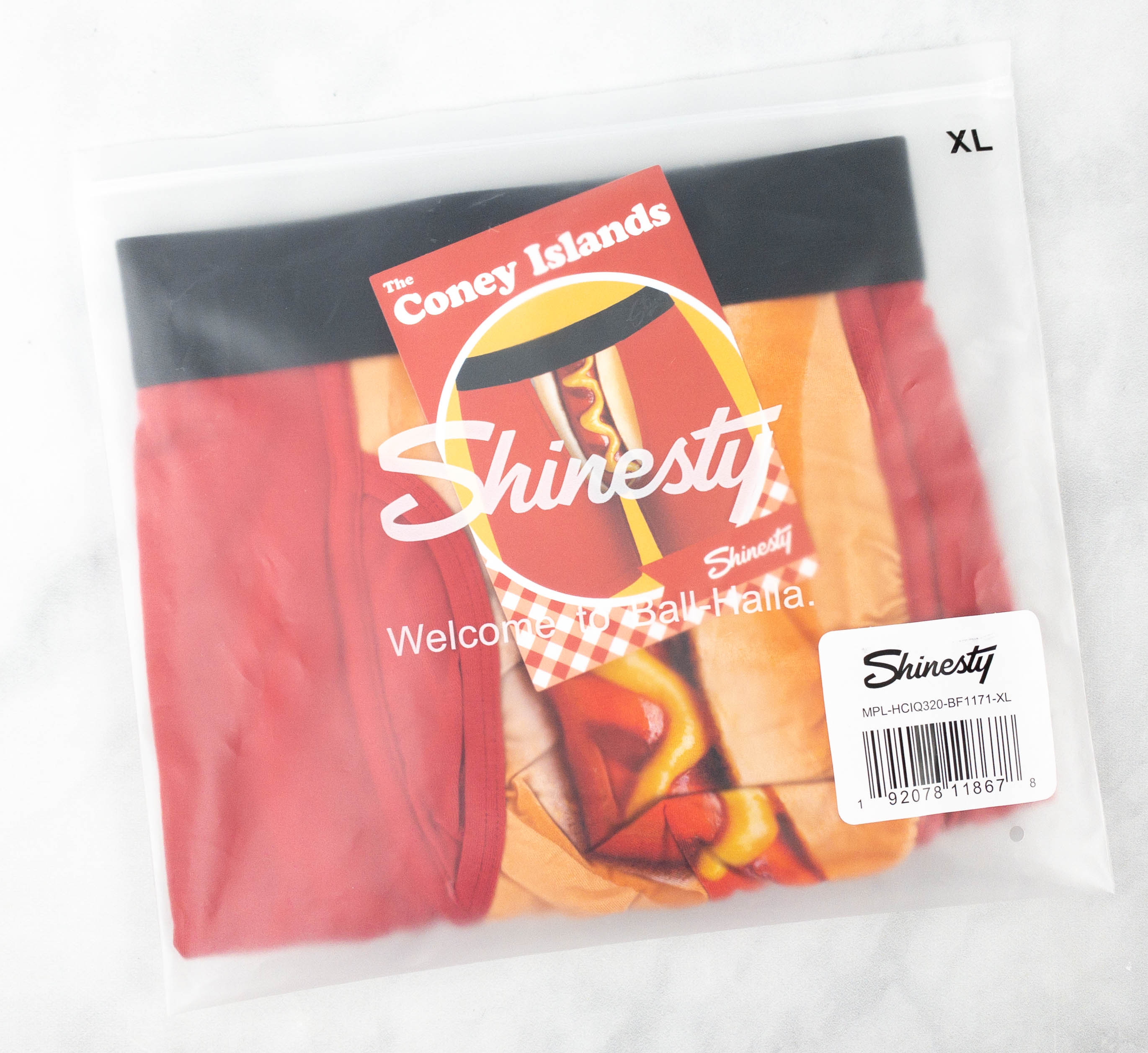 The boxers were packed in a see through wrapping pouch.
Welcome to Ball Halla.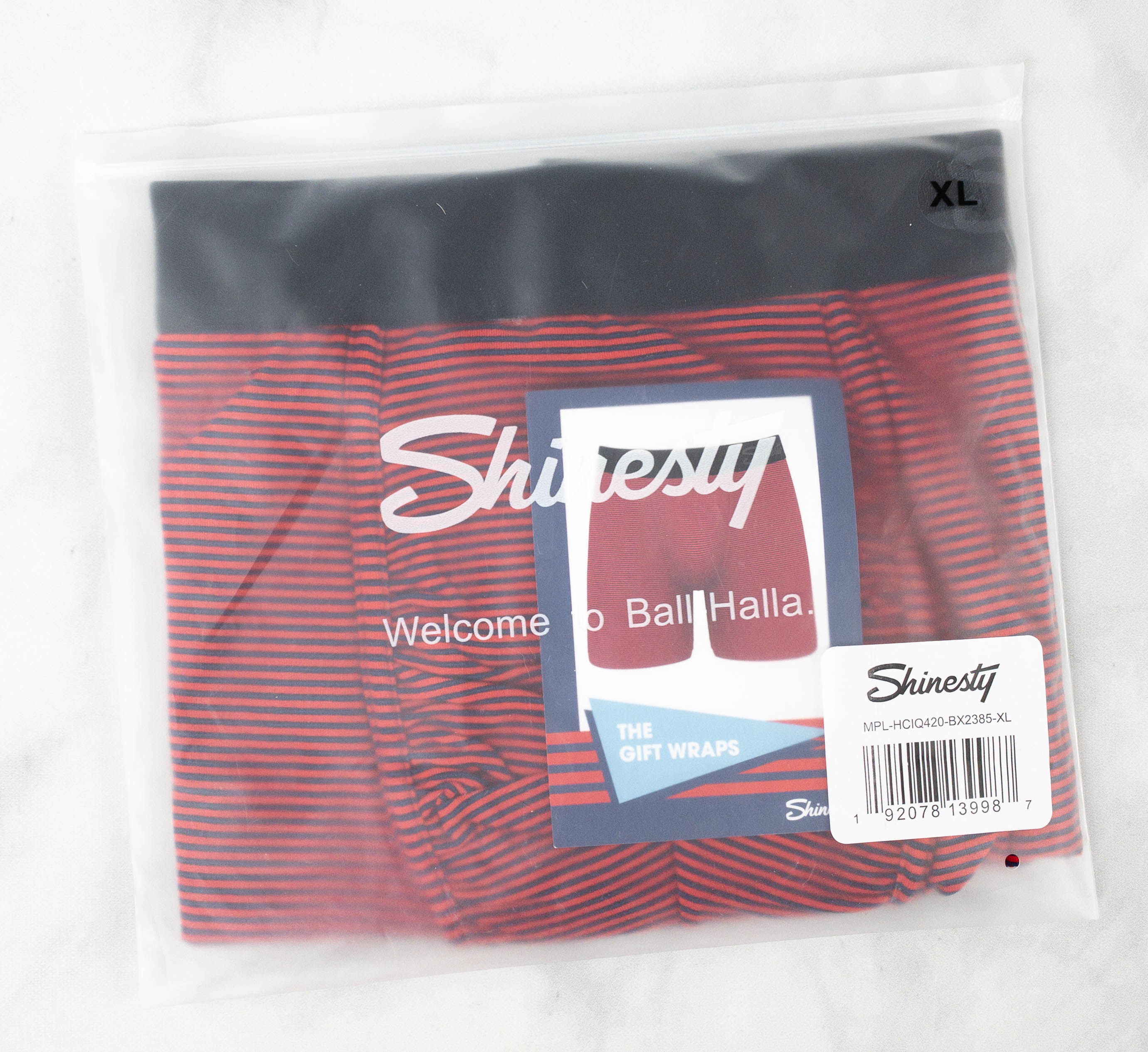 Every underwear also comes with a product information card.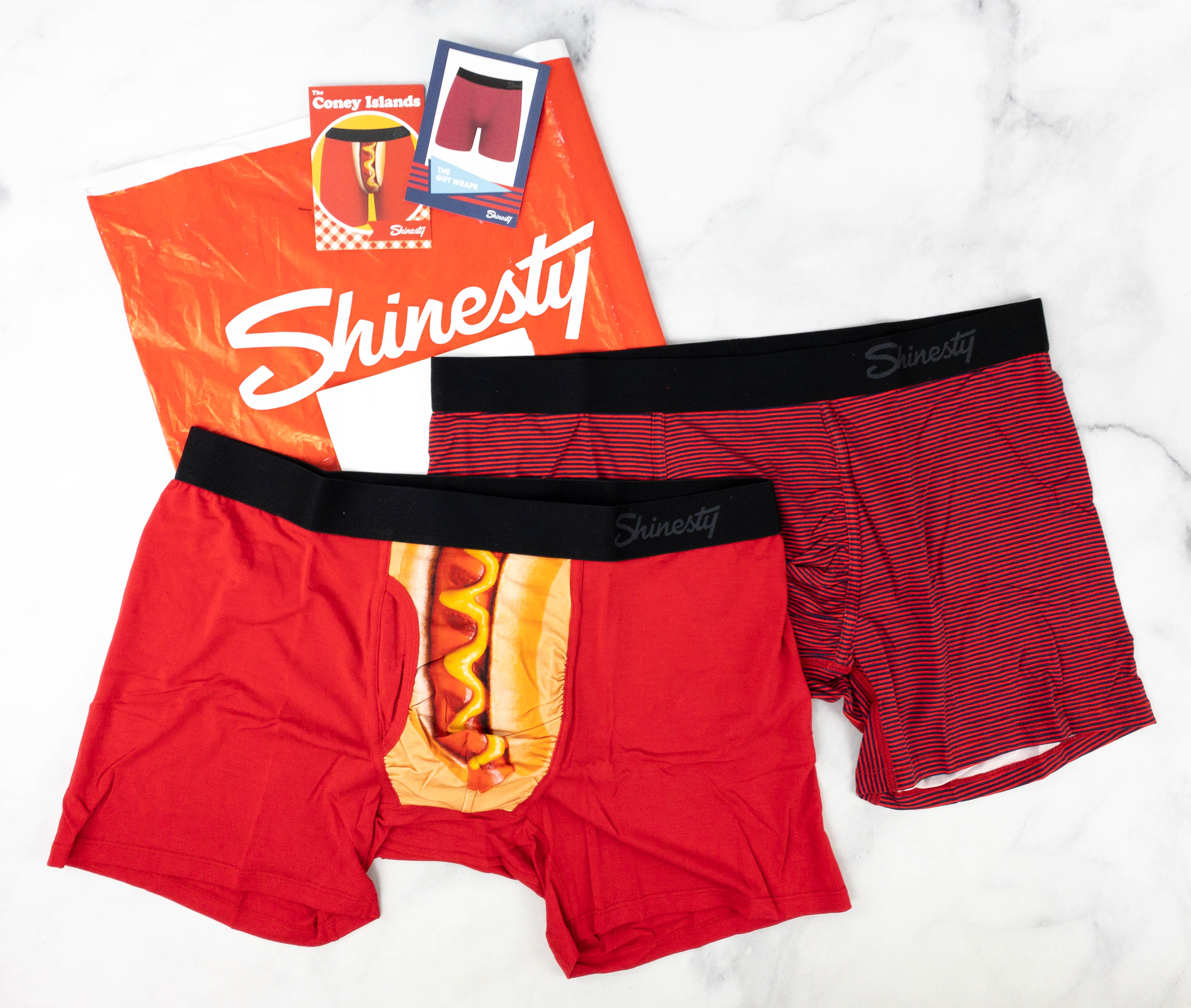 Everything in my pack!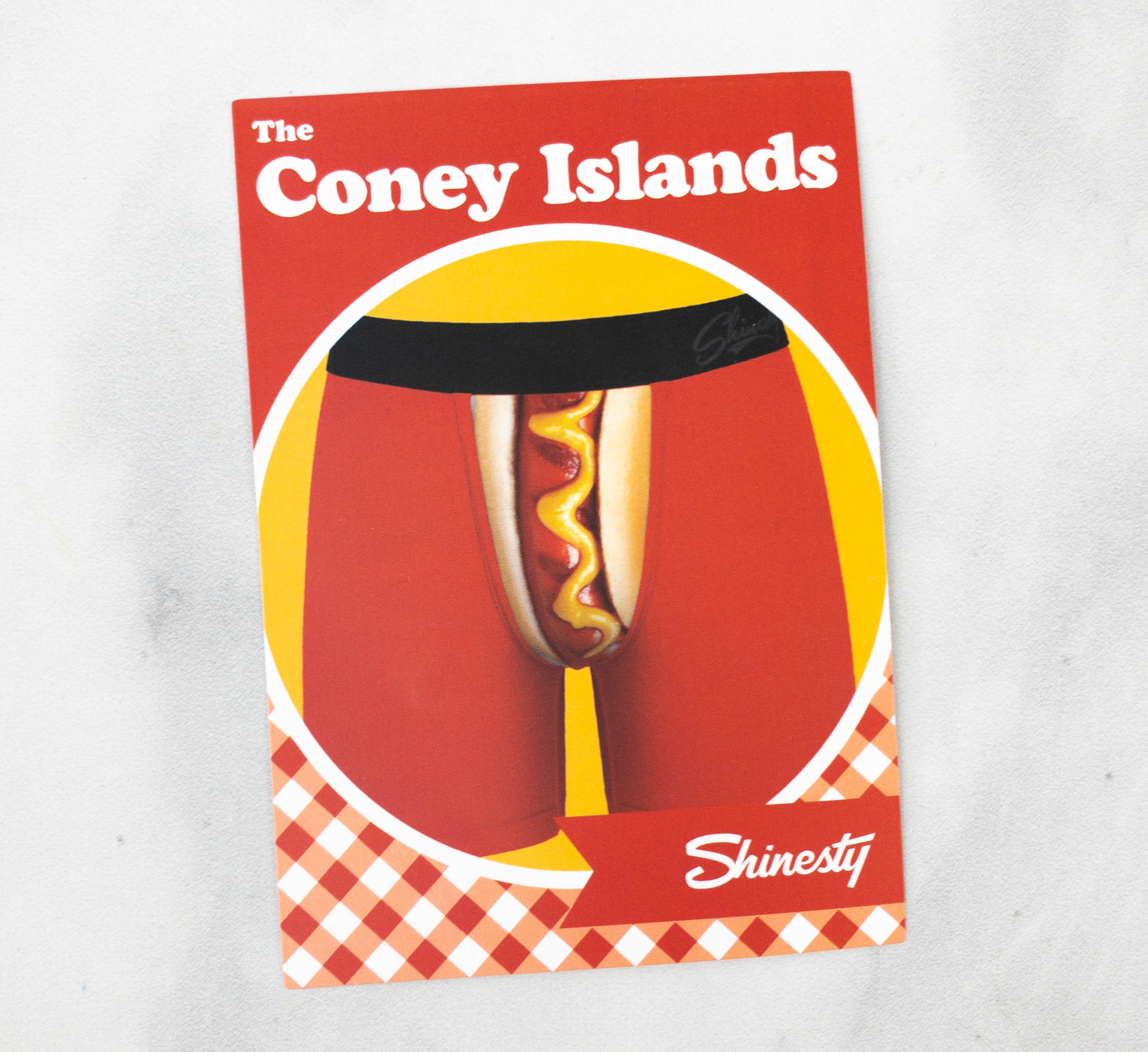 The front of the card has a preview of the featured underwear.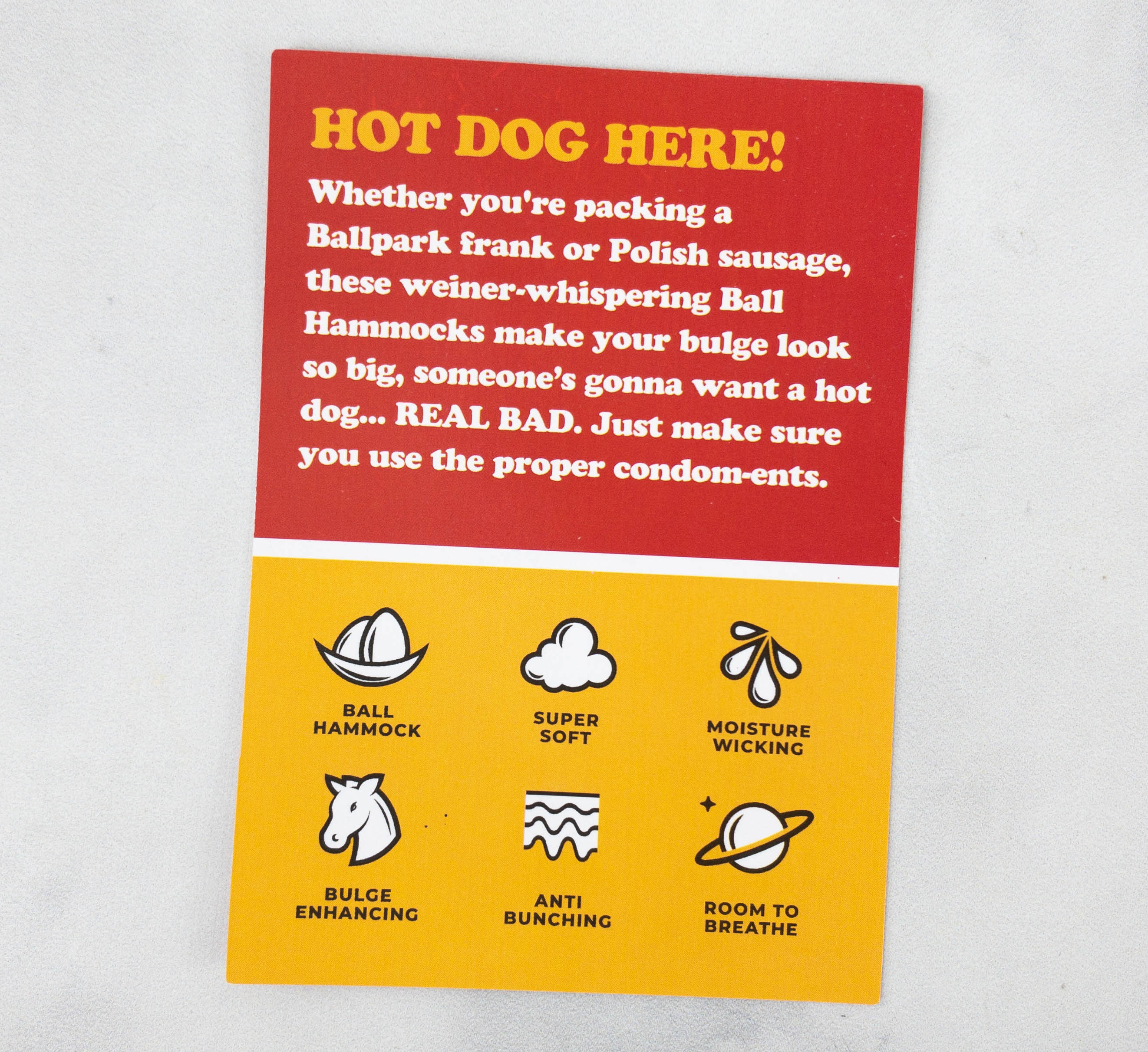 According to the back of the card, this ball hammock underwear is moisture-wicking, bulge-enhancing, and anti-bunching.
The first one is a Fly underwear, and its design is called Coney Islands. Its base color is red!
It features a vibrant hotdog print located at the crotch area.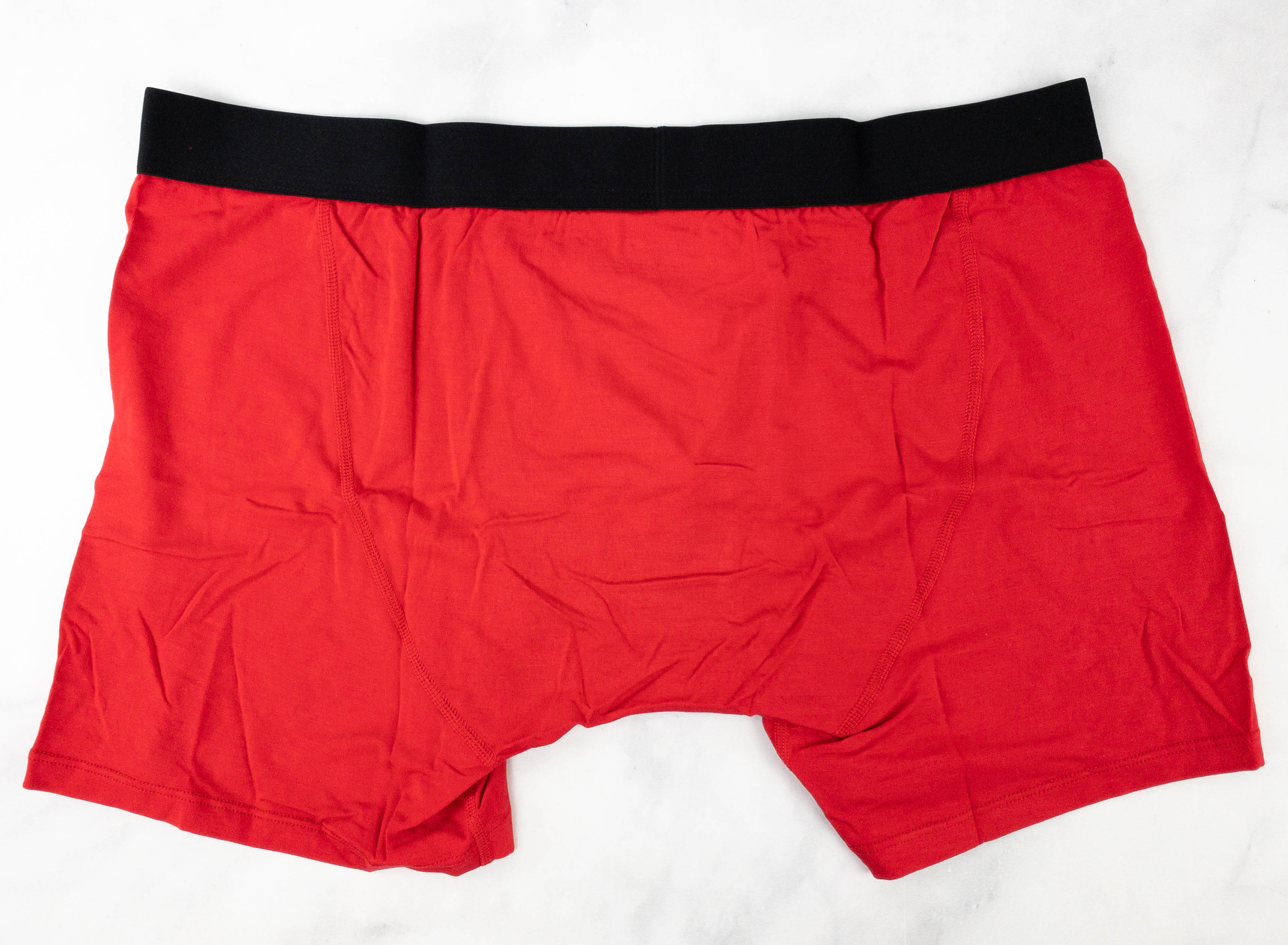 Shinesty uses micro modal fabric, that's why their undergarments are 3 times softer than cotton and are more comfortable to wear!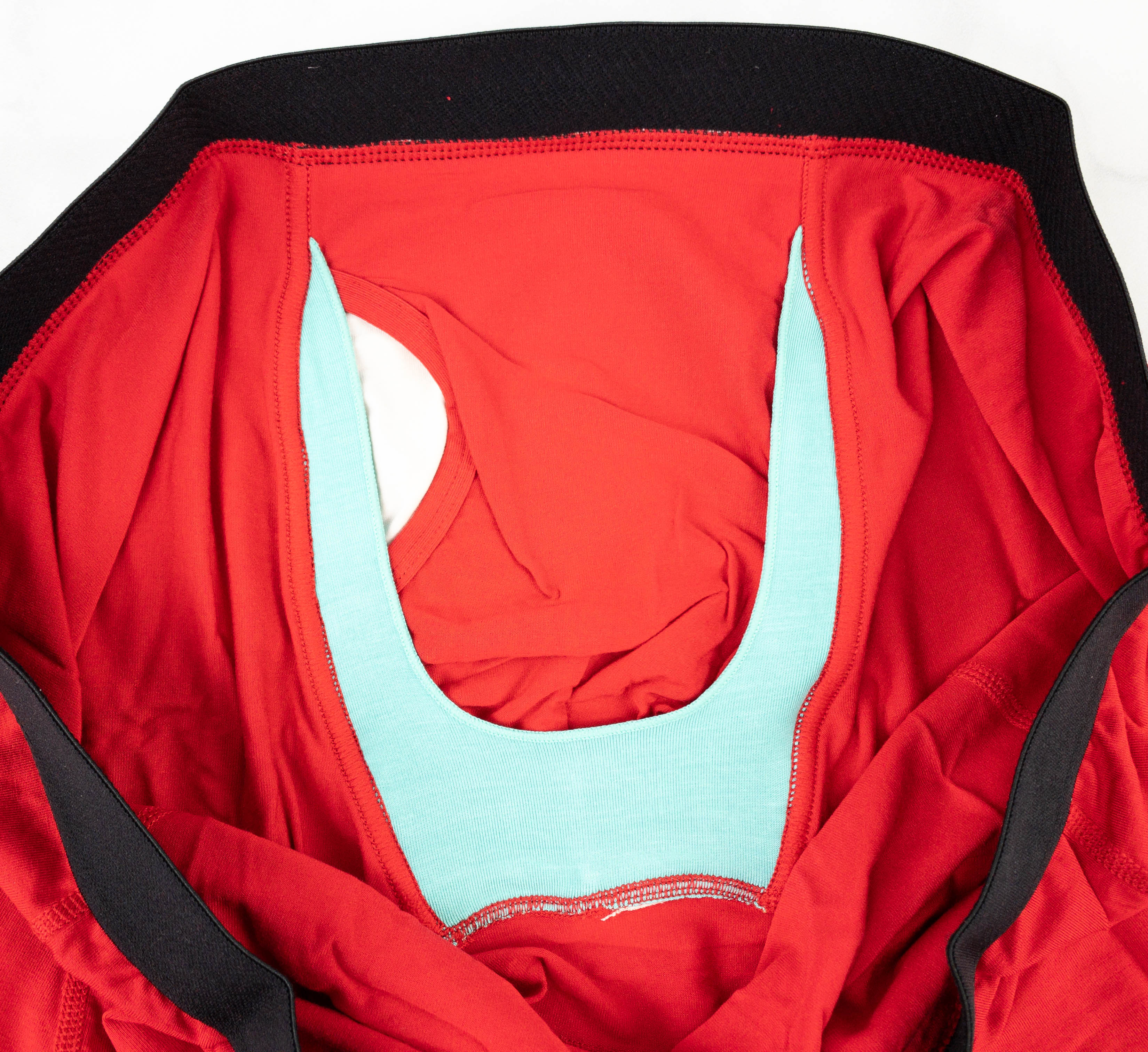 The ball hammock provides good coverage and protection, with enough room to breathe. This one also comes with a fly, making it easy for you to pee while wearing the boxers!
This second underwear is the Standard style, and its design is called The Gift Wraps!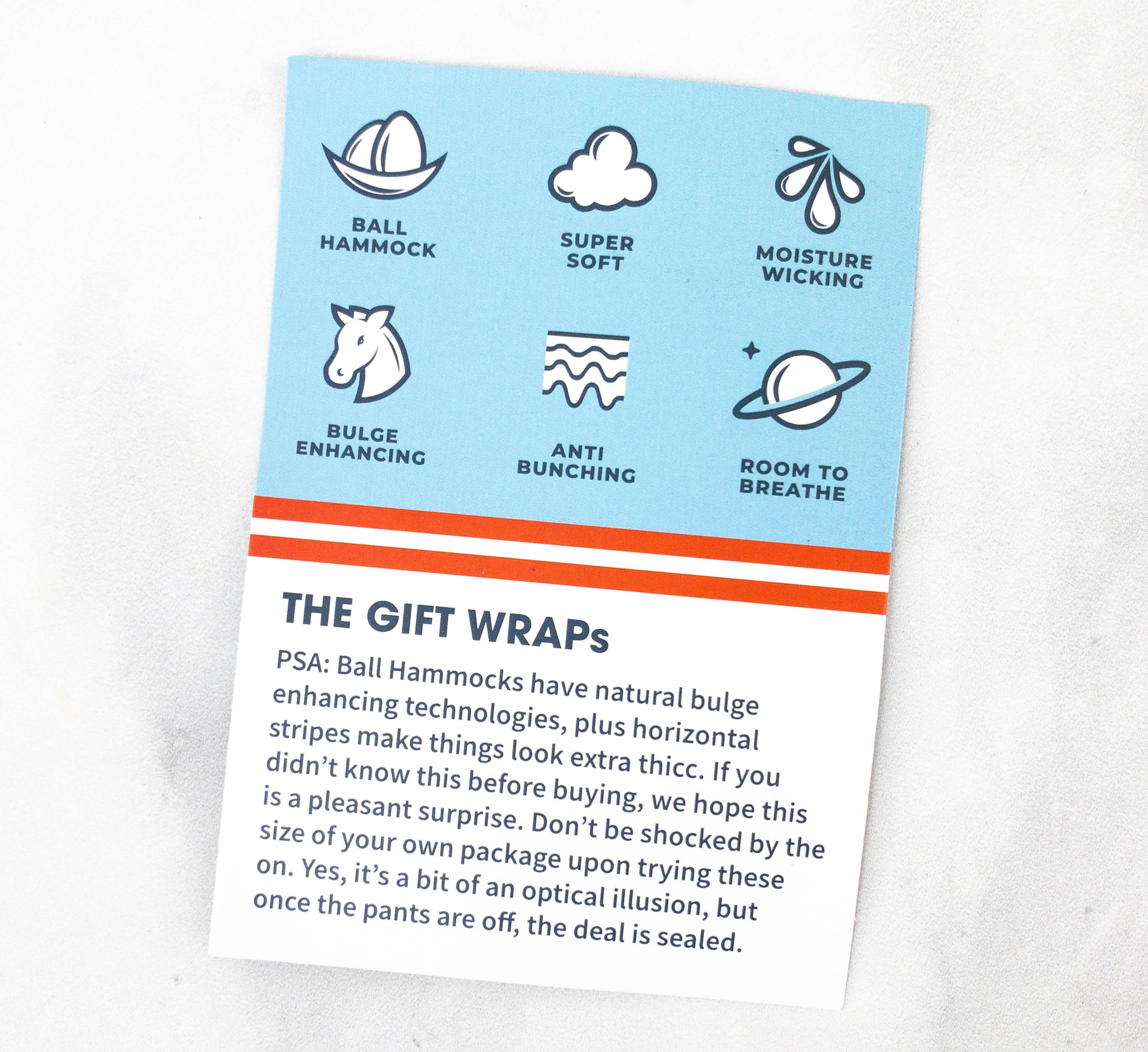 Just like the Fly style, it's also moisture-wicking, bulge-enhancing, and anti-bunching.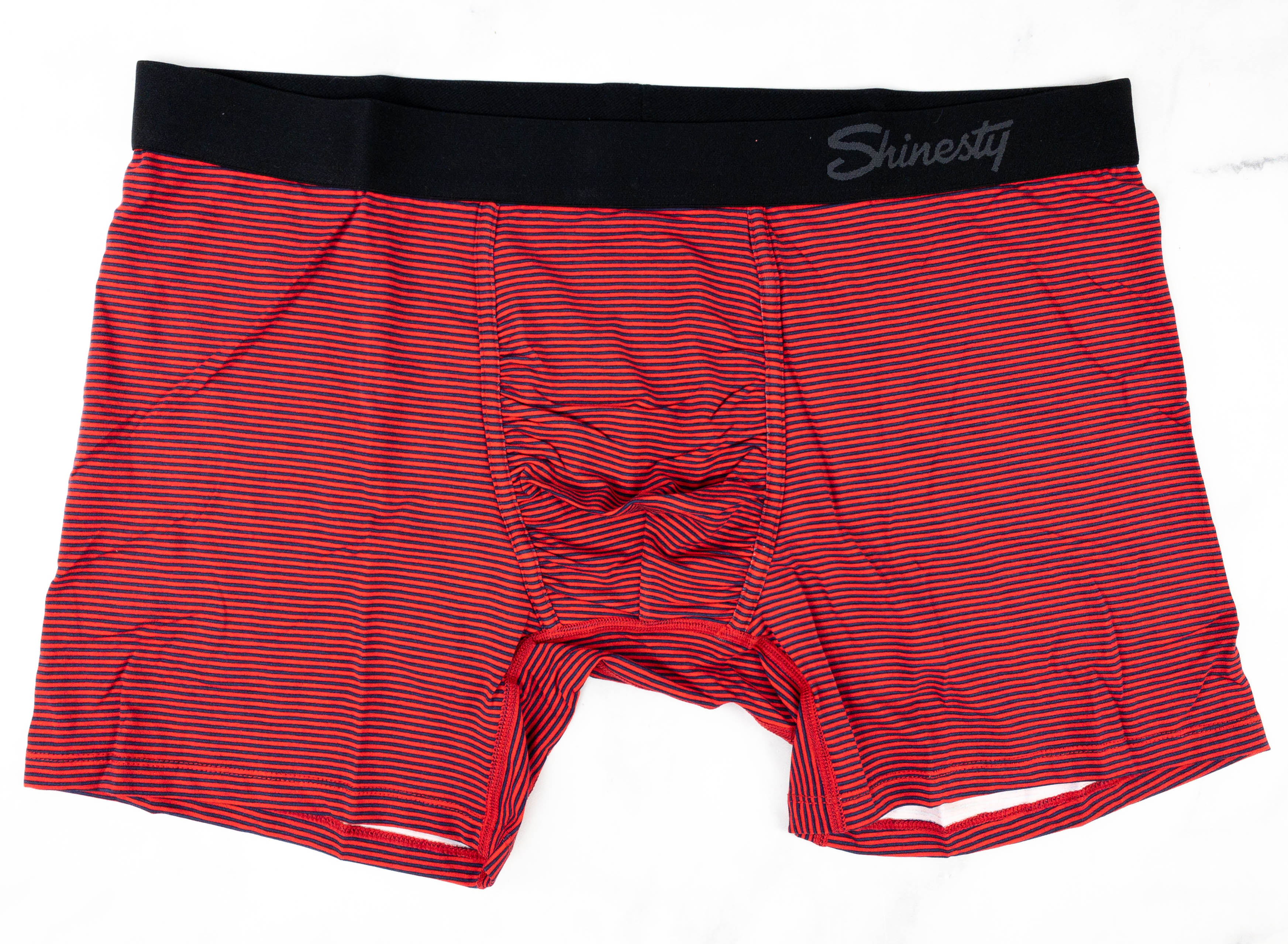 This design features horizontal stripes in black and red which creates an optical illusion.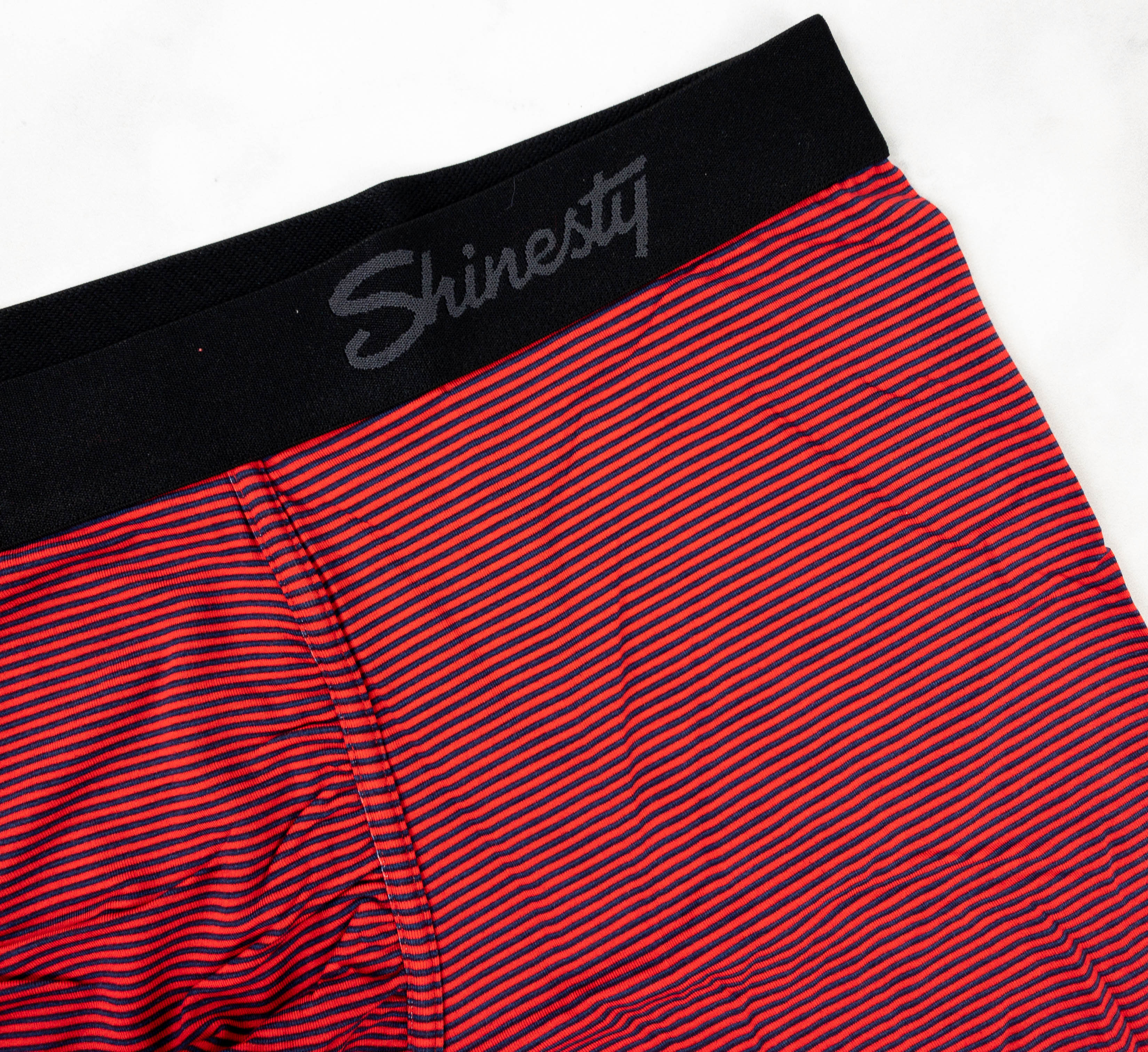 Even the waistband is comfortable, with a secure grip!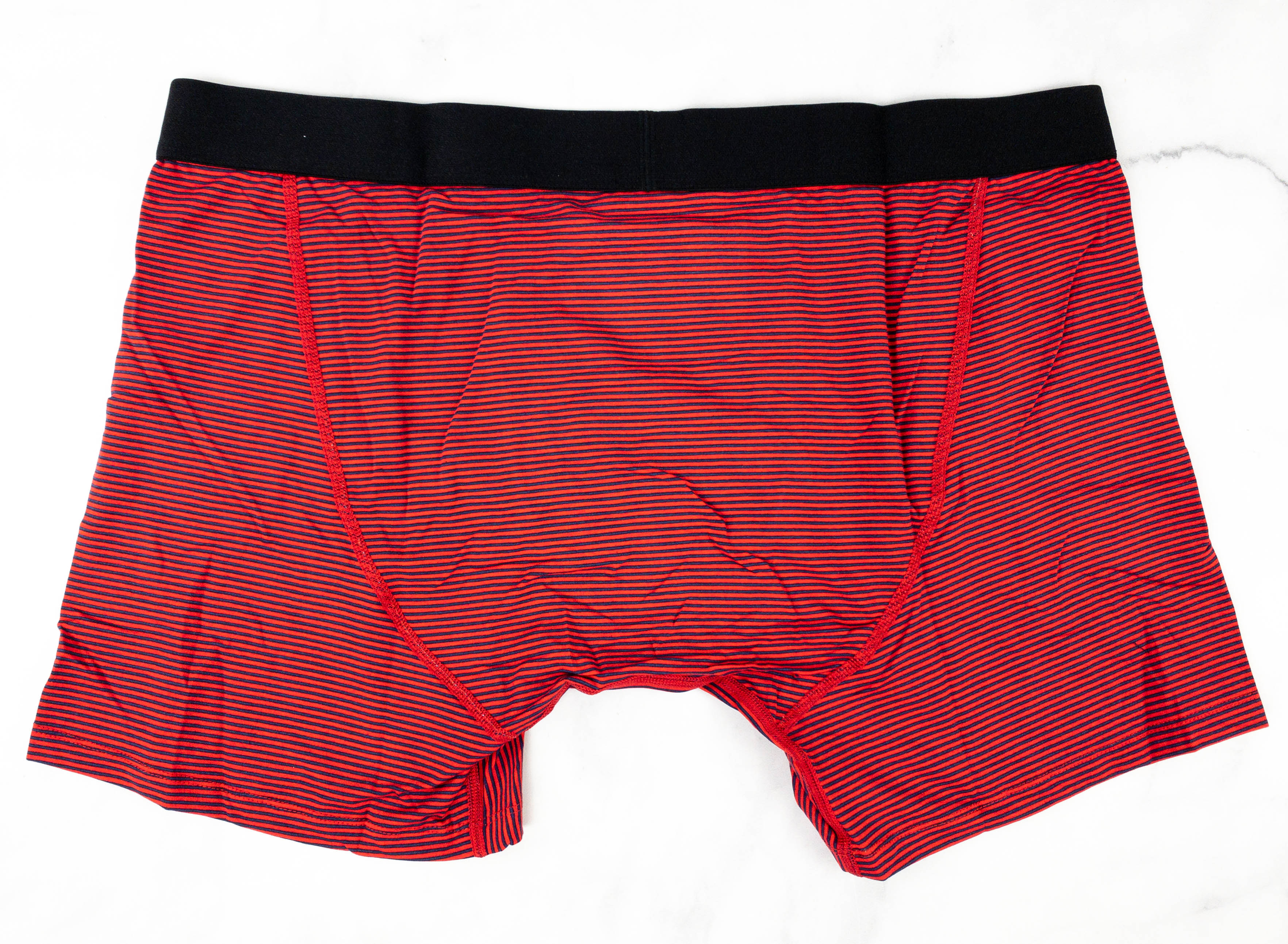 As expected from Shinesty undergarments, this piece is very comfortable to wear because of its micro-modal technology.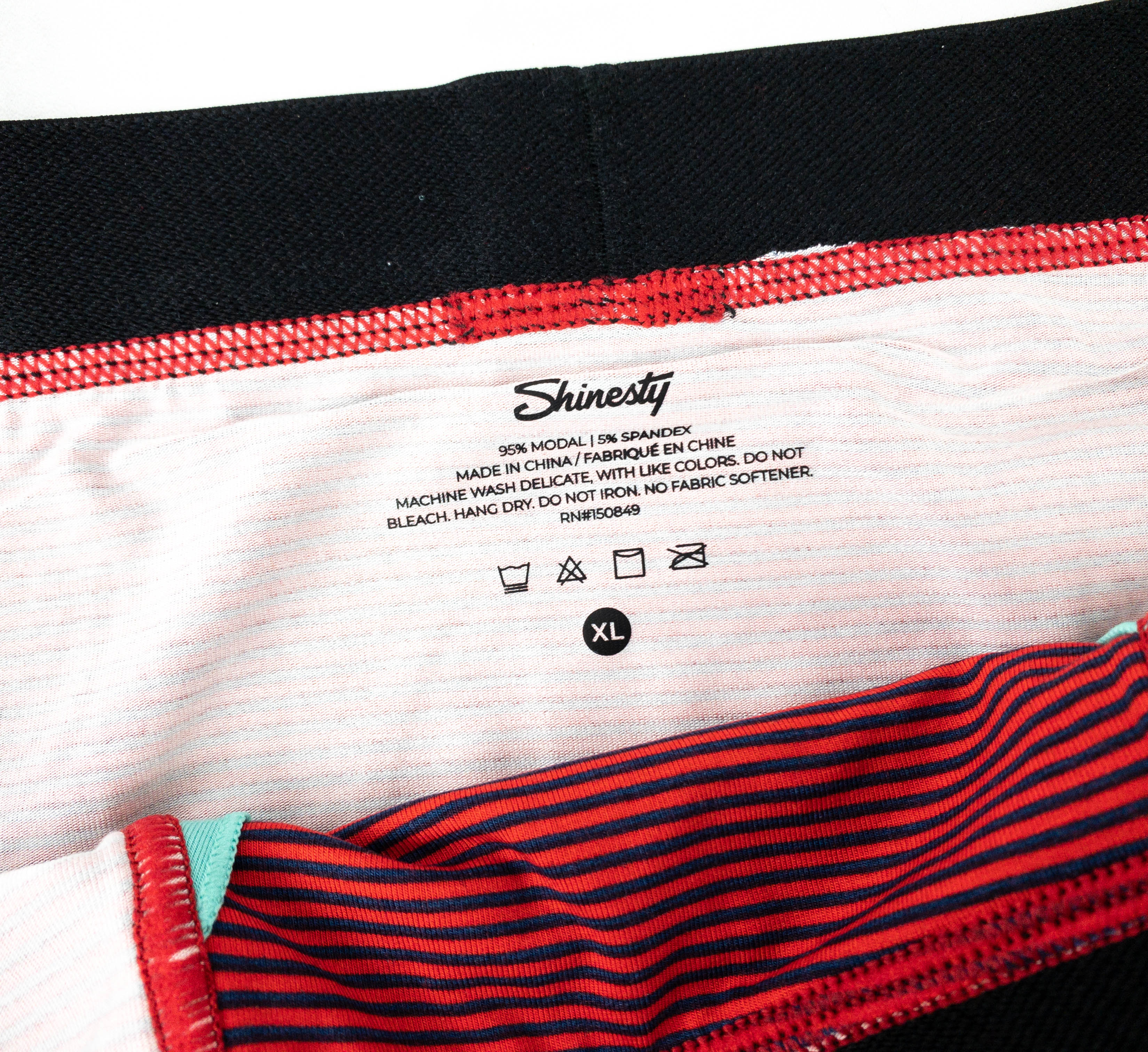 This underwear is made from 95% modal and 5% spandex.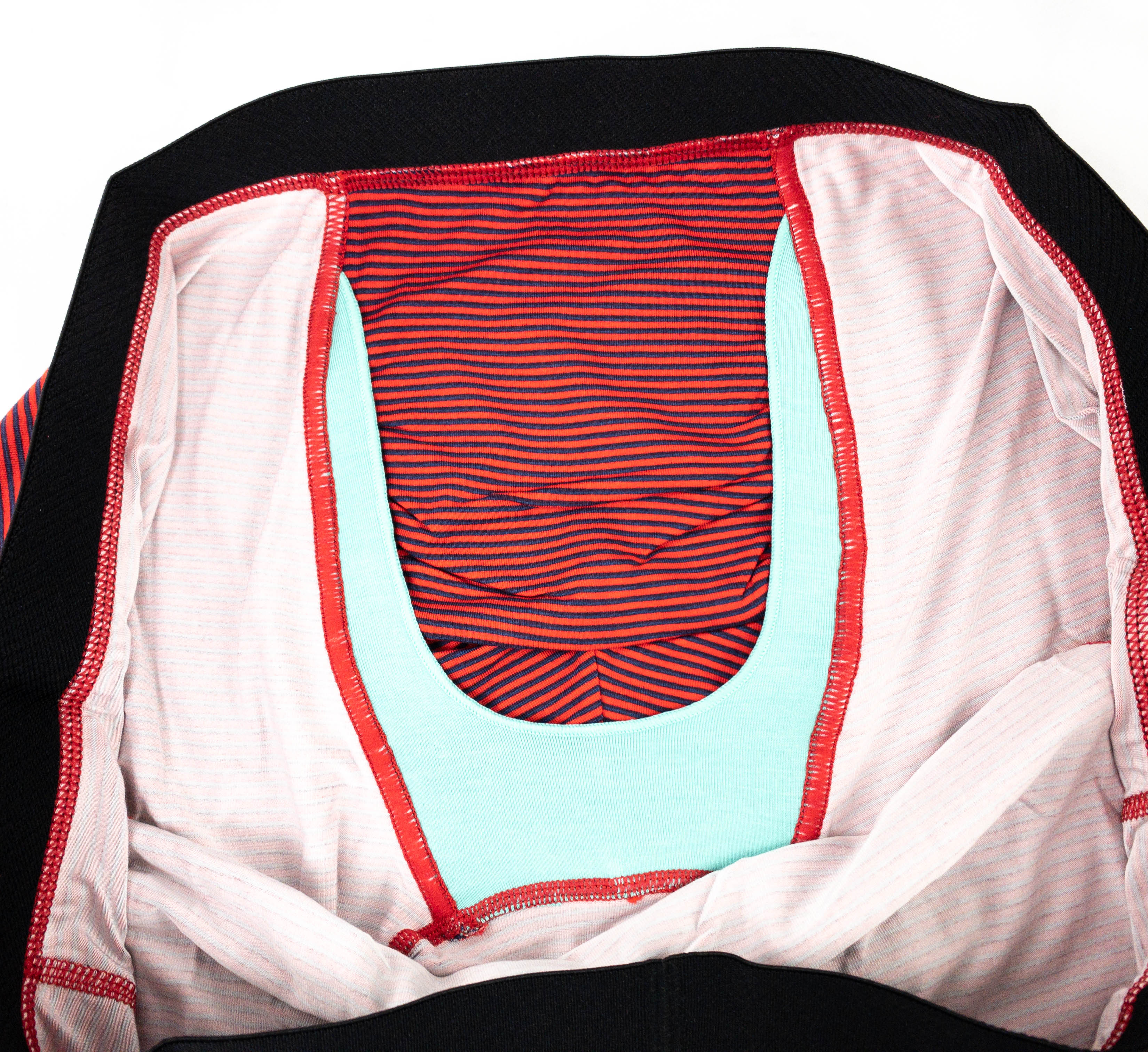 The underwear is also designed to fully support the balls and minimize the moisture while wearing it.
The Shinesty ball hammock boxers are made from high-quality materials to ensure comfort. What's great is that you can choose the style and kinds of designs you want. My first pack includes both the Standard and the Fly styles. The Standard underwear I received features classic stripes that create an optical illusion. It's a great choice for wearing at home or even under chinos. The Fly underwear is more accessible for your 🌭 and I like its quirky design as well. This subscription is an excellent choice if you want fresh boxers every month without having to go out to shop for them. Everything is high quality and there are lots of designs so you'll never get bored!
What do you think of this month's pack?