Shinesty is a monthly underwear subscription that lets you pick which style you want and how often you want to receive it. The Seamless Thong subscription is $8.99 per month, while the Cozy Cheeky subscription is $11.99 per month. Shipping is free for US subscribers. They also have subscription inclusive designs, plus you can swap out the pair you received for free if you don't like it! They also make men's undies – check our Shinesty men's review here.
DEAL: Get $10 off on $30+ orders! Use this link and use the coupon code HELLOSUB10 at checkout.
This review includes both the Shinesty Seamless Thong and Cozy Cheeky underwear.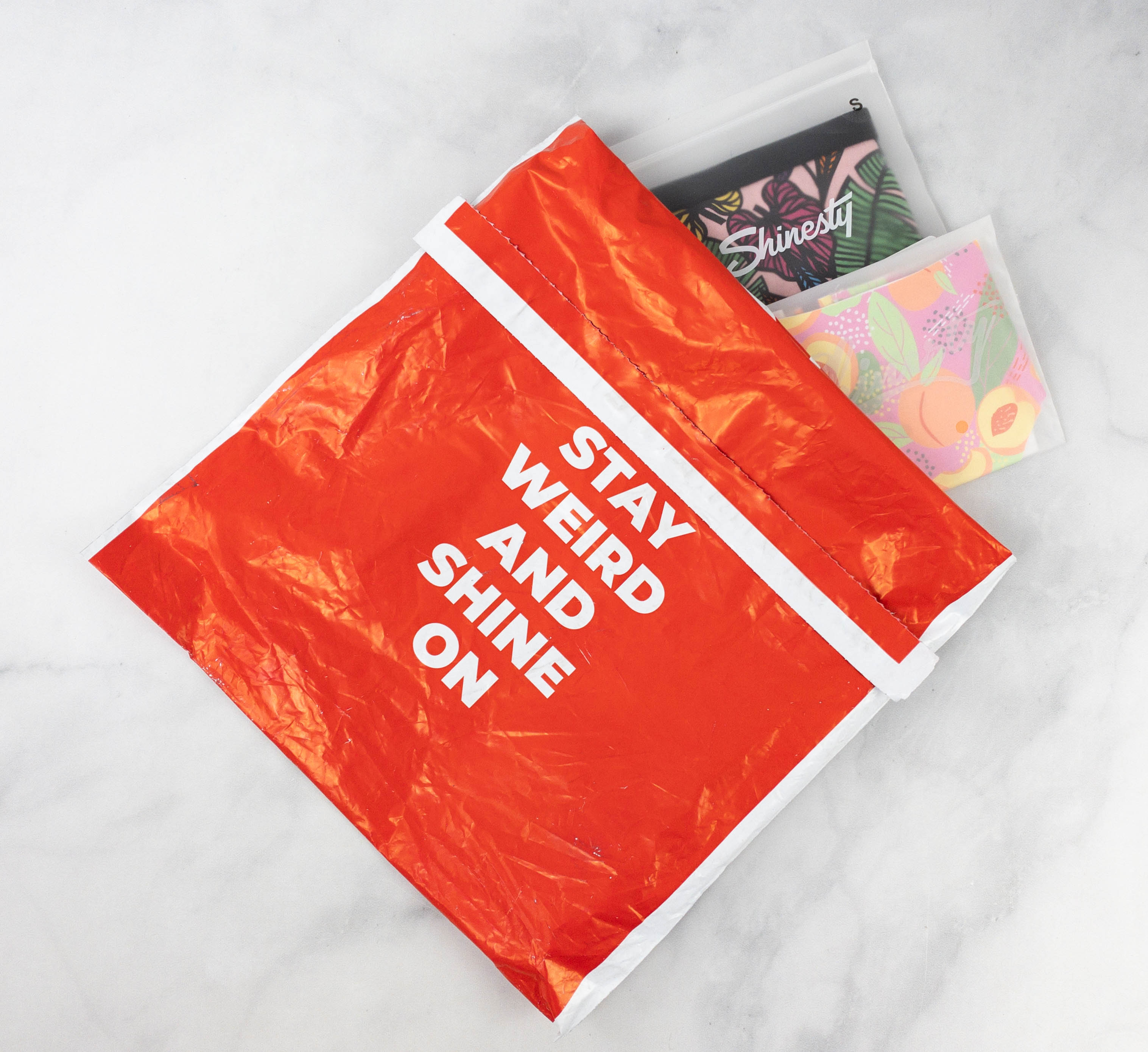 The items were packed in a red pouch. It says "stay weird and shine on".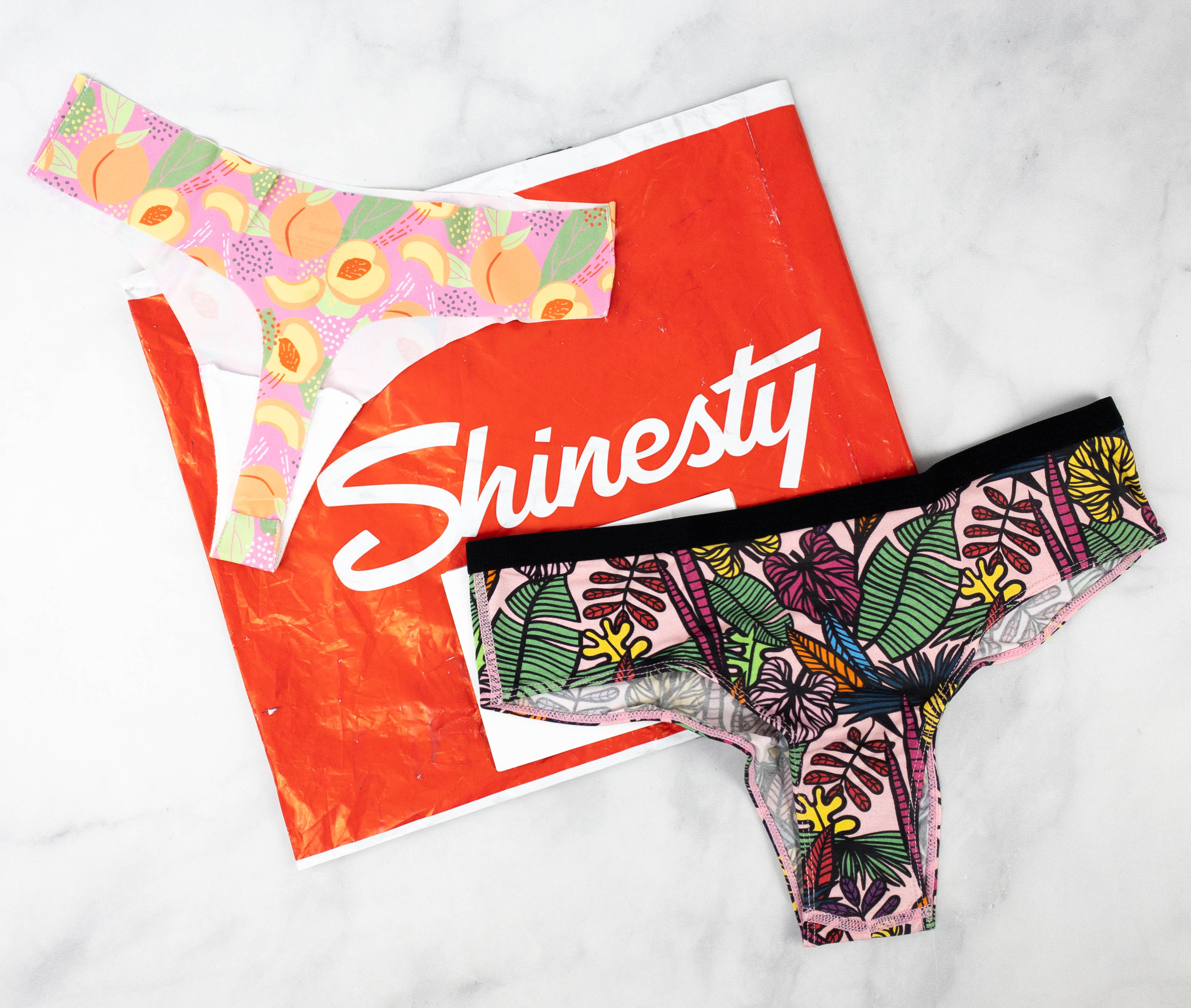 Everything in my pack!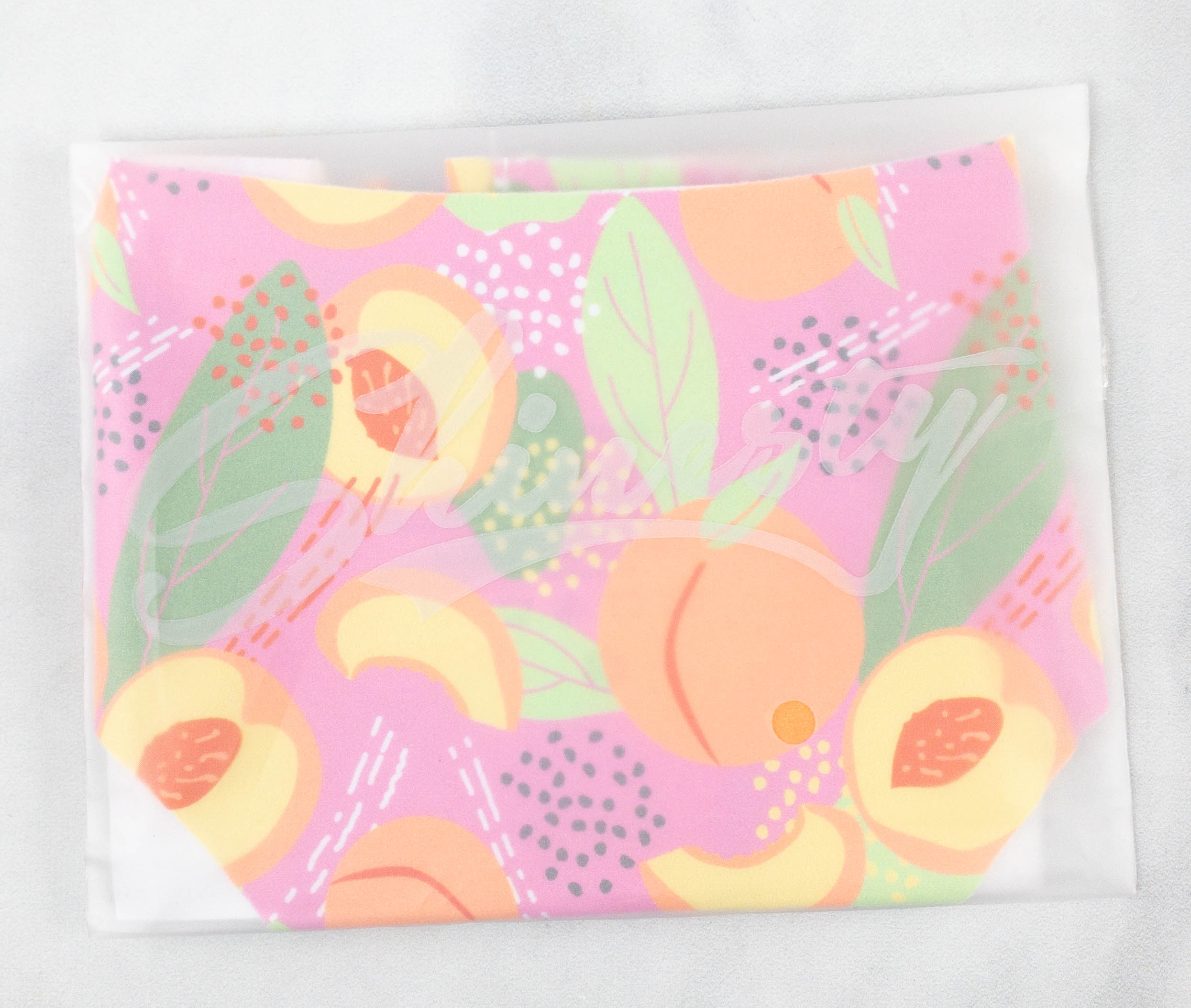 Each underwear came individually packed in its own pouch.
This print is called The Peach Fuzz.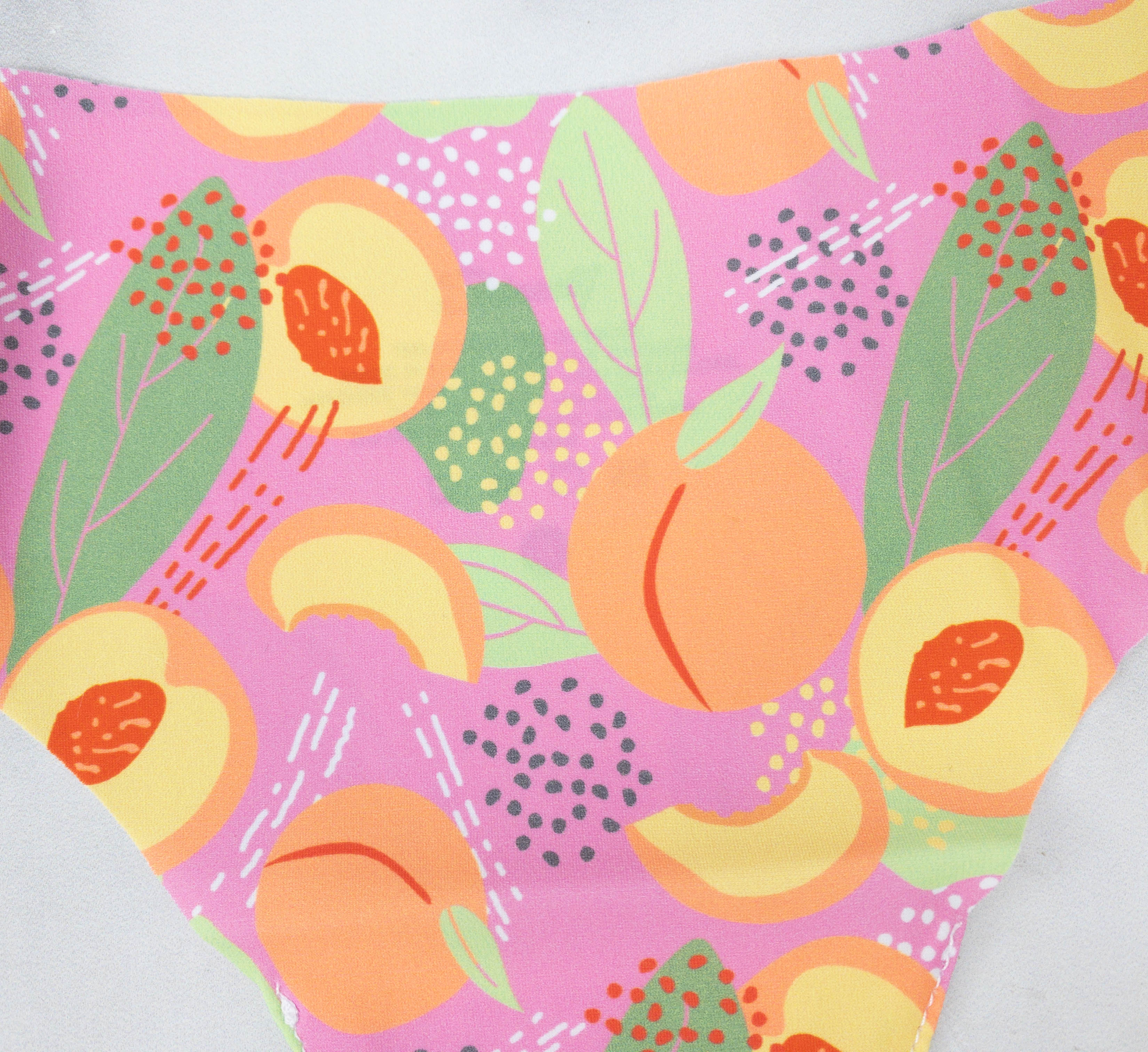 It has such a cute color scheme that includes pink, orange, yellow, green, and red. The design features ripe, juicy peaches!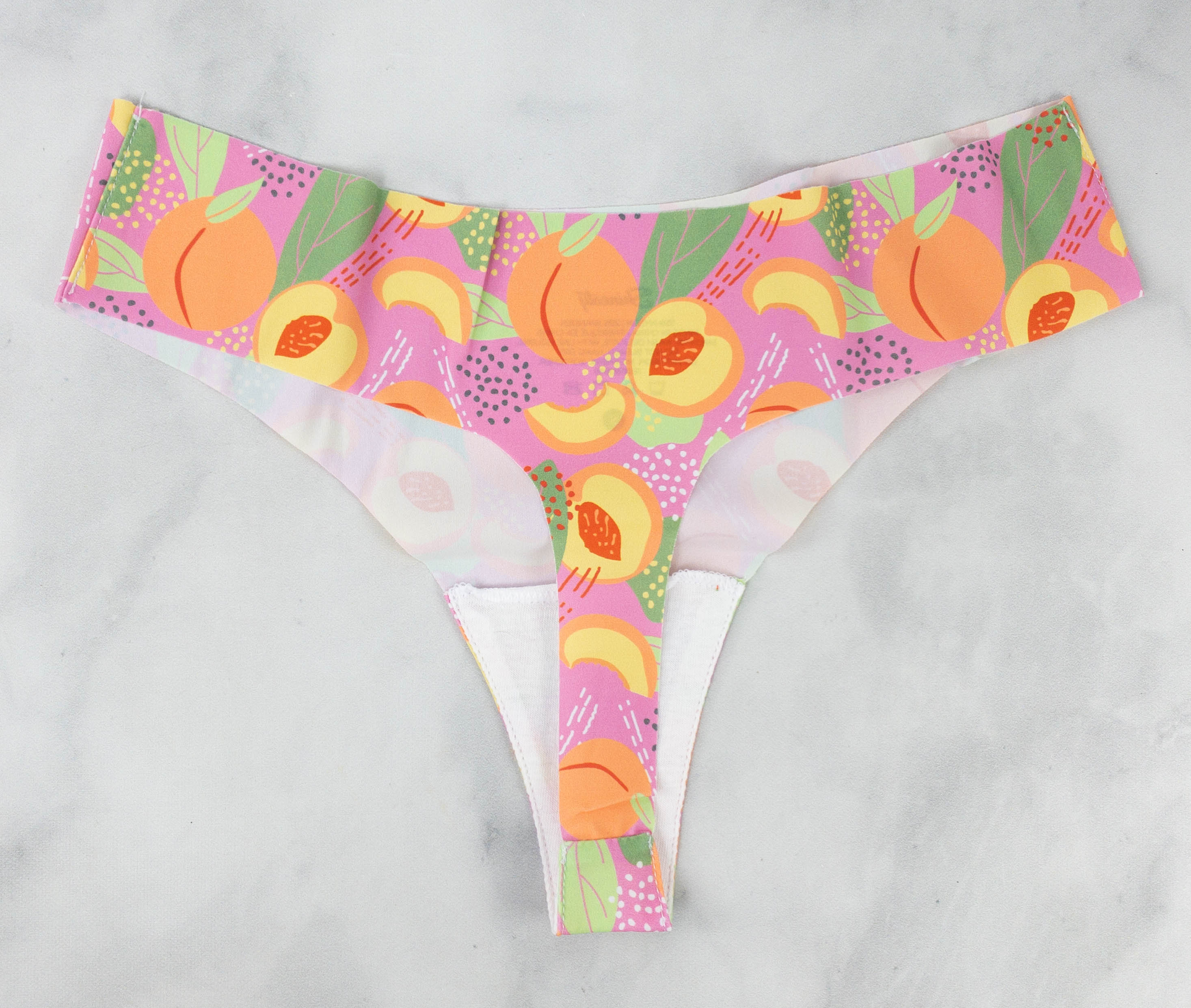 This seamless thong is easy to wear with anything since it won't show even under tight outfits!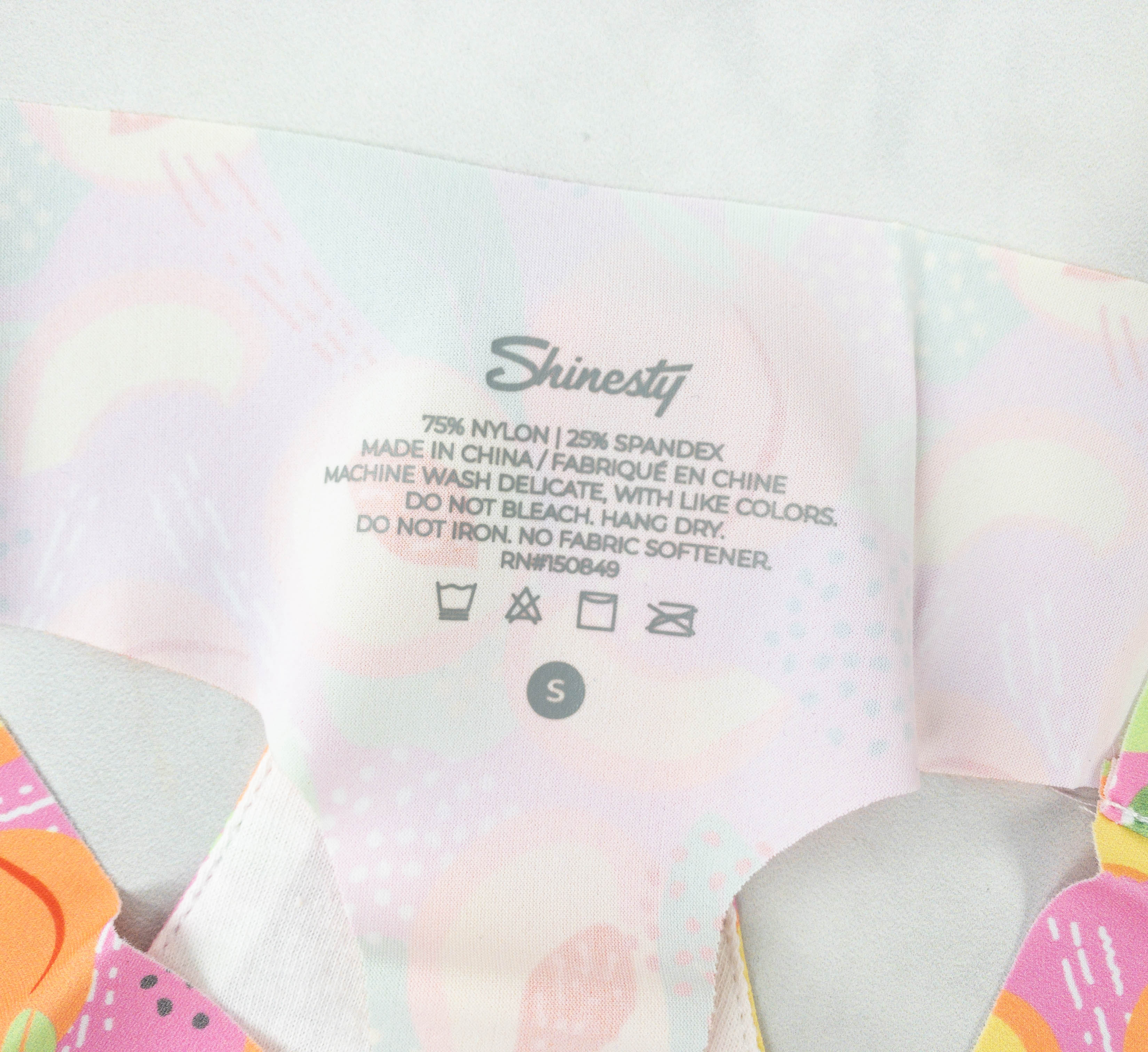 Inside, there's a printed tag that says the underwear is made with 75% nylon and 25% spandex.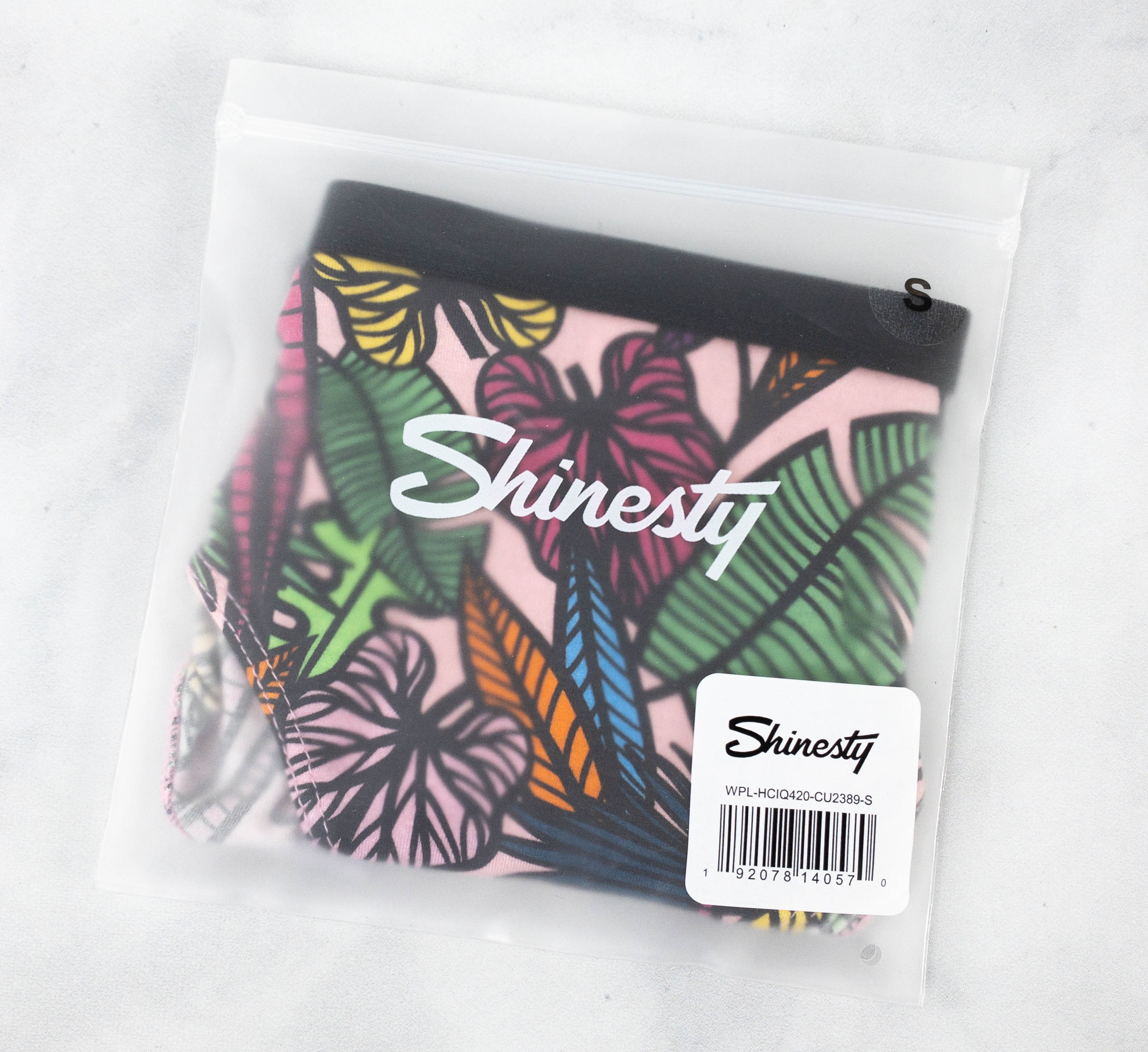 Here's the next piece and it also came individually packed in its own pouch.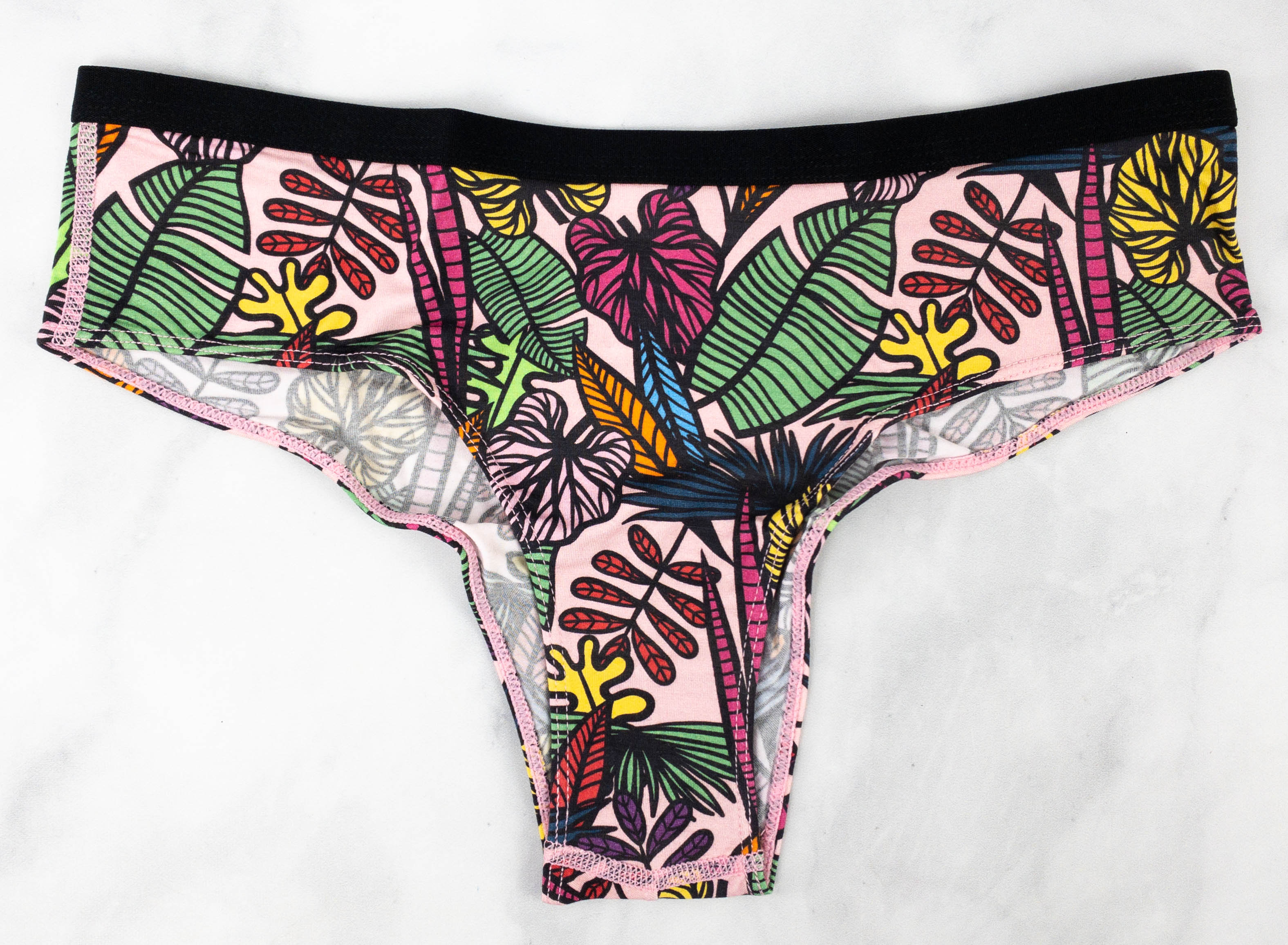 This design is called The Sex On The Beach.
The design features an assortment of beautifully colored leaves that gives me tropical vibes!
This came in the Cozy Cheeky cut and I feel like this is really good for everyday use as it's more comfortable and it provides excellent coverage and support right where I need it.
Fun prints and comfortable styles are just some of the things I love about this underwear subscription for women. I received both underwear styles and it's hard to pick a favorite because they are great to wear on different occasions! The Seamless Thong is perfect for wearing with dresses and leggings, so you can say goodbye to visible panty lines. The Cozy Cheeky may be pricier than the thong, but it's great for everyday wear as it gives good support and coverage. Also, all underwear from Shinesty are made with lightweight and breathable materials, helping the wearer stay at ease all day long!
What do you think of this month's pack?