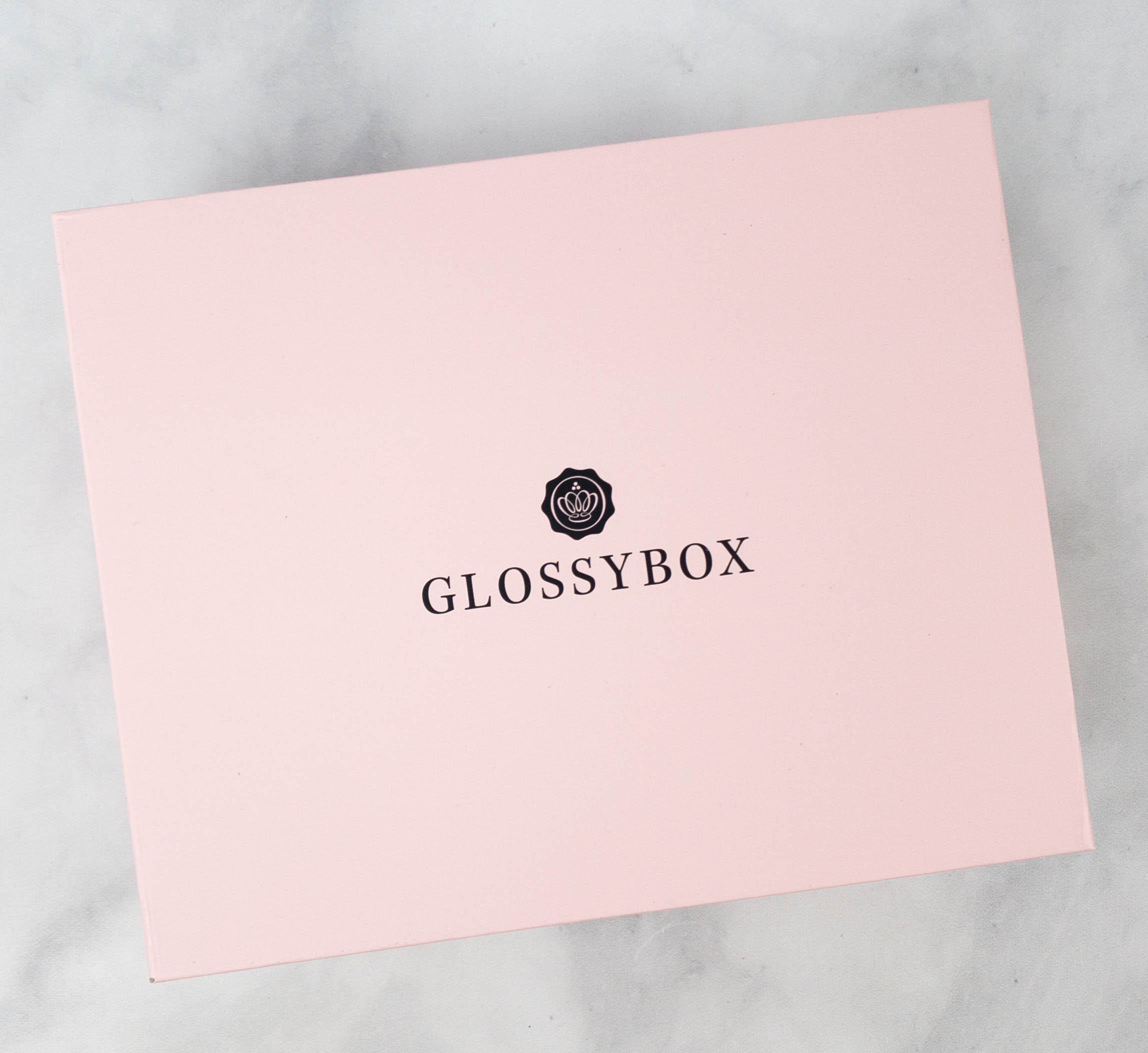 GLOSSYBOX is a monthly beauty subscription box with at least 5-6 luxury samples – many full sizes – per month for $21.  
DEAL: Get your first box for $16! Use this link to subscribe and the coupon code WELCOME16 at checkout.
NOTE: If you choose to subscribe to a recurring Monthly Plan between the 15th to the end of the month, you automatically agree to the following month's charge.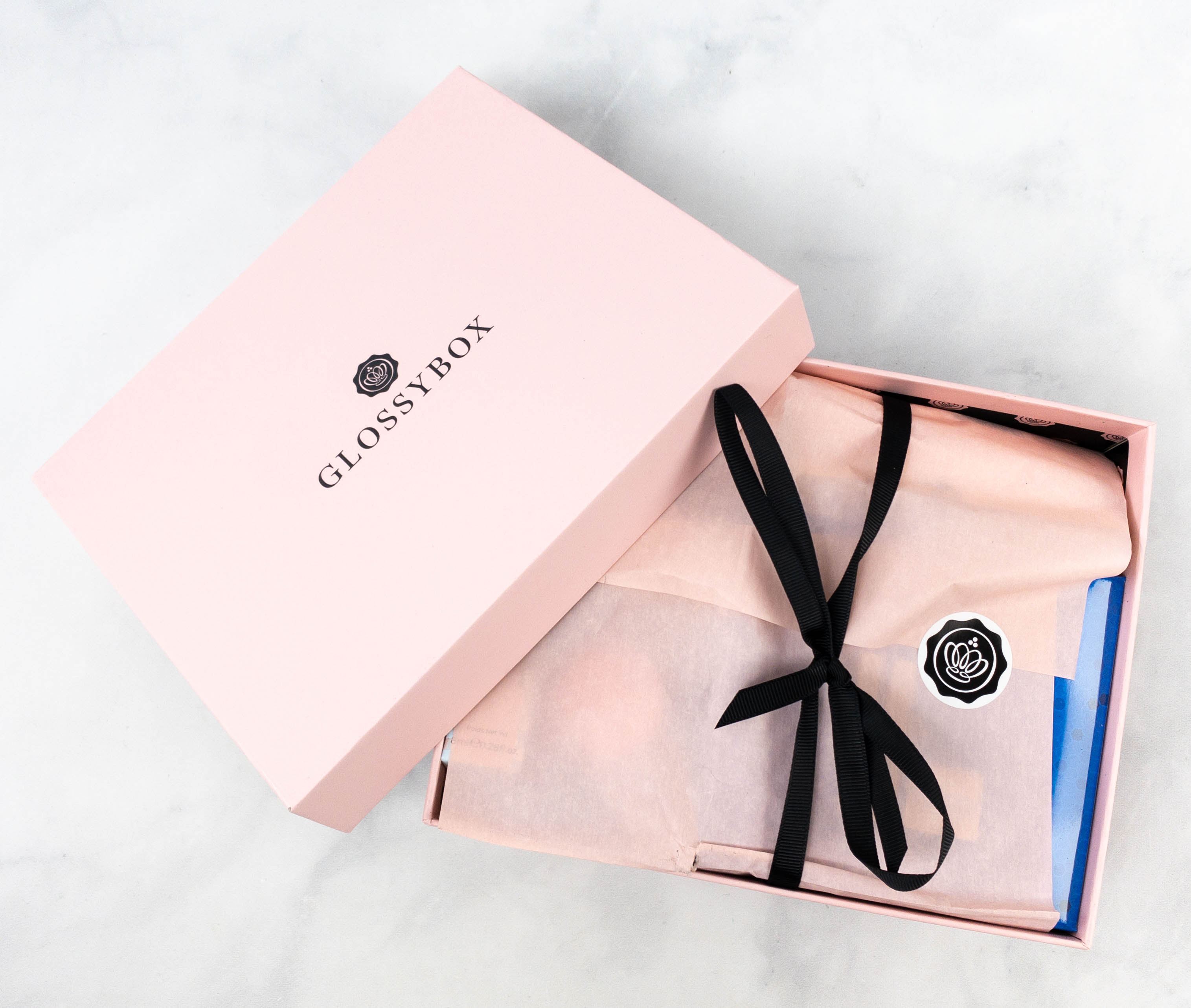 Everything arrived in a sturdy pink box.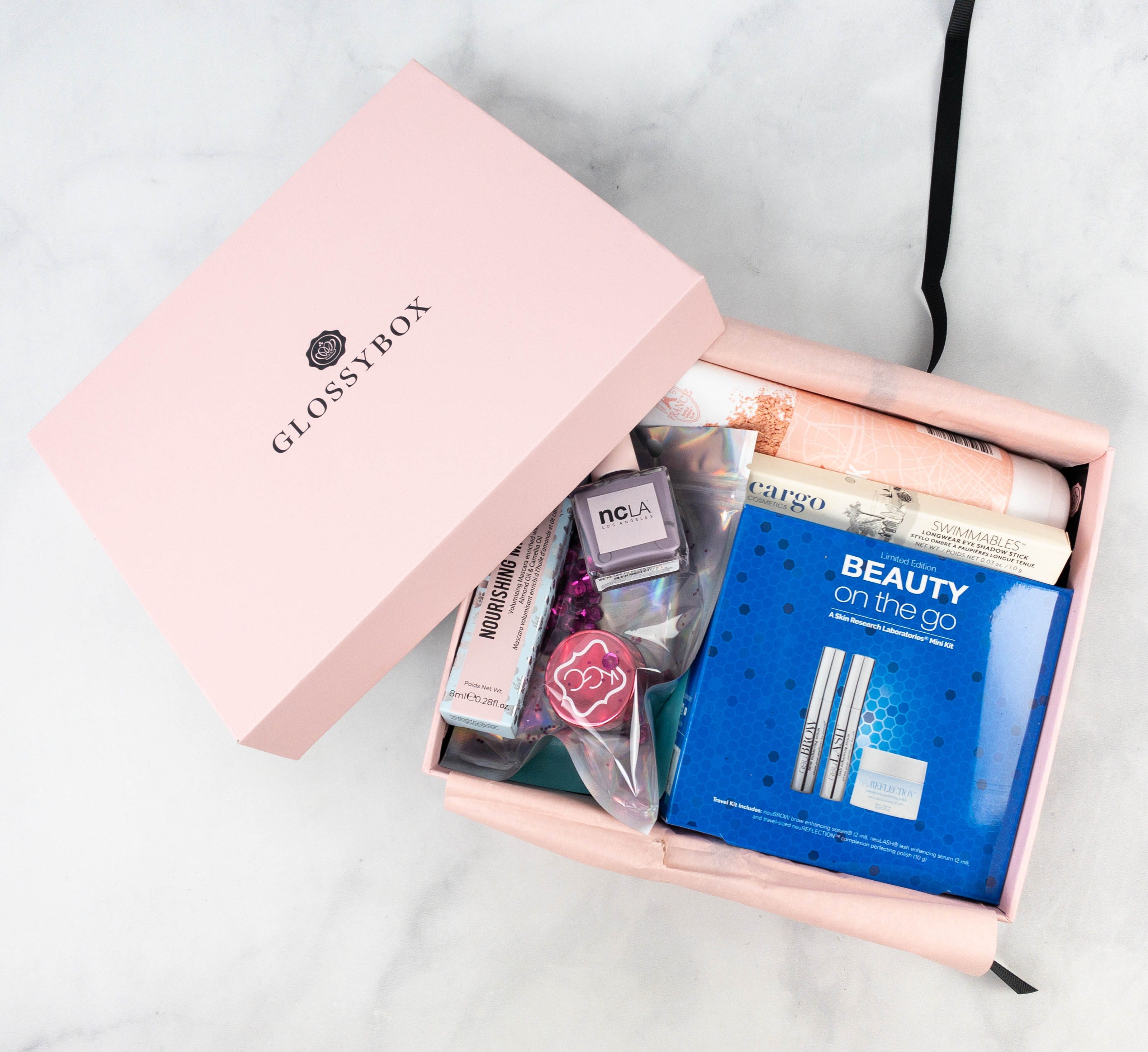 The items were also wrapped in paper and secured with a black ribbon.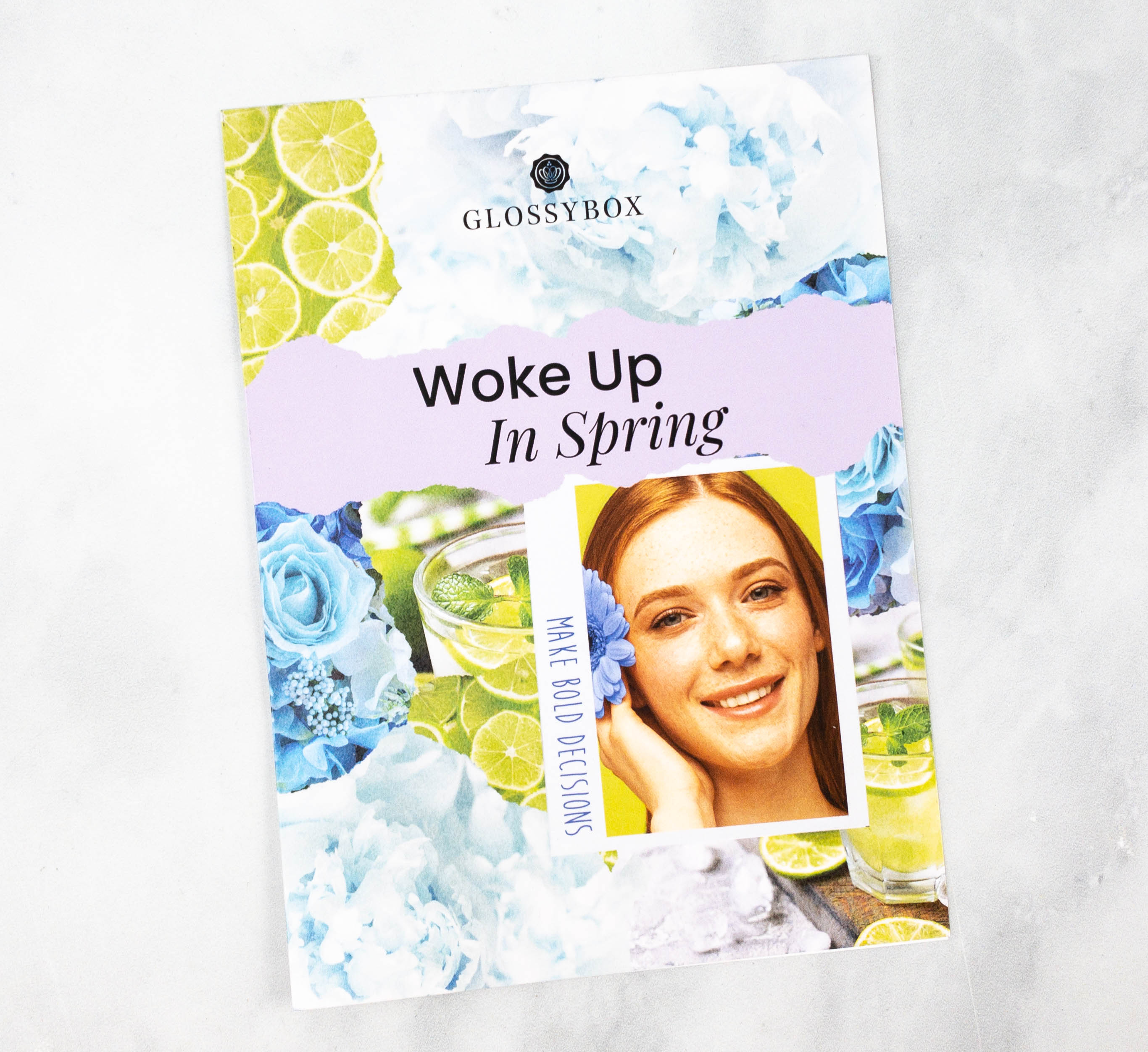 This box's theme is WOKE UP IN SPRING! 
The back of the booklet includes a note about the upcoming Summer Beauty Bag Limited Edition box!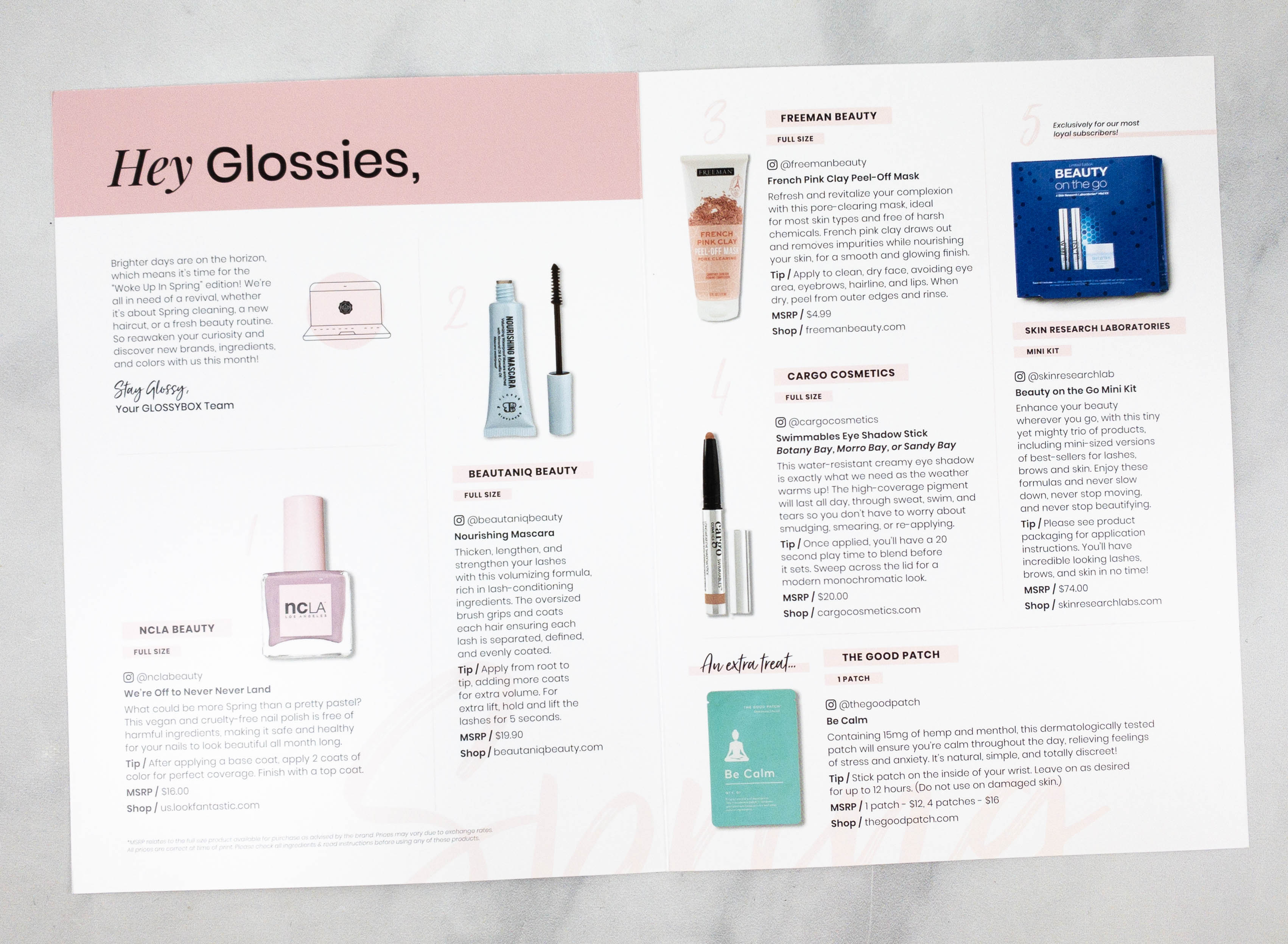 Inside, it lists what's in the box, along with a photo of each product.
Everything in my April 2021 GLOSSYBOX! FYI – there may be variations this month! It looks like this promo box sent 4 box items, the bonus item, and both of the new and loyal subscriber gifts that were sent out this month. We do not think it represents a box a subscriber would have received.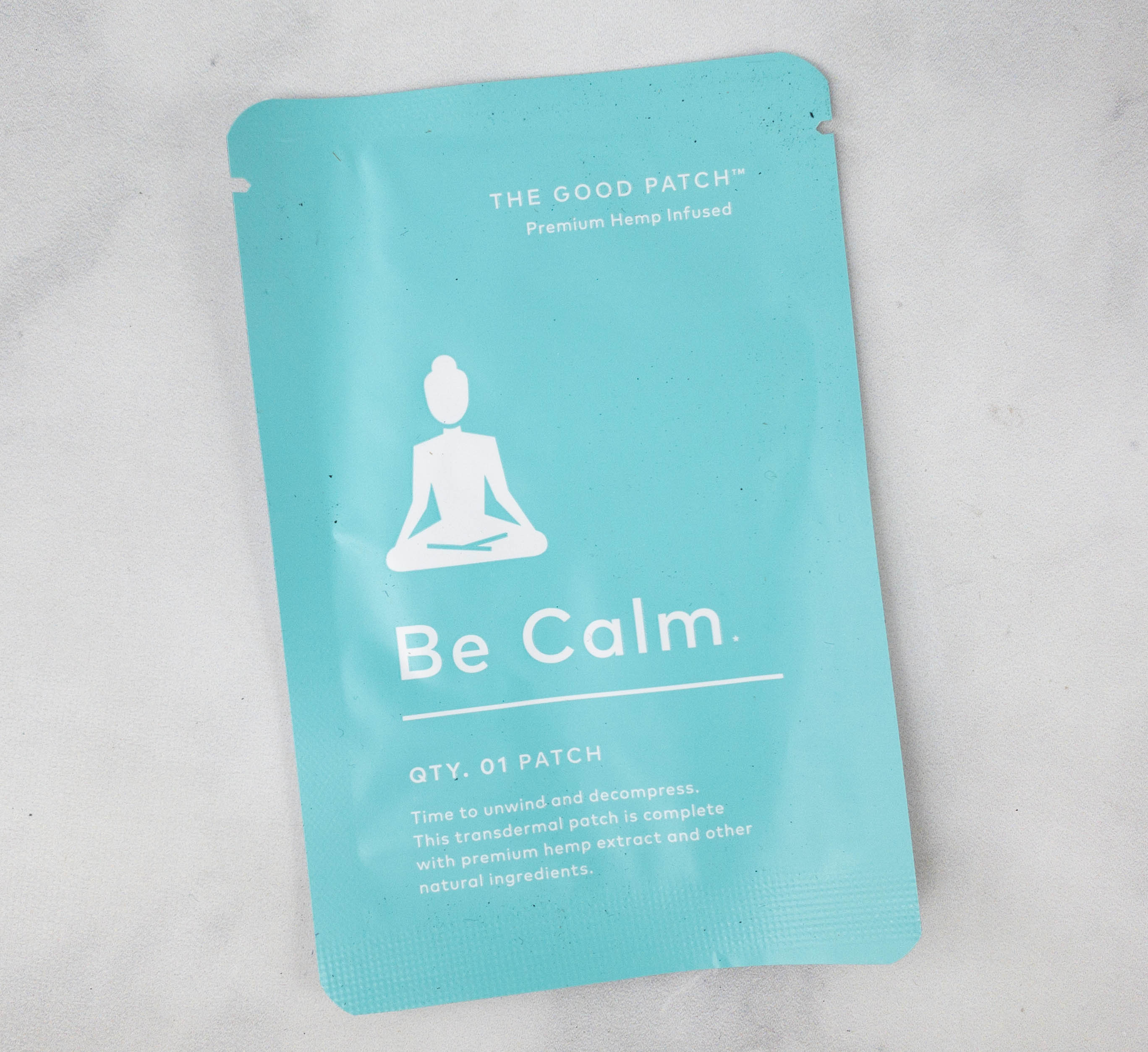 The Good Patch Be Calm ($12) They included an extra treat in this month's box, a patch that helps relieve minor aches! It's infused with 15 mg of premium hemp extract, which works to soothe tired muscles. This is perfect for when you've had a long day and you're experiencing some back or leg pain. Simply place this patch over the spot where you need it and relax!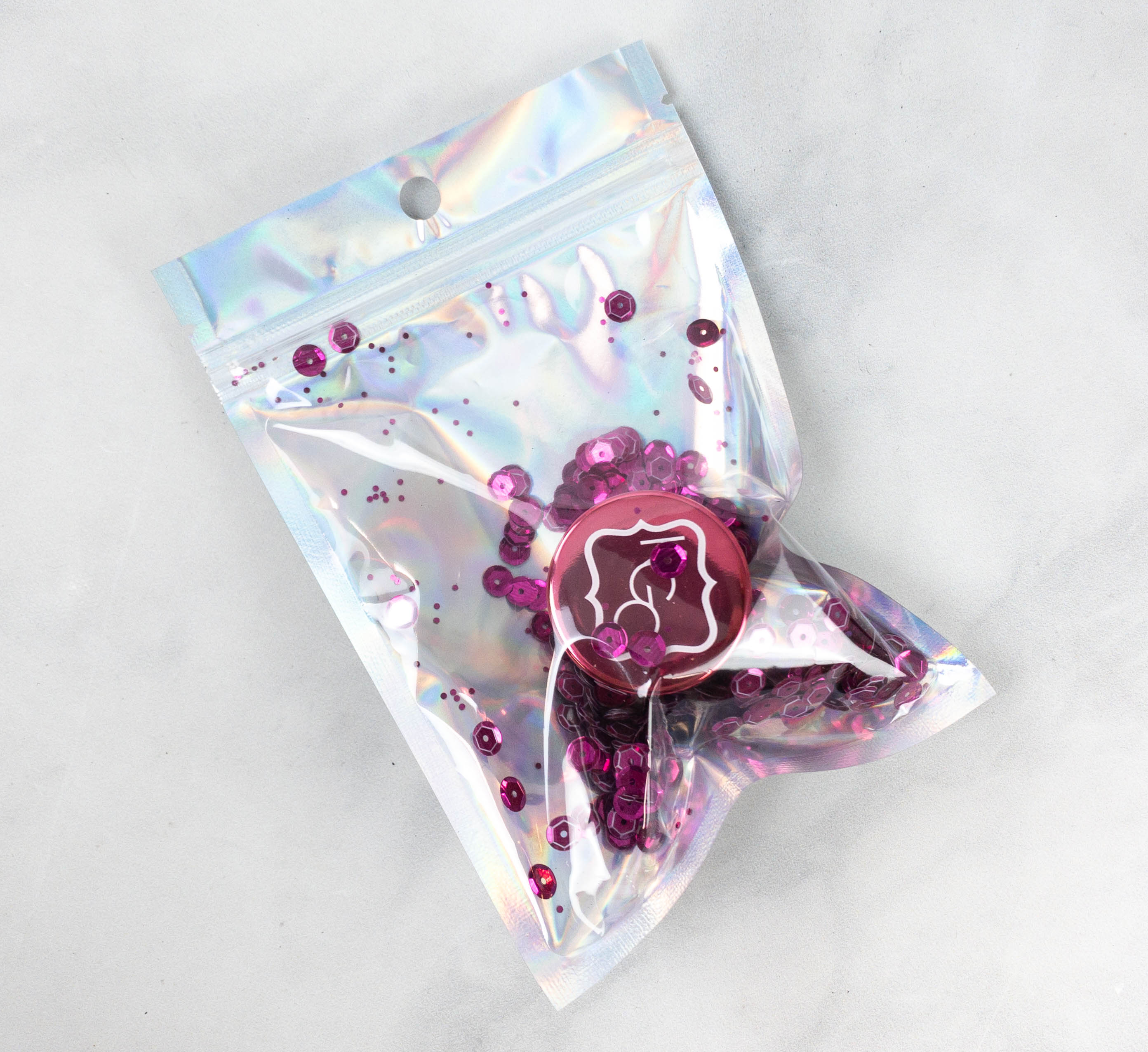 Kawaii Girl Cosmetics Loose Shimmer Powder in Murray Hill ($15) It's a shimmer powder, packed in a cute holographic pouch with sequins inside! All new subscribers will receive this item.
The back of the packaging lists the ingredients used in this loose powder. It includes kaolin clay which helps control oiliness and allantoin with moisturizing benefits.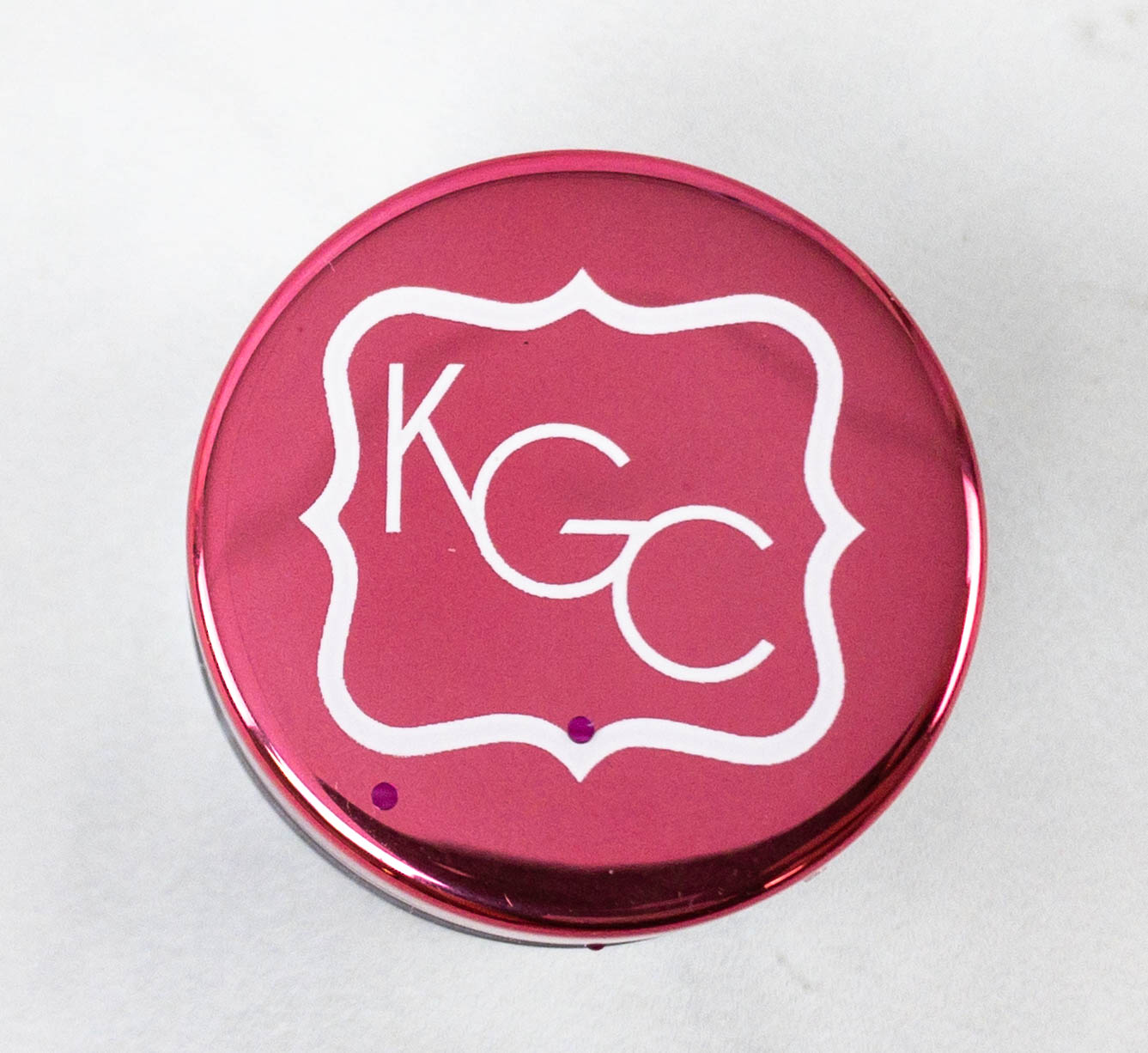 Here's what the main packaging looks like. It's really cute!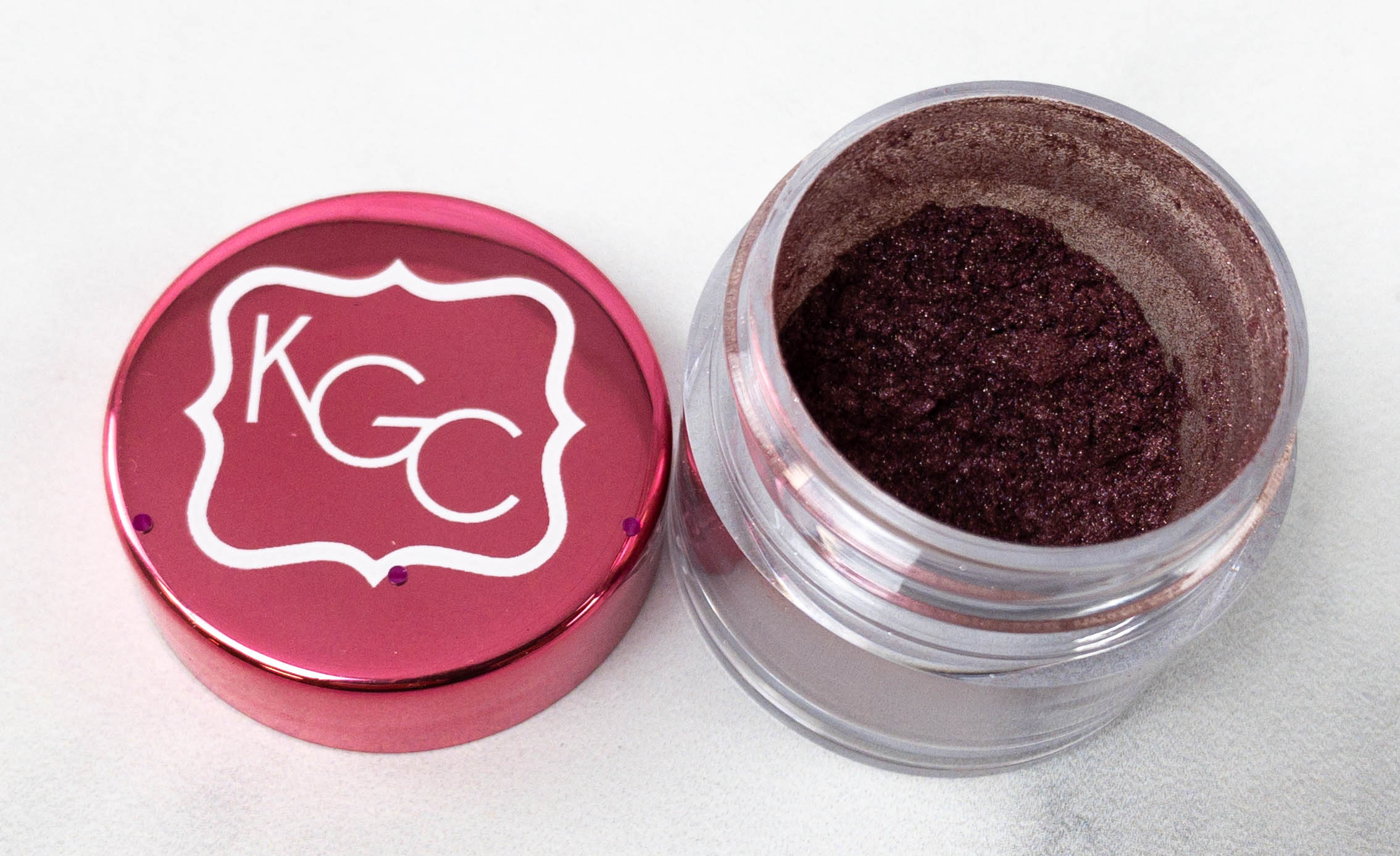 This shimmer powder can be used as an eyeshadow or even as an illuminating blush. The formula is buttery and it blends really well. It's also pigmented so a little goes a long way! The only thing I don't like is how the tub didn't have some sort of stopper on it because having it this way makes it more prone to getting dust in or even accidentally spilling out.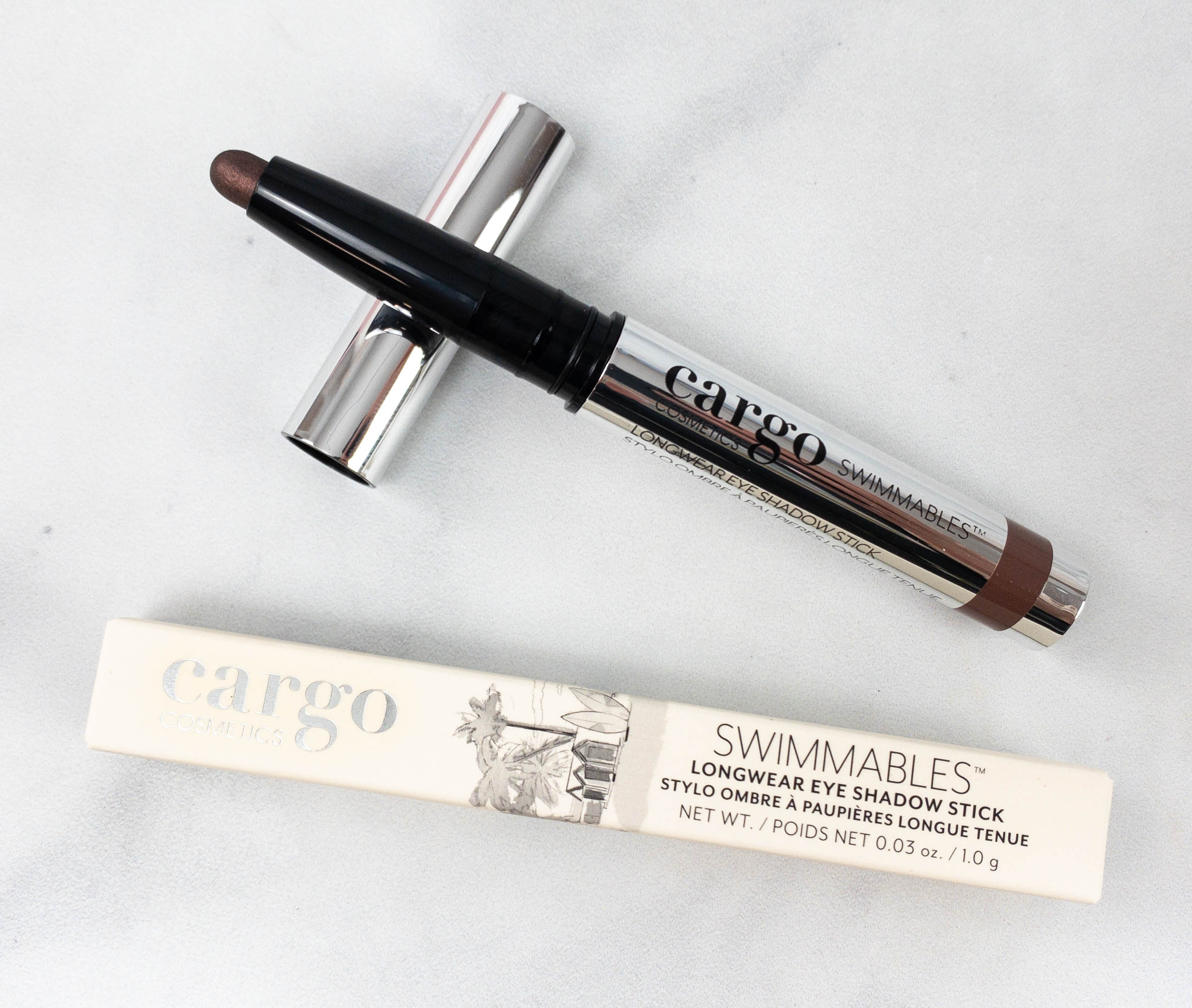 Cargo Cosmetics Swimmables Eye Shadow Stick in Morro Bay ($20) They also sent an eyeshadow stick! I like products like these because they're very convenient to use and handy to bring around in my bag. Subscribers will receive 1 out of 3 shades: Botany Bay, Morro Bay, or Sandy Bay.
I received it in Morro Bay, a brown shade ideal for daily use. This eyeshadow is lightweight, long-wearing, and water-resistant. I also noticed that it's crease-proof so it doesn't clump and gather on my lids even through a long, hot day.
Beautaniq Beauty Nourishing Mascara ($19.90) Here's another eye makeup item, a mascara! A few swipes of this mascara adds length and volume to the lashes. It's easy to apply and it stays on all day long. Another thing to love about this formula is that it contains almond oil and camellia oil that helps strengthen and nourish those lashes to keep them healthy!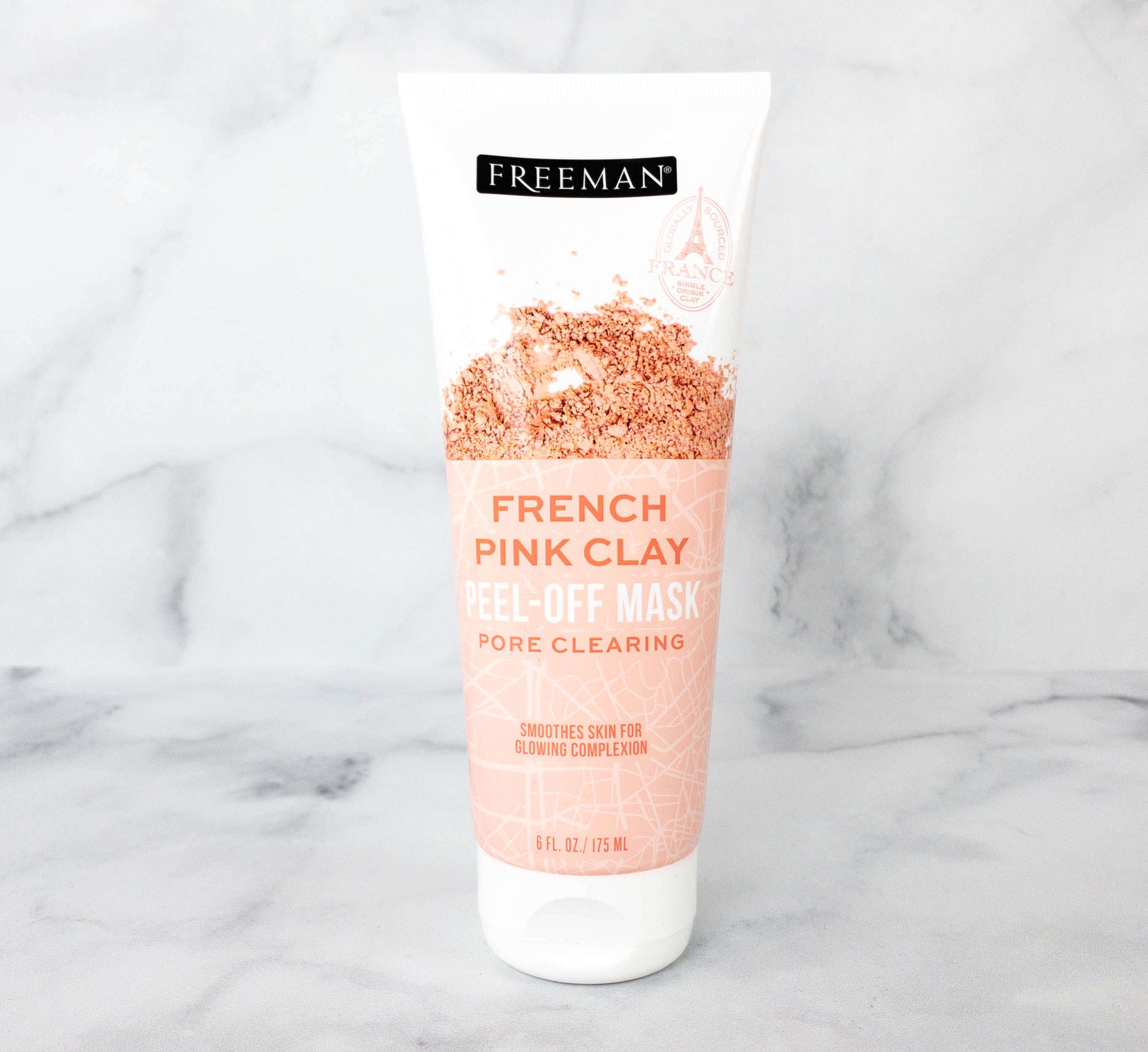 Freeman Beauty French Pink Clay Peel-Off Mask ($15.20) This mask is formulated with French pink clay to help improve skin texture and also to remove impurities. It's great for normal to combination skin, and it's also unscented. To use, just apply an even layer on your face, leave for 10-15 minutes, peel it off, and rinse your face with warm water. It's recommended to be used twice a week for best results.
NCLA Beauty We're Off to Never Never Land ($16) I LOVE the shade of this nail polish! It's a nice muted purple that looks great on just about any skin tone. The formula is really creamy and it applies nicely. It's also vegan and cruelty-free to boot!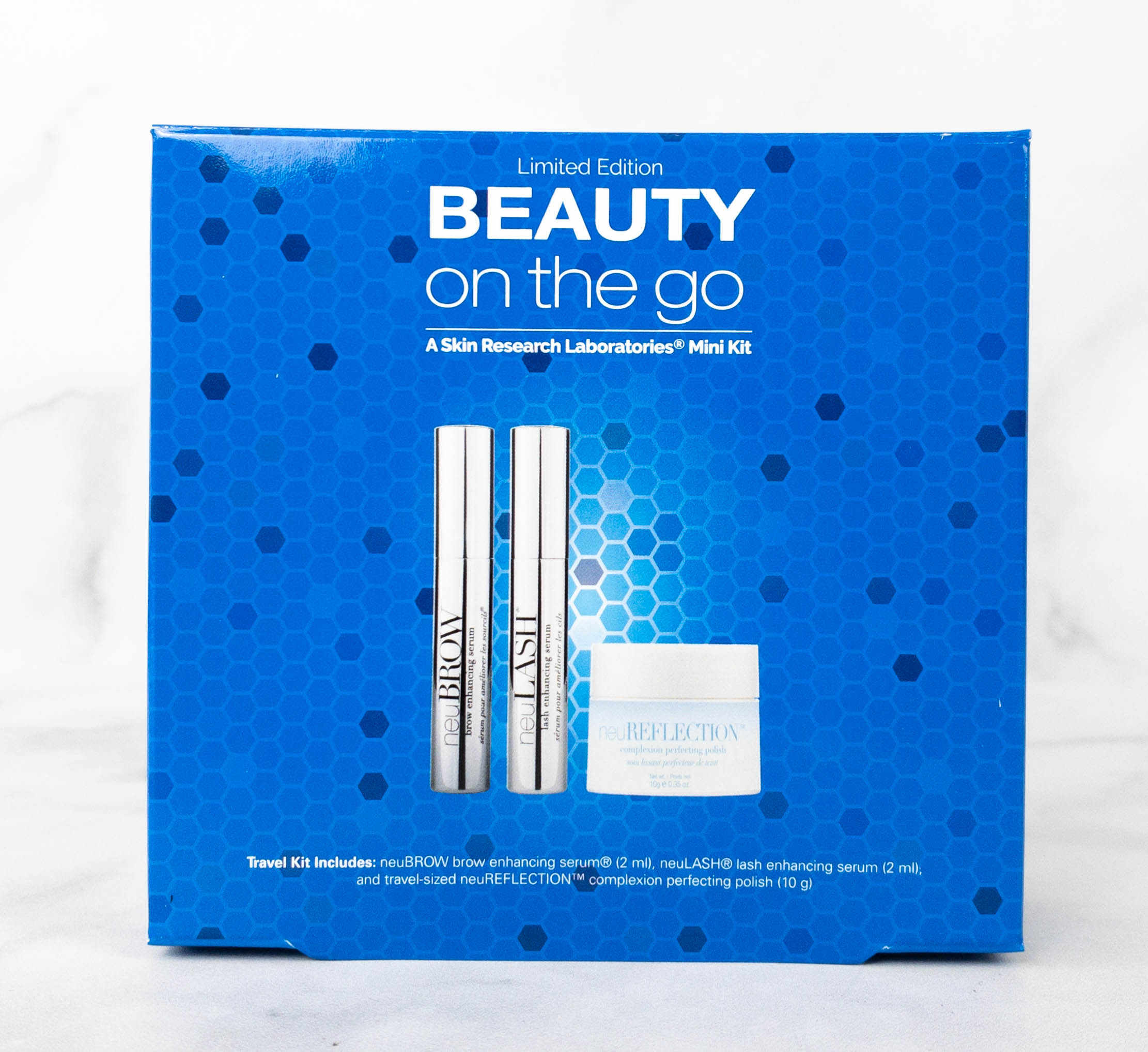 Skin Research Laboratories Beauty on the Go Mini Kit ($74) This mini kit contains a brow enhancing serum, a lash enhancing serum, and a complexion perfecting polish. They all come in travel-friendly sizes! According to GLOSSYBOX, only continuing subscribers will receive this item.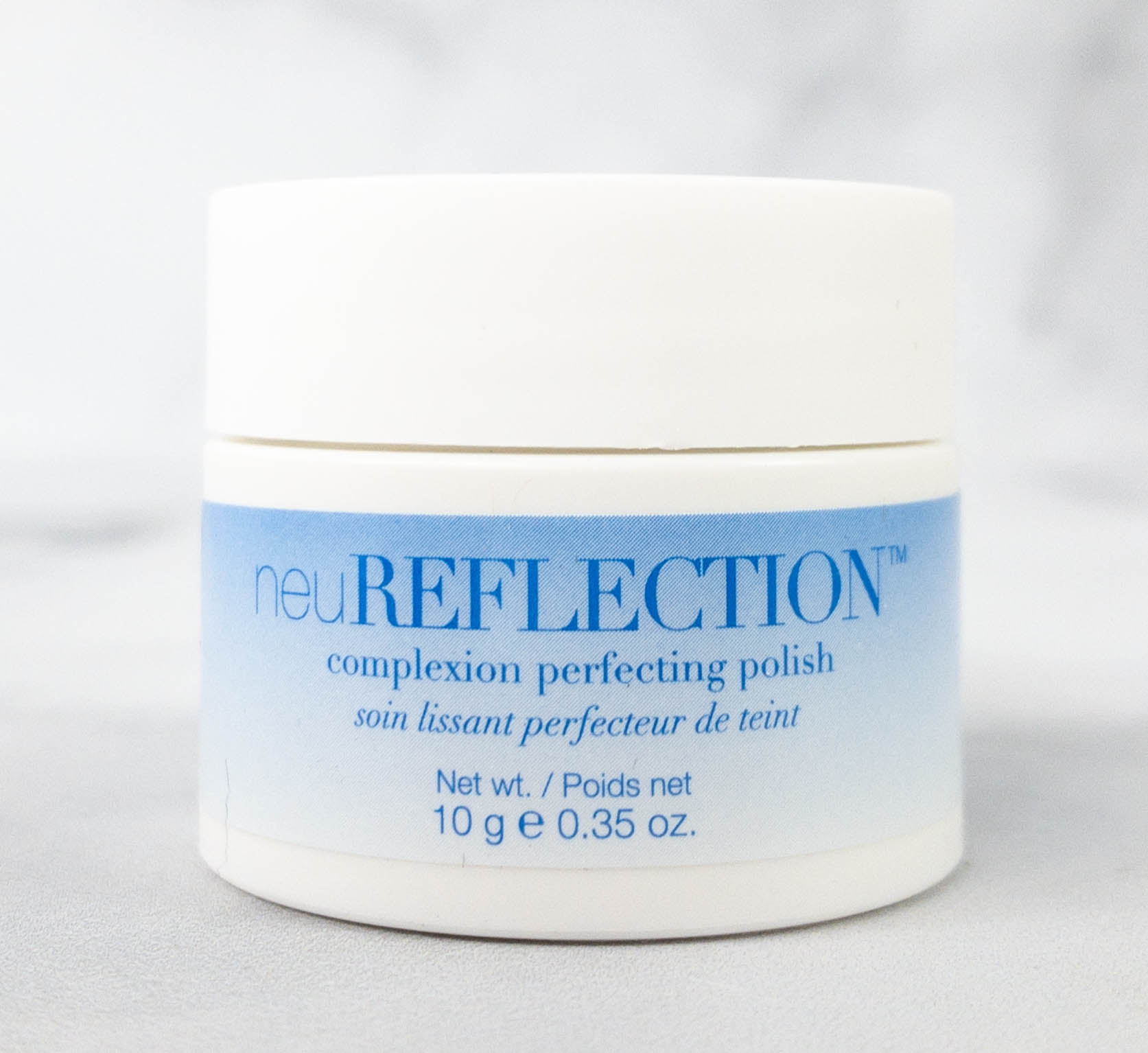 The neuReflexion complexion perfecting polish keeps the skin healthy with its exfoliating, nourishing, and hydrating benefits. Key ingredients are shea butter, magnesium oxide, and sugar.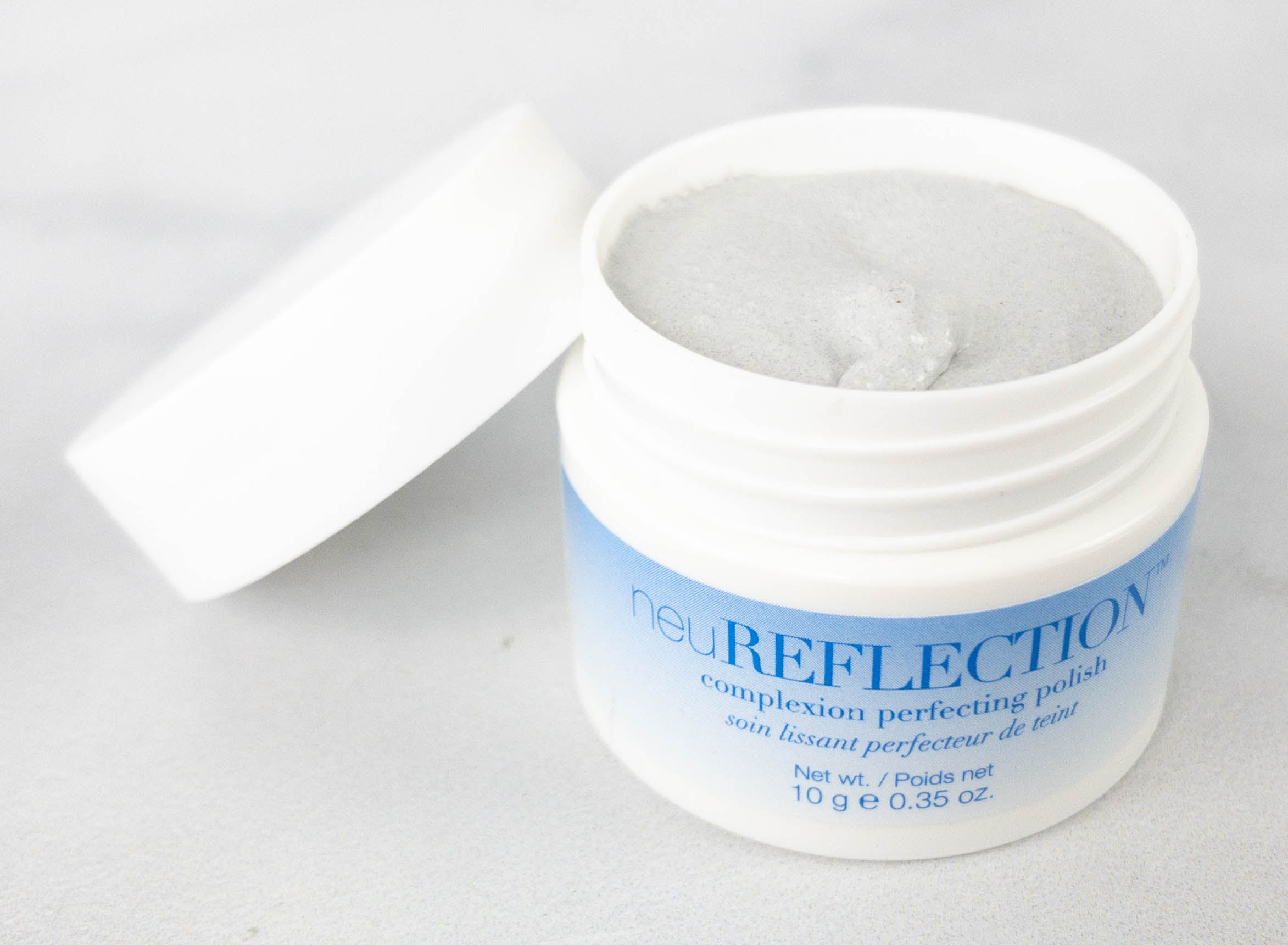 A little of this product goes a long way. You only need to apply a thin layer and then gently massage before leaving on for 5 minutes. Afterward, rinse with warm water.
Next is neuBROW, a serum that delivers essential nutrients and vitamins to help boost the growth of the brows and to help make them look healthier and fuller. It comes with its own applicator, so it's pretty easy to apply.
Lastly, here's neuLASH, which helps enhance the appearance of lashes using biotin. It's highly moisturizing and it boosts the lash growth as well.
I received a total of $172.10 worth of items in this box, which is way higher than previous boxes because of the bonus items, but again, we don't think it's a subscriber box. It includes lots of eye makeup plus other beauty items I can incorporate in my regular routine. My favorite is the eyeshadow pen, as it's ideal for creating a quick but flawless eye makeup look. It also goes well with the mascara and the shimmer powder from this box! Another item I like is the travel kit which includes a perfecting polish, a lash serum, and a brow serum. It'll take a while to see results, but so far I like their formula because it's not too heavy or sticky. GLOSSYBOX always sends great beauty products from popular brands, making it a nice subscription for beauty box newbies and those who want to try new products without breaking the bank!
What did you think of this month's GLOSSYBOX?