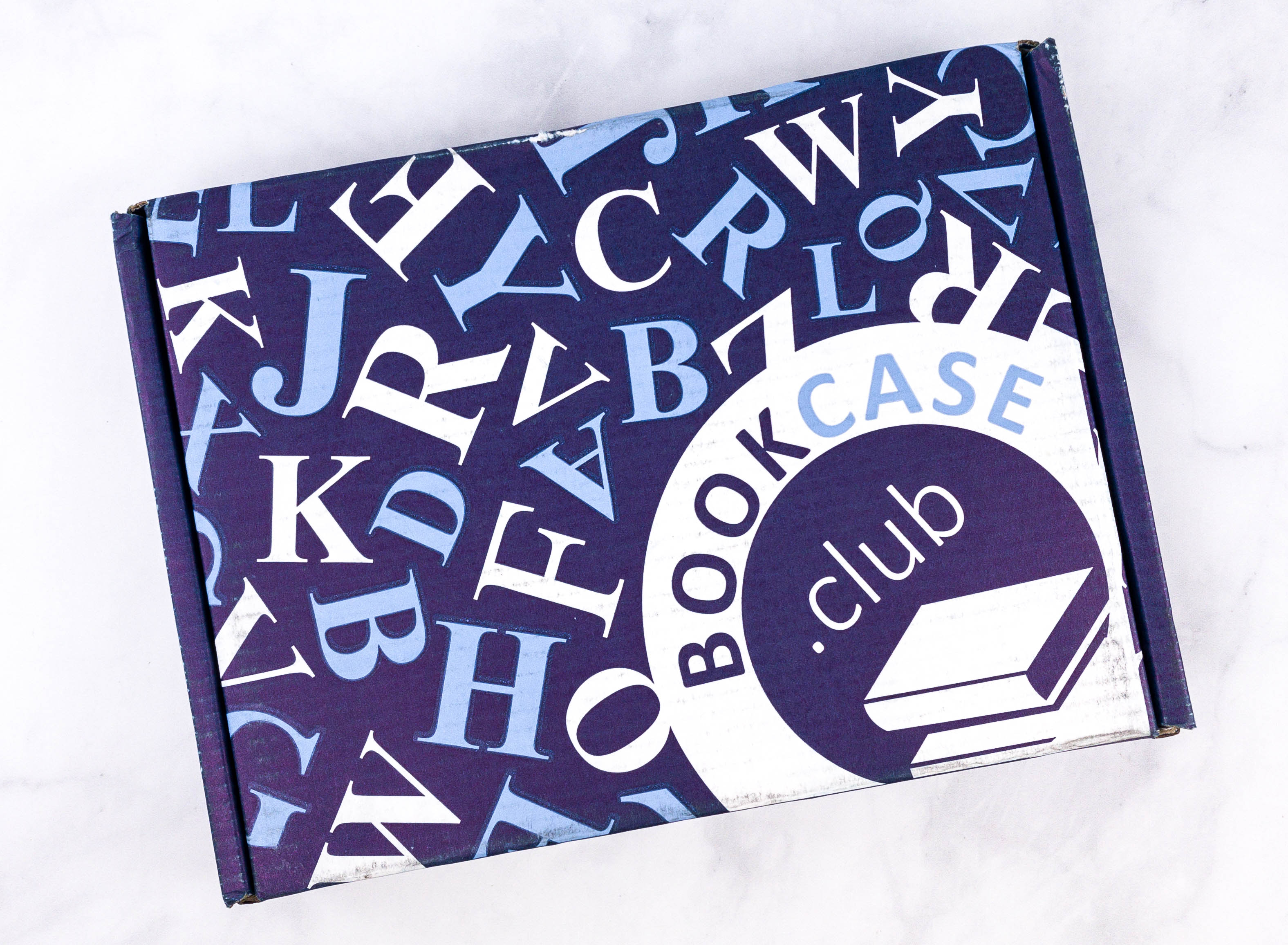 BookCase.Club is a monthly book subscription box offering different genres: Children's, Young Adult, Mystery/Thriller, Sci-Fi/Fantasy, Paranormal Romance, and Romance. Each box contains 2 hand-picked books, except for the Children's box which includes 3 books. It costs $9.99 per month, making it one of the most inexpensive book subscriptions out there.
This is the Thrill Seeker Case, which includes Mystery/Thriller books.
DEAL: Save 50% on your first month! Use coupon code HELLOSUB501M. OR Get 10% off your entire order! Use coupon code HELLOSUB10.
When you sign up, you'll pick the genre. This month's Mystery/Thriller picks are Here and Gone by Haylen Beck and Someone Knows by Lisa Scottoline.
Everything in my box!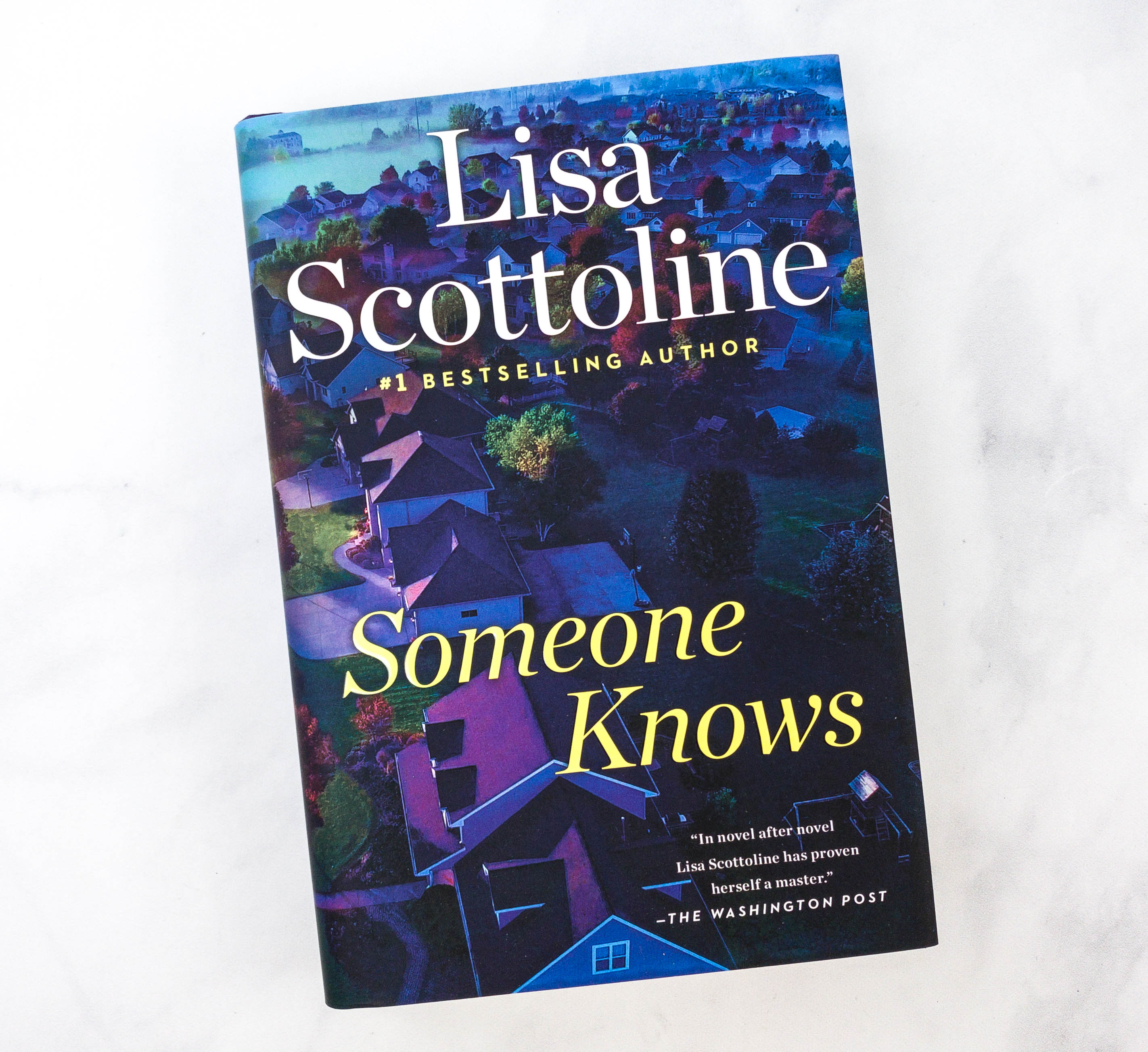 Someone Knows by Lisa Scottoline ($16)
Bestselling and award-winning author Lisa Scottoline reaches new heights with this riveting novel about how a single decision can undo a family, how our past can derail our present, and how not guilty doesn't always mean innocent.

Allie Garvey is heading home to the funeral of a childhood friend. Allie is not only grief-stricken, she's full of dread. Because going home means seeing the other two people with whom she shares an unbearable secret.

Twenty years earlier, a horrific incident shattered the lives of five teenagers, including Allie. Drinking and partying in the woods, they played a dangerous prank that went tragically wrong, turning deadly. The teenagers kept what happened a secret, believing that getting caught would be the worst thing that could happen. But time has taught Allie otherwise. Not getting caught was far worse.

Allie has been haunted for two decades by what she and the others did, and by the fact that she never told a soul. The dark secret has eaten away at her, distancing her from everyone she loves, including her husband. Because she wasn't punished by the law, Allie has punished herself, and it's a life sentence.

Now, Allie stands on the precipice of losing everything. She's ready for a reckoning, determined to learn how the prank went so horribly wrong. She digs to unearth the truth, but reaches a shocking conclusion that she never saw coming–and neither will the reader.

A deeply emotional examination of family, marriage, and the true nature of justice, Someone Knows is Lisa Scottoline's most powerful novel to date. Startling, page-turning, and with an ending that's impossible to forget, this is a tour de force by a beloved author at the top of her game.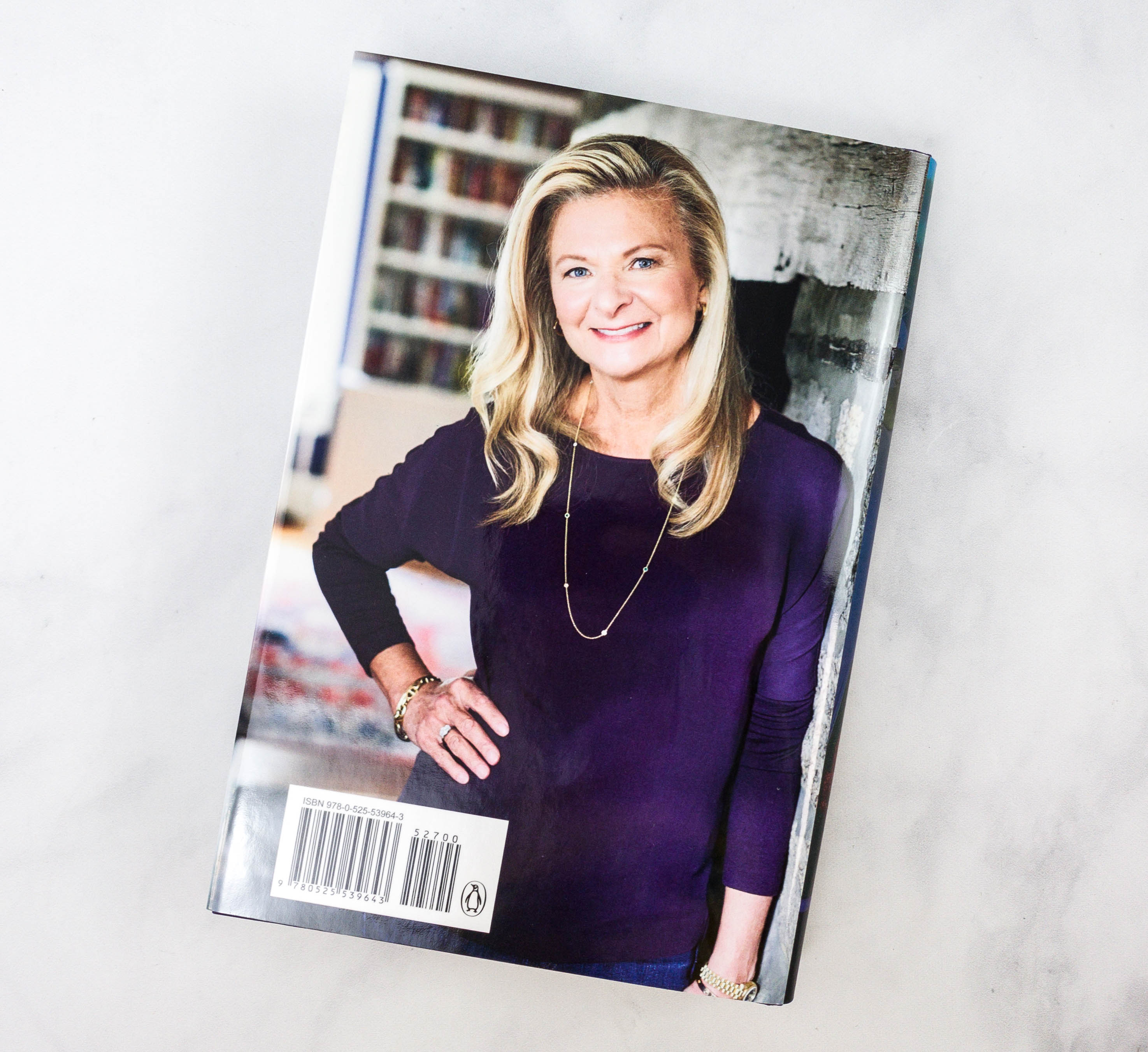 The front cover is an overview of a neighborhood, giving us an idea where the story is set, and the back cover features a photo of the author.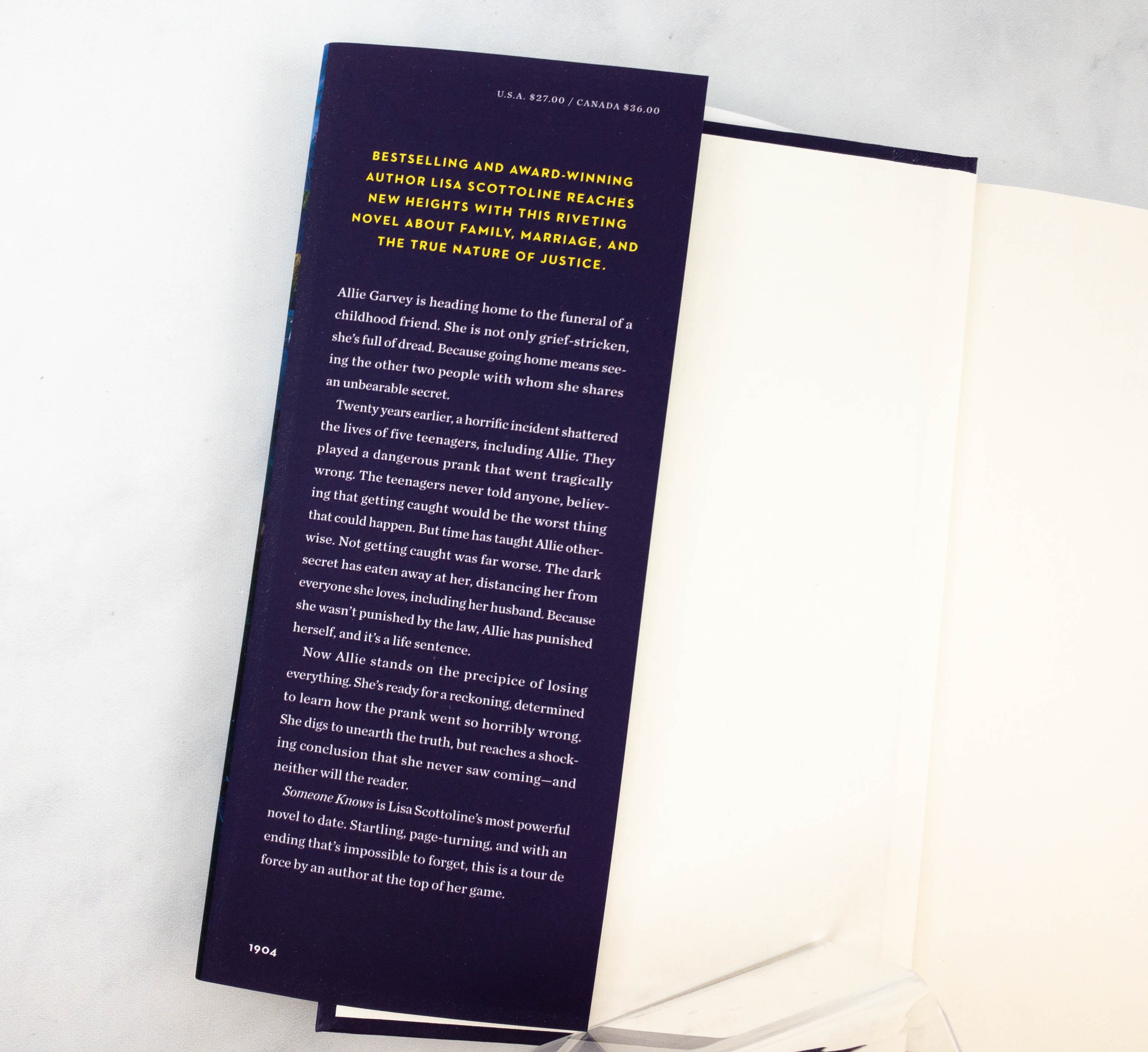 The inner flap of the dust jacket has the synopsis of the story.
This story has two timelines, the present and twenty years ago where Allie, the main protagonist, along with her friends has lived through a horrific event but they did not tell anyone.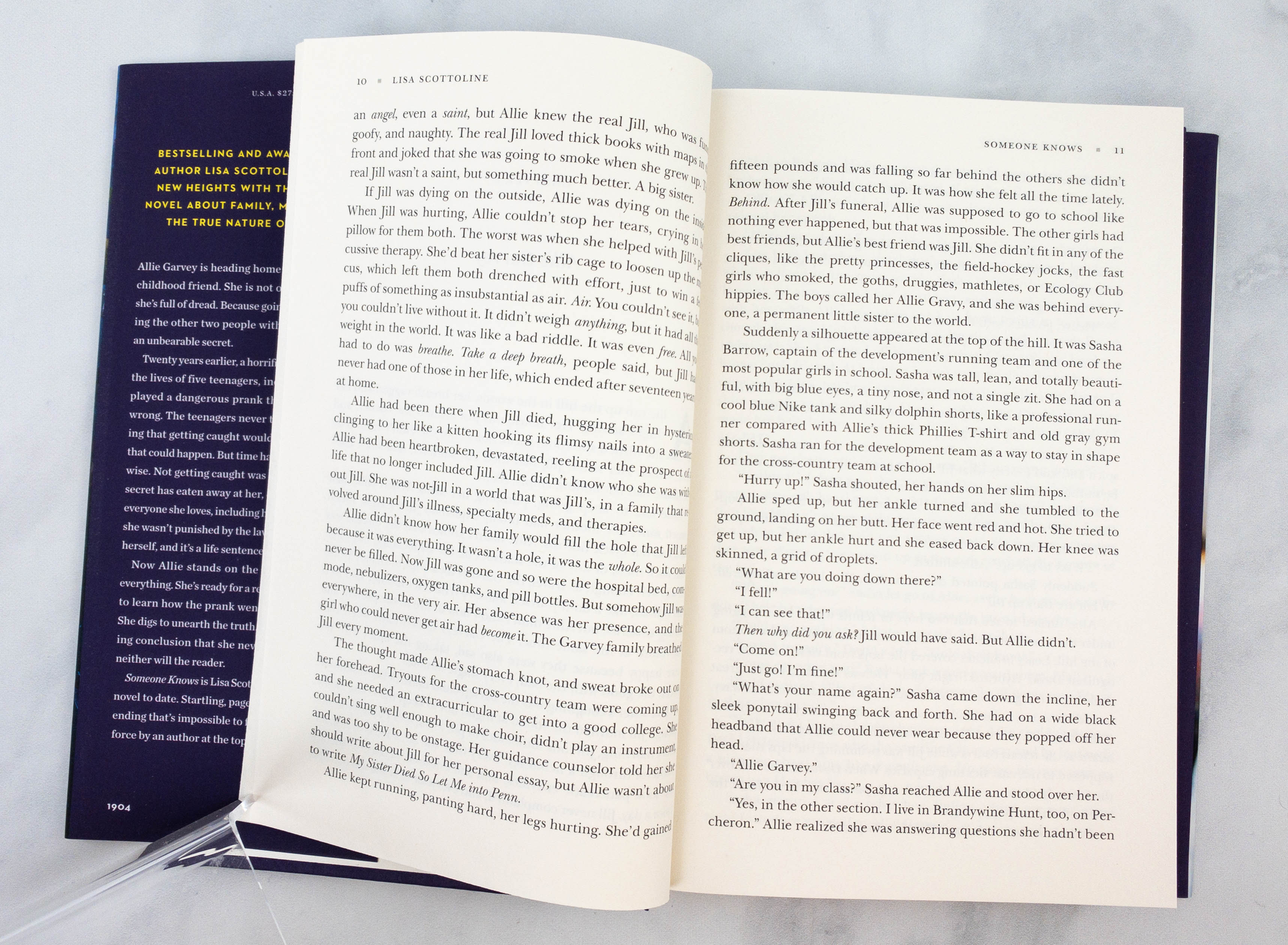 They thought they could get away with it but with things that are currently happening, the past has started to catch up to them. The ending could've been better but this is a great book that teaches a lot of life lessons about family, grief, death, and guilt.
Here and Gone by Haylen Beck ($15.99)
Here and Gone is a gripping, wonderfully tense suspense thriller about a mother's desperate fight to recover her stolen children from corrupt authorities.

It begins with a woman fleeing through Arizona with her kids in tow, trying to escape an abusive marriage. When she's pulled over by an unsettling local sheriff, things soon go awry and she is taken into custody. Only when she gets to the station, her kids are gone. And then the cops start saying they never saw any kids with her, that if they're gone than she must have done something with them…

Meanwhile, halfway across the country a man hears the frenzied news reports about the missing kids, which are eerily similar to events in his own past. As the clock ticks down on the search for the lost children, he too is drawn into the desperate fight for their return.
The back cover features praises for the book from various best-selling authors!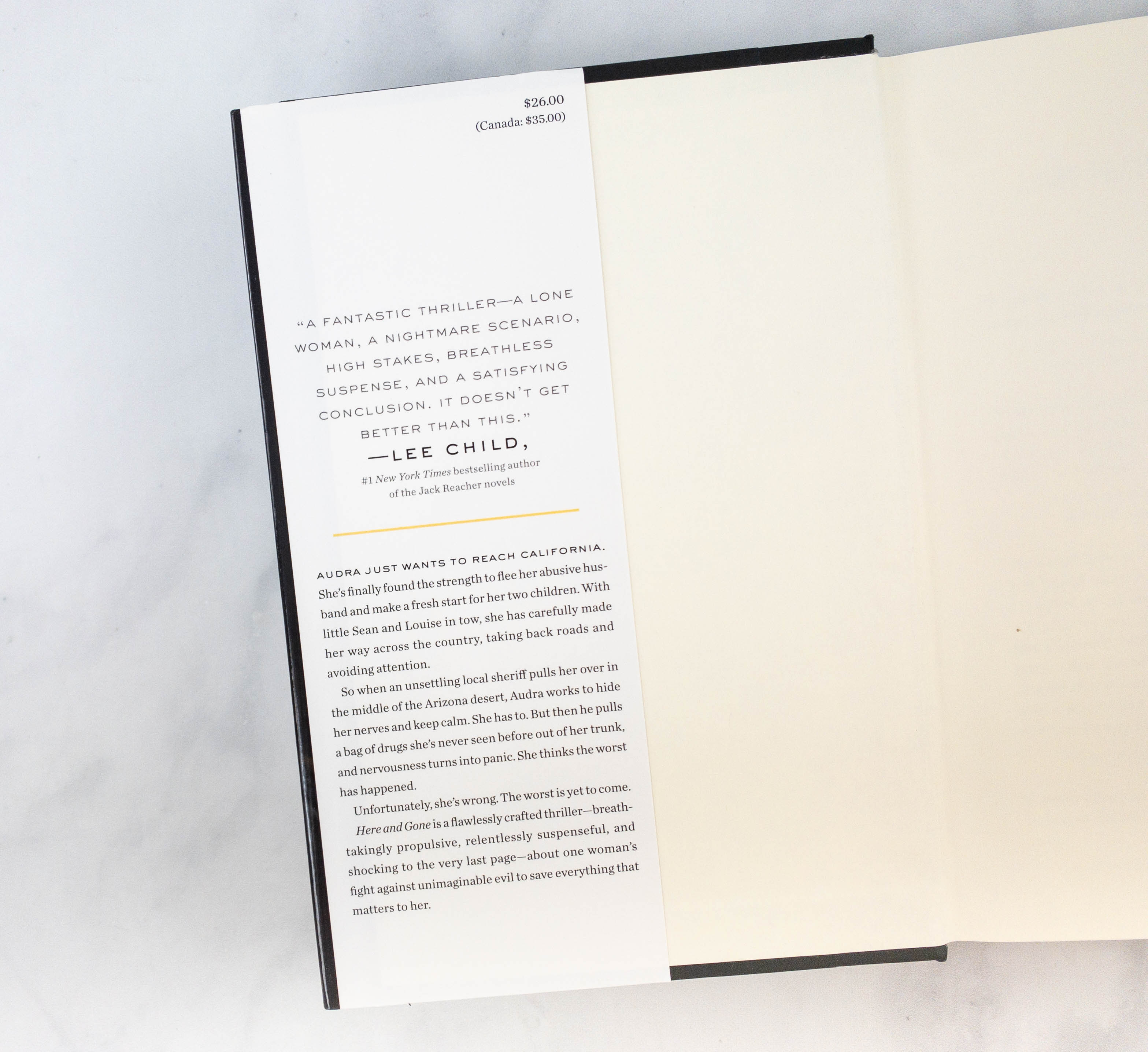 The synopsis is printed on the inside flap of the dust jacket.
This fast-paced thriller is the type of story that usually makes it to the big screen. It really kept me on the edge of my seat!
The stakes are really high for Audra Kinney, now a single mother, as she travels along with her kids after leaving her abusive husband. There are a lot of twists and turn in this book and I didn't even notice I was turning the pages too fast. It's a really good read!
BookCase.Club has done it again! This month's thriller book picks really had me feeling like I need to gasp for more air just so I could finish the next chapter. Both books were well written, and their respective plots are definitely engaging. If you're someone who is always on the lookout for new reads, this subscription would be fun to try. They have different genres to choose from so if you ever get tired of one, you can switch between the available genres monthly and they will deliver the books right at your doorstep. The process is easy, flexible, and convenient, giving me more time and energy to read!
What did you think of this month's choices? Have you tried any of the BookCase.Club subscriptions?