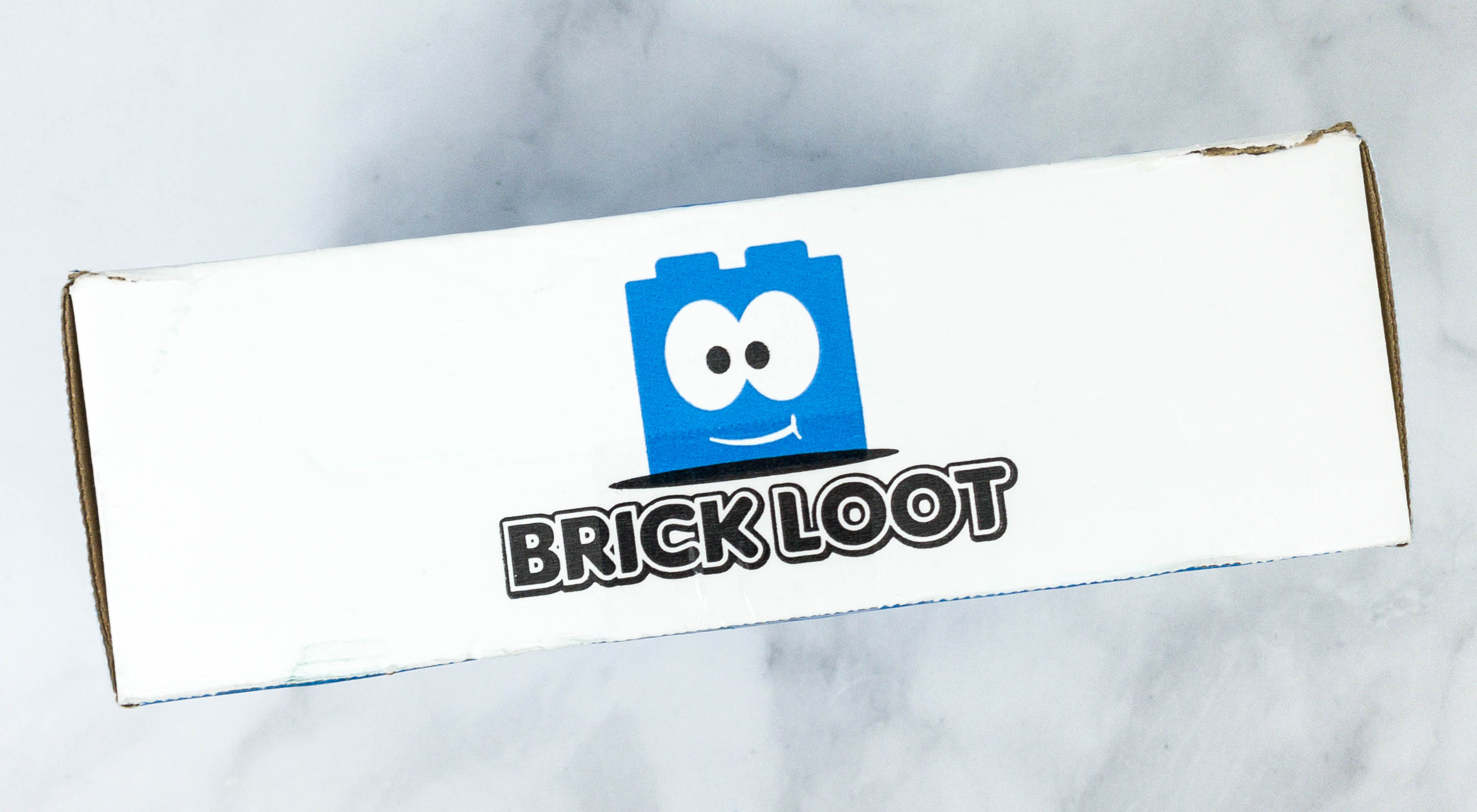 Brick Loot is a monthly subscription box filled with LEGO-compatible items, bricks, and brick building accessories for LEGO fans. Every themed Brick Loot box is filled with 4-8 items that were handpicked by Brick specialists who scour the world for the newest and coolest products for you to collect. Usually, you can expect a custom mini-fig, two or more custom builds, and lighting or other customization products. A monthly box is $27.28, with discounts for longer subscription plans.
DEAL: Use code HELLO15 to save 15% on your entire subscription! OR use code KIDCEO to save $5 on your first box!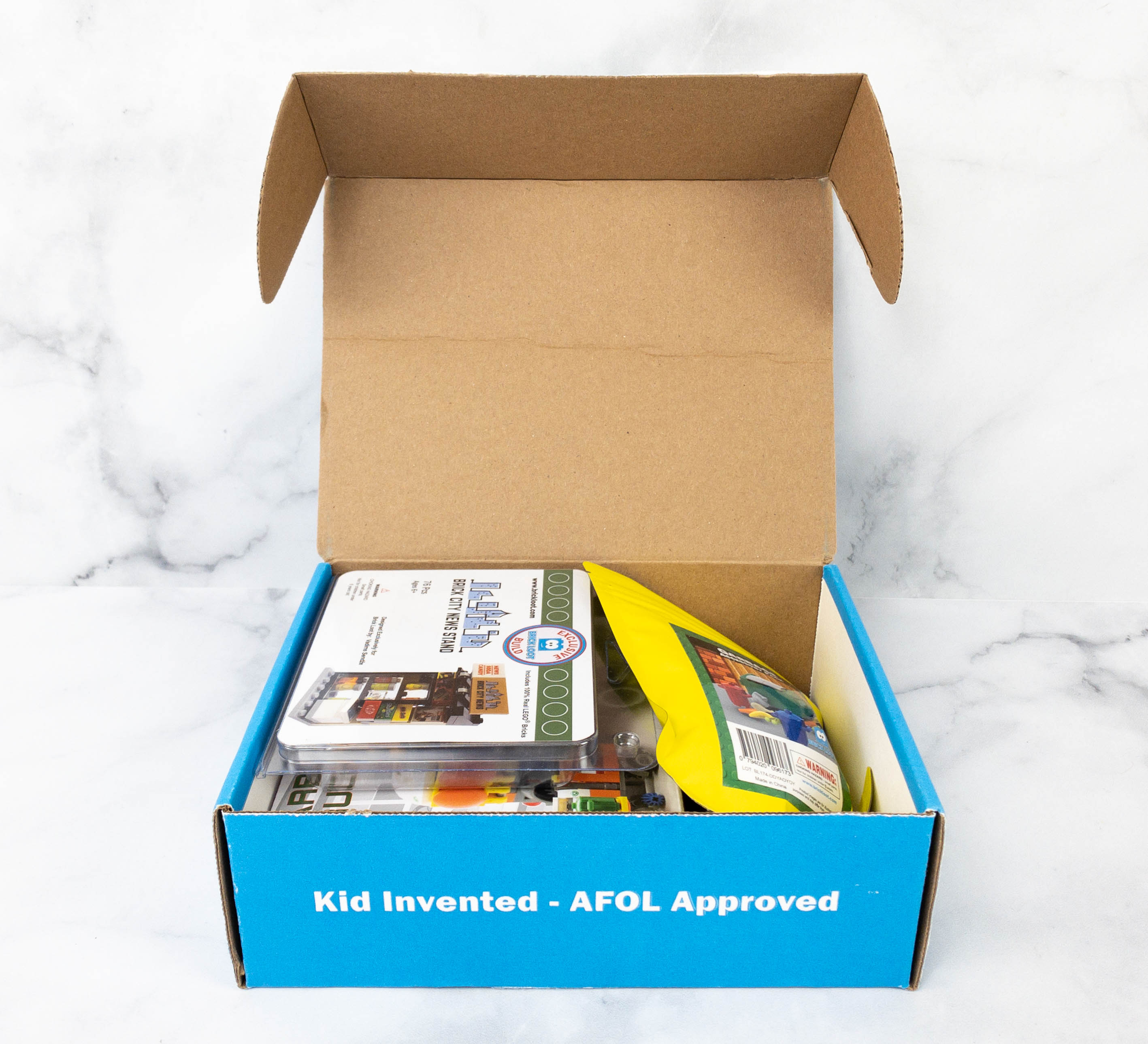 The box came in perfect condition.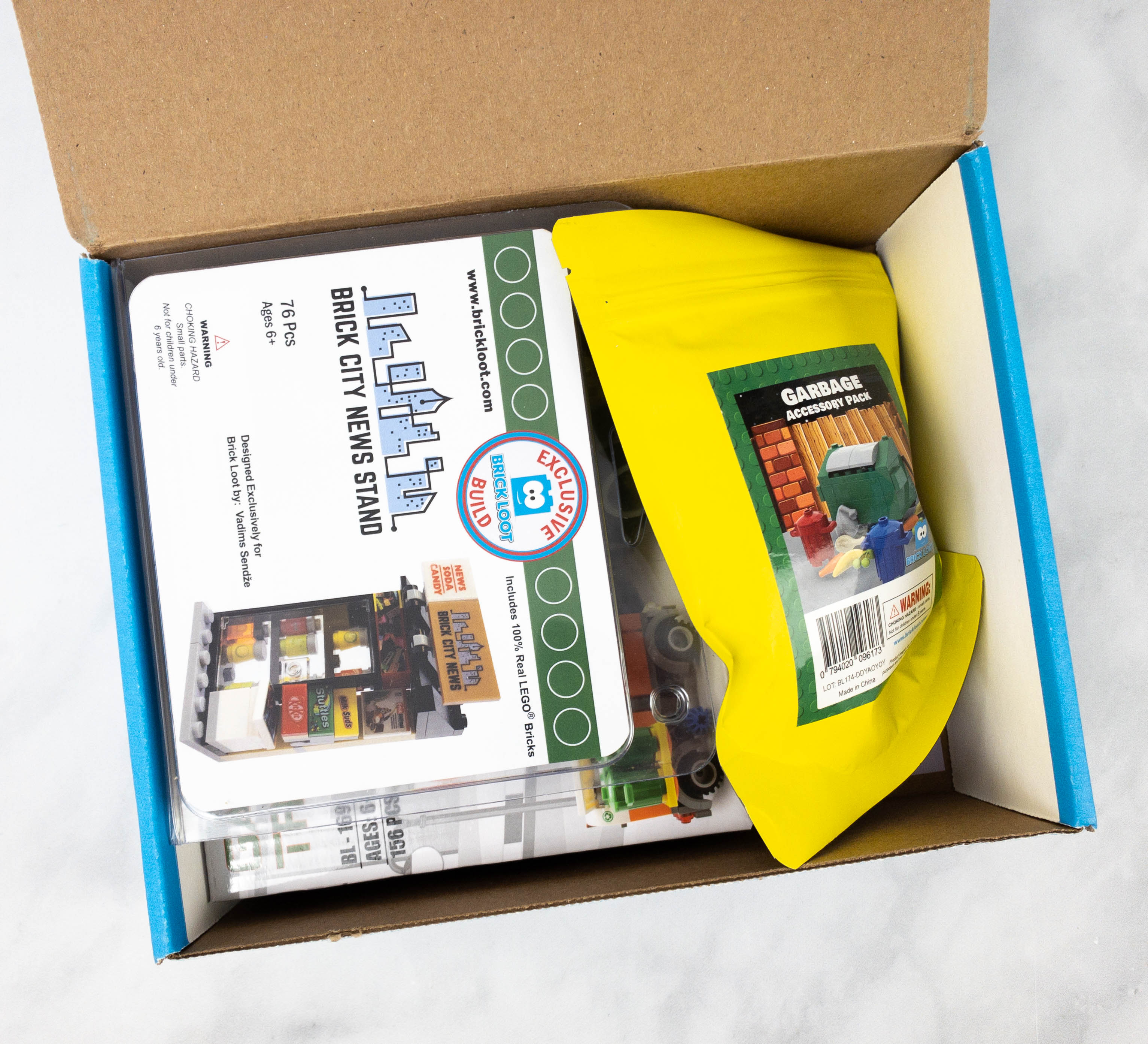 There were no fillers and extra packing materials but everything arrived in good condition.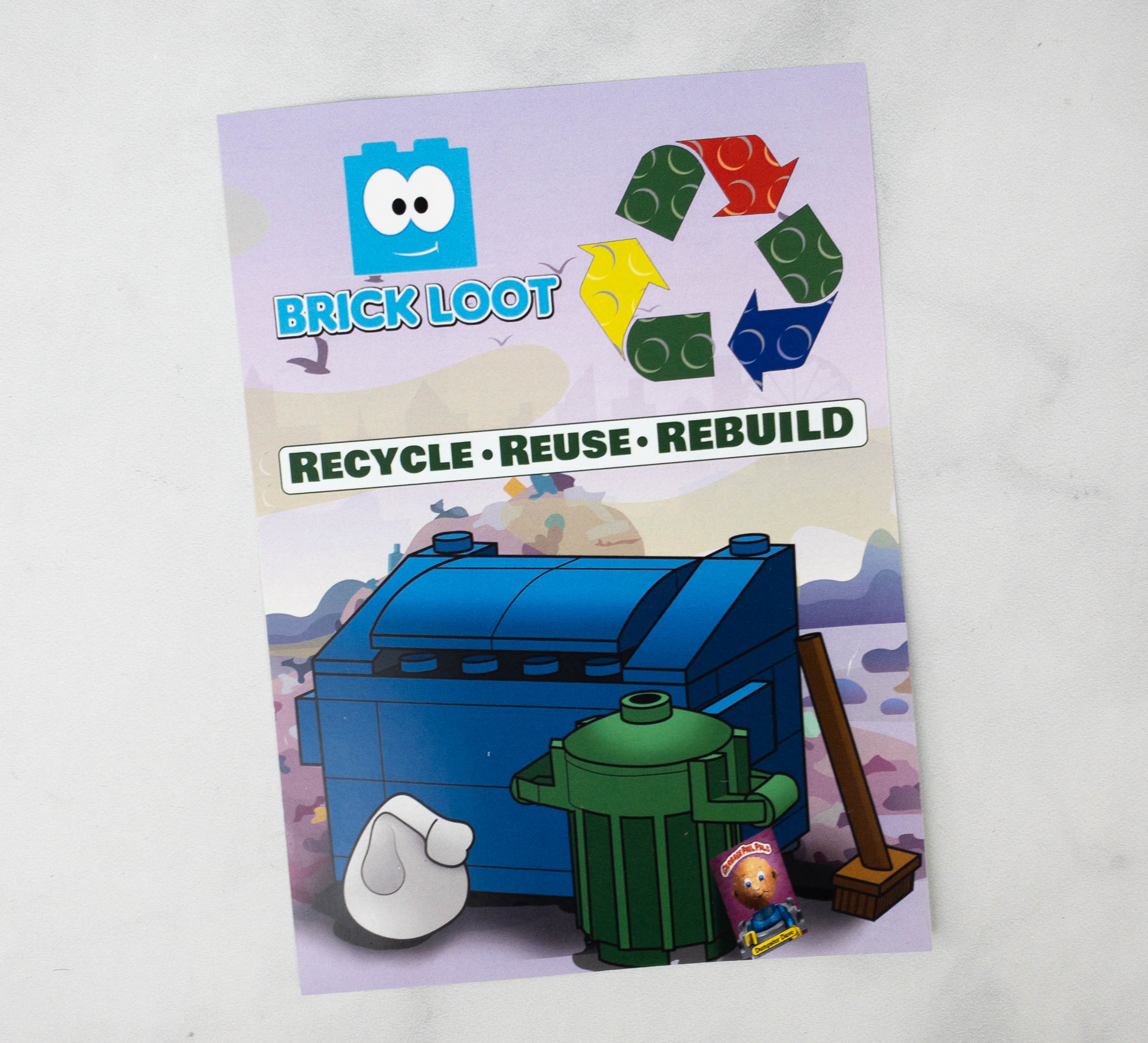 This month's theme is RECYCLE, REUSE, REBUILD!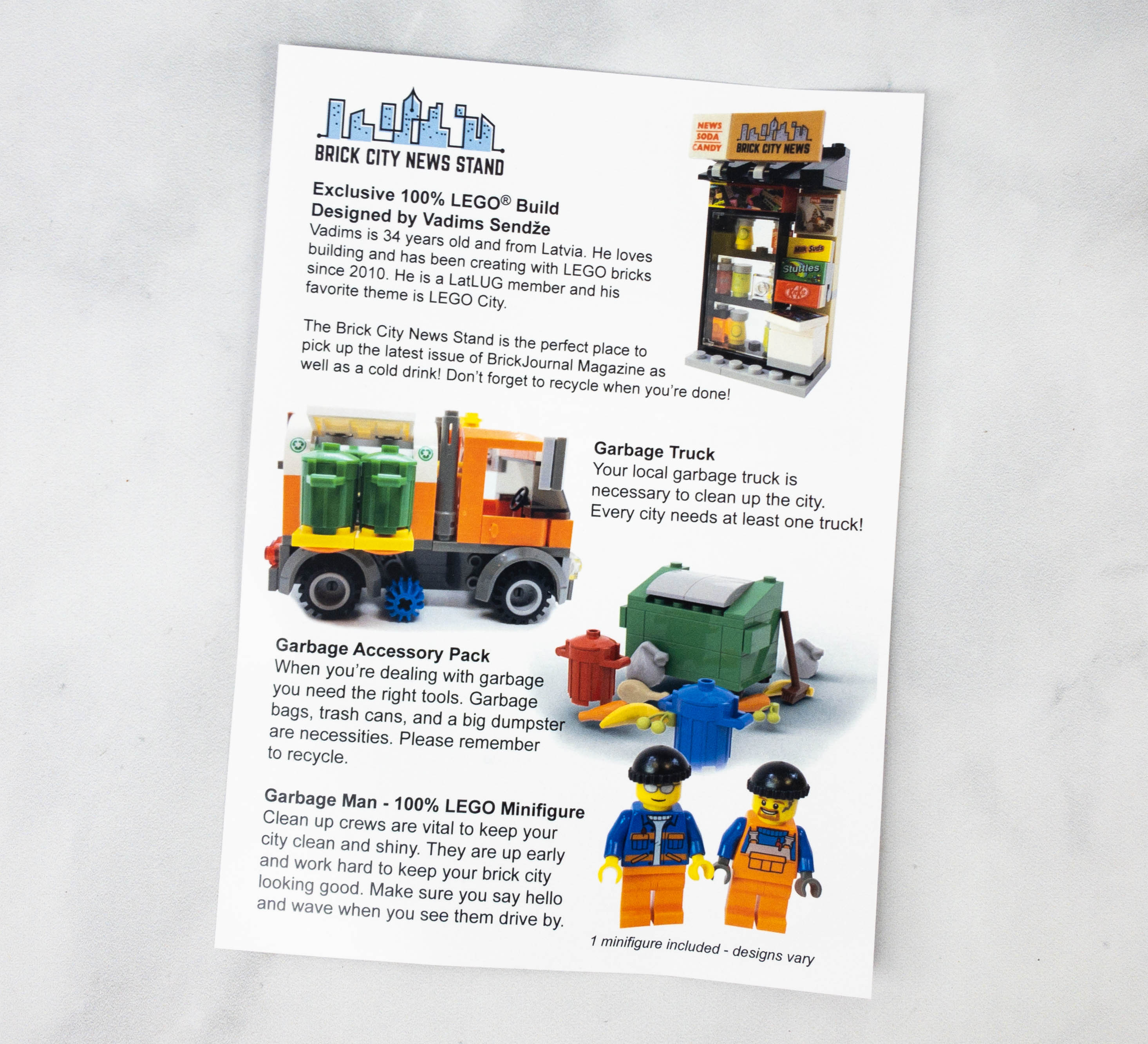 Every box comes with an information card that provides a short description of each item.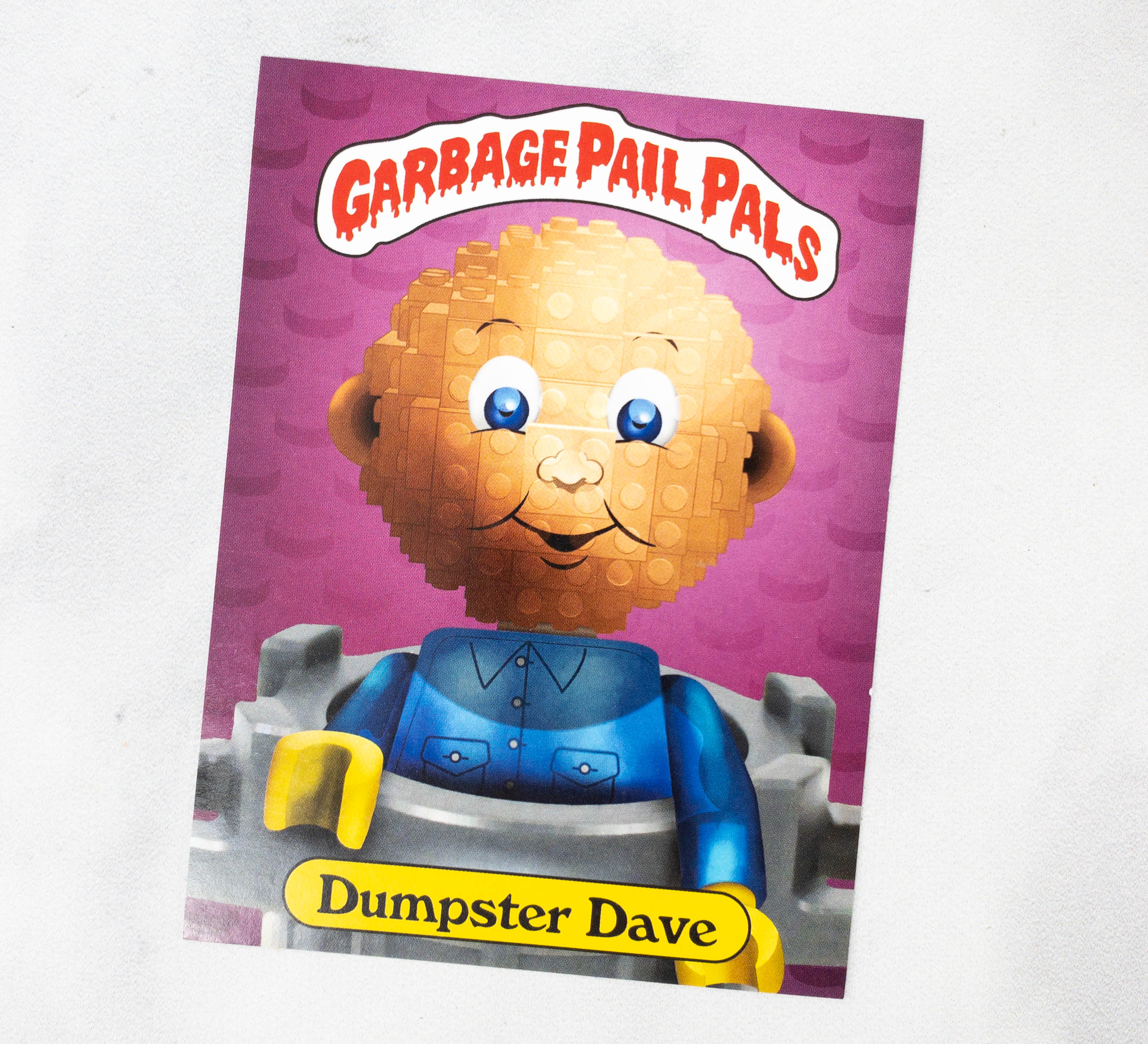 There's also a card that features Dumpster Dave.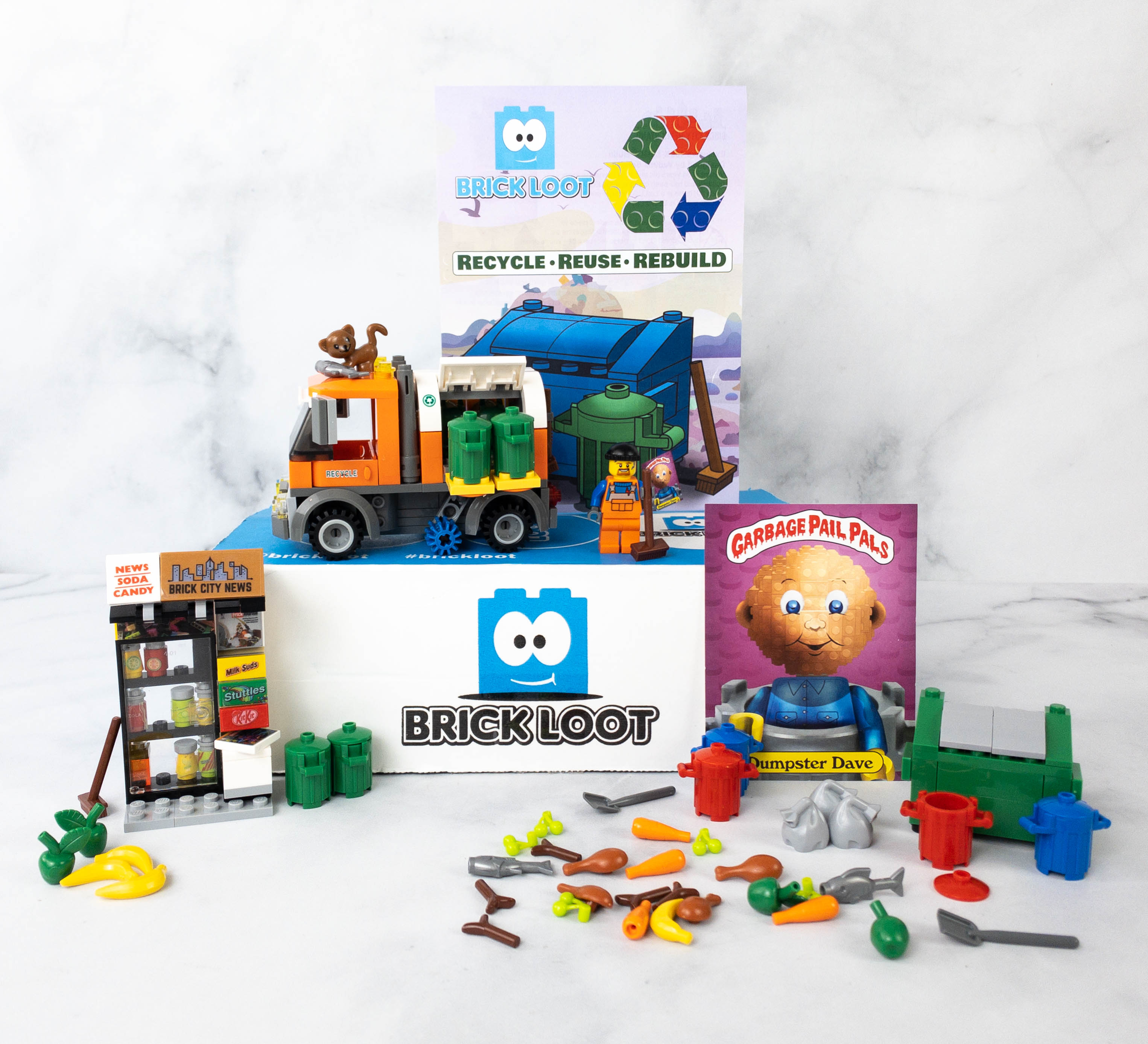 Everything in my box!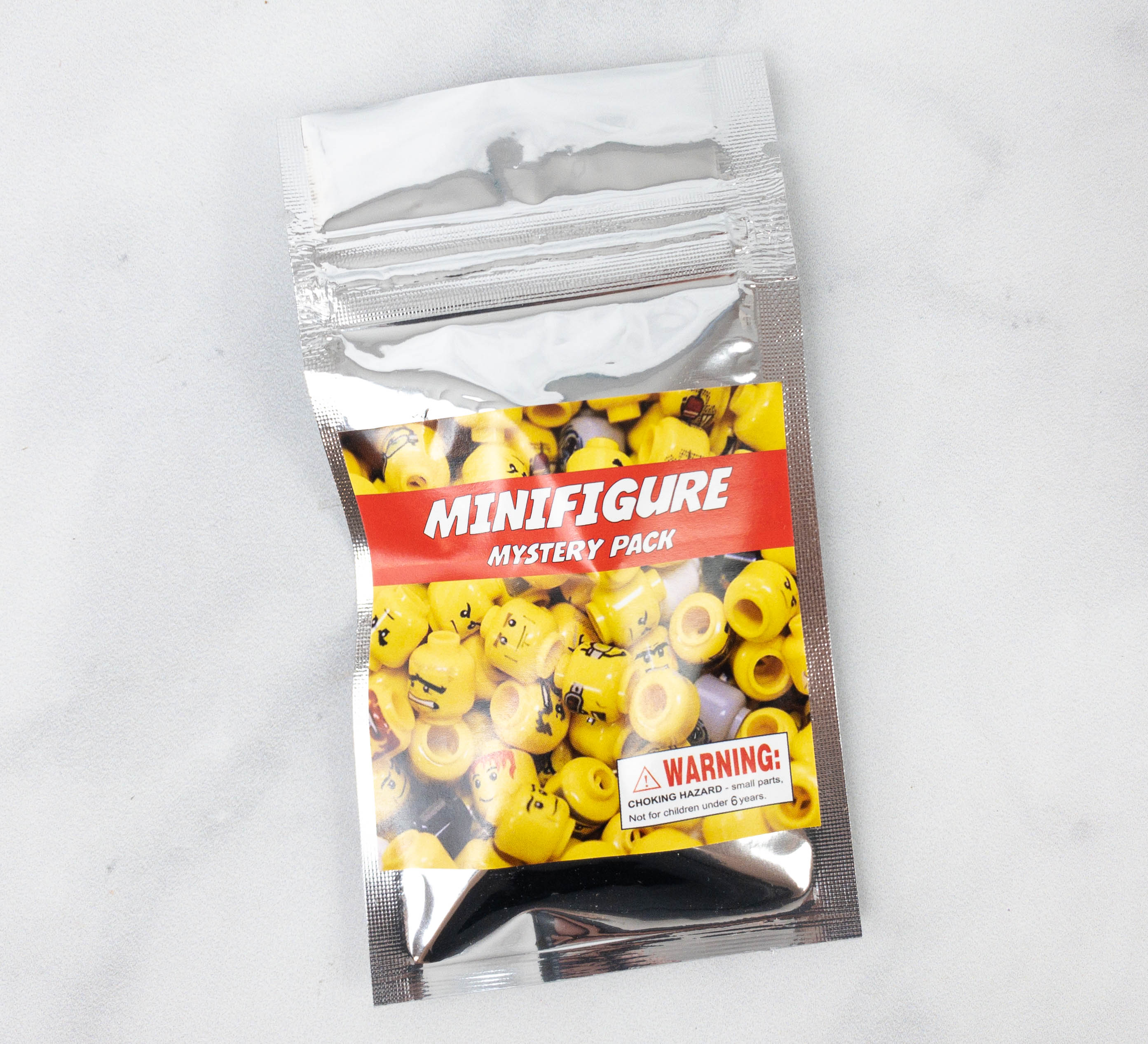 Garbage Man 100% LEGO Minifigure. This month's mini-figure is a garbage man, and it was packed in a blind bag.
The attire looks just like our ever reliable garbage man and he also has a beanie to complete the get up!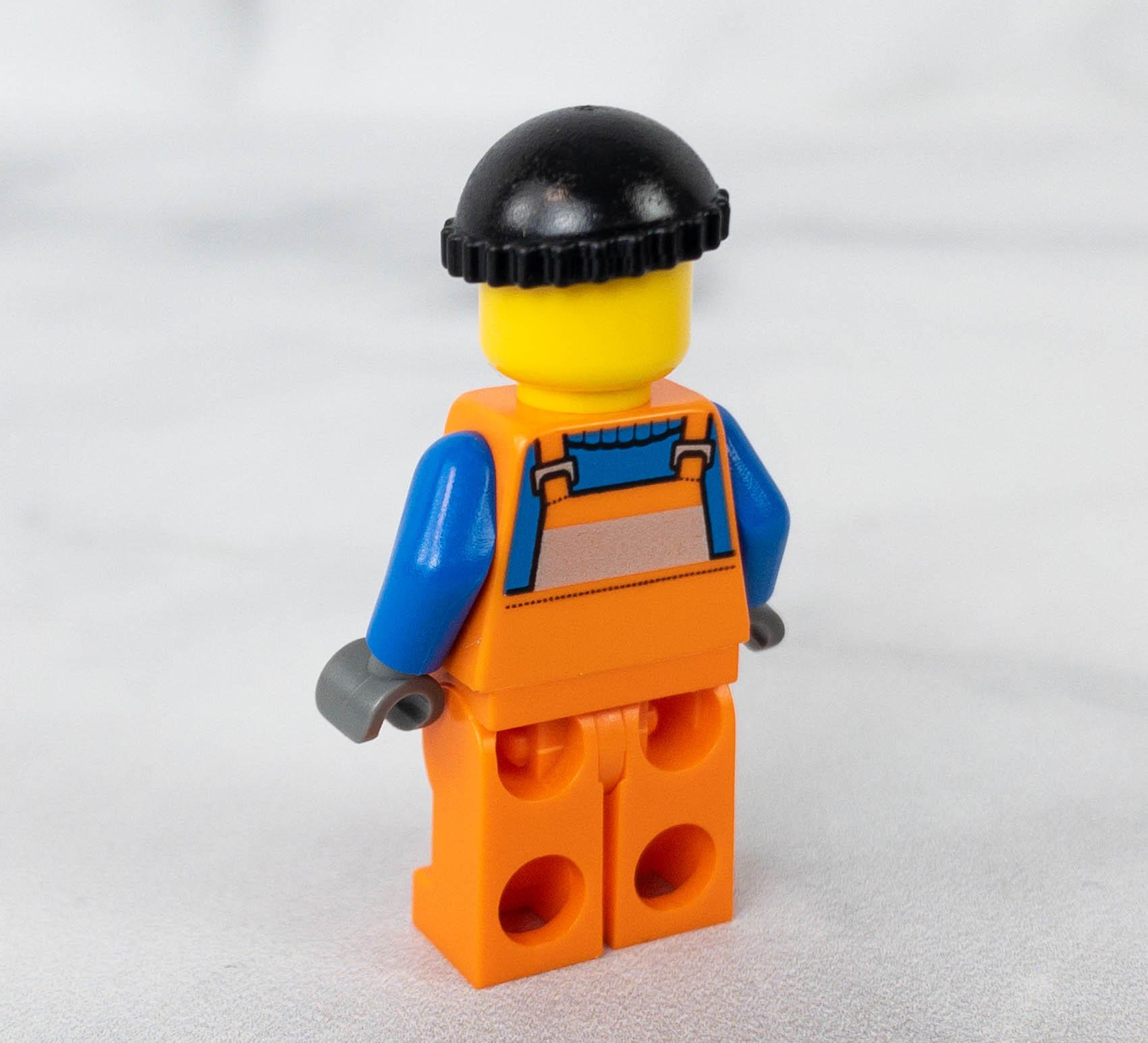 Here's a look at the back of the figure. The details are nice!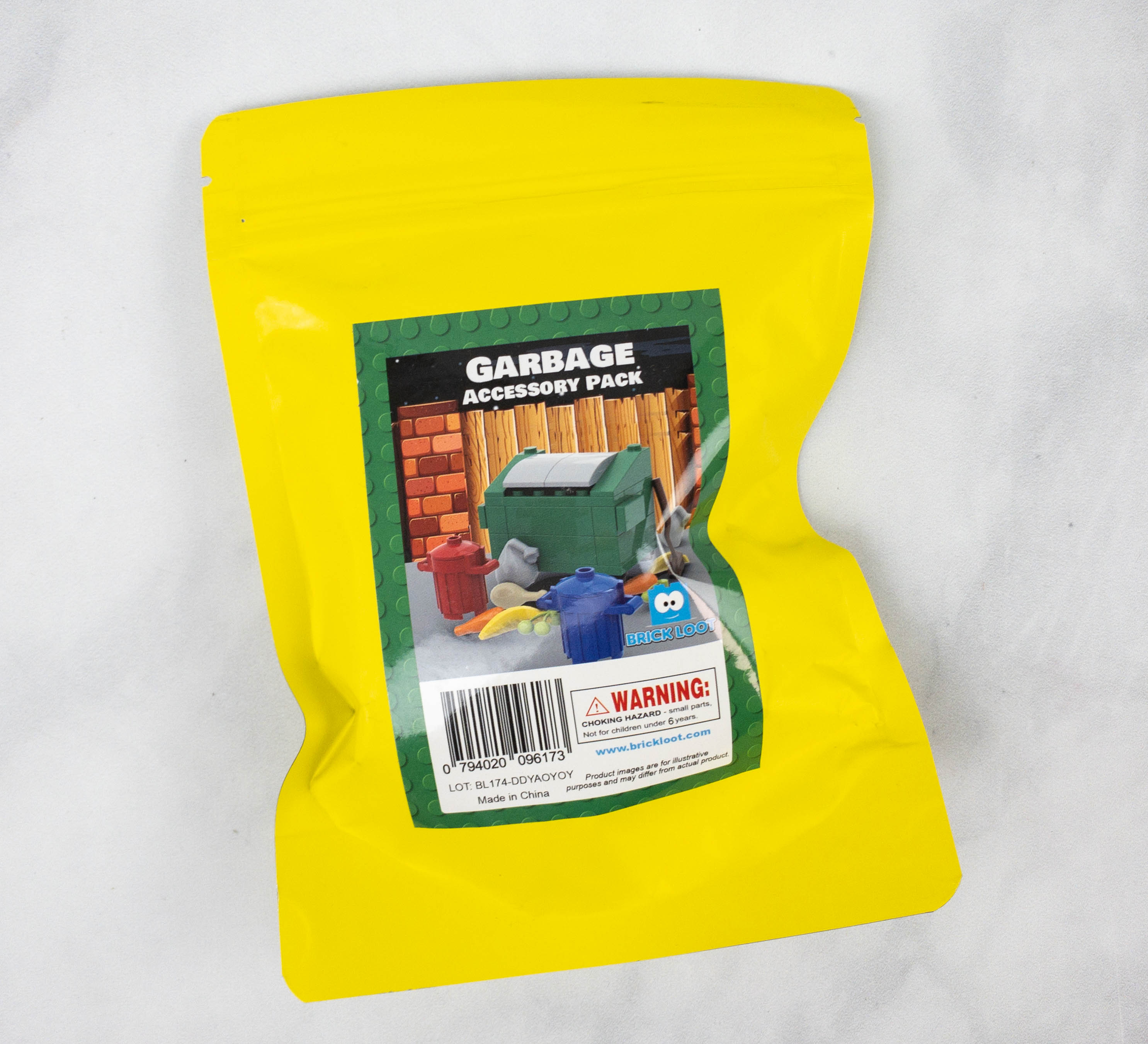 Garbage Accessory Pack. My first accessory kit is a garbage set. It came in a resealable pack which can be reused for storage.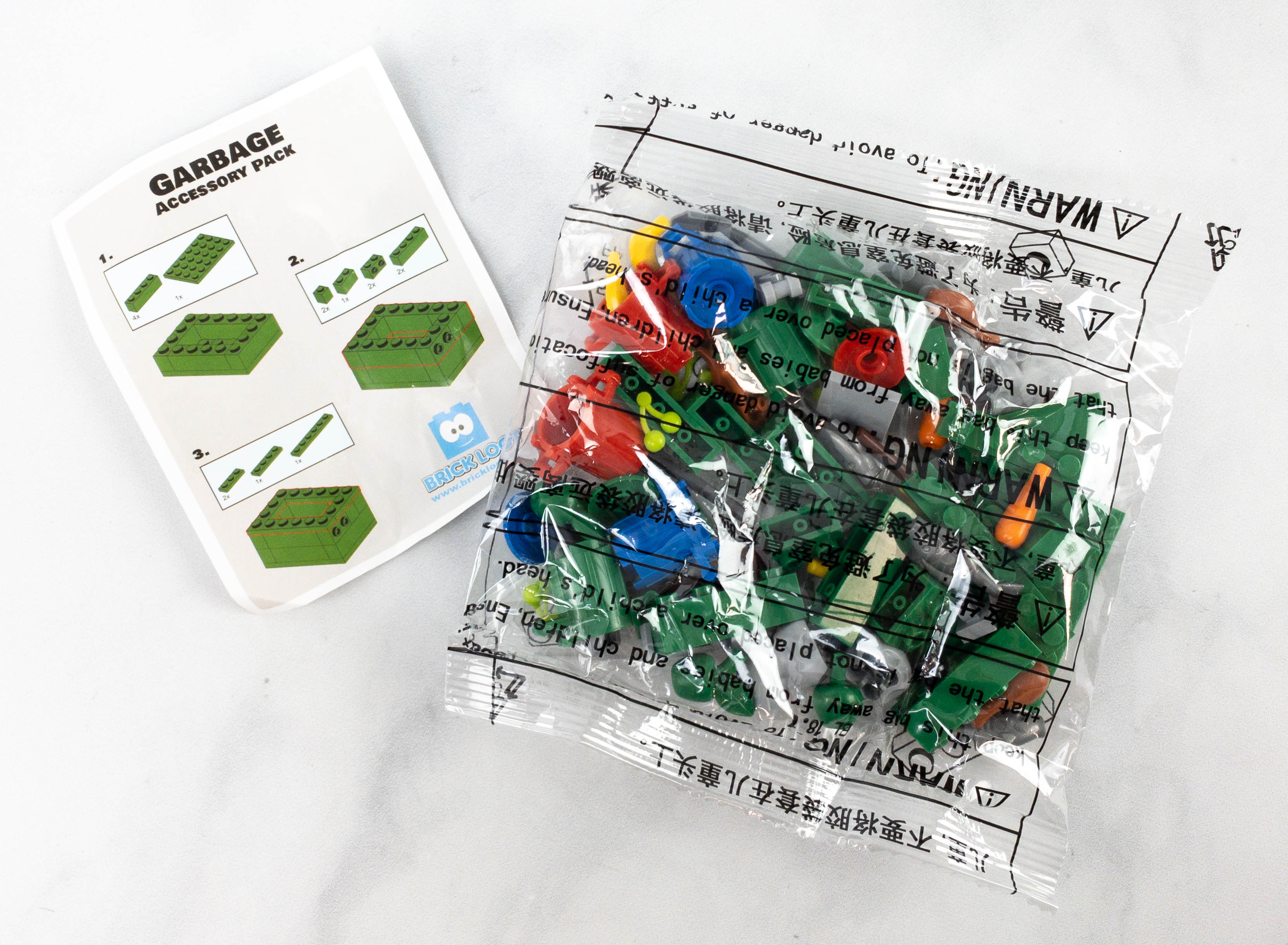 The instruction sheet is accompanied with illustrations and pieces needed for each step. All the bricks were also sealed inside a plastic bag.

The kit includes things that can be found in the trash and, of course, containers where the garbage man can put them. It even included a neighborhood cat to complete the set up!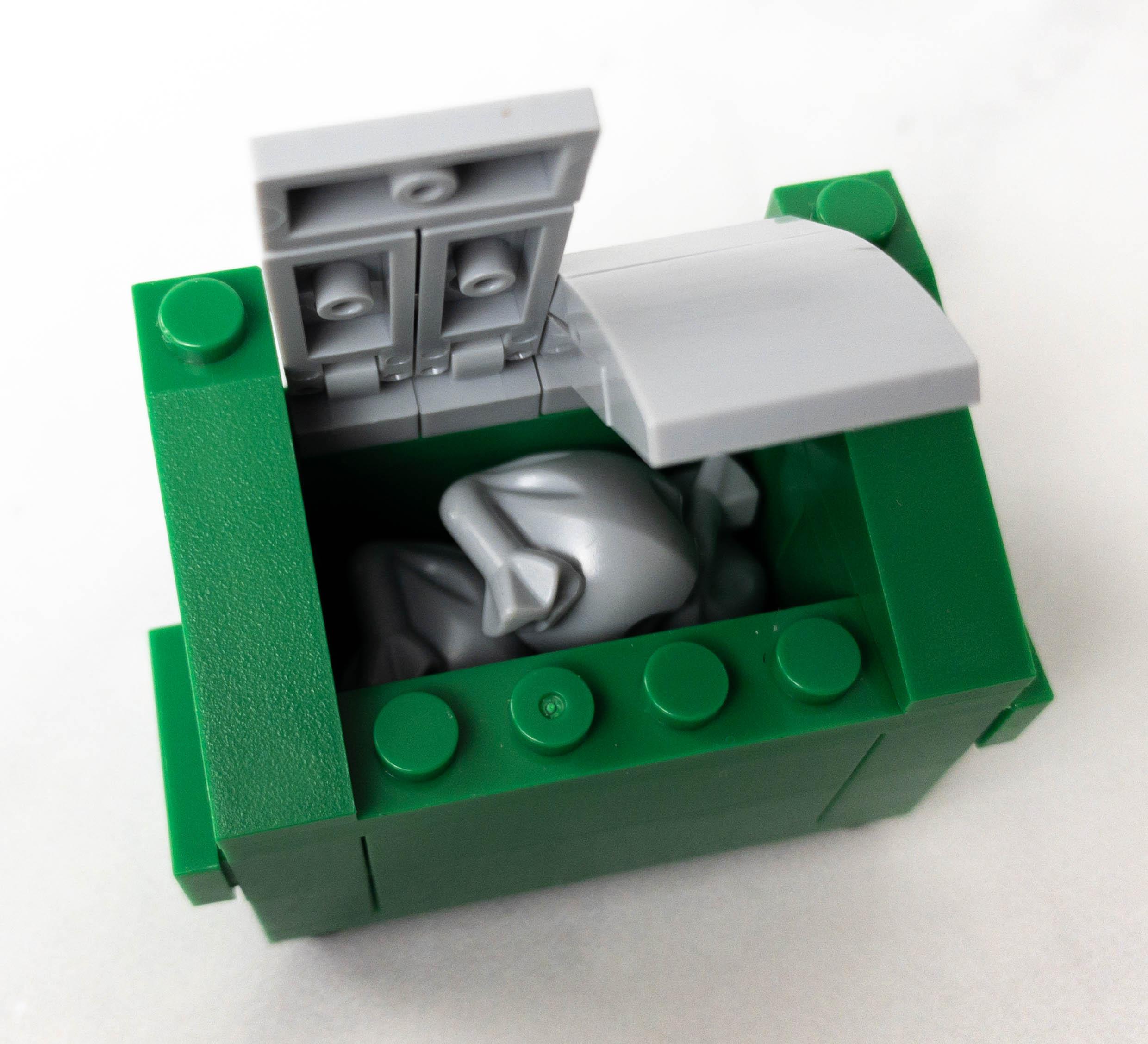 The trash bin can fit in a few trash bags!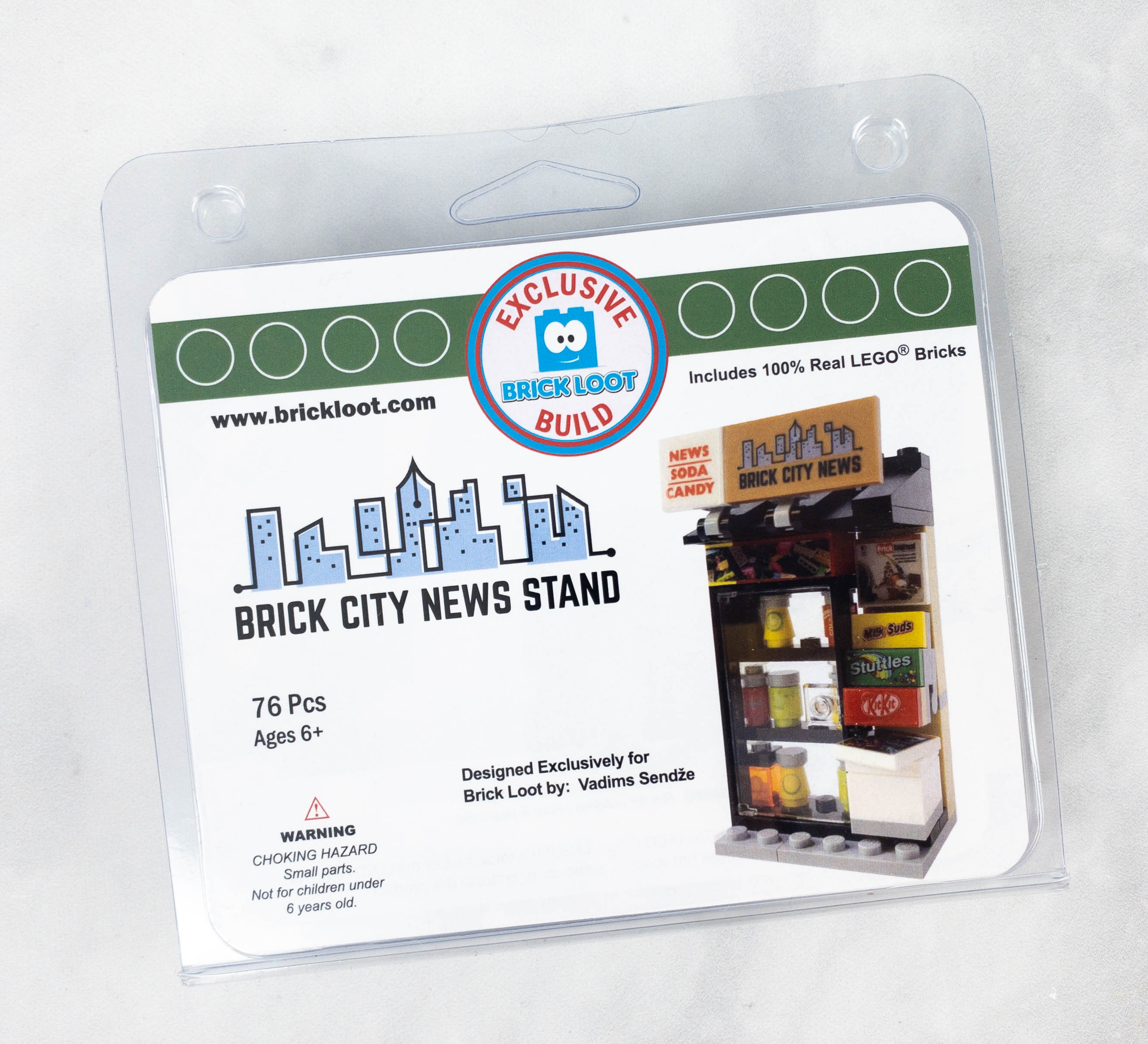 Brick City News Stand Exclusive 100% LEGO Build. Here's an exclusive build from Brick Loot, and it's designed by Vadims Sendže!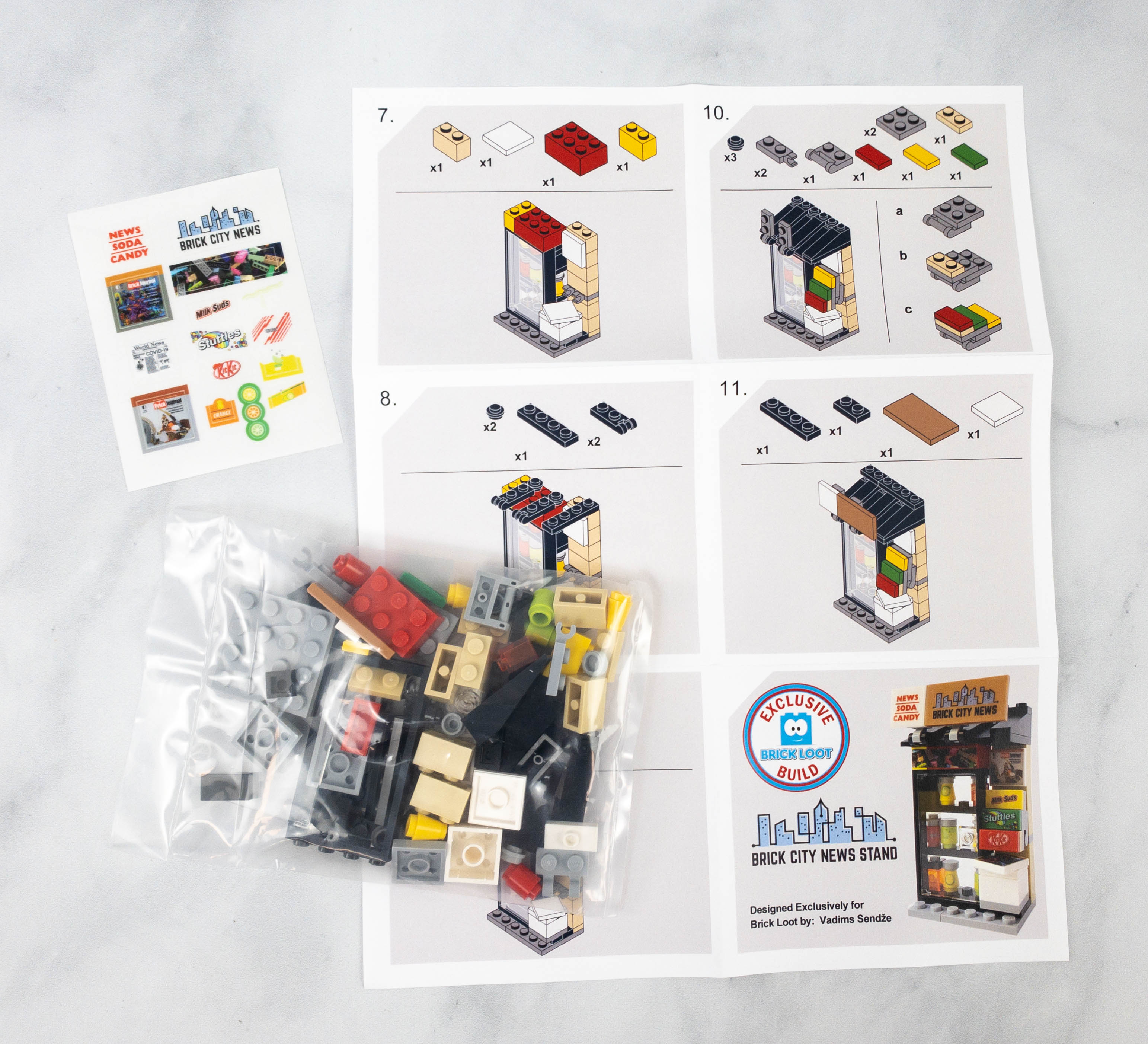 As always, the kit includes an instruction sheet and the pack of Lego bricks.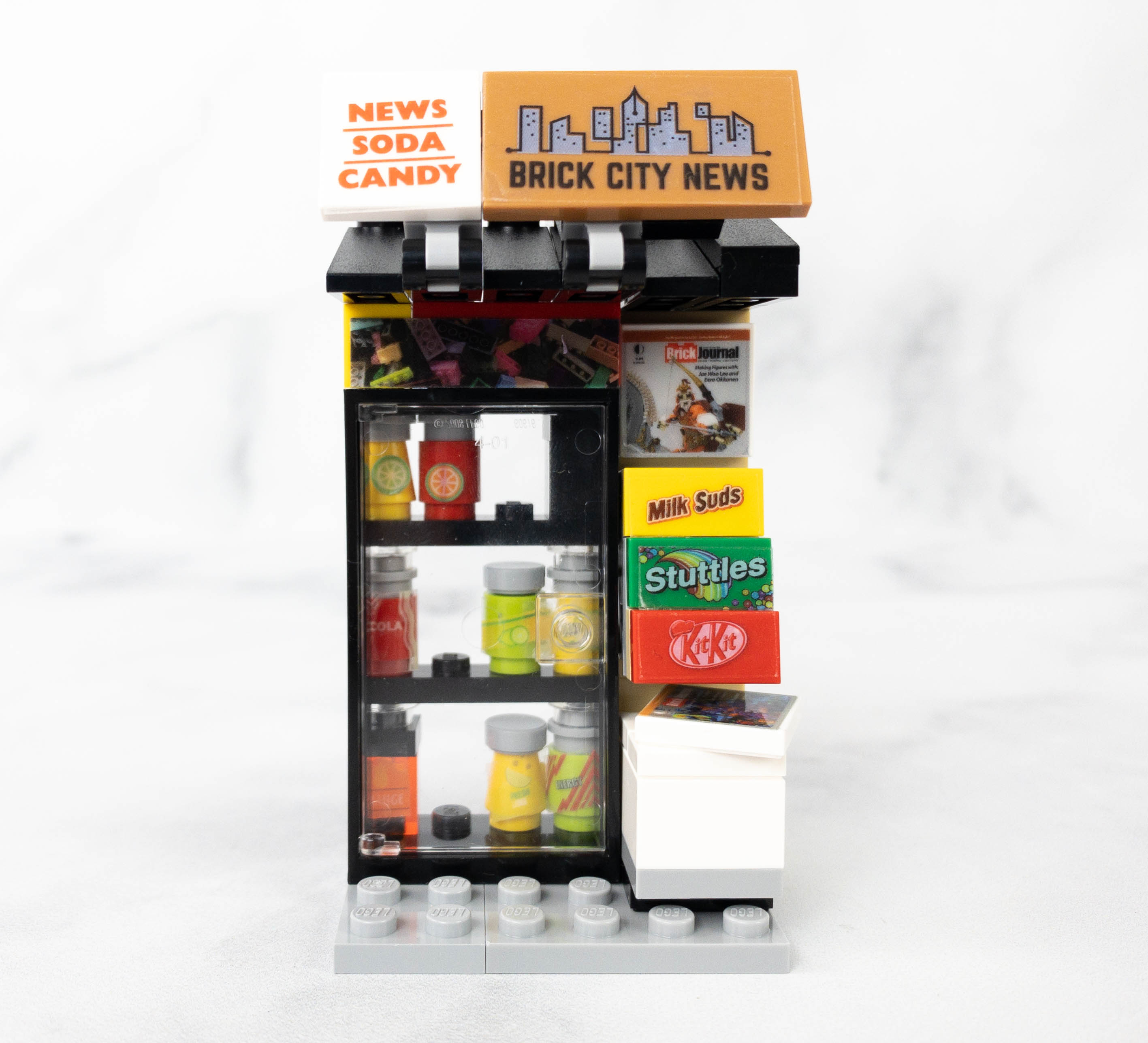 It also comes with a variety of items usually sold at a mini store, like chocolate bars, candies, newspapers, and more!
This news stand will be Brick City's go to place for the latest newspapers and delicious snacks!
The glass door can also be opened for easy refills.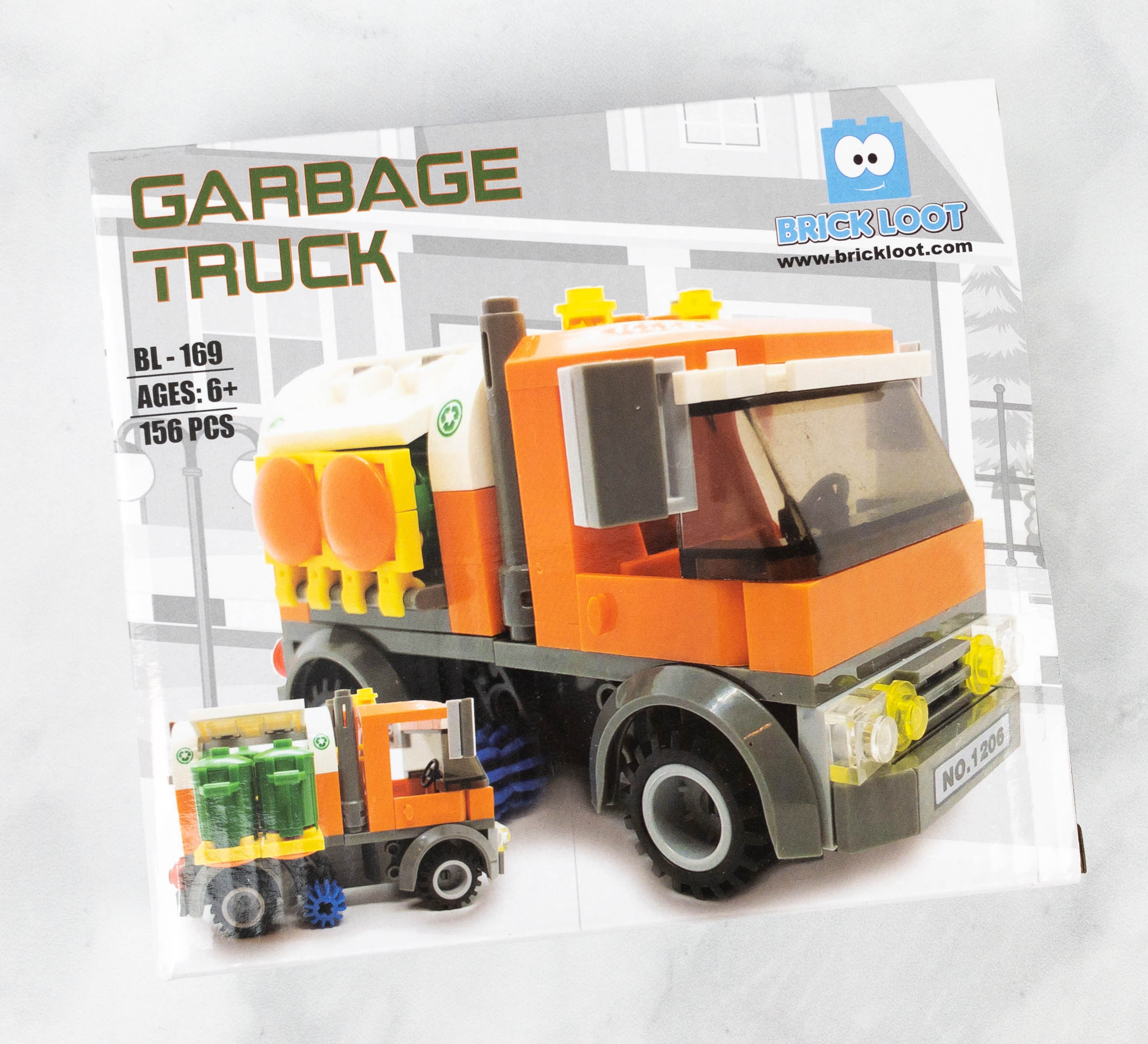 Garbage Truck. This month's box will not be complete without a garbage truck!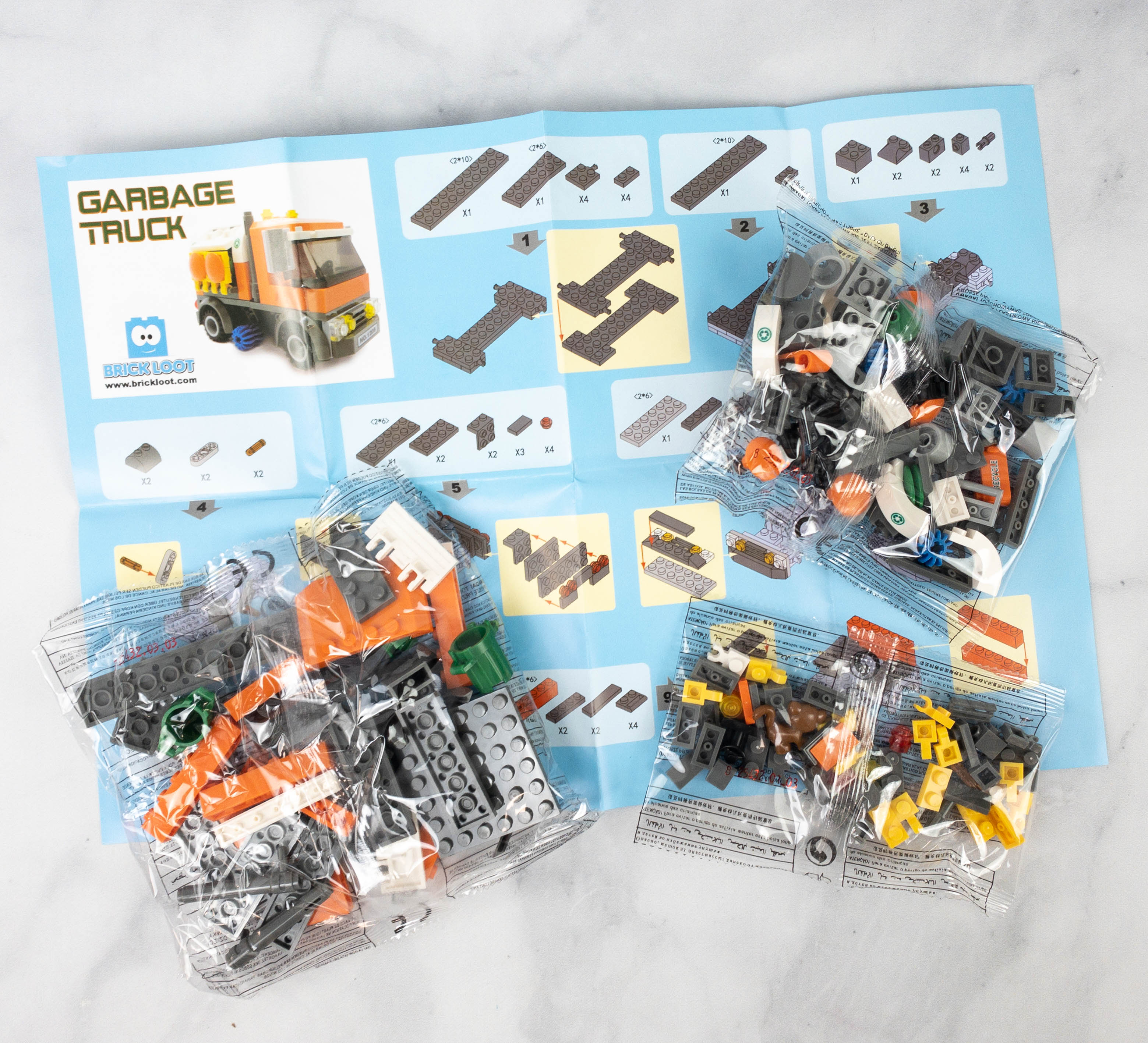 There's an easy-to-follow instruction sheet and 156 pieces of bricks packed in plastic pouches.
It looks cool and sturdy! There are even cleaning brushes on its sides just like a real garbage truck.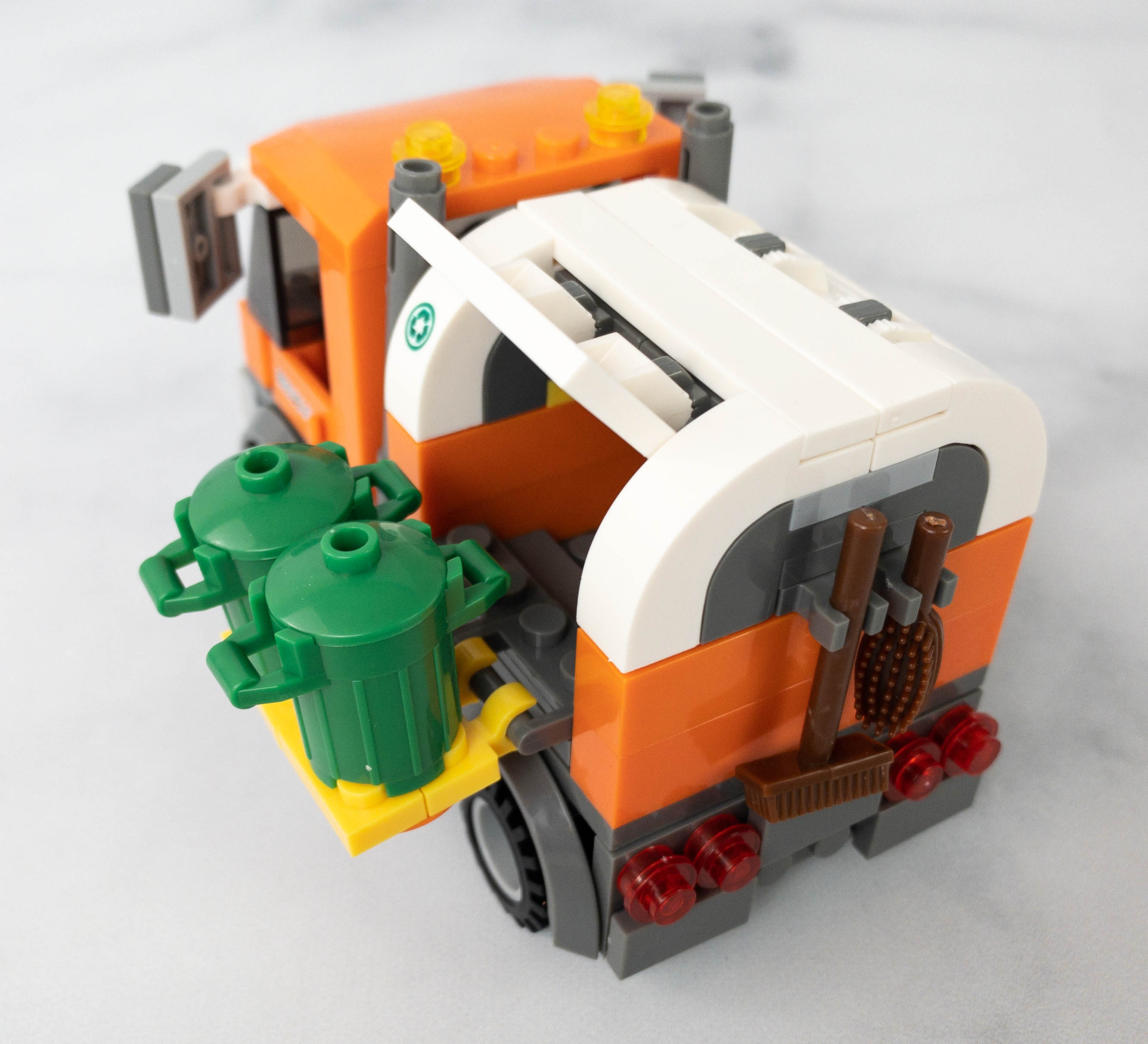 More accessories are attached at the rear part of the truck. The sides also open to make way for the trash cans and other waste materials. This vehicle will really play a major role in keeping Brick City clean at all times!
I had fun with this month's unique Brick Loot theme! All the items and builds are perfect for adding to my Lego City, from the garbage man to the garbage truck and everything in between. With the help of the well-detailed instruction sheet, assembling the builds is not a problem either, even for kids. My favorite this month is the news stand! It looks great and I love the small details, like the stacks of newspapers, candies, and chocolate bars. Whether you collect Lego or you simply enjoy building them, this subscription is a great way to get your hands on new Lego and bricks!
What do you think about Brick Loot?
Visit Brick Loot to subscribe or find out more!