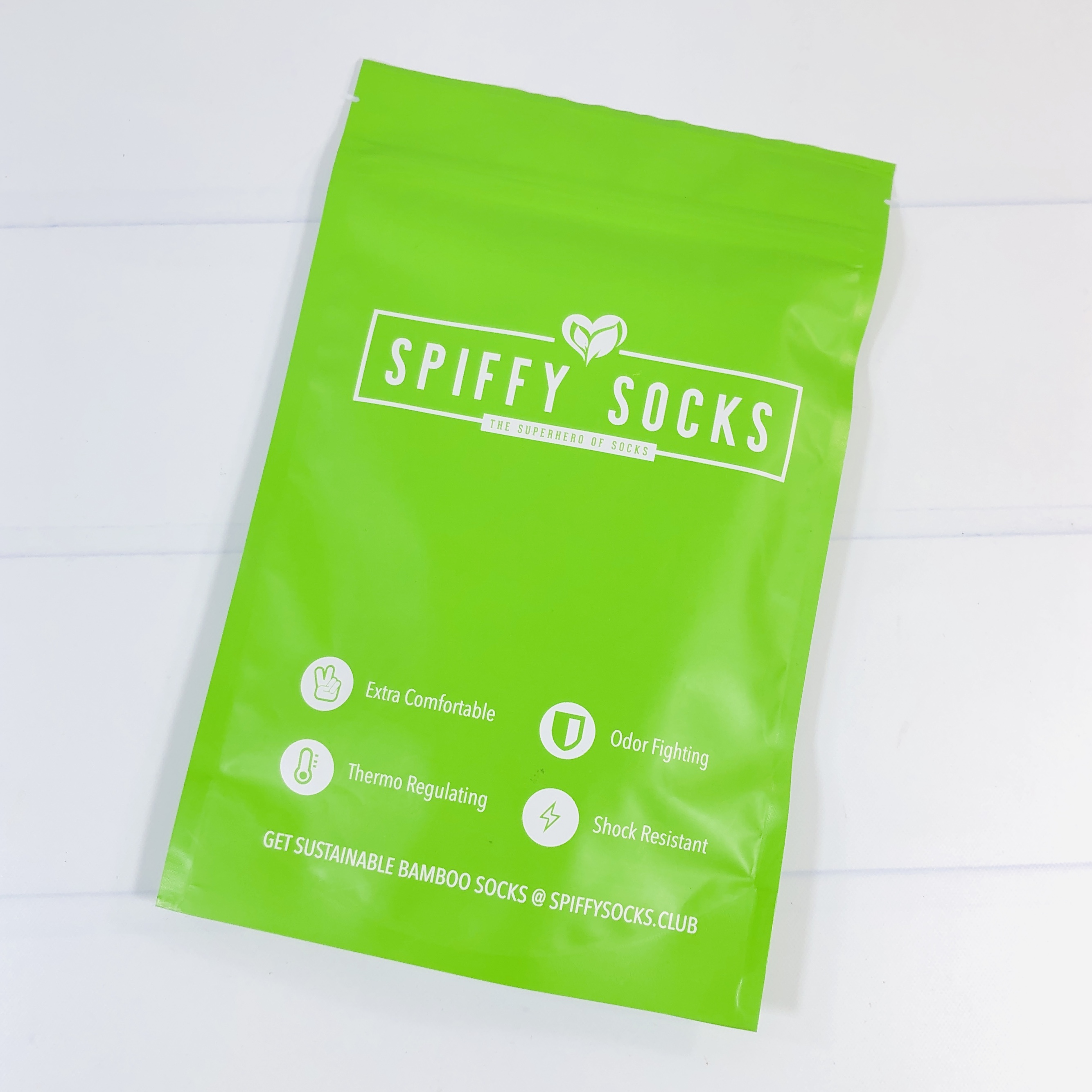 Spiffy Socks is a monthly subscription that sends snazzy socks made with bamboo fiber. They offer subscriptions for both men (sizes 6-12.5) and women (sizes 5-10) and subscriptions are $11 per month and even lower for longer terms. It automatically renews, but you can cancel anytime. Shipping is free to the U.S.
The most comfortable, hygienic, stylish, and sustainable pair of socks you'll ever wear. Learn the advantages of wearing socks made of bamboo fiber and why it compares to no other.

Super Light and Comfortable – Twice as soft as cotton!
Natural Antibacterial Fighting Qualities – Wicks away moisture and combats odor naturally
Thermo-regulating Abilities – Warms comfortably on the cold days but stays cool when it's hot
Shock and Wrinkle Protection – Spiffy Socks are naturally durable and never require any type of ironing
Free shipping within the United States!
Note: Order by the 20th to get the current month's box!
DEAL: Get 10% off for the life of your subscription! Use coupon code HELLOSUBSCRIPTION.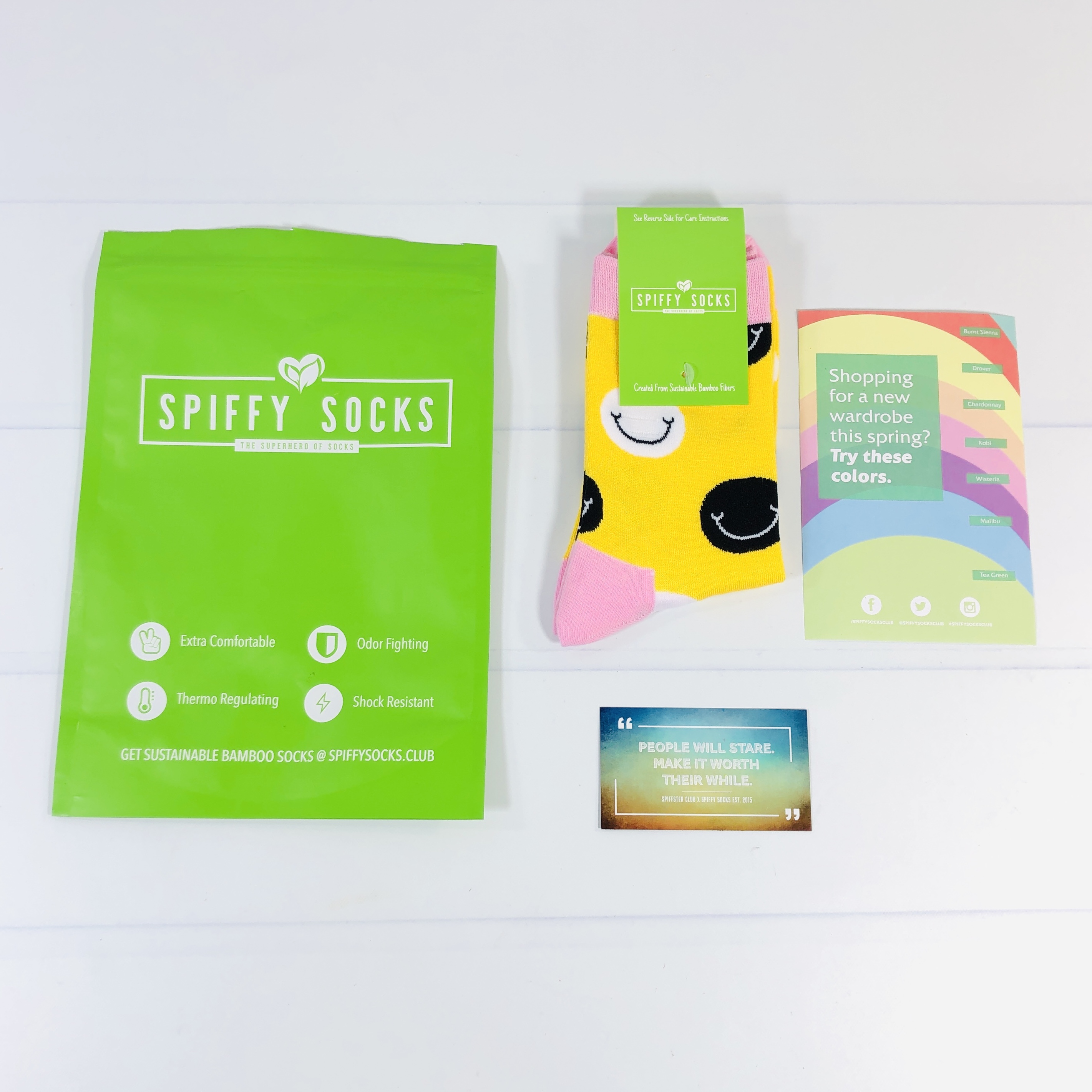 Everything in my February 2021 Spiffy Socks box for women!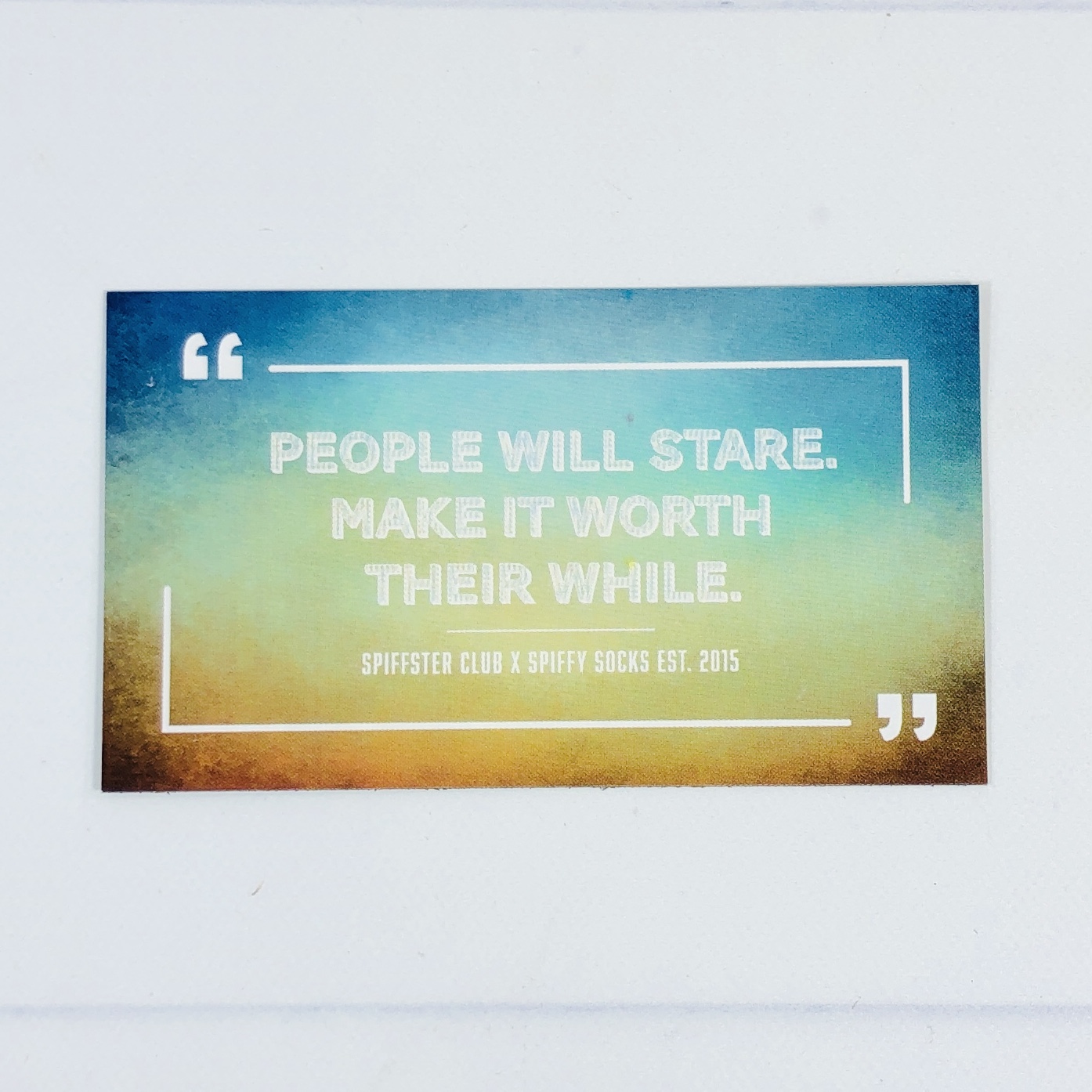 I received a magnet that reminds me that I can wear funky socks if I want to, and some people might even get a kick out of it. In fact, I feel pretty cool when I wear my socks!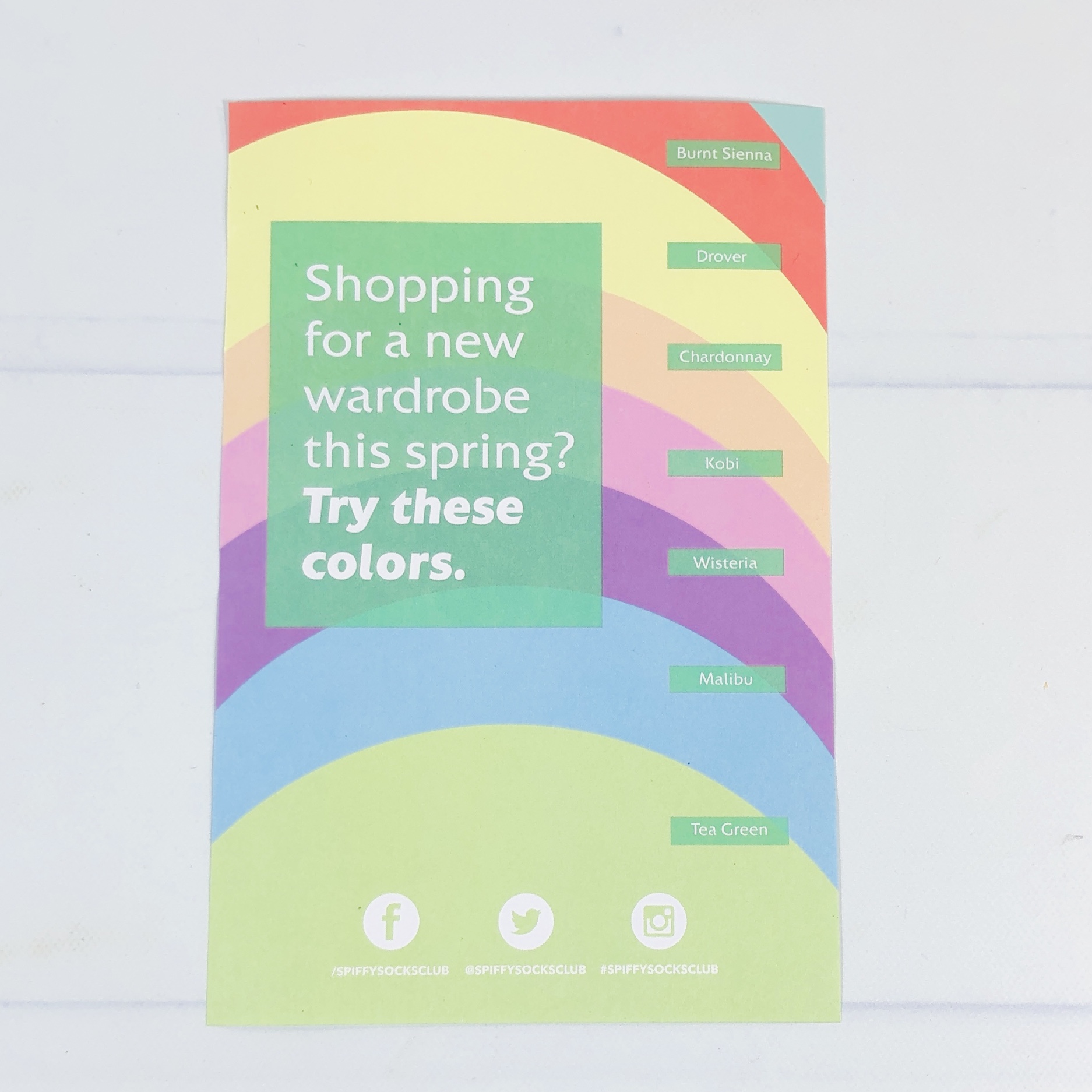 I think this paper is telling me to look into some new colors this spring. Instead of red, yellow, and blue we have burnt sienna, drover, and malibu.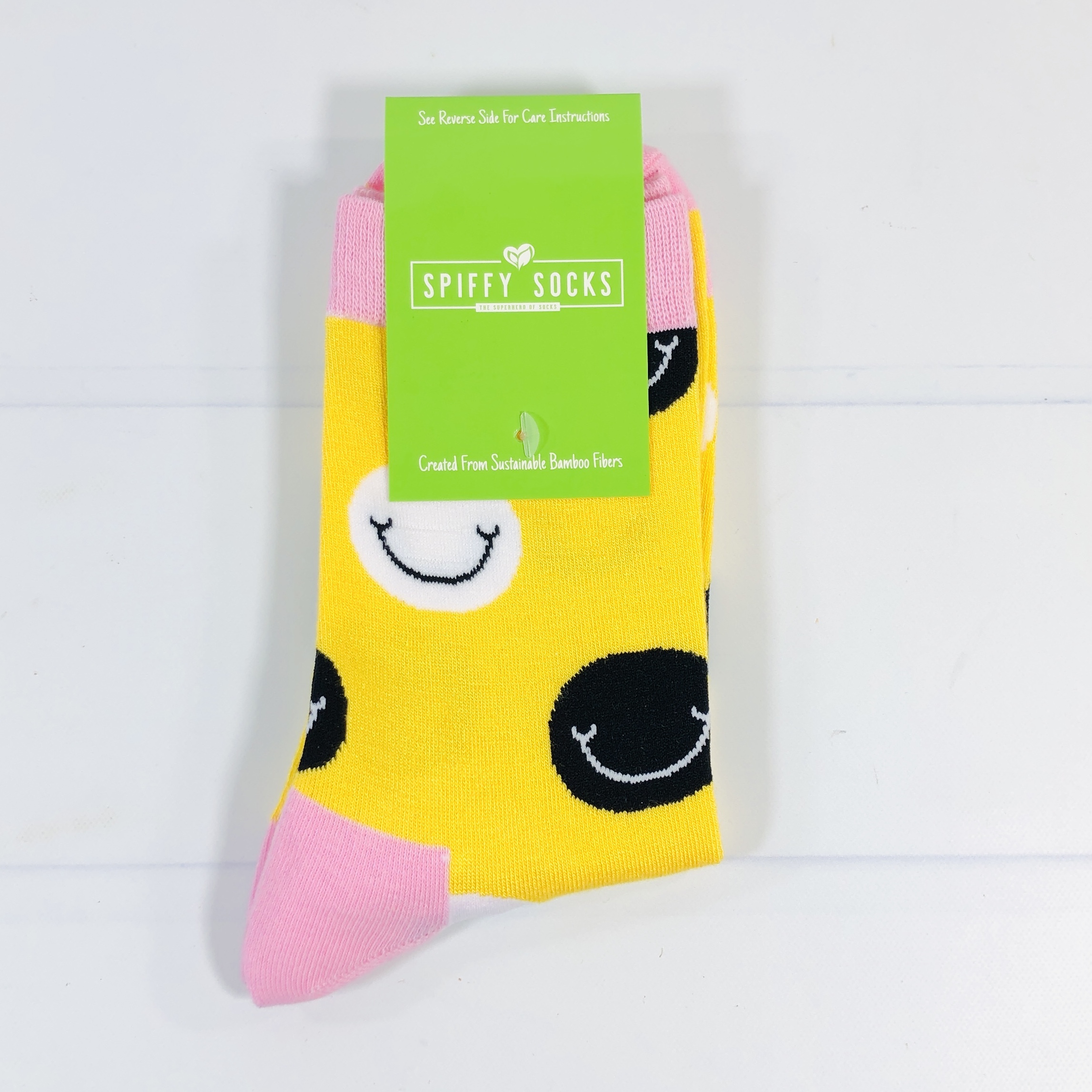 Spiffy Socks Smiley Face Socks ($20) My socks for the month were in some bright colors like yellow and pink drover and kobi and I can tell I'm going to like them!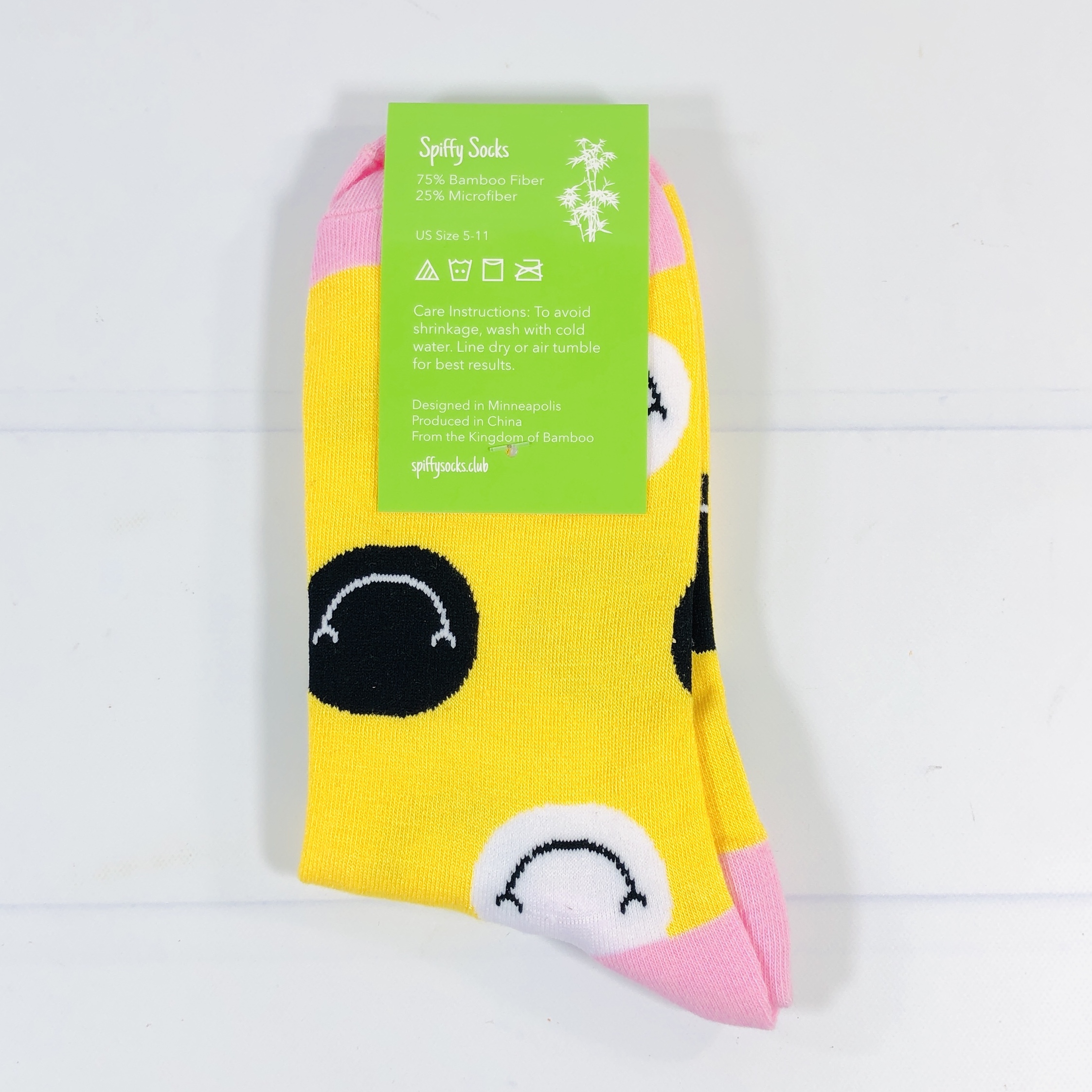 The back of the tag tells me these socks are made of 75% bamboo fiber and 25% microfiber. The socks fit women's sizes 5-11 and they are easy to care for — I wash them on warm and place in the dryer but you can follow these directions too.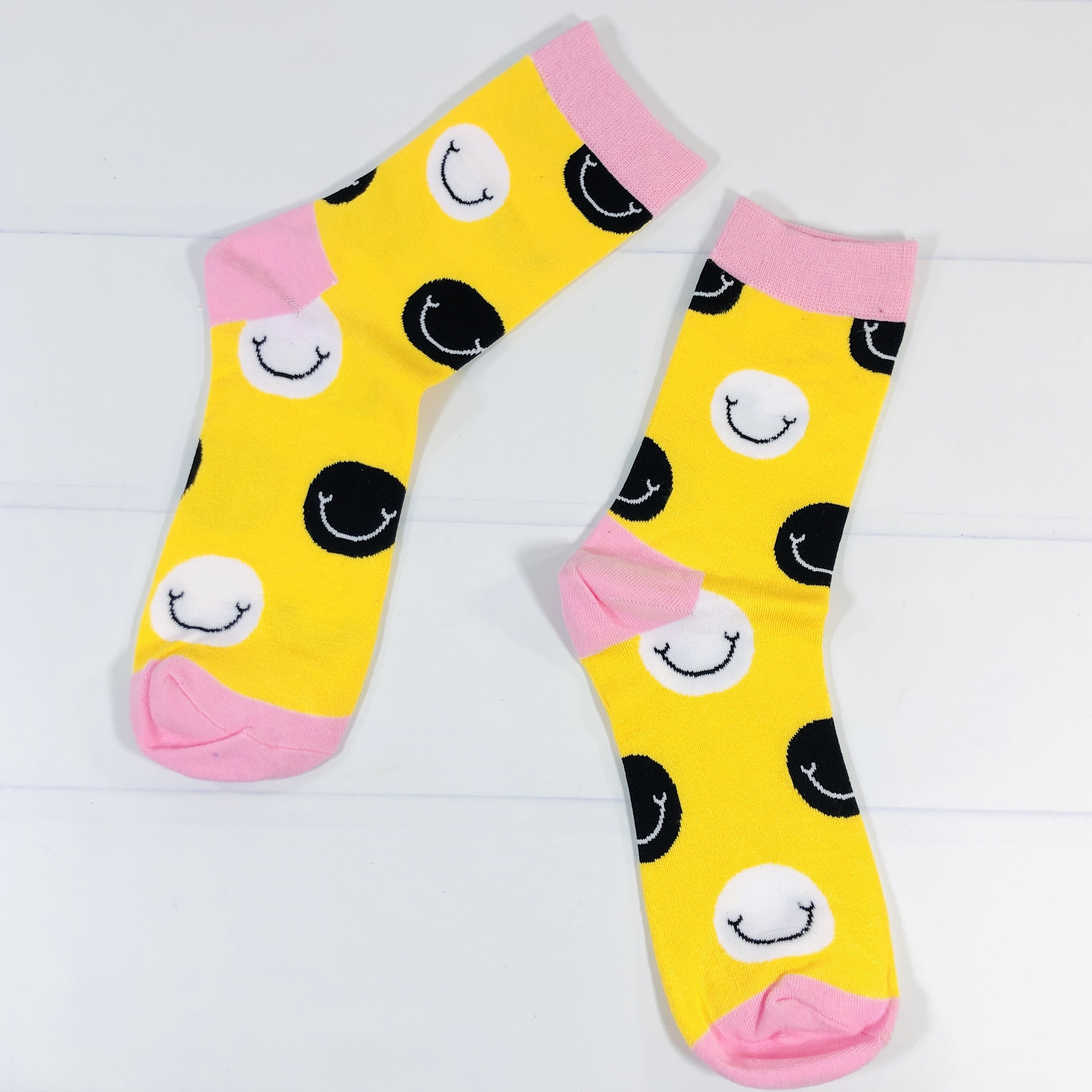 The body of this pair is a warm, golden yellow while the cuffs, heels, and toes are baby pink.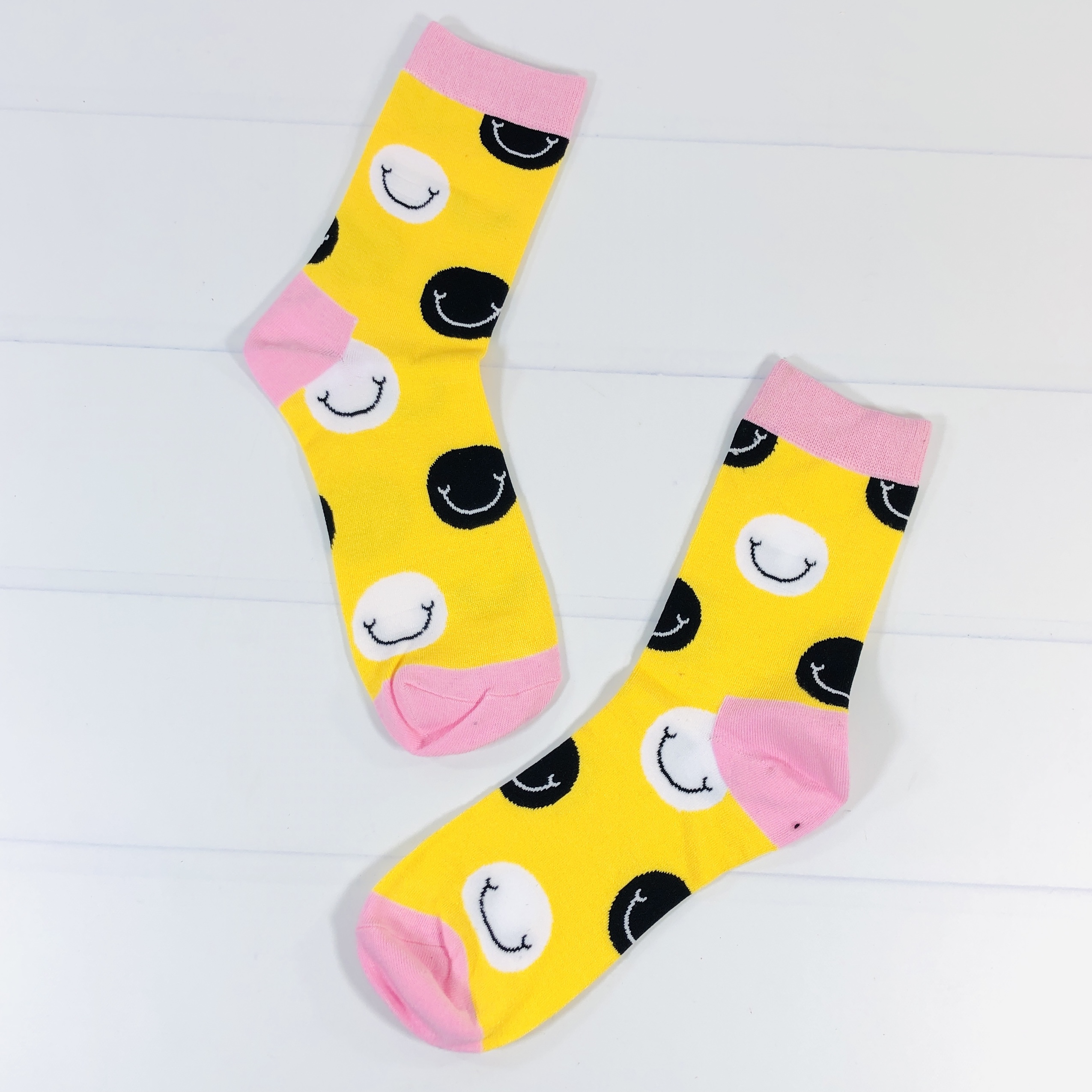 There are what appear to be smiling faces, although there are no eyes, just a grinning mouth. Funky!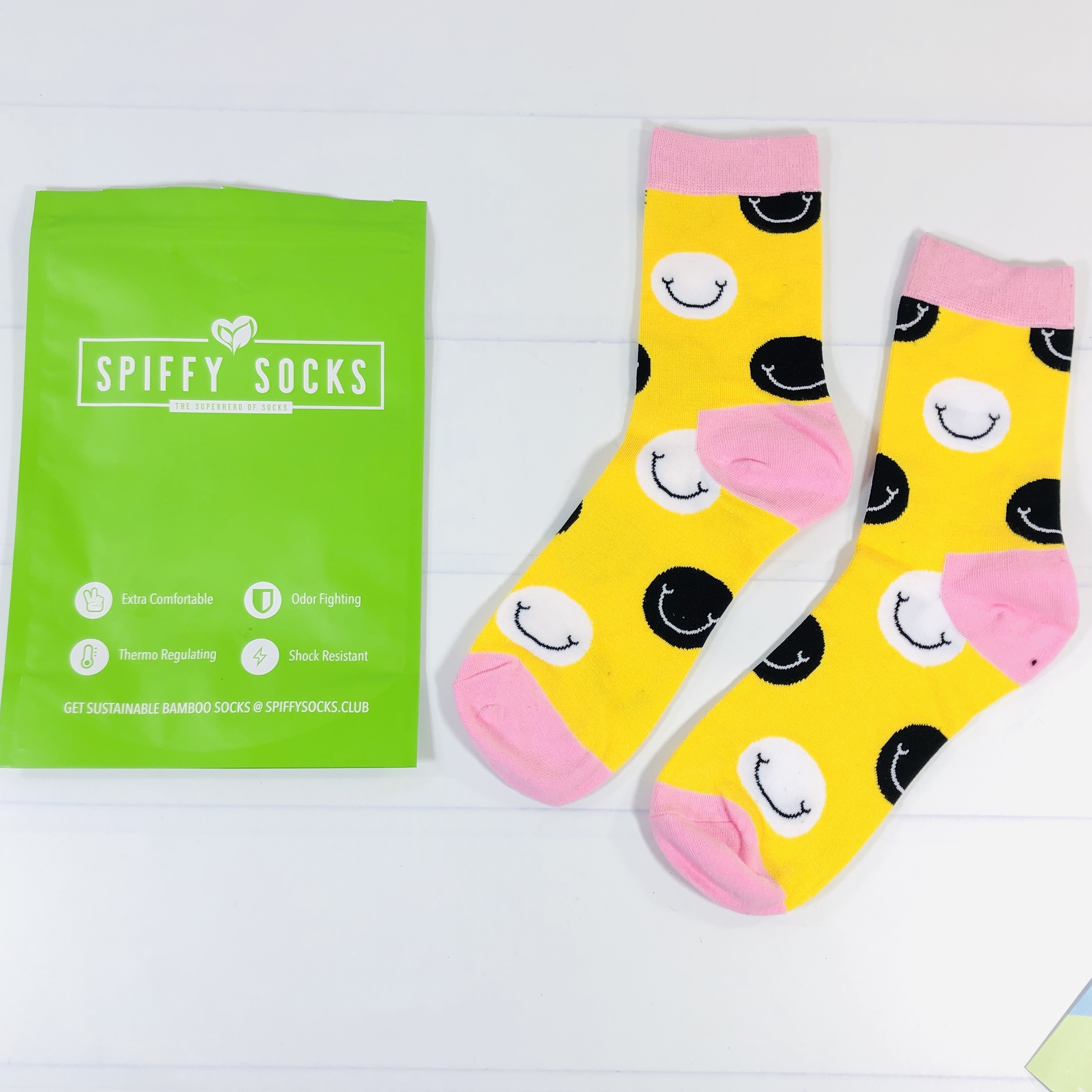 Spiffy Socks is one of the subscriptions I most look forward to each month! I love how comfortable the socks are, how soft they feel, and how they don't cut off my circulation. I always reach for them when I pull socks out of my drawer, and some of the prints make me smile. I never know what the design will look like but I'm pretty open to cool and sometimes weird socks and this box sends a little of both!
Have you tried Spiffy Socks? Let me know what you thought by leaving a comment!