Bluum is a subscription service for parents who want to discover new products for their baby, toddler, or preschooler. They will curate the box depending on your child's age and stage. You can get a box from your first month of pregnancy, all the way until preschool (up to 5 years old). Each box costs $34 and it will contain at least 4 items with a retail value of $45 or more. Items may include toys, books, utensils+gear, and essentials. Subscribers will also get a sneak peek at the box contents via email every first week of the month.
NOTE:  While you can still subscribe to Bluum, they've let us know that they're winding down operations. We suggest checking out our lists of the best subscriptions for babies and the best subscriptions for preschoolers.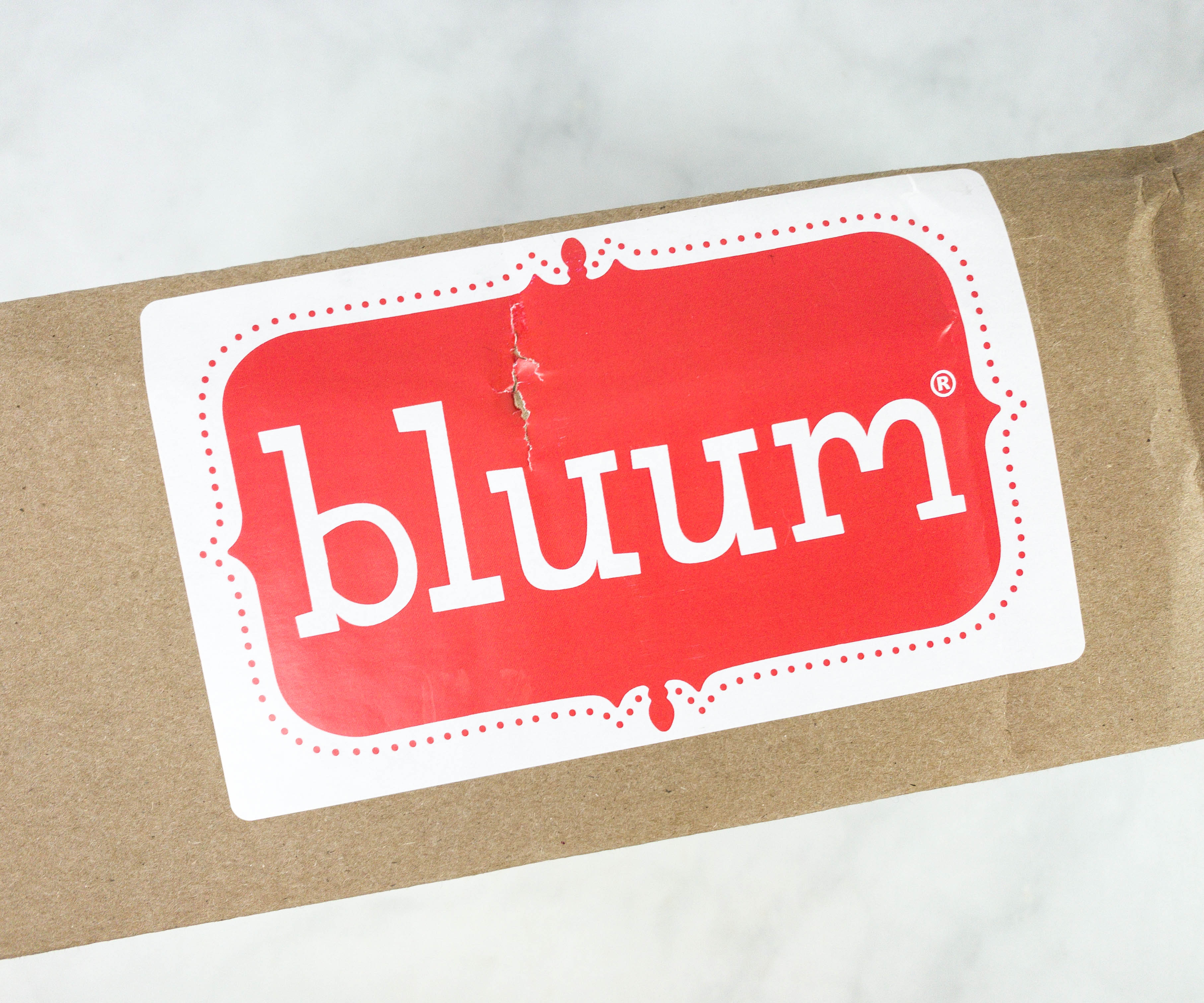 My box has a little damage when it arrived.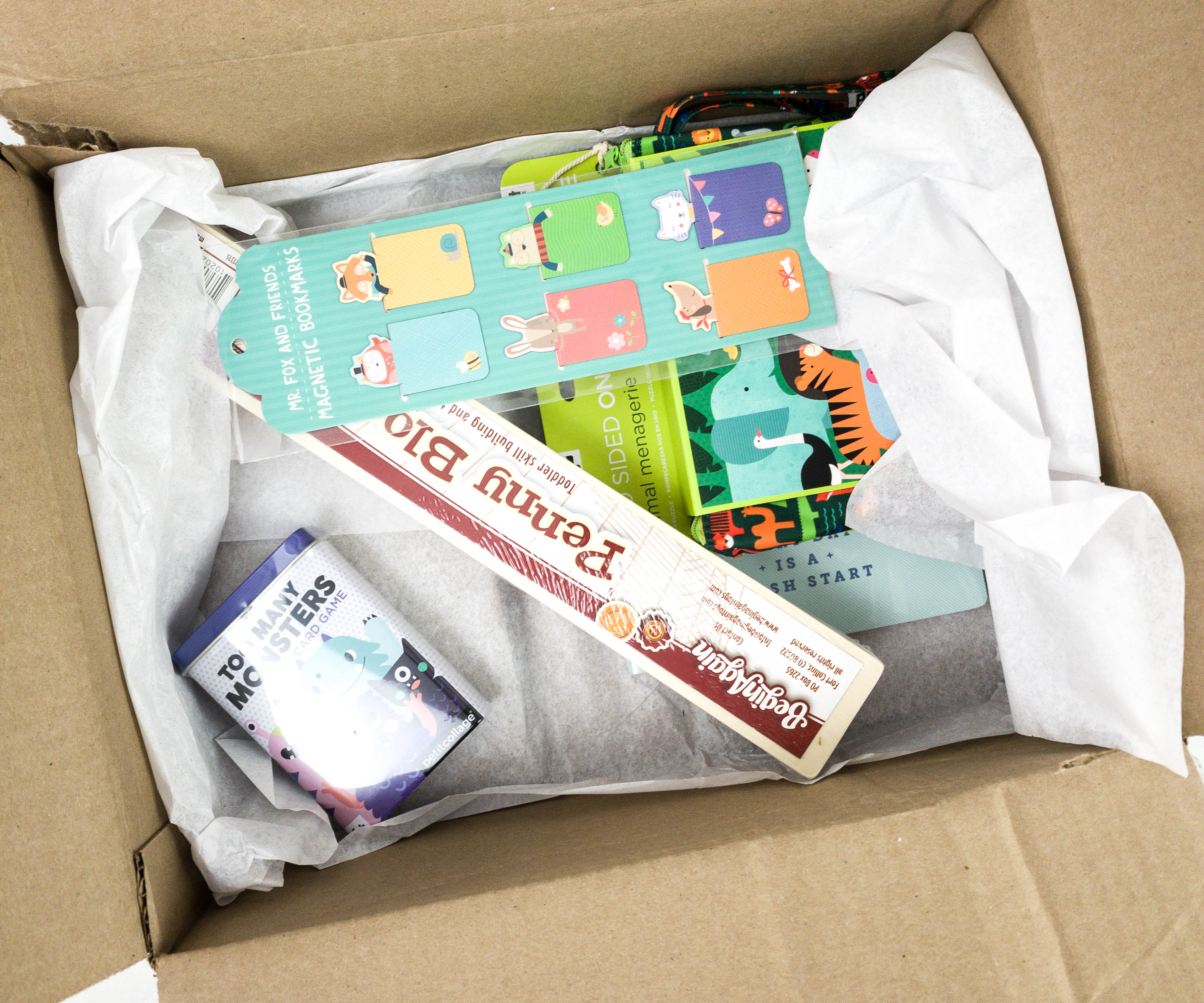 There's no information card with Bluum, but the items come in original packaging and are often self-explanatory. You'll get the information about the items sent to your inbox – there's also a preview feature that lets you swap boxes or skip if you're not loving the featured items.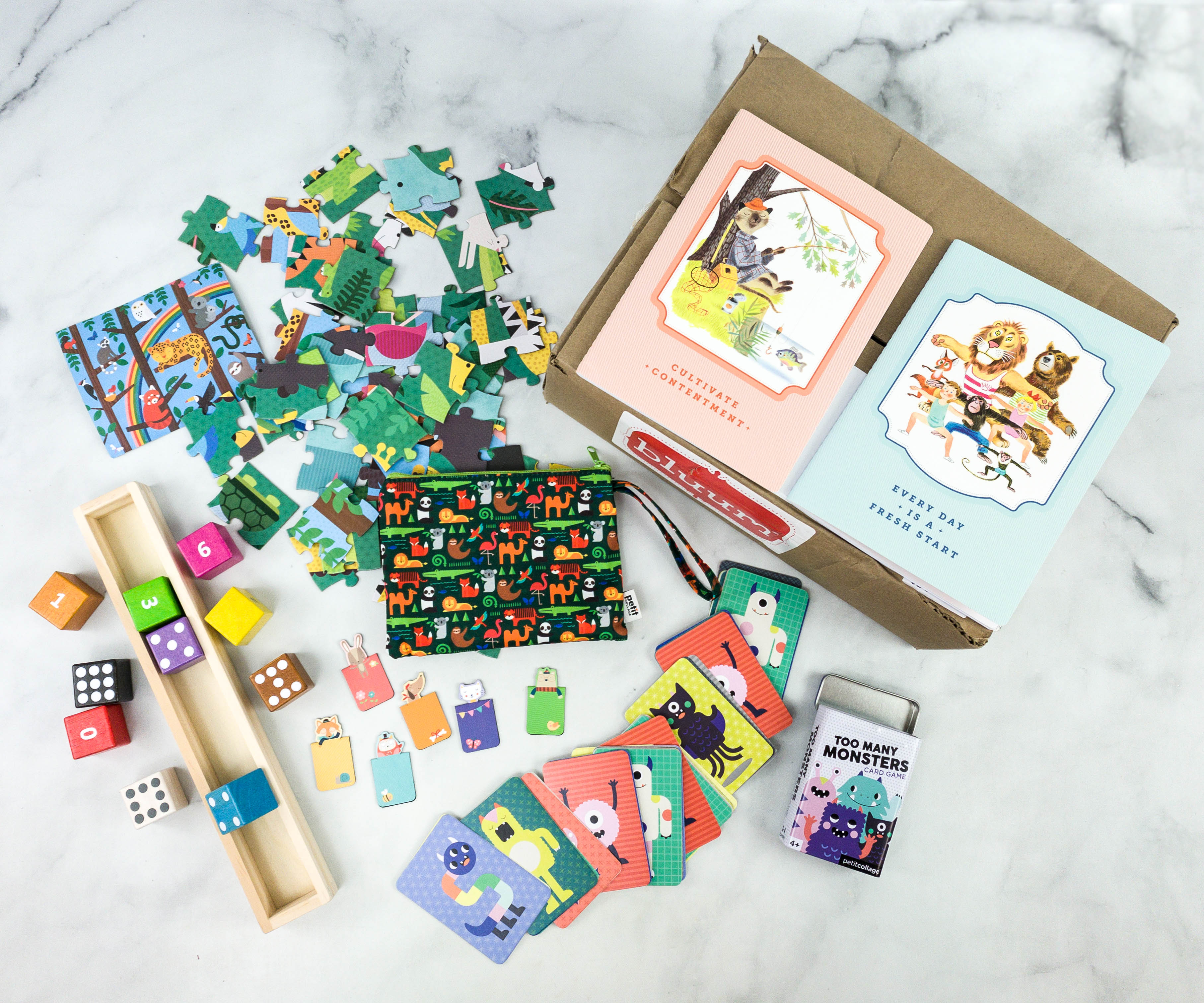 Everything in the January 2021 box!
Begin Again Penny Blocks ($11.99) This fun and unique toy is designed for babies 12 months old and up. It's a set of blocks made from sustainably harvested rubber wood.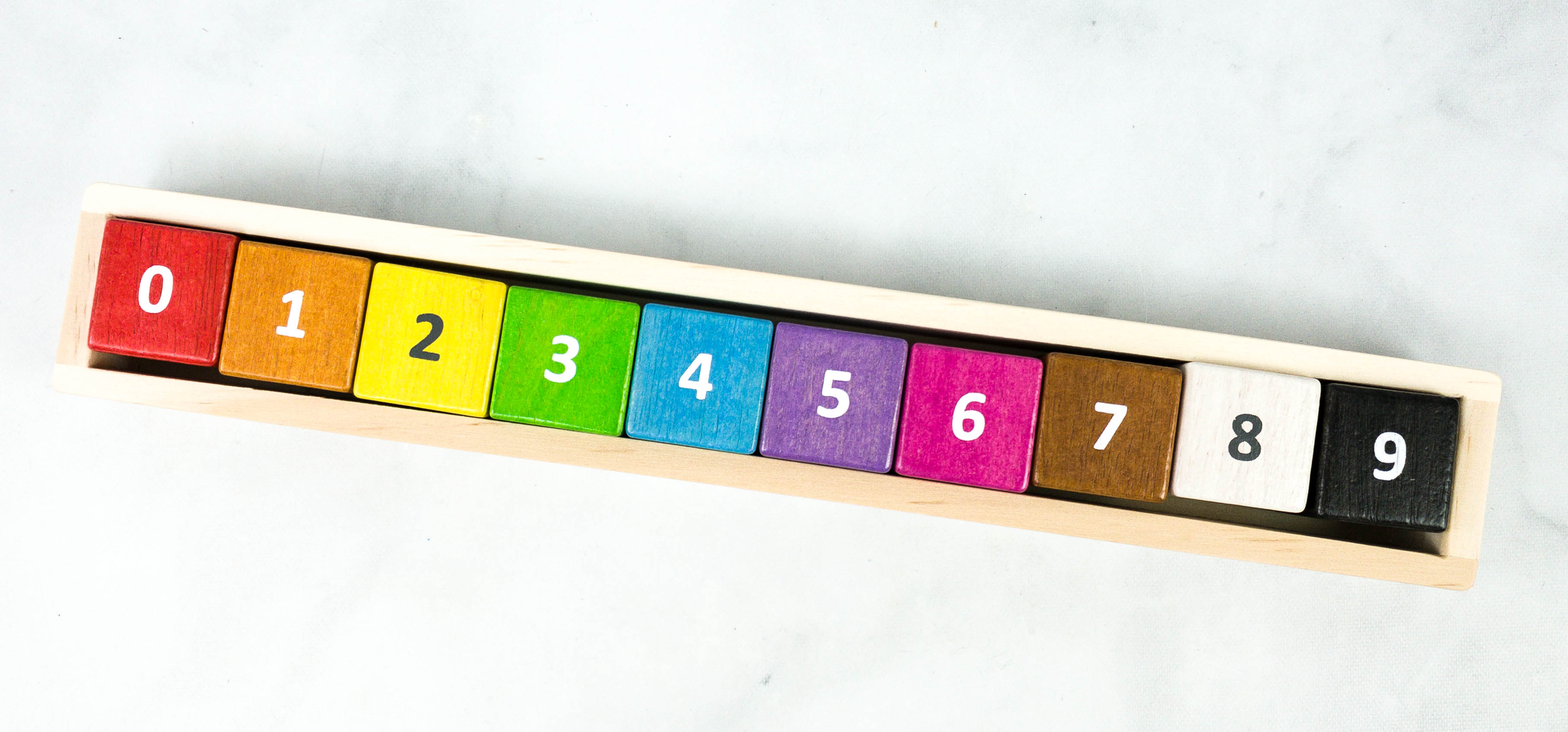 Inside the box are 10 wooden blocks numbered from 1 to 10. Each block is also painted with non-toxic and child-safe paint.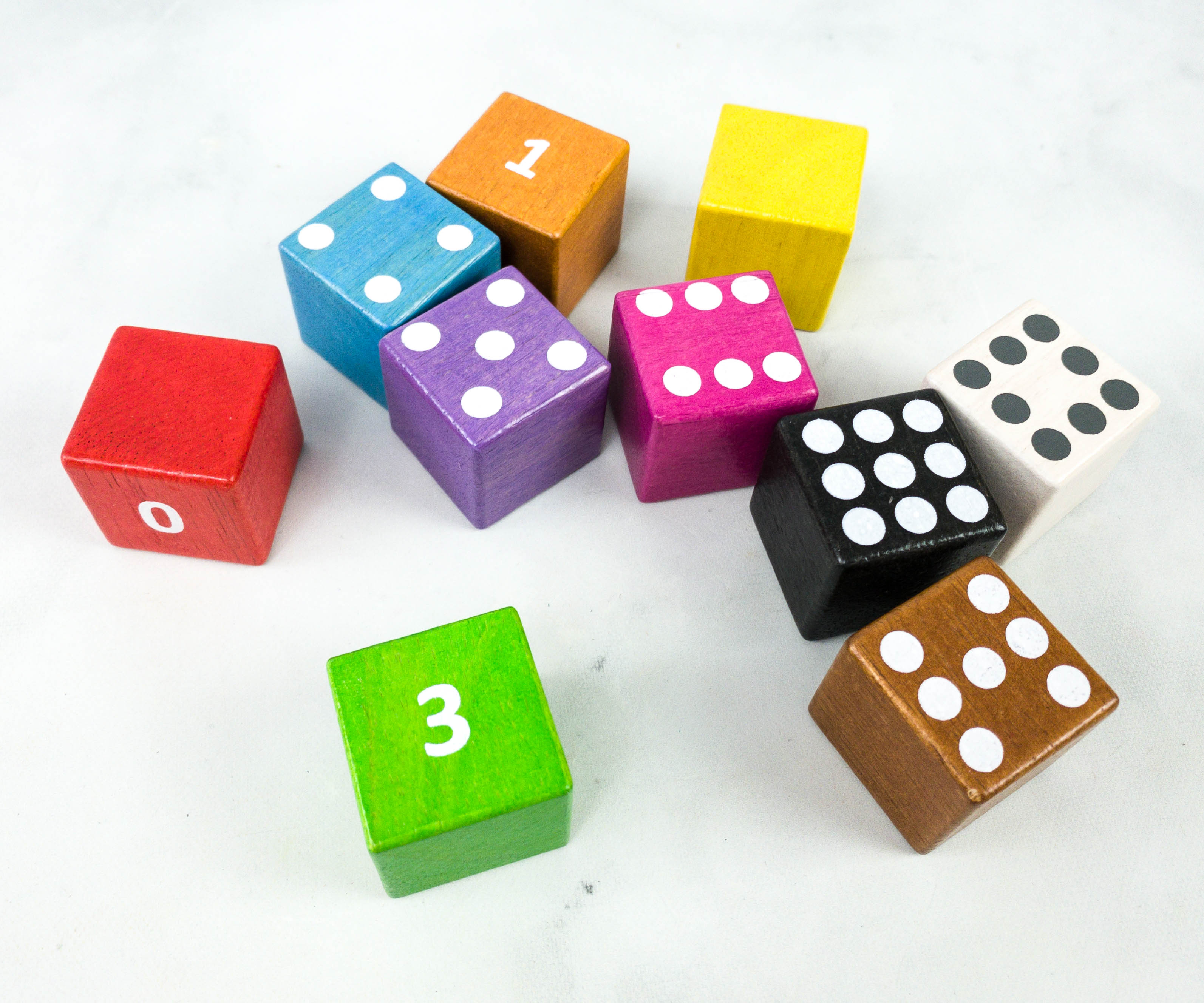 These blocks are a great learning tool for toddlers to familiarize them with numbers and colors while improving their hand-eye coordination and other motor skills through block grabbing and stacking!
Mr. Fox and Friends Magnetic Bookmarks ($6) Here's a set of colorful bookmarks made from cute magnetic clips. You can easily attach them on the page of the book you are reading to your kid.
There are six different bookmark clips with die-cut art featuring a yellow fox, green bear, orange dog, blue owl, purple cat, and pink rabbit.
To use, simply open the bookmark and clip it on the top of the page where you stopped reading!
Cute and good for family readalongs (my 3 year old isn't quite needing bookmarks on her own).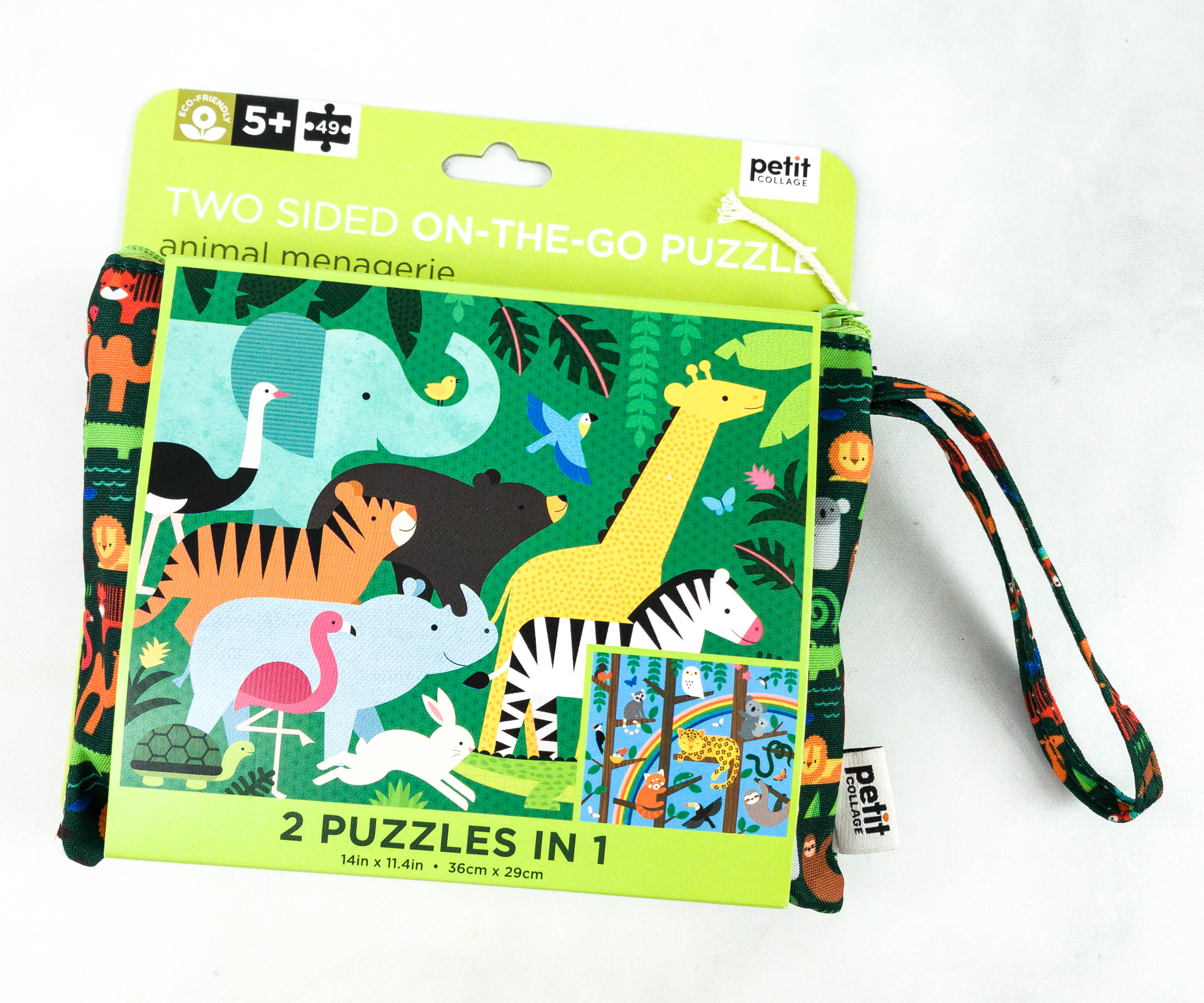 Two Sided On-The-Go Puzzle Animal Menagerie ($12) Here's another fun way to keep kids busy, a double-sided animal-themed puzzle that you can take on-the-go.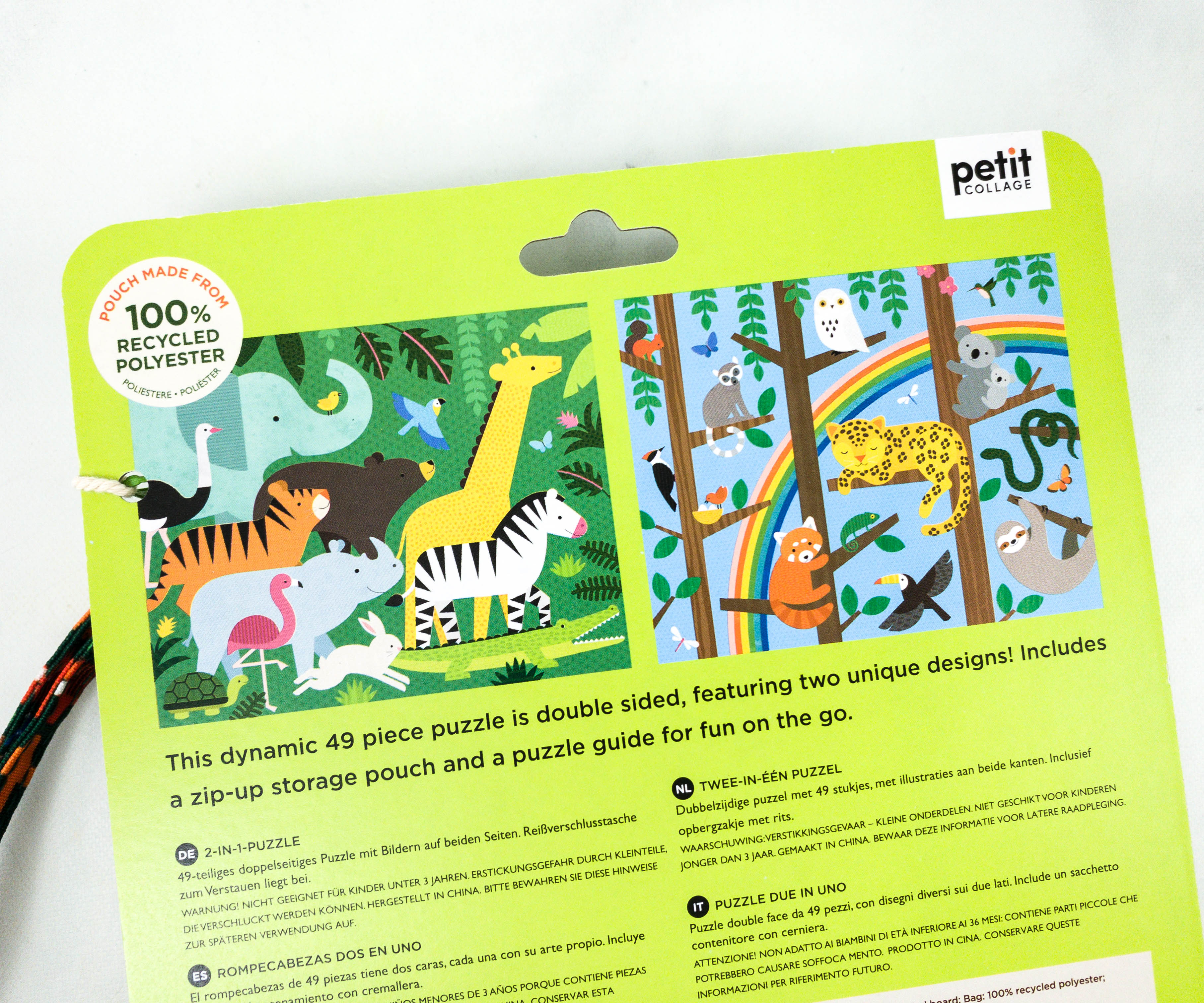 The packaging shows what the finished puzzles look like!
The puzzle pieces came in a handy pouch made from 100% recycled polyester material. It also has cute animal prints all over!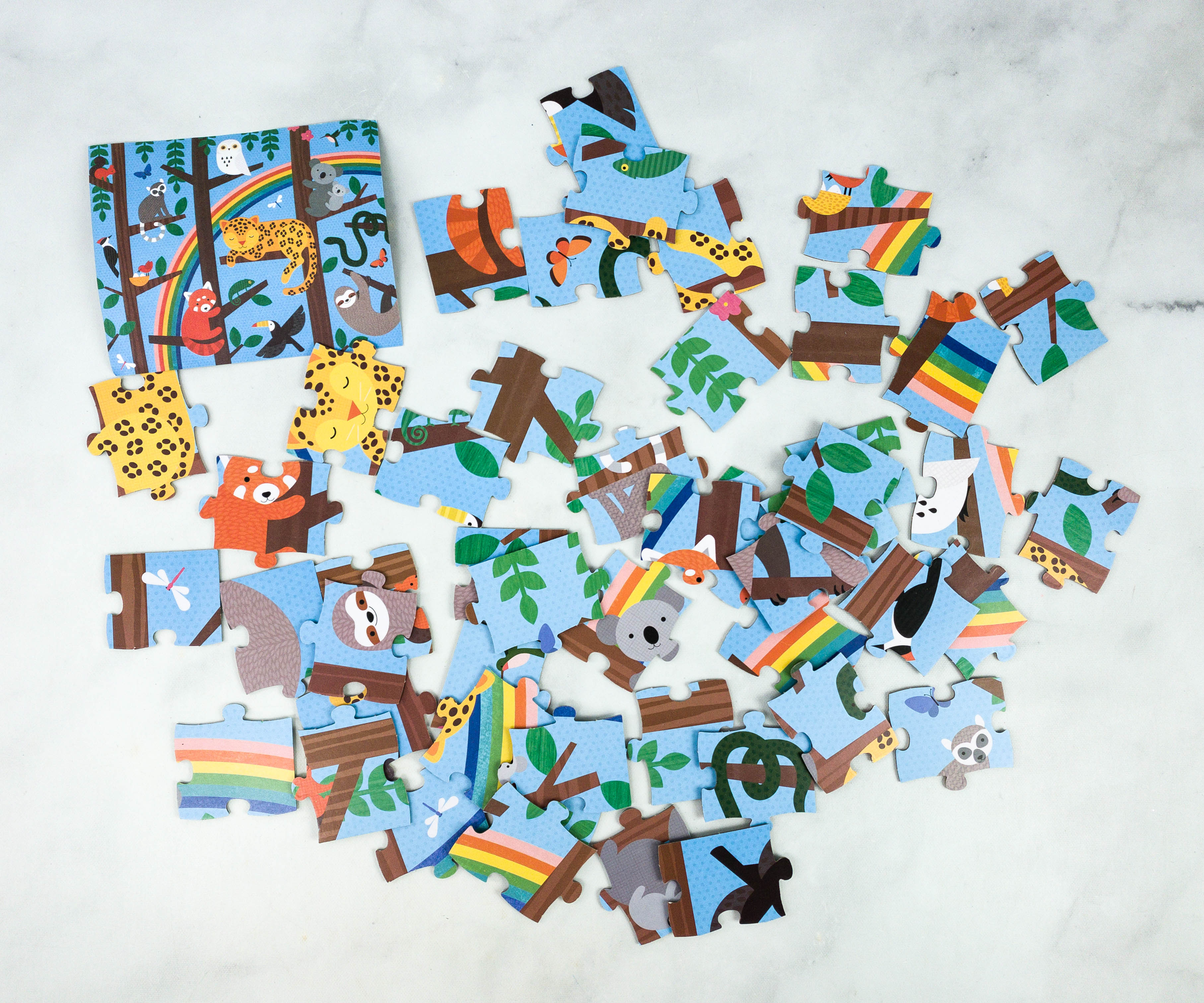 There's a total of 49 puzzle pieces printed on FSC paper. One side of the puzzle features some nocturnal animals including an owl, koala, fox, cheetah, and sloth.
The other side of the puzzle are daytime animals including zebra, elephant, rhinoceros, giraffe, rabbit, and more!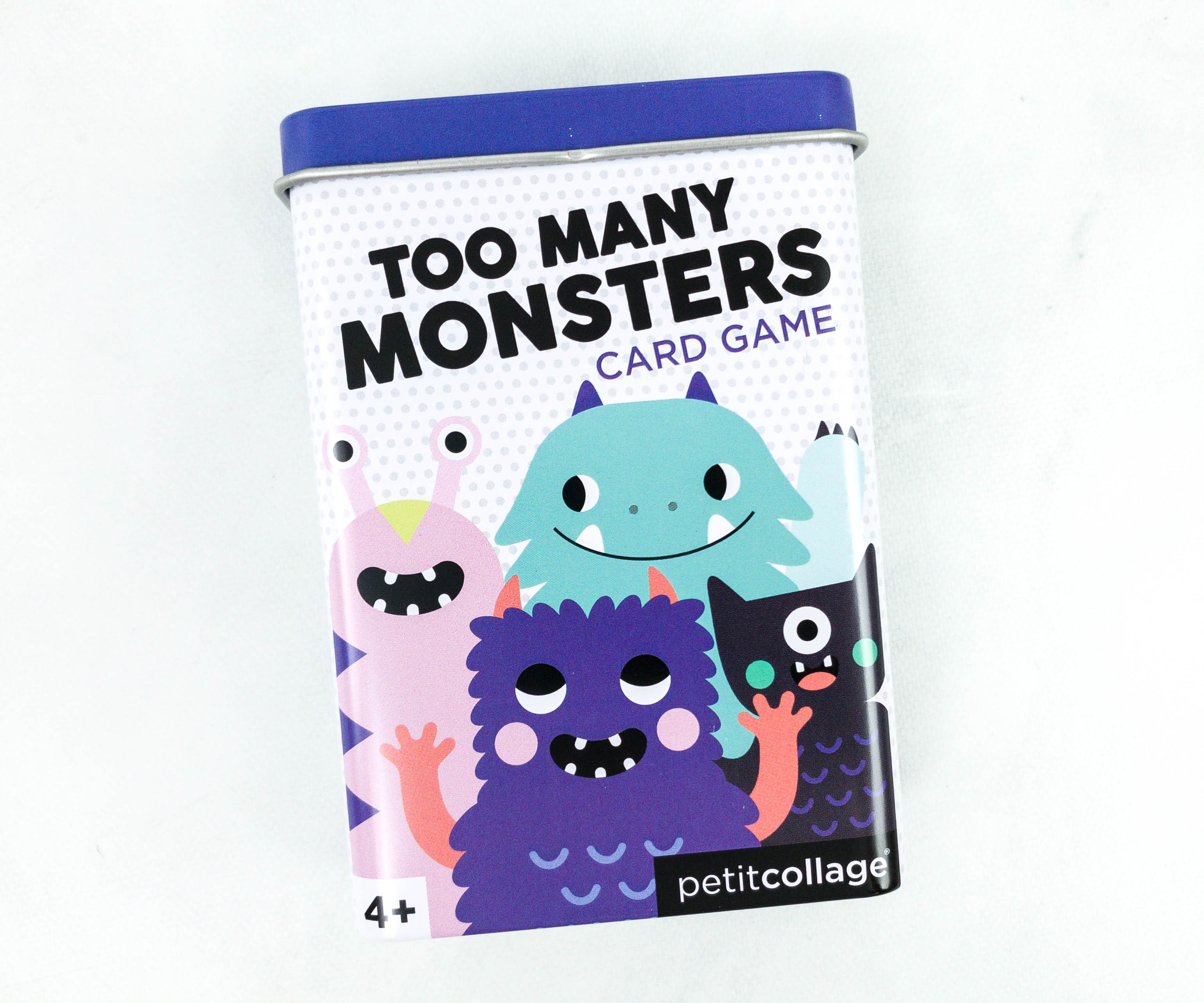 Too Many Monsters Card Game ($10) Here's another toy from Petit Collage, a card game that features different kinds of cute monsters!
According to the tin packaging, this was designed in California and printed in China.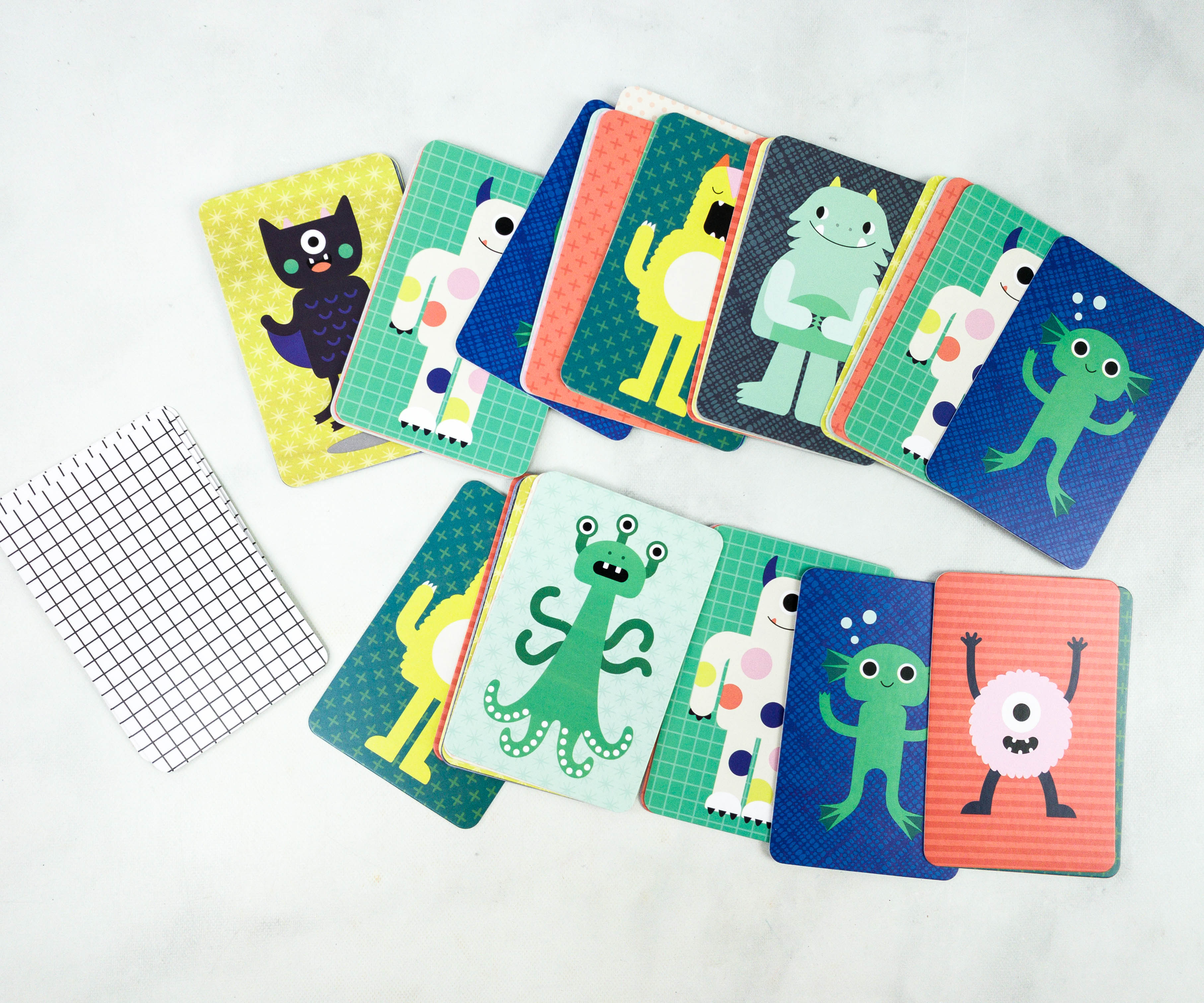 Inside the container are 52 pieces of specially designed cards. There are 26 designs and there are 2 cards per design. The kids just need to find as many card matches as they can to win the game!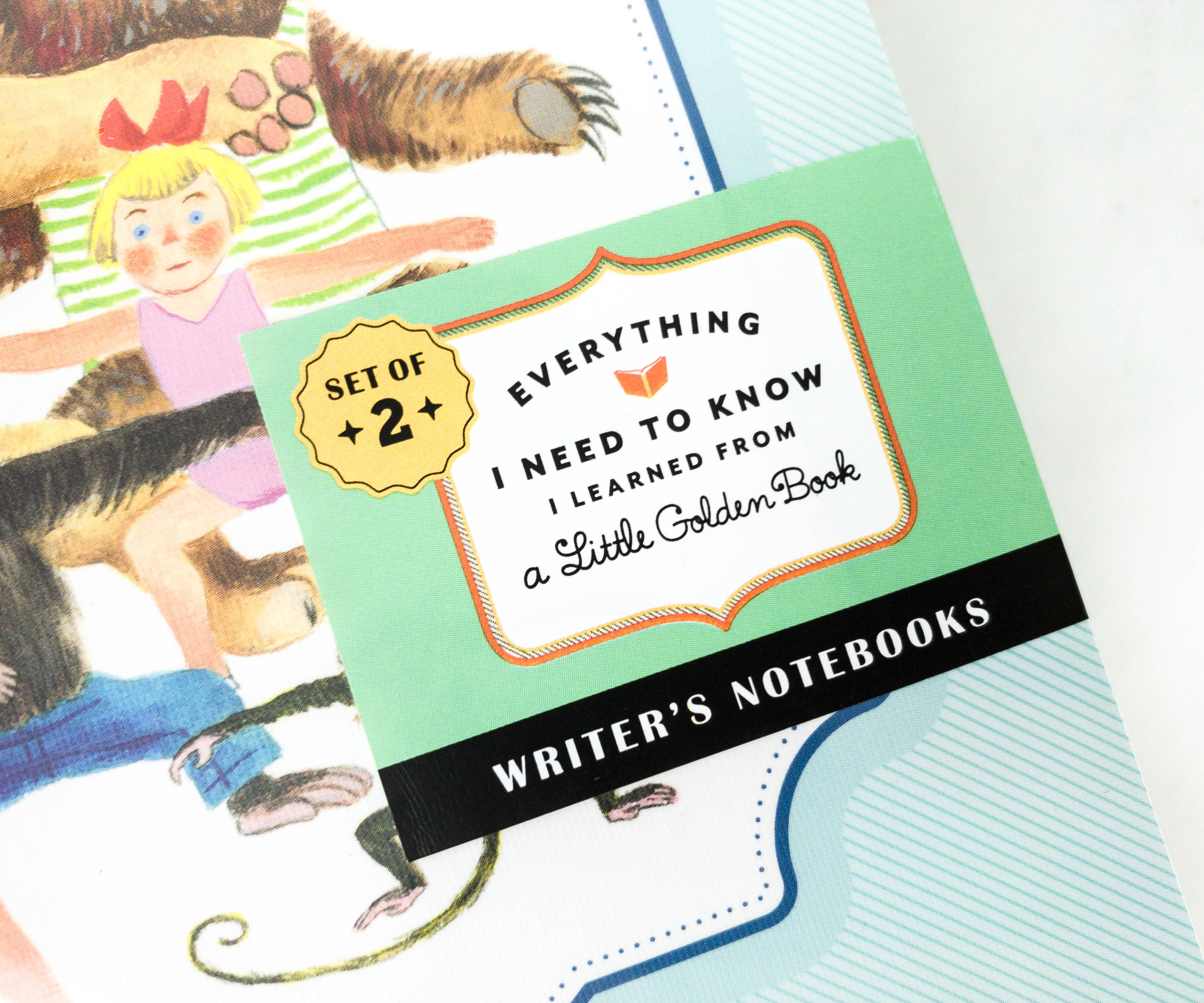 Notebooks. This month's box also includes two sets of writer's notebooks! This is where kids can practice writing or doodling anything they want!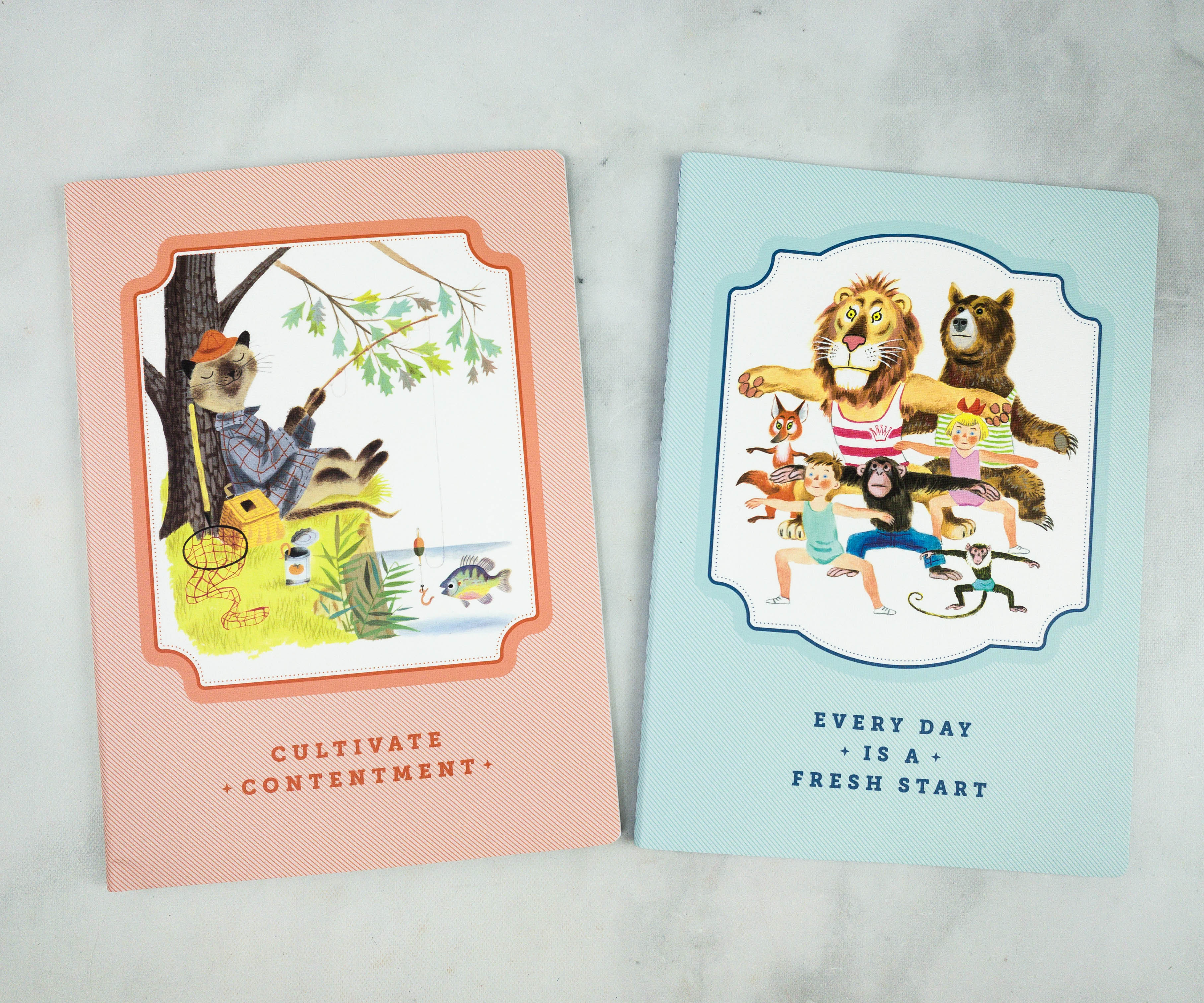 The first one is a red notebook that features a cat fishing under the tree, and the second is a blue notebook that features a human and an animal doing some exercise!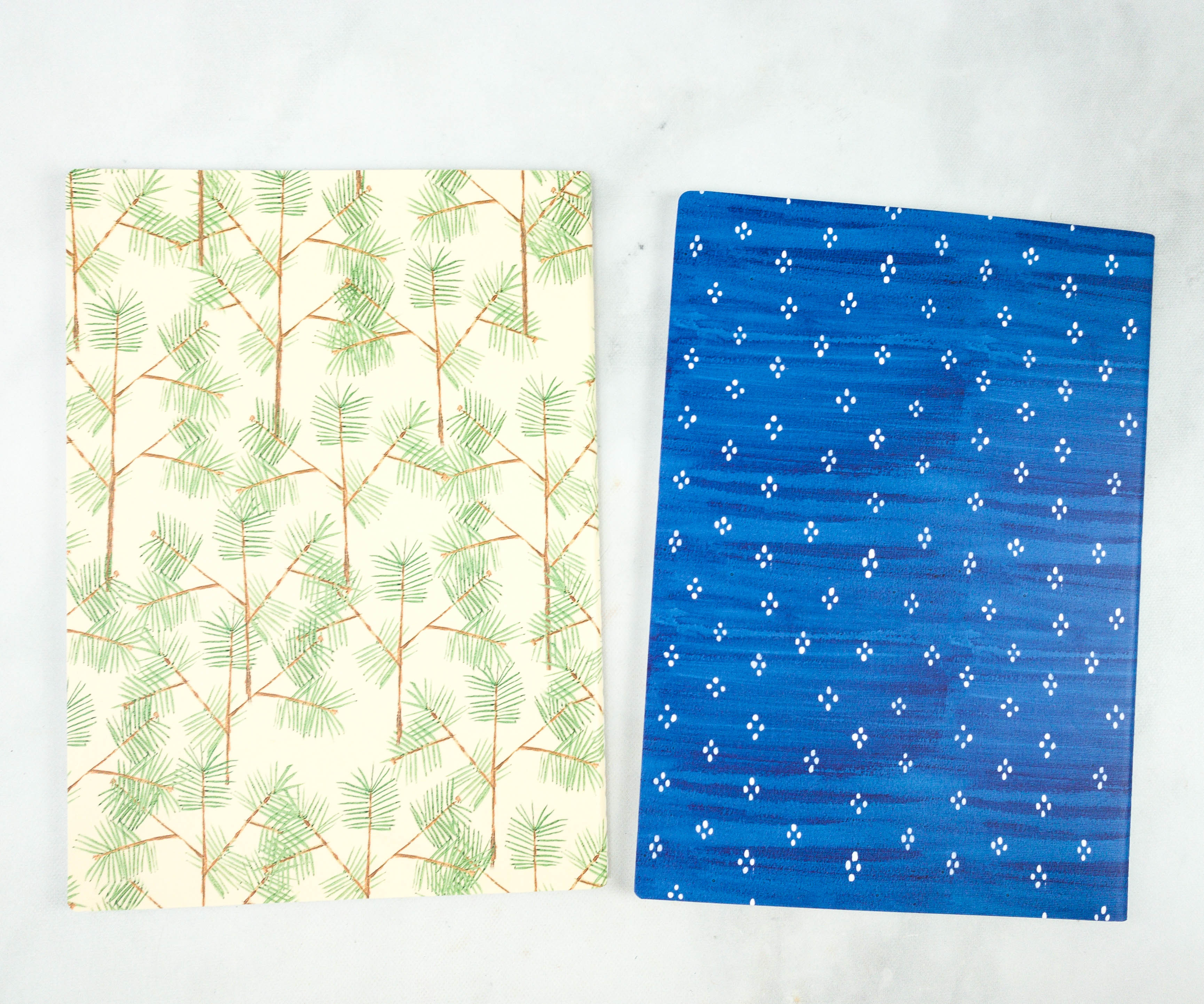 The back of each notebook also features unique patterns.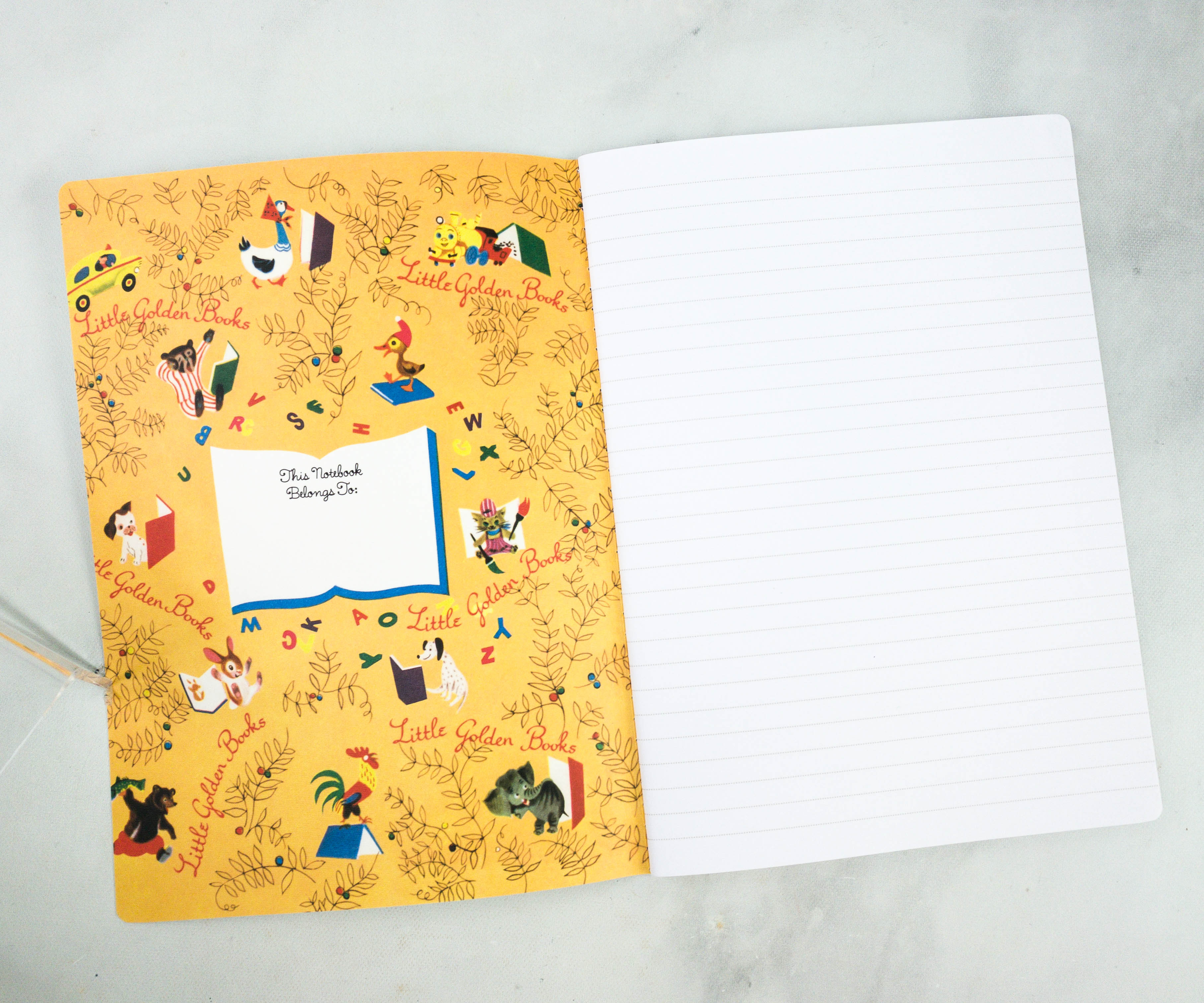 The pages are lined. Meanwhile, the inner part of the cover is where the kids can write their name! These are cute and my 6 year old will use them, but I would say they aren't perfect for a child that's just turned 3.
Bluum's January curation is filled with fun and entertaining toys for my kids. These toys also help develop different skills, from motor skills to analyzing skills and more. The puzzle and the penny blocks are my kids' favorite! The puzzle can be brought on-the-go since it comes with a handy pouch. Meanwhile, the penny blocks make a great way of teaching kids to count and to identify colors. All in all, this was a good box, especially for parents looking for new and unique toys for their kids!
What do you think about Bluum?