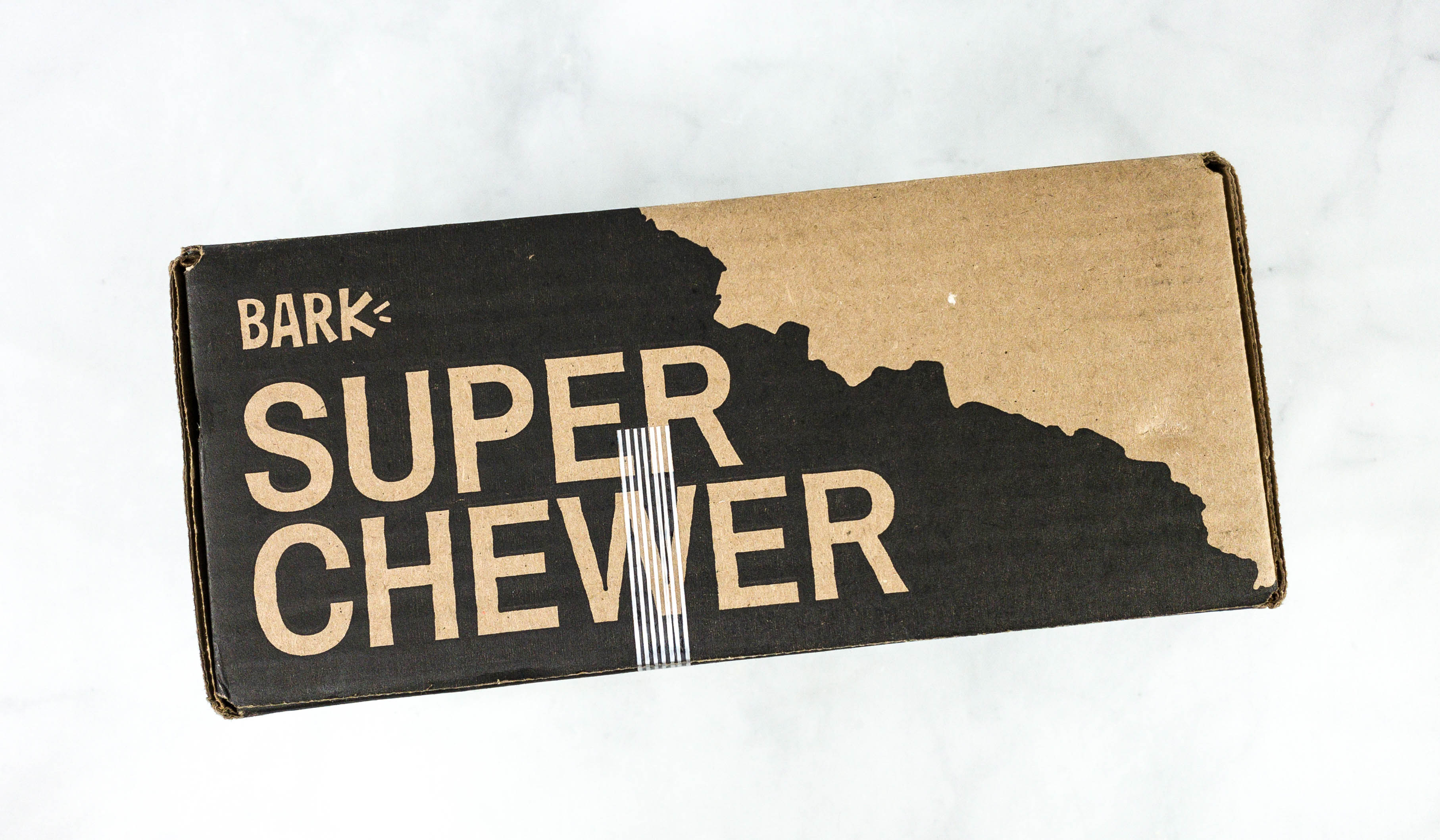 Super Chewer is a monthly subscription box for heavy chewer dogs. Each box is themed and includes 2 fluff-free toys, 2 full-sized bags of treats which are made either in the USA or Canada, plus 2 all-natural chews. A month-to-month plan is $45. It goes down to $35 per month for a 6-month plan, and $30 per month if you subscribe to a 12-month plan.
DEAL: Get 50% off on your first box on a 6+ month subscription! No coupon needed, just use this link to subscribe. OR when you subscribe to a 6- or 12-month SUPER CHEWER plan get FREE Extra month of BarkBox SUPER CHEWER!
LIMITED TIME: Get a FREE extra toy EVERY MONTH ($84 value) when you subscribe to a multi-month plan (we always recommend 6 or 12 months for the best value) – just use this link to subscribe– no coupon code needed!
Super Chewer will replace a toy for free if your dog defeats it!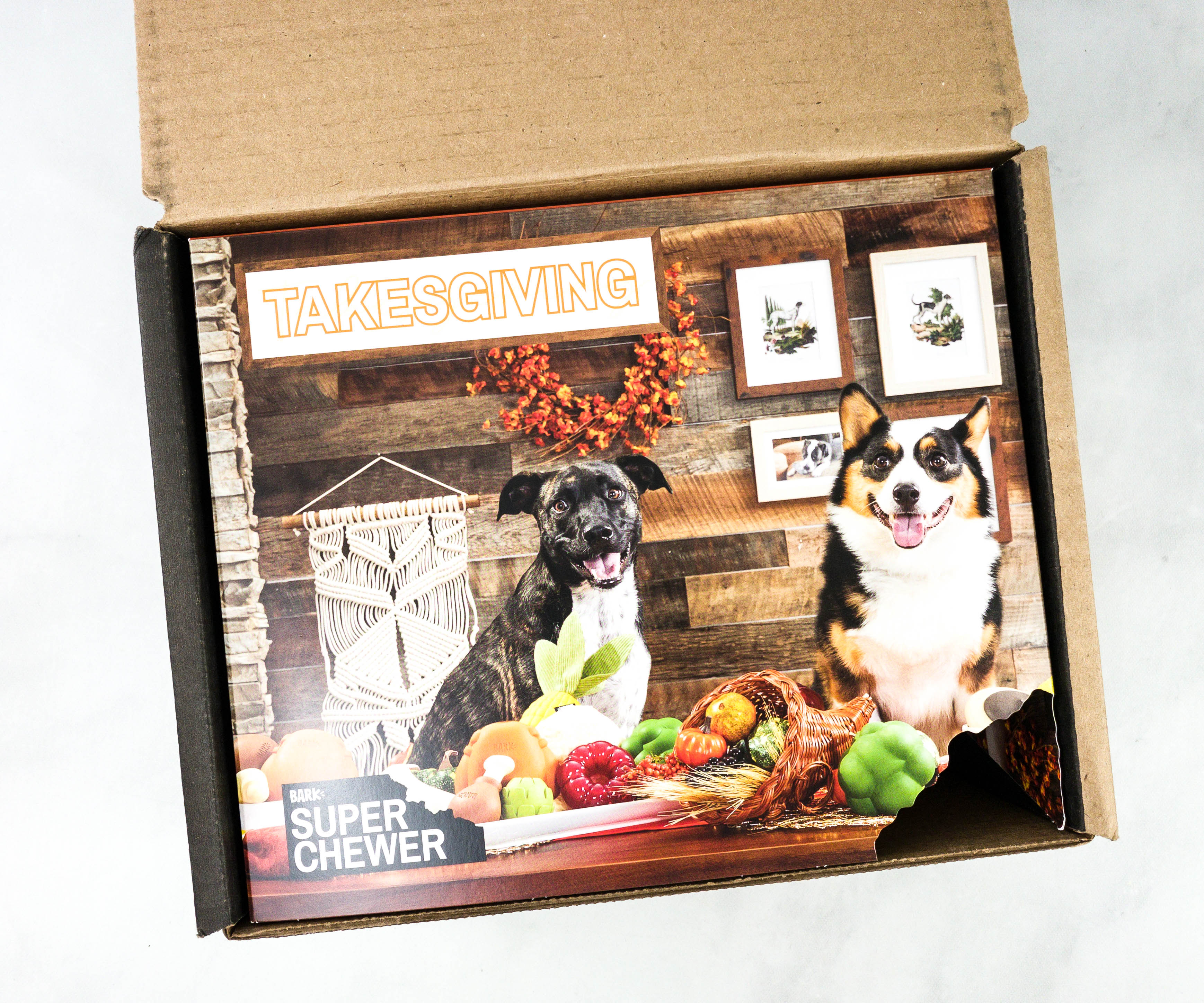 The November 2020 Super Chewer theme is Takesgiving!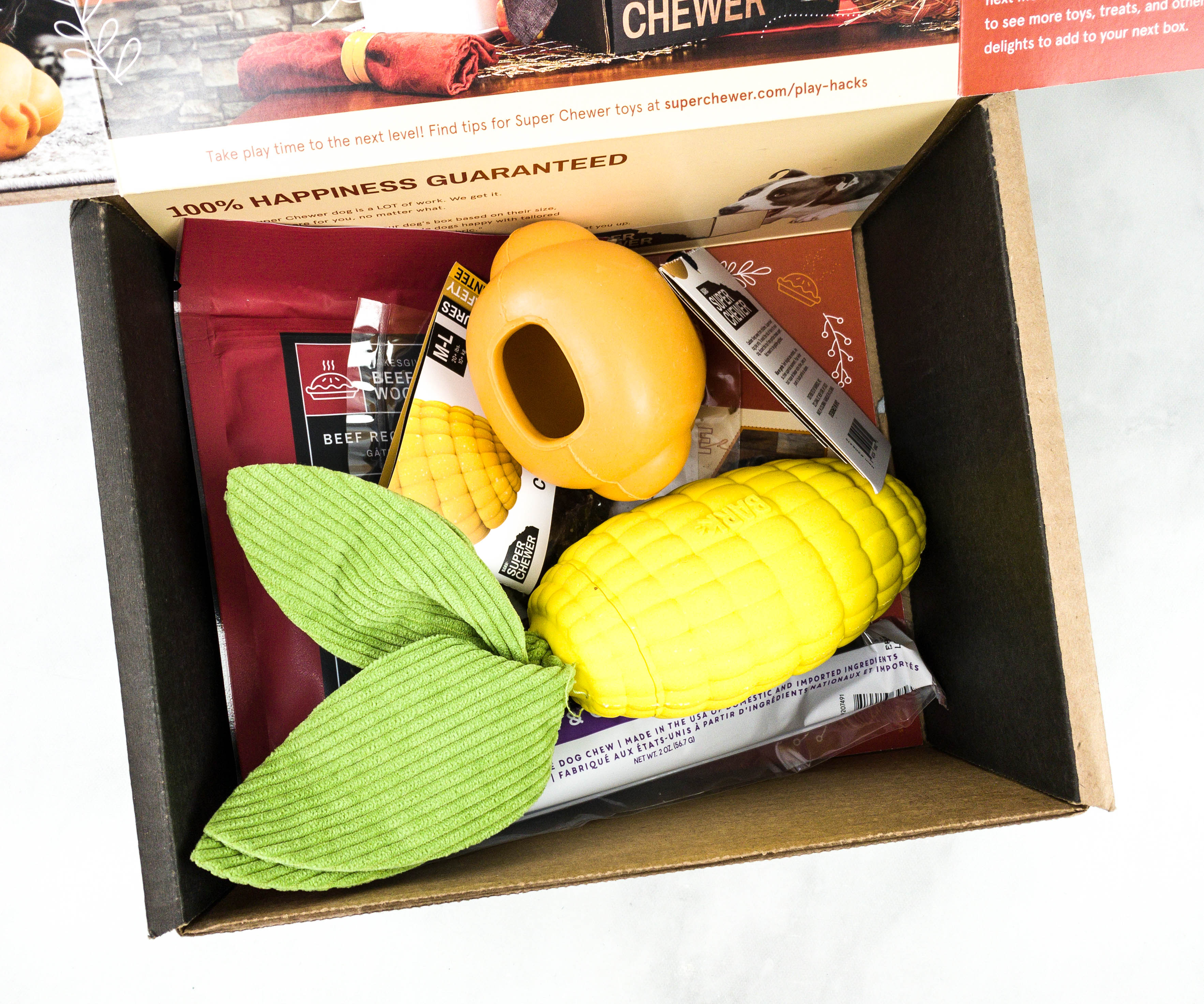 The box doesn't contain any extra packaging or fillers but the items still arrived in great condition.
The inner flaps features a variety of high-quality photos relating to this month's theme!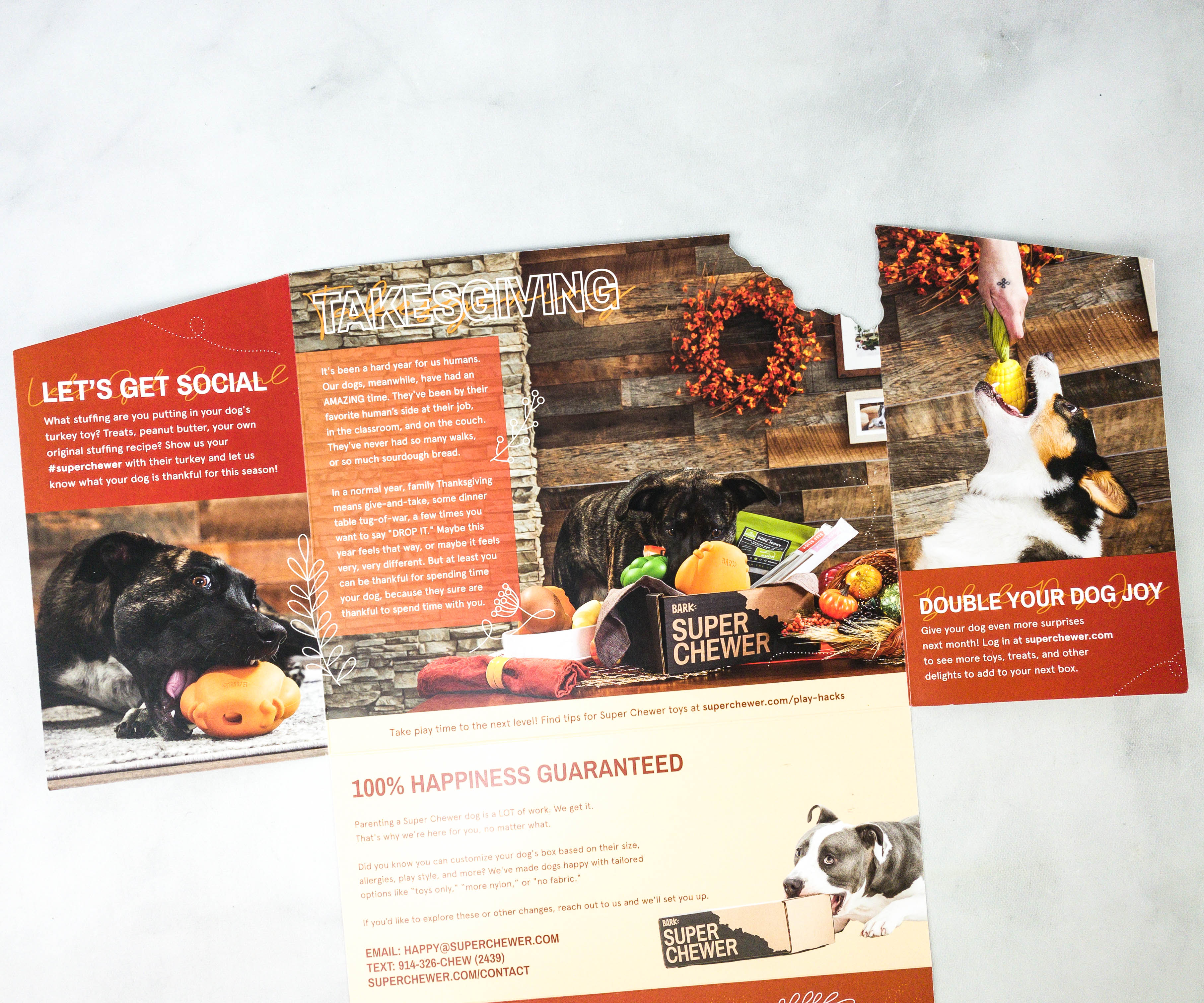 According the box's flap, you can customize your dog's box based on their size, allergies, and play style. You can also choose between "toy only", "more nylon", or even "no fabric" toys.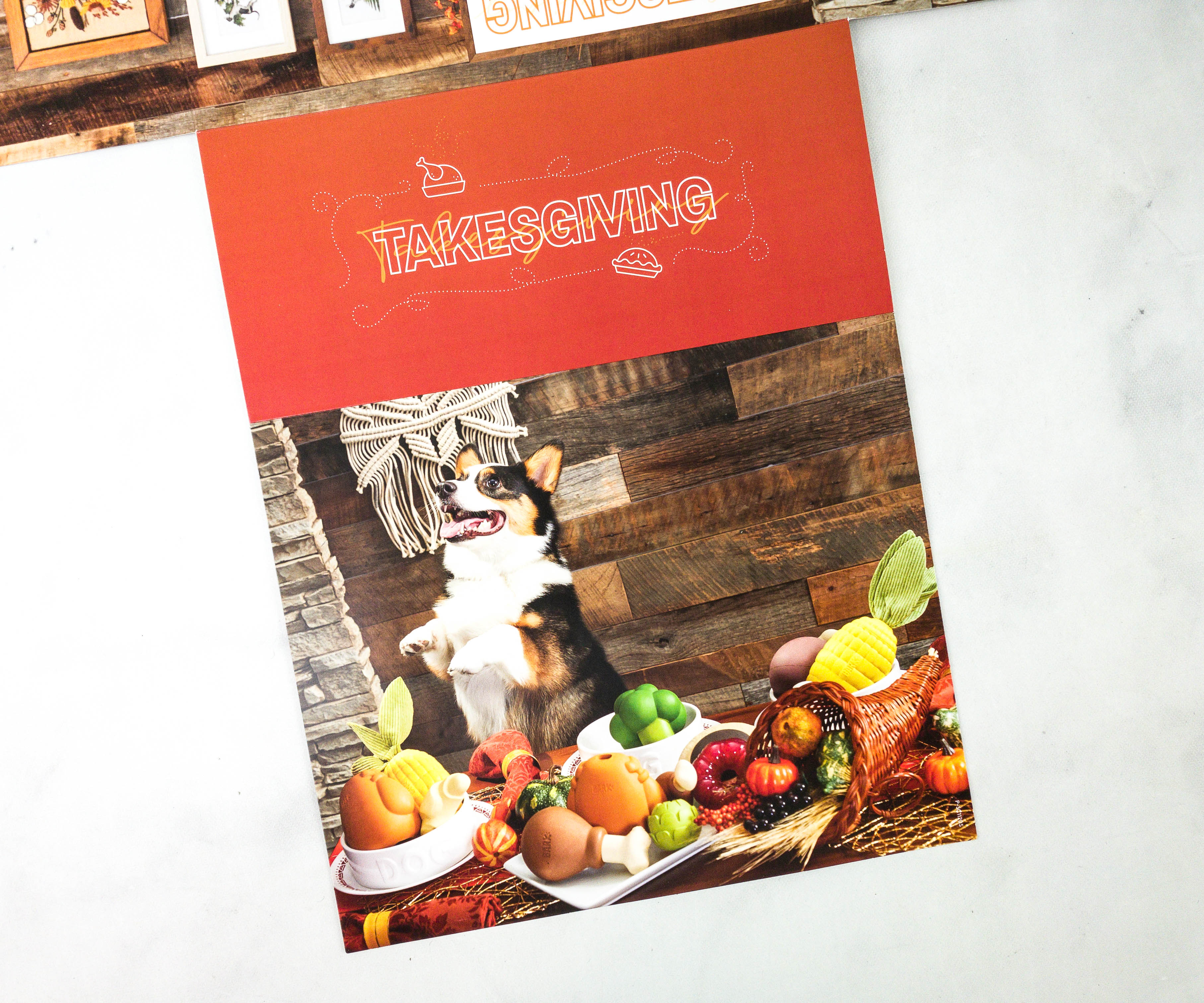 Happy Takesgiving!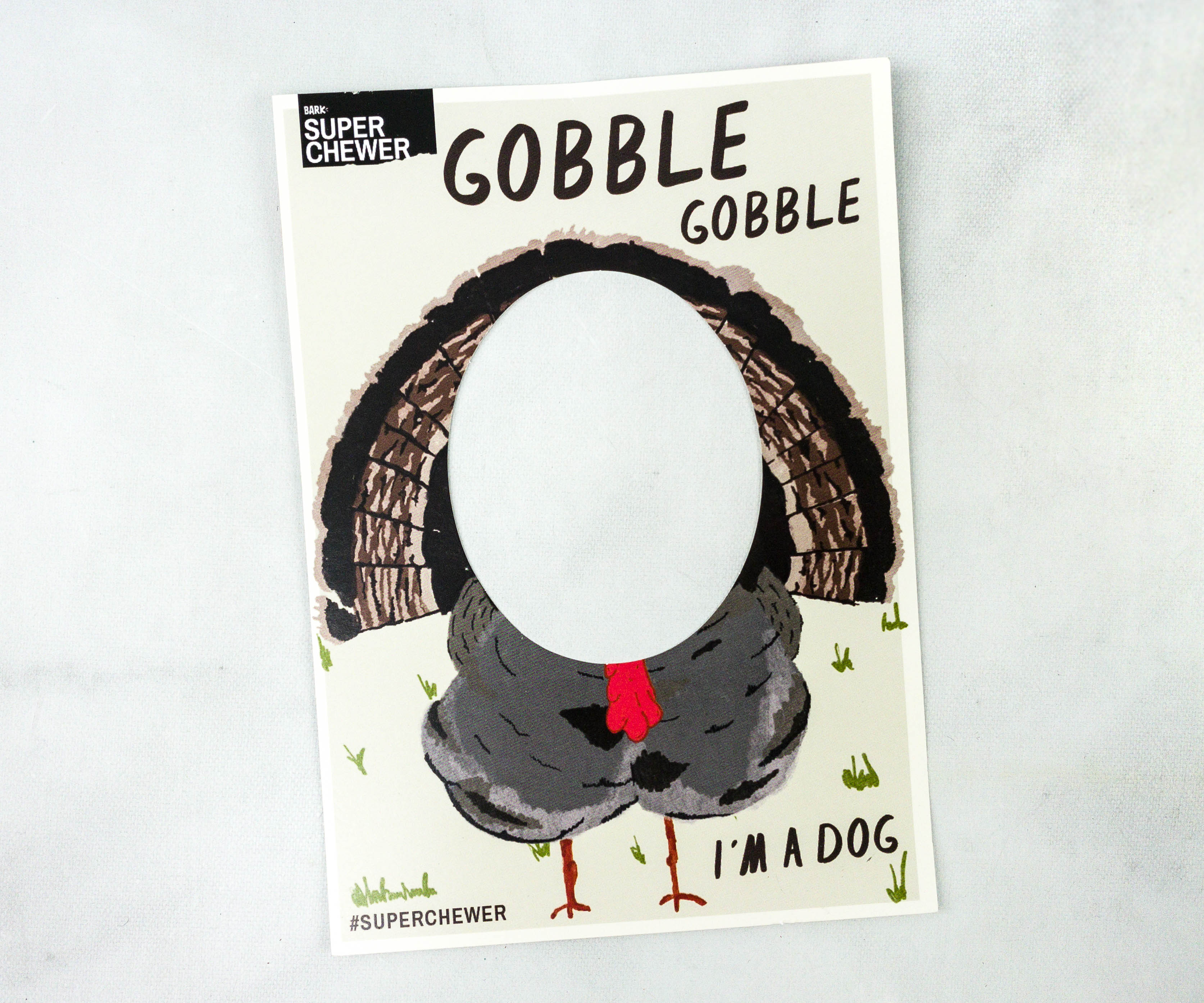 Also included inside the box is a unique card that features an image of a turkey with a hole in the middle where pups can insert their face!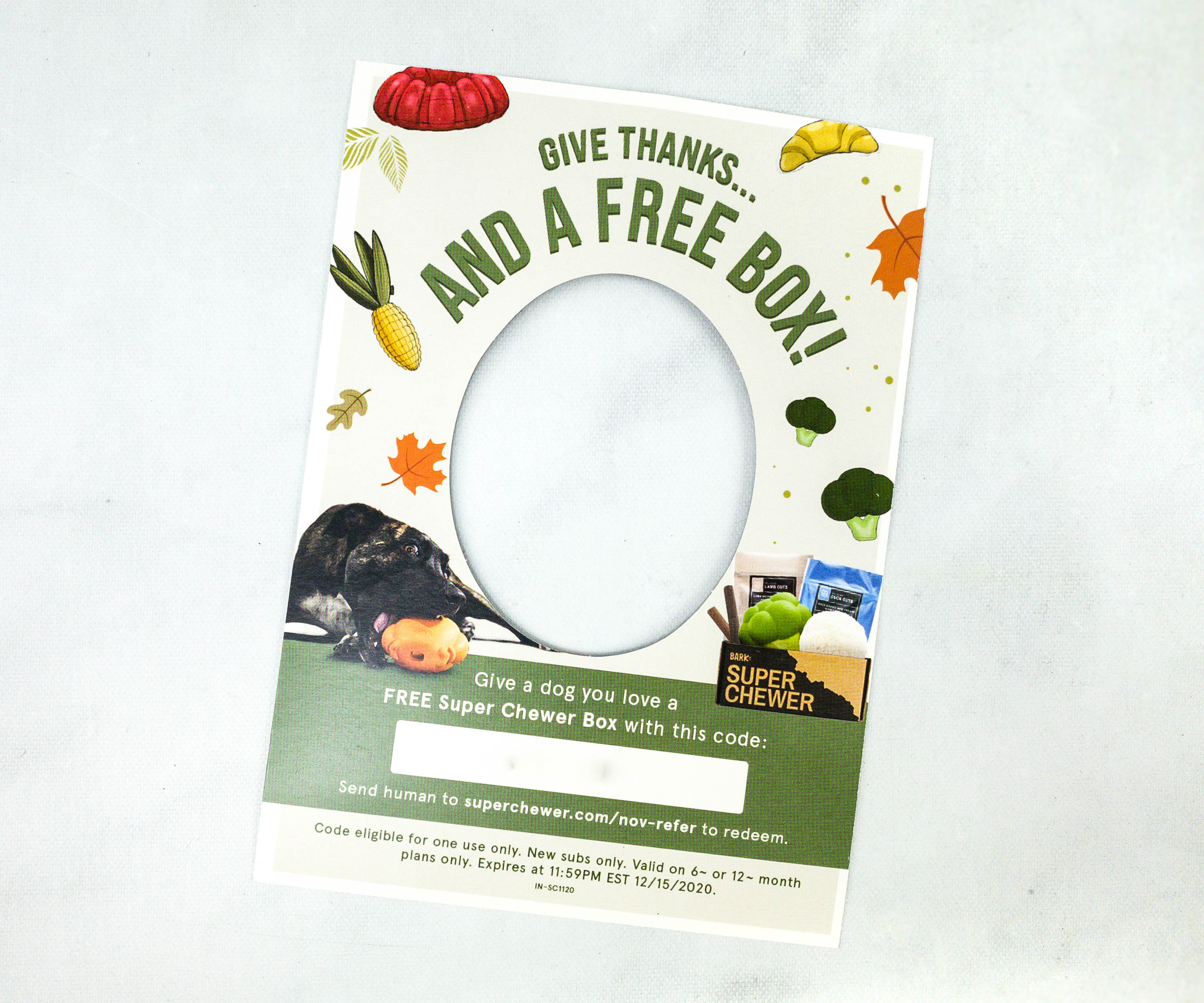 At the back is a coupon code which you can use to get a free Super Chewer box.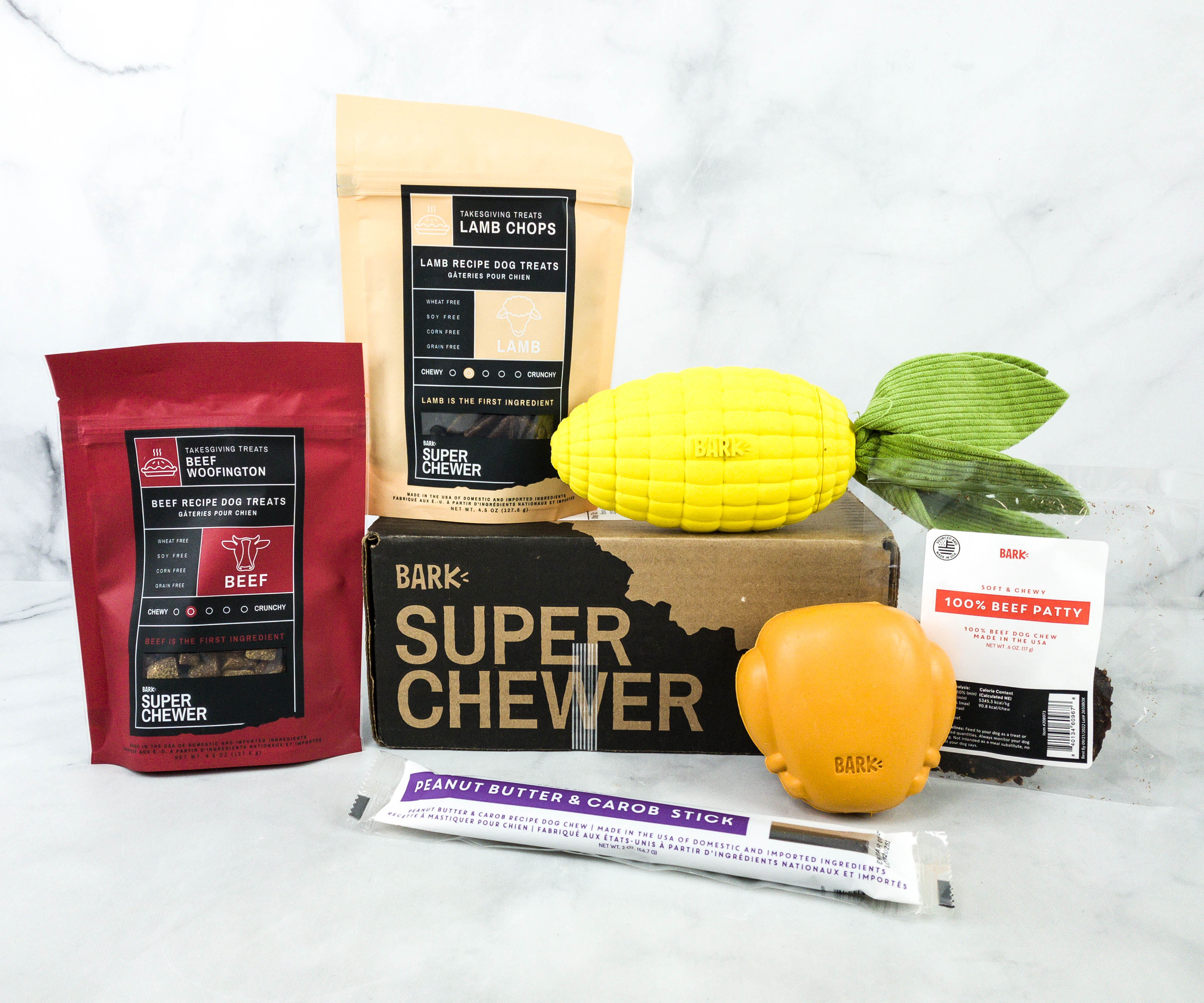 Here are all the items in the November 2020 Super Chewer Box!
Treat-Stuffed Turkey Dog Toy ($14) Thanksgiving won't be complete without a turkey, that's why they sent this turkey-themed treat holder and toy in the box. It's designed for medium-sized pups!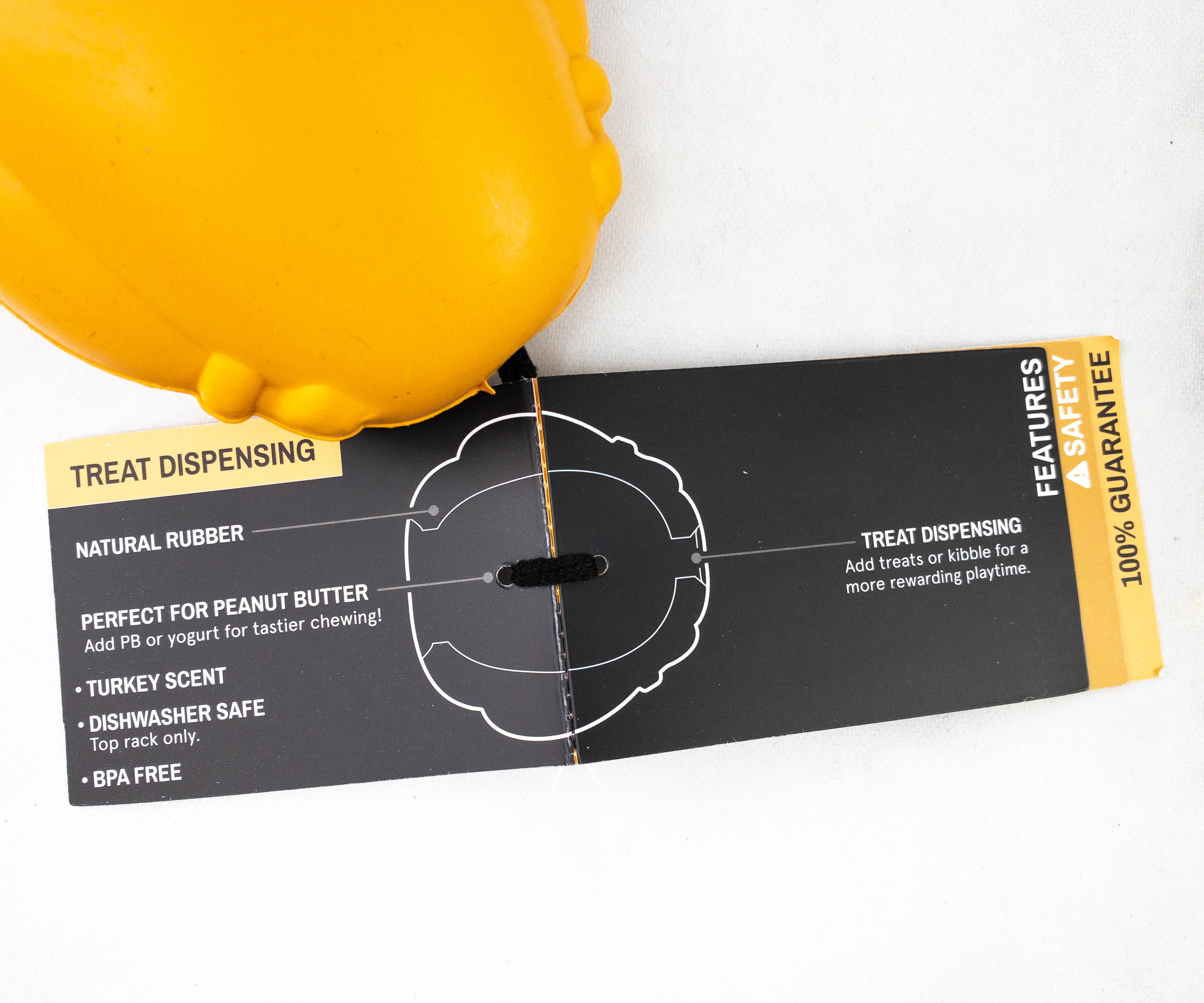 This toy is made from high-quality, BPA-free, and dishwasher safe natural rubber with a scrumptious turkey scent!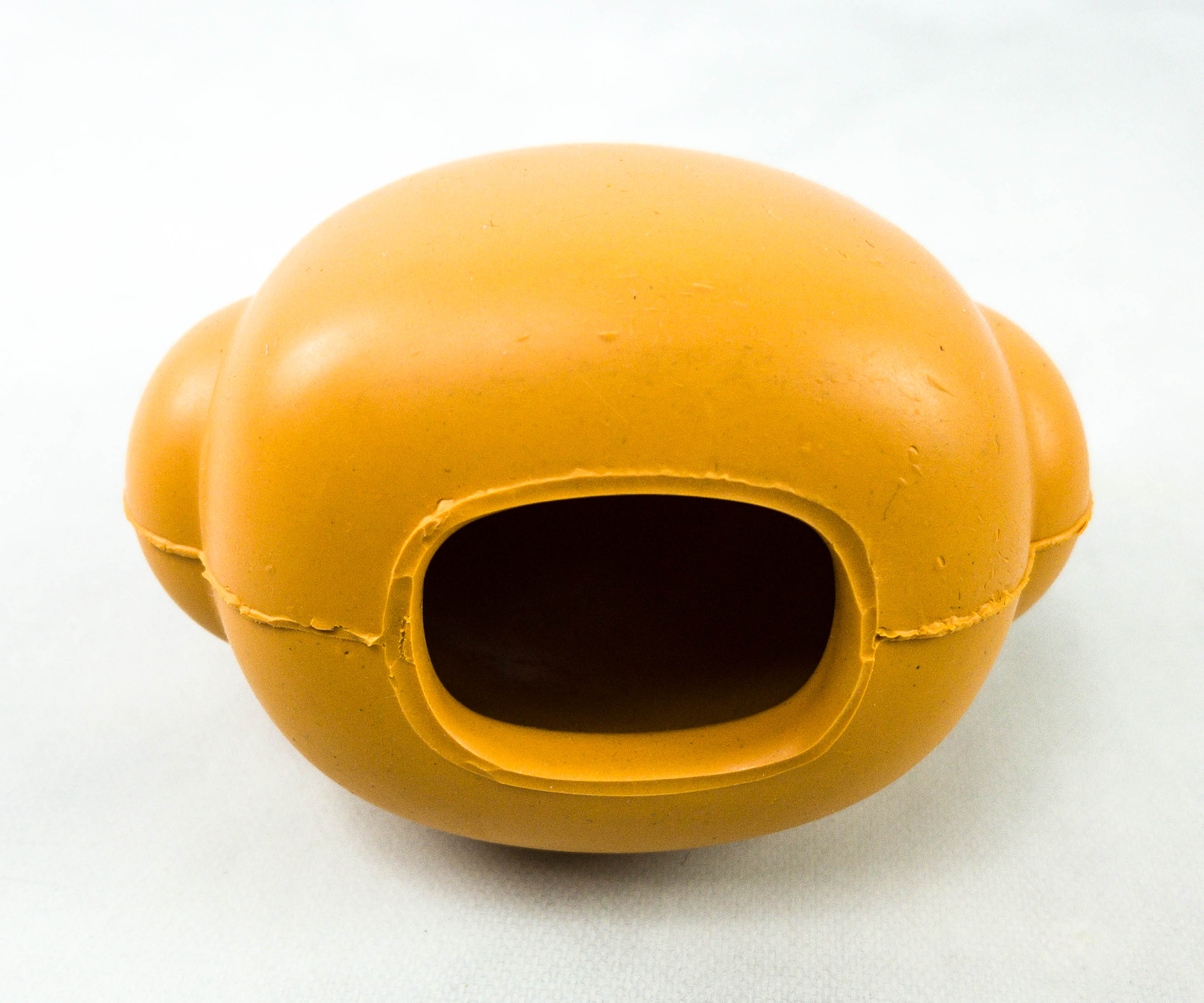 This side of the toy features a huge hole where you can insert bite-sized treats. You can also top it off with a thick peanut butter coating and then put it inside the freezer to solidify.
It's soft, lightweight, and durable, making it the ideal toy for gnawing!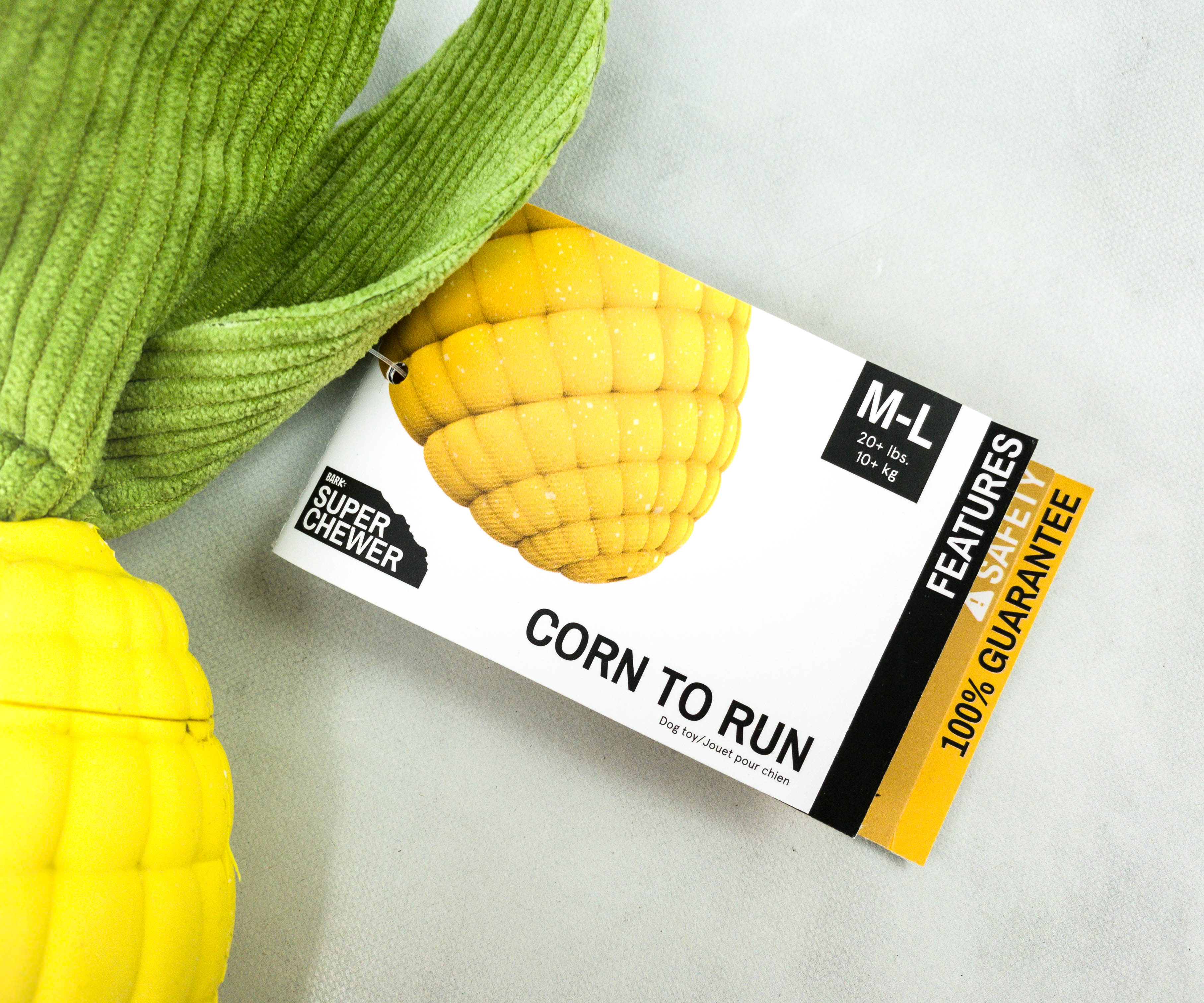 Corn To Run Dog Toy ($14) Here's another unique toy for dogs! It's a corn-shaped toy made from corduroy and natural rubber. This toy is designed for medium to large-sized pups!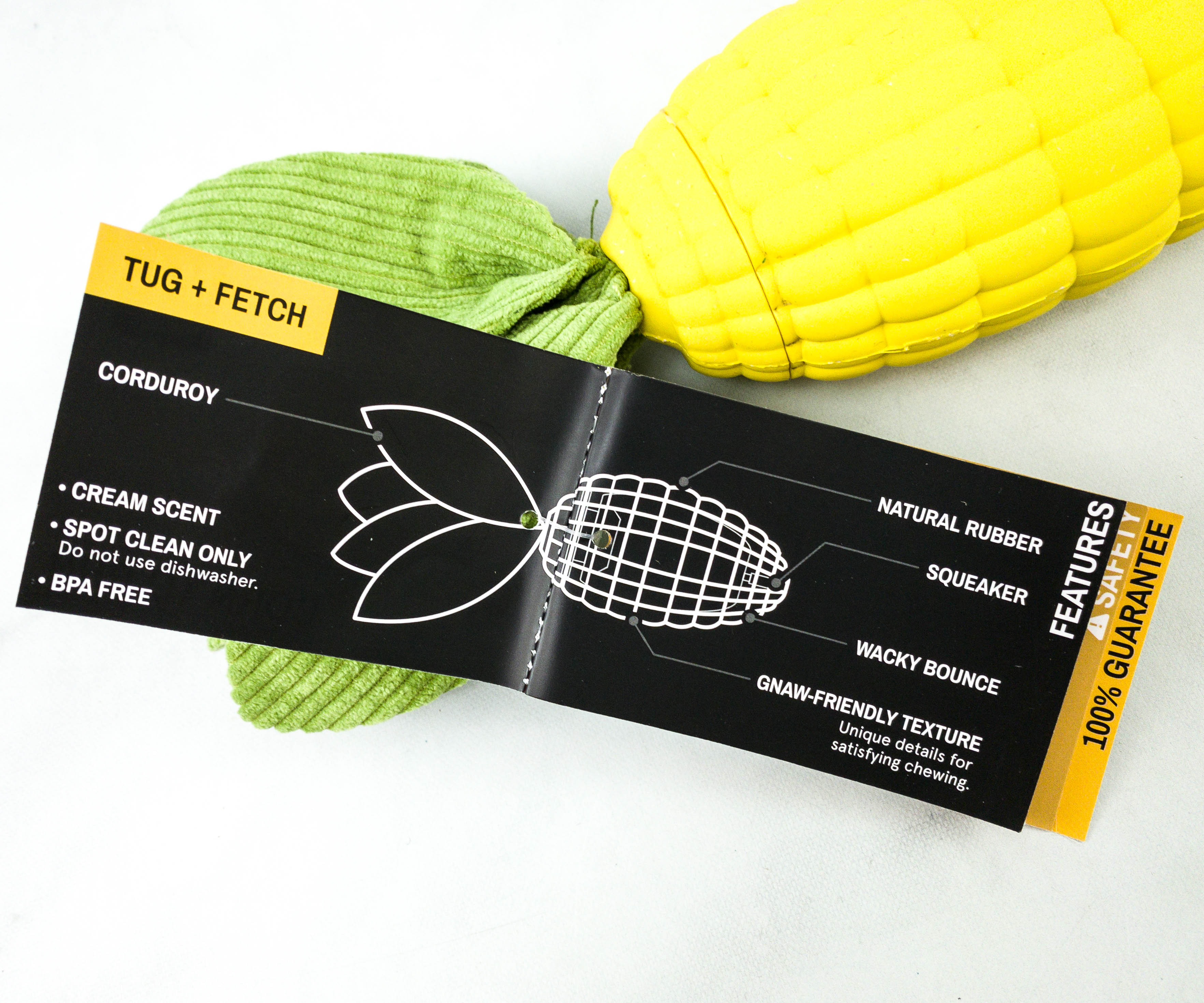 According to the tag, this toy is BPA-free. Also, spot cleaning is recommended.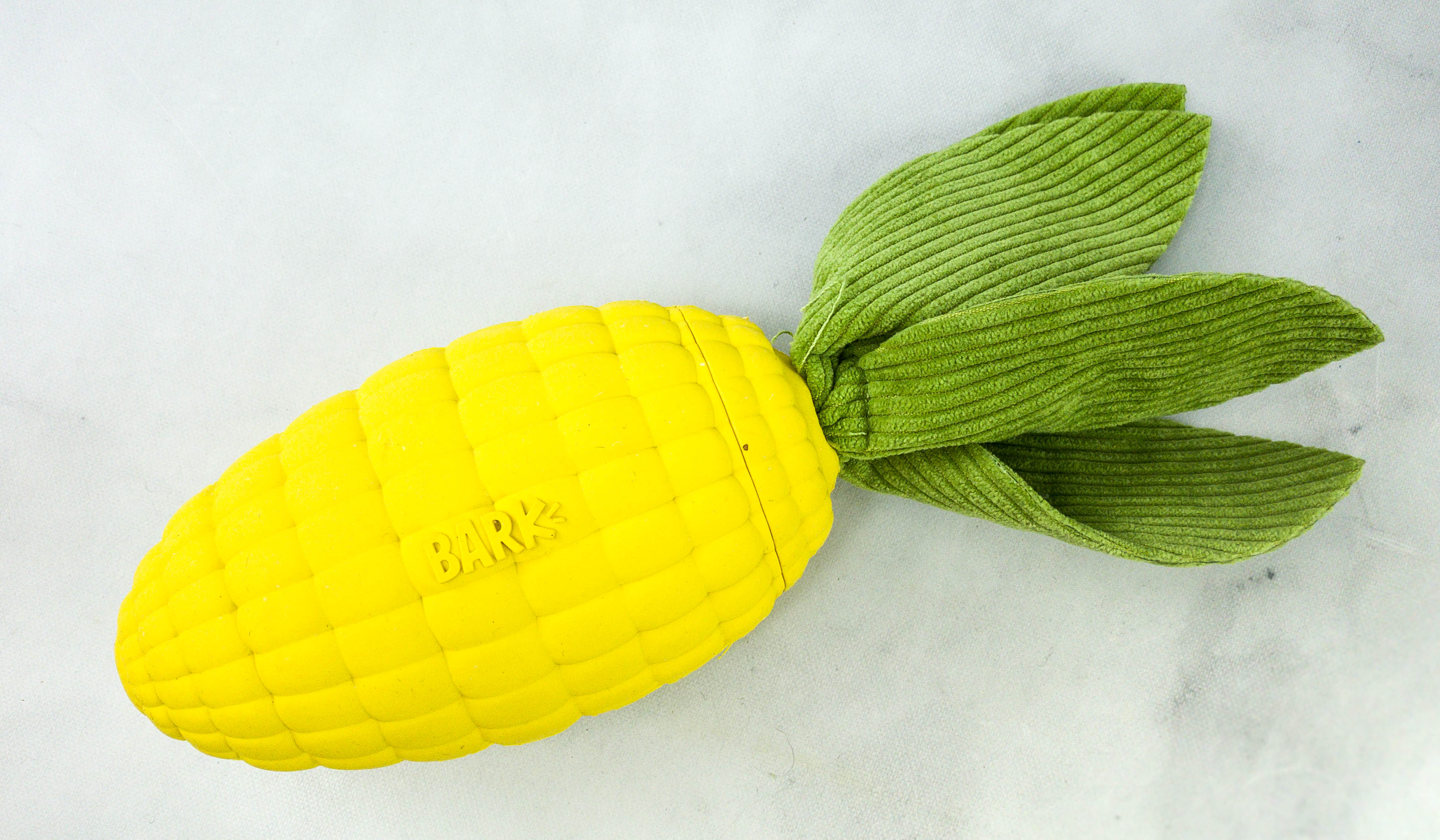 This toy features a bouncy rubber body and durable corduroy leaves. It's ideally used for playing fetch or for tug-of-war games with your pups. It also comes with a cream scent!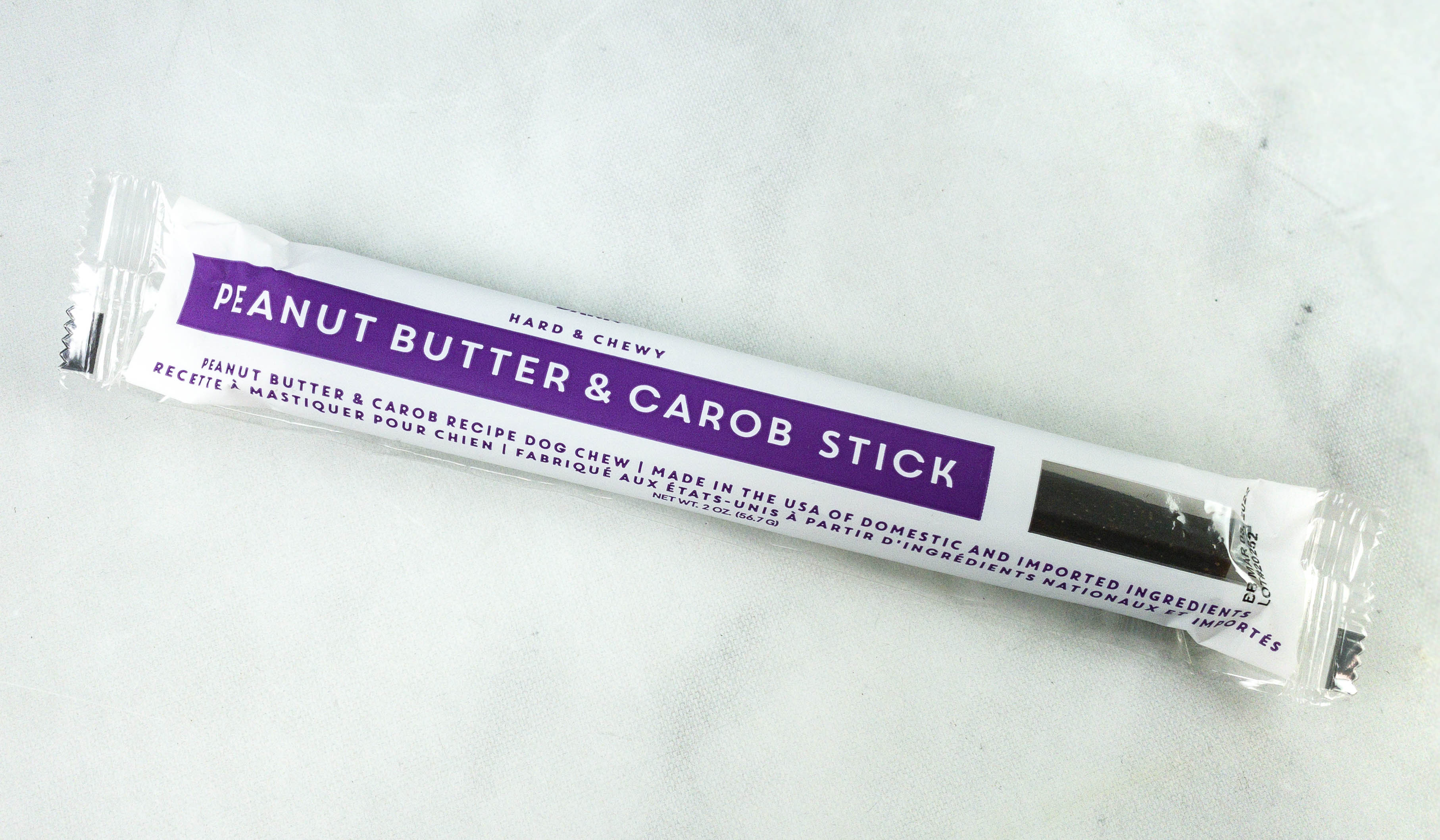 Peanut Butter & Carob Stick. Here's the ultimate reward snack for dogs! This snack stick from Bark is not just chewy, it's so flavorful and nutritious as well.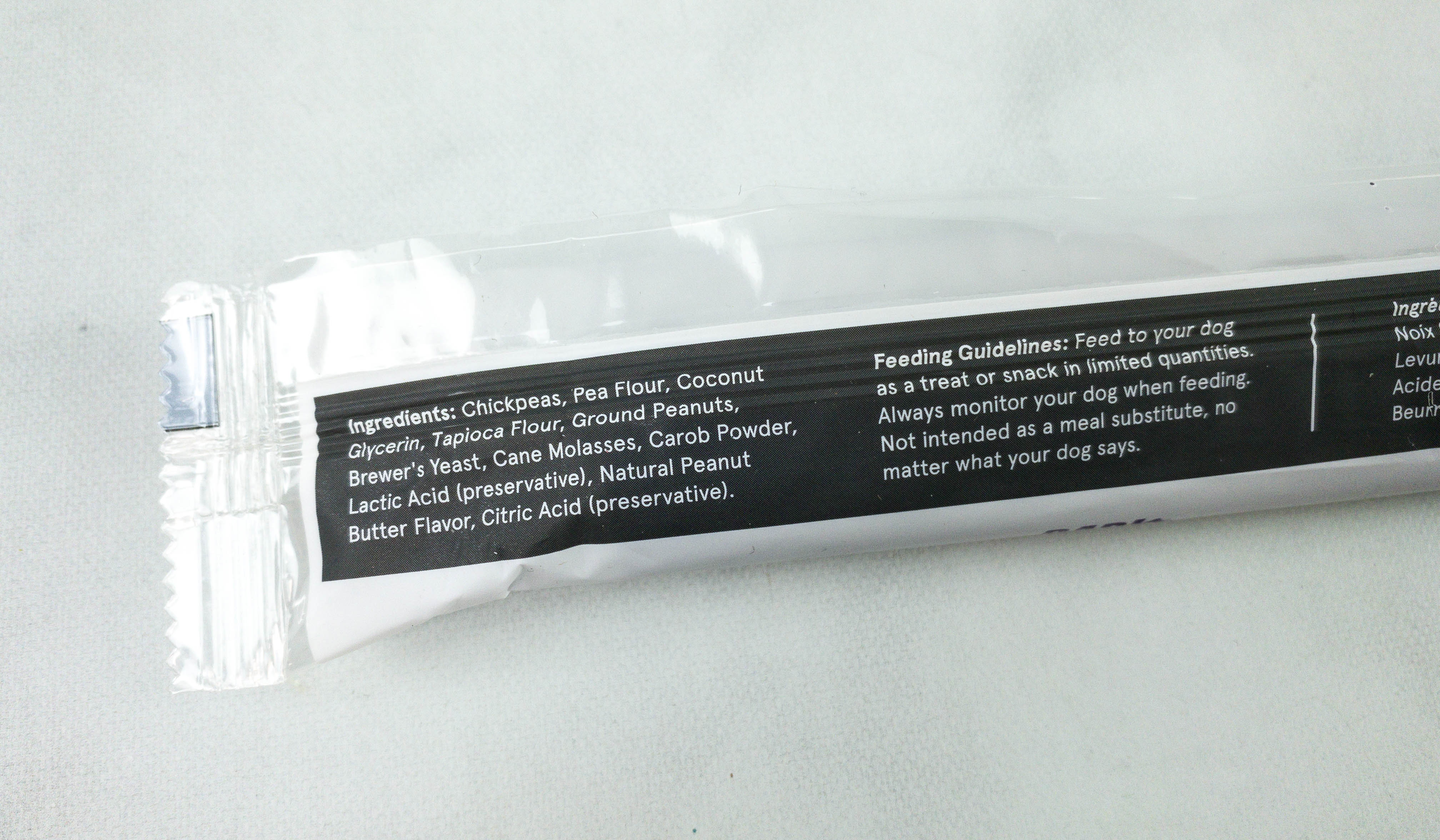 This stick is made with natural peanut butter flavor and ground peanuts, no wonder Dean loves it so much! Other ingredients are carob powder, brewer's yeast, and cane molasses.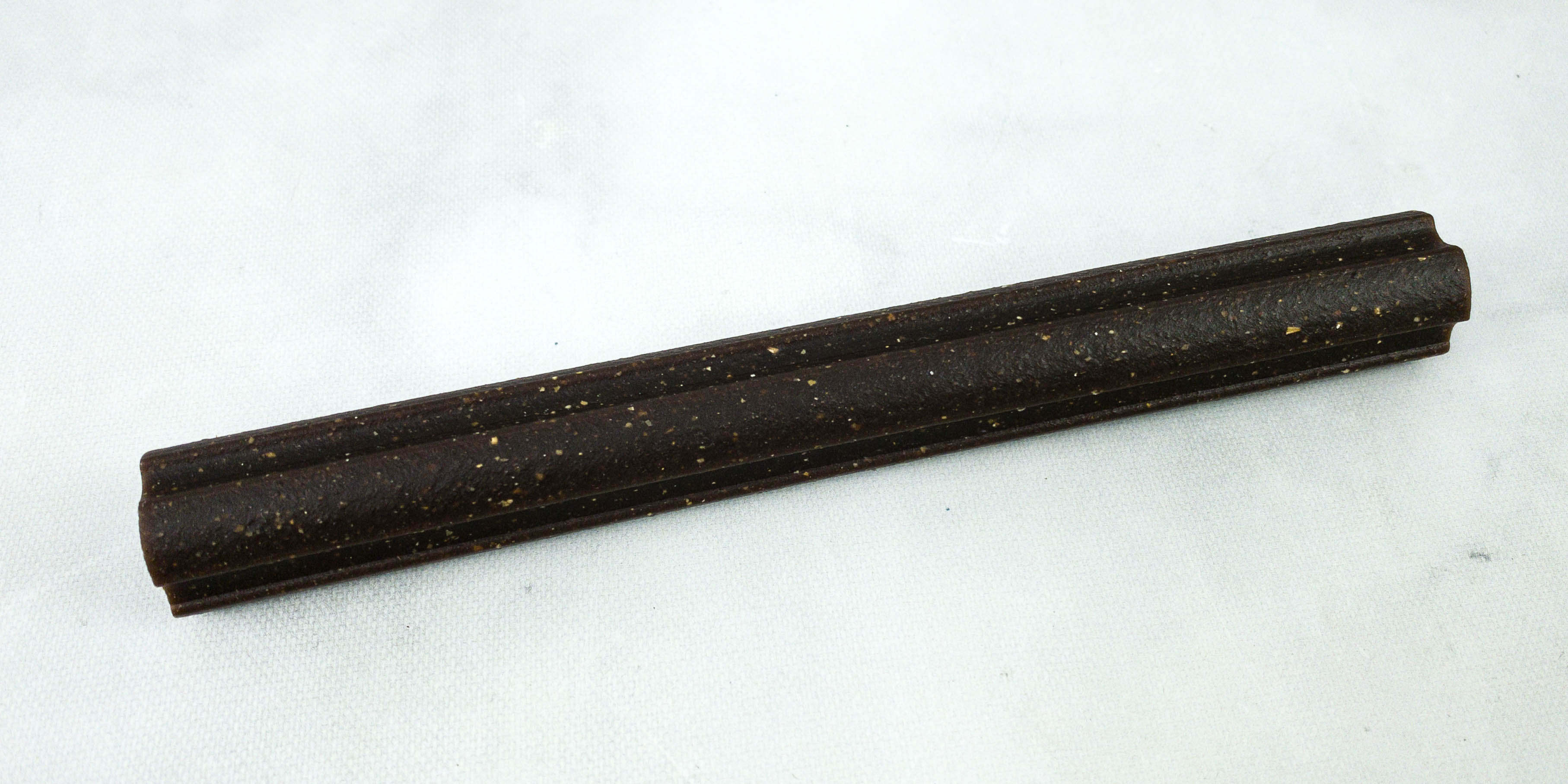 You can serve this stick as is, or break it into smaller pieces for portion control!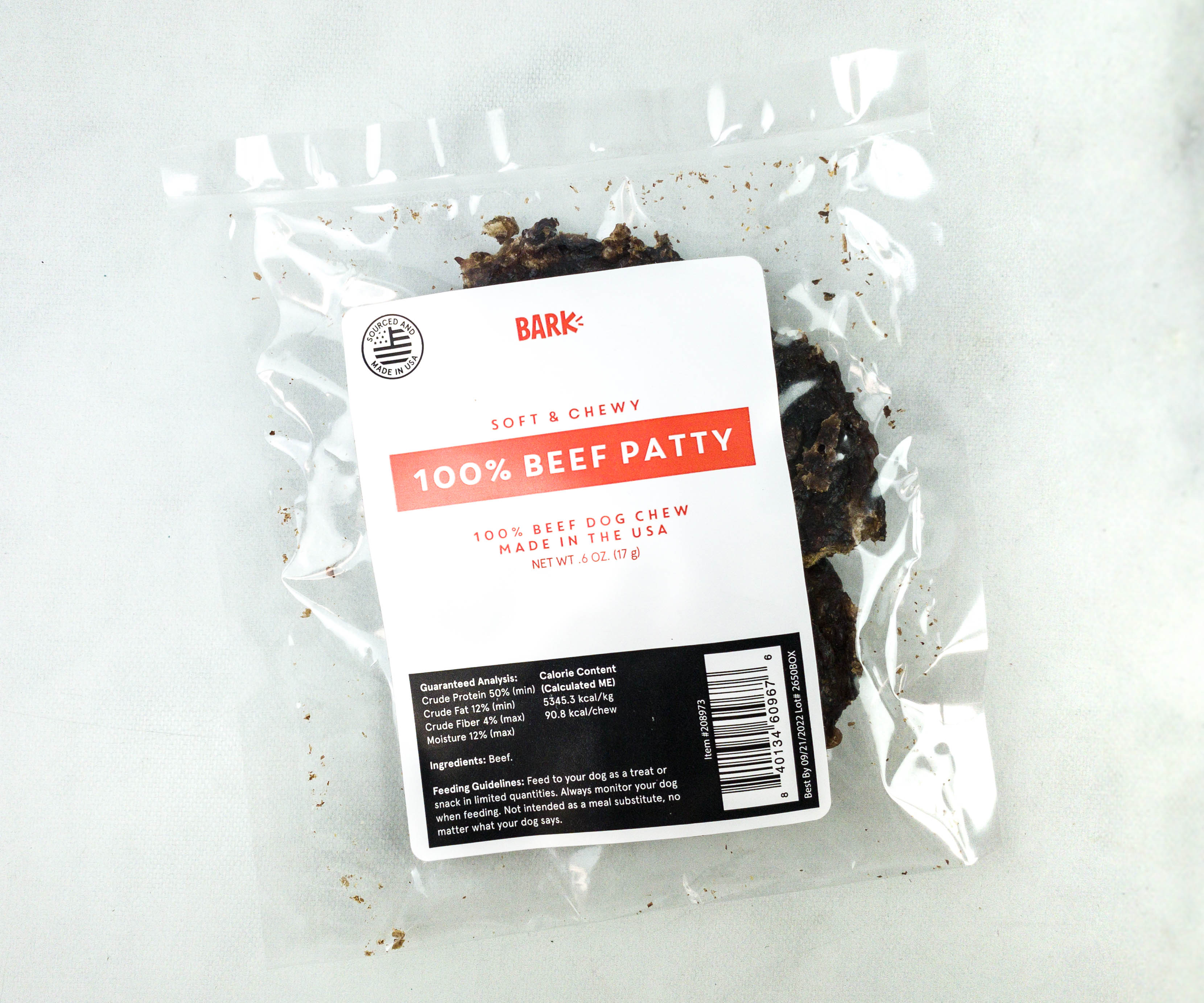 100% Beef Patty Dog Chew. This delicious pack of treats is made in the USA using 100% chewy beef ingredient!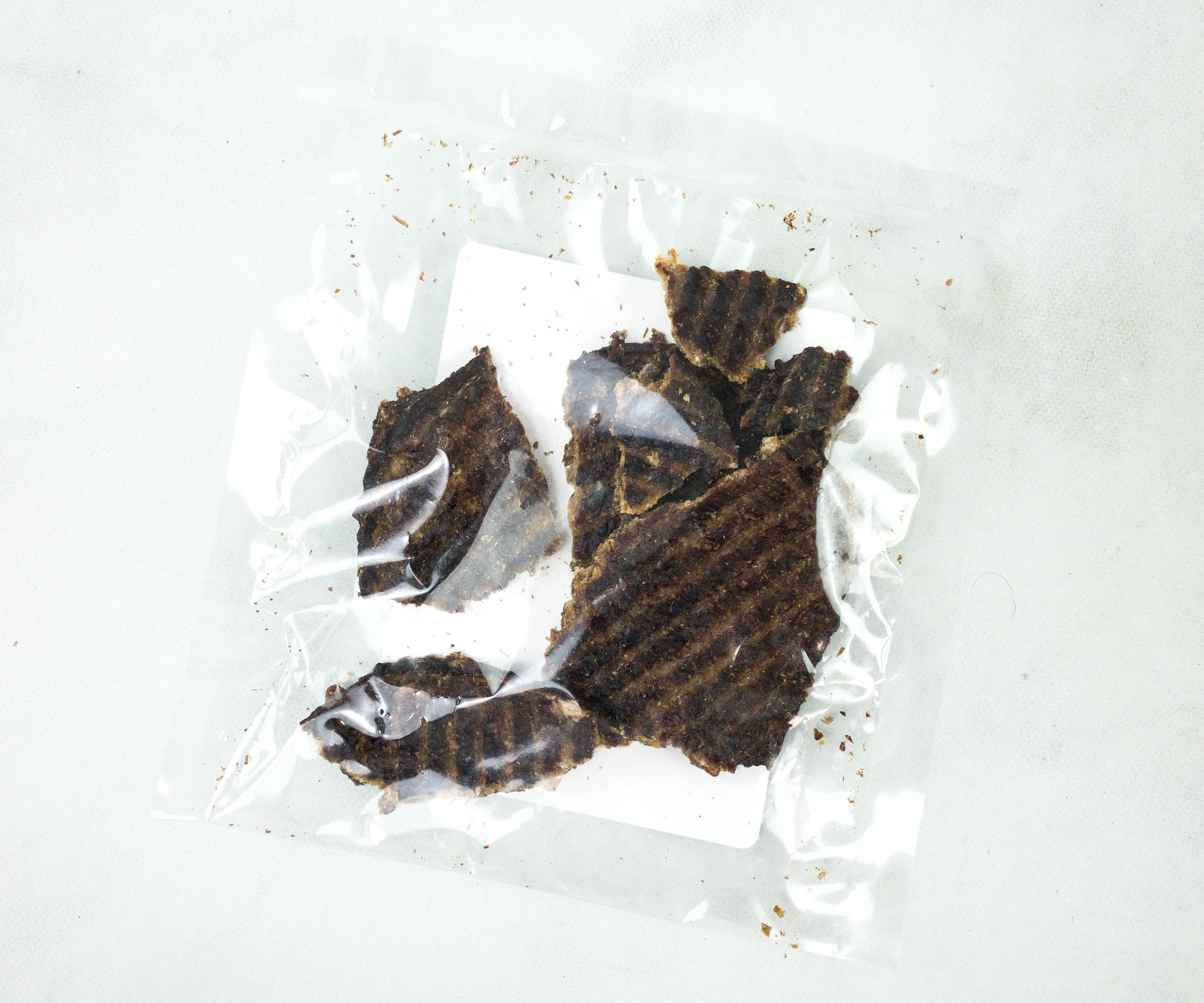 It's a highly nutritious treat packed with protein and other essential nutrients for a stronger and more improved immune system.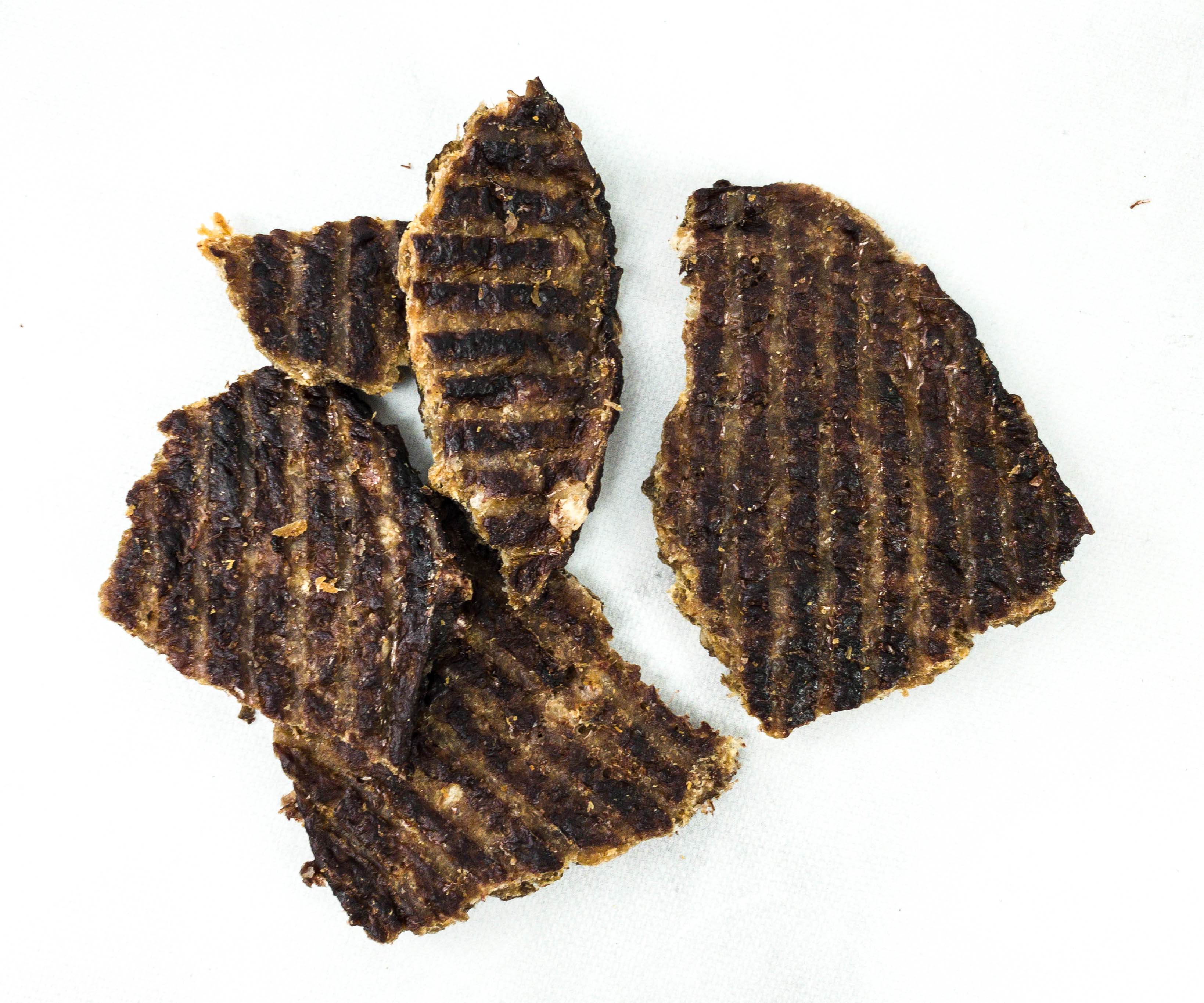 These chewy beef chunks are good snacks for dogs. They came in big chunks but you can break them down into smaller pieces as well.
Lamb Recipe Dog Treats. This lamb treat for dogs is also made in the USA. Aside from lamb, it has tapioca starch, coconut glycerin, flaxseed, and cane molasses.
According to the back of the pack, these treats are free from wheat, soy, corn, and grains!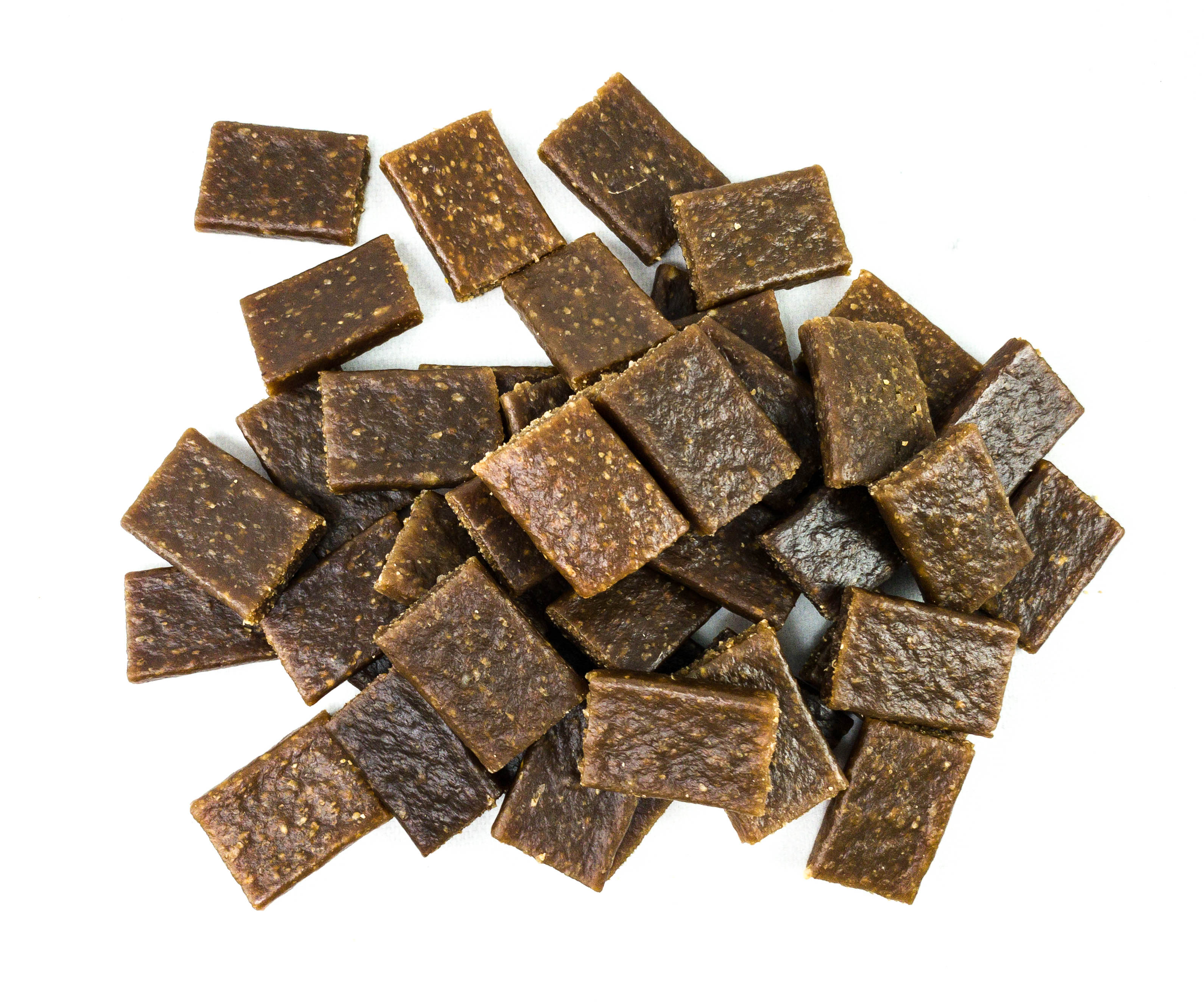 Inside the pack are rectangular, chewy treats. They perfect whether as a snack or as a training reward!
Beef Recipe Dog Treats. Here's another delicious bag of chewy treats, and this time it is made with beef!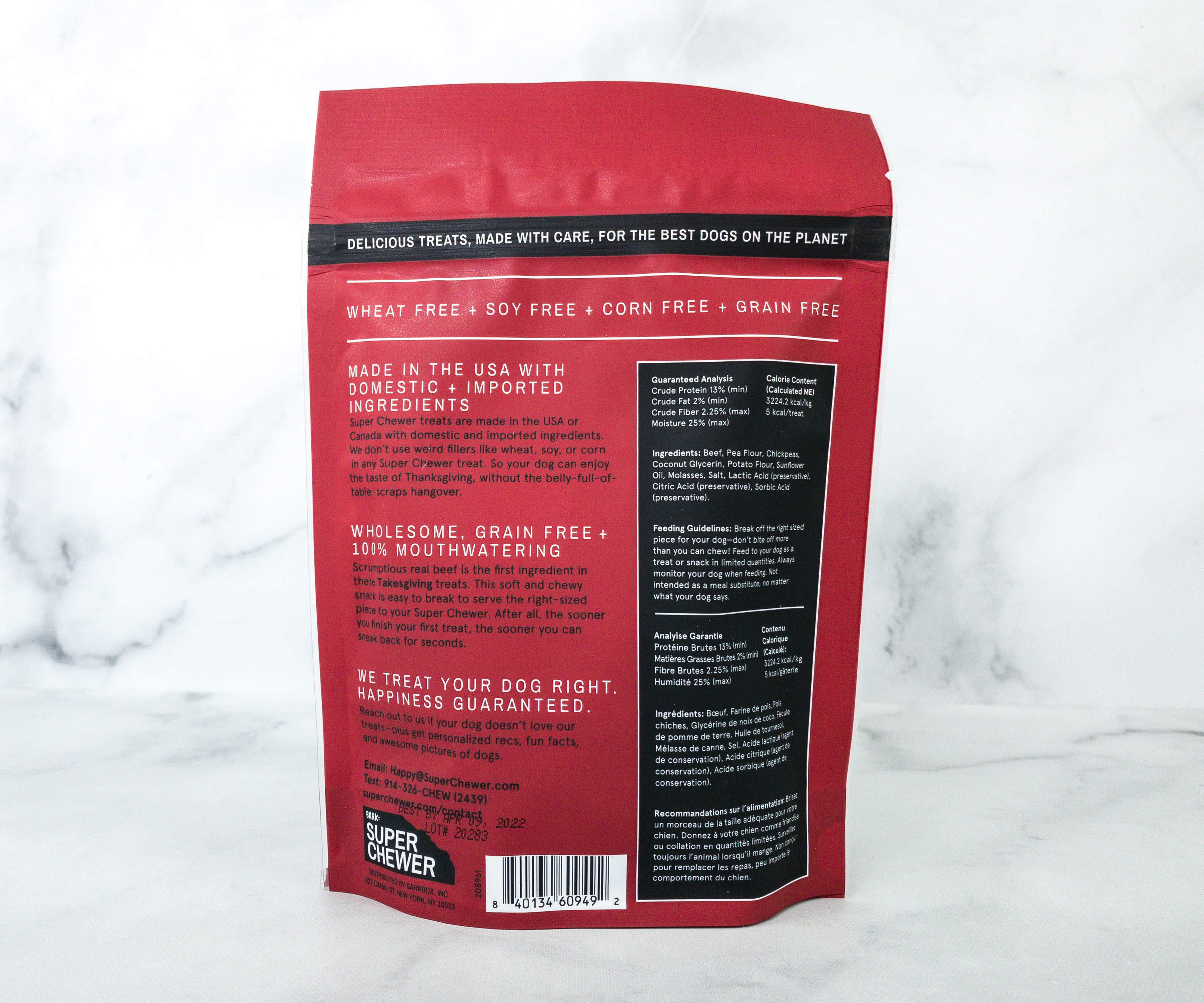 Just like the first bag, these treats are also free from wheat, soy, corn, and grains.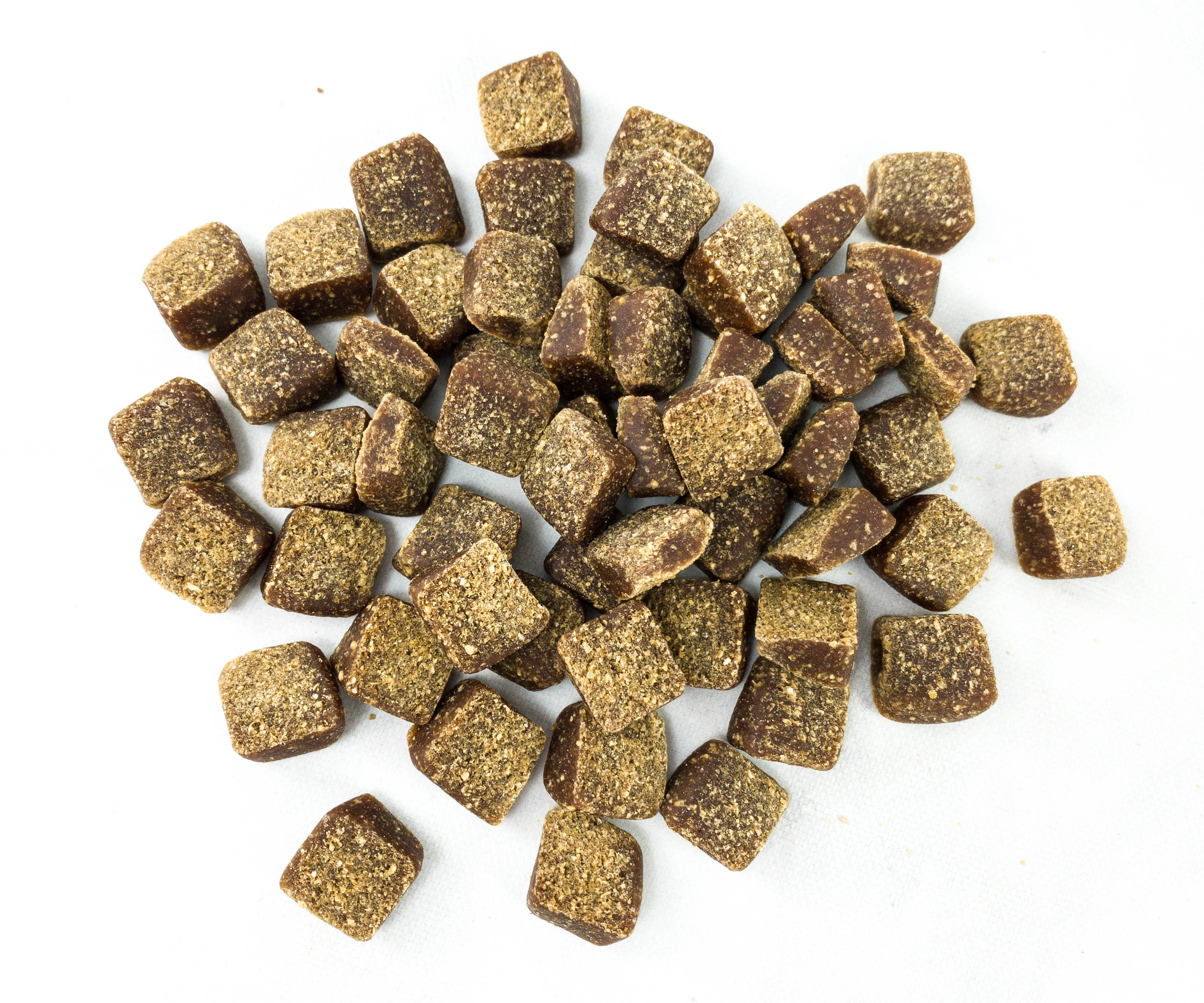 The beef snacks are cube-shaped, with a slightly rough and chewy texture.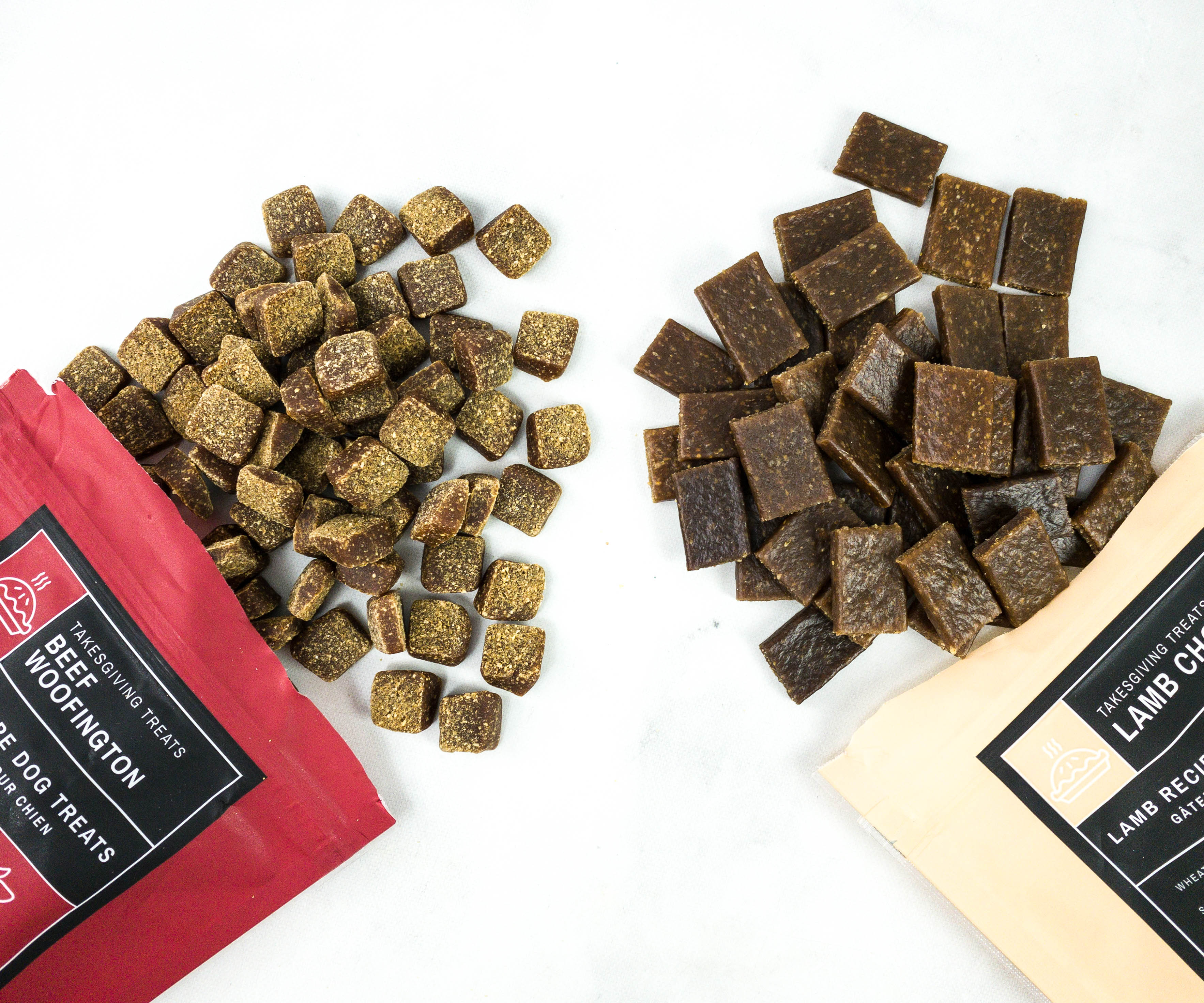 These treats features different characteristics, flavor, and taste, but there is only one thing I'm sure, Dean loves both of them!
Dean loves his new corn-shaped toy the most!
Our pups' Thanksgiving celebration has been more special, thanks to all the delicious treats and amazing toys from the Bark Super Chewer Box! This month's box is once again filled with nutritious snacks, which includes 3 bags of treats and a hard and chewy snack stick. As expected, both toys are made with durable, chewy, and high-quality material, plus they are designed to withstand a dog's mightiest bites. If you want a subscription specifically for your heavy chewer, this one is exactly what you're looking for! No more need to go to shops just to find toys and snacks tailored for them!
What do you think of this month's Super Chewer Box?