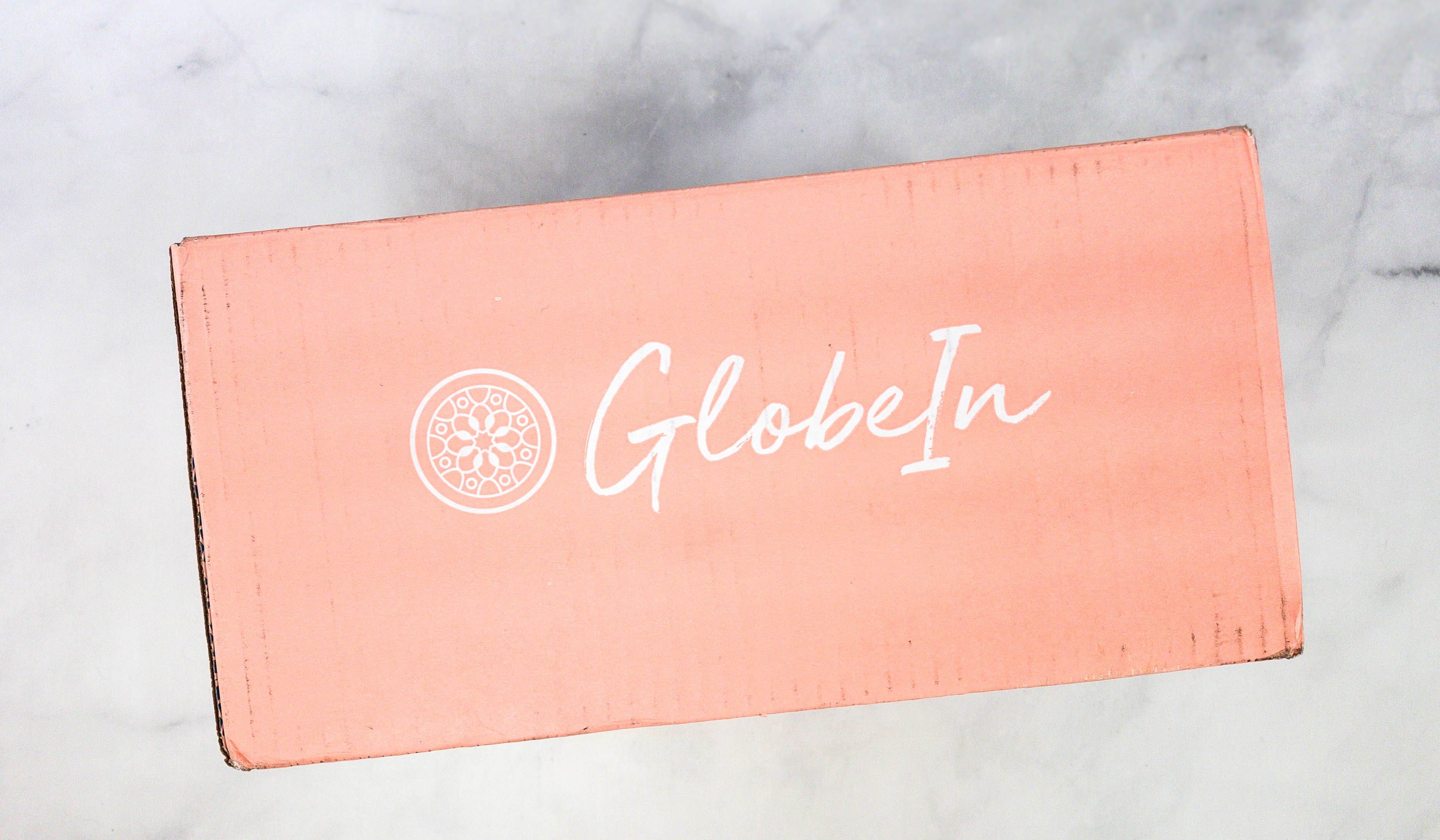 The GlobeIn Artisan Box Club is a subscription that sends handcrafted products from around the world. All items are produced either by collectives that are fair trade certified or that respect and adhere to fair trade principles. All artisans and farmers whose products are distributed by GlobeIn are paid a fair wage for their products.
DEAL: Get 50% off your first box on any 3-month GlobeIn Premium Subscription Box. Use this link and the coupon code TRYUS50 at checkout. OR get FREE Shipping on your first with code FREESHIP!
Everything was well wrapped and protected during shipping.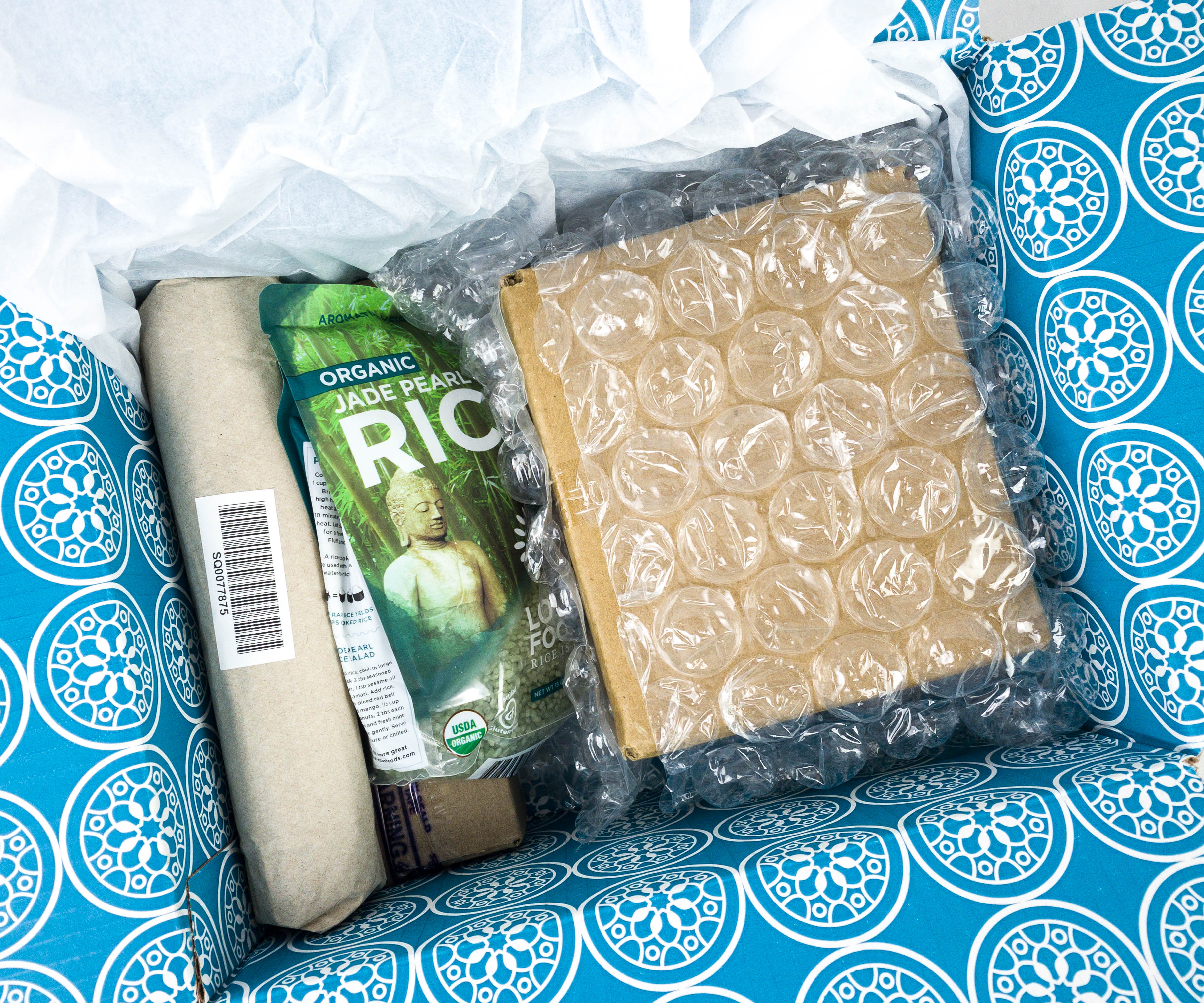 The items arrived in great condition!
Instead of a booklet, they sent a card in this month's box.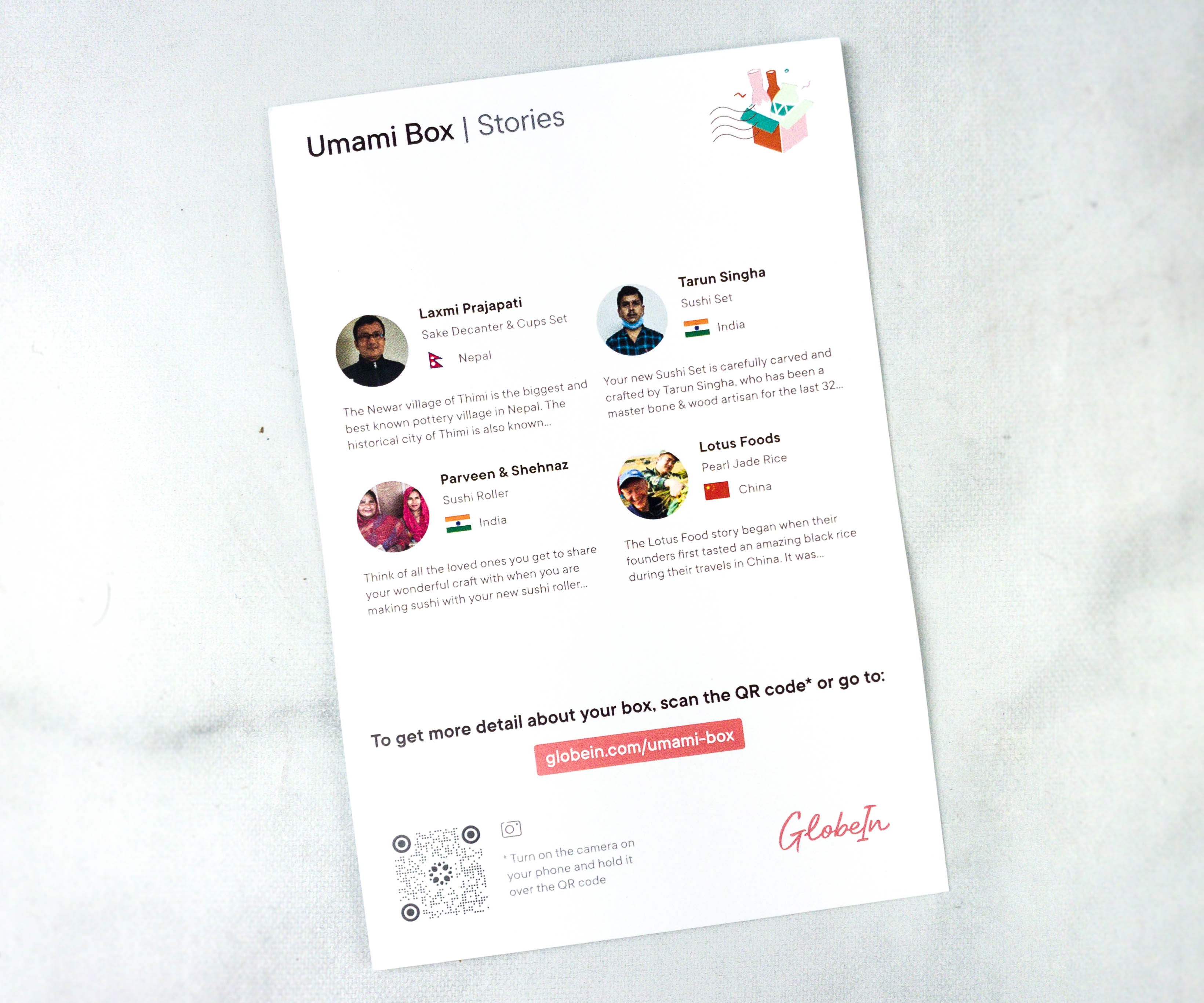 It features brief stories of the makers, and there's also a link and QR code that directs you to the website where you can know more about them.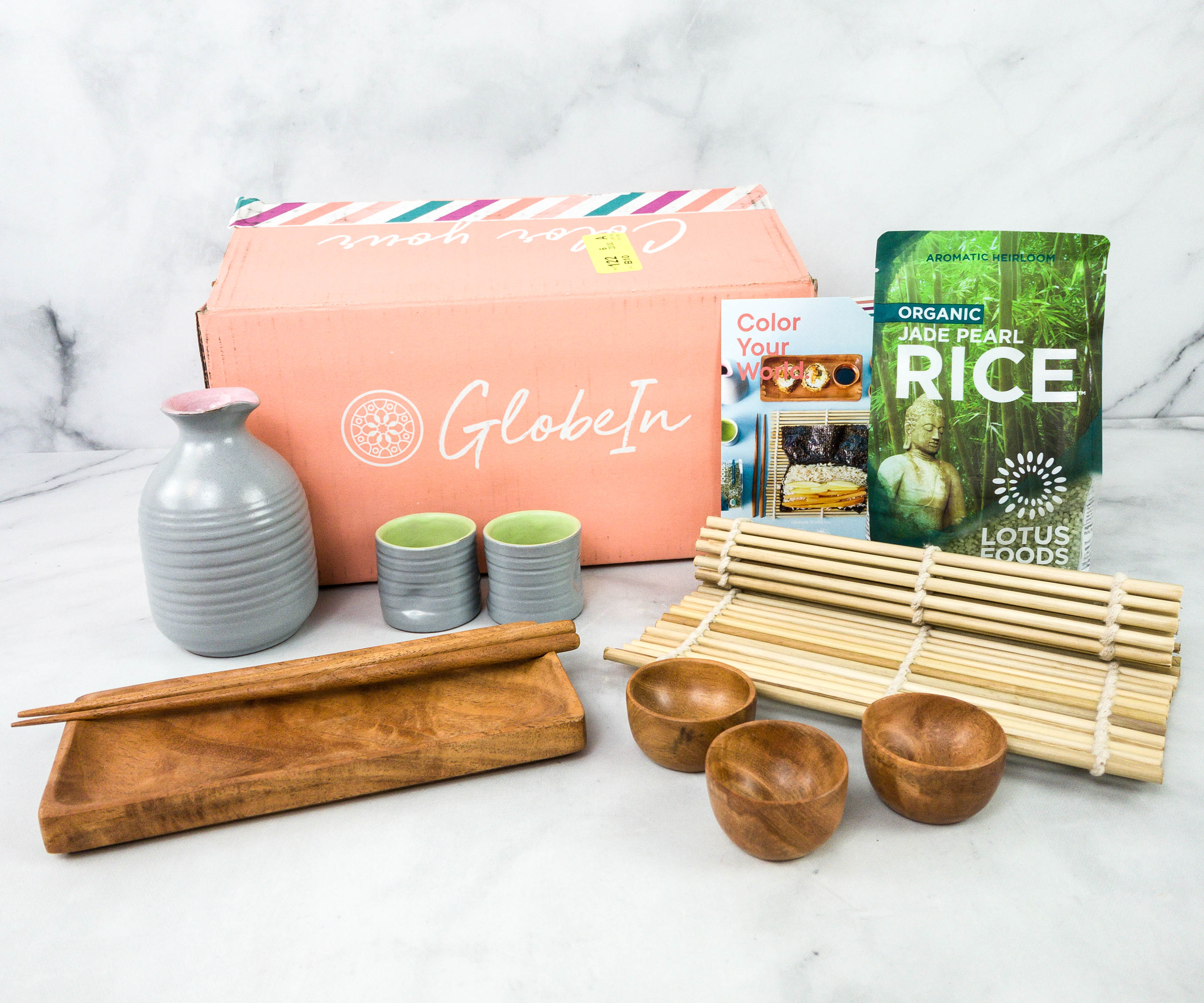 Everything in my UMAMI box!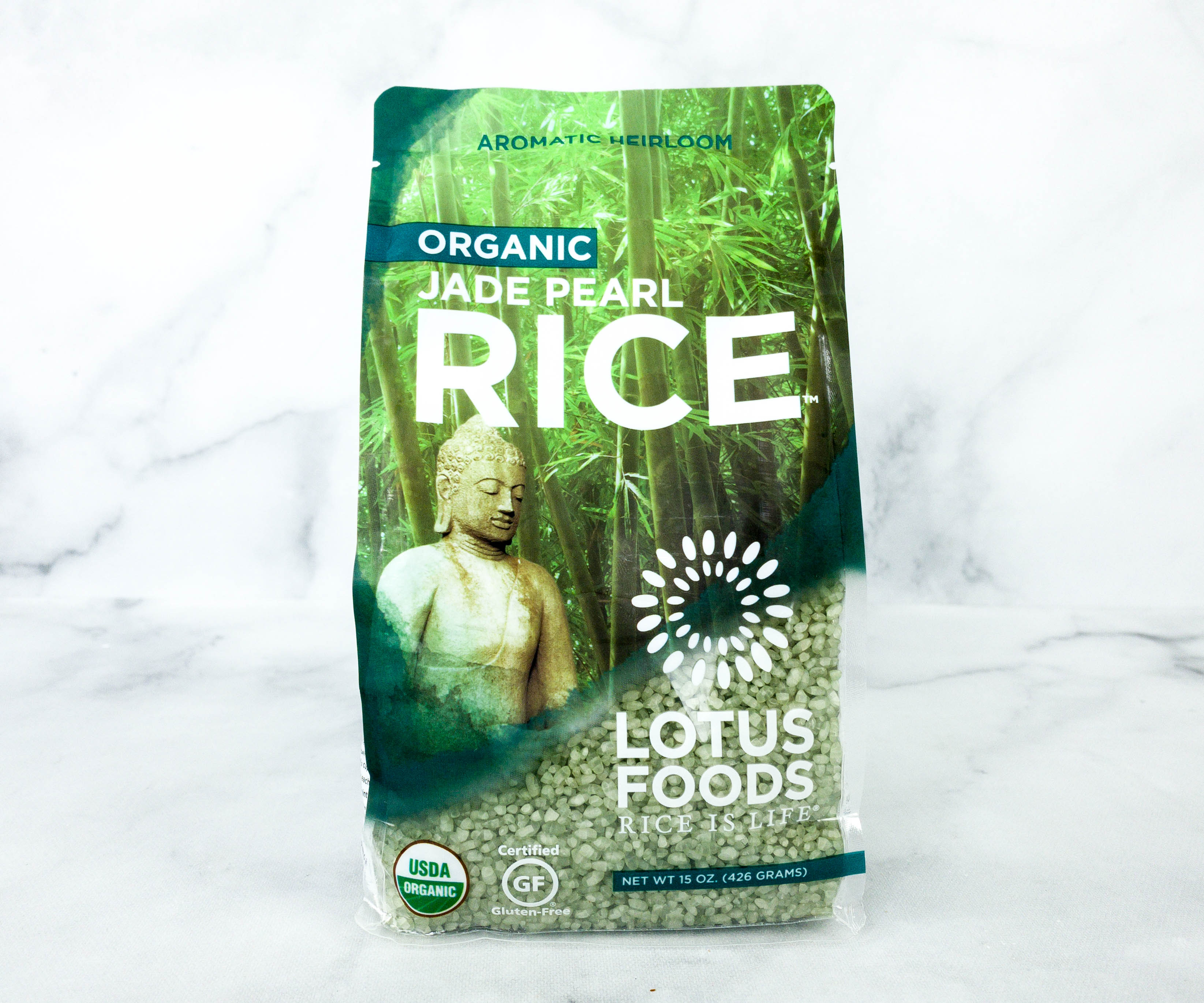 Jade Pearl Rice – China. Organically grown in northeast China, this rice helps eliminate the use of synthetic fertilizers and pesticides. It's also infused with a wild-crafted bamboo extract that gives it a unique color.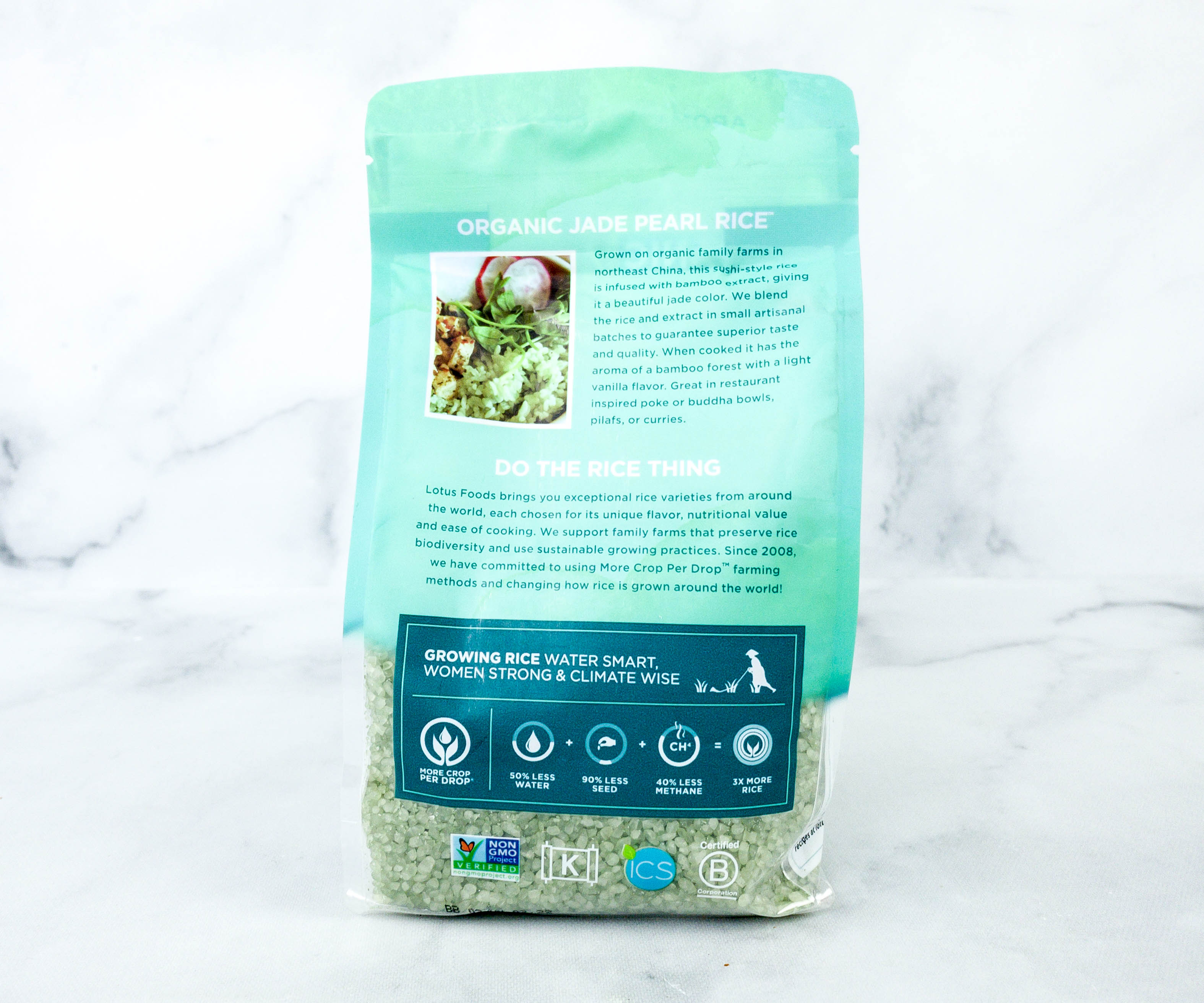 You don't have to wash this when you're cooking, just add a pinch of salt and you're good to go. It has a fluffy yet sticky texture that I like with my rice and it comes with a hint of vanilla flavor!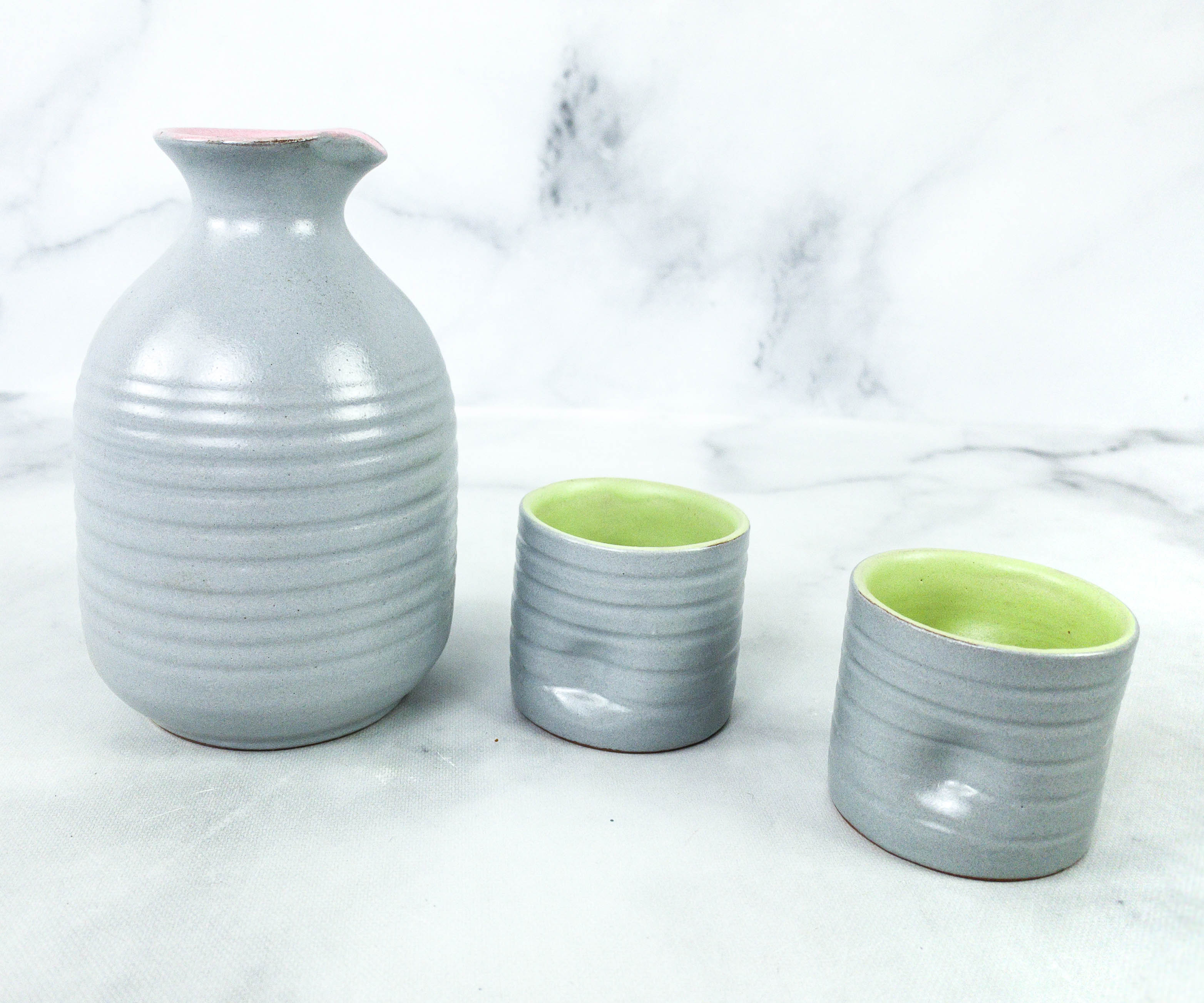 3-Piece Ceramic Sake Set – Nepal. It's a beautiful ceramic set that can be used to serve sake, soju, tea, and other refreshments. They are made by one of the best potters in the world from the Newar Village in Nepal.
It includes a decanter and 2 mini shot cups. I love their artistic design and colorful interiors! Caring for them is also pretty easy. You just have to handwash them after use.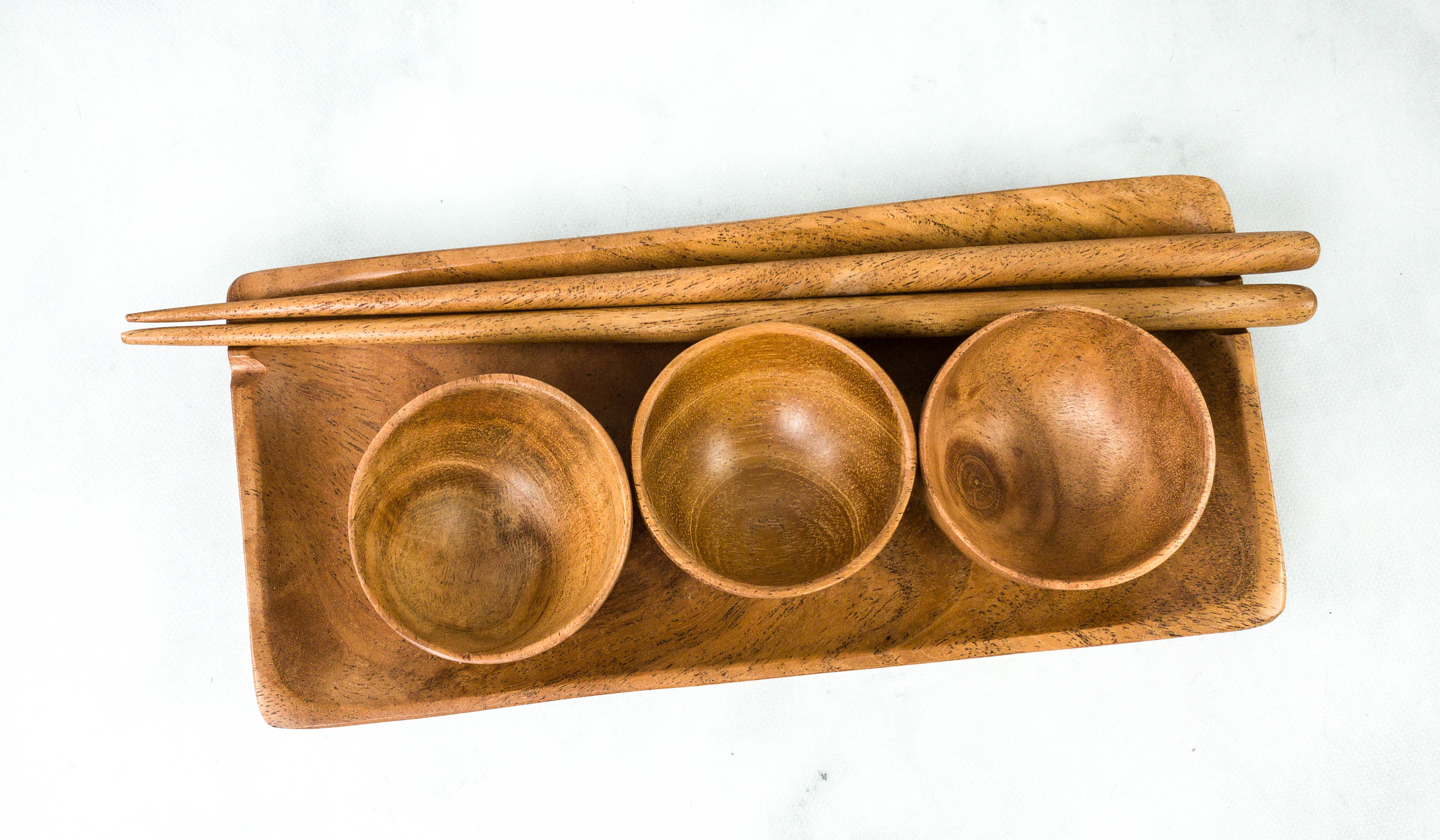 Handcarved Neem Wood Sushi Set – India. Here's a perfectly made wooden sushi set made by Tarun Singha and his 26 exceptional workers in India. Their workshop has received numerous awards from the government because of their works. The set includes a tray, 3 bowls, and chopsticks.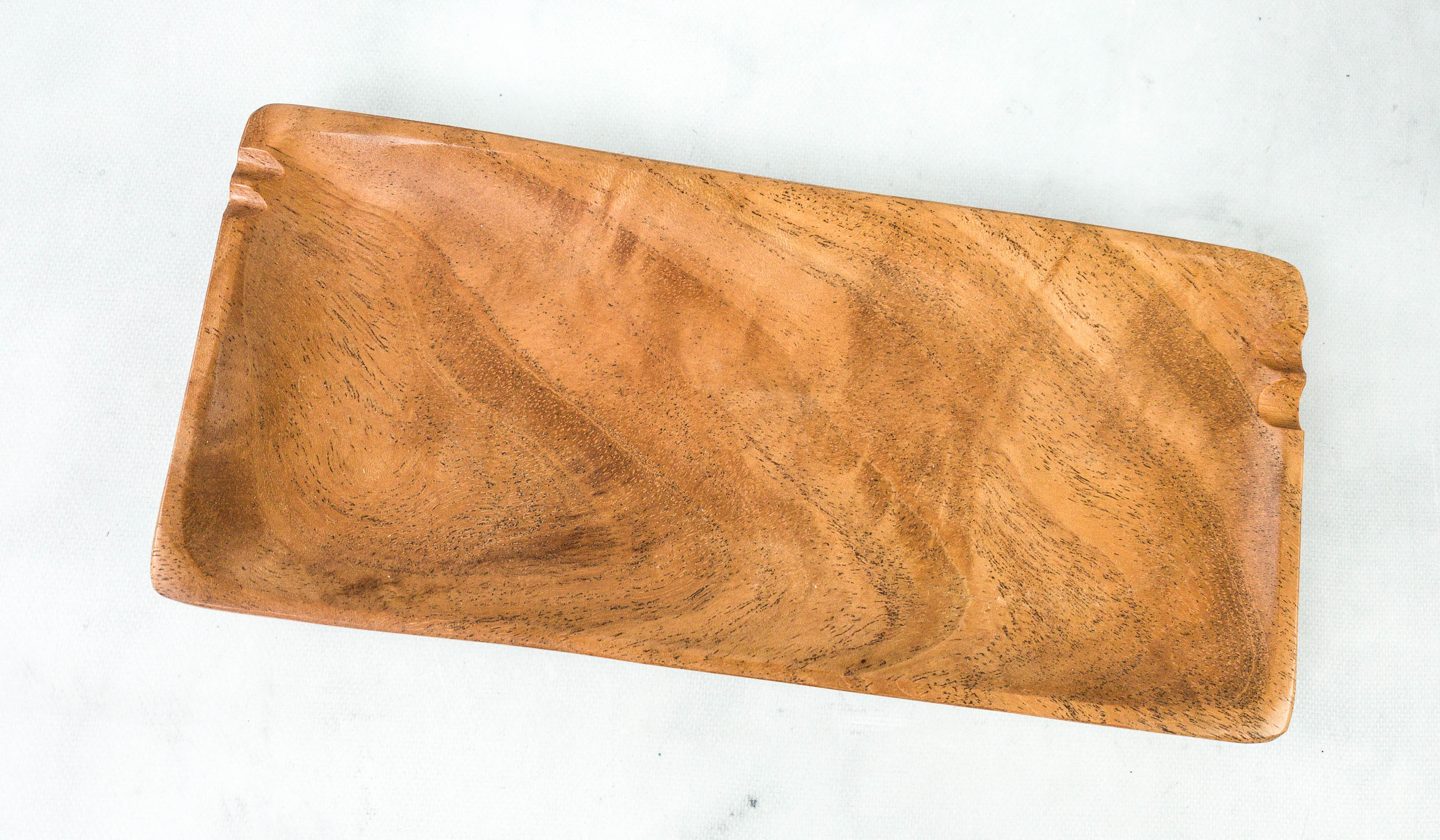 The tray even has a holder to keep my chopsticks in place while I enjoy my sushi meal.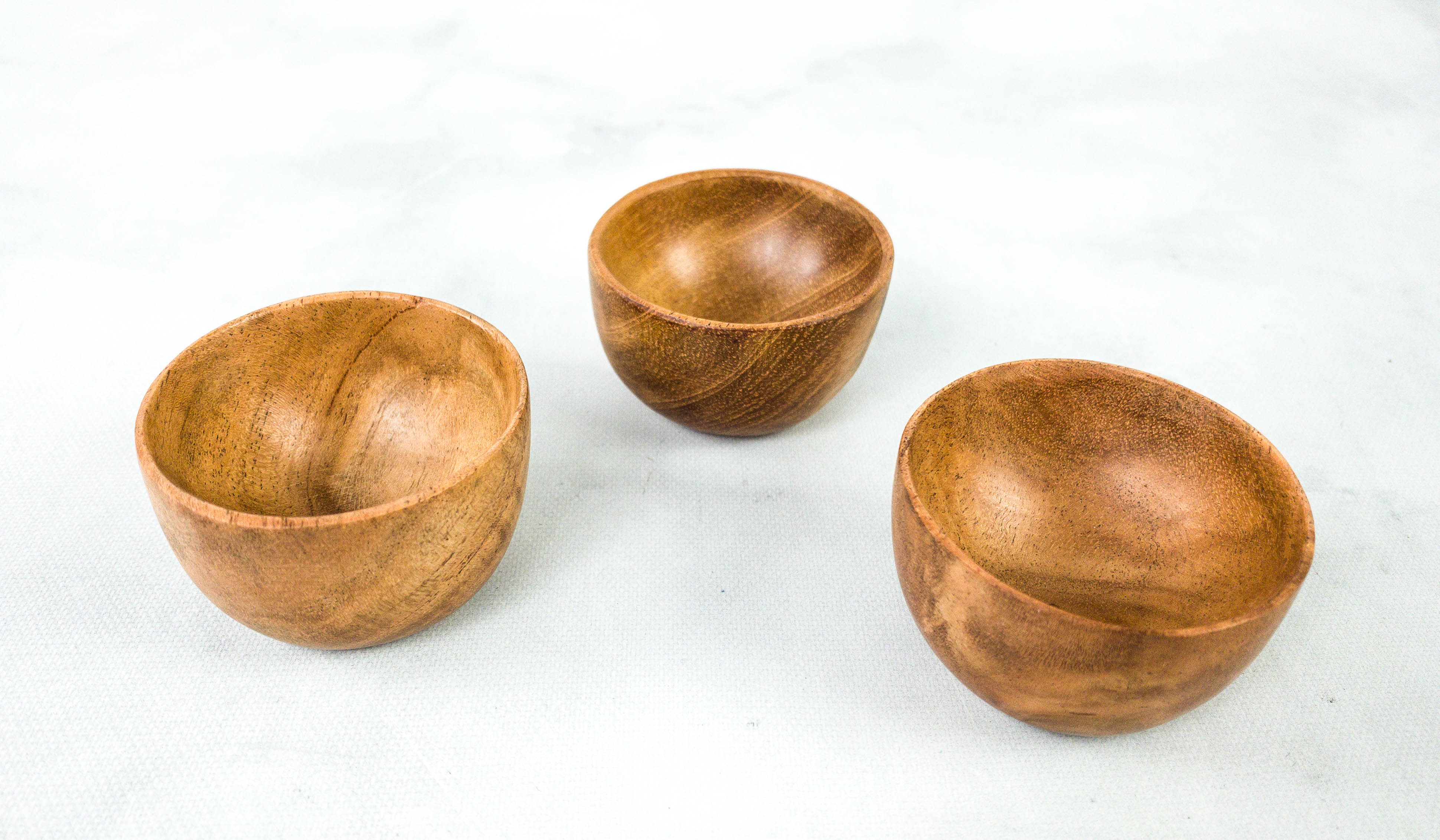 These bowls can be used for dipping sauces.
The chopsticks are easy and comfortable to use. They are smooth and I had no problem gripping them.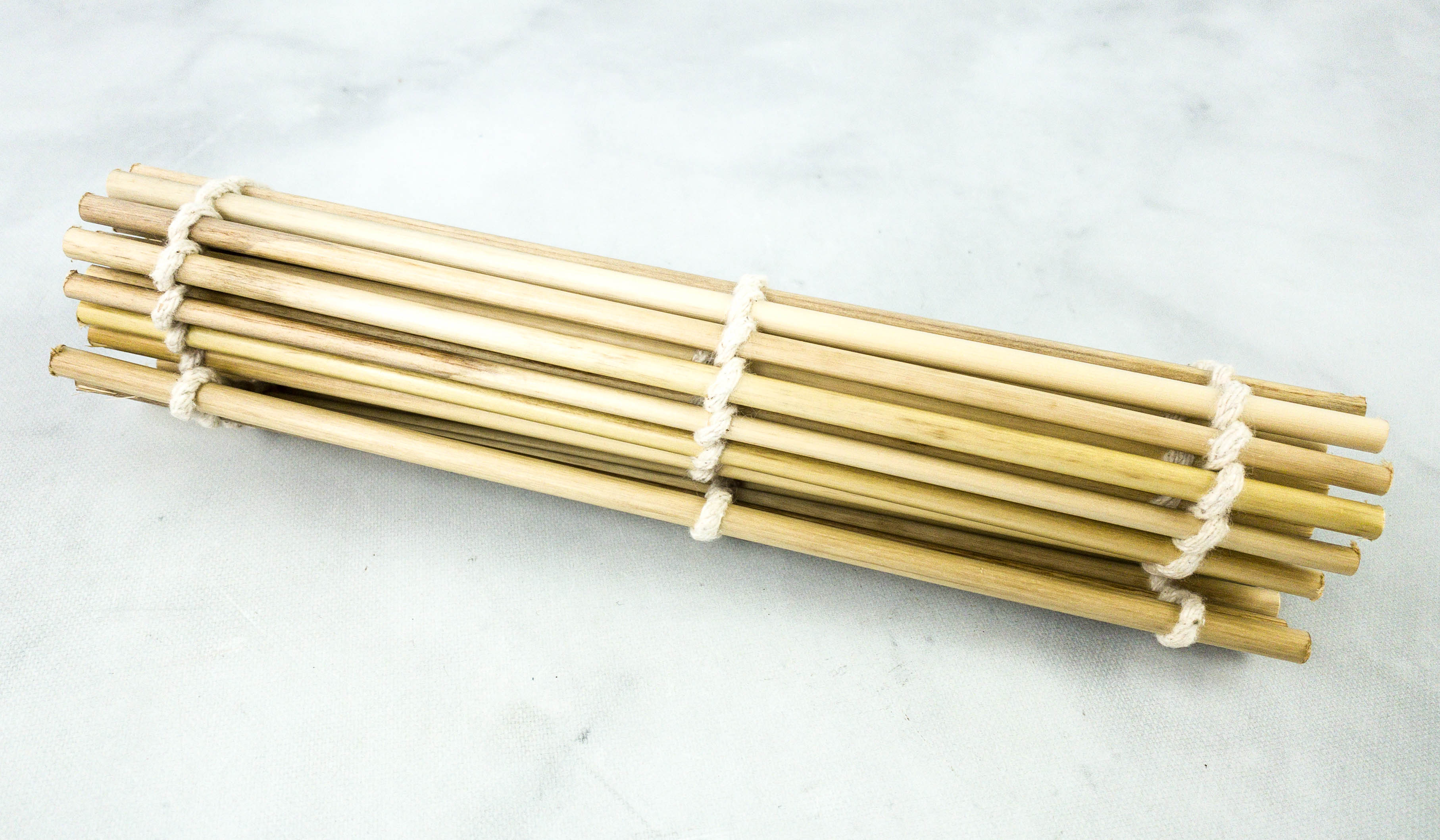 Bamboo Sushi Roller – India. This sushi roller is made with bamboo, held together by strings. GlobeIn recommends placing it in a large gallon freezer bag to reduce rice or seaweed from sticking to the bamboo roller.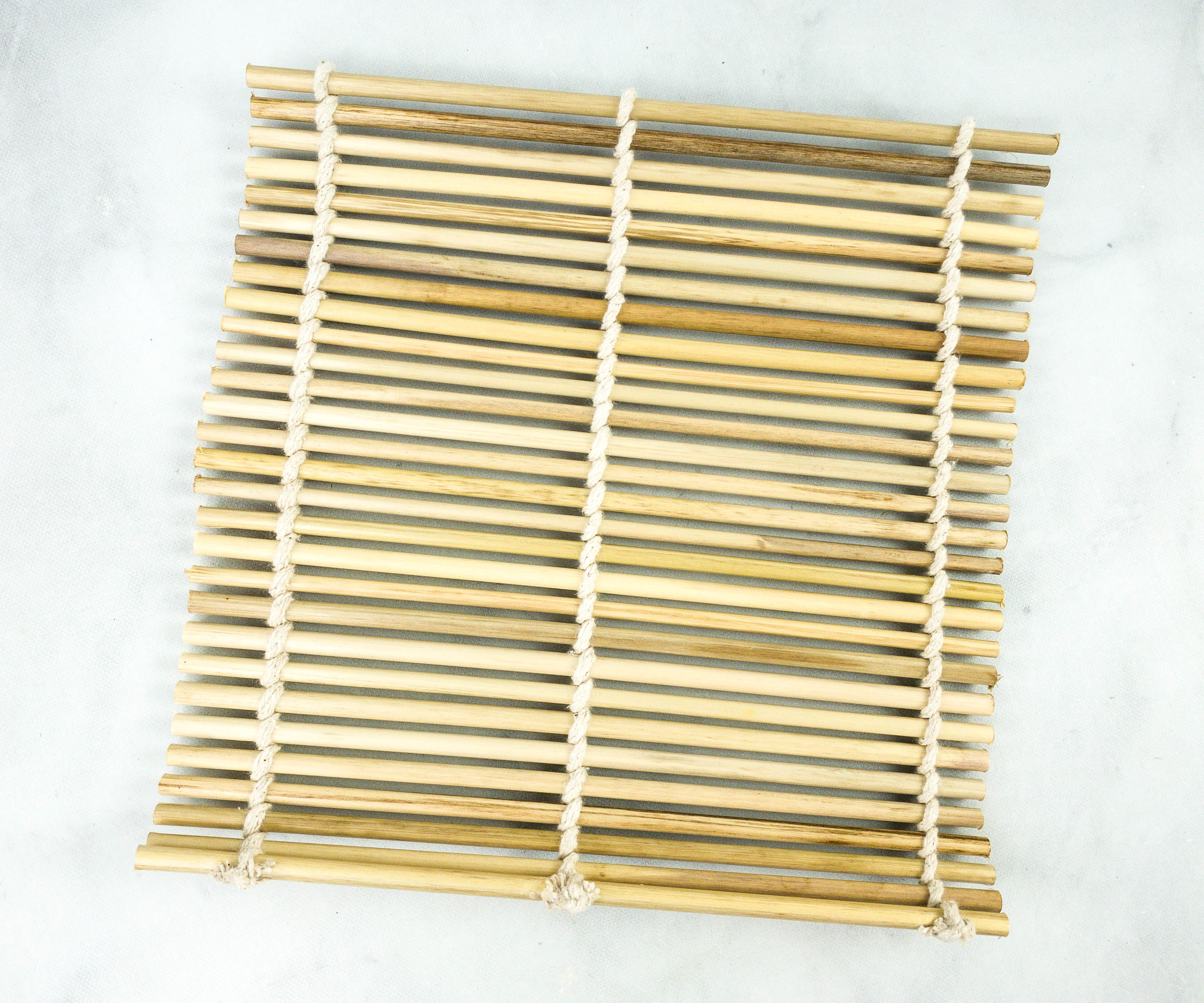 The twigs used to make this sushi roller are thoroughly washed and dried in the sun to achieve its burnt result.
Another set of beautiful handmade products came in this month's GlobeIn Artisan Box! I liked this month's Umami theme, as well as the dining items that it came with. My favorite is the wooden sushi set because it's a classy way to serve up sushi even when we're only at home! The jade pearl rice is also quite intriguing since it has a greenish color and a slightly sweet taste. I'm also happy to get a high-quality sushi roller a ceramic set for serving refreshments. This subscription is consistent with the cohesive curations, plus their goal of uplifting artisans all over the world is really commendable!
What do you think of this GlobeIn Artisan Box?

Visit Globe In Artisan Box Club to subscribe or find out more!