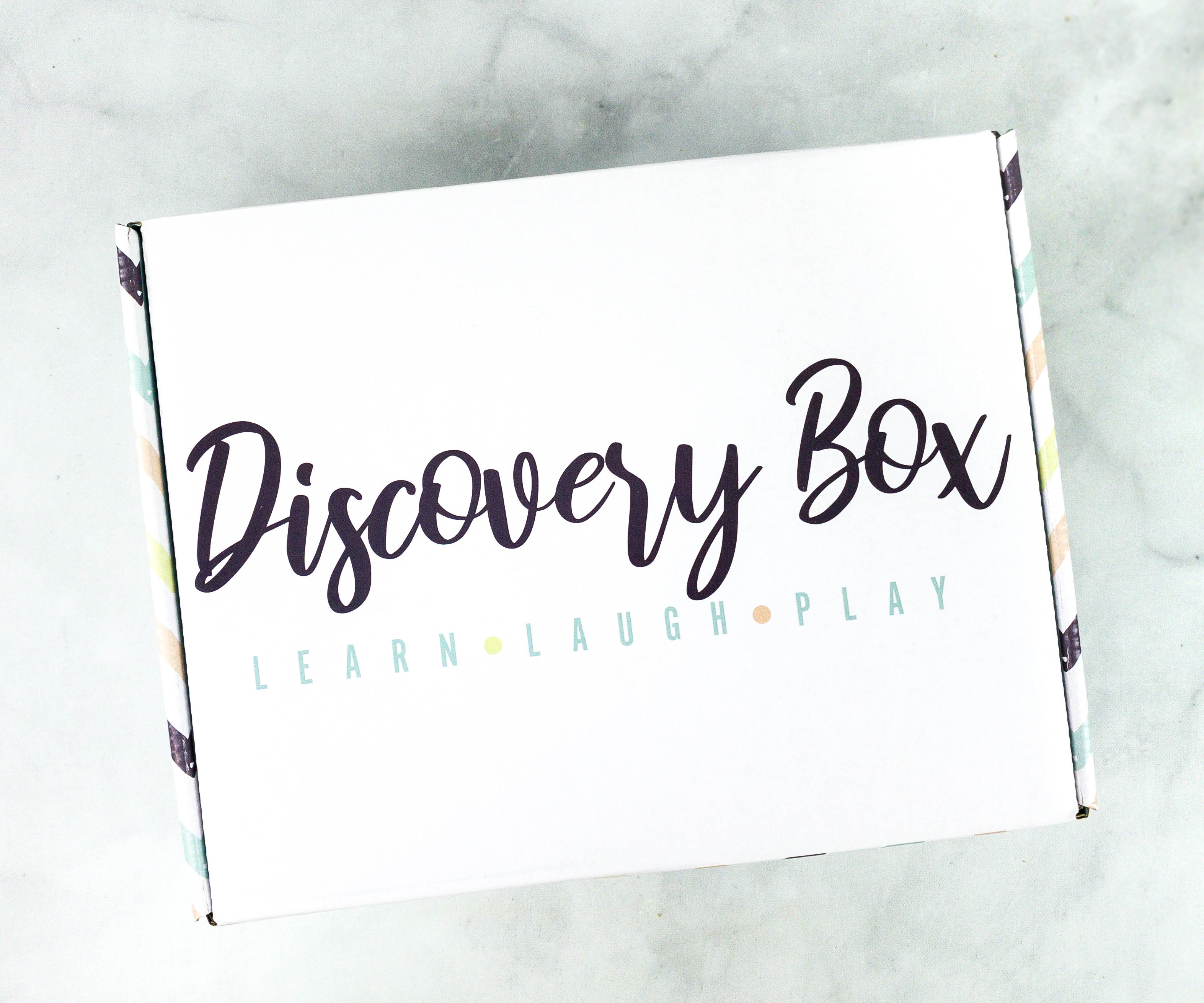 Baby Discovery Box is a monthly box subscription box for babies 0-12 months, designed specifically for their stage of development. They send age-specific toys, books, and resources in every box, with the aim of helping parents create an enriching environment in which family bonds together through a process of learning, laughter, and creative play. The box costs $60 per box on a month to month plan, $58 per box on a quarterly pre-paid plan, and $55 per box on an annual pre-paid plan. The subscription begins on the box that matches your baby's current age and the subscription automatically ends when your baby is 1 year old.
DEAL: Get $20 off your first box! Use coupon code HELLO20.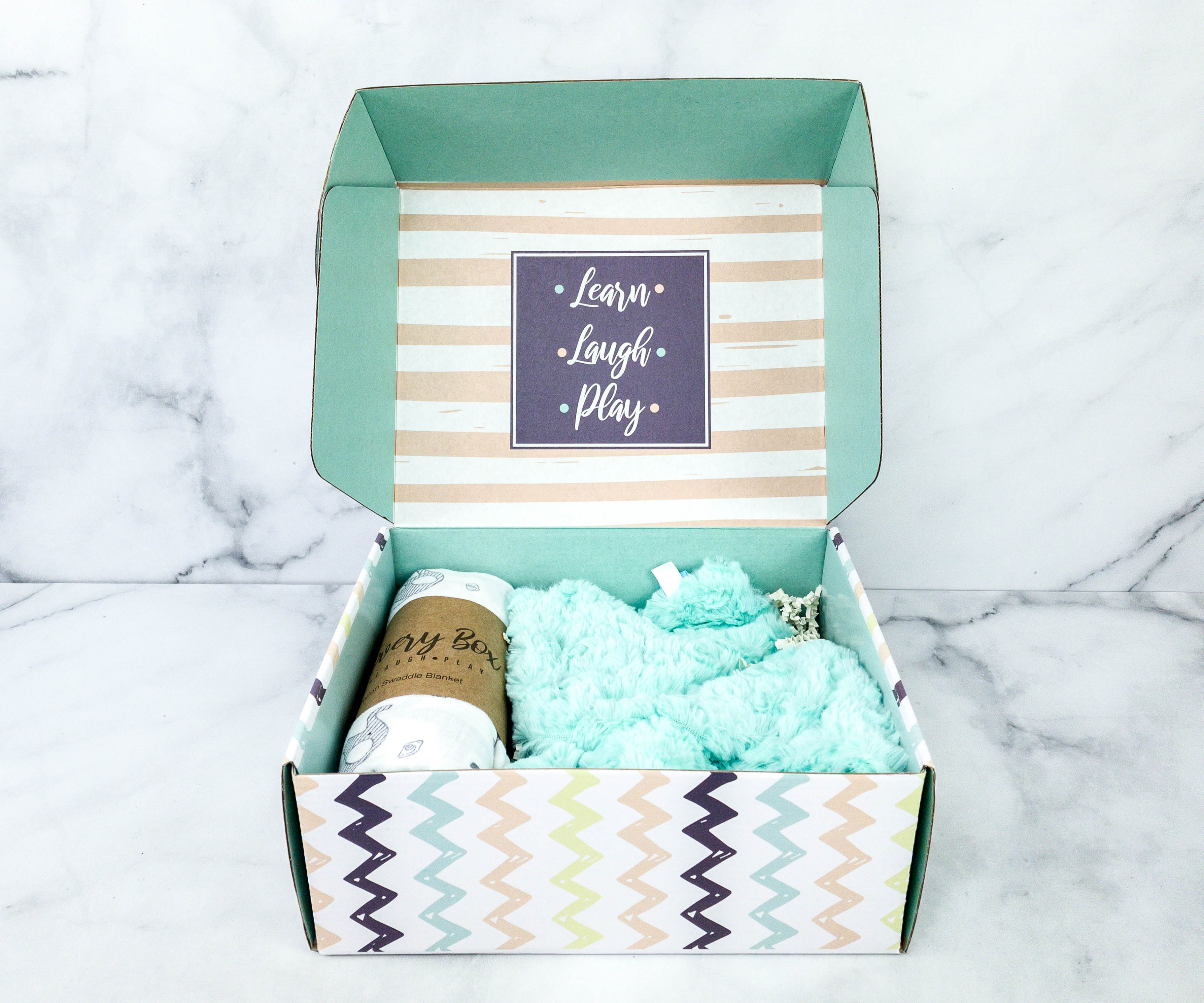 The box looks really cute!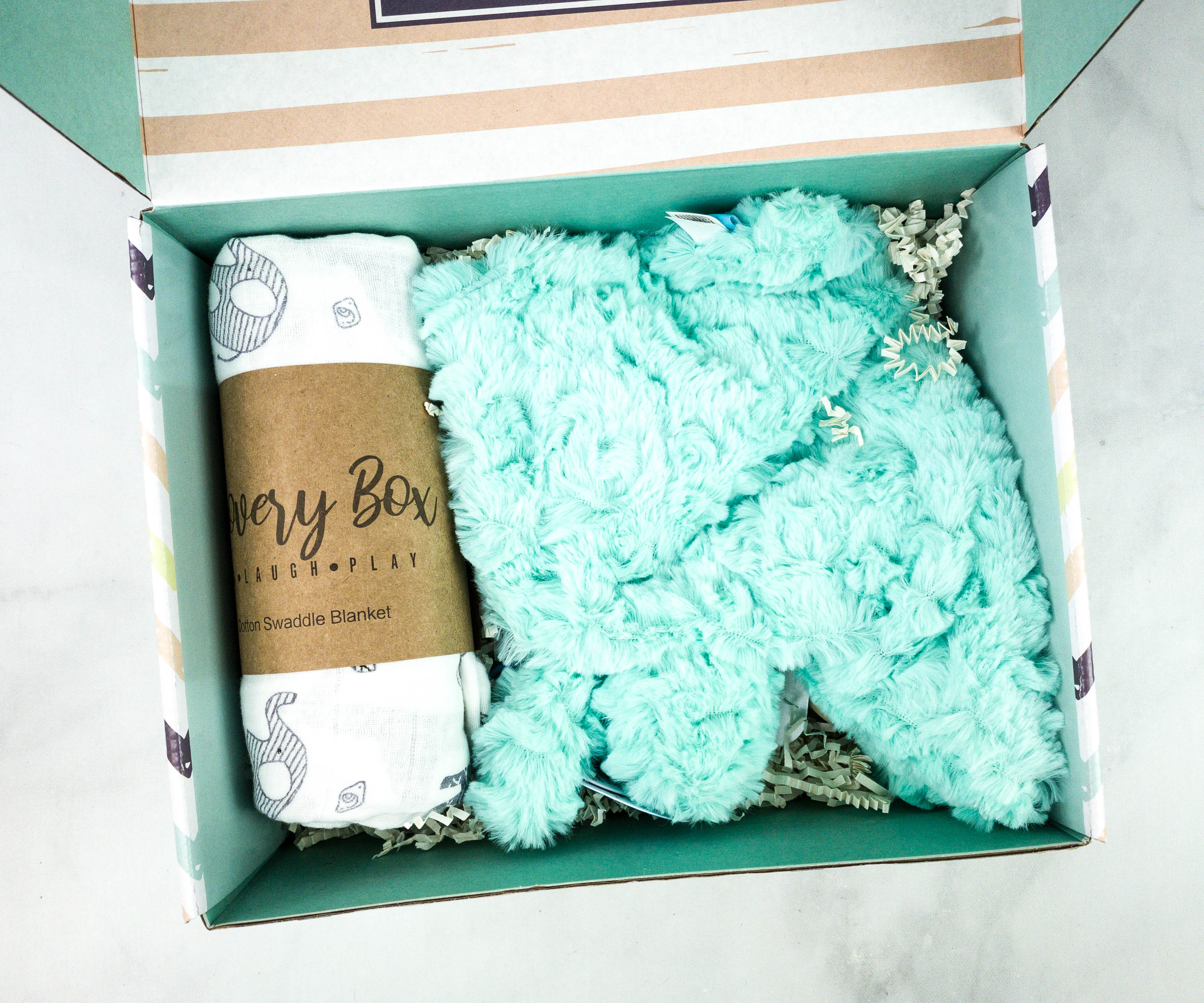 The items were cushioned with squiggles.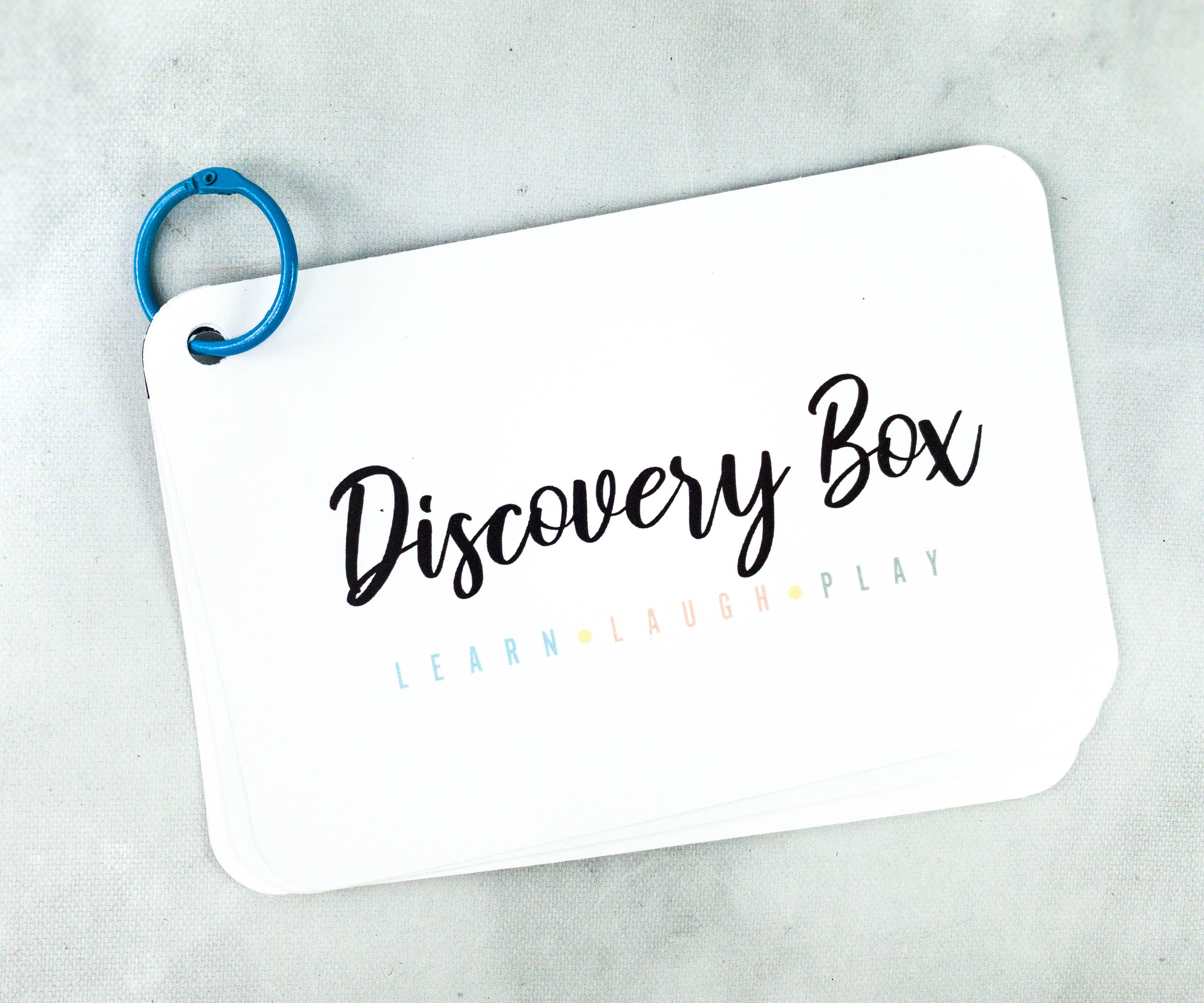 There are cards attached to a keyring.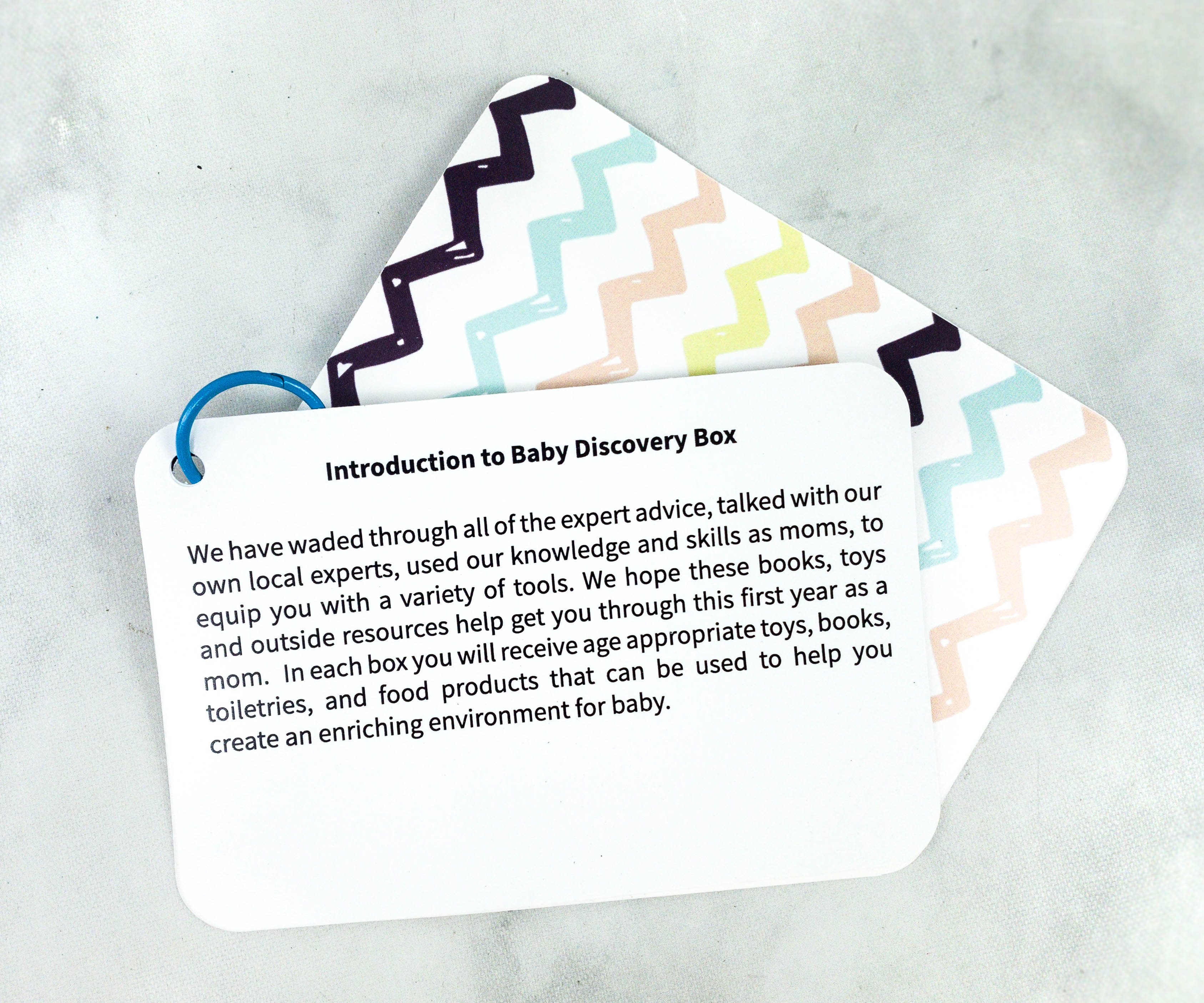 It contains an introduction to the subscription box!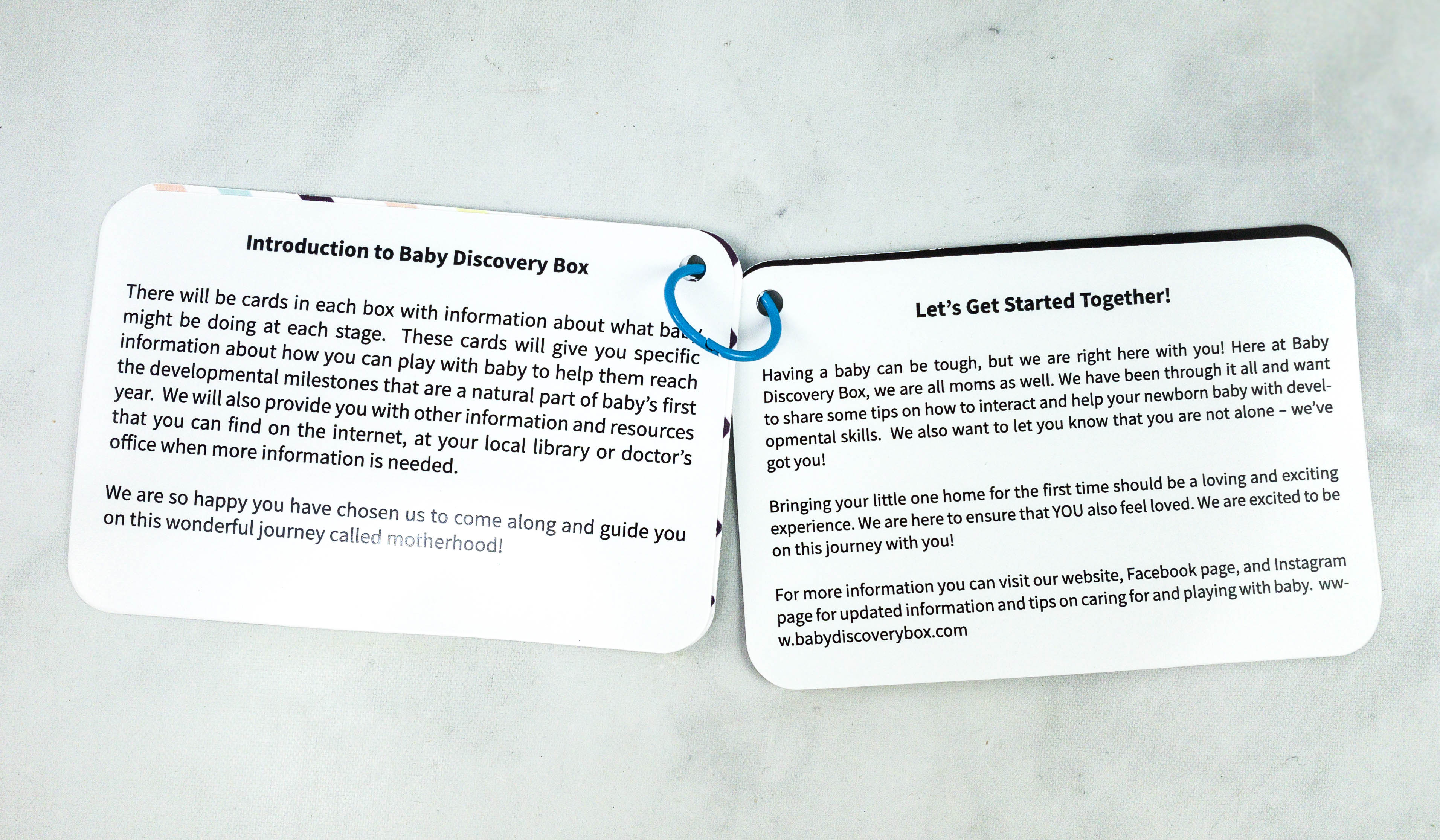 Another card includes an encouraging message for parents.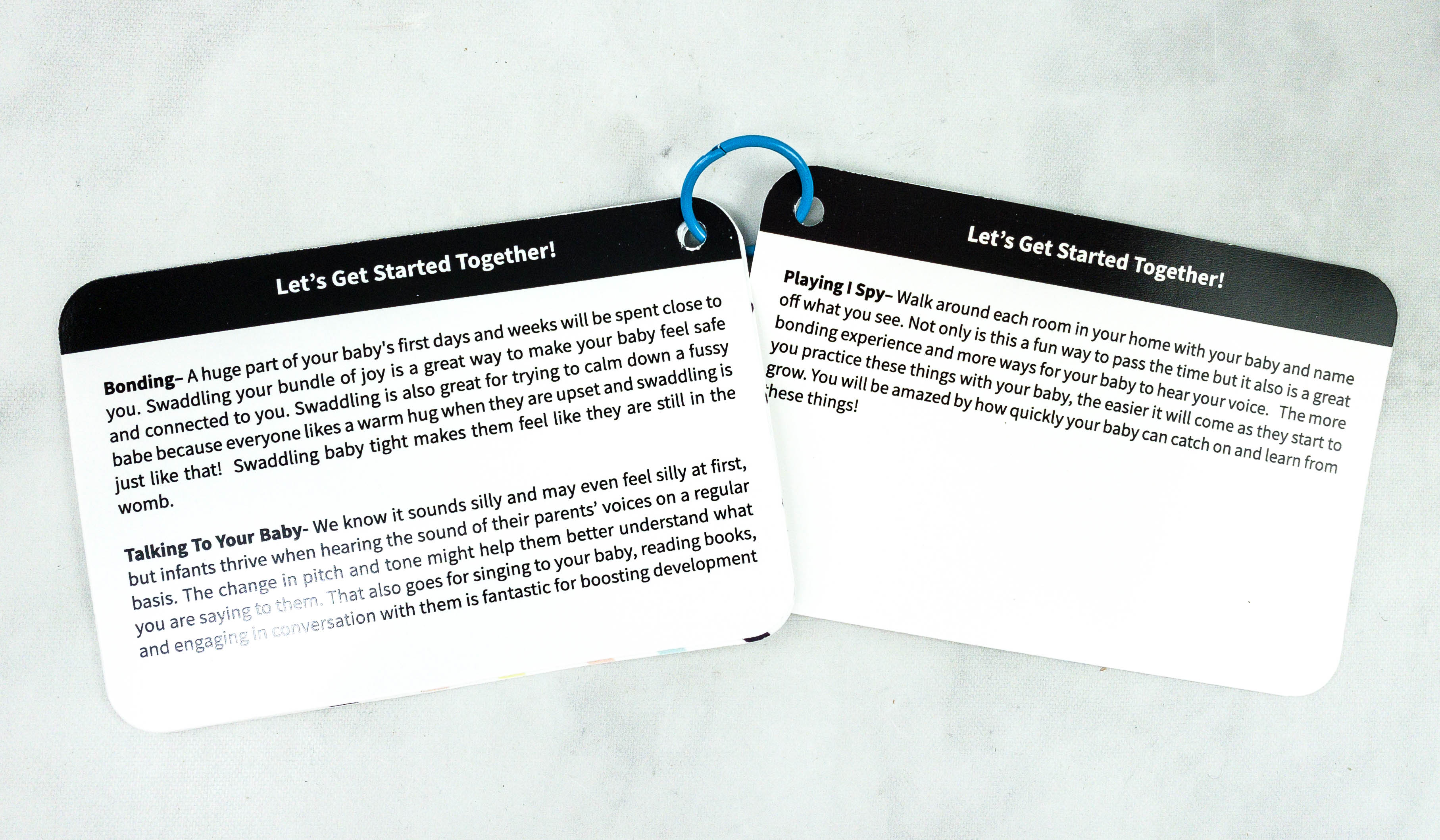 The other cards explain why bonding, talking to your baby, and playing is beneficial for babies.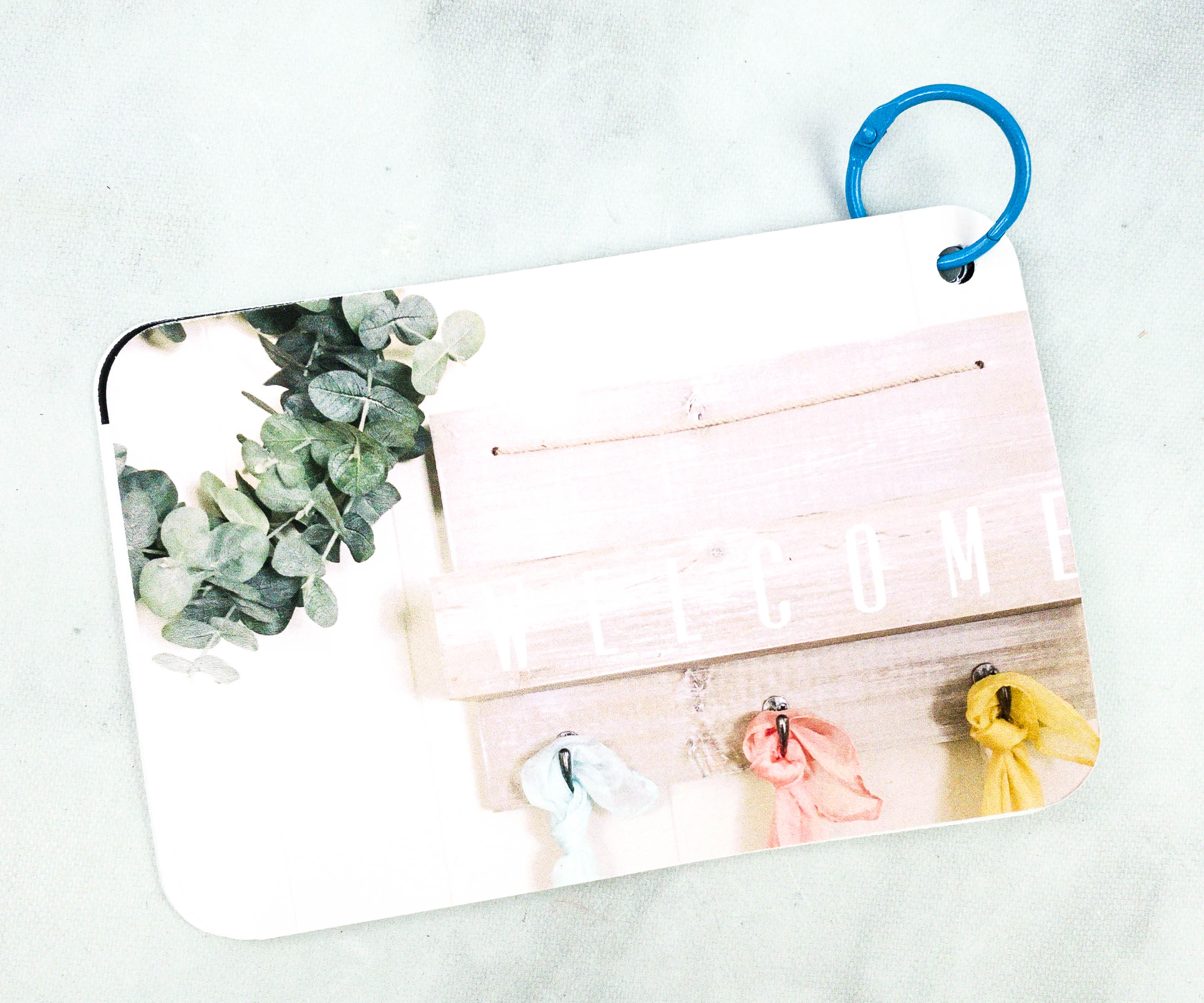 I appreciate that the cards are attached on a keyring, so it's hard to lose them!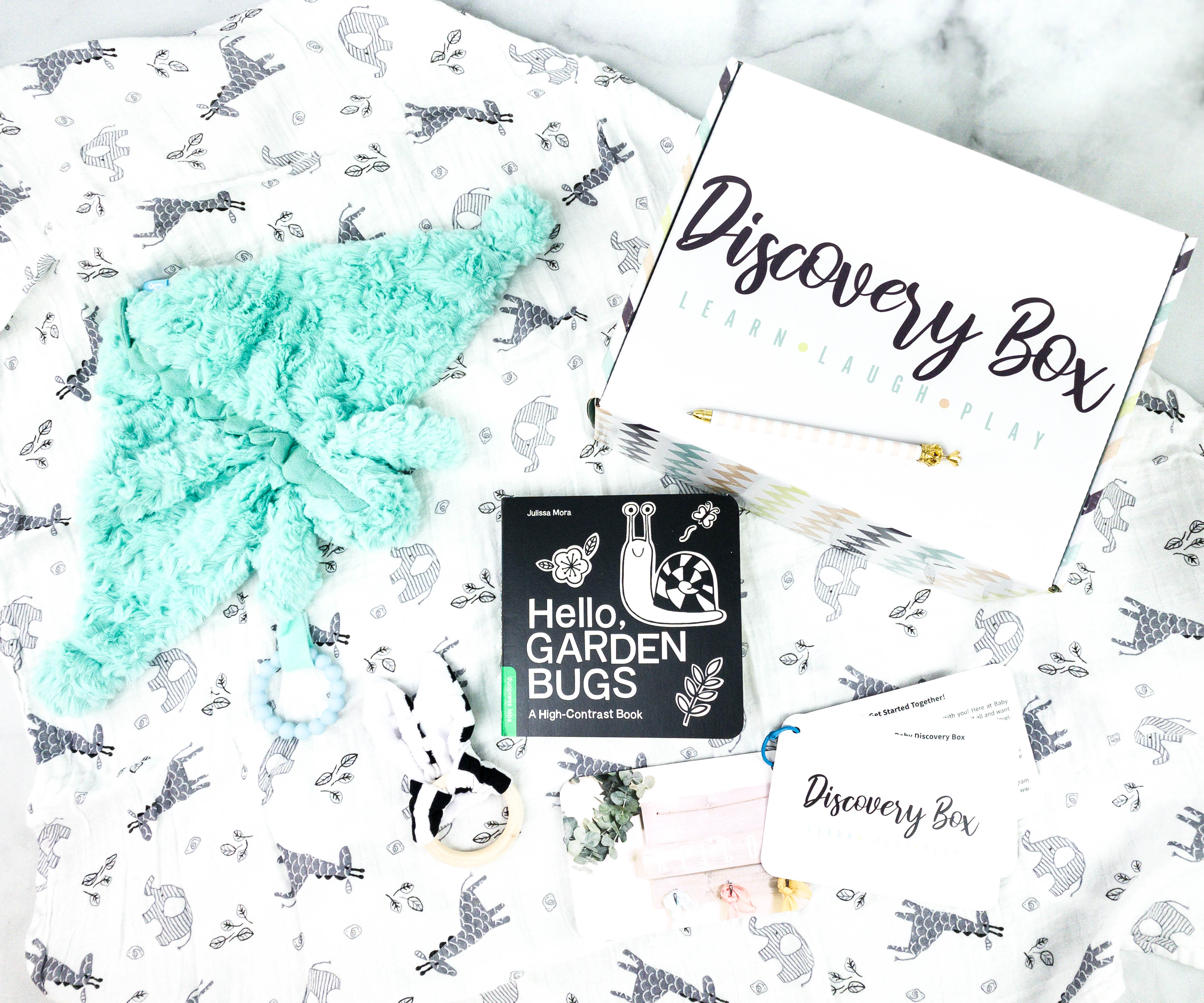 Everything in my box!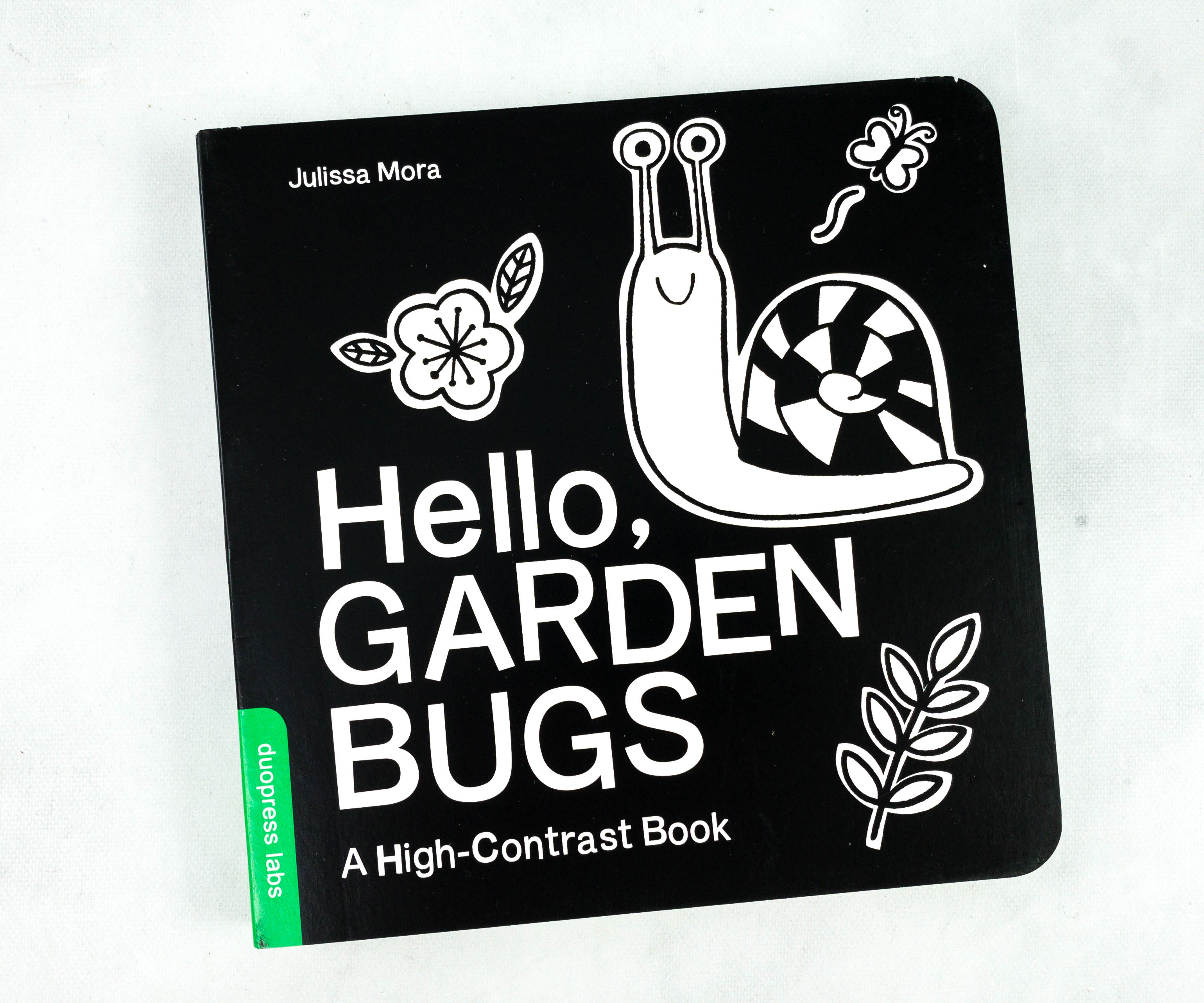 Hello, Garden Bugs by Julissa Mora ($6.87)
Ladybugs, snails, and butterflies! Oh my! This charming introduction to ten garden bugs, paired with friendly text and bold, basic patterns, provides a great high-contrast experience for young developing eyes.

Newborns cannot fully recognize colors, so the sharp contrast between black and white patterns and illustrations allows babies to follow along and make connections to the real world, an important building block for communication skills.

Using simple greetings like "Hello, bumblebee" and "Good to see you, dragonfly" alongside black-and-white art by Julissa Mora, Hello, Garden Bugs is the perfect board book for babies just beginning to look around and learn about their world.

Featured in Omnivoracious.

Also available: Hello, Baby Animals and Hello, Ocean Friends. Coming soon: Hello, My World.
It's a high contrast book, which is a type of book that is easier for babies to interpret. It's said to help improve their memory and lengthen their attention span!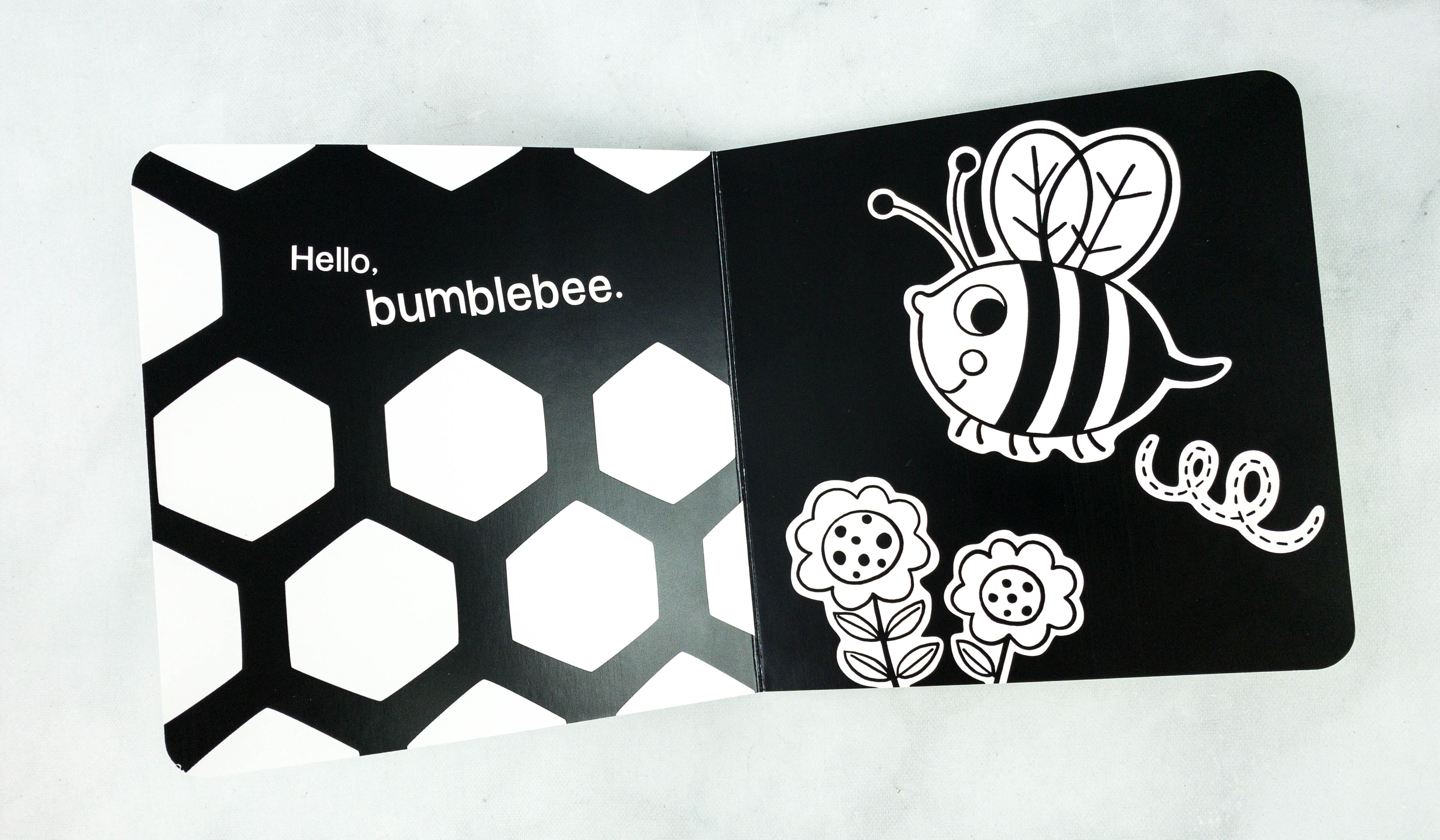 The shapes are very clear so babies can easily see them. High contrast books are also said to be beneficial for a baby's social development.
Parents can read to them and show them these pictures. It will be a great bonding experience, all while helping with the baby's development!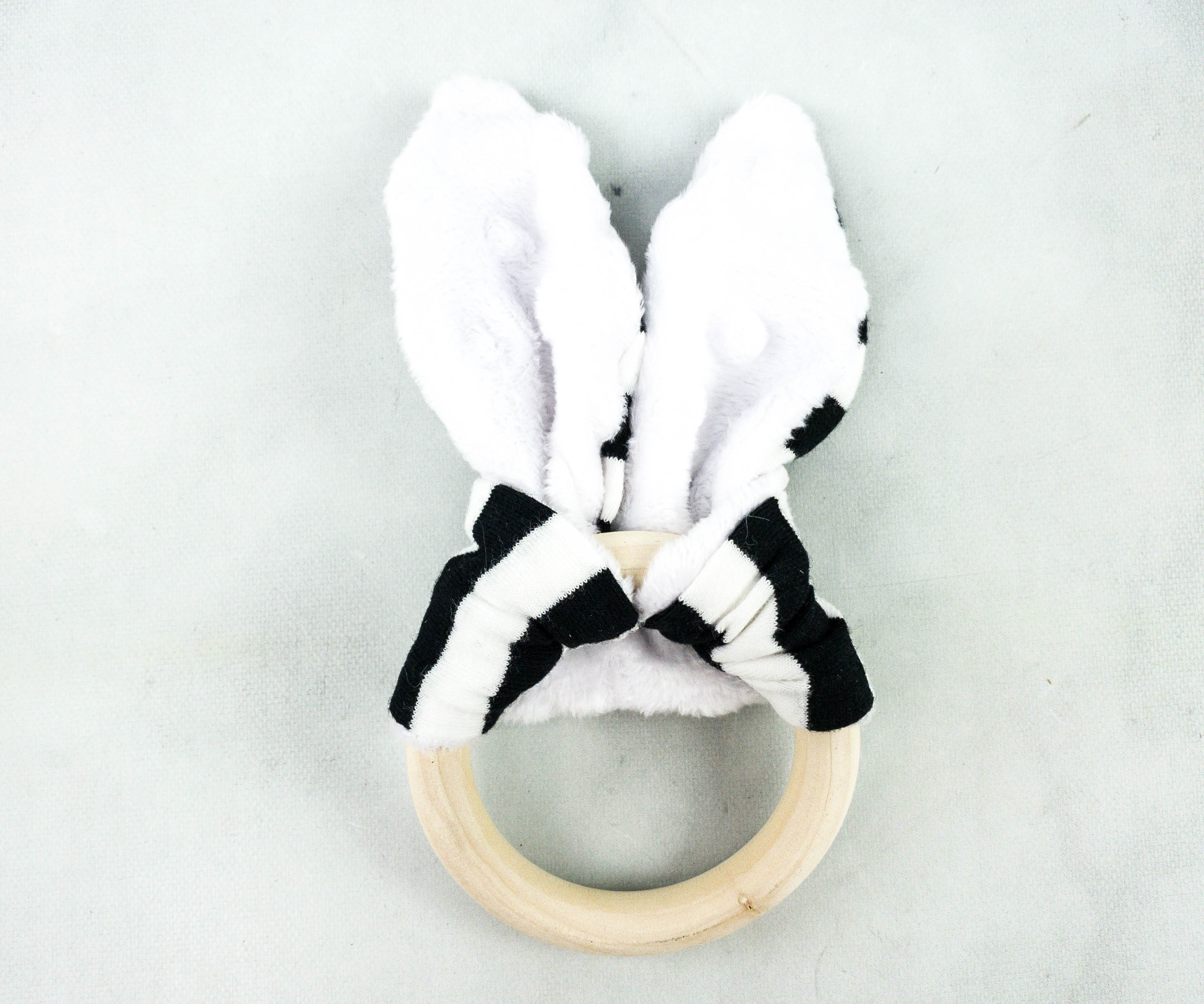 Lovey with Wooden Ring. This lovey looks super cute, it actually reminds me of bunny ears!
It's a great gift for babies who love to twiddle. The wood is smooth so it's safe for the baby to hold and I like how plush and soft the fabric is!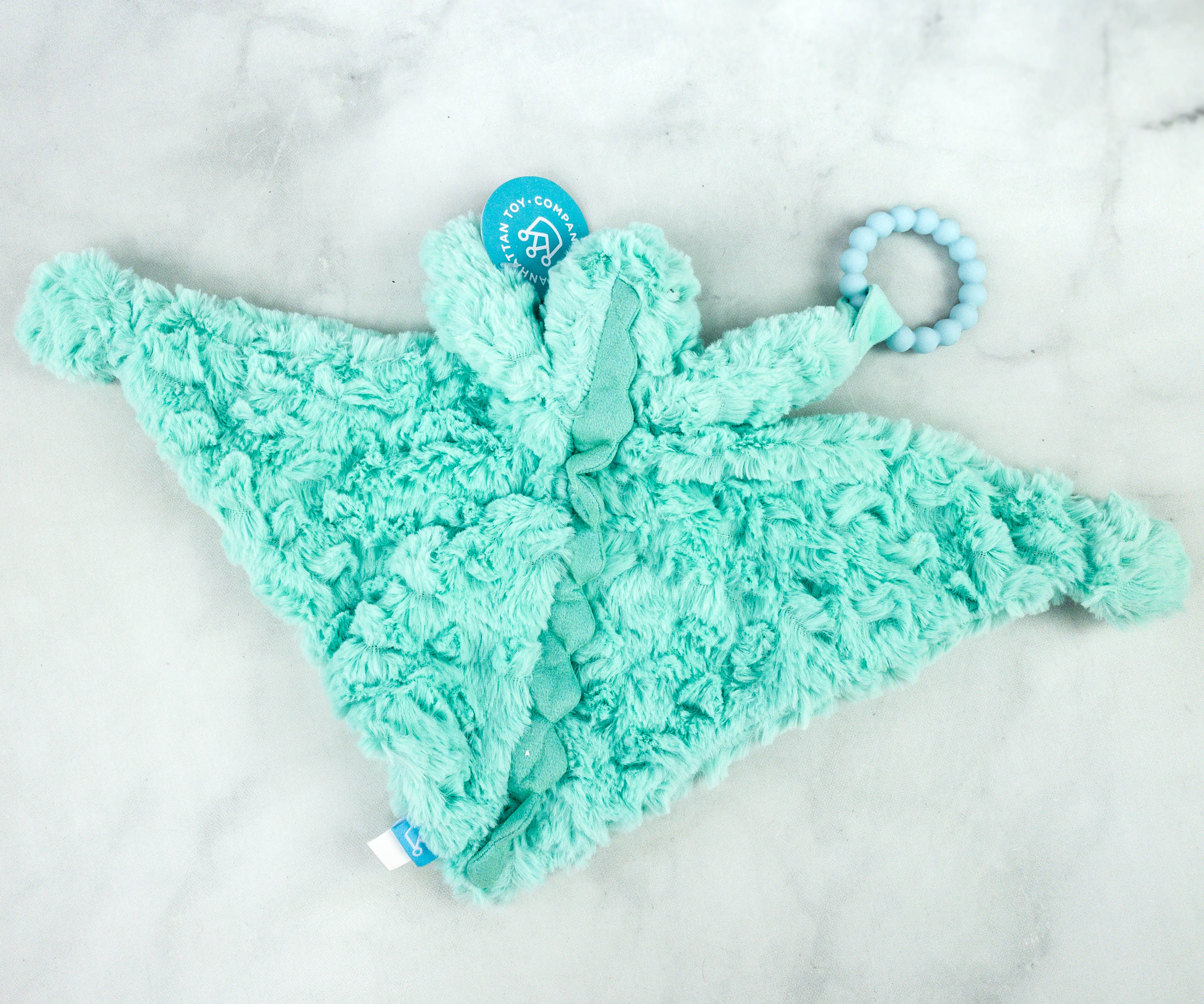 Lovey with Silicone Chewy Ring. Here's another lovey and this one has a silicone ring that's perfect for teething babies!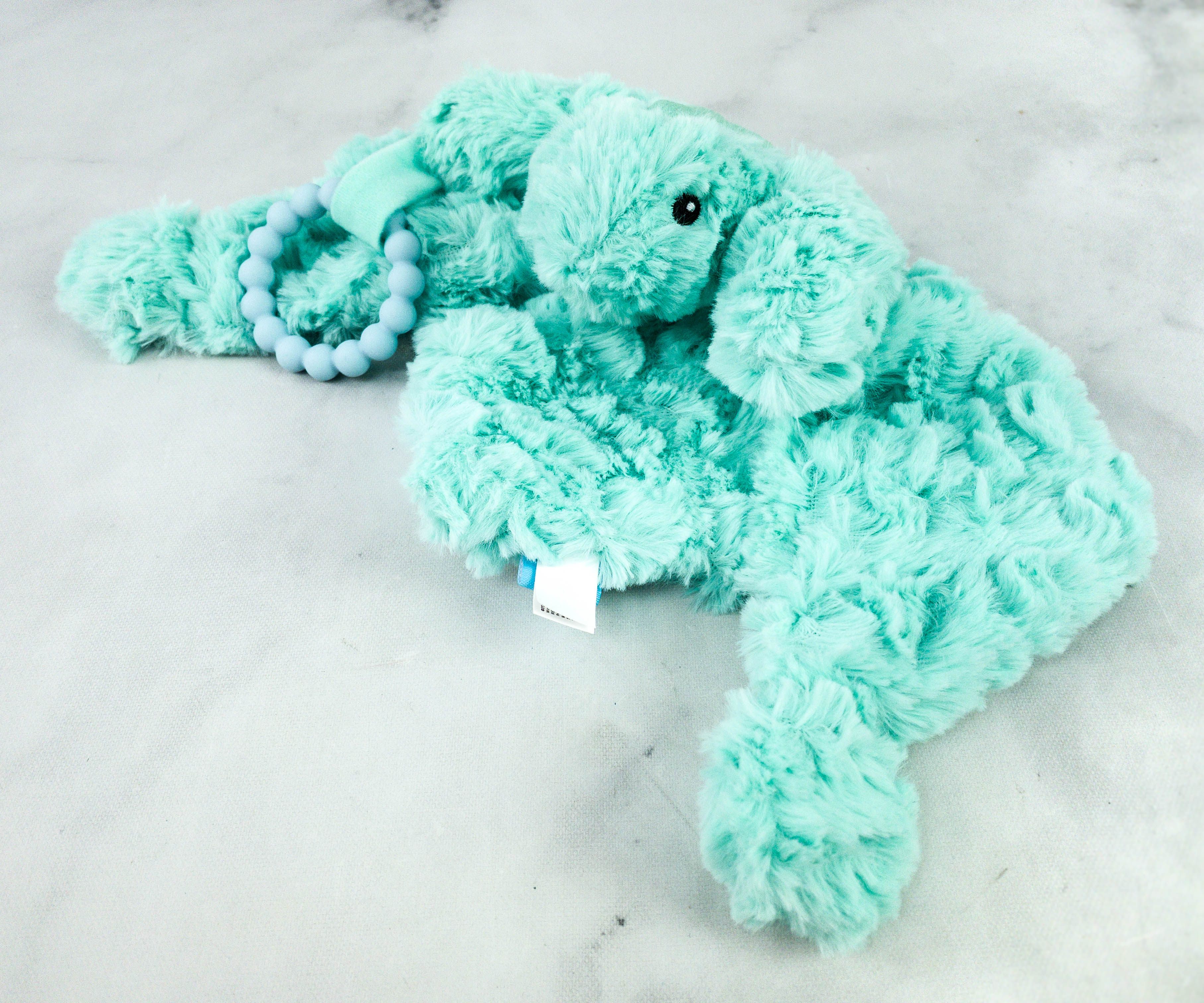 The green color will surely be a sight for your little one. It looks like there's a bunny hiding in there somewhere too!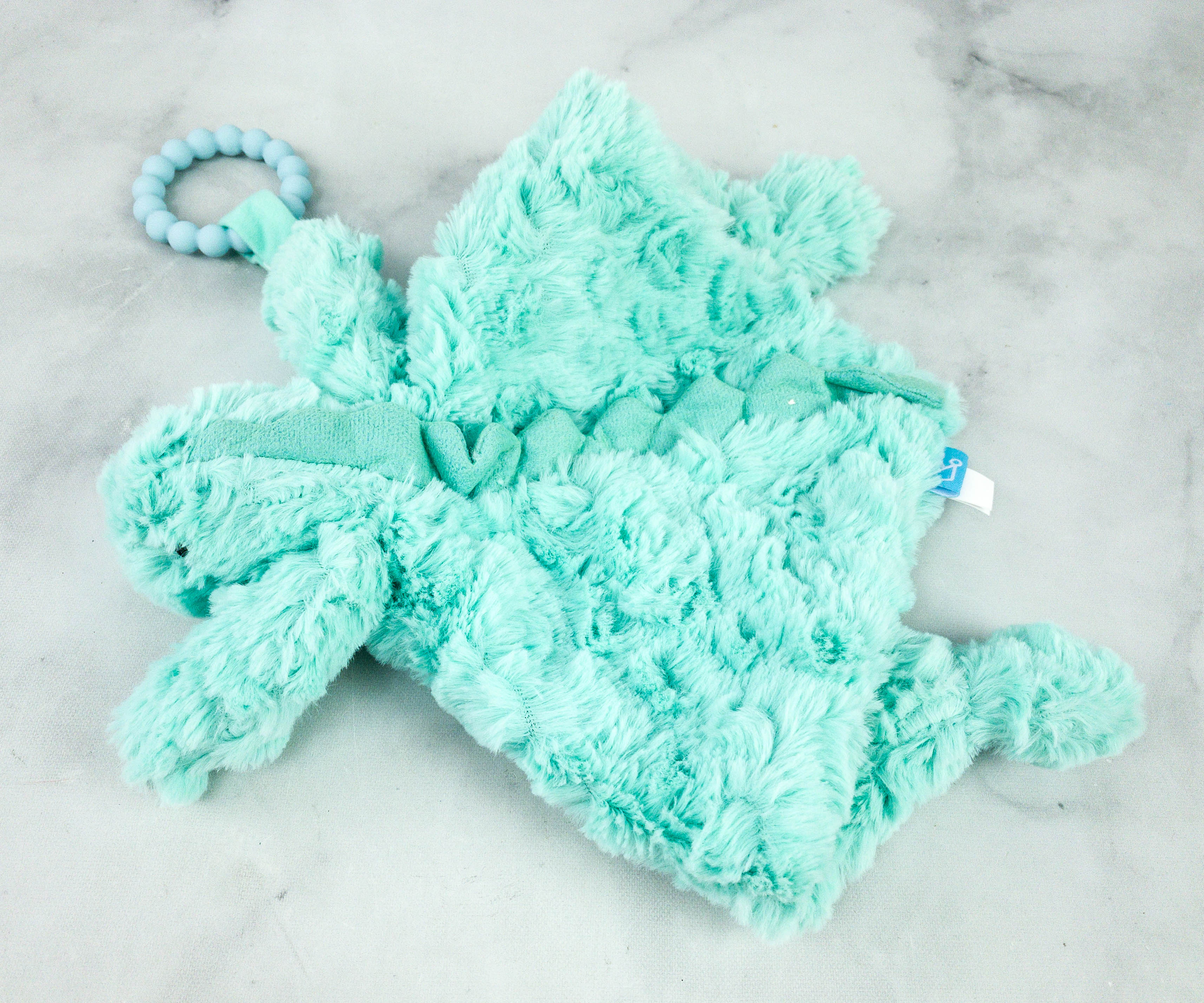 The fabric is super soft. It's a bit bigger than the other one so the baby can actually hug this!
It can also double as a mobile security blanket so they can relax even when they're on the road as long as they have it with them!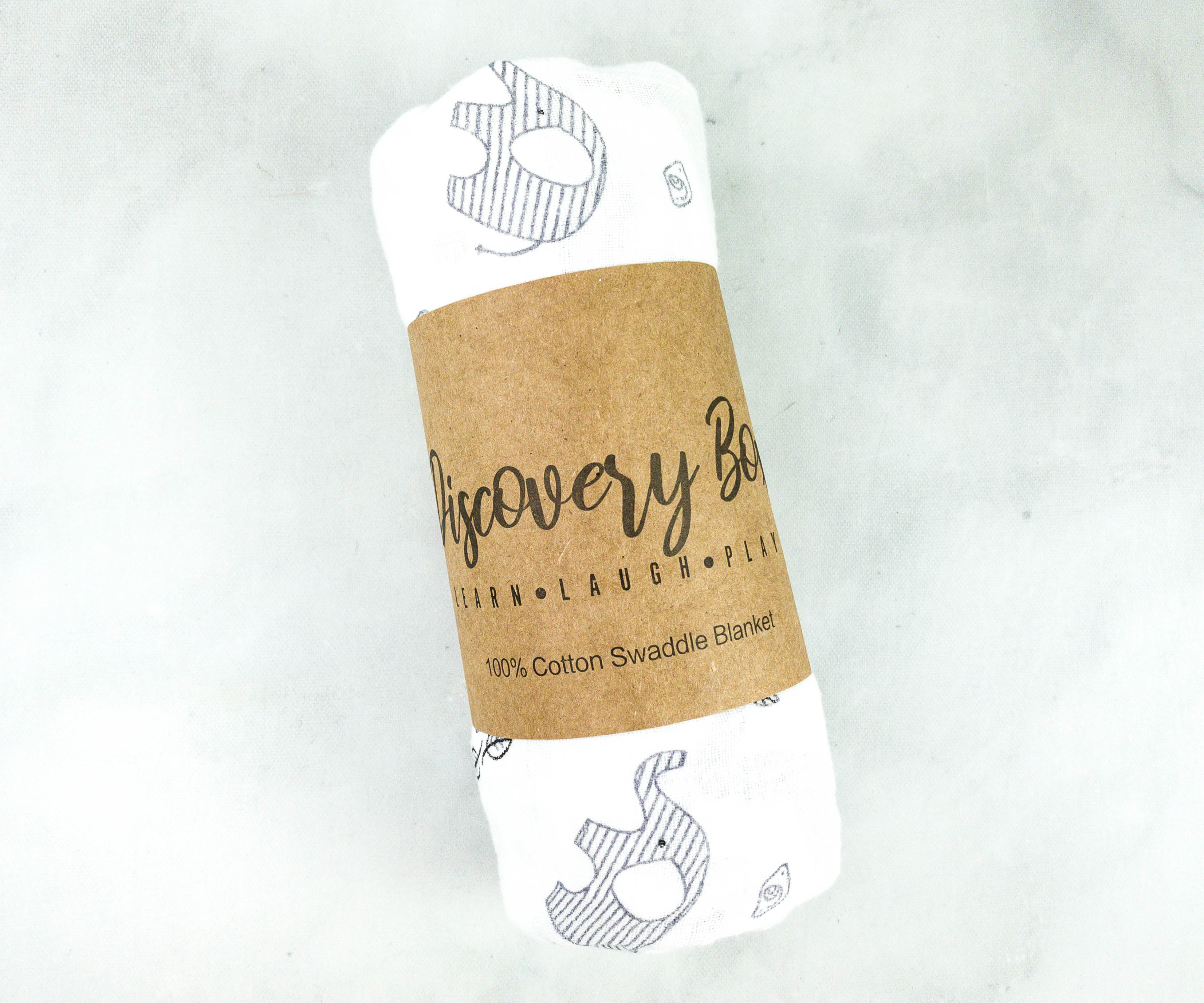 Swaddle Blanket. This swaddle blanket is made from 100% cotton so it's soft and breathable.
It was held by a brown paper packaging.
I like the cute black and white animal design pattern with the cute little elephants and giraffes!
The material is thin so you can wrap and tuck the little one in without worrying if it will be too hot for them. We're totally muslin blanket fans – you'll use them forever and your kids will be attached to them!
Pen. The last item is a cute pen that parents can use to document milestones or jot down lists of things that baby needs!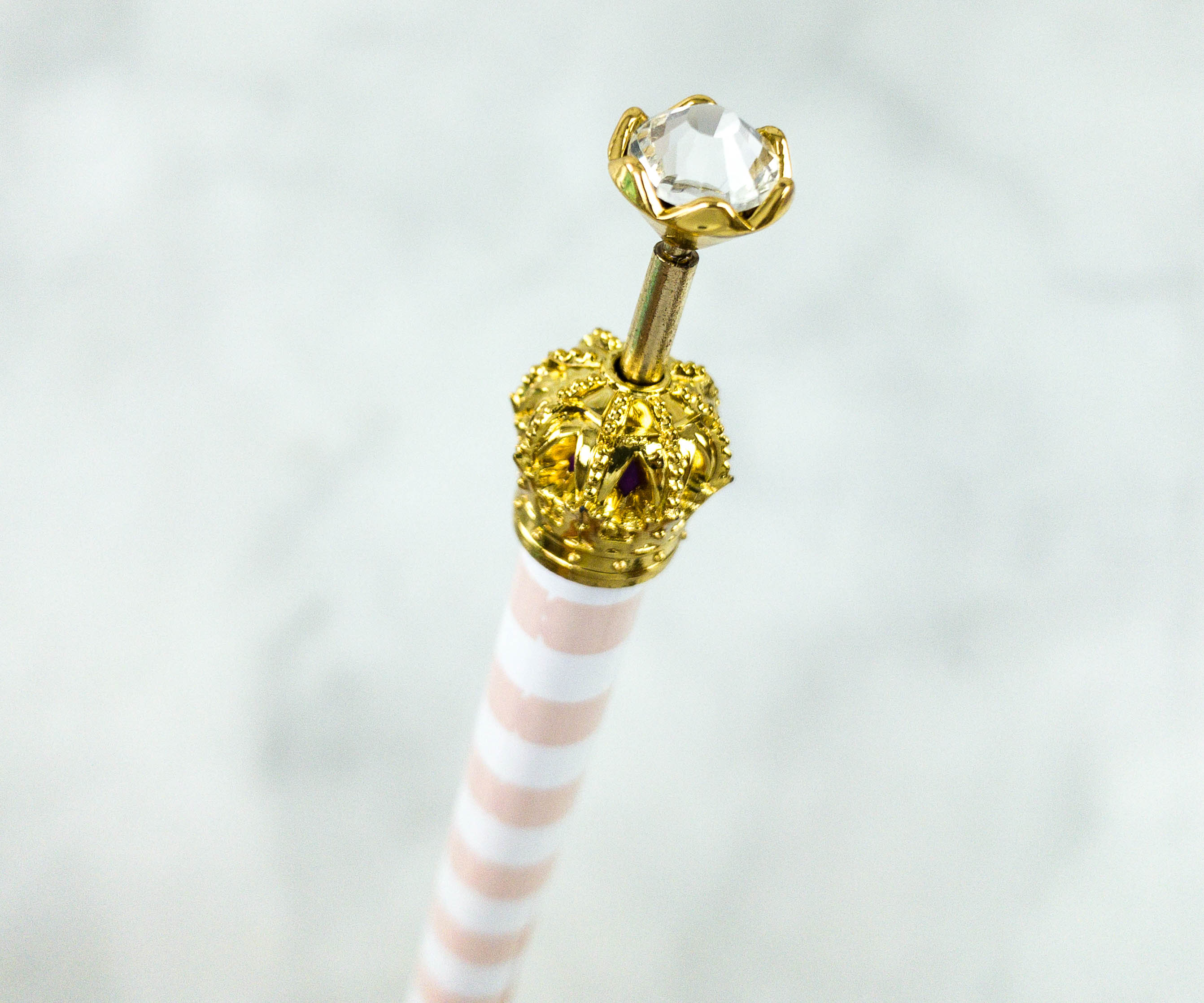 It even has a crown with a jewel on top for that extra dazzle.
Baby Discovery Box is a nice subscription for parents looking for useful items for their baby, from toys to books to accessories and more. What's great about these boxes is that they're tailored to your baby's current stage so you'll only receive items that the baby can actually use. The standout item in our first box is the high contrast book because it helps the little ones focus and visualize the images even at a very young age. The rest of the items are also high-quality and they even added an item for the parent. Overall, I think this subscription box is a great help, especially for those with newborns!
What do you think about Baby Discovery Box?