Birchbox Grooming is a monthly grooming and lifestyle subscription for men. In every shipment, you'll receive 3-4 sample items that are smaller versions of what you can order from the Birchbox site. There are two versions – Birchbox Grooming Plus for $20 per month that includes a full-size lifestyle item, or regular Birchbox Grooming for $10 per month with no lifestyle item.
This is a review of the Birchbox Grooming Plus $20 per month box.
DEAL: For a limited time when you subscribe to Birchbox Grooming use one of the codes to score a freebie!
Birchbox has always been about the samples, so if you are a stickler for calculating in-box value, you'll have to do some math to figure the per ounce value. The cards show the price for the full-size version of the included items — they are available on the Birchbox site. You can see your box at birchbox.com/mybox.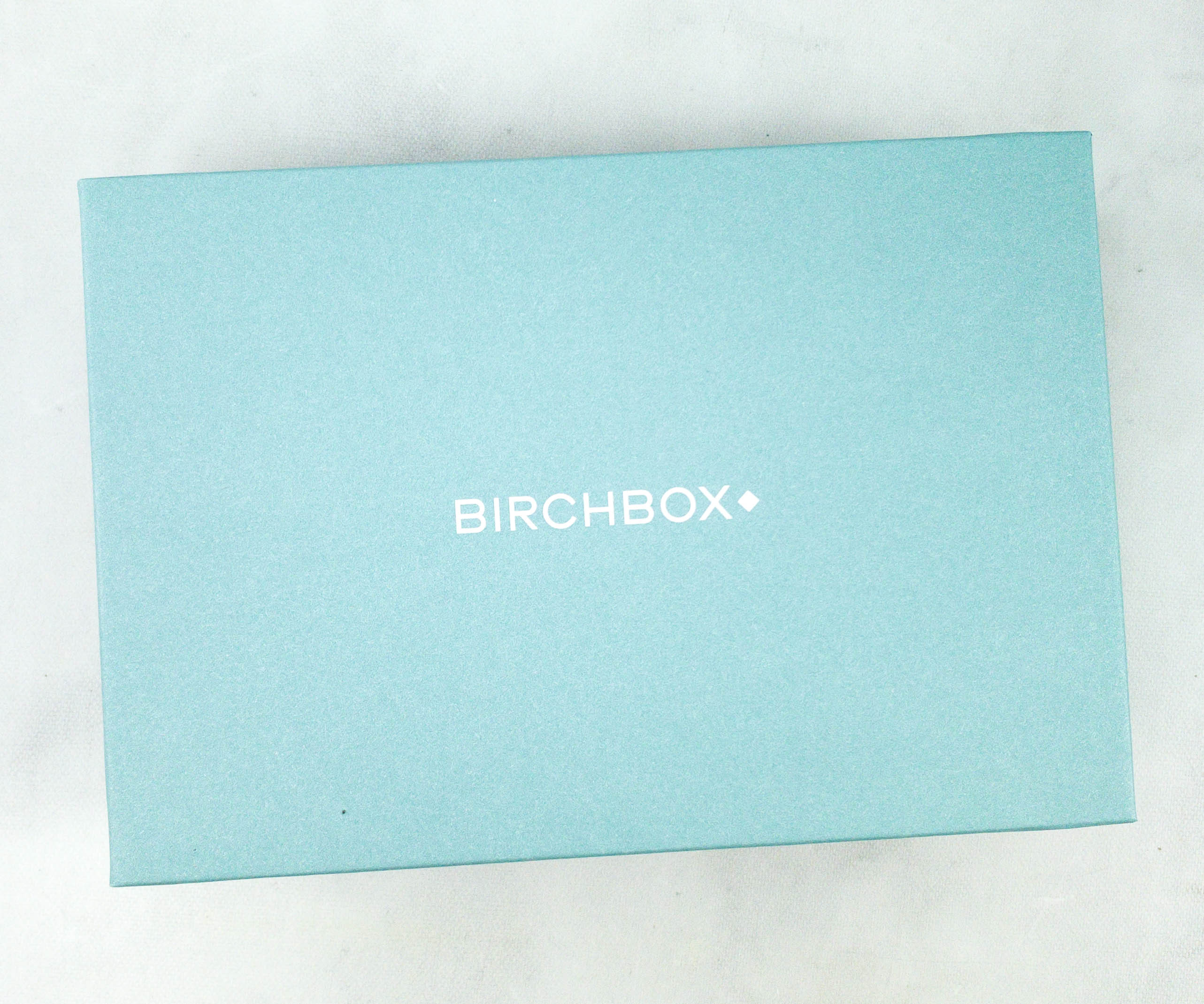 The items came in a sturdy light blue box!
The lifestyle item usually doesn't fit in the box.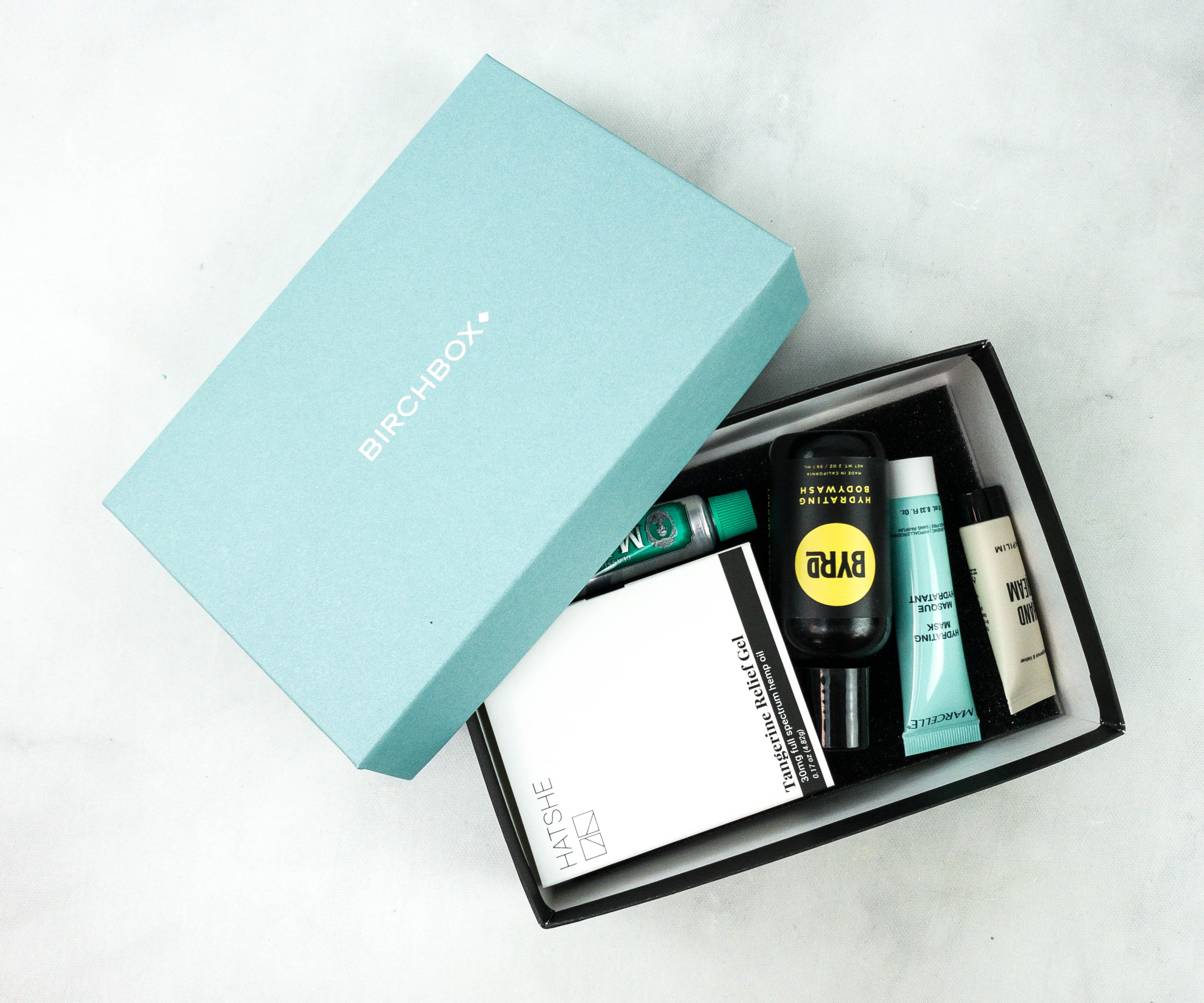 There are no other packaging materials but everything arrived in great condition.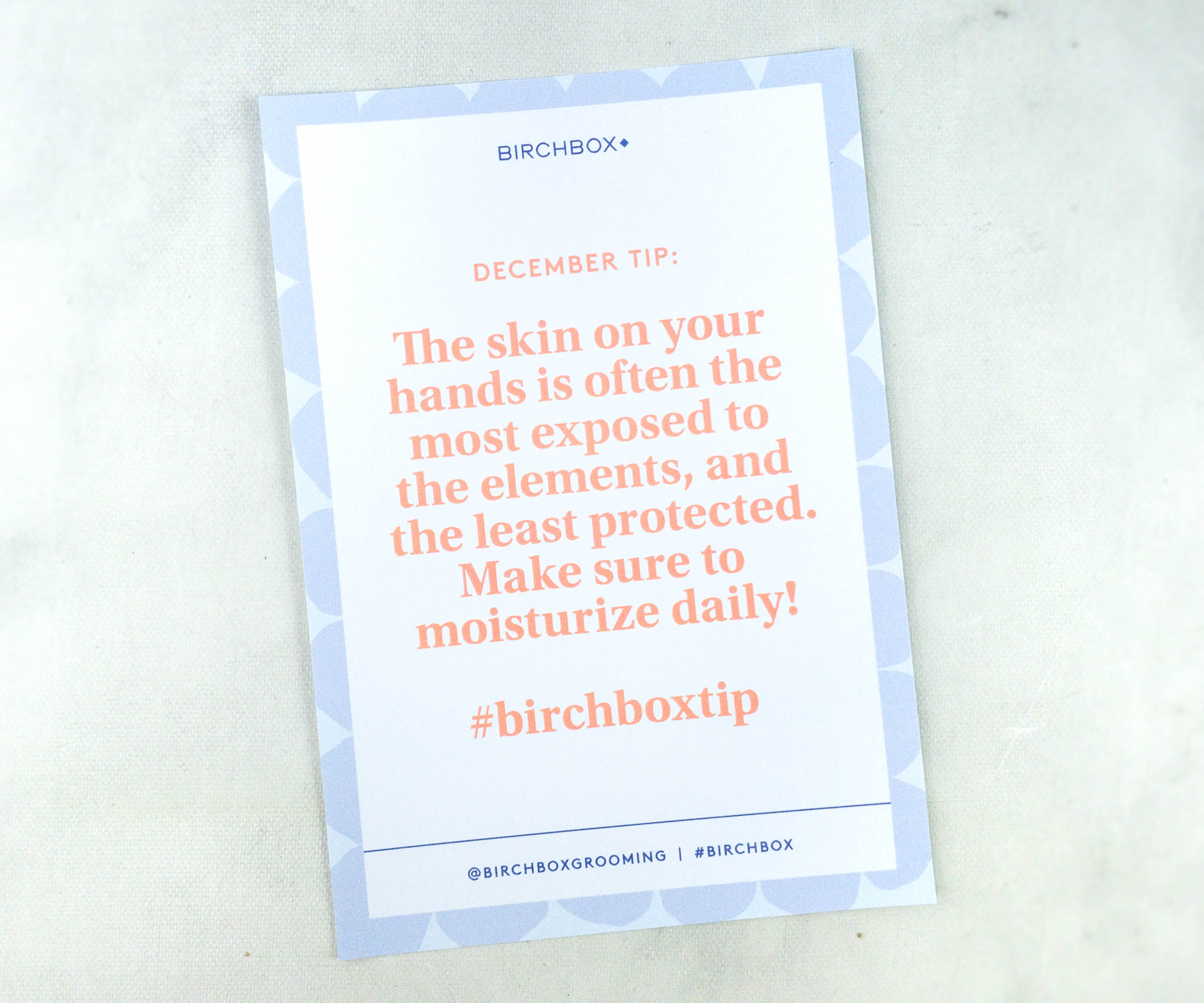 December Tip:

The skin on your hand is often the most exposed to elements, and the least protected. Make sure to moisturize daily!

#birchboxtip
The back of the card features a list of all five samples we got inside the box. This list includes the price of the full-size version available on the Birchbox site, plus a brief tip on how to properly use them.
Everything in my December 2020 Birchbox!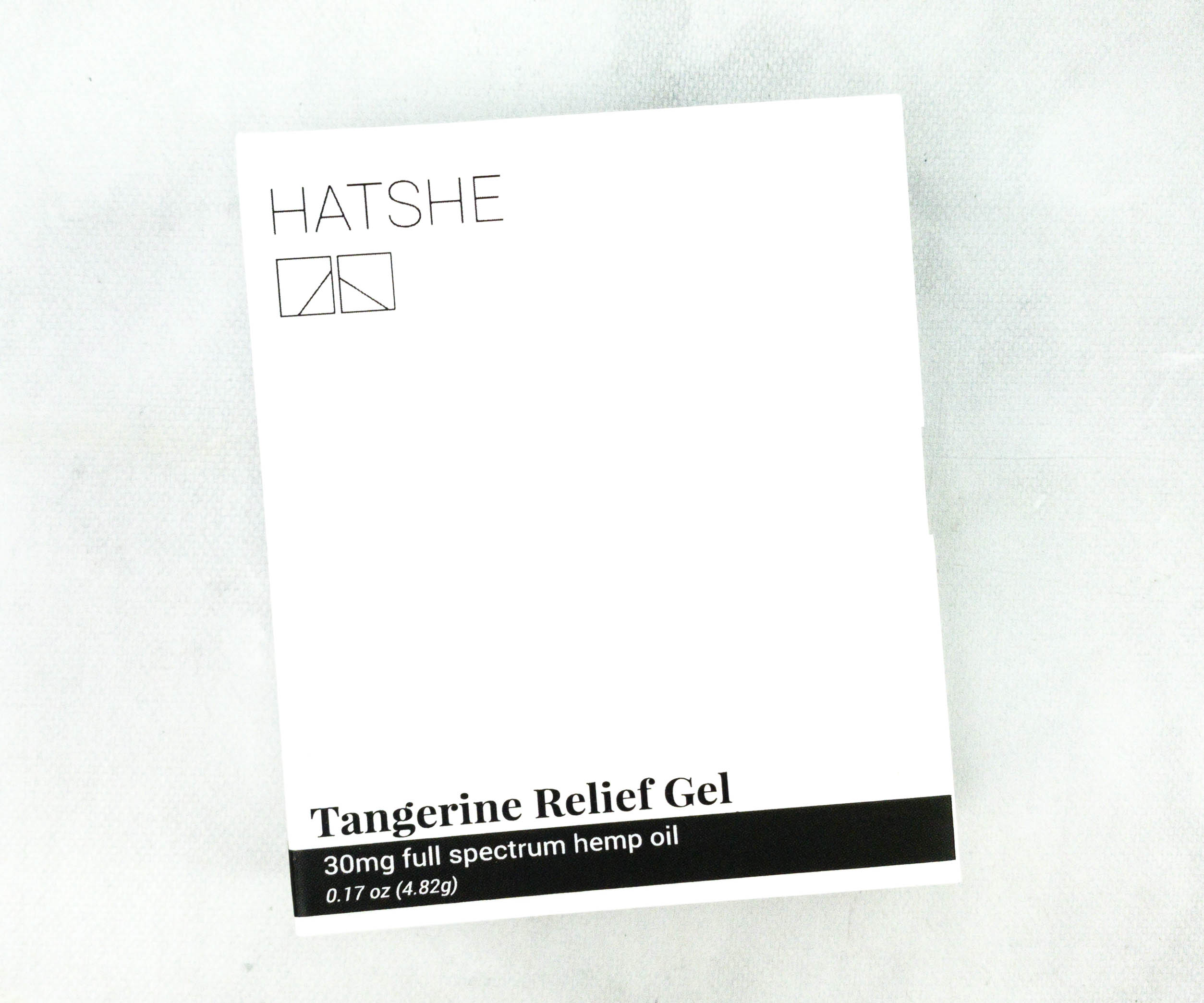 Hatshe Tangerine Relief Gel ($3.23) This body gel is made with full-spectrum hemp oil, arnica, menthol, capsicum, and camphor oil. Its unique formula provides a warm effect to the skin that relieves pain and also helps reduce swelling.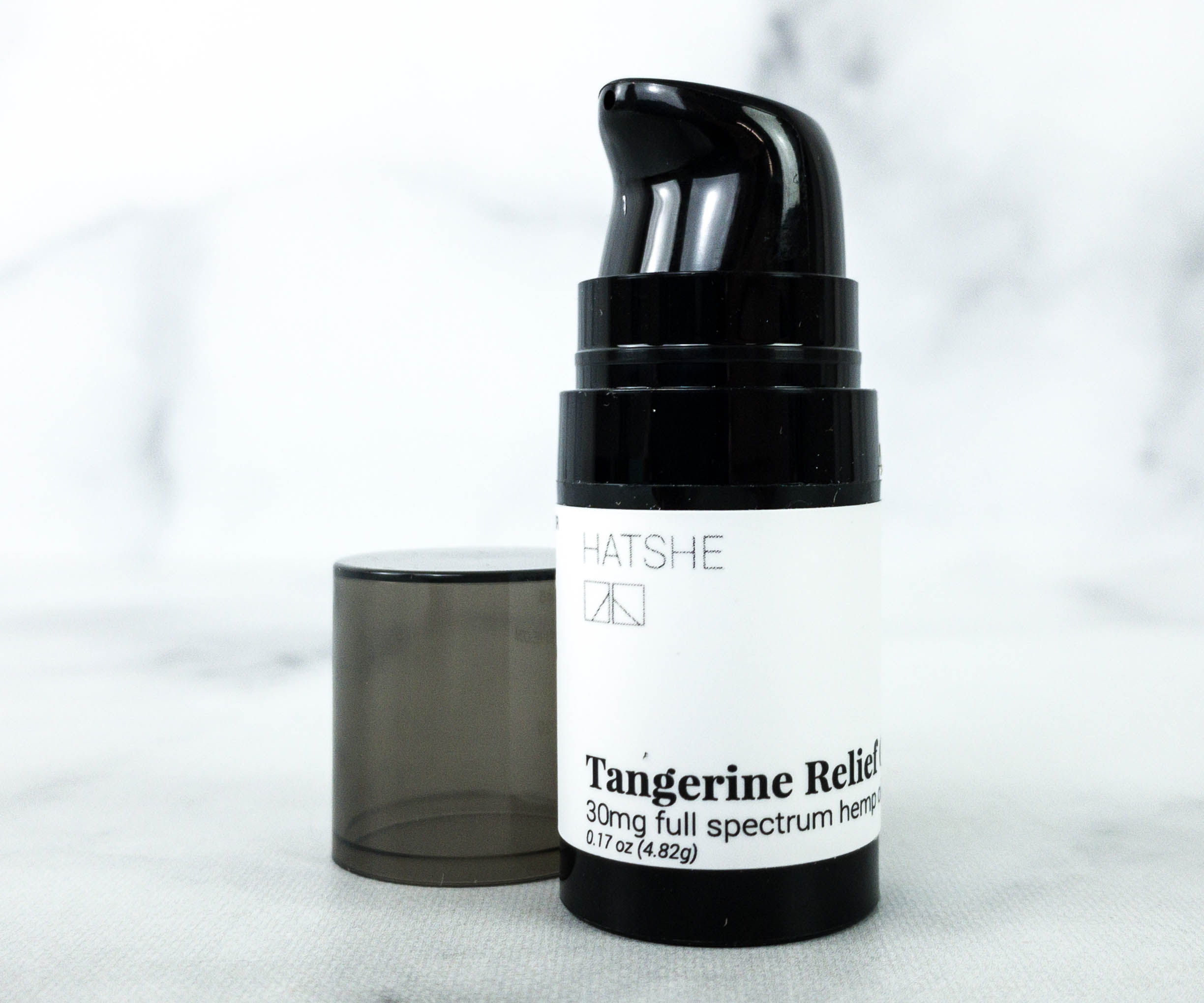 It's easy to use, simply apply a generous amount of gel on the affected area and let the gel take effect and keep you relaxed!
Byrd Hairdo Hydrating Body Wash ($2.50) Infused with sea kelp, green tea, and aloe vera, this all-natural body wash clears away germs and bacteria while keeping the skin fresh and moisturized. The formula is also soothing, I don't mind using it every day!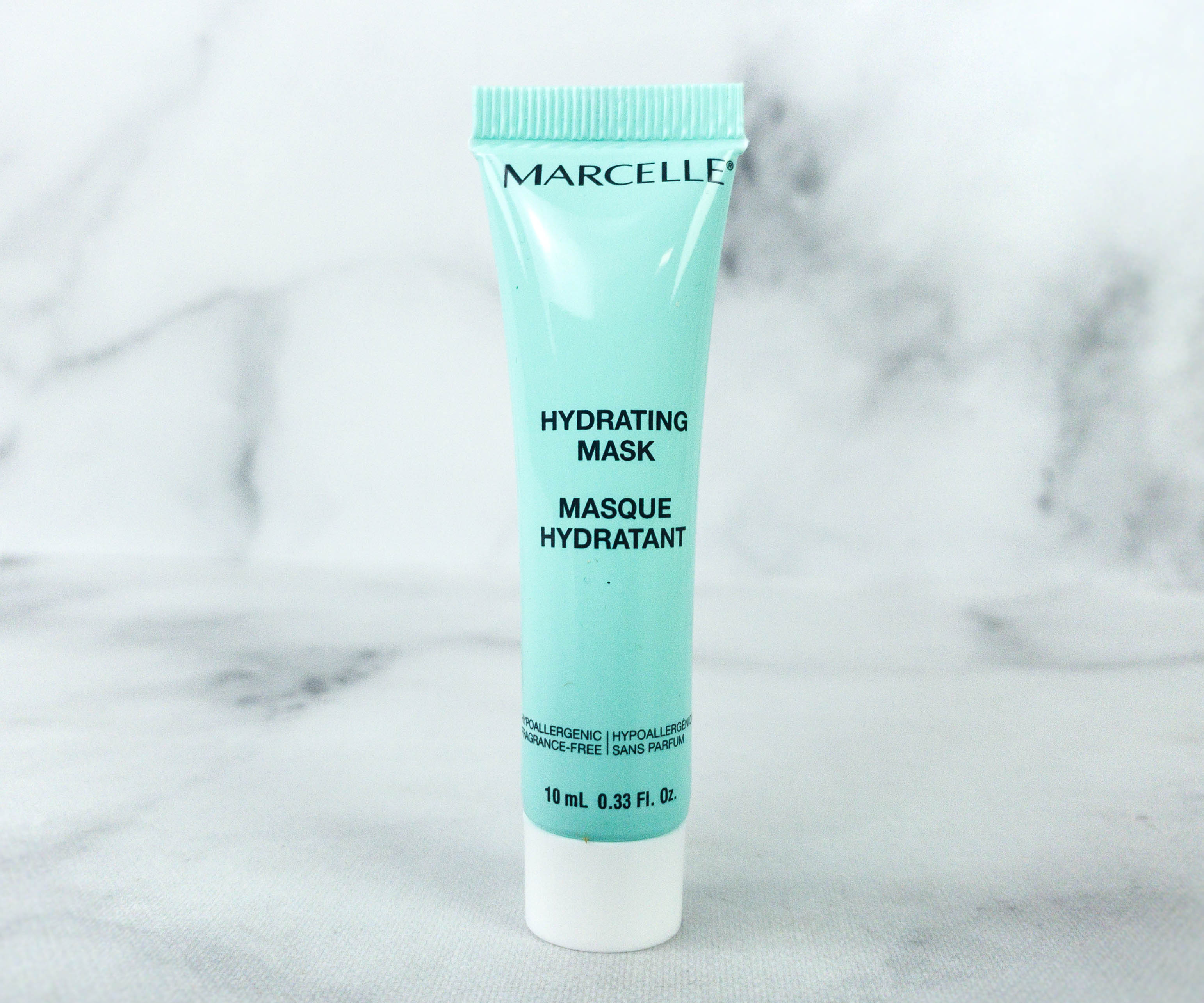 Marcelle Hydrating Mask ($3.69) It's a hypoallergenic, paraben-free, oil-free, and fragrance-free hydrating mask gel made with hyaluronic acid that draws out the skin's natural moisture. The formula is not heavy nor tacky, so it's easy to apply. It's great for anyone suffering from dry skin, especially during winter!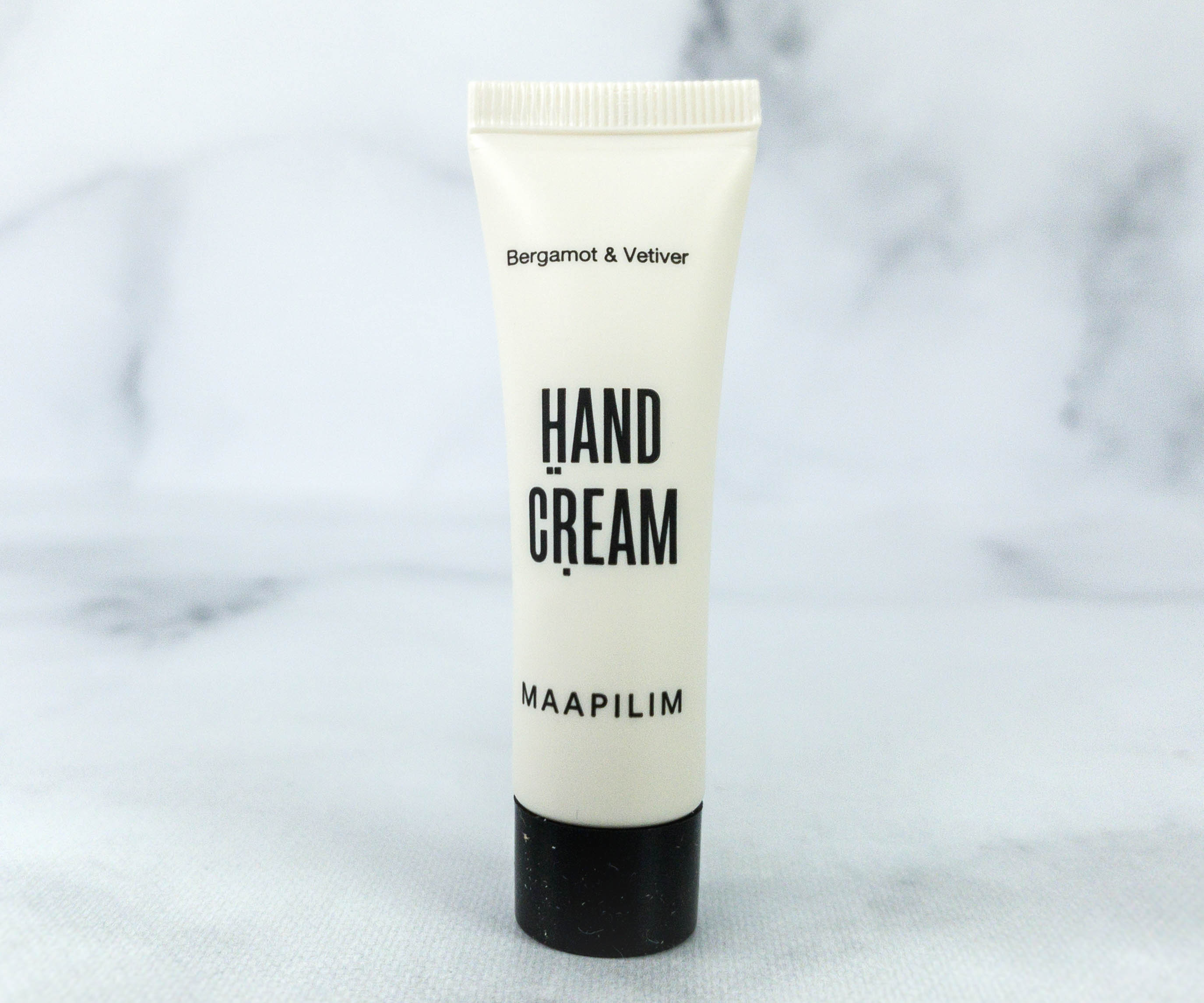 Maapilim Hand Cream ($1.24) This hand cream features a special formula that includes aloe vera and jojoba oil. It kept my hands moisturized and I didn't have to apply every so often. The scent notes of bergamot and vetiver are quite calming as well!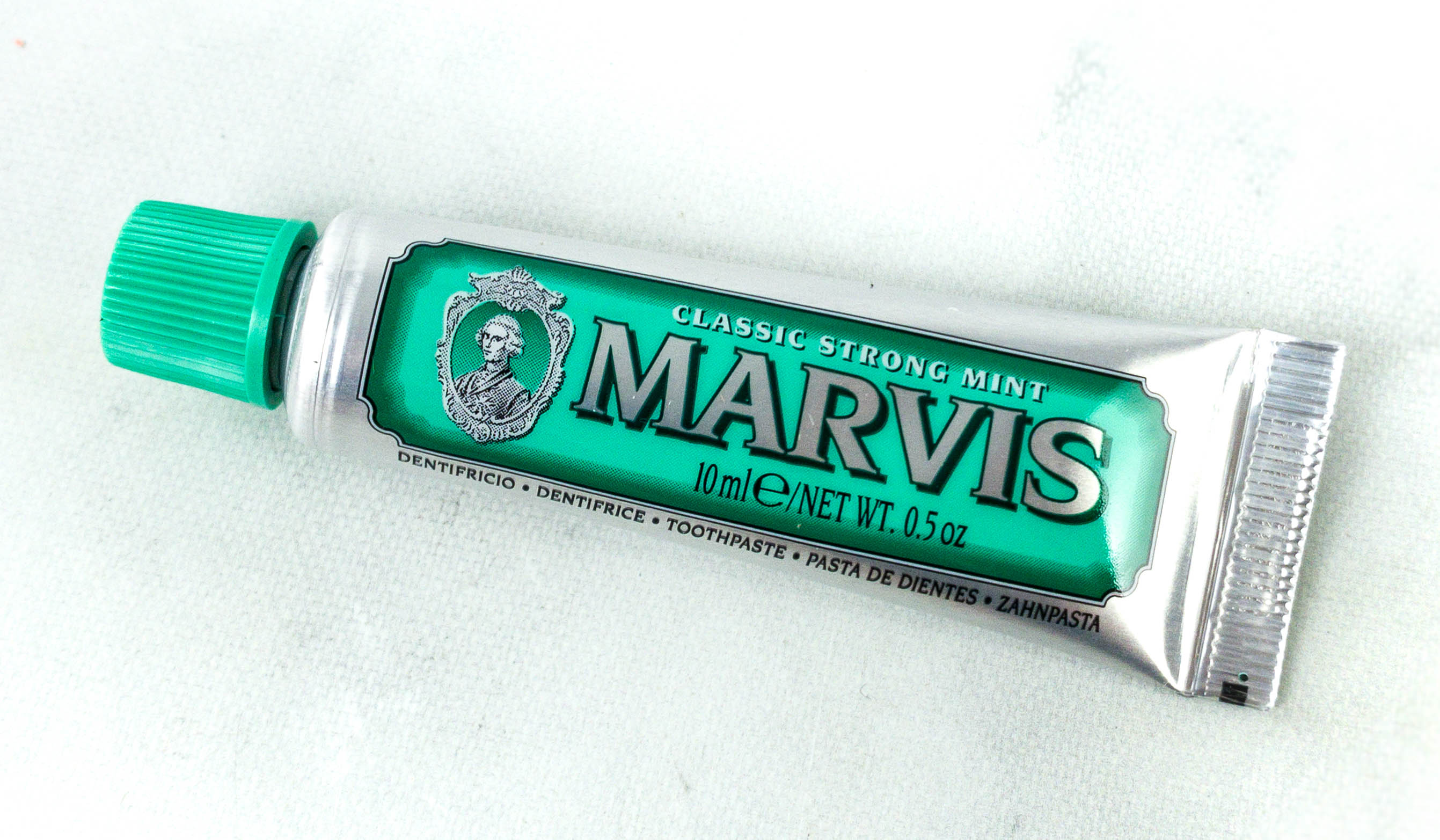 Marvis Classic Strong Mint ($1.38) This toothpaste features a strong mint flavor that keeps my breath fresh and my mouth cool, plus whitening properties that promise to remove surface stains from the teeth. It also rinses easily!
W+W Things You Should Know Trivia. This set of cards is this month's lifestyle item and I think it's perfect for a game night with family or friends. The waterproof cards contain questions to test your knowledge on different topics!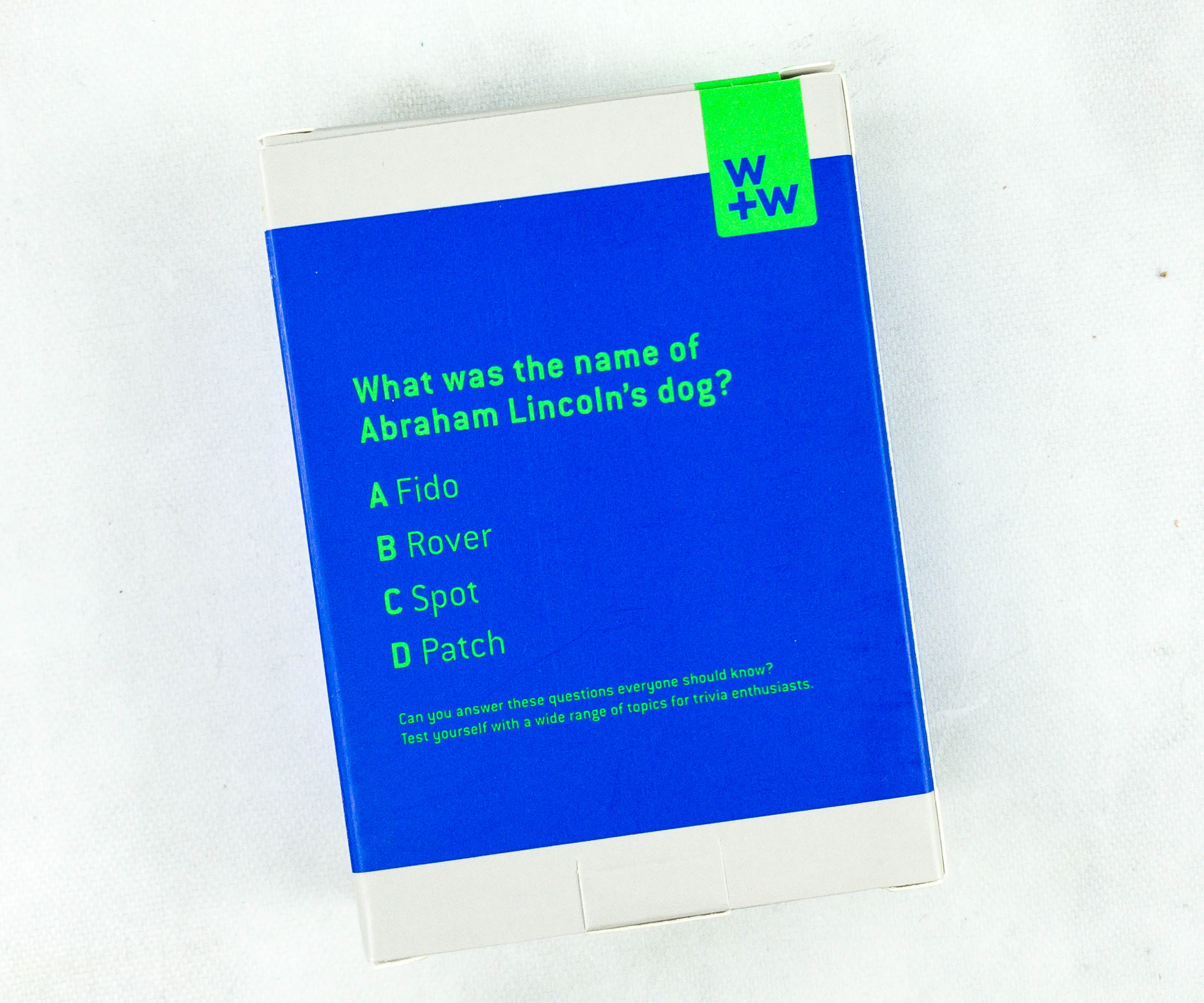 Featured at the back of the box is a sample question.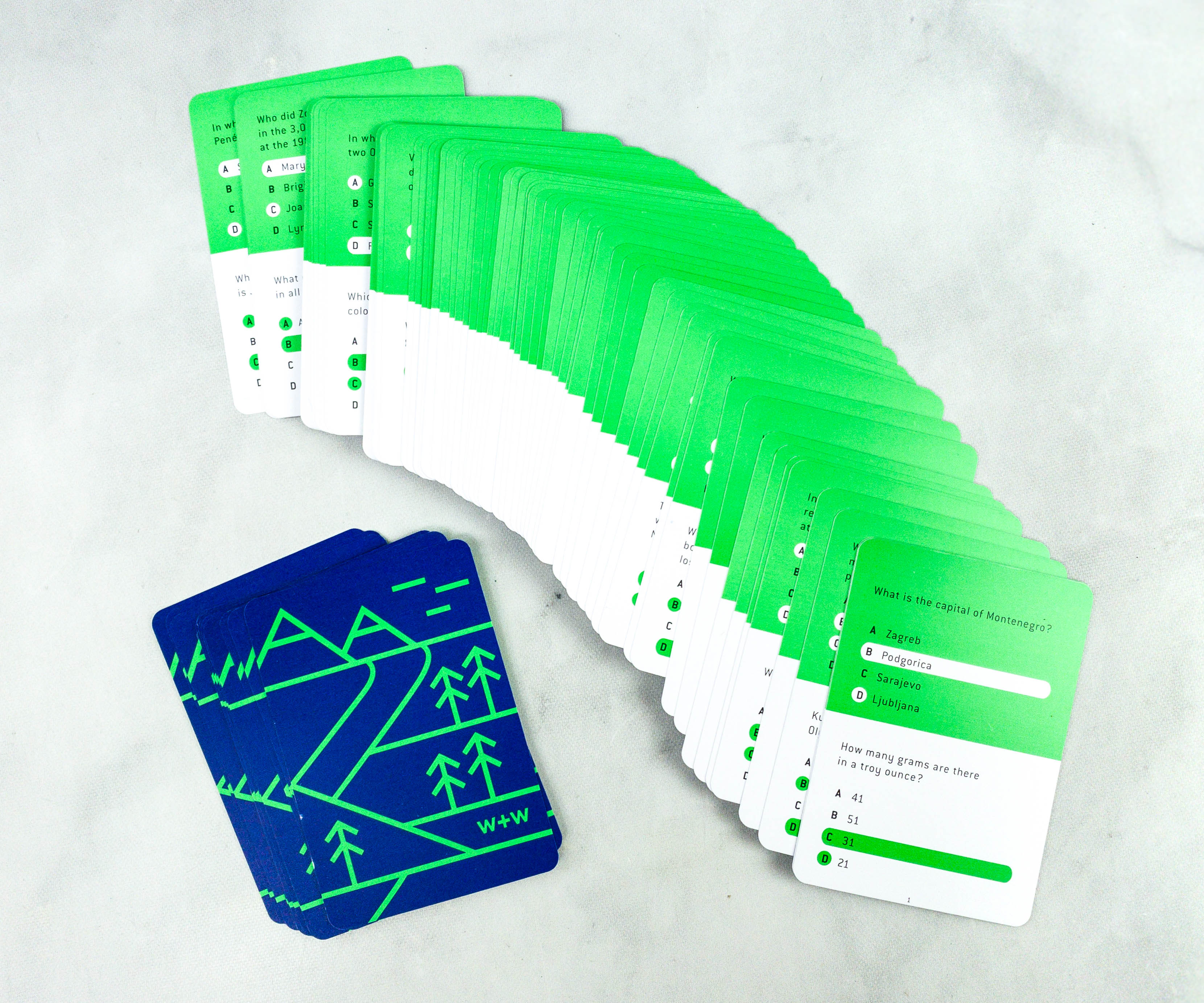 There's a total of 160 question cards. Aside from being waterproof, I love their color scheme!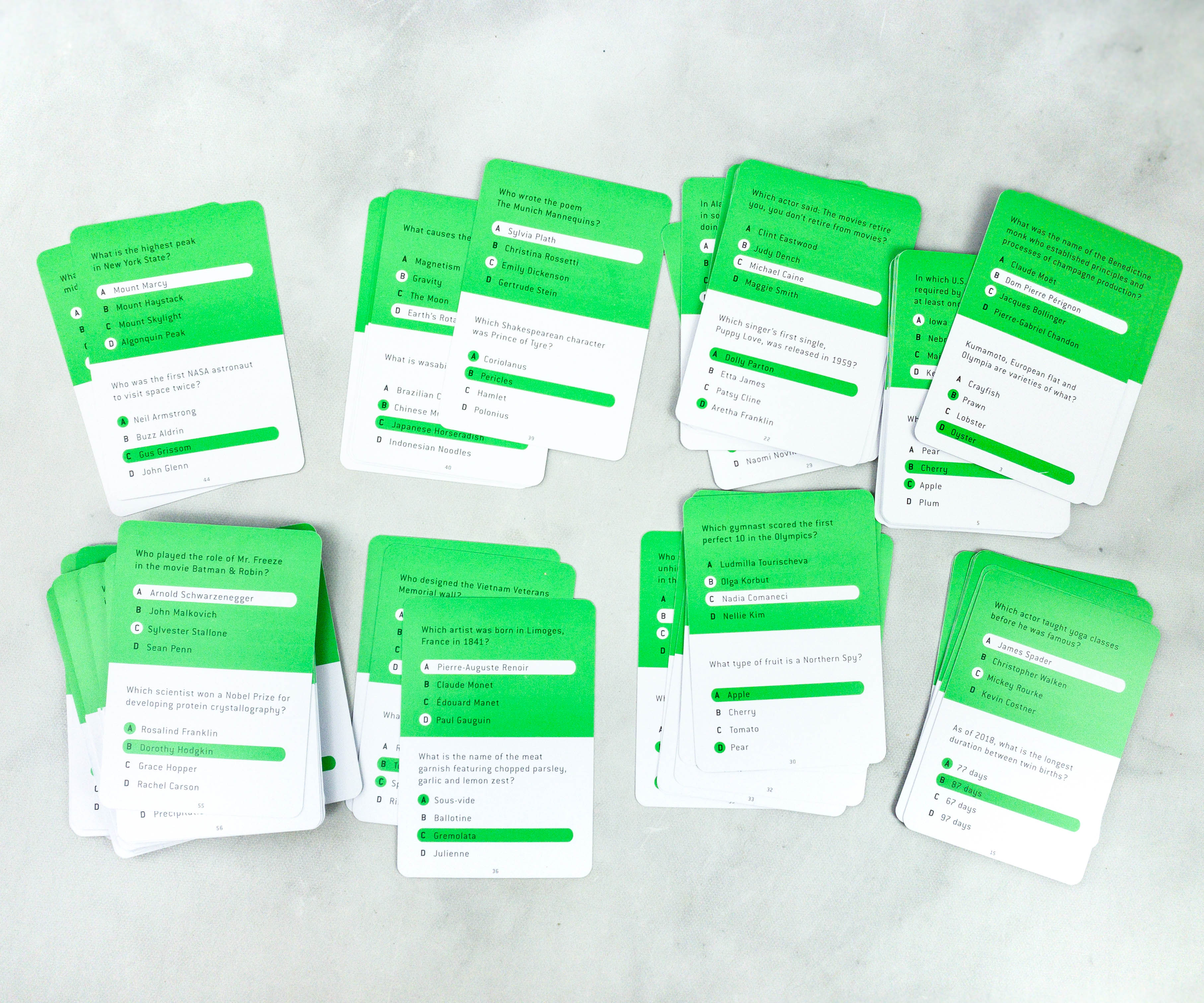 Most of the cards contain 2 different questions and the answer for each question is highlighted in either white or green color.
Getting grooming samples from Birchbox is always great. This subscription has been consistent in sending the best grooming items for everyday use and with this, I was able to try a variety of products from new and well-known brands, and check if it works for me before buying the full-size. This month's box includes a variety of moisturizers for my face and body, but my favorite the gel that helps relieves body pain. The lifestyle item of the month is pretty interesting too, I've actually learned a lot of things from the cards. Getting all these for just $20 was absolutely an awesome deal!
What's your experience with Birchbox Grooming?