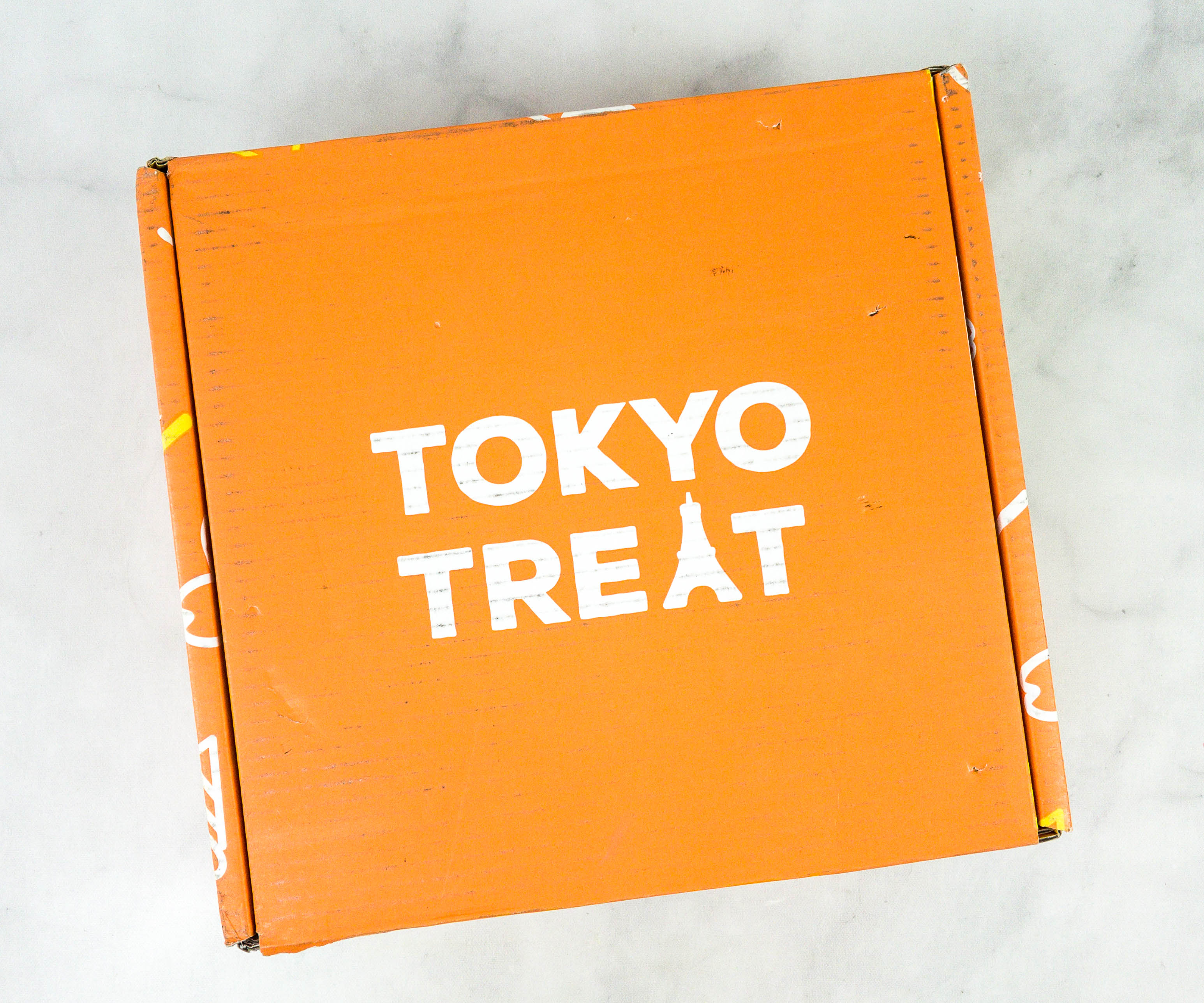 Tokyo Treat is a monthly Japanese snack and candy subscription box that is shipped directly from Japan.
There are two box sizes — Classic ($25) and Premium ($35). As always, shipping is free worldwide.
The Classic box includes 12 items altogether — 4 popular snacks, 4 share packs (new), 2 dagashi snacks, 1 DIY candy kit, and 1 kinosei (quirky) snack.
The Premium box includes 17 items — 5 popular snacks, 1 party pack (new), 4 share packs (new), 3 dagashi snacks, 1 anime snack (new), 1 DIY candy kit, 1 kinosei snack, 1 drink.
This is a review of the Premium box.
DEAL: Use coupon code HELLOSUBS at checkout to save 10% ($3.50) on your first box!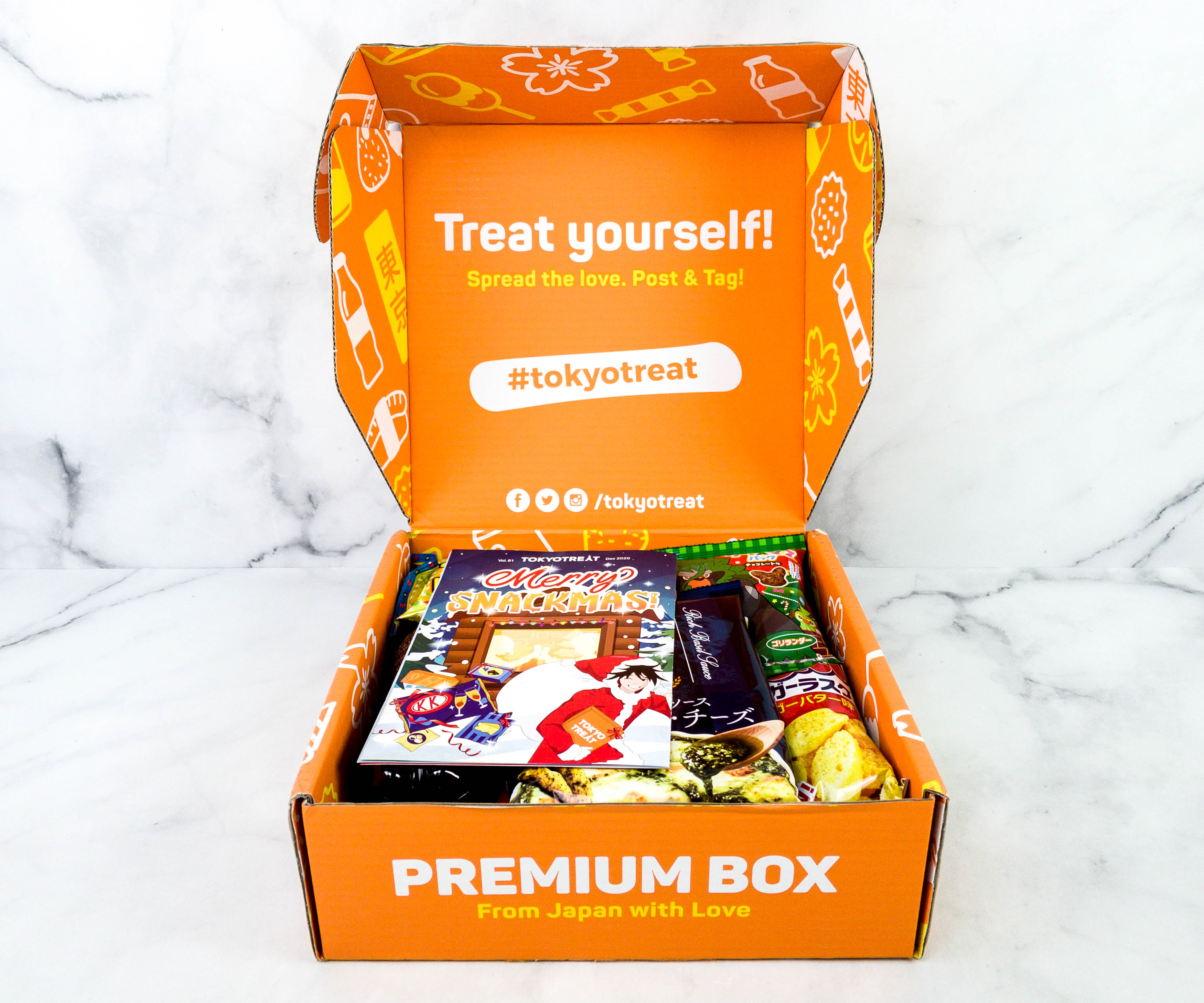 There's a booklet on top of the snacks.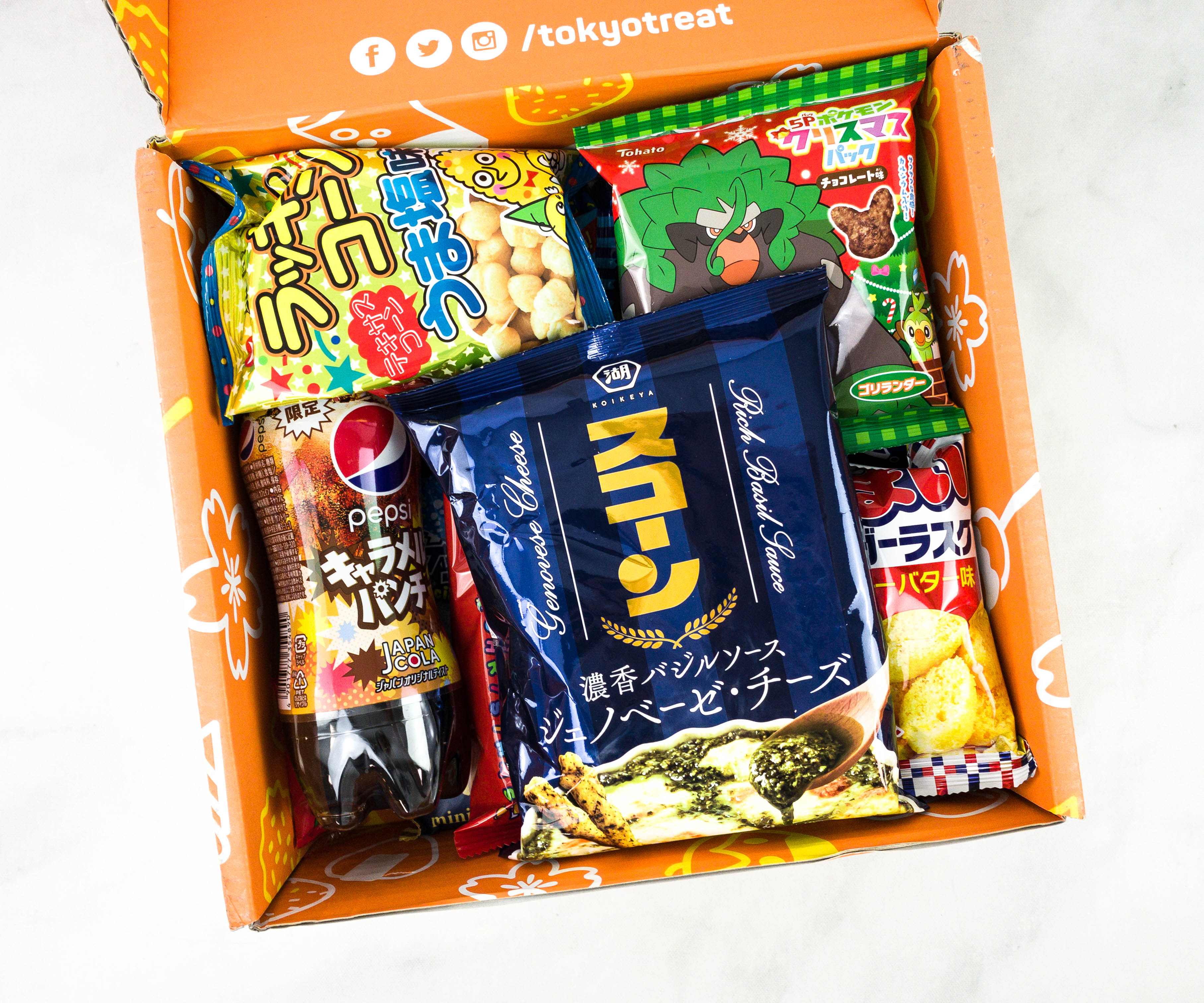 The box is jampacked, as always!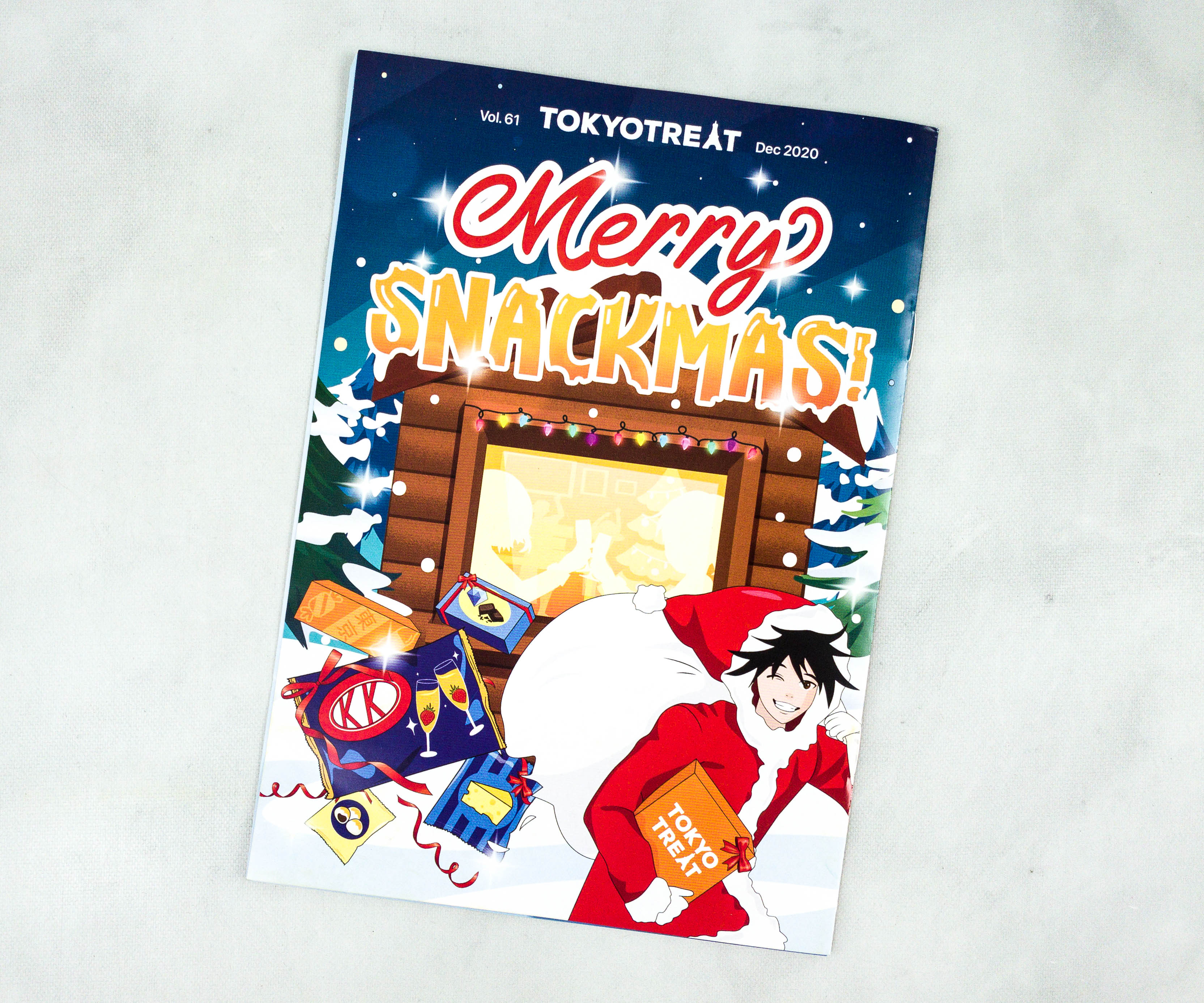 This month's theme is MERRY SNACKMAS!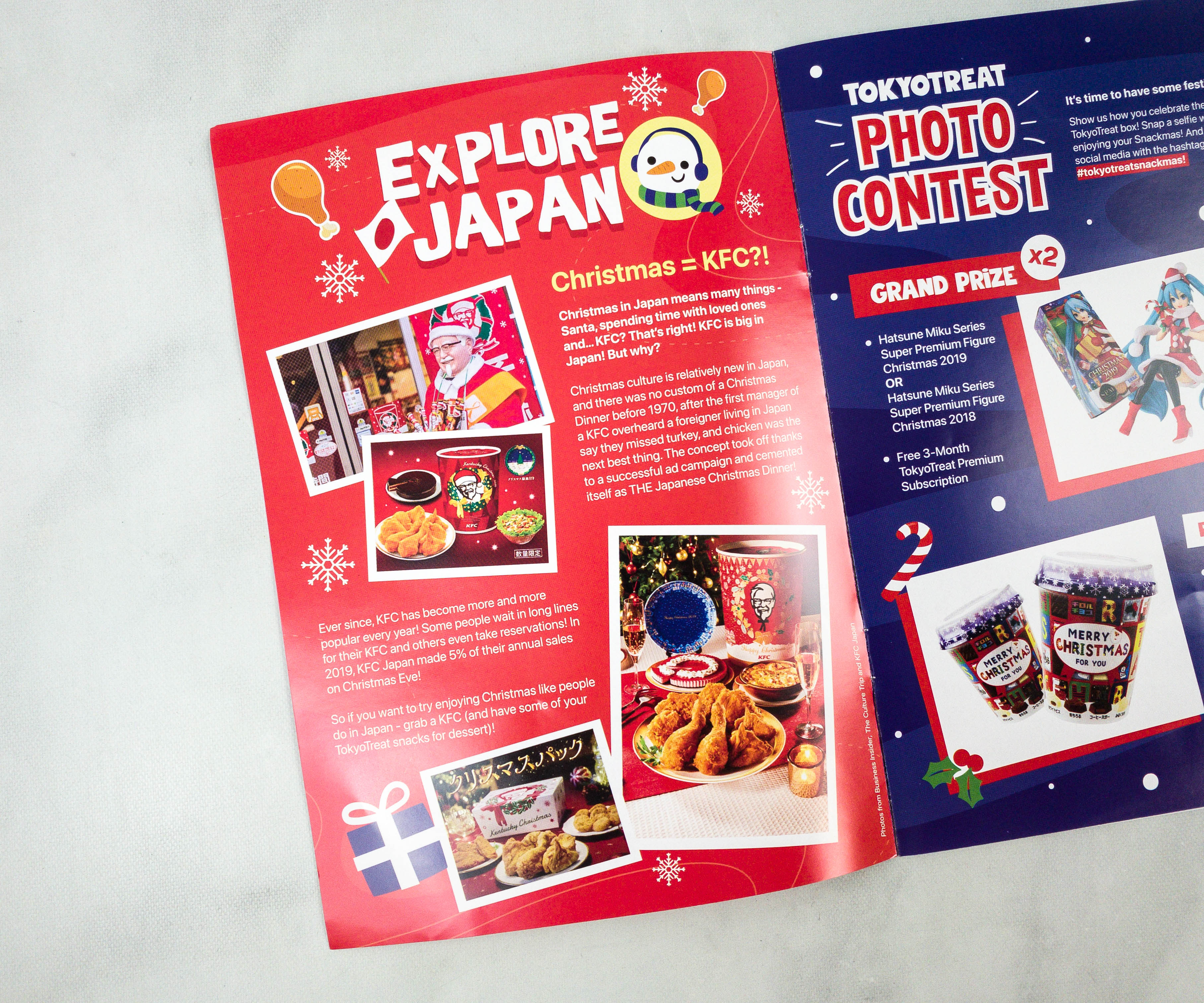 This part of the booklet features KFC, a favorite restaurant in Japan especially during the Christmas season.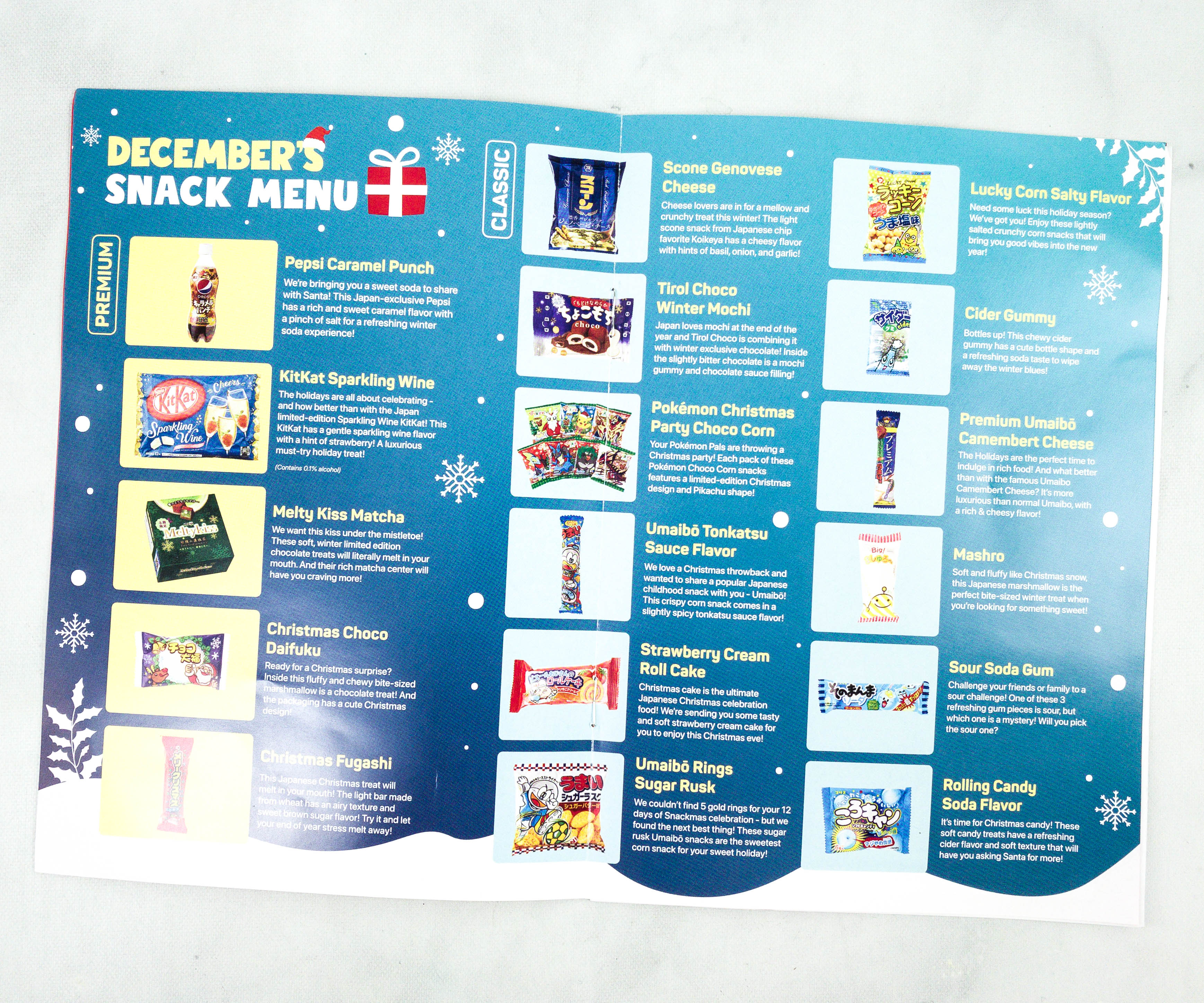 Here's a list of all the items in this month's box!
There's a QR code that subscribers use to claim their streak and get sweet rewards! Subscribers earn a streak with every consecutive month that they subscribe.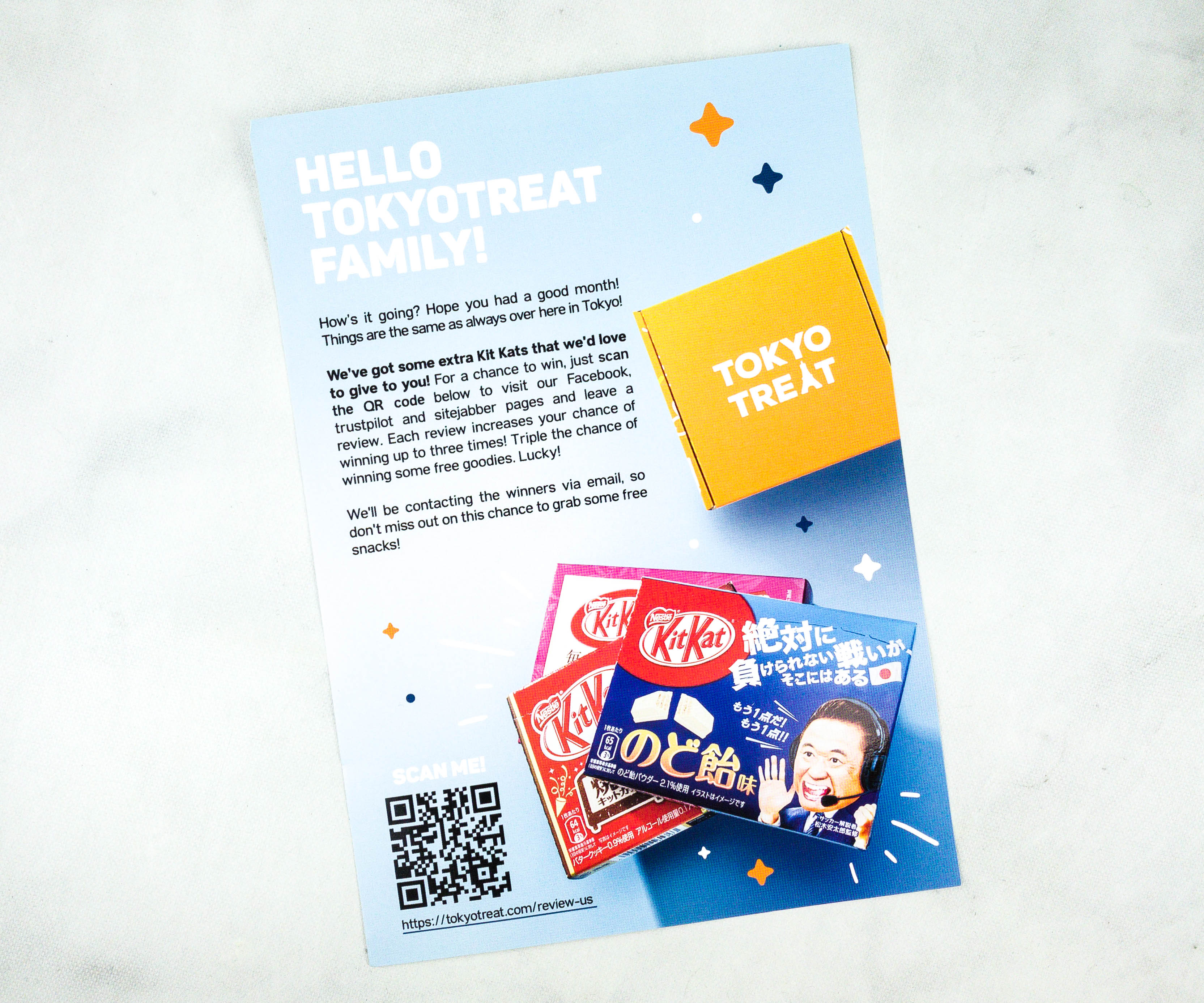 There's also a thank you letter from the Tokyo Treat team!
Everything inside my December 2020 box!
Pepsi Caramel Punch. It's the traditional Pepsi cola infused with a sweet caramel taste. This version is exclusive from Japan and I'm glad that this refreshment is included in the box!
Mashro. This marshmallow is such a nice sweet treat for people of all ages. It's soft and melts in the mouth too!
Tirol Choco Winter Mochi. It's a delicious mochi with a chocolate powder coating and chocolate cream filling. I find it too sweet but the kids loved it!
Rolling Candy Soda Flavor. These are chewy candies bursting with delicious cider flavor! They are also soft and fun to chew on. I like them because they feel refreshing in my mouth.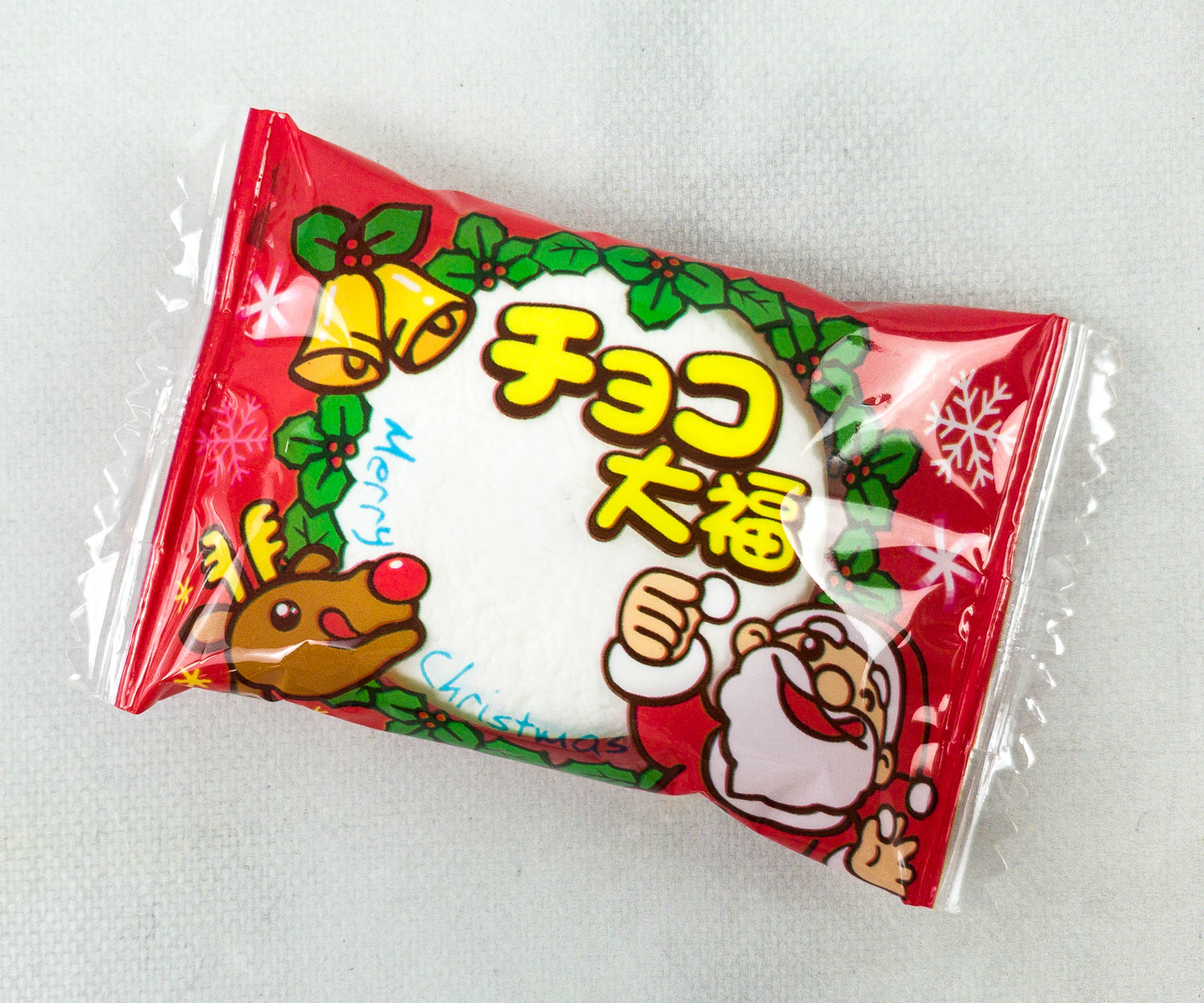 Christmas Choco Daifuku. This soft and fluffy marshmallow comes in a Christmas themed packaging featuring Santa and Rudolf. It has a nice texture, plus the sweet chocolate filling inside is satisfyingly sweet!
Cider Gummy. You can enjoy the taste of fermented apples without the alcoholic content on this gummy! This is fun to eat and every chew is bursting with rich flavor.
Sour Soda Gum. Remember the sour gums that you had when you were a kid? The sourness of this gum will help you remember the fun! It also has an added soda flavor for a more enjoyable flavor.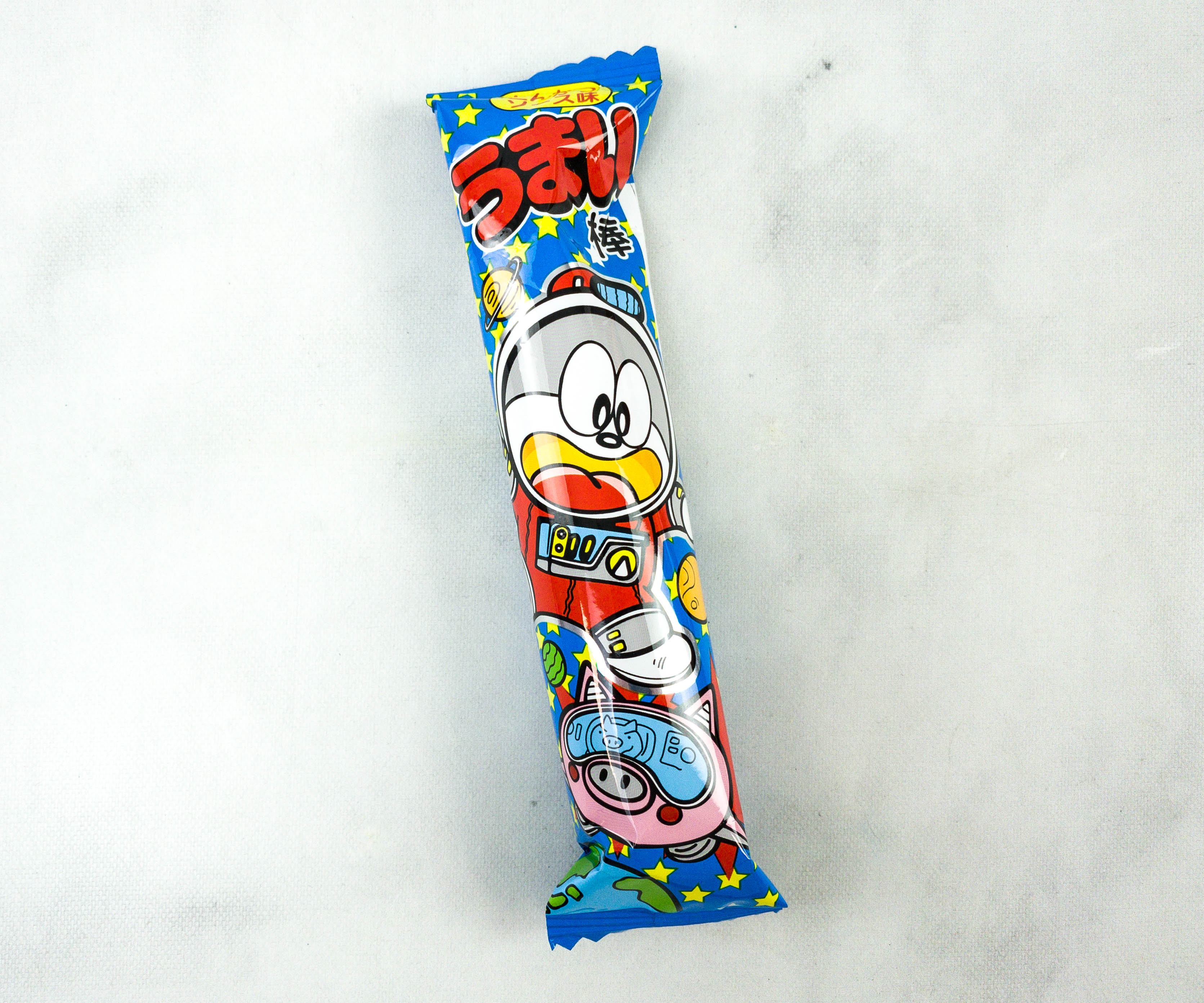 Umaibō Tonkatsu Sauce Flavor. Umaibo is a puffed corn snack in a cylindrical shape. I've been enjoying different kinds of umaibo flavors from this subscription, and this time, I received it in tonkatsu sauce! It's a well-balanced mix of sweet and savory flavors. As always, the umaibo is also crunchy!
Premium Omaibō Camembert Cheese. The box also includes a premium umaibo featuring camembert cheese flavor! It has a distinct earthy taste on it. This flavor also has a unique appetizing aroma that I like.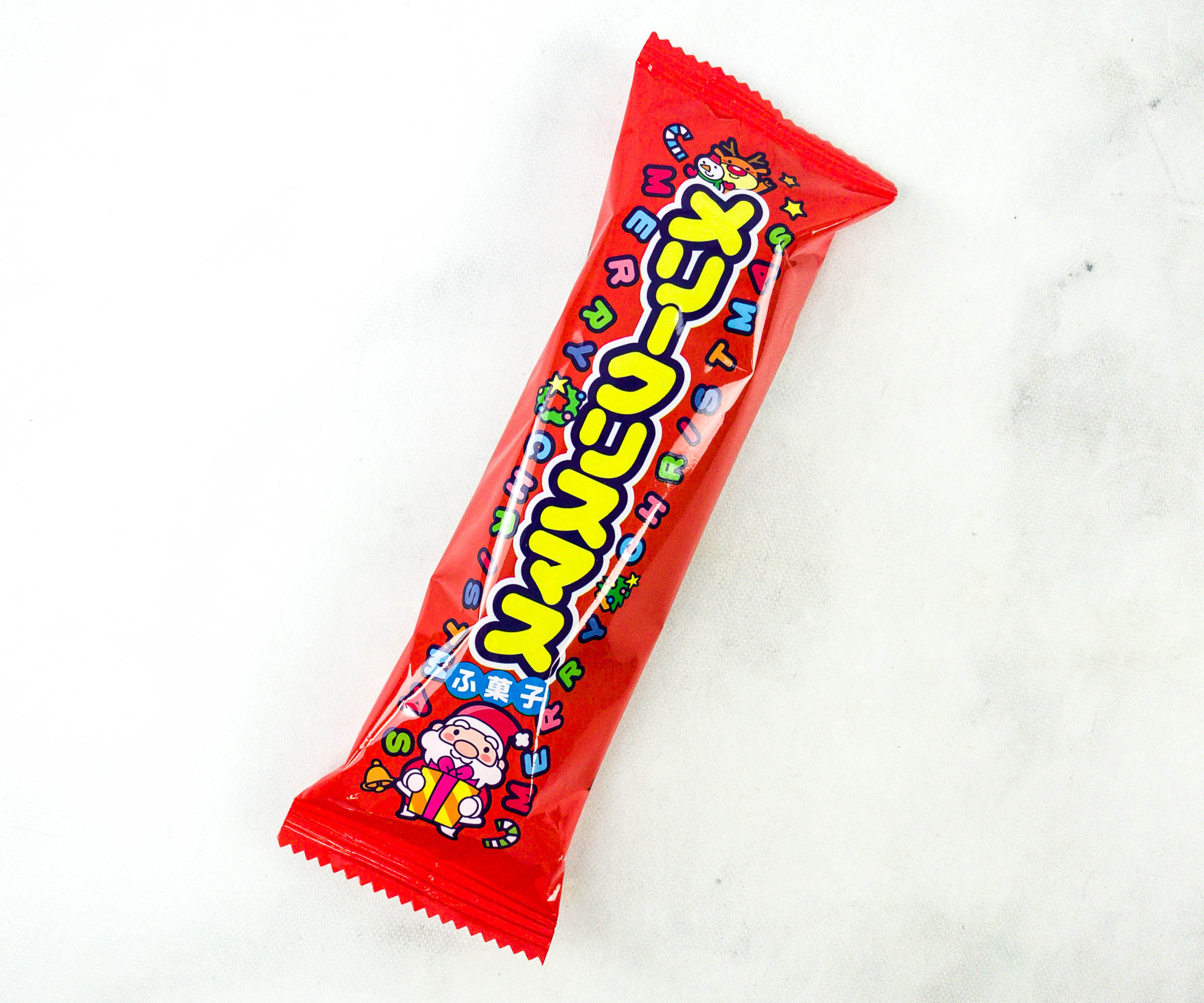 Christmas Fugashi. It's a melt-in-your-mouth sweet experience with this snack. The experience is similar when eating cotton candy and just as fun. I also like the Christmas theme packaging of this snack!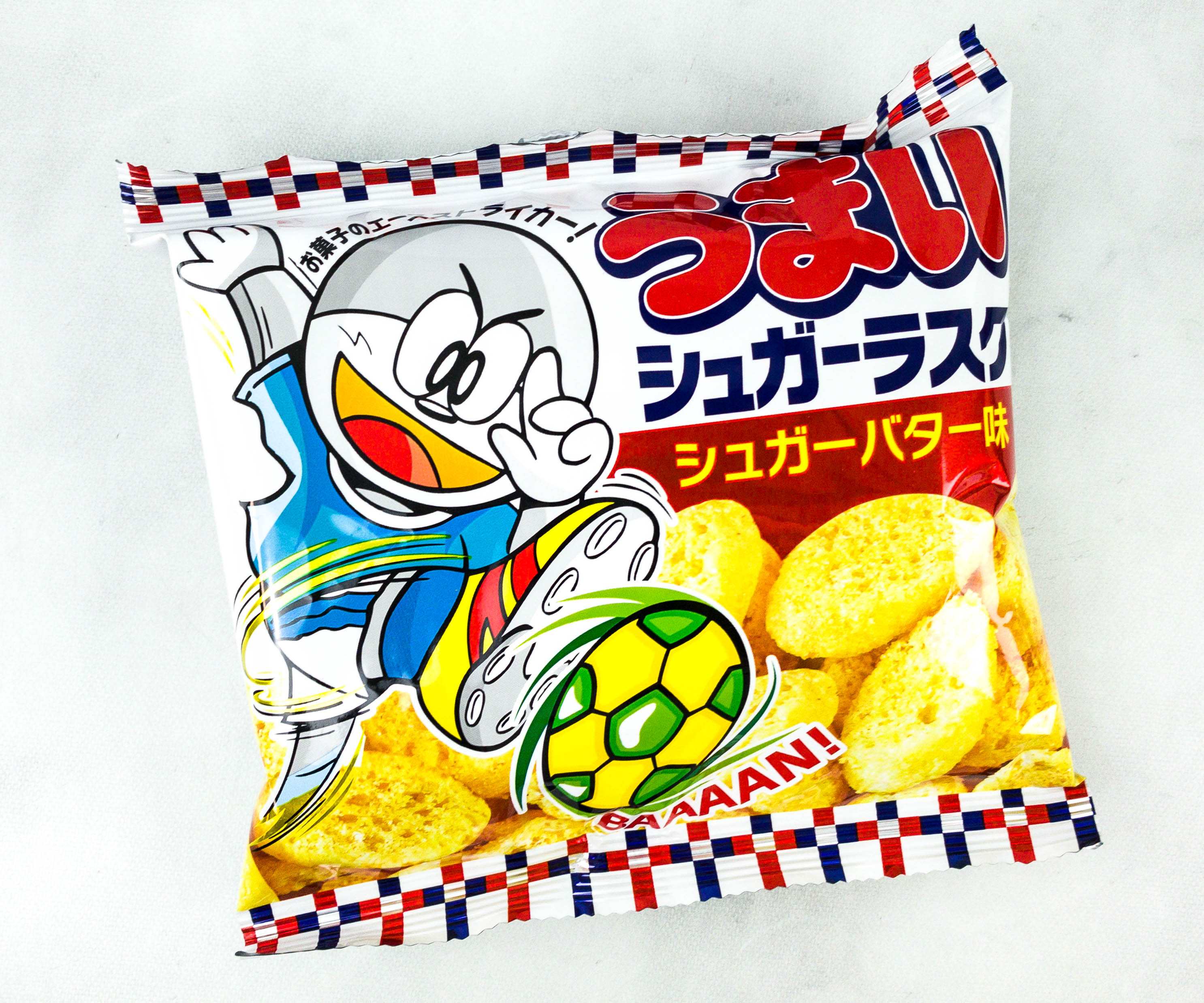 Umaibō Rings Sugar Rusk. This snack is basically an umaibo, except that it's sliced into smaller pieces. It also boasts of a sweet, sugar flavor with a hint of butter. It's still crunchy as usual and a perfect quick snack any time of the day.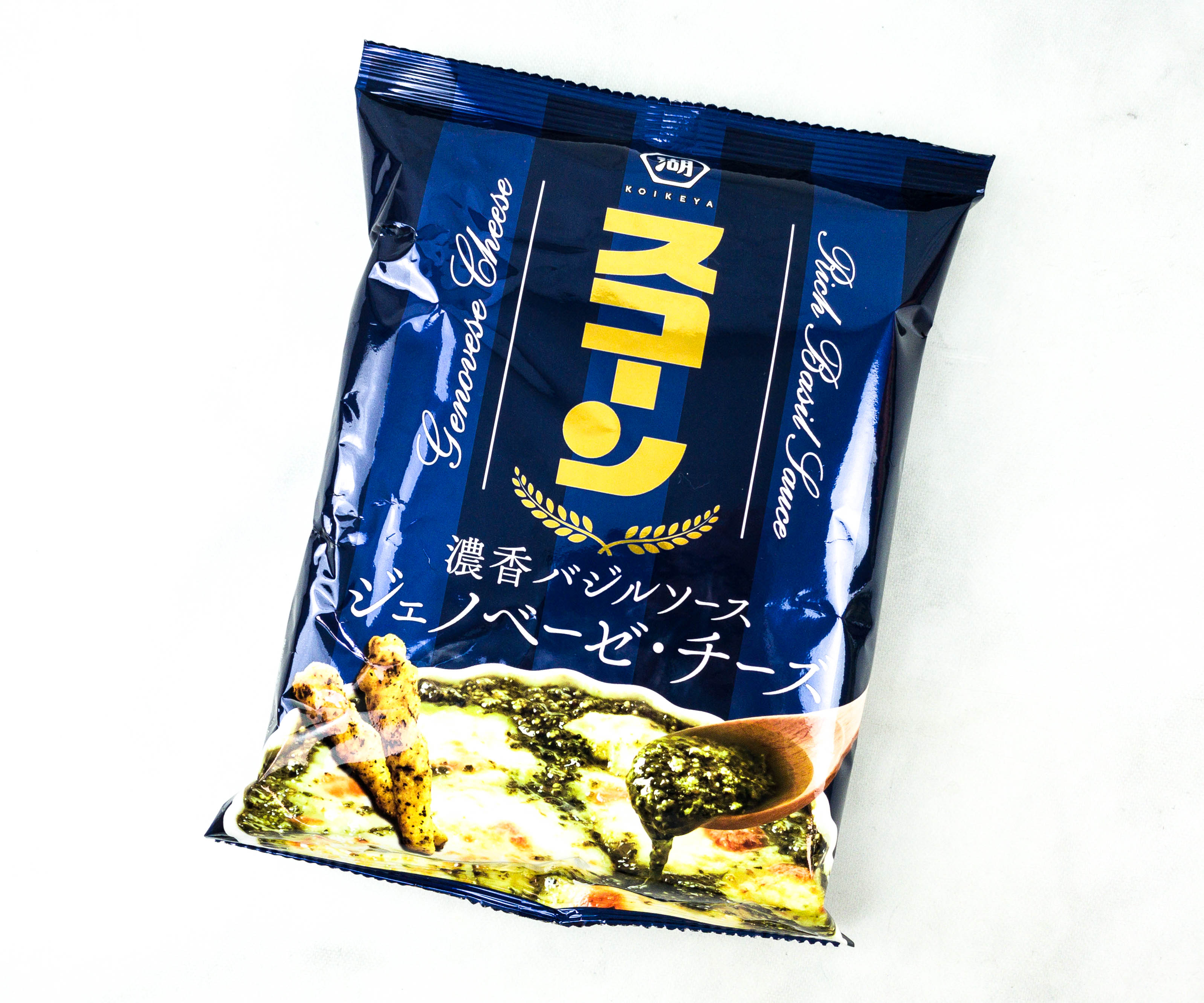 Scone Genovese Cheese. If you're looking for a cheesy and savory snack, this is perfect for you! This corn snack has a great texture and the taste a mix of cheese and basil pesto in every bite. There are also hints of garlic and olives to complete its taste. I can't help but eat everything in one sitting!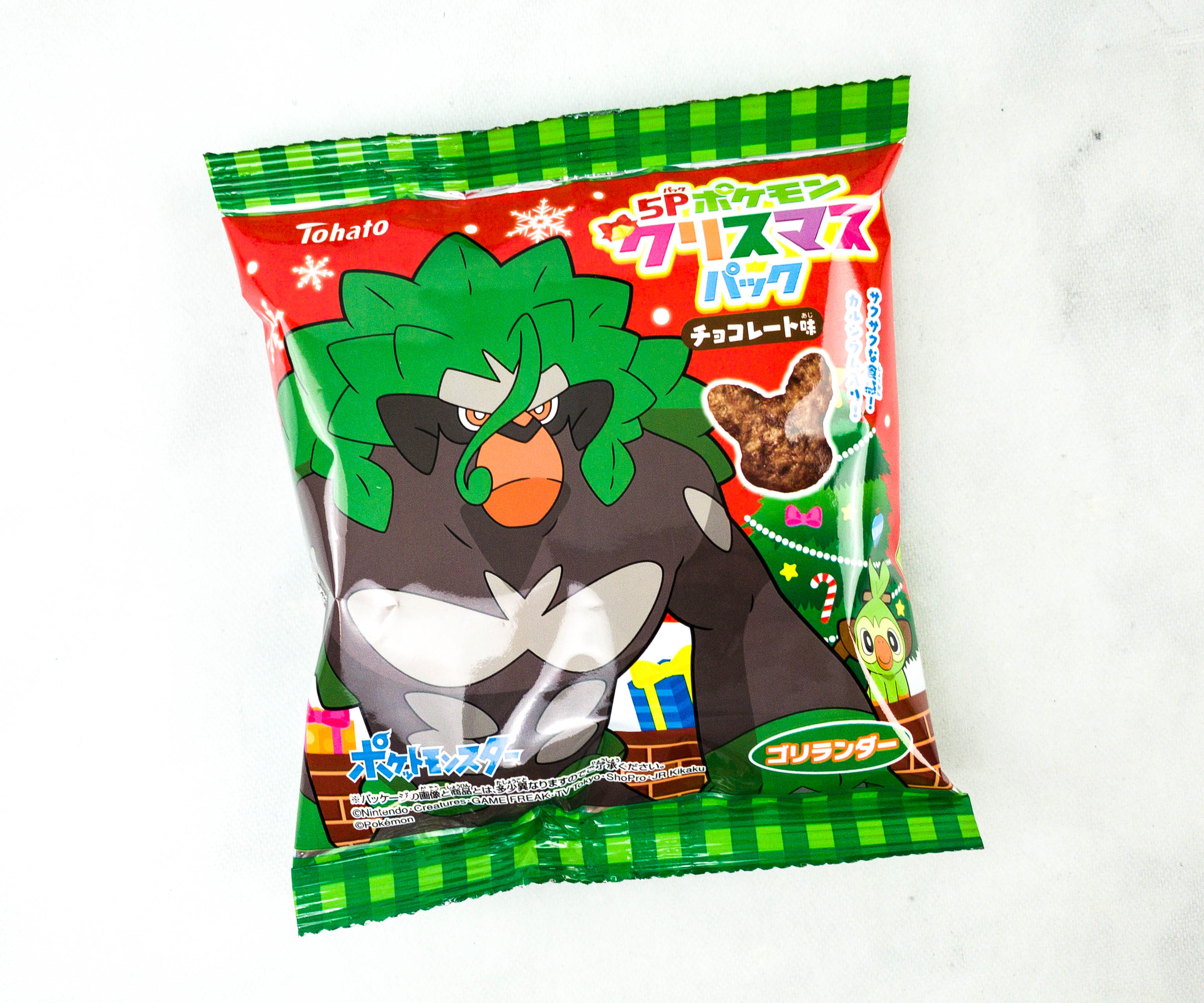 Pokémon Christmas Party Choco Corn. My kids were so excited when they saw this pack. They love Pokemon and this choco corn snack is shaped like Pikachu's head. This can be enjoyed as is or with a tall glass of milk!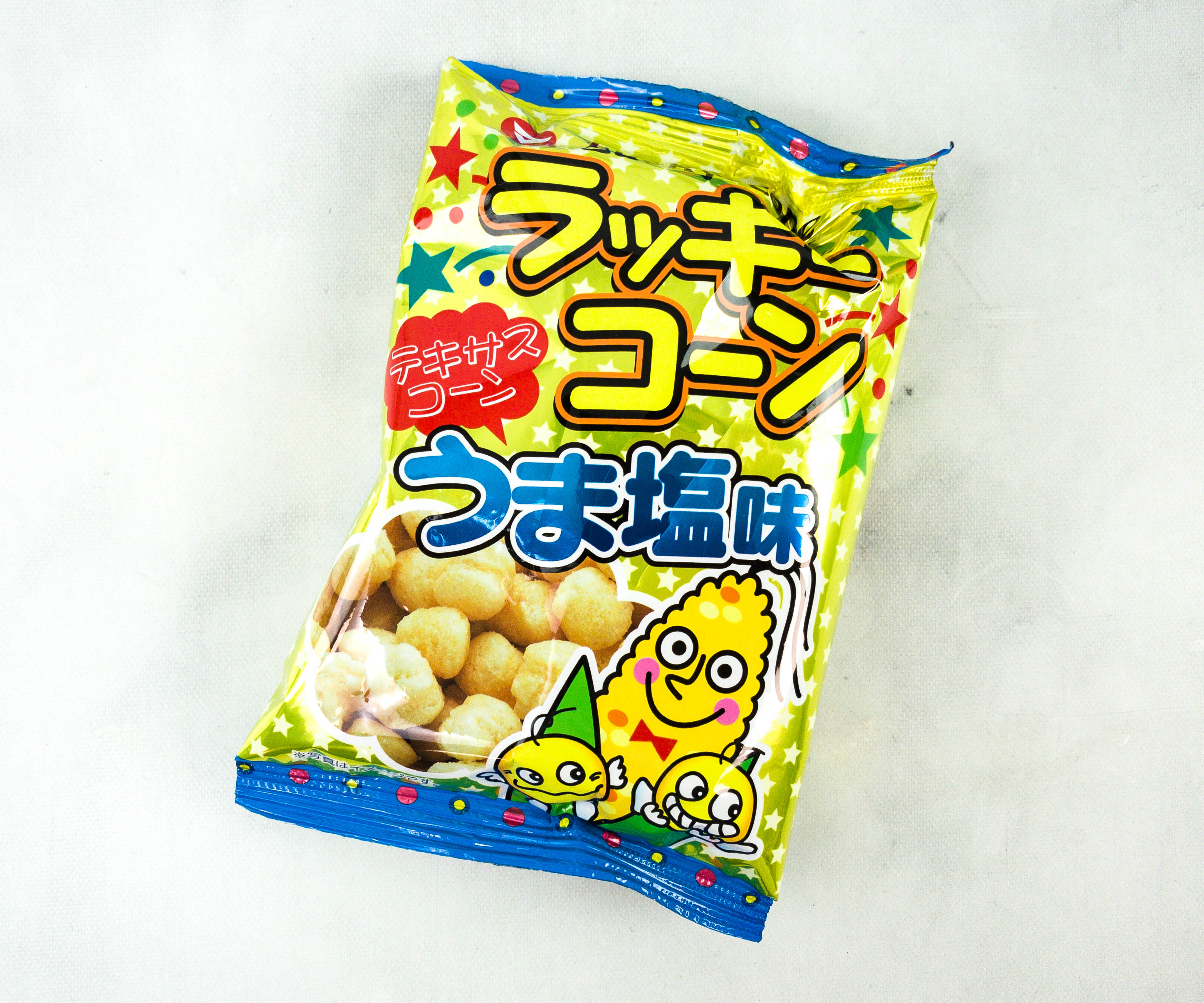 Lucky Corn Salty Flavor. These corn bits provide a perfect crunch and just the right saltiness. It's the perfect company while watching a movie!
Strawberry Cream Roll Cake. This soft and moist cake has a perfect strawberry cream filling. It's baked to perfection and it's not too sweet, just the way I like it. It's a perfect afternoon snack to pair with any hot beverage!
KitKat Sparkling Wine. KitKat came up with another unique flavor! This time, they infused a strawberry flavored sparkling wine to their signature creamy coating and the result is just mindblowing. The coating is creamy and full of flavors while the crunchy wafer is perfect as always. I received 12 mini packs and the designs on the wrappers are really nice!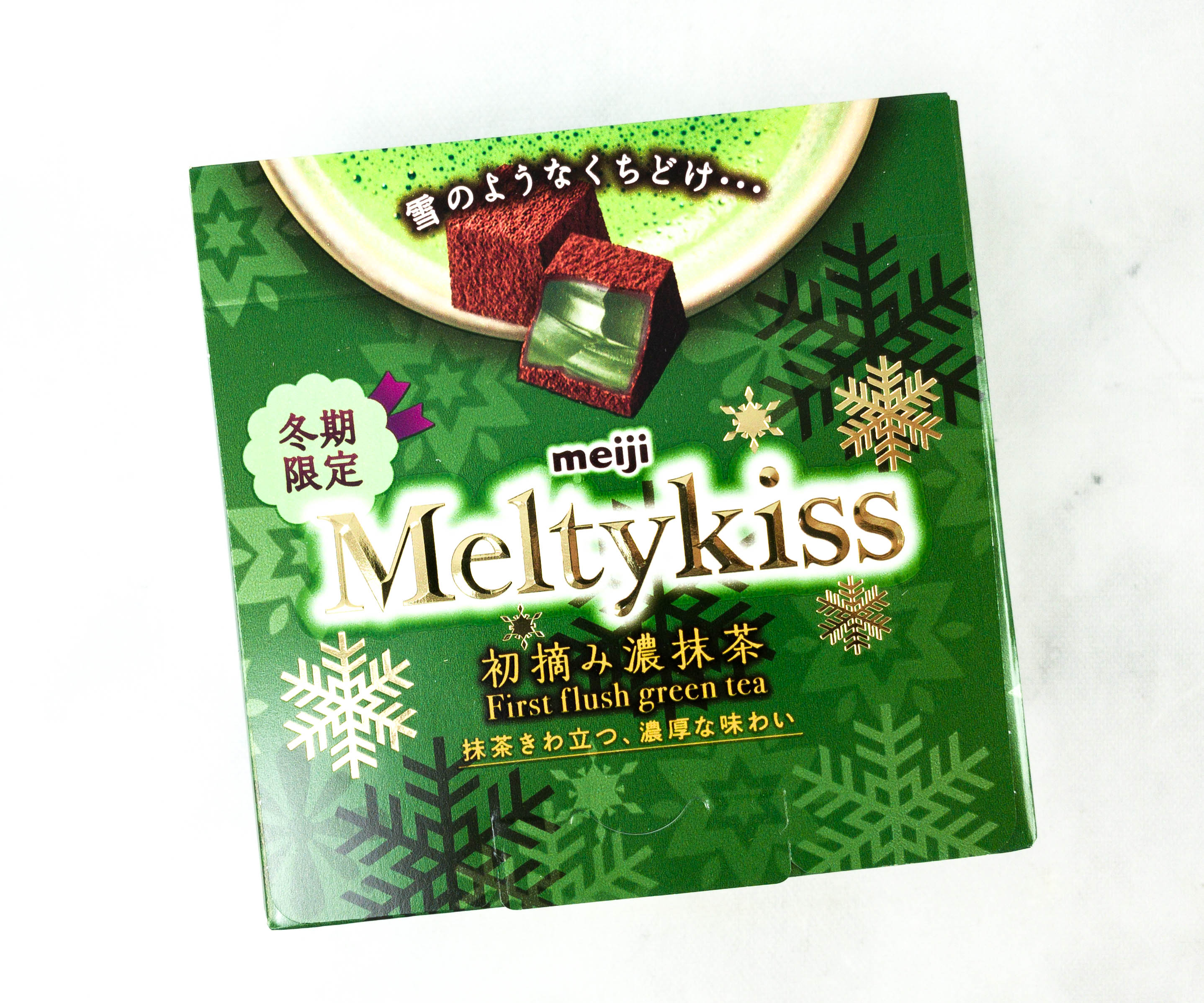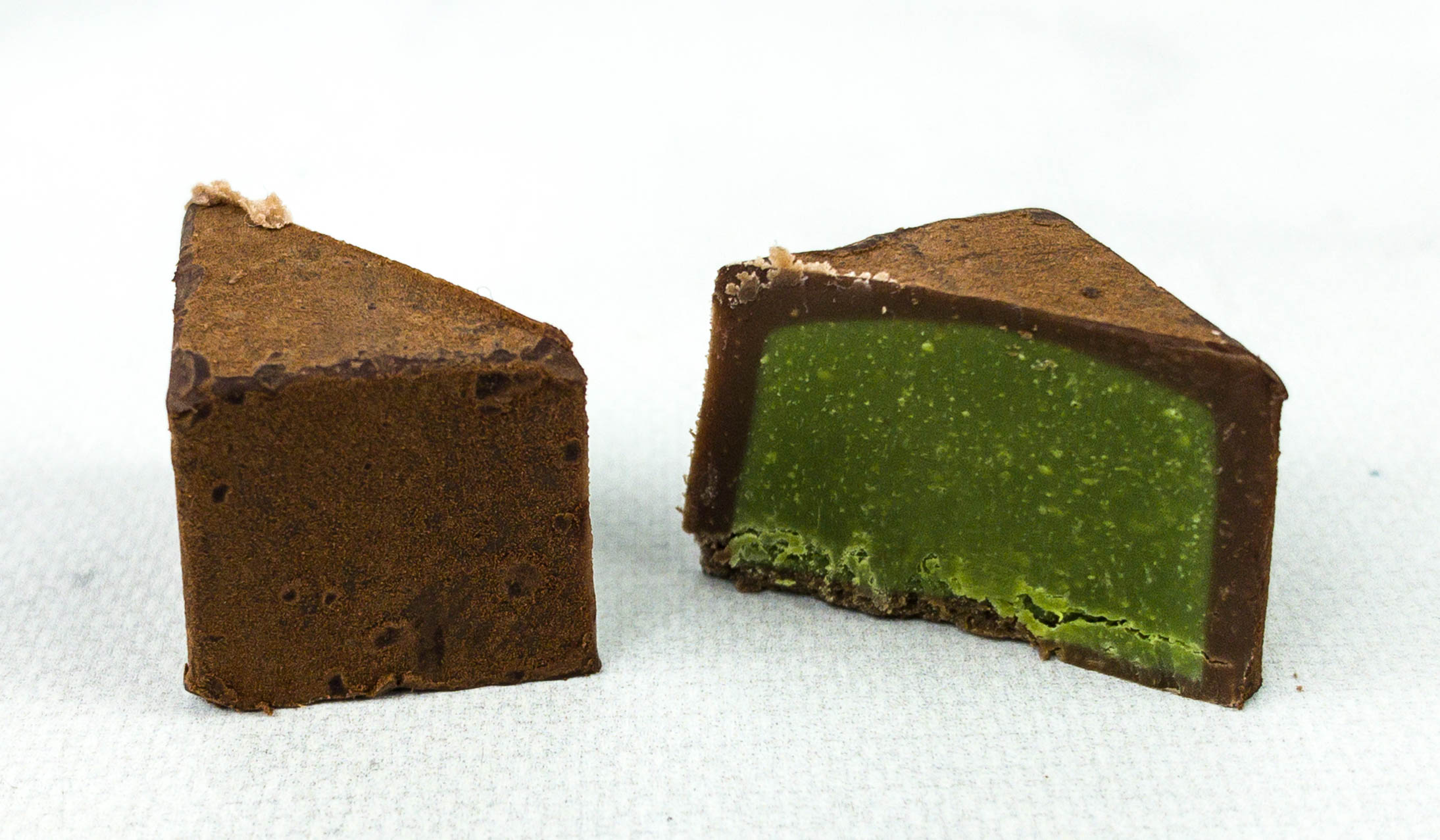 Melty Kiss Matcha. These are limited edition green tea chocolate by Meiji. The soft, creamy chocolate coating and rich matcha center is a match made in heaven. They are so delicious and satisfying! Each piece is wrapped individually for single serving, but believe me, you won't stop at one!
It's another exciting month for Tokyo Treat! The snacks have a huge variety of flavors and textures that I loved. My favorite snack is definitely the green tea chocolate. The sweetness of the chocolate and the bitterness of the matcha is indeed a great blend. It's nice that they included some savory snacks, as well as a refreshing drink to enjoy with the snacks. Overall, this premium box from Tokyo Treat is worth it! This subscription is perfect for snack lovers like me who simply can't get enough of the unique snacks Japan has to offer!
What did you think of this month's Tokyo Treat?