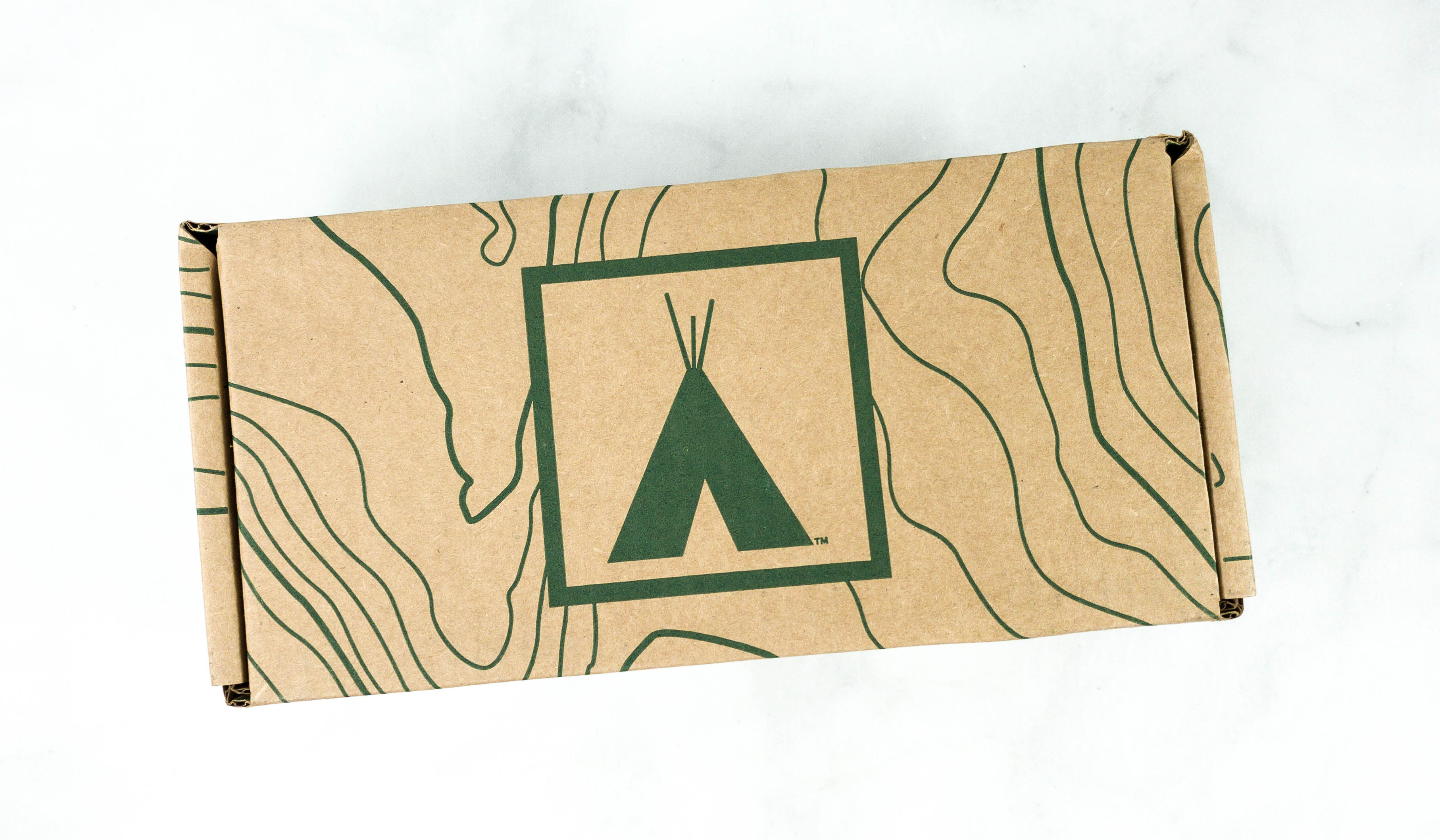 Nomadik is a subscription box for outdoor enthusiasts. Each monthly box includes functional gear designed to increase your fun in the outdoors. All products have been trail tested by an outdoor adventurer and often incorporate new technologies. Every box has three to six pieces of unique, newly-released, or just plain ultra-handy gear from premium brands.
DEAL: Save $5 off on your first subscription box with coupon code HELLO5OFF.
All the items were packed inside a sturdy brown box.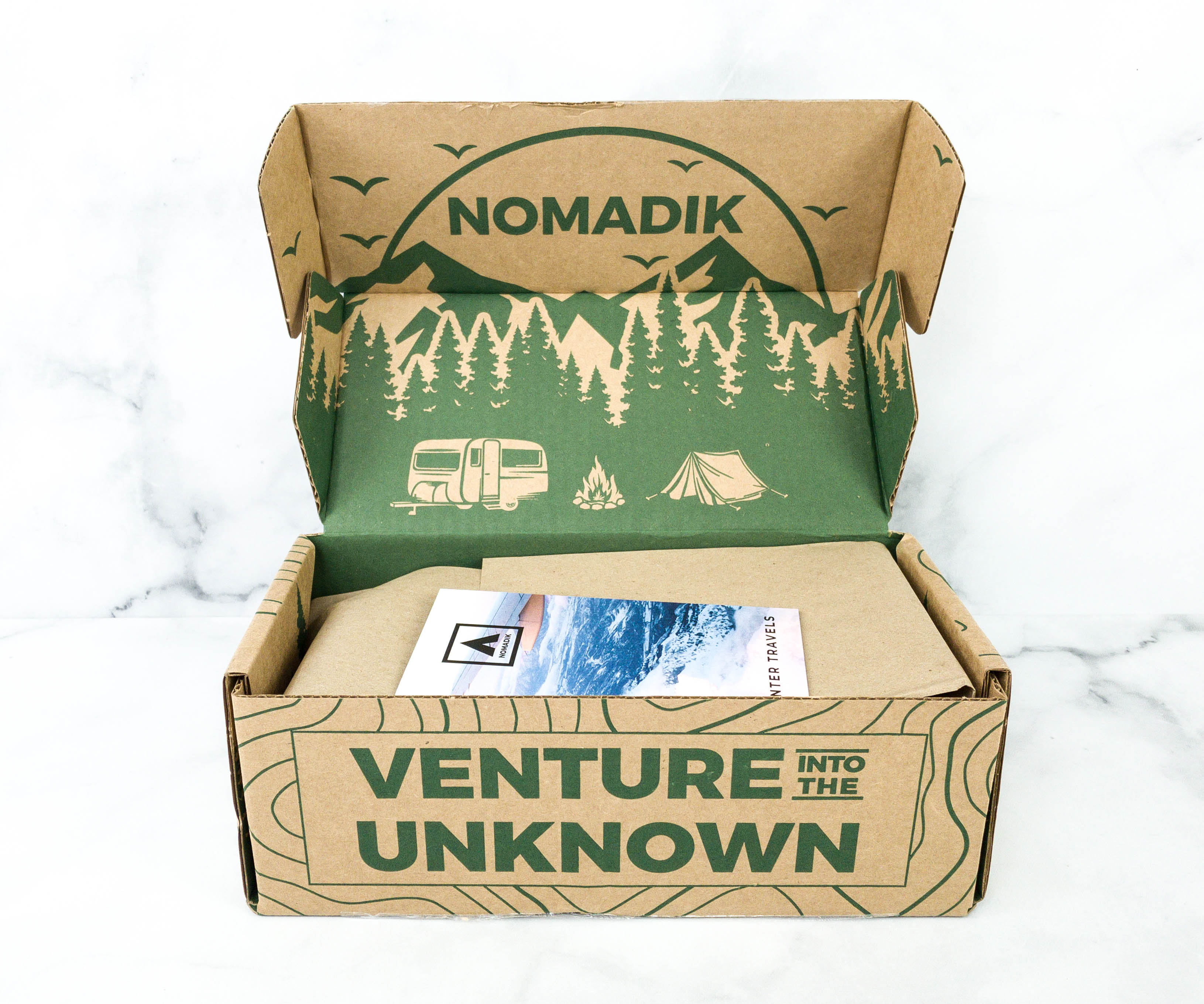 Everything is durable outdoorsy type stuff, so no need for tons of packing materials.
Most of the items arrived in their original packaging.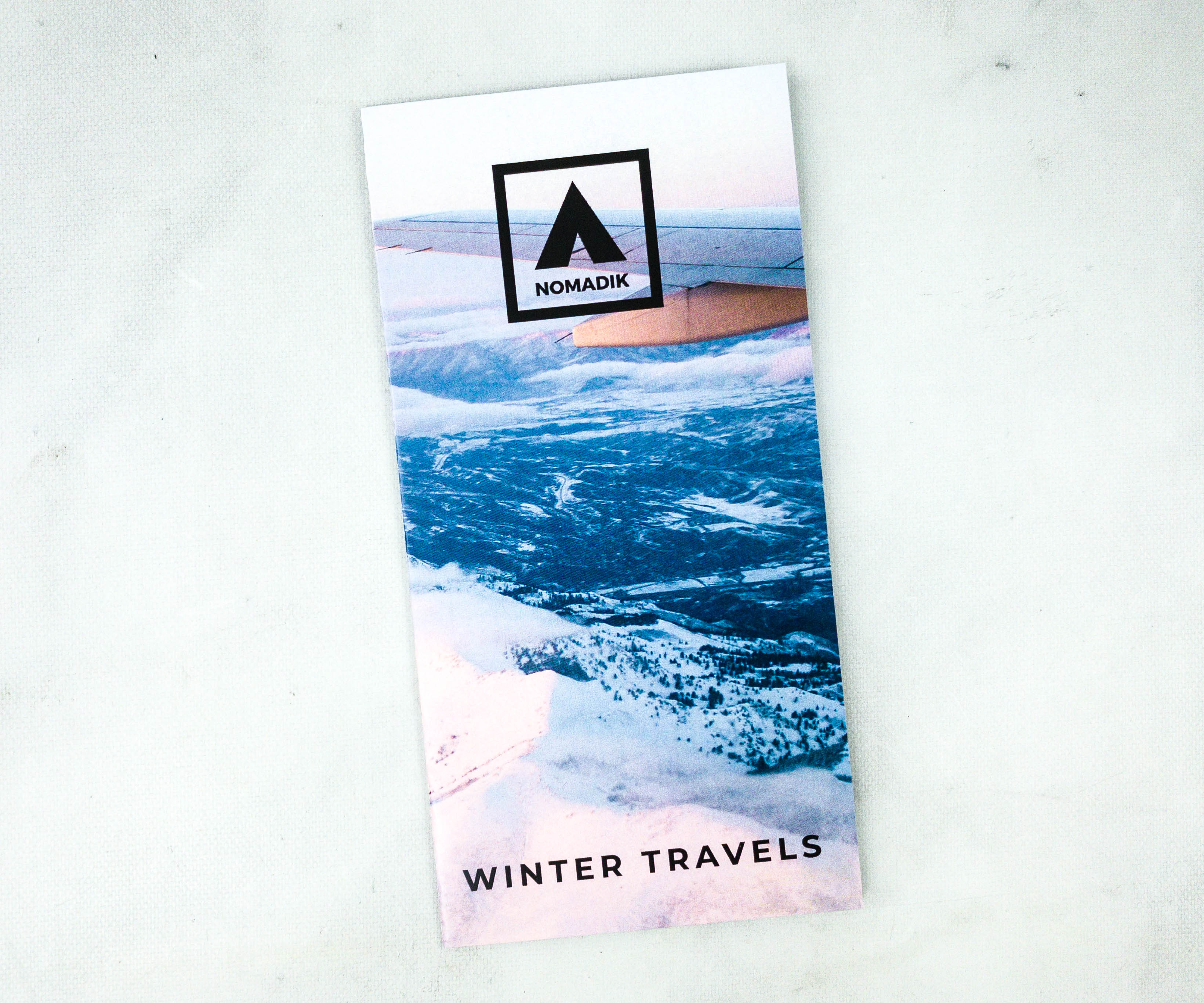 The theme for November 2020 is Winter Travels.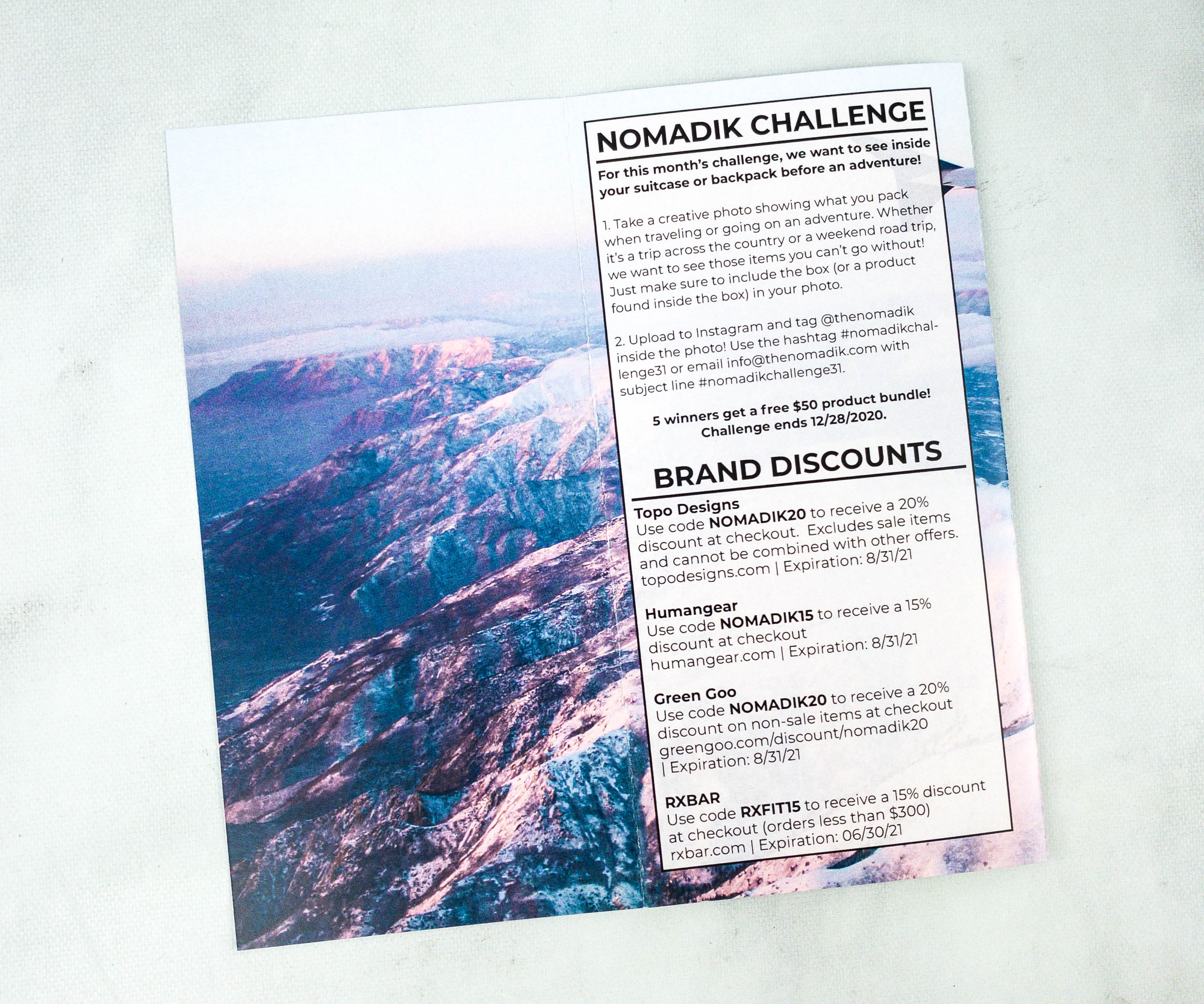 Nomadik always includes a Challenge card to encourage you to get out and use your items in the wild.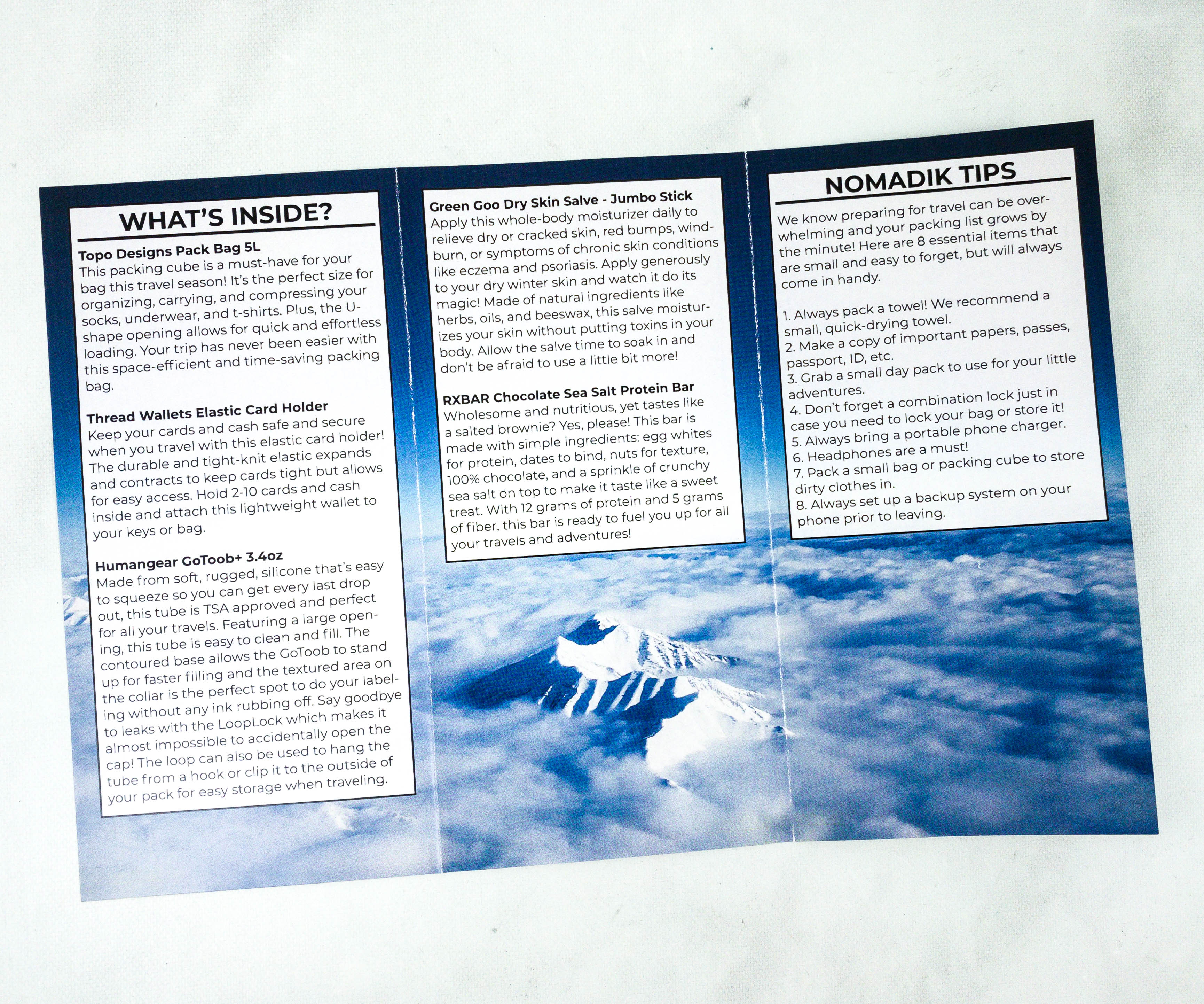 There's also a list of all the items in the box, as well as some useful tips from Nomadik.
Everything in my box!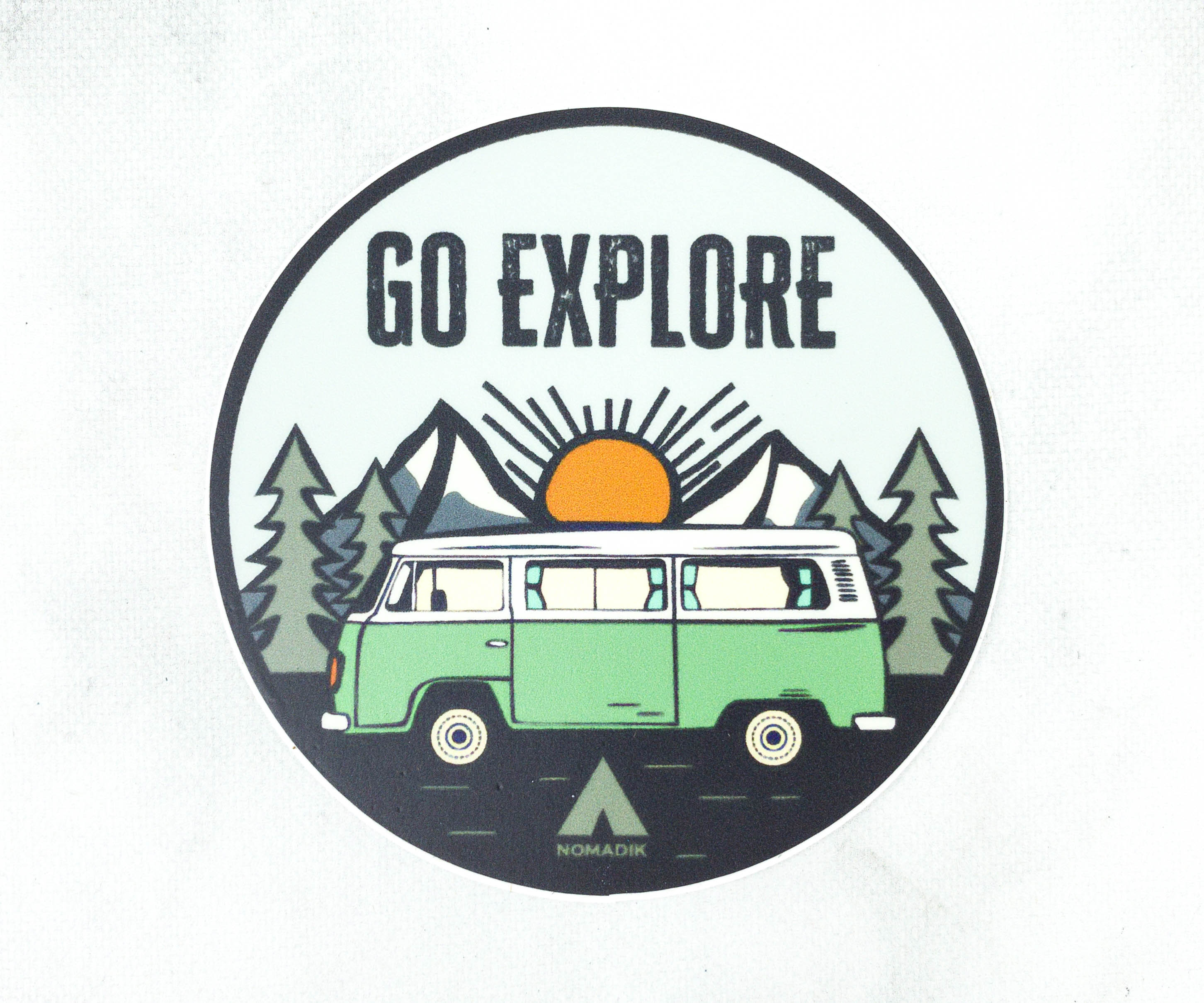 Nomadik Sticker. Here's an outdoor-inspired Nomadik sticker! It features a camper van driving along the hillside with a text that says "Go Explore".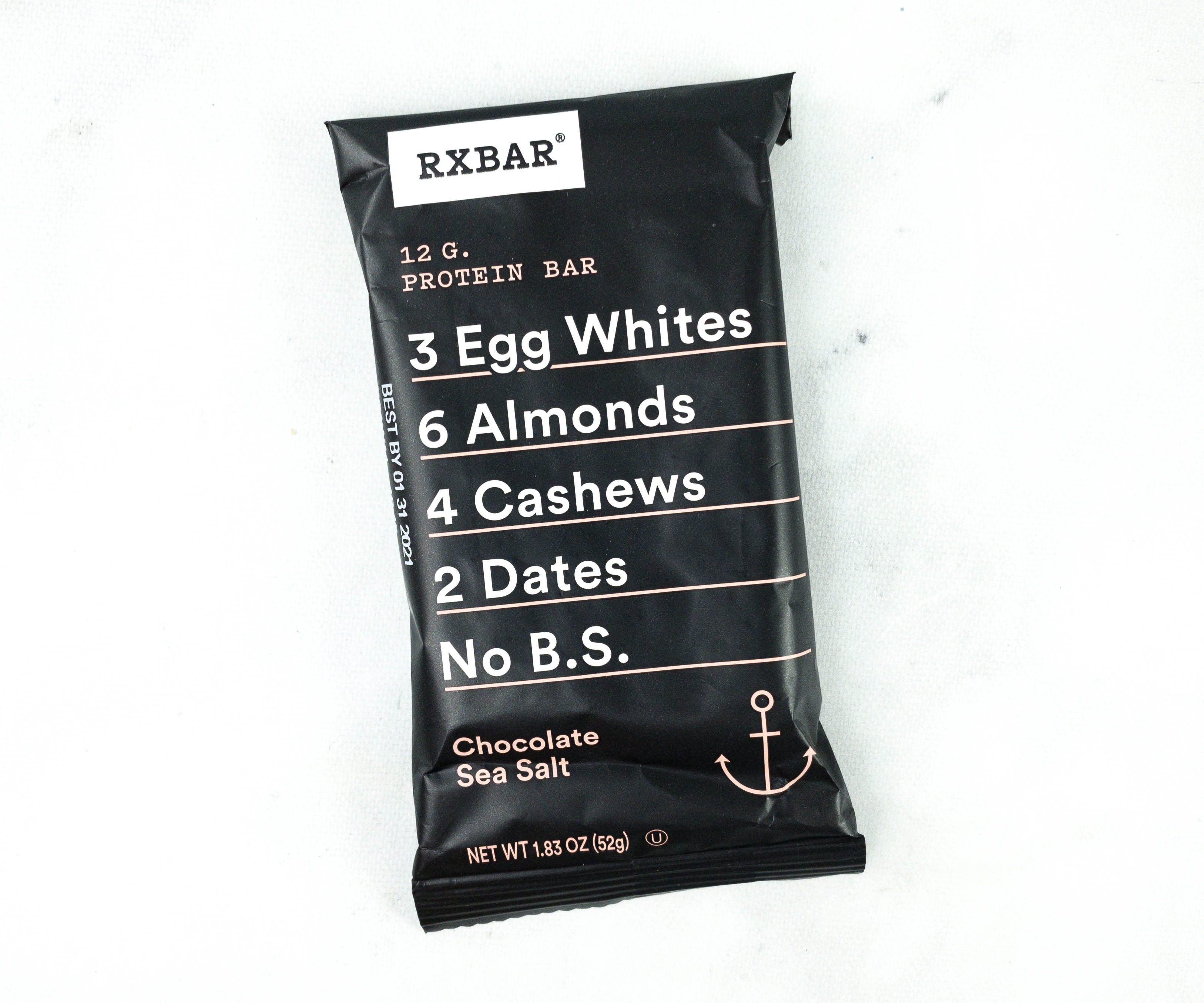 RXBAR Chocolate Sea Salt Protein Bar ($2.17) Packed with wholesome ingredients such as egg whites, almonds, cashews, dates, and nuts, this healthy snack bar is deliciously filling. I received it in Chocolate Sea Salt flavor!
It's packed with protein to keep you going. Since it comes in a handy packaging, you can easily take this on an outdoor adventure for a quick energy boost!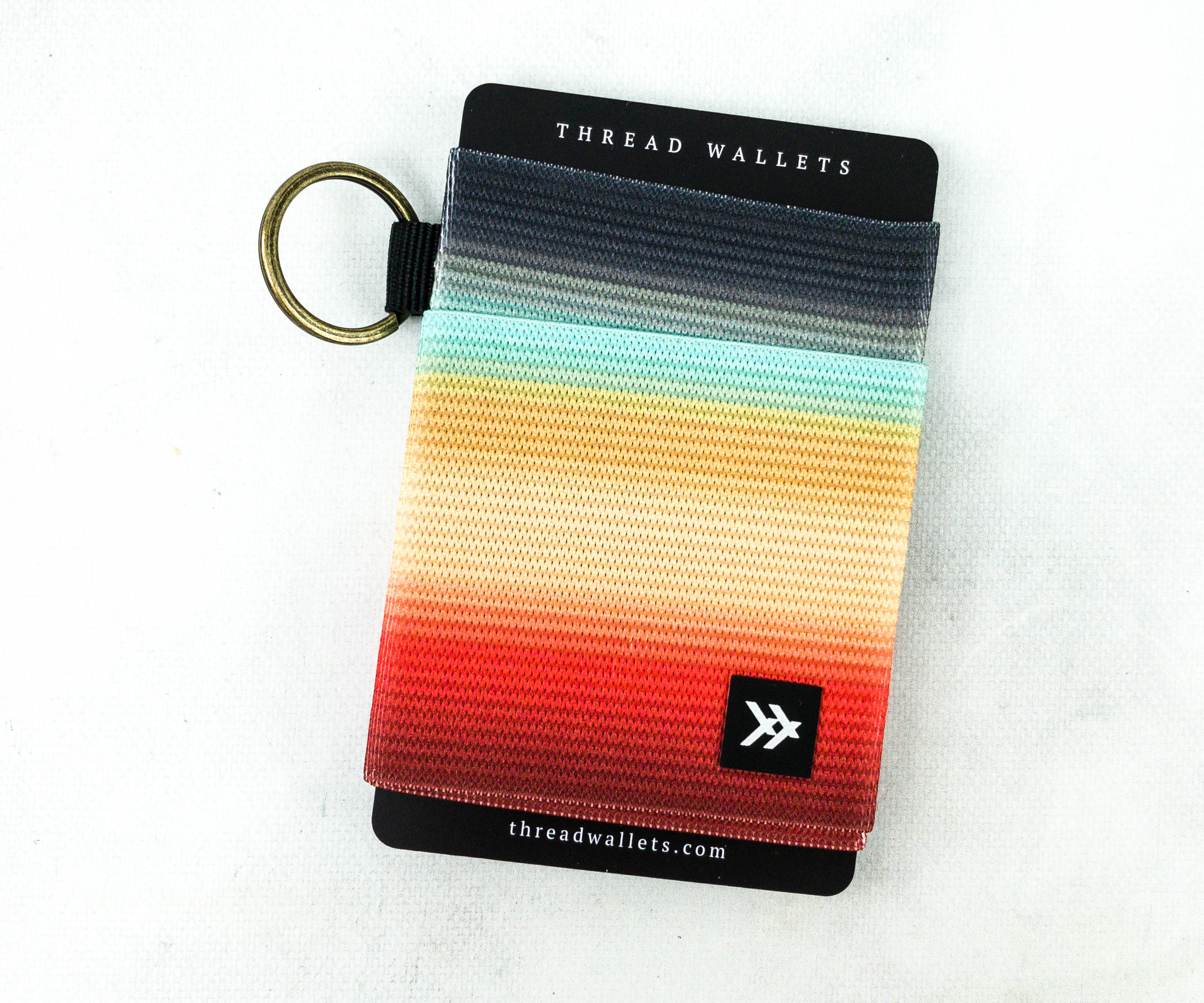 Thread Wallets Elastic Card Holder ($16) This cardholder is made with a durable and tight-knit elastic to hold several sizes of cards or cash!
The slim profile of this cardholder makes it perfect for front pocket use. It even has a key ring, so you can attach other items that you may need handy!
Green Goo Dry Skin Salve – Jumbo Stick ($9.95) A temporary relief for common skin problems, this salve is like a magic on a stick!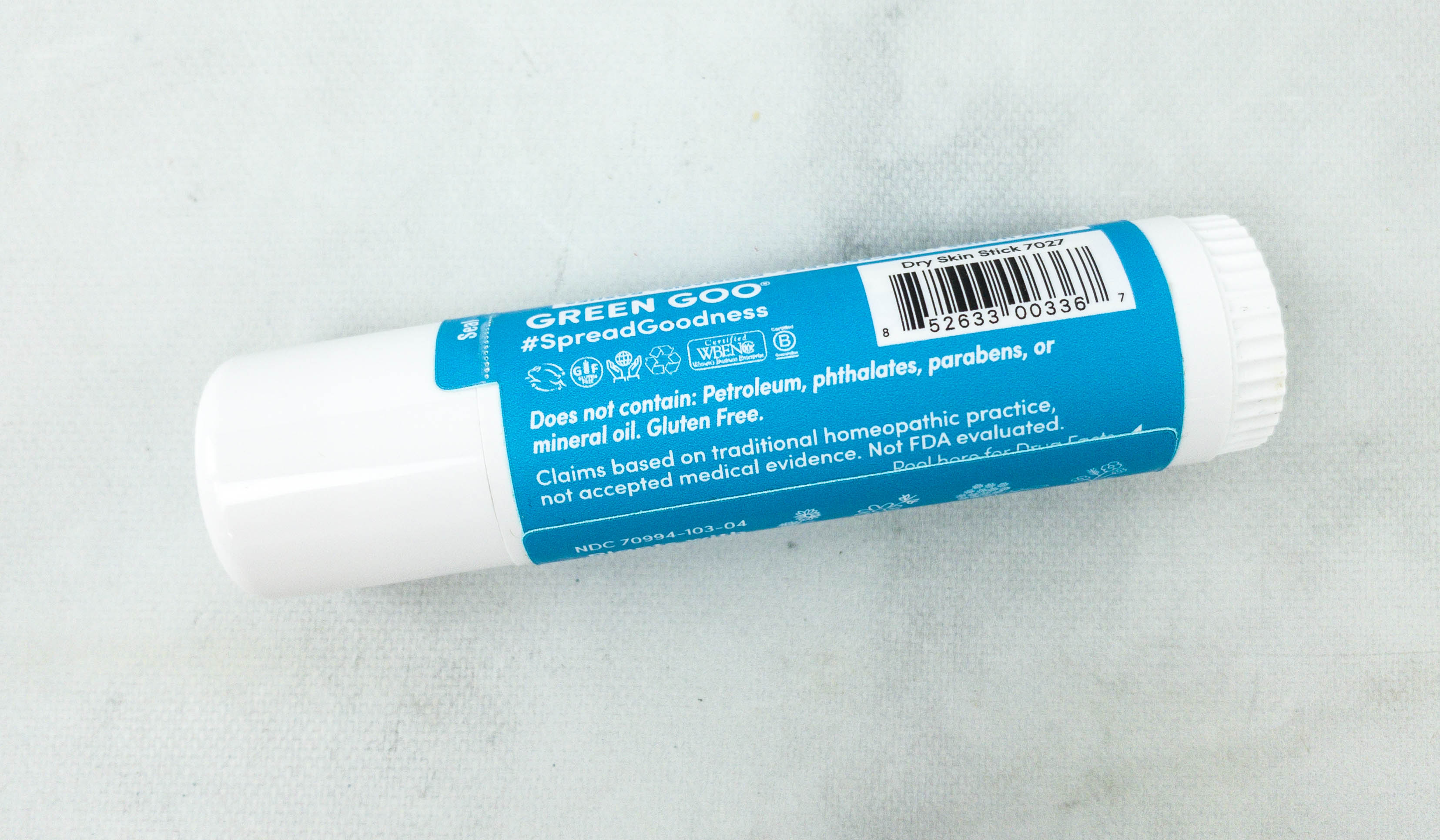 It contains calendula that is known to have anti-inflammatory and antibacterial properties that help relieve eczema and treat healing wounds.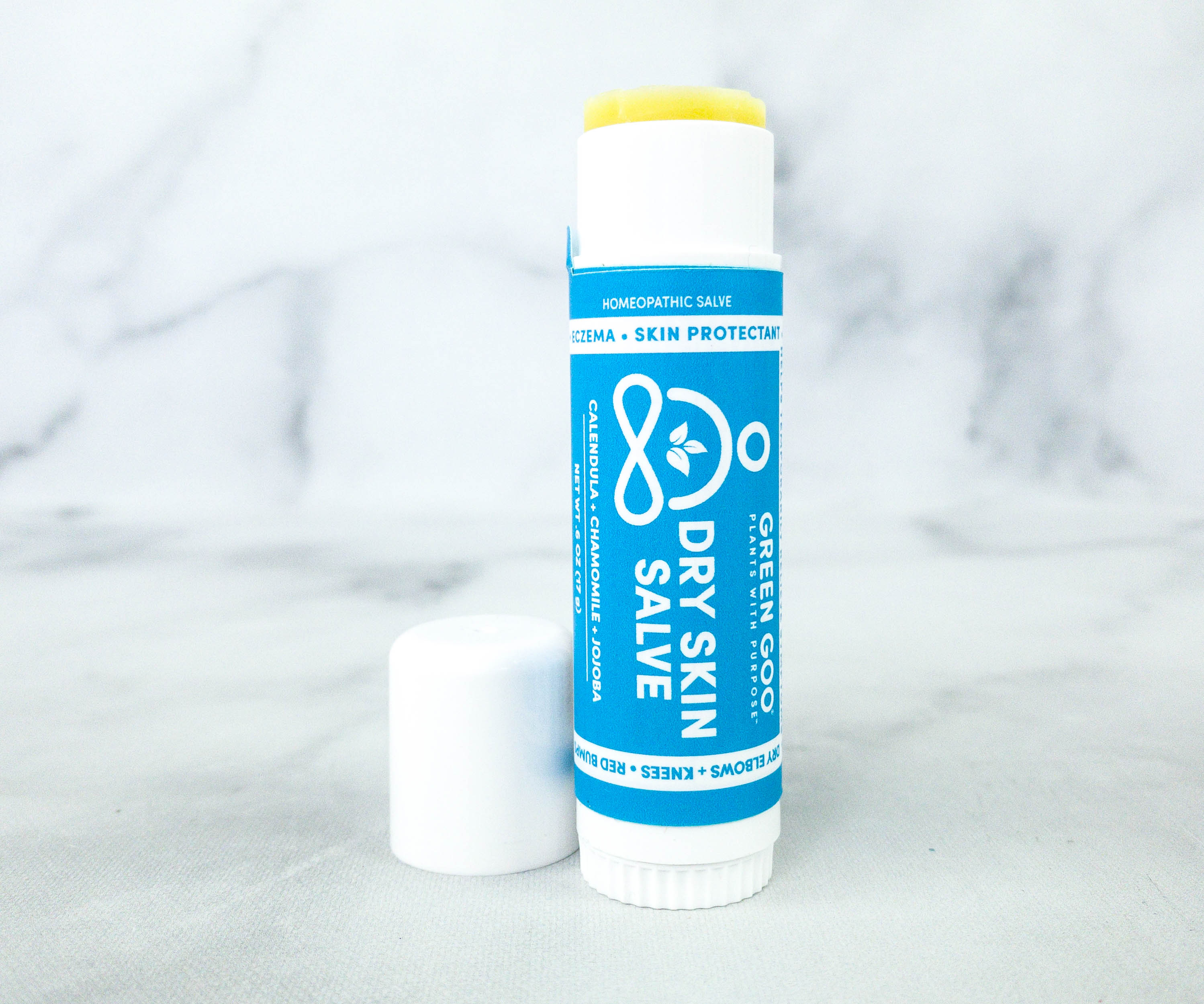 The salve comes in a twist tube. It's handy because you just have to twist the bottom to reveal more of the product when needed.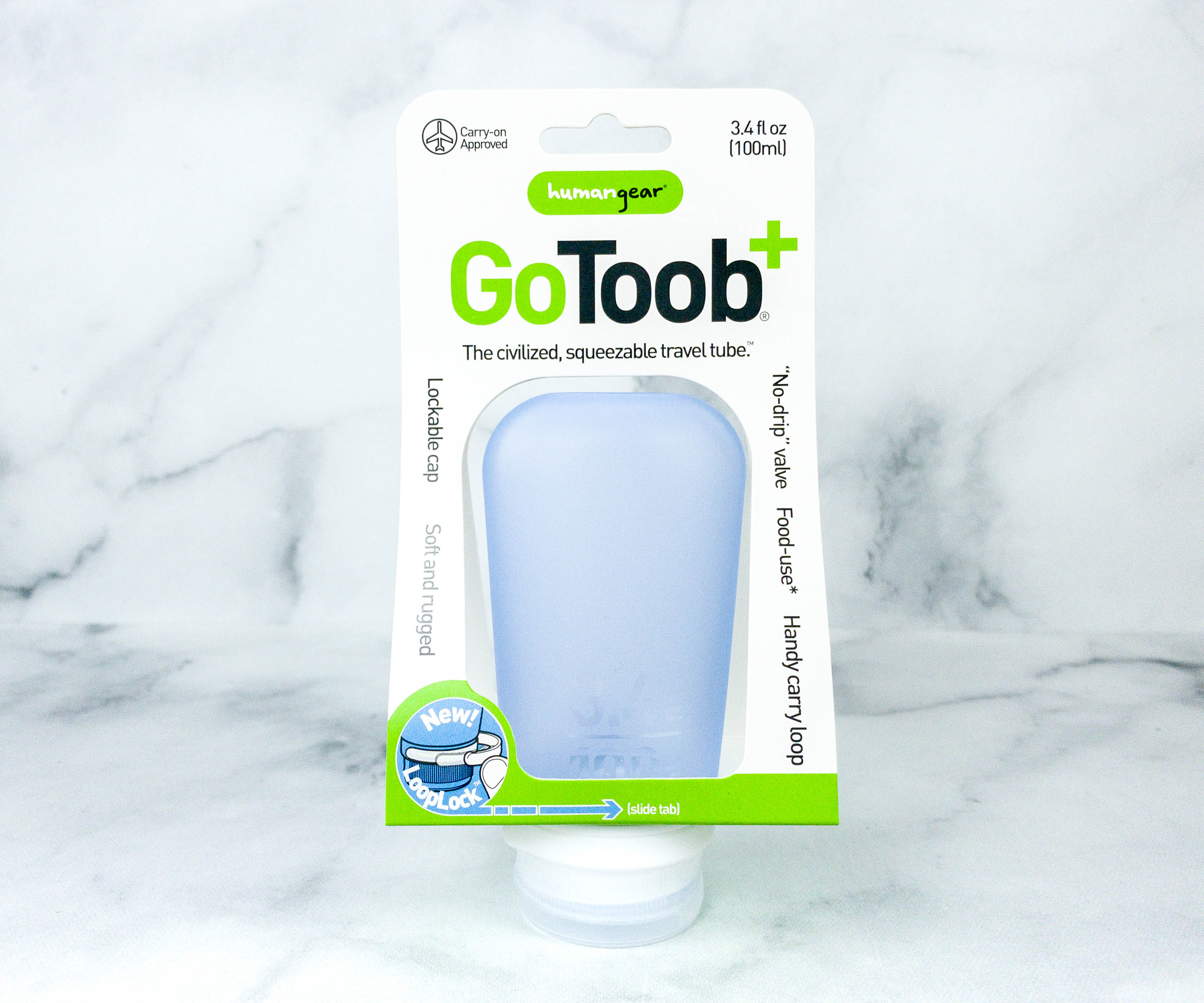 Humangear GooToob+ 3.4oz ($9.32) It's hard to bring gels or lotions on outdoor trips because they tend to leak or sometimes, they're just too bulky. This reusable tube solves that problem because you can fill it with your favorite product and attach it to your carabiner so you can easily bring it on the go.
This reusable tube is made from food-safe materials. It's also BPA-free!
The silicone tube comes with a no-drip valve and a collar with a textured area where you can write what's inside for easier identification.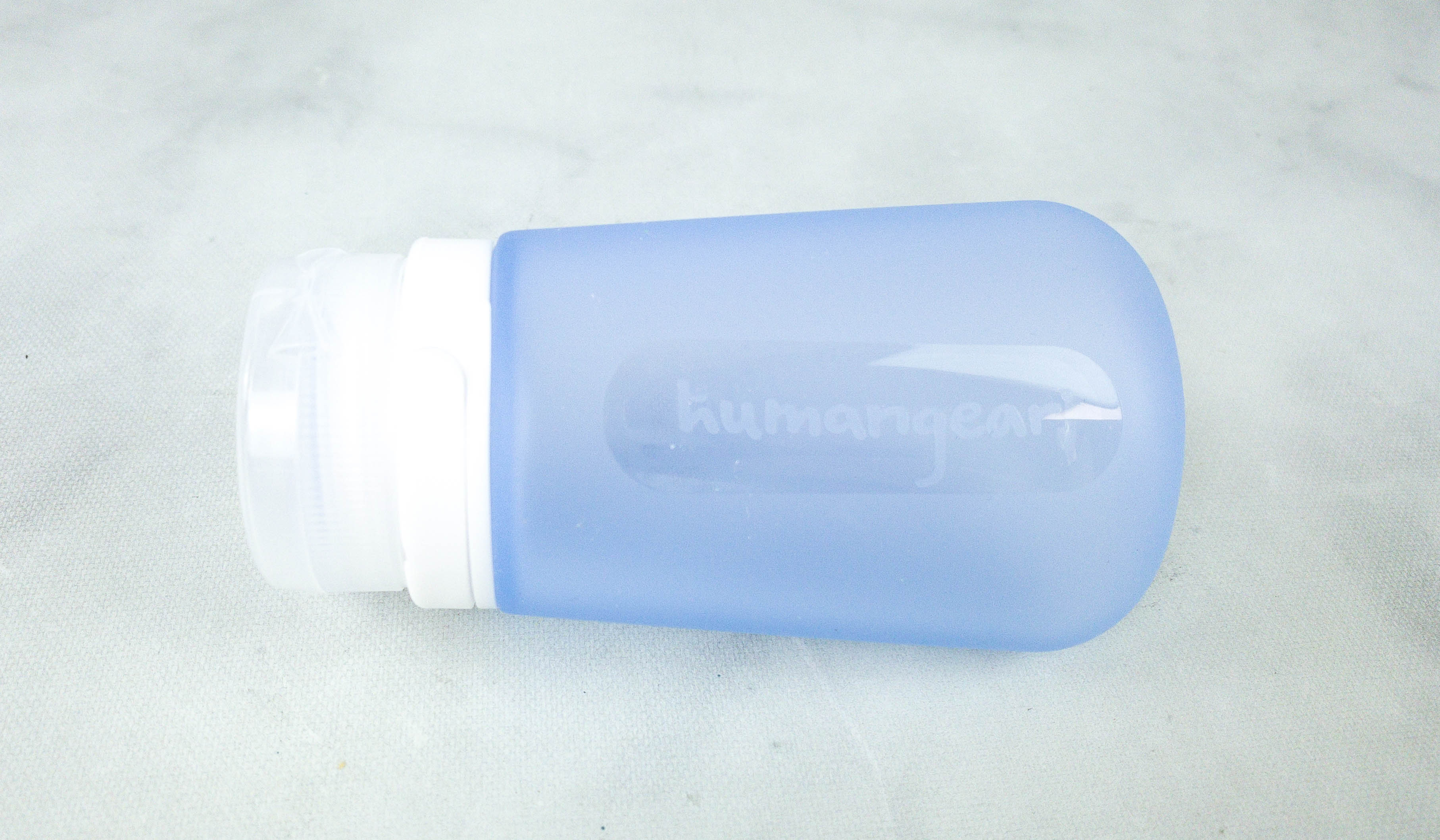 It has a flat bottom for hands-free filling. If you don't want to hang it on a carabiner, you can also slip it easily into your bag!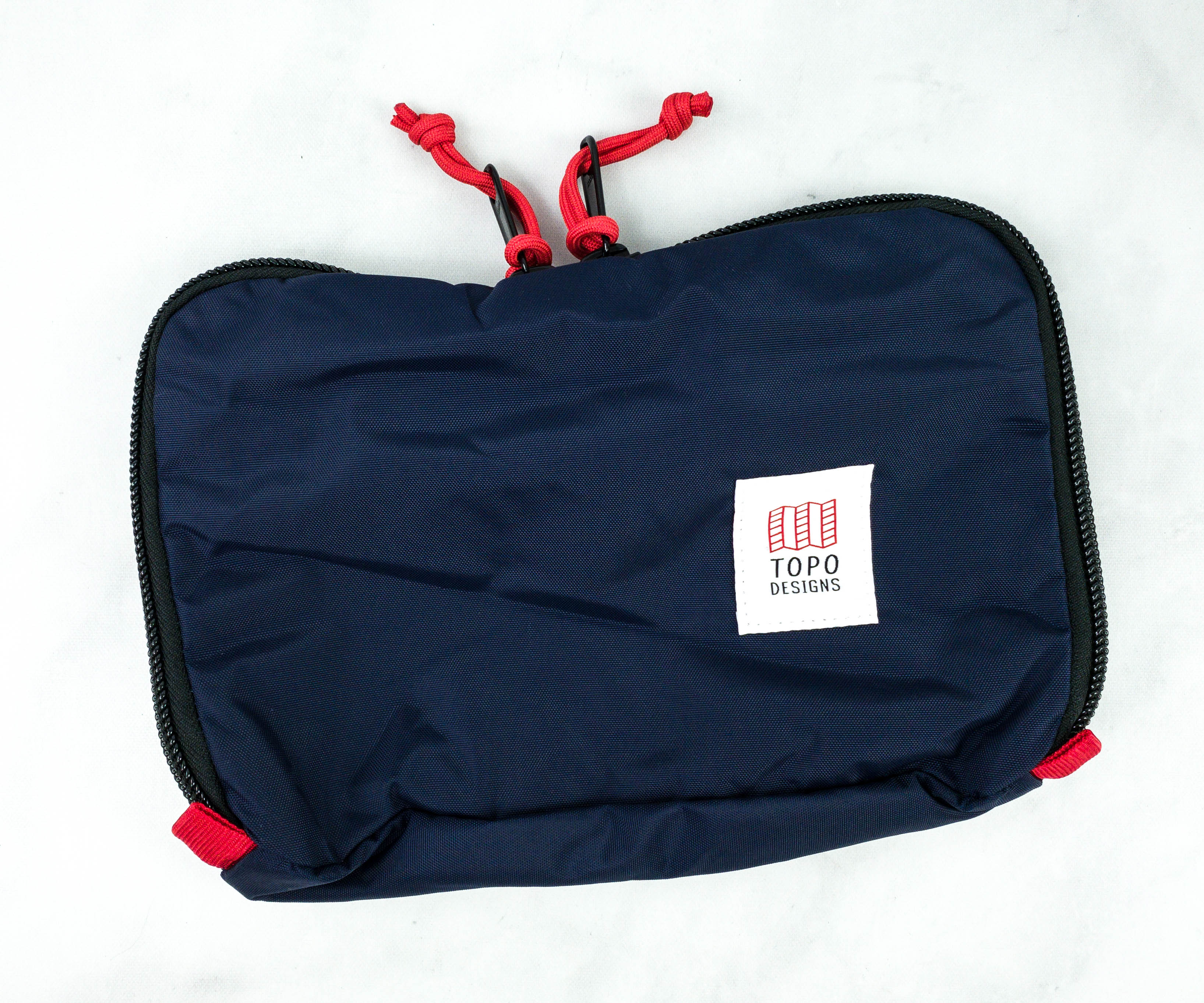 Topo Designs Pack Bag 5L ($19) To keep our essentials organized, they sent this 5L pack bag made with durable materials that can withstand the outdoors.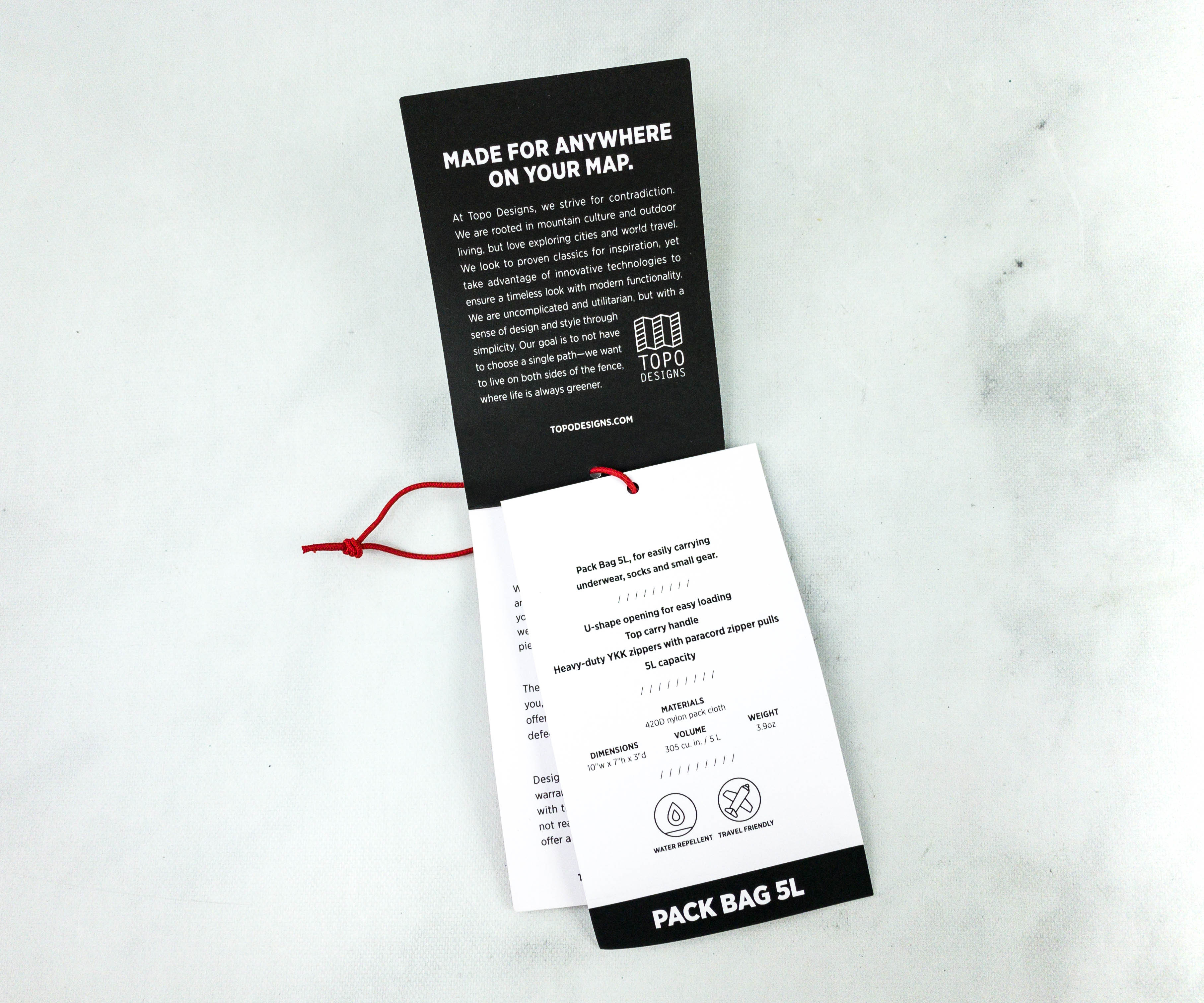 They come with tags for product information and proper care instructions!
This bag is made with water repellent material so you get added peace of mind when you put valuable items inside. It also features a top carry handle.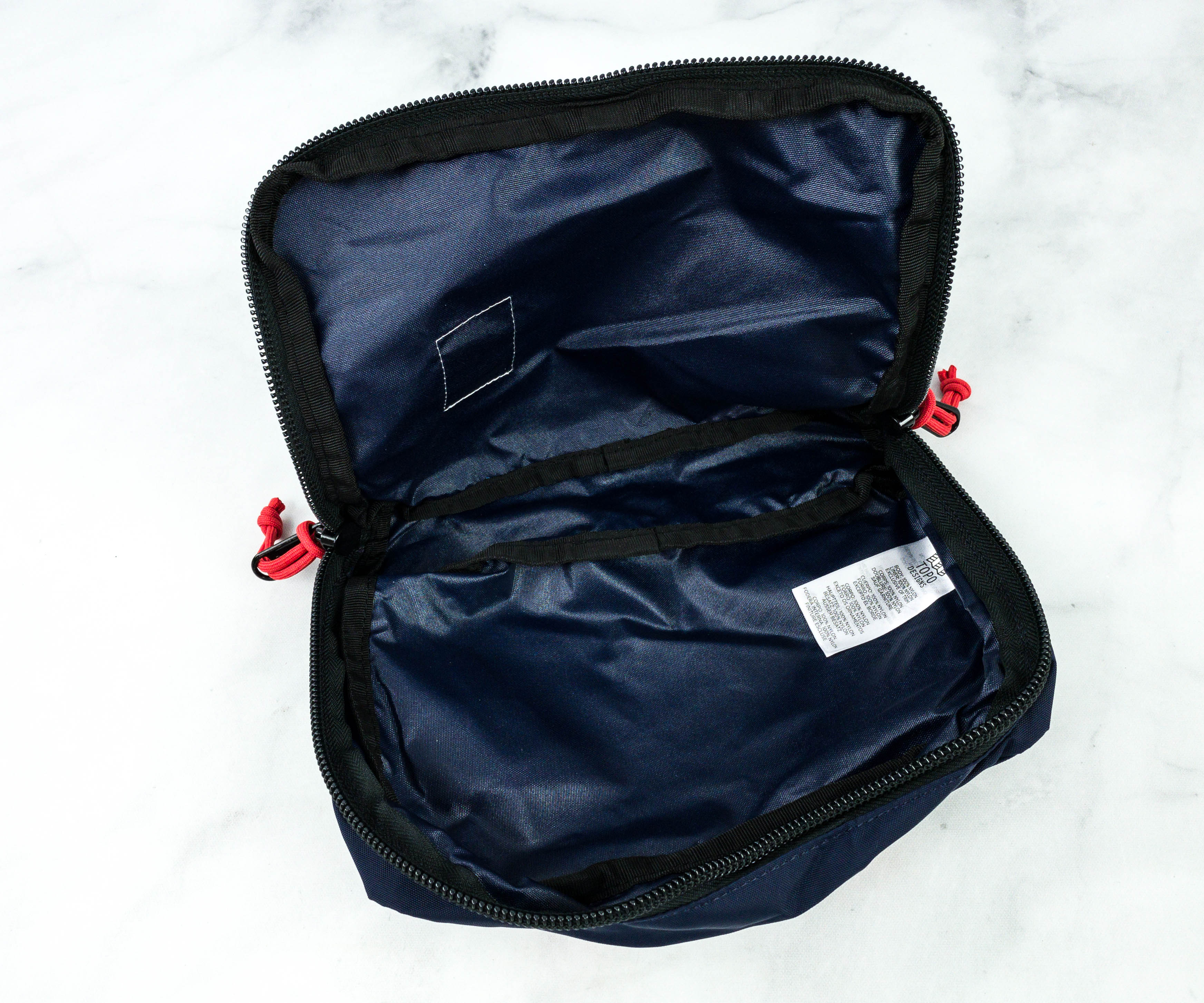 It has a U-shaped opening so you can maximize the space. It also makes loading and unloading easy. Another thing I like about this bag is that it has heavy-duty YKK zippers and paracord zipper pulls!
This month's Nomadik box is packed with useful items for winter travel! The salve and the silicone tube are my favorites from the bunch. The salve will be useful in avoiding dry skin caused by the winter weather, while the tube can be filled with other products that I might need to combat winter skin woes. Another item that I like is the waterproof bag. It's perfect for organizing my stuff and it's also made with high-quality materials. The rest of the items also didn't disappoint. Outdoor enthusiasts looking for new gear and accessories will find this subscription pretty useful. The monthly themes give us something new to look forward to and the outdoor items are always top-notch!
What did you think of Nomadik?