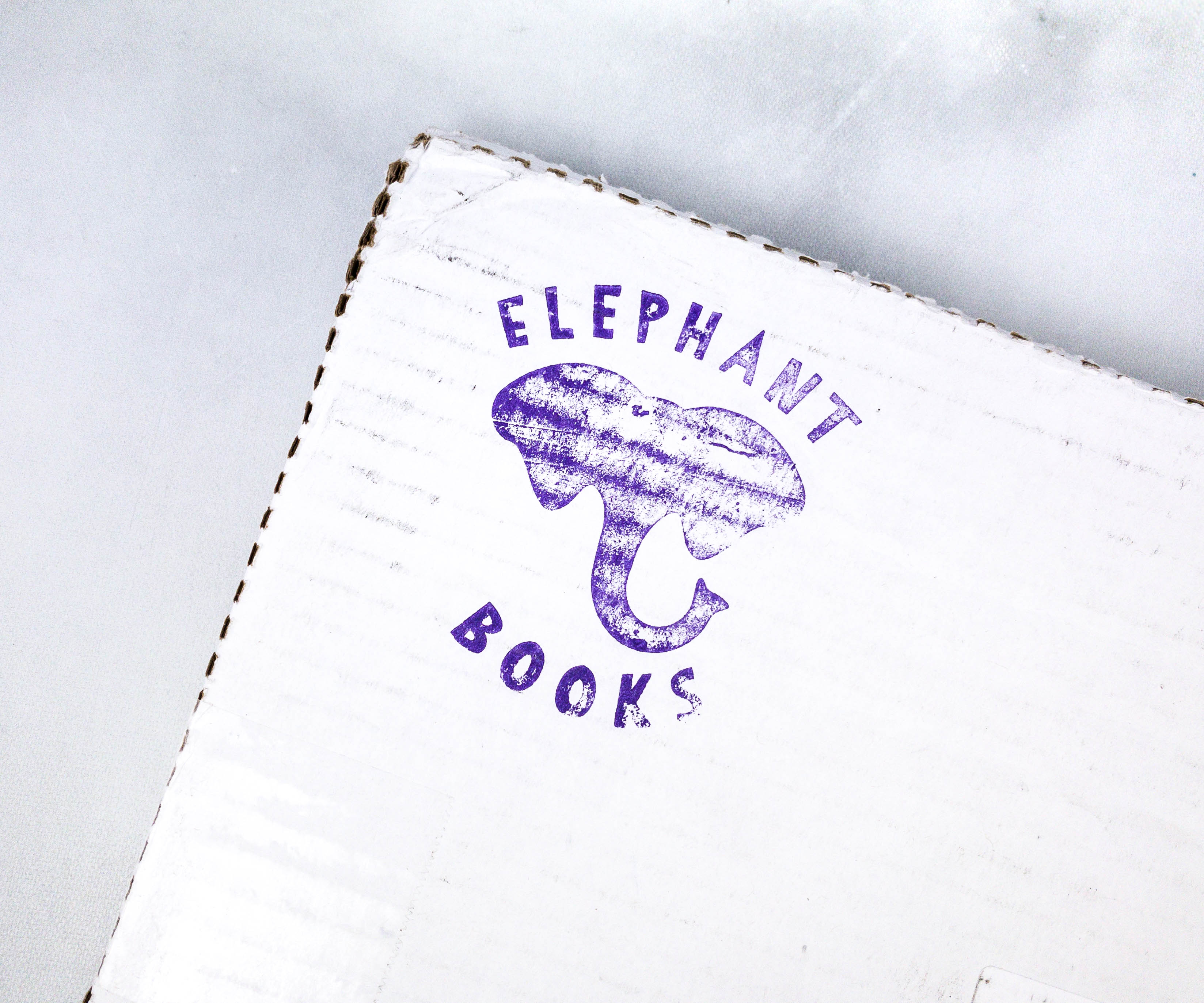 Elephant Books is a monthly book club for kids that delivers brand new, hardcover children's books to your door monthly. The entire experience – from books wrapped with traditional Kraft paper and grosgrain ribbon to engaging reading tools for children and parents – is designed to create special reading moments for families and life-long memories.
DEAL: Get 20% off your first box! Use coupon code HELLO.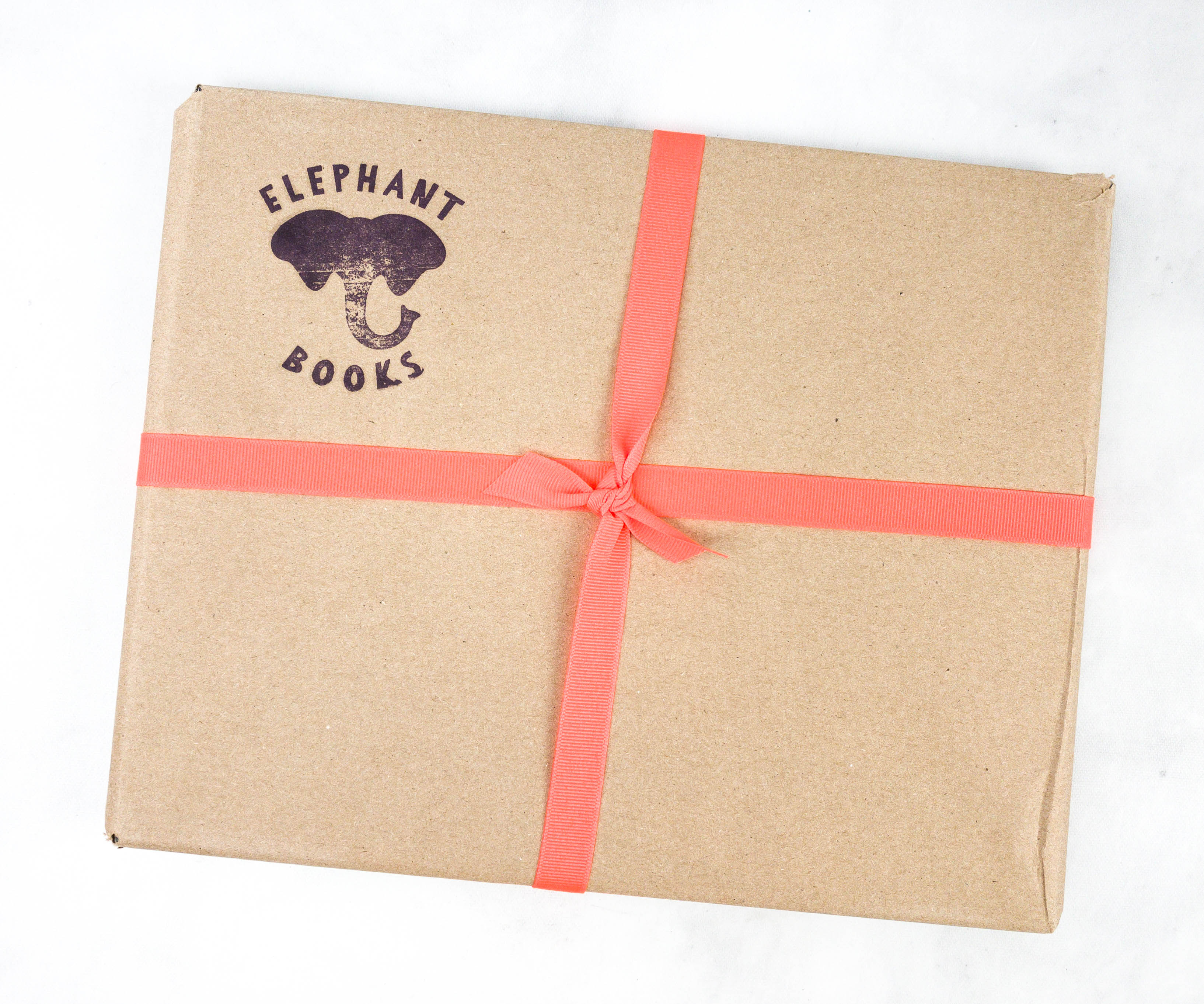 The books were sealed in a brown kraft paper with an orange grosgrain ribbon. It also looks like a perfect gift, and we're ready to unwrap it!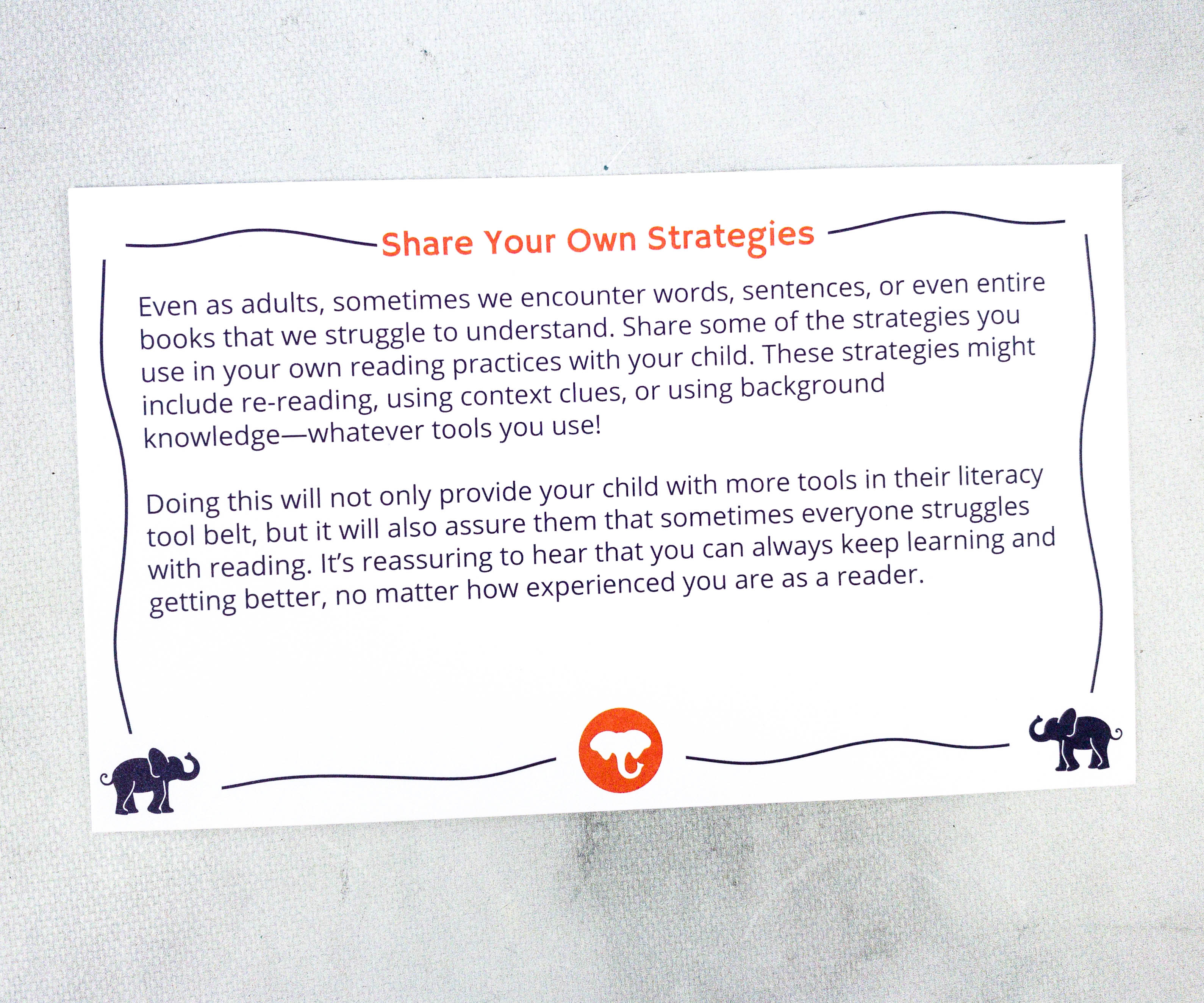 There's a note that discusses reading strategies!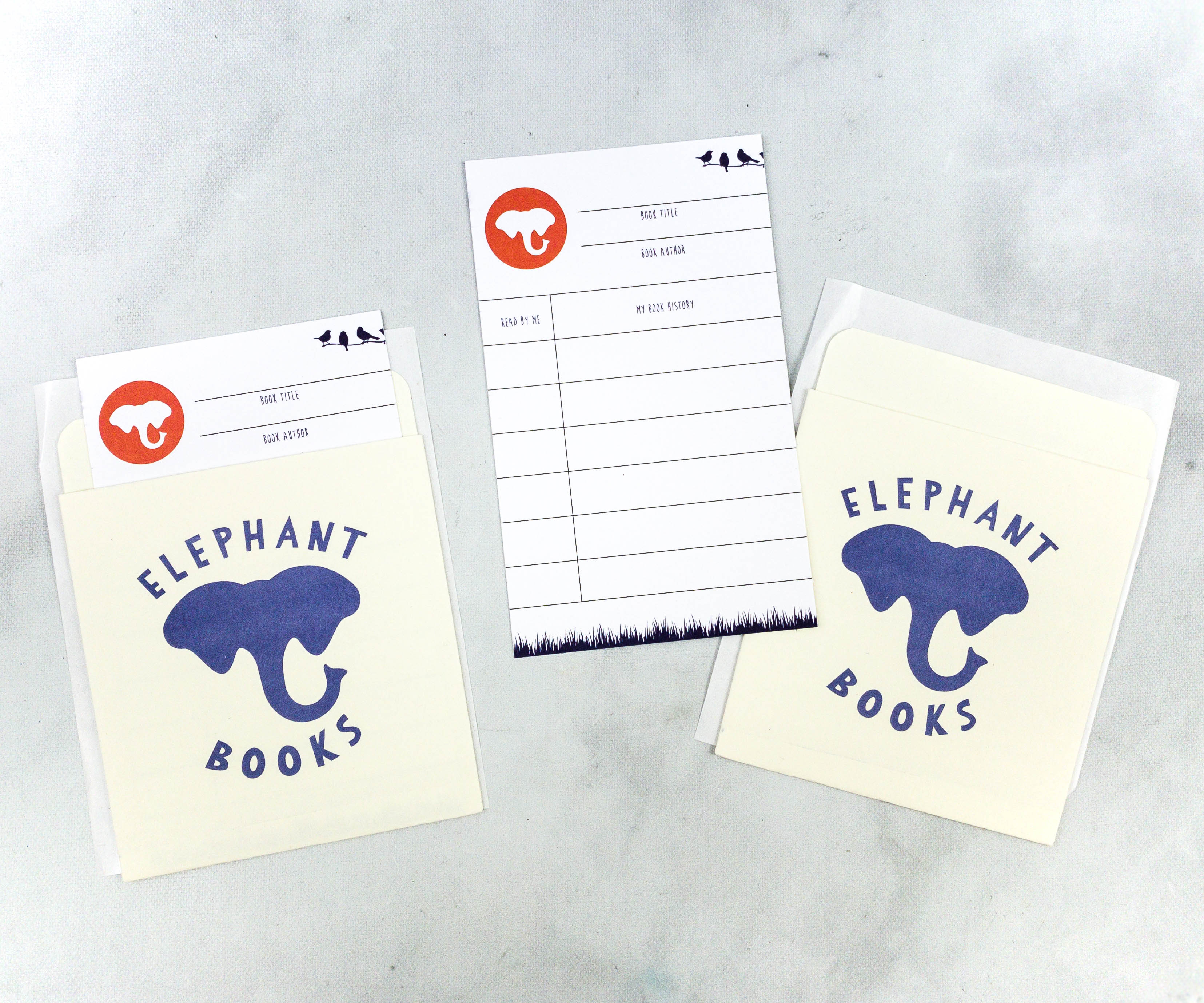 We also received library book cards that we can stick to each book if ever we are going to lend them to some friends!
Everything in my box!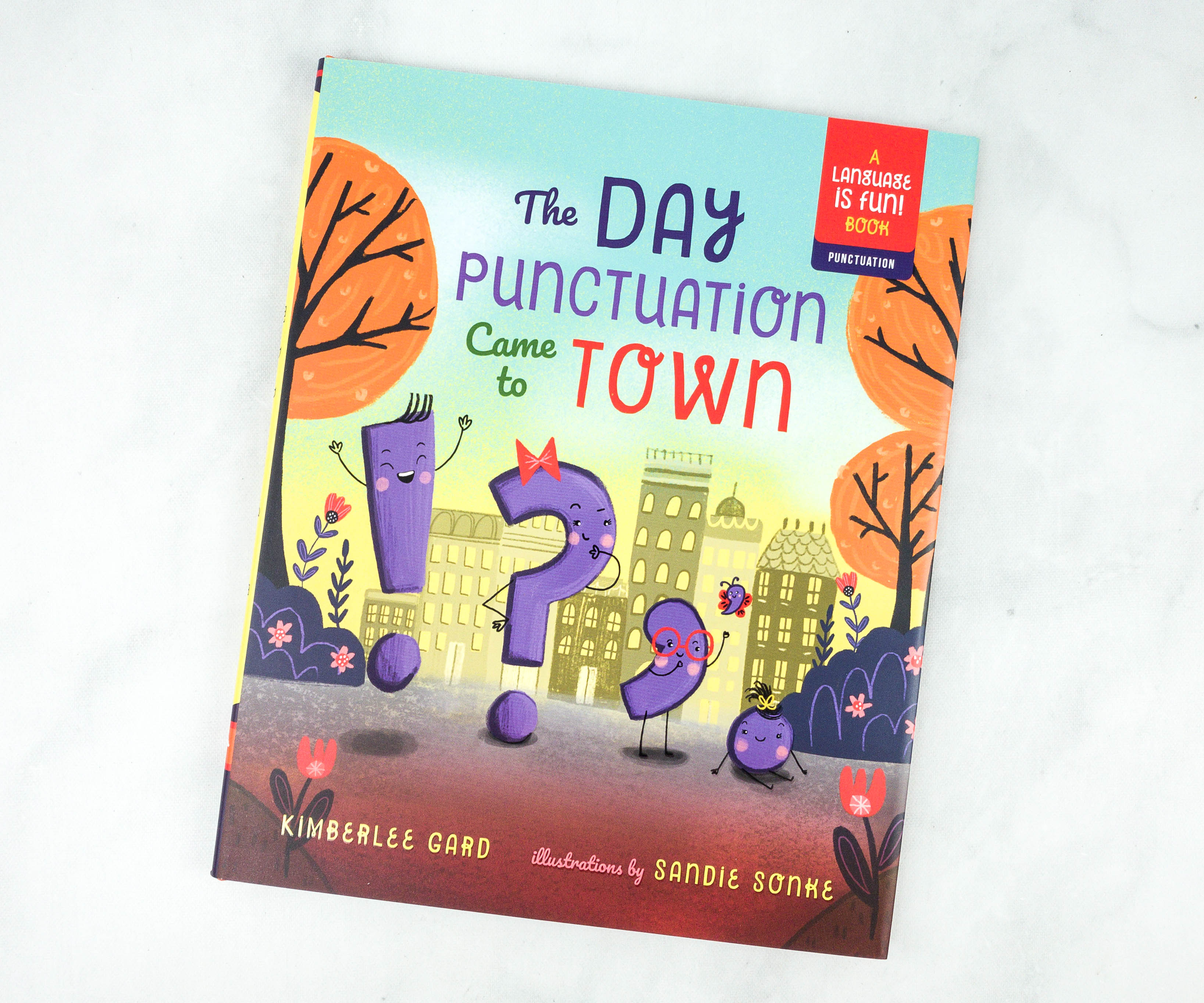 The Day Punctuation Came To Town by Kimberlee Gard ($16.99)
There's a new family in town: the Punctuations! When Exclamation Point, Question Mark, Period, and Comma join the letters at school, they form words like Wow! and Why? and Yes. But Comma isn't sure where he belongs. He just seems to get in the way. Is he really important?

Kids, parents, and teachers will enjoy this latest installment in the Language Is Fun series. With colorful illustration and clever wordplay, The Day Punctuation Came to Town is a wonderful introduction to punctuation and the important role it plays in language.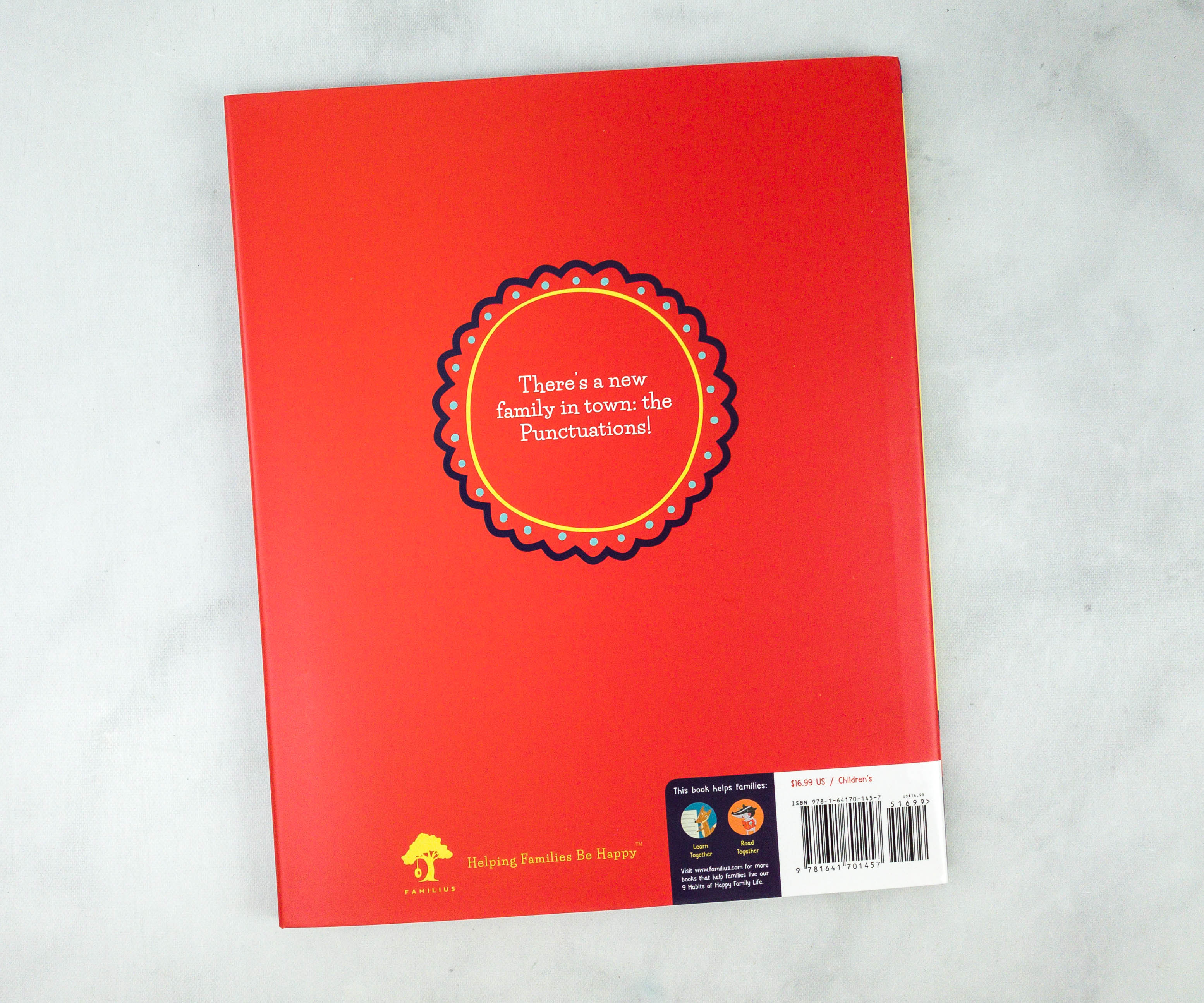 This book introduces kids to punctuation in a fun way. The text at the back cover says "There's a new family in town: the Punctuations!"
The inside flap of the dust jacket contains the story synopsis and The 9 Habits of Happy Family Life while the endpaper is designed with colorful letters and a comma wandering in the middle!
The illustrations are cute and colorful, and my kids are quite fond of them!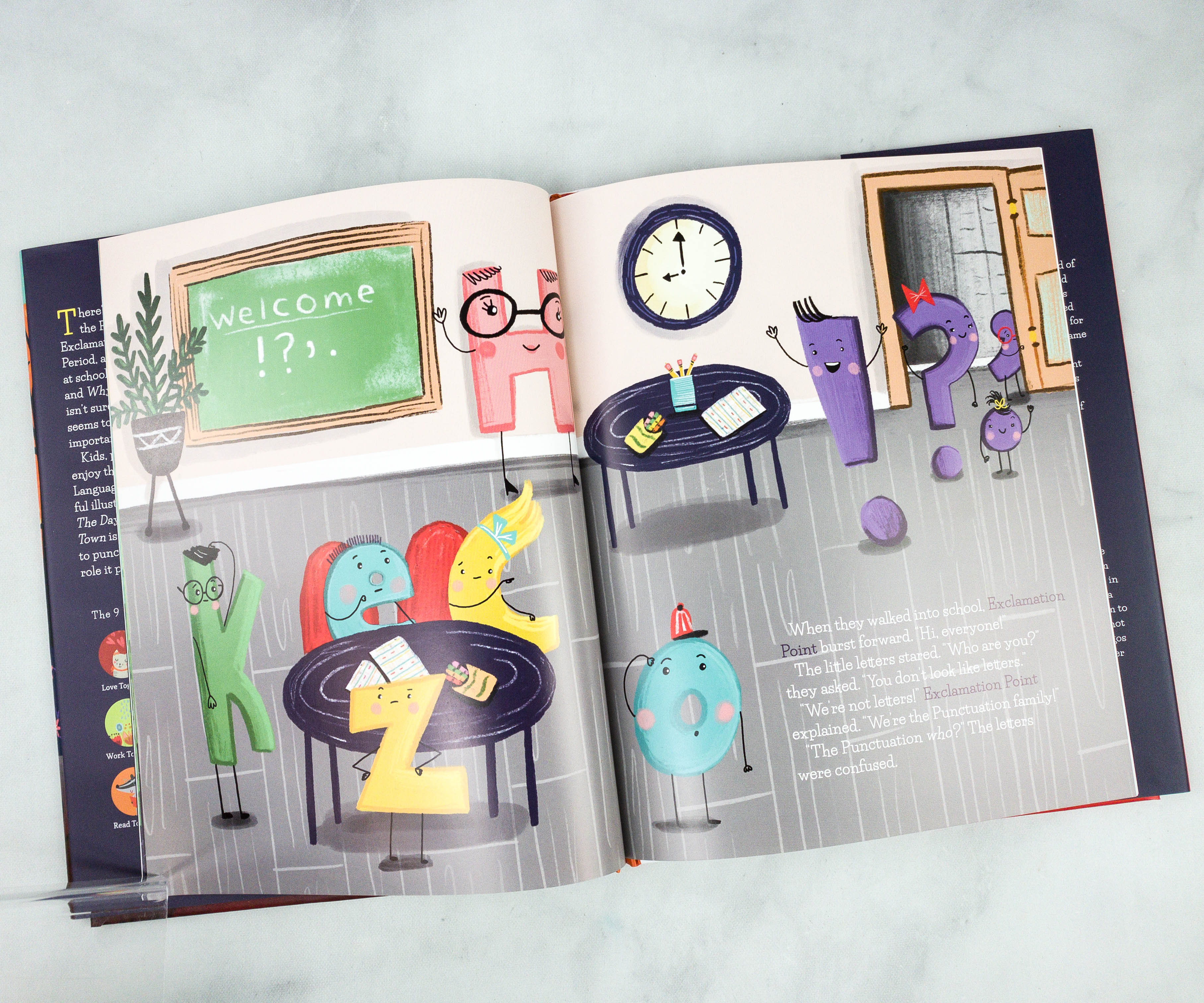 In this story, kids can learn the importance and roles of each punctuation marks. Without them, sentences will get messy!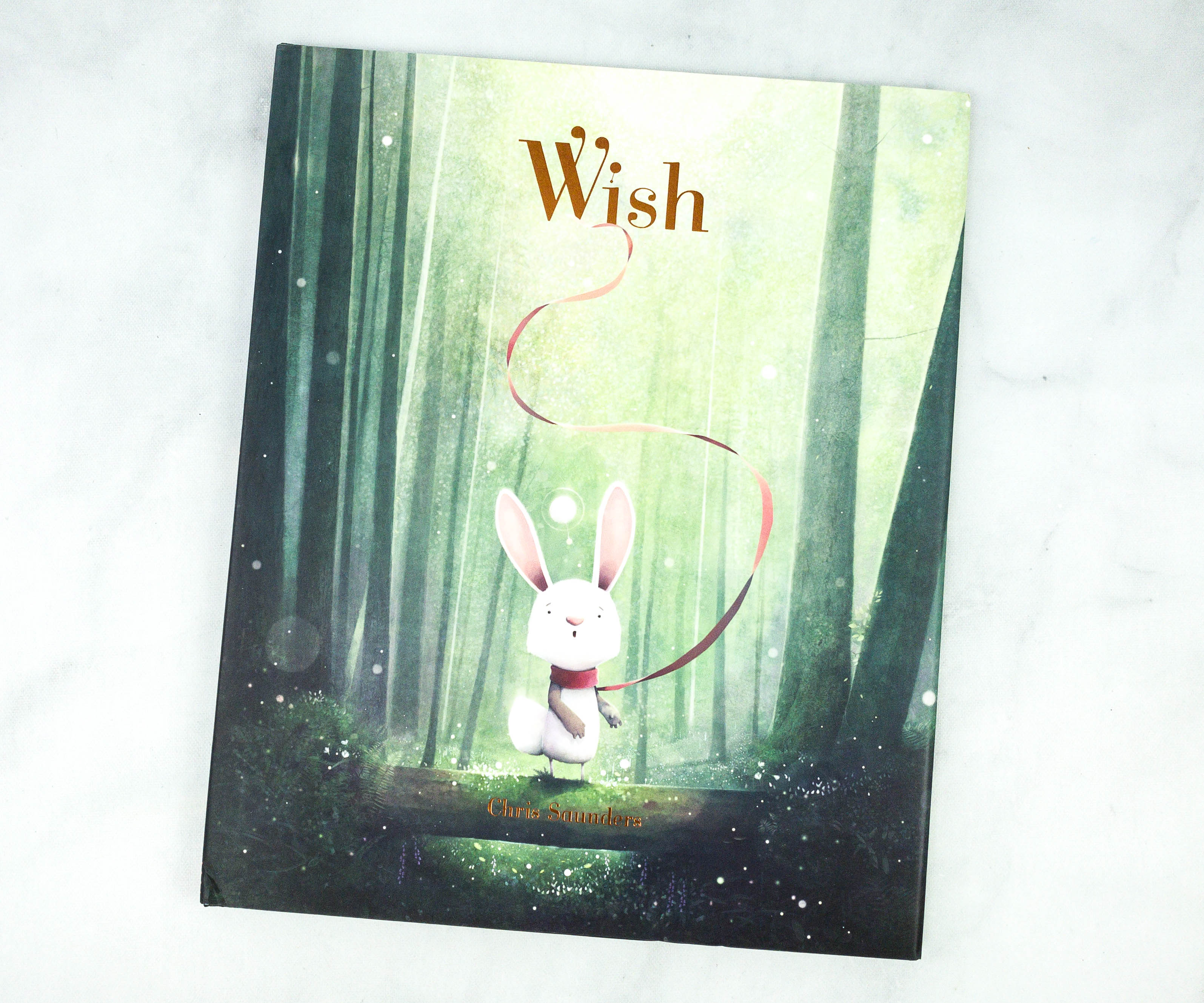 Wish by Chris Saunders ($14.31)
Rabbit has never had a wish before; but one day he gets not just one, but three! Wish is a touching story about the power of kindness and the magic of friendship, with beautiful and emotive illustrations from Chris Saunders.

Once every year wishes take flight,
filled with hope and twinkling light.
They dance in the air, with a swirl and a swish,
you have to be lucky to be chosen by a wish.

Rabbit cannot decide what to wish for, so he asks his friends Mouse, Fox, and Bear what they would do if they had a wish. Being selfless and kind, Rabbit grants all three wishes to his friends. They are so grateful for his kindness and generosity, they share their wishes with him.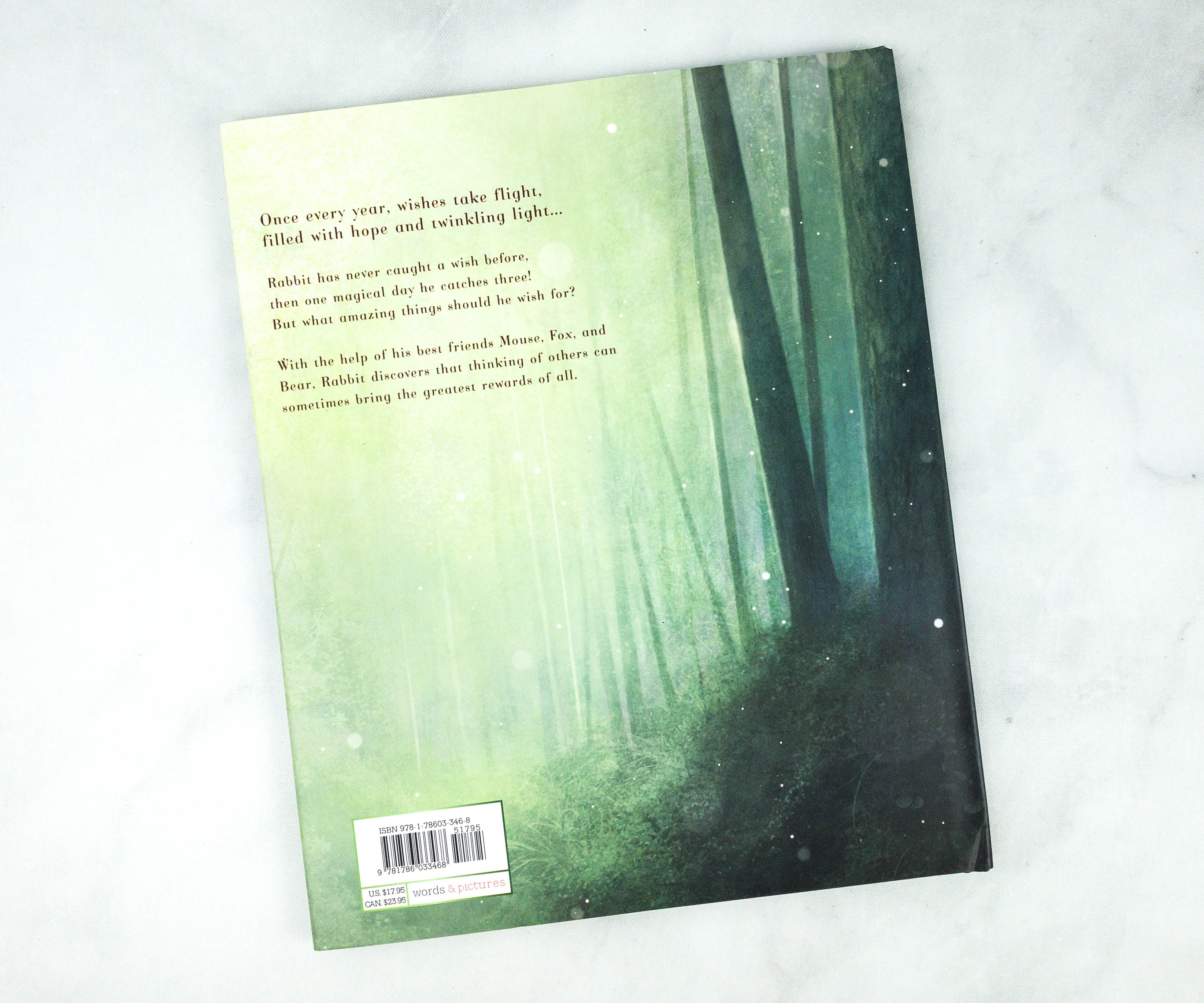 This book tells the story of a rabbit who caught three wishes.
It's a touching story of kindness and it also teaches kids the value of sharing.
The rabbit roams as he could not decide what to wish for. Every line rhymes so it's fun to read out loud!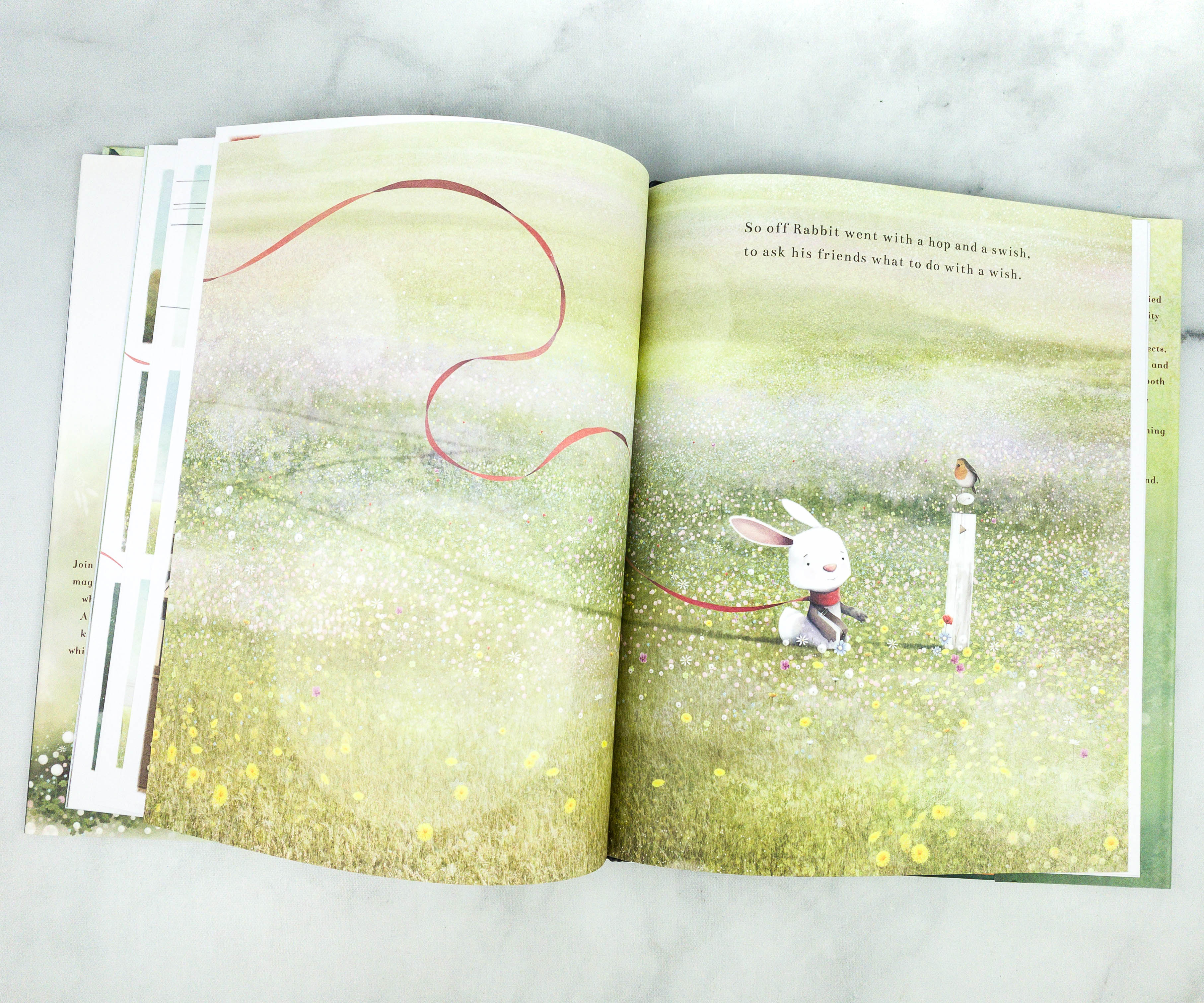 The story itself is engaging and the illustrations complement the text well!
Elephant Books always sends fun picture books that kids love! My kids enjoyed reading the books this month, especially the one about punctuation. They kept flipping the pages multiple times to see the cute illustrations and to read the text out loud! This subscription makes an easy way of getting new books for kids, no need to go to the bookstore! We're happy with all the titles we've received so far!
What do you think of this month's box?