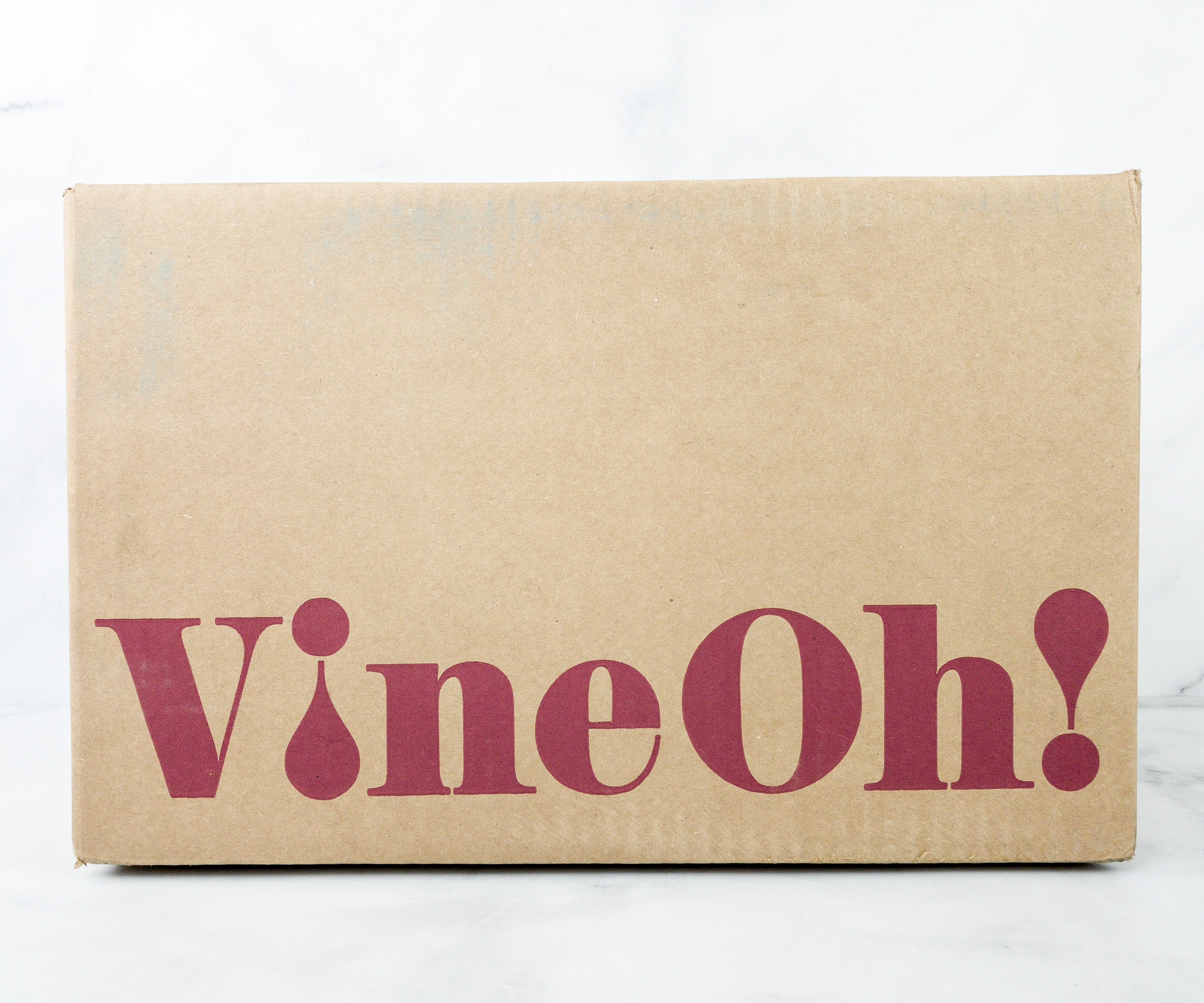 Vine Oh! is a quarterly subscription box and one of the first wine subscription boxes to include lifestyle items for women. Each seasonal box will include 2 bottles of premium wine, plus 5-6 full-size items that are fun, rejuvenating and delicious. Subscribers can choose their wine type preference: white wine, red wine, red & white wine, or sweet wine. Every box will have a retail value of $120 or more!
DEAL: Save $10 off + FREE extra bottle of wine + FREE shipping on your first box with coupon code HELLOWINE. For a limited time, use this same code to get an extra free bottle FOR LIFE!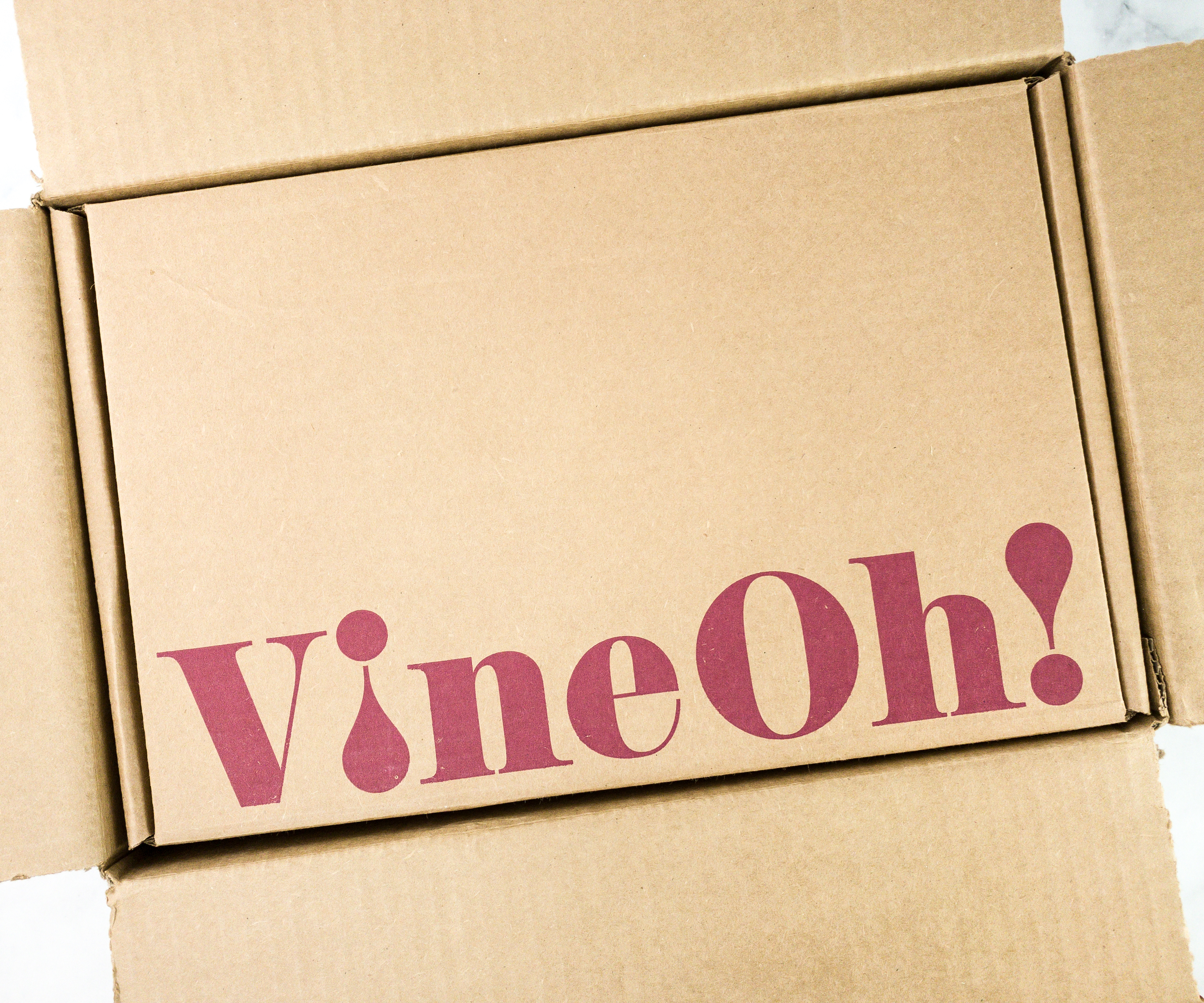 This is the OH! FOR ME! box.
This box is also great for gifting! You can change the shipping address each quarter, so you can keep the first one for yourself, and then send the next boxes to friends or loved ones!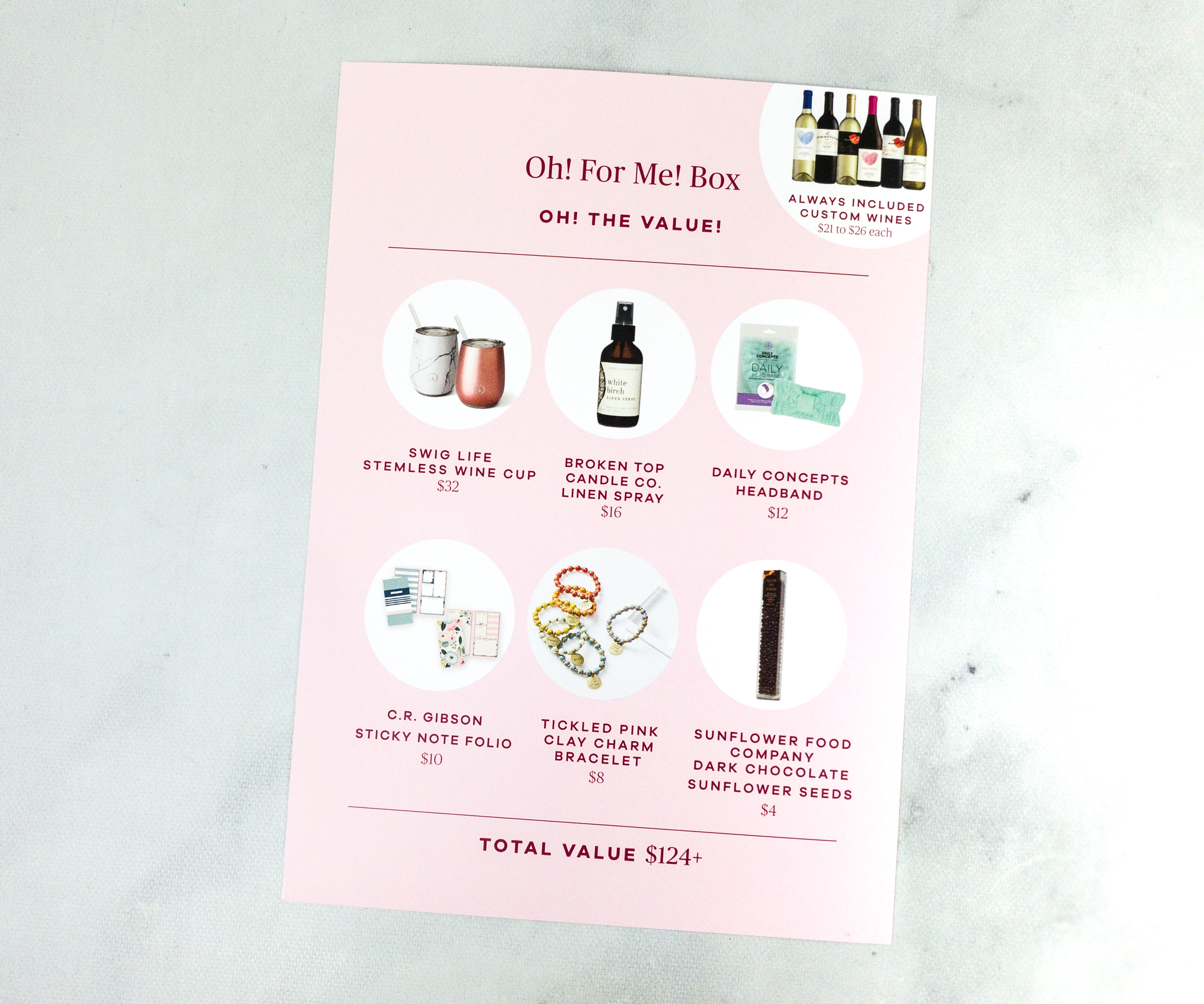 Here's a list of all the items included in the box.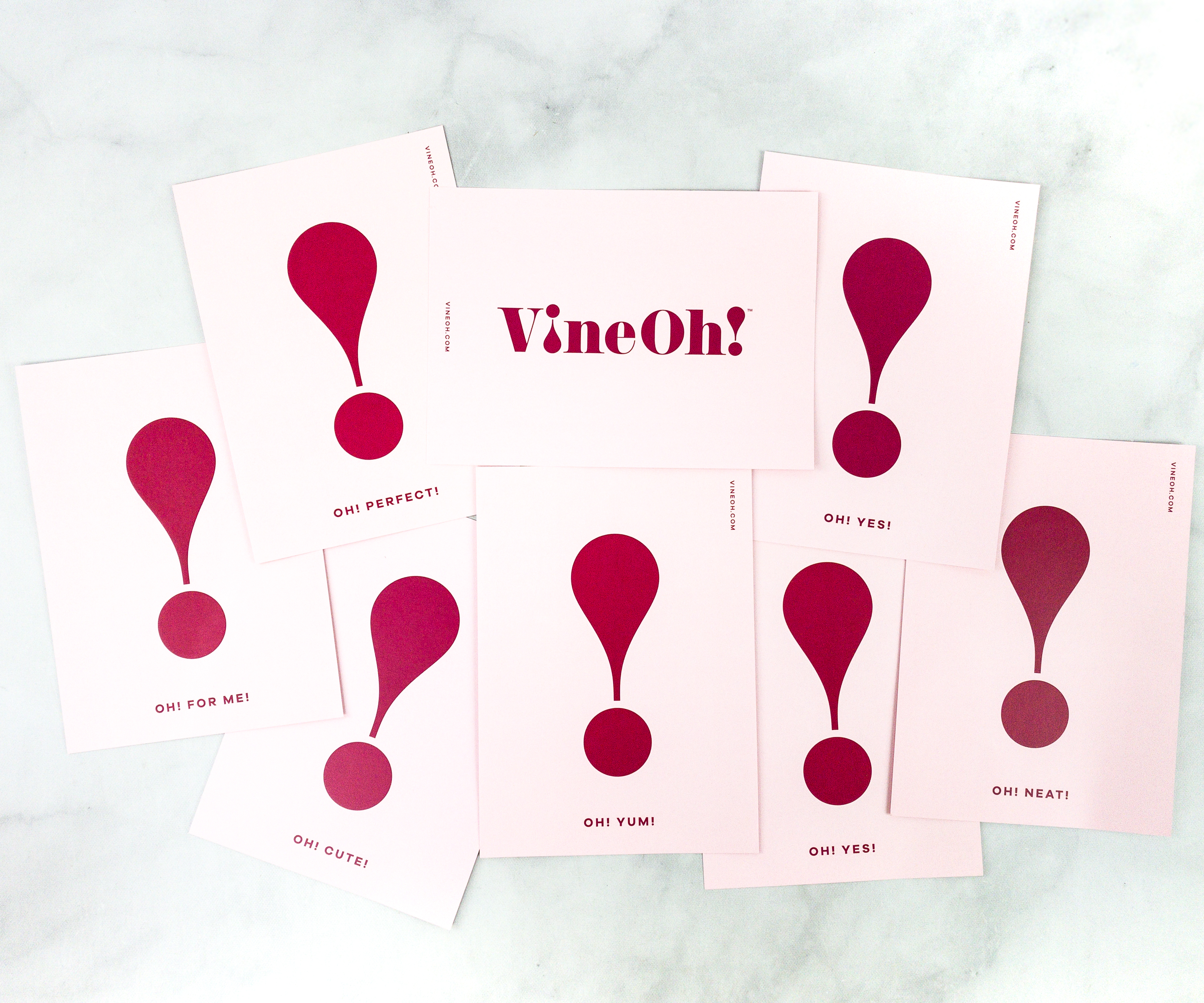 The cards look so appealing with the loud pink exclamation point as the brand signature.
They came in this cute pink sleeve.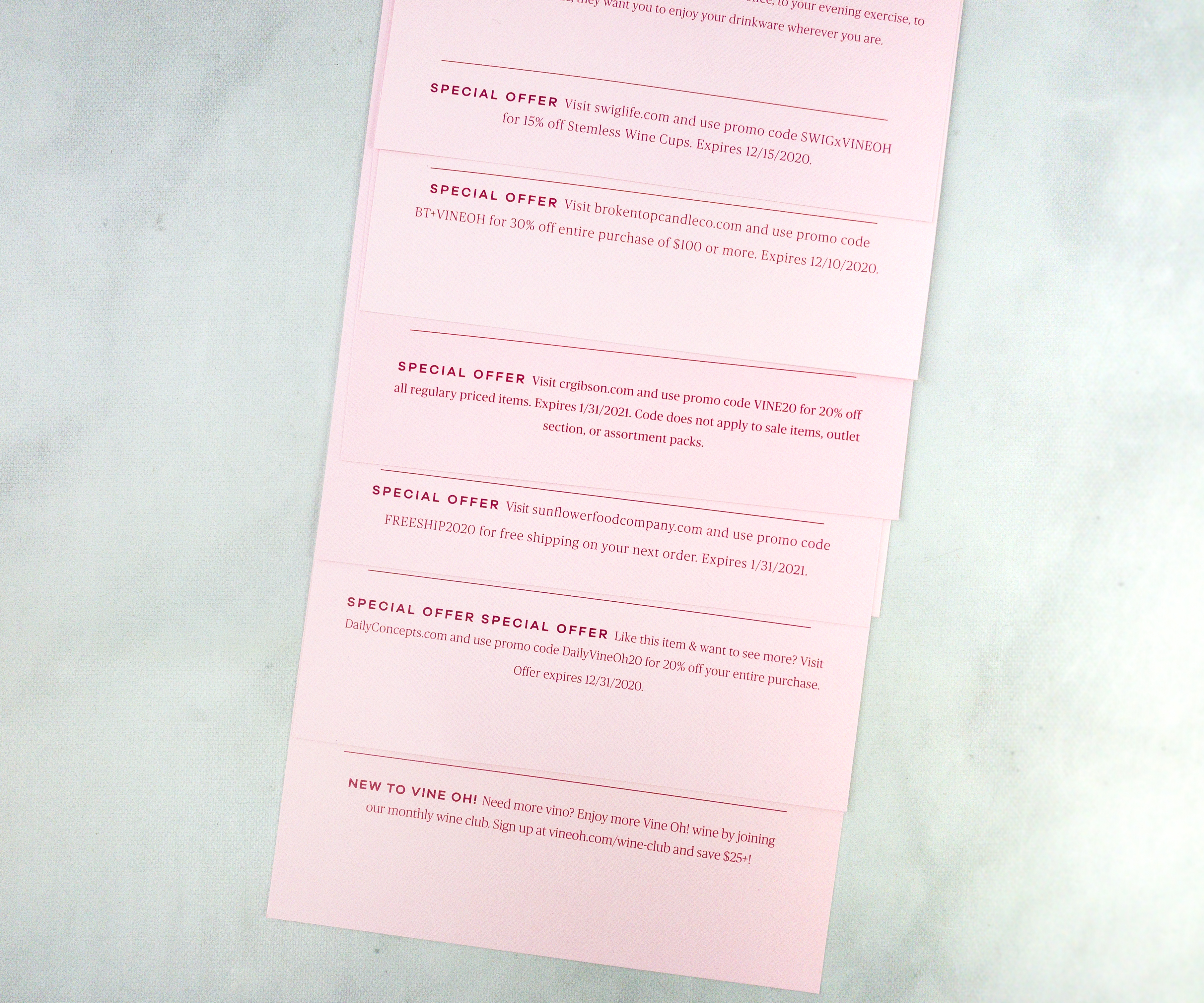 The cards also have coupons for Vine Oh! subscribers!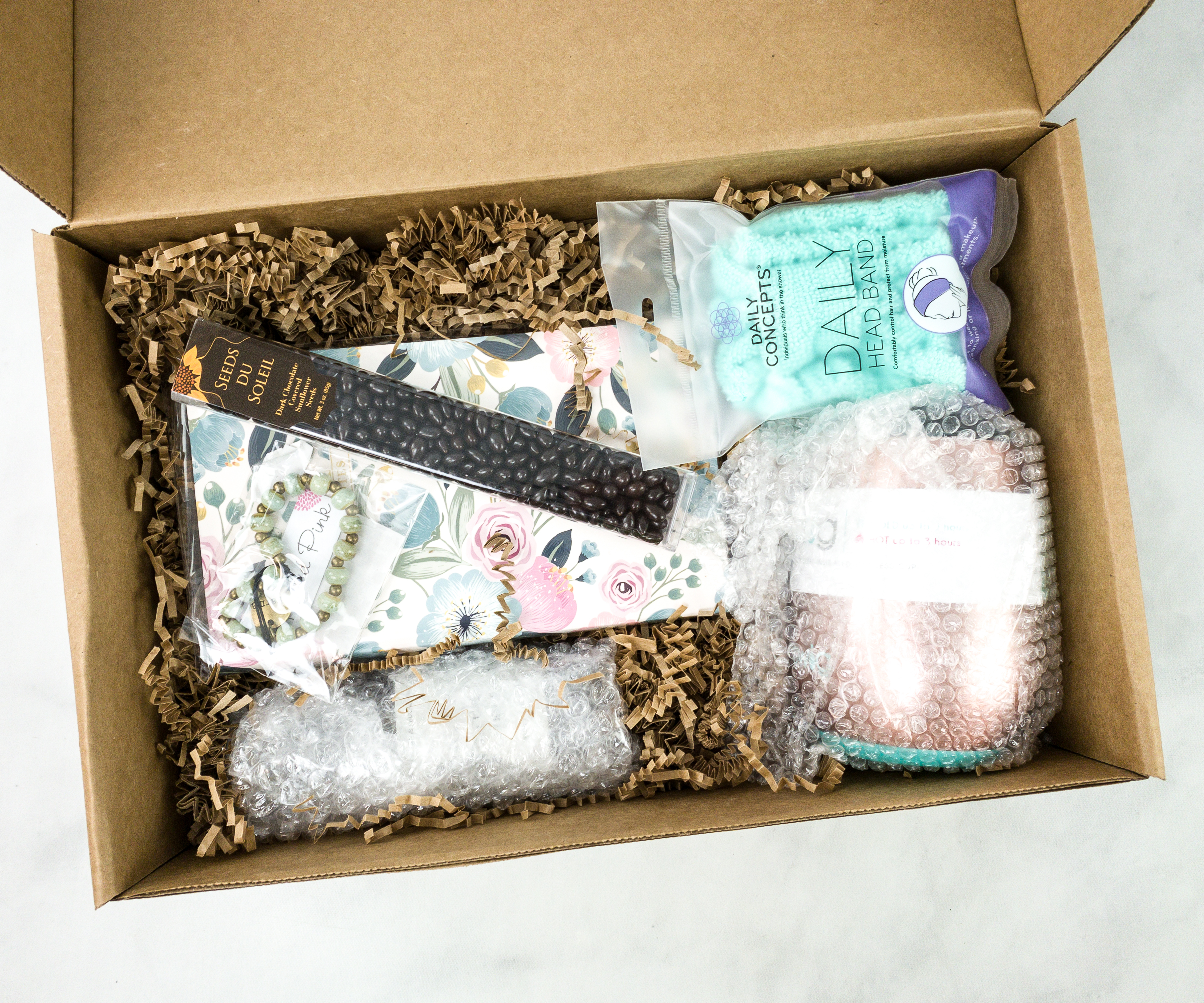 The box is filled with brown squiggles to cushion the items inside. Some of the items are even protected by bubble wrap.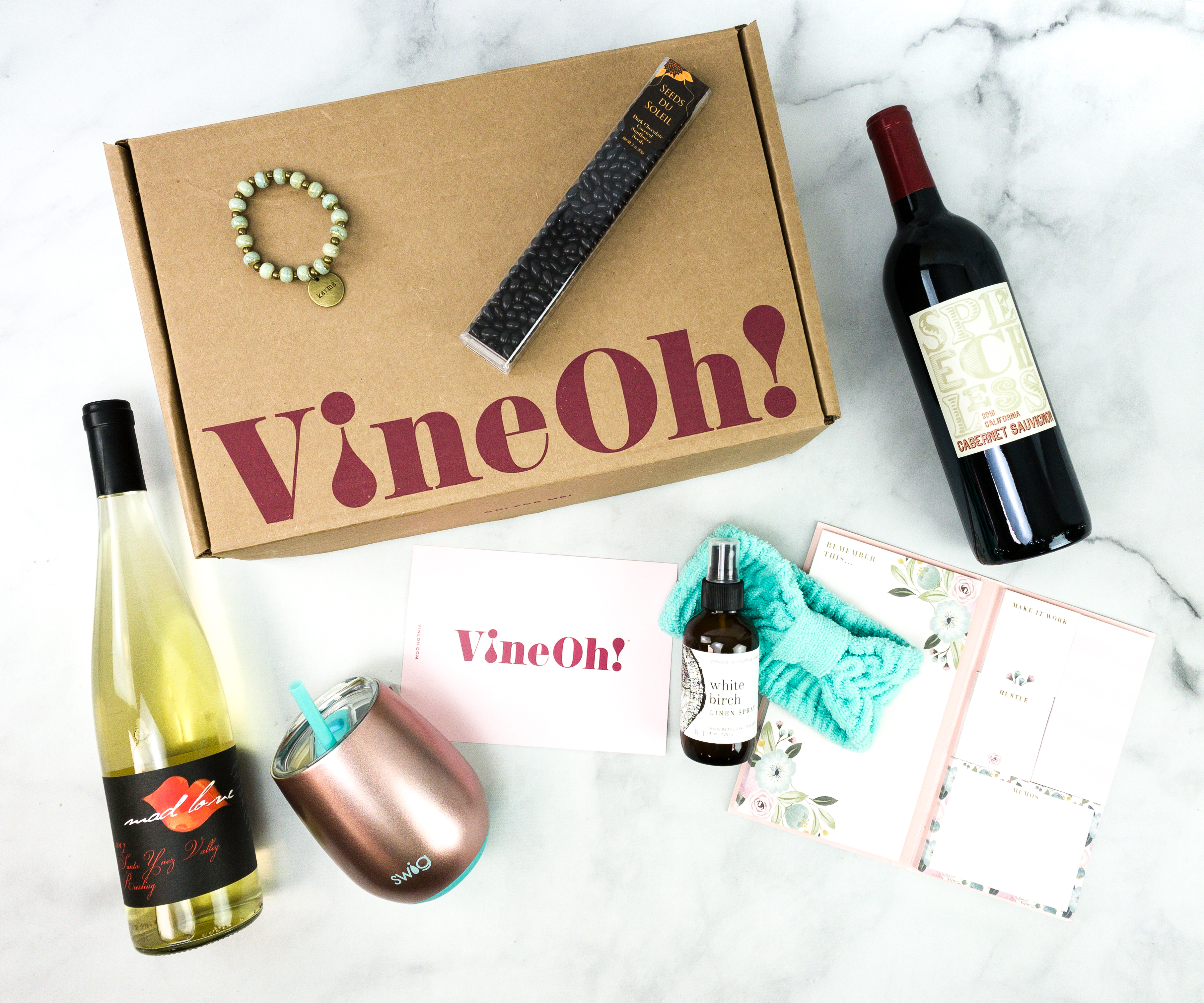 Everything in my box!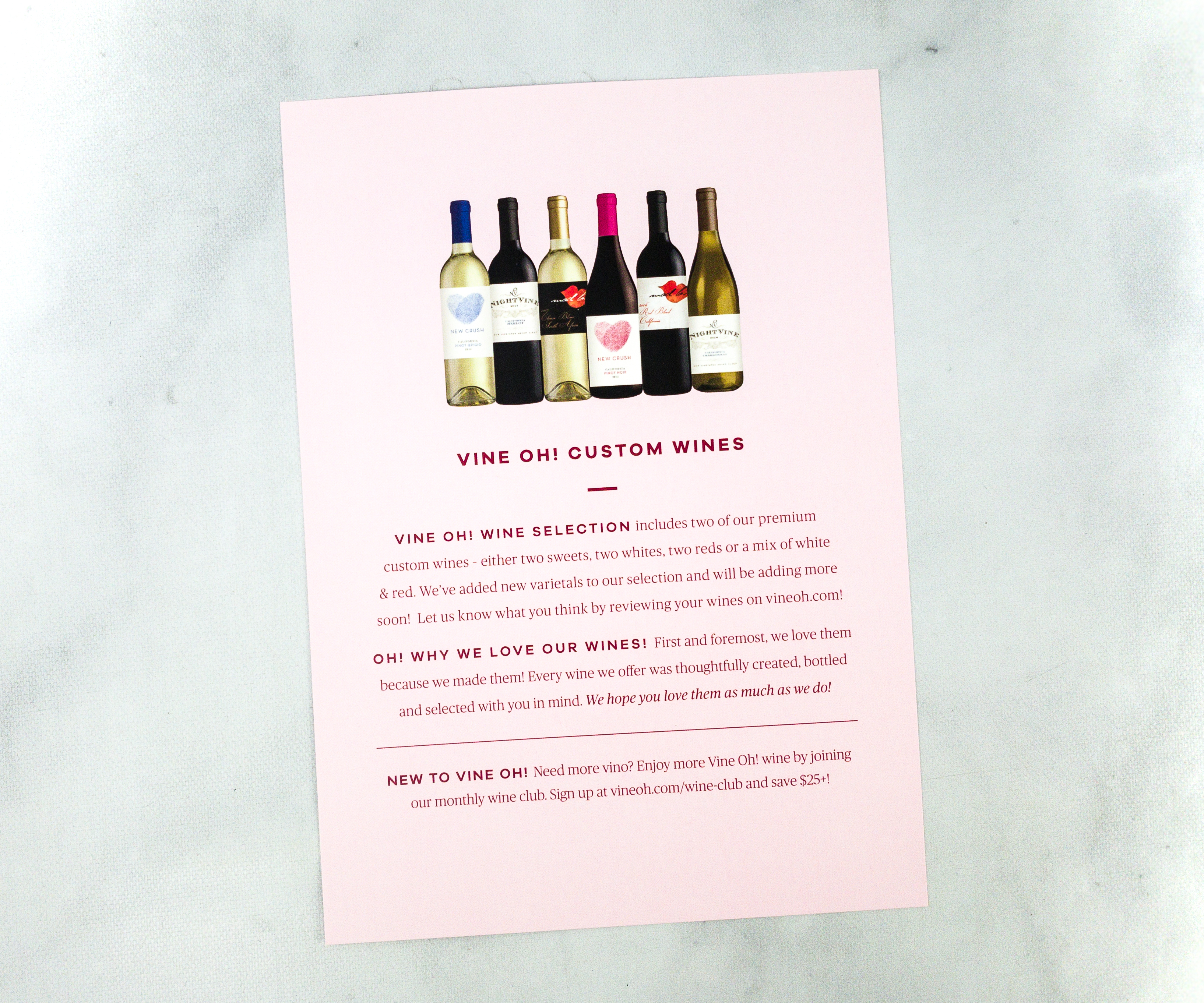 This card discusses Vine Oh! Custom Wines.
VINE OH! WINE SELECTION includes two of our premium custom wines – either two sweets, two whites, two reds or a mix of white &red. We've added to new varietals to our selection and will be adding more soon!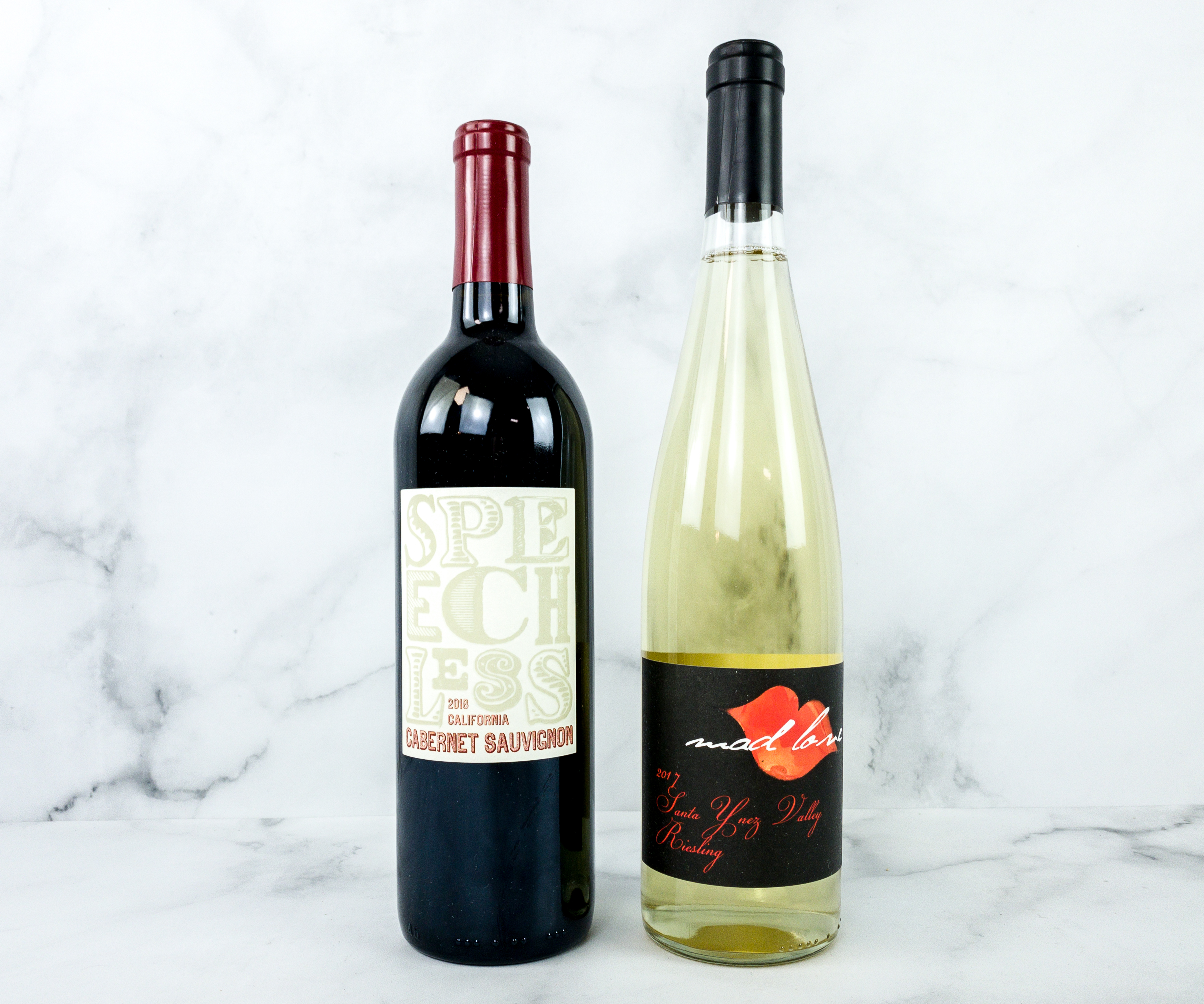 Here are the wines in this month's box! I'm excited to try them!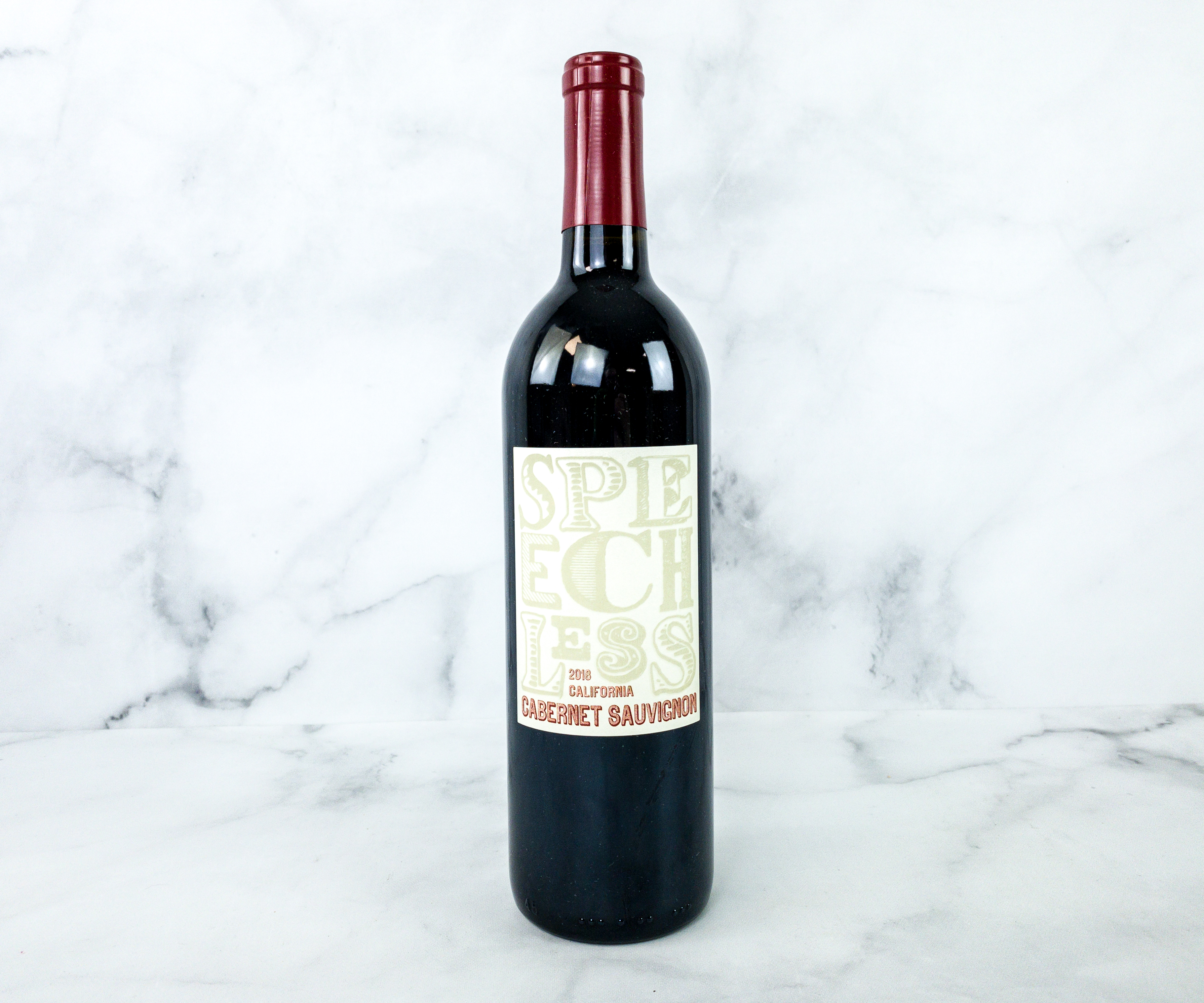 Speechless 2018 California Cabernet Sauvignon ($24) This wine lives up to its name… One sip and the taste will leave you speechless. It's that good! It also has a rich aroma with hints of toasted oak and tea leaves!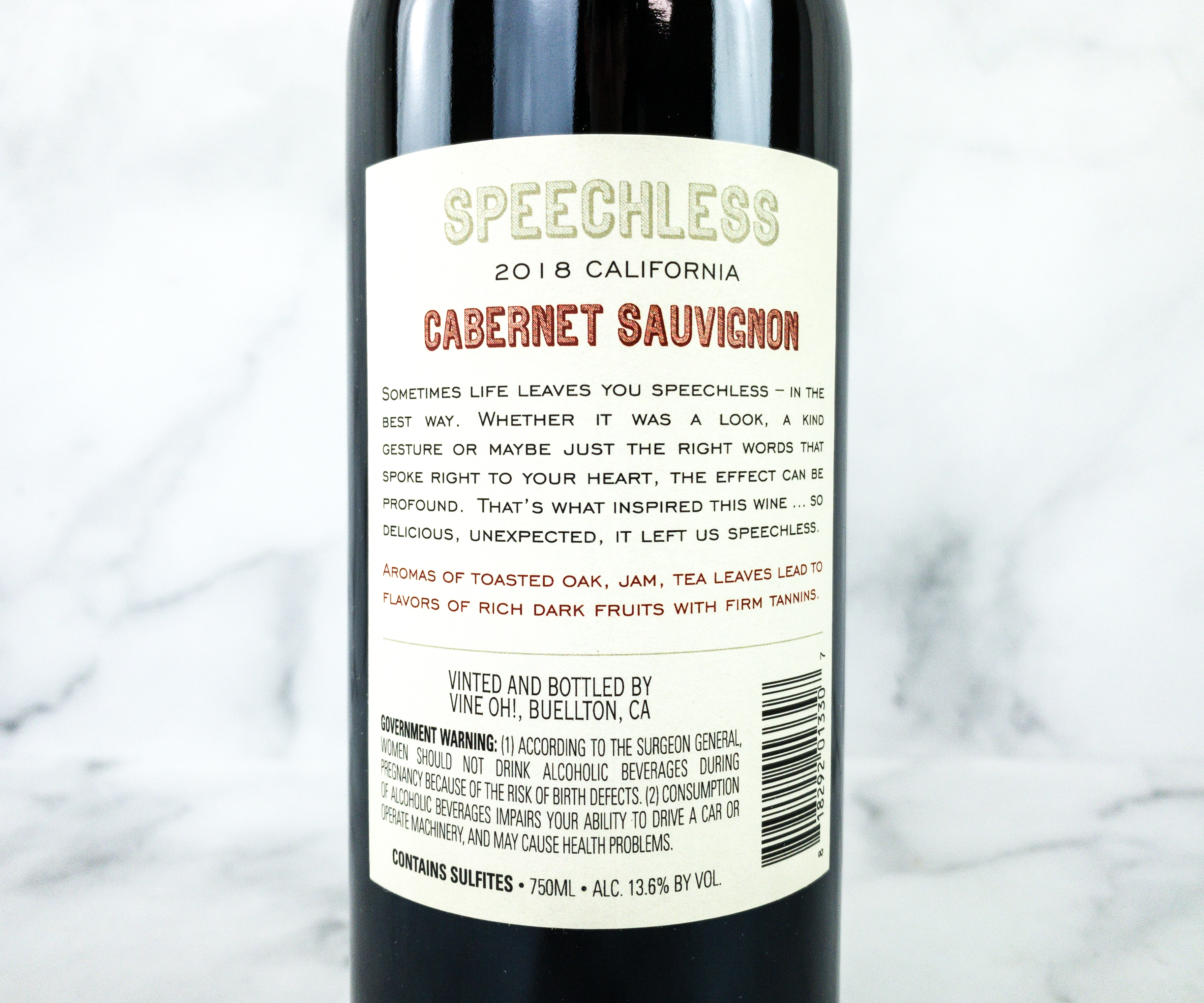 This is a great wine to pair with meats. From steaks to lamb chops and even burgers, it will really make for a memorable meal. I also find that this works great for sauces and reductions!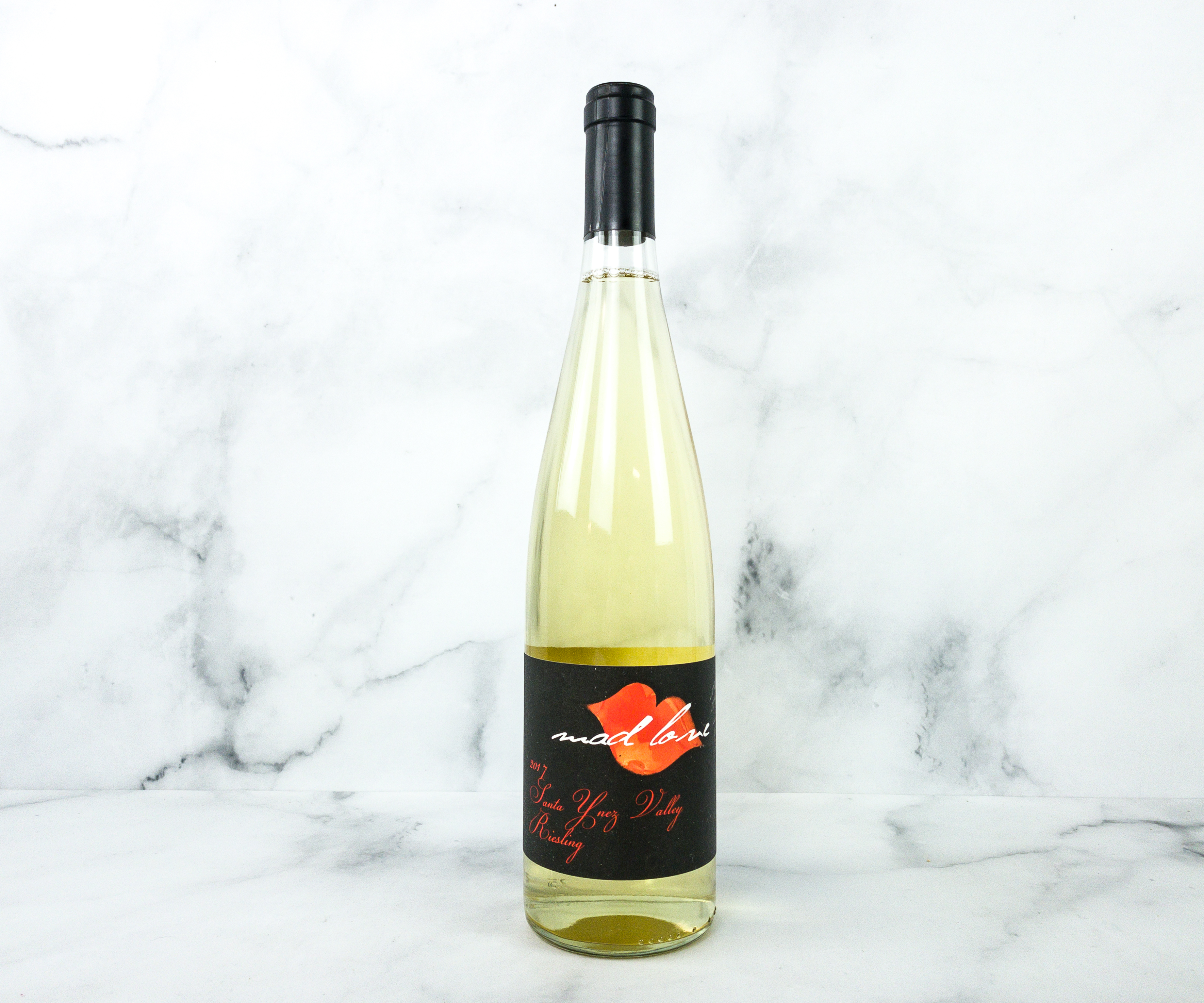 Mad Love 2017 California Riesling ($24) A refreshing burst of fruity flavor awaits the palate in each sip of this wine! Made from Riesling, which is a white grape variety, it has a very aromatic scent and it has a semi-sweet taste that is balanced out by herbs.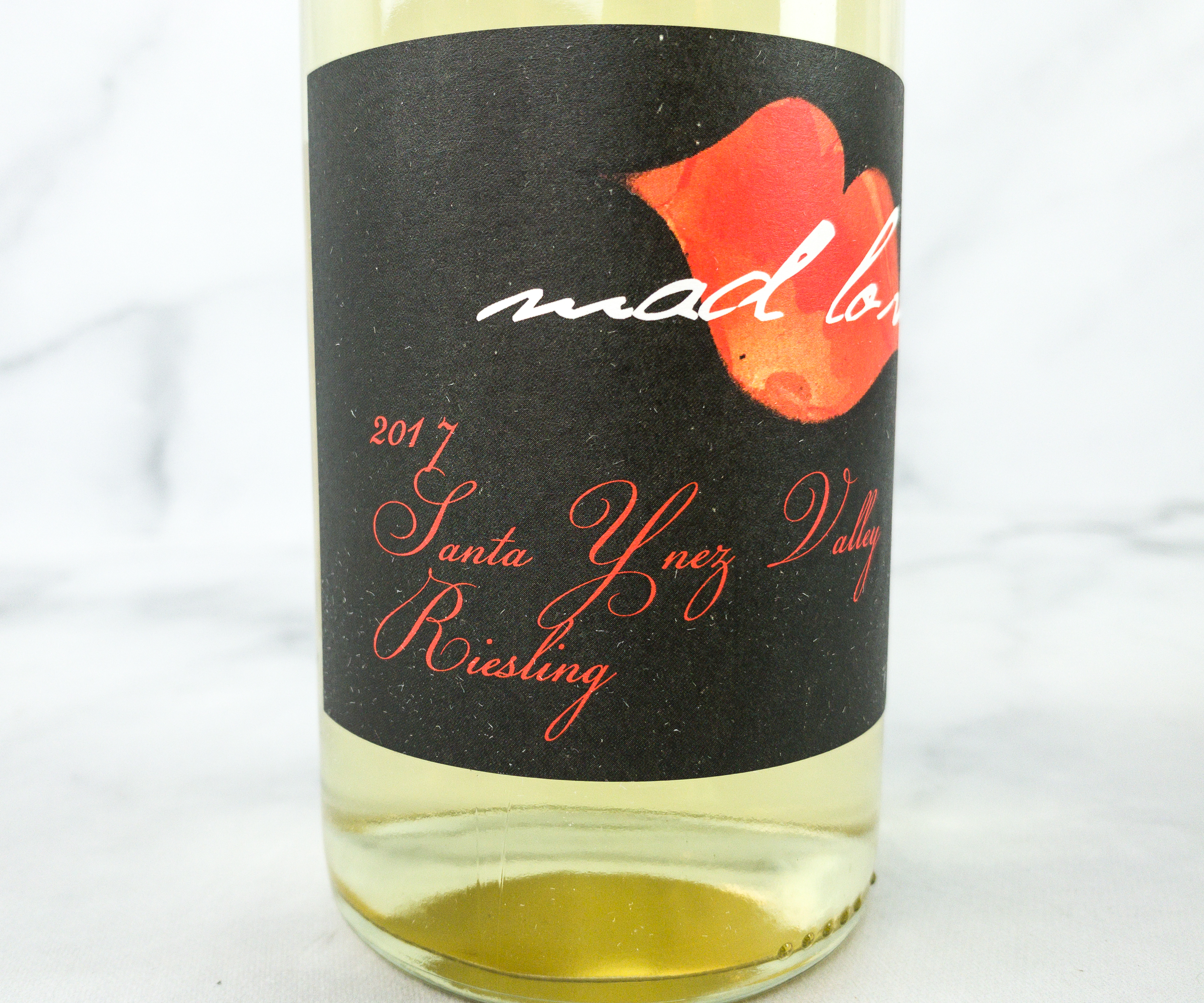 It pairs well with just about any type of cheese and salad!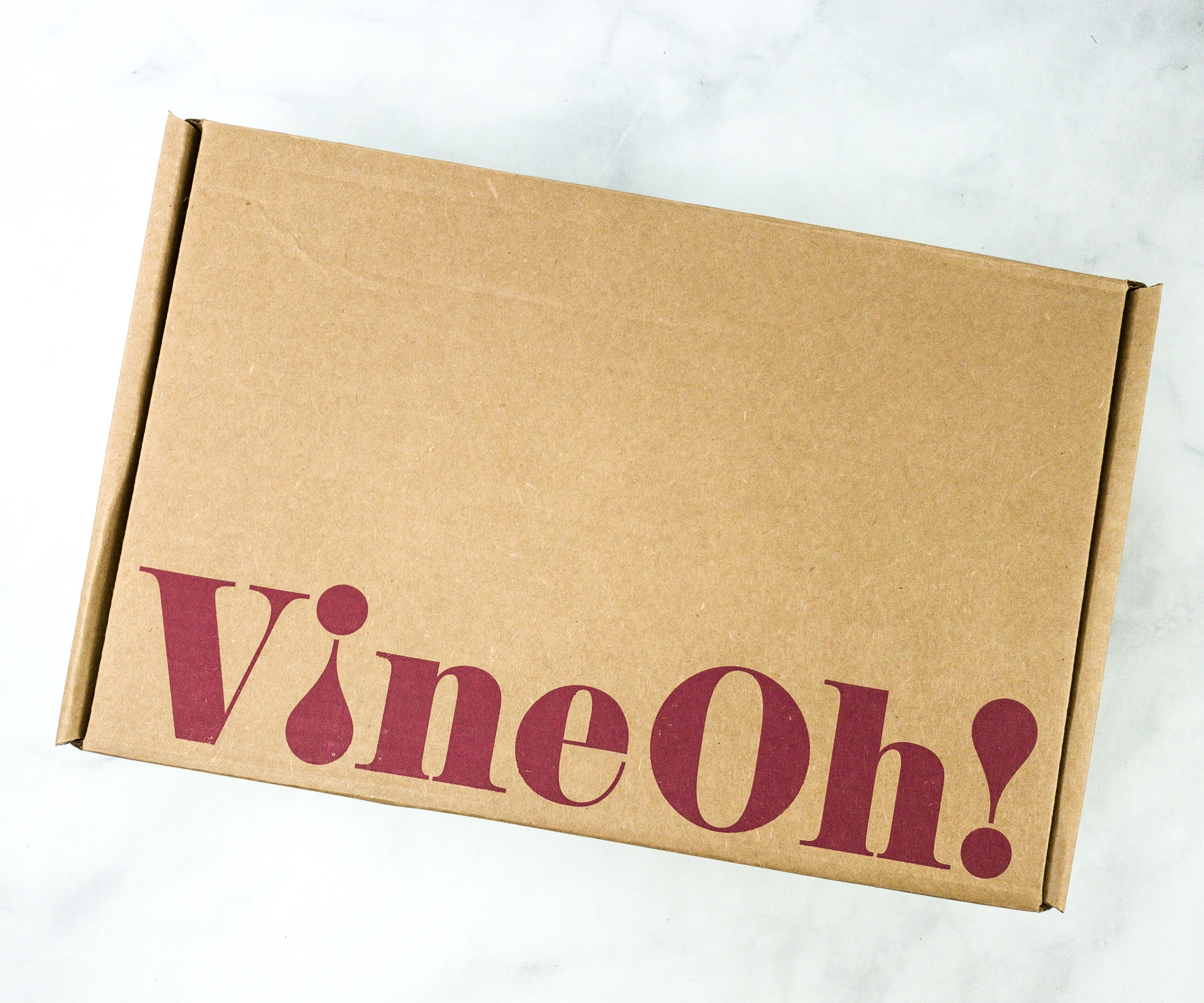 Now, we move on to the goodies included with this month's wine selection.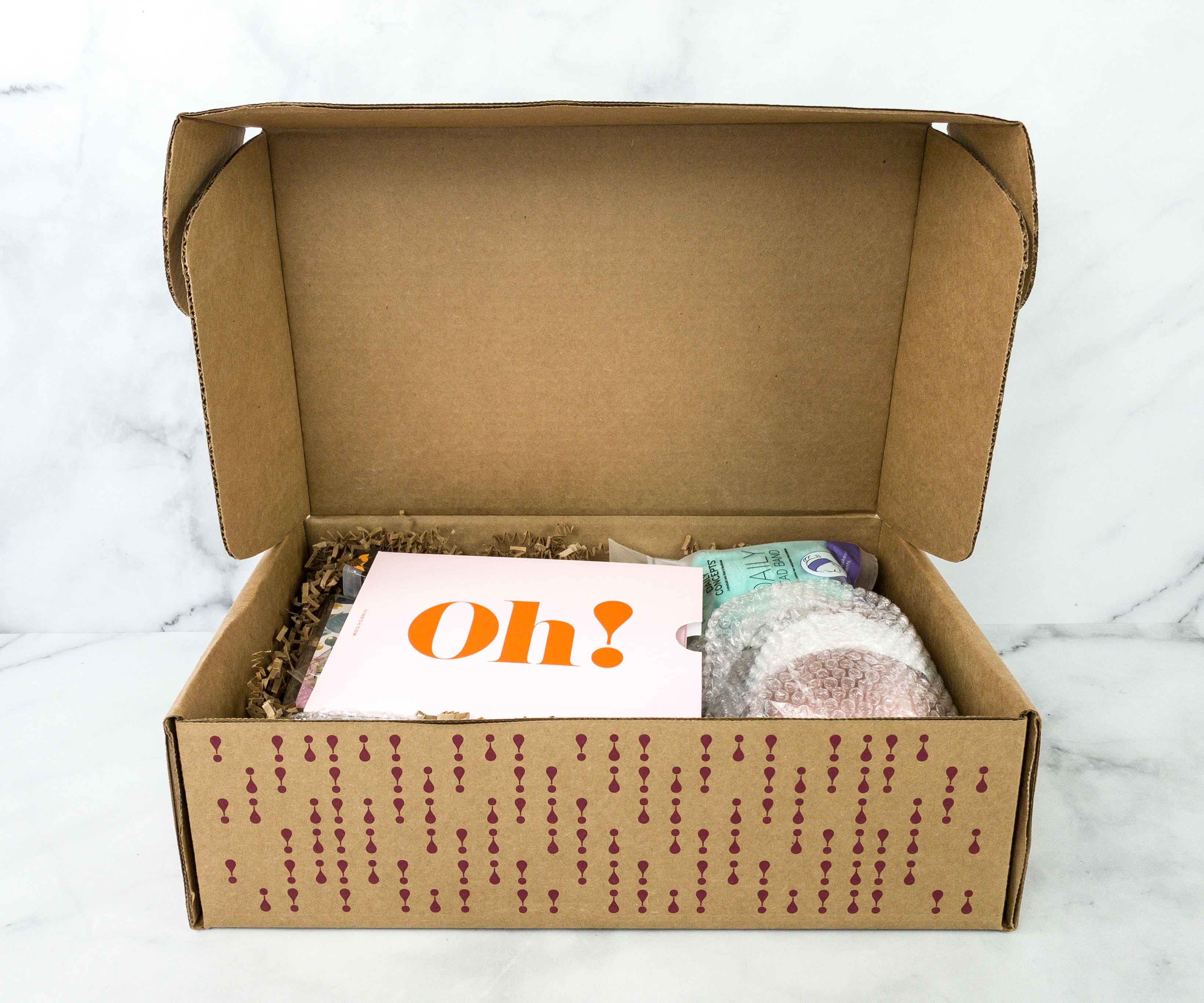 I'm so excited to dig in!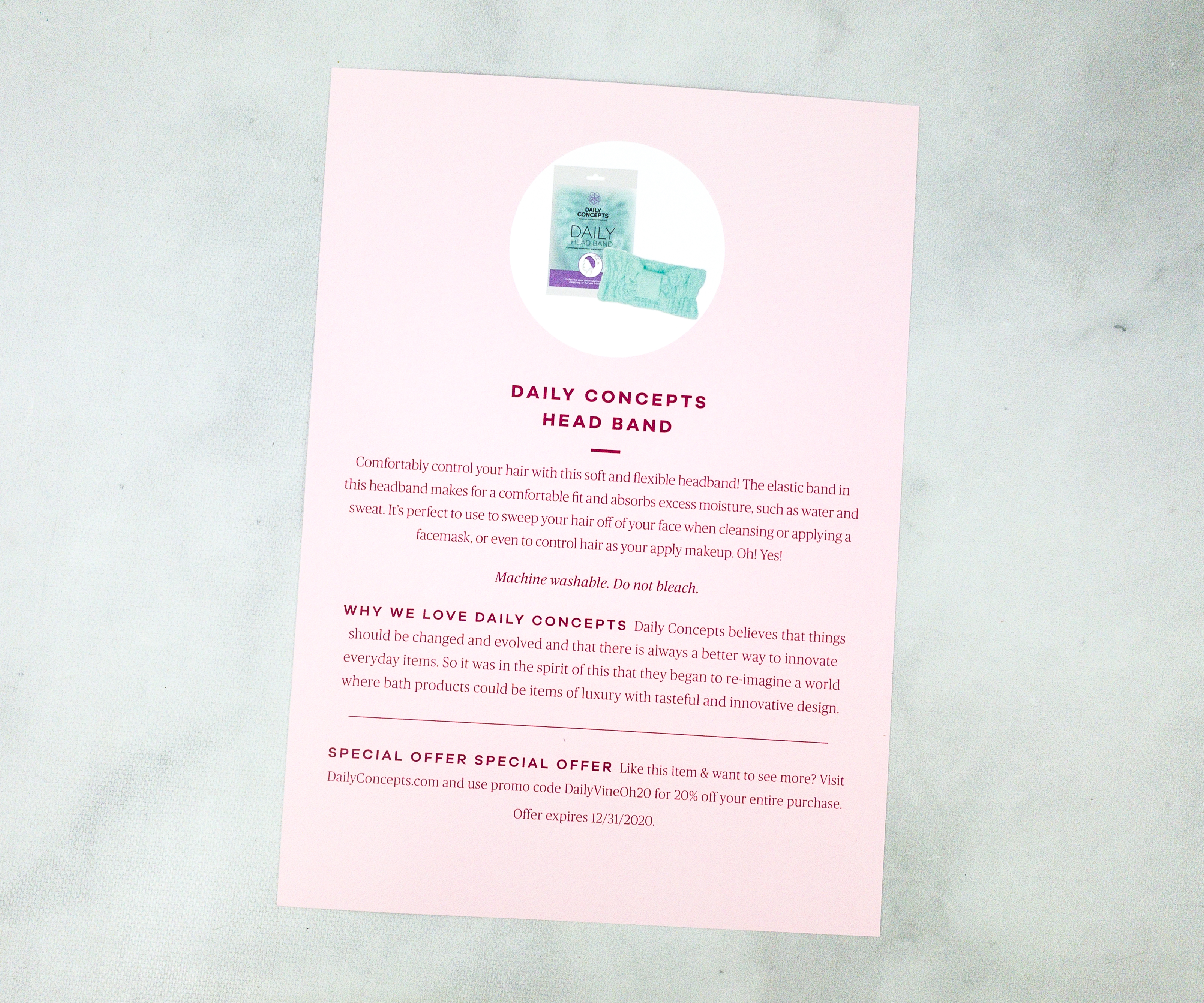 Daily Concepts Head Band ($12) It's an elastic headband designed to keep your hair away from your face while doing your skincare or even when applying makeup!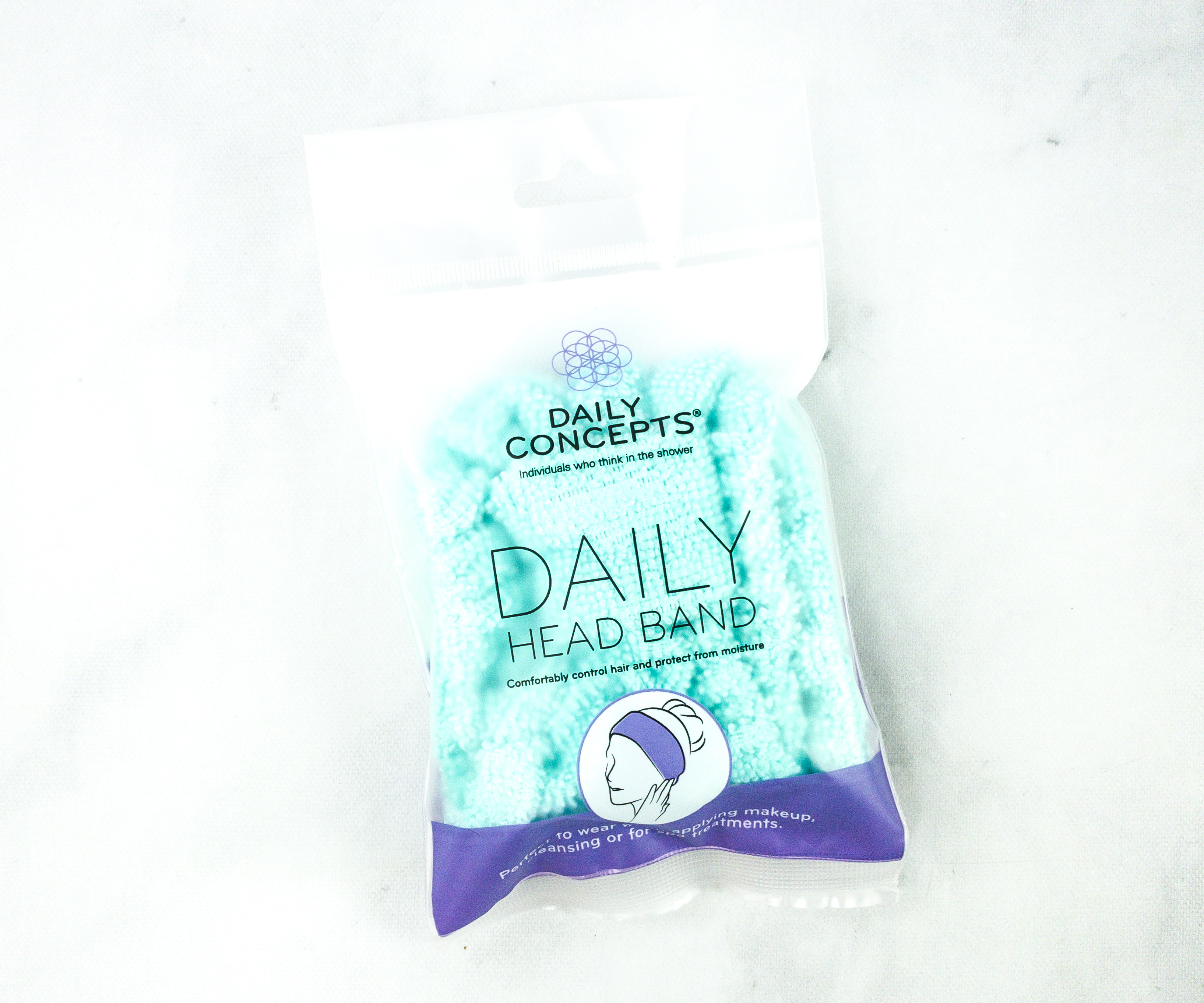 It came neatly wrapped in its own pouch packaging.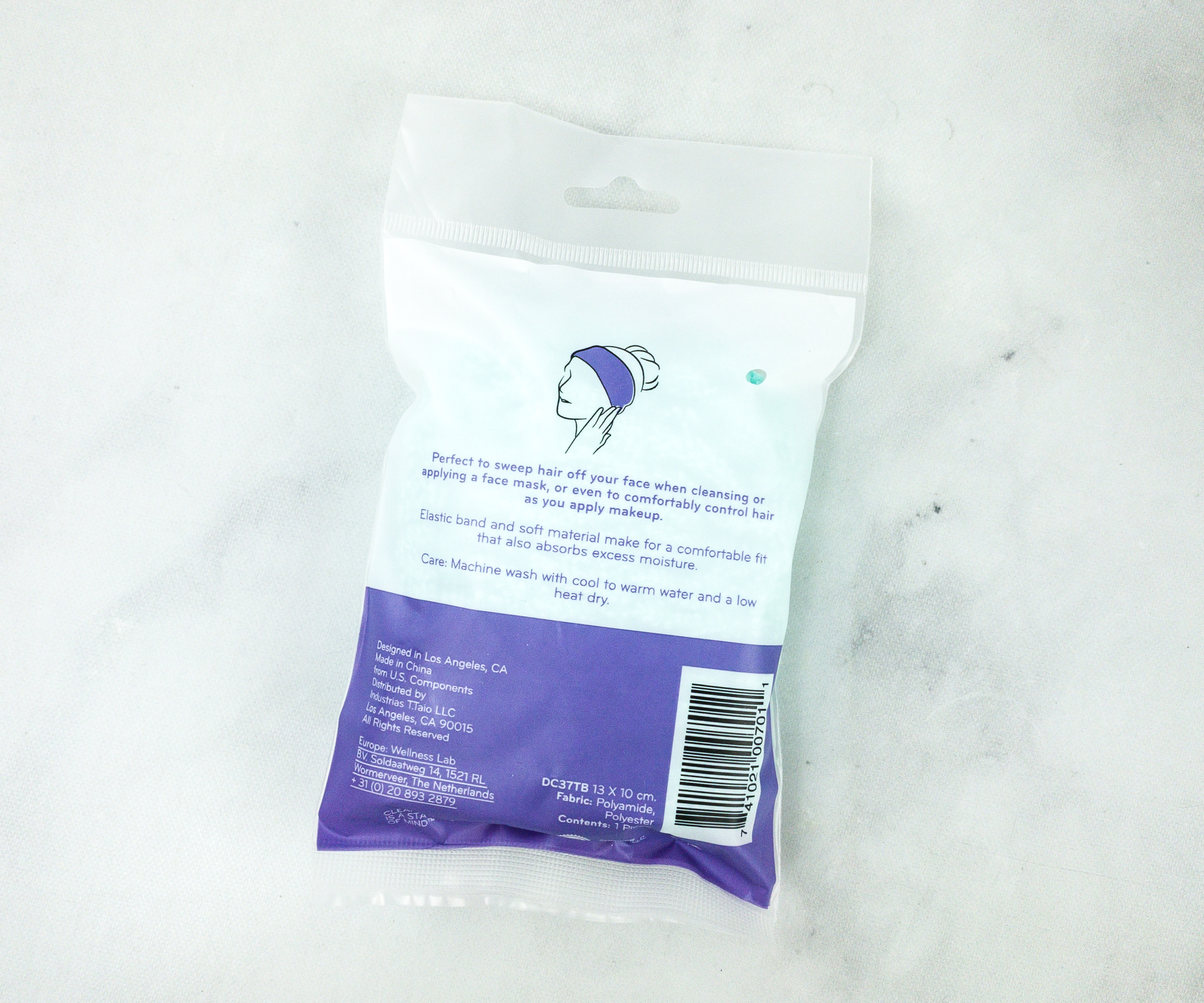 At the back, there are instructions on how to use the headband. When it needs to be cleaned, you just have to machine wash it with cool to warm water.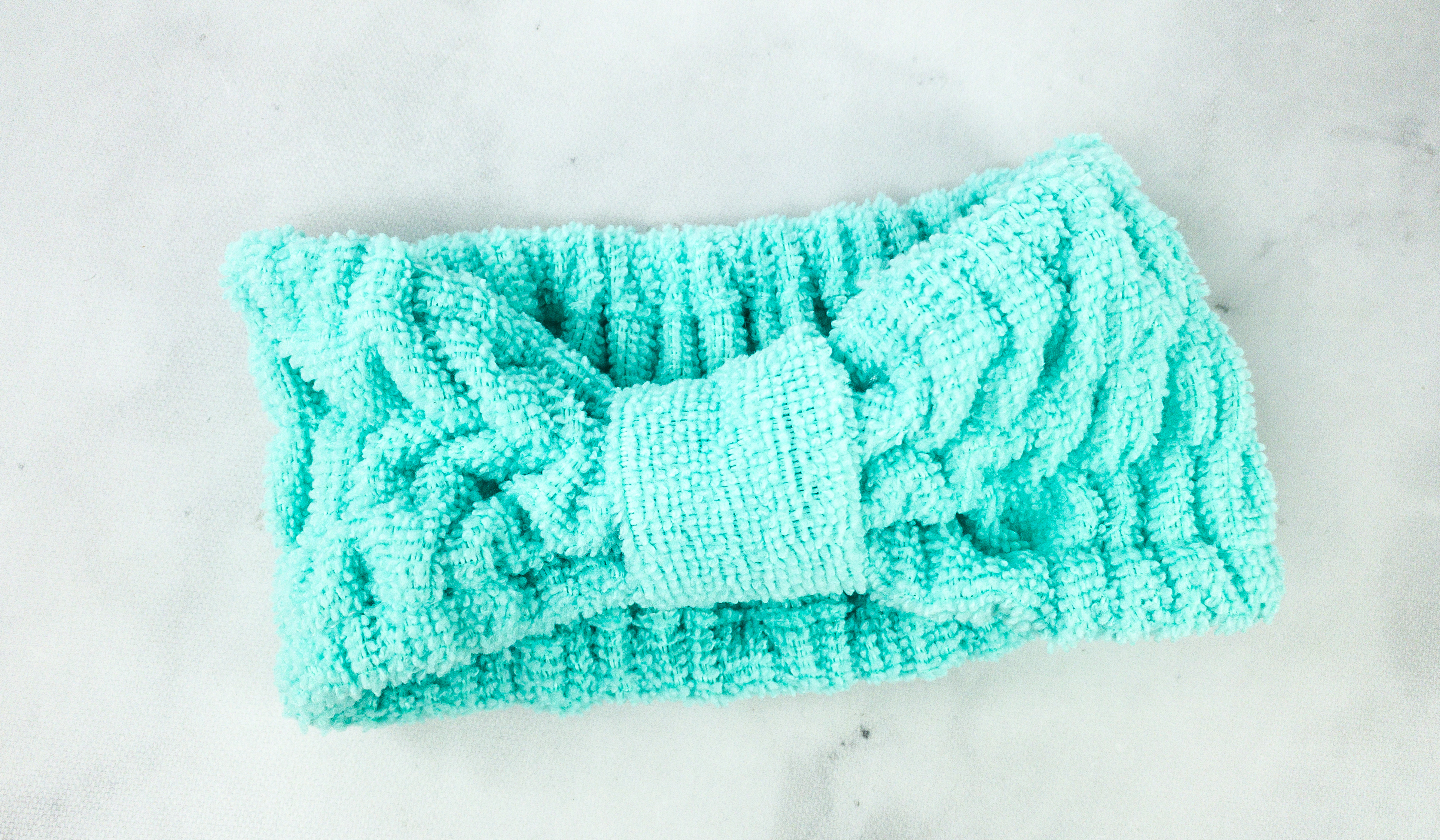 I like its turquoise color, it's refreshing to the eyes! Also, the actual material is soft and fluffy. It doesn't tug on my hair when I'm using it.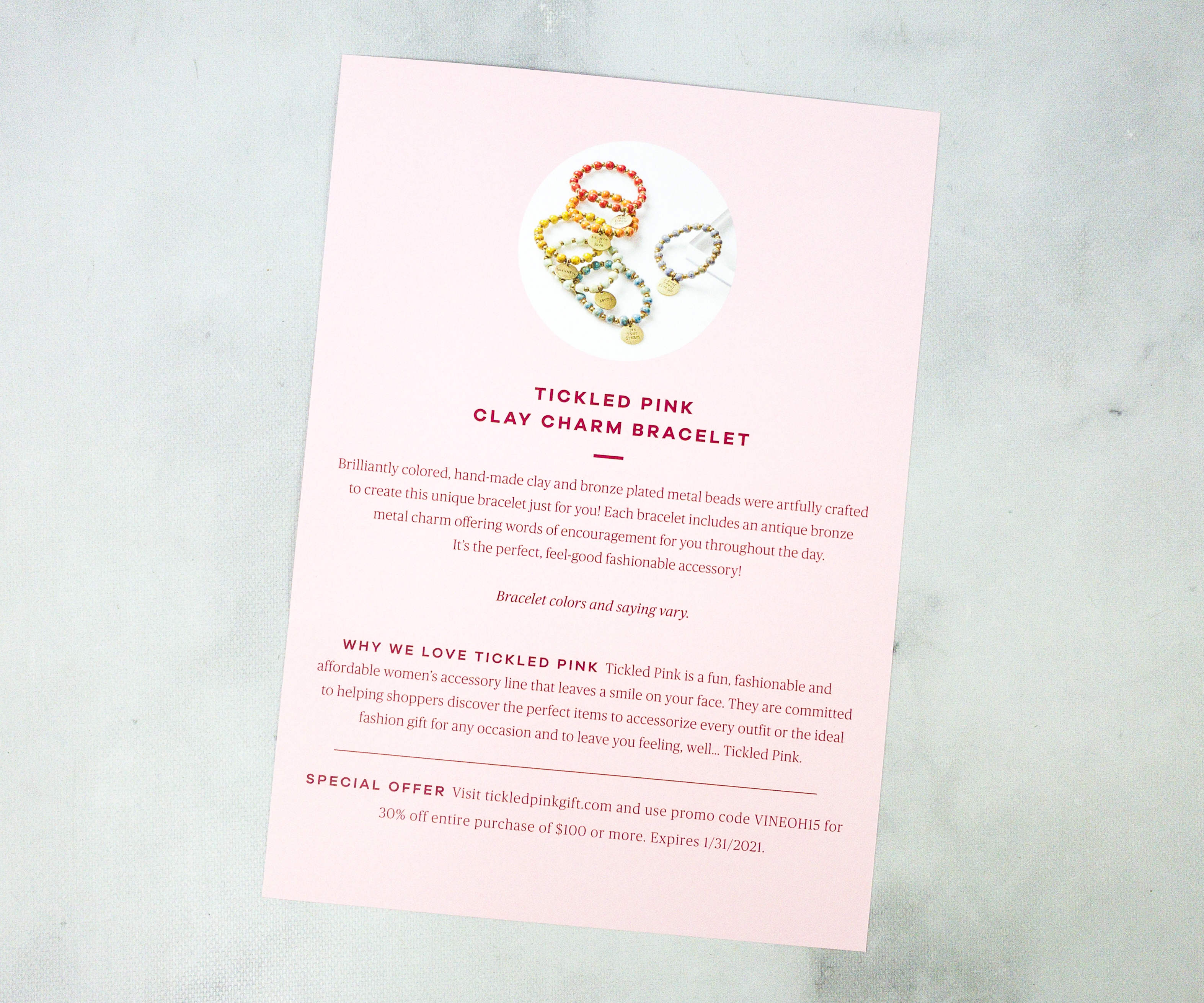 Tickeled Pink Clay Charm Bracelet. To easily add a vintage charm to any look, here's a bracelet made with handmade clay and bronze plated beads.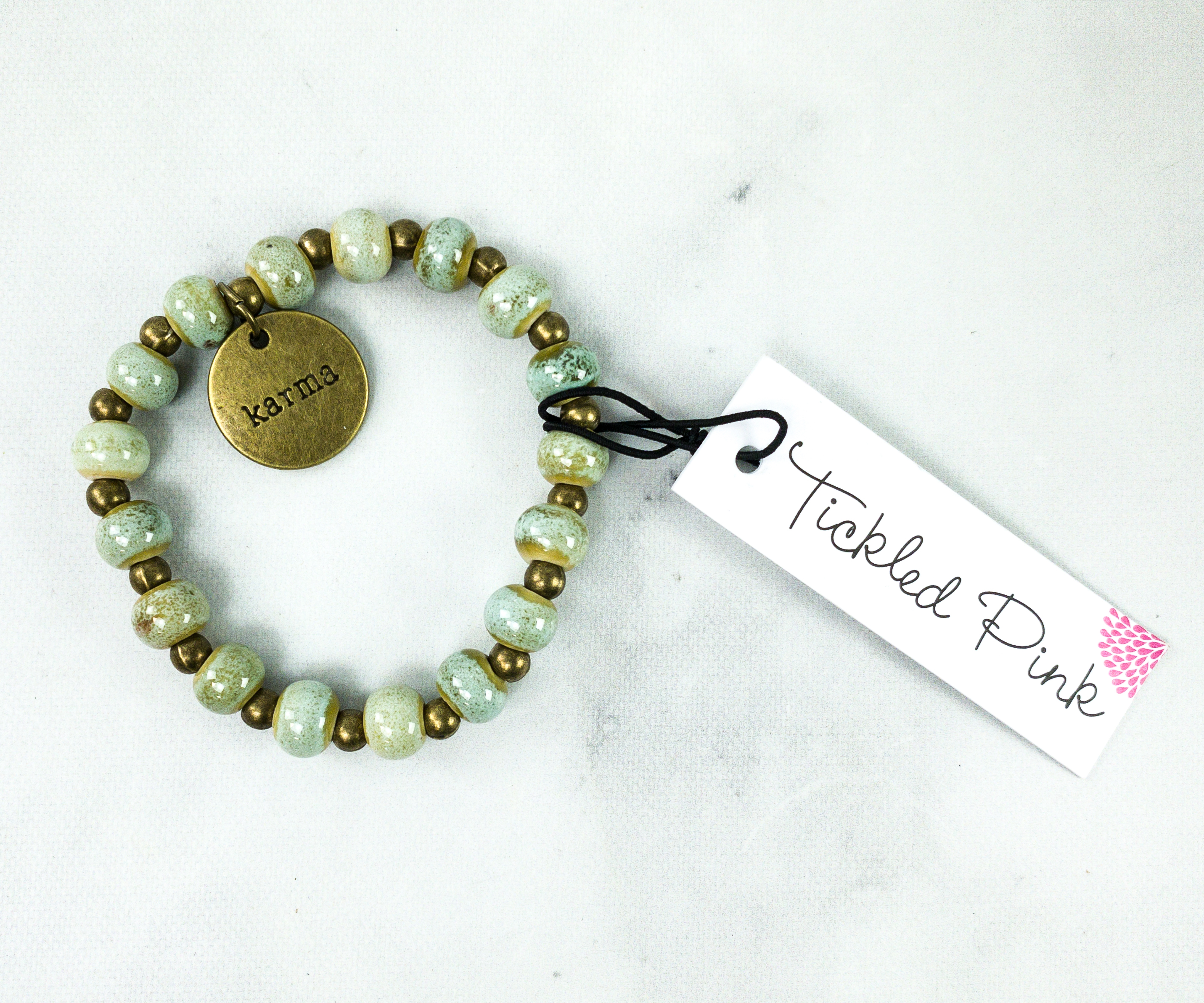 This bracelet looks unique and lovely! It also has a bronze metal charm that says "karma".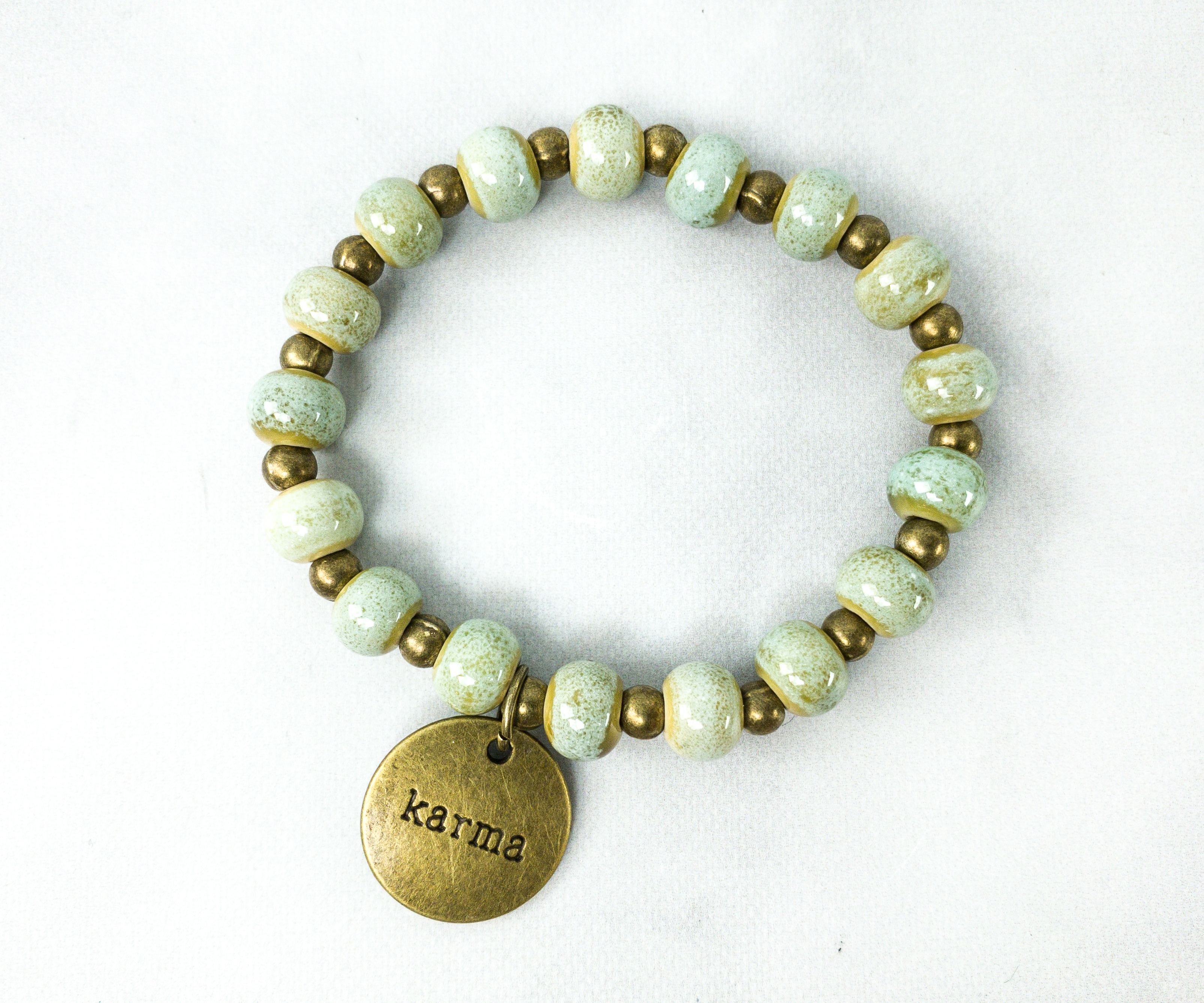 I like it not only because of the vintage vibe it gives off, but also because it's perfect to wear every day. It also reminds me to do good because as the saying goes, "what goes around comes back around".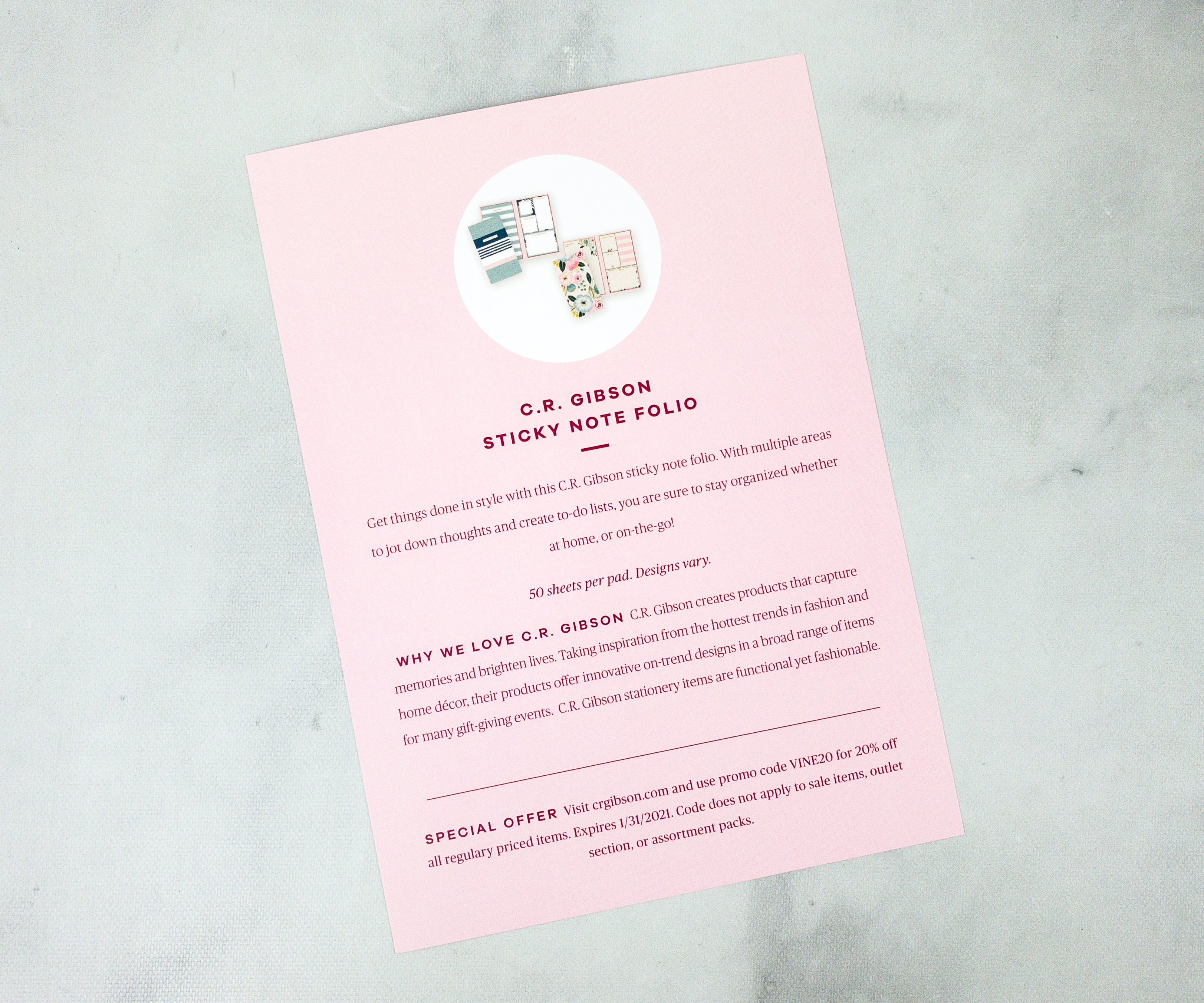 C.R. Gibson Sticky Note Folio. Fall is a pretty busy season for most of us, especially because of Halloween and Thanksgiving as well as preparations for the Christmas holidays. This note folio will help keep things and schedules organized in a stylish way!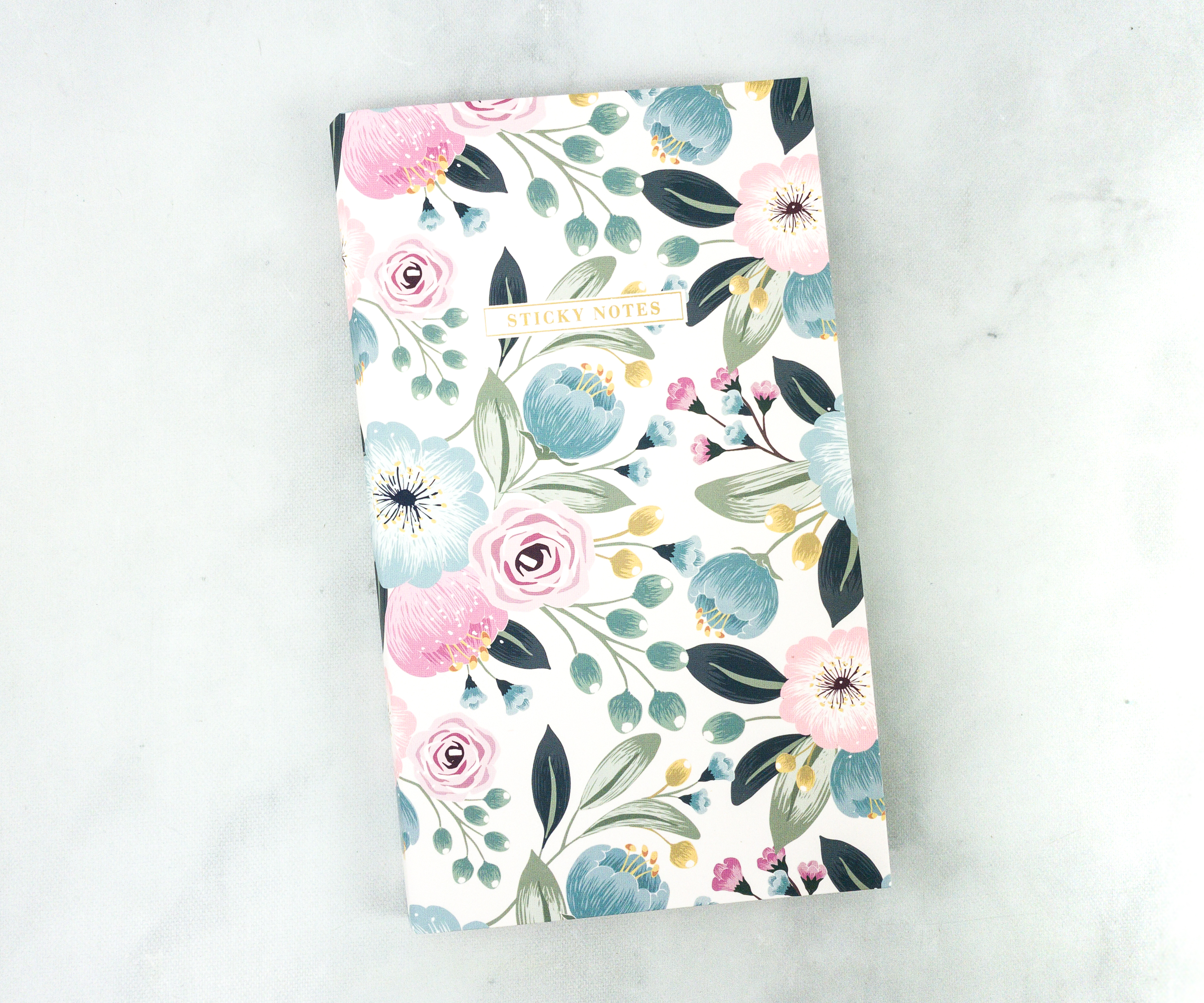 How lovely is this floral pattern? I am absolutely in love with it! I like that the cover is sturdy because it keeps all the note pads in shape.
There are different sizes and styles of notepads inside.
Whether you need to make a to-do list or jot down an important note, this set of notepads is perfect. The paper quality is also good, as the ink doesn't bleed through it.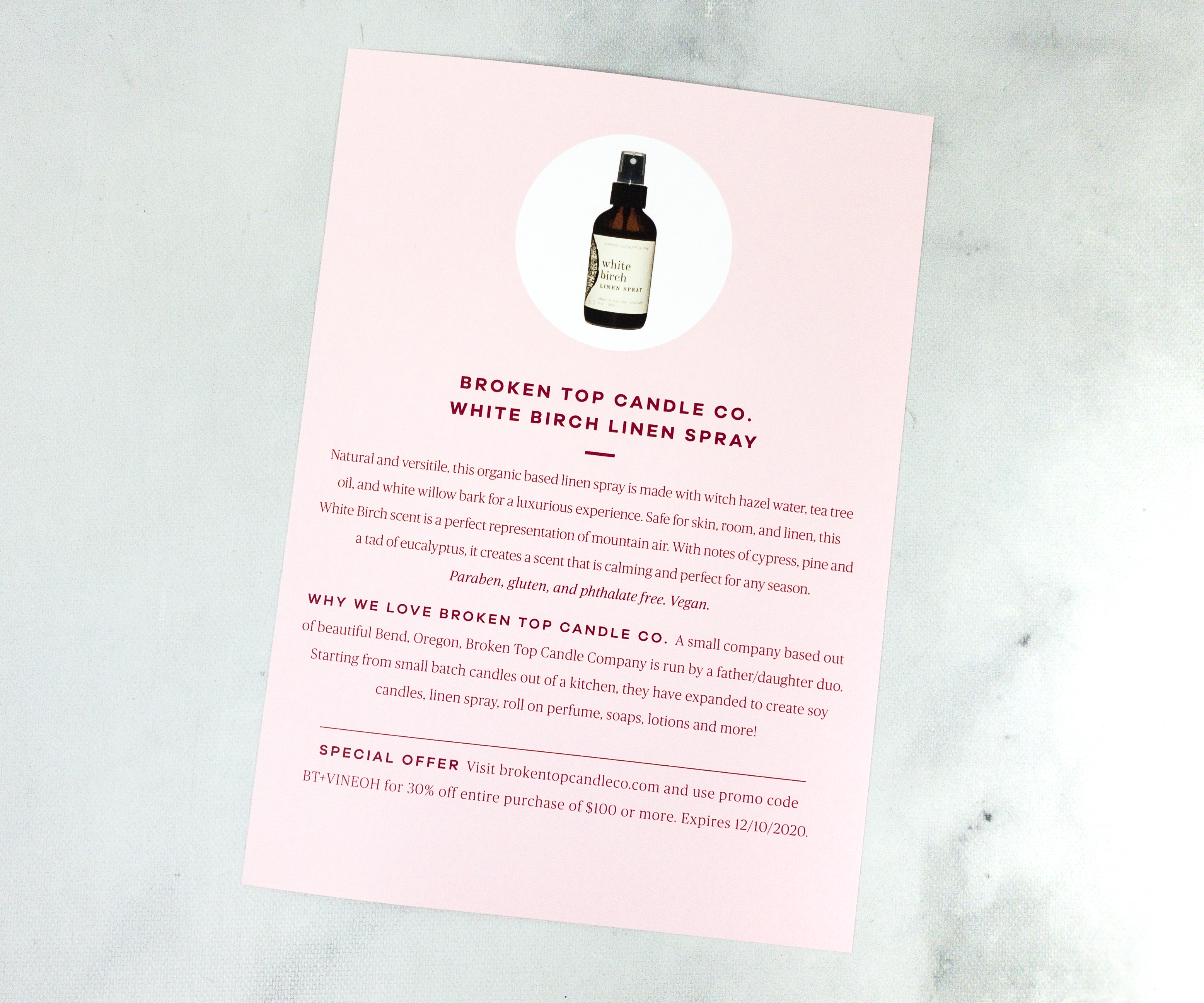 Broken Top Candle Co. White Birch Linen Spray ($16) A combination of witch hazel water, tea tree oil, and willow bark make this spray gentle on just on linens but also on the skin.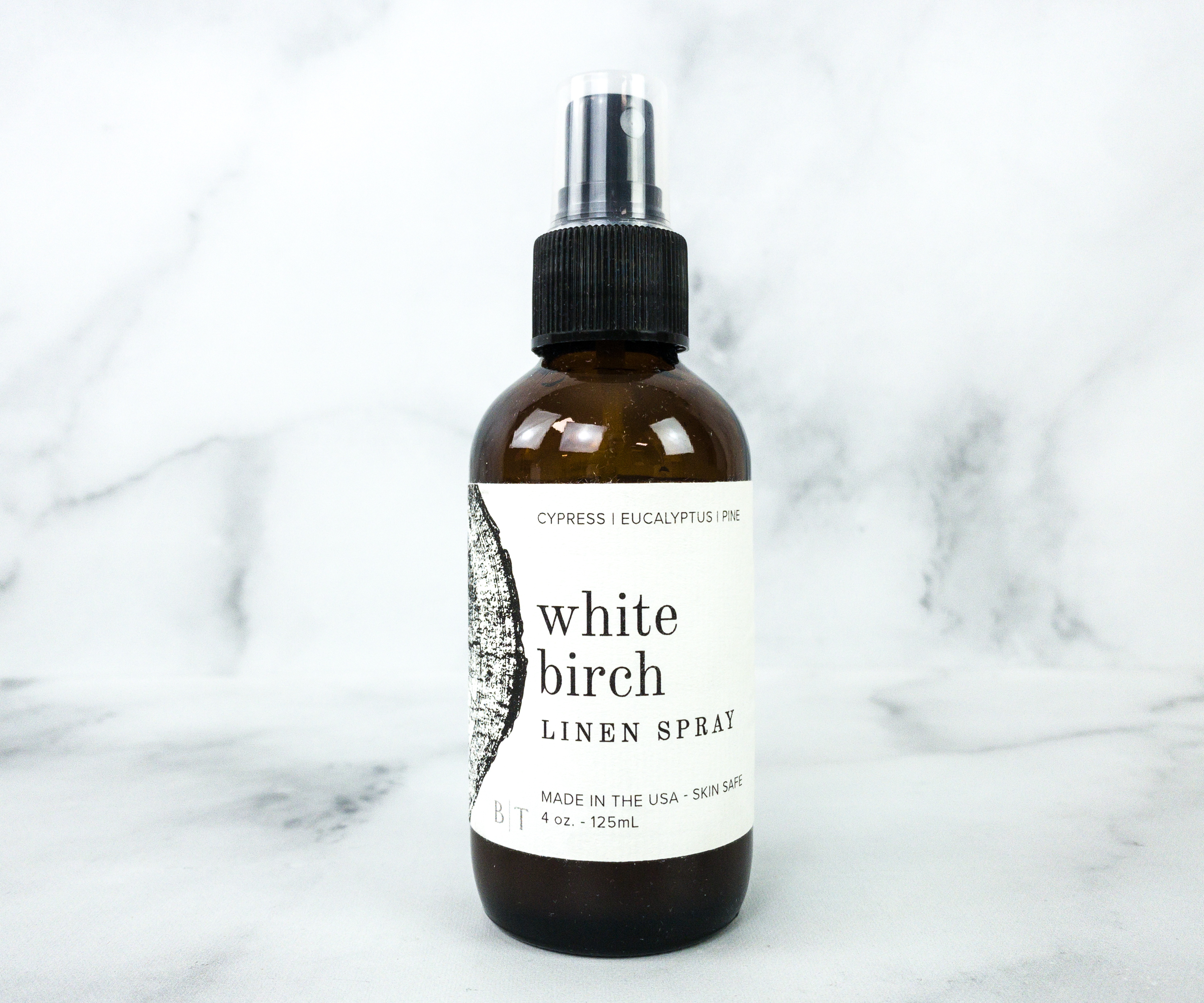 The White Birch scent boasts of refreshing notes of cypress and pine, with a hint of eucalyptus. Another thing I love about it is that the formula is free from parabens, phthalates, and gluten. It's also vegan!
To use as a body spray, just apply to pulse points after showering. To use as a linen spray, just spray directly on the linen.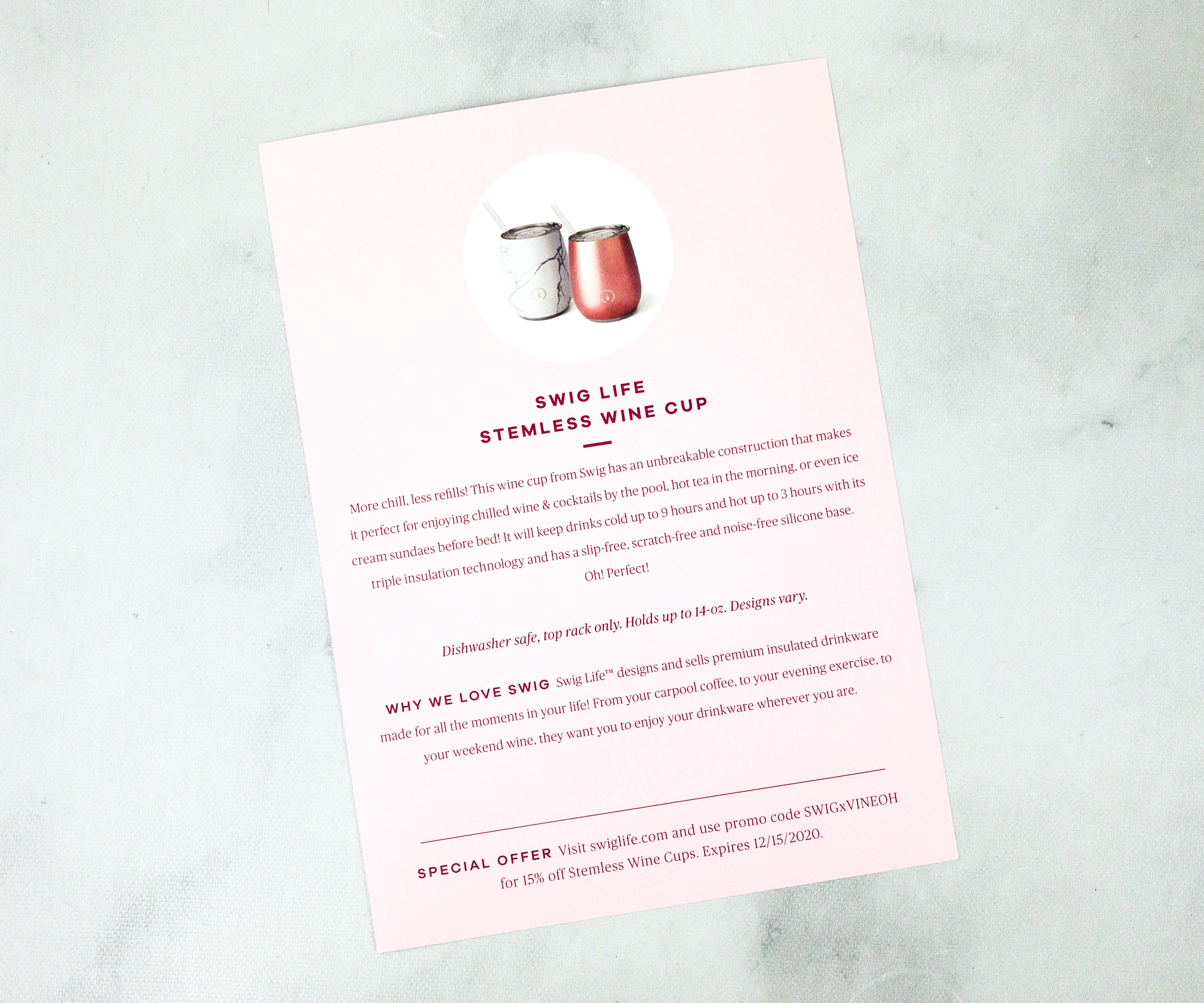 Swig Life Stemless Wine Cup ($29.95) For an enjoyable wine drinking experience, they included this stemless cup in the box! It's not just elegant, it also keeps drinks cold for up to 9 hours (and hot for up to 3 hours!) because of its triple insulation technology.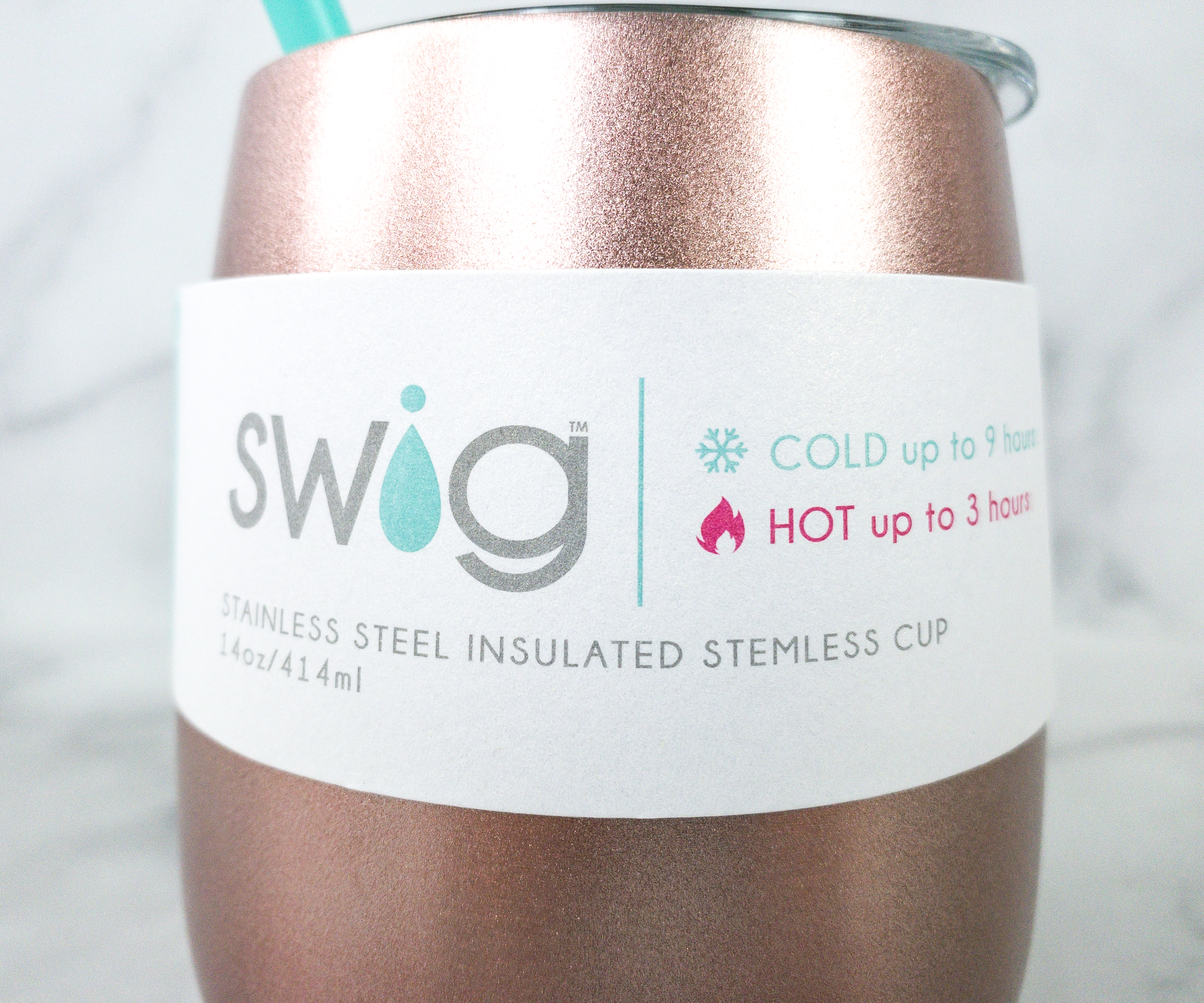 I received the cup in rose gold color!
It has double walls, plus it's vacuum-sealed and also copper-plated.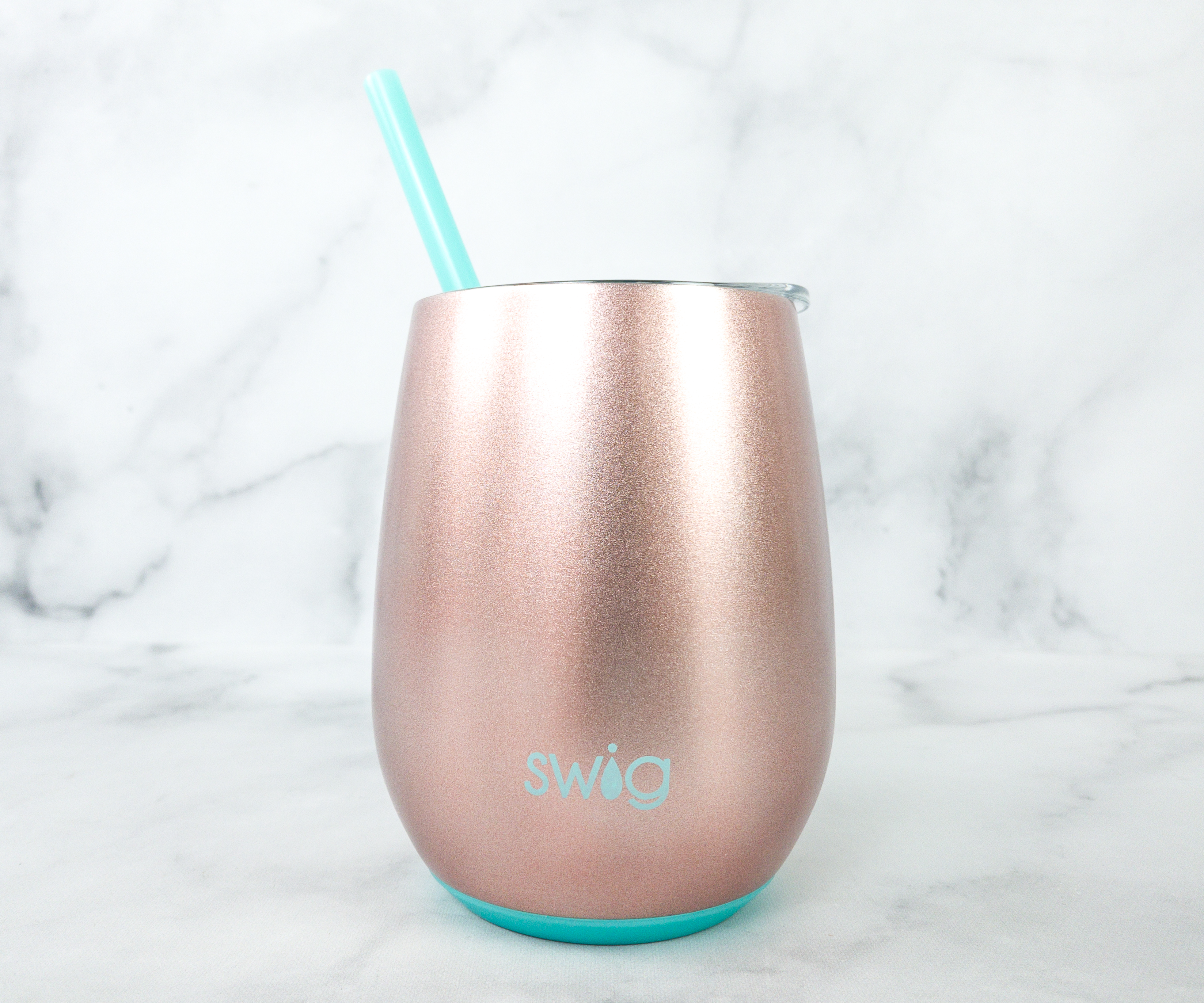 It is also made to be slip-free and noise-free, thanks to its silicone base!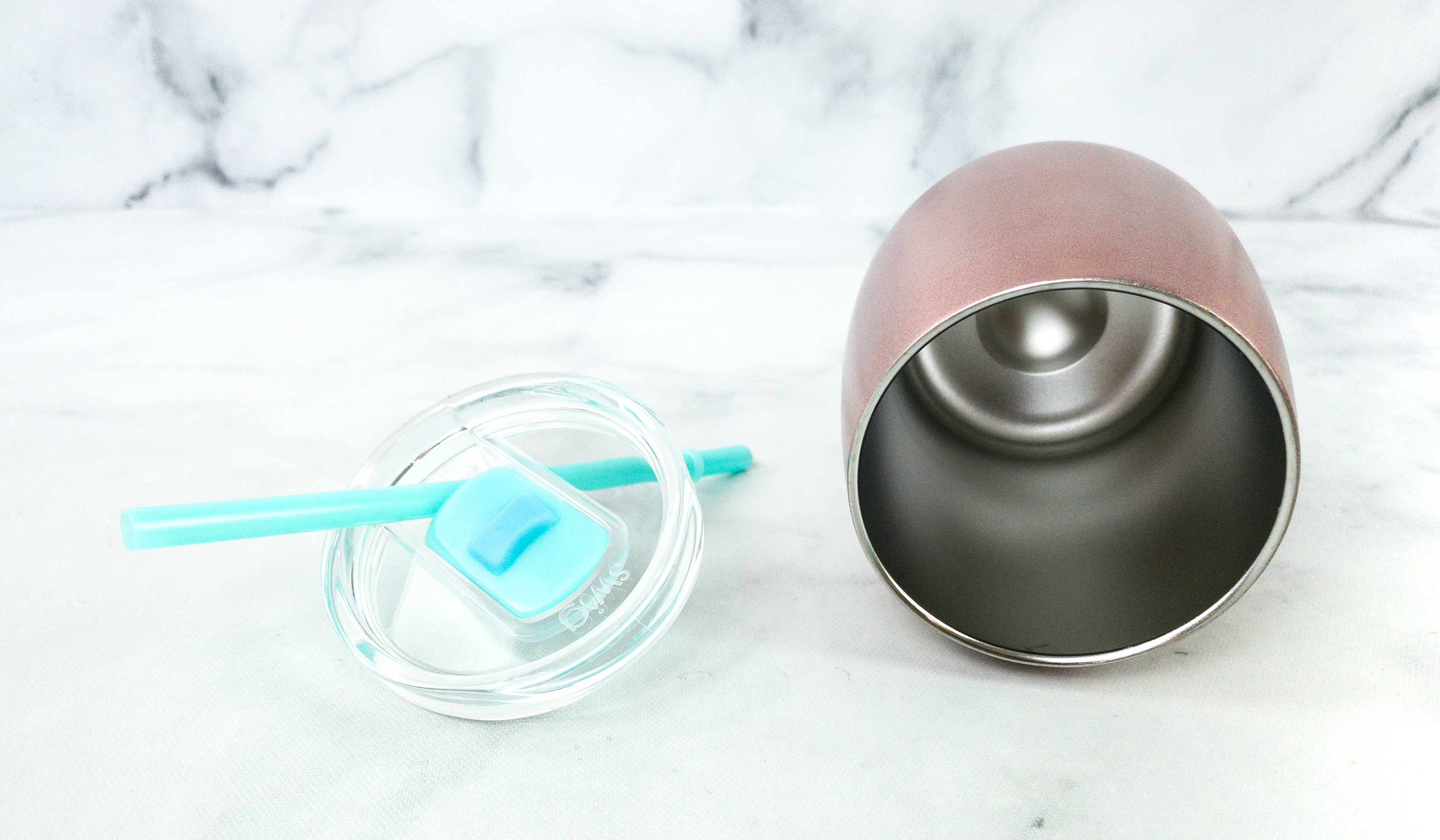 The cup even comes with a BPA-free lid featuring a removable slider and a reusable straw for easier drinking.
Sunflower Food Company Dark Chocolate Sunny Seeds ($2.50) Sunflower seeds are a great source of vitamin B and protein.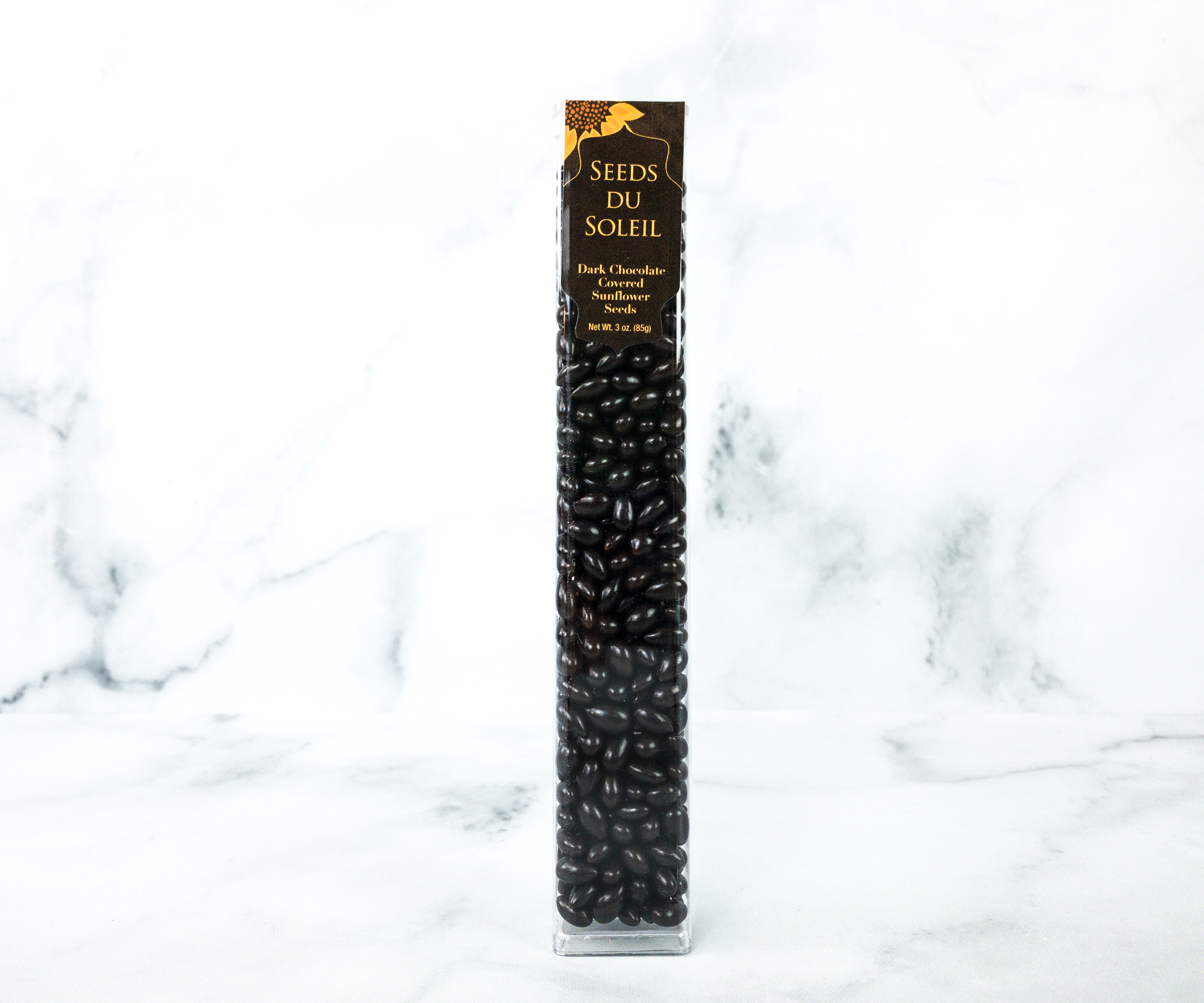 They took these yummy snacks to another level by coating them with luscious dark chocolate!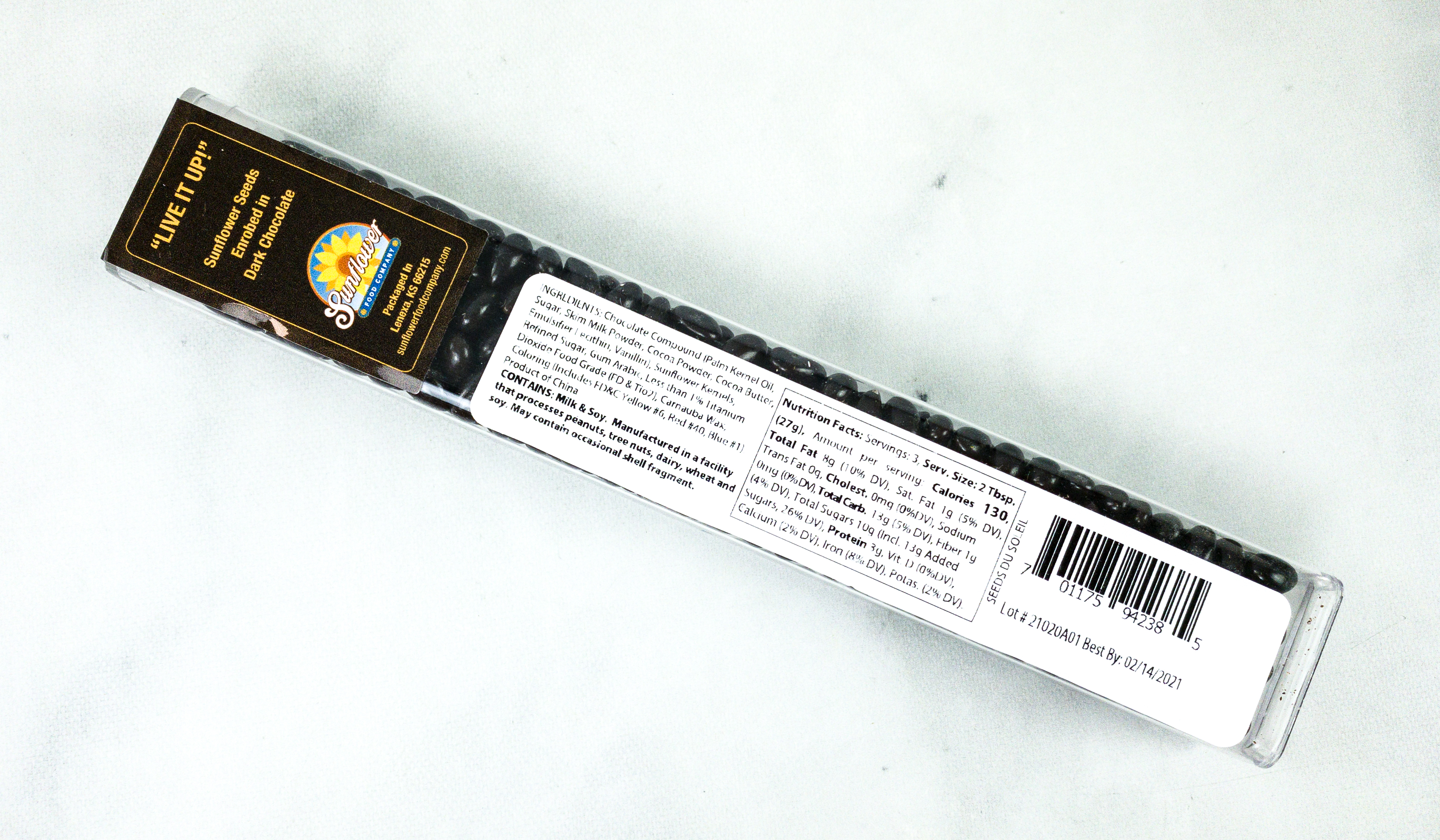 Once you start eating, it will be really hard to stop because these little guys are seriously addicting!
The dark chocolate is slightly bitter and the sunflower seed itself gives a nice crunch. I loved munching on these straight out of the packaging, but you can also use them as toppings for ice cream or yogurt.
Vine Oh has always sent great wines and useful lifestyle items, and this quarter's box isn't an exception! I love both the wines I received in my Fall box. They are flavorful and they are also easy to pair with various kinds of food. Among the lifestyle goodies, my favorite is the stemless, unbreakable wine glass. It does a great job of keeping the temperature of my drink, and it's also easy to bring around anywhere. The dark chocolate-covered sunflower seeds were also lovely! They're a delight to munch on and they can be paired with wine as well. It's a thoughtful curation overall! This is a good subscription to try for women who love wine, or just about anyone who wants to treat themself to a great seasonal box!
What did you think of Vine Oh?