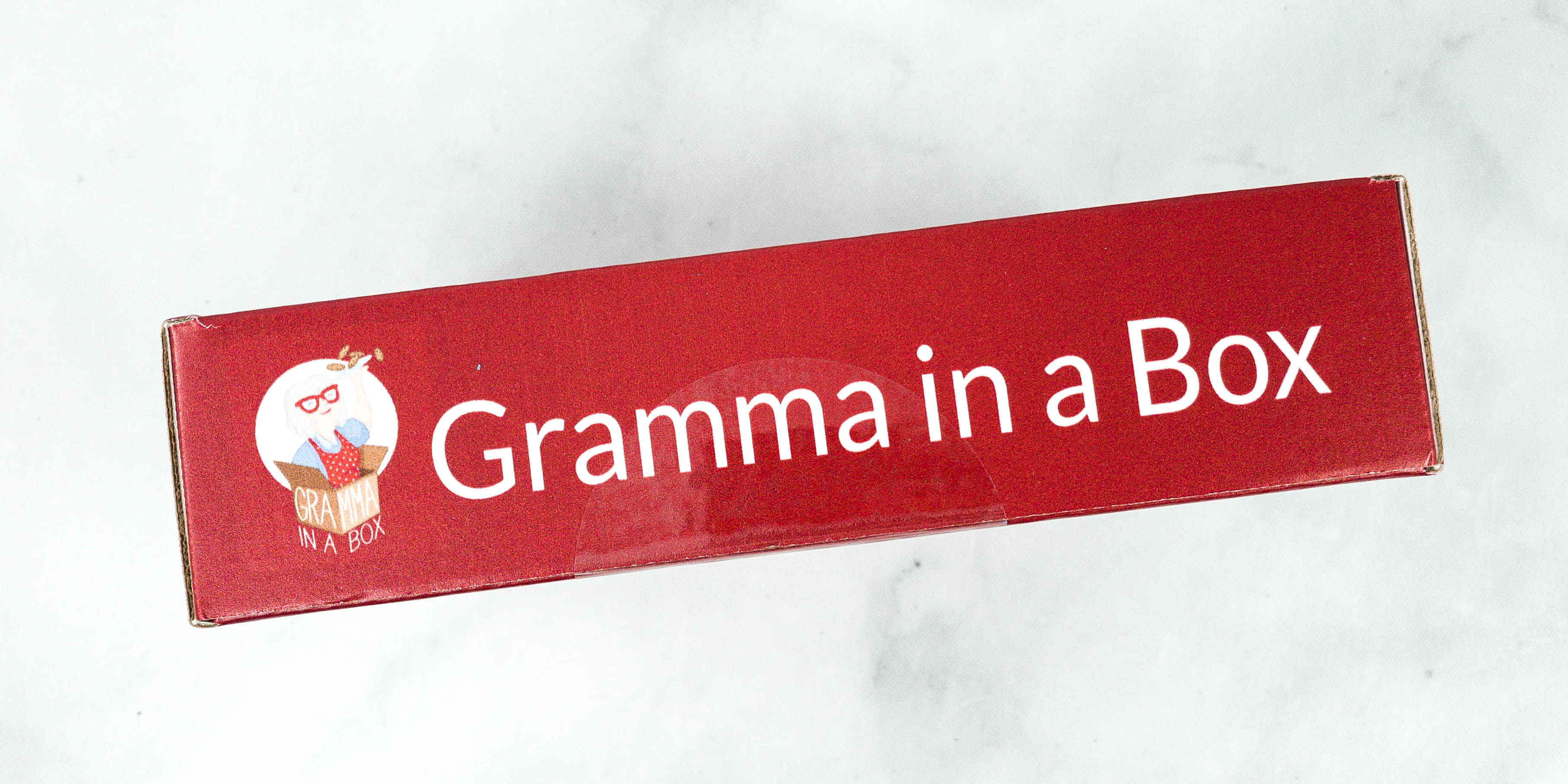 Gramma in a Box is a monthly subscription for kids (from a real Grandma!) that sends homemade cookies with frosting and sprinkles along with two easy candy crafts to make at least 15-20 edible treats. A single box is $22 but if you purchase a 3 month, 6-month, or 12-month pre-paid option you can save 10%.
DEAL:  Get $10 off when you signup for a 3-month plan! Use coupon code 10off.
The kit shows up bundled neatly together under some cute red polka dots tissue.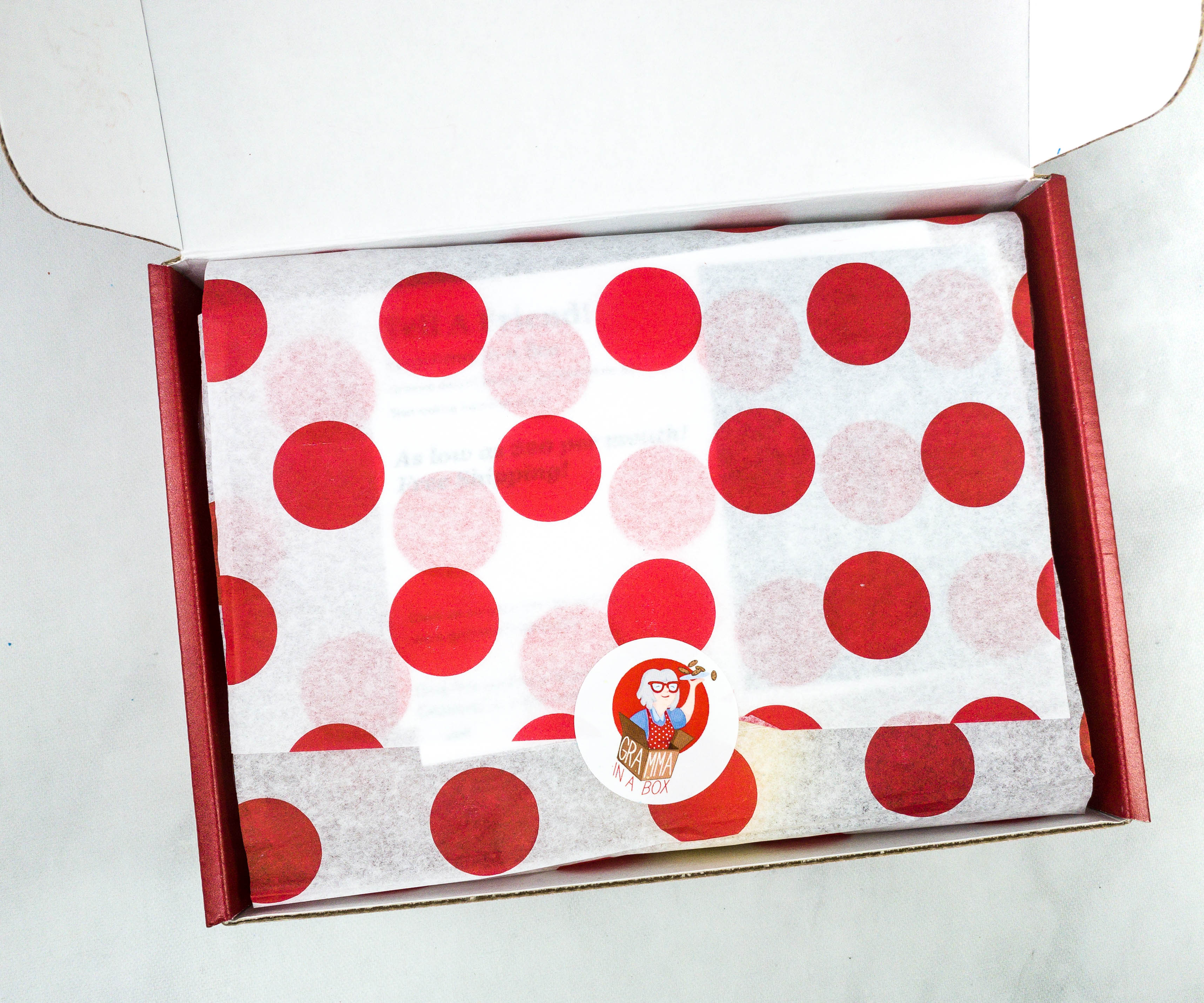 It was also secured using a Gramma in a Box sticker.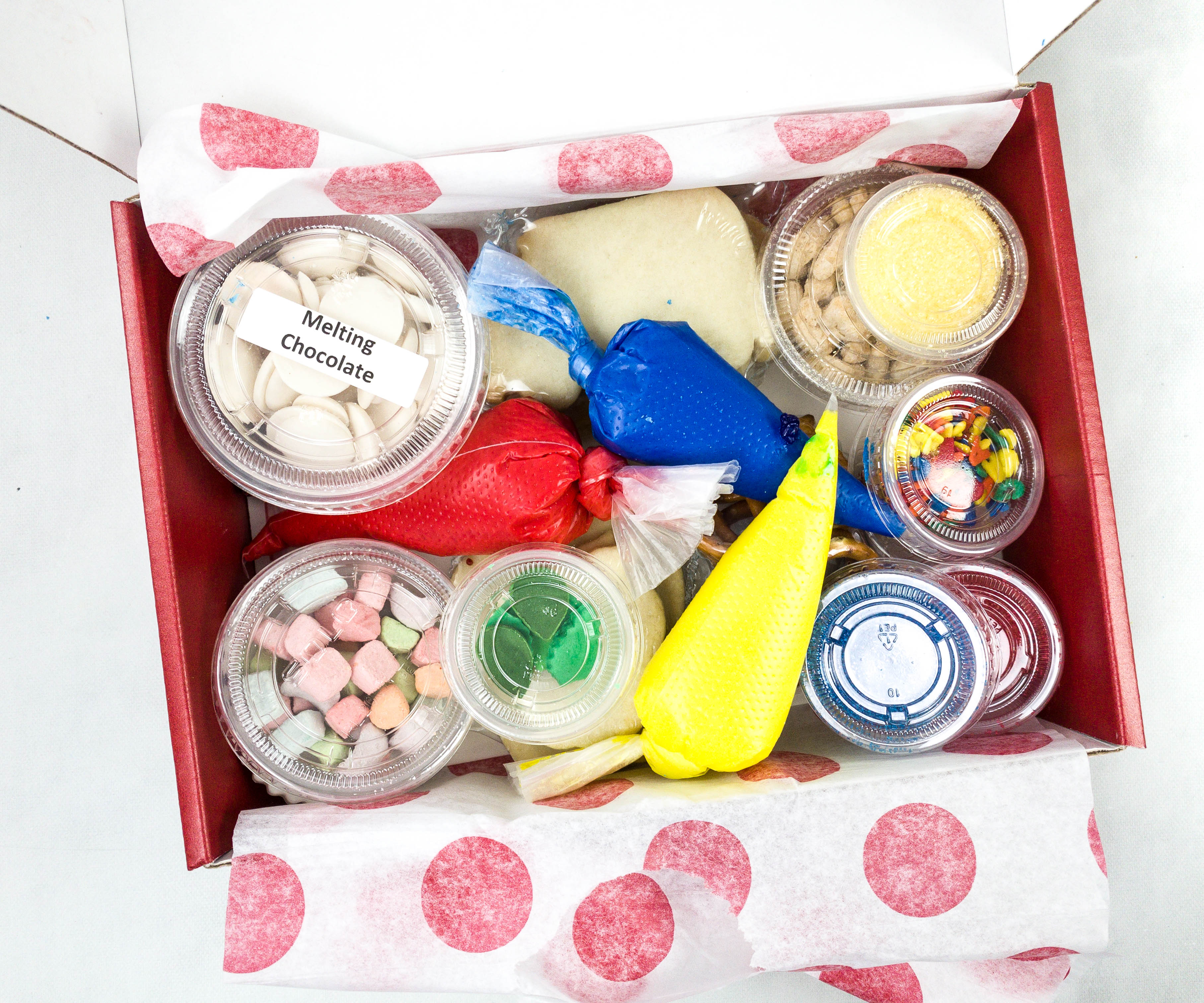 Most of the items came in separate plastic containers.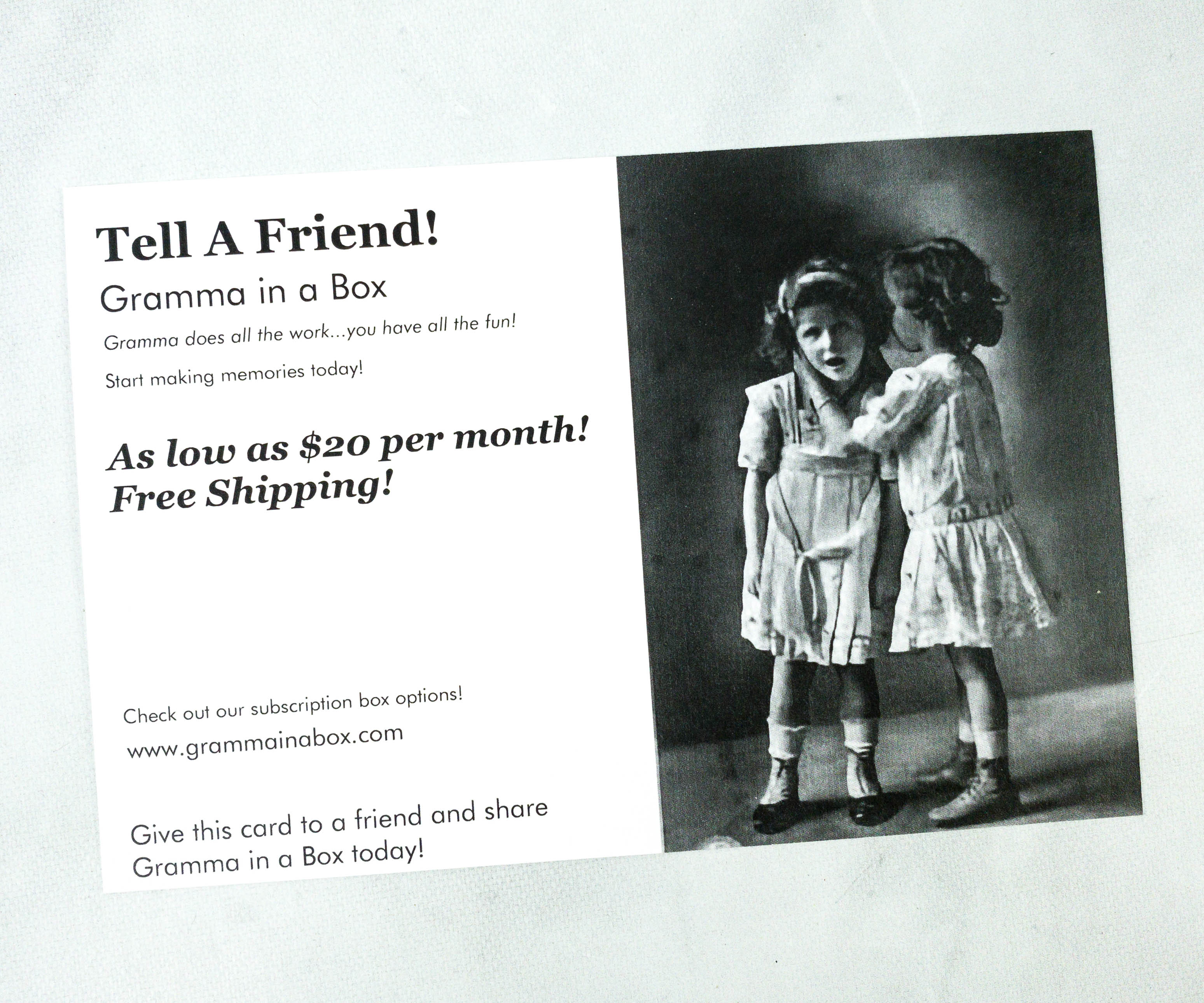 This month's box includes a promotional card.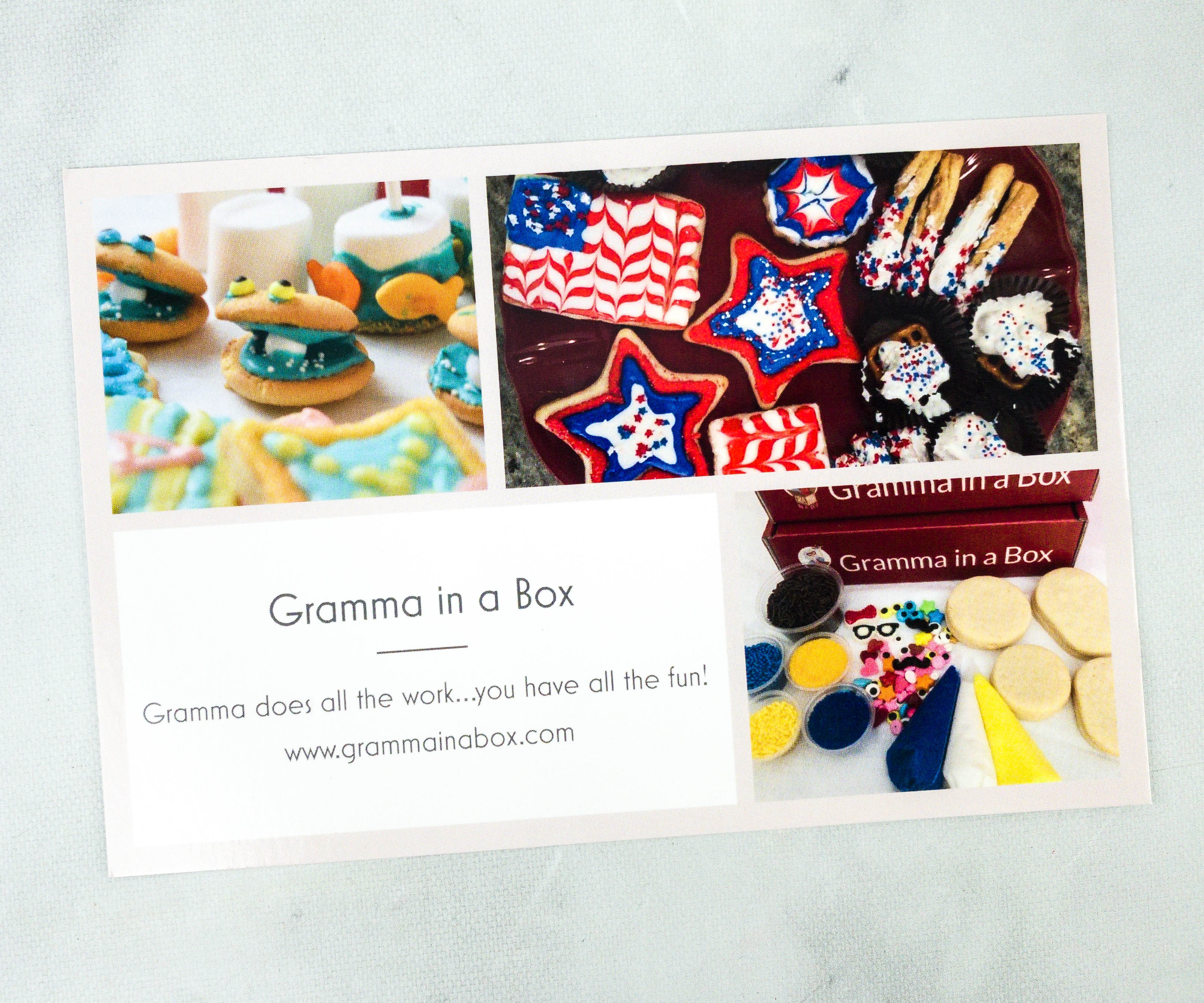 At the back, it has photos is previous projects!
We also received a message from Gramma Terry! This month's theme is Back-to-School Treats.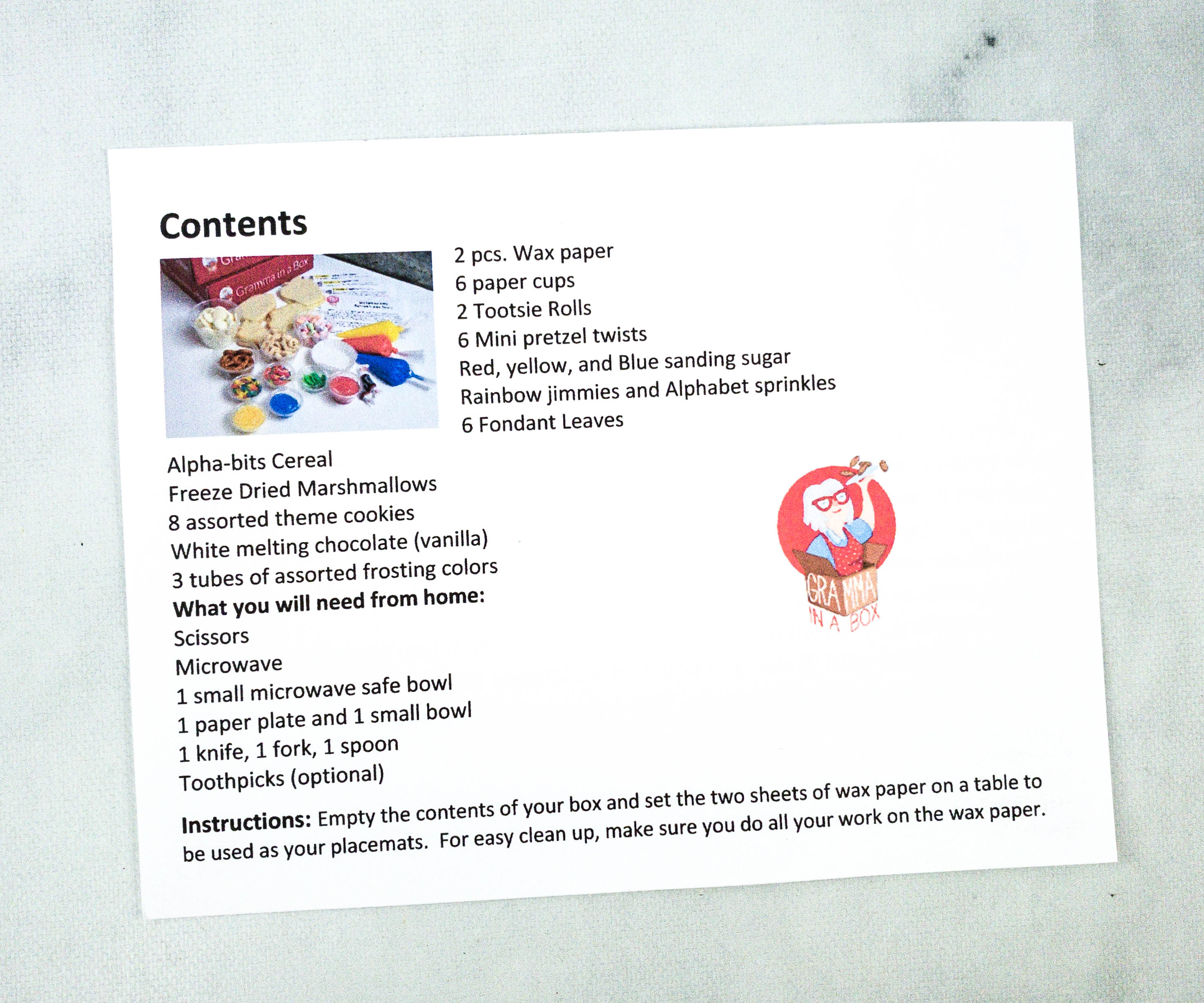 Featured at the back of the card is the list of all the items included inside the box. They also provided a list of items you'll need from home.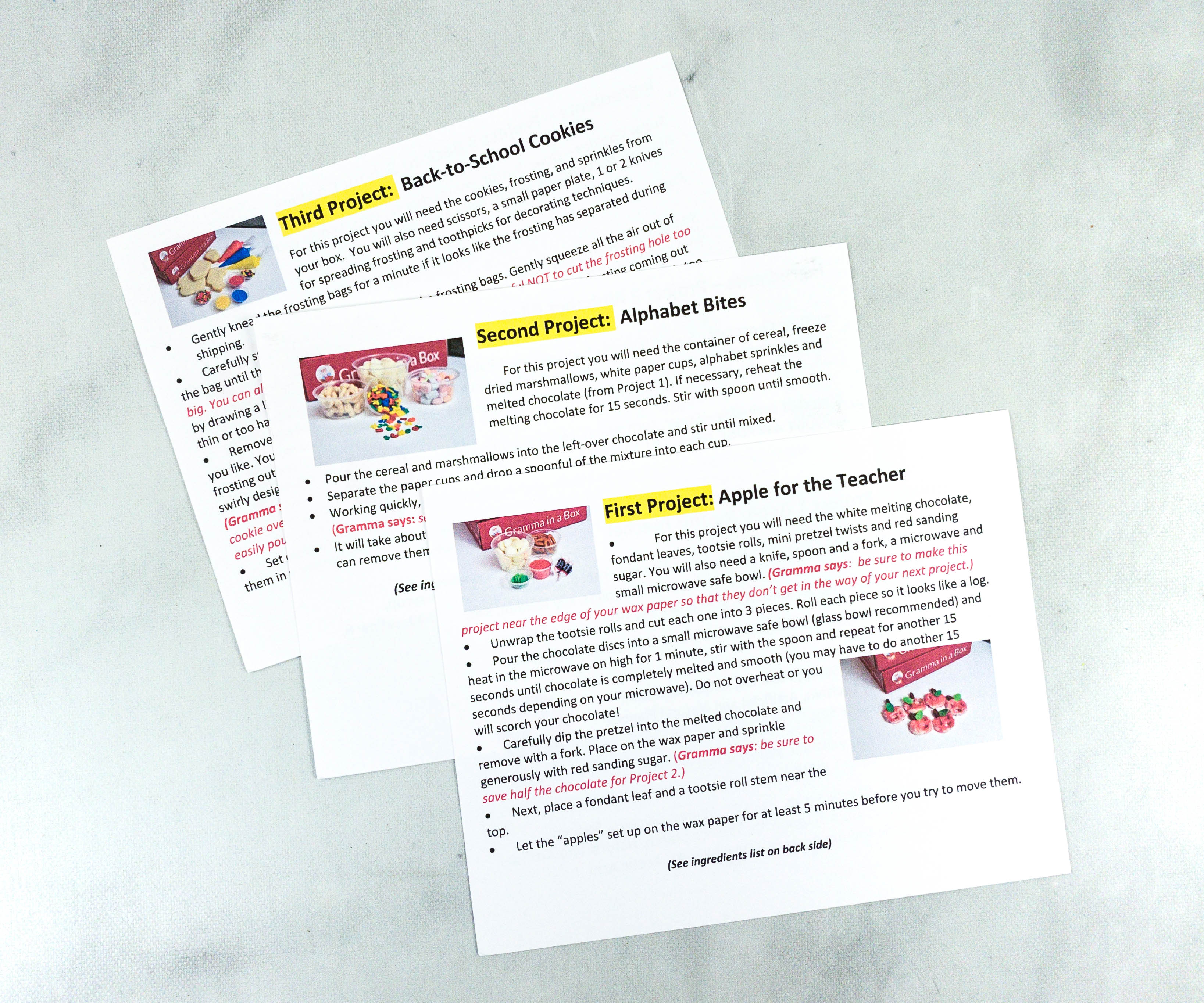 Every month, 3 projects are included in the box. This month, we have the Apple for the Teacher, Alphabet Bites, and Back-to-School Cookies.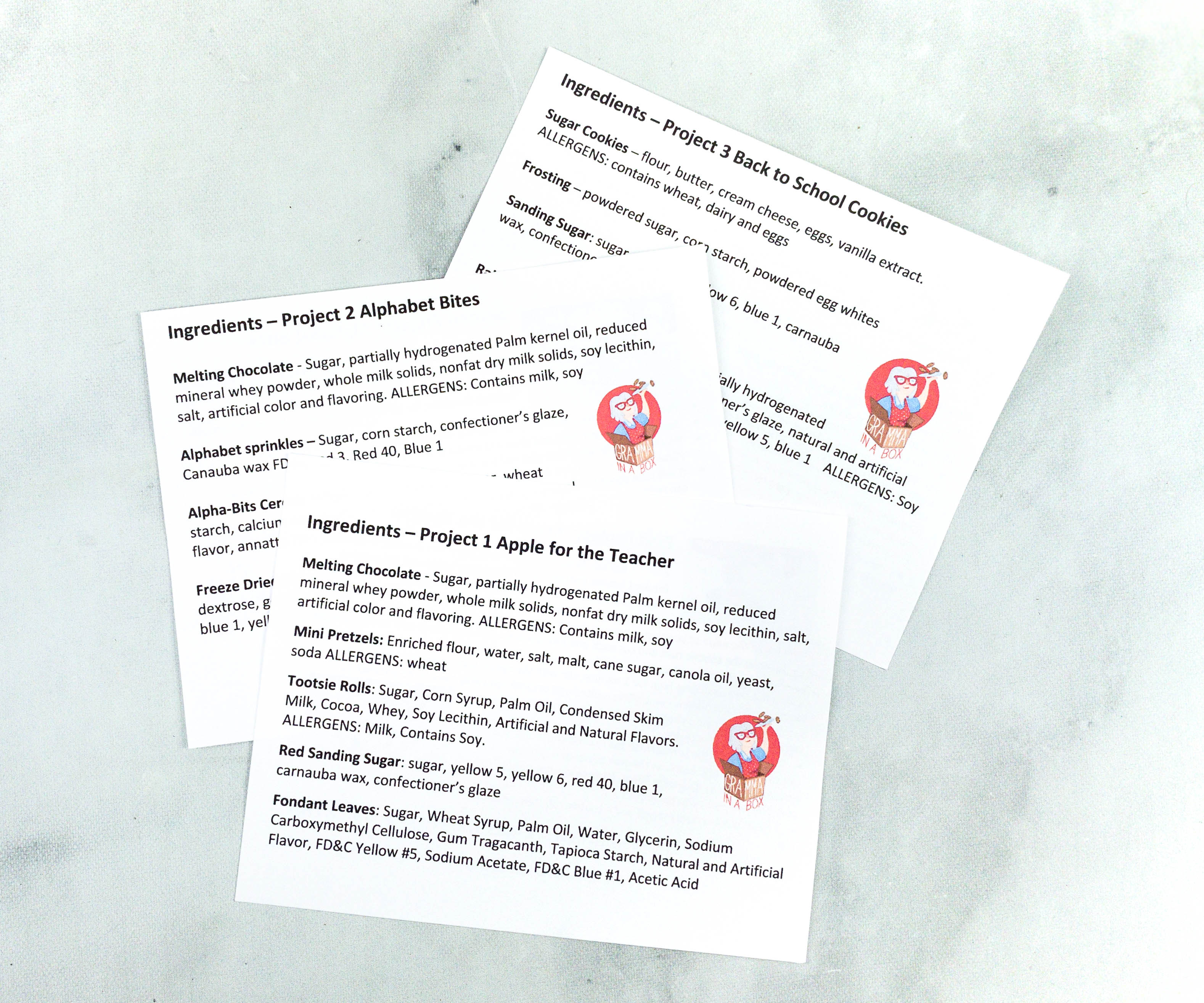 The other side of the card features the list of all the ingredients for each recipe.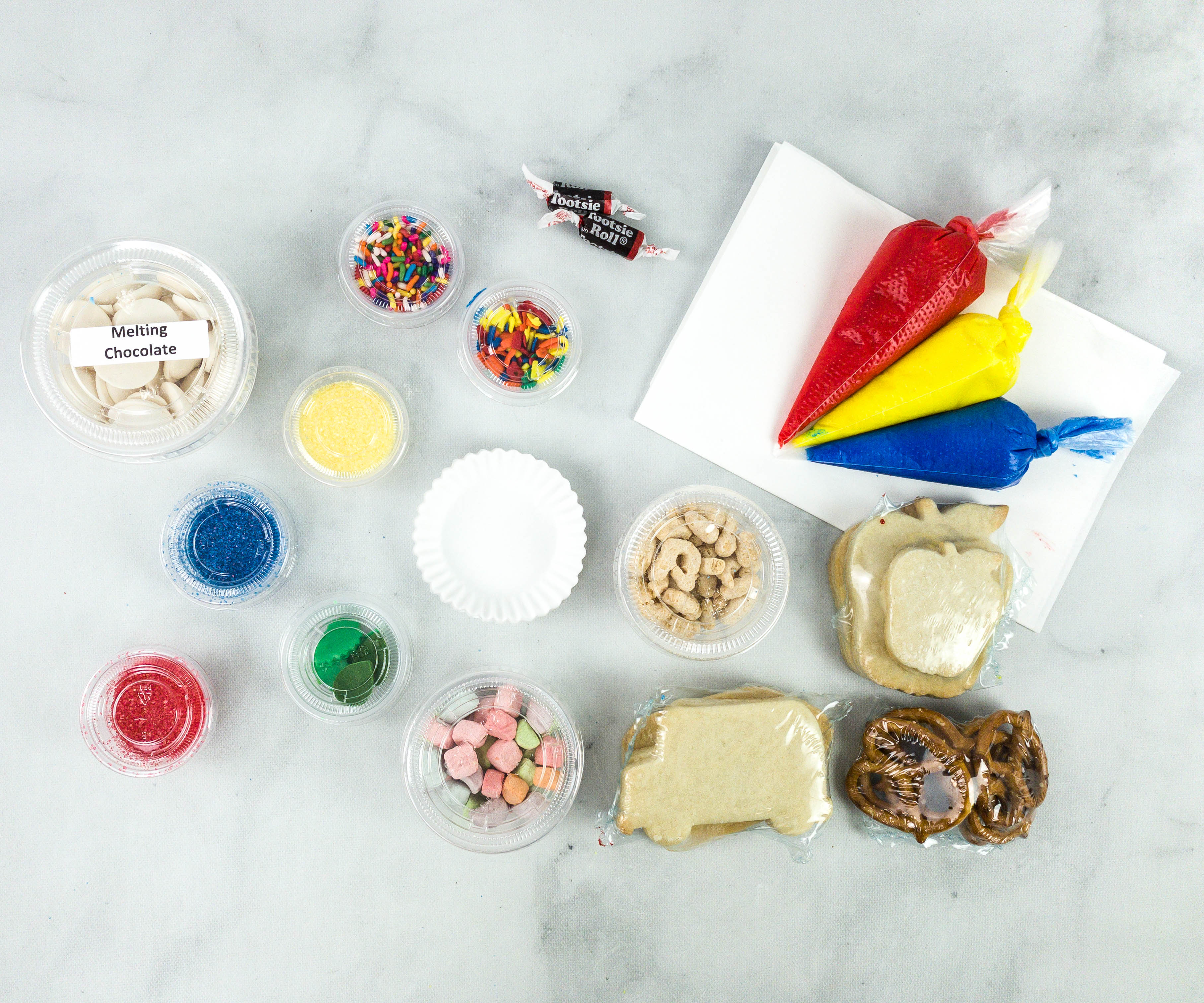 This is the box upon opening! You just have to remind the kids that there should be no snacking on the craft supplies!
Everything in our September 2020 box!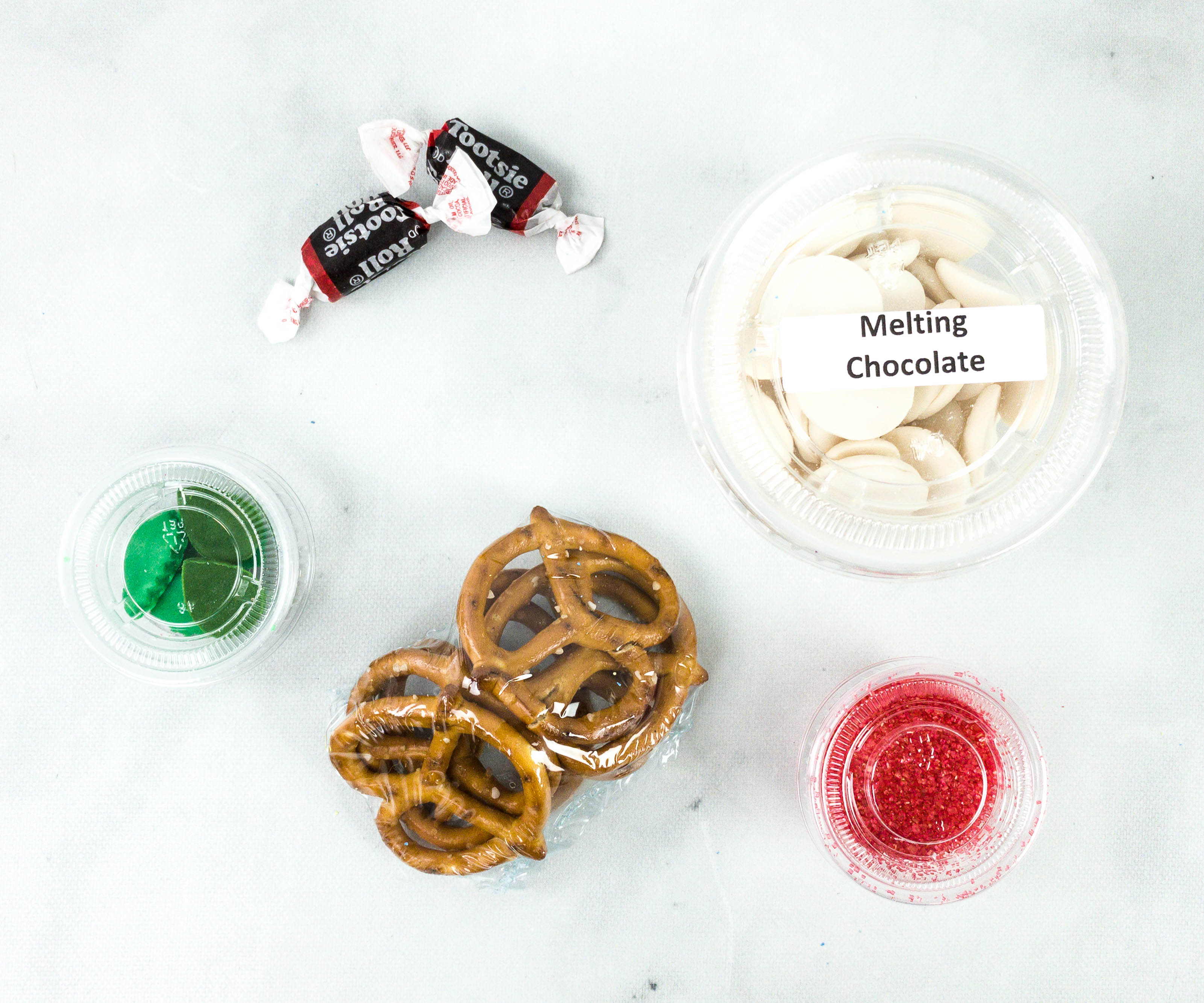 First Project: Apple For The Teacher. For the first project, we used mini pretzel twists, white melting chocolate, tootsie rolls, fondant leaves, and red sanding sugar.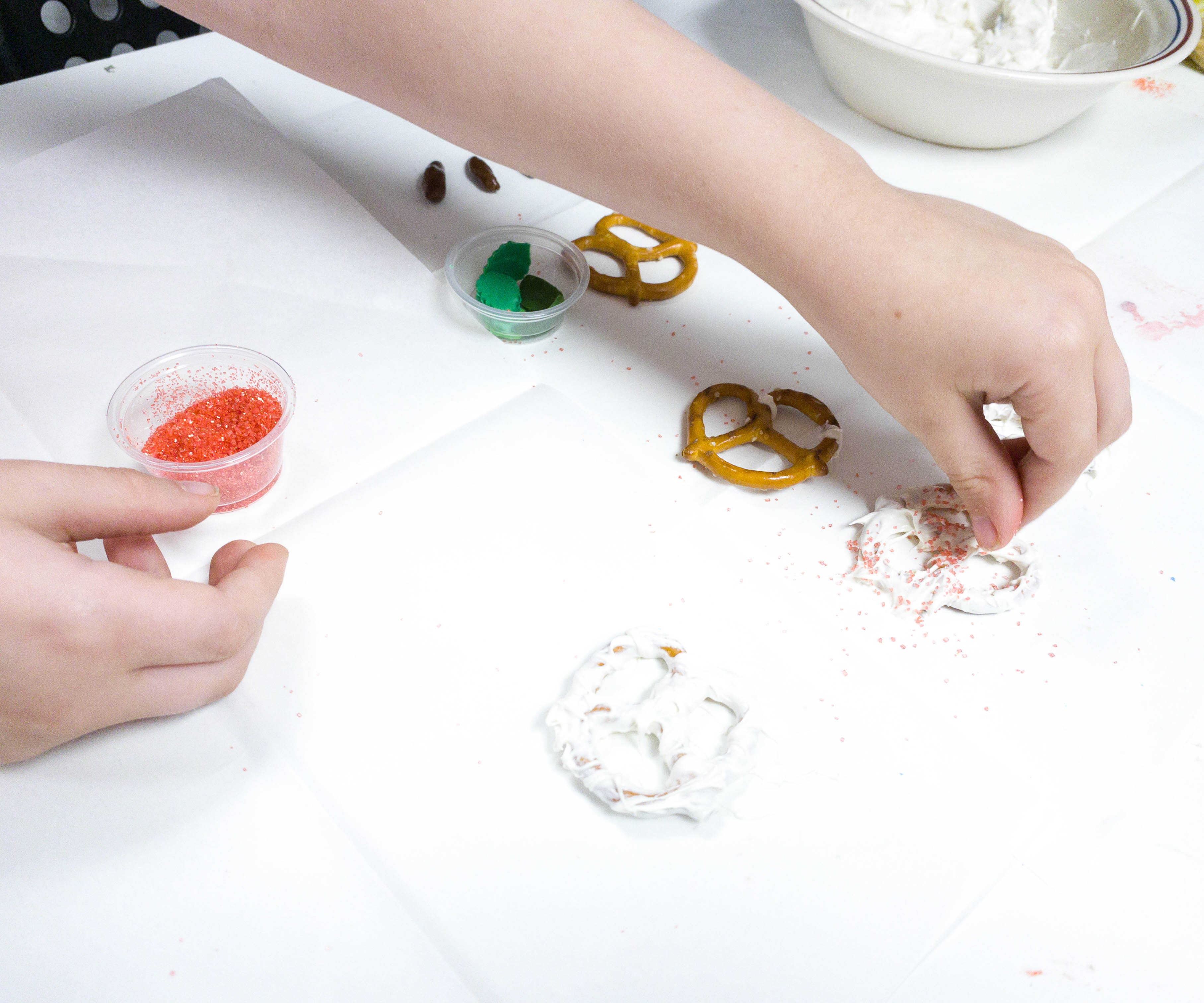 We started by melting the white chocolates on the microwave for a minute. We then transferred the melted chocolate on a bowl, and let it cool down for a minute. Once the chocolate is cool enough, my kids dipped the pretzel sticks in it and placed them on the wax paper.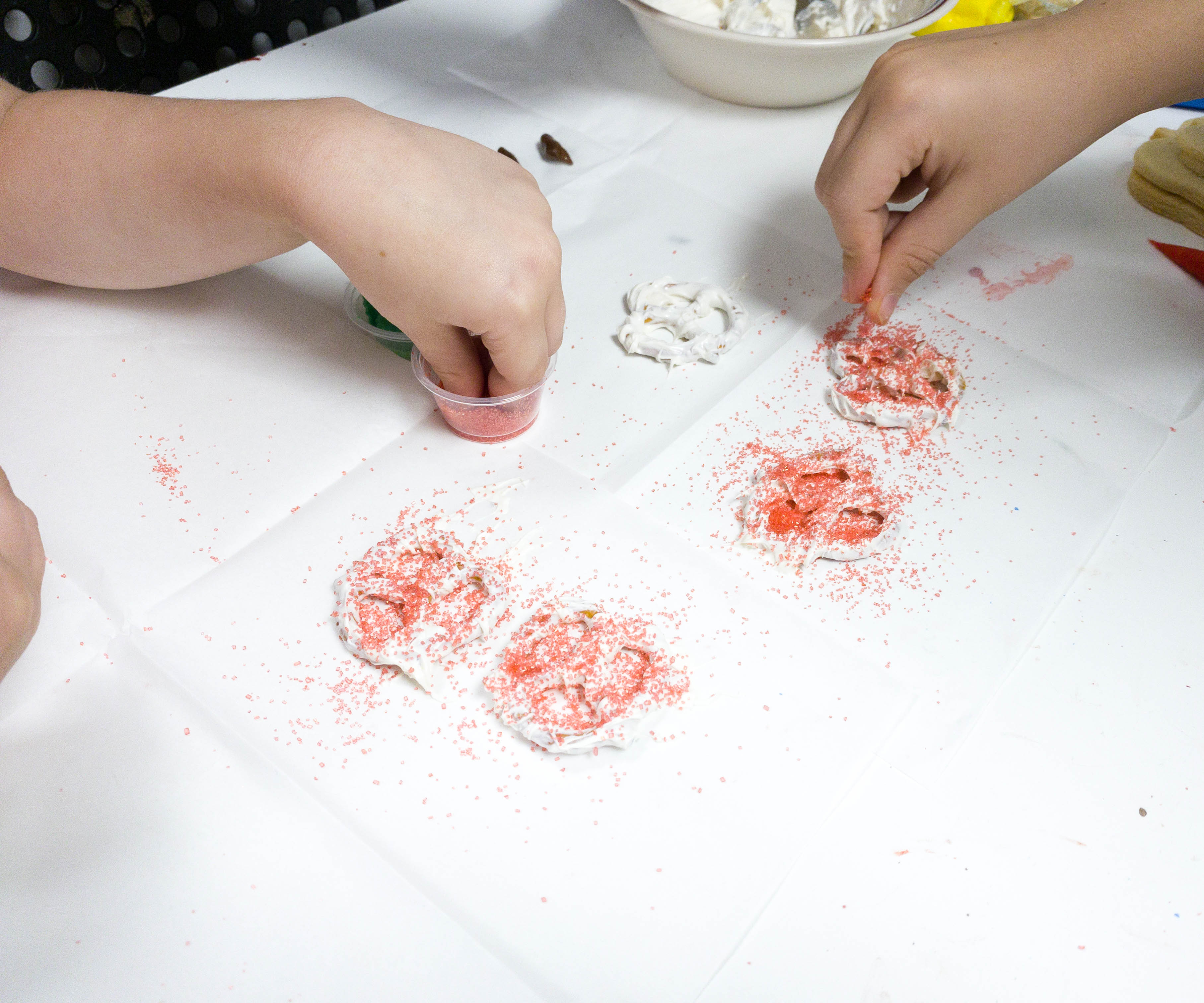 The next step is to shower the pretzel sticks with a generous amount of red sanding sugar or until the red color is significantly visible.
Then, we cut the tootsie rolls into 3 pieces and placed it on top of the chocolate-coated pretzel sticks. My kids finished it off by adding the fondant leaf beside each tootsie roll.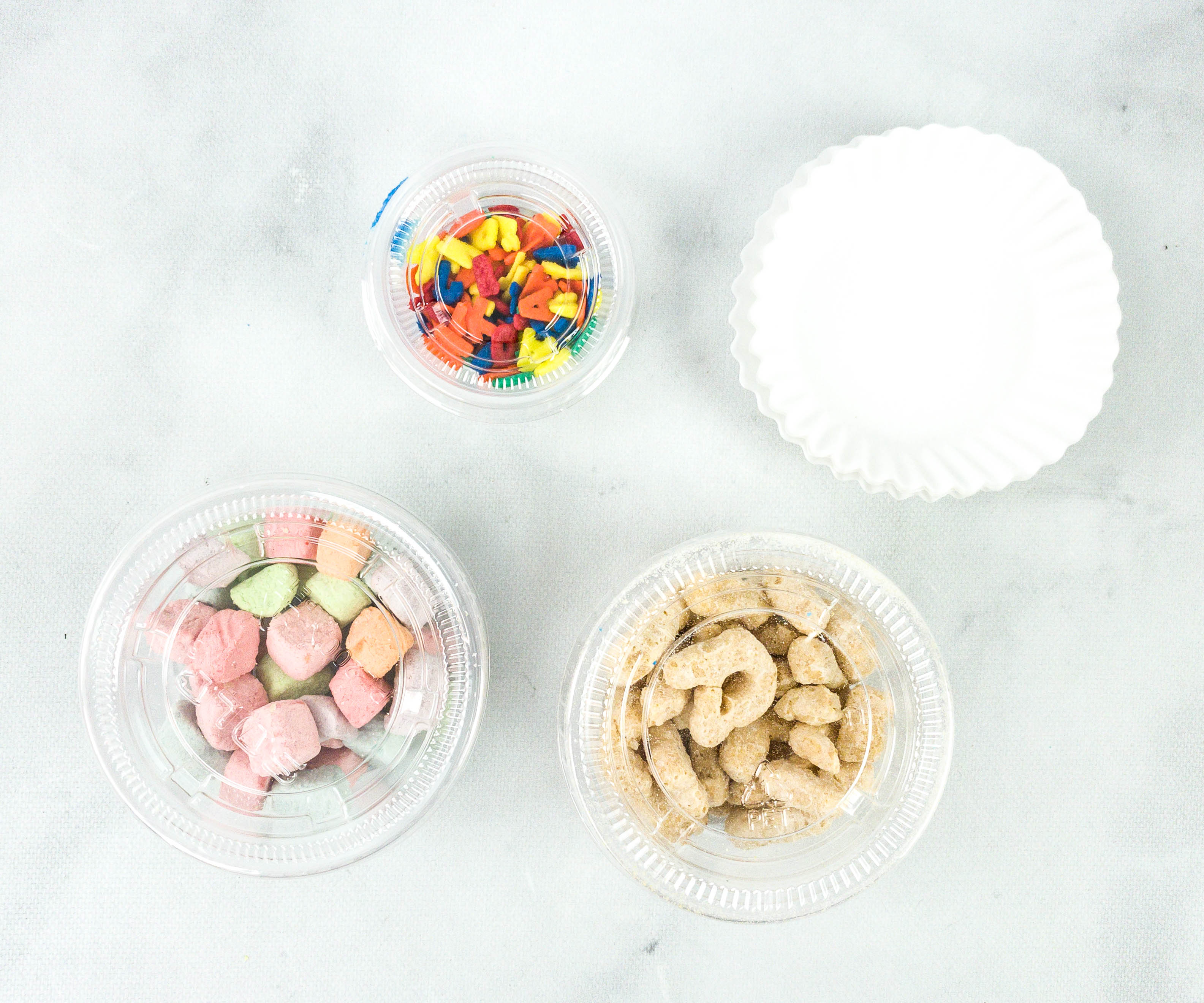 Second Project: Alphabet Bites. For the next project, we used paper cups, freeze-dried marshmallows, alphabet sprinkles, alpha-bits cereal, and the rest of the melted chocolate from the first project.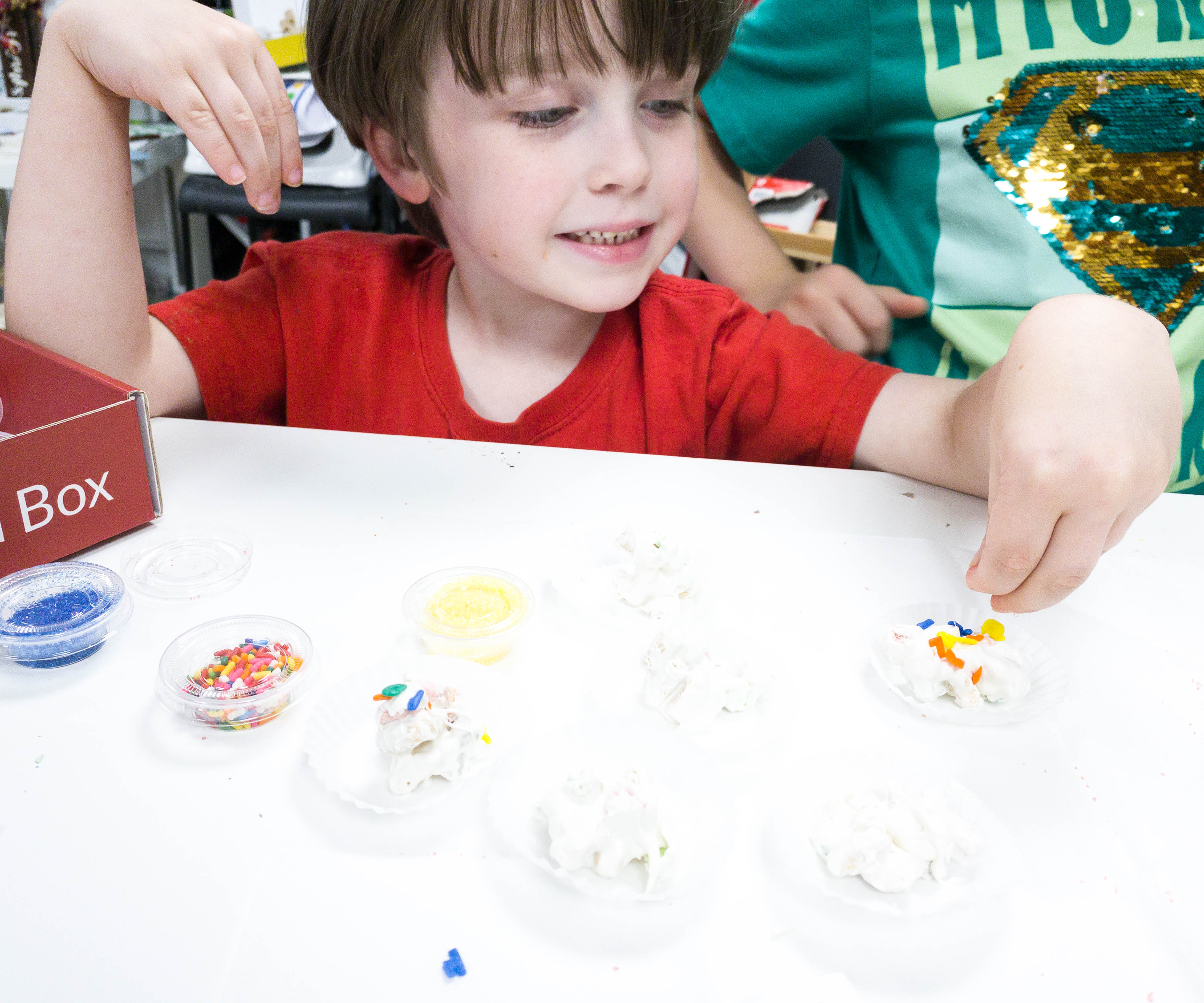 The second project was pretty easy to make! All we did was pour the cereal and marshmallows into the left-over chocolate and stir it until mixed.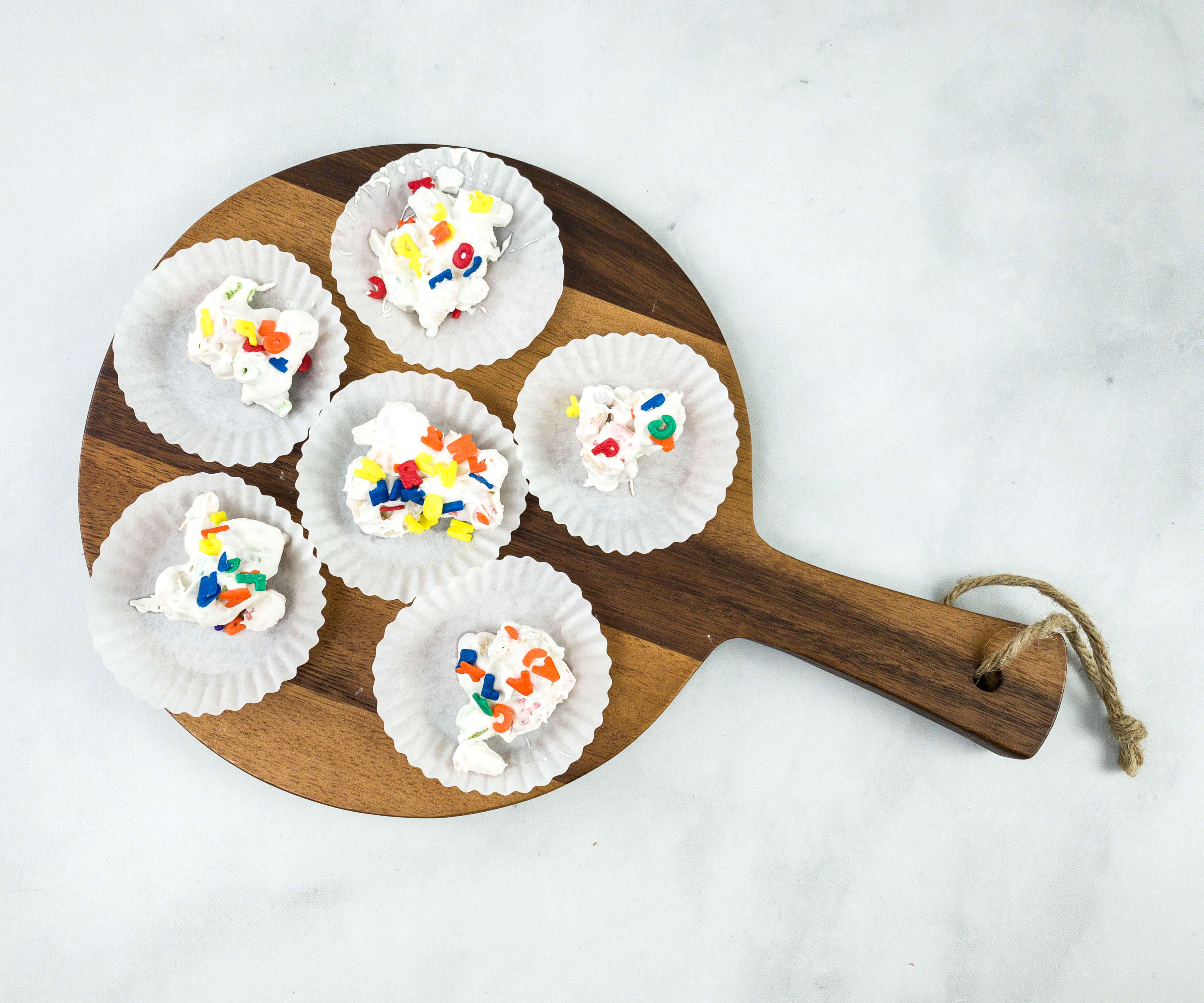 Next, my kids separated the paper cups and drop a spoonful of the mixture into each cup. We let it cool for a second and then topped it with sweet alphabet sprinkles!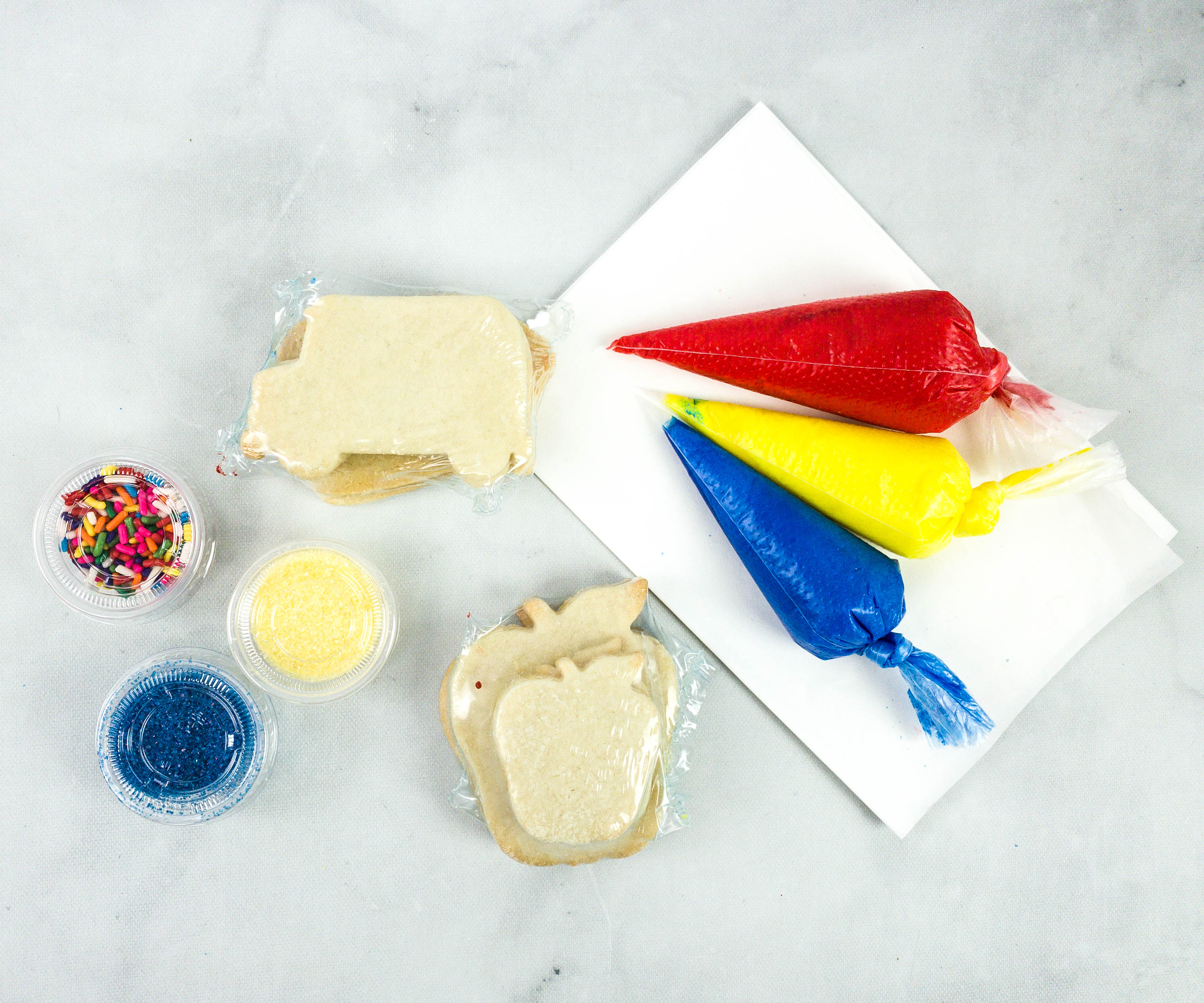 Third Project: Back-to-School Cookies. Now, it's time for cookie decorating! We used assorted theme cookies, 3 tubes of assorted frosting colors, blue and yellow sanding sugar, and rainbow jimmies.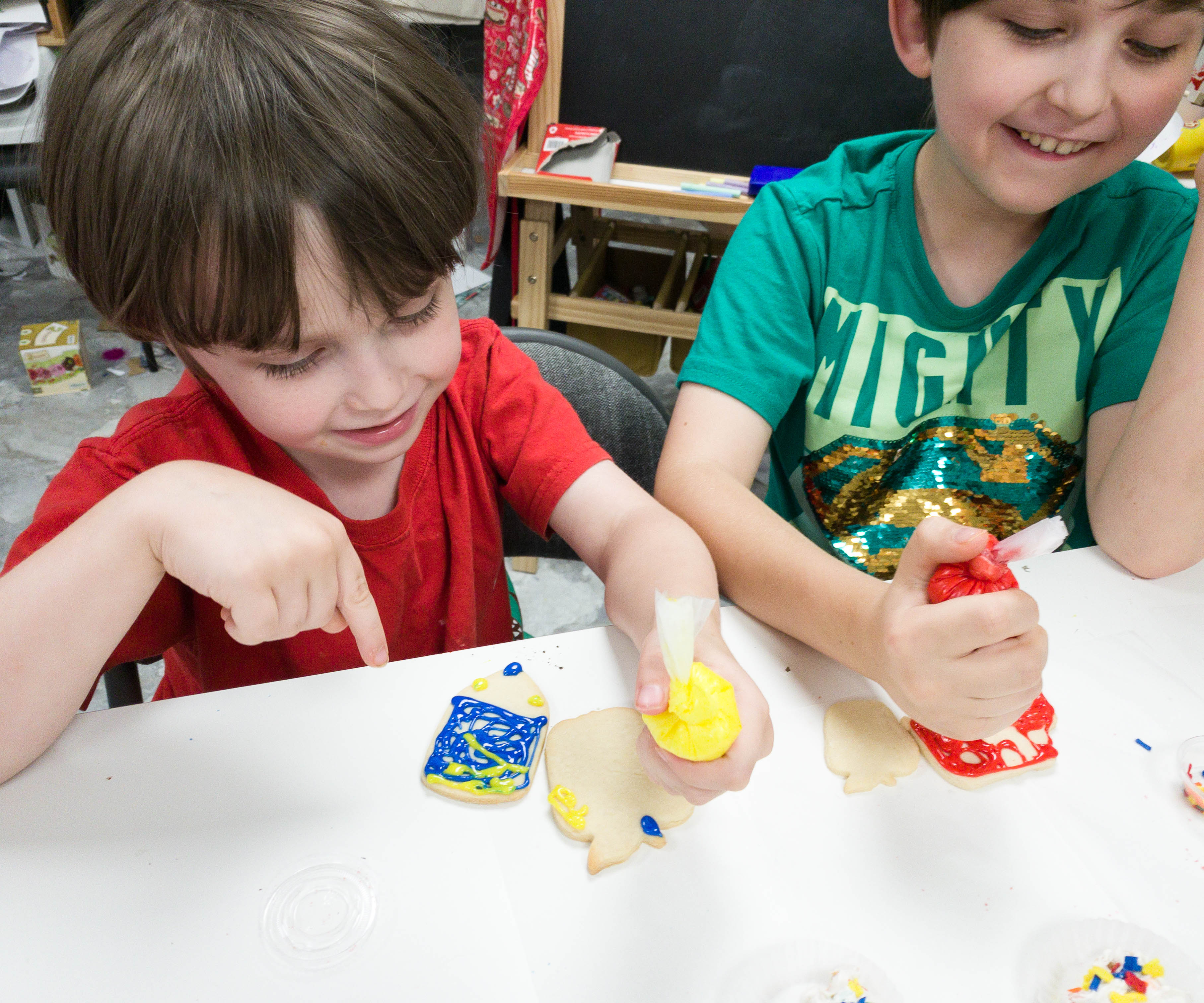 My kids really love decorating cookies! My two sons immediately went for the frostings, grabbed a cookie, and started designing them.
My youngest joined in on the fun and grabbed the apple-shaped cookie then topped it with red-colored frosting.
She covered most parts of the cookie with red frosting and sprinkled it with rainbow-colored jimmies.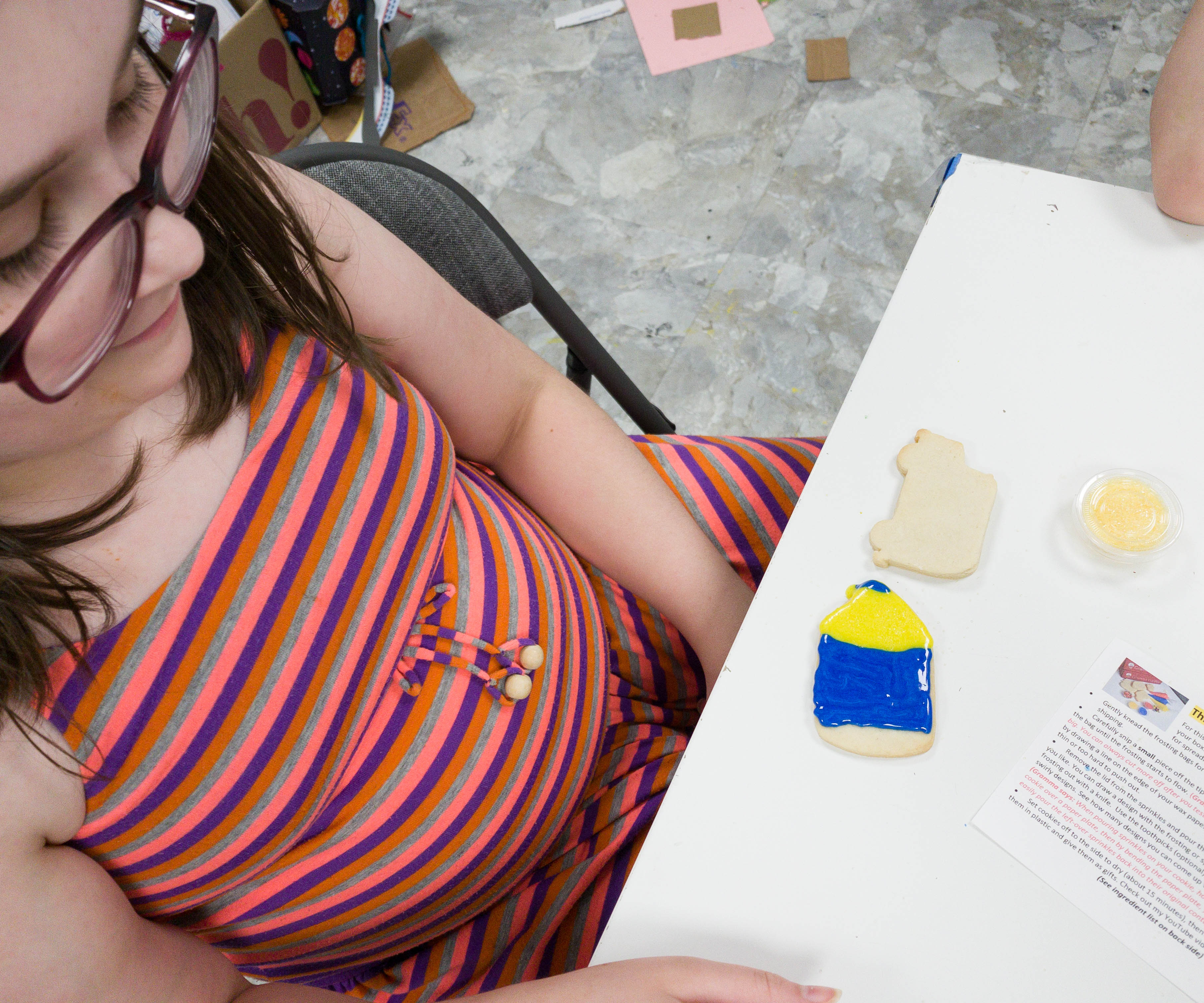 My older daughter seems to be enjoying as well! She took the pencil-shaped cookie and designed it using the yellow and blue frostings.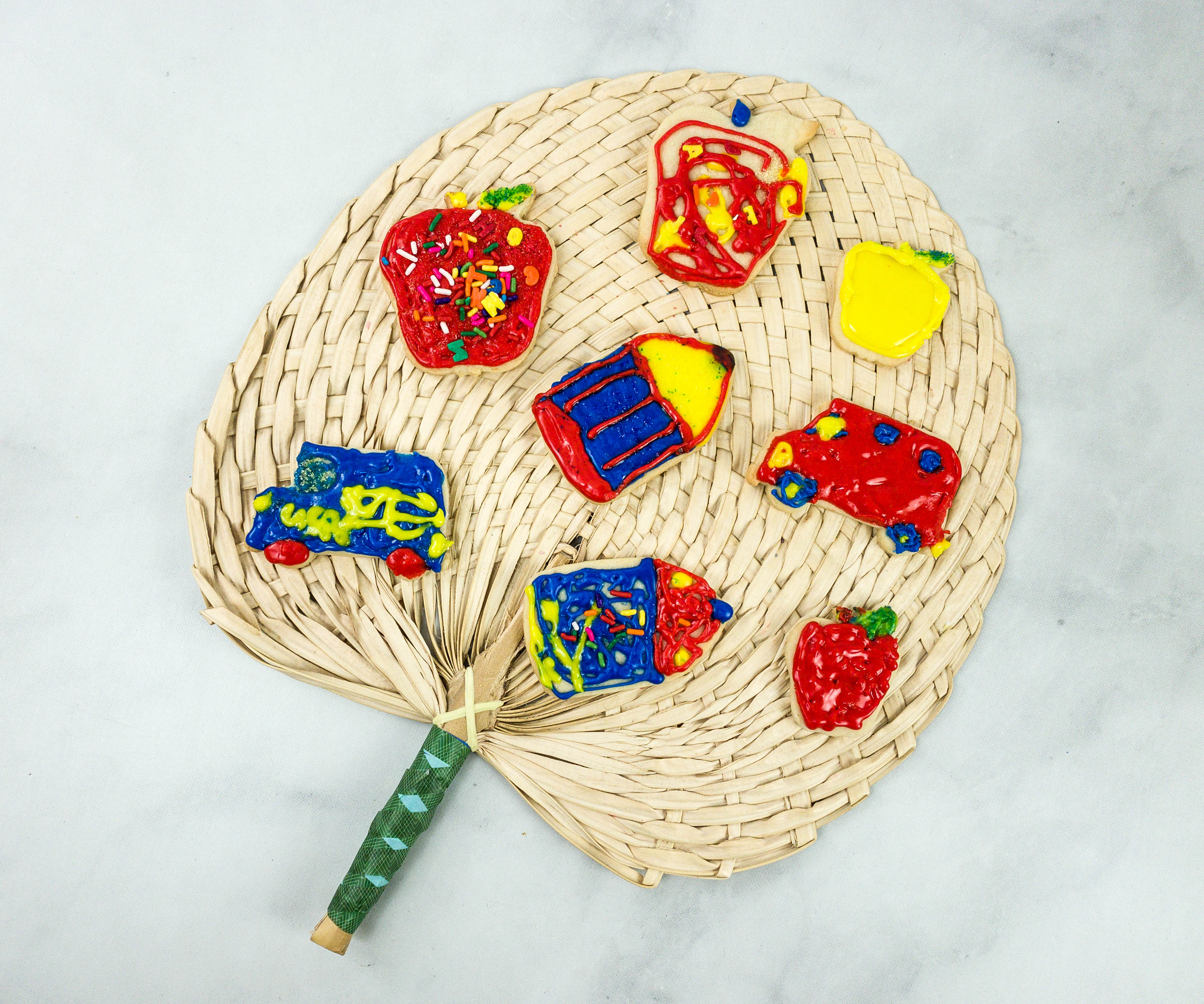 Here are our back-to-school cookies, they all look so appetizing!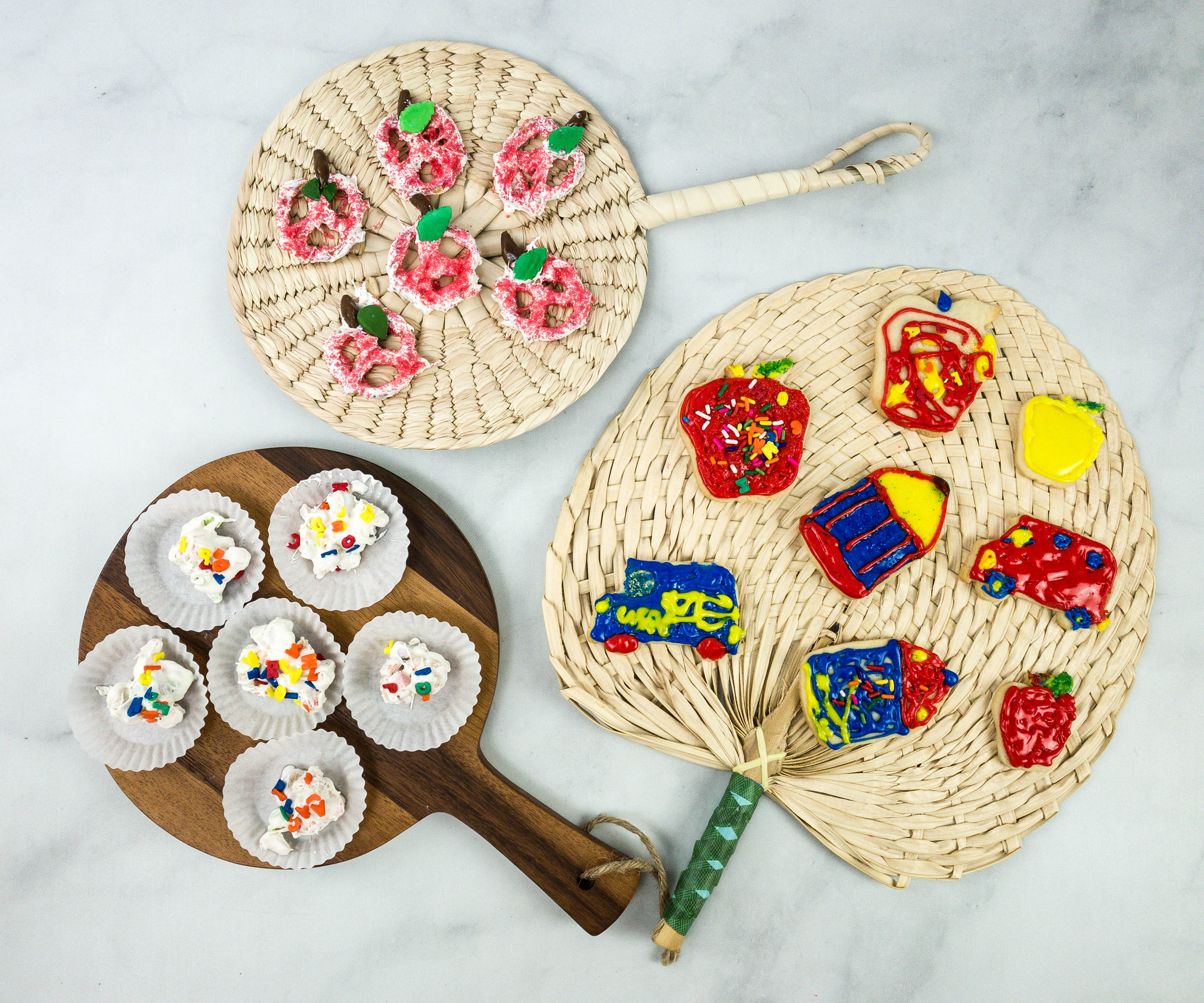 All the snacks are prepared and done, so it's munching time!
Gramma In A Box's edible crafts are always fun and filling! Each box makes a great opportunity for bonding with the family by doing the projects together. As always, my kids enjoyed decorating their own cookies. They get so creative as they come up with their own designs. Another thing we love about this box is that we can snack on all the treats together after we're done making them. It's definitely an ideal subscription to help kids enhance their creativity and for them to learn how to follow instructions. If you and your kids want to have quality time together, this is definitely an ideal box to try!
What do you think about Gramma In A Box?