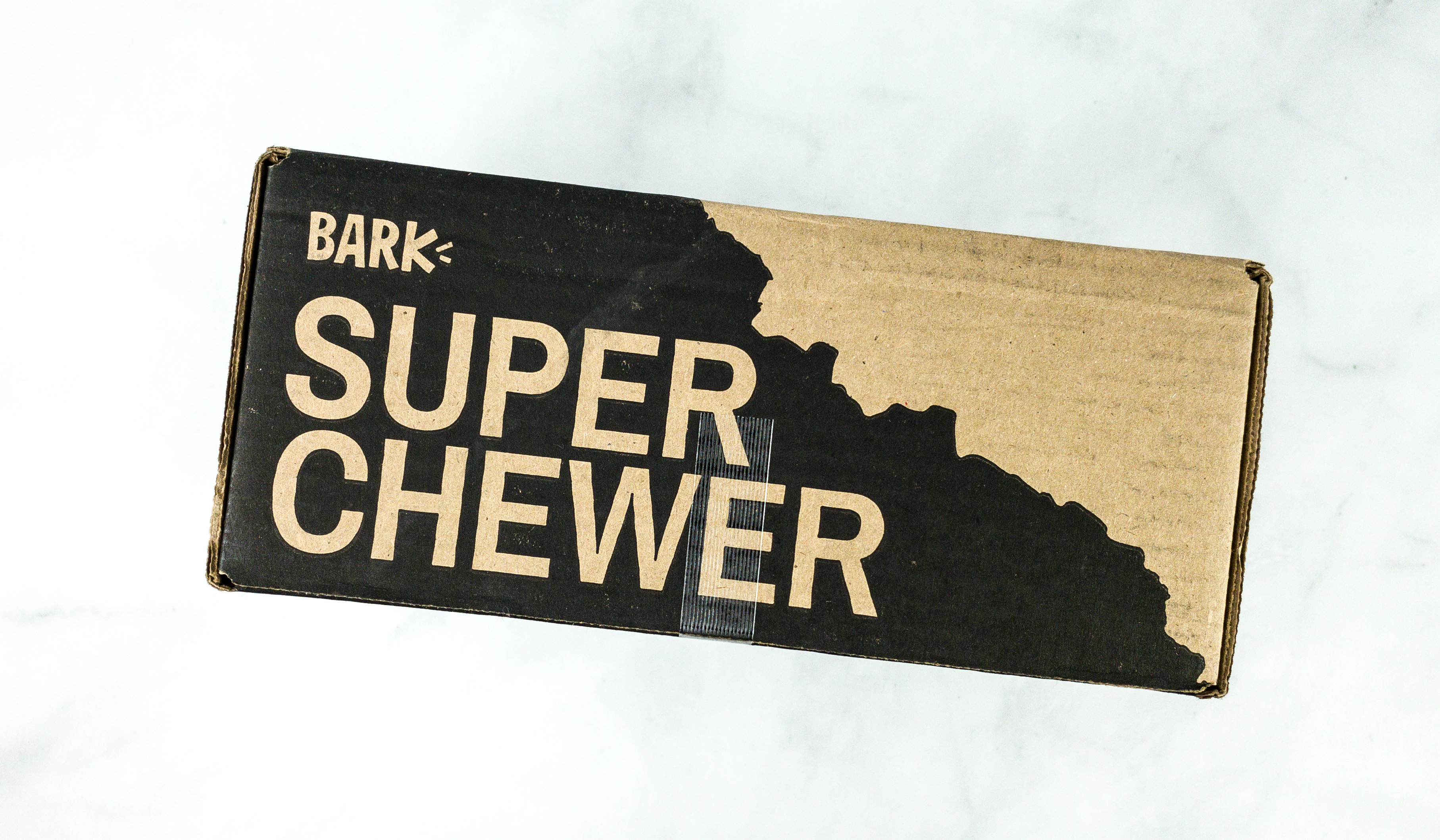 Super Chewer is a monthly subscription box for heavy chewer dogs. Each box is themed and includes 2 fluff-free toys, 2 full-sized bags of treats which are made either in the USA or Canada, plus 2 all-natural chews. A month-to-month plan is $39. It goes down to $34 per month for a 6-month plan, and $29 per month if you subscribe to a 12-month plan.
DEAL: Get 50% off on your first box on a 6+ month subscription! No coupon needed, just use this link to subscribe. OR when you subscribe to a 6- or 12-month SUPER CHEWER plan get FREE Extra month of BarkBox SUPER CHEWER!
Get a FREE Herb toy with your first box when you subscribe to a multi-month plan (we always recommend 6 or 12 months for the best value) – just use this link to subscribe– no coupon code needed! Ends 9/3.
Super Chewer will replace a toy for free if your dog defeats it!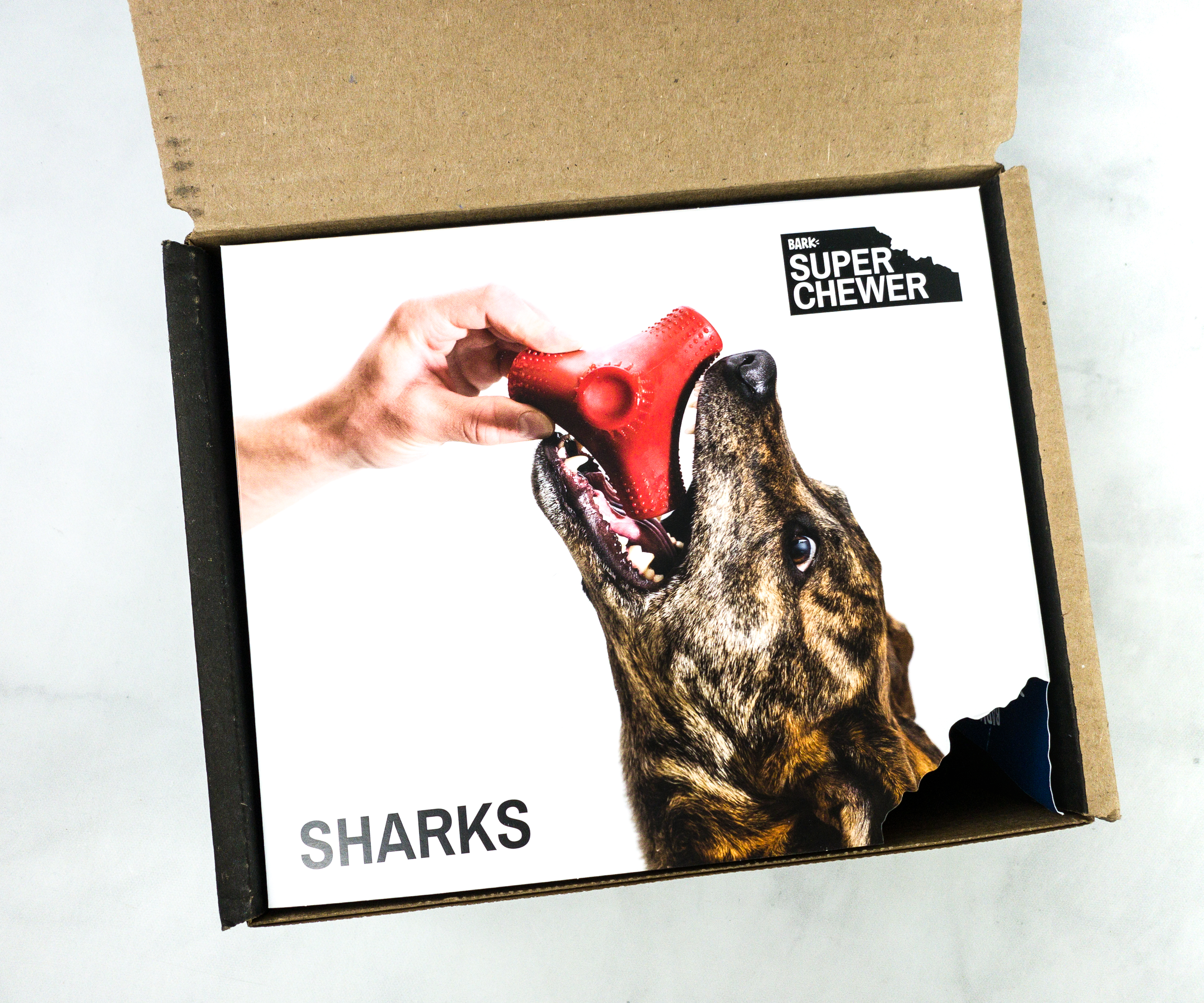 The August 2020 Super Chewer theme is Sharks!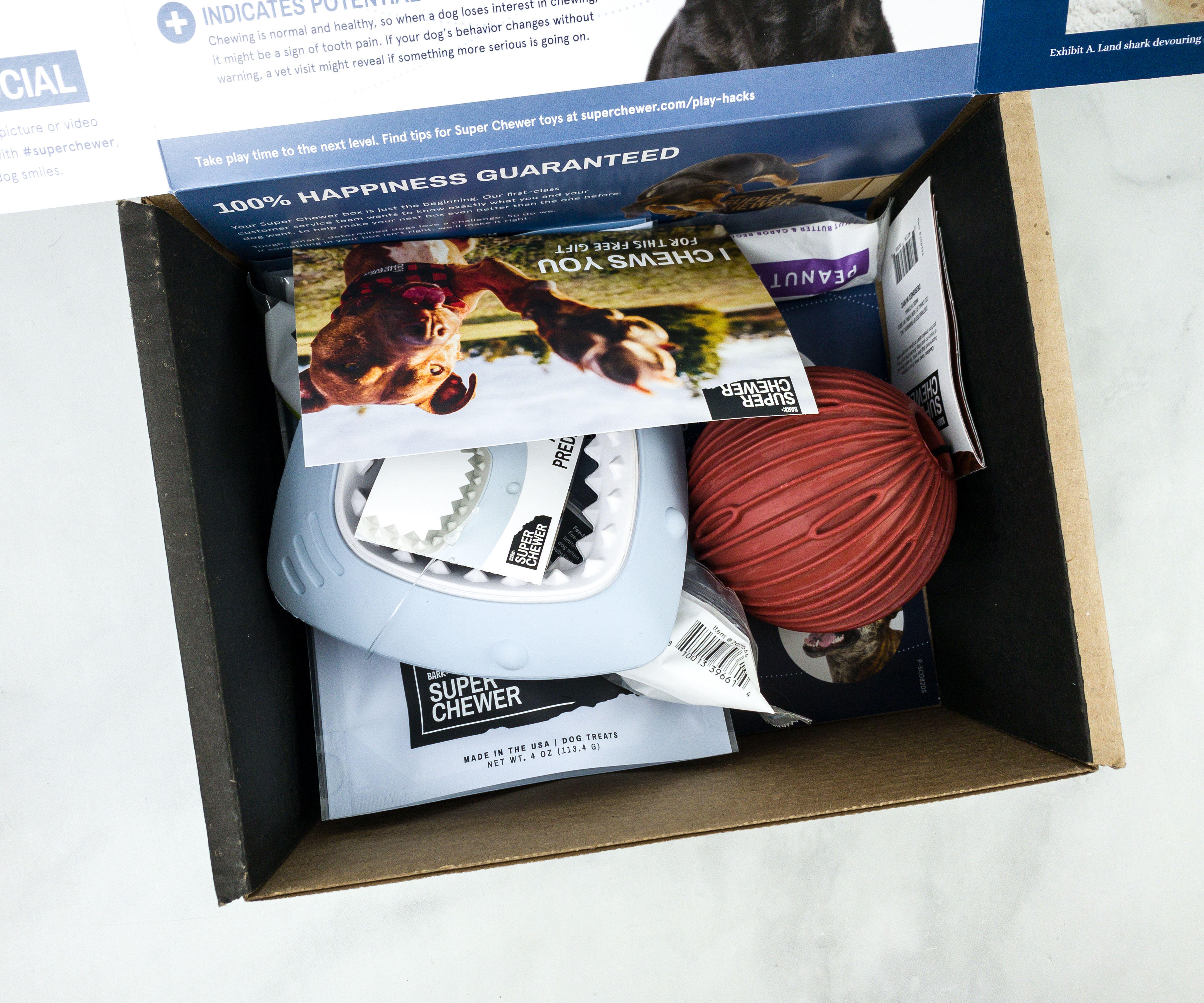 The box doesn't contain any extra packaging or fillers but the items still arrived in great condition.
One of the inner flaps features photos of this month's dog models!
Also printed inside the flap of the box are some of the items that might be included in this month's box!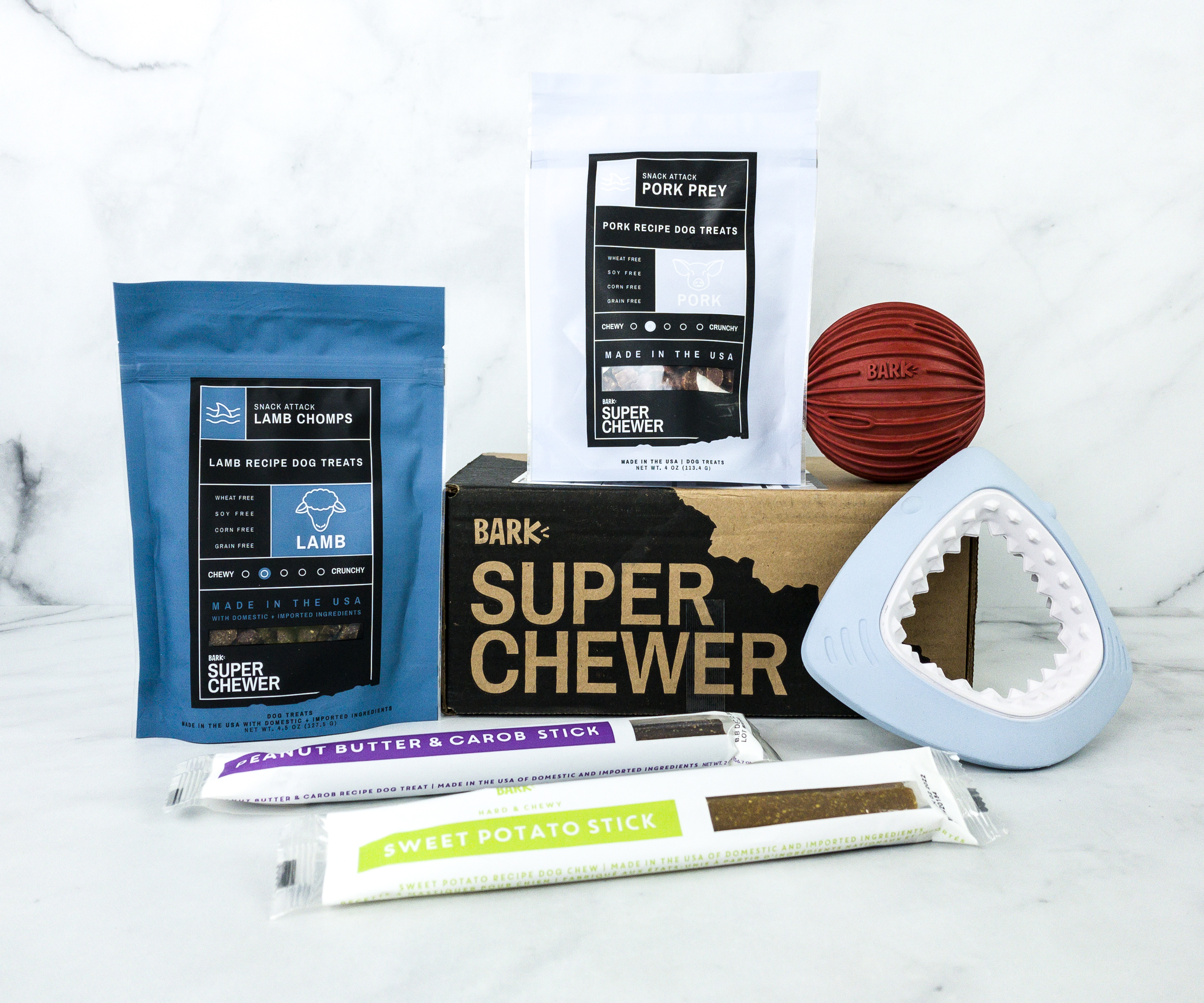 Here are all the items in our August 2020 Super Chewer Box!
This month's box includes a card from Bark Super Chewer!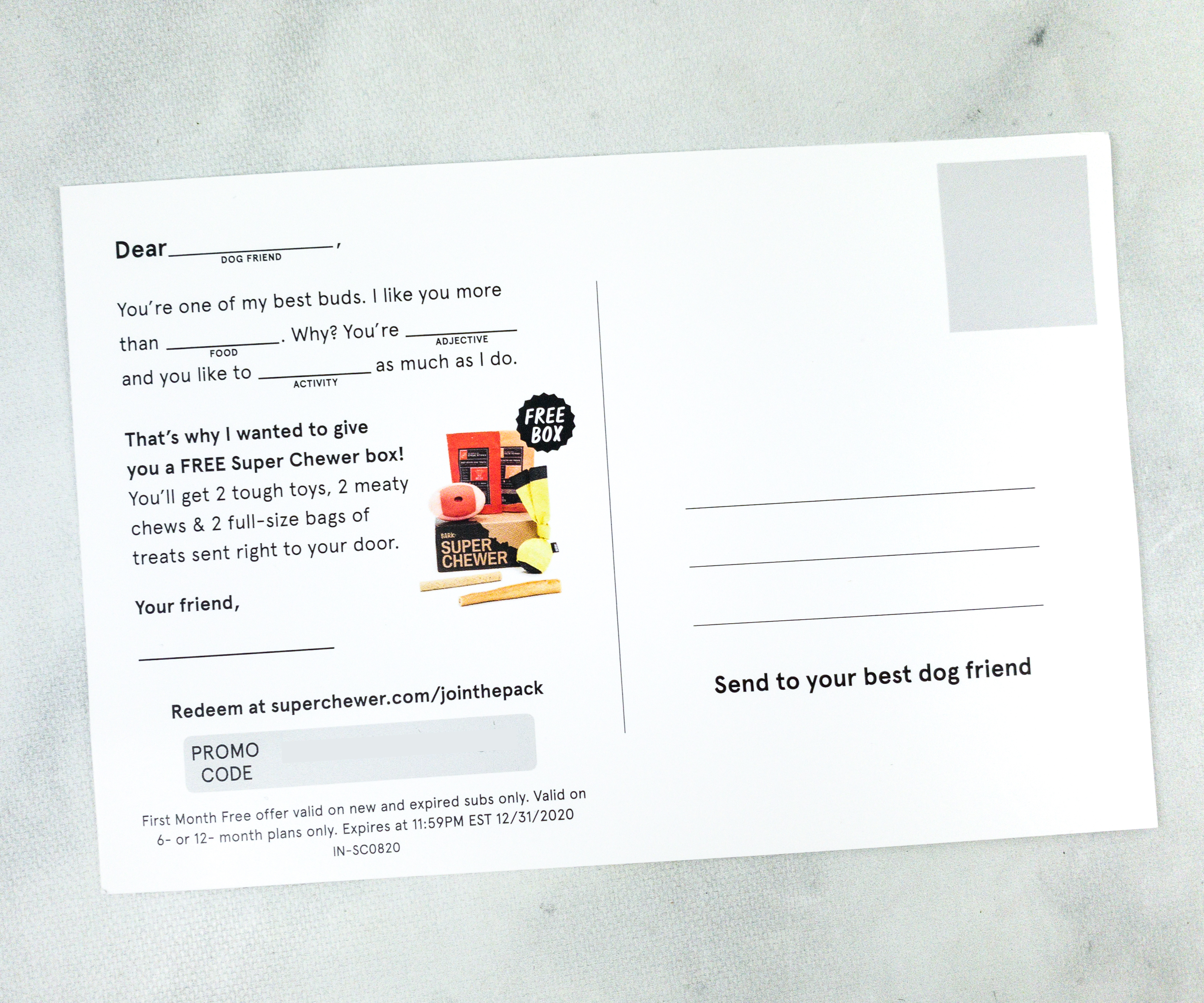 The back of the card has a First Month Free promo code valid until 12/31/20 for 6- or 12- month plans.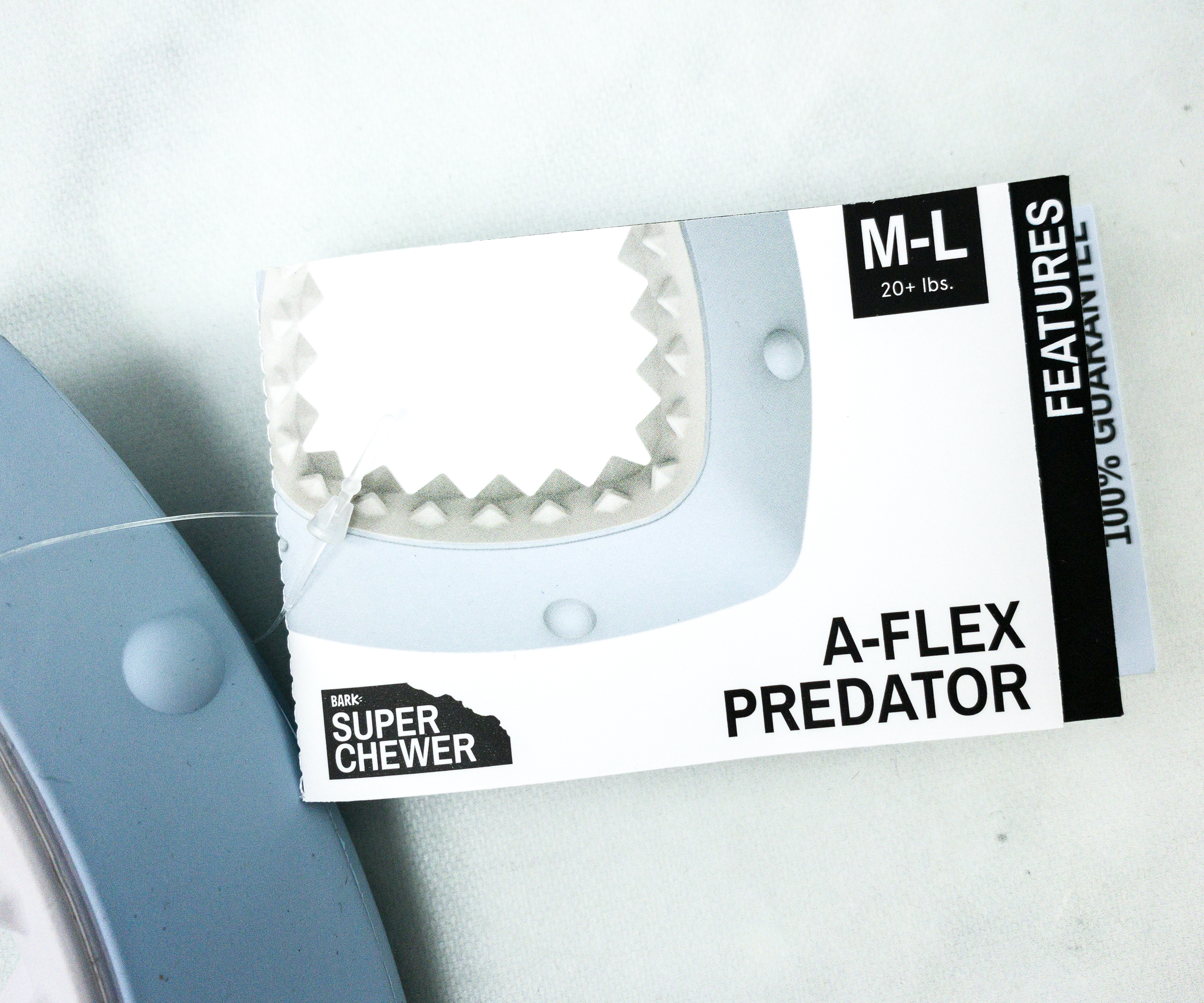 A-Flex Predator Dog Toy. In line with this month's shark theme, we received a toy shaped like a shark's mouth! It also works as a dental scrubber, ideal for medium to large-sized dogs.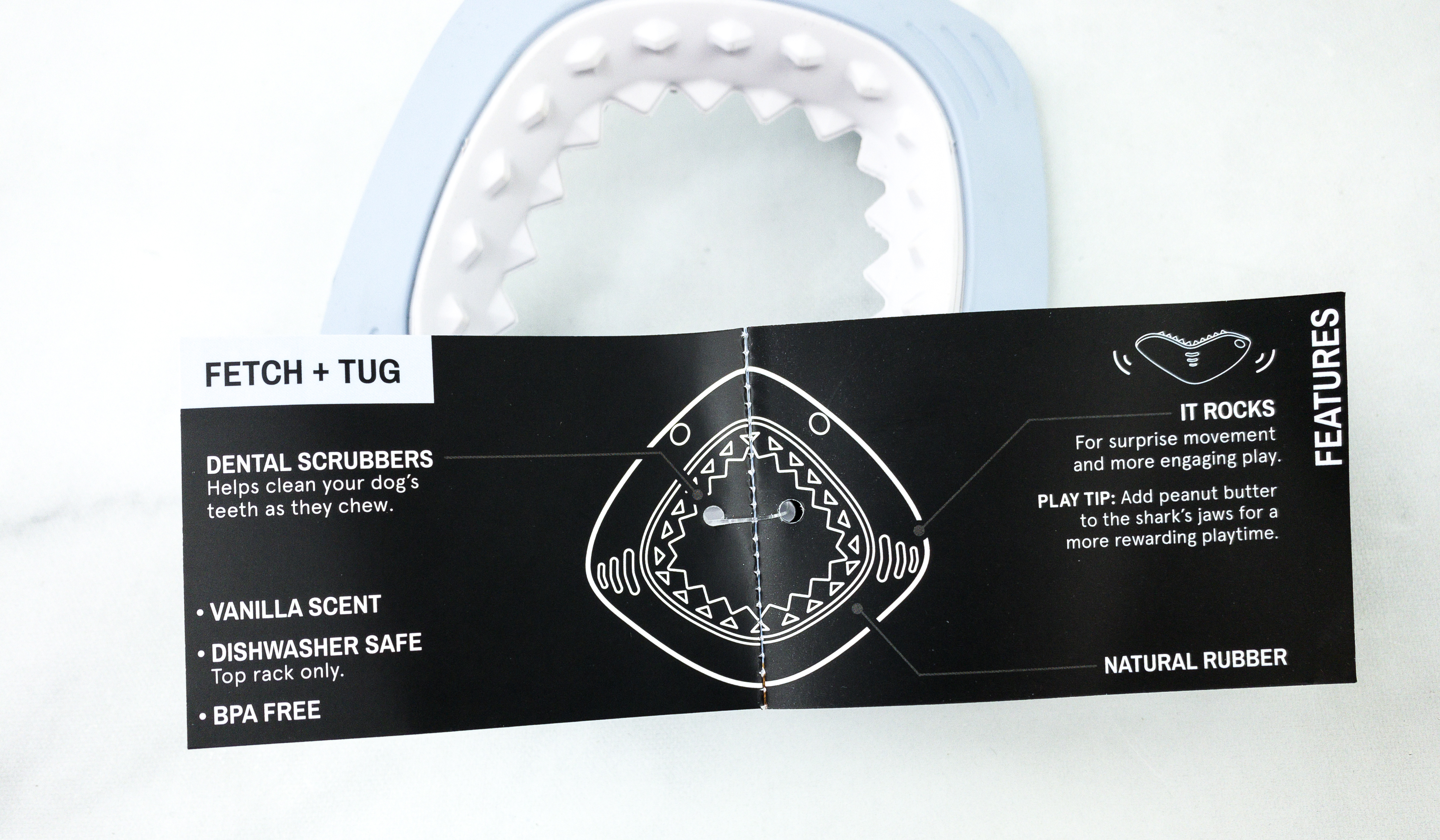 This toy comes with a mini-booklet that lists its features. According to it, this shark toy is ideal for fetching and playing tug!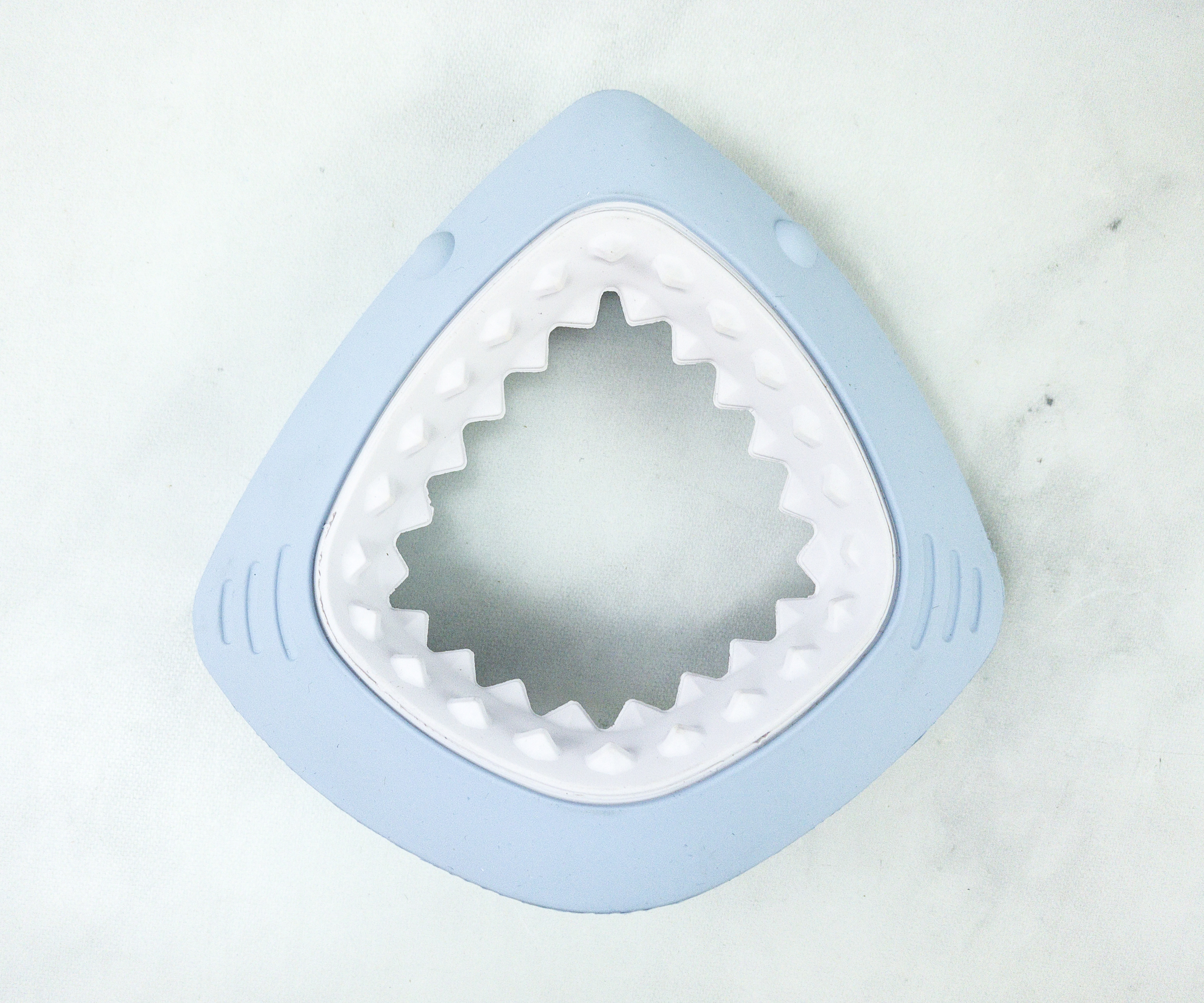 This toy is BPA-free and dishwasher safe. It's made with natural rubber and infused with a vanilla scent. Also, the bottom is not flat so the toy rocks for an engaging play!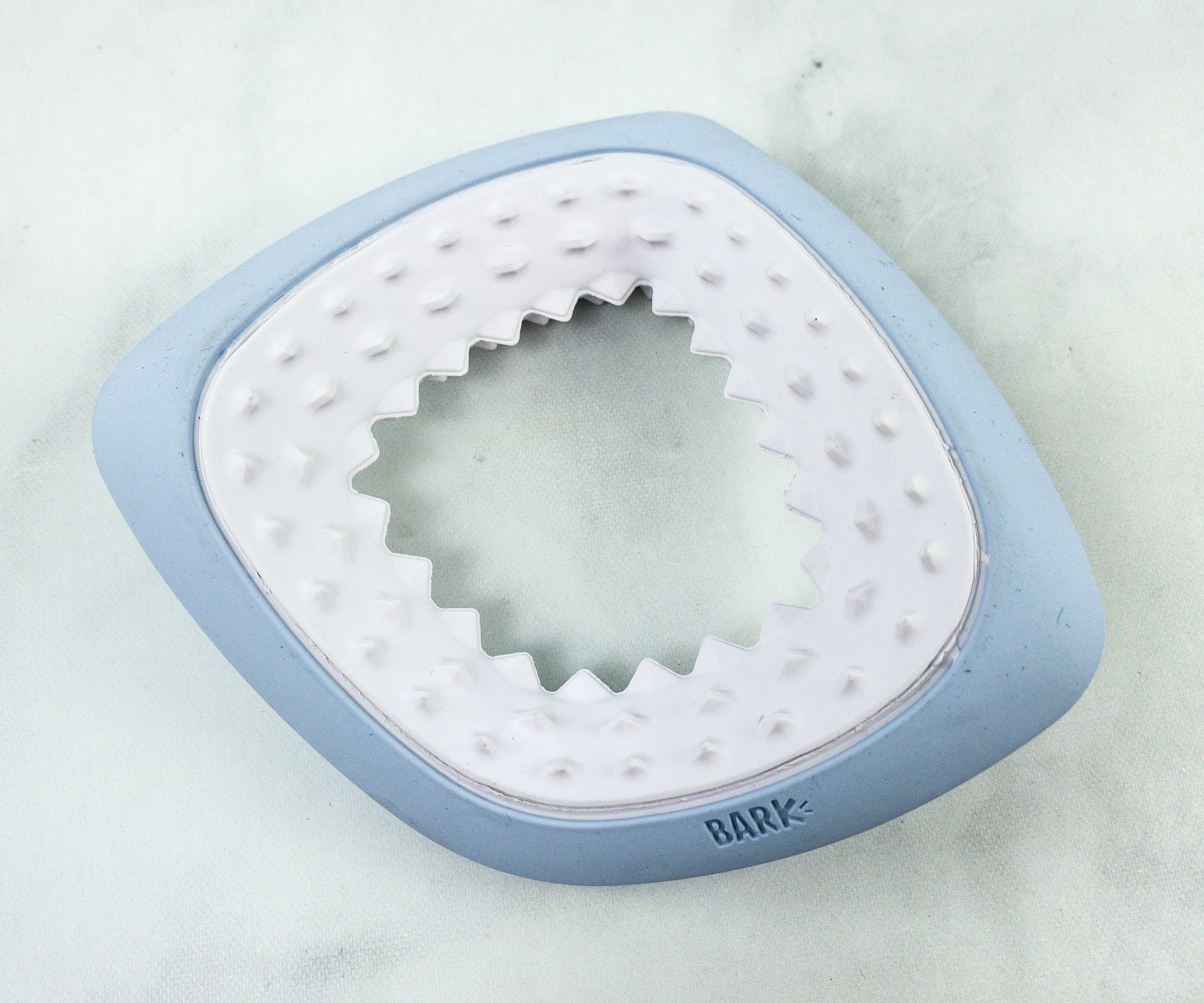 The back of the toy features a rough-textured rubber that works as a teeth scrubber. You can also add peanut butter on the shark's jaws for a more rewarding playtime.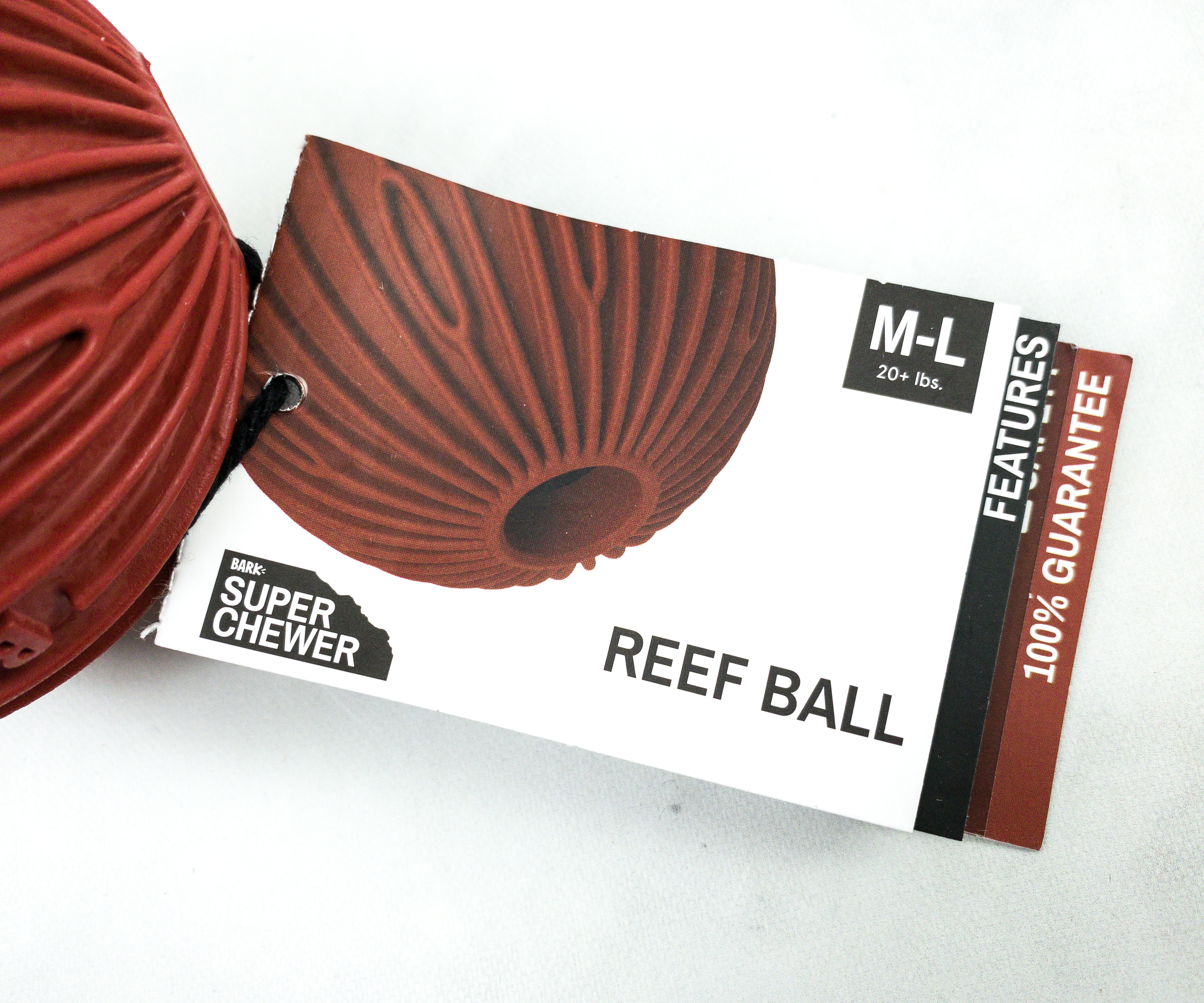 Reef Ball Dog Toy. The second toy in the box is also a 2-in-1 toy! It works as a fetch ball and a treat holder at the same time. This is also built for medium to large-sized dogs.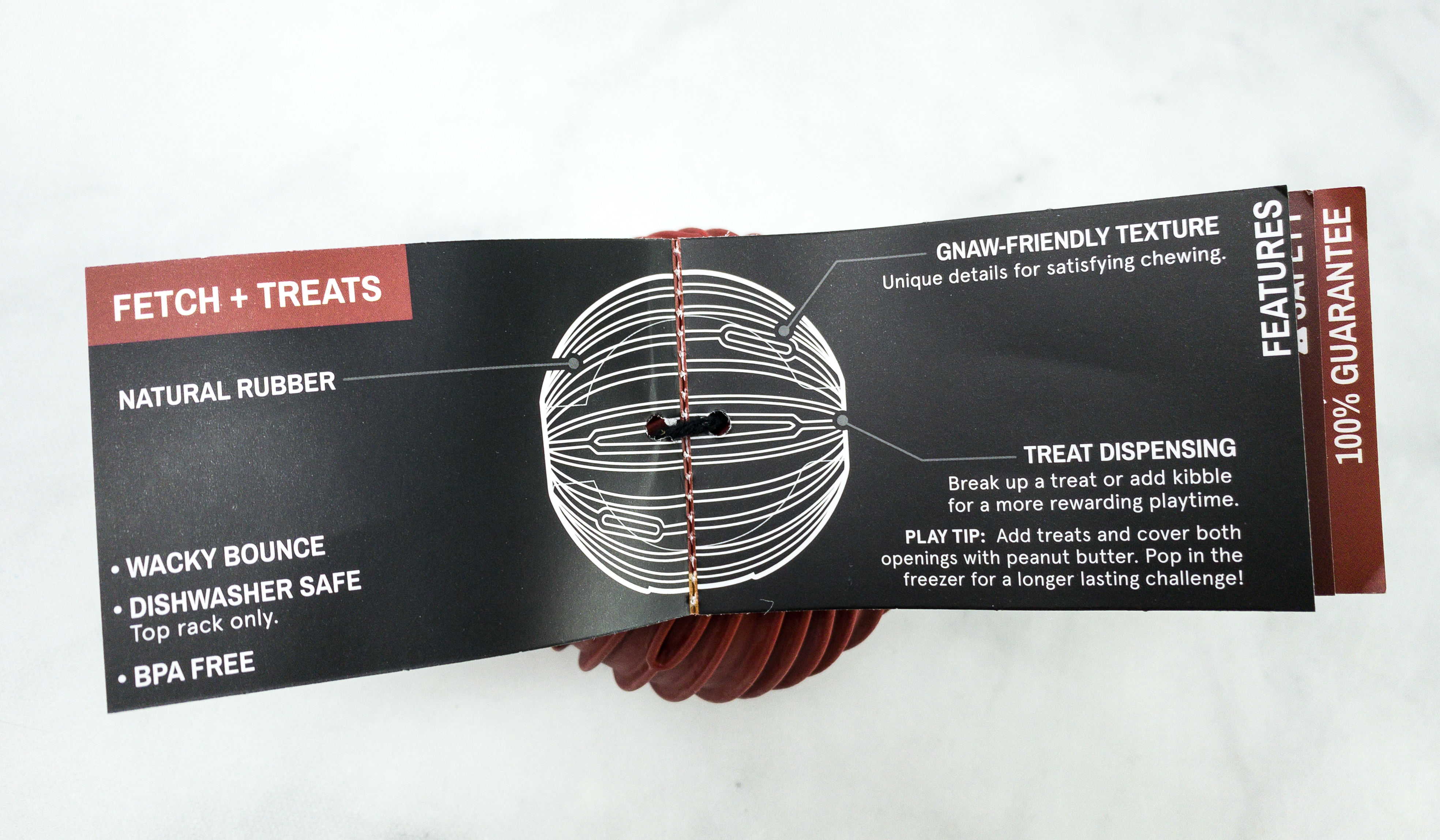 Like the first item, this one also came in with a mini-booklet. One of the toy's unique features is its wacky bounce, which easily captures the attention of dogs!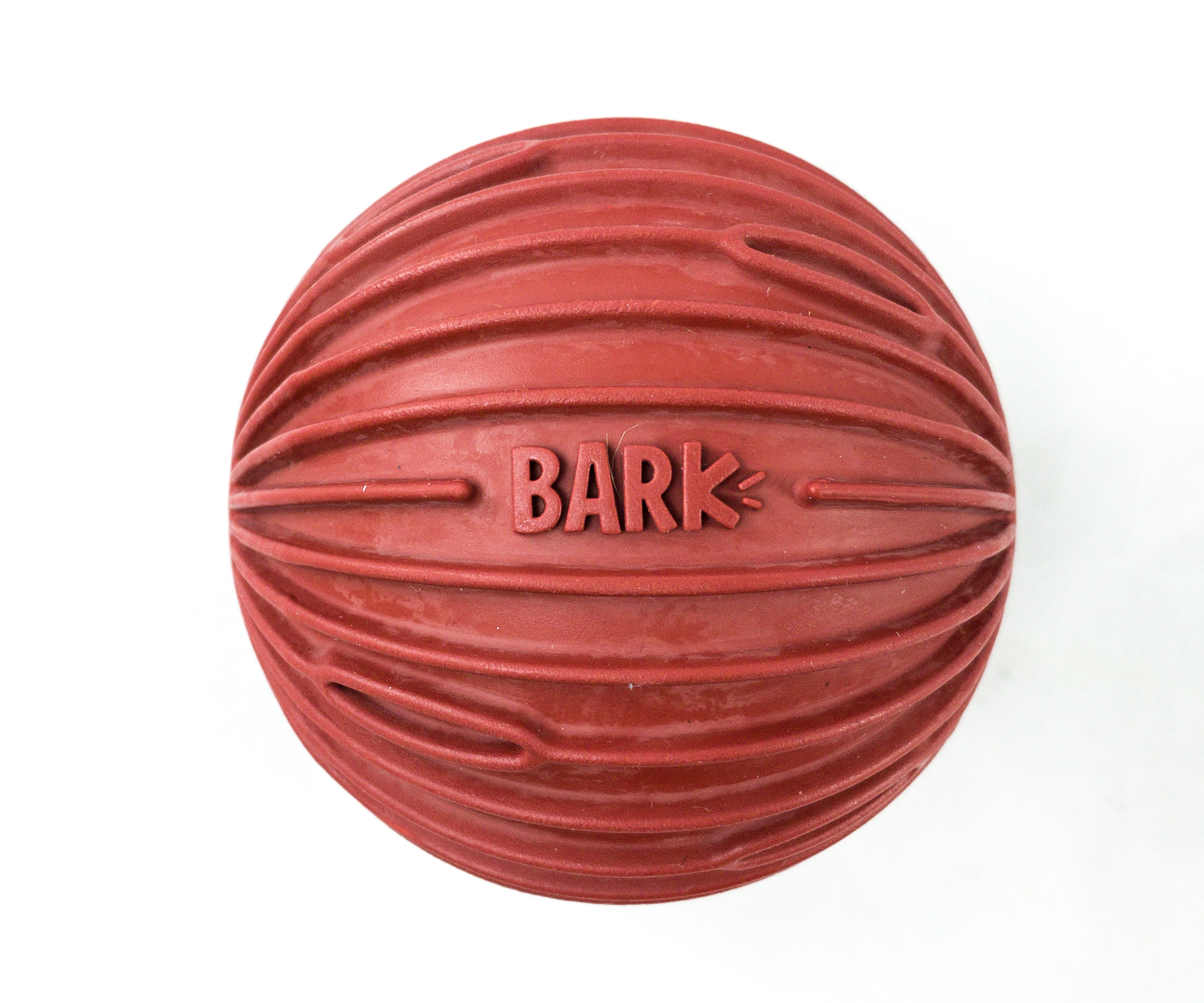 Reef Ball is made from high-quality natural rubber that is BPA-free and dishwasher-friendly. It features a textured outer layer, making it the perfect toy for gnawing.
For a more enjoyable playtime, you can add a treat inside the toy and close the hole using thick peanut butter. Put the toy inside the freezer for a long period of time, and take it out when your dog is ready to play!

Bark Sweet Potato Stick. This dog stick is a treat made with healthy ingredients such as sweet potato, chickpeas, honey, and turmeric!

It's an all-natural treat, packed with fiber from the sweet potato!

This stick is hard and chewy, you can either serve it as is or break it into smaller pieces.

Bark Peanut Butter & Carob Stick. We have here another hard and chewy snack stick for dogs, and this time it is made with ground peanuts, chickpeas, carob powder, and peanut butter flavor!

This treat is a great source of protein. It's also low in calories but high in nutrition content!

The color is darker than the first snack stick, but the quality and the texture are pretty much the same.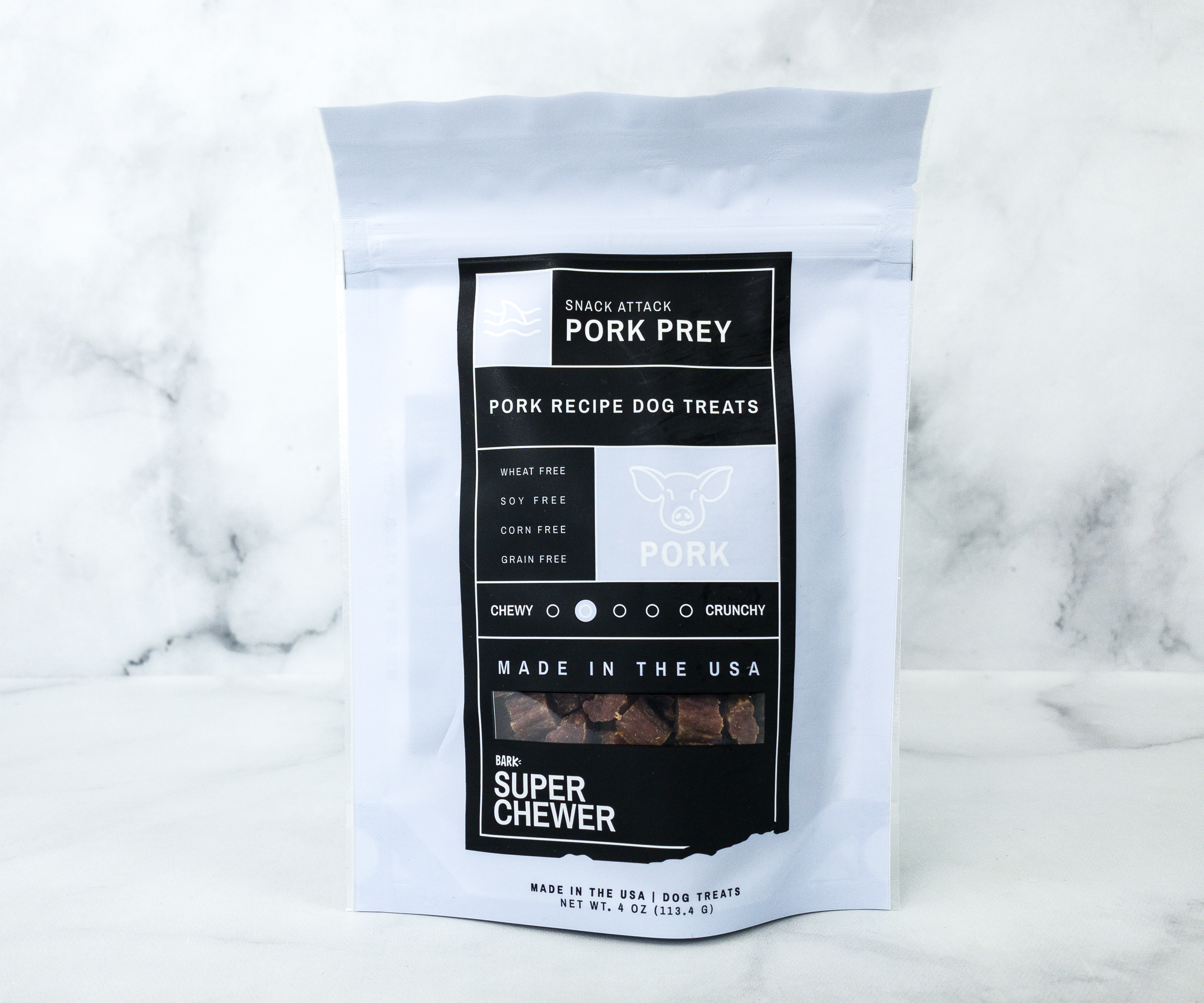 Pork Prey Pork Recipe Dog Treats. Now, it's time for the dog treats in resealable bags. This one is made with real pork!
According to the packaging, this bag of treats is free from wheat, soy, corn, and grains.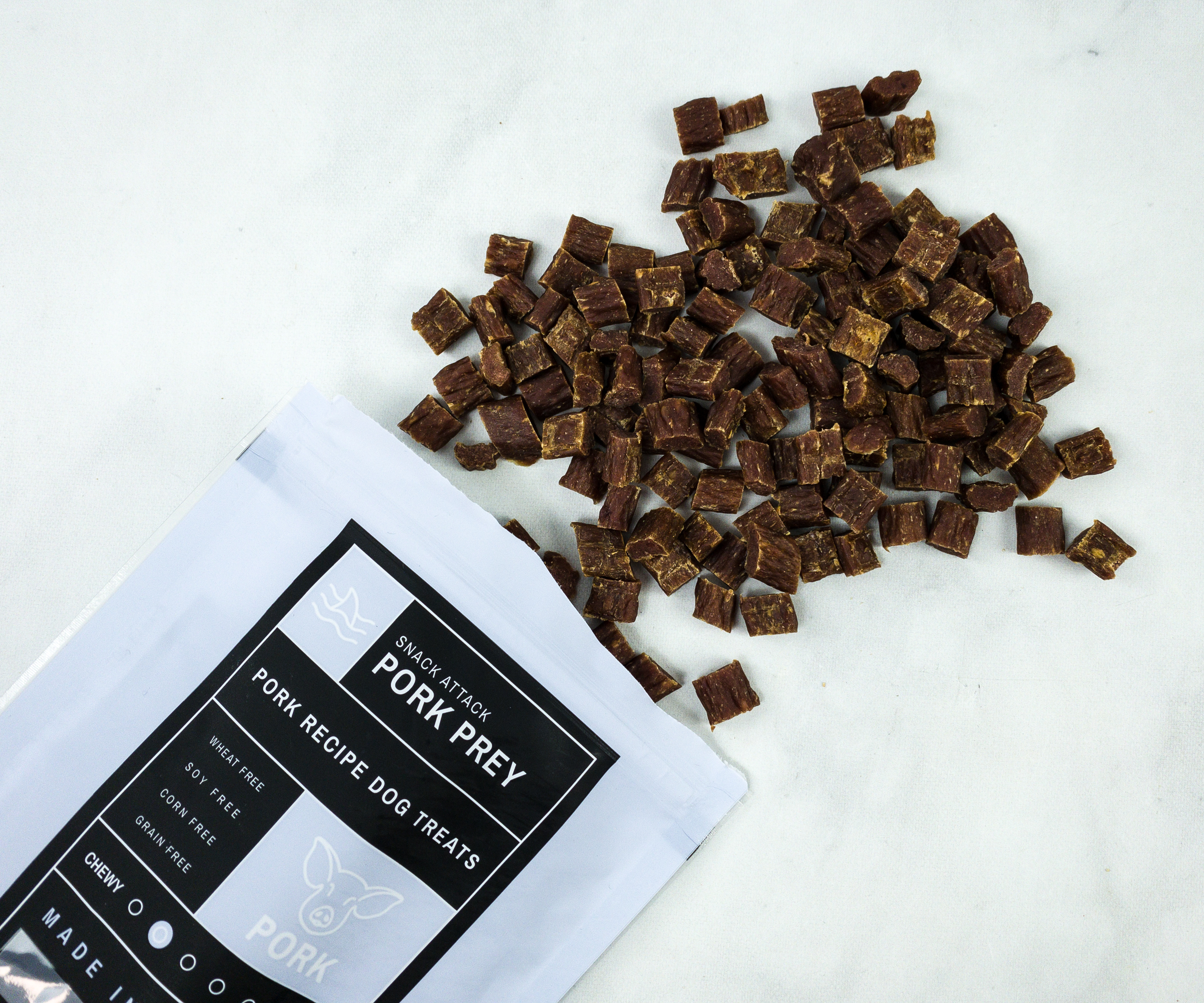 The treats are bite-sized so they're easy to consume.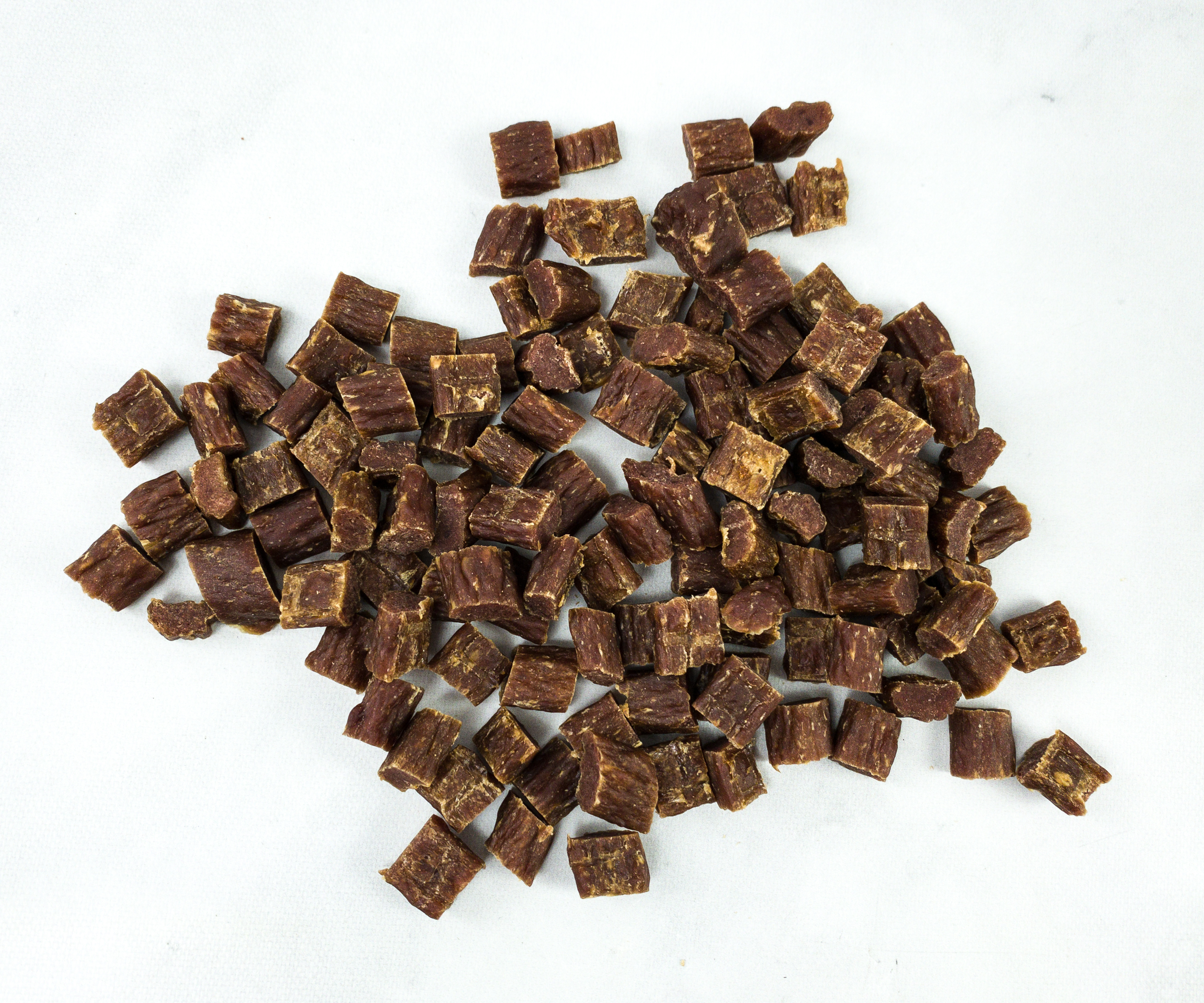 These treats are chewy as well! They are ideal whether for snacks or as a training reward.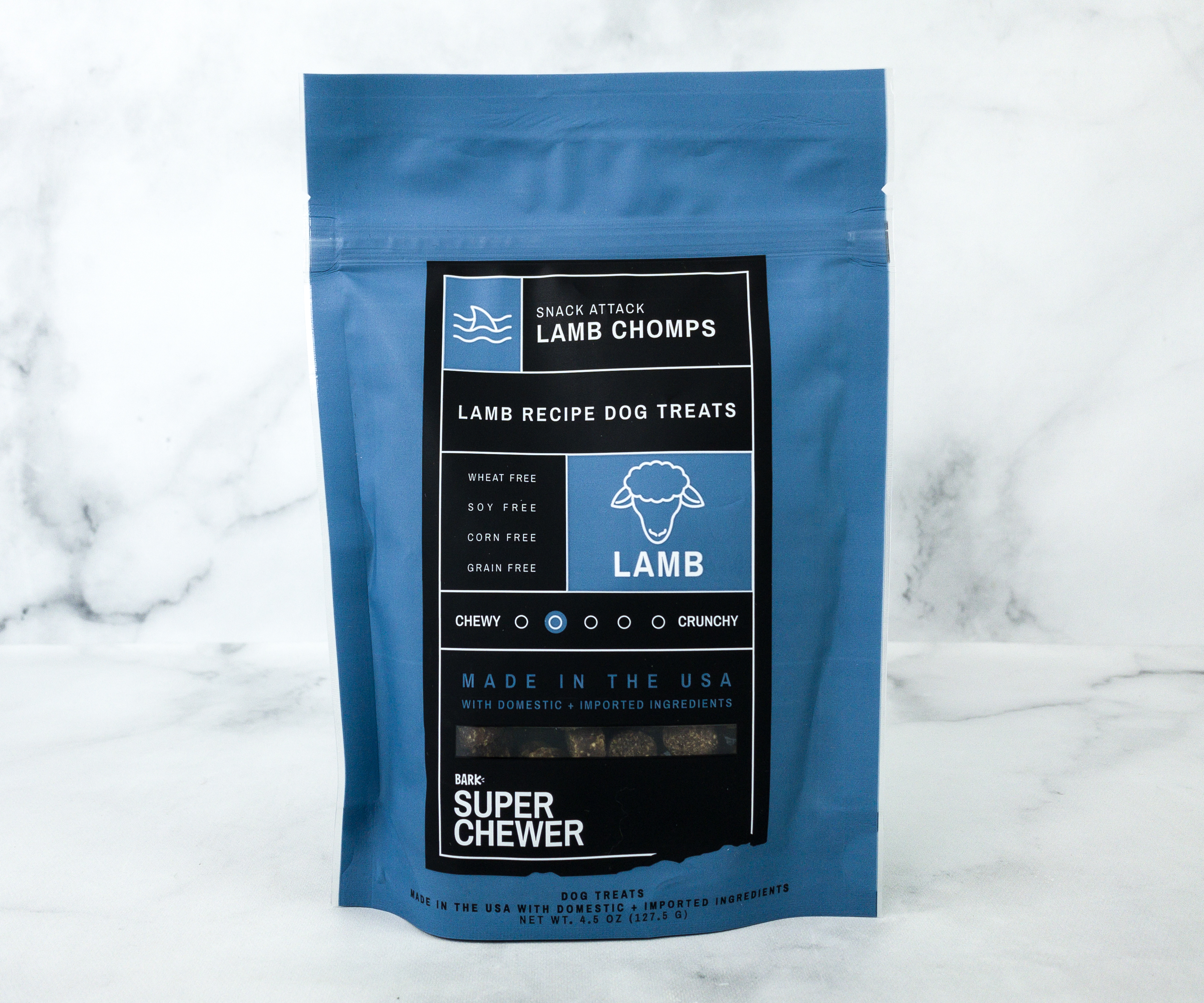 Lamb Chomps Lamb Recipe Dog Treats. For dogs who have a sensitive stomach, lamb is a great alternative! This lamb treat for dogs is made in the USA and also contains flaxseed, honey, and apples.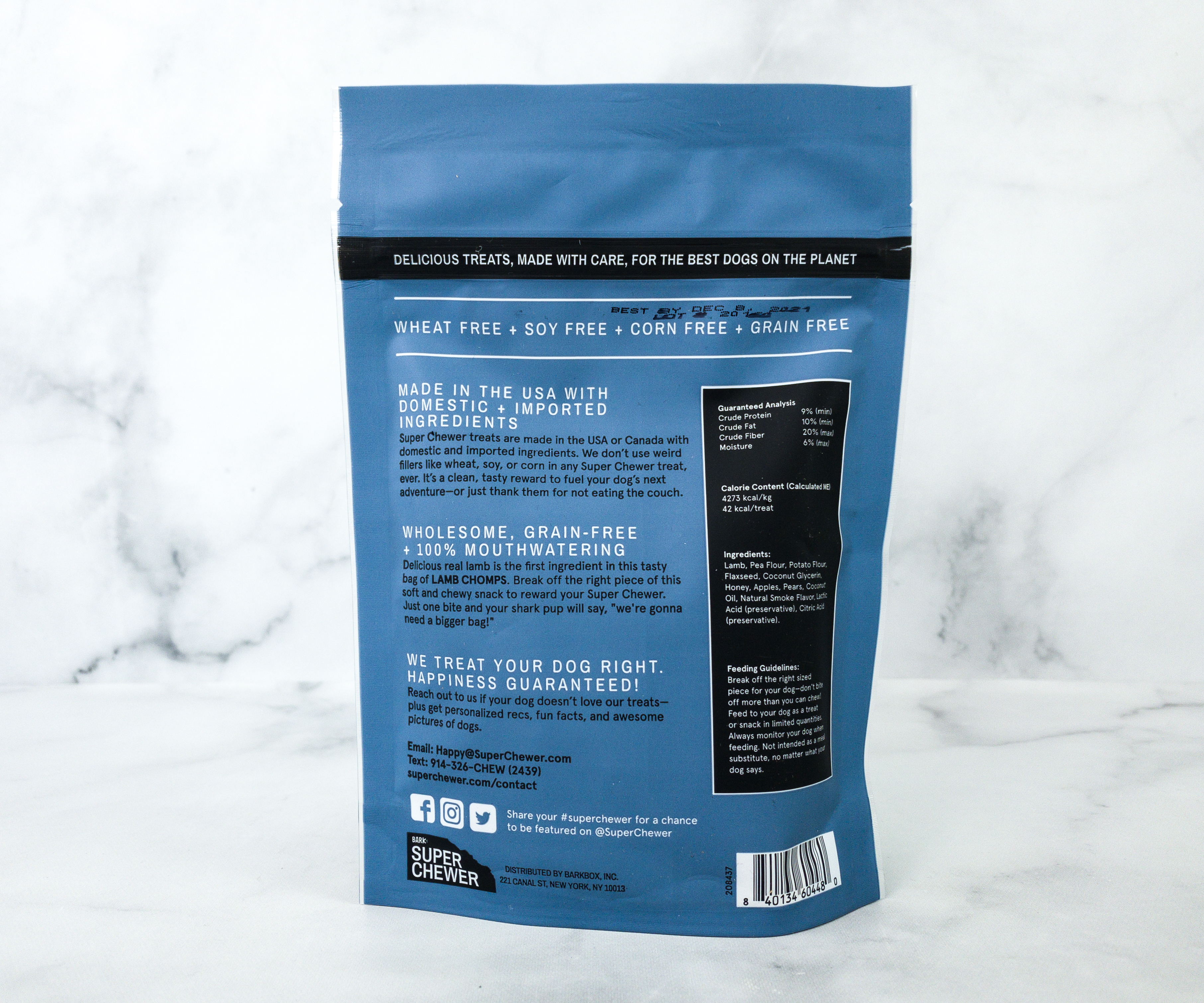 Like the first bag of treats, this doesn't contain any harmful ingredients for dogs. Aside from protein, lamb is rich in vitamin B12, niacin, and essential amino acids which help keep dogs active and healthy!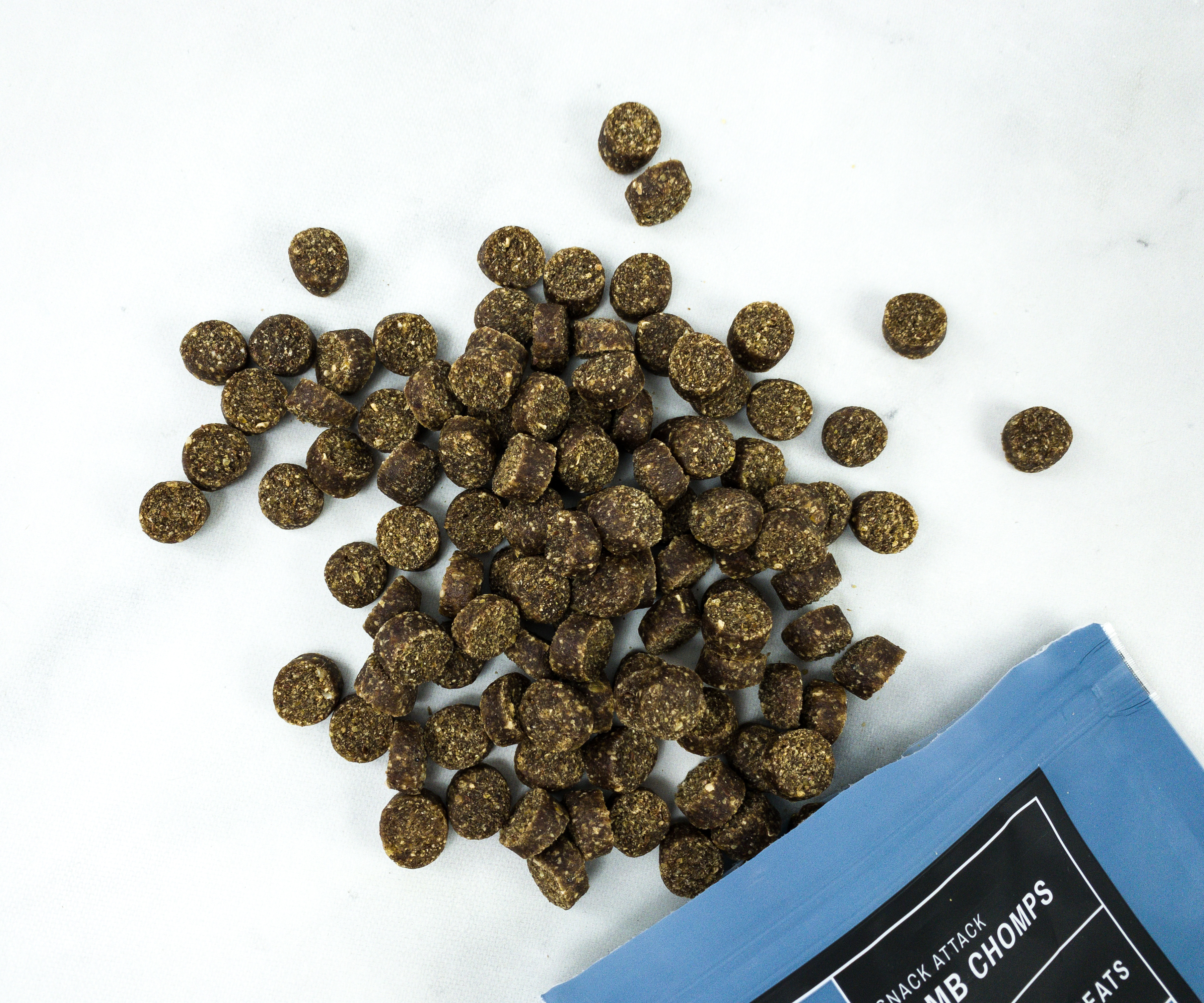 Since the treats are already broken down into small pieces, you can serve them to your pups directly out of the bag!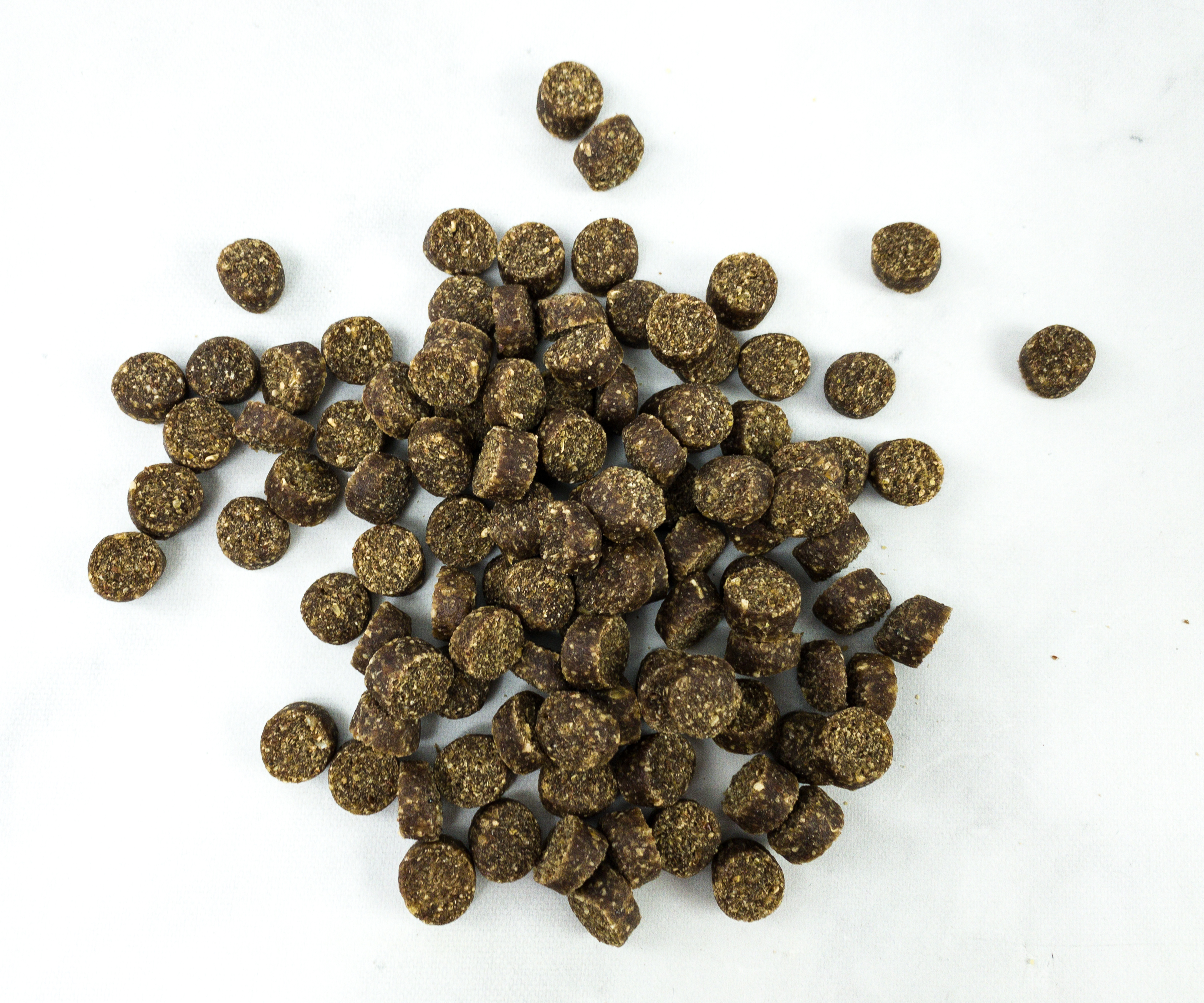 These tablet-shaped treats are also on the chewy side. They are moist and soft so our dogs love them!
Super Chewer takes into consideration what heavy chewers want and need, so each box is always a win! This month, we received 2 snack sticks that are both tough and chewy, plus 2 bags of treats made only with healthy ingredients. Of course, there were also toys for aggressive chewers. They are both made with durable materials. One toy even doubles as a dental scrubber, while the other also works as a treat dispenser. It's a well-thought-out curation overall!
What do you think of this month's Super Chewer Box?