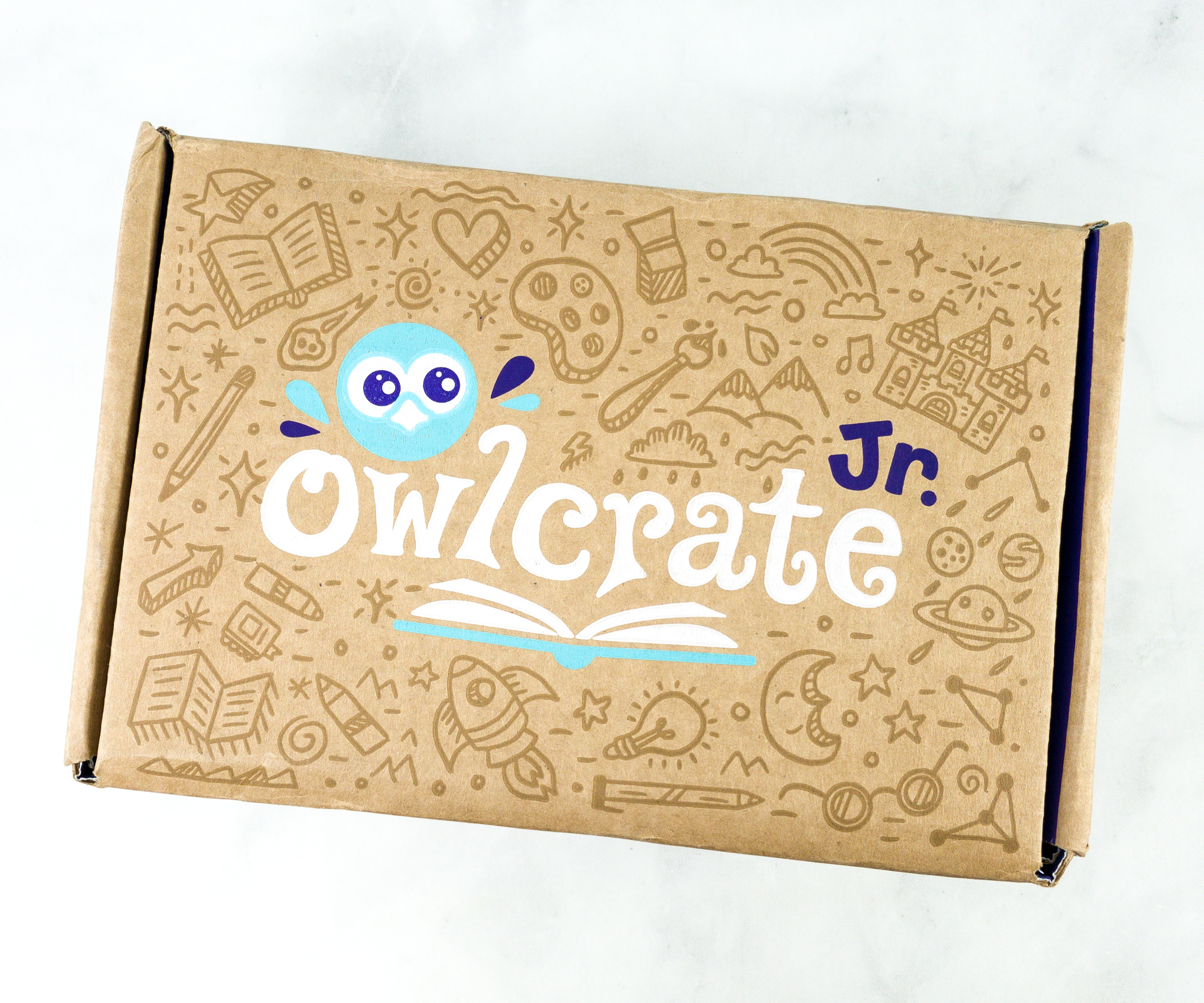 OwlCrate Jr. is a monthly book subscription box for young readers ages 8-12 with a middle-grade book plus fun gender neutral bookish items designed to enhance your little reader's experience. It's from OwlCrate, a super popular YA (young adult) fiction subscription.
DEAL: Save 15% on your first 1, 3 or 6-month subscription or gift with the promo code HELLO15 at checkout.
The inner flap has a guide to unboxing your crate!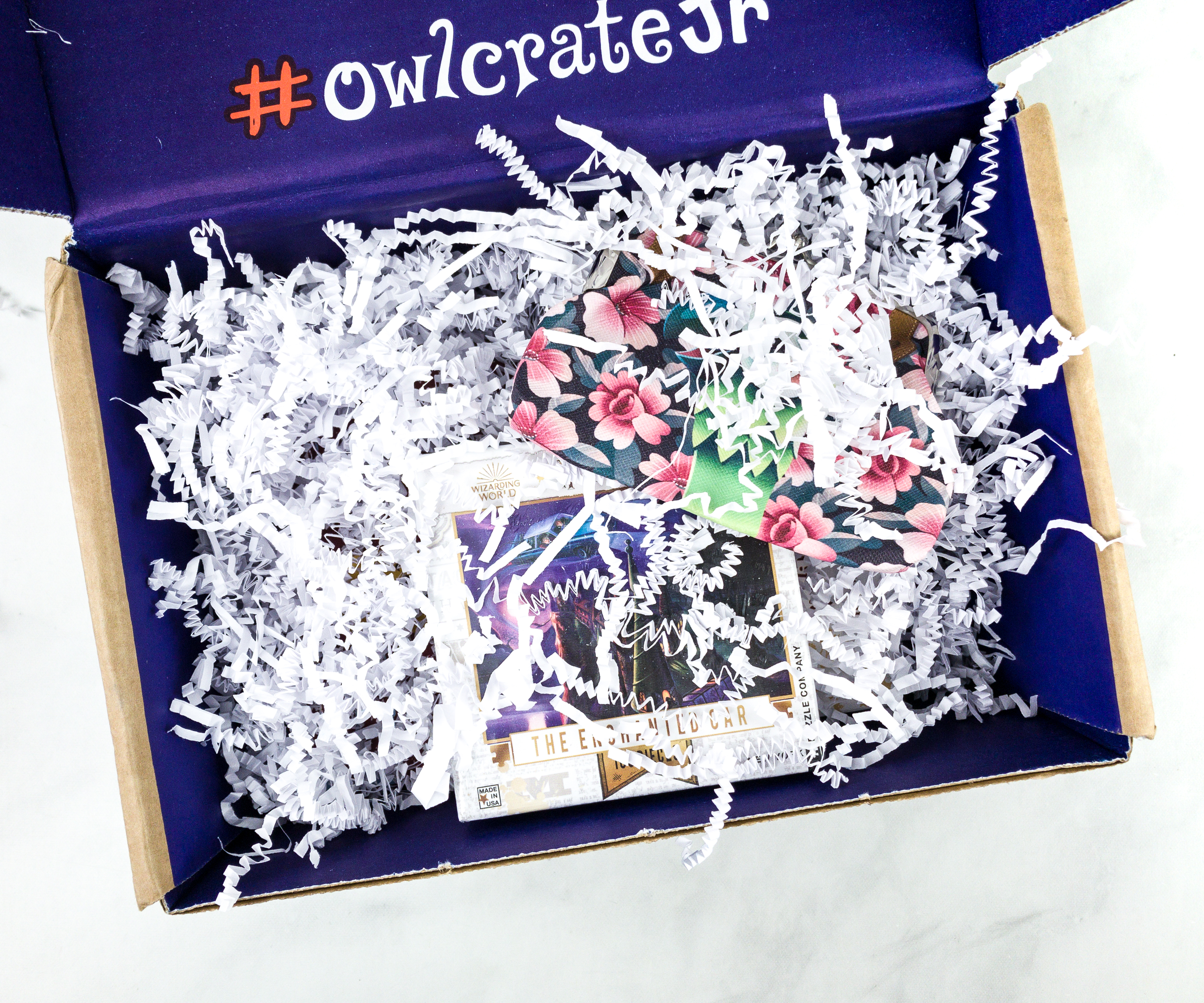 The items were packed with white squiggles.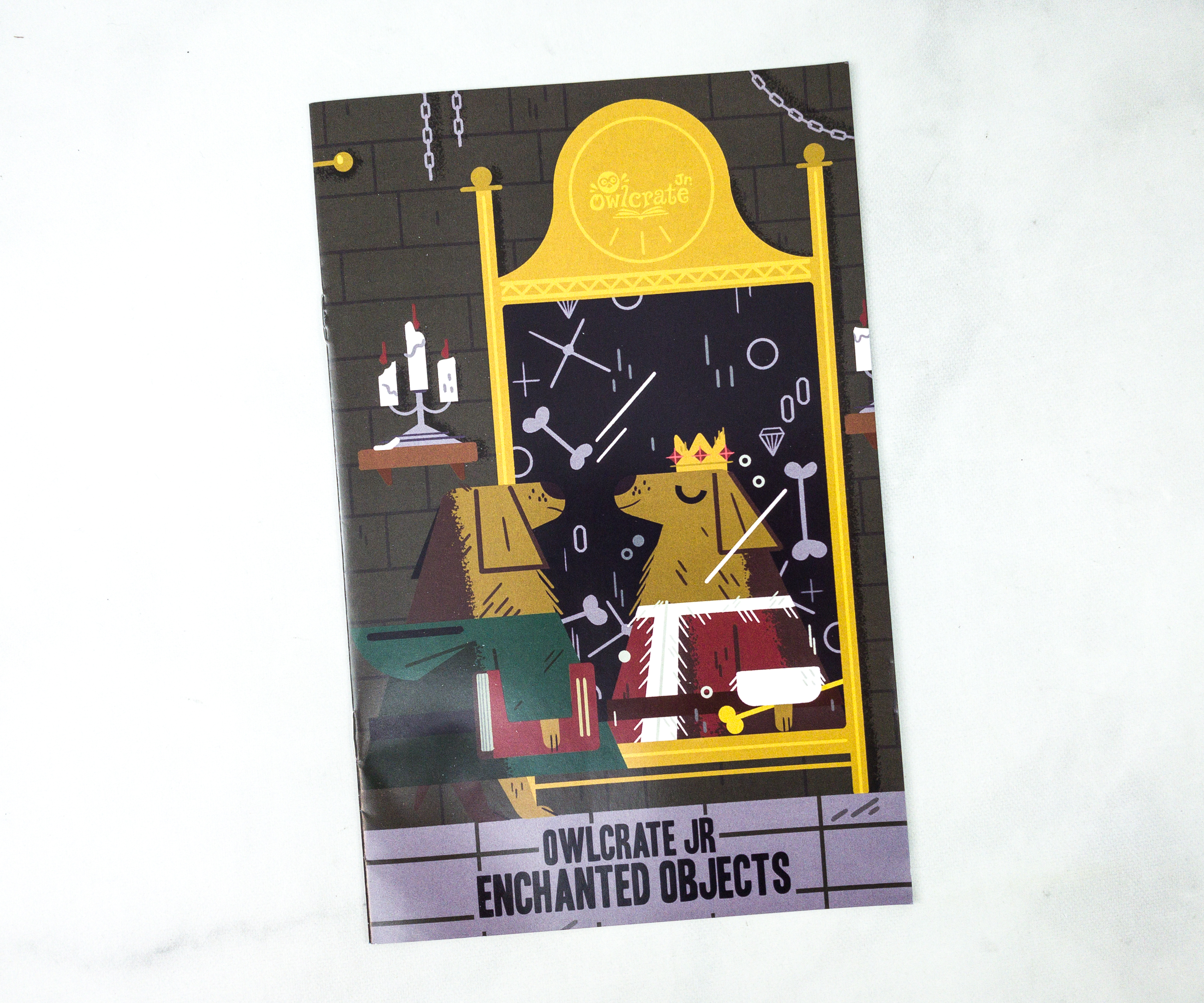 The theme for the August 2020 OwlCrate Jr. box is ENCHANTED OBJECTS! The mini magazine's cover is really nice!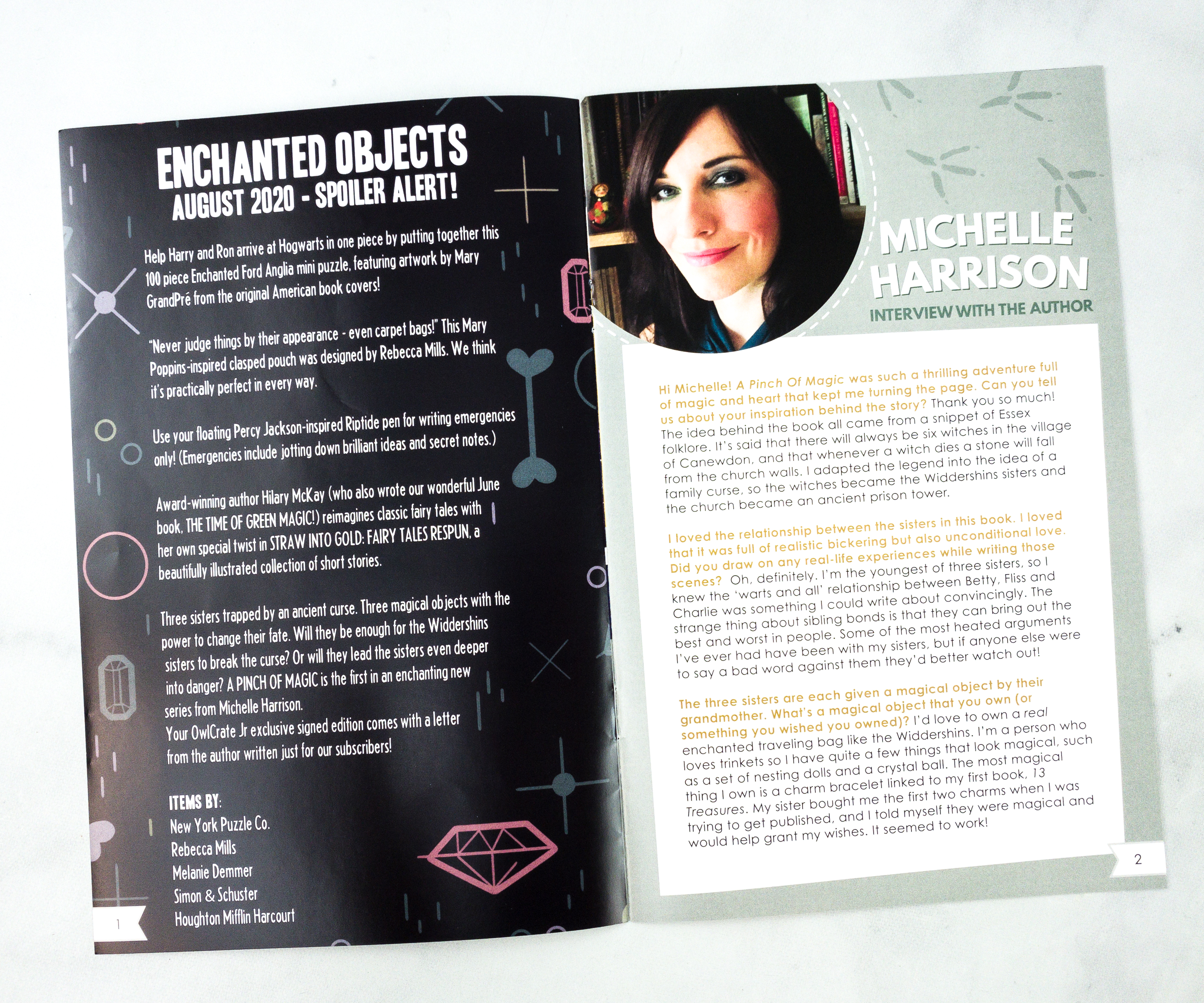 Inside, there's a list of all the items in the box, as well as an interview with this month's featured author Michelle Harrison.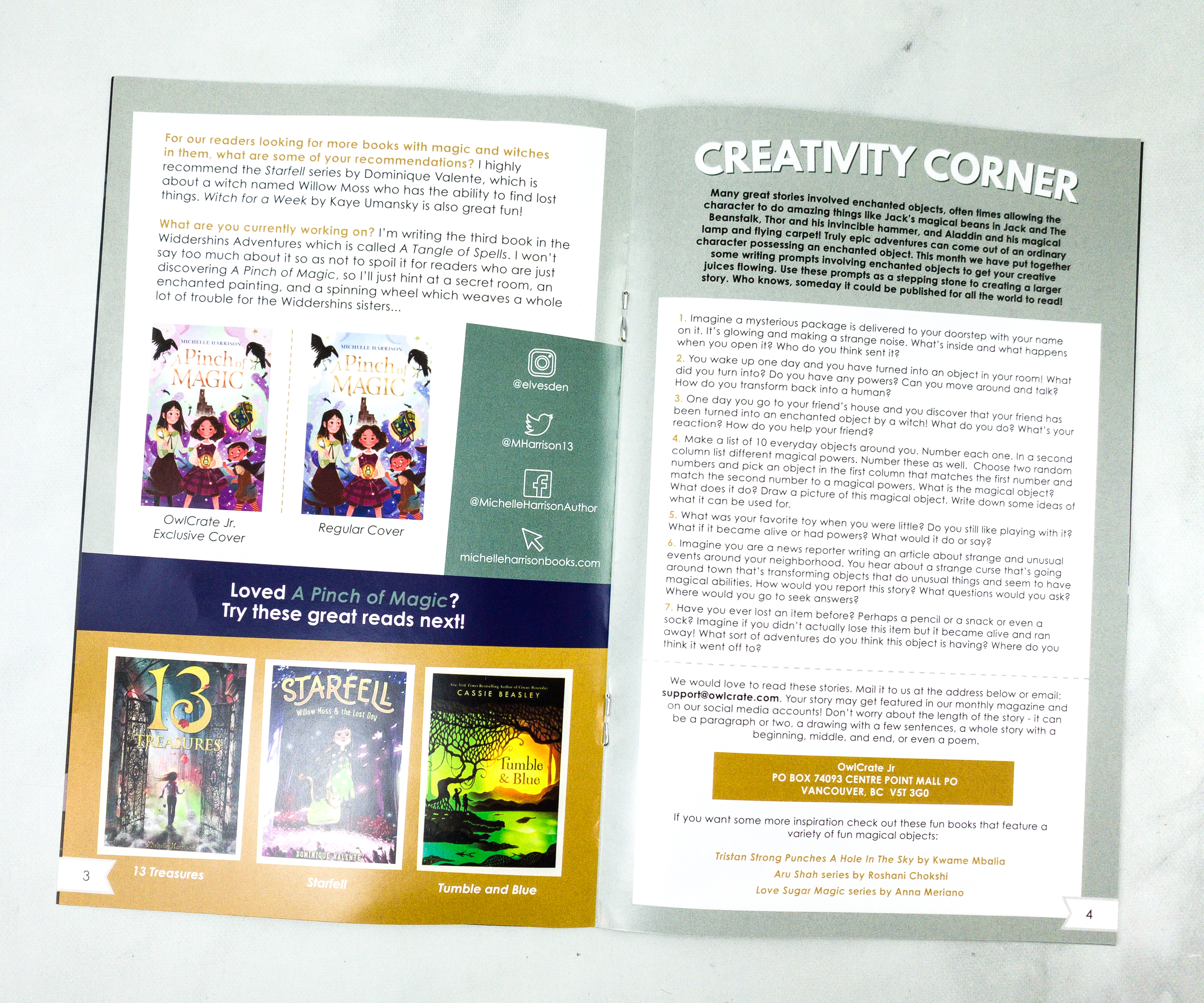 Knowing what inspired the author to pen a story can help children understand the book better.
They also suggested some titles for further reading, especially if you love this month's book: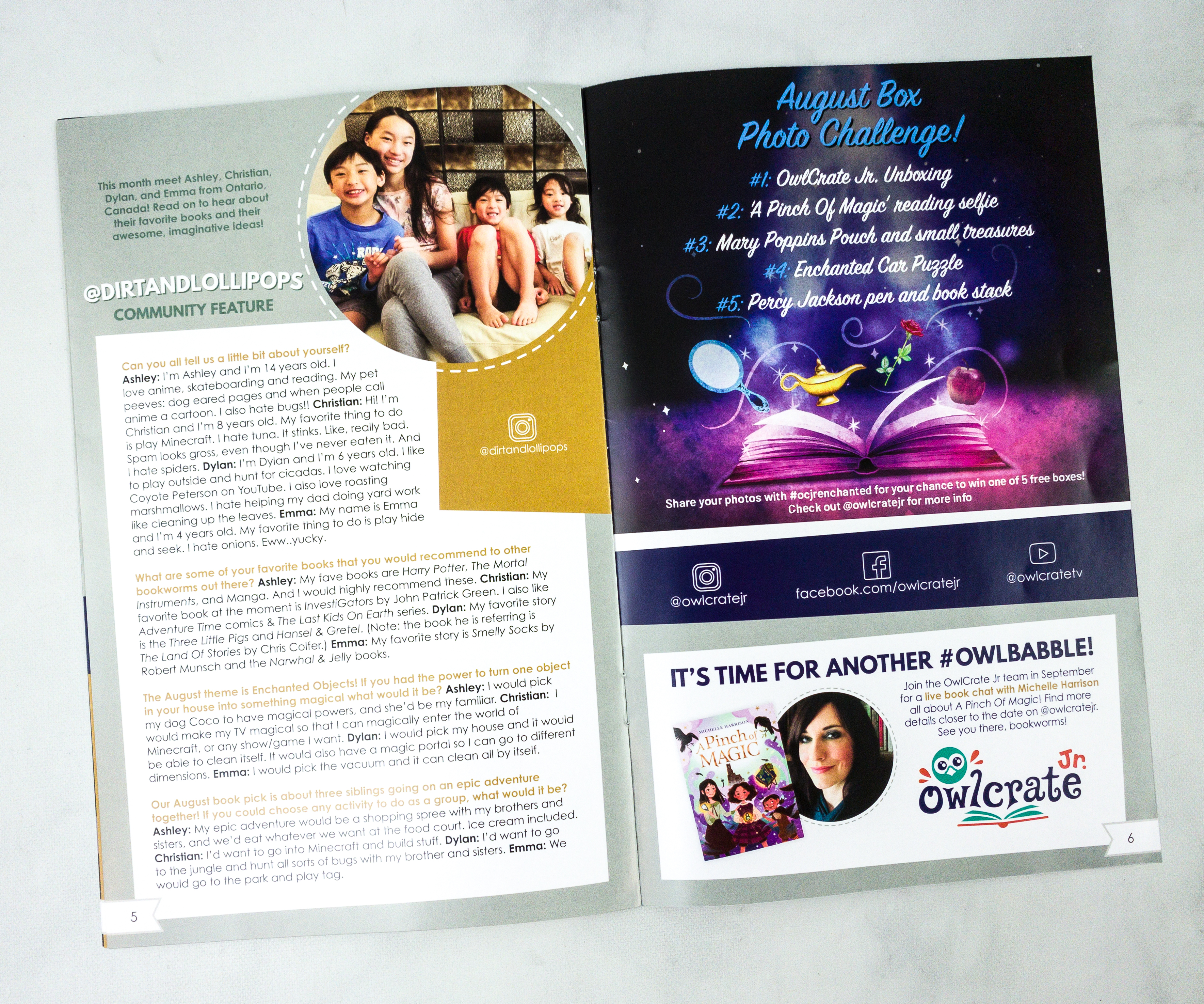 The next page has a community feature about @DIRTANDLOLLIPOPS. They also gave us info for the August Box Photo Challenge!
Everything in the August 2020 OwlCrate Jr. box!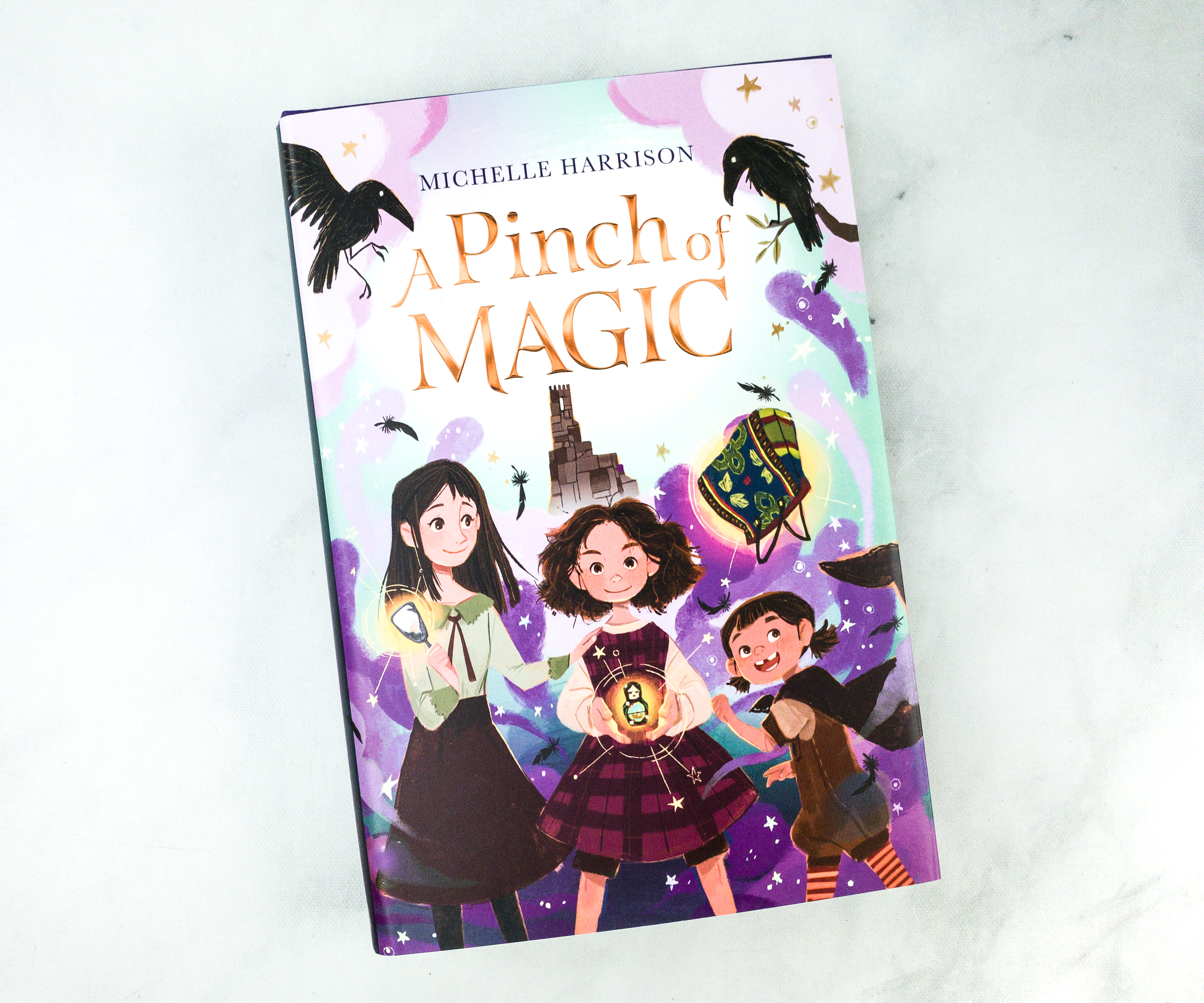 A Pinch of Magic by Michelle Harrison ($12.19)
An Amazon Best Book of the Month!

A spellbinding middle grade fantasy about three sisters who go on a quest to break the curse that's haunted their family for generations.​

All Betty Widdershins wants is an adventure—one that takes her far away from Crowstone, the gloomy island where she's always lived. But instead of an adventure, Betty and her sisters, Fliss and Charlie, are given of a set of magical objects, each with its own powers: a scruffy carpet bag, a set of wooden nesting dolls, and a gilt-framed mirror. And these magical objects come with their own terrible secret: the sisters' family is haunted by a generations-long curse that prevents them from ever leaving their island—at the cost of death.

The sisters set out to break the curse and free their family forever. But after stumbling upon a mysterious prisoner who claims to be able to help them, they find themselves in great danger. And in order to break the curse—and stay alive—they must unravel a mystery that goes back centuries, one that involves shipwrecks, smugglers, and sorcery of the most perilous kind.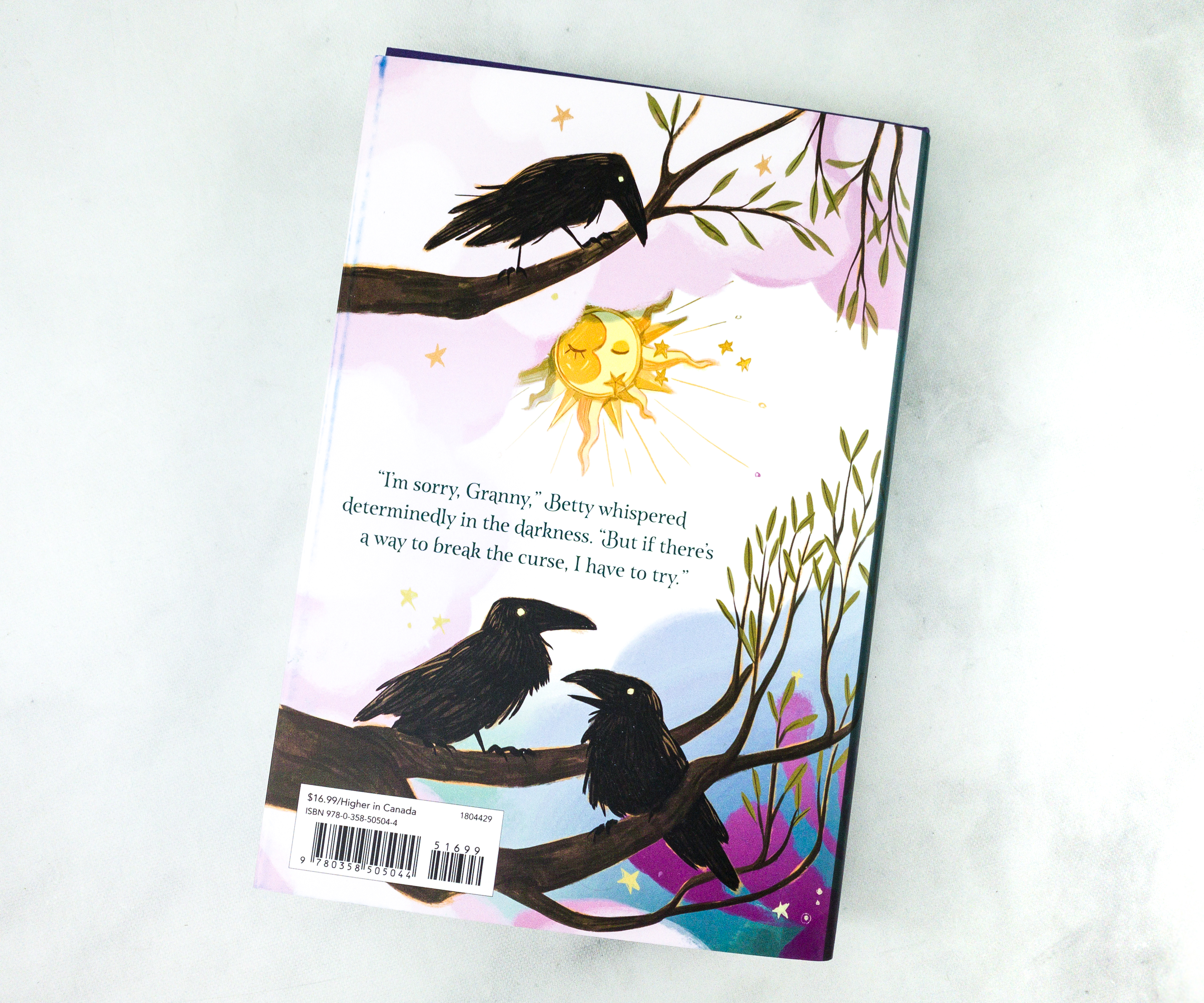 The cover art looks great! In front are the 3 sisters who are the story's protagonists, and at the back are 3 crows plus an excerpt from the story.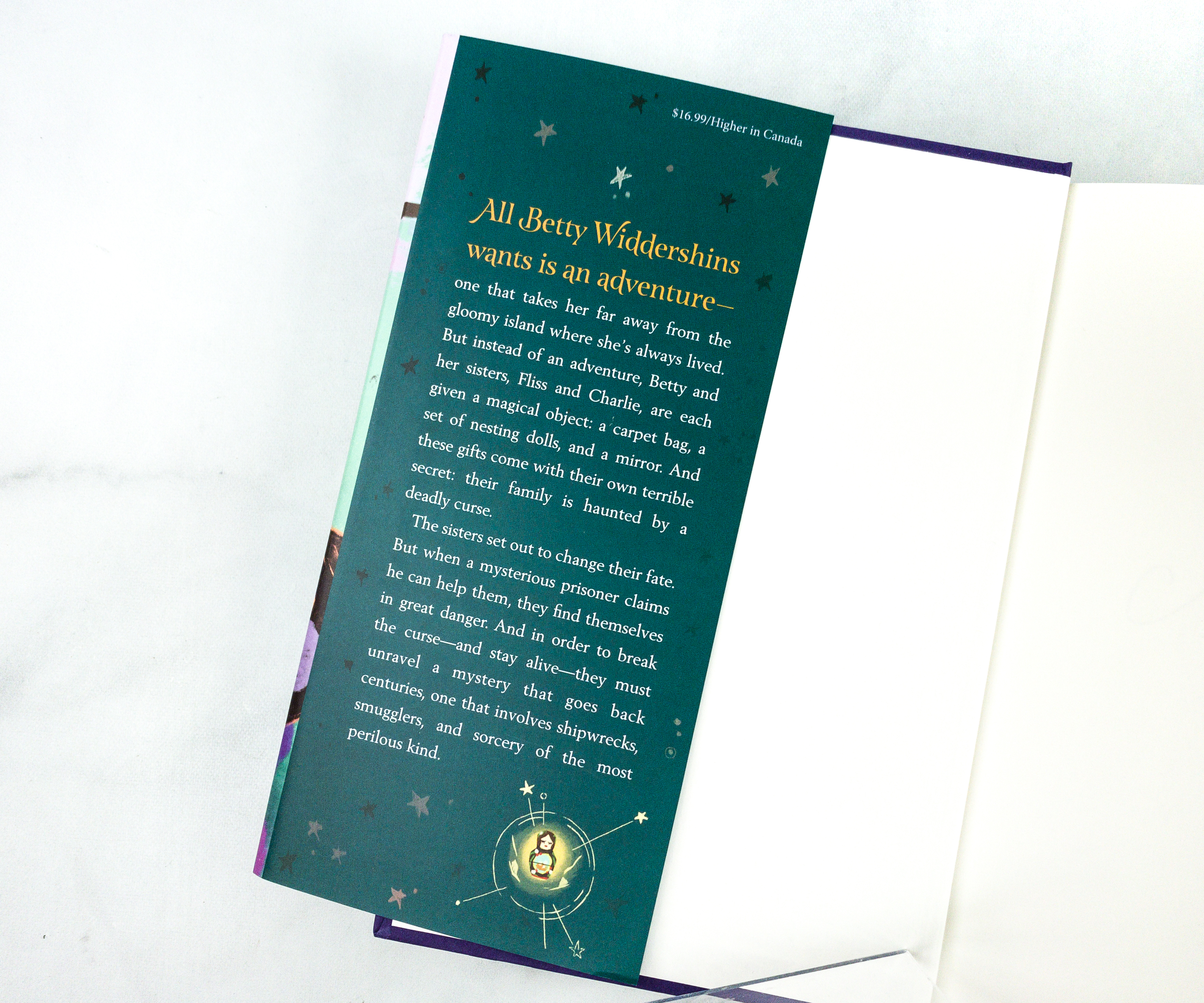 The synopsis printed on the flap of the dust jacket gave us a peek on what the story is all about. It introduced us to the Widdershins sisters, Betty, Fliss, and Charlie.
One of the pages has the author's signature on it.
The sisters and their family is trapped in an ancient curse that they wish to break. They were given magical objects, each with its own power: a carpet bag, a set of wooden nesting dolls, and a gilt-framed mirror. However, each of the items came with their own terrible secret as well.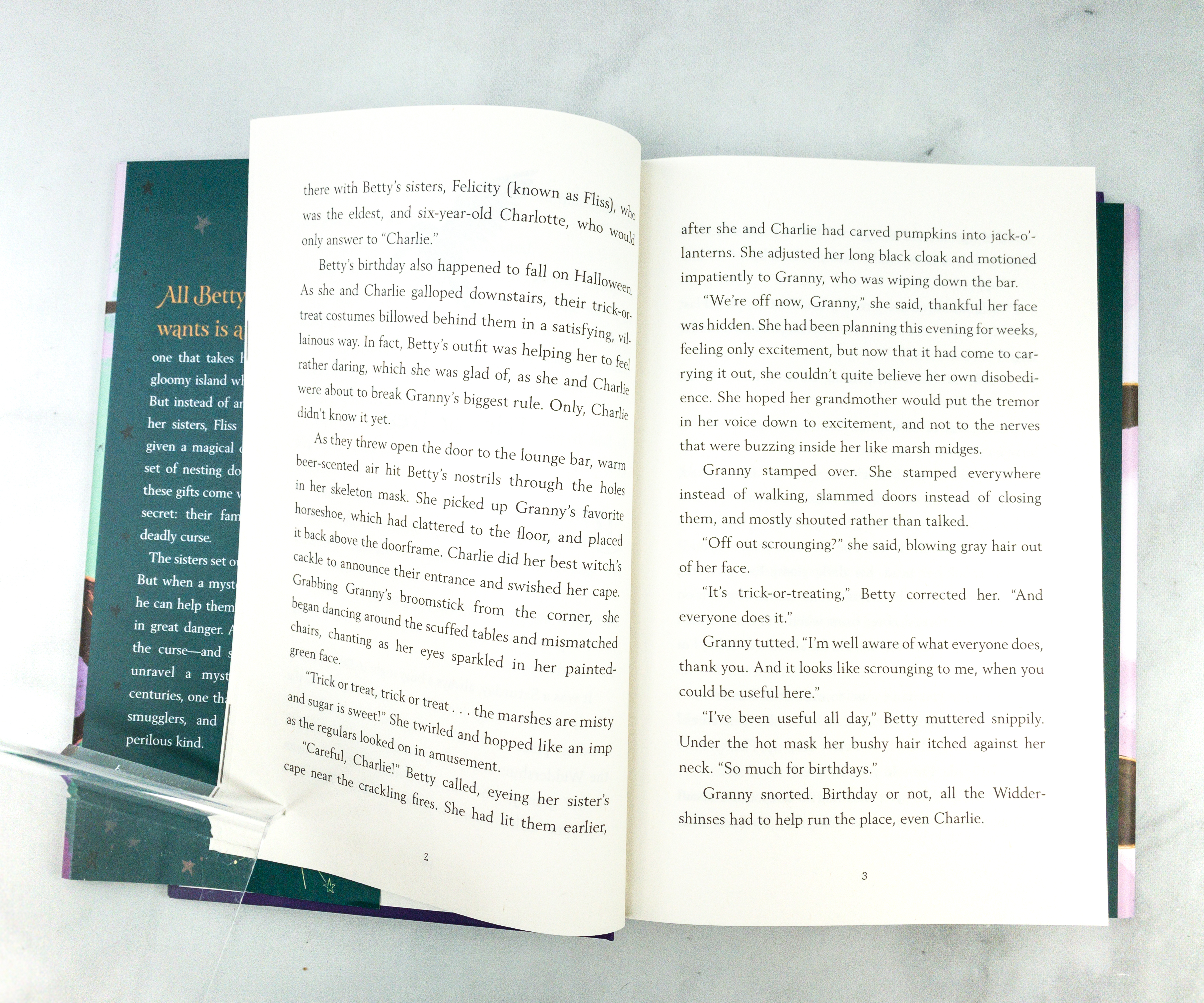 It's really a pinch of magic reading this book, and it's a cute story that middle-schoolers will enjoy!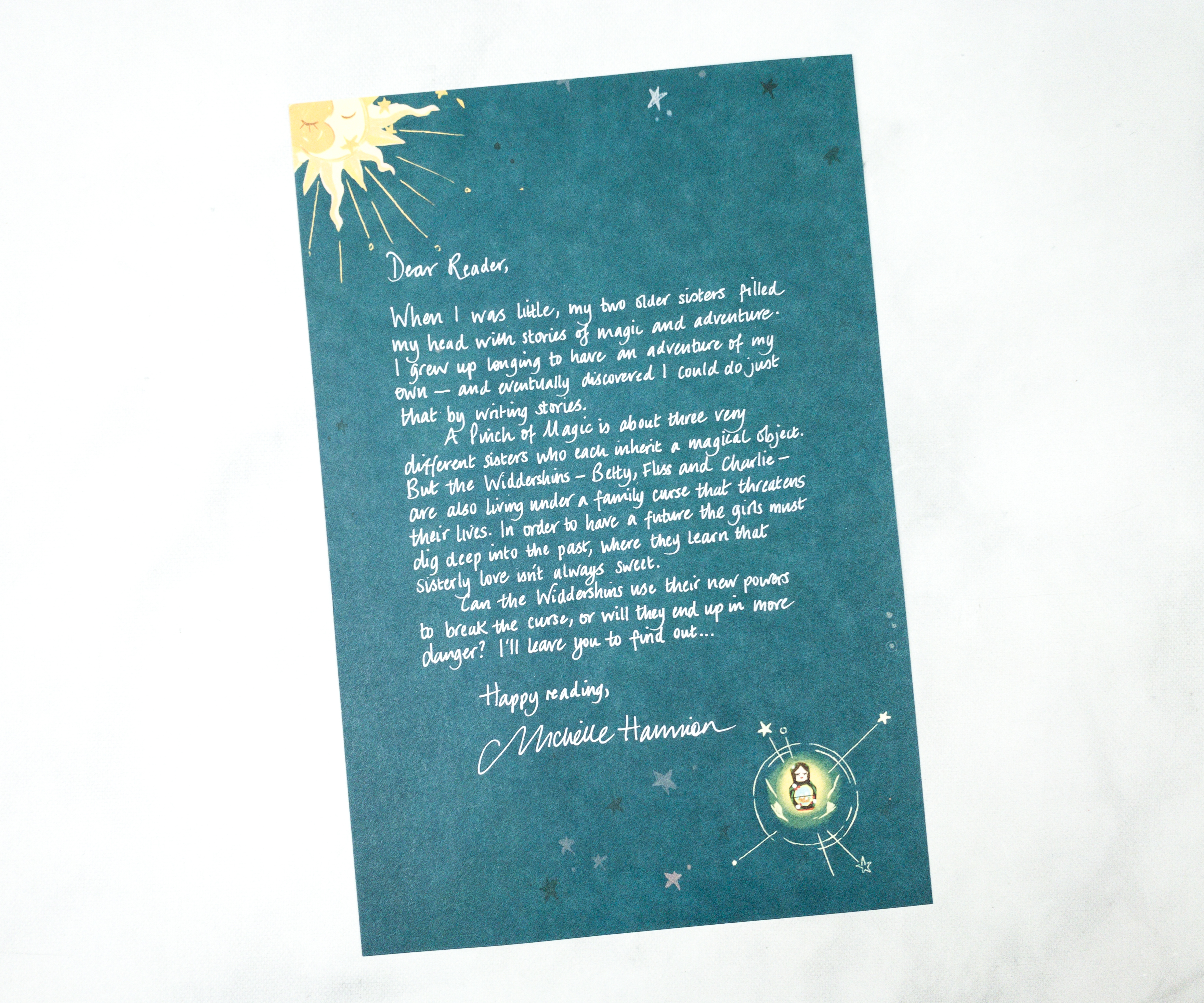 There's a card with a note from the author.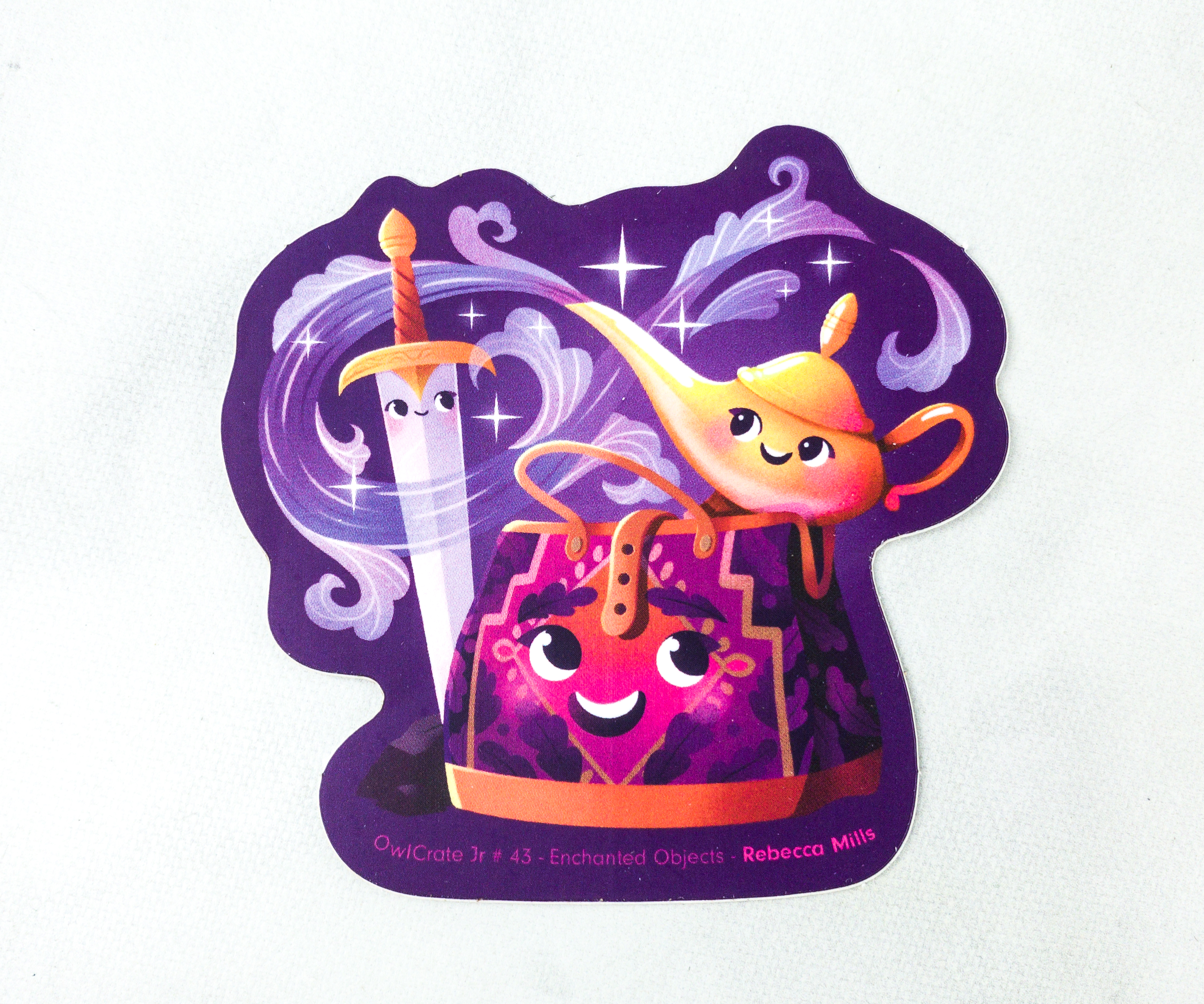 Sticker. The sticker is designed by Rebecca Mills. It features magical objects, including a lamp, a bag, and a sword.
Pen. It's a nice twist pen that my daughter can use for jotting down notes! On the lower half of the barrel, the word Riptide is printed, because it is inspired by Percy Jackson.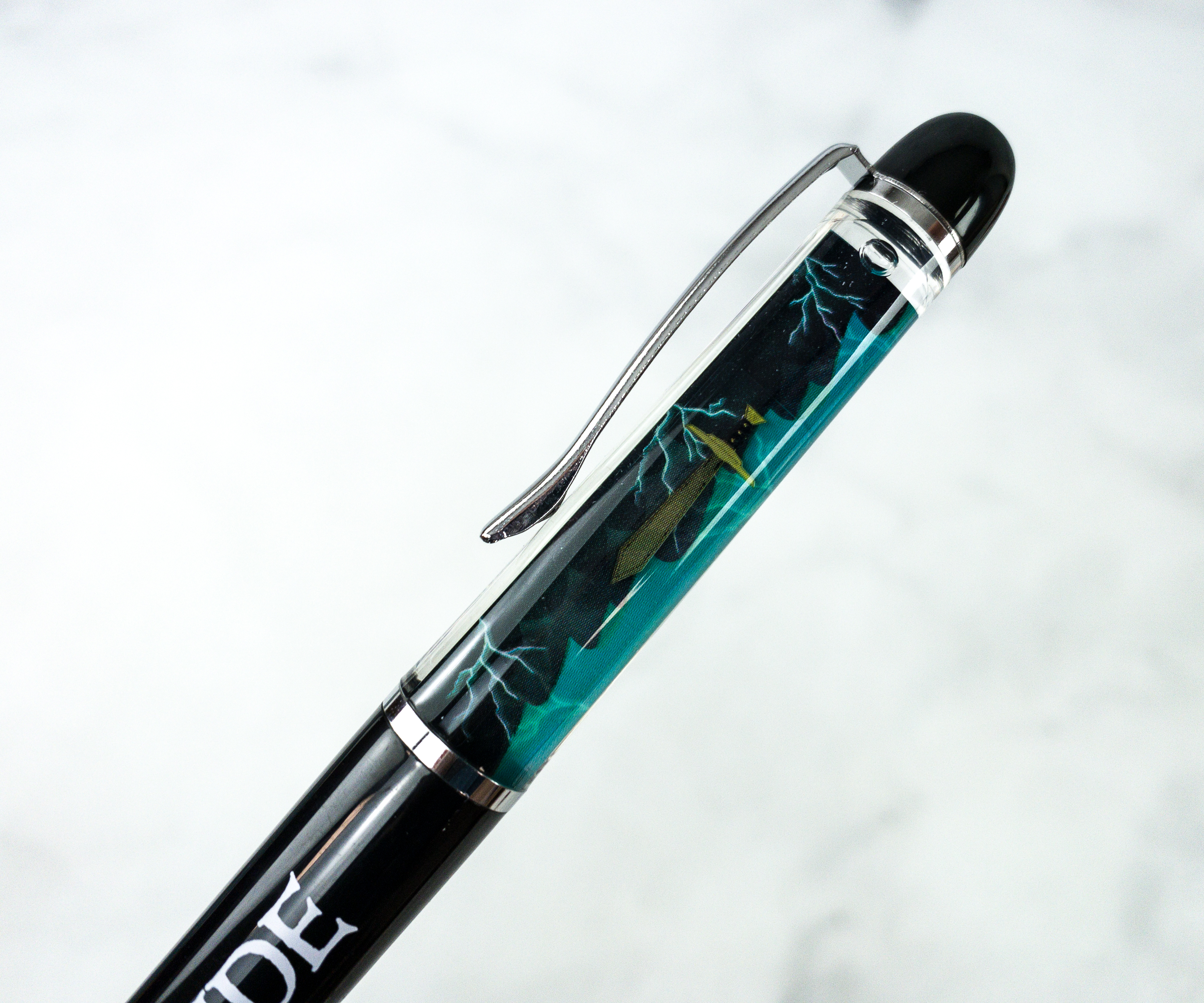 The barrel of the pen looks nice! This side has an image of what looks like Annabeth's Knife.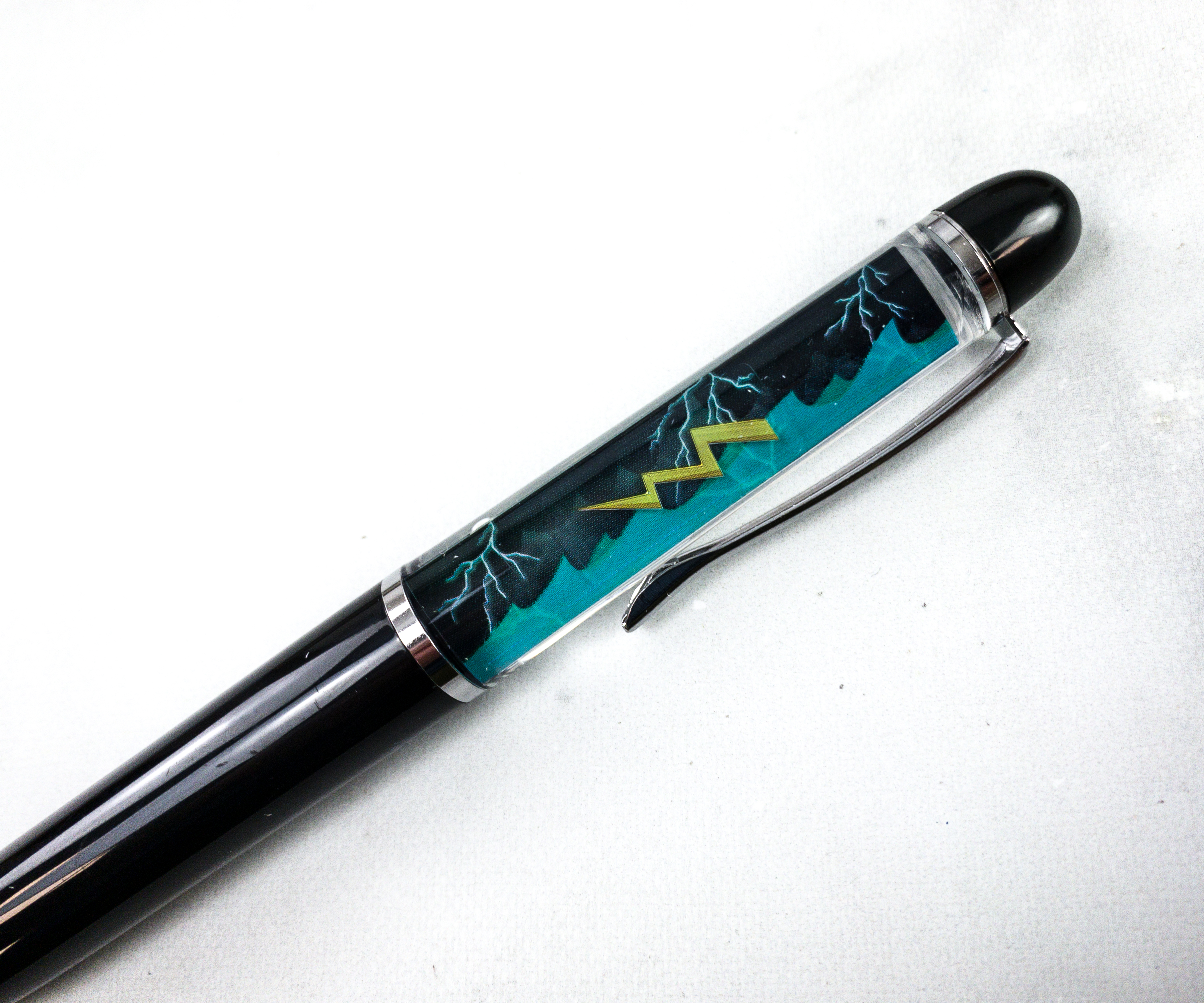 There's another popular image on the other side: the thunderbolt!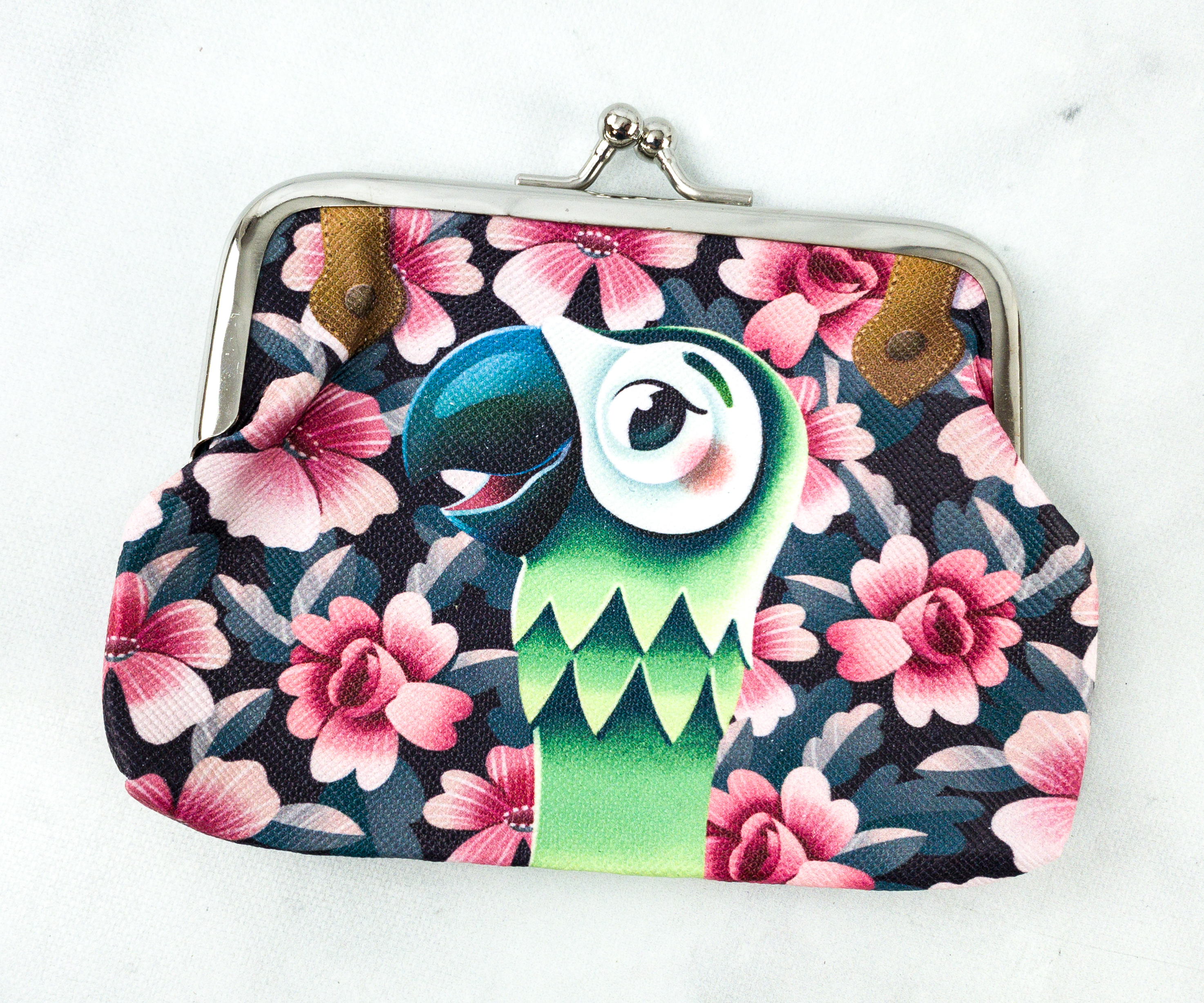 Clasped Pouch. This pouch is also designed by Rebecca Mills, and it's inspired by Mary Poppins!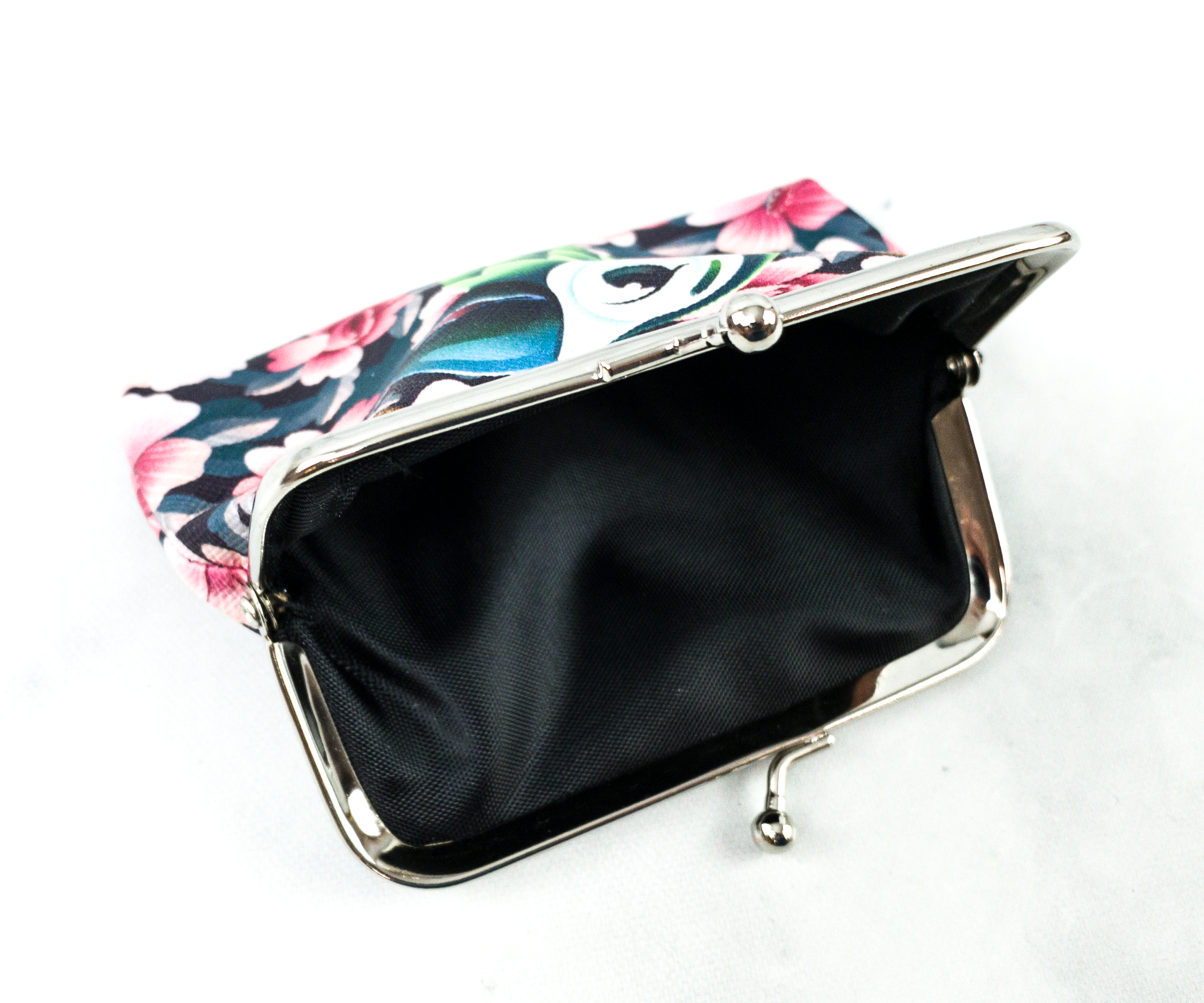 The pouch can fit spare changes, small jewelry pieces, or other trinkets.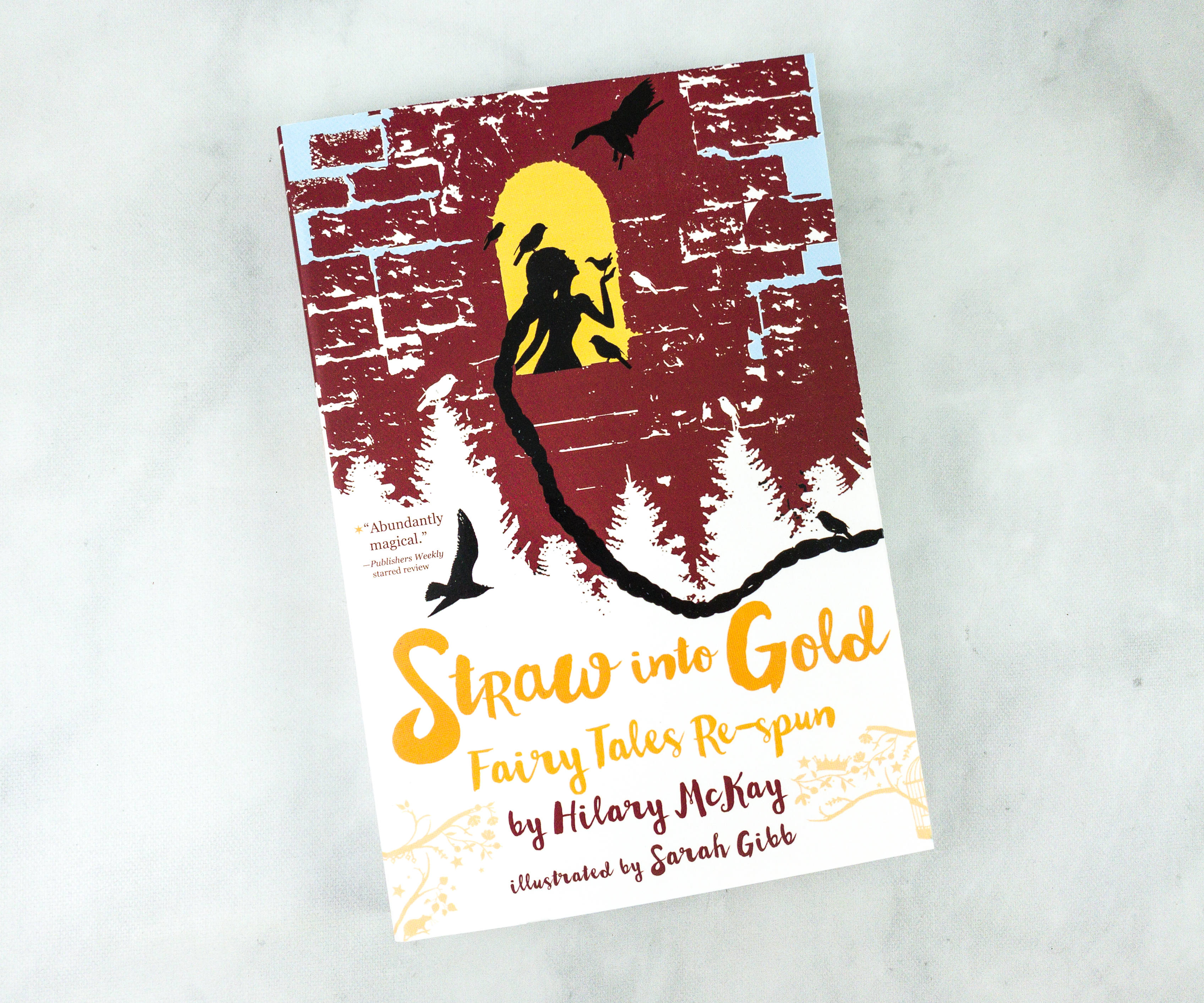 Straw Into God Fairy Tales Re-spun by Hilary McKay ($11.59)
Award-winning author Hilary McKay reimagines classic fairy tales with humorous and heartfelt twists in this illustrated collection of short stories that Booklist calls "a real delight."

Imagine Hansel and Gretel's story from their teacher's point of view, when Gretel submits her report of, "What I Did in the Holidays, and Why Hansel's Jacket Is So Tight." Learn the story of how Rumpelstiltskin was used by a greedy girl who wanted to marry a prince in "Straw into Gold." Find out what was really underneath all those mattresses the unlucky princess had to sleep on—and who the prince was really in love with—in "The Prince and the Problem."

Award-winning author Hilary McKay brings a modern sensibility and inventive quirkiness to this beautiful collection of ten classic fairy tales, reimagining them with emotional depth and lighthearted humor. Each story is also accompanied by delicate black and white illustrations.

This sure-to-be treasured collection includes:
Rapunzel
Cinderella
The Princess and the Pea
Rumpelstiltskin
The Pied Piper
The Swan Brothers
Snow White
Red Riding Hood
The Twelve Dancing Princesses
Hansel and Gretel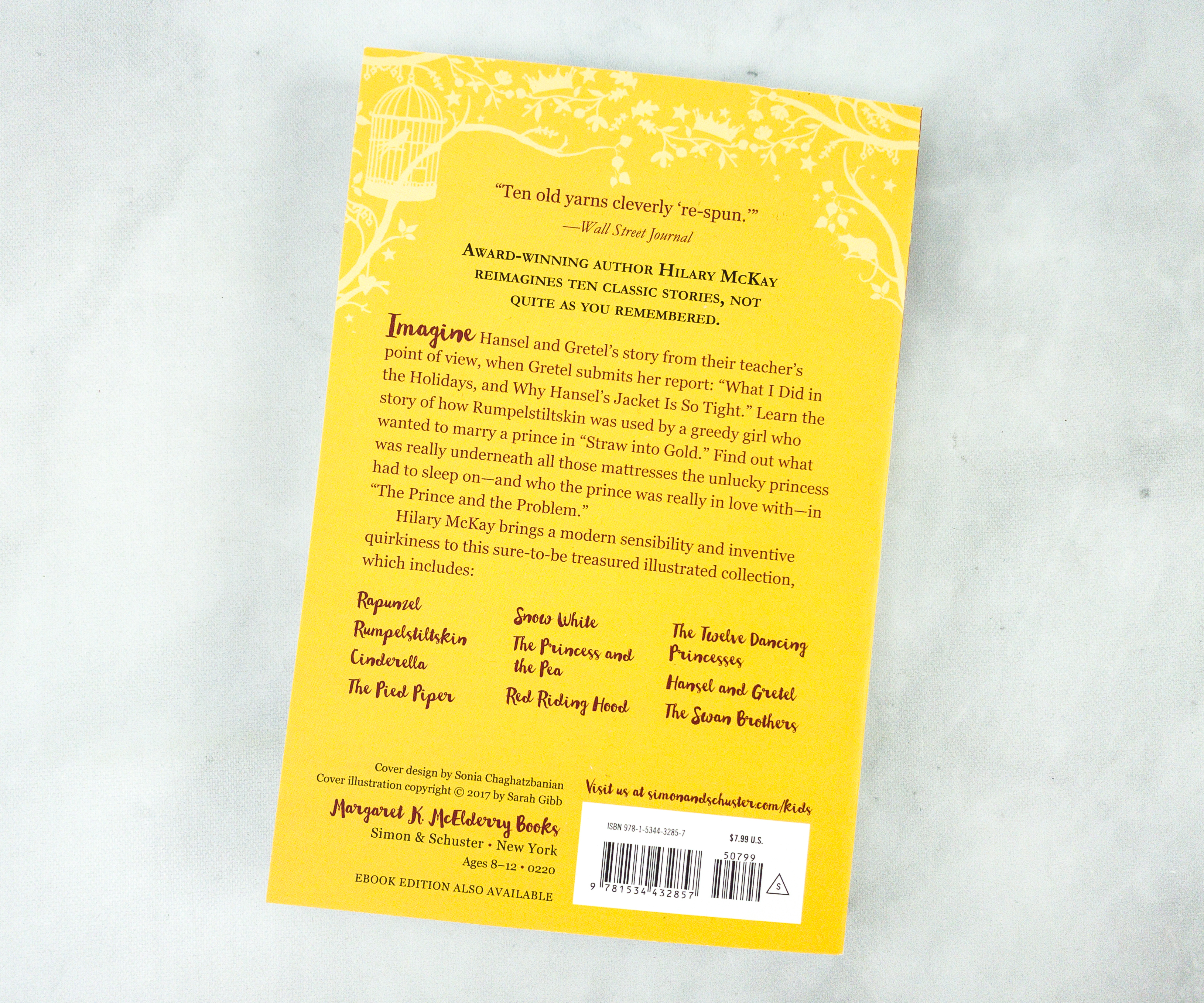 Hilary McKay reimagined some of the most popular tales in this book of short stories. You will find classics like Rapunzel, Cinderella, Snow White, Hansel and Gretel, and more!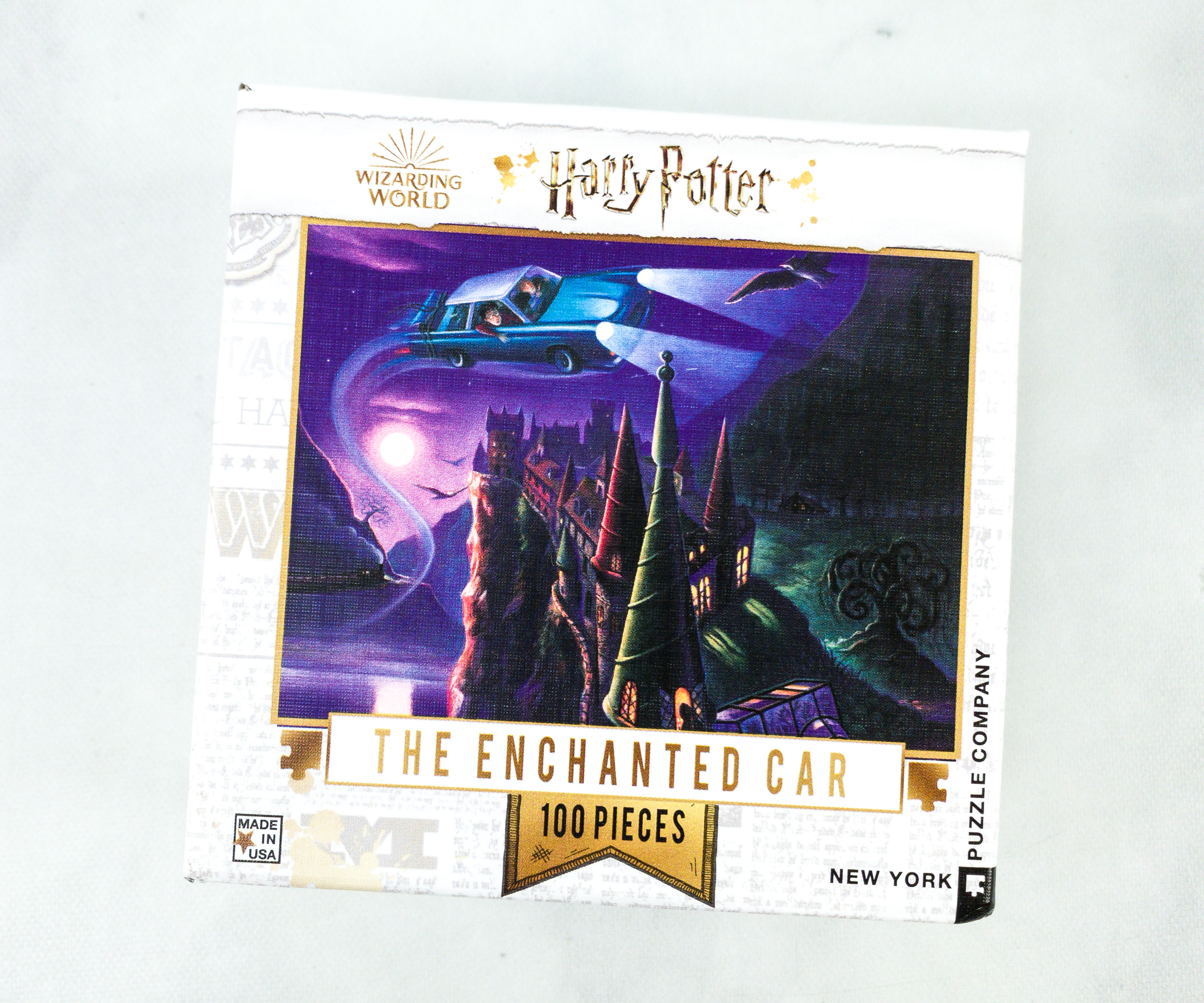 Harry Potter Enchanted Car Puzzle. Remember the time when Ron and Harry didn't catch the train and used Ron's dad's enchanted Ford Anglia instead? You can relive the thrill and magic of that scene by completing this puzzle!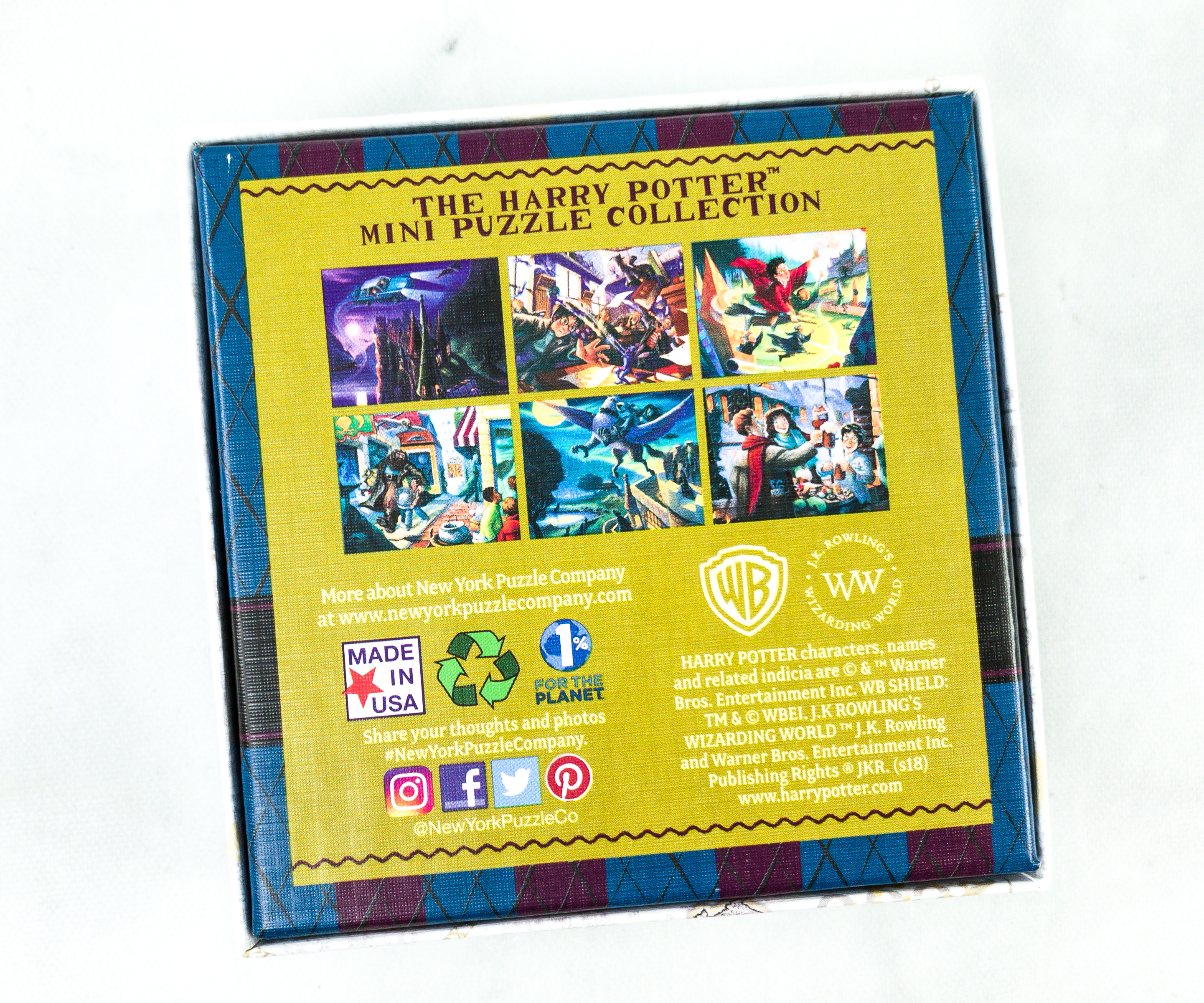 The bottom of the box shows other mini-puzzle designs from the Harry Potter collection!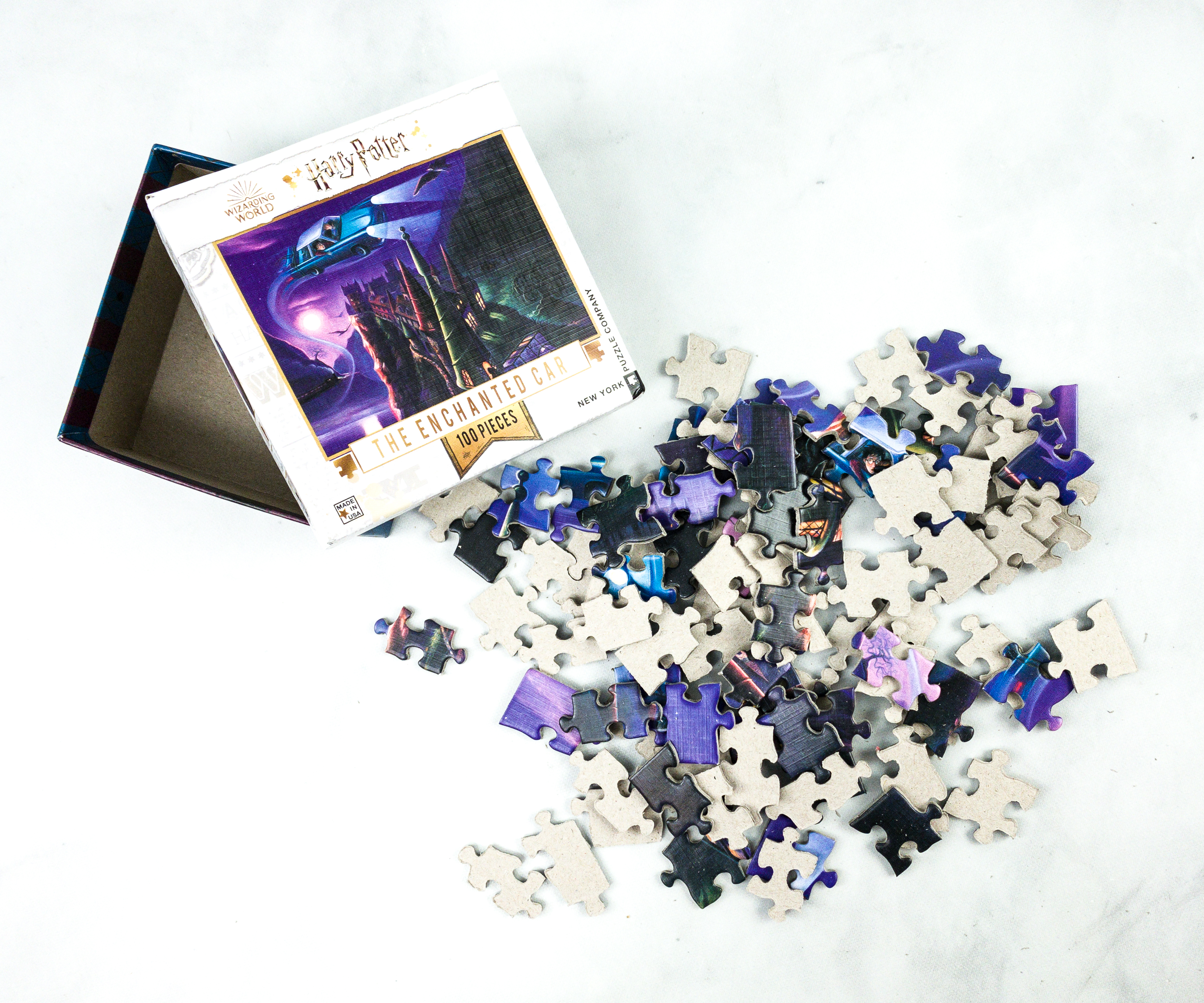 The puzzle consists of 100 pieces.
My kids enjoyed completing this one! It looks magical and it's worth putting on display!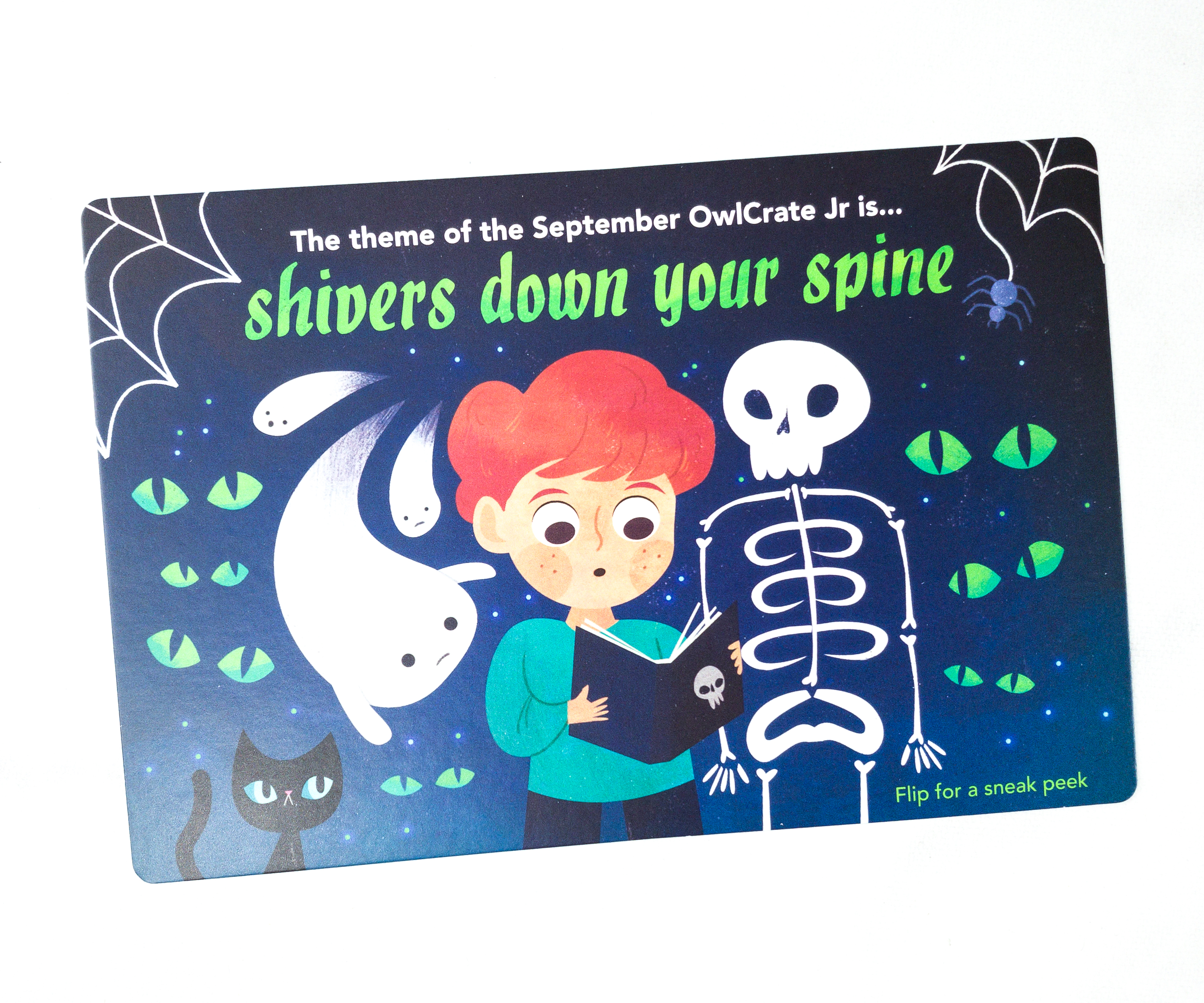 They gave us a sneak peek for the next box! The September 2020 theme is Shivers Down Your Spine!
Readers beware, you're in for a scare! September's book is a stunning own-voice ghost story that will have you turning the pages late into the night! This story will be perfect for fans of The Jumbies, Doll Bones, and ghost stories from around the world.
My daughter loves this month's theme! The box included a bunch of "magical" objects, like the clasped pouch inspired by Mary Poppins and the Ford Anglia puzzle from Harry Potter. The featured book is also great! Three sisters and magical objects might seem like a cliché, but it still worked for this story, and my daughter likes it! She also enjoyed the fairy tale book, which includes a reimagining of some of the fairy tale classics that we already know. Next month's theme sounds cool! Halloween is coming and we're thrilled!
What did you think of the OwlCrate Jr. box this month?