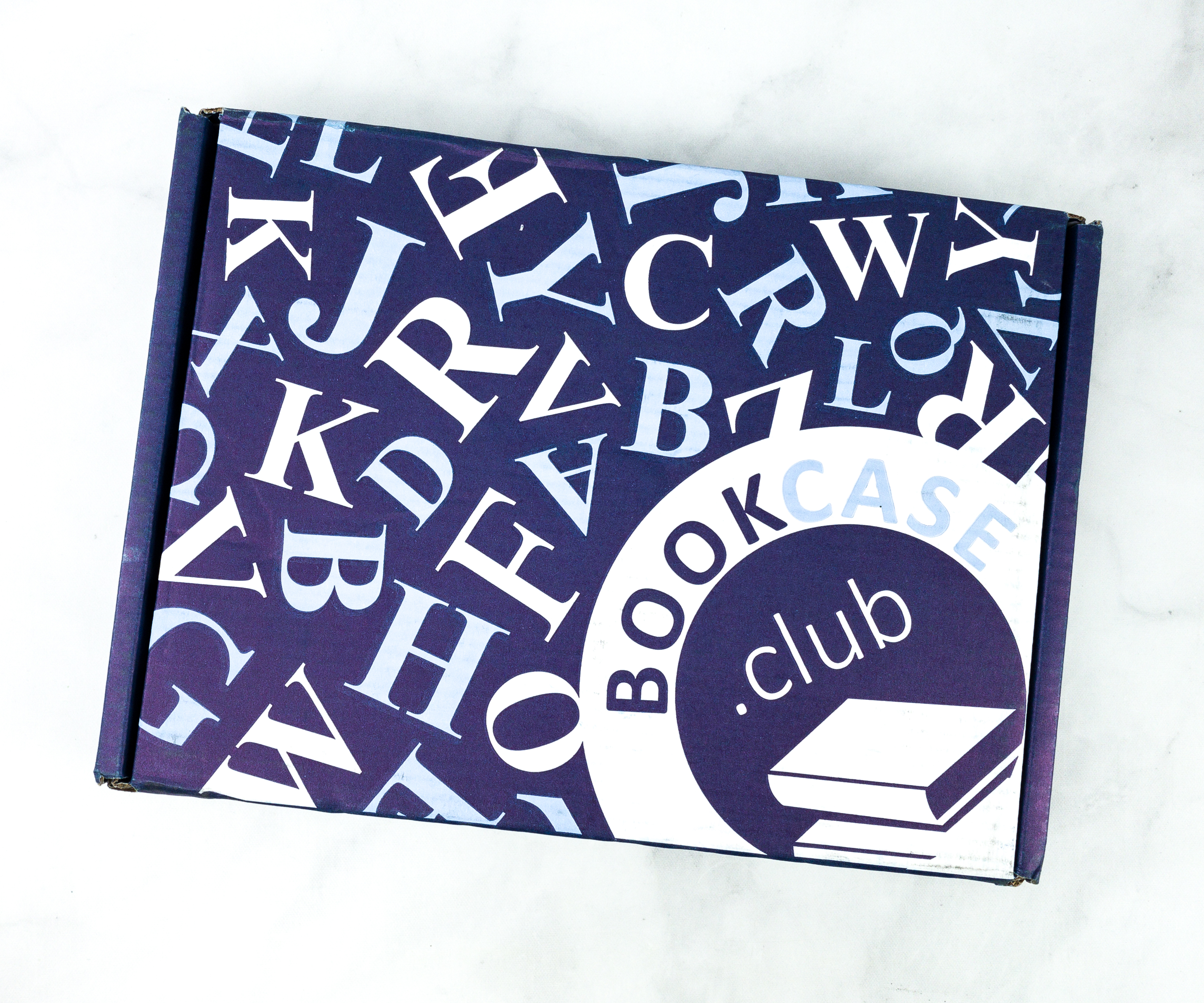 BookCase.Club is a monthly book subscription box where you'll receive two hand-picked books in one of eight genres. (For the children's picture book box you'll get four books!) This is an inexpensive book subscription – less than $15 including shipping per month!
This is the Strange Worlds Case, which is all about Sci-Fi/Fantasy.
DEAL: Save 50% on your first month! Use coupon code HELLOSUB501M. OR Get 10% off your entire order! Use coupon code HELLOSUB10.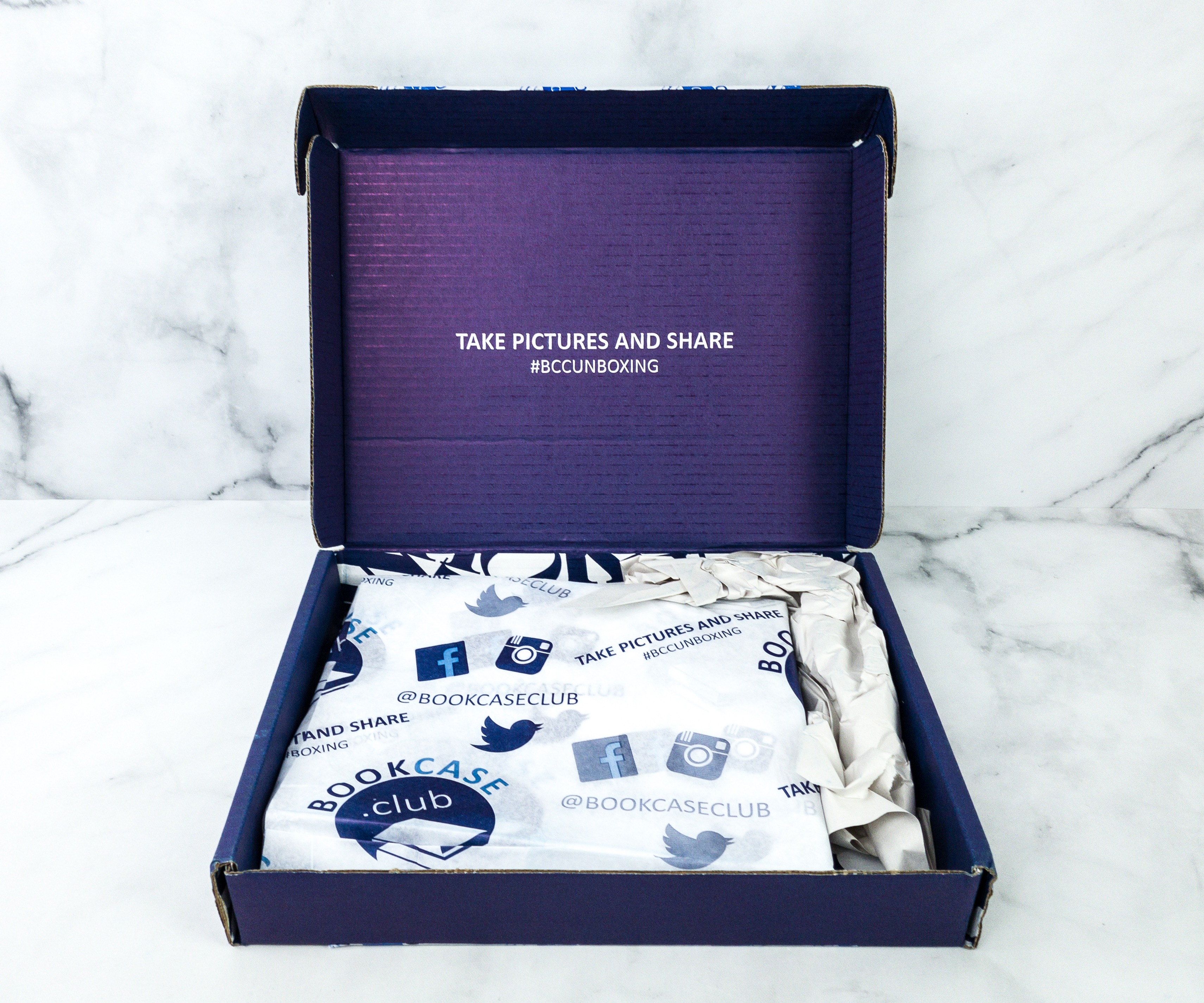 When you sign up, you'll pick the genre.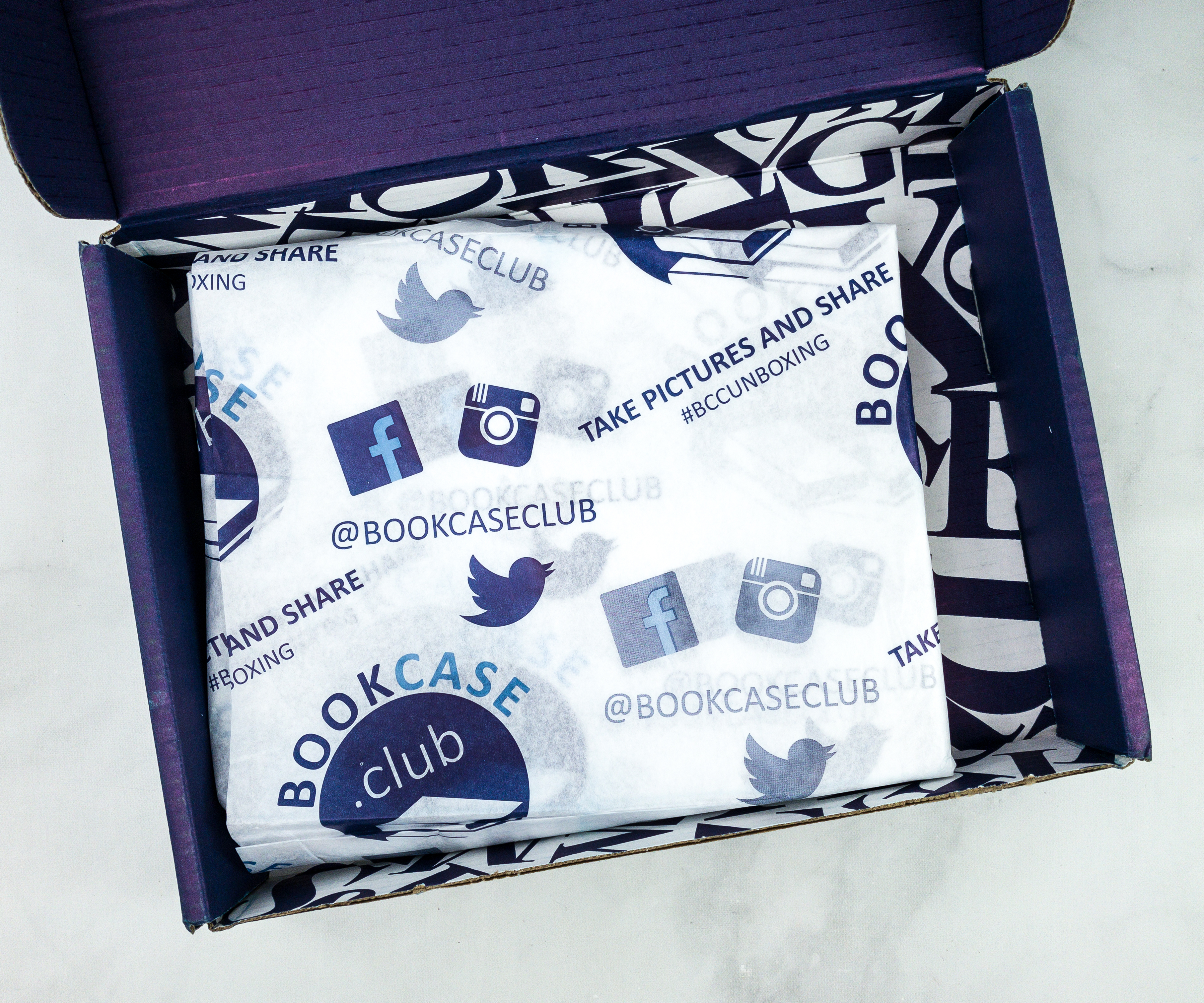 The books were wrapped with a tissue paper featuring the BookCase Club logo and social media handles.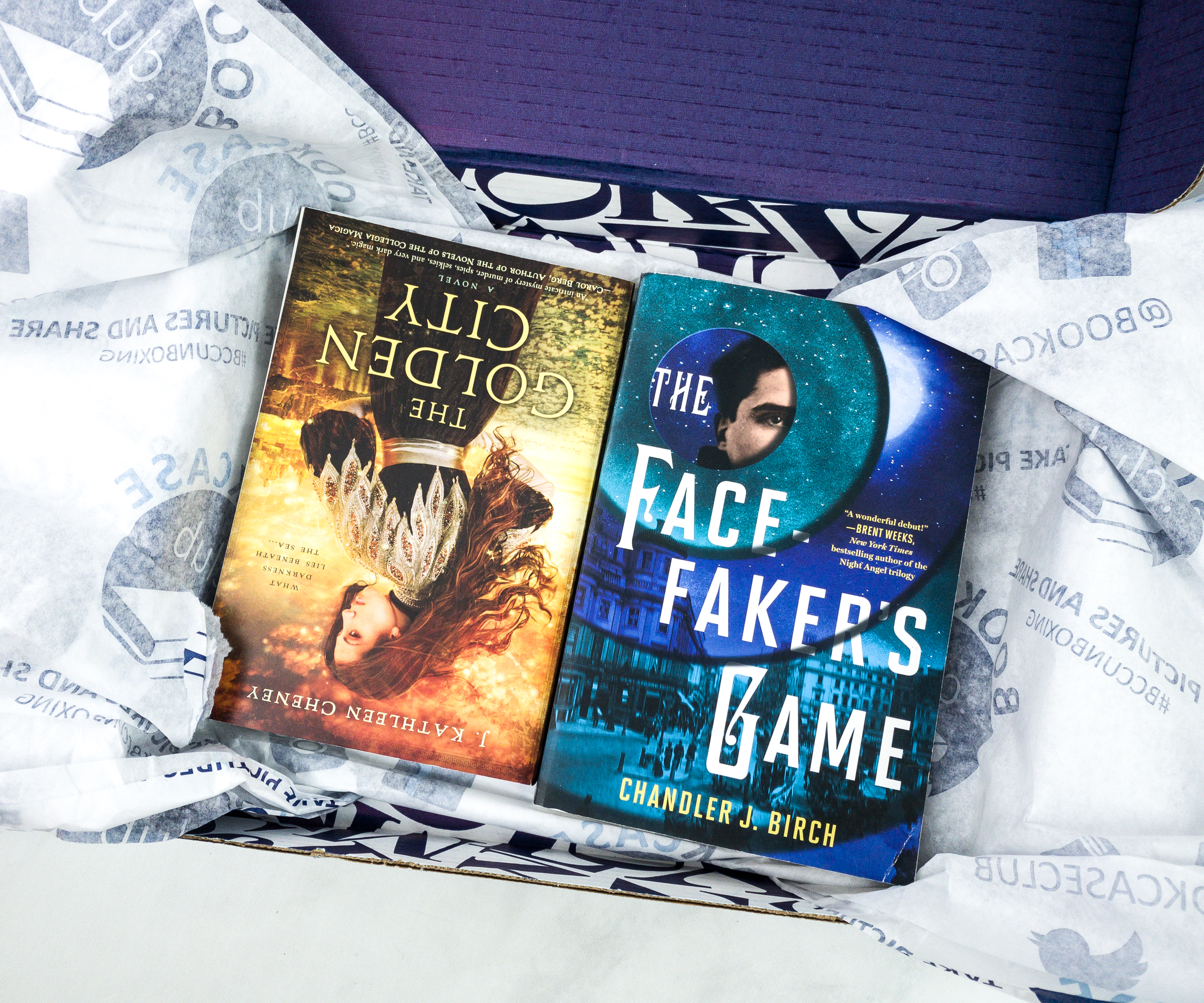 This month's Strange Worlds book picks are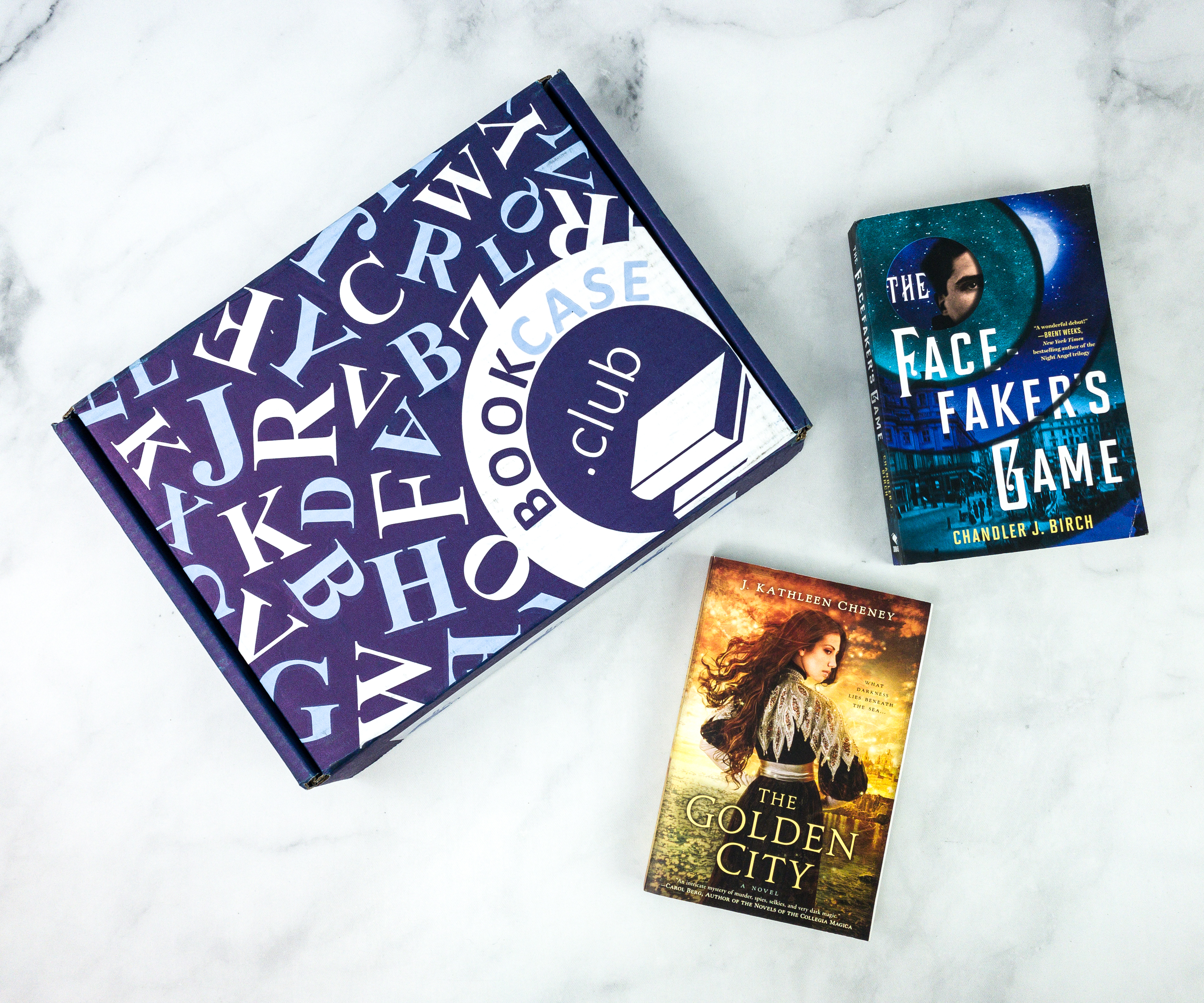 Everything in my box!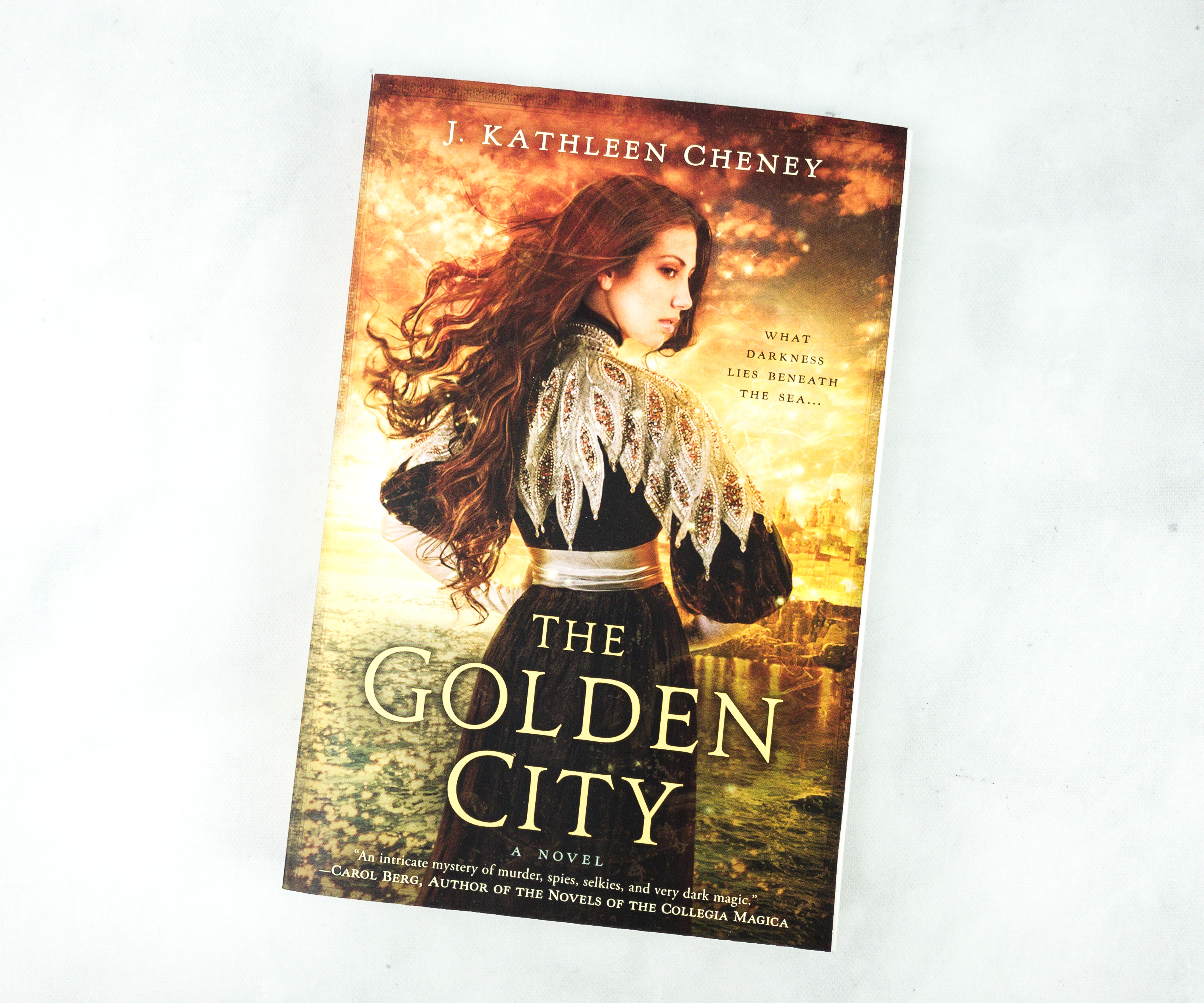 The Golden City by J. Kathleen Cheney ($12.19)
For two years, Oriana Paredes has been a spy among the social elite of the Golden City, reporting back to her people, the sereia, sea folk banned from the city's shores….

When her employer and only confidante decides to elope, Oriana agrees to accompany her to Paris. But before they can depart, the two women are abducted and left to drown. Trapped beneath the waves, Oriana survives because of her heritage, but she is forced to watch her only friend die.

Vowing vengeance, Oriana crosses paths with Duilio Ferreira—a police consultant who has been investigating the disappearance of a string of servants from the city's wealthiest homes. Duilio also has a secret: He is a seer and his gifts have led him to Oriana.

Bound by their secrets, not trusting each other completely yet having no choice but to work together, Oriana and Duilio must expose a twisted plot of magic so dark that it could cause the very fabric of history to come undone….
This is the first book of The Golden City series, a fantasy romance with elements of mystery! It's about Oriana Paredes, a sea folk who is working as a spy. She met Duilio Ferreira while trying to uncover a murder mystery.
The story is set in alternate Portugal around the turn of the 20th century. If you like reading books with dark magic and sea folk (like mermaids and selkies!), this is for you!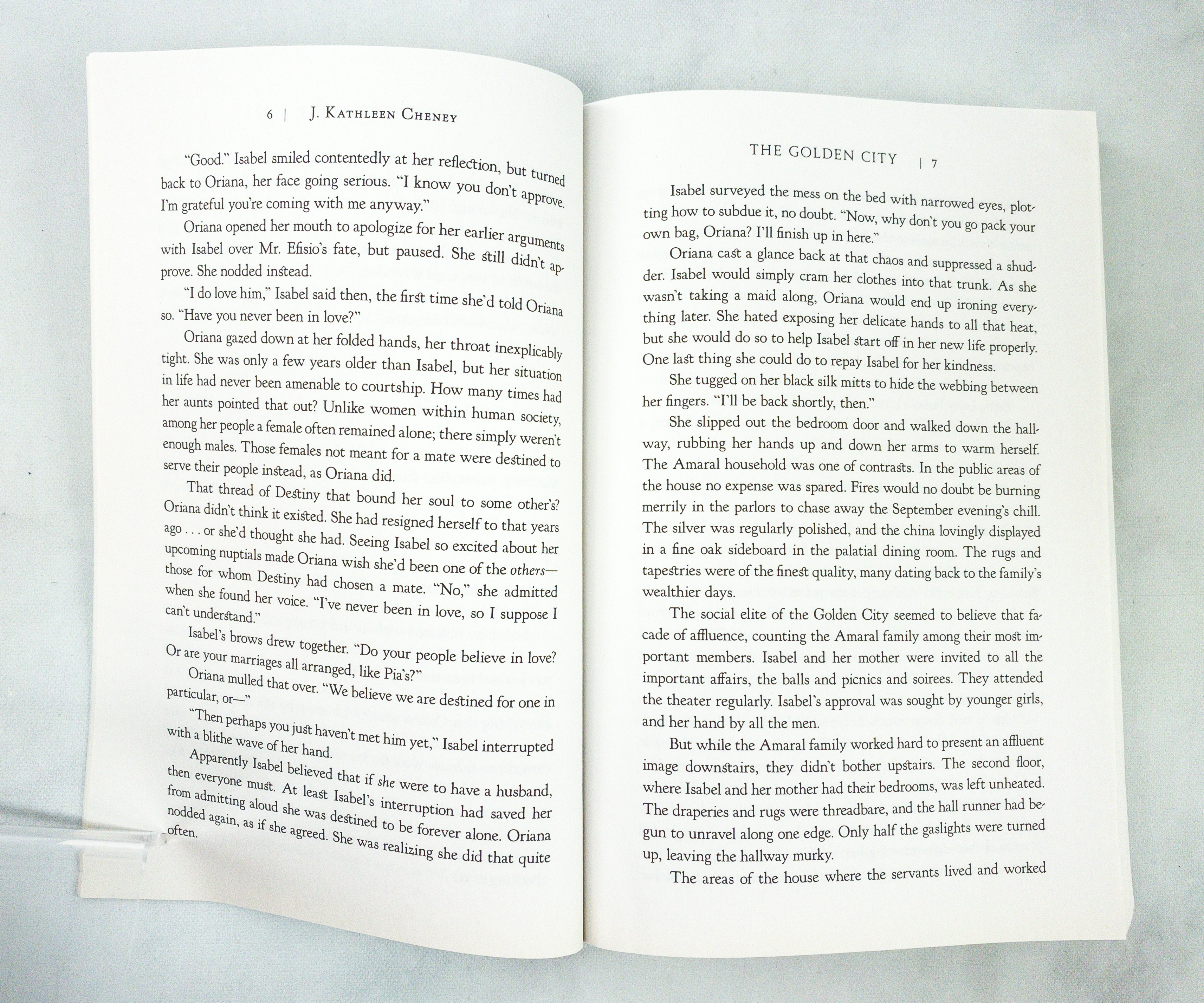 I love the author's convincing storytelling style. The elements of fantasy and romance are well-balanced, leaving me quite satisfied!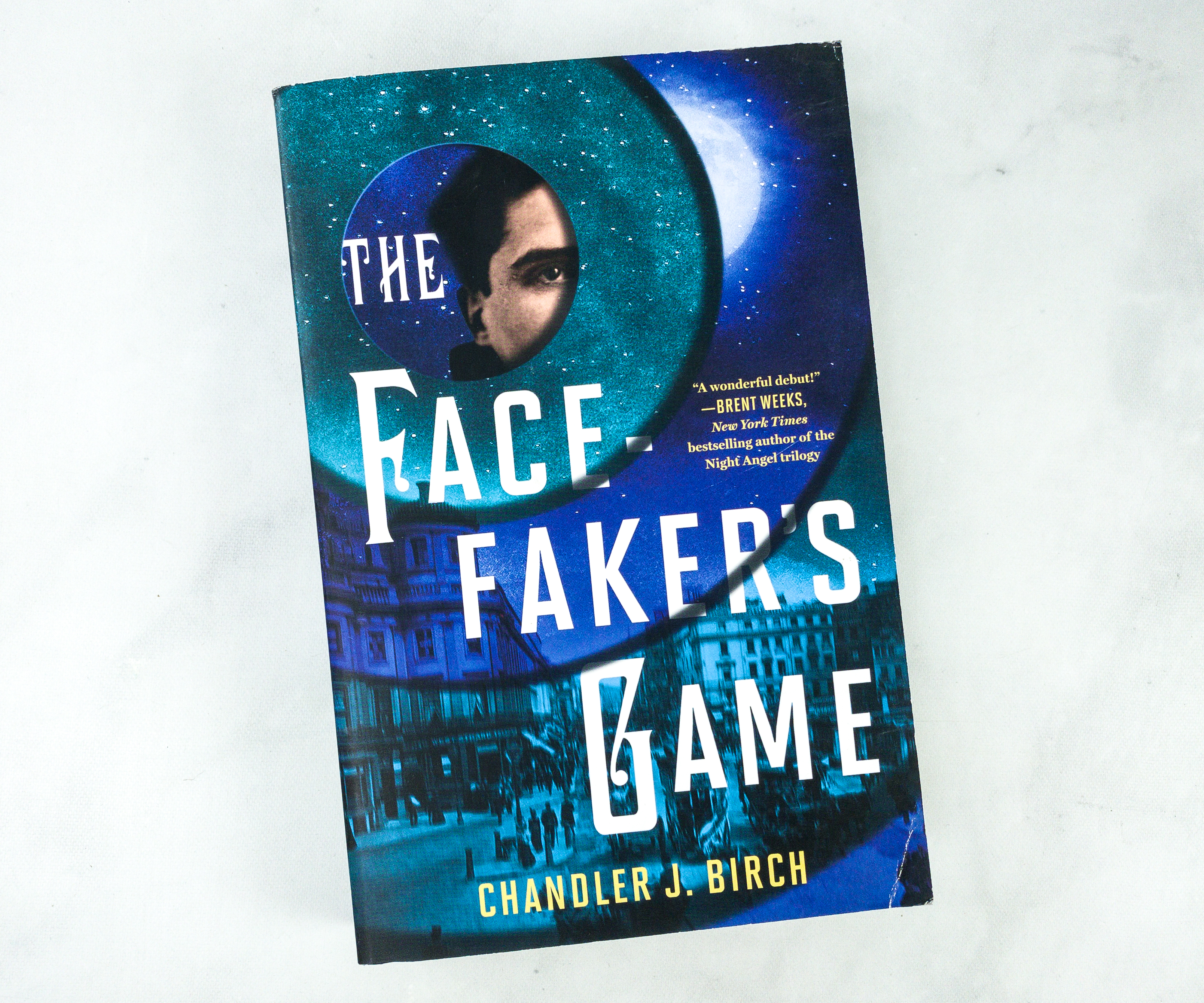 The Face Faker's Game by Chandler J. Birch ($15.98)
For fans of Brandon Sanderson and Scott Lynch, a fantasy about a clever young beggar who bargains his way into an apprenticeship with a company of thieving magicians and uses his newfound skills in a vendetta against a ruthless crime lord.

Ashes lives in Burroughside—the dirtiest, most crime-ridden district in the huge city of Teranis. His neighbors are gangs of fellow orphans, homeless madmen, and monsters that swarm the streets at nightfall. Determined to escape Burroughside, Ashes spends his days begging, picking pockets, and cheating at cards. When he draws the wrath of Mr. Ragged, Burroughside's brutal governor, he is forced to flee for his life, only to be rescued by an enigmatic man named Candlestick Jack.

Jack leads a group of Artificers, professional magicians who can manipulate light with their bare hands to create stunningly convincing illusions. Changing a face is as simple as changing a hat. Ashes seizes an opportunity to study magic under Jack and quickly befriends the rest of the company: Juliana, Jack's aristocratic wife; William, his exacting business partner; and Synder, his genius apprentice. But all is not as it seems: Jack and his company lead a double life as thieves, and they want Ashes to join their next heist. Between lessons on light and illusion, Ashes begins preparing to help with Jack's most audacious caper yet: robbing the richest and most ruthless nobleman in the city.

A dramatic adventure story full of wit, charm, and scheming rogues, The Facefaker's Game introduces an unforgettable world you won't soon want to leave.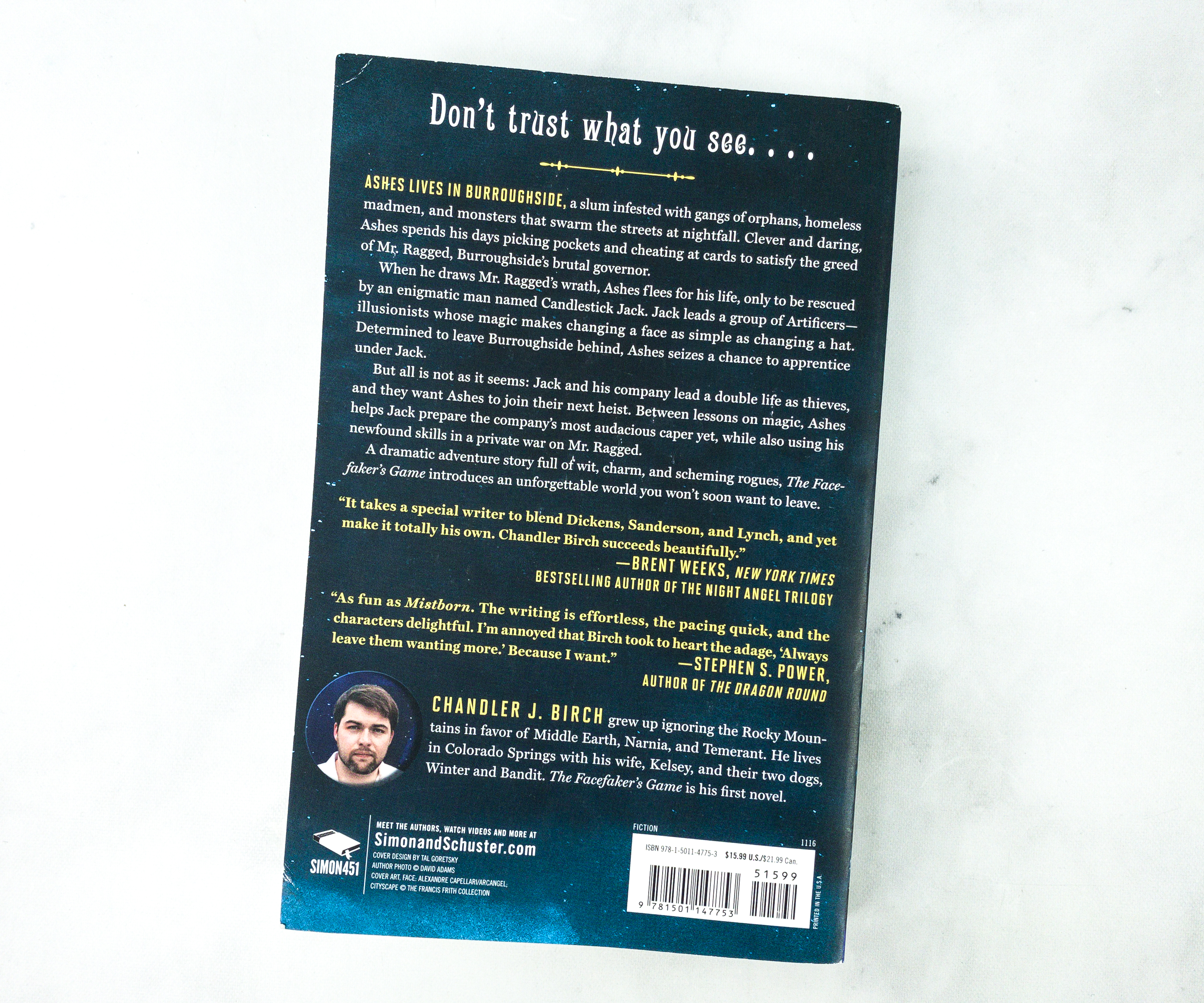 It's a fantasy-adventure and it's totally up my alley. The story is about Ashes, a 14-year-old boy with no past, and others who are like him. It's set in Burroughside, a ramshackle neighborhood where crimes are prevalent.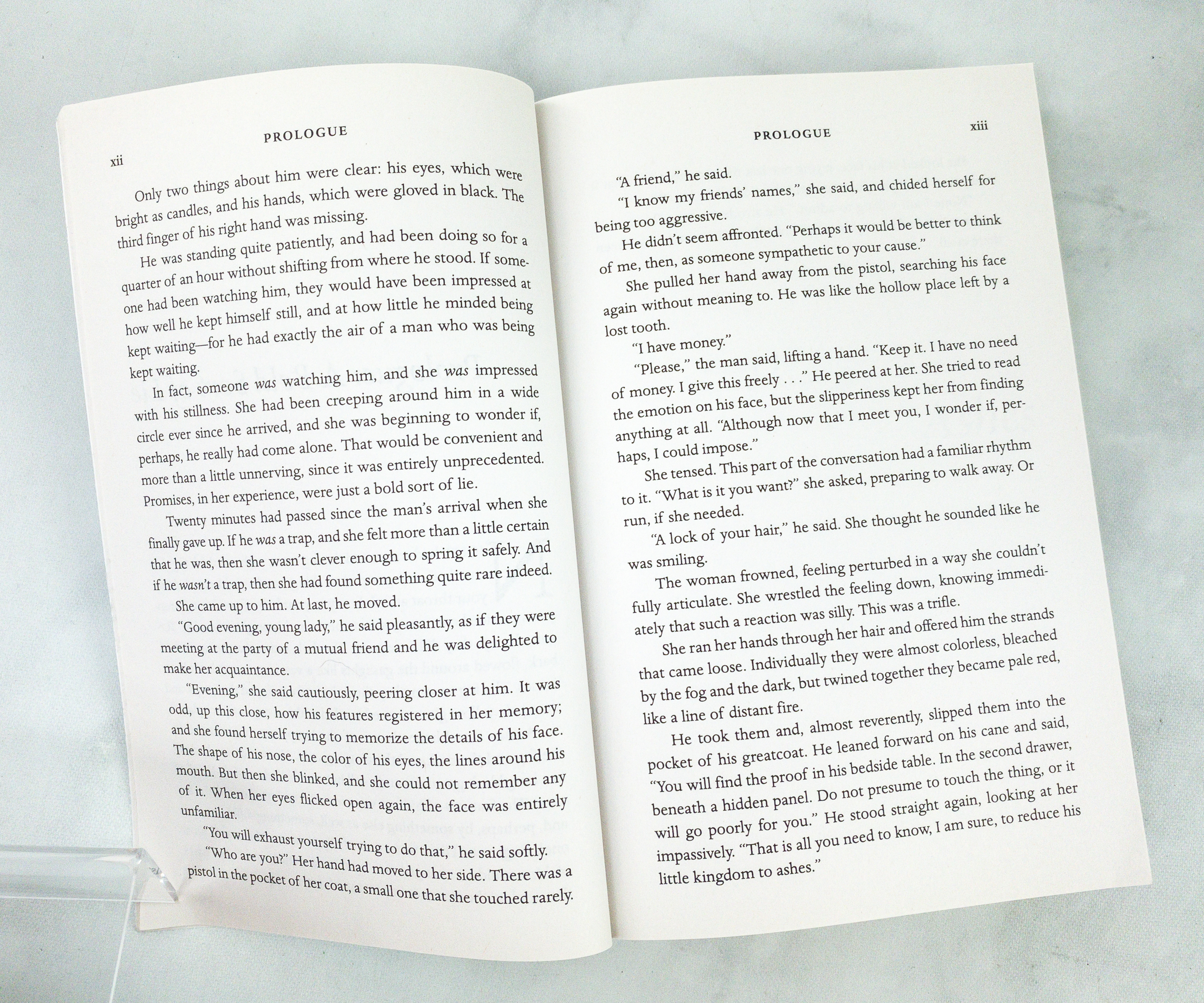 Ashes is a likable character! It's always great to see characters like him rise above whatever life throws at them.
This is the author's first novel and it's impressive. The pace was brisk and the plot was vividly rendered. Even the world-building is pretty good. I'm looking forward to his future works, or maybe even a sequel to this book!
I enjoy reading sci-fi/fantasy books and I've come across a lot of great ones through this subscription! This month, both Strange Worlds book picks are page-turners. One book is about sea folks and has elements of mystery, and the other is an engrossing tale about street urchins. I simply can't pick a favorite because both lived up to my expectations. If you're someone like me who is always in need of a new book, this inexpensive book subscription is for you. If you're not into sci-fi/fantasy, you can choose other genres such as romance, young adult, mystery/thriller, and more!
Have you tried BookCase.Club? What are you currently reading?