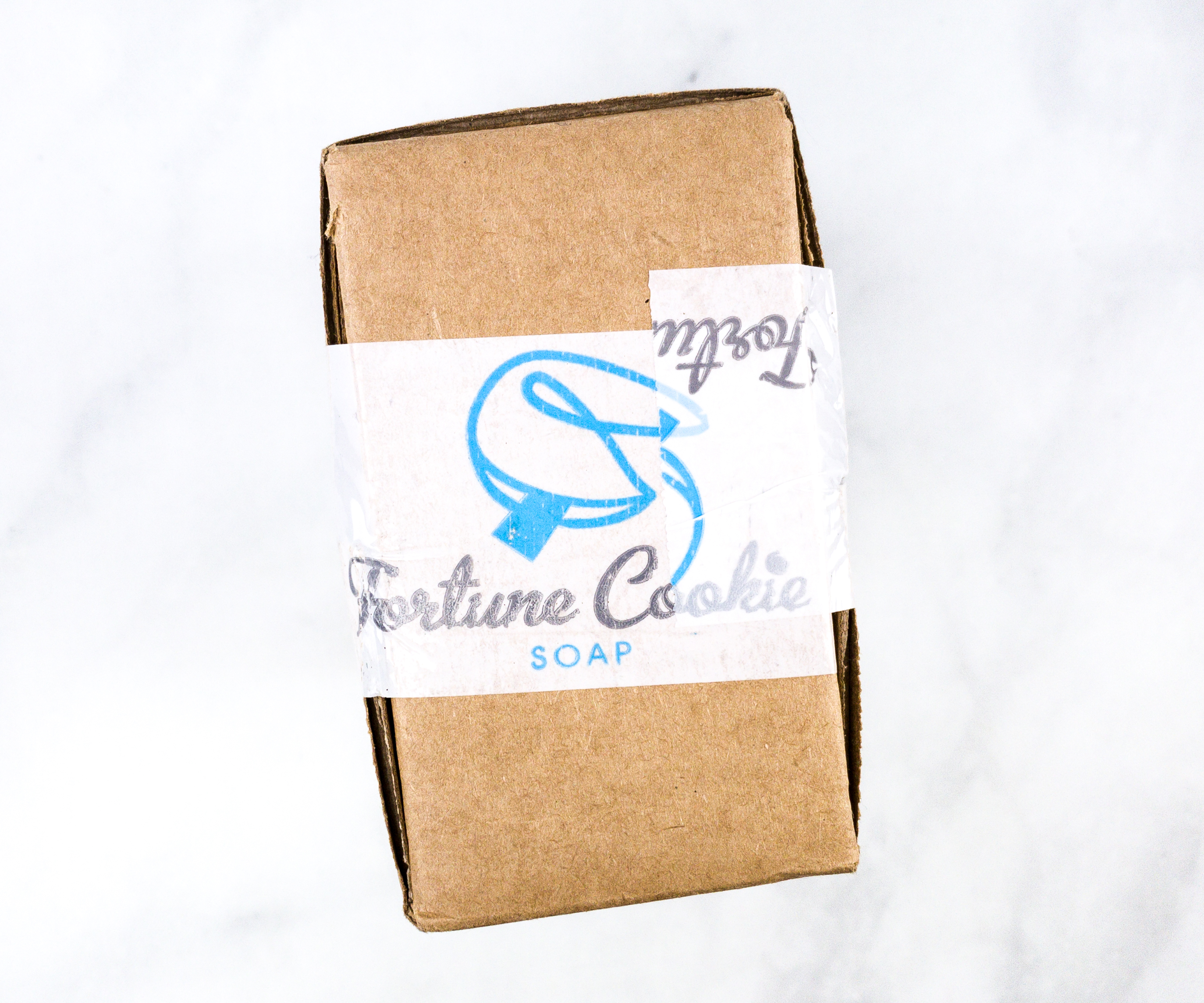 The FCS of the Month Club is a monthly subscription from Fortune Cookie Soap that features goodies from FCS. The box is now $16.95 a month with free shipping. You can also subscribe just quarterly.
Everything fits inside this small brown box!
The box is well-packed, ensuring that the contents arrive in perfect condition.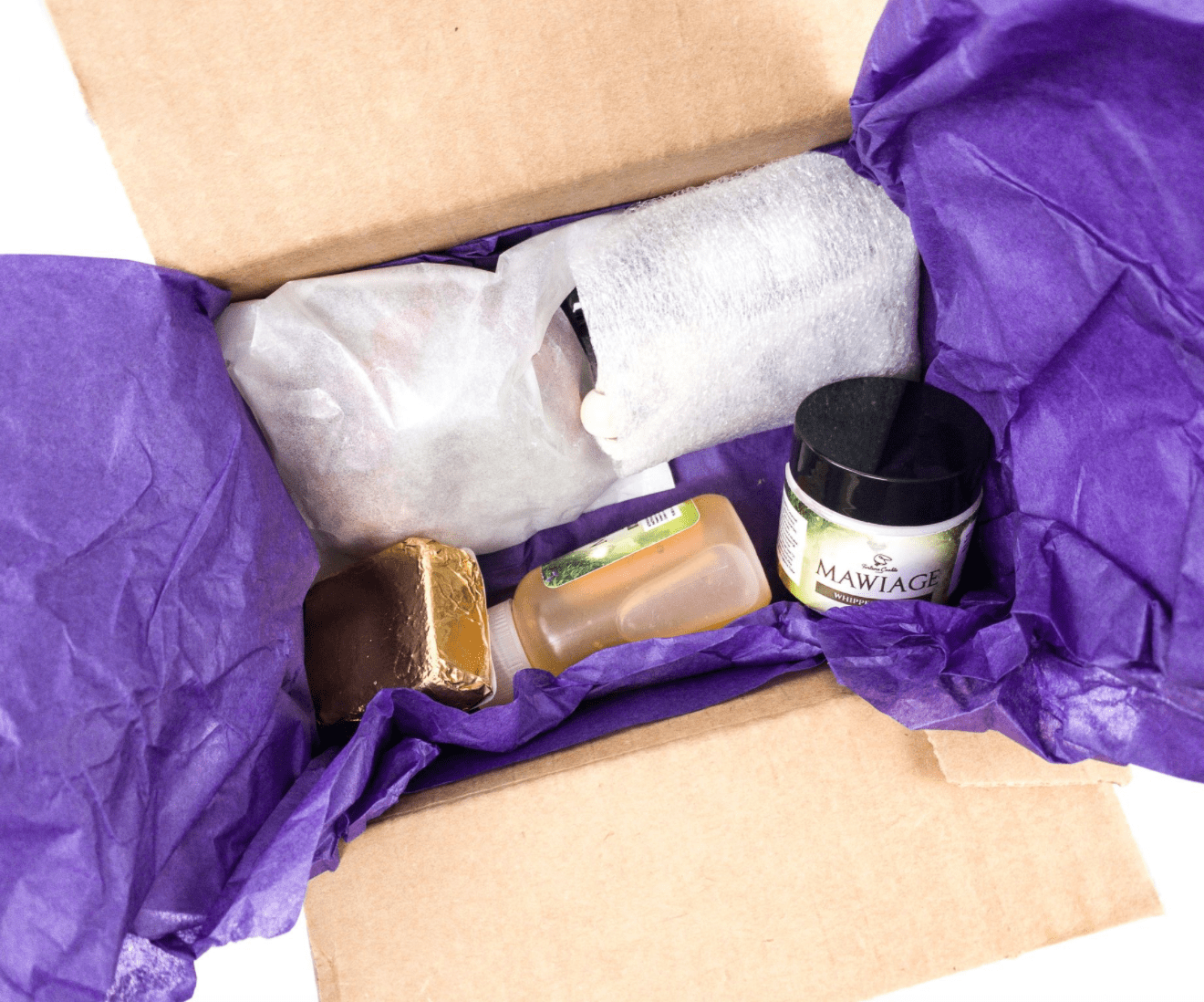 The items were also wrapped with purple tissue paper.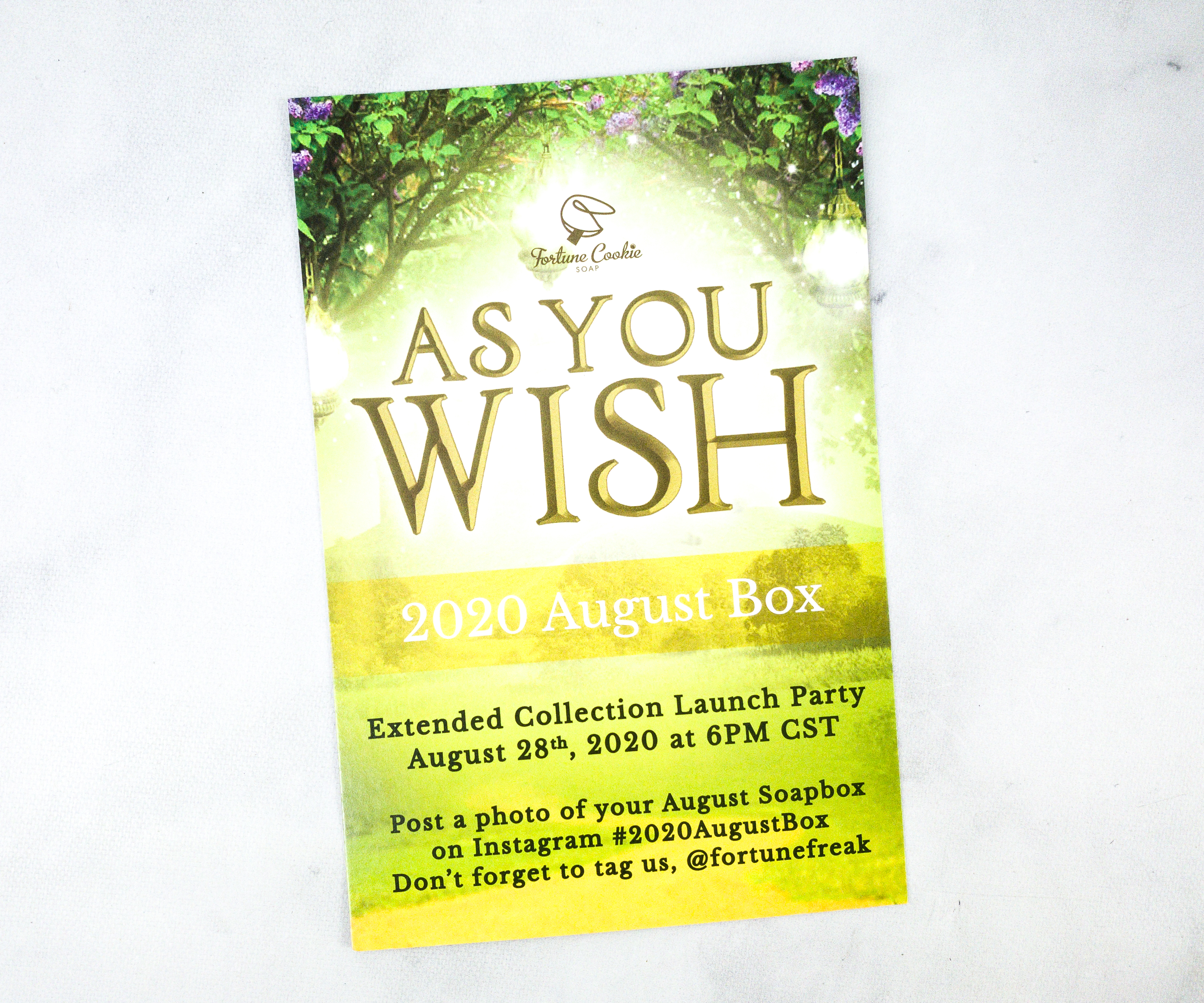 They encourage us to post unboxing photos on Instagram using #2020AugustBox!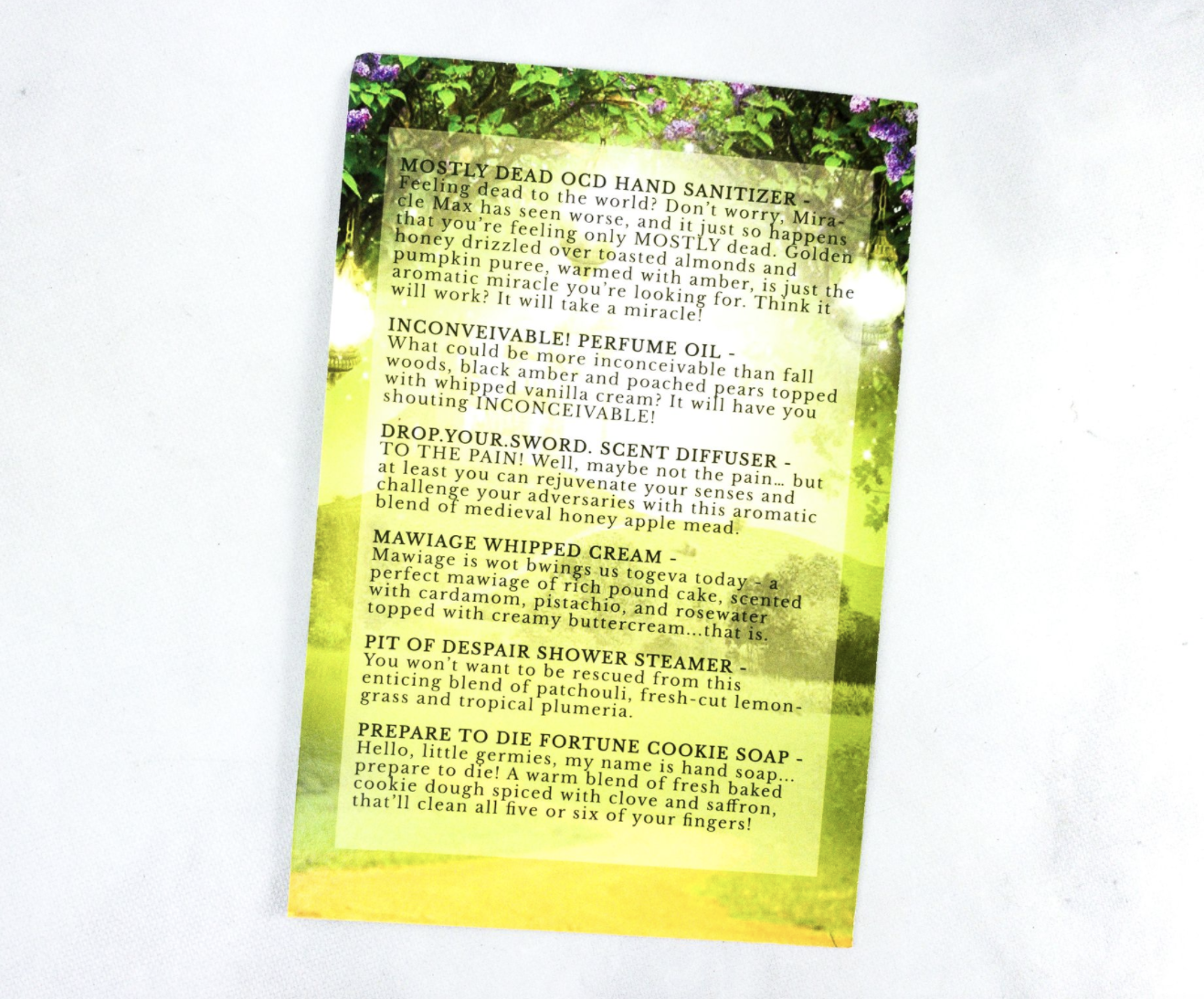 At the back of the card is a list of the items in the box, along with a brief description for each.
Everything in this month's box!
This month's theme is As You Wish!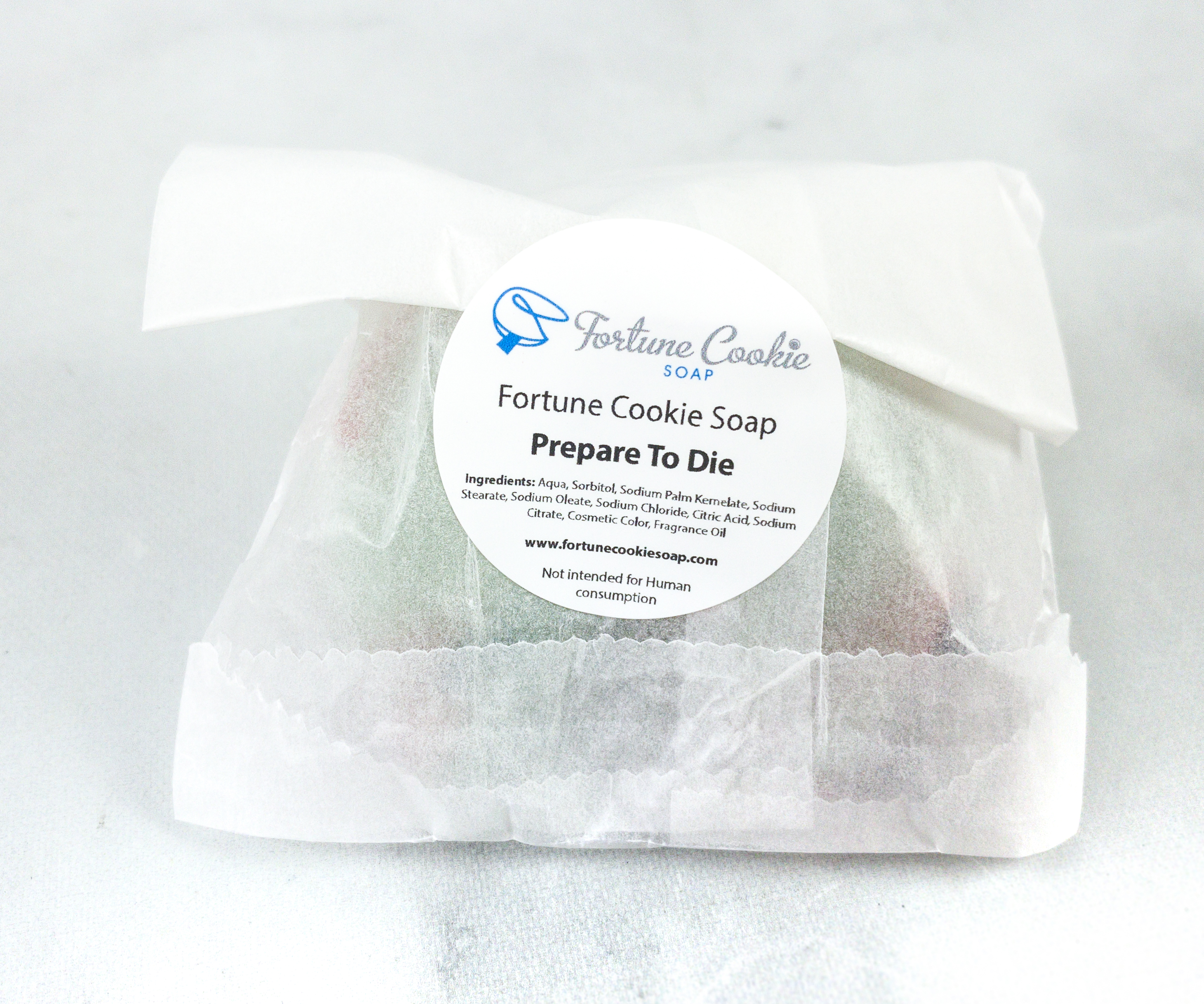 Prepare To Die Fortune Cookie Soap. The fortune cookie shaped soap arrived inside a small paper pouch.
The fortune cookie soap has a sword stuck to it. It even has "blood" smeared all over!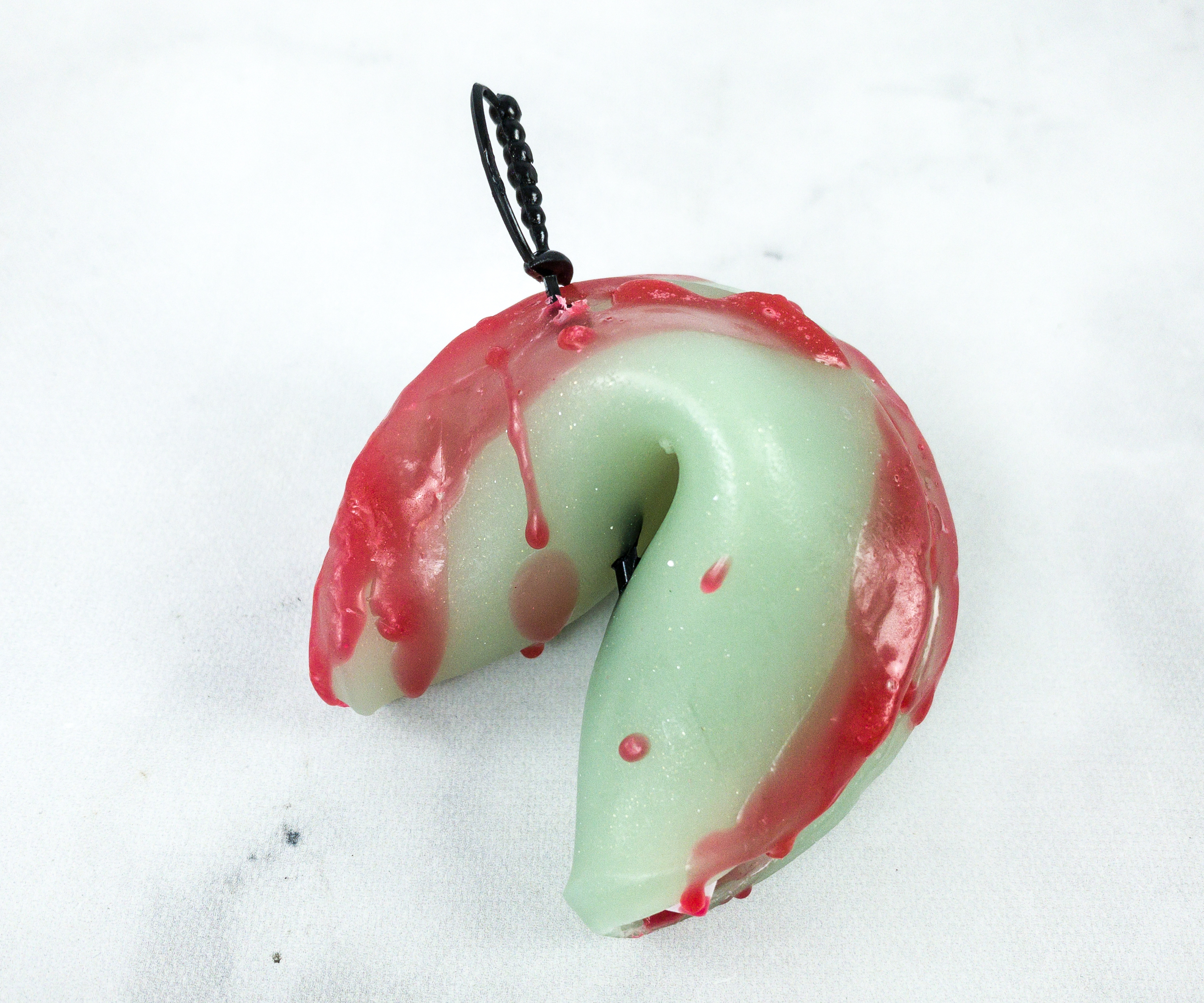 It looks a bit scary, but it smells great! It has notes of clove and saffron, which makes it warm and spicy.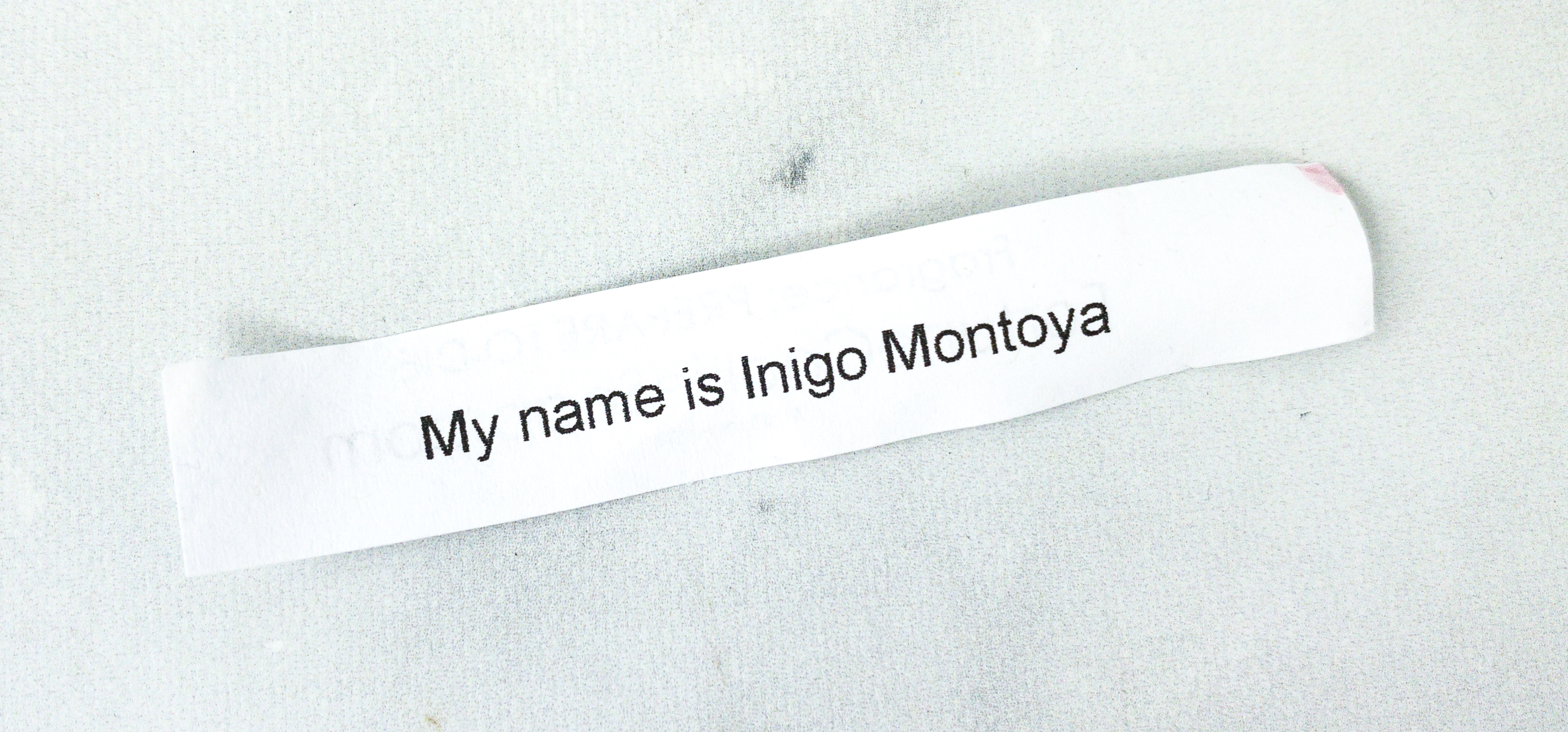 This is the "fortune" we got from the inside of the soap. It says "My name is Inigo Montoya" and only one thing came to mind, The Princess Bride! Inigo is a a popular fictional character from the movie and it's his iconic line.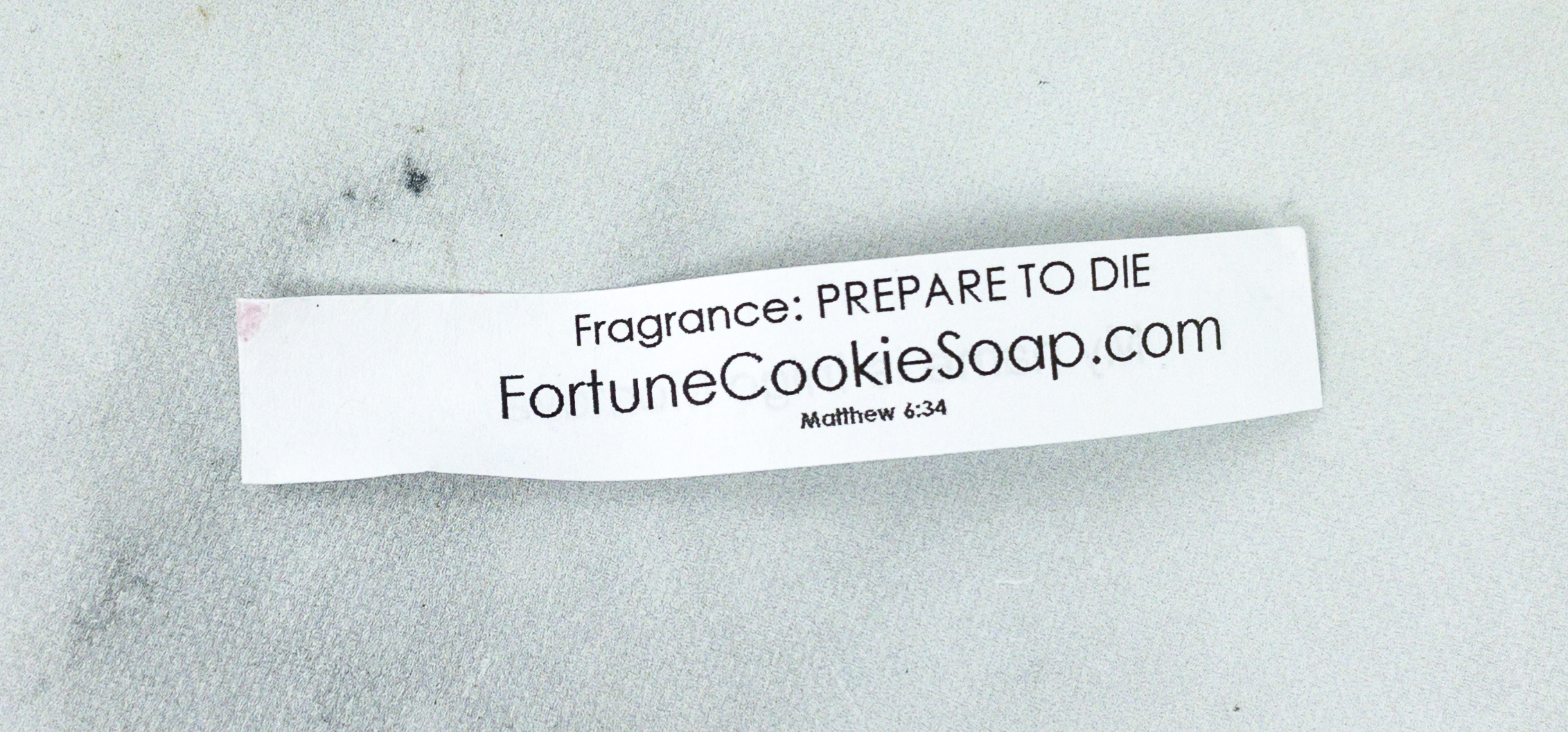 At the back, it says that the fragrance name is "prepare to die". I think this is pretty creepy but cool at the same time! It will surely look amazing on my sink, especially on Halloween night!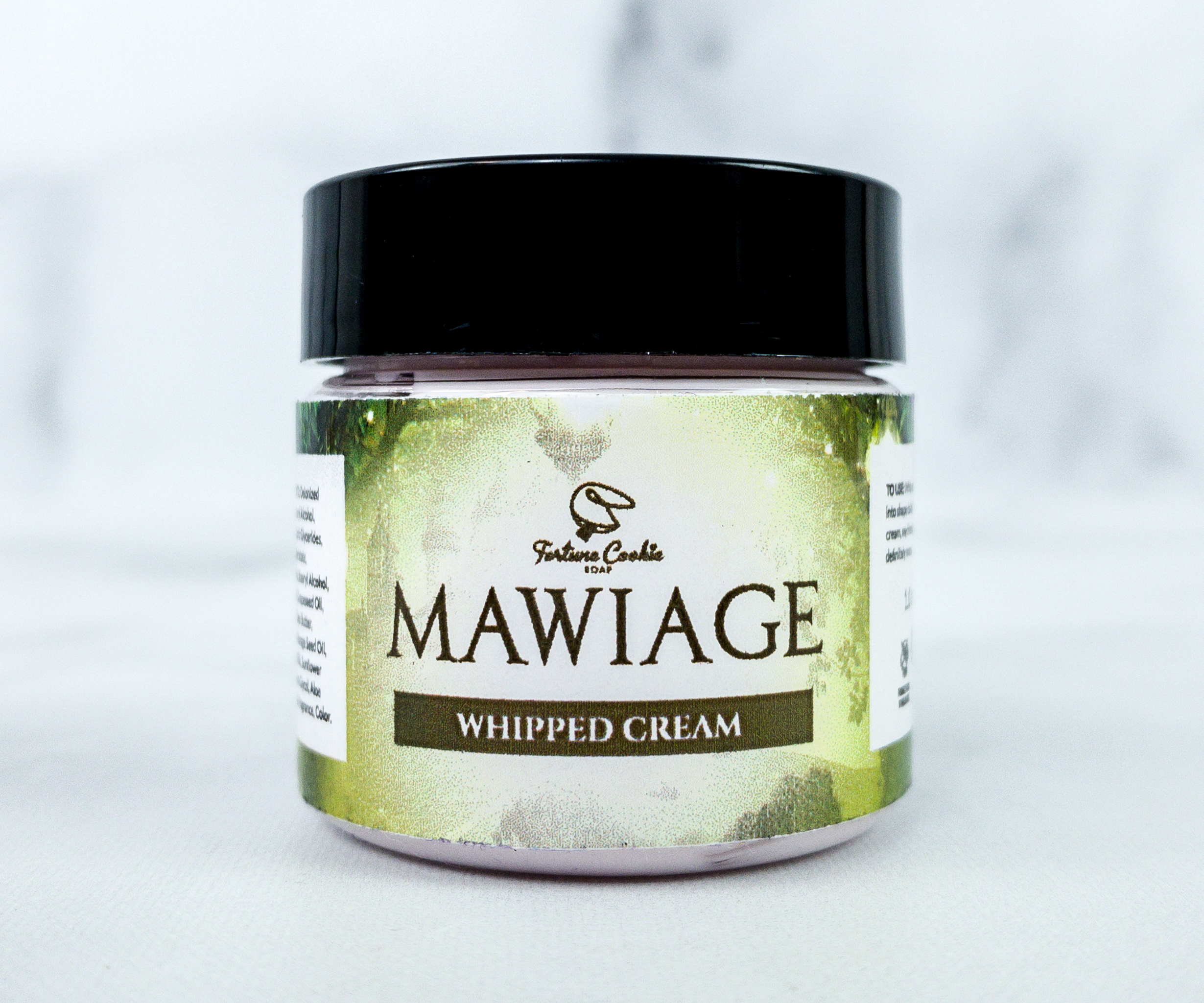 Mawiage Whipped Cream. A fantastic way to moisturize, this whipped cream is light and feels amazing on the skin! Its name also pretty catchy. Remember the clergyman's line in Prince Humperdink and Buttercup's wedding? "Mawiage is wot bwings us togeder today!"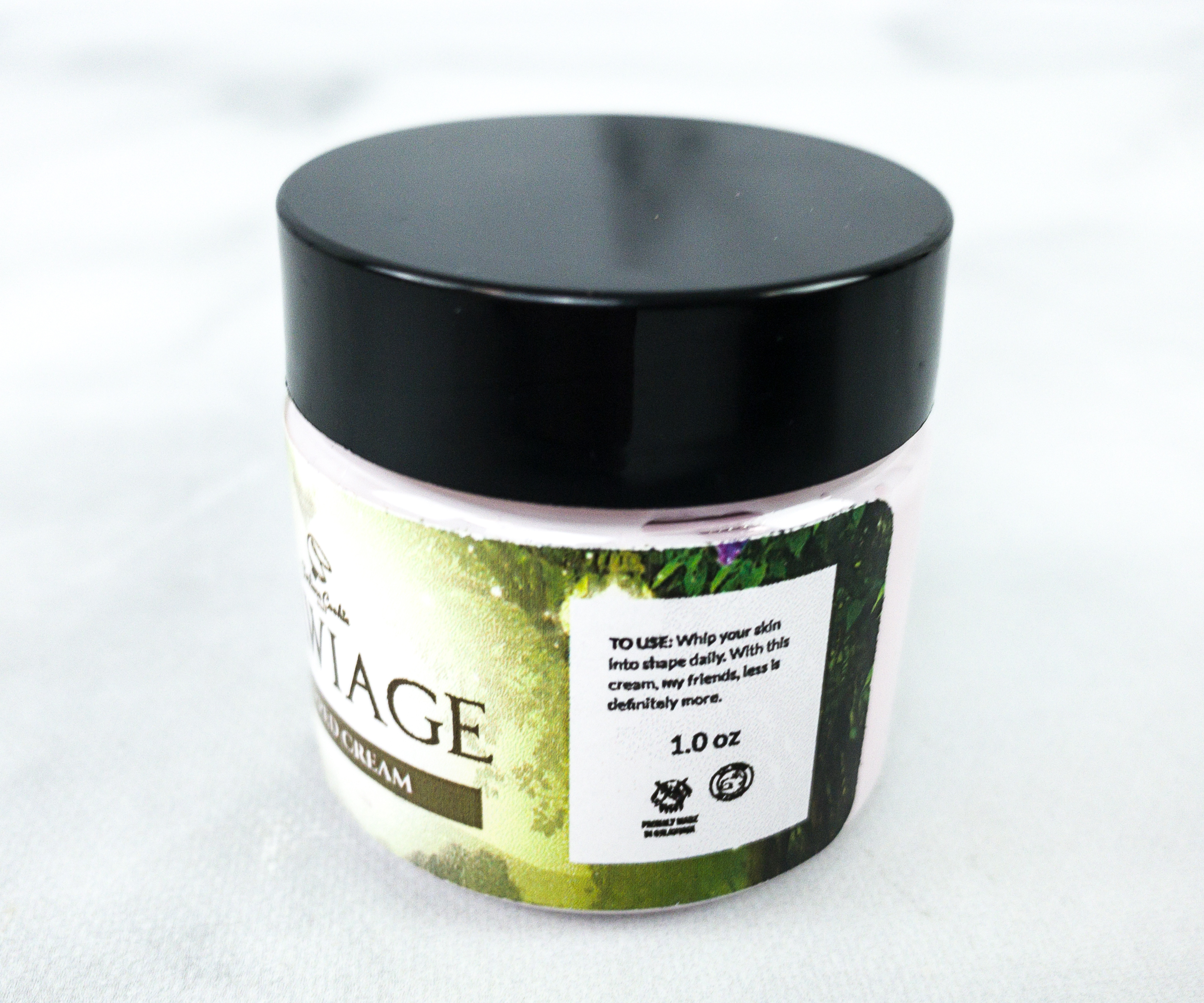 It came in a tub container which makes it easier to access when you need it. Simply open the tub, scoop some product out and apply!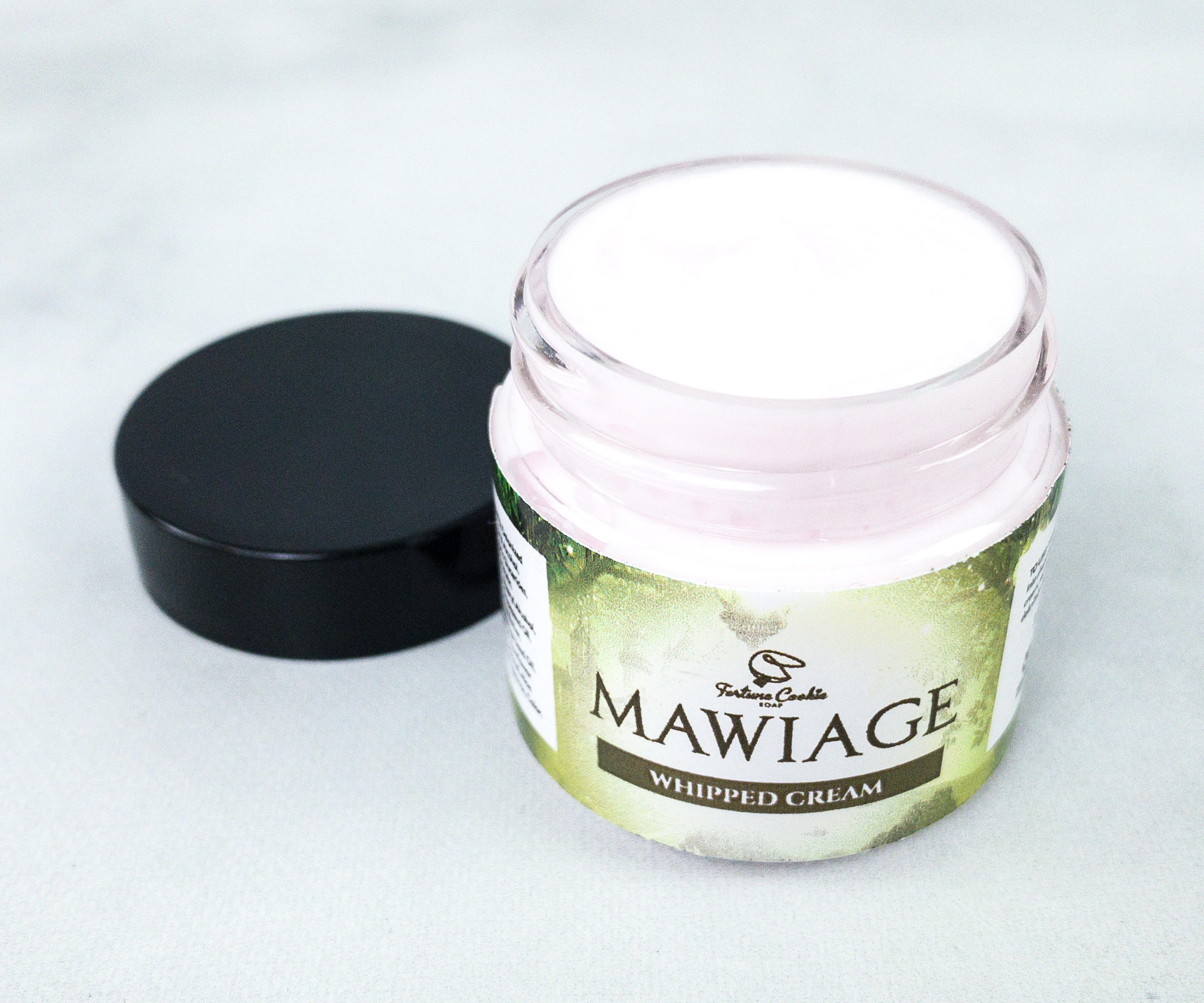 Formulated with grapeseed oil, jojoba oil and shea butter, it delivers the moisture your skin needs without leaving a greasy feeling. It also left my skin feeling smooth and supple! Another thing I like it is its sweet and slightly spicy scent, which is a combination of cardamom, pistachio, and rosewater, topped with buttercream!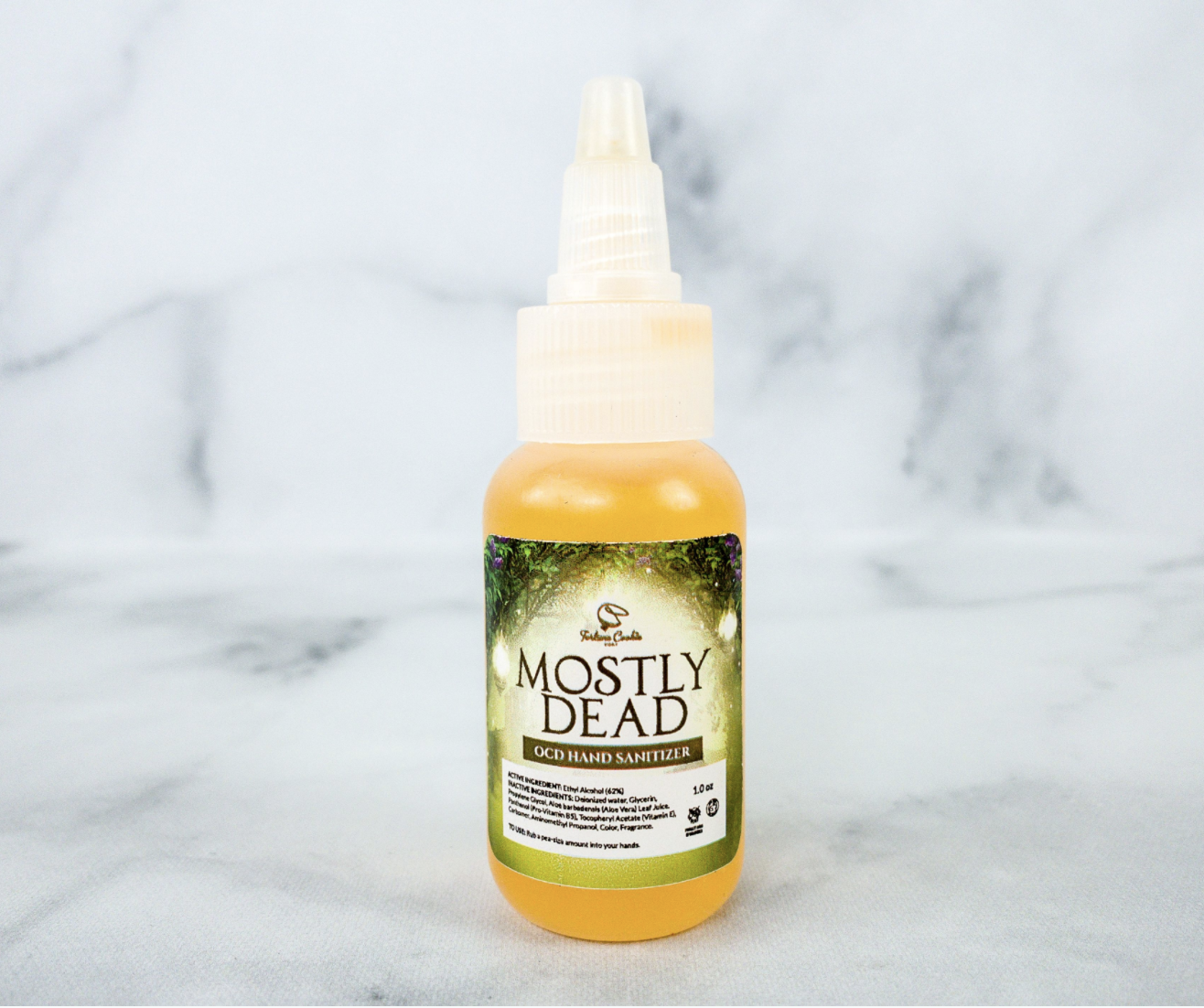 Mostly Dead OCD Hand Sanitizer. It's important to keep our hands clean all the time, and this product can definitely help with that! It's a hand sanitizer formulated with 62% Ethyl alcohol, packed in a small bottle I can easily bring anywhere. Also, it doesn't smell like your regular alcohol, it's more like honey-coated almonds with a hint of pumpkin! If you're curious about the sanitizer's name, Mostly Dead came from a line by Miracle Max in Princess Bride: "Mostly dead is slightly alive."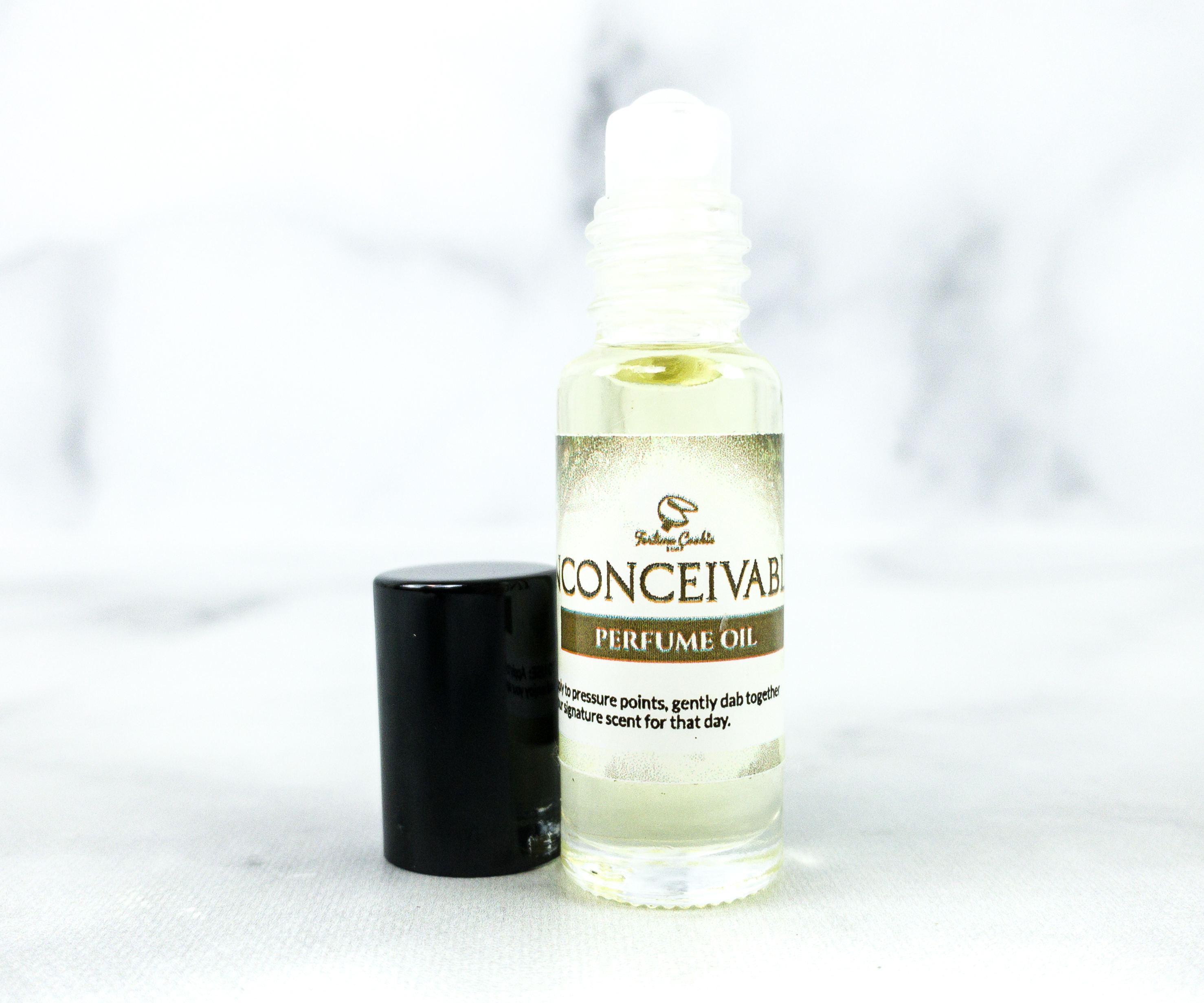 Inconceivable Perfume Oil. I love the scent of this perfume oil, named after another popular quote from The Princess Bride: "Inconceivable"! It's subtle yet sexy, with notes of fall woods, black amber and poached pears topped with whipped vanilla cream. I like that I don't have to bring a whole bottle of perfume with me all the time. This came in a handy container and I just have to put a little amount and it stays on the whole day! The roller bottle is such a brilliant idea as it makes the application a whole lot easier!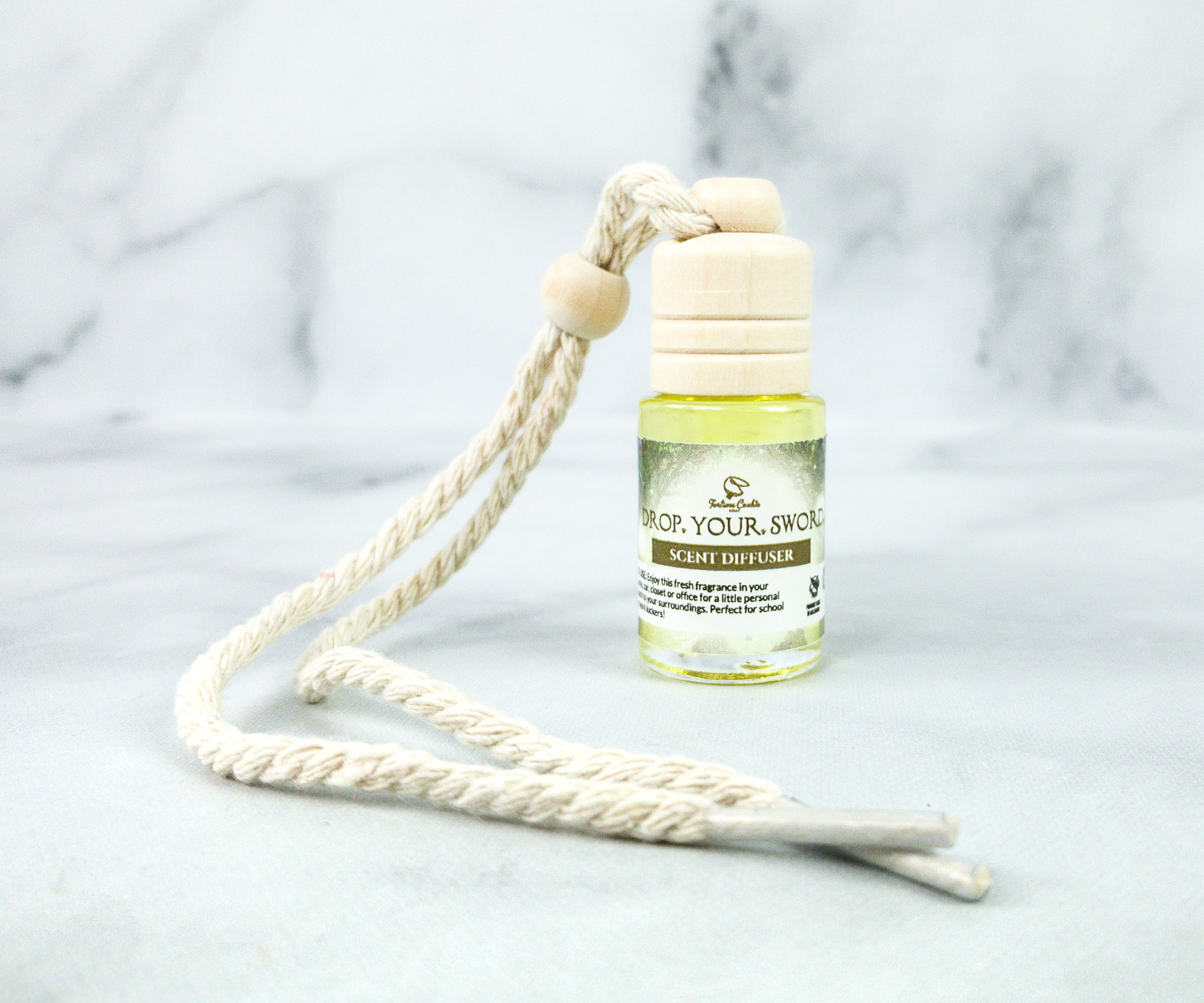 Drop. Your. Sword. Scent Diffuser. This wooden diffuser fills the air with notes of honey apple mead! I like using this as a car fragrance but you can also use this in your room! It's low maintenance and easy to use, this small bottle also goes a long way! They named this diffuser after Westly's iconic line, addressed to Prince Humperdinck: "Drop. Your. Sword."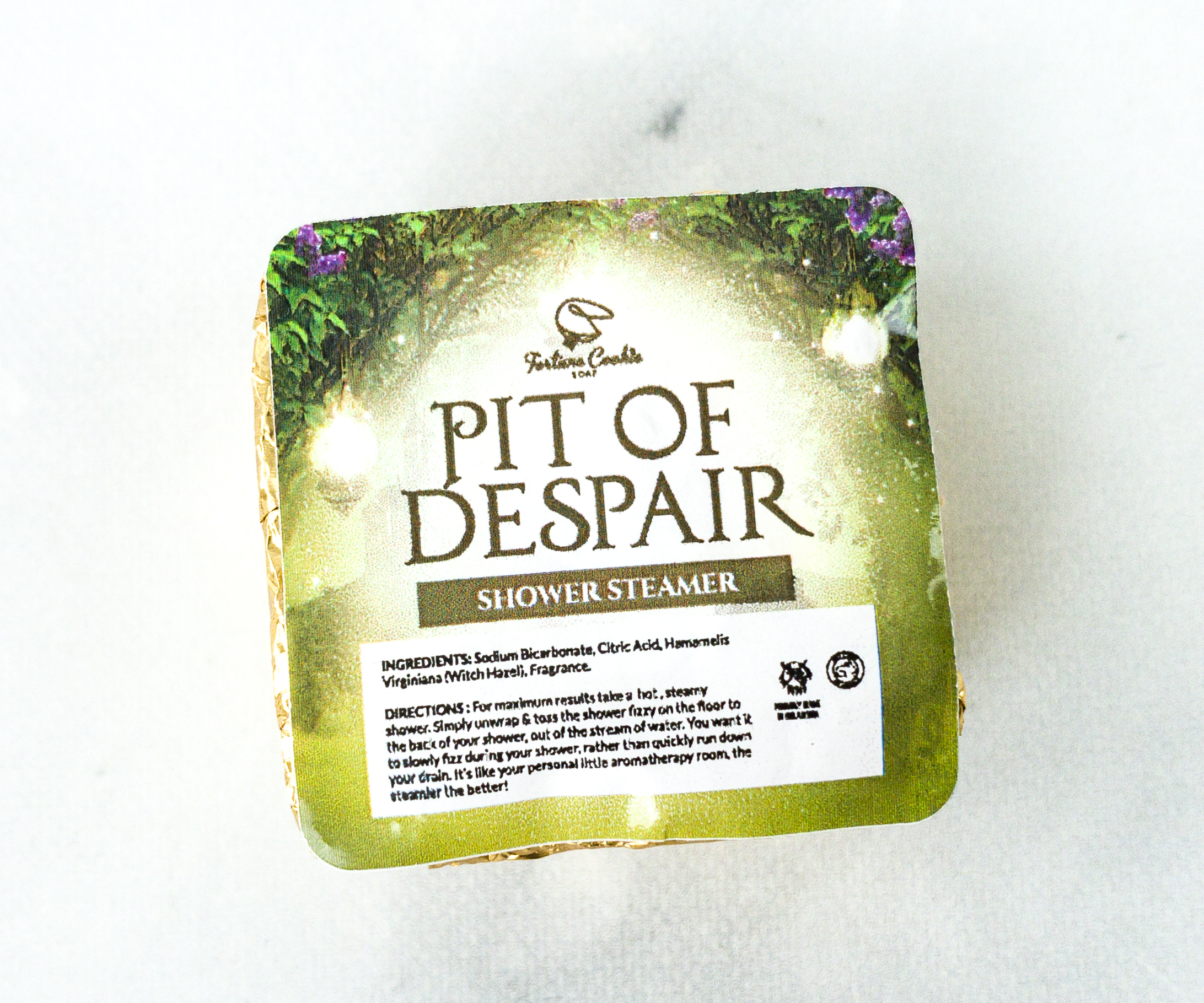 Pit Of Despair Shower Steamer. This one is such a lovely surprise, it's like aromatherapy in a small packet! Don't let the name "Pit of Despair" scare you because it's really relaxing. It even has notes of patchouli, fresh-cut lemongrass, and tropical plumeria!
Simply throw this on the floor after a steaming shower and you will instantly be enveloped in the great smell it gives out.
I love this month's collection of scented products, especially because it's The Princess Bride themed! My favorite items are the shower steamer and the whipped cream. The shower steamer is perfect for aromatherapy, while the whipped cream keeps my skin soft and moisturized after a shower. The other items are just as useful! If you're looking to try out new bath and body products, this subscription is worthy of a try! Aside from their unique scents, the themes are always fun, giving us something new to look forward to every month!
What do you think of this month's FCS The Soap Box?
Visit Fortune Cookie Soaps – The Soap Box to subscribe or find out more!