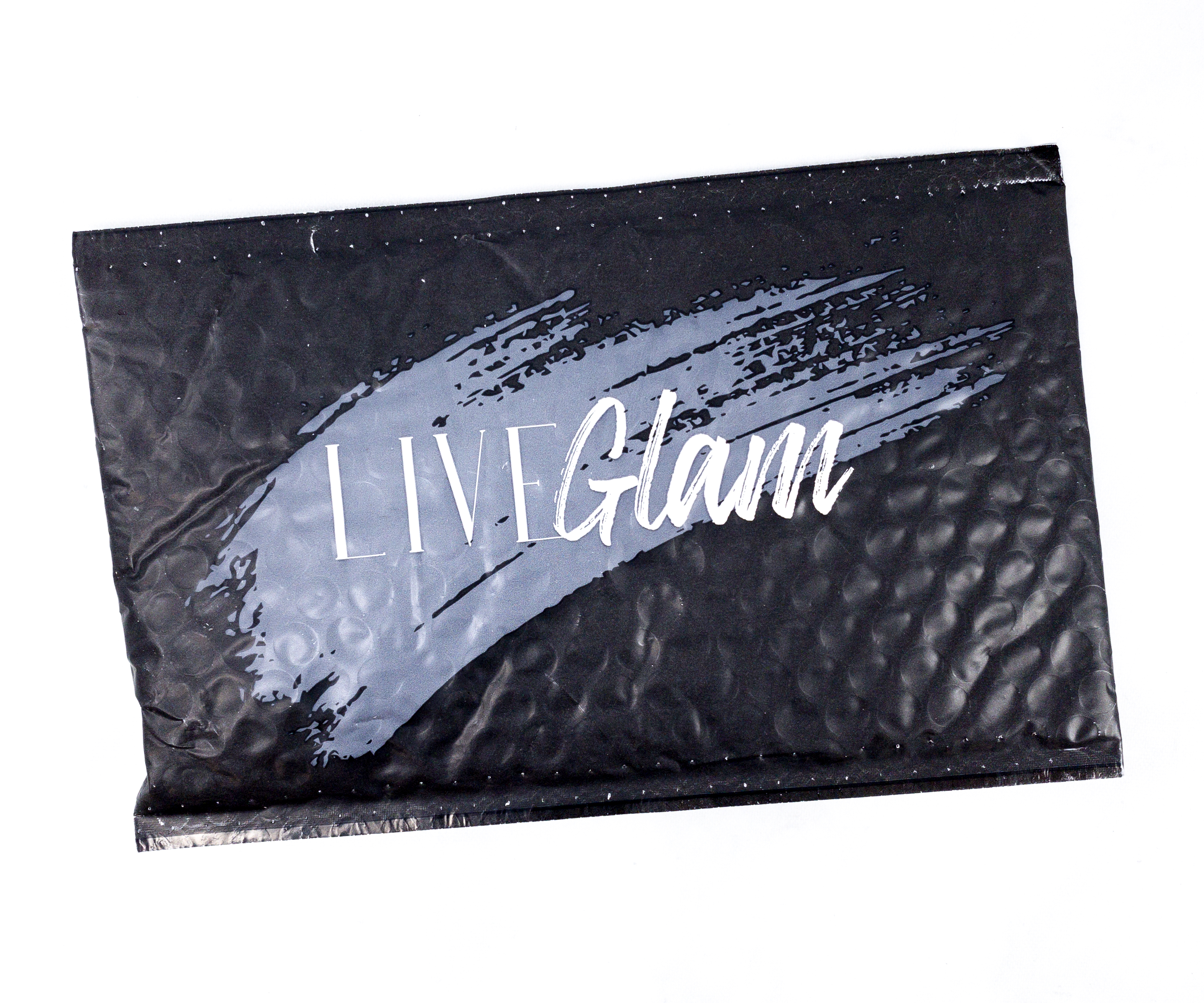 LiveGlam has recently launched the limited edition Glammer Liner Duo! This duo is $18 for all LiveGlam members + shipping and tax ($22 for non-members). It's sold exclusively in the LiveGlam Shop, which means it is not available for trade or first set trade as part of any LiveGlam subscription. These liners are also not sold separately.
DEAL: Get 10% off the Glammer Liner Duo or anything else in the LiveGlam shop when you use the coupon code HELLOBOXES. Just apply the code at checkout.
NEW MEMBER DEAL: Get to pick a FREE lippie with any subscription plan during the sign up process! Use this link to sign up and activate the deal– no coupon code required! You'll also save $10 on a 6-month plan or get a FREE month ($20 value)with an annual subscription!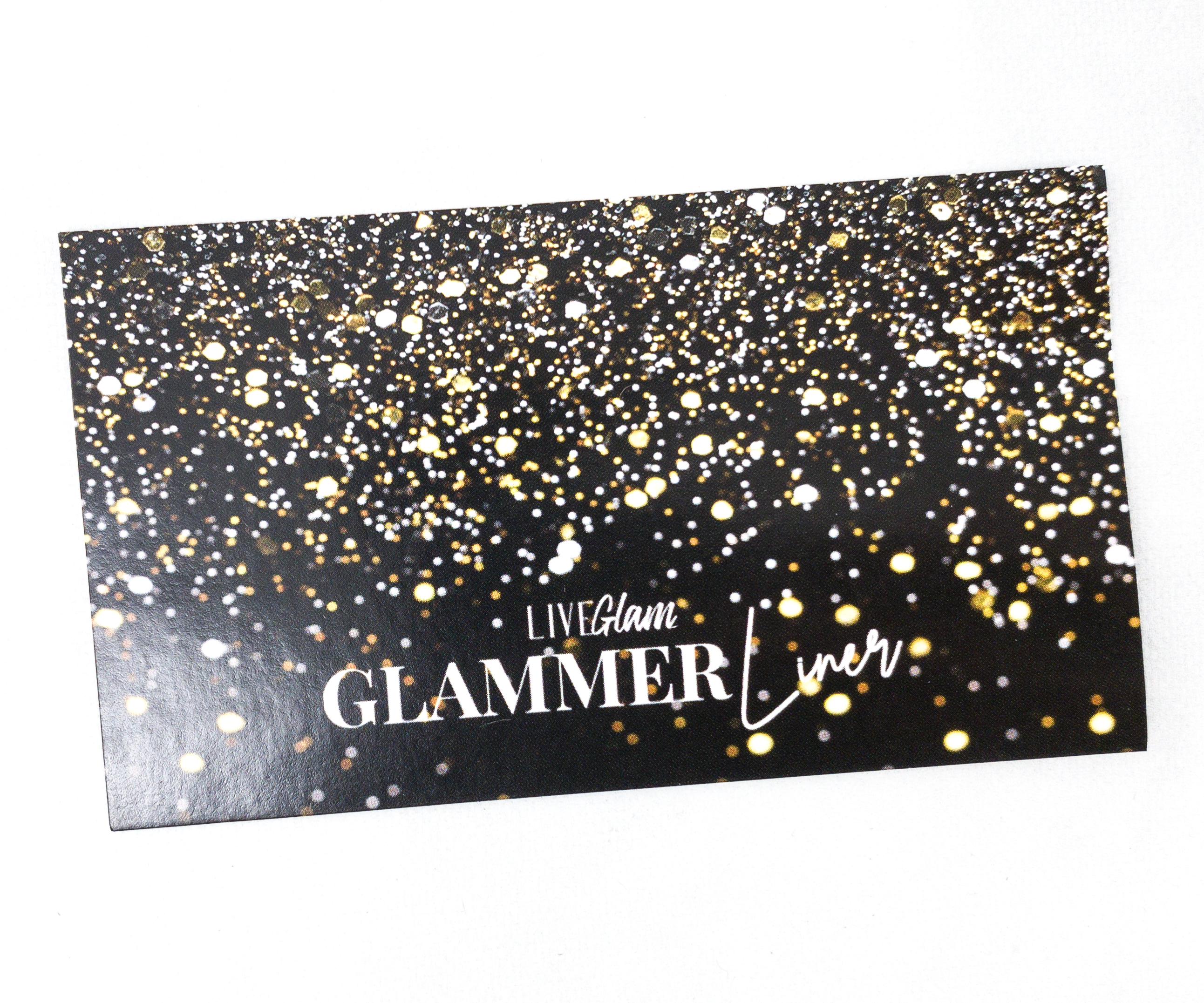 The pack includes a card.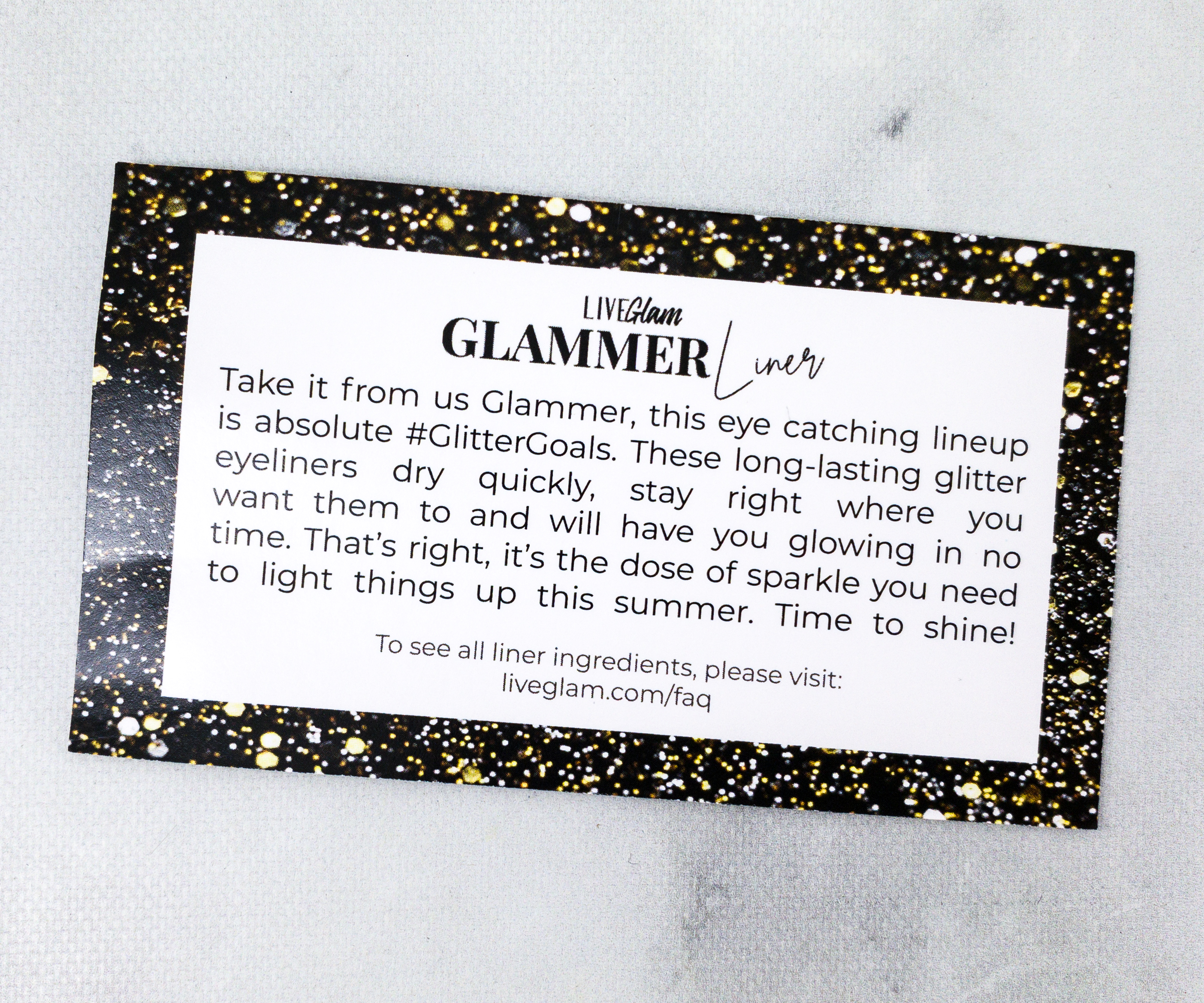 At the back, it has a brief description of this bundle!
Take it from us Glammer, this eye catching lineup is absolute #GlitterGoals. These long-lasting glitter eyeliners dry quickly, stay right where you want them to and will have you glowing in no time. That's right, it's the dose of sparkle you need to light things up this summer. Time to shine!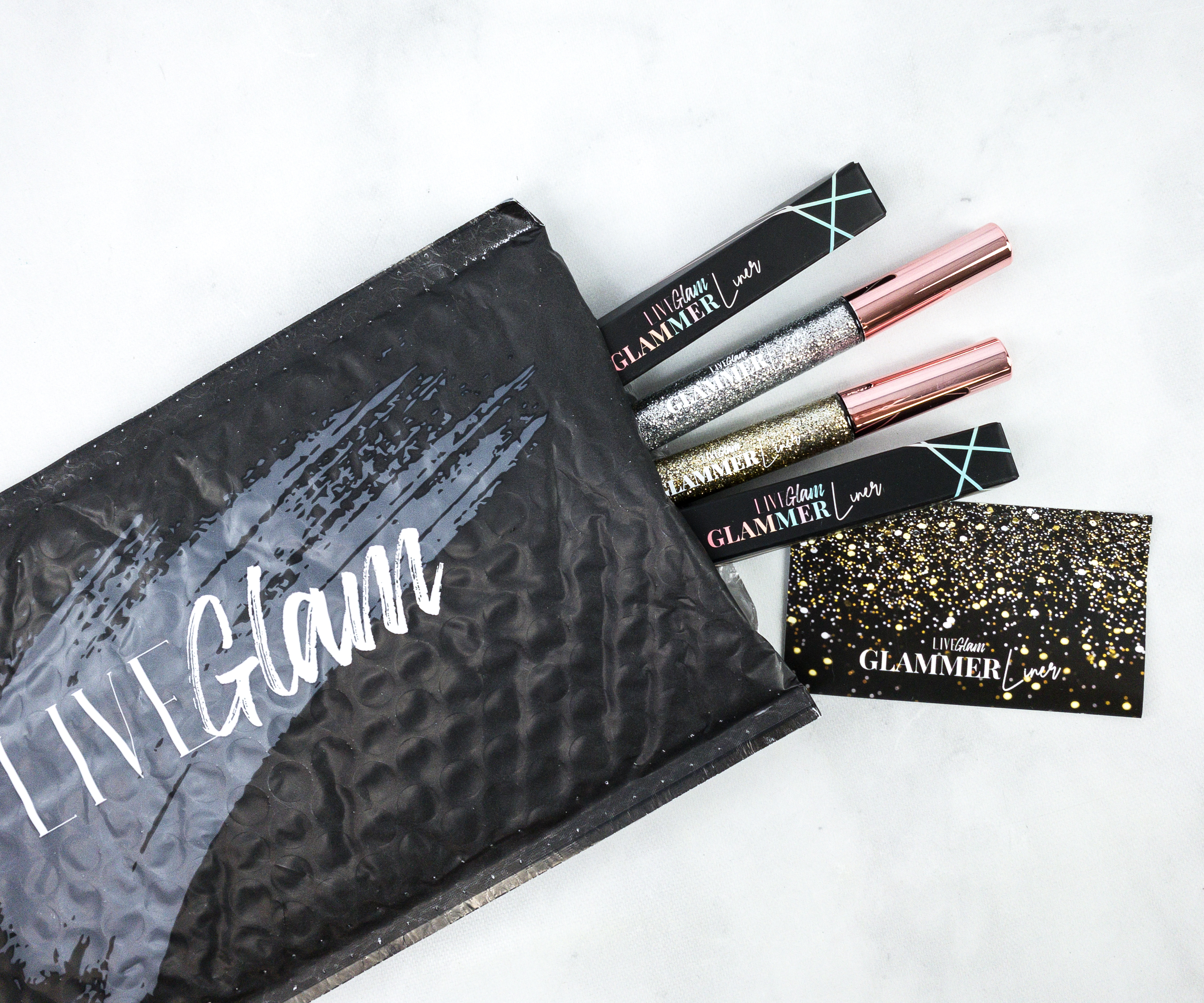 The products came in a bubble mailer.
Everything in my pack!
The Glammer liners are aptly named Glammed and Legend! Both came in their original box packaging.
Glammed. This silver liner looks like molten metal! It's bright and brilliant, perfect for those icy makeup looks. I like the formula because it doesn't smudge!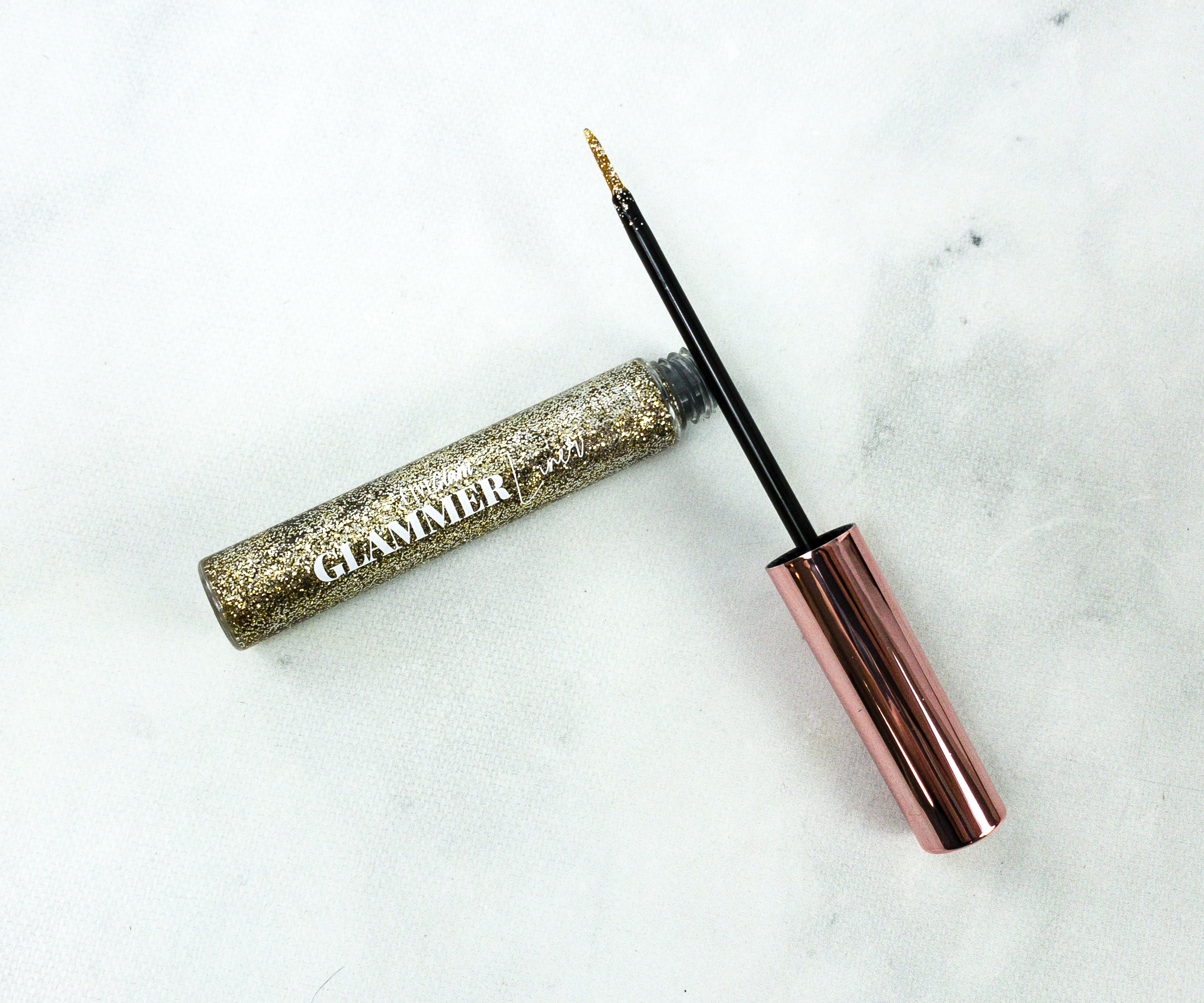 Legend. The second one is a stunning gold shade that will make you look like a million dollars! The gold shade is warm in general so this will be perfect for those warm, fiery eye looks.
Both shades look stunning! You just have to add two or more layers to reach the desired opacity but these liners are surely a show stopper, and you can use them for bigger areas too, like our swatch!
What an amazing duo! The formula is great because it dries down quickly, leaving no time for the glitters to fly and go everywhere. Adding this as your eyeliner will level up your look and make it edgier. Overall, LiveGlam didn't disappoint with this limited edition duo! I'm looking forward to future limited-edition makeup releases as well!
Any thoughts on this duo?
Visit LiveGlam Eyeshadow Club to subscribe or find out more!