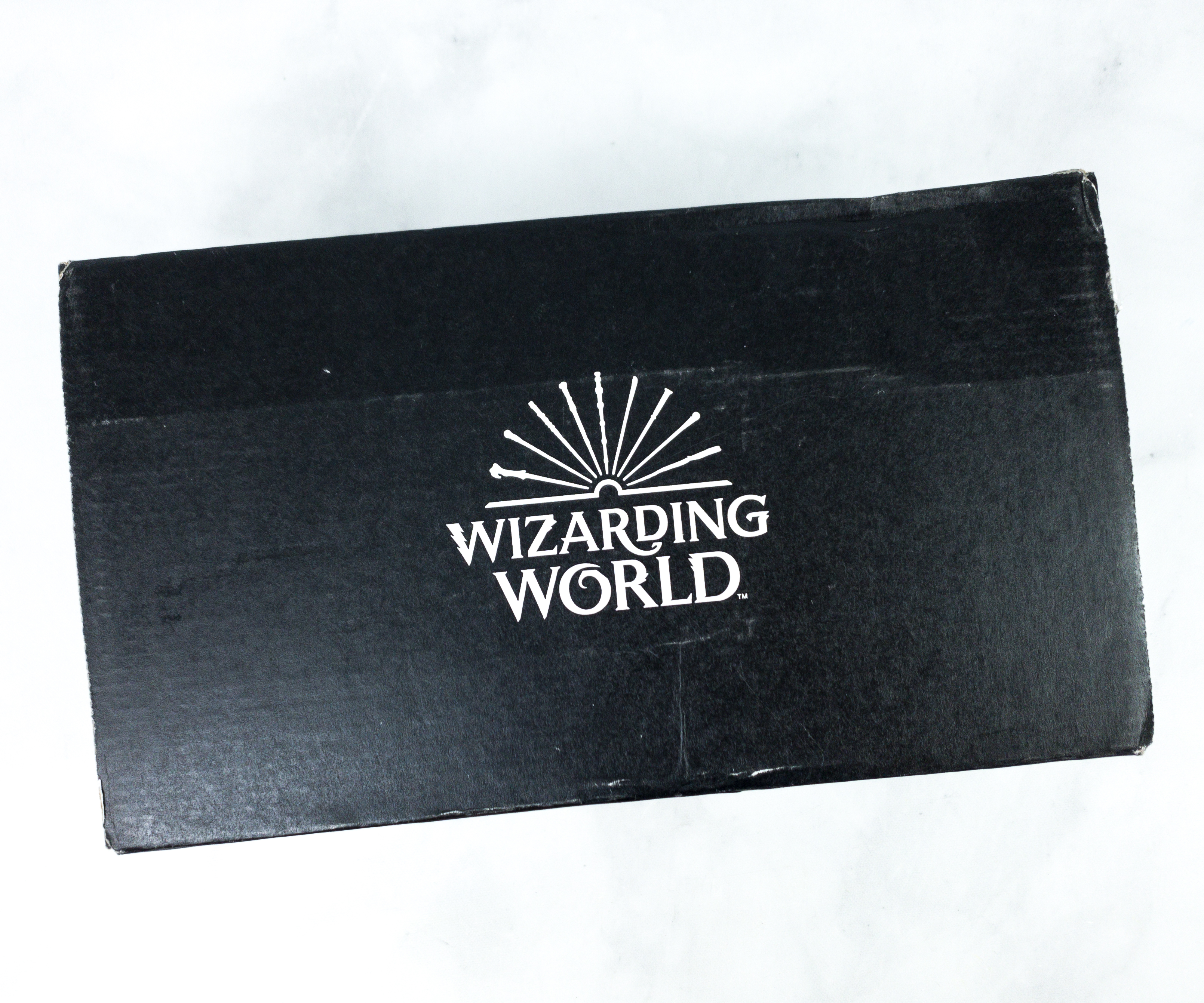 J.K. Rowling's Wizarding World Crate from Loot Crate is the bi-monthly and official Harry Potter & Fantastic Beasts subscription box. For $39.99 every other month, you'll get 5-7 unique and officially licensed Harry Potter and Fantastic Beasts merchandise, so there's no need to go to Diagon Alley!
DEAL: Save 15% on any subscription plan when you use this link and coupon code HELLOSUBSCRIPTION15.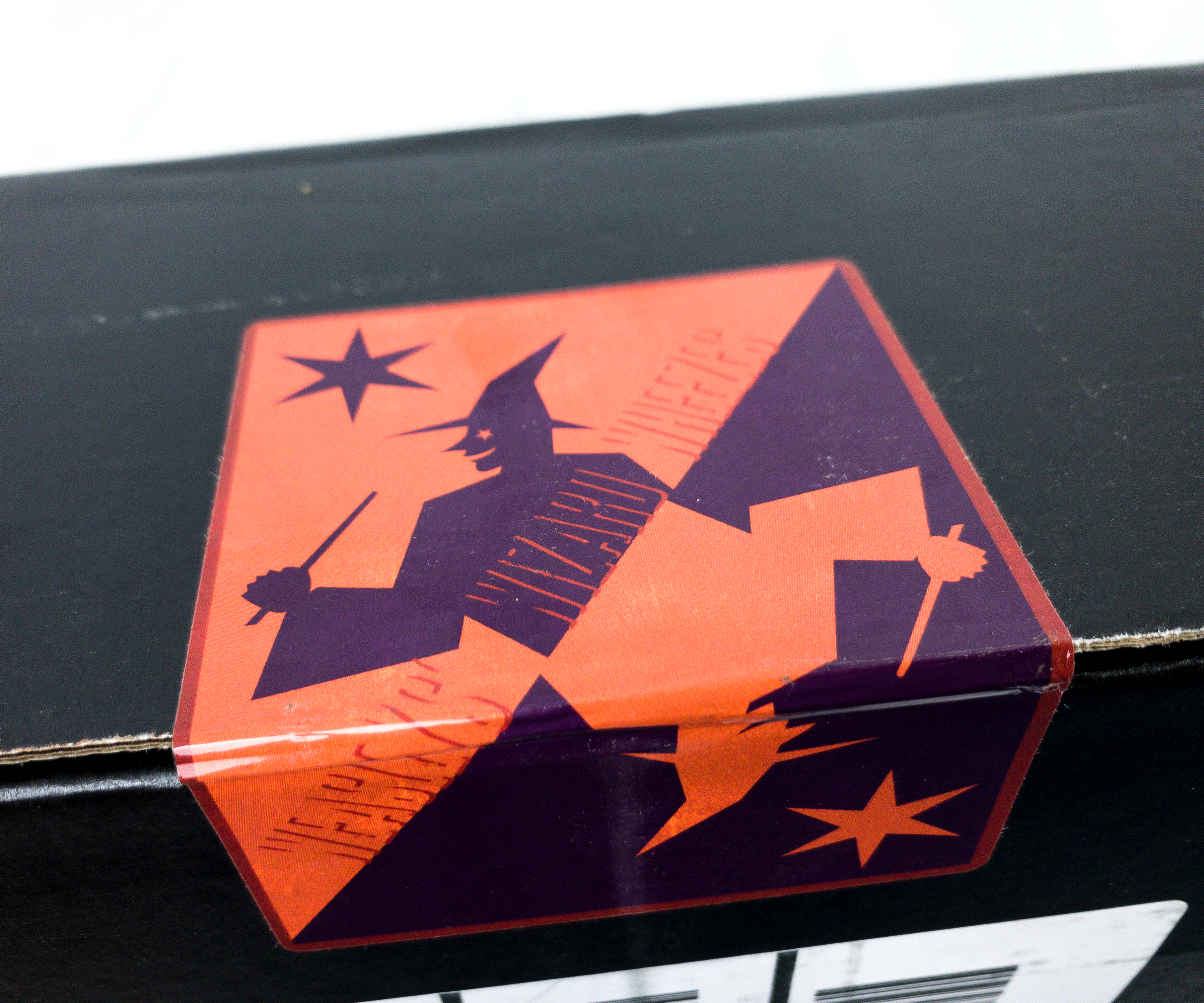 The box is sealed with a sticker that features the Weasley's Wizard Wheezes!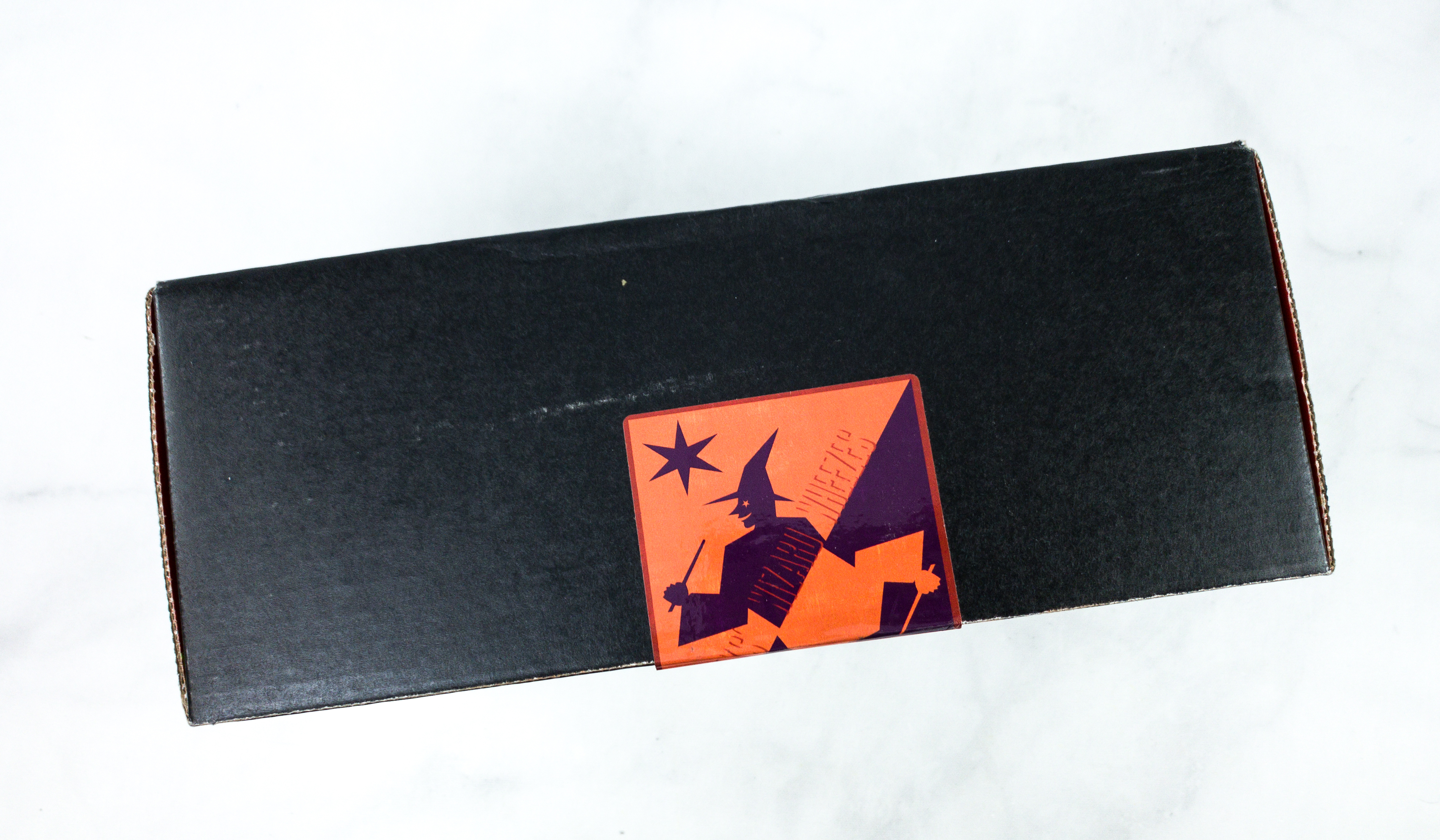 I'm so excited to open this box!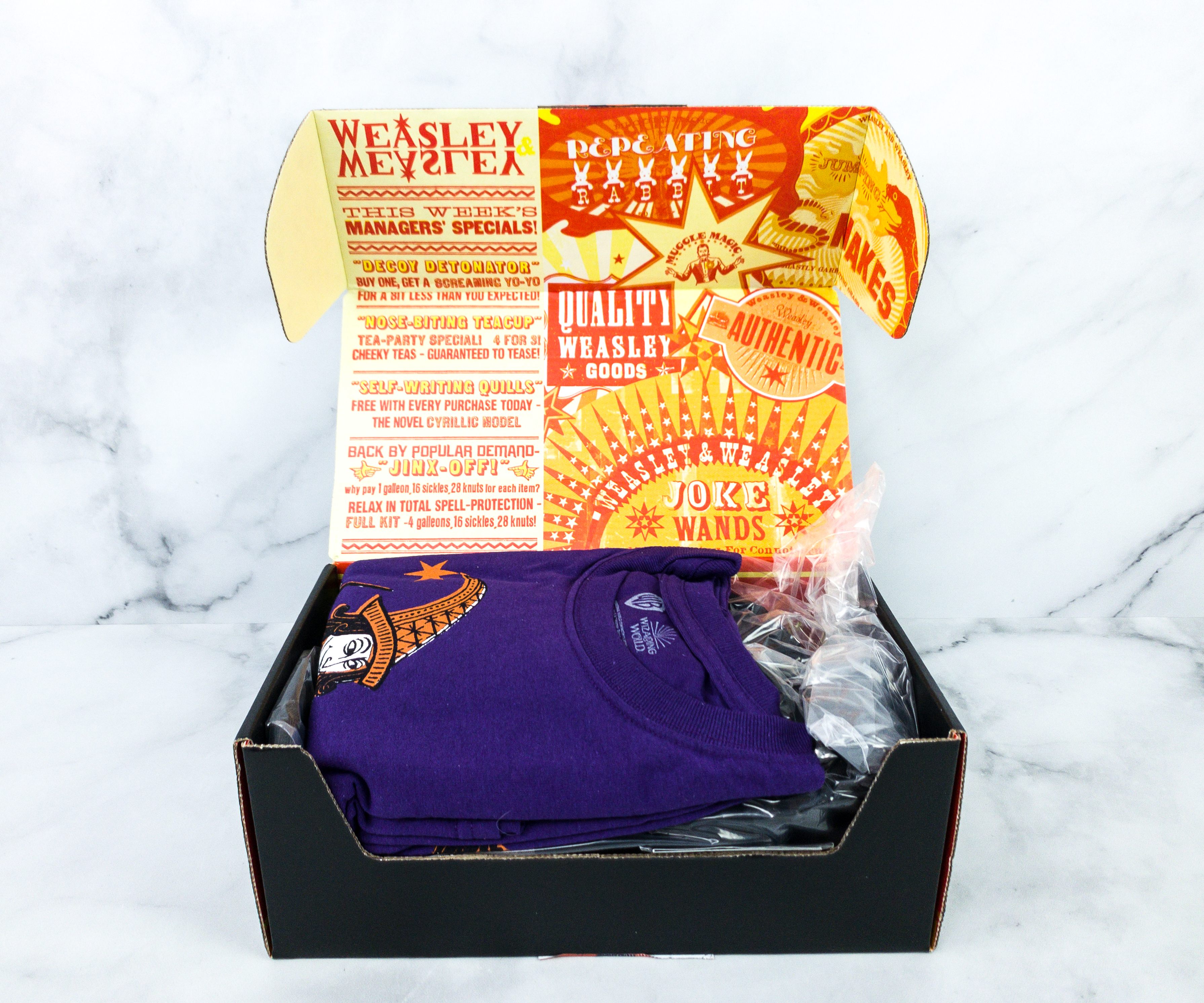 Some of the items were packed with plastic.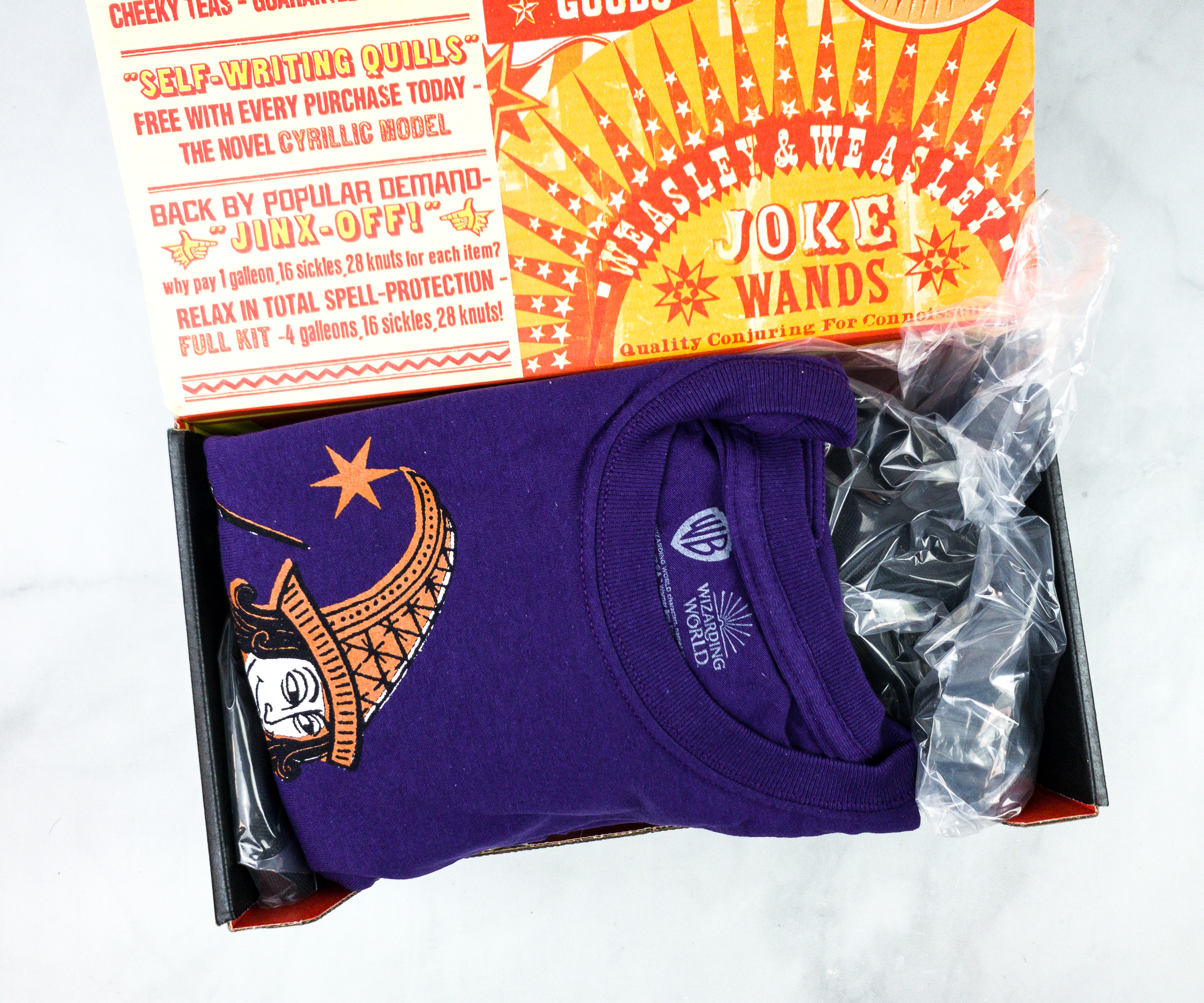 The items arrived in great condition.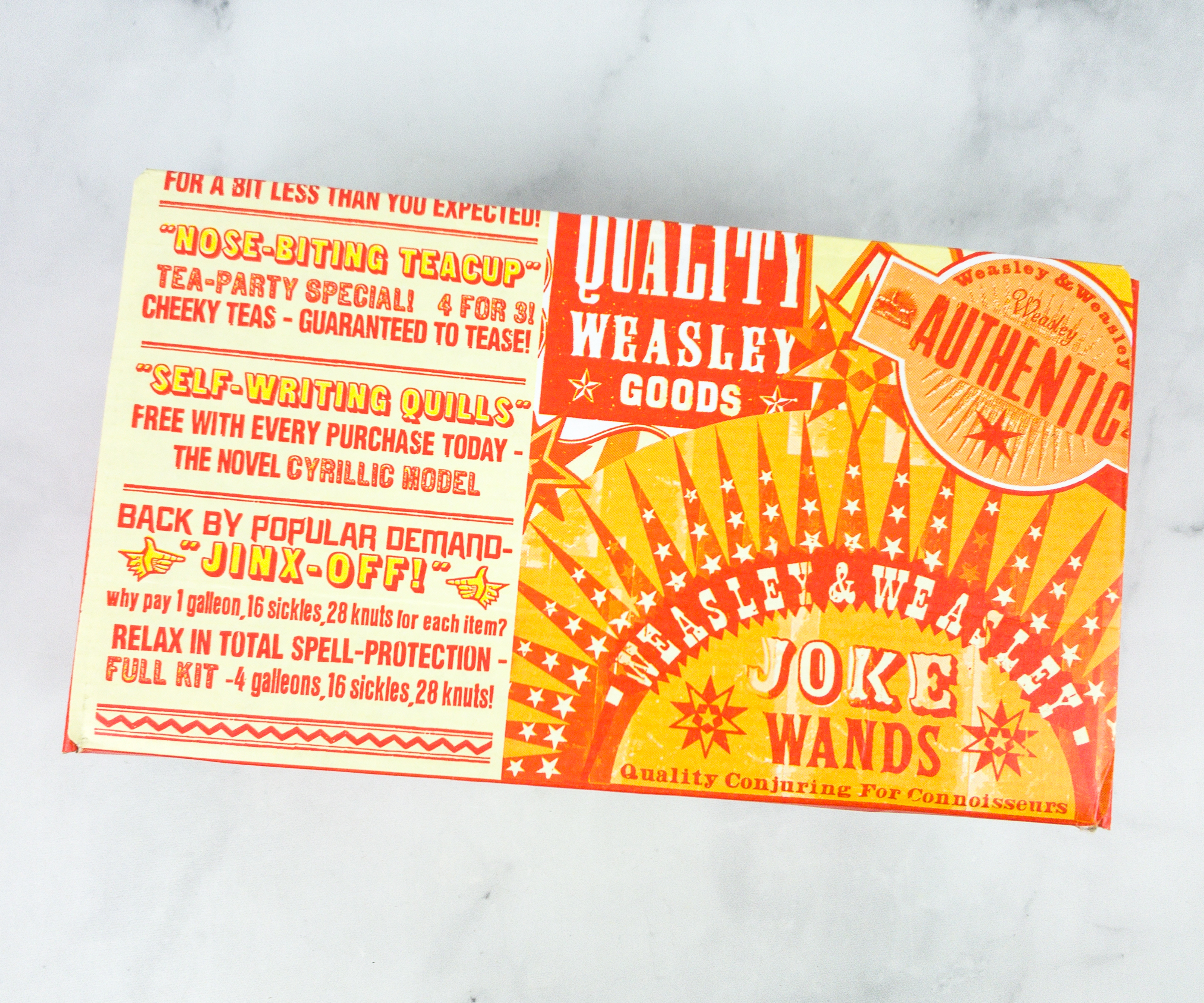 The box can be inverted!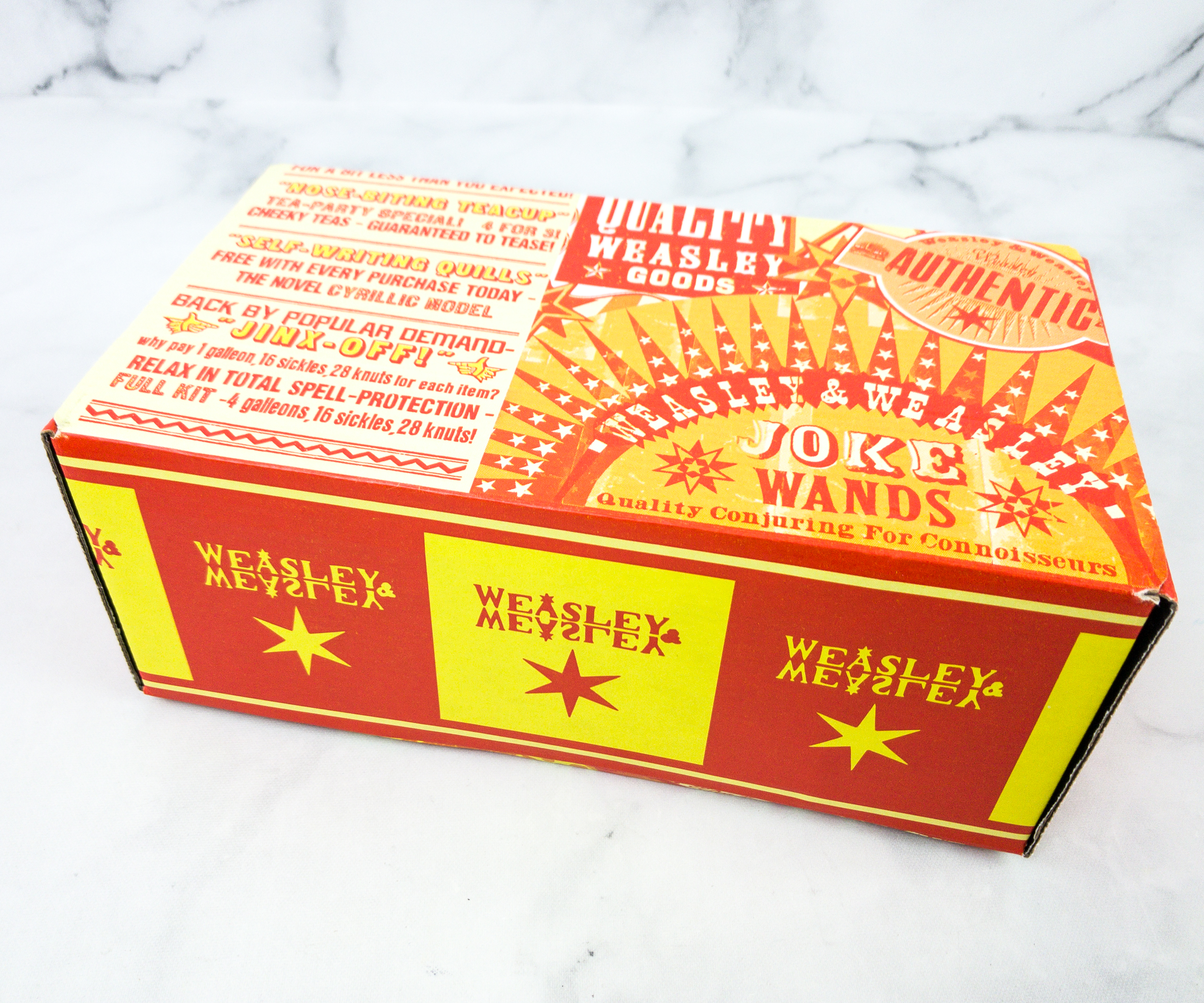 It features the Weasley twin's joke shop!
The theme this month is MAGICAL MISCHIEF.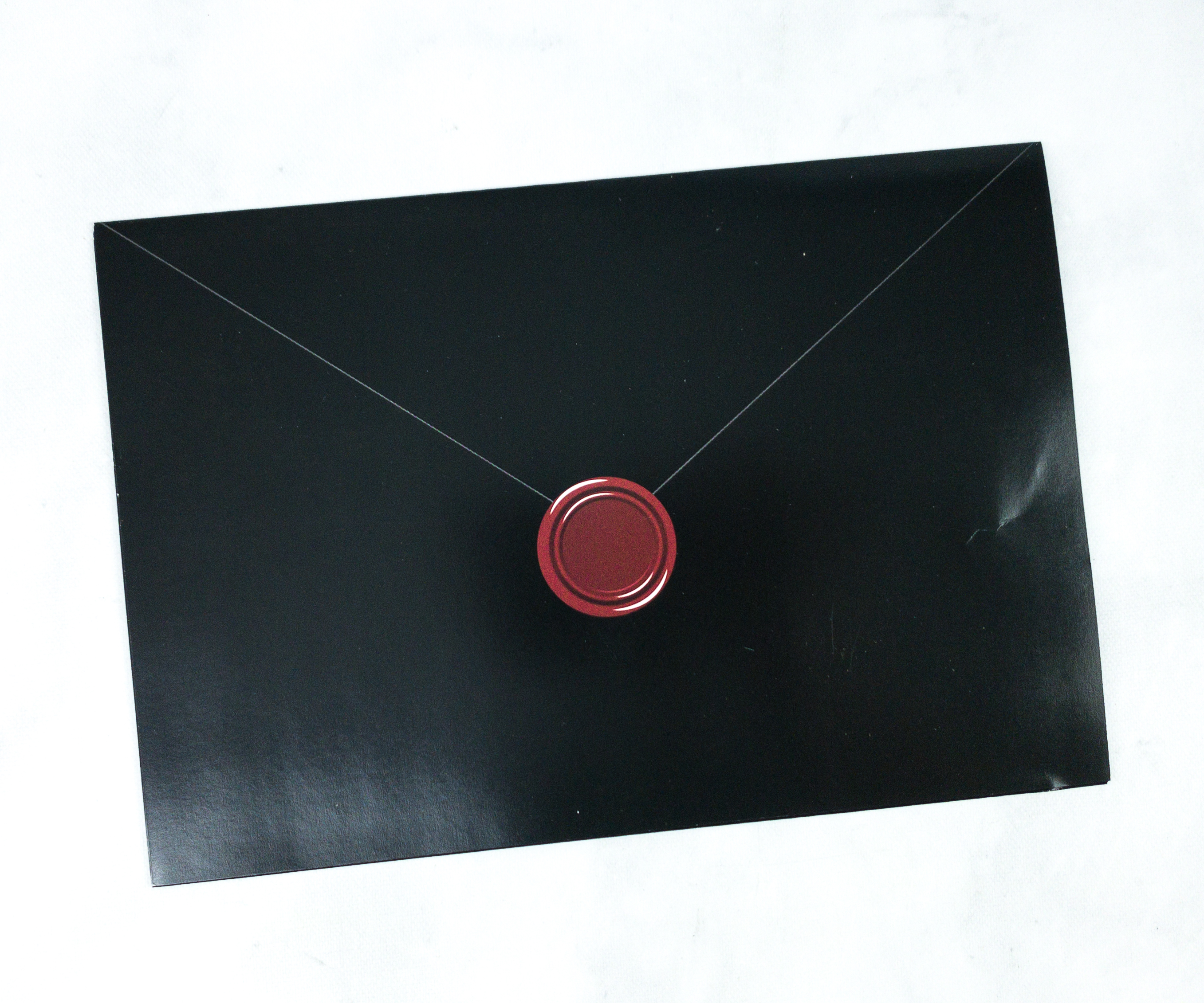 We received a folded letter with a faux seal.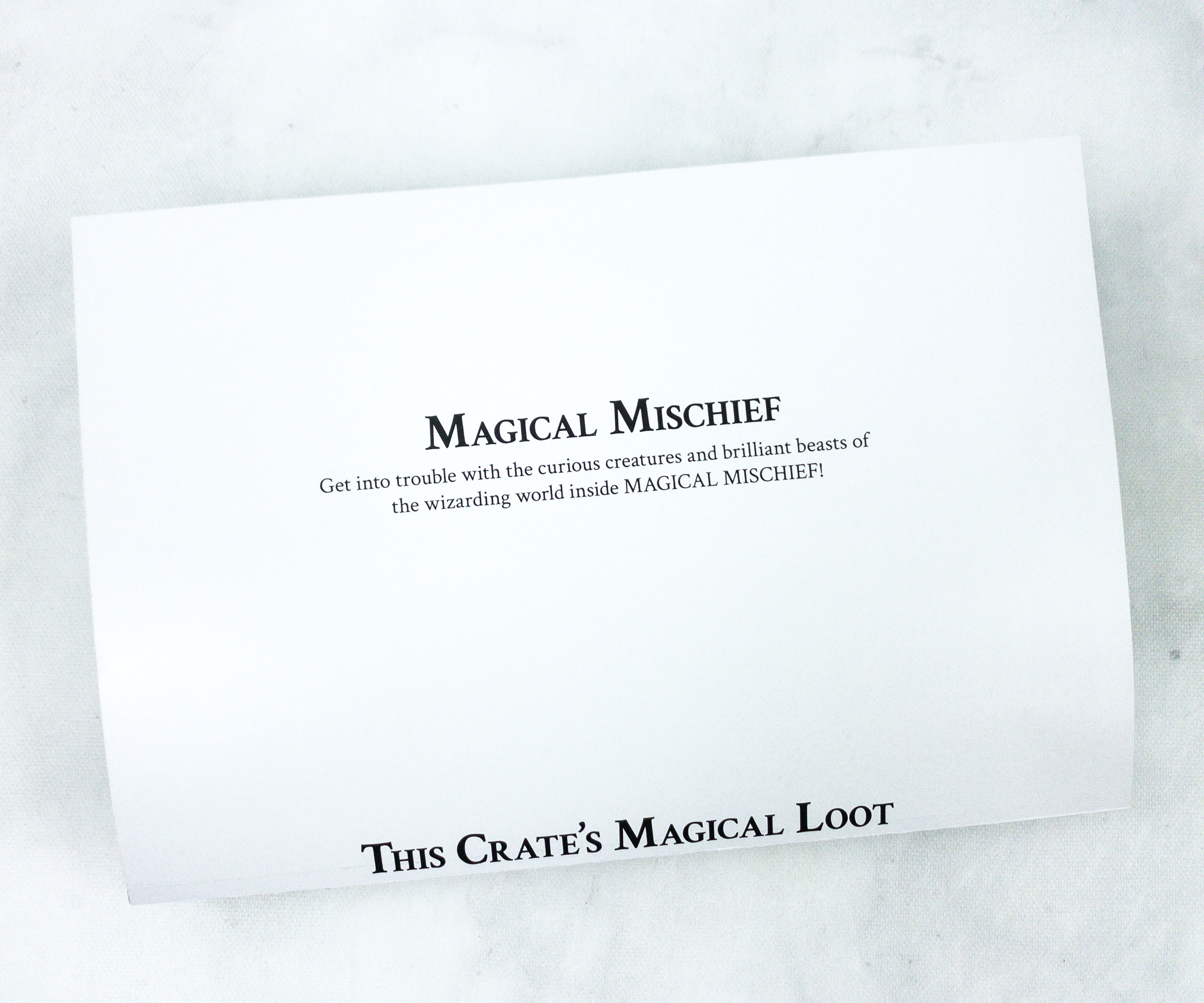 Get into trouble with the curious creatures and brilliant beasts of the wizarding world inside MAGICAL MISCHIEF!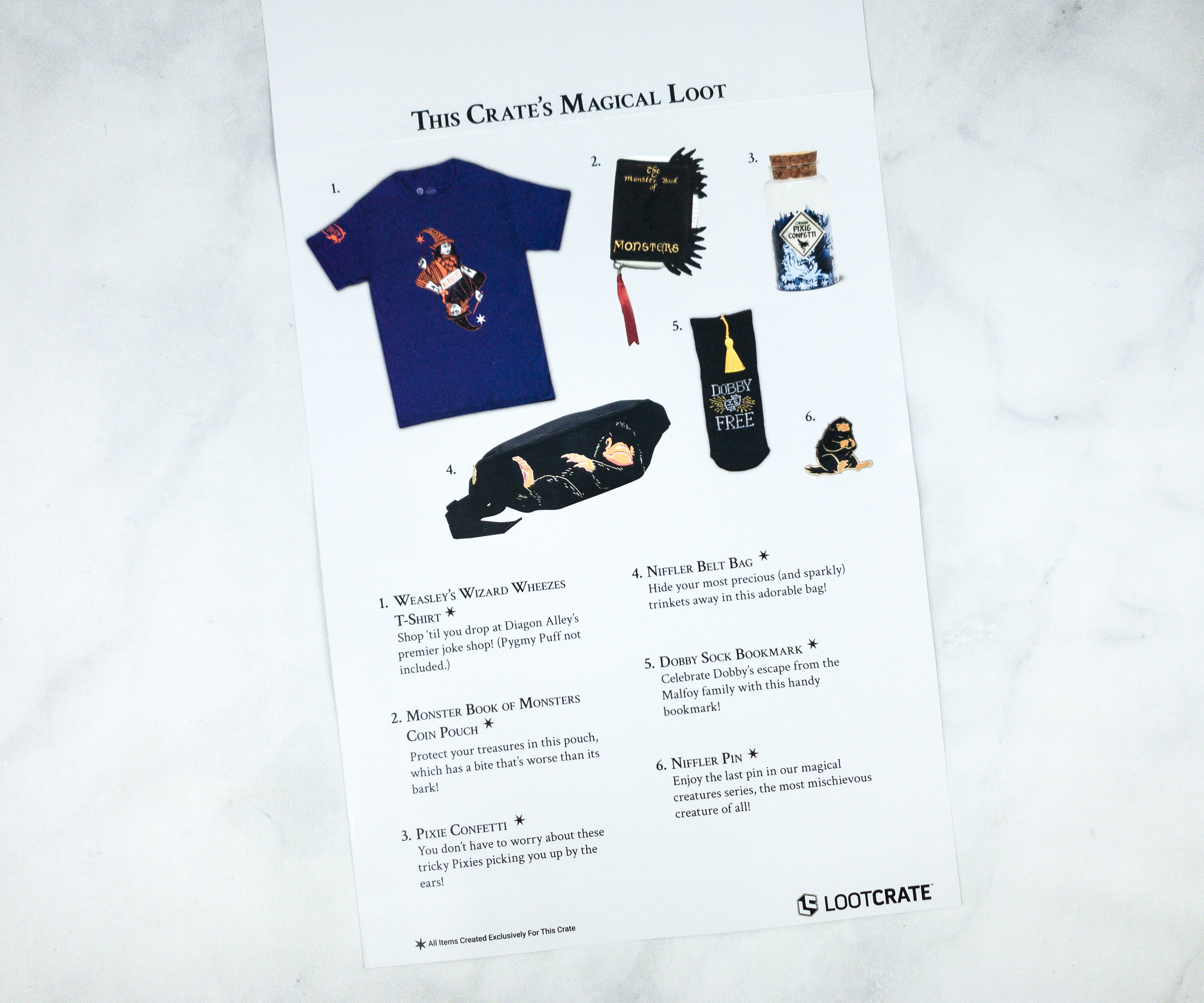 The letter tells you how magical this month's items are – the stars denote that the items are exclusive to the box!
All the magical loot in this month's crate!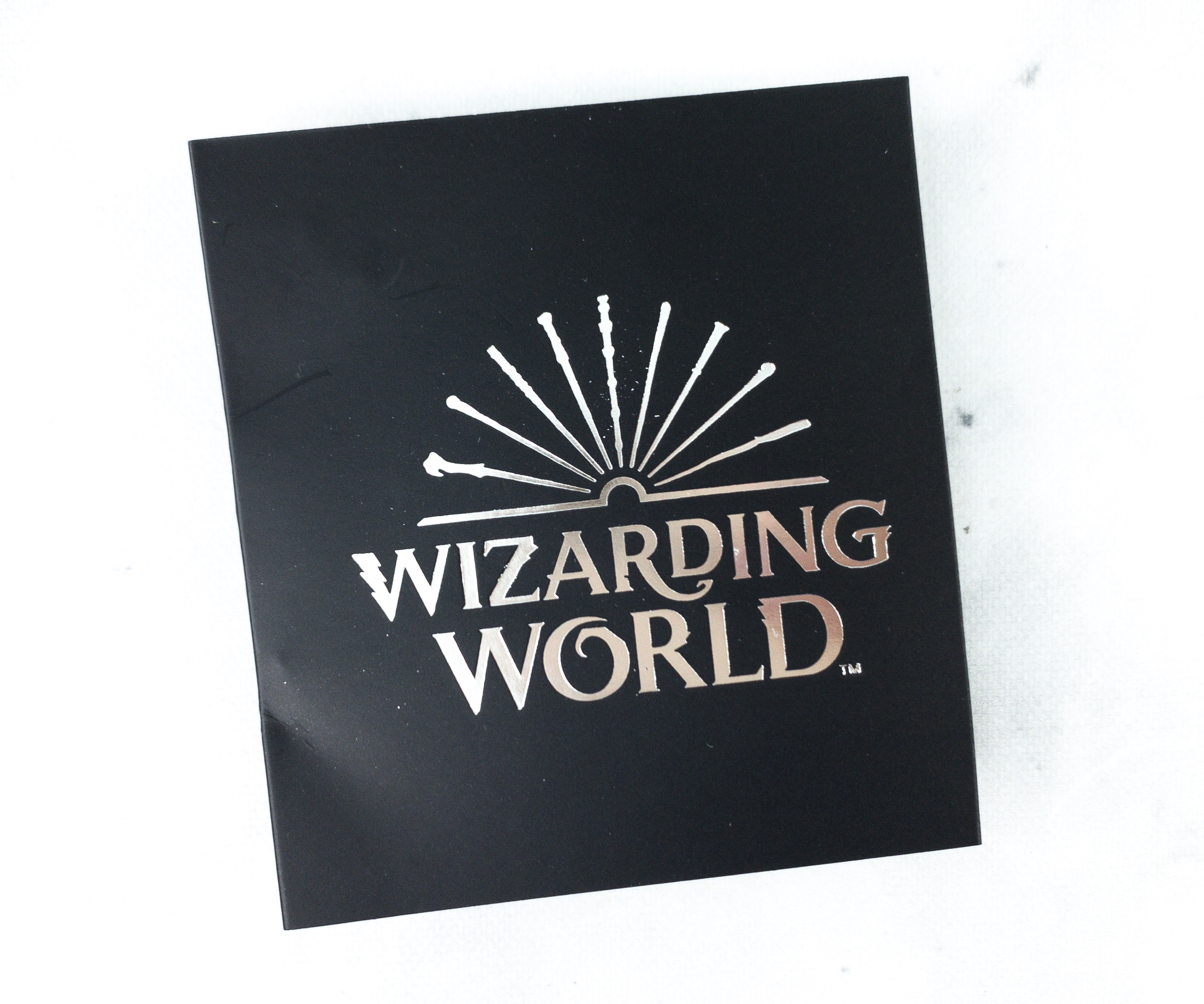 Niffler Pin. When you say mischief, one creature that suddenly comes to mind is this magical creature, the Niffler!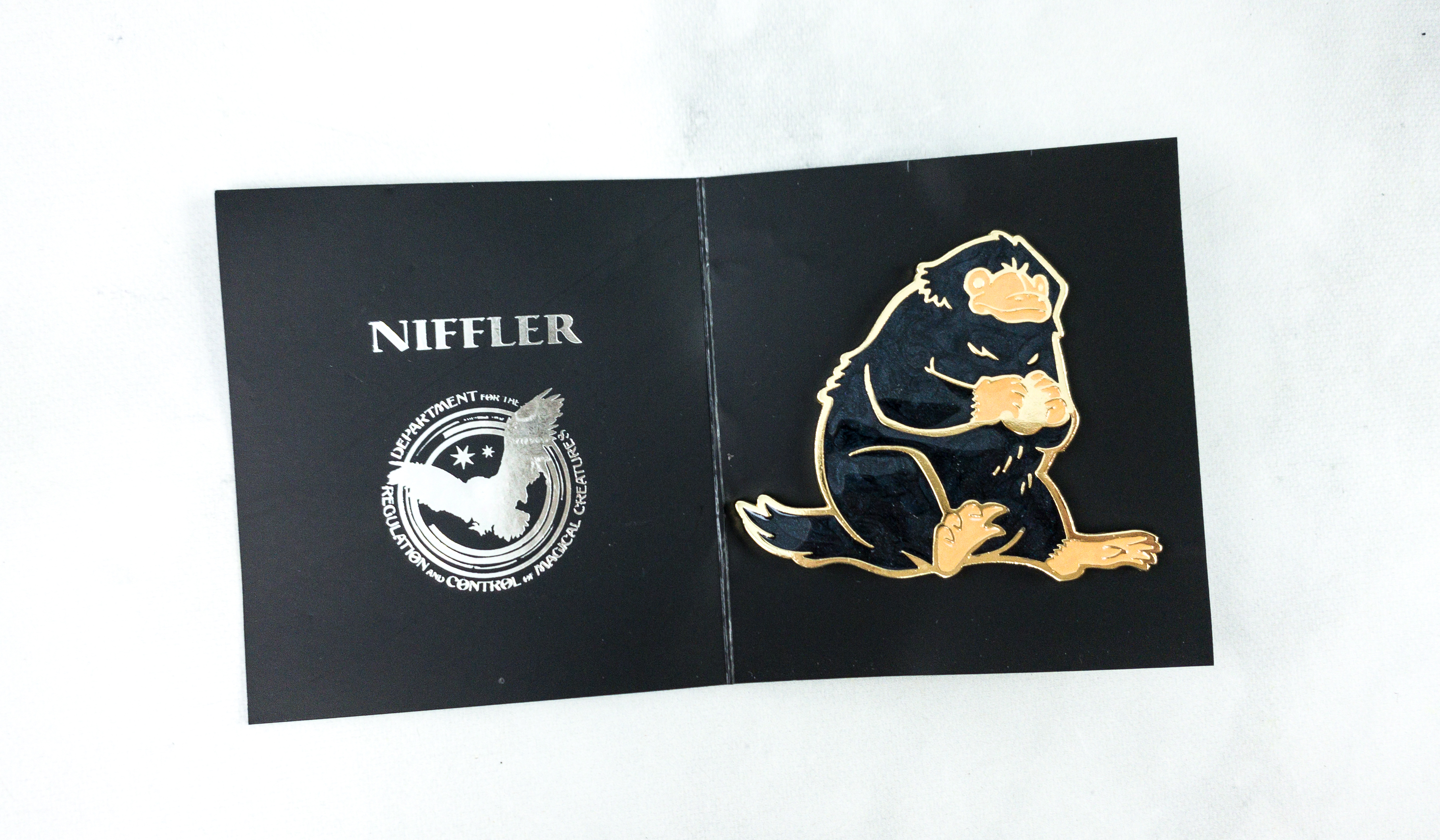 The Niffler was a magical beast with a long snout and a coat of black, fluffy fur. They were attracted to shiny things, which made them wonderful for locating treasure, but that also meant that they could wreak havoc if kept (or set loose) indoors. Nifflers in general are usually harmless.
It's a two-post pin with butterfly clutches.
I'm happy to receive the last one from the Magical Creatures pin series! It's not just the most mischievous but also the most adorable!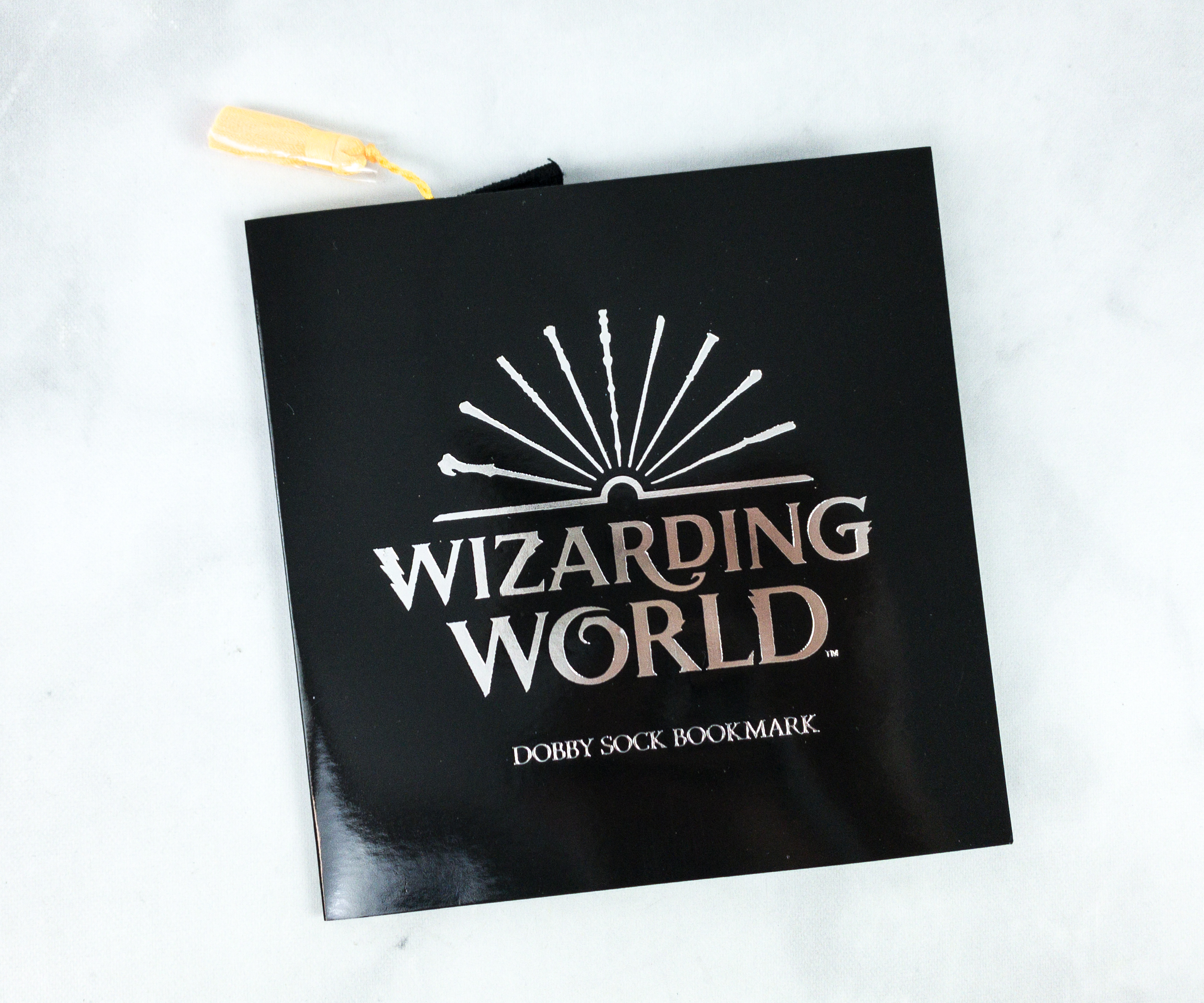 Dobby Sock Bookmark. To celebrate Dobby's freedom from the Malfoy's, here's a Dobby sock bookmark!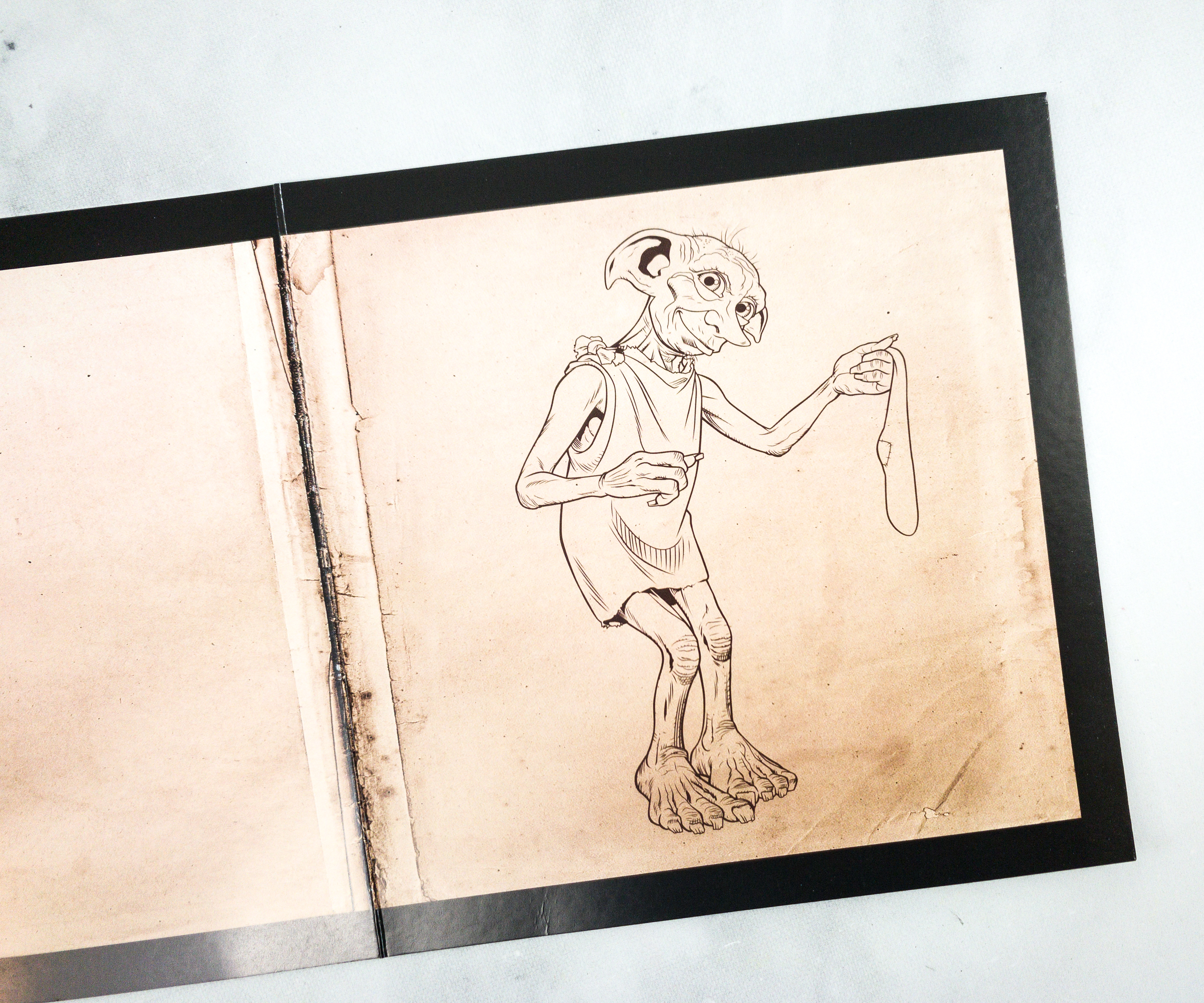 The packaging features an image of Dobby, who is extremely happy as a free elf!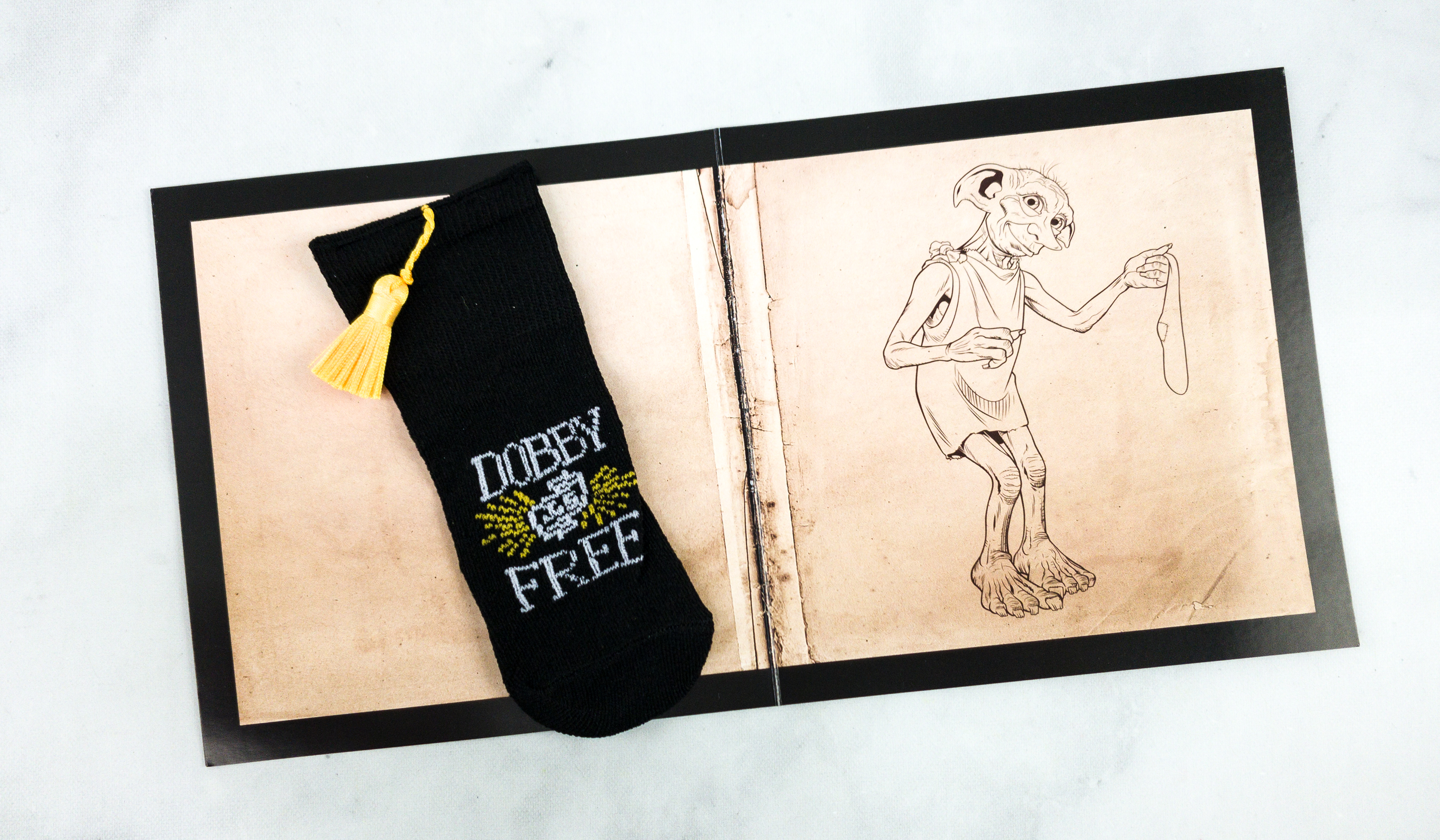 It's a unique take on bookmarks. Instead of paper or cardboard, they used fabric and made it look like an actual sock!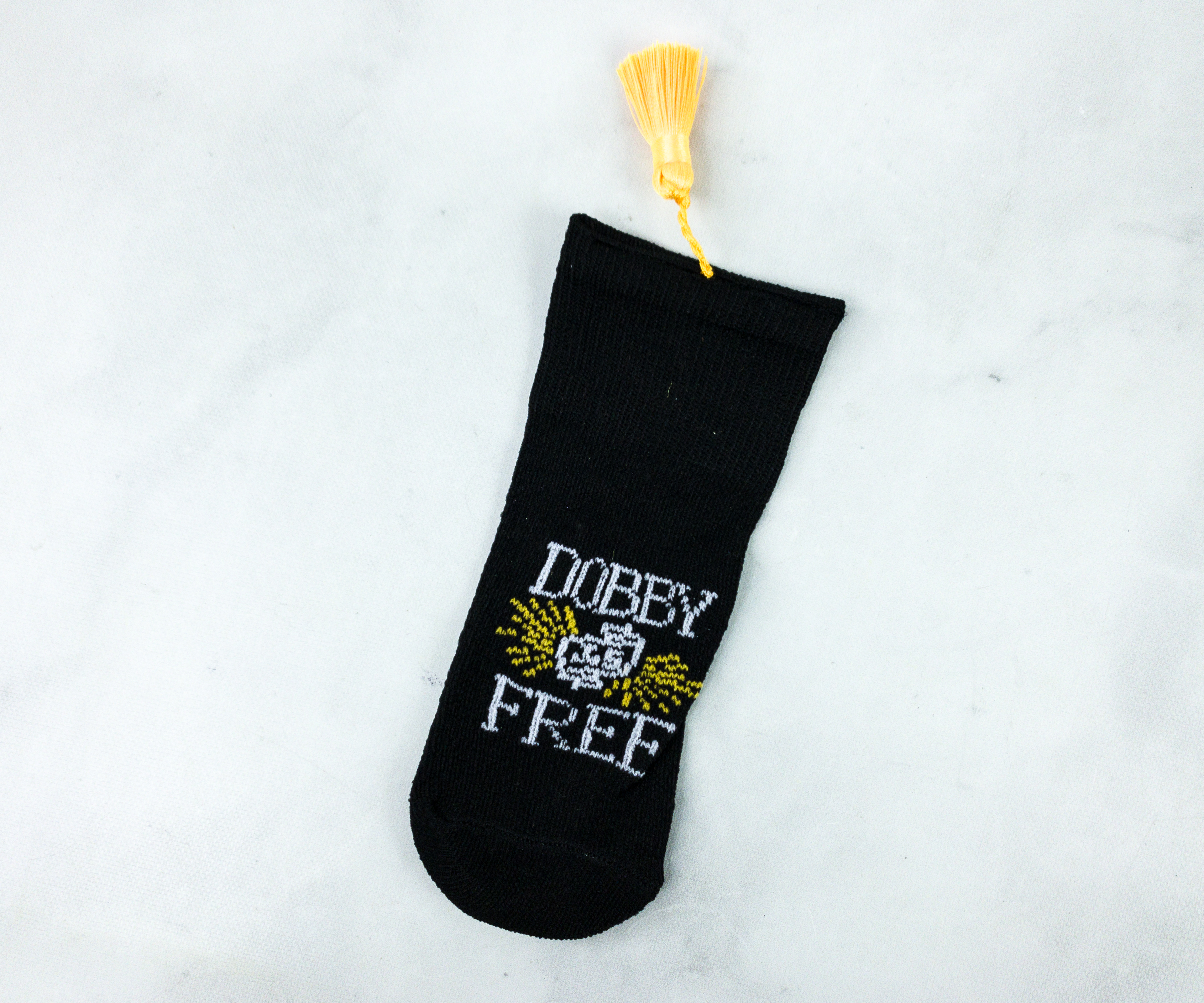 The cute sock that set Dobby free also came with a yellow tassel!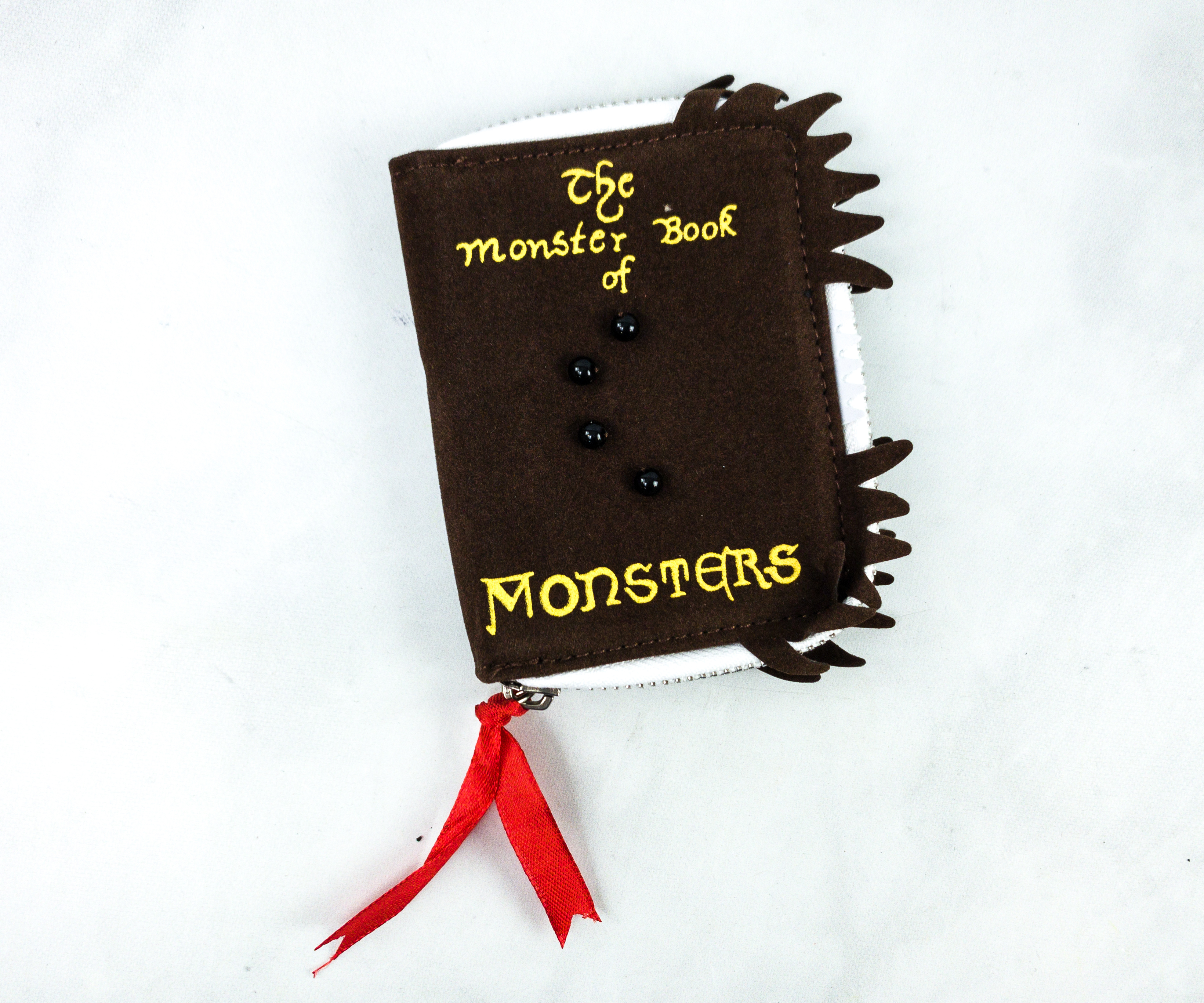 Monster Book Of Monsters Coin Pouch. This replica of The Monster Book of Monsters is actually a pouch! It's a cool and handy pouch for keeping coins and even small items or trinkets.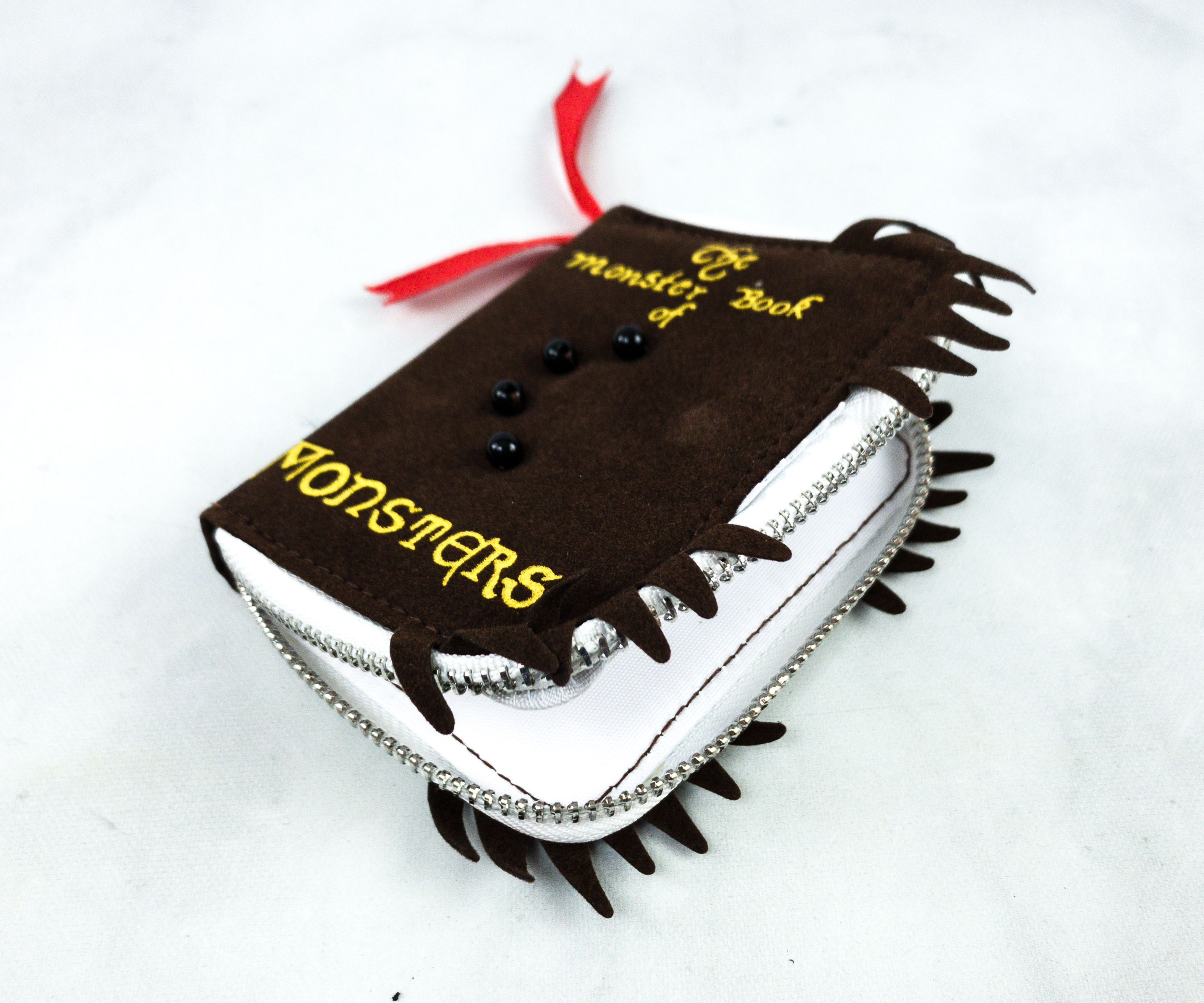 The Monster Book of Monsters, by Edwardus Lima, is a particularly vicious sentient textbook that is used in Care of Magical Creatures while Rubeus Hagrid (who thought the book's aggressive nature was amusing) was the Professor for that subject at Hogwarts School of Witchcraft and Wizardry.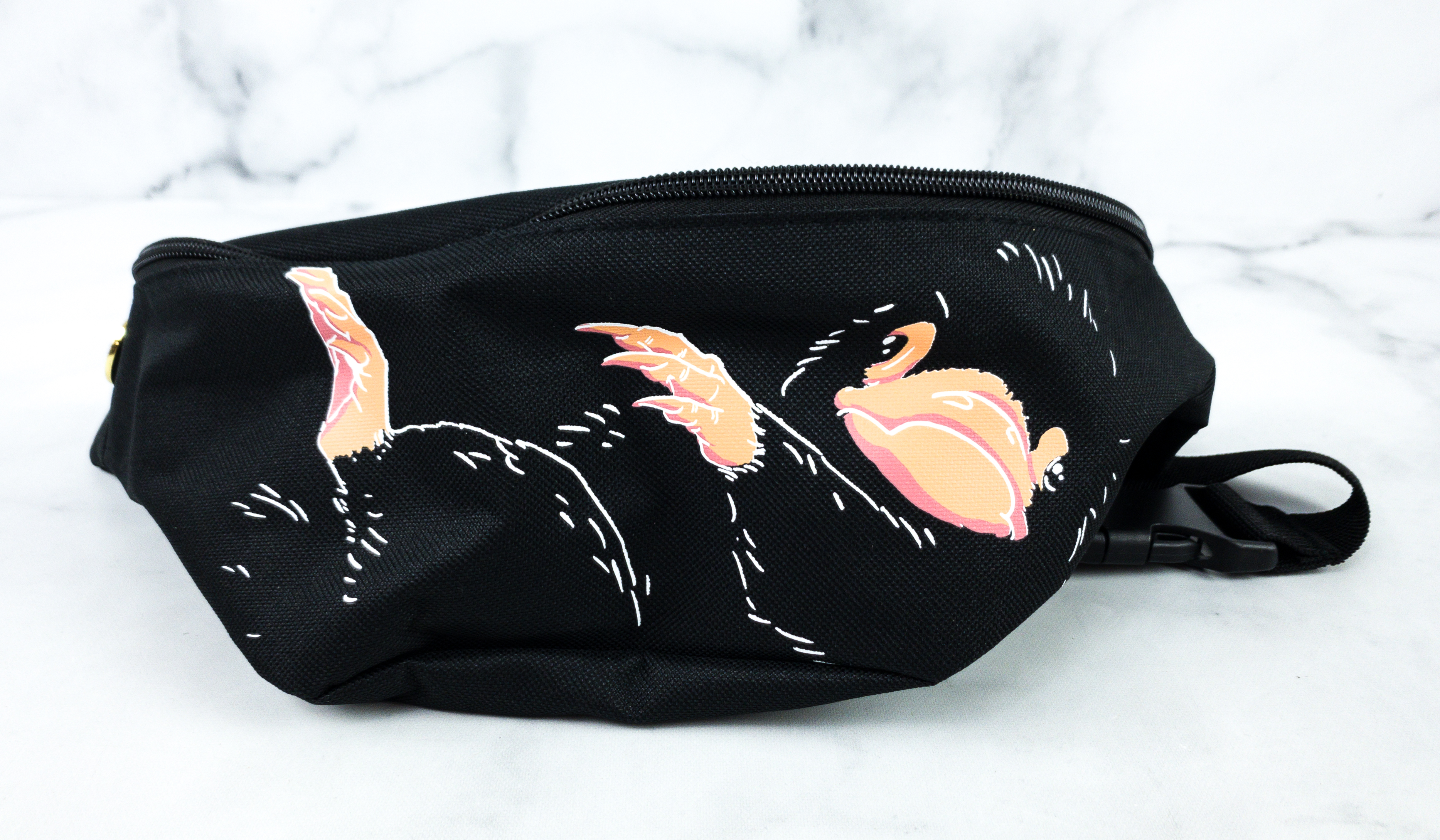 Niffler Belt Bag. Another item that features the most mischievous magical creature is this adorable Niffler belt bag!
The zipper even has a galleon handle!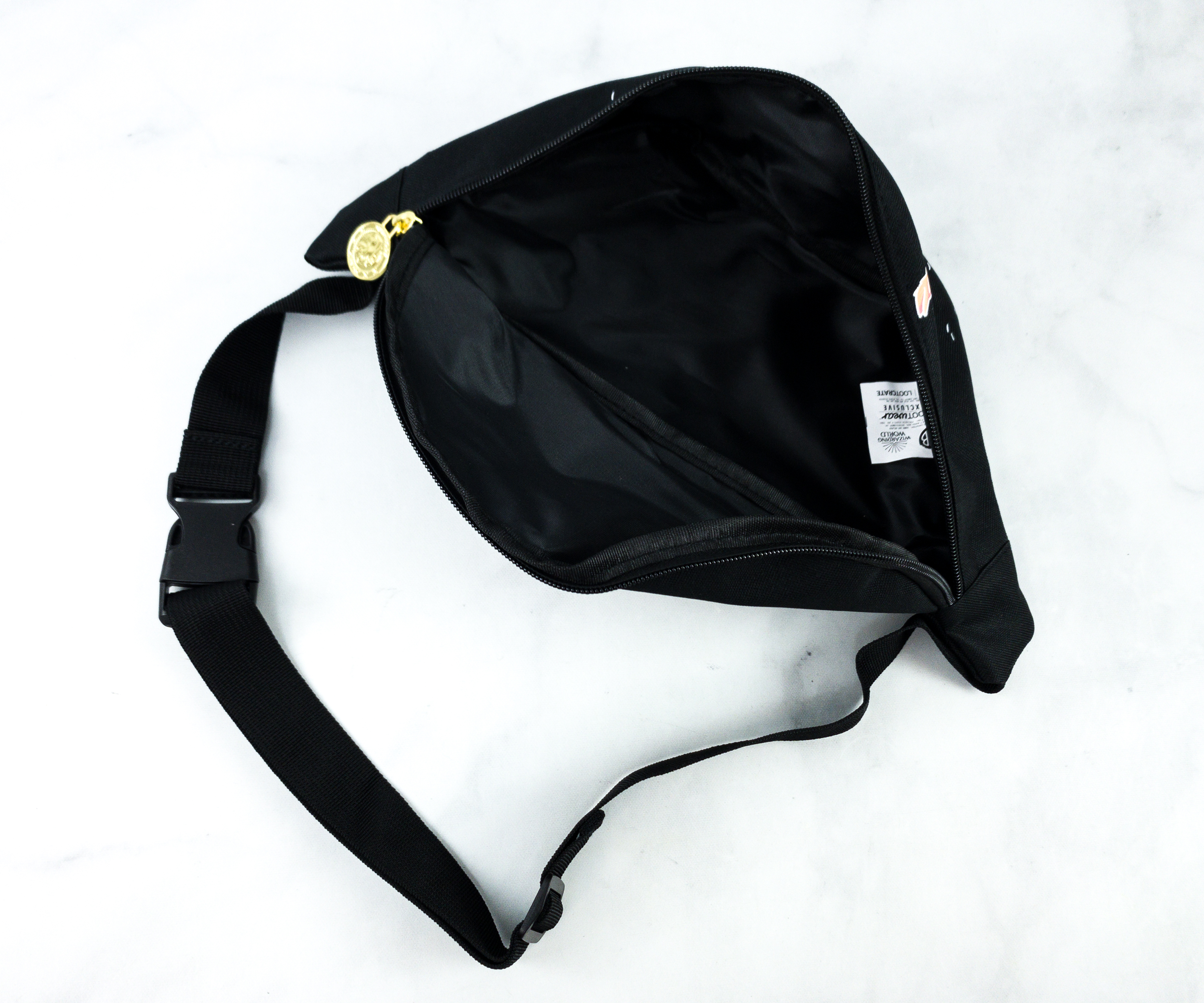 The belt bag is quite spacious and it can fit small gadgets, essentials, and more! It also has an adjustable strap.
Pixie Confetti. Another mischievous creature in the Wizarding World is the electric blue Cornish Pixie, and I got a bunch of them in the form of confetti!
It contains cute pieces of cut-out pixies inside a corked bottle.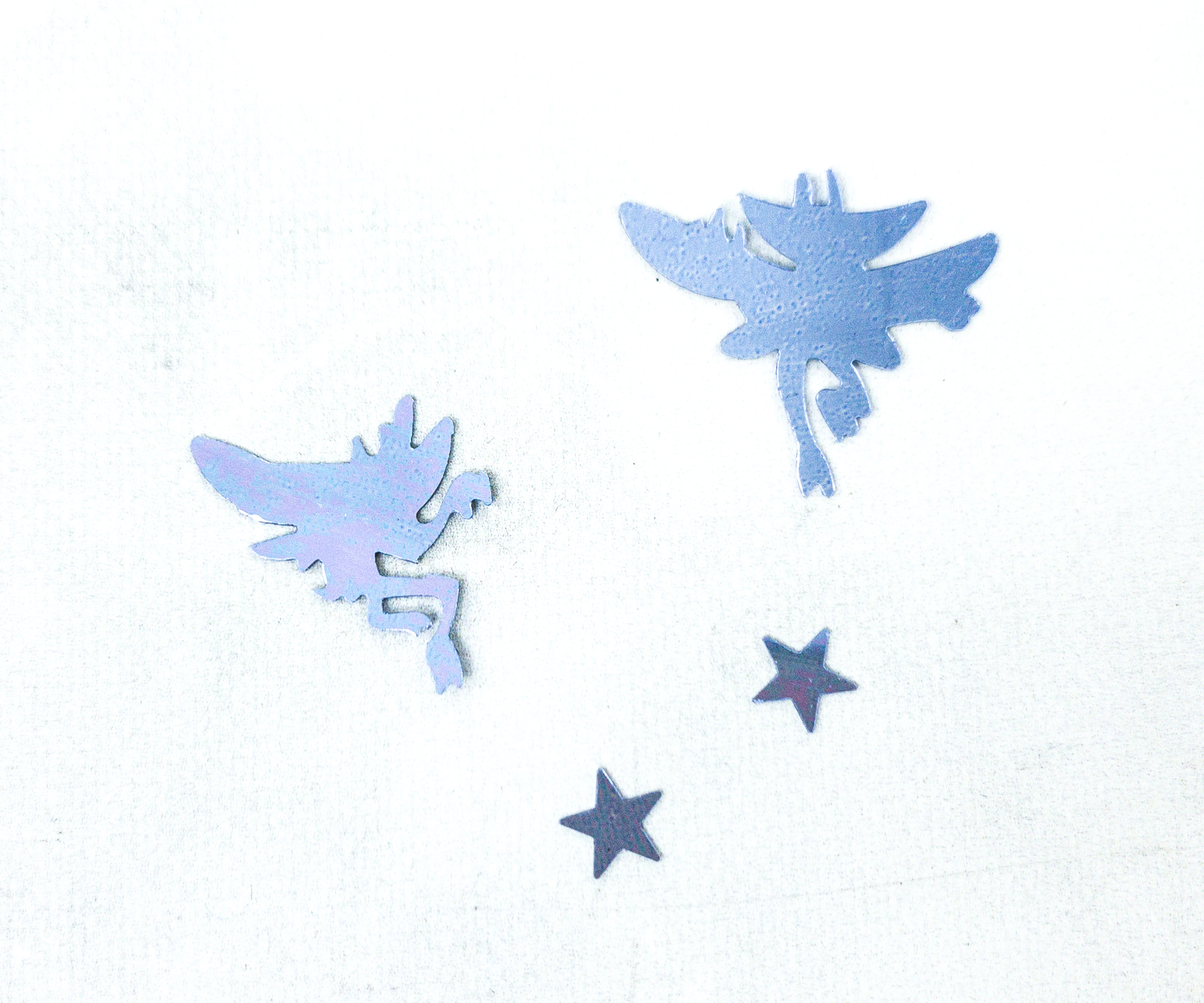 There are also small stars to accompany the creatures. These are great for celebrations!
Weasley's Wizard Wheezes T-Shirt. Talking about "Magical Mischief", the best guys that will always remind us of it are none other than the Weasley twins, Fred and George! To honor the two kings of mischief, here's a shirt that features their joke shop, the Weasley's Wizard Wheezes!
The purple shirt features two wizards that look like the characters from a deck of cards.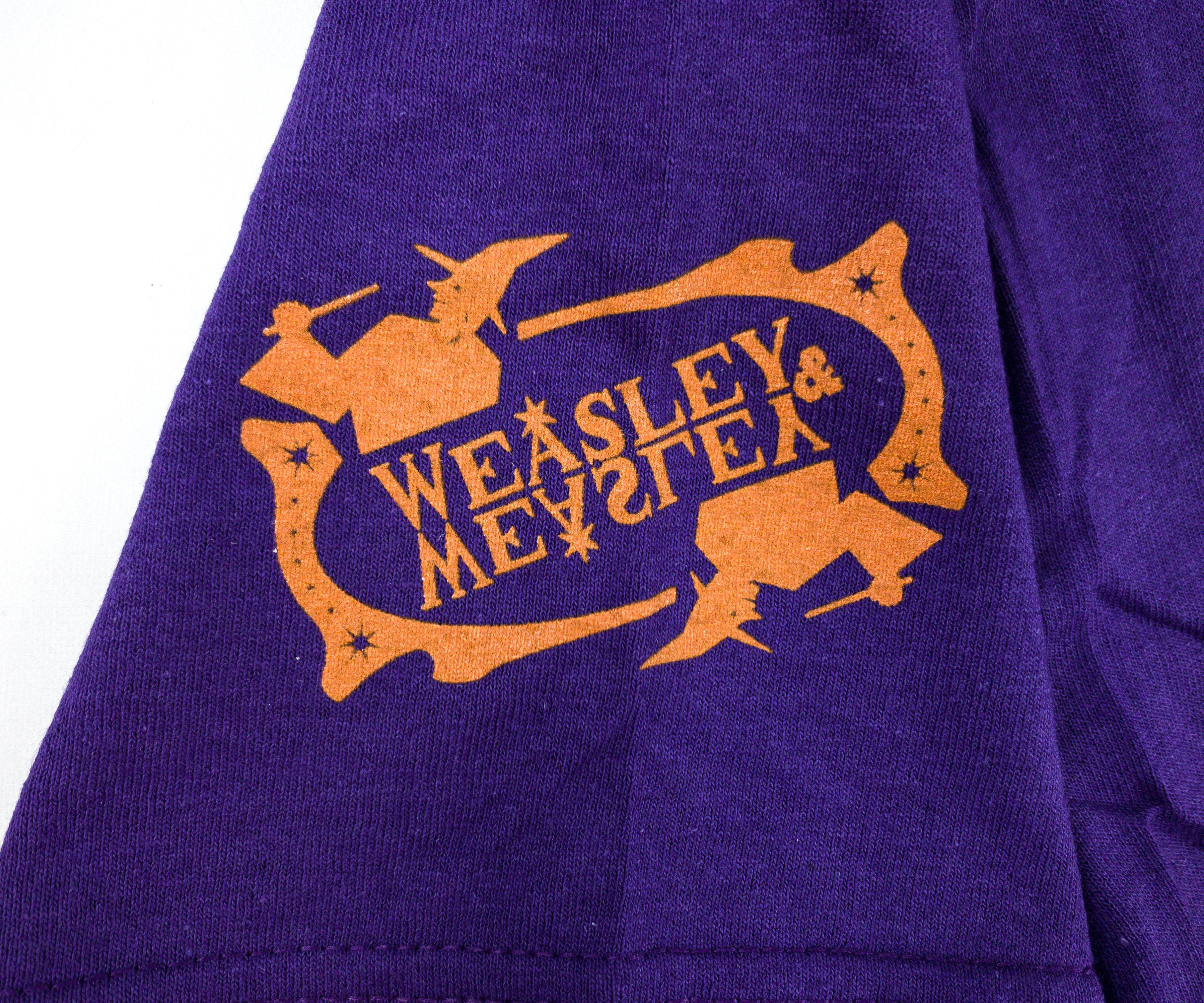 One of the sleeves has the shop's logo in orange.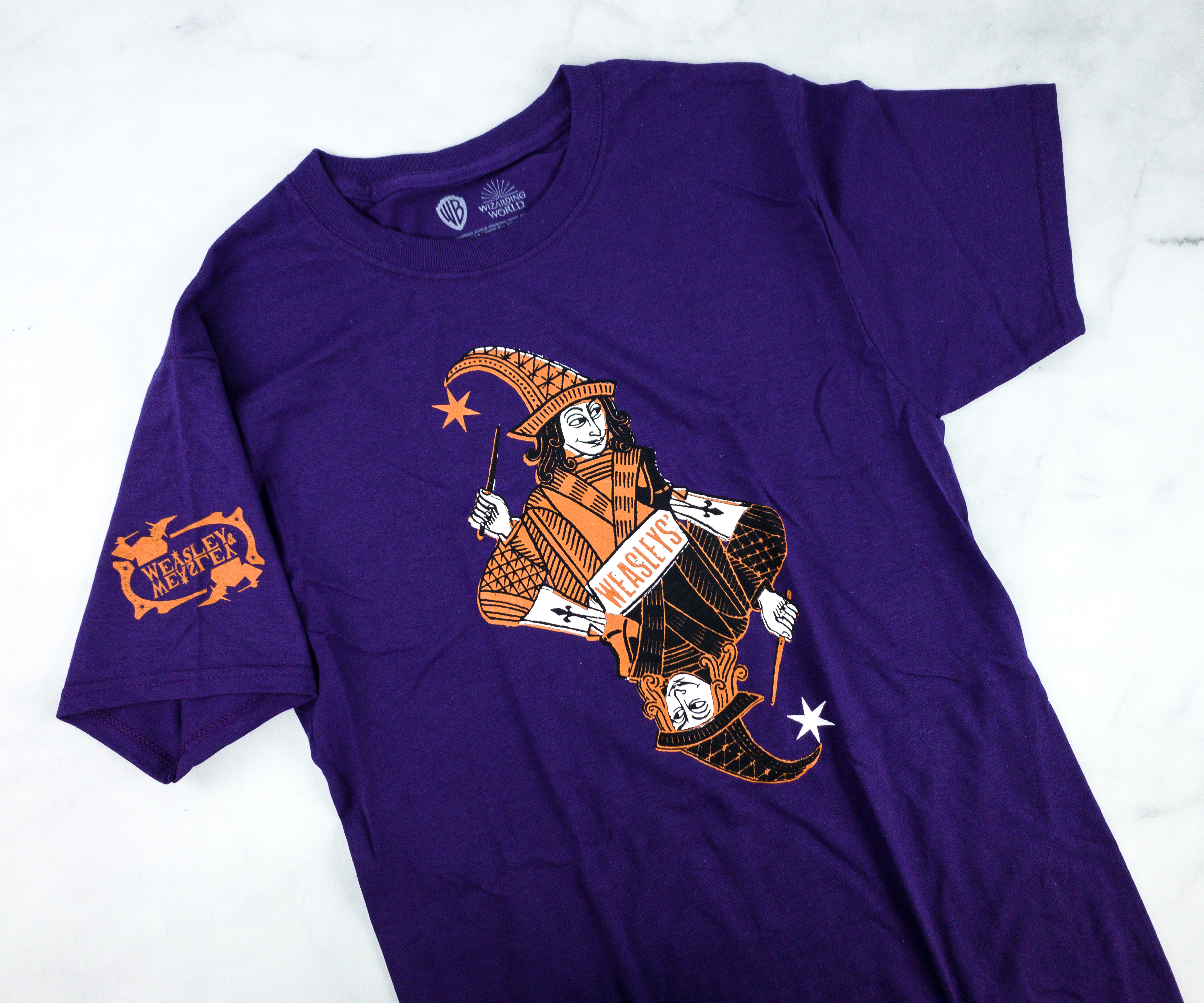 The shirt is made of high-quality materials, making it soft and comfy! The fit is perfect as well!
This Mischief themed box is on point, as it features Niffler, Pixies, and the Weasley Twins! My favorite is the purple shirt, I'm so happy to have a wearable that features the Weasley's Wizard Wheezes. The Dobby sock bookmark is also cute and unique. Overall, I am happy with all the Harry Potter merchandise I received in this box! My only complaint is that the box shipped late again. I hope they finally find a turnaround for this!
What do you think of this month's Wizarding World box?
Visit J.K. Rowling's Wizarding World to subscribe or find out more!