Flaviar offers a Club Membership for the spirits connoisseurs! Members receive a Tasting Box of choice and a full-size bottle every quarter along with exclusive access to special release collections, private bottling, live tasting events, industry insights and a vibrant community of like-minded individuals, as well as free shipping on anything in their store. The membership costs $95 per year. Adult signature is required upon delivery.
DEAL: Save $80 when you subscribe for a year! No coupon code needed, just use this link to subscribe!
This review covers The Balcones Whiskey Flight Tasting Box and Teeling Single Grain Irish Whiskey.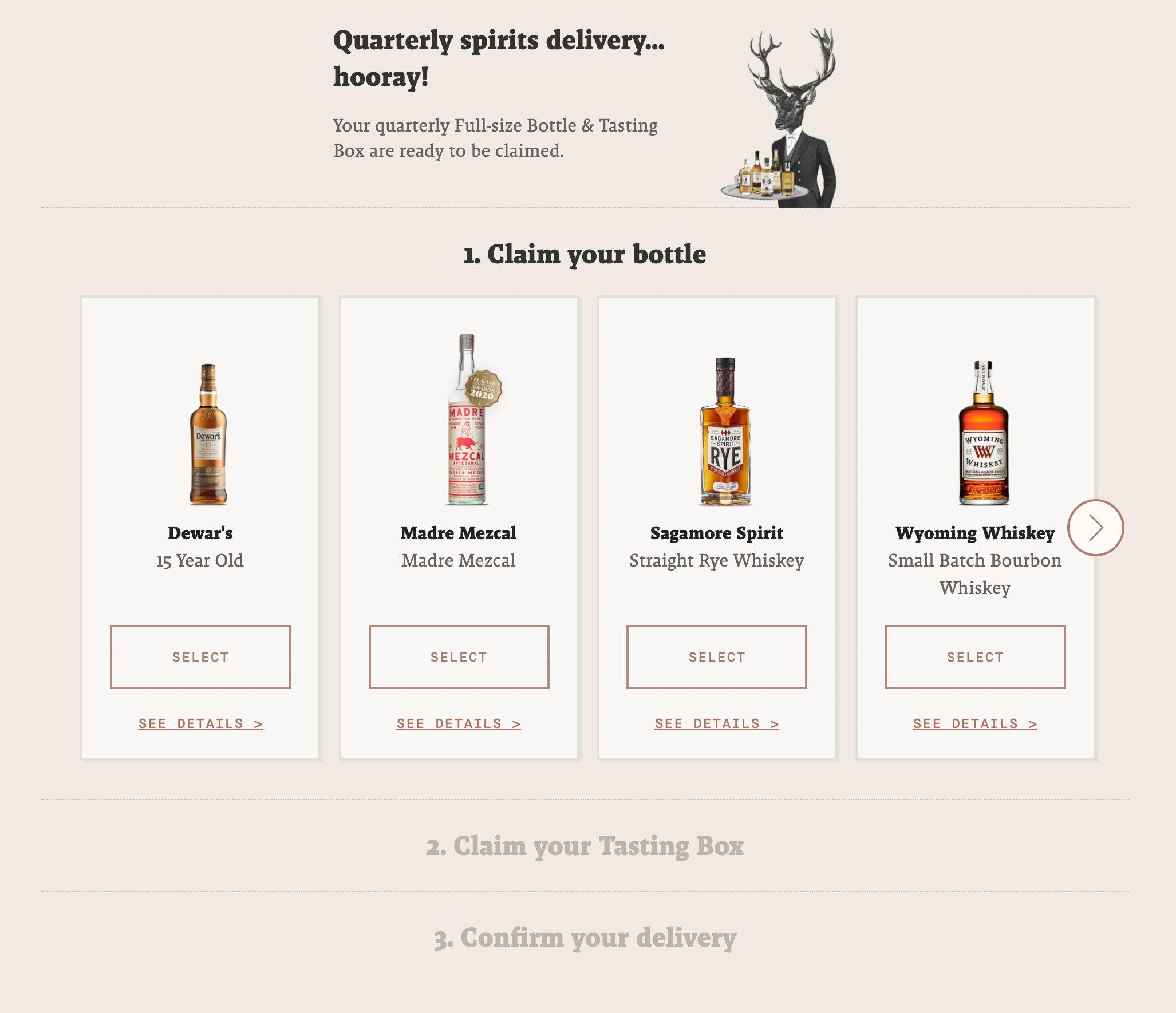 For Flaviar members, every new quarter means there is a new full-sized bottle and Tasting Box to try!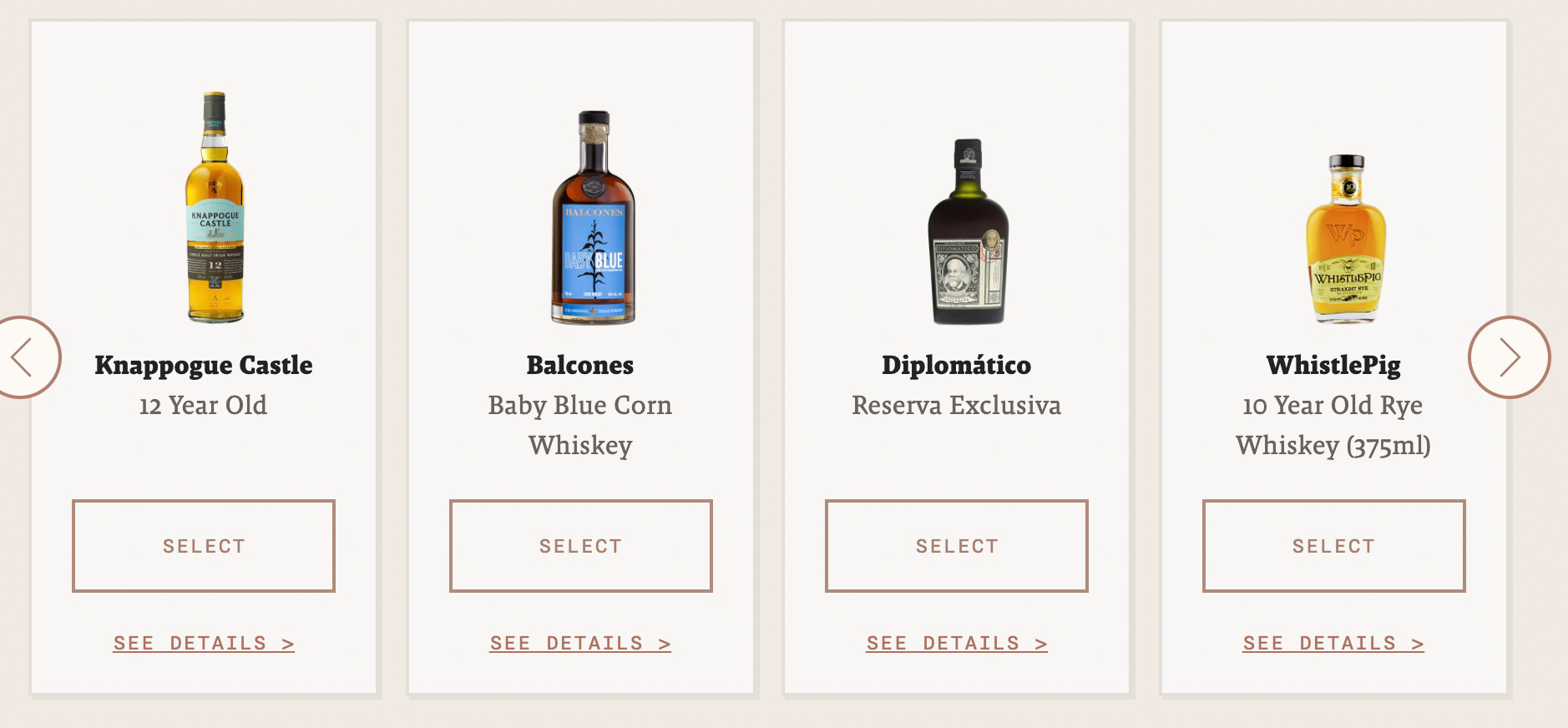 One of the perks of being a member is having access to these liquors from well-known producers and small-batch craft distillers.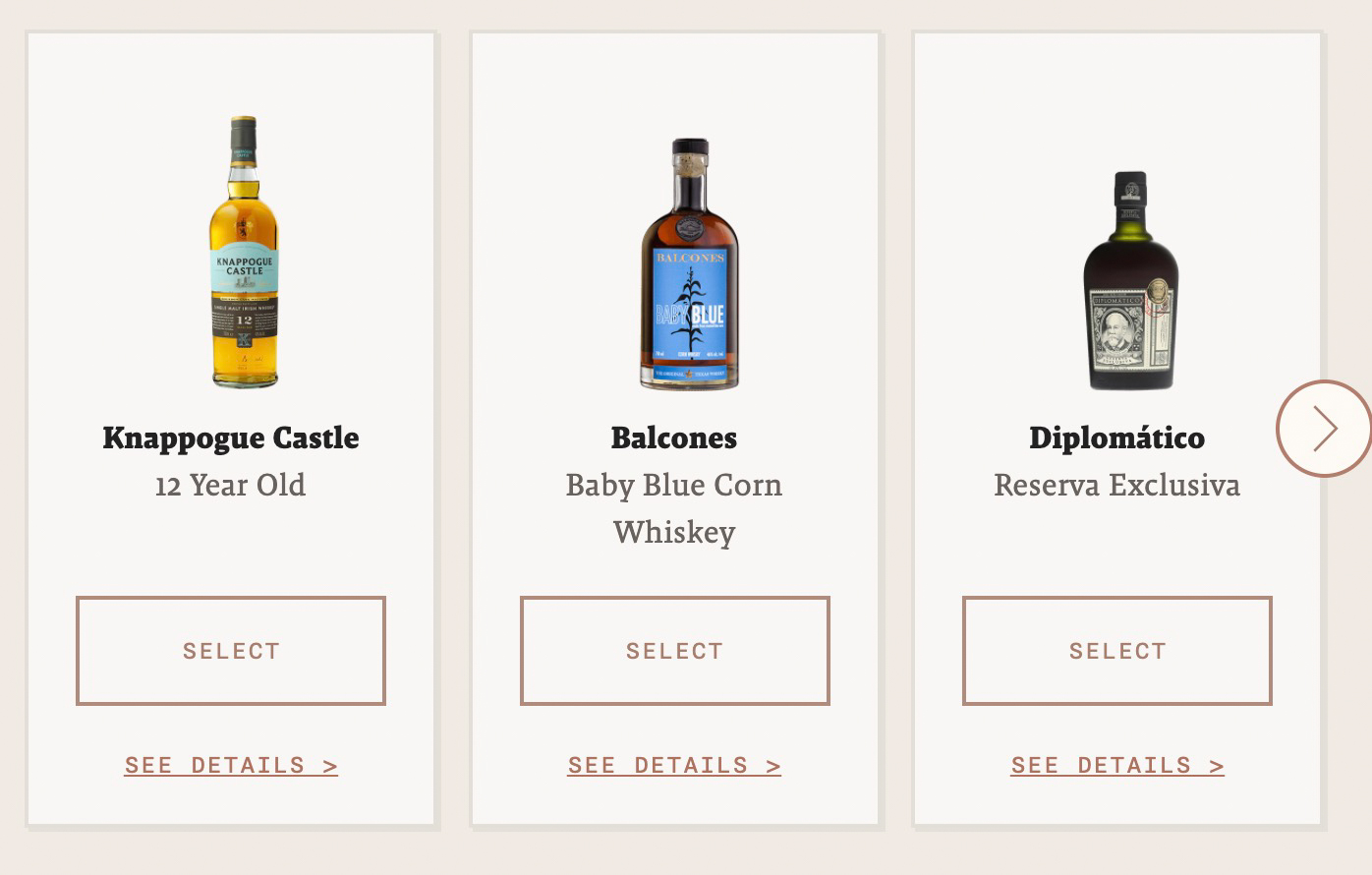 The selection gets updated regularly, so each quarter brings different exciting products!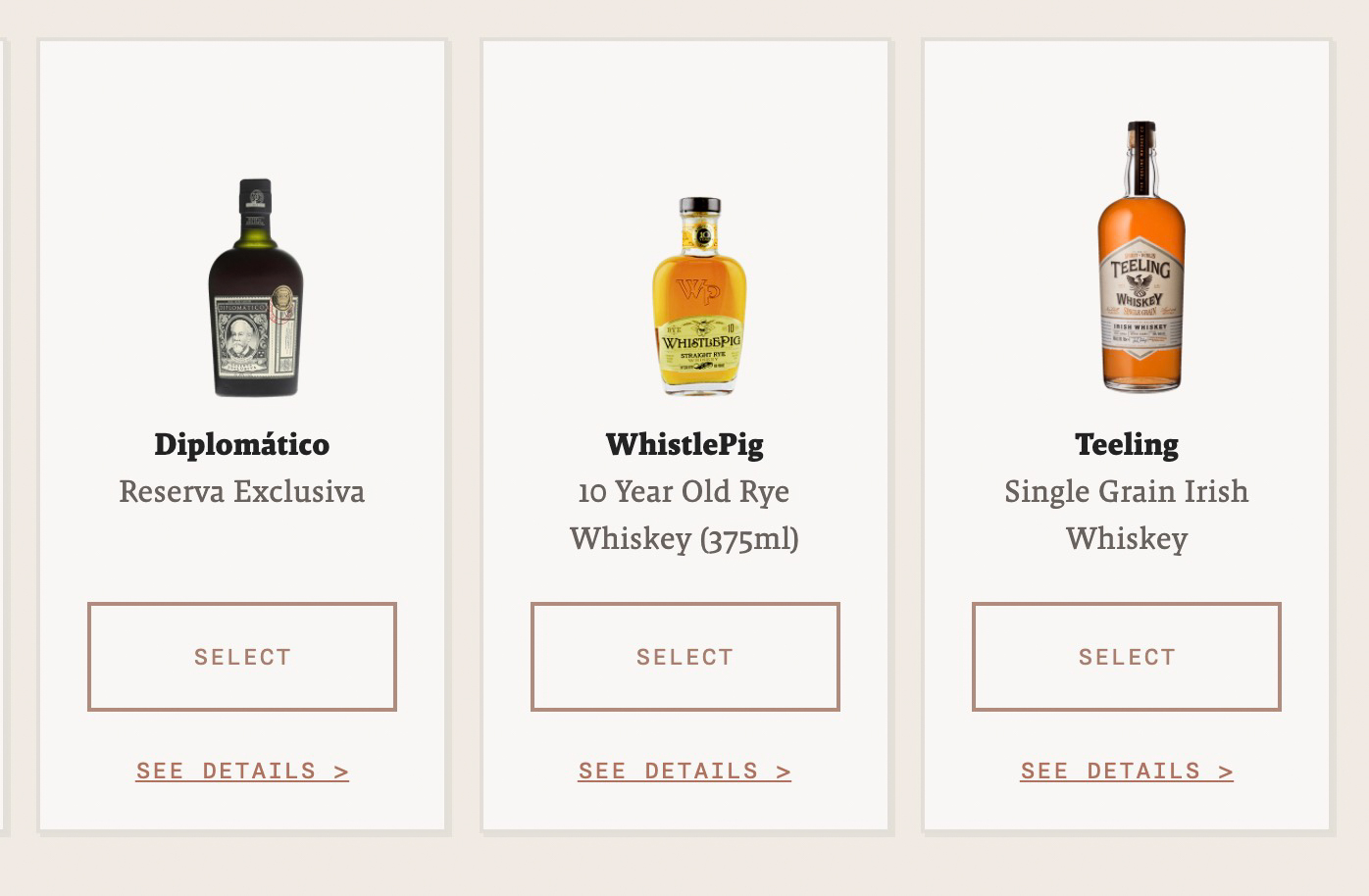 For this quarter, I picked Teeling Single Grain Irish Whiskey for my full-sized bottle.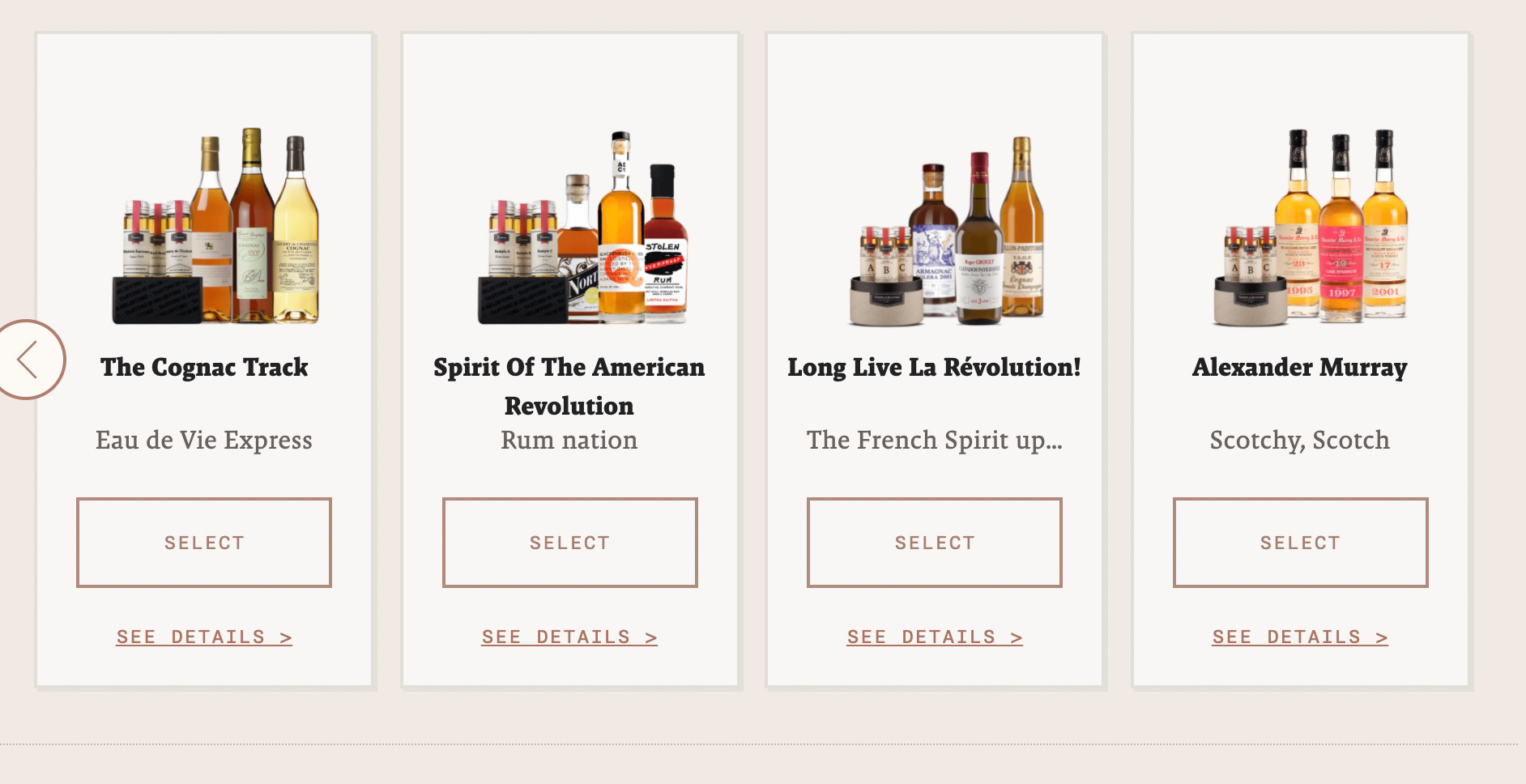 There's also a pretty good selection of themed Tasting Boxes!
Each box comes with an array of drinks that showcase the flavor range of each category.

Eventually, I picked Balcones Whiskey Flight!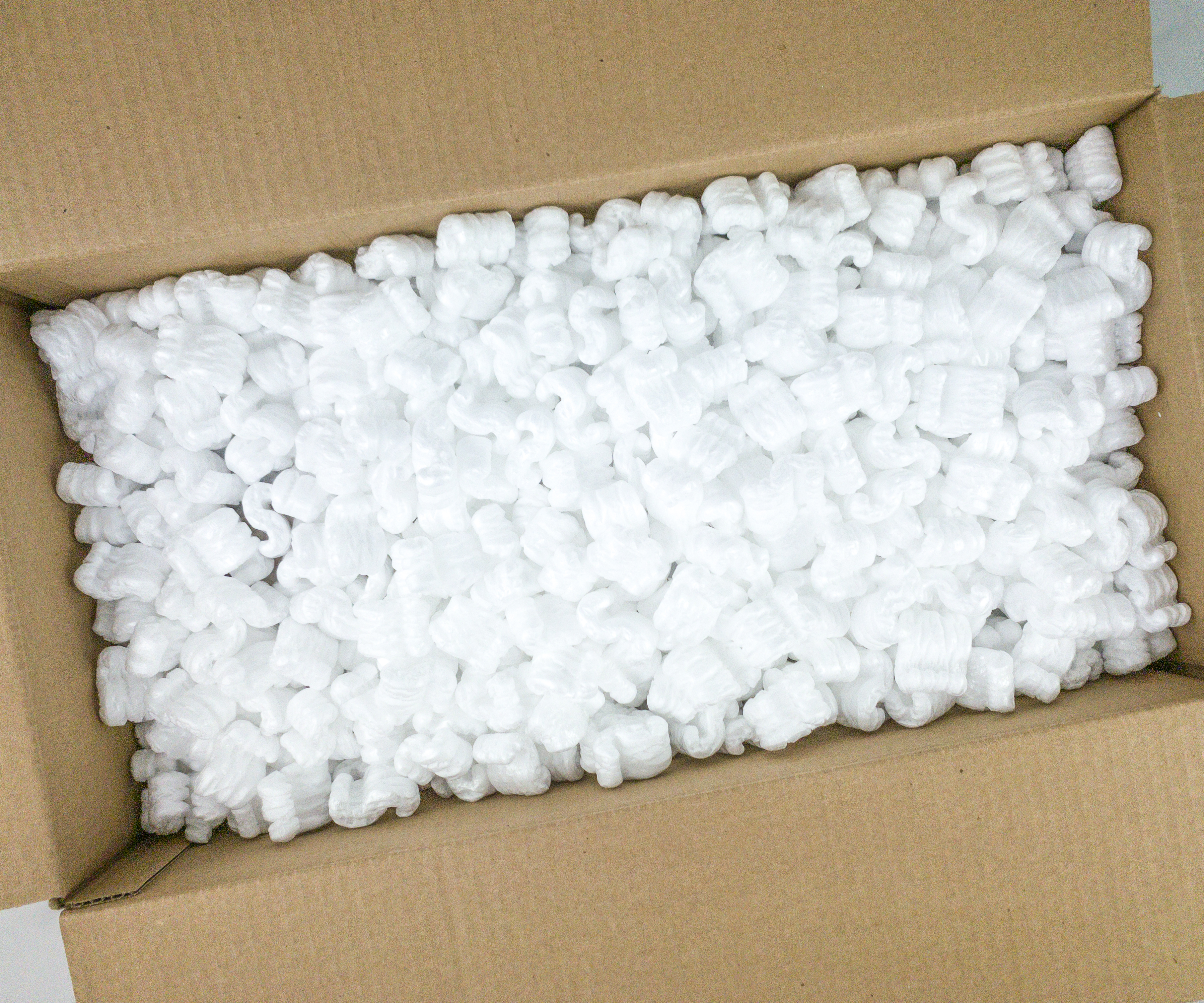 Everything arrived with a bunch of packing peanuts to keep them safe.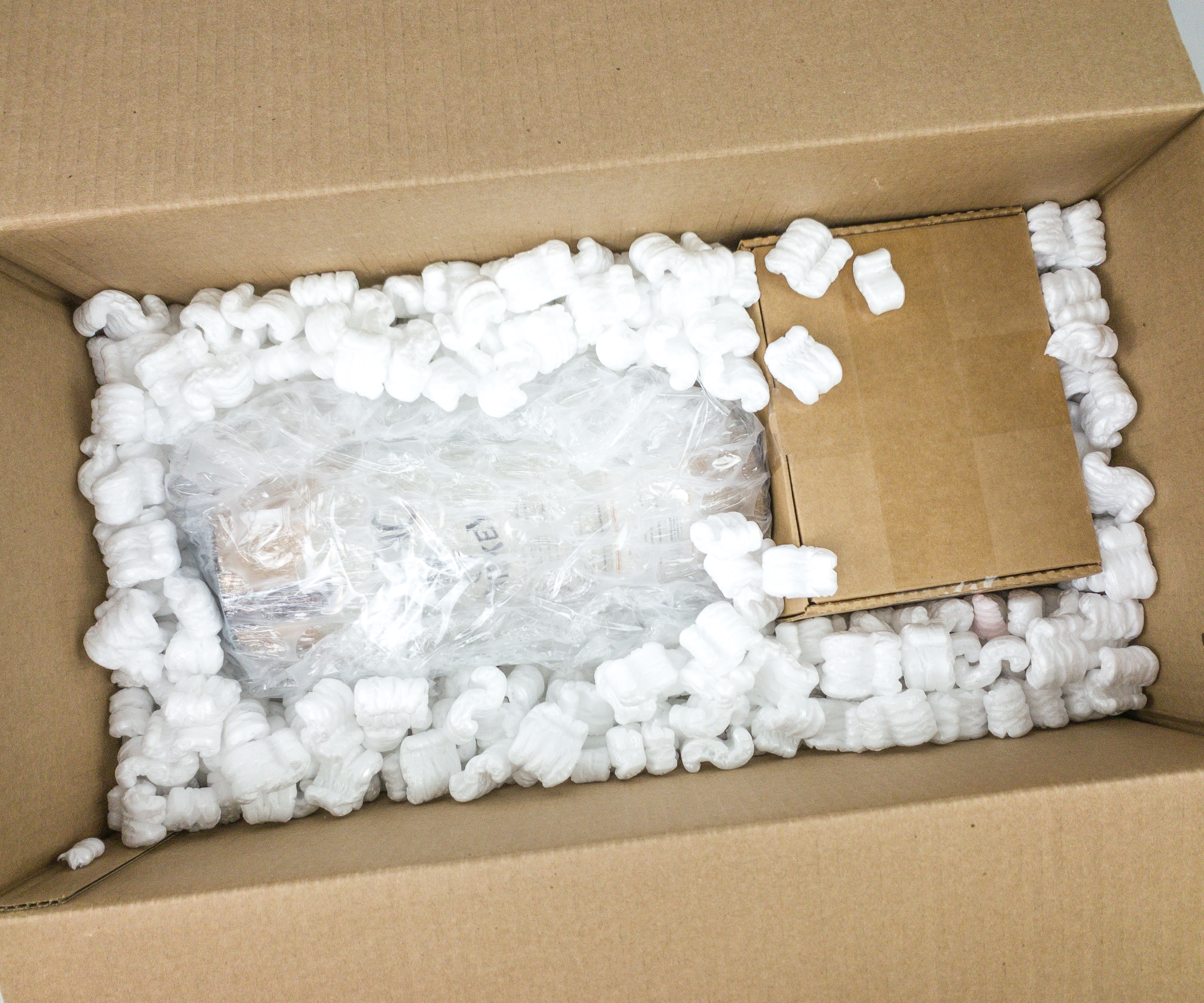 The items were also packed in a custom-made box and thick plastic wrapper.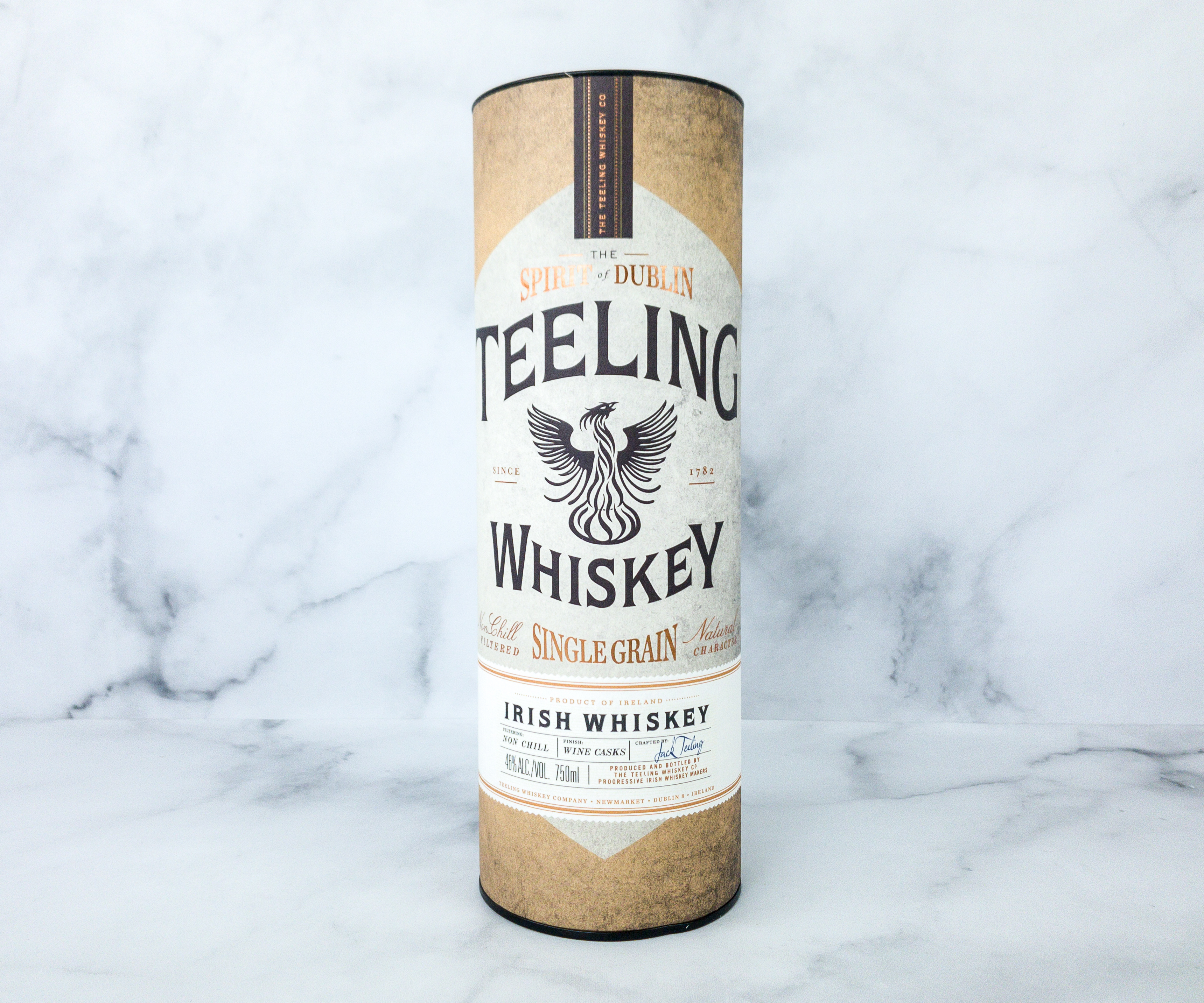 The Spirit of Dublin Teeling Whiskey. Here's my full-sized bottle! It's an Irish whiskey made by Teeling Distillery, a well-known whiskey manufacturer located in the Liberties area of Dublin.

It's a single grain bottle of whiskey made using a unique mash bill. It consists of 95% corn and 5% malted barley that has been tripled distilled and matured exclusively in French Oak Ex-Cabernet Sauvignon red wine cask.
According to the label, this bottle of whiskey goes through non-chill filtering with wine casks finish, crafted by Jack Teeling, and exclusively produced and bottled by The Teeling Whiskey Co.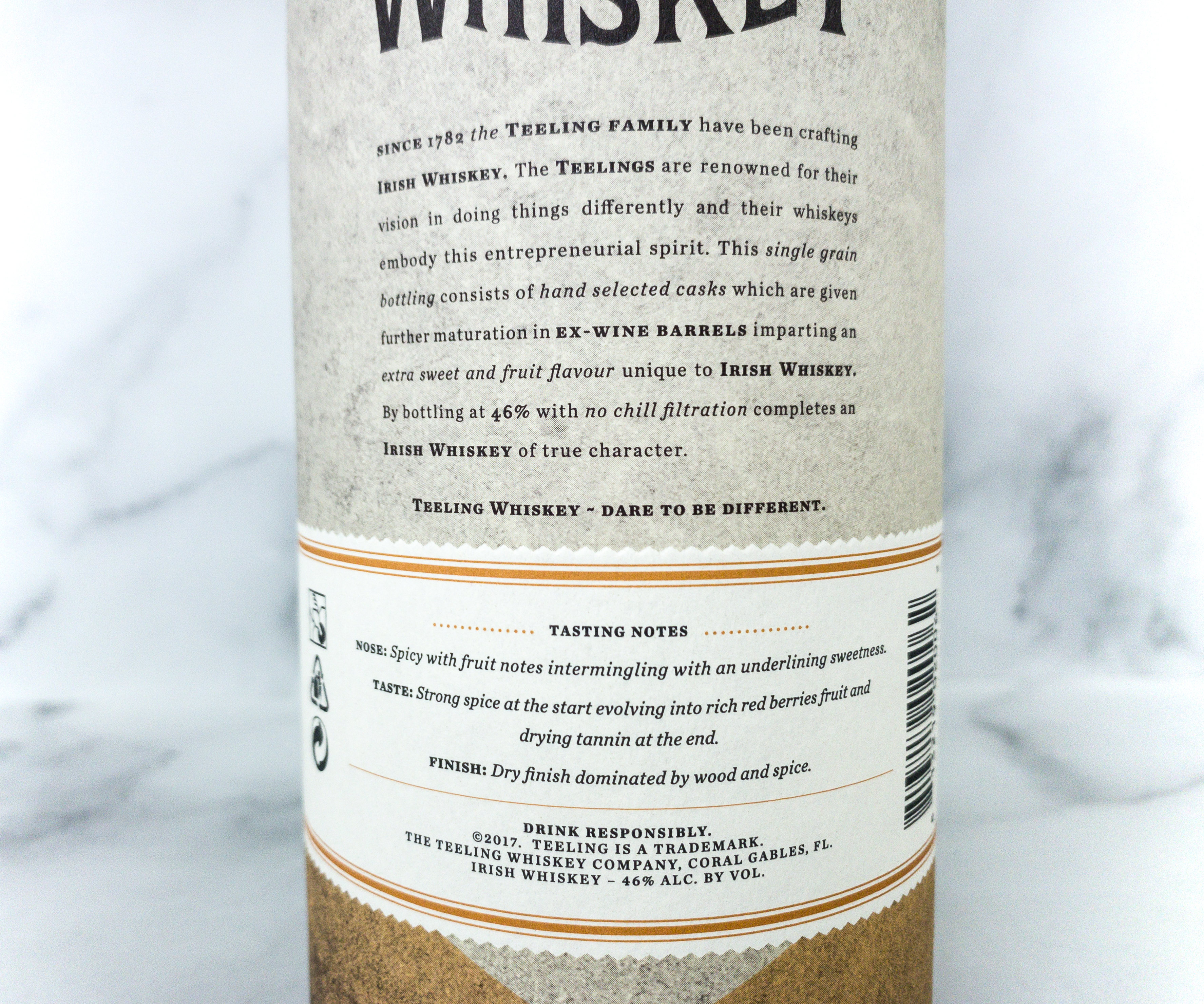 This part of the bottle provides us with a brief history of the whiskey's process and its tasting notes.
This wine opens with a unique blend of spicy and fruity notes, with a hint of sweetness that balances out everything. It also features a silky smooth mouthfeel.
Now, we're onto the Tasting Flight!
It came in a sealed, brown box.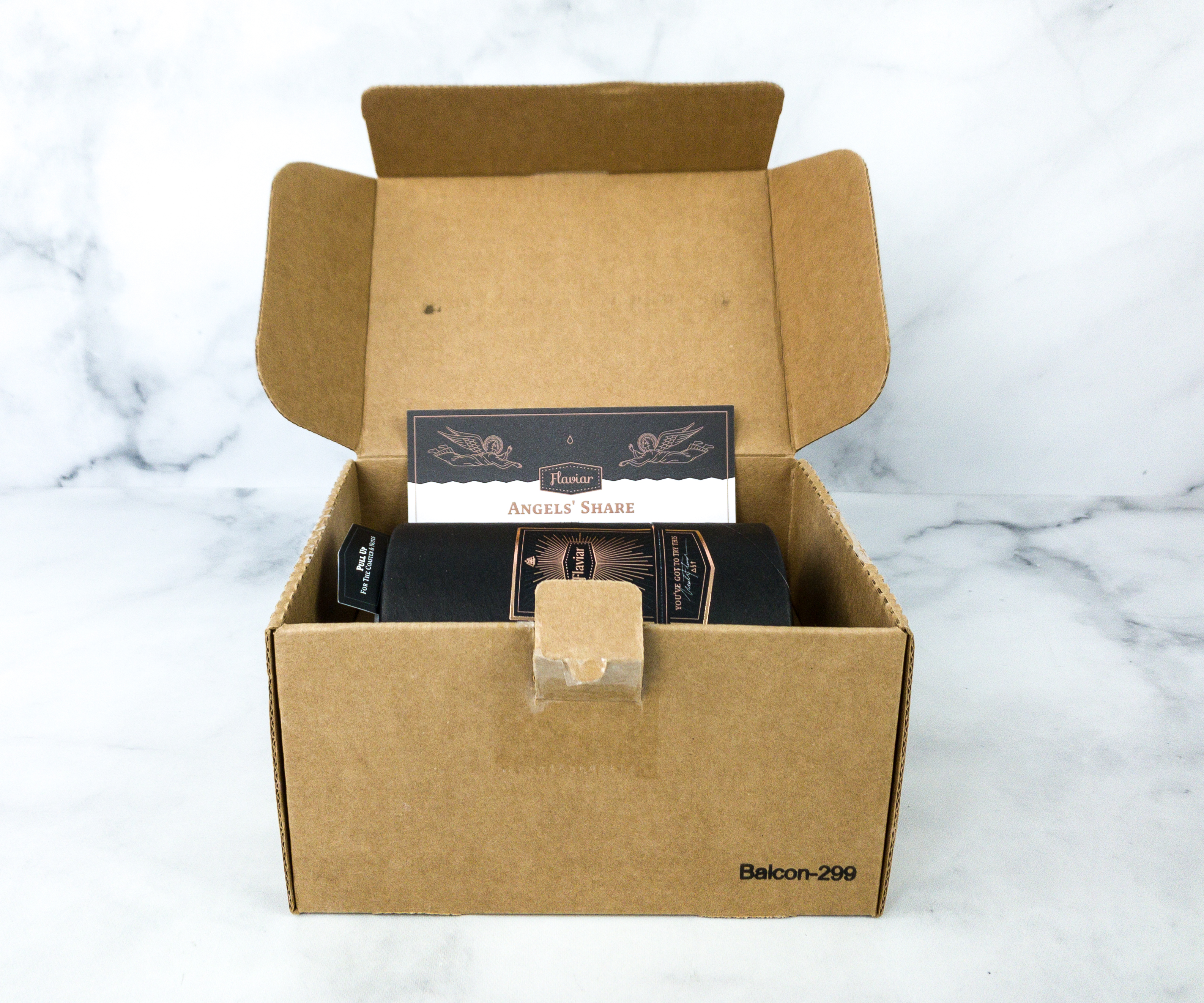 The box welcomed us with a black container topped with an exclusive card from Flaviar!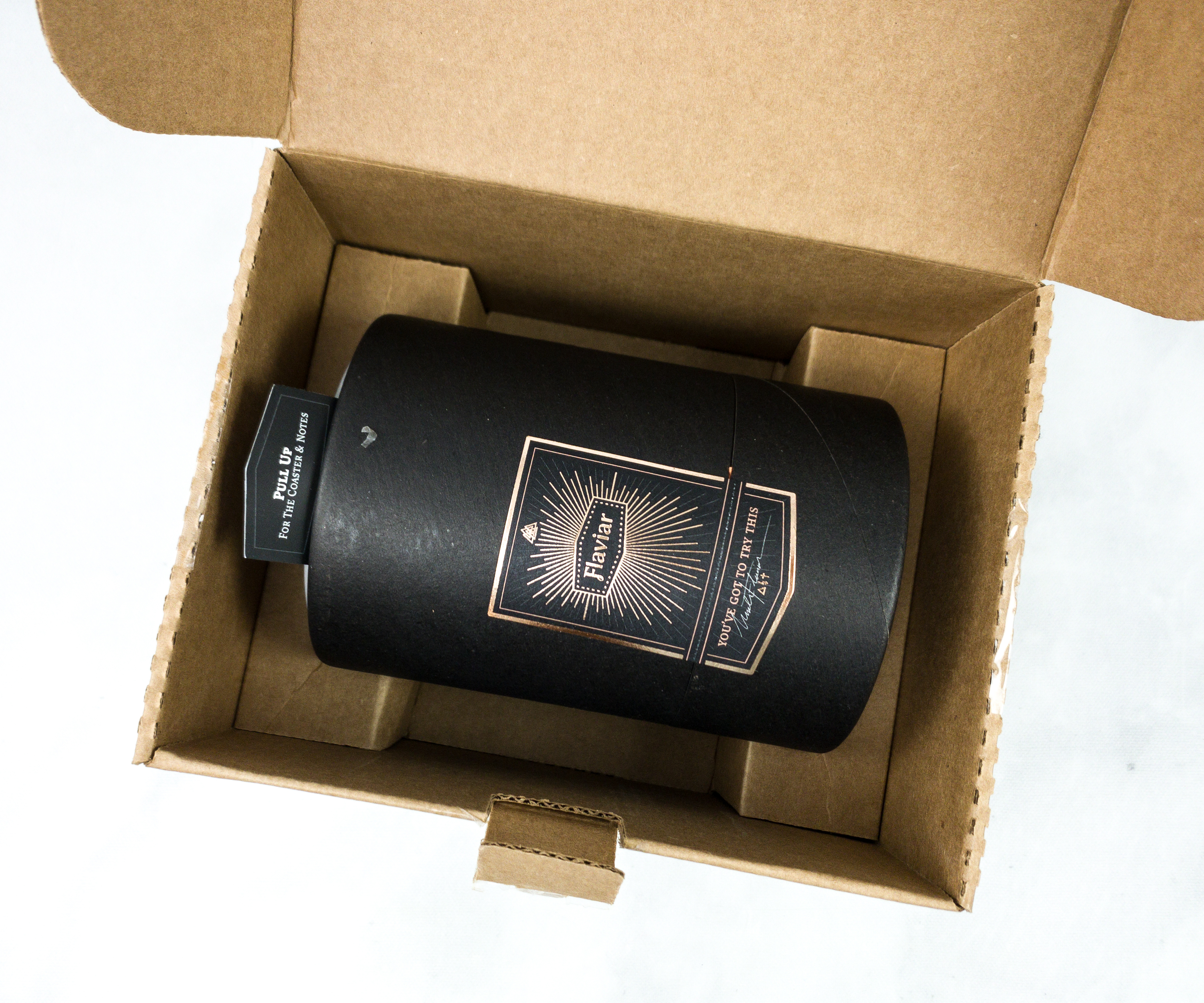 The container was nestled in custom cardboard packaging.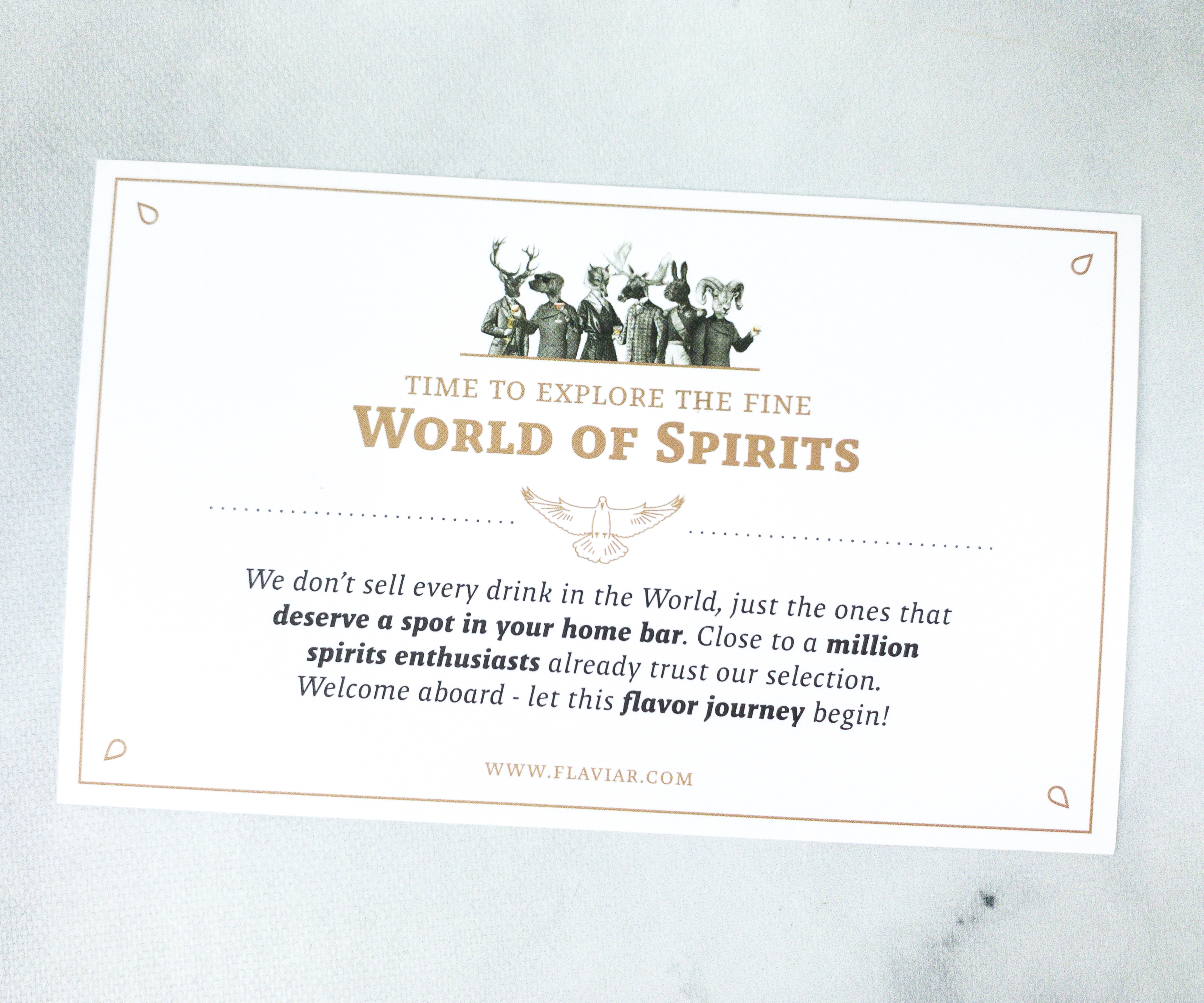 Here's the card from Flaviar!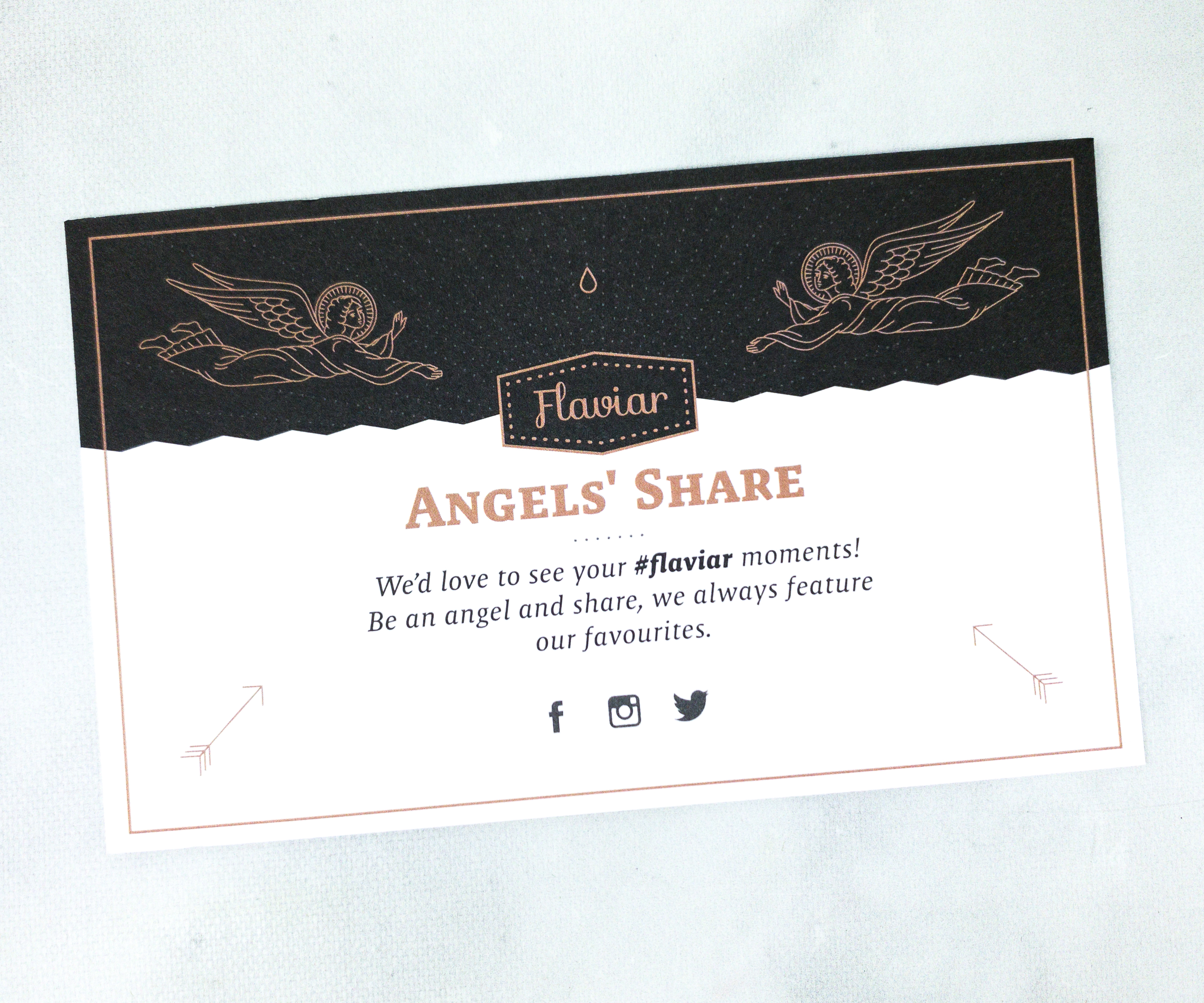 The back of the card encourages us to share our #flaviar moments on social media for a chance to be featured.

The cylindrical container is made from a thick carton with unglazed ceramic coasters attached on both sides.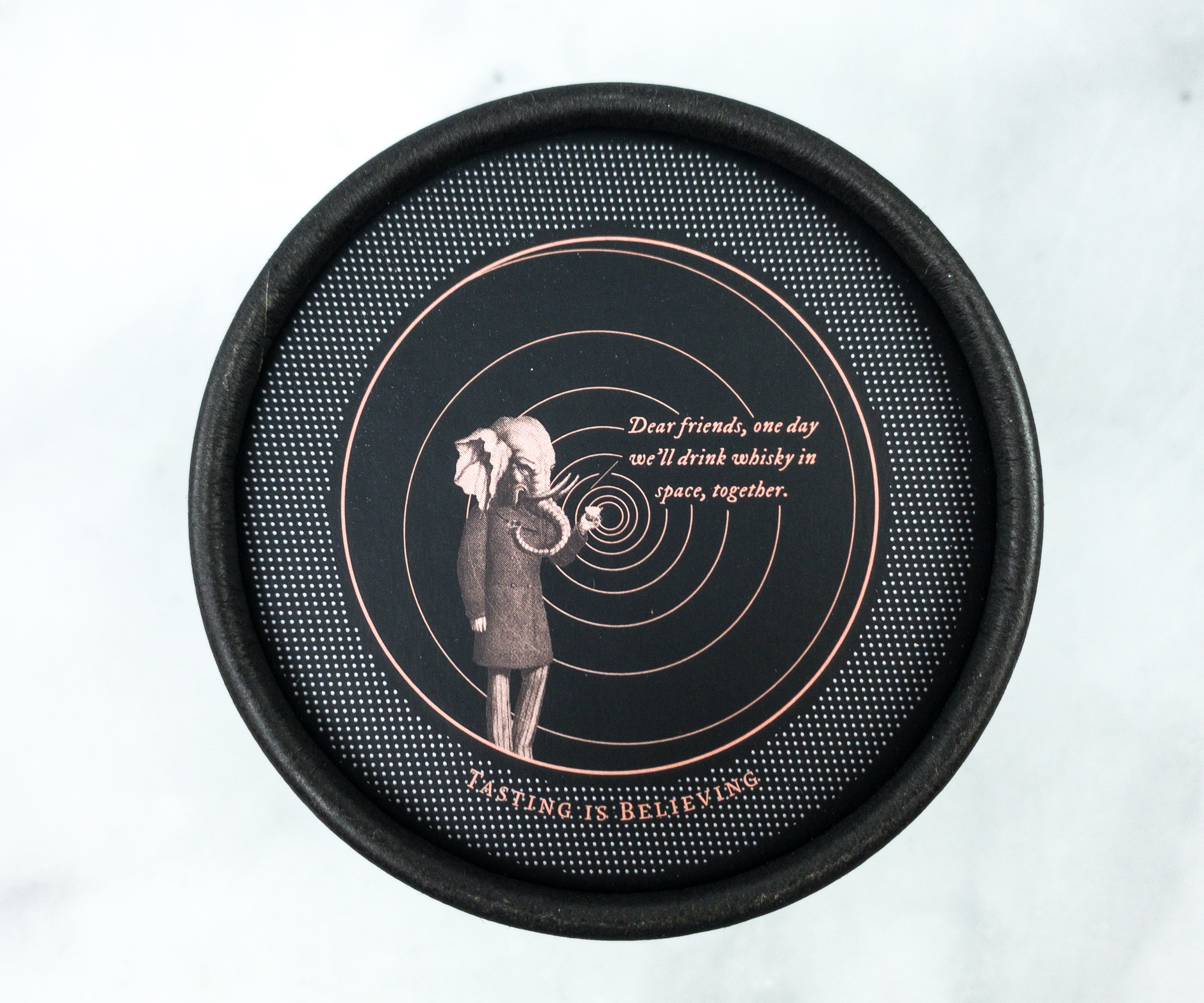 When you remove the ceramic coaster, it will reveal a paper cover that says "Dear friends, one day we'll drink whisky in space, together."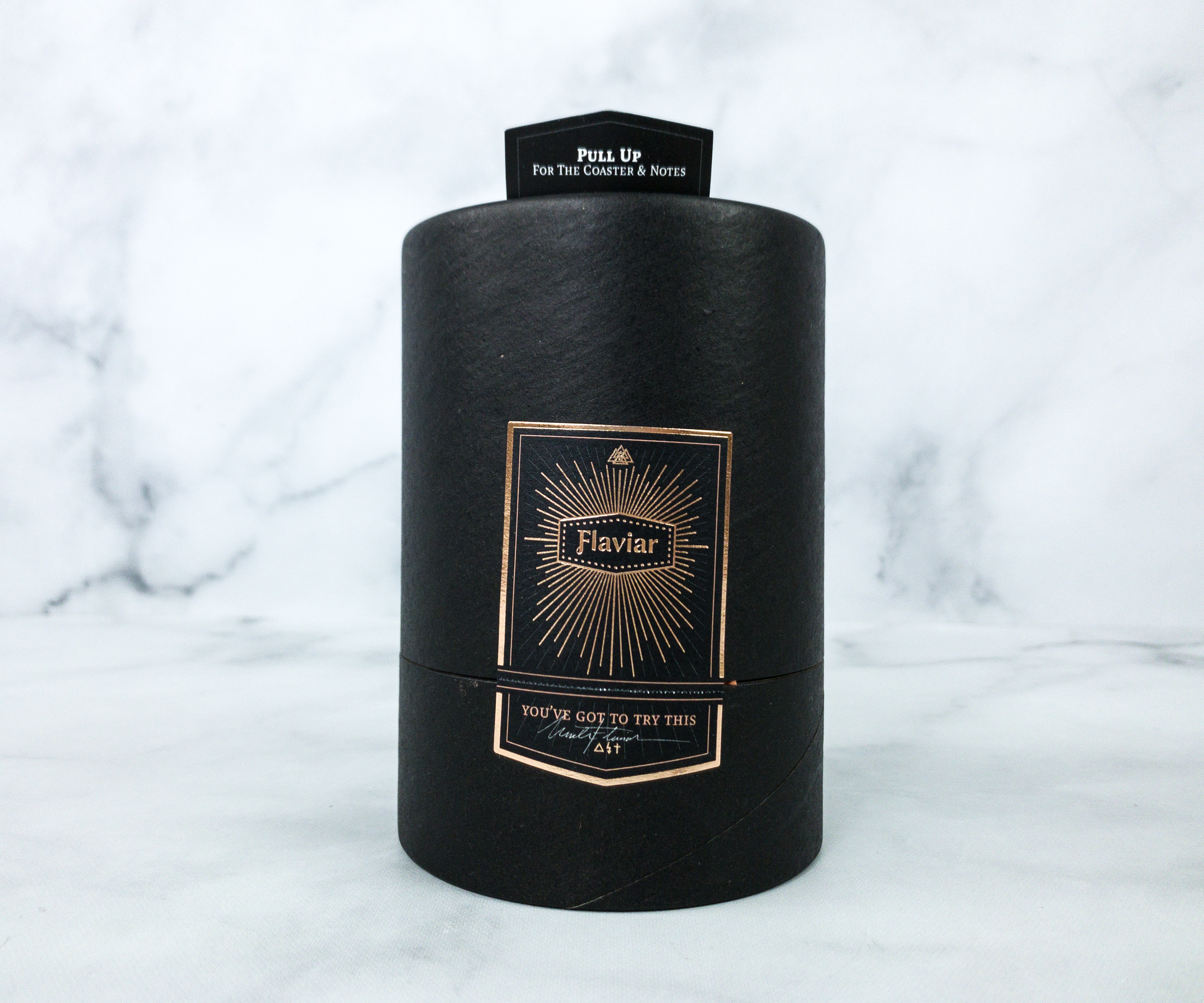 On the other side, there's a note that instructs us to pull up the cover to reveal the coaster and the notes.
The other paper cover says "This fine drink is approved by the Flaviar brethren."
This cover also includes links where you will find information on how to taste spirits like a pro and to organize tasting like a bro!
Don't throw out these cards because they contain information regarding your selection of flavored whiskeys!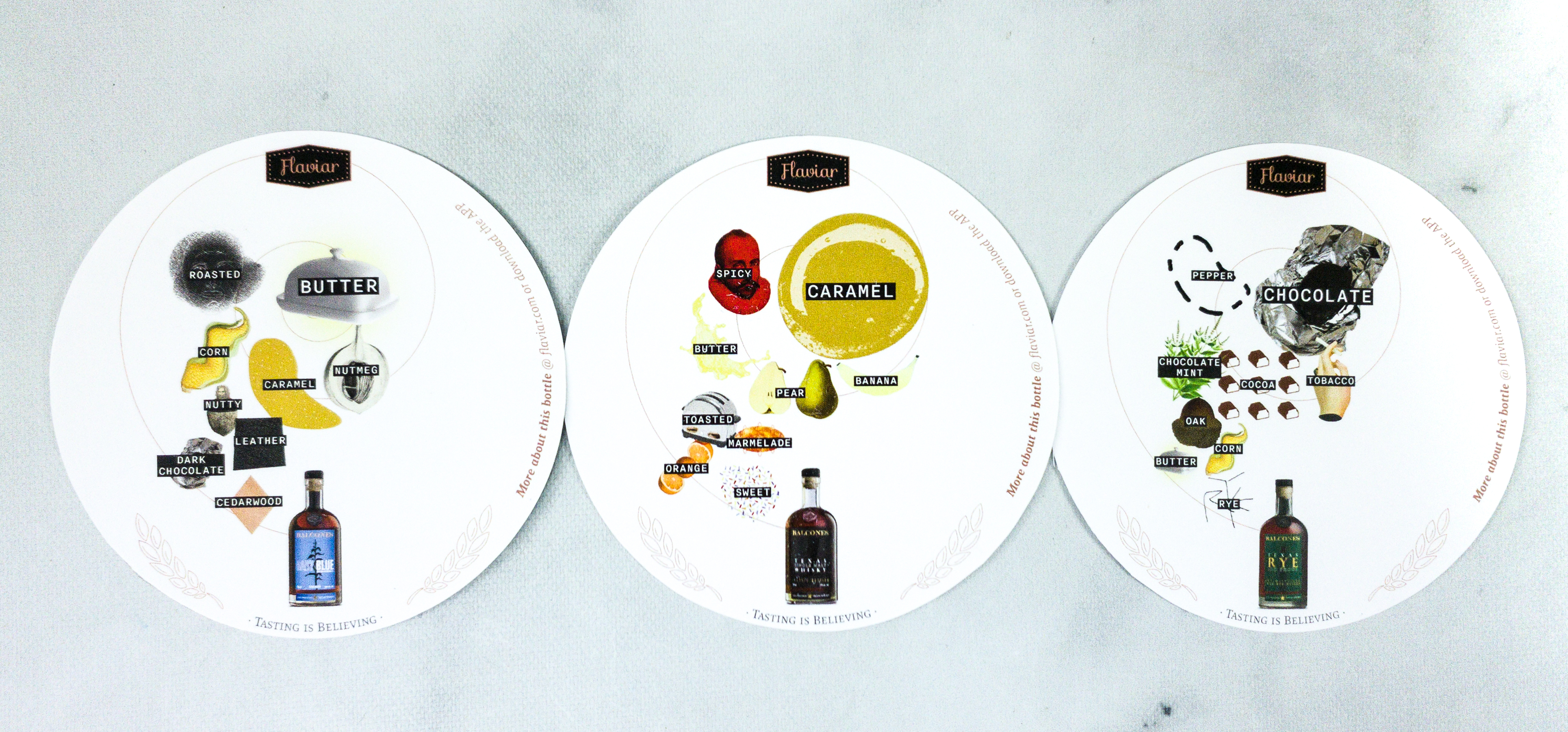 The opposite side of the card contains pictures that represent the notes for each whiskey.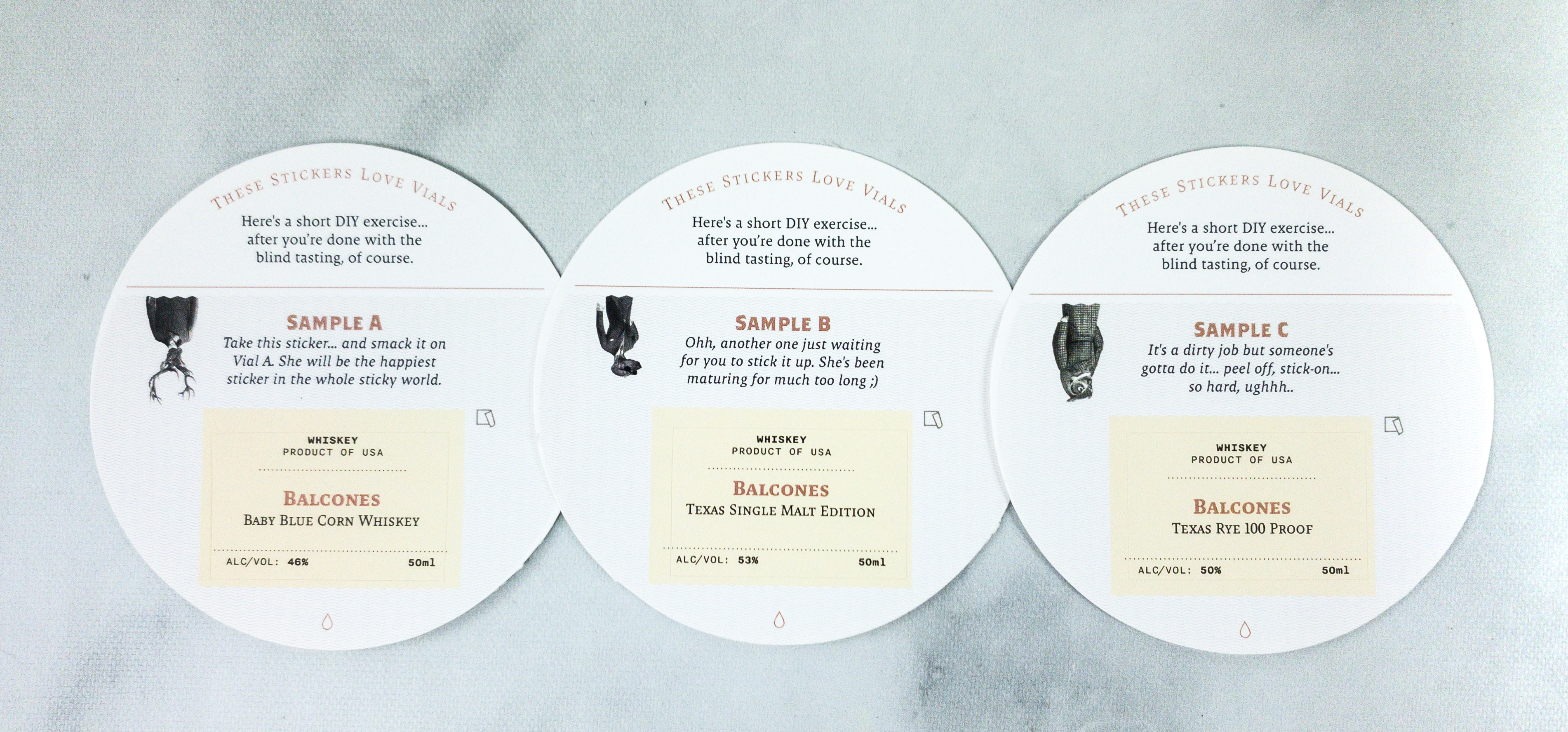 Each card contains all the necessary information you need to know about the whiskey including its name, alcohol content, and tasting notes.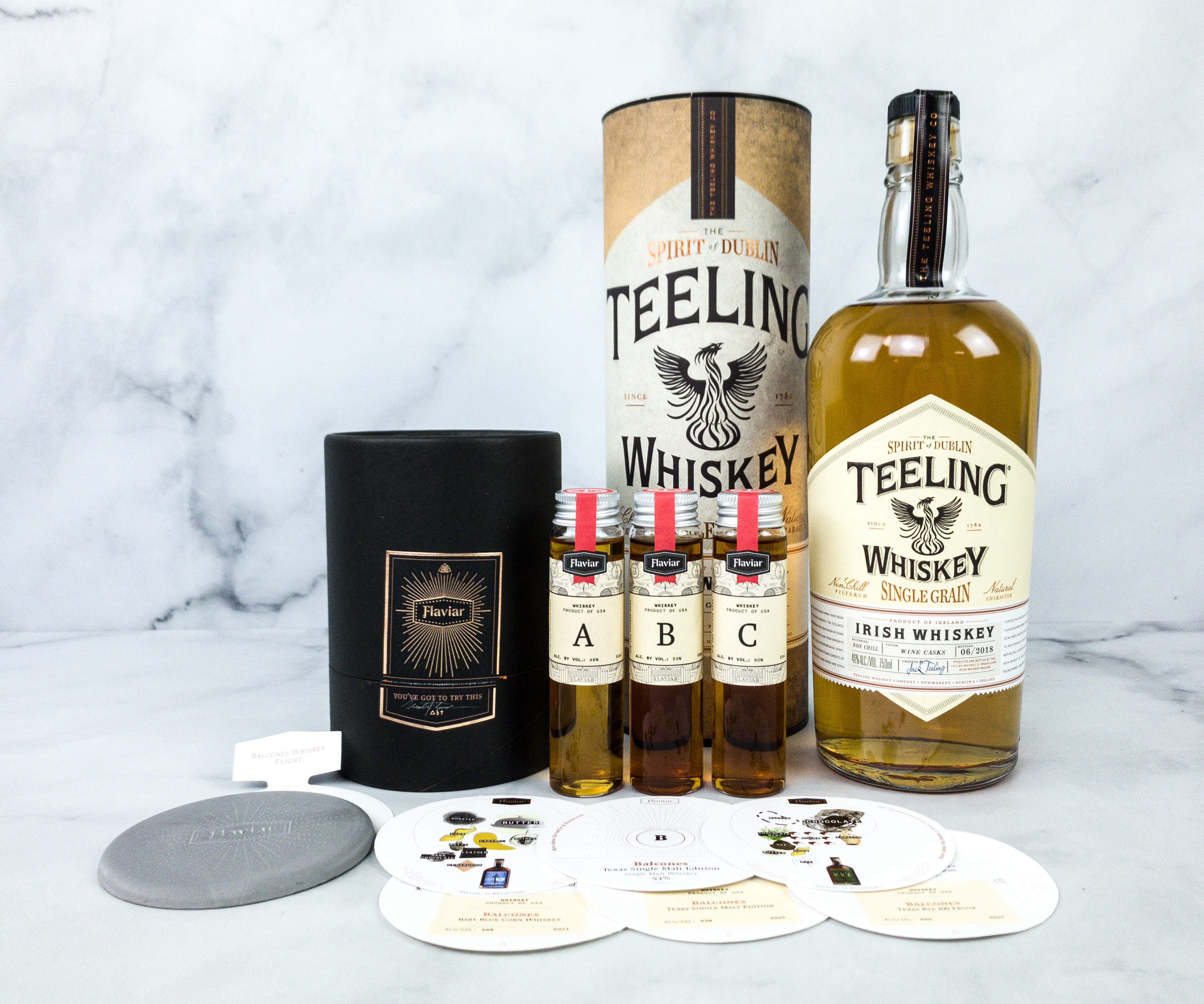 Everything in my Balcones Whiskey Tasting Box!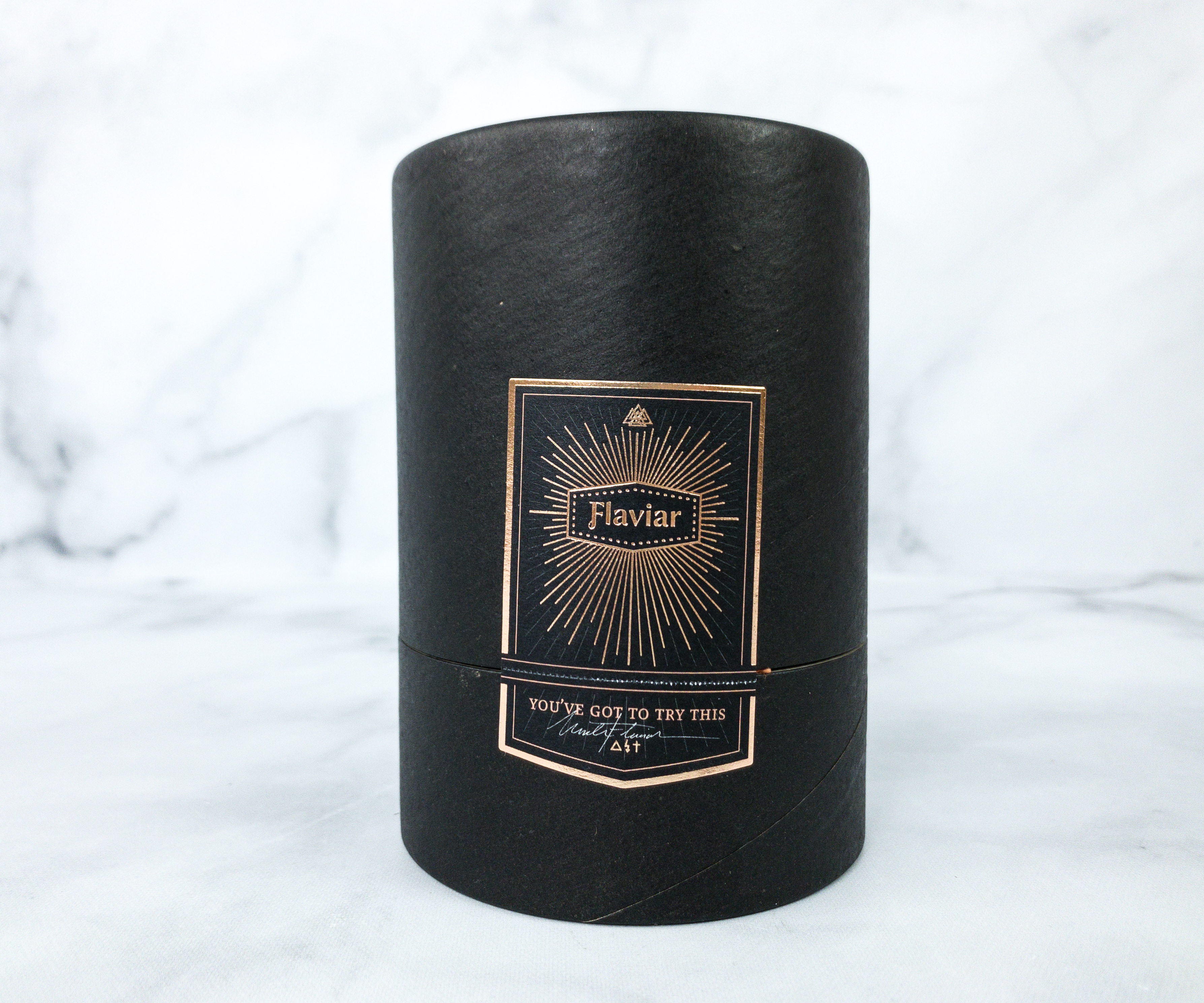 All whiskeys in this Tasting Box is from Balcones Distillery, thus the box's name!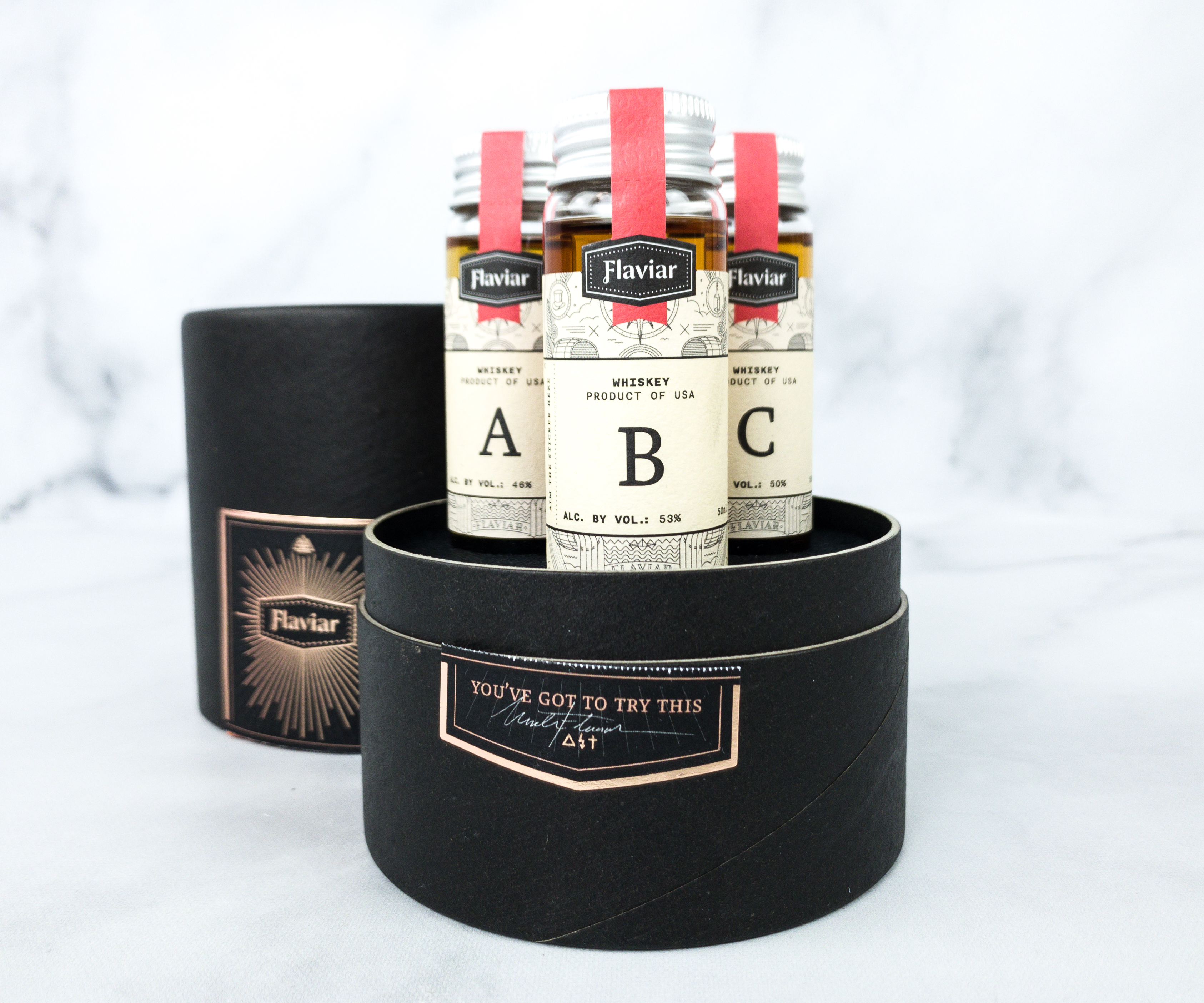 To open, all you just need to do is twist the container and pull the upper part.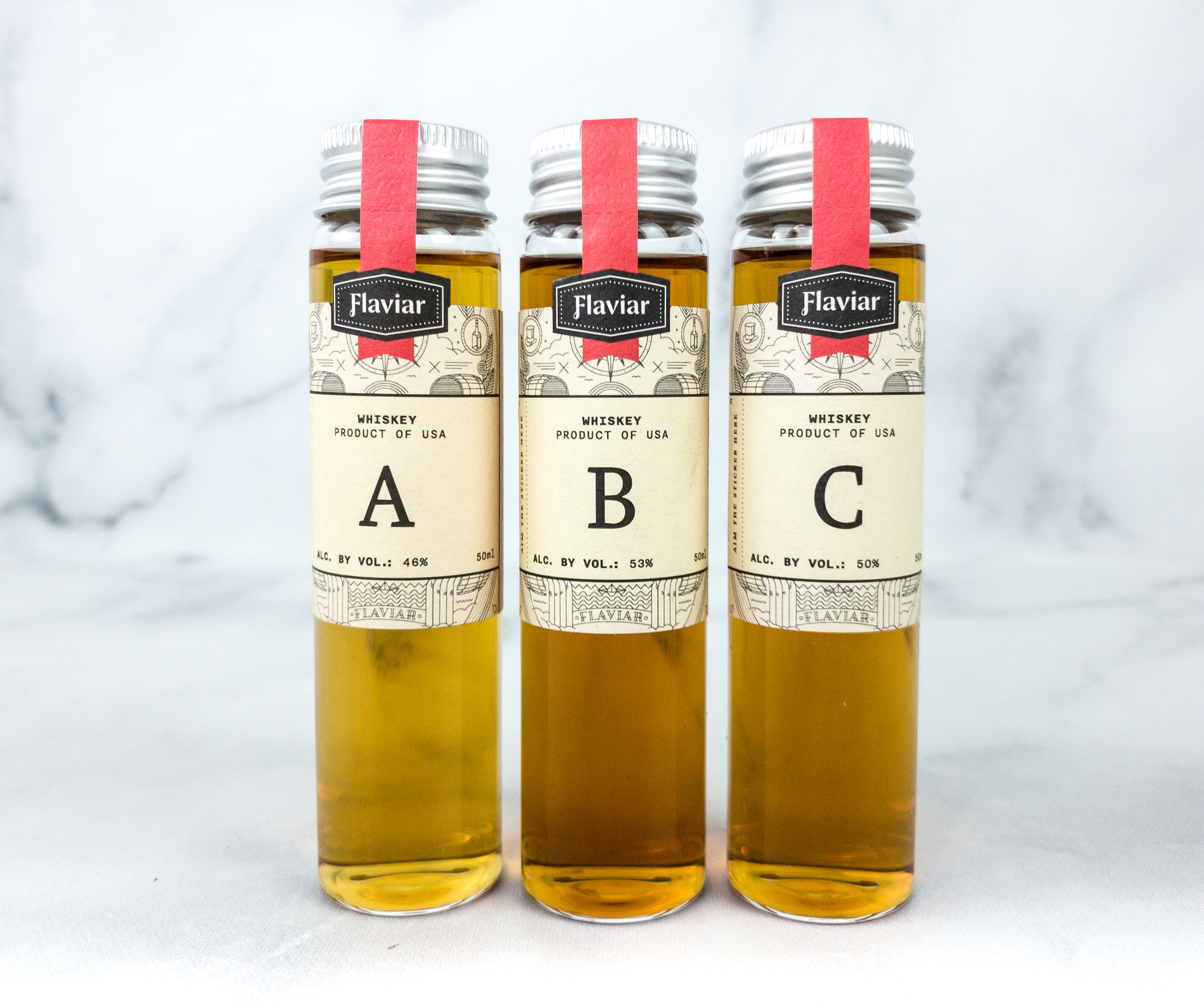 The flavored whiskeys in this Tasting Box are Baby Blue Corn Whiskey (Bottle A), Texas Single Malt Edition (Bottle B), and Texas Rye 100 Proof (Bottle C).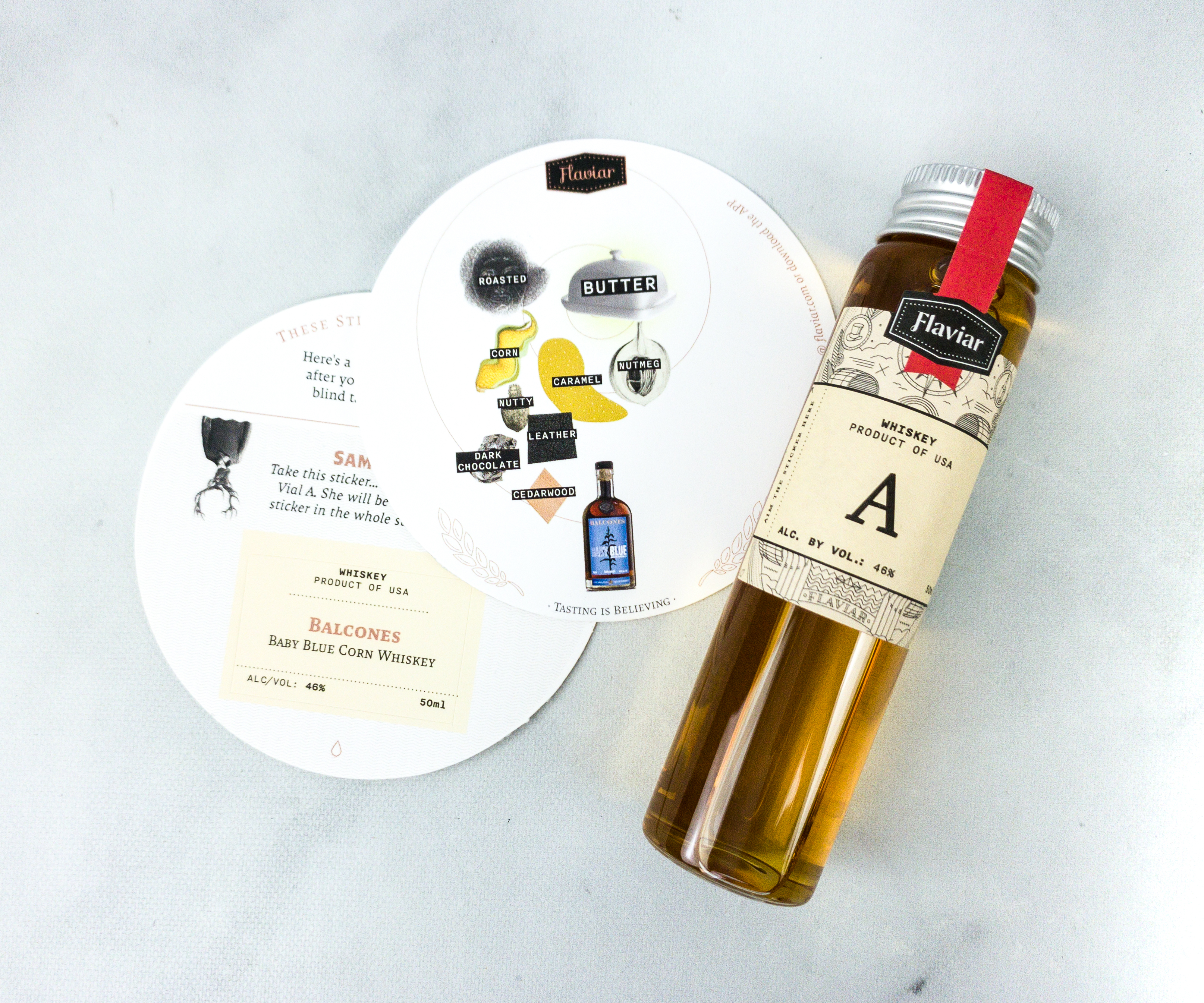 Balcones Baby Blue Corn Whiskey. The first sampler bottle features a rich mahogany appearance, with melted butter, nutmeg, and raw chocolate aroma. This whiskey also comes with well-balanced exotic fruit and spun butter-toffee flavor that finishes with cedarwood, leather, and bell pepper notes. If you love drinks with a buttery, nutty texture, this one doesn't disappoint.
Balcones Texas Single Malt Edition. This is probably the best American Single Malt I've tasted so far! No wonder it has a total of 50 awards! This rich mahogany colored whiskey opens with a unique baked stone fruit aroma, plus hints of pear and banana. On the palate, it's dominated by dark toast, sweet butter, and orange marmalade flavors. Every sip goes down smoothly, with notes of toasted caramel and baking spice that ties up everything perfectly at the finish. Its complexity is what I liked the most!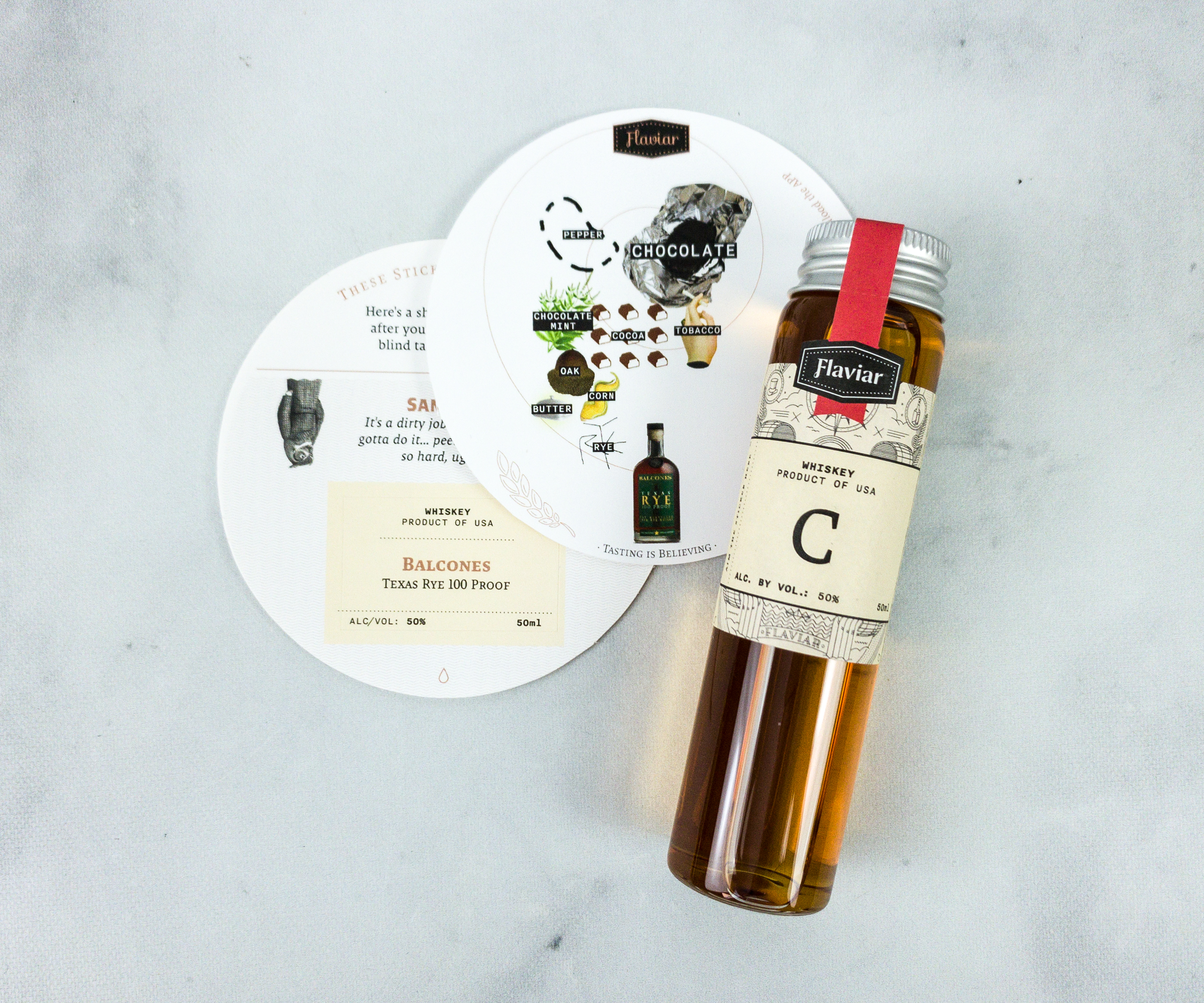 Balcones Texas Rye 100 Proof. It's a deep amber whiskey that showcases silky espresso, tobacco, and chocolate flavors. The hint of mint, dry oak, and cedar on the finish kept me wanting for more. This is an impressive drink, I never thought a sweet and smoky flavor combination could be this good! It's also good to know that this Texas Rye doesn't contain any dirty additives or flavor enhancements!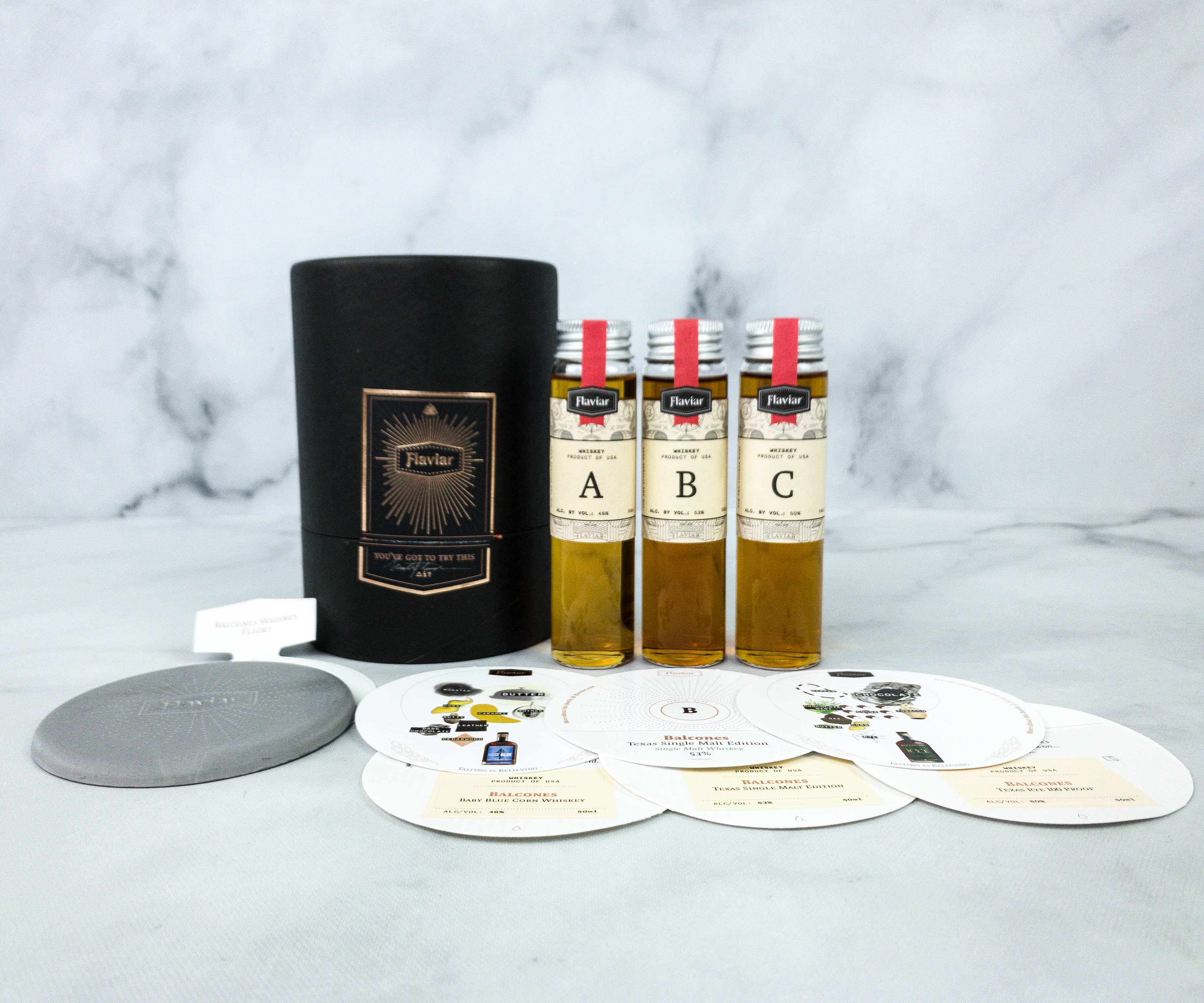 My Flaviar Tasting Box this quarter was absolutely amazing! Balcones Whiskey Flight features all American whiskeys featuring complex flavors and aroma. I loved all three samples, but my favorite would have to be the Single Malt. It's really not surprising that it has garnered a lot of awards because it is that good! I'm quite impressed by its symphony of flavors, making each sip satisfying to the palate! Of course, my full-sized bottle of Irish whiskey didn't disappoint either. It was warming and flavorful! Getting only the best and highest quality of spirits available makes the membership totally worthy. Whether you're looking to stock up on new spirits or you just want to try everything out and widen your knowledge, Flaviar is an excellent choice and an amazing selection for a gift for a spirits lover!
What do you think of Flaviar?