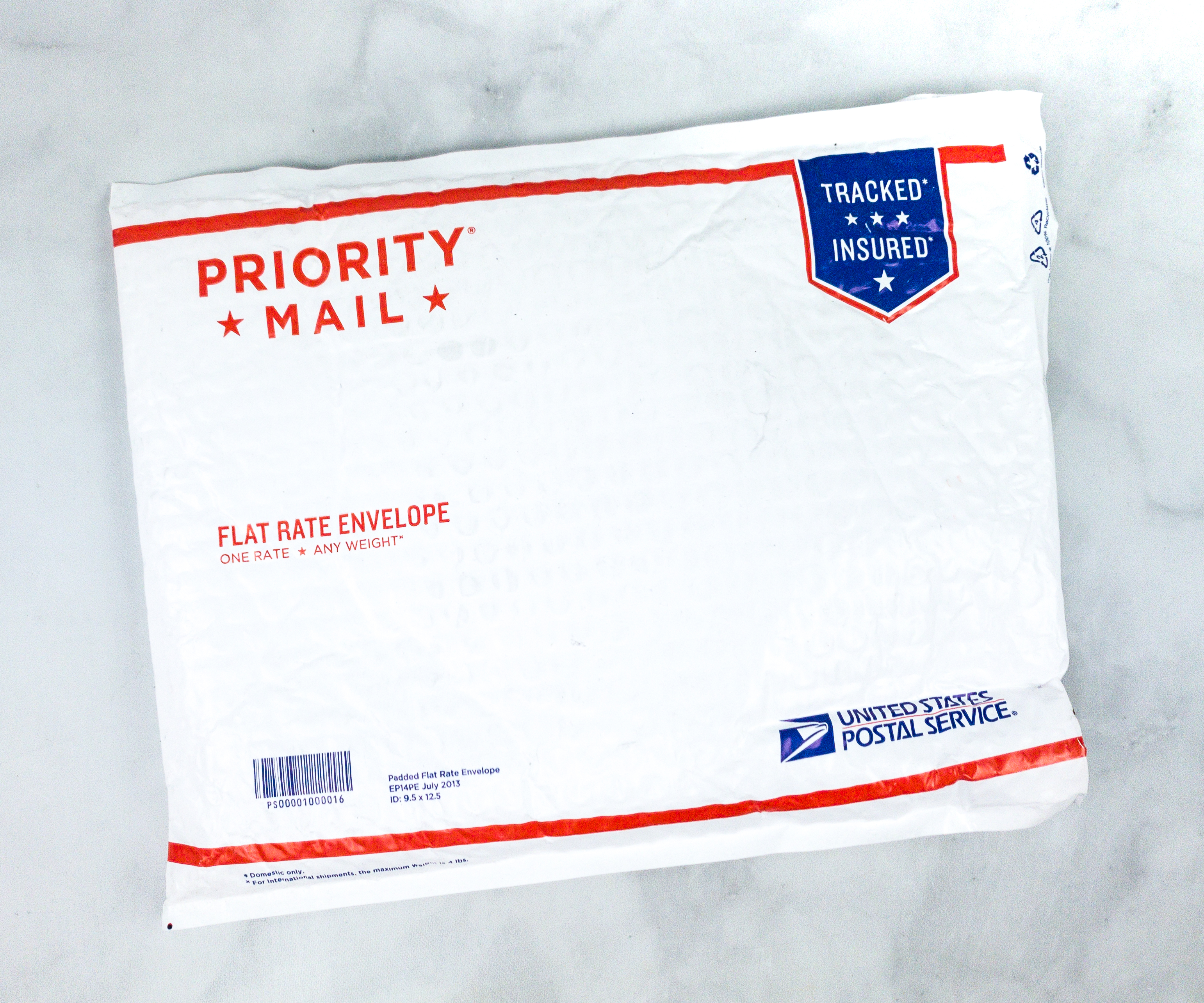 Angels' Cup Coffee offers a unique tasting experience with their coffee subscription boxes. Every box features different roasters and different origins, making every cup special! Subscribers can also choose if they want to receive whole bean, coarse grind (French press), or fine grind (drip).
Beginning 10/16, there will be changes in their pricing:
The Black Box – Your choice of light, medium, or dark roast (4 larger samples)

Pay per shipment: $19.99 + $5.00 Shipping
Pay for 6 shipments: $18.99 + $5.00 Shipping
Pay for 12 shipments: $17.99 + $5.00 Shipping
Cupping Flight – Your choice of light, medium, or dark roast (4 smaller samples)

Pay per shipment: $9.99 + $3 Shipping
Pay for 6 shipments: $9.49 + $3 Shipping
Pay for 12 shipments: $8.99 + $3 Shipping
All Stars – Includes top-rated coffees from both light, medium, dark roast subscriptions (1 bag)

Pay per shipment: $17.49 + $5.00 Shipping
Pay for 6 shipments: $16.62 + $5.00 Shipping
Pay for 12 shipments: $15.74 + $5.00 Shipping
Other upcoming changes include additional Specialty Boxes like Carbonic Maceration processed coffees, special Yemen Naturals, and other fun and rare coffees. There will be additional frequency options as well! Subscribers will be able to select the delivery frequency of weekly, every 2 weeks, every 3 weeks, or every 4 weeks for all roast options. Lastly, dark roast coffee will now be included in the All Stars subscription.
DEAL: Get 20% off your first month in a pay per shipment plan! Use coupon code HELLO20.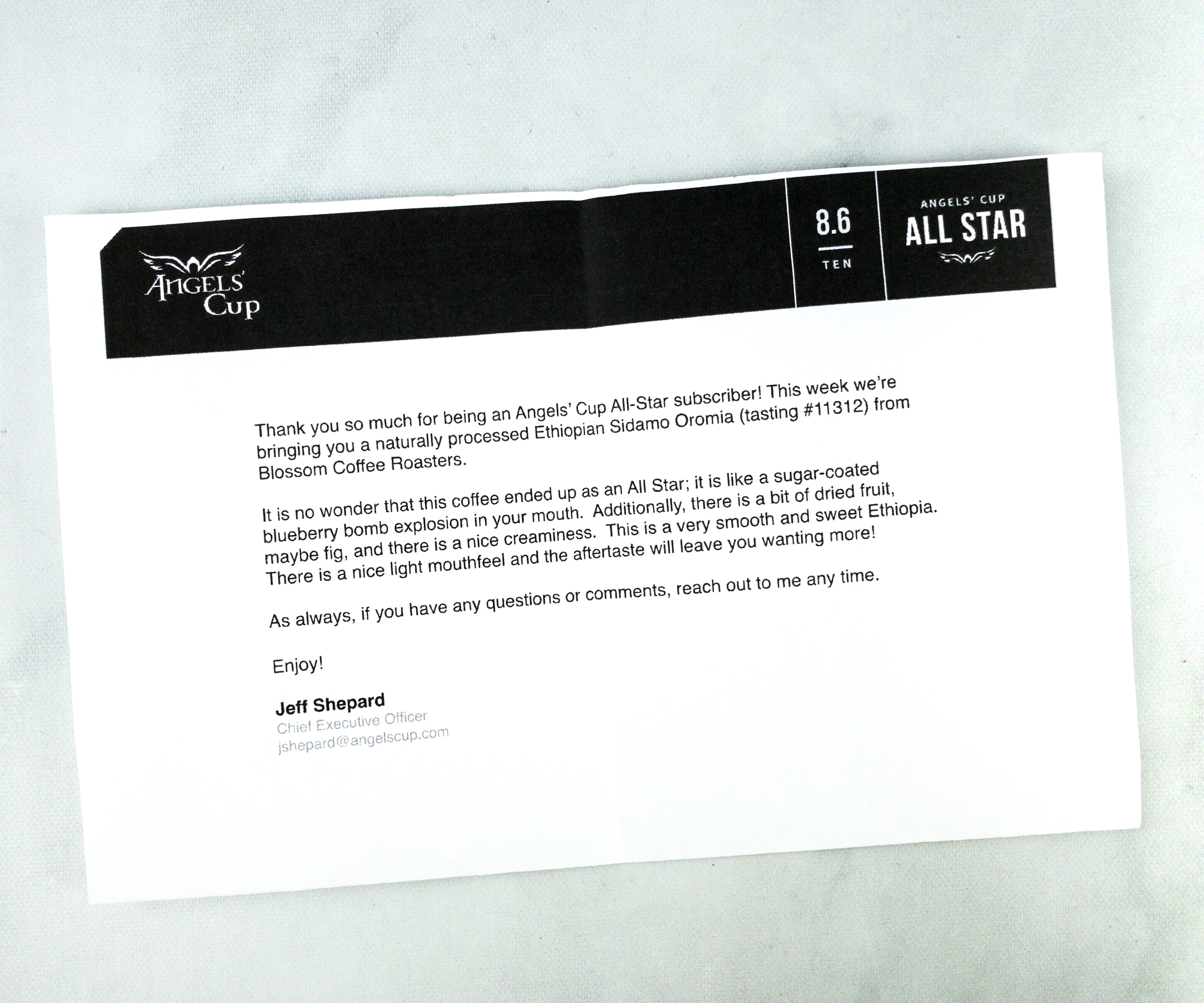 This is a review of the All Stars Subscription.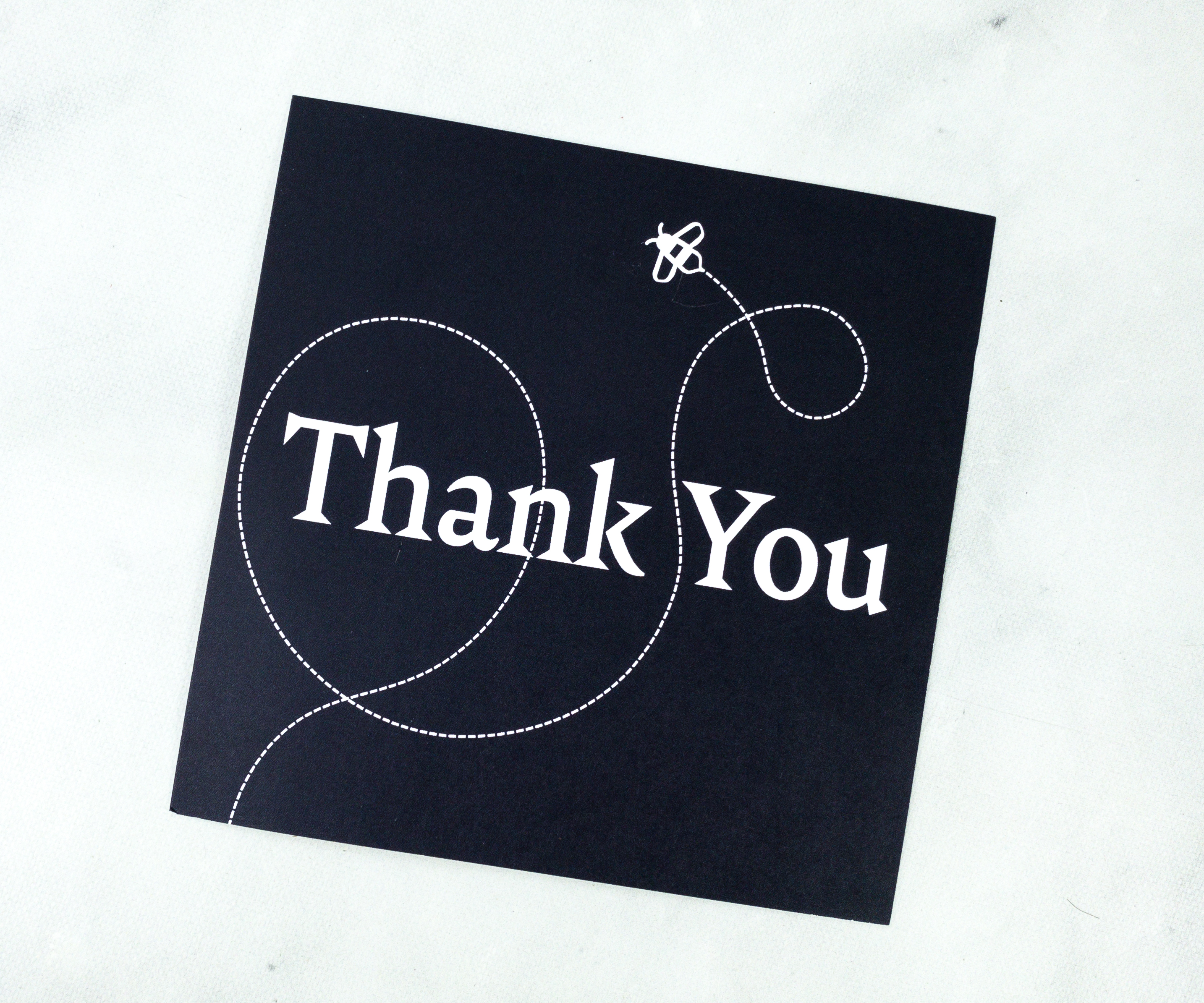 This month's box includes a thank you card from Blossom Coffee Roasters.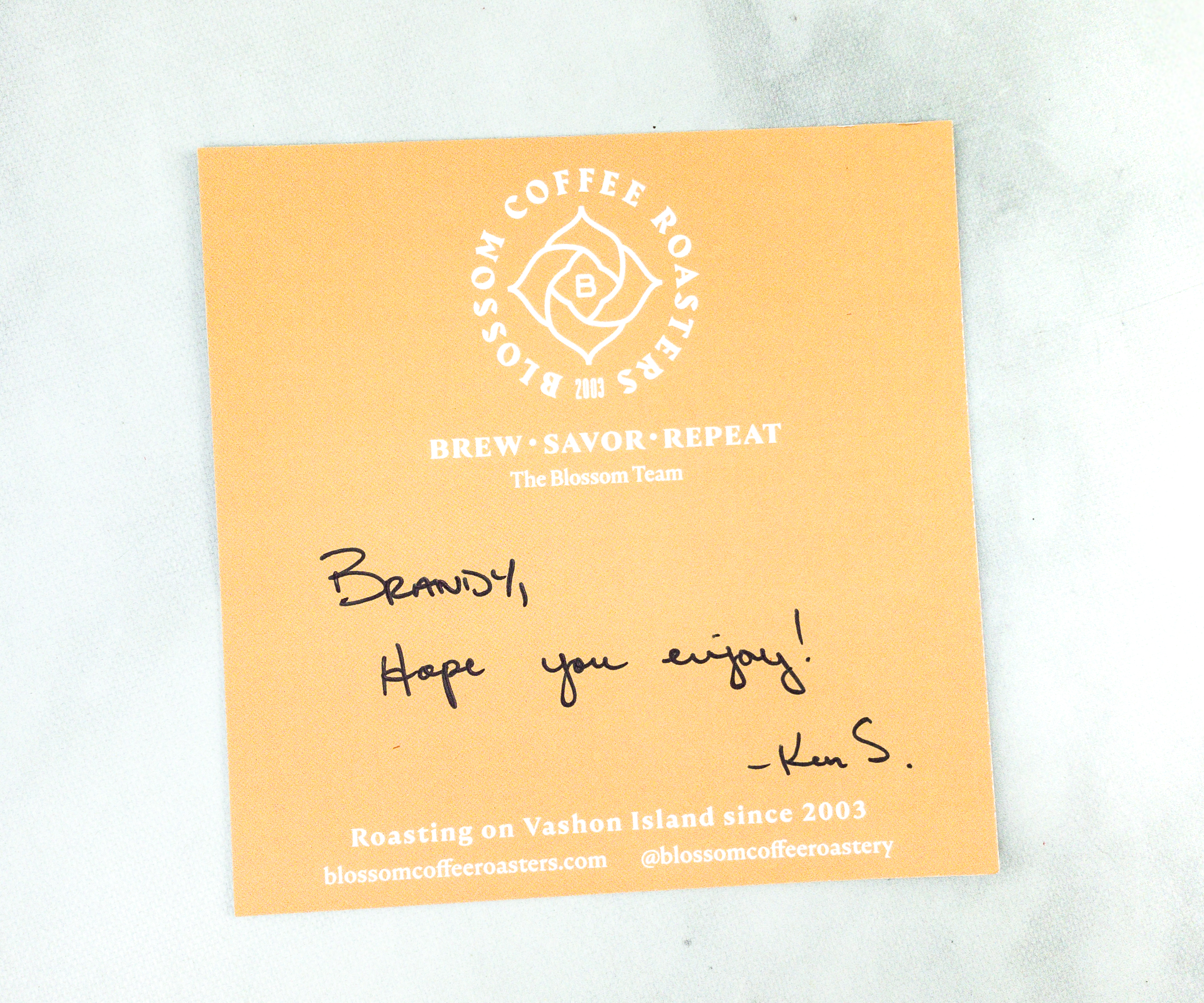 Featured at the back of the card is a personalized letter.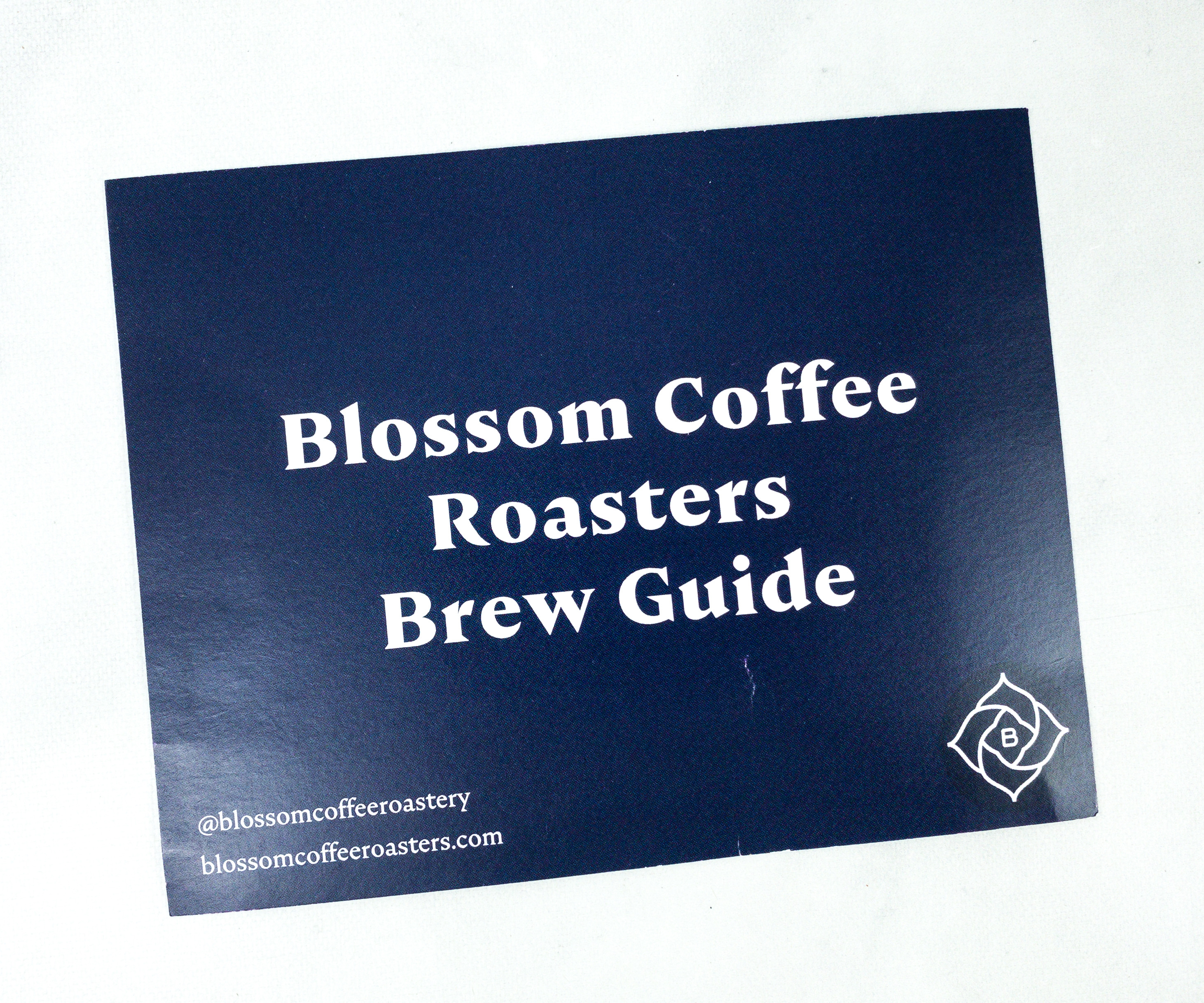 We also have a brew guide from Blossom Coffee Roasters!
The guide features three types of water for a good coffee brewing: Perfect Coffee Water Mineral Packs, Brita Filtered, and Bottled Spring Water. There are also tips on using Kalita 185, Hario v60, and Aeropress.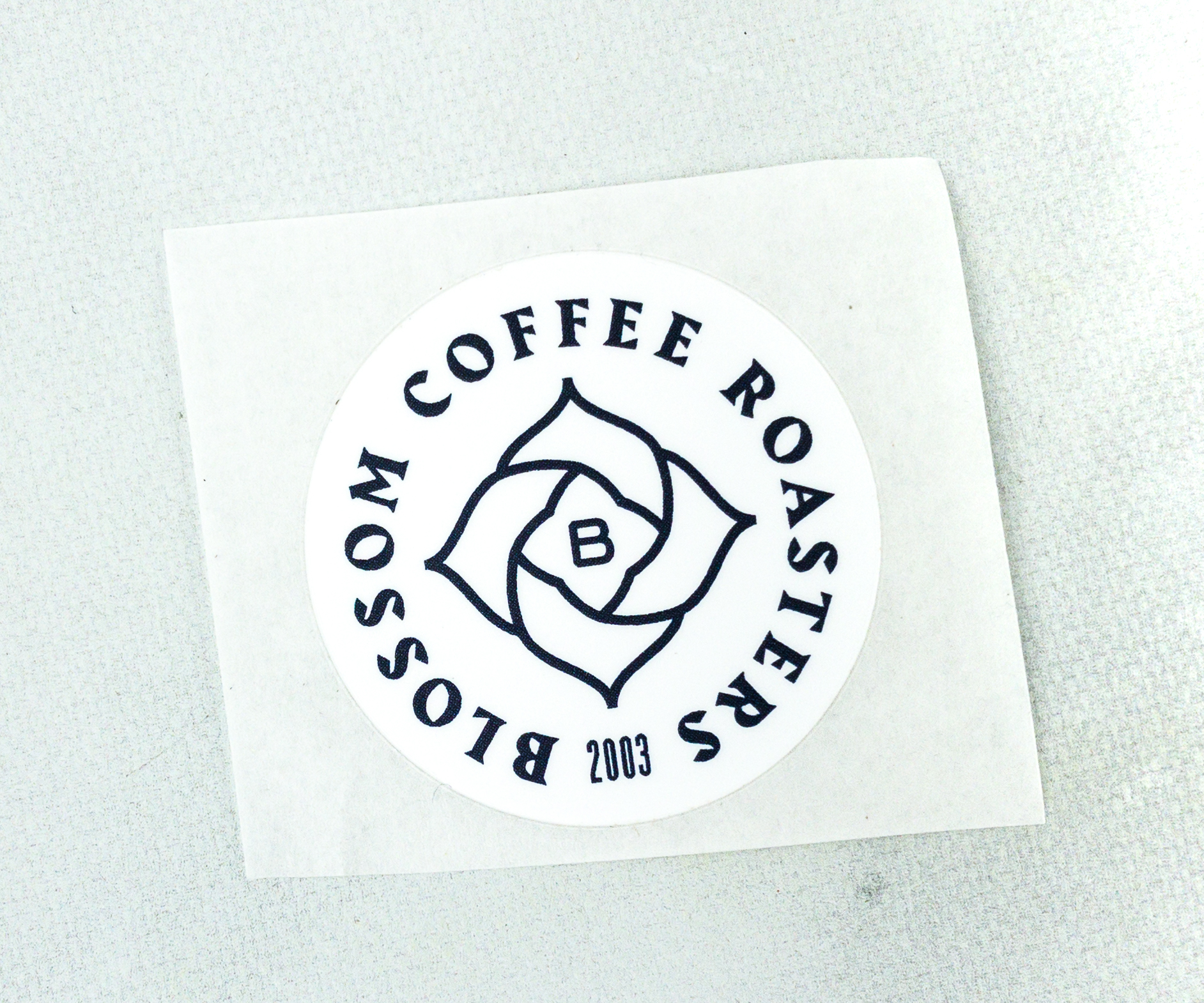 This month, we also received a sticker that features the company's brand logo!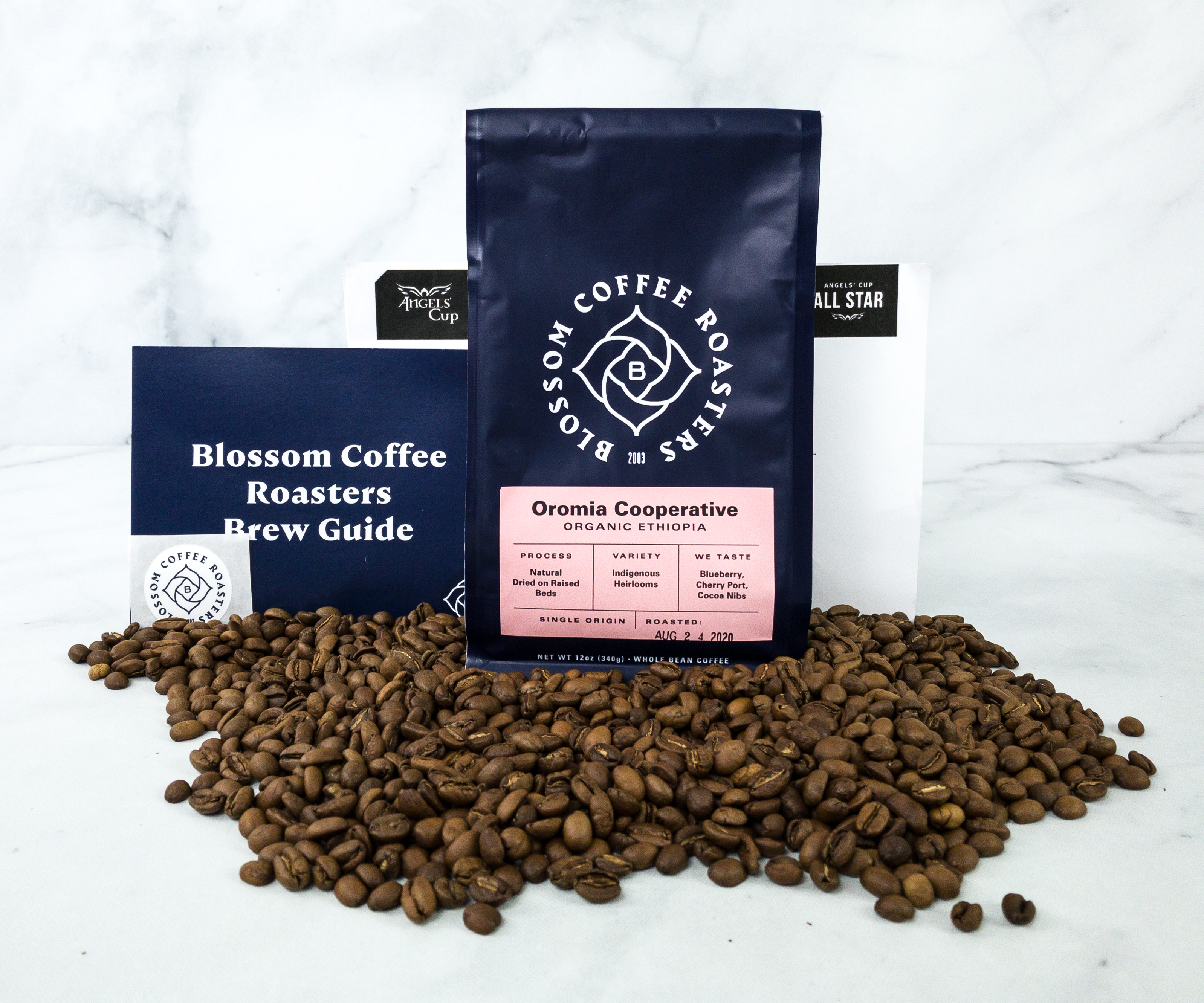 Everything in my September 2020 pack!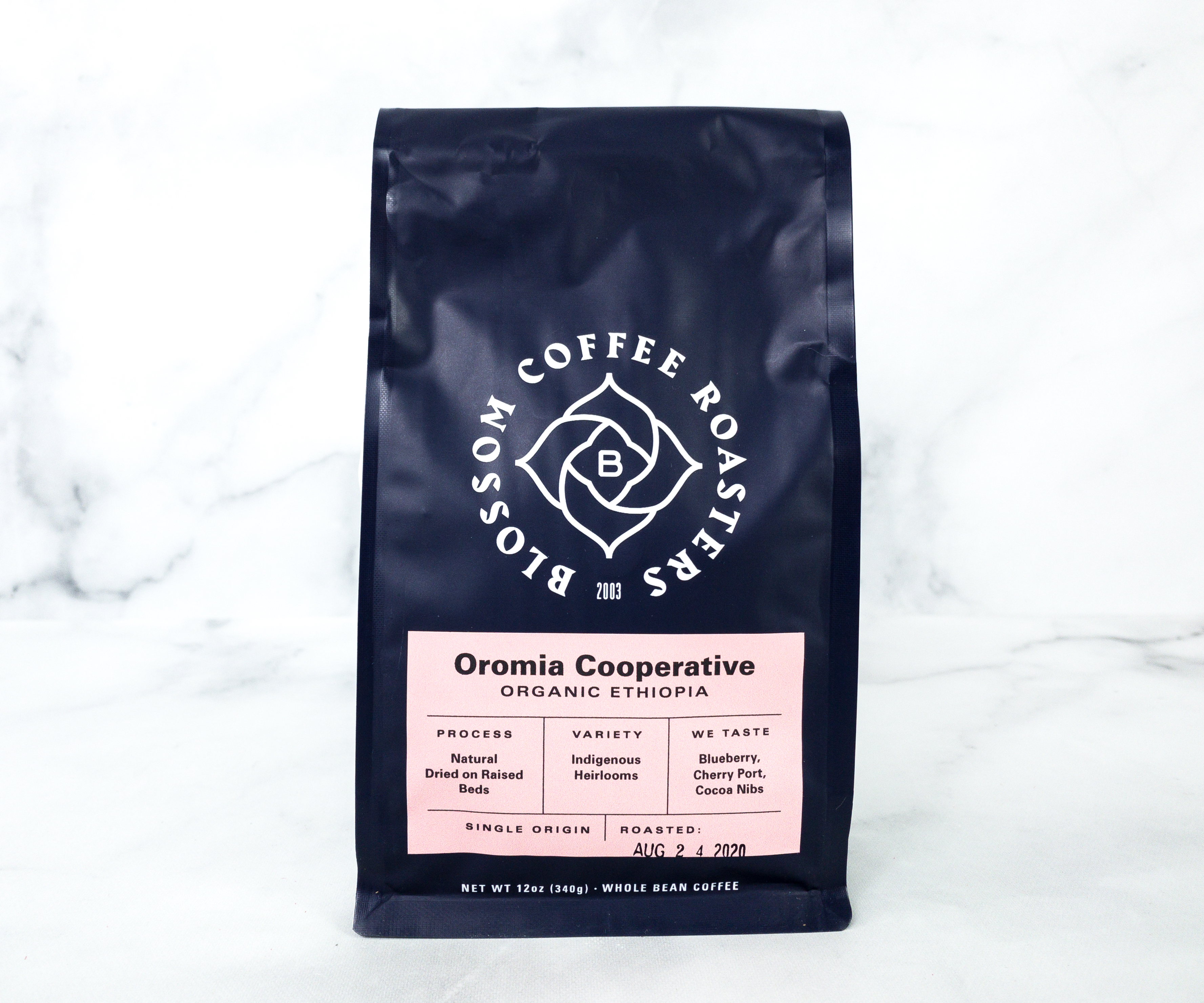 Blossom Coffee Roasters Oromia Cooperative Organic Ethiopia. This month's featured coffee beans are sourced from the highlands of Ethiopia with an average altitude of 1,500-2,000 meters above sea level.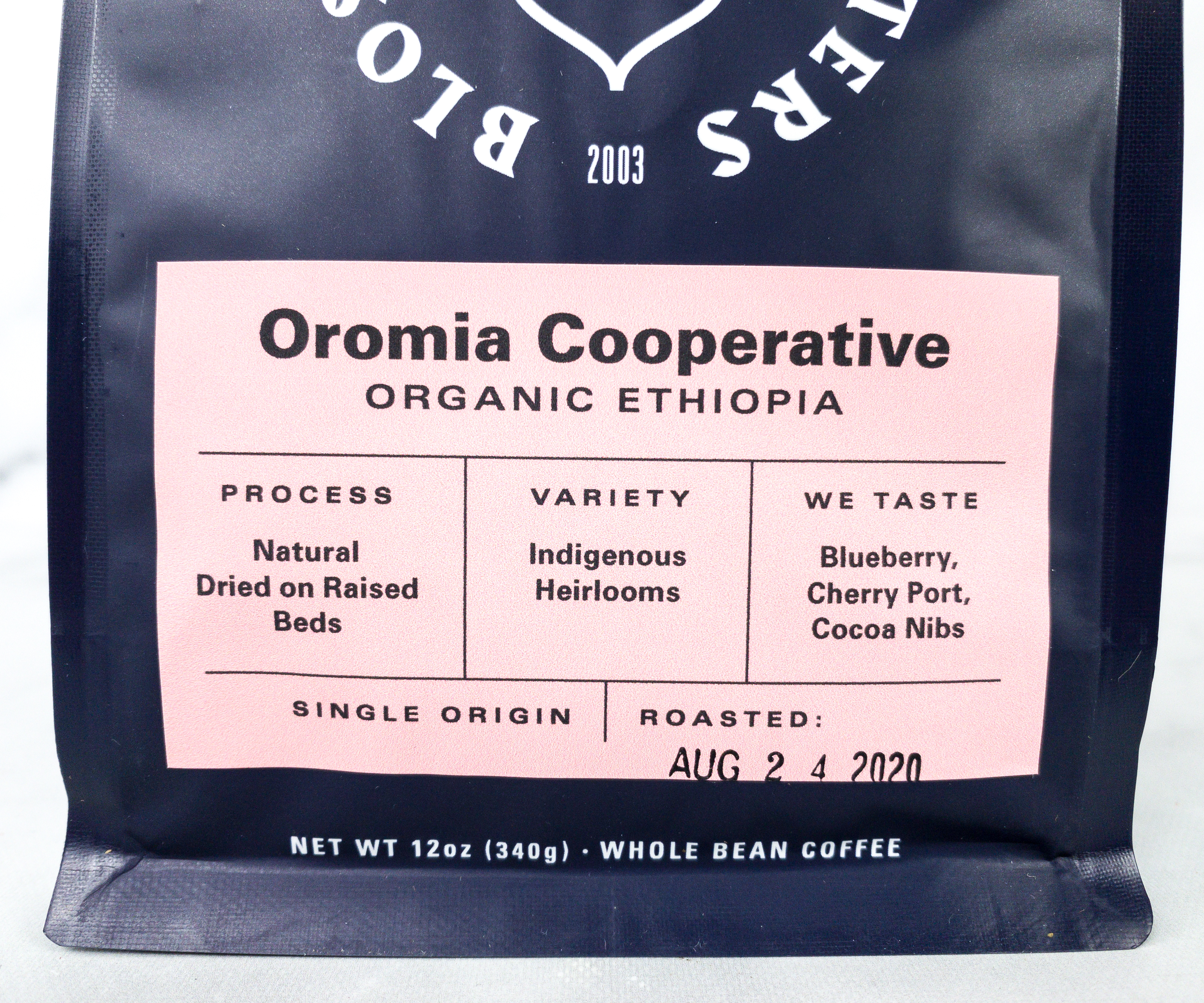 Featured at the bottom part of the pack is the coffee bean's roasting date.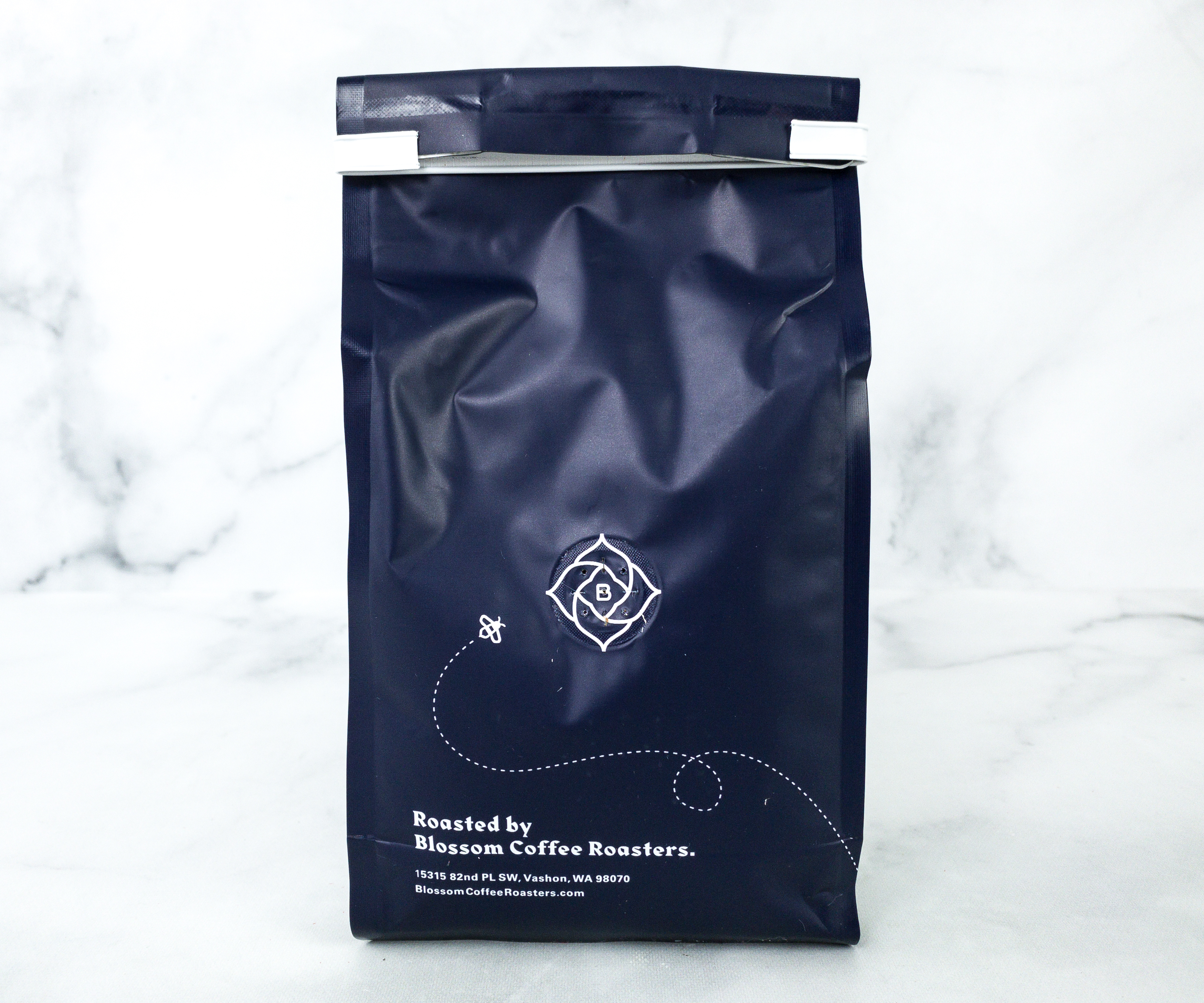 The coffee beans come in a resealable bag with special pin holes that serves as an exhaust to keep the beans fresh.
Inside the bag are evenly roasted whole bean coffee! They have a great texture and color, plus a strong aroma.
Here's a closer look at this month's beans!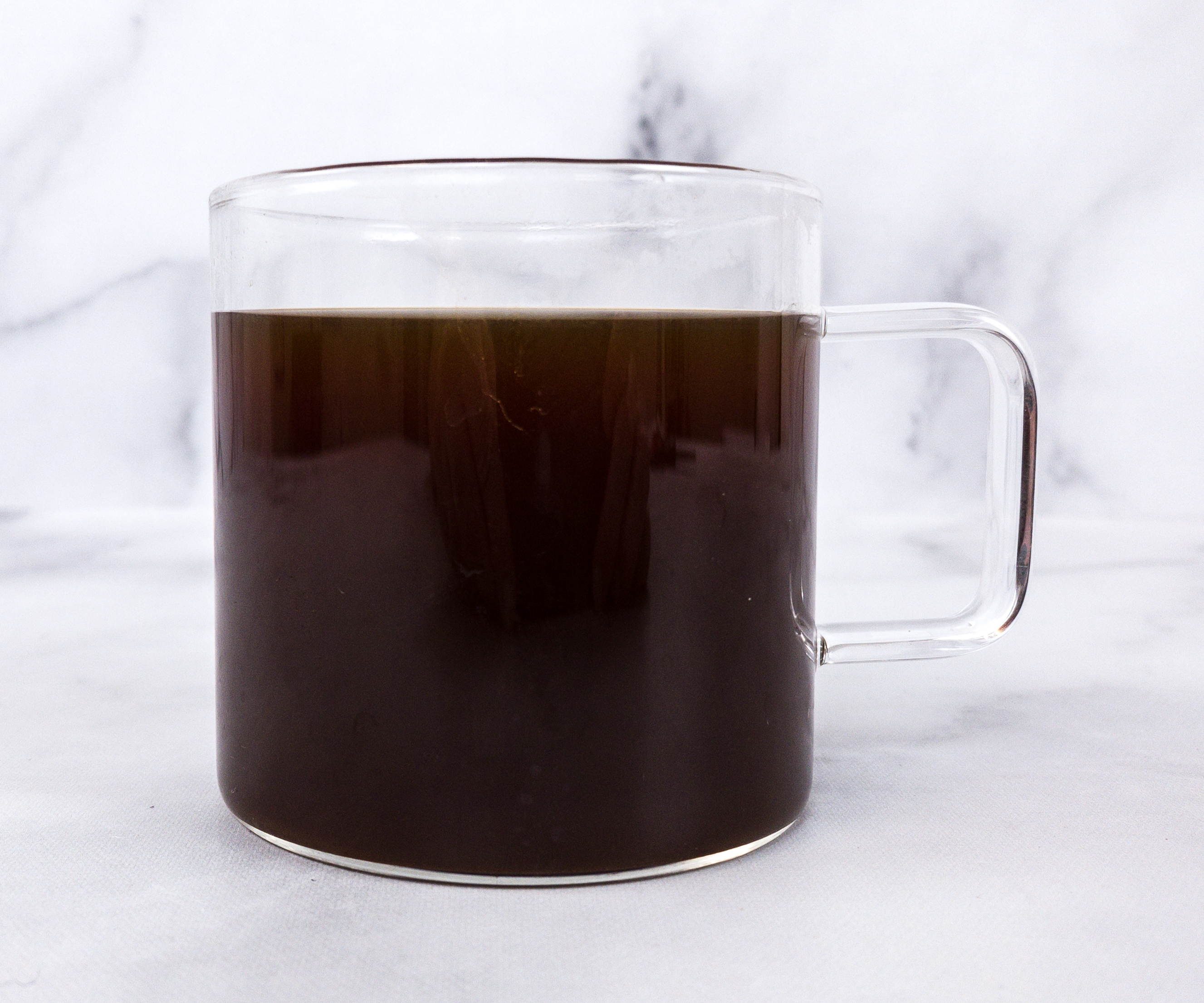 This coffee has bright notes of berries, cherry port, and cocoa nibs. It's sweet and creamy, with a pleasant aftertaste!
If you're not a fan of dark coffee, this is a good pick. It's light-bodied and very flavorful at the same time.
Angel's Cup sends only high-quality coffee beans! This month, I received a bag of Ethiopian coffee and it was amazing. I could tell that the coffee beans were roasted to perfection because of their texture! I also love its unique, fruity flavors, making a refreshing cup of coffee that's great to enjoy any time of the day. If you're interested in trying different kinds of coffee from around the world, this subscription can deliver them straight to your door. Everything's freshly roasted and you can even choose between ground coffee or whole bean coffee!
What do you think about Angel's Cup?