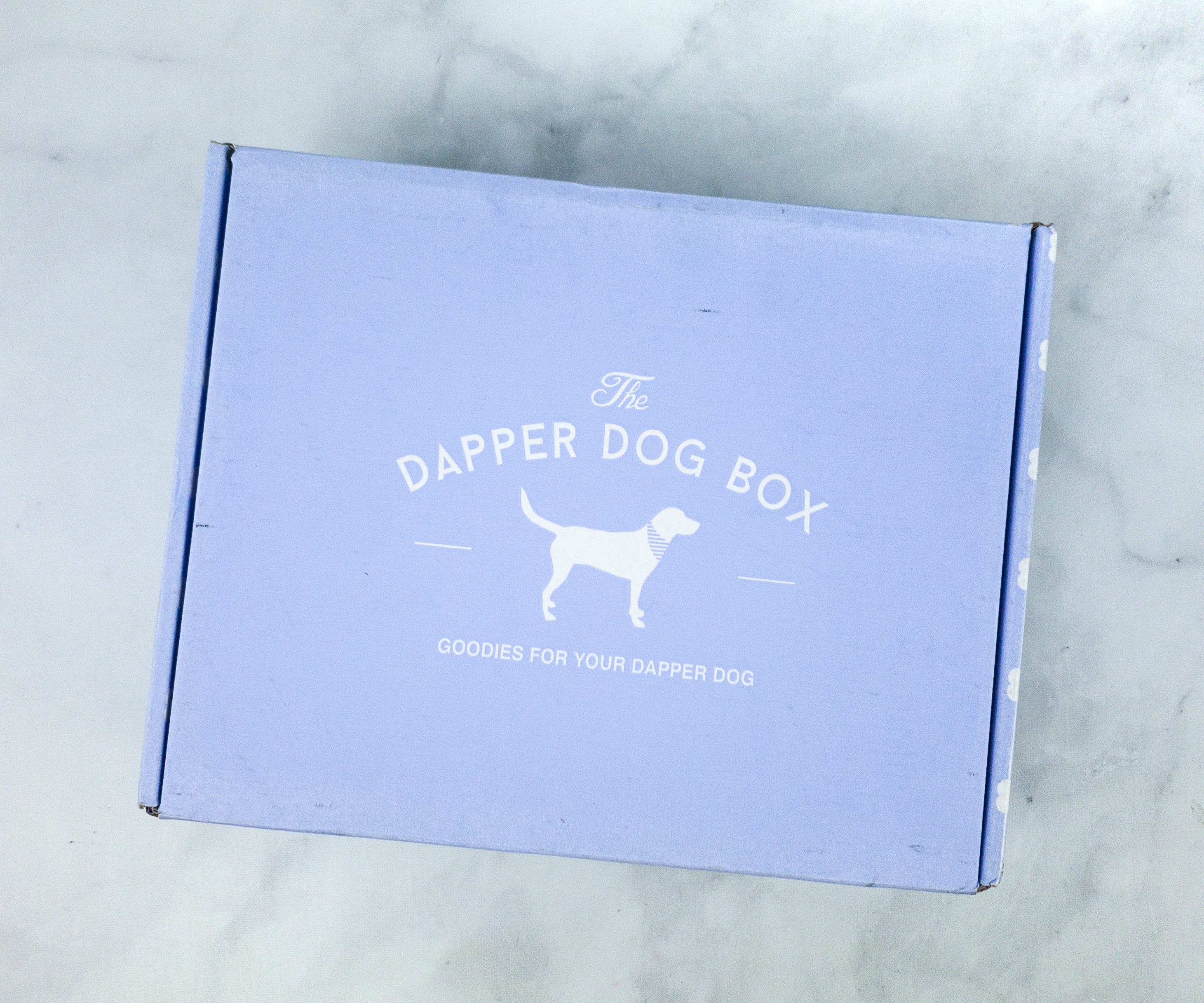 The Dapper Dog Box is a monthly box for your best friend in the world – your dog! They source organic and natural items from passionate small companies that love dogs, hand-picking each item for your dog based on a personalized survey. The survey lets you customize your box for gender, five different dog sizes, and also any allergies. The regular sized box has 4-6 items with an average $50 value.
DEAL: Save 10% off your first shipment! Use coupon code HELLOSUBSCRIPTION.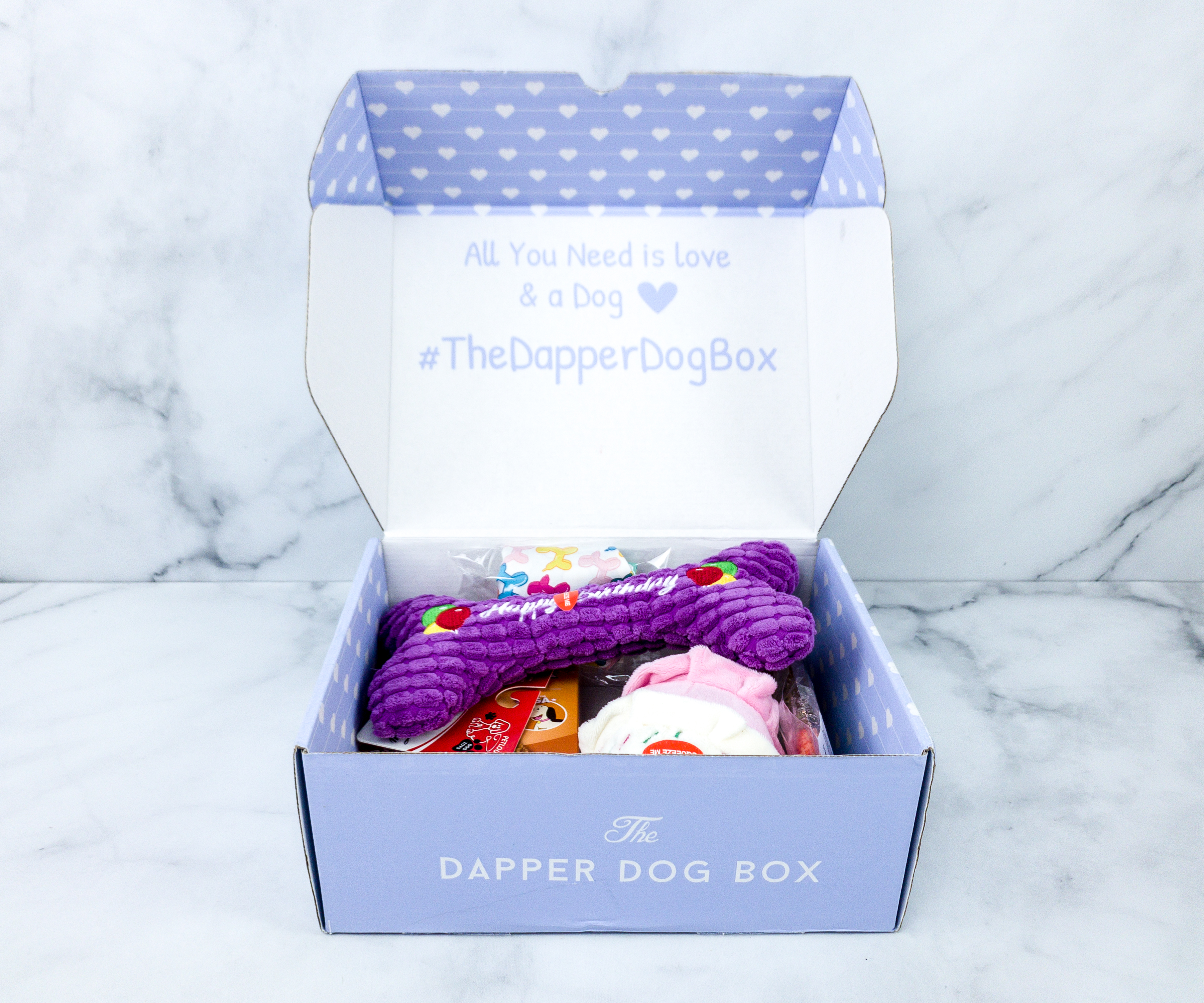 The interior of the box cover says "all you need is love and a dog" and I couldn't agree more.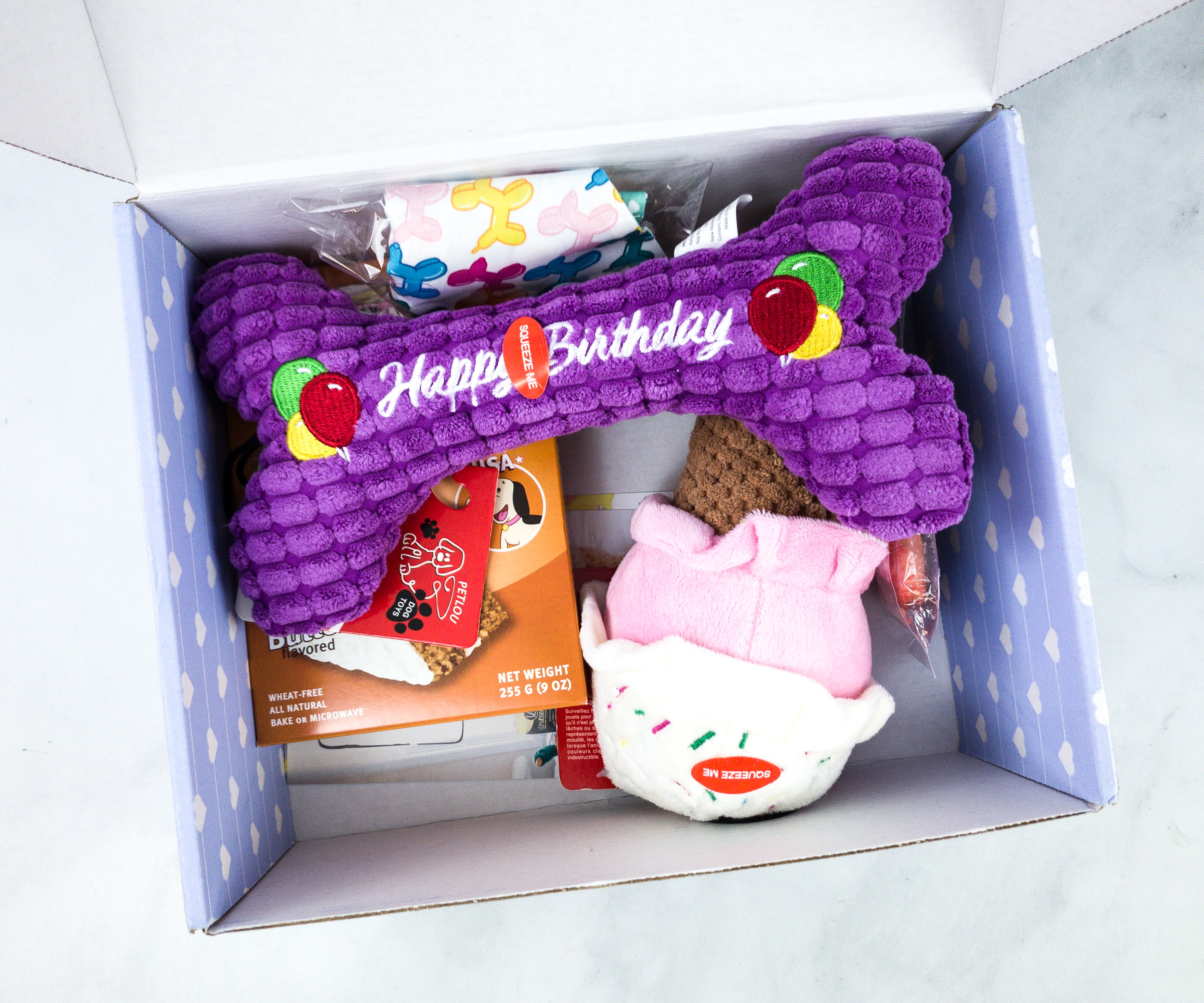 All the items are packed neatly inside the box. No fillers!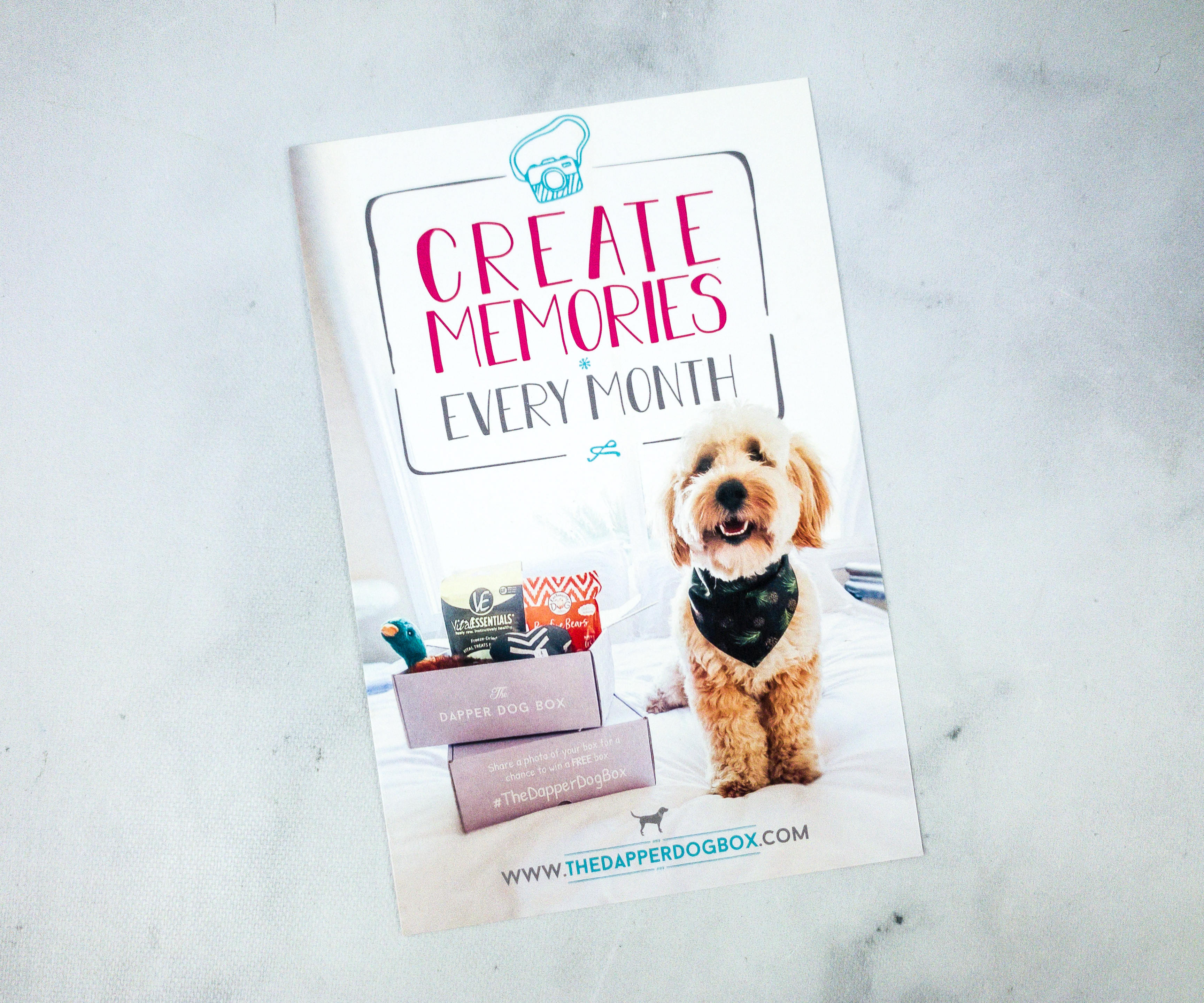 Every box comes with a cute information card.
This card provides all the information you need to know about the box.
This month's theme is Happy Barkday!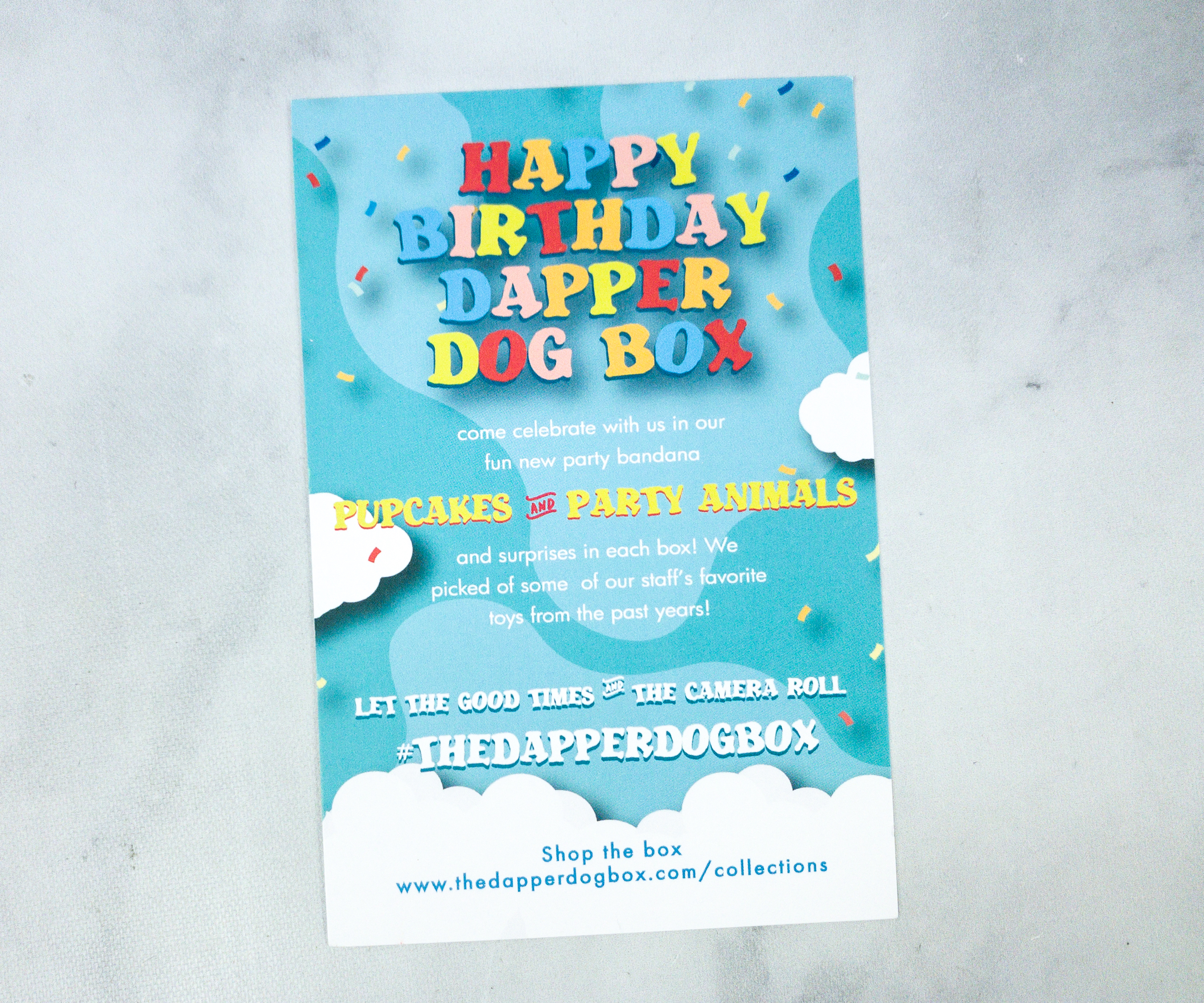 At the back, it lists the featured product for the month. For July, we have Pupcakes and Party Animals bandana!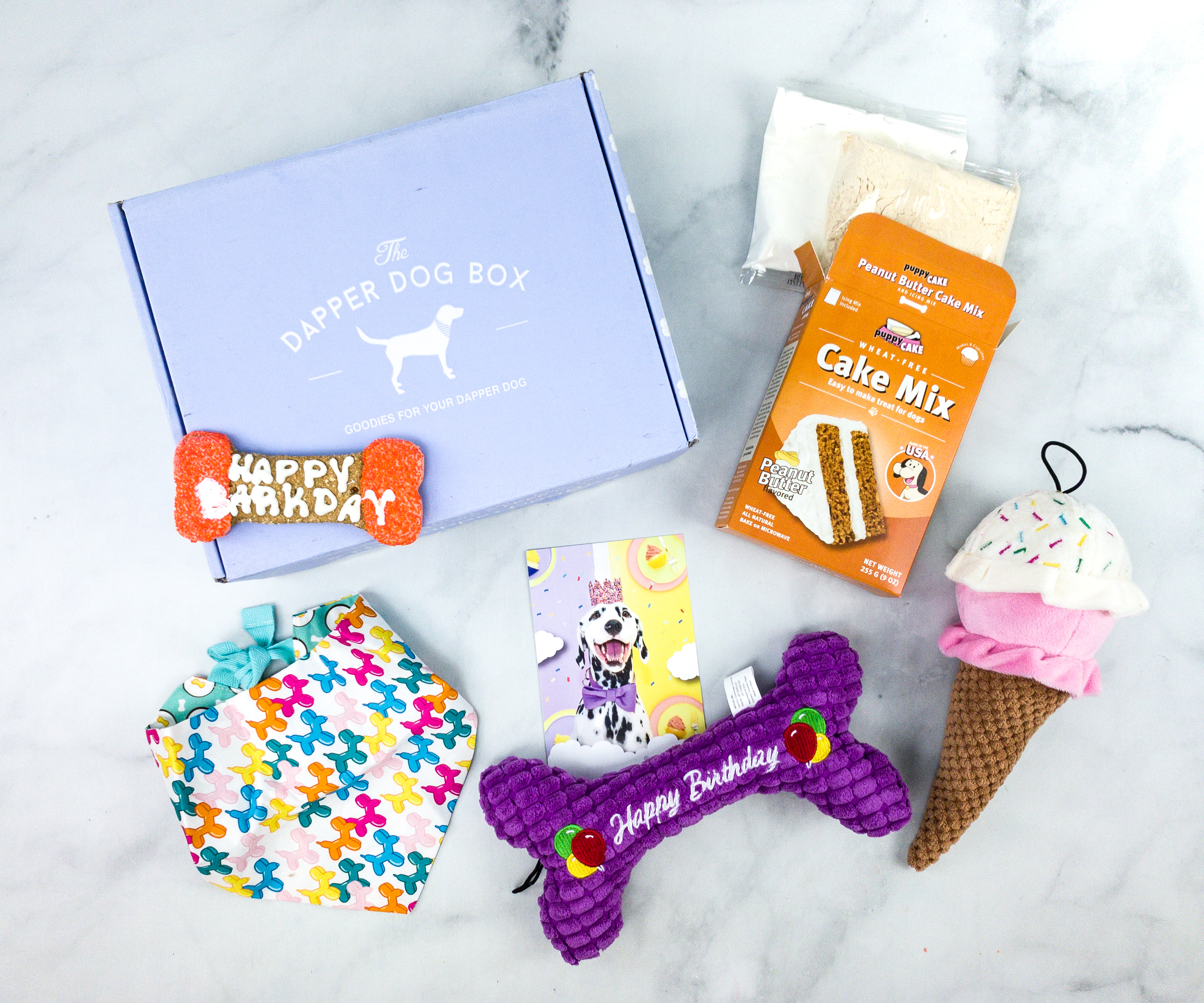 Here are all the items in the July 2020 box!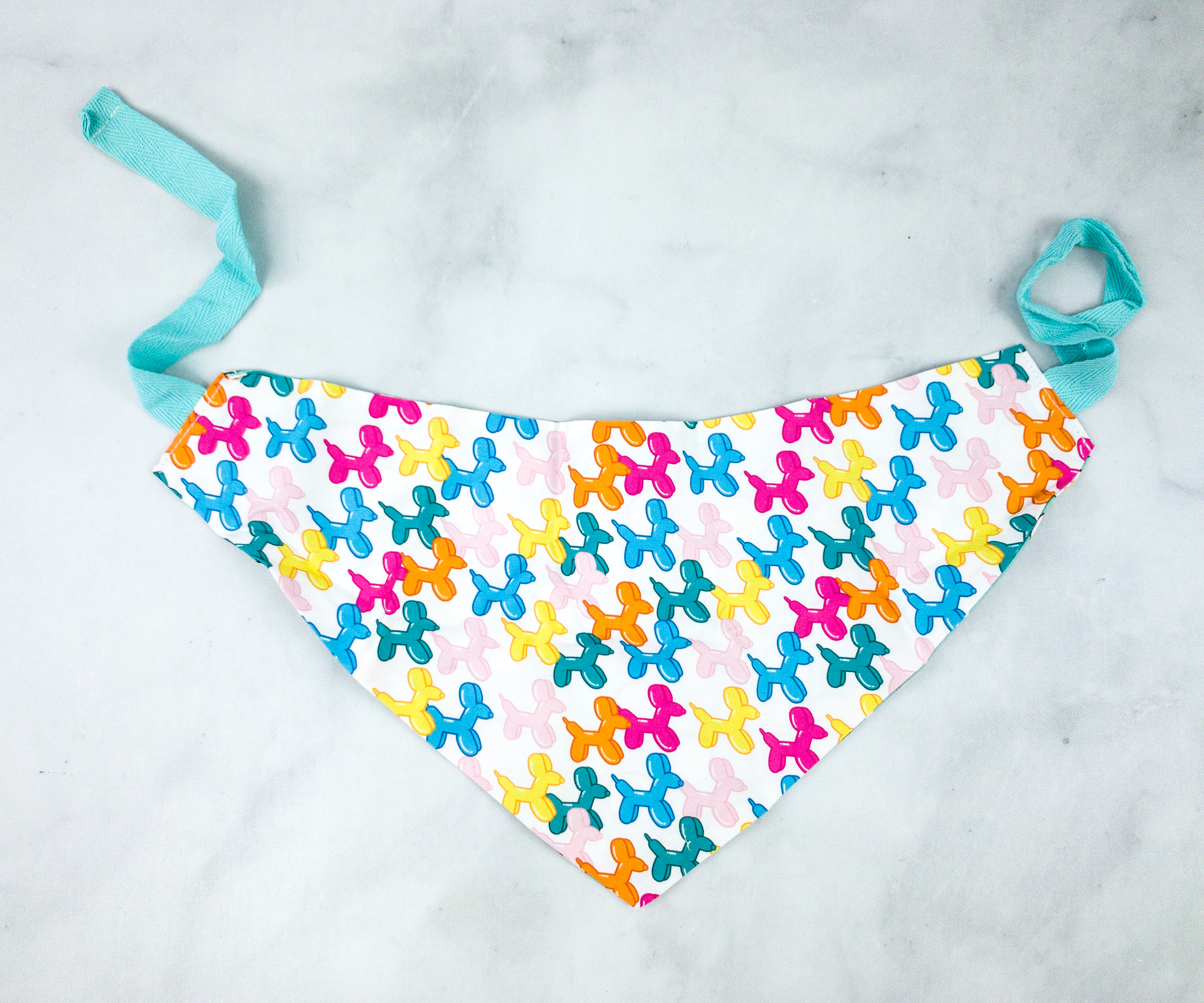 Bandana. This month, we received a double-sided party-themed bandana!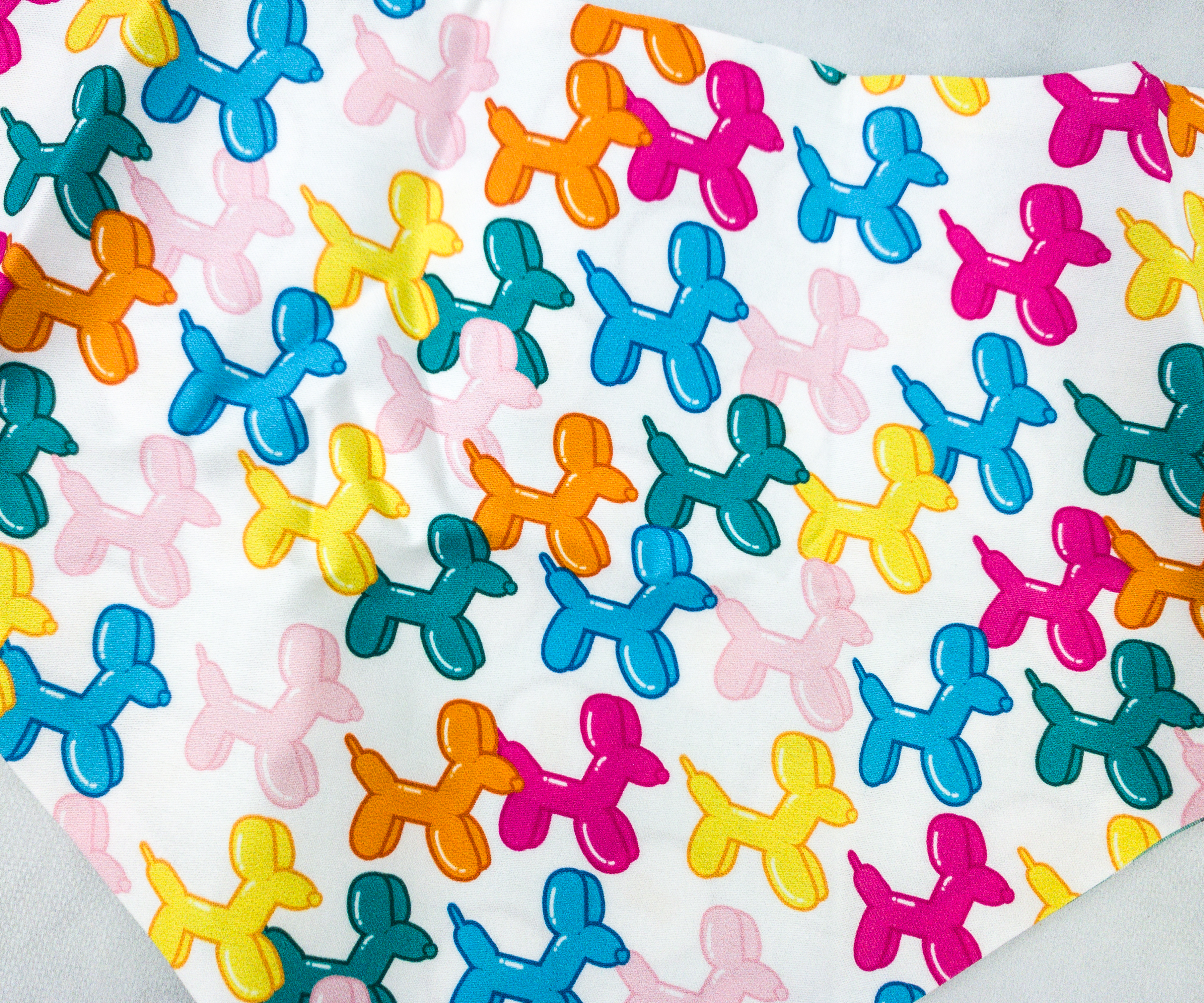 This side features a white base color with colorful prints of dog-shaped balloons all over.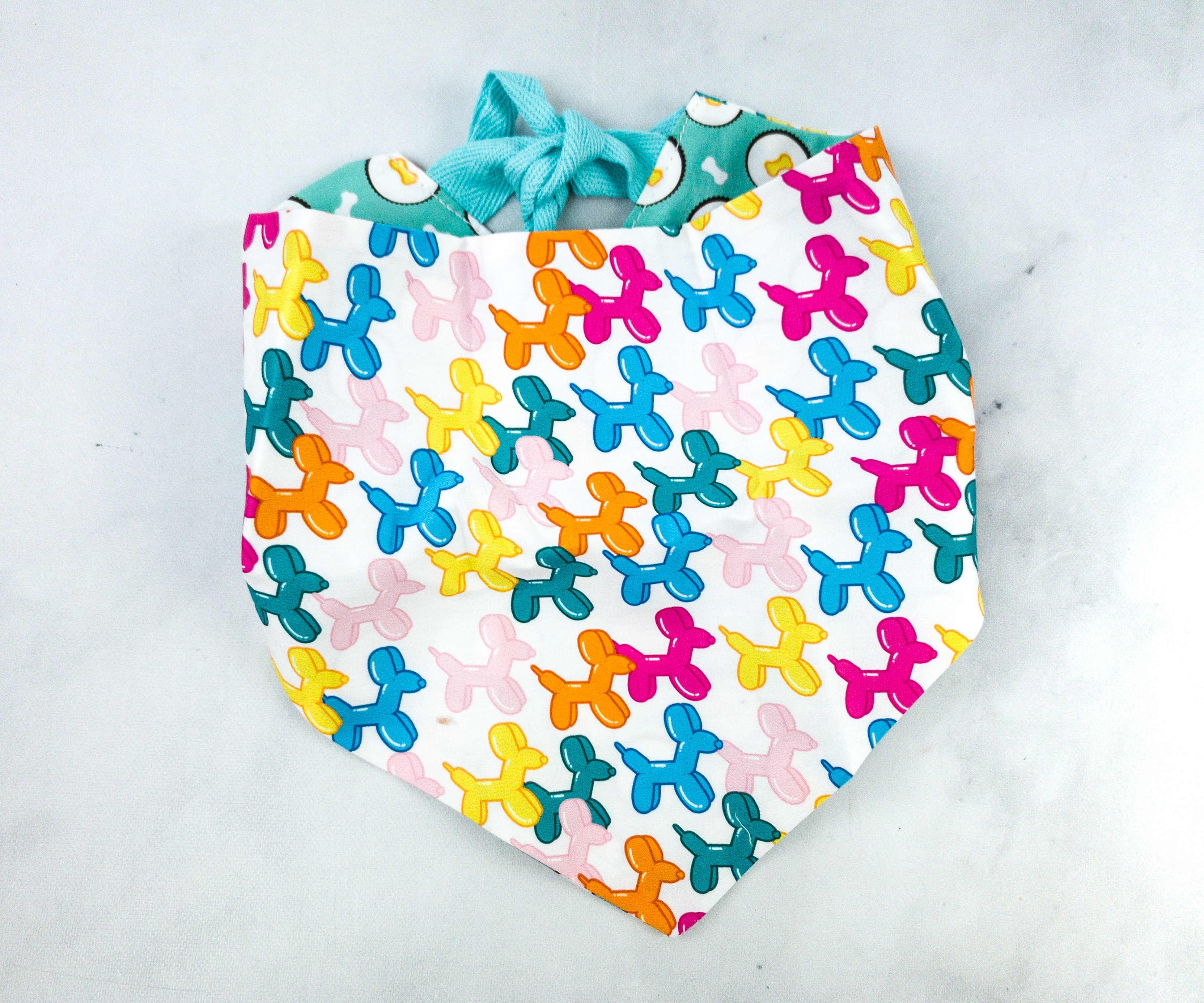 It's so soft, lightweight, and colorful!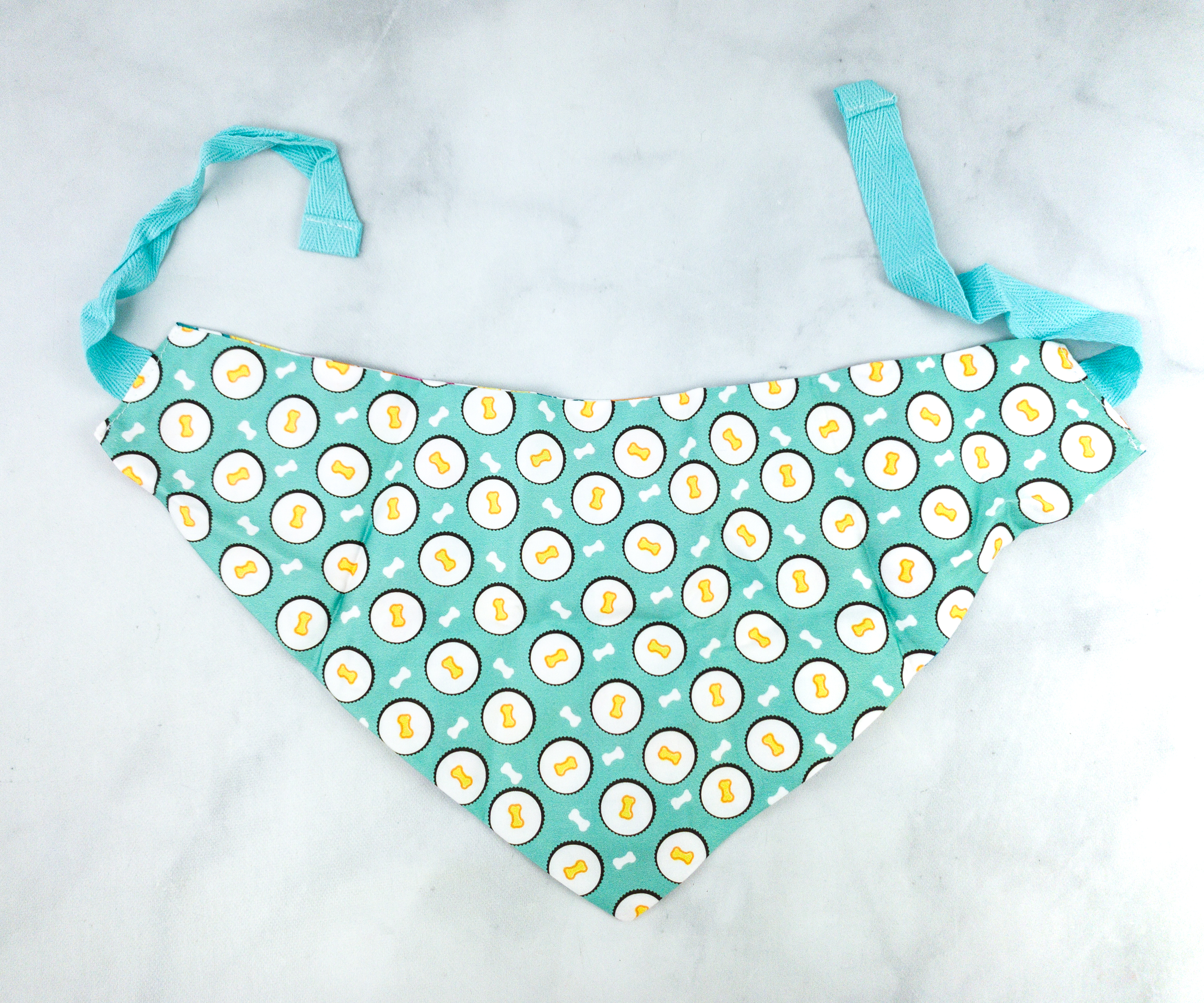 The other side of the bandana features a powder blue base color with alternate prints of dog bone cupcakes and white dog bone cookies.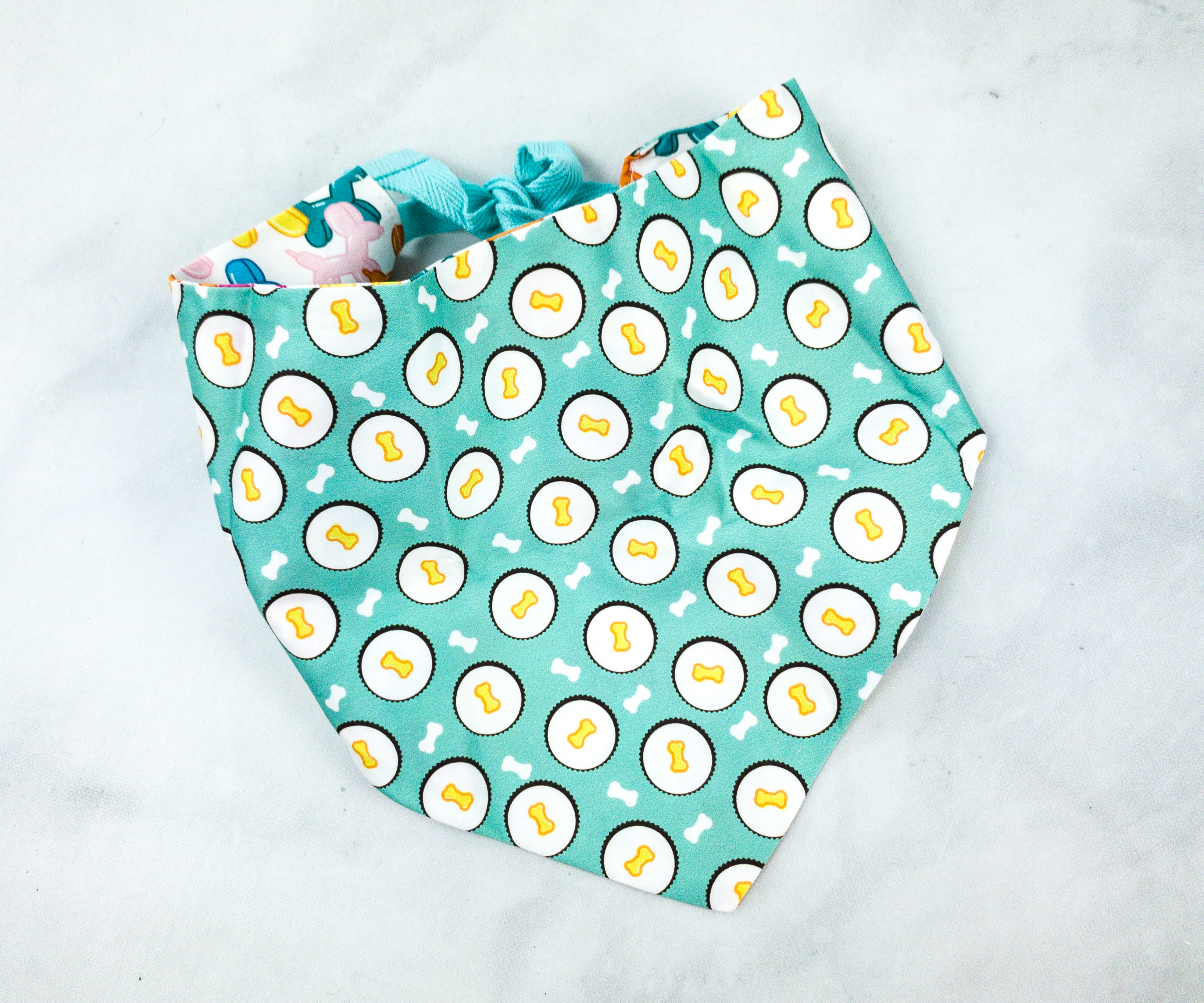 Its strap design makes it easier to tie and adjust on my dog's neck.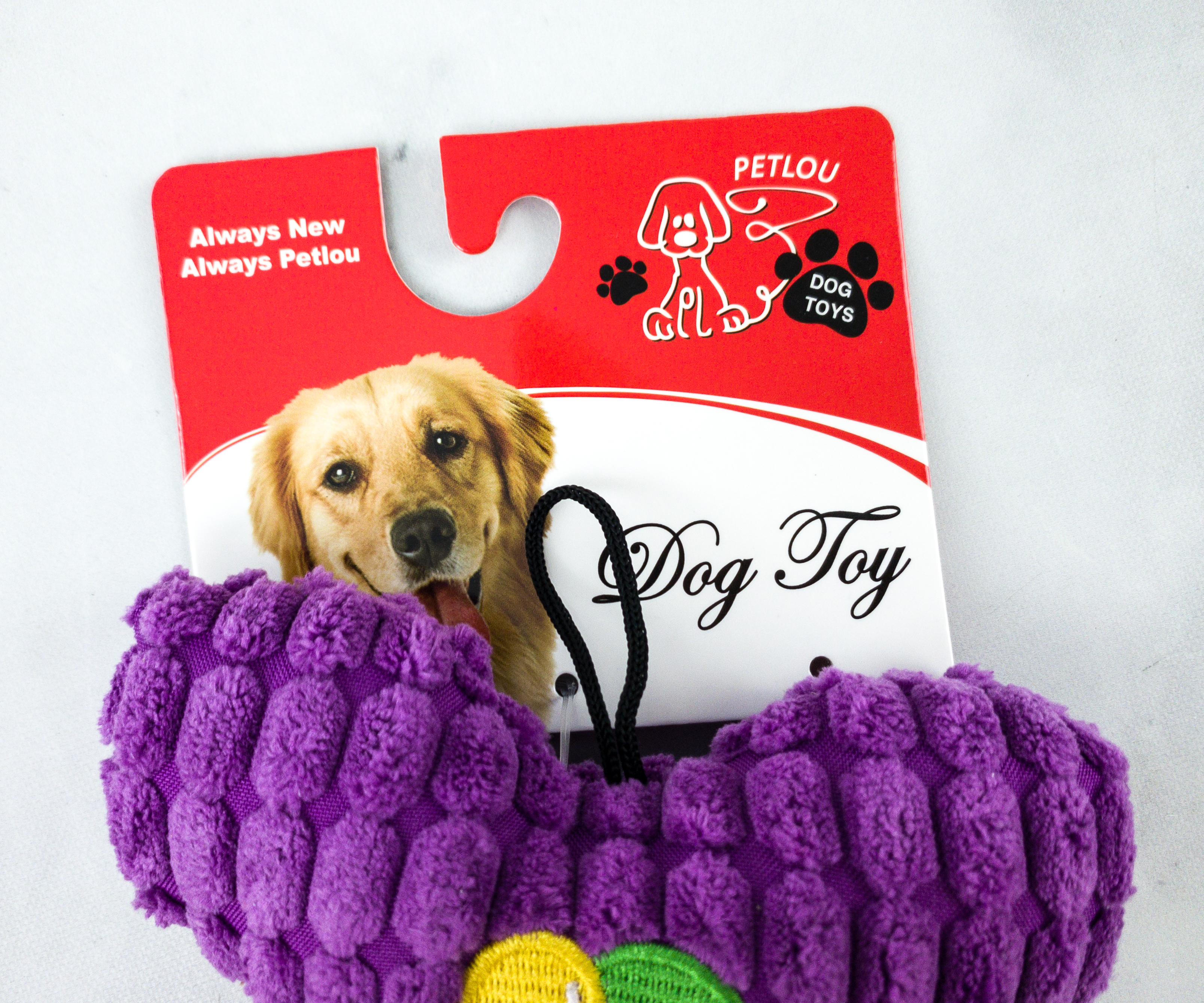 PetLou Happy Birthday Dog Toy. This toy makes a perfect gift for pups on their special day! It's a purple-colored, dog-shaped plush toy!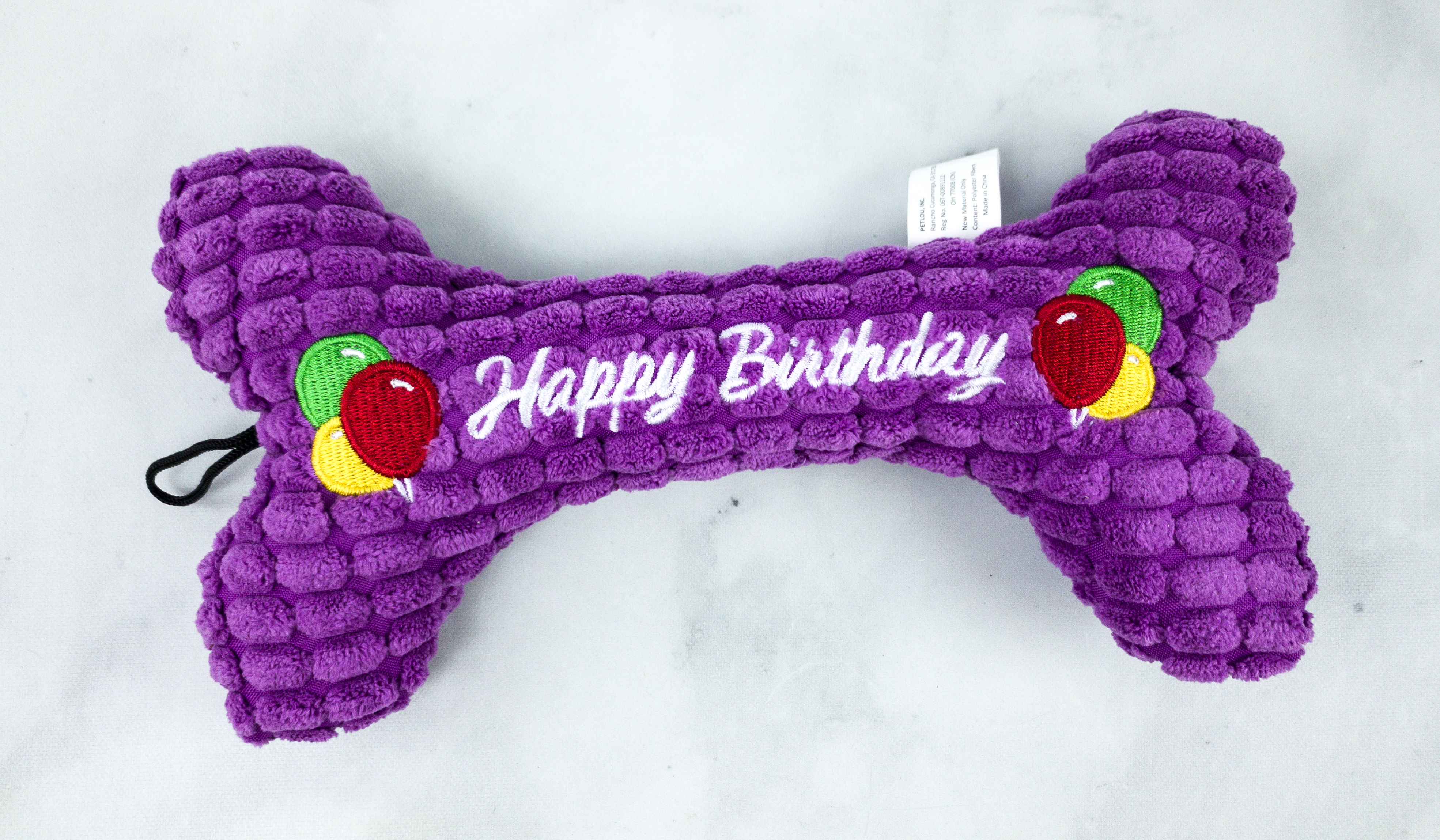 Embroidered in the middle part of the plush toy is the word Happy Birthday with green, red, and yellow balloons on both sides. This toy is soft yet durable! It can be used for a tug-of-war game as well!
PetLou Ice Cream Dog Toy. The second toy we received is a tasty-looking, ice cream-shaped plushie!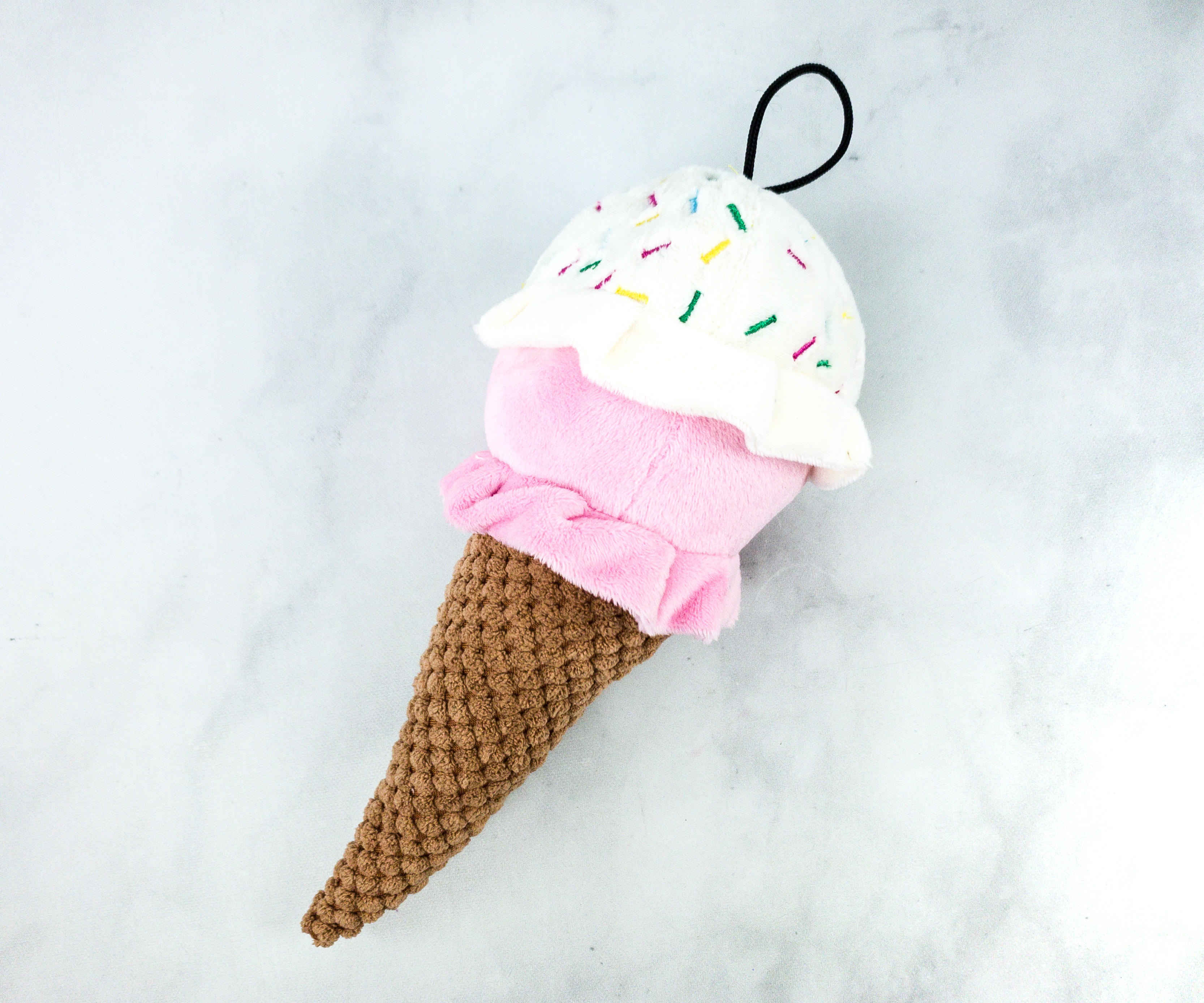 It's a soft toy featuring different textures. The bottom part is brown, which is like that of the sugar cones. It also has two "scoops" of ice cream on top.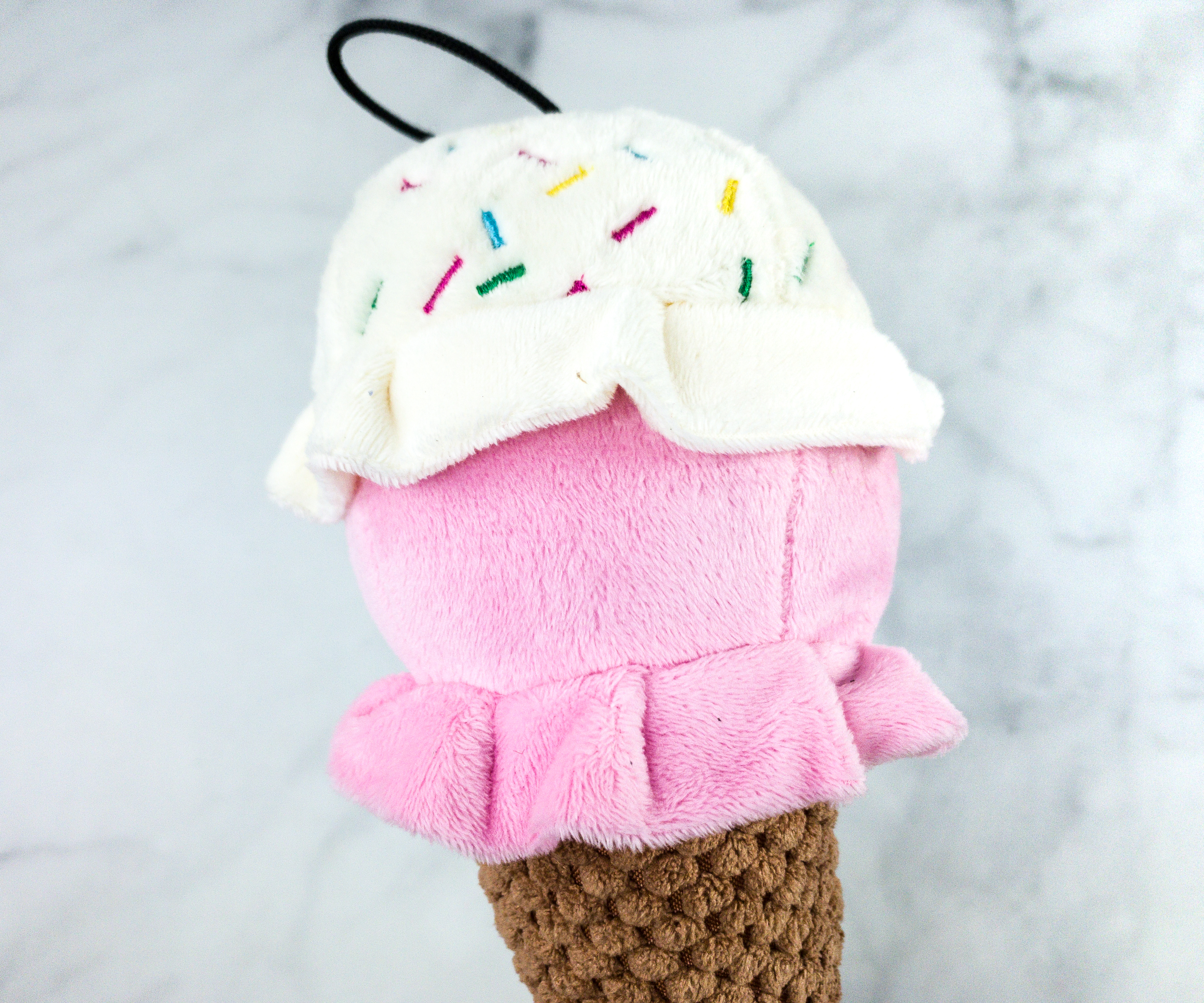 This toy is nicely detailed, as it even features a colorful sprinkle candy on top!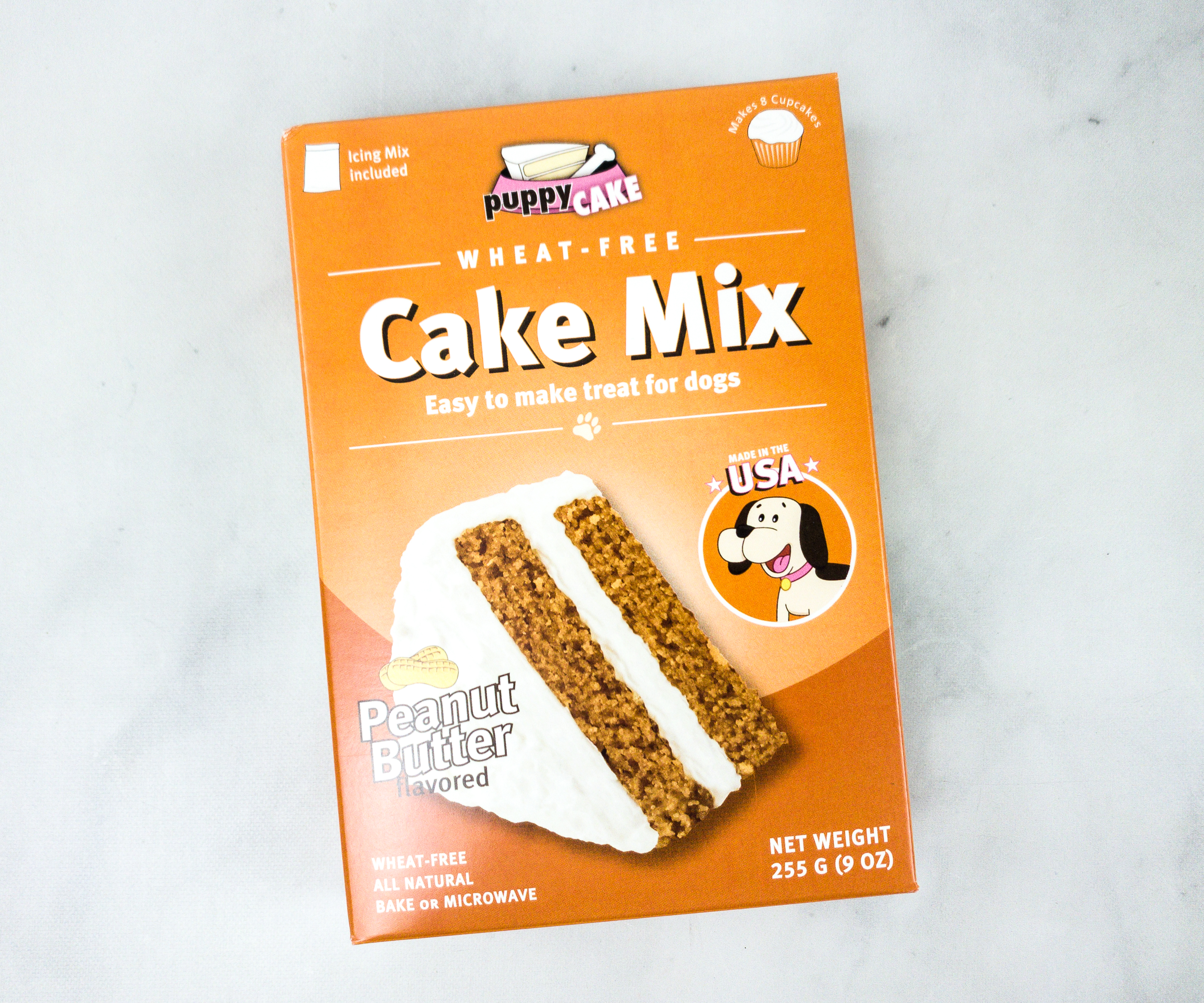 Puppy Cake Peanut Butter Cake Mix. Dogs deserve to eat cake as well! This is a pack of peanut butter-flavored cake mix that we can use to make that perfect treat for our beloved dogs.
The back of the box contains detailed baking instructions on how to prepare and create your own cake using the mix. Aside from the mix, you'll need an egg, water, and vegetable oil.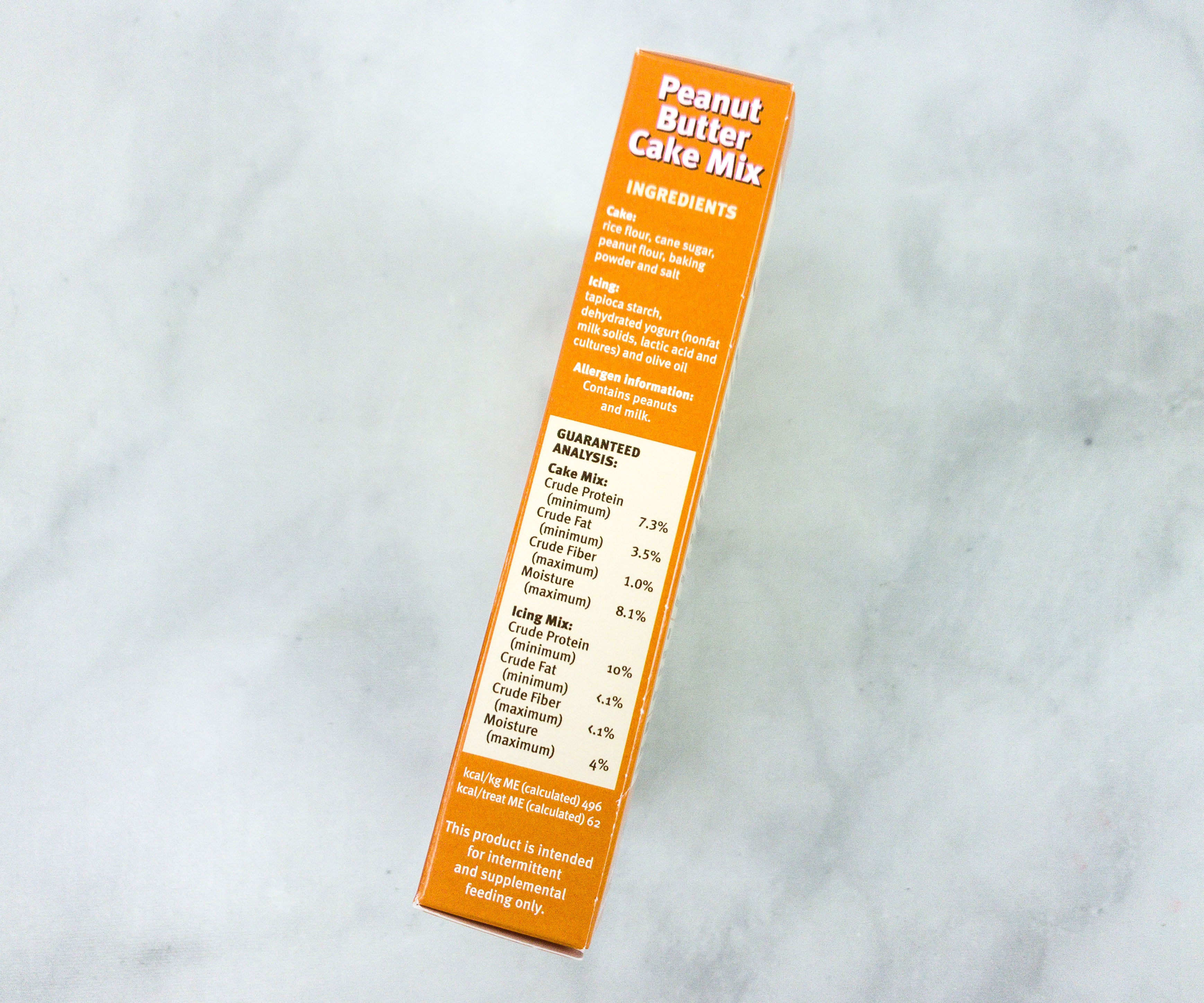 This side of the box features some information you need to know about the mix including the ingredients, allergen information, and nutrition analysis.
Inside are two separately packed powders. One bag is for the cake which is made from rice flour, cane sugar, peanut flour, baking, powder, and salt, while the icing is made from tapioca starch, dehydrated yogurt, and olive oil. The ingredients used are all-natural and wheat-free. Can't wait to cook this up for our puppers!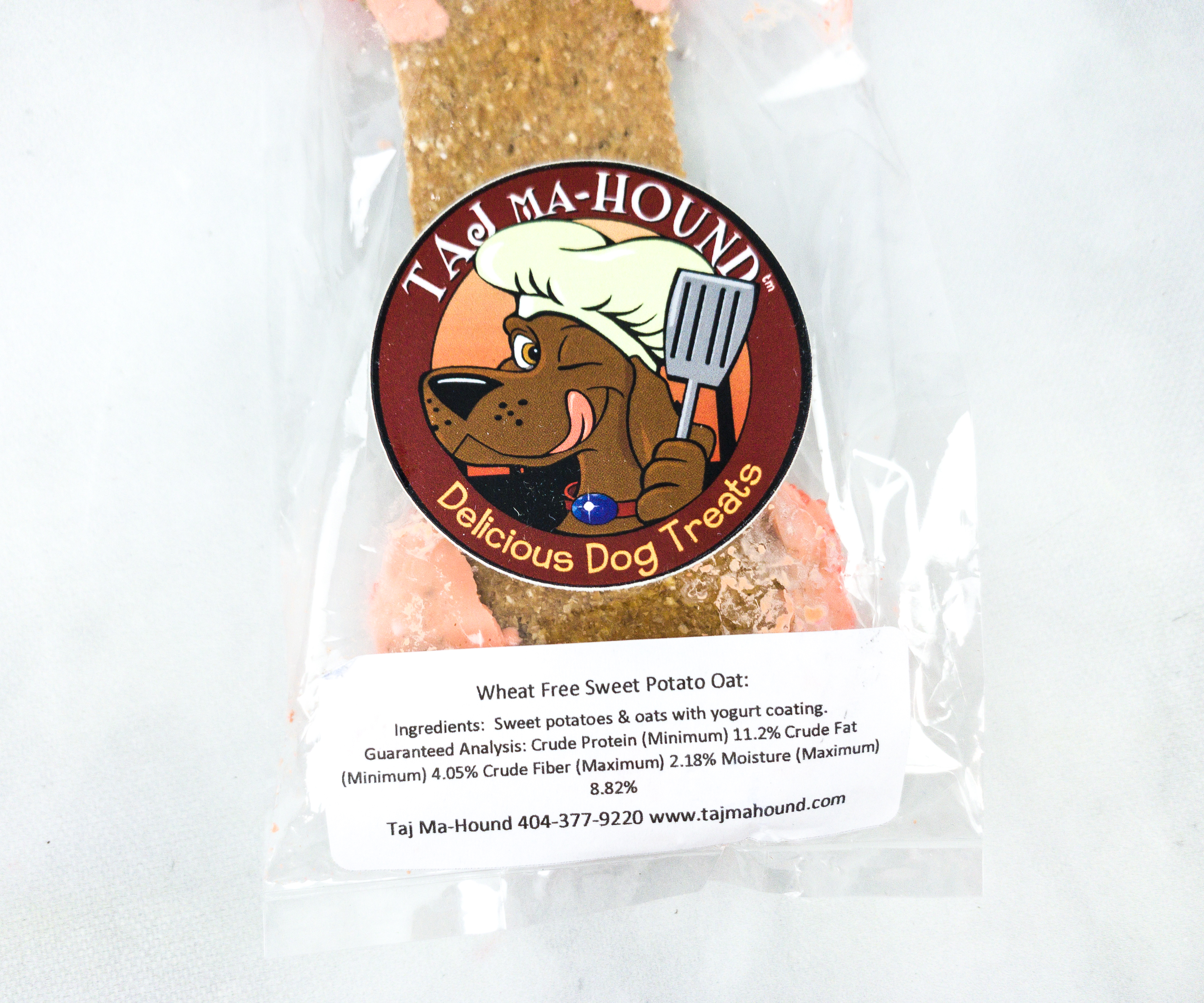 Taj Ma-Hound Dog Treat. This bone-shaped biscuit is a healthy treat for dogs. It's made of all-natural ingredients including sweet potatoes and oats with yogurt coating.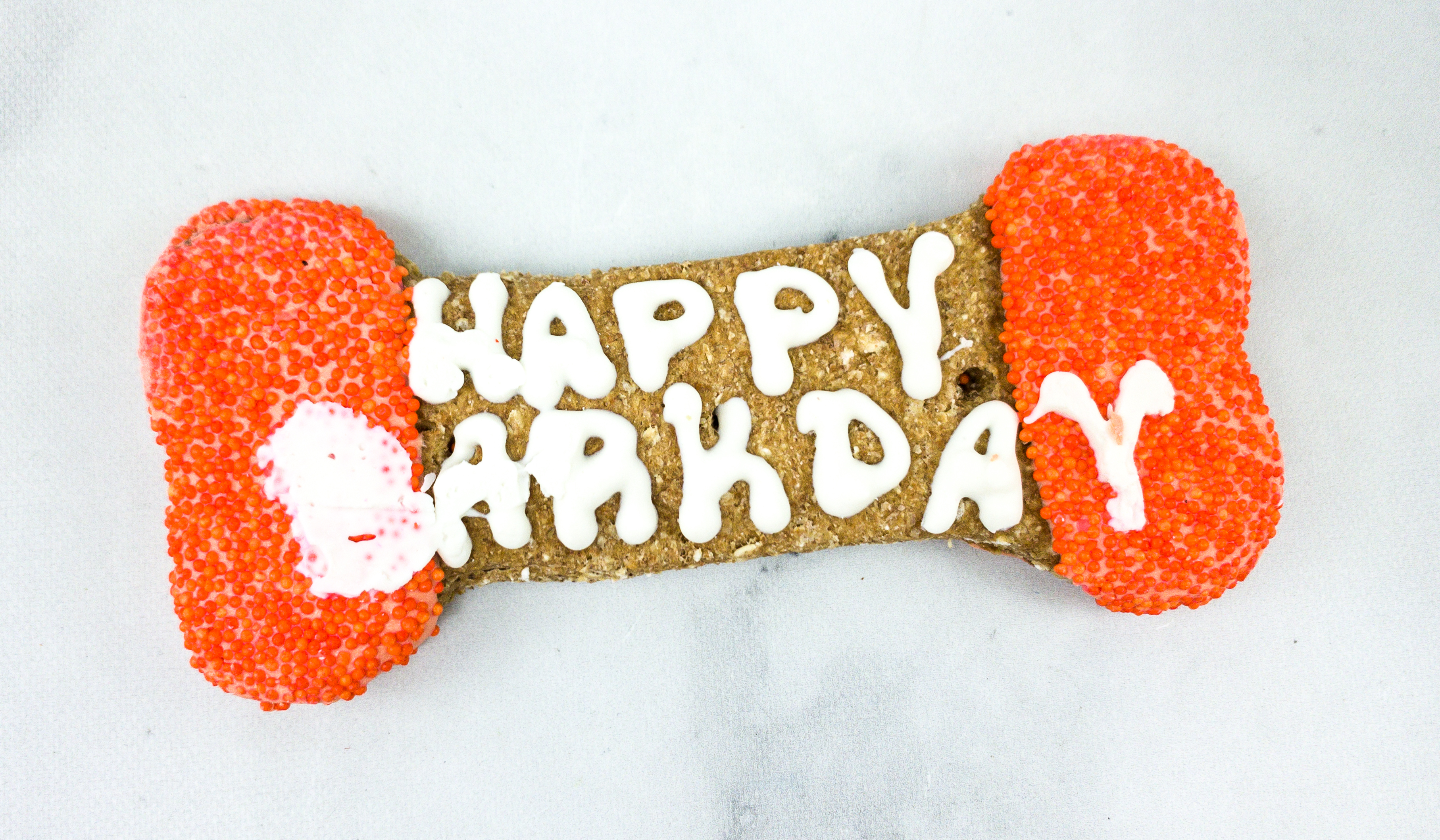 It's a nutritious biscuit packed with fiber. This bite-sized treat is perfect for dogs of any size, and it also makes a great training treat.
Dean looks really comfortable wearing his new bandana.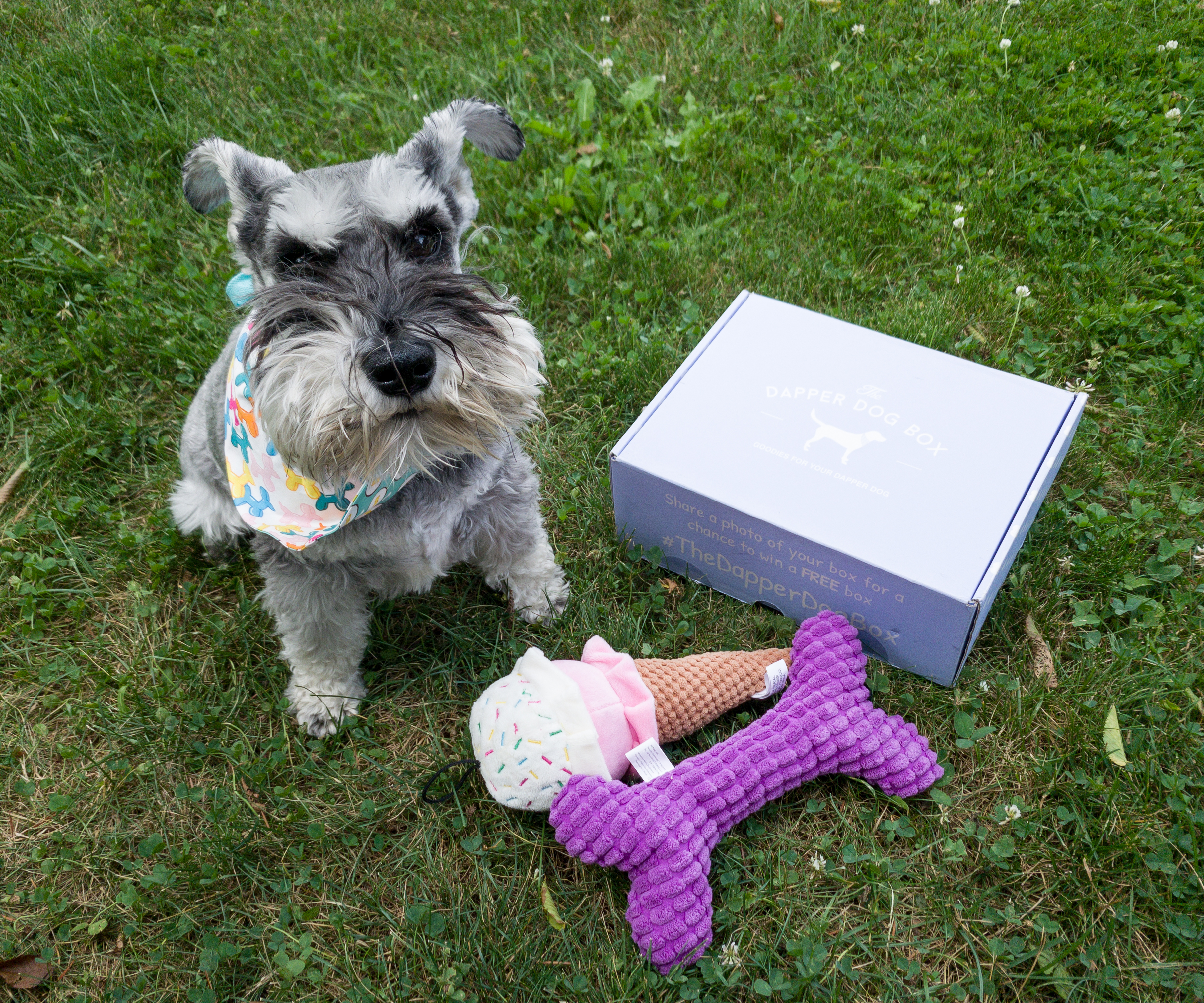 Now we have our bandana on and our cute and stuffy plush toys. It's time to start our party, HAPPY BARKDAY!
We love this month's birthday-themed Dapper Dog Box! It comes with squishy plush toys, a well-designed bandana, and healthy treats. Dean loves all the items in the box. It's one of the rare times we've received a dog snack that we need to prepare on our own and it's really good! Our dogs deserve cake too! To see my pups this happy really makes my day complete. Kudos to this subscription for always coming up with fun themes and high-quality items for our dogs!
Did you love this month's box as much as we did?