Pet Treater Deluxe Dog Pack is a monthly dog subscription. For $25 a month, each pack is filled with 5-8 hand-selected items which may include fun toys, mostly USA & Canada made treats, and extra goodies! Small, medium, and large dog options are available. They also offer a smaller version for $15 called Pet Treater Dog Pack.
DEAL: Get 10% off your first month with coupon code DOGPACK10.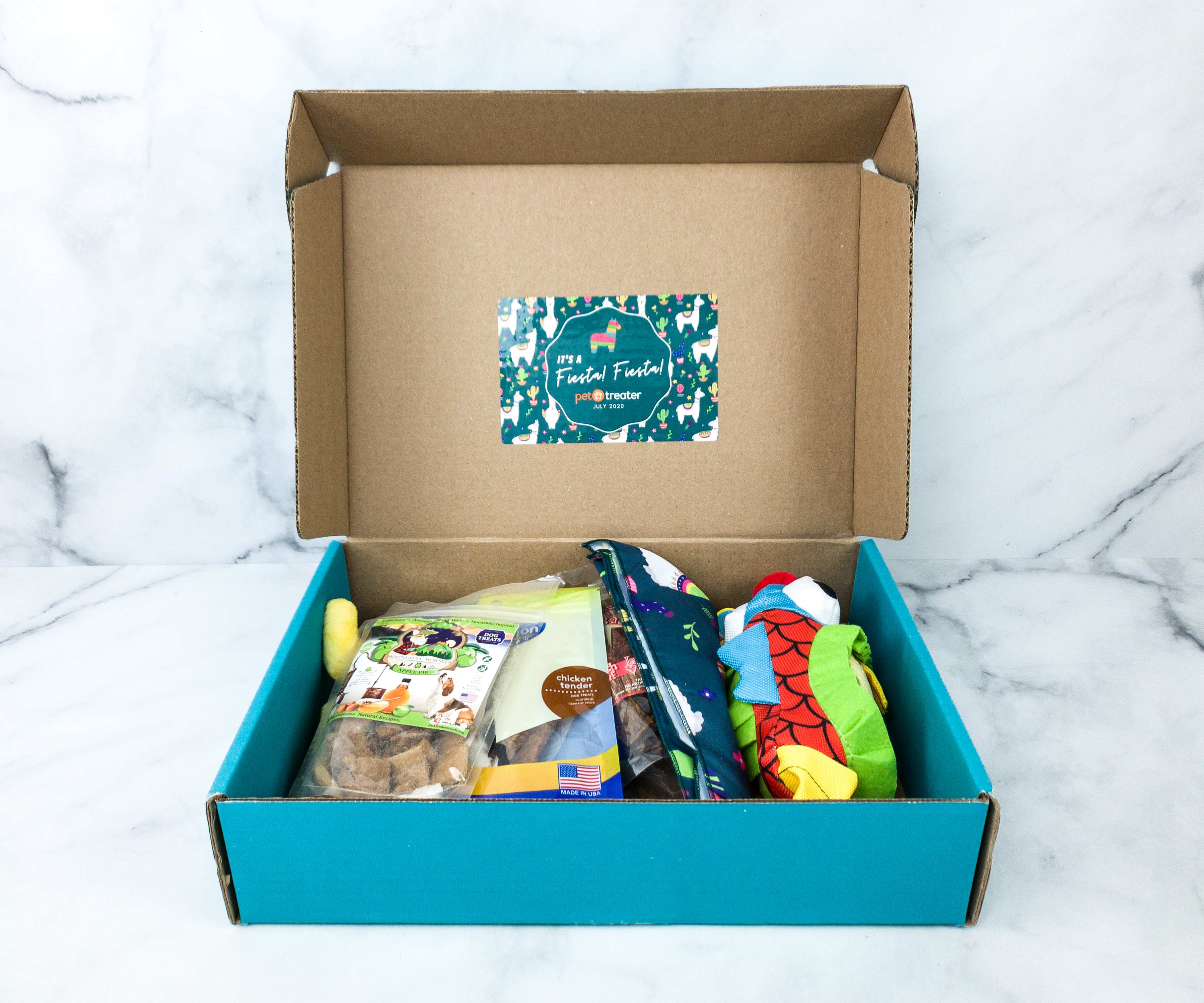 The items came in a sturdy, blue box.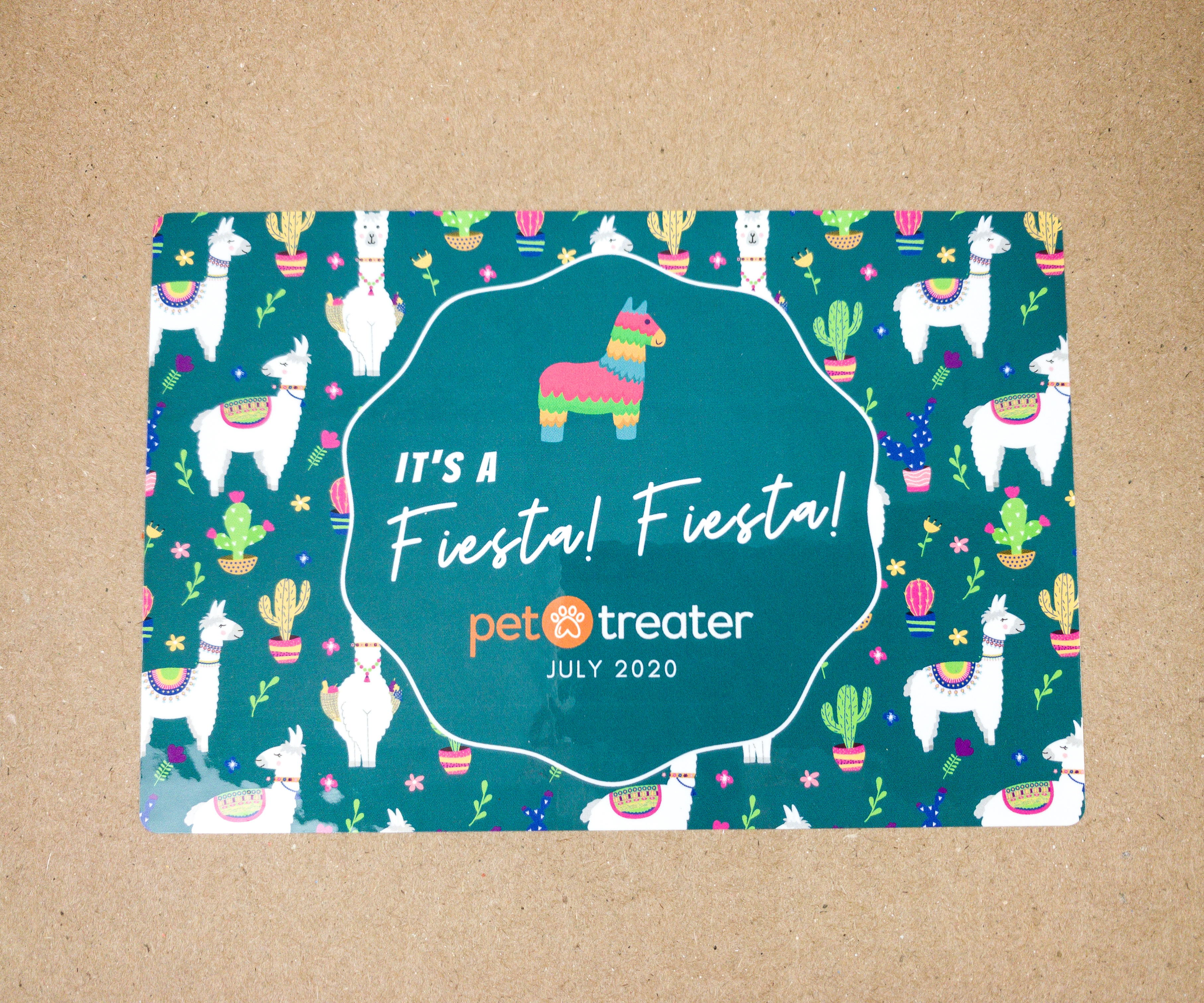 The box's flap comes with a sticker featuring the box's theme. This month's theme is It's A Fiesta! Fiesta!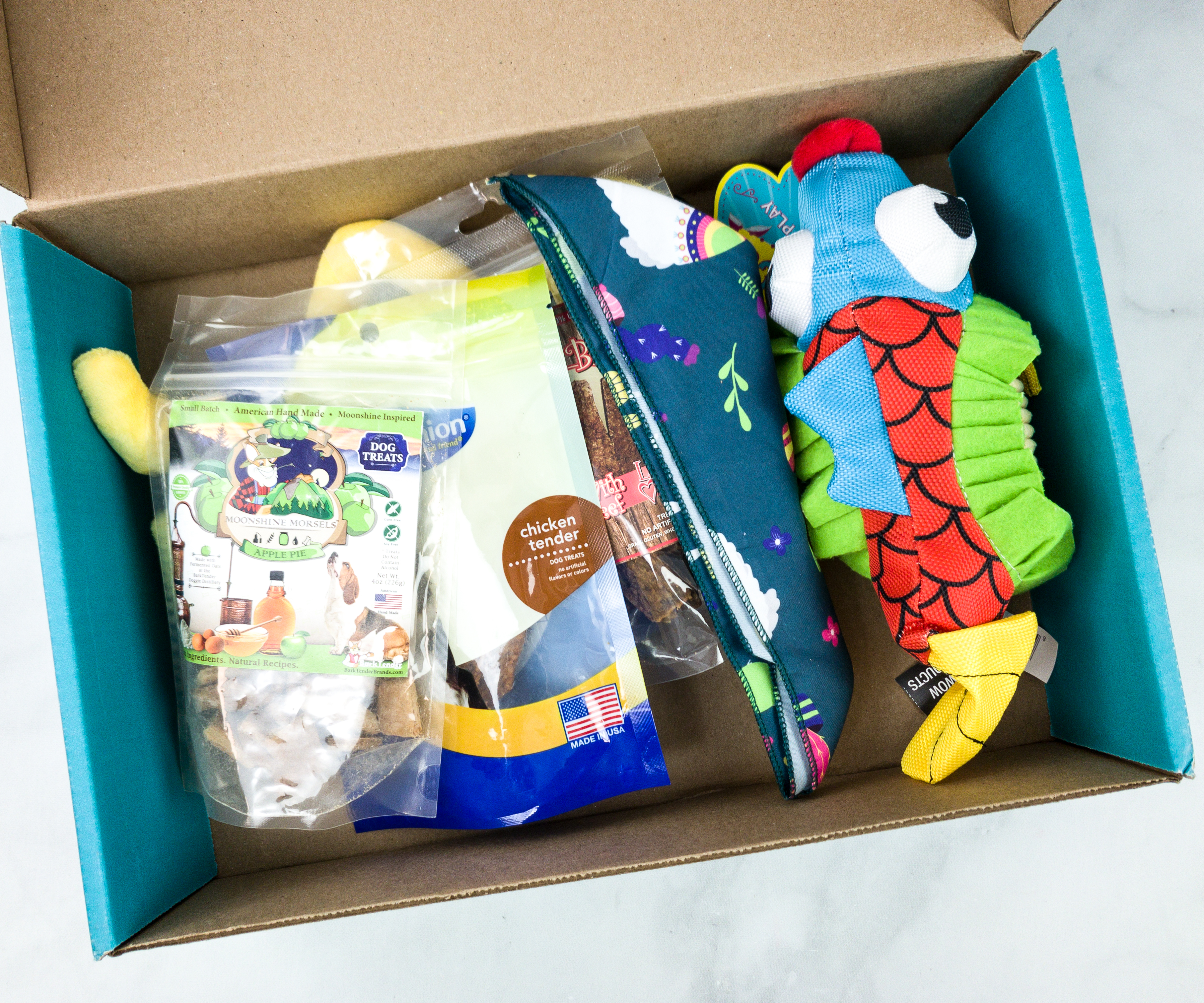 The box is jampacked!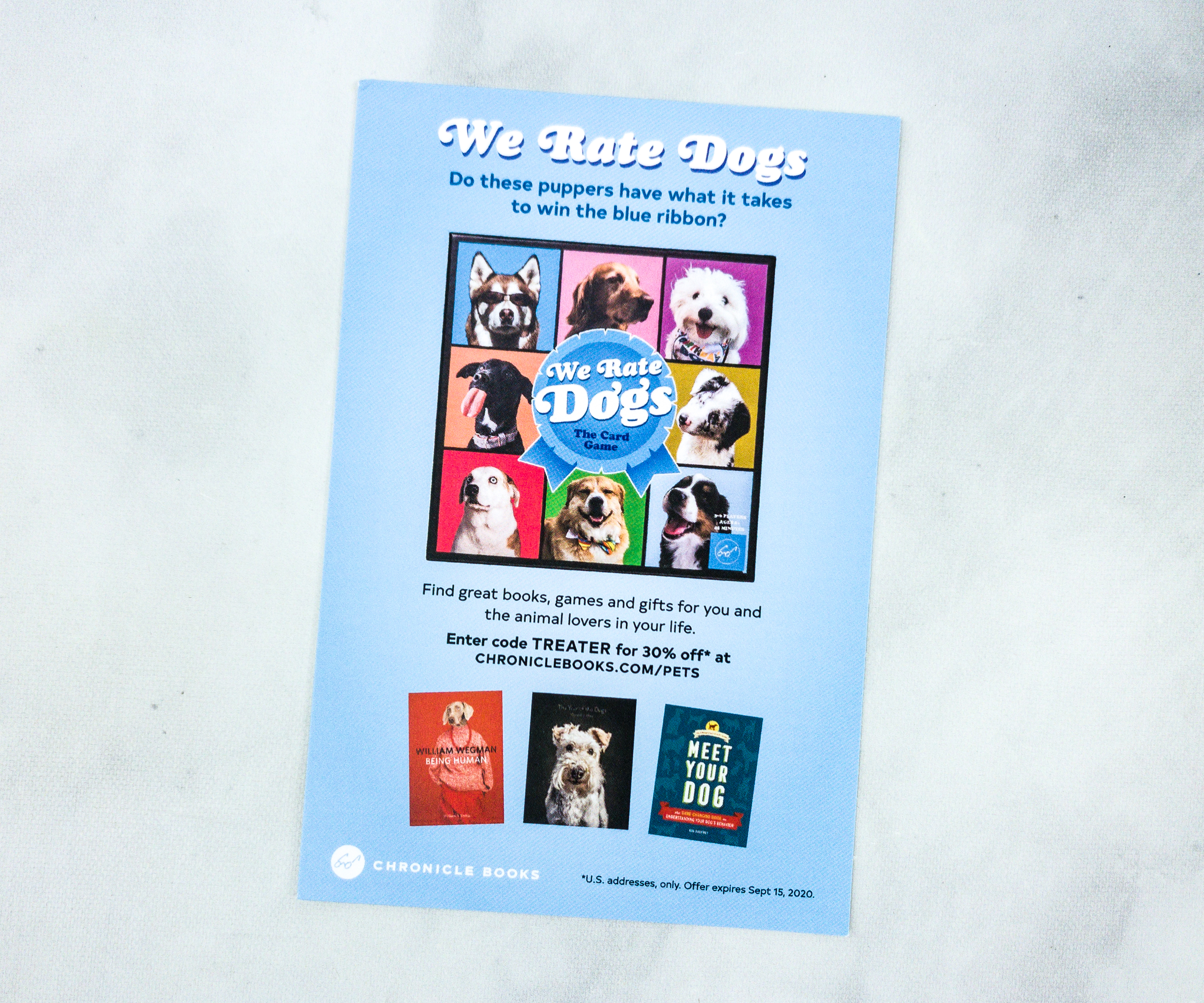 Included in this month's box is a card from Pet Treater.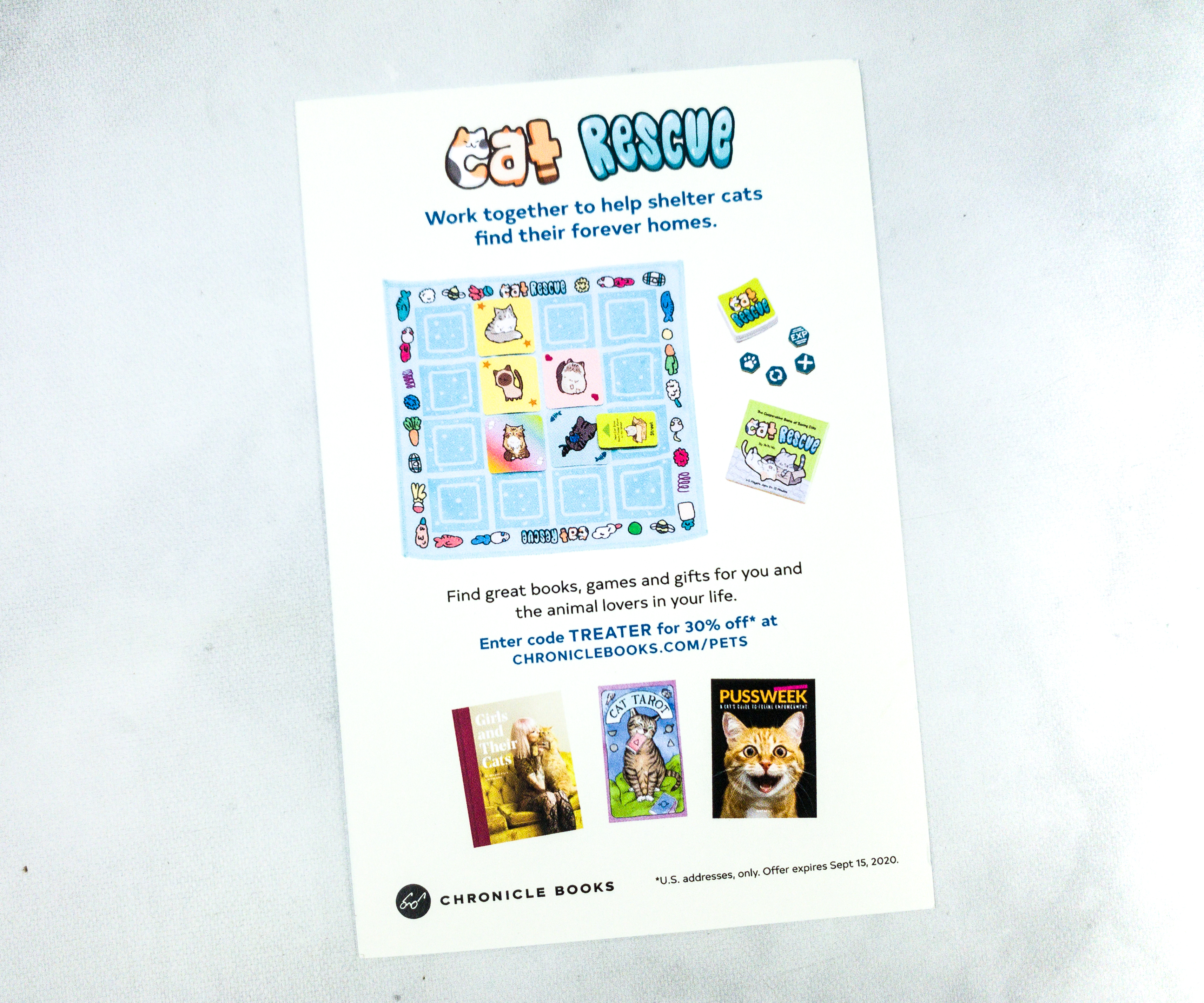 Featured at the back of the card is a code that you can use to get 30% off your purchase from Chronicle Books.
We received another card congratulating Hugo, this month's Pick of the Litter!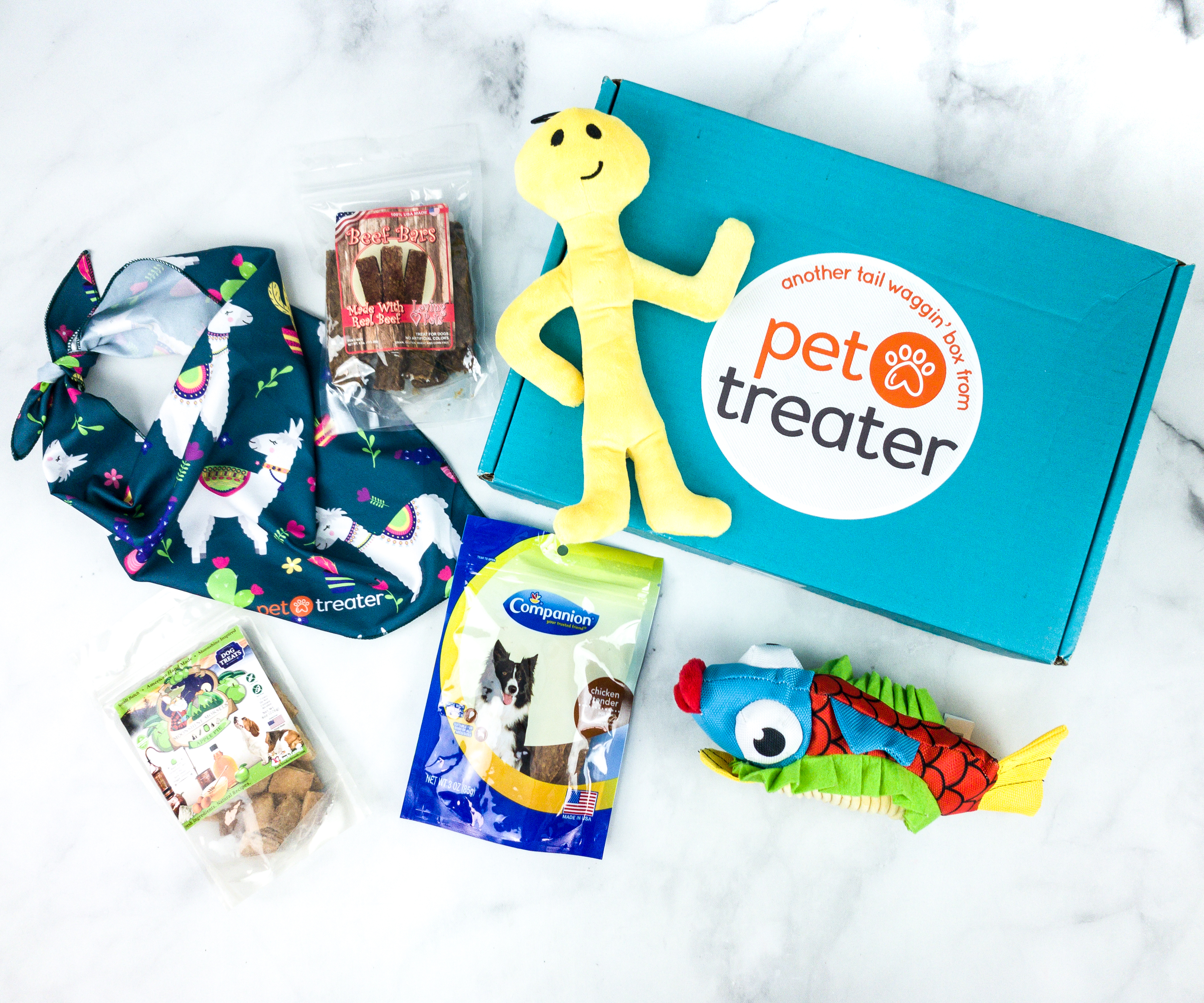 Everything in our July 2020 Deluxe Box!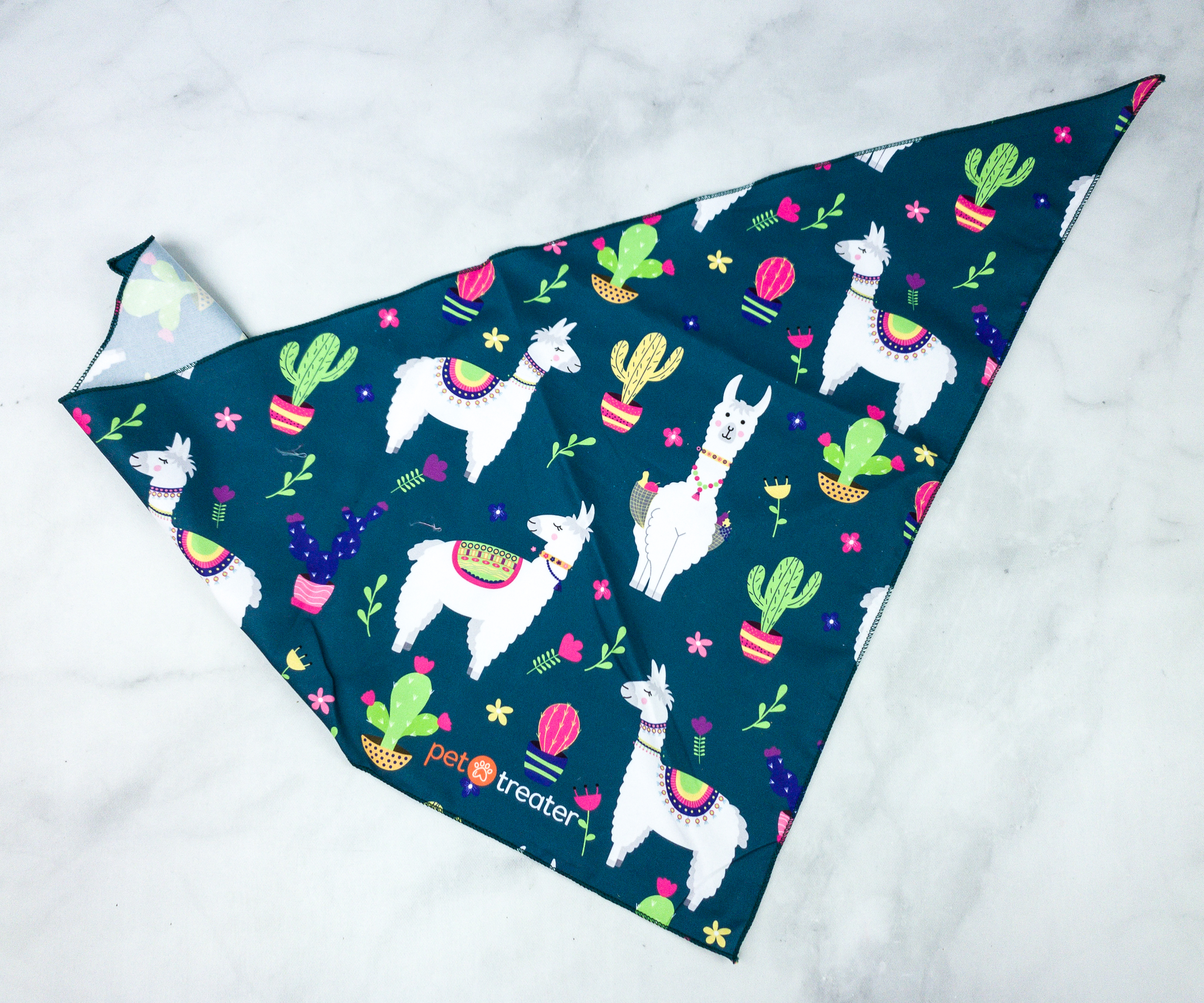 Bandana. It's a soft and lightweight bandana made from a high-quality fabric in a peacock blue base color.
This bandana also showcases a cute and colorful print! There are adorable llamas, different types of cacti, leaves, and flowers.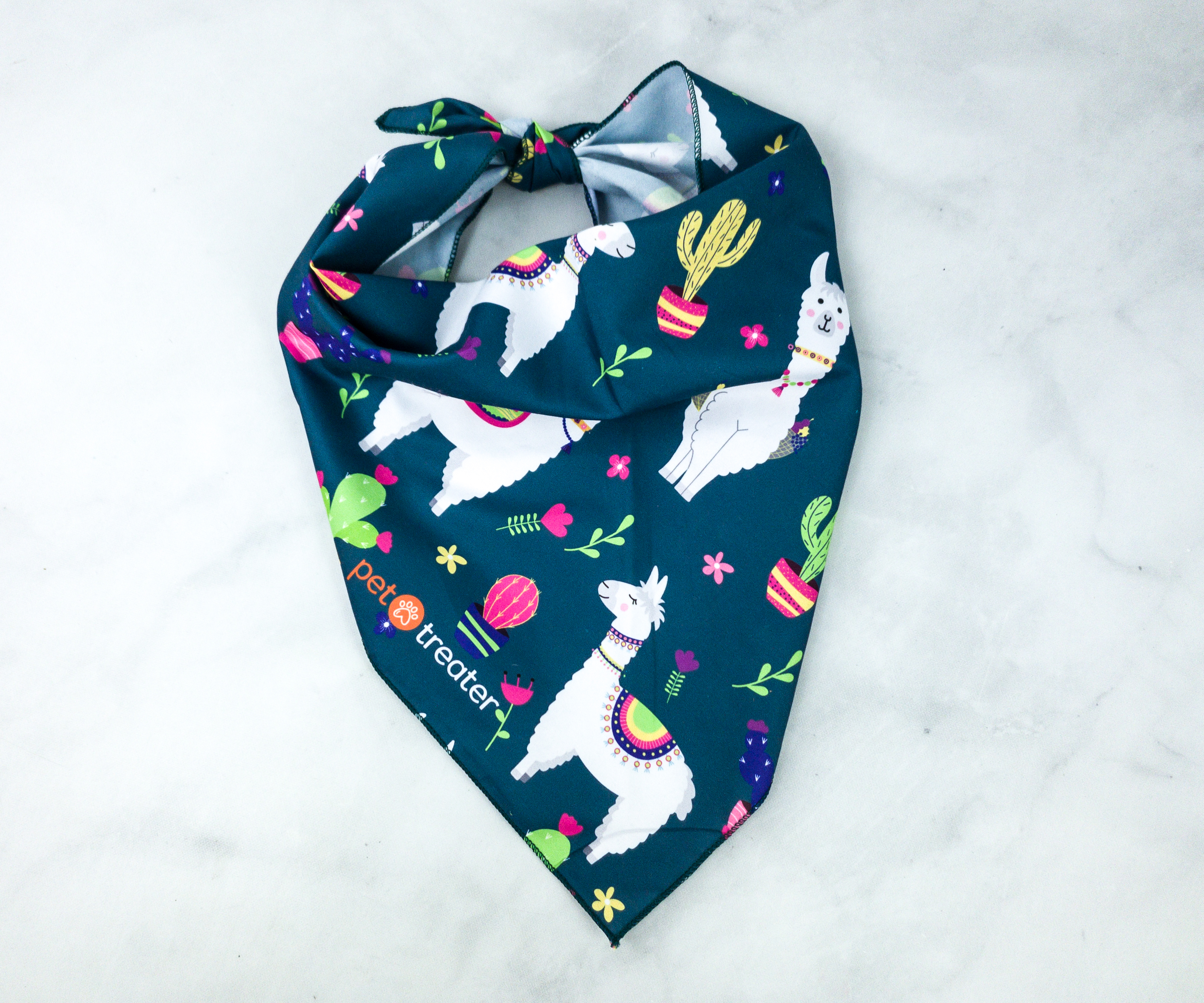 My pup loves wearing bandanas, and we don't have any trouble putting it on him!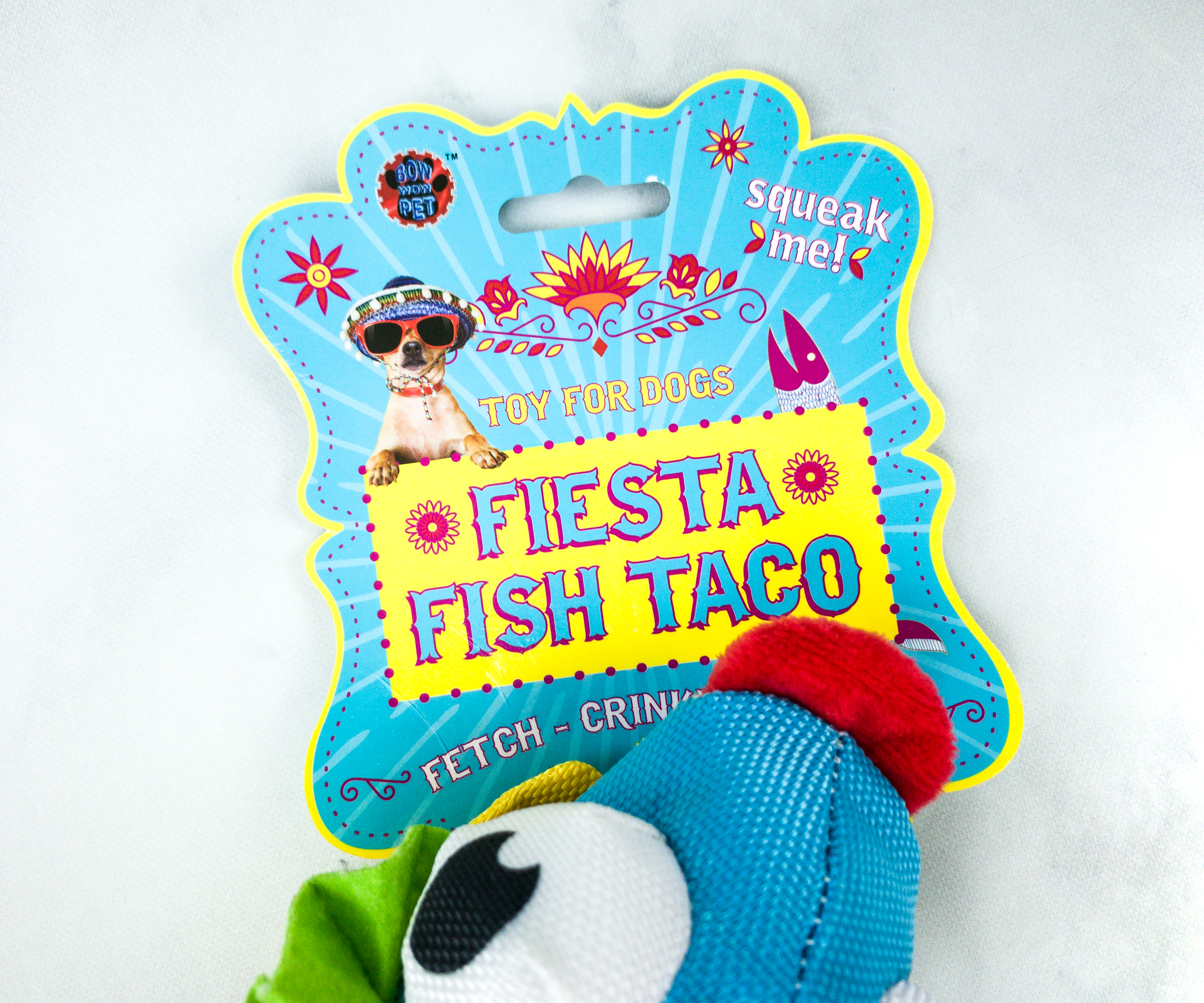 Fiesta Fish Taco Dog Toy. We got 2 plush toys this month! The first one is from Bow Wow Pet, a blue fish-themed plush toy in a taco!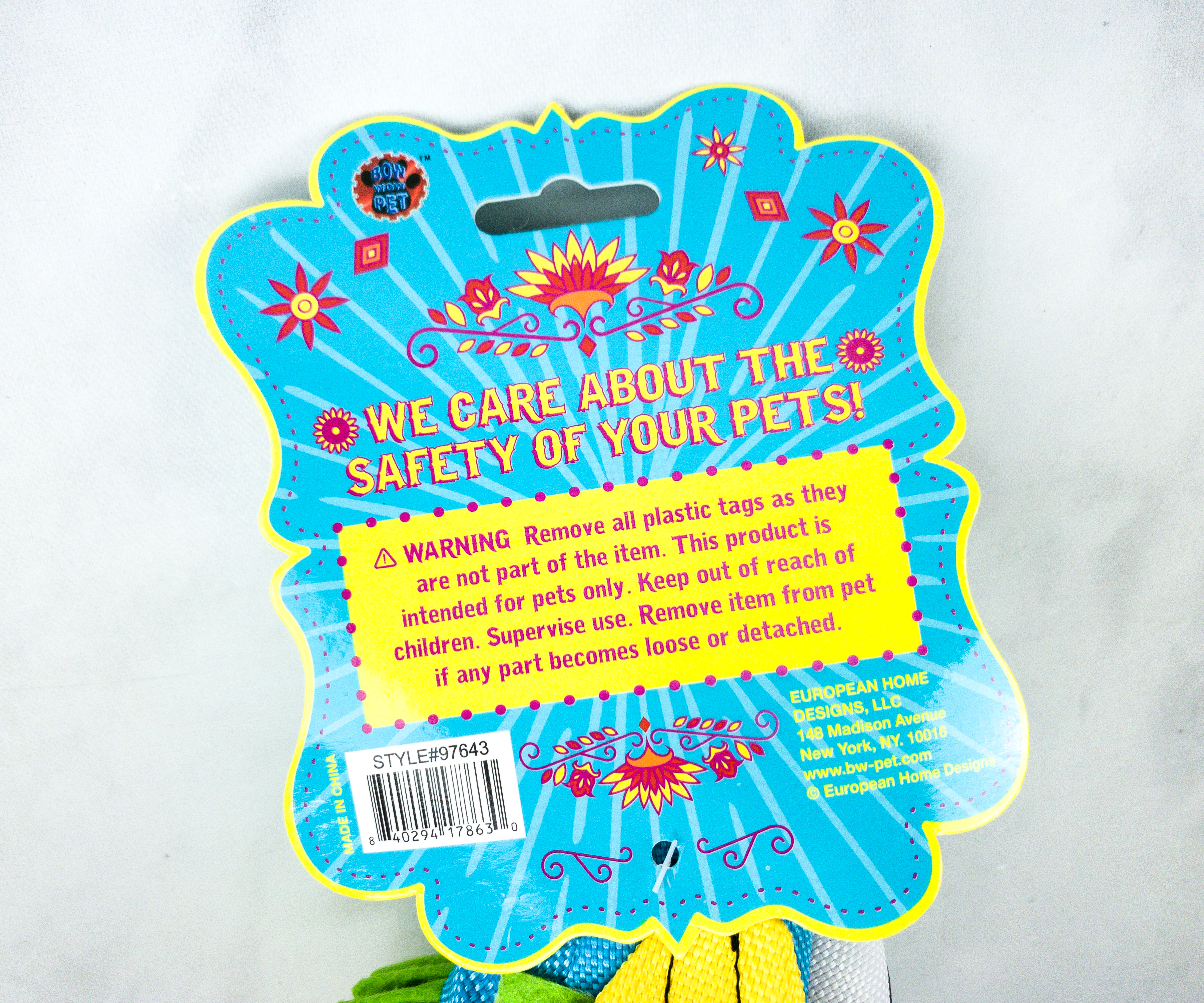 According to the back of the carton, if there are parts on the toy that became loose or detached, you have to remove it immediately for your pet's safety.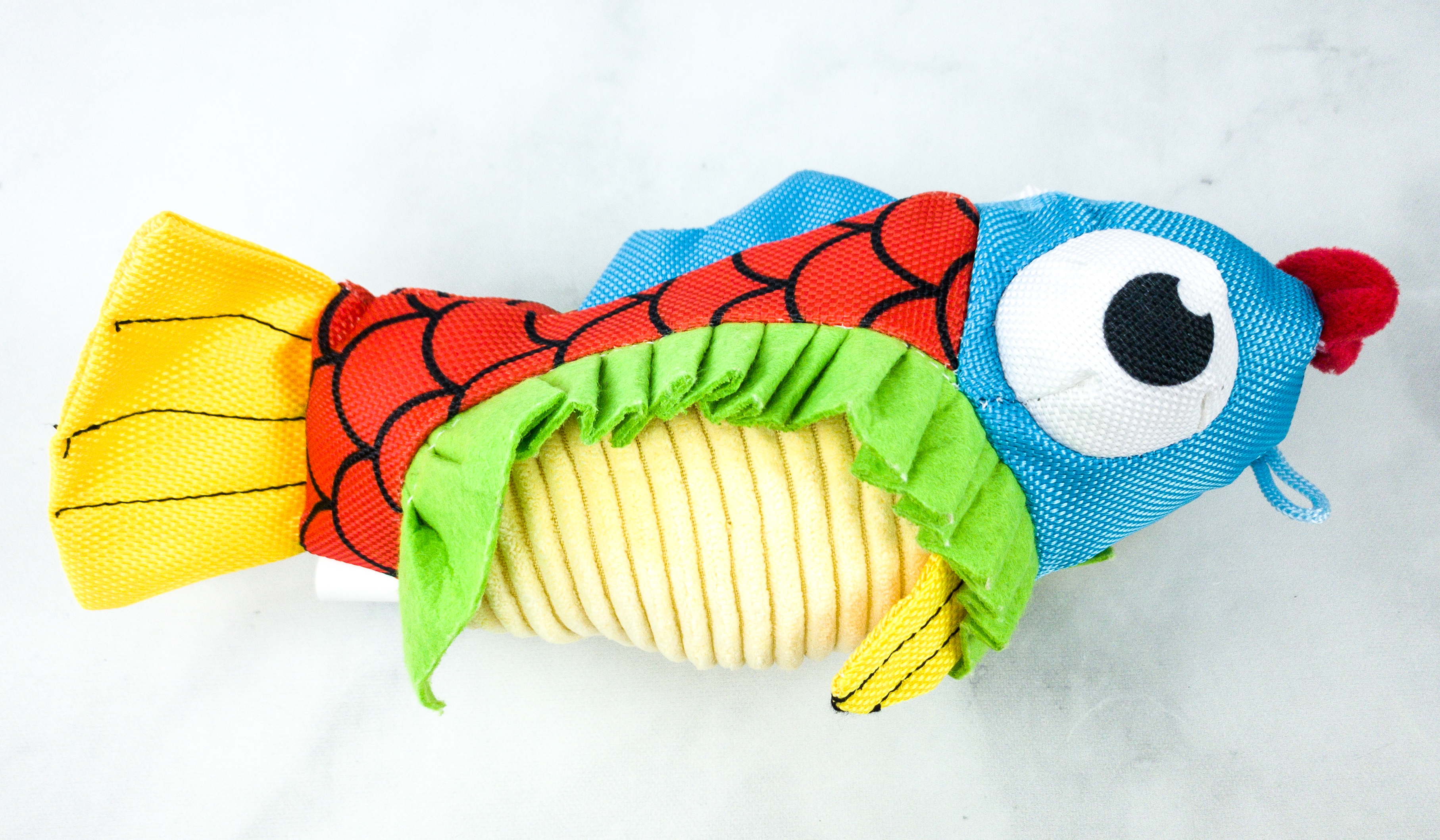 This fish-in-a-taco plushy looks superb. It offers different textures as well.
There's a built-in squeaker inside which makes it more entertaining!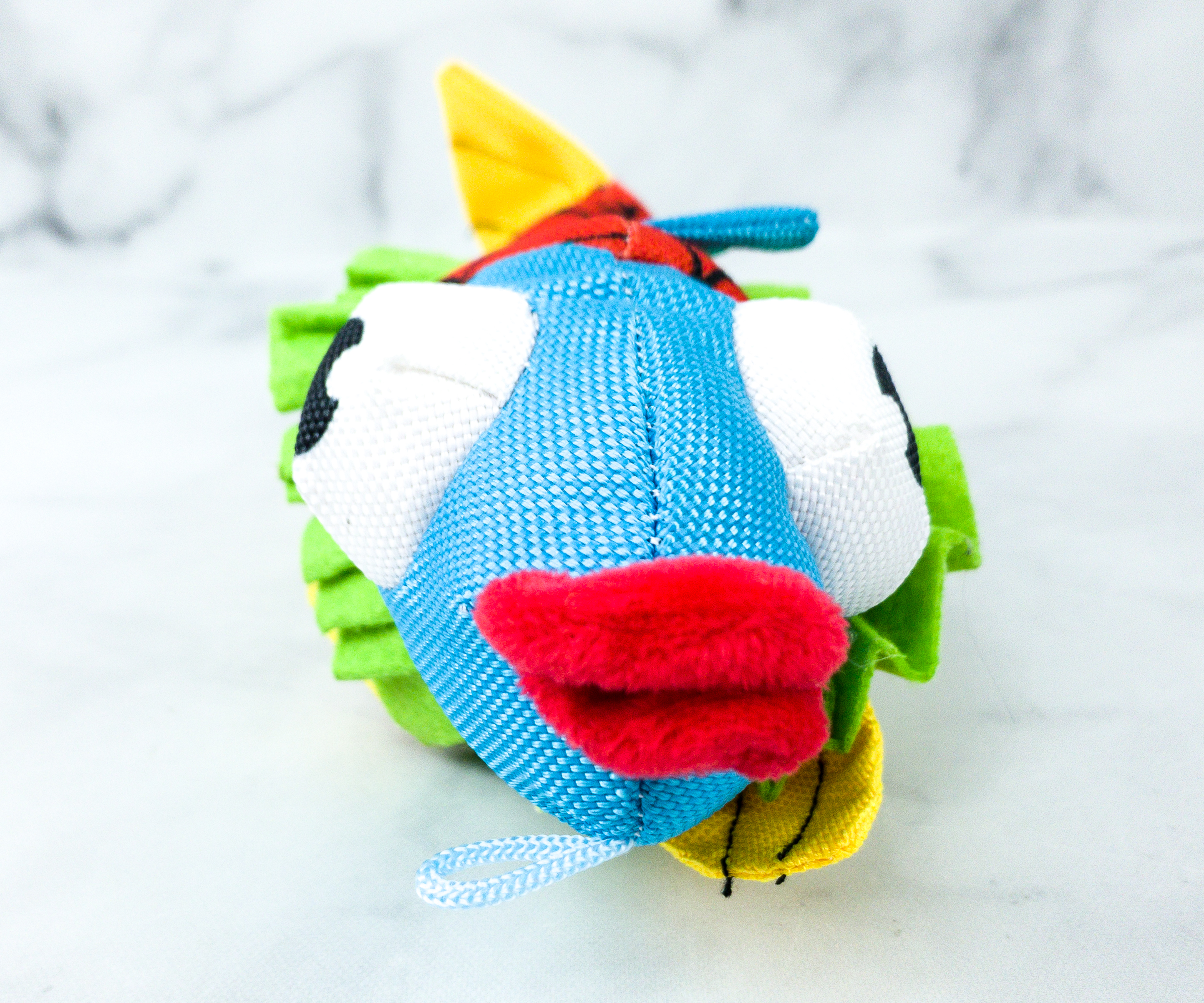 It's a durable toy that features reinforced stitching all over. This fish also features a pair of huge eyes and red pouty lips!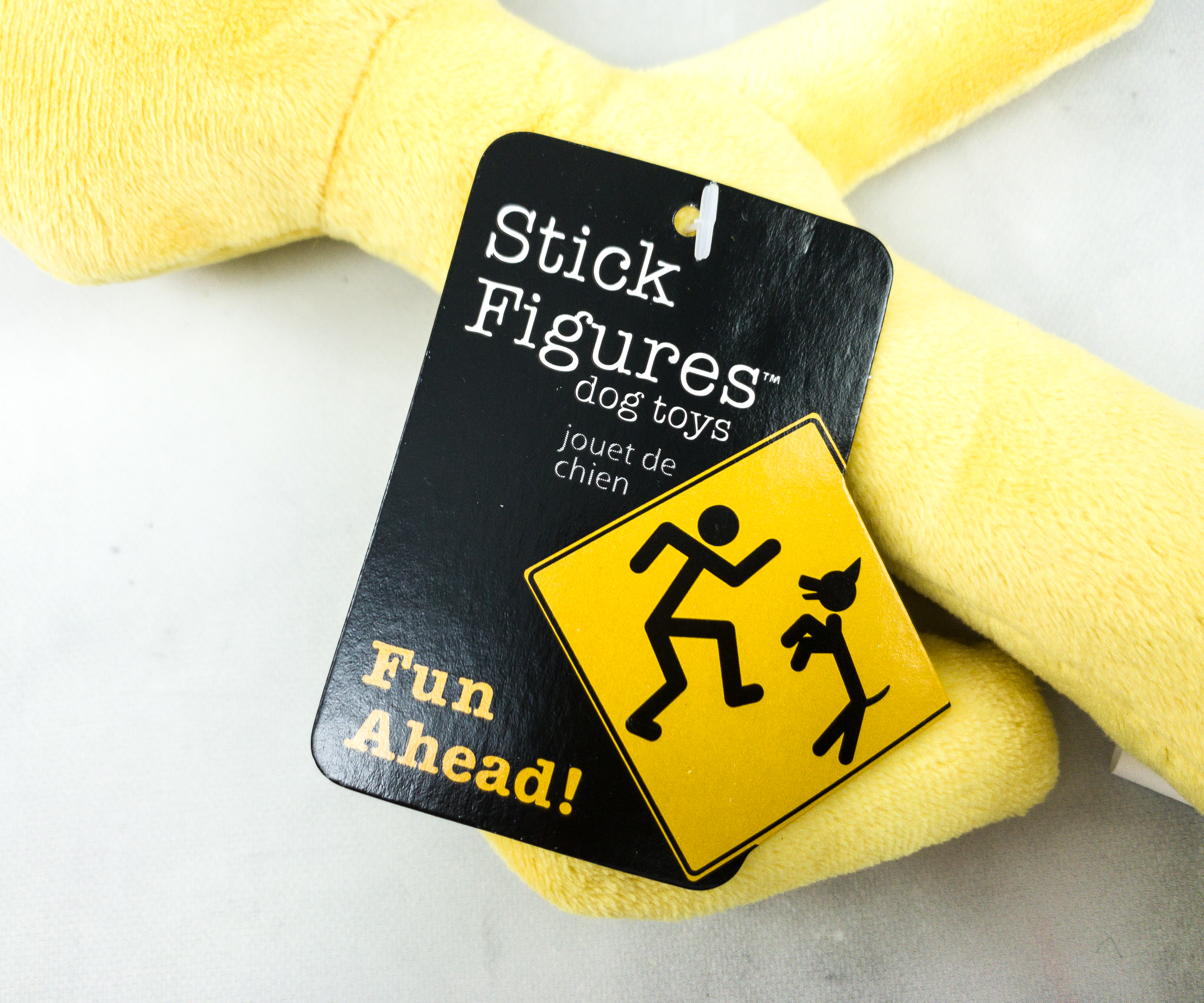 Stick Figures Dog Toy. The second toy we received is a stick figure plushie. It's thin but soft!
It's a well-designed stick figure that features some parts of the body including a pair of hands, feet, and a head with a smirking face.
This plush toy is a bit fuzzy. It's ideal for playing fetch with your dog.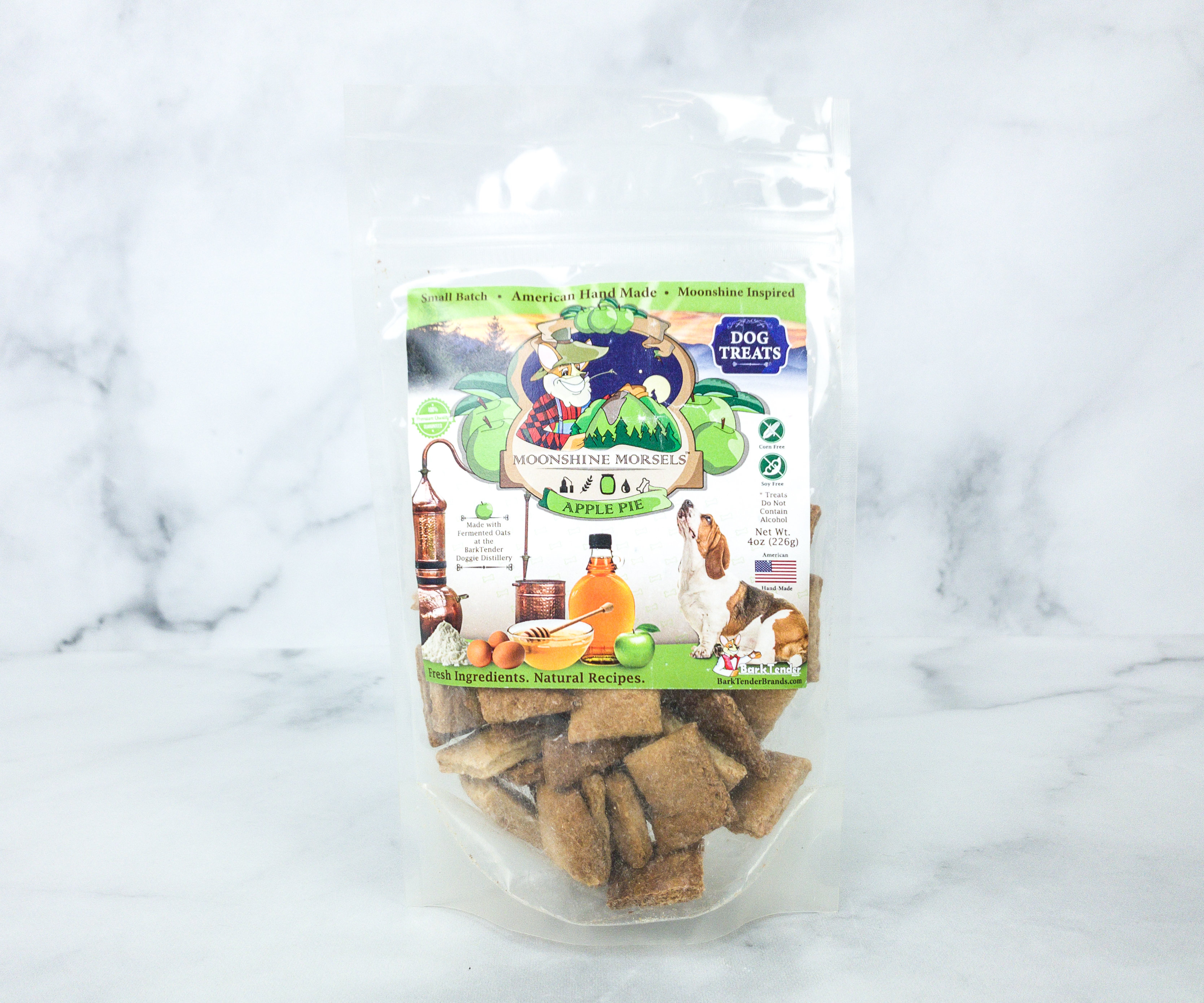 Moonshine Morsels Apple Pie Dog Treats. A Pet Treater box won't be complete without delicious bags of dog snacks. The first bag contains apple pie flavored treats!
These dog snacks showcase a delicious blend of chicken broth, dehydrated apples, honey, vegetable oil, natural apple extract, and cinnamon with natural colors, baked fresh together with Bark Tender's fermented oats flour.  These treats are corn and soy-free!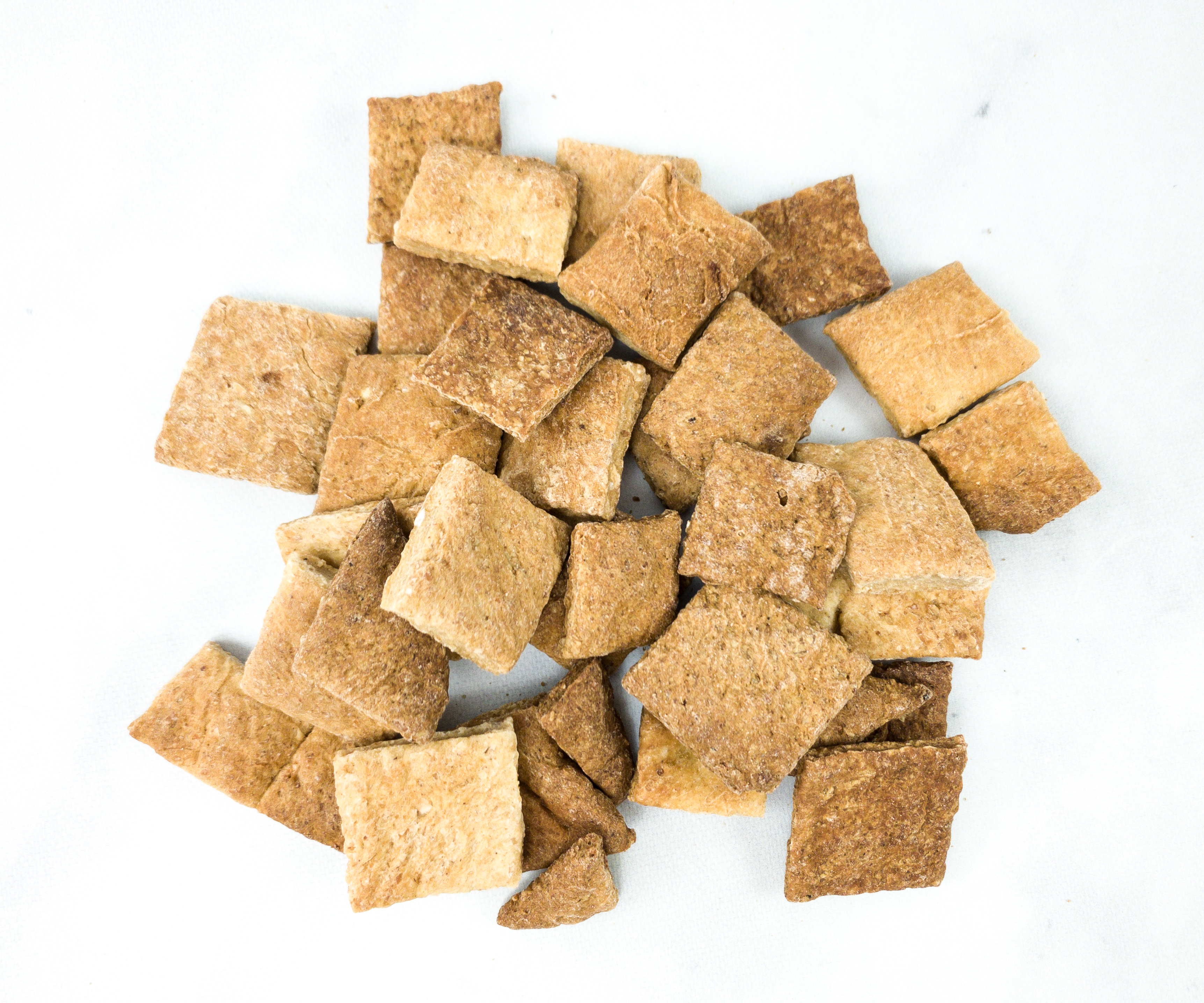 Inside the bag are perfectly baked square-shaped biscuits. They smell good and they were also crunchy!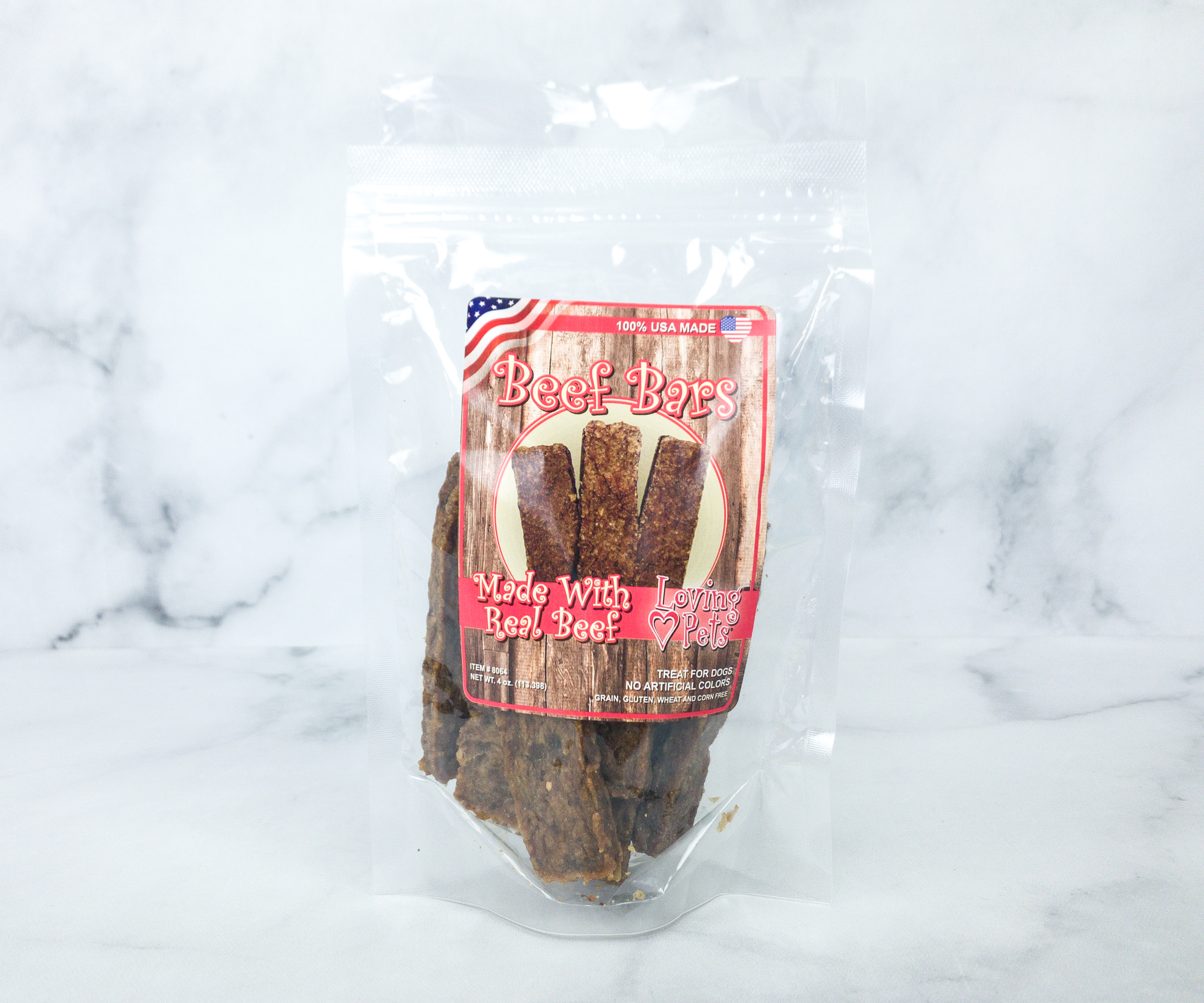 Loving Pets Beef Bars Dog Treats. These made-in-the-USA dog snack bars are made with real beef!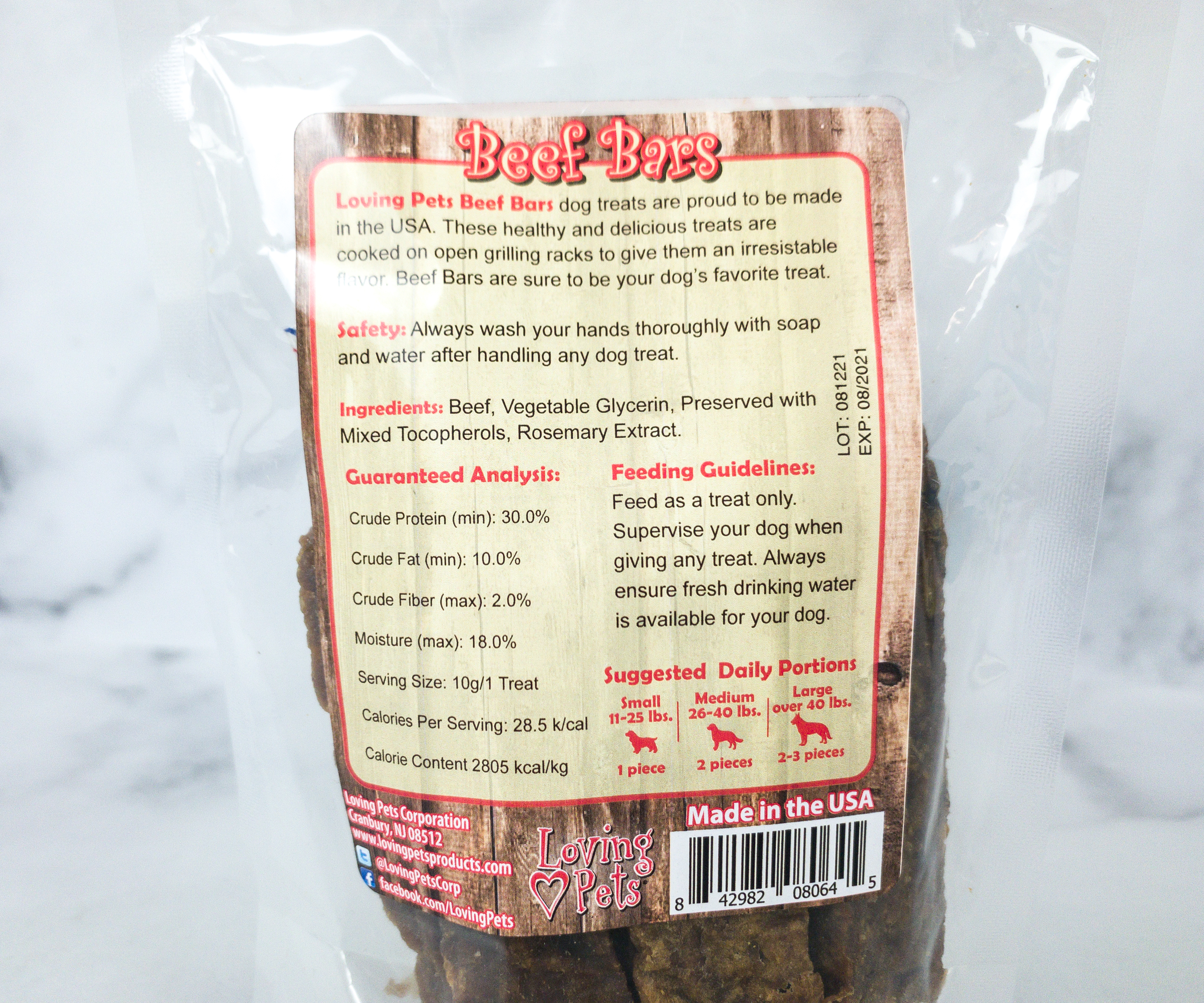 Aside from beef, each bar also contains vegetable glycerin, natural preservatives, and rosemary extract. I appreciate that they included suggested daily portions on the packaging. For small dogs, it's recommended to give them 1 bar a day. For medium dogs, 2 bars a day. Lastly, for large dogs, 2-3 bars a day.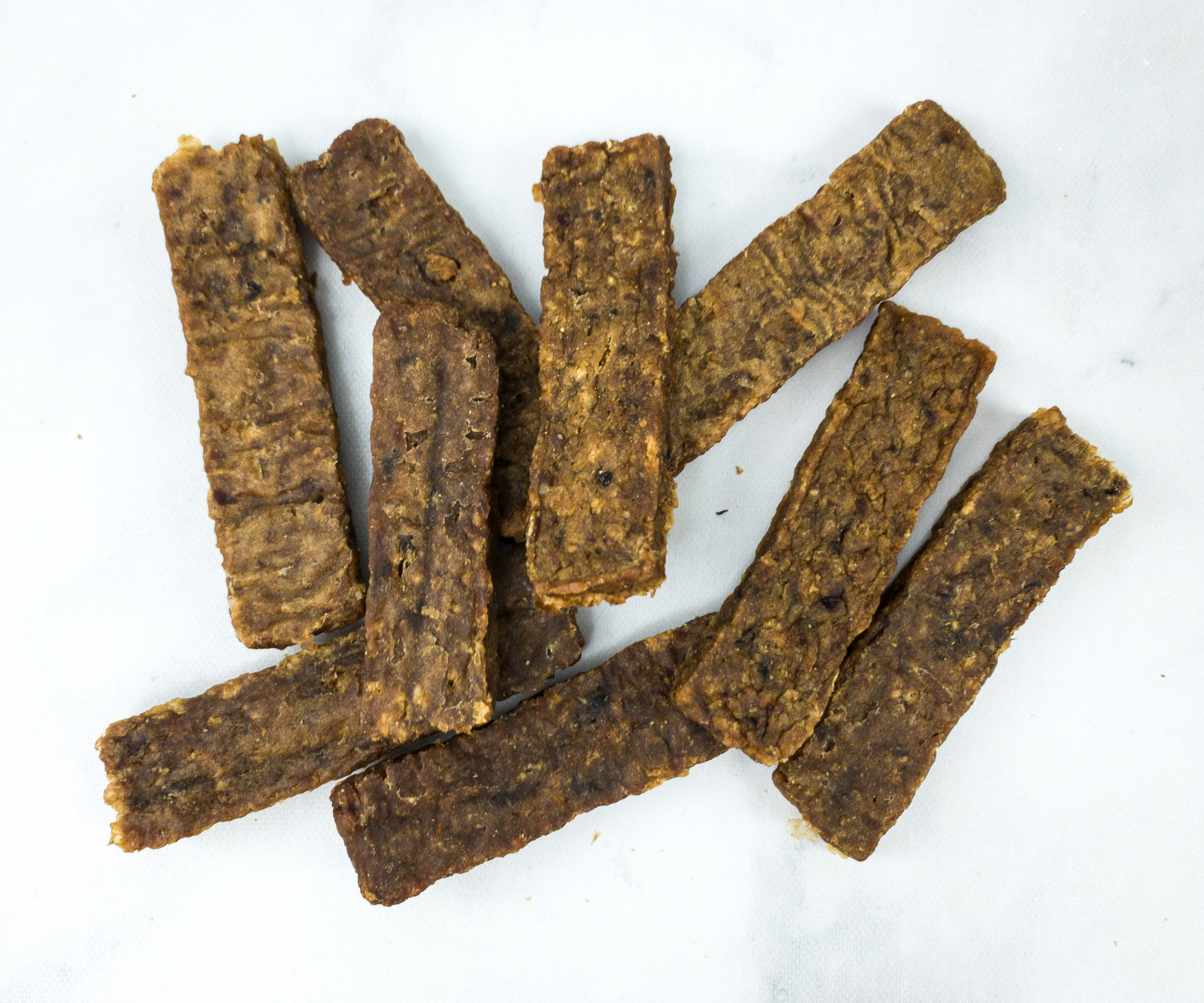 These bars are so chewy. They are also a great source of protein that a dog needs for a stronger and healthier body!
Companion Chicken Tender Dog Treats. Here's another bag of made in the USA treats, and they're made with chicken!
Feeding instructions are also indicated on the packaging. For dogs under 25 lbs, it's recommended to give them 1/4 to 1 piece a day. For 25-50 lbs dogs, it's 1 1/4 to 2 1/4 per day and for 50-70 lbs dogs, it's 2 1/4 to 3 per day. For large dogs that weigh over 75 lbs, it's recommended to give them 1 treat for every 25 lbs of body weight over 75 lbs.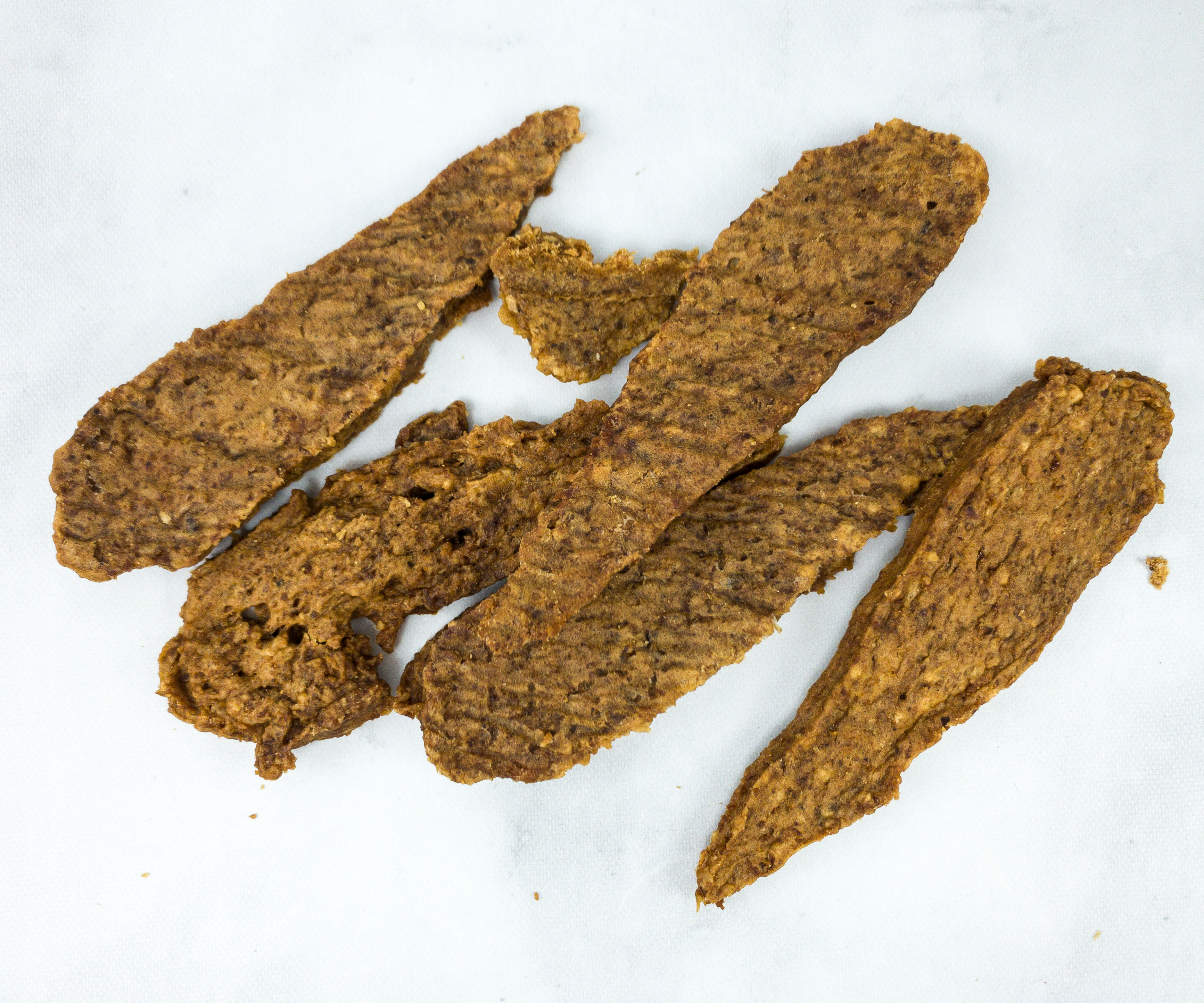 These treats have a rough texture and they're also pretty crunchy.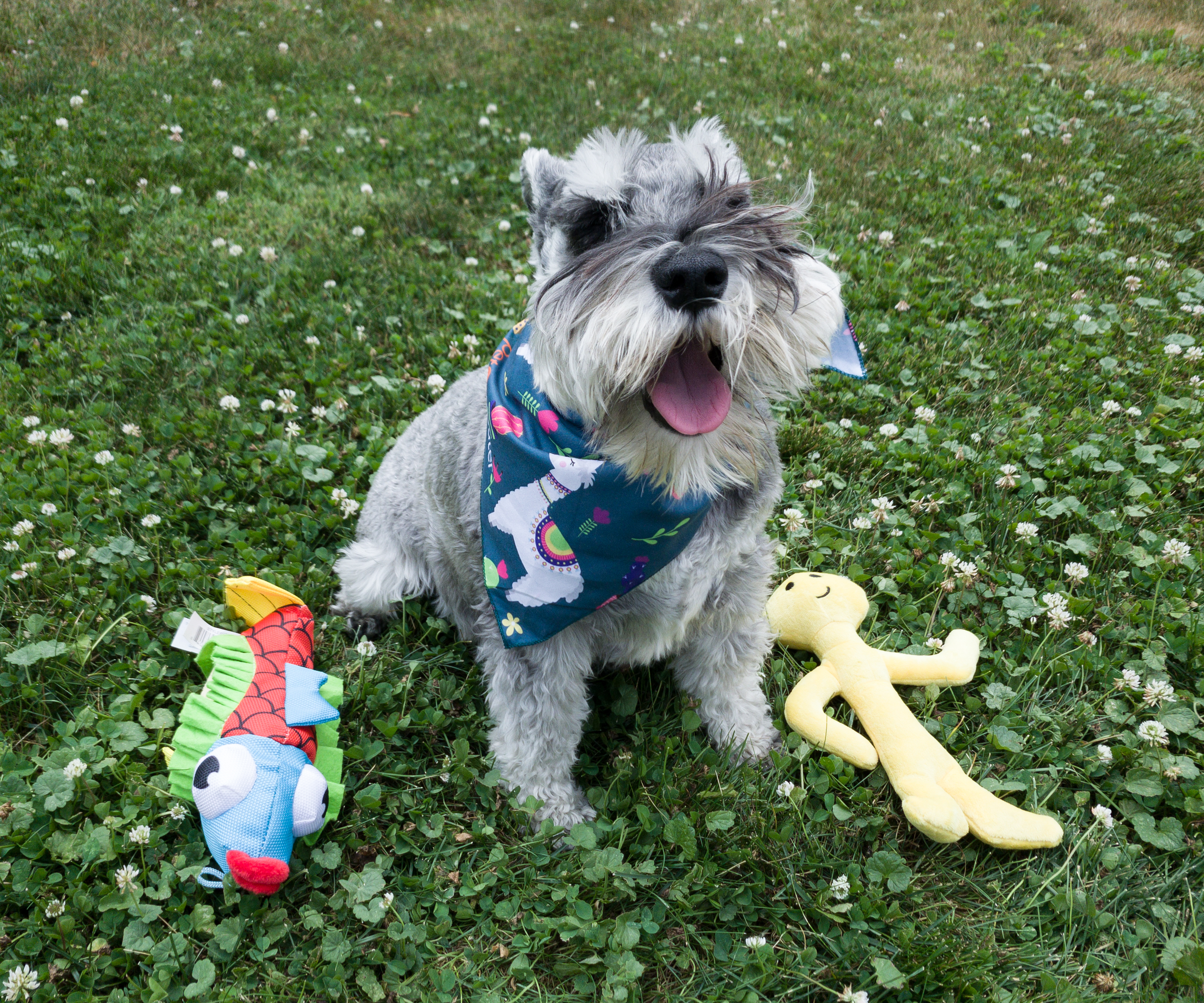 Dean looks really cool and joyful with his new bandana and plush toys!
It's another fun month with Pet Treater! Both the toys this month were a big hit with Dean, especially the fish plush toy that features different textures on it. The treats were also great, as they are not just nutritious, but they're also packed with unique flavors that my pups love so much. As always, we love the bandana made with soft and lightweight material. It's fun and colorful, and it really looks good on Dean! This subscription makes sure that the dogs are satisfied, and it makes pet parents happy as well!
What do you think of this dog subscription?