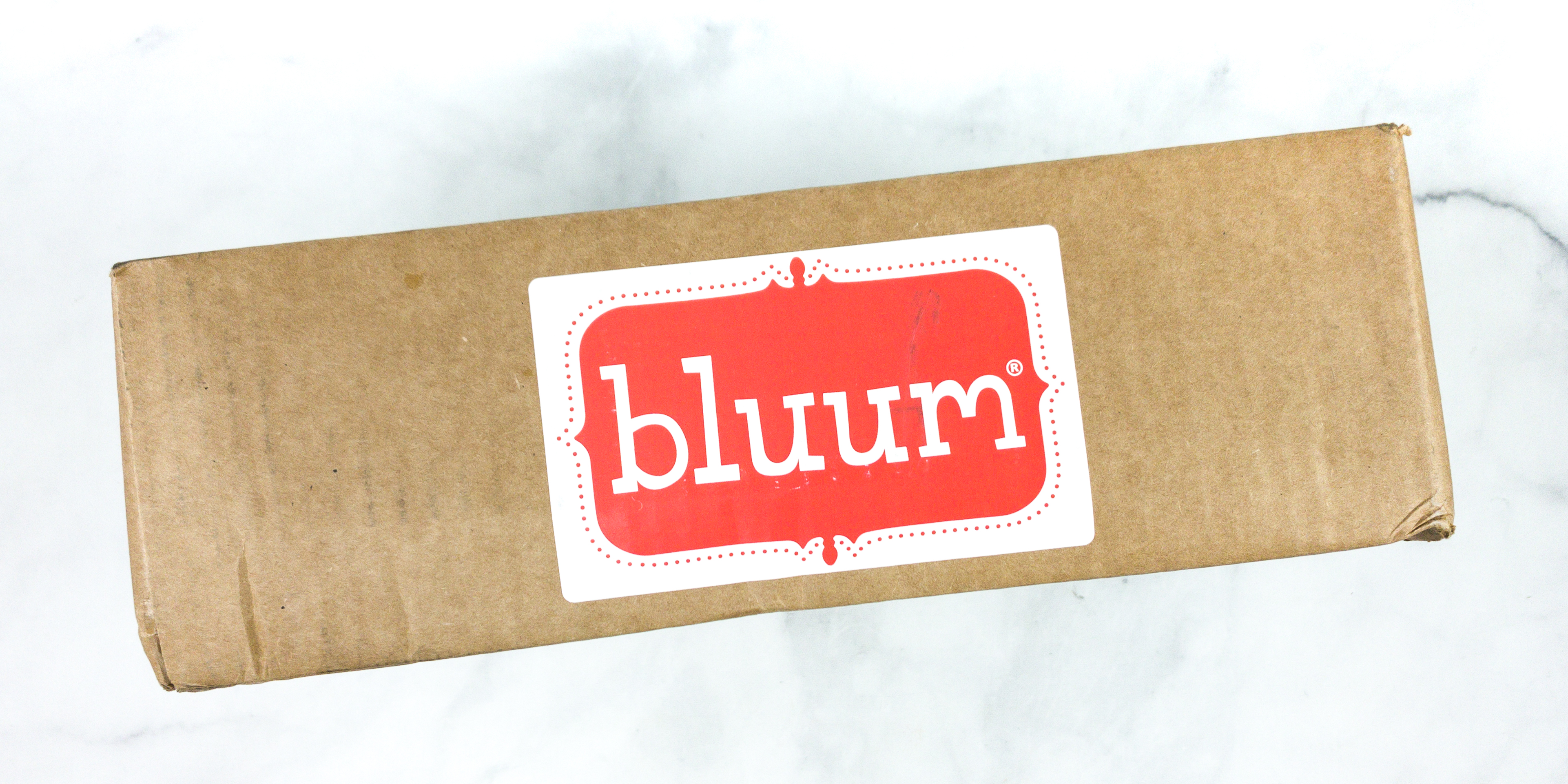 Bluum is a subscription service for parents who want to discover new products for their baby, toddler, or preschooler. They will curate the box depending on your child's age and stage. You can get a box from your first month of pregnancy, all the way until preschool (up to 5 years old). Each box costs $34 and it will contain at least 4 items with a retail value of $45 or more. Items may include toys, books, utensils+gear, and essentials. Subscribers will also get a sneak peek at the box contents via email every first week of the month.
DEAL: Get a free box with 6 or 12-month subscription. The deal applies automatically, just visit and subscribe.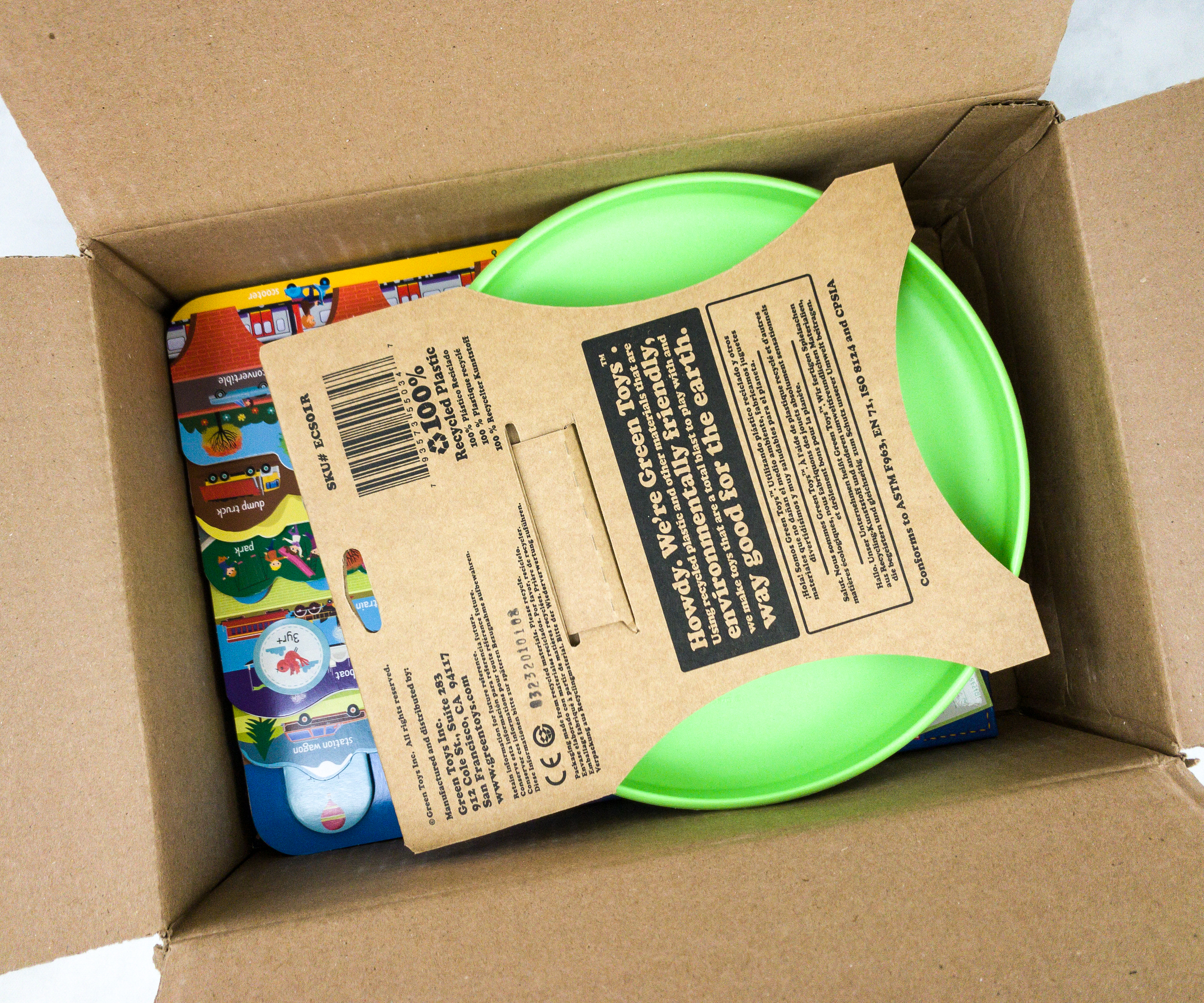 There's no information card with Bluum, but the items come in original packaging and are often self-explanatory. You'll get the information about the items sent to your inbox – there's also a preview feature that lets you swap boxes or skip if you're not loving the featured items.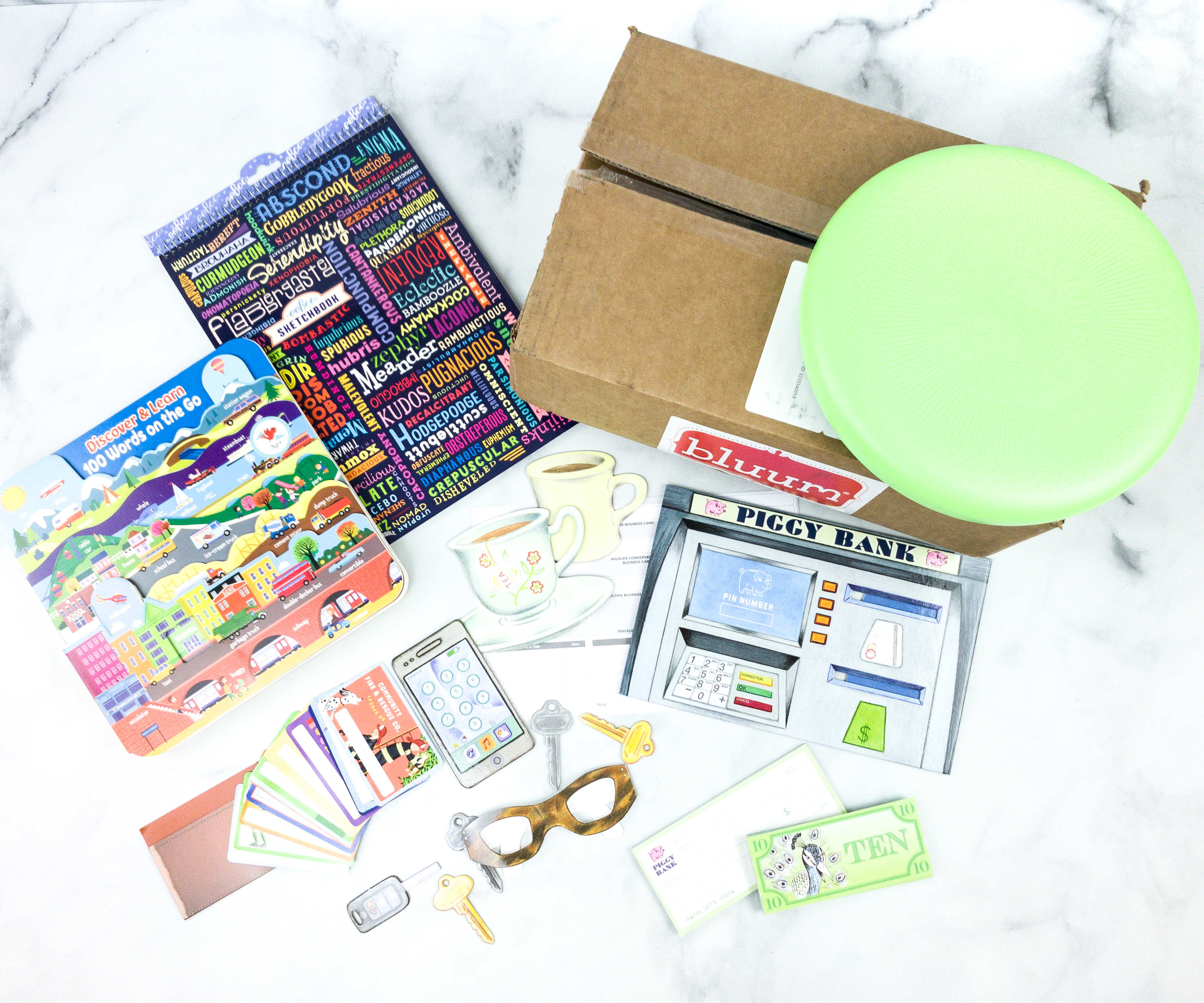 Everything in our July 2020 box!

Sketchbook. This sketchbook is for kids who love doodling! The cover is colorful and features different words which may be too advanced for young kids but are surely interesting to learn about.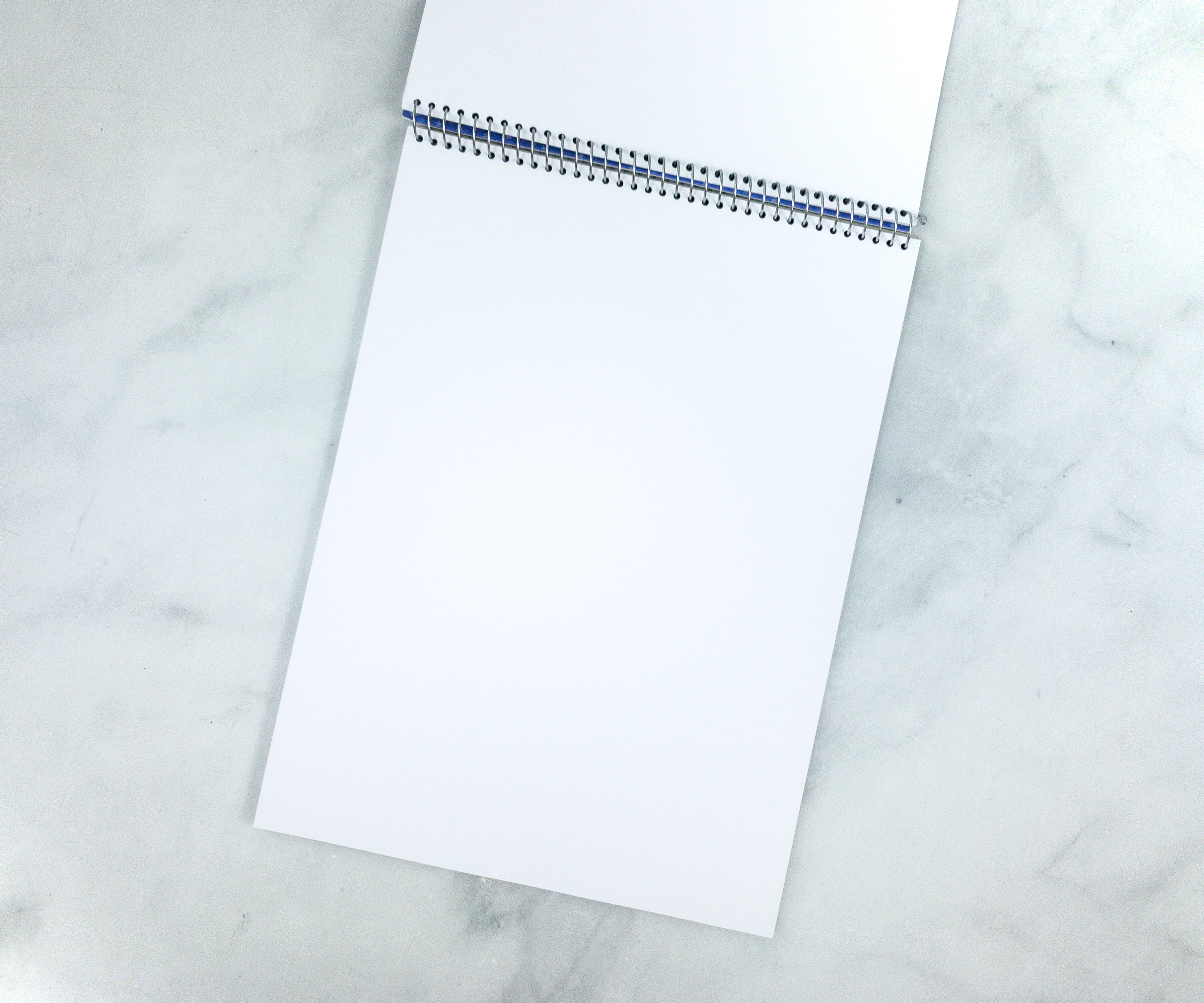 The pages are spiral bound so you can easily turn the pages or tear them when needed. The paper quality is also pretty good!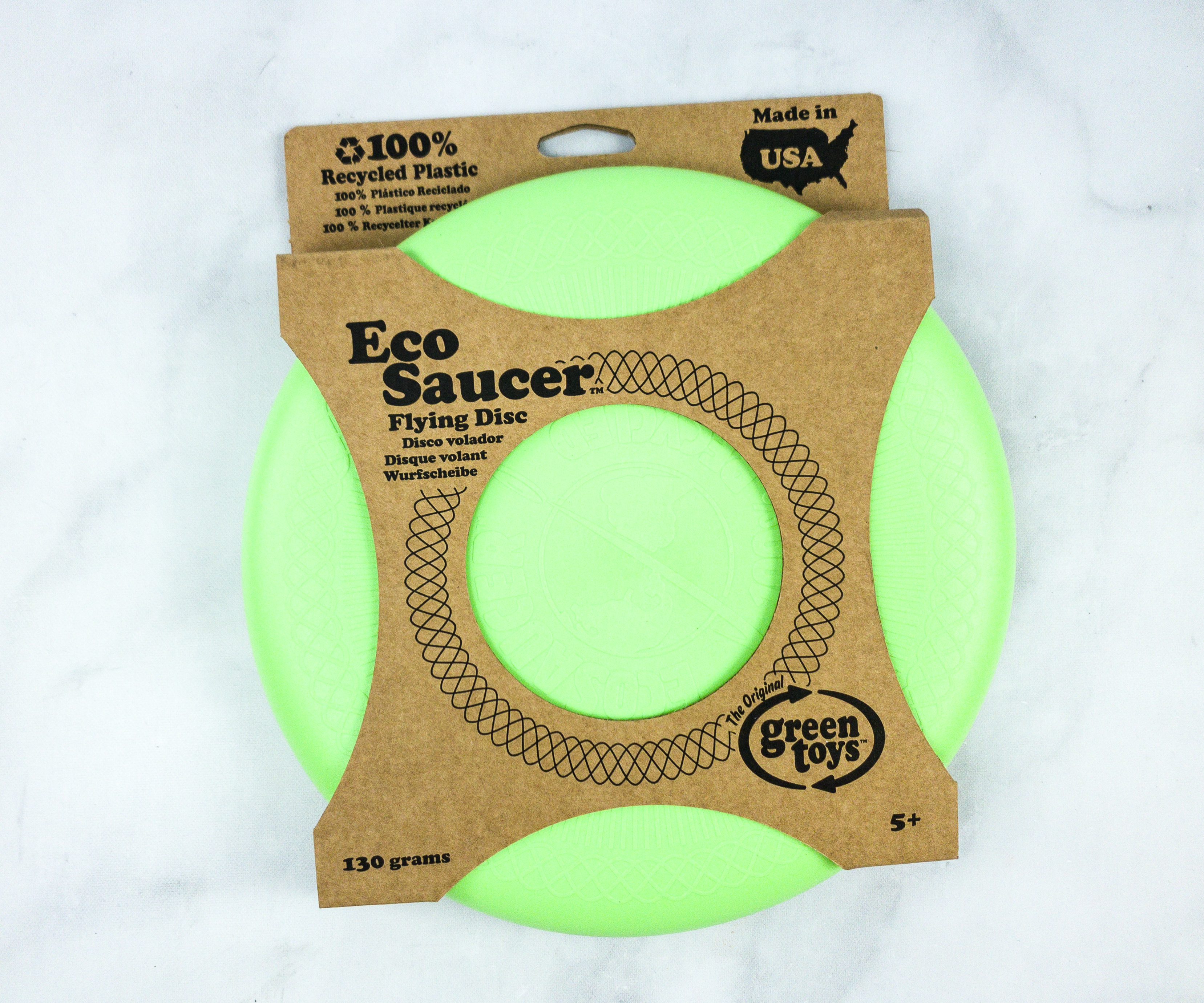 Eco Saucer Flying Disc ($5.49) This groovy flyer is made from 100% recycled plastic grocery bags, which helps save energy and reduce greenhouse gas emissions. It weighs 130 grams so it's easy to throw and catch!
The green disc is the perfect toy to bring during picnics and beach visits, as both adults and kids will enjoy using it! After having some fun, there are no worries because it can be easily cleaned and is dishwasher-safe.
Discover & Learn 100 Words on the Go ($6.06)
Discover vehicles and learn the places they go! Colorful, busy scenes introduce 100+ words in this interactive book. Shaped board pages feature sensory elements such as lift-a-flaps, pull tabs, and finger channels.  Discover vehicles from all around including the city, construction sites, the busy town, ocean harbor, campgrounds and the county fair.

• More than 100 words about vehicles and the places they go to read and learn
• Board pages are easy to turn and busy scenes give hours of fun to enjoy reading and learning
• Interact with lift-a-flaps, pull tabs and finger channels
• Each page is a busy scene, giving hours of fun to enjoy reading and learning.  Every day little ones will find a new word to learn!
• Support vocabulary growth with exciting and interesting new words
The back of the board book includes a list of all the things that you can do with it and learn from it!
The book has more than 100 words about vehicles and the different places that they go to.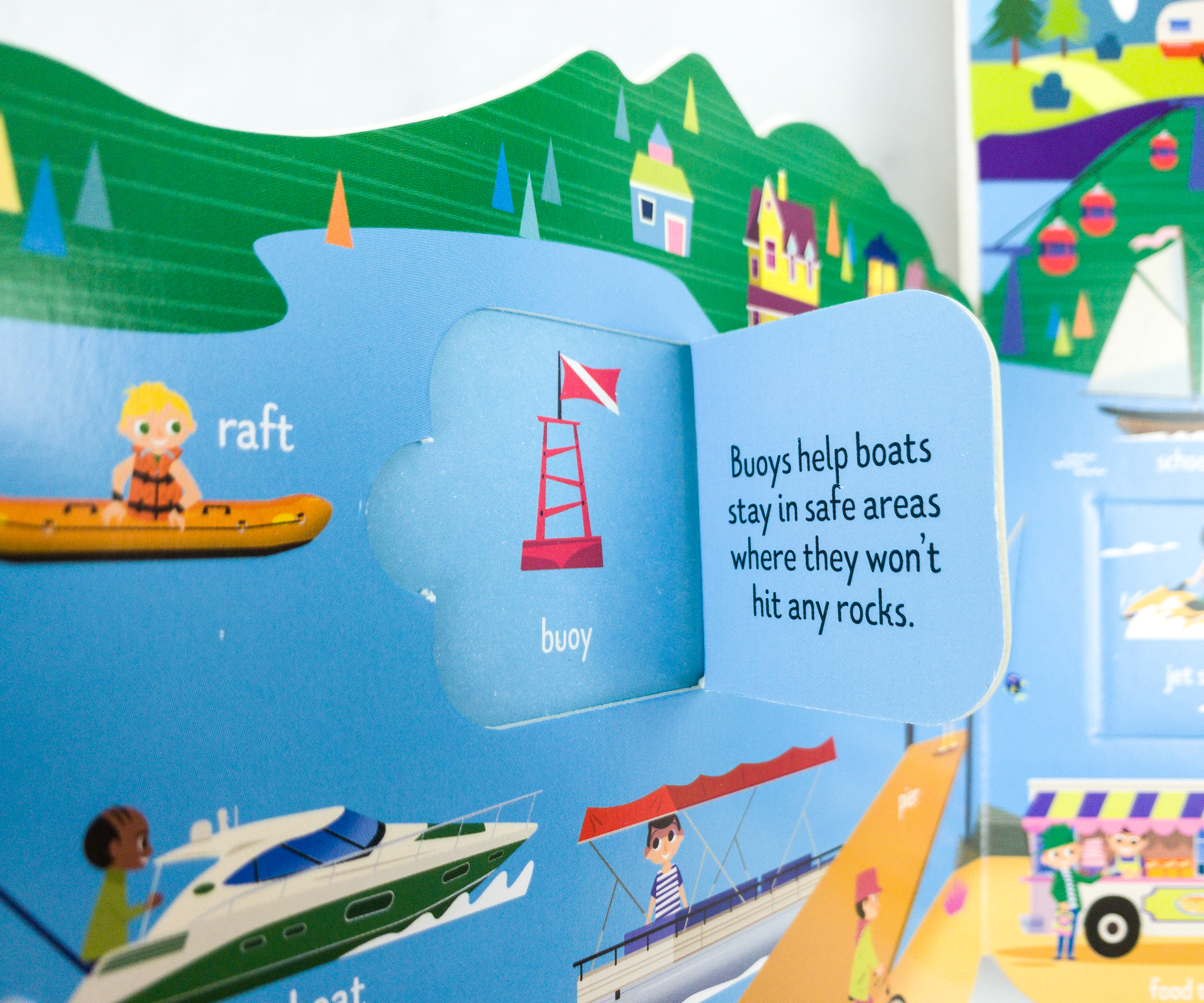 There are pages with tabs that you can pull to reveal more information.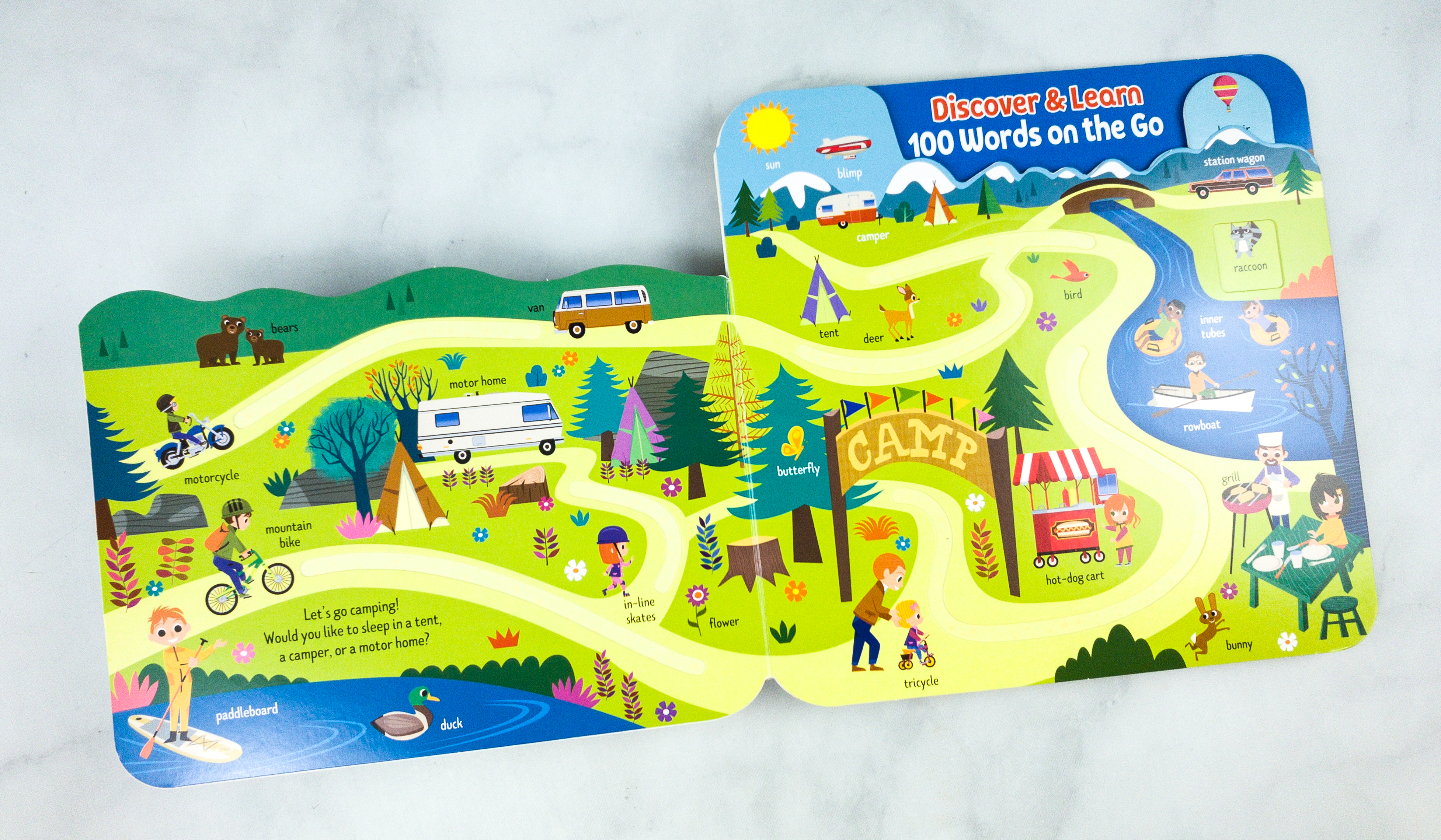 Kids can also trace the scenes using their fingers!

The images are child-friendly and colorful. This is a fun way of introducing kids to new vocabulary words!
It's really interactive and they will love to do it all over again!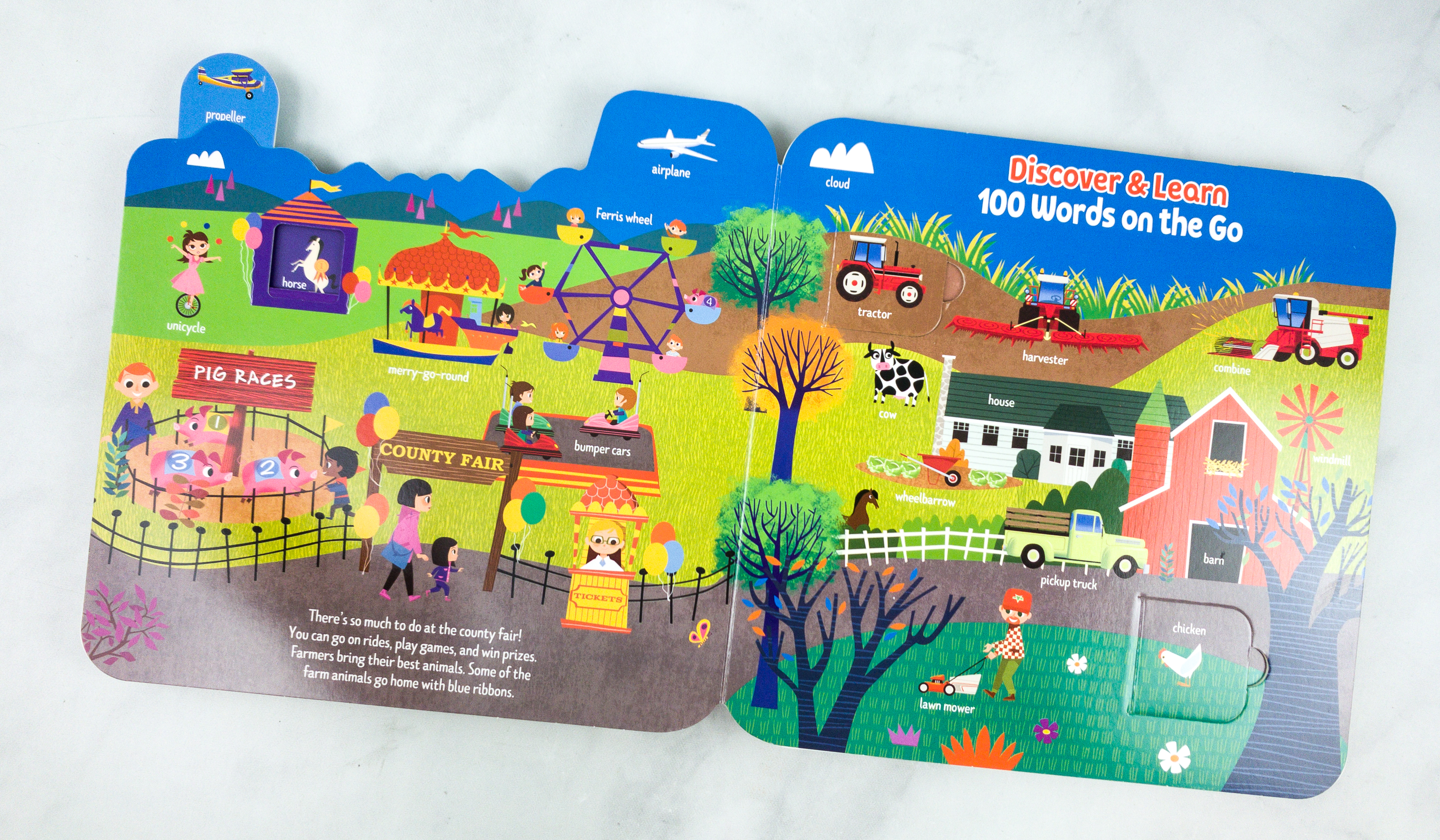 The book will take them to different scenarios where they will learn more about certain things that they will find outside your doors!
Pretend Play Building Imaginations Grown-Up ($16.99) This playset introduces kids to an adult's world and lifestyle!
From down below, the grown-up world's a fascinating one.
Money, phones, and work to do- sounds like a lot of fun?
So stretch those legs and clever minds, imagine you are grown!
Explore the possibilities of being on your own!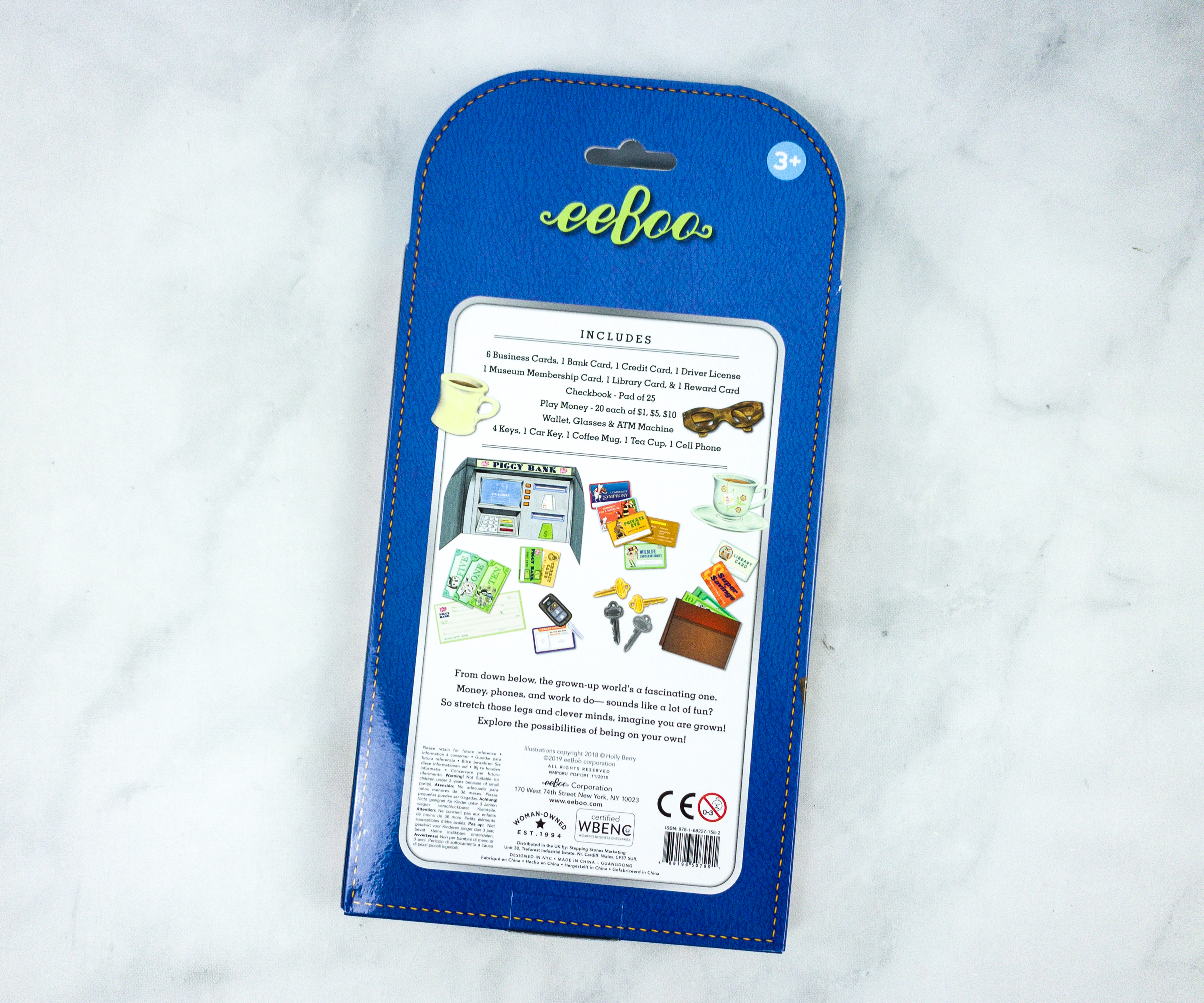 The toy is appropriate for kids ages 3 and up. It helps promote creativity and imagination by giving the kids a glimpse of how to be an adult.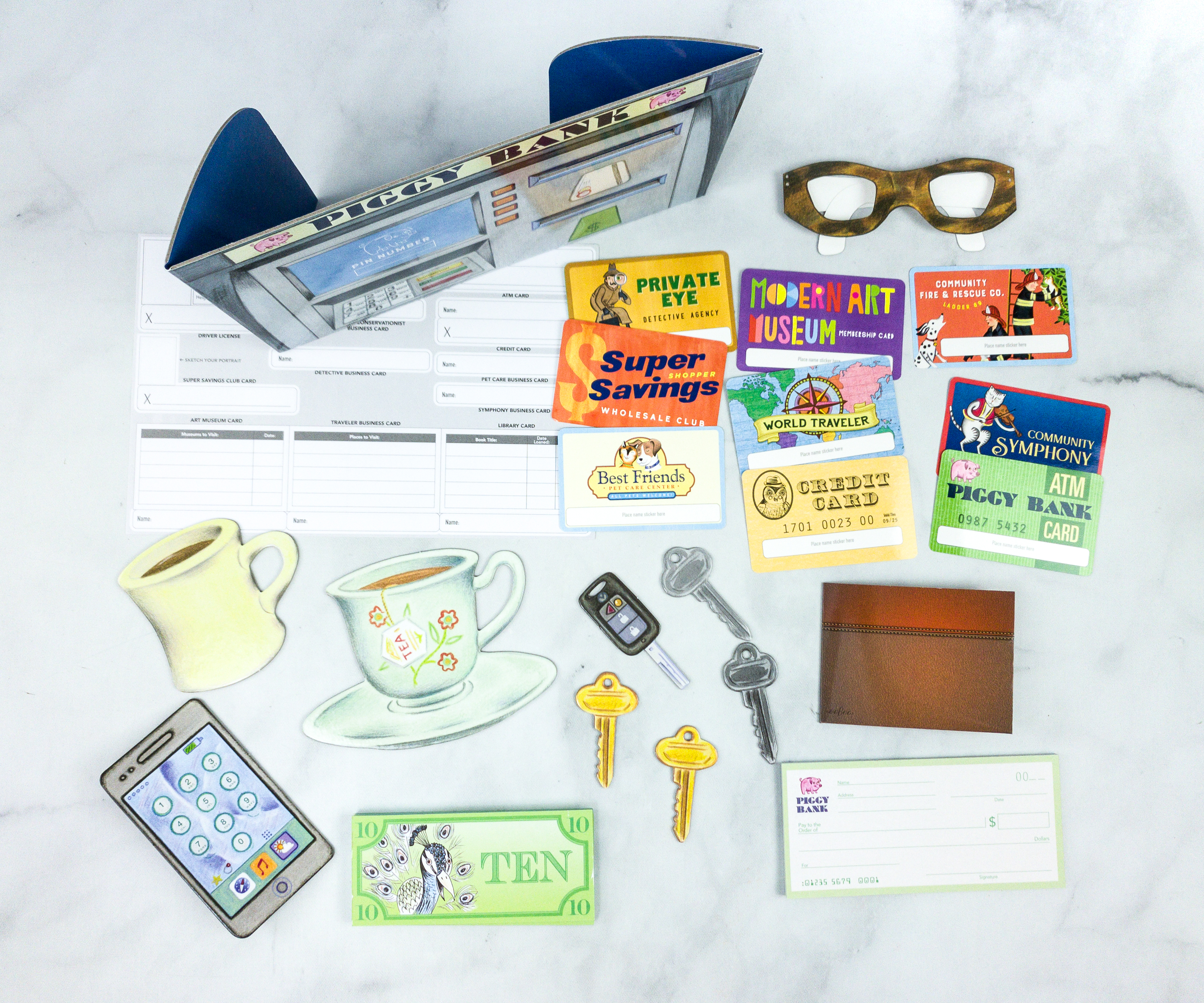 The set includes a checkbook, wallet with ID, keys, coffee, money, and a pair of glasses.
There's even a cardboard ATM machine where they can insert their card and get some play money.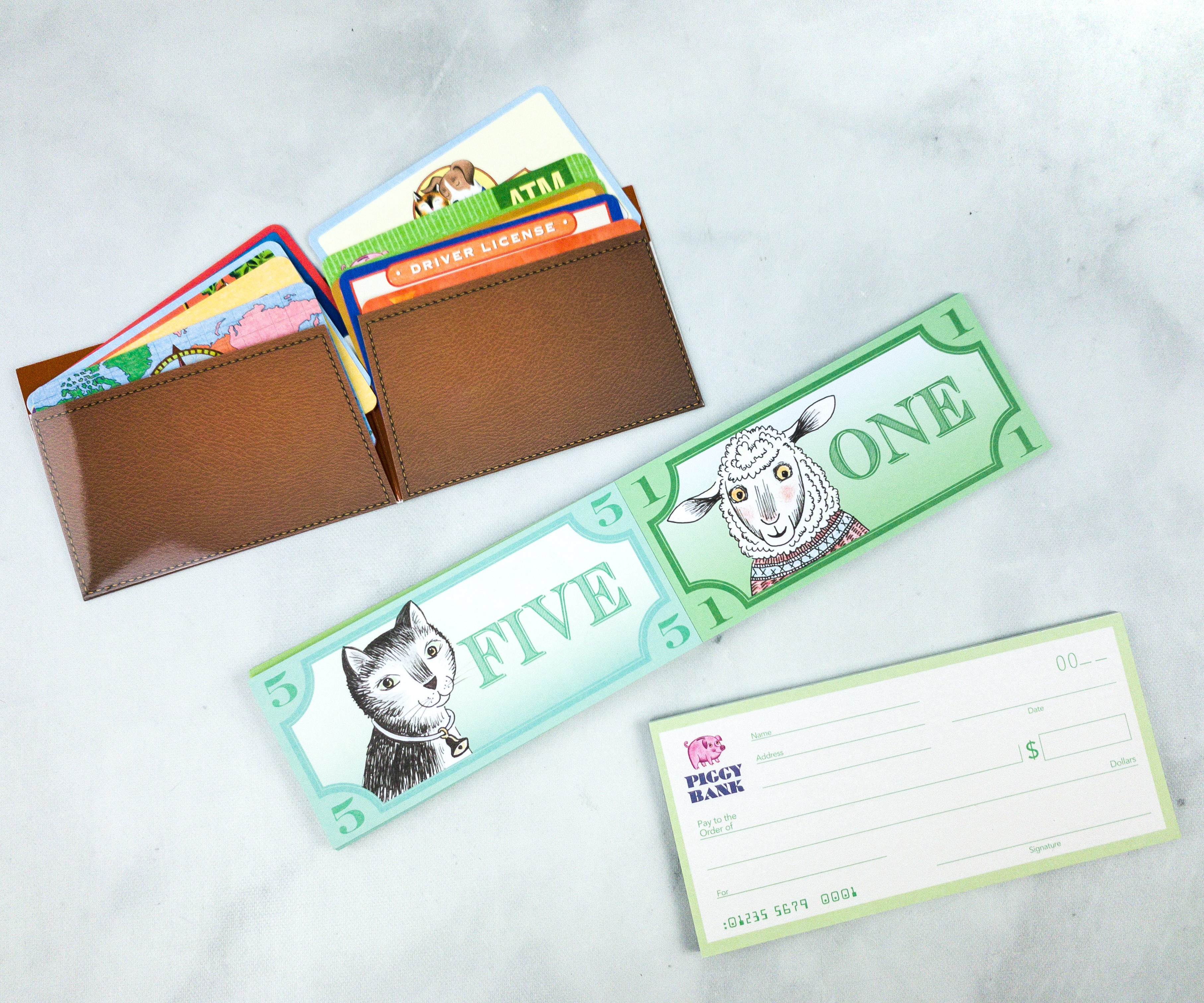 Aside from the ATM machine, wallet, and play money, they also included a check that the kids can fill up.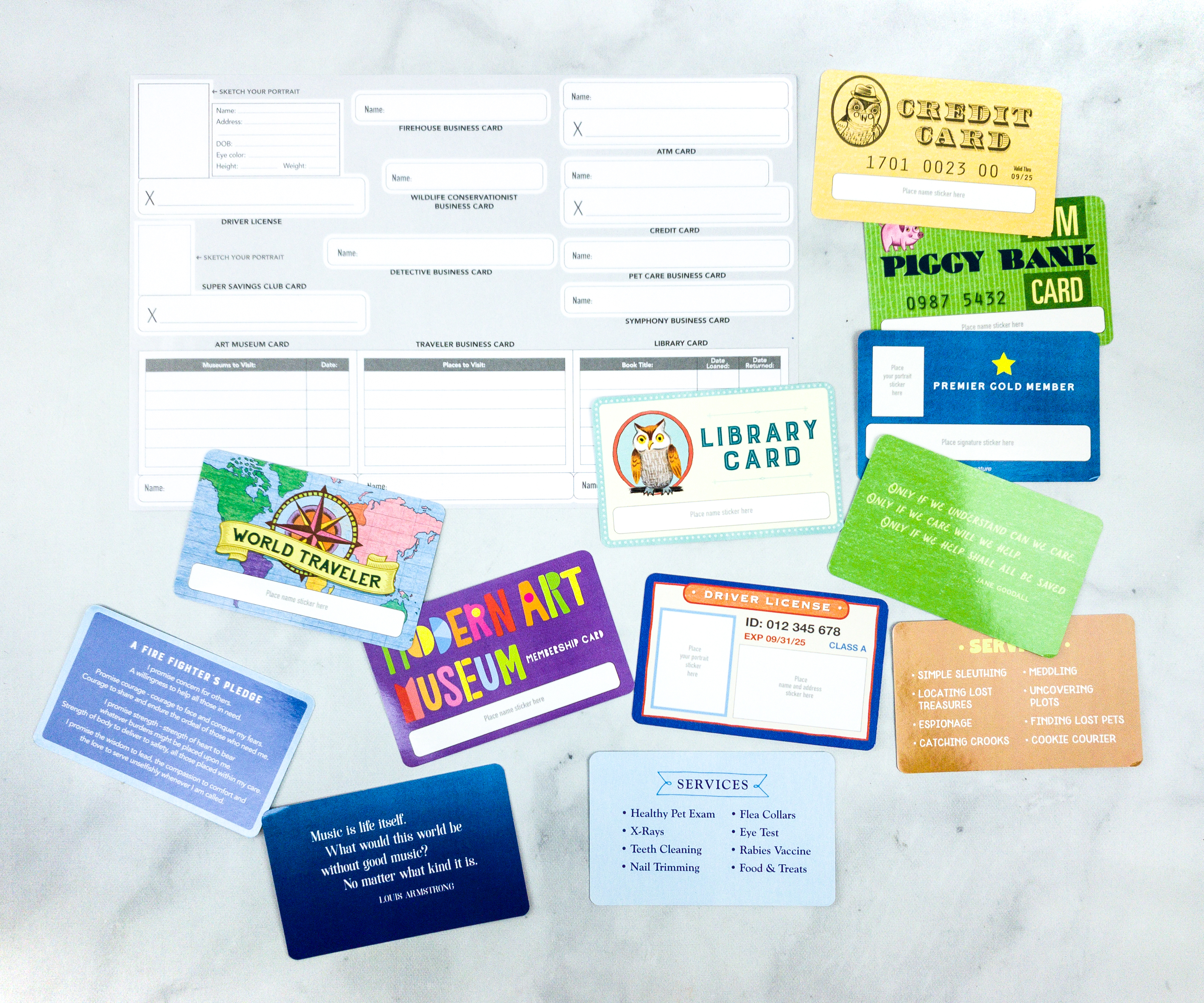 The kids will also get a credit card, library card, membership card, driver's license, and other cards that adults use in everyday life! My kids went ridiculously wild over this toy and they're all still playing with it.
This month's Bluum is focused on teaching kids about the outside world and how adulthood works! We love the pretend playset, as it gave my kids a glimpse of how to be an adult by providing items that are similar to what adults are using in real life like ATM machines, check, cash, and cards. My kids also loved the board book containing new vocabulary words! It comes with colorful images that made the vocabulary words easy to understand and remember. The flying disc is another fun inclusion. Overall, we're happy with all the items that we received! This subscription proved that playing is also a great way of learning!
What do you think about Bluum?