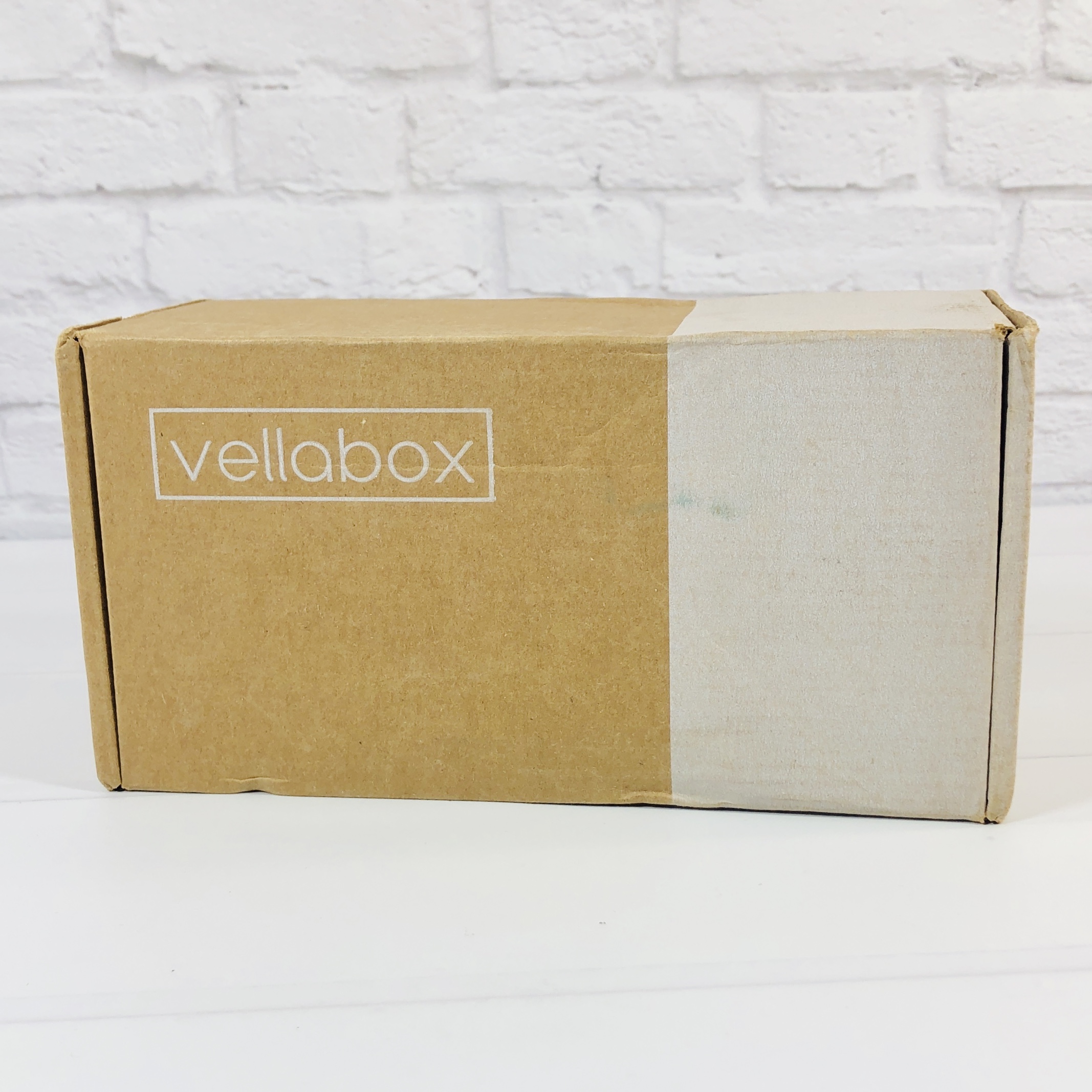 Vellabox is a monthly candle subscription! The candles are always in seasonally inspired scents and are created by the finest American artisans. Each box features a different candle brand. The candles are from small businesses and are made of all-natural wax, cotton braided wicks, and premium fragrance oils. Vellabox also includes a surprise lifestyle gift in every box!
Our Vellabox Candle Curator handpicks the candles and guarantees that they are always all-natural, seasonally relevant and bound to bring warmth and joy to any space. The surprise gift in your box each month is chosen carefully to align with our team's health-centric values.
DEAL: Save 50% on your first box! Use coupon code HELLOSUB50.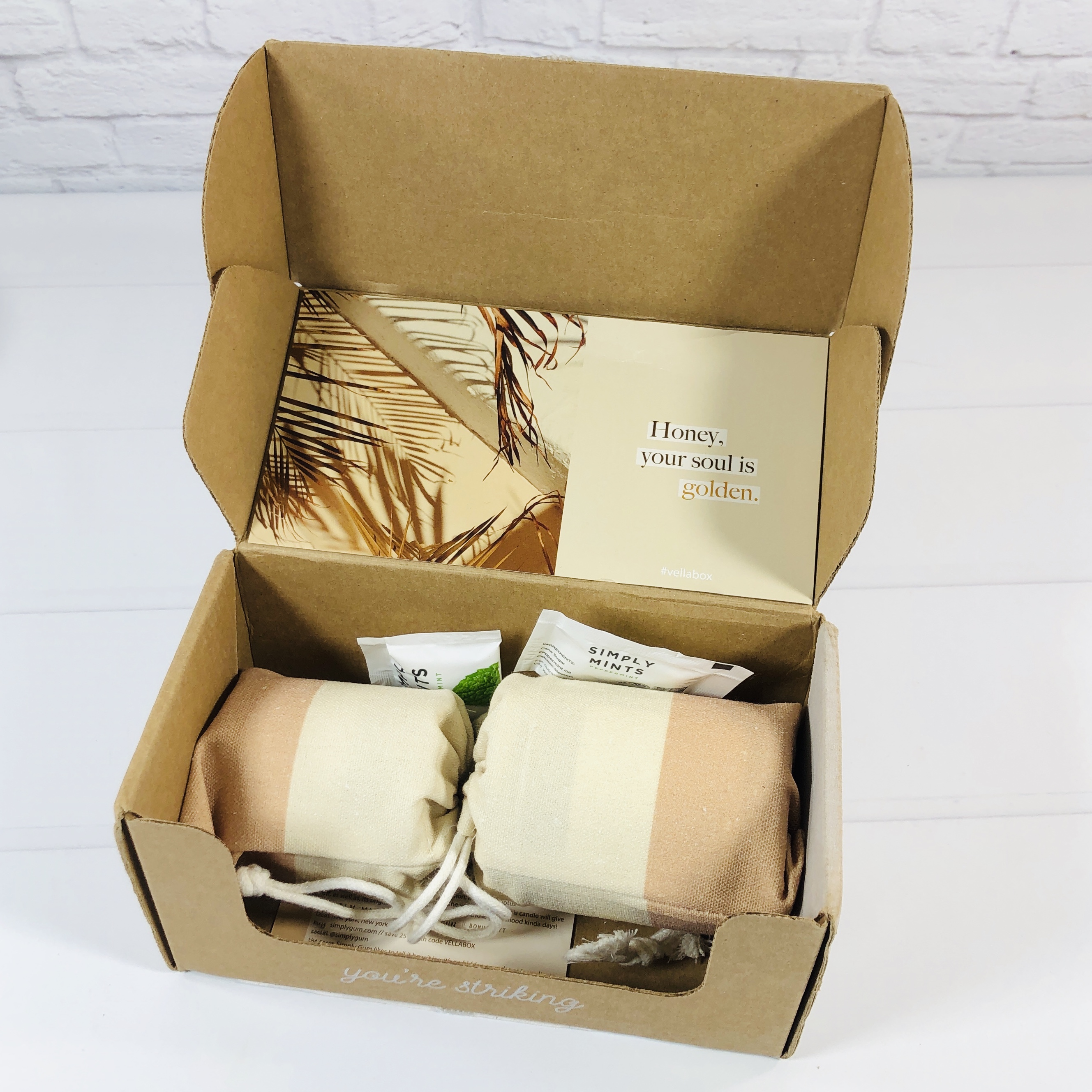 The first thing you need to do is decide which level you prefer. You can choose from The Lucerna Box ($10) which includes a 4 oz candle monthly, The Ignis Box ($20) with an 8 oz candle monthly, and The Vivere Box ($30) with an 8oz + a 4 oz candle monthly. Each level receives the bonus lifestyle gift, and the biggest box includes free shipping.
I am reviewing The Vivere Box.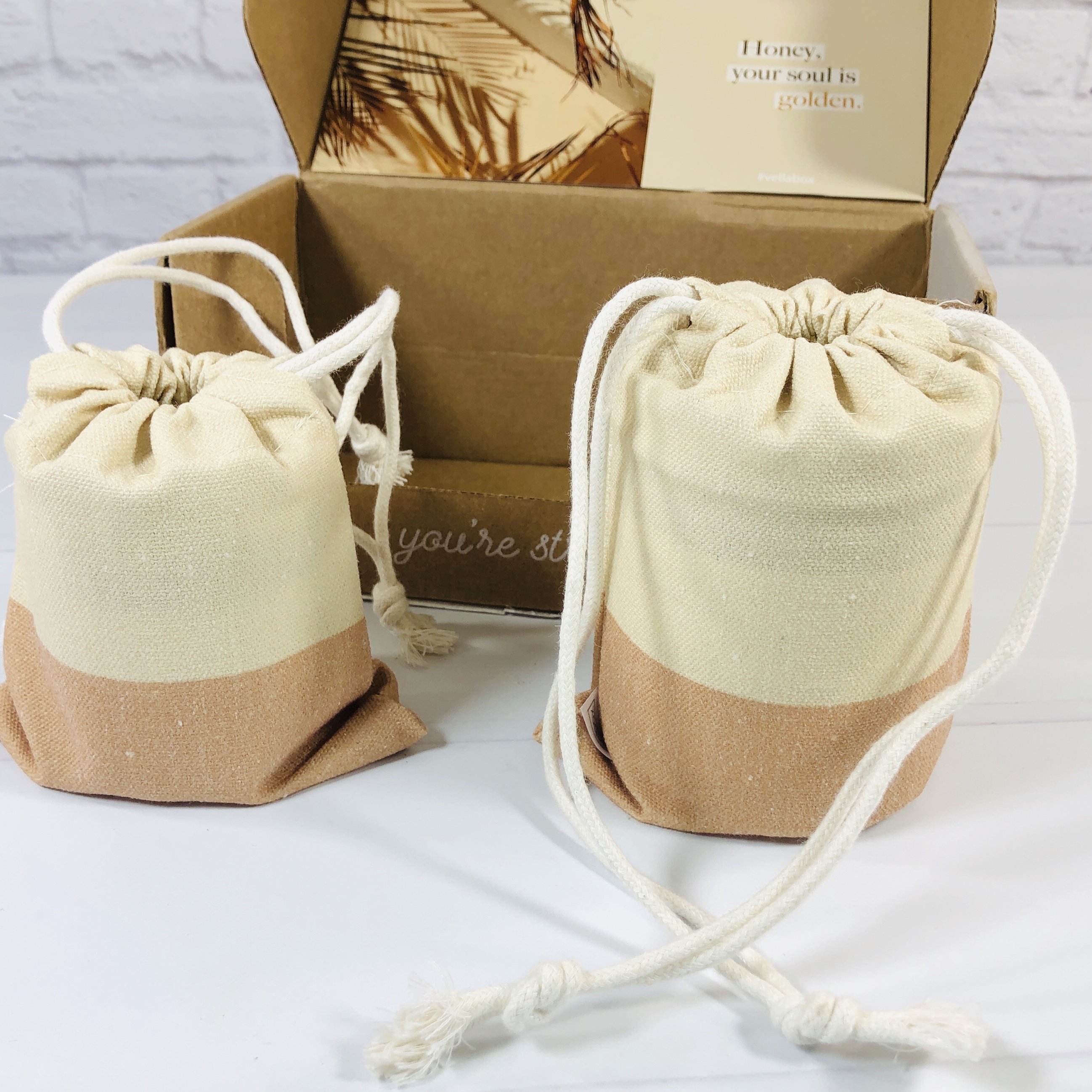 The inside of the box had a pretty card, it would make for nice desk art. The candles were in reusable drawstring canvas bags. The bags can hold items like jewelry while traveling or in a drawer.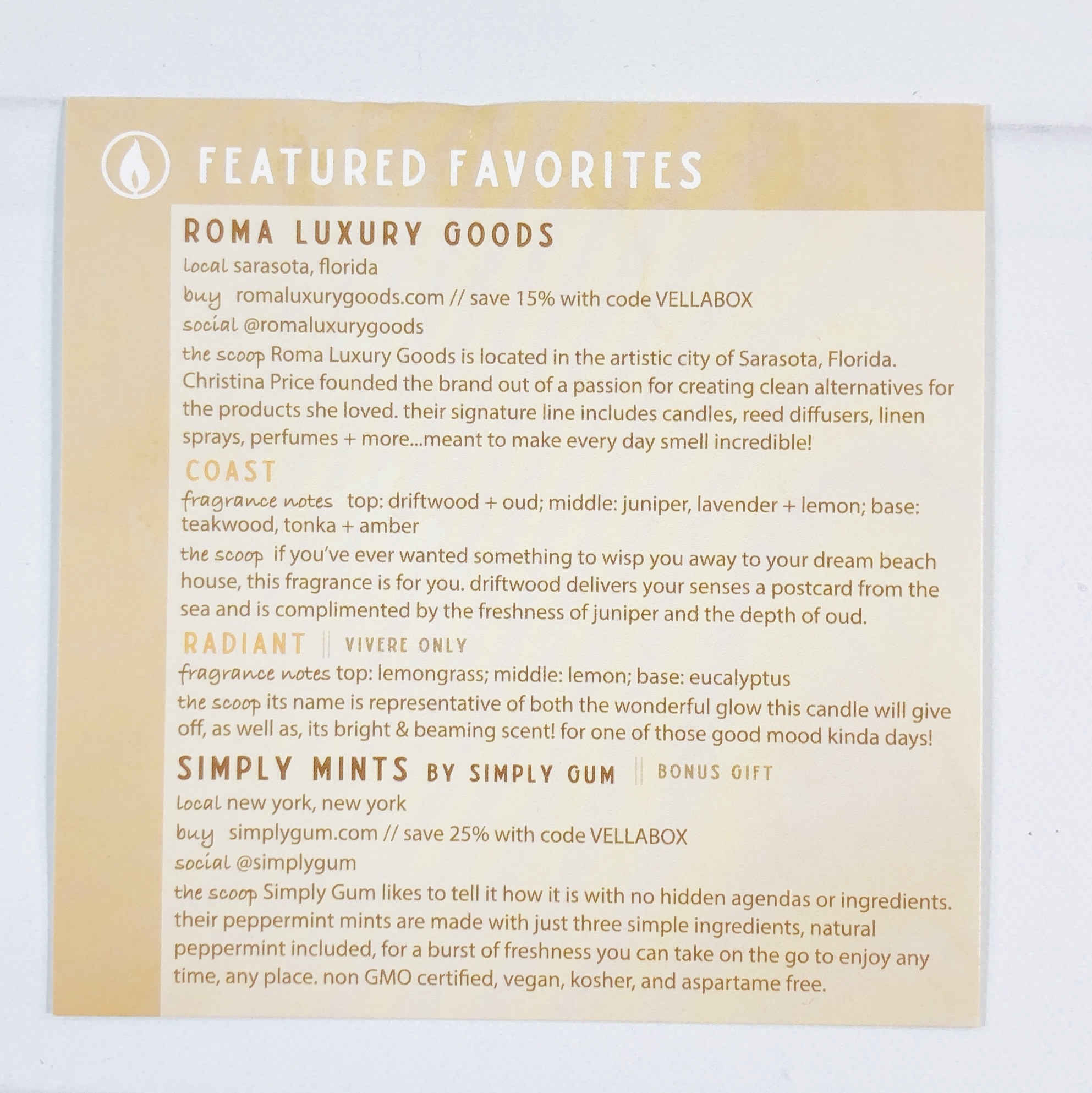 There was a card with info on the brand, Roma Luxury Goods, as well as a description of each candle's scent. There was even a coupon code for future purchases!
Reduce, Reuse, Recycle

We strive to be extremely intentional with the way that we respect the earth's beauty. Our products are vegan, cruelty free and nontoxic, and our packaging can be reused in many different ways around your home to avoid waste!

On top of that, each and every time an order is placed, a tree is planted in Florida. We've partnered with an incredible non-profit, One Tree Planted, to help rebuild our forests' natural resources.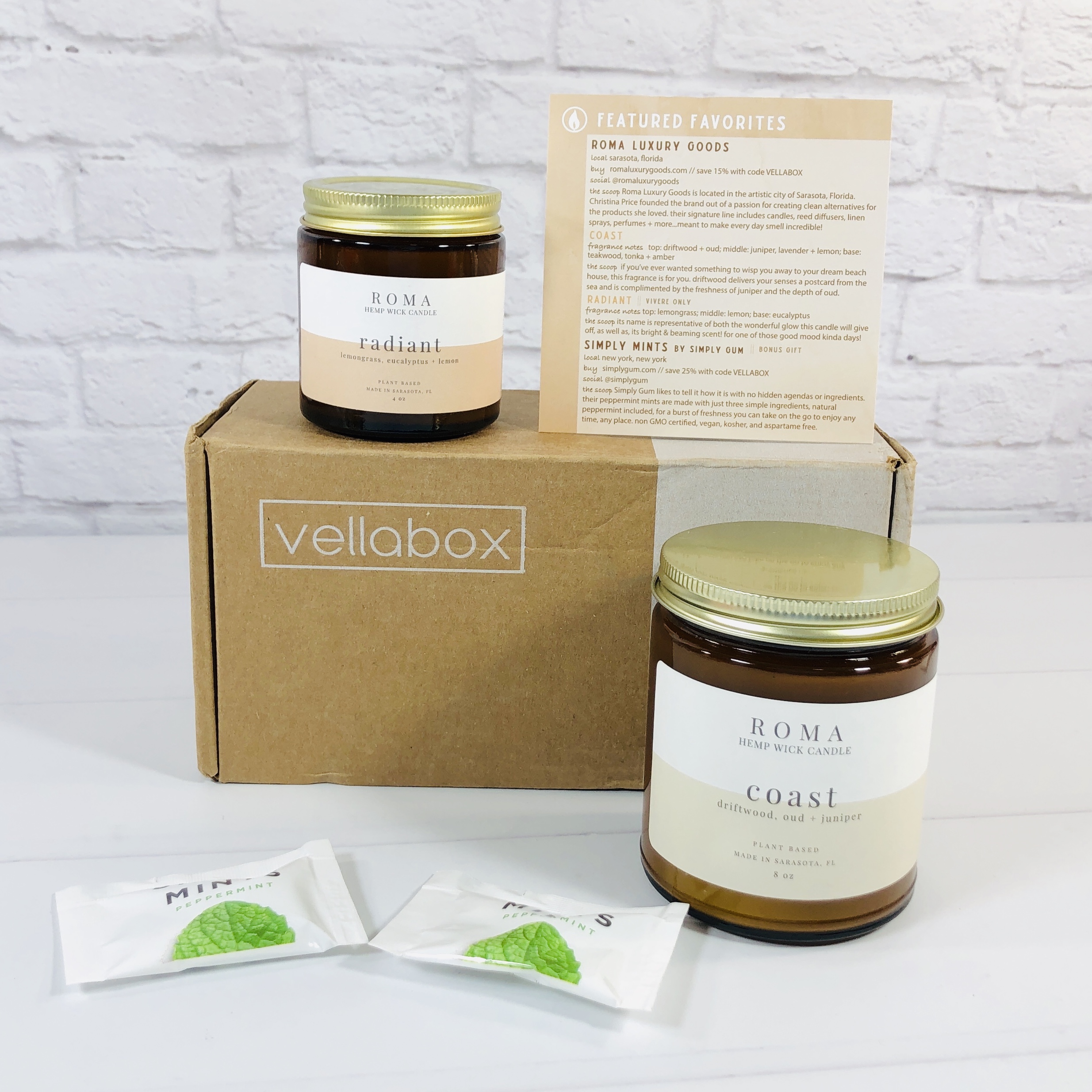 Everything in my box! I'm reviewing The Vivere Box and it includes one 8 oz candle (the same size from The Ignis Box) and one 4 oz candle (the same size from The Lucerna Box), plus a bonus item.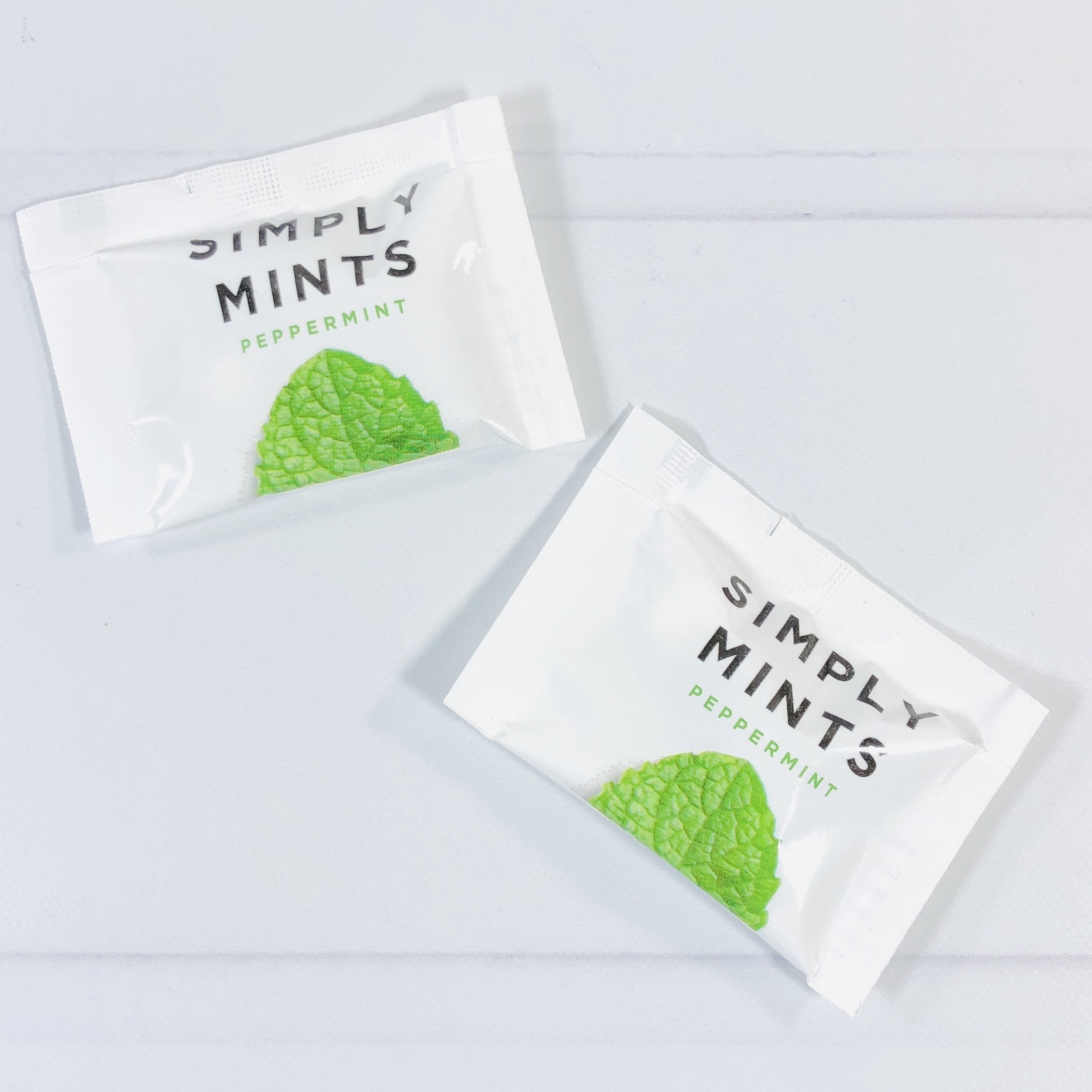 Simply Gum Simply Mints ($0.50) The bonus item this month was two packs of mini mints, perfect for placing in a purse or bag for freshness on the go.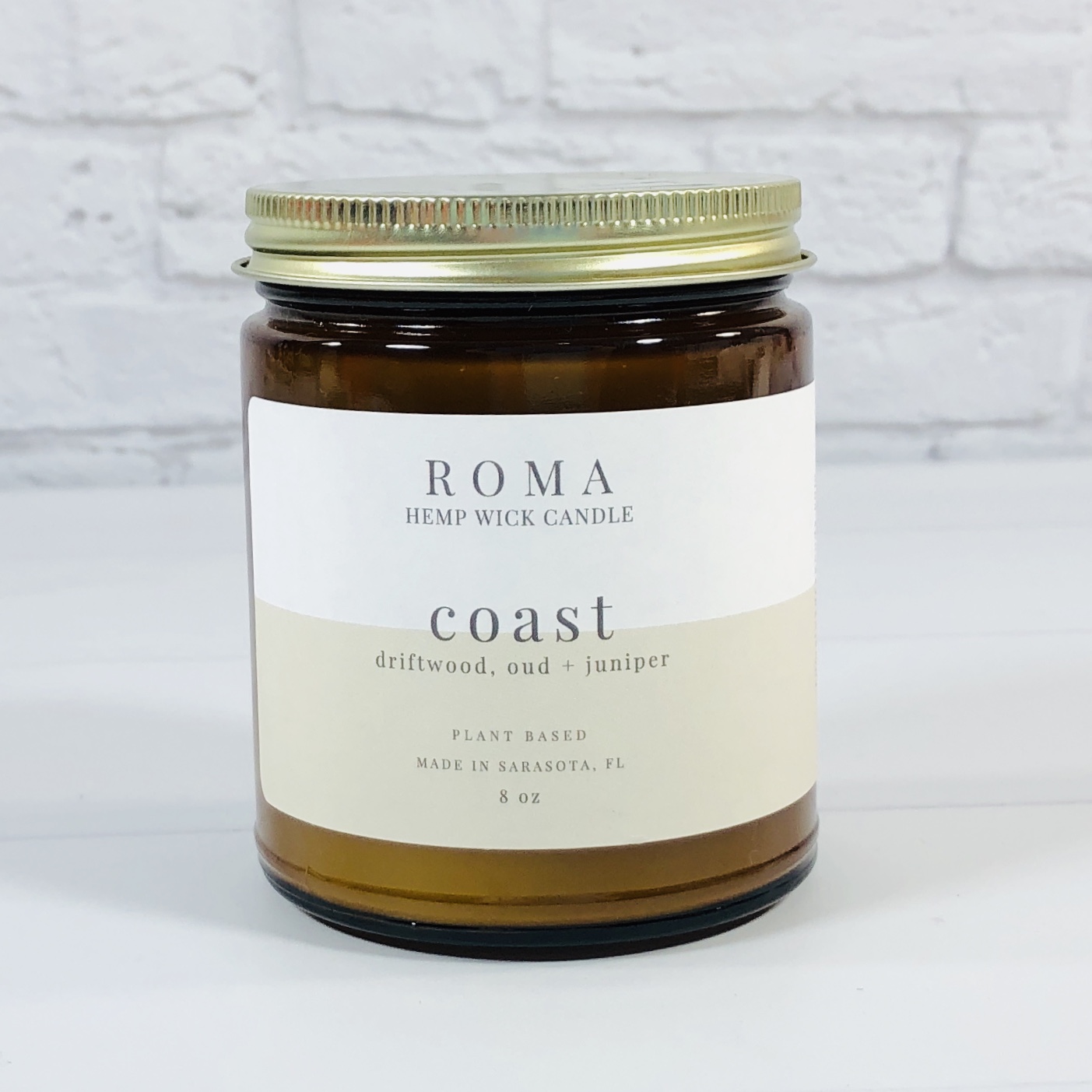 Roma Luxury Goods Coast Hemp Wick Candle ($25) One thing I learned about this brand is that they have their own candle subscription box! They only have 3 candles in their lineup but with their subscription they send a seasonal scent every quarter. Speaking of seasons, this first candle has scent notes of driftwood, oud, and juniper and is giving me the fall feels.
As always, be mindful when burning a candle and never leave unattended.
Roma candles are made of 100% natural soy wax, fine fragrance oils, essential oils, and vegan hemp wicks. Their candles are vegan, cruelty-free, paraben-free, and phthalate-free. This candle is supposed to invoke the scent of a beach house but it reminds me of a smoky mountain cabin, so warm and spicy. This scent is one of the best I've ever smelled! The hot throw was very nice, I could smell it throughout my living room.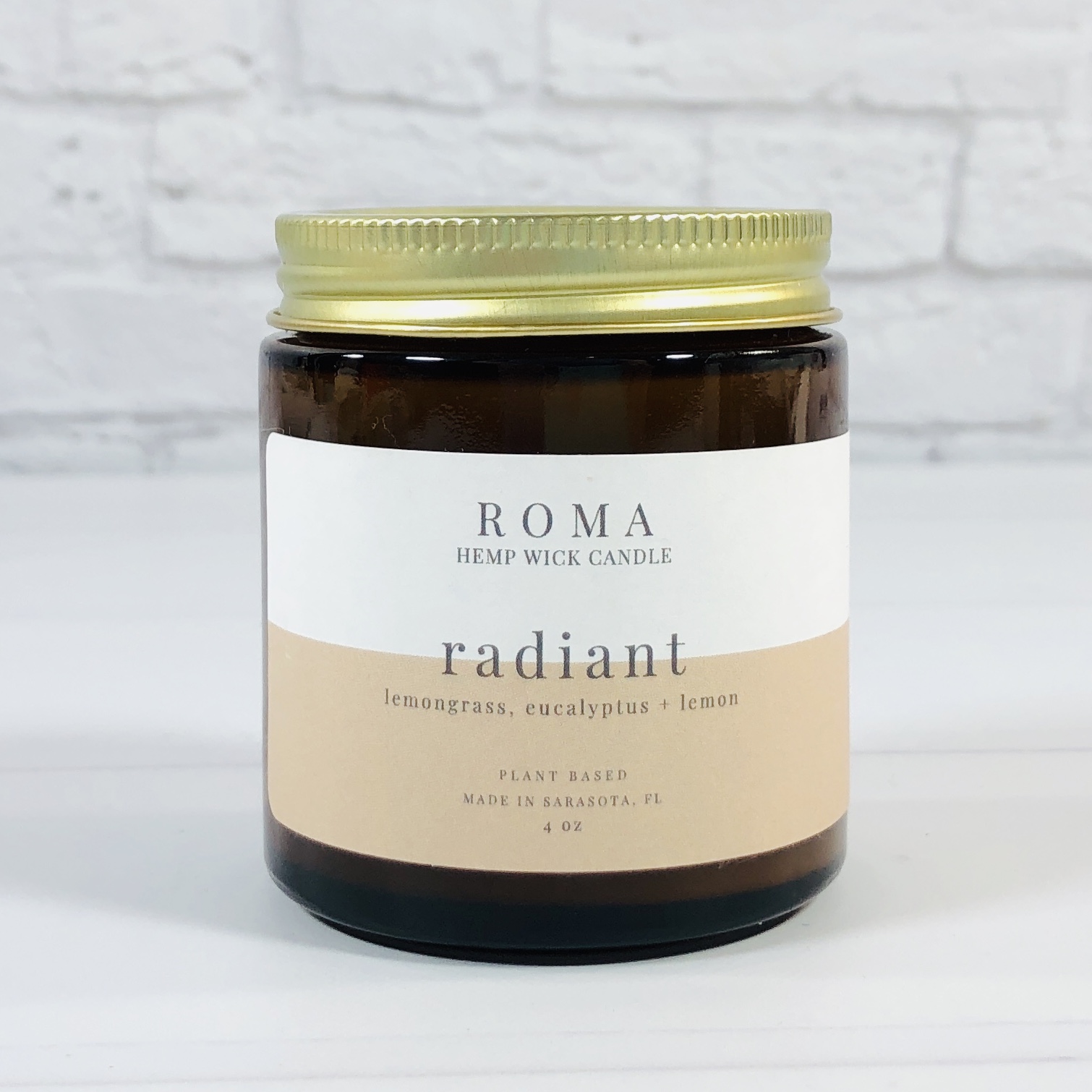 Roma Luxury Goods Radiant Hemp Wick Candle ($12.50?) I couldn't find this candle size or scent on the Roma website because it is a limited edition. Scent notes include lemongrass, eucalyptus, and lemon.
When this candle was cold it smelled amazing, just like the scent notes listed. It is uplifting and fresh. It had good throw while burning but it also smelled kind of medicinal. I would prefer to burn this one in the bathroom.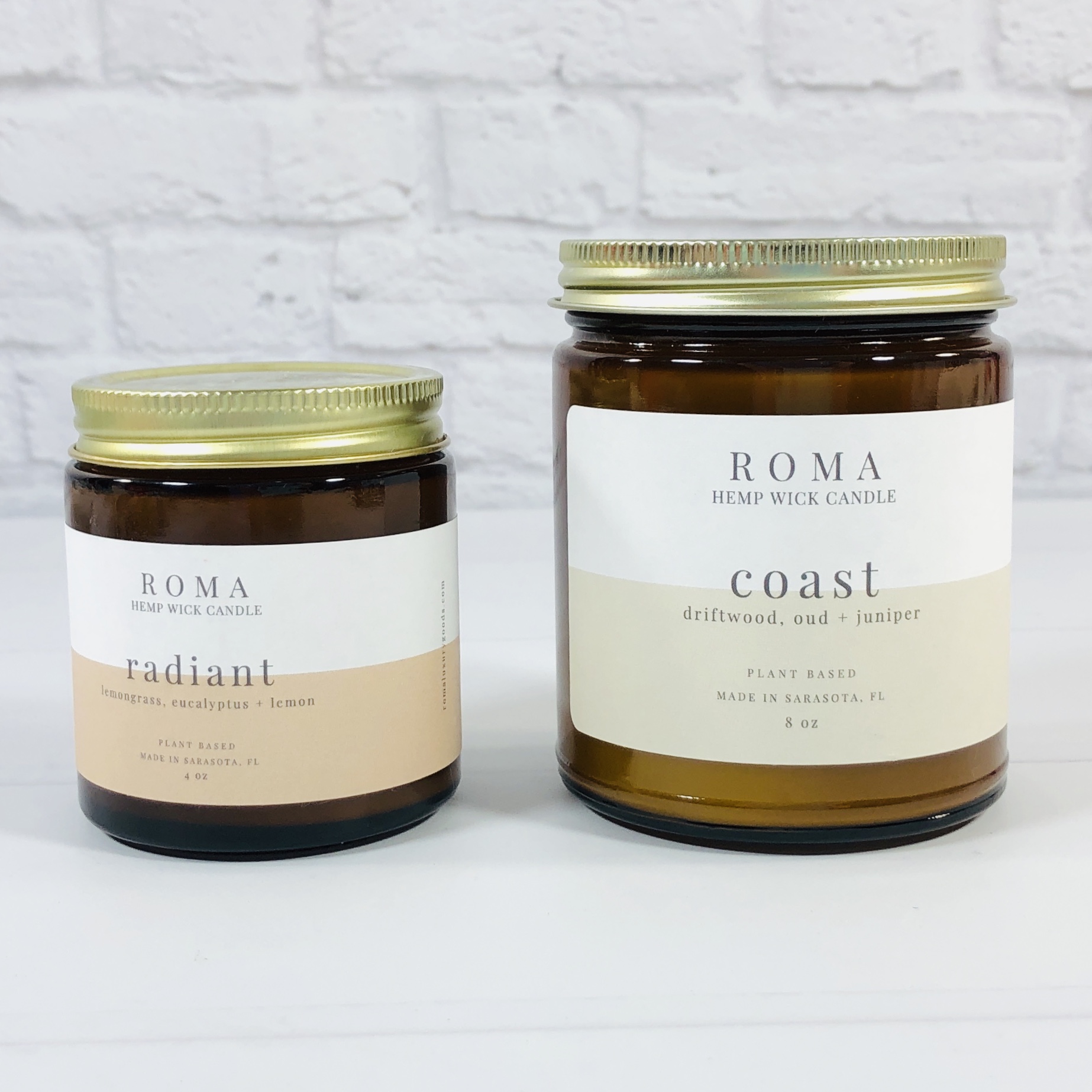 VellaBox has a knack for sniffing out the best candle brands and scents out there! They have introduced me to various brands that I wouldn't have found on my own. The candles always look classy, and this brand's labels and amber jars are especially pretty. Coast was one of the best smelling candles I've ever found in a candle and again, I wouldn't have known about it without VellaBox!
What do you think of this box?