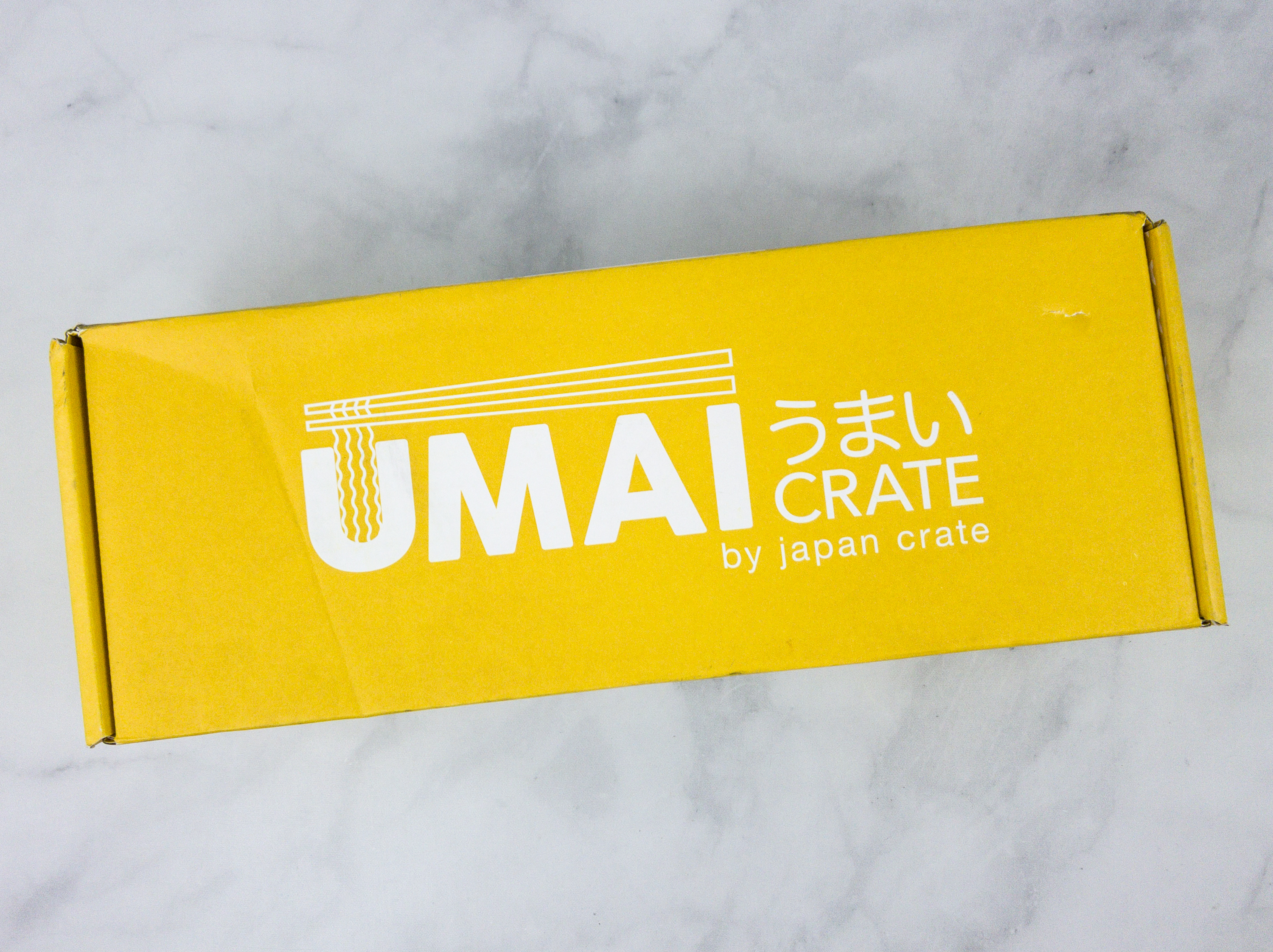 Umai Crate is a monthly subscription box that brings you exclusive Japanese-style noodles every month. The subscription costs $25 per month, and you'll get 7-8 noodles, plus bonus items like gachapons, collectible chopsticks, and more.
Umai Crate is from the same makers that bring you Japan Crate, Doki Doki Crate, and Kira Kira Crate!
DEAL: Take $3 off your first crate. Use coupon code HELLO.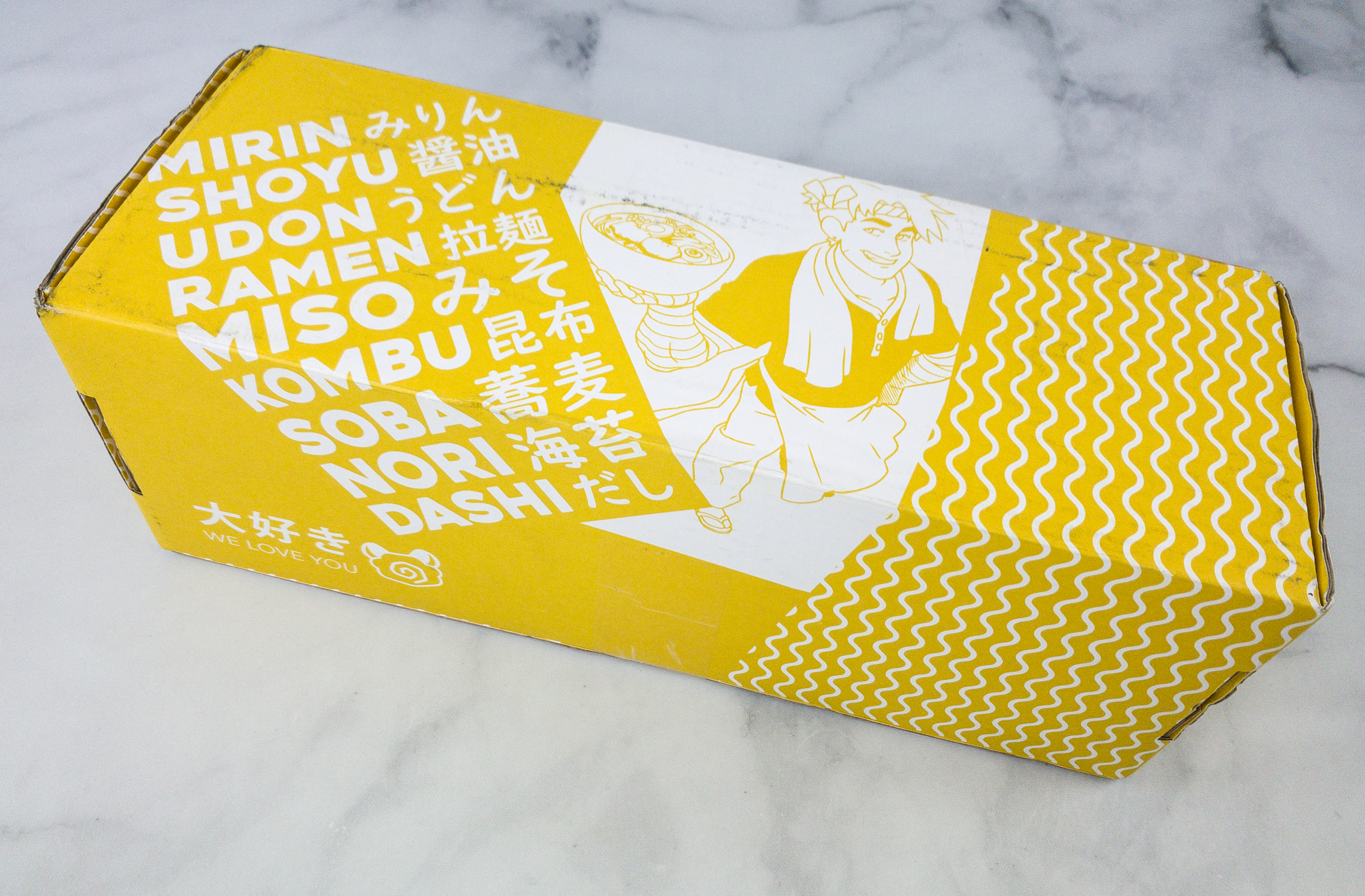 I'm excited to try this month's featured noodles!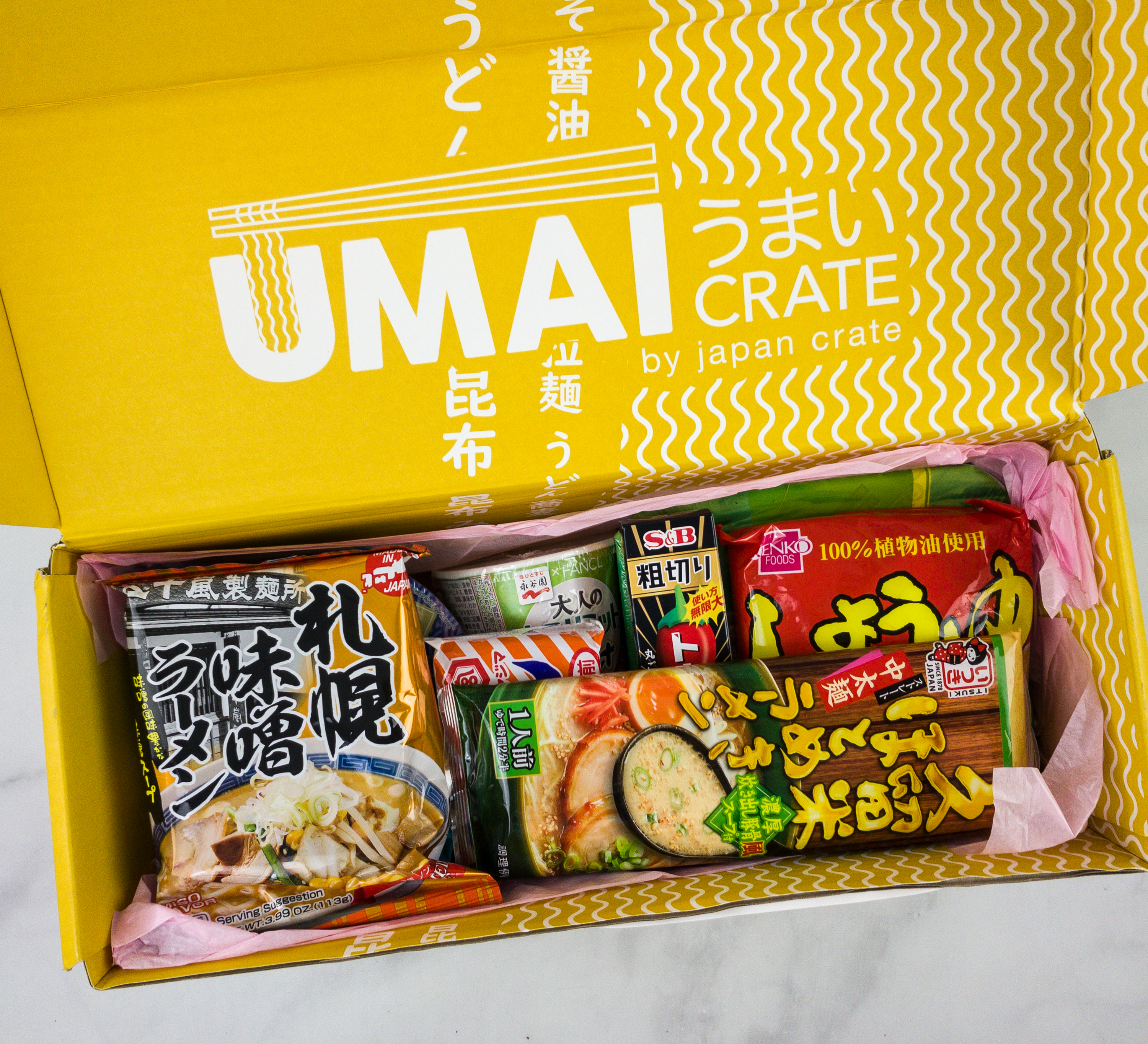 This is the May 2020 edition of Umai Crate. The box is almost the size of a windowsill planter, and it's packed with yummy noodles!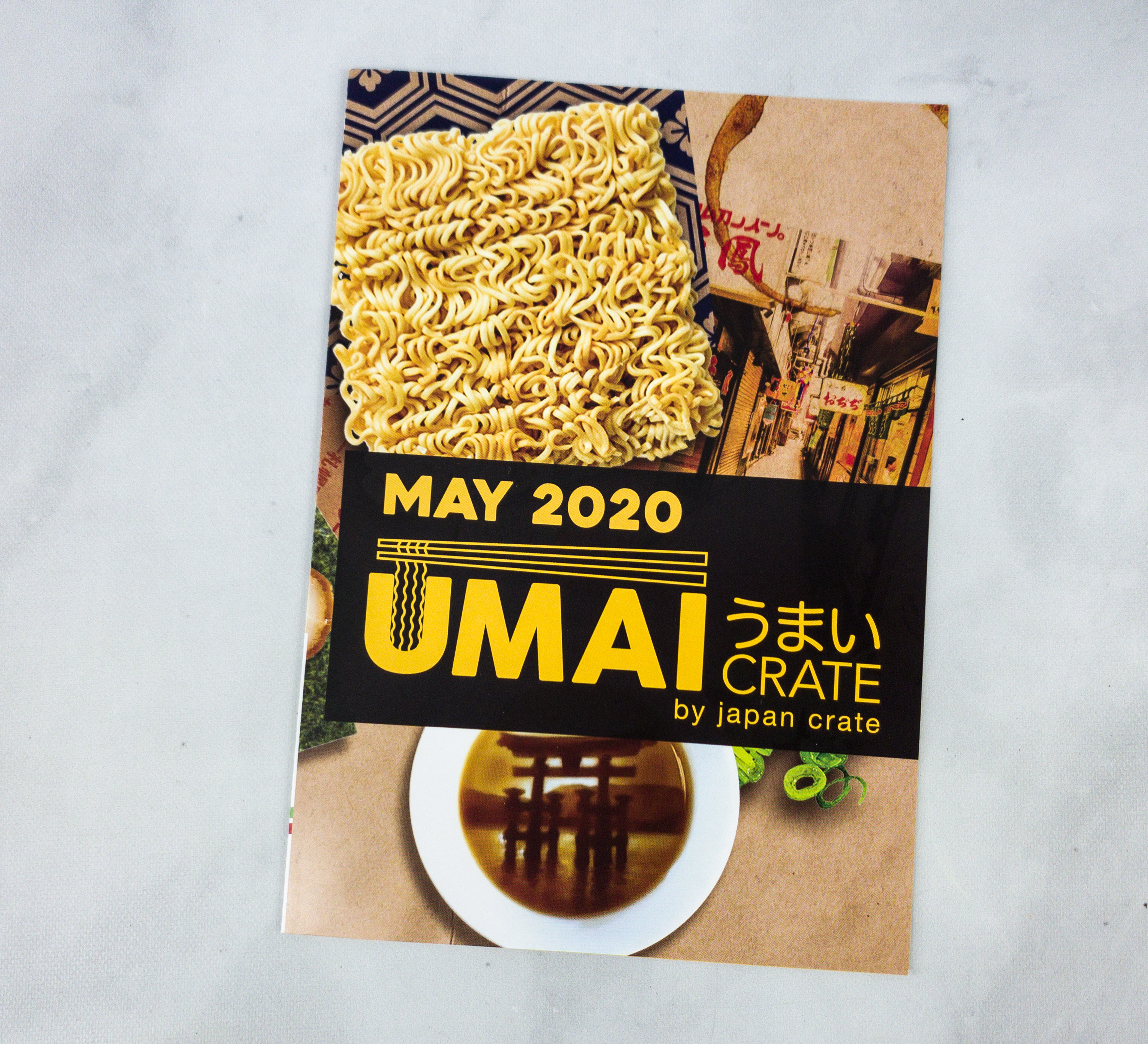 It includes a booklet with a couple of fun articles about noodles and the noodle eating culture in Japan.
There's a list of all the items in the box, with their specific descriptions and directions for cooking. We also got a bonus item, which is the Chili Paste!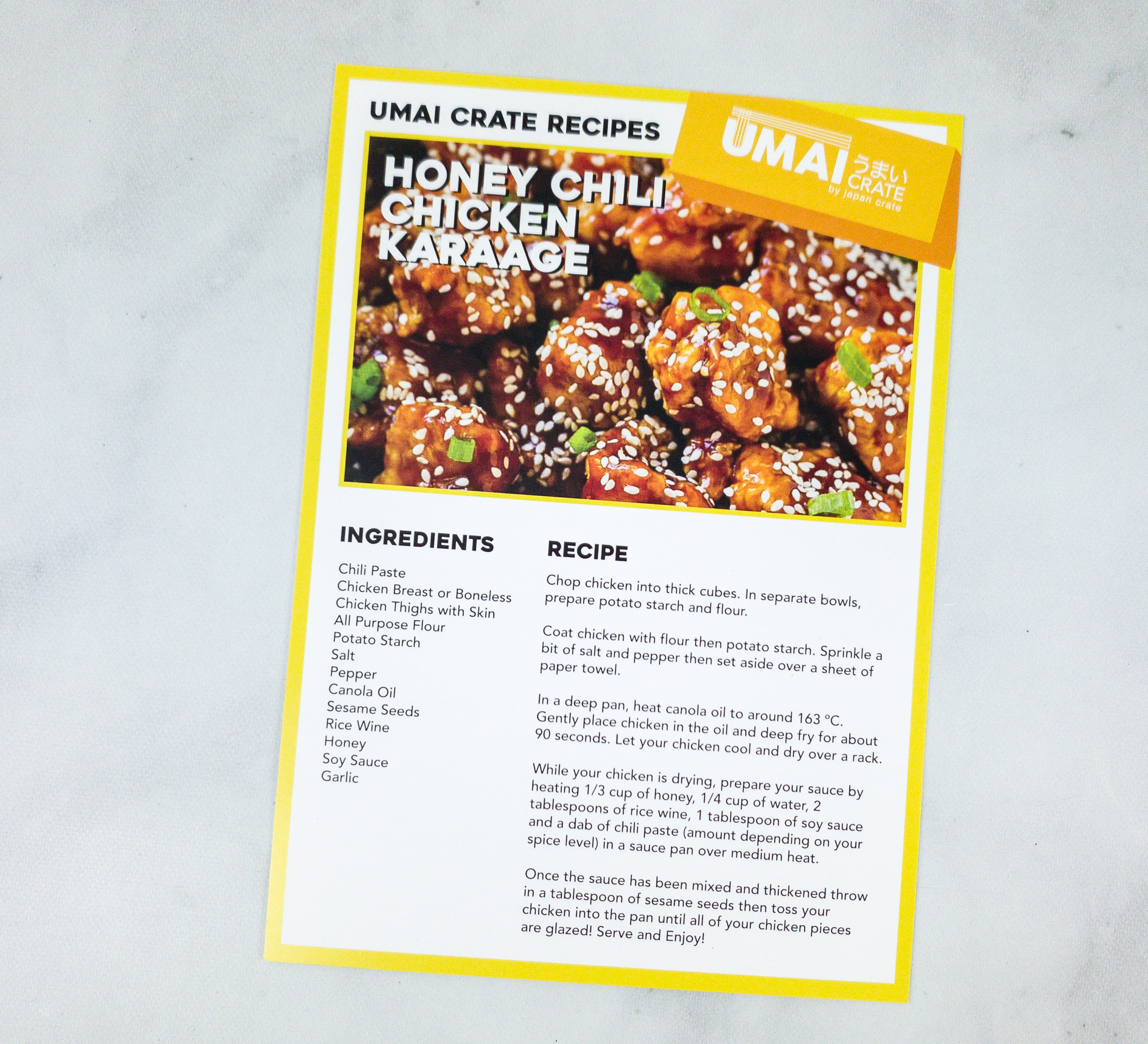 The box also includes an exclusive Umai Crate recipe. This month's featured recipe is Honey Chili Chicken Karaage!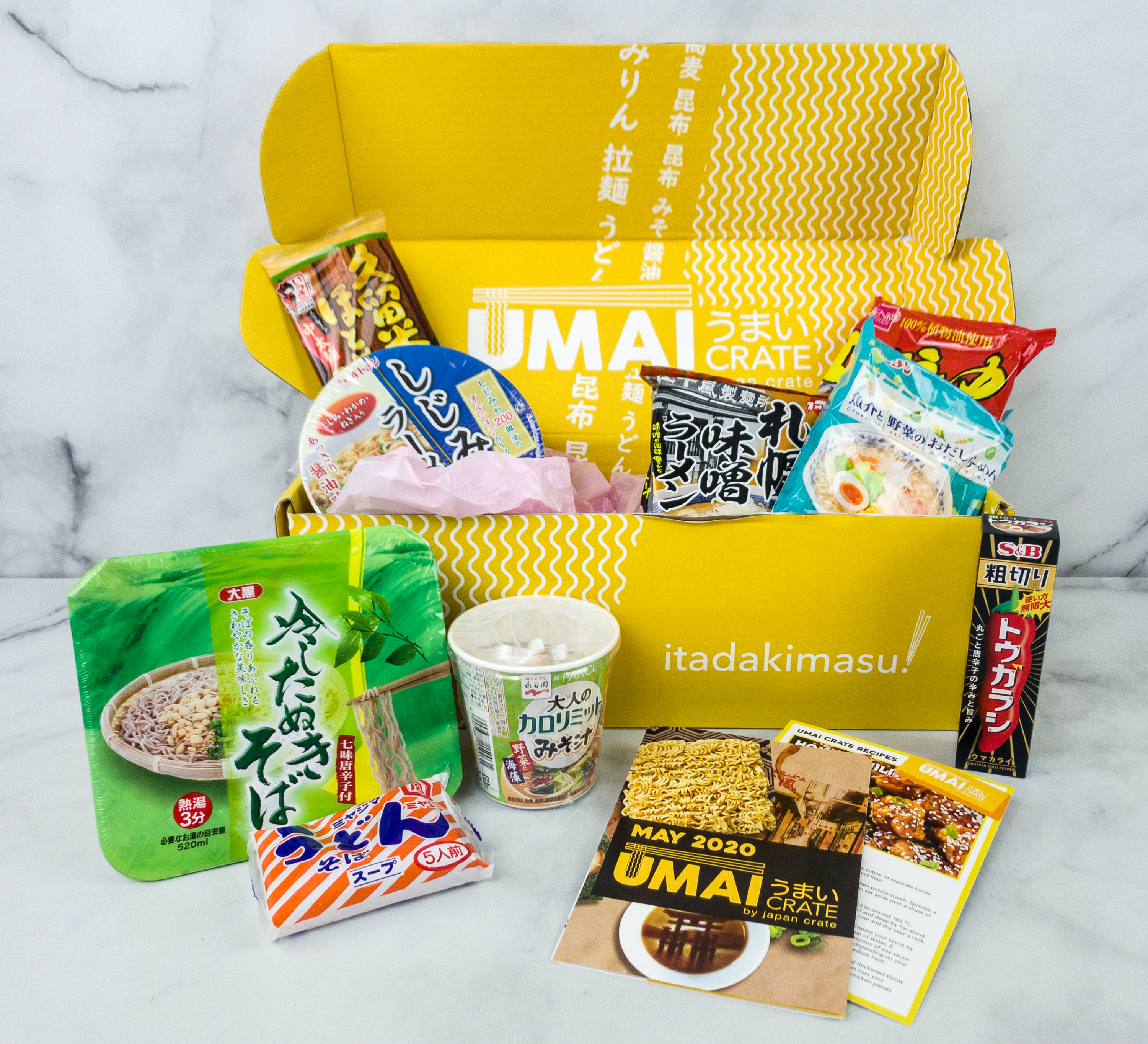 Everything in my May 2020 Umai Crate box!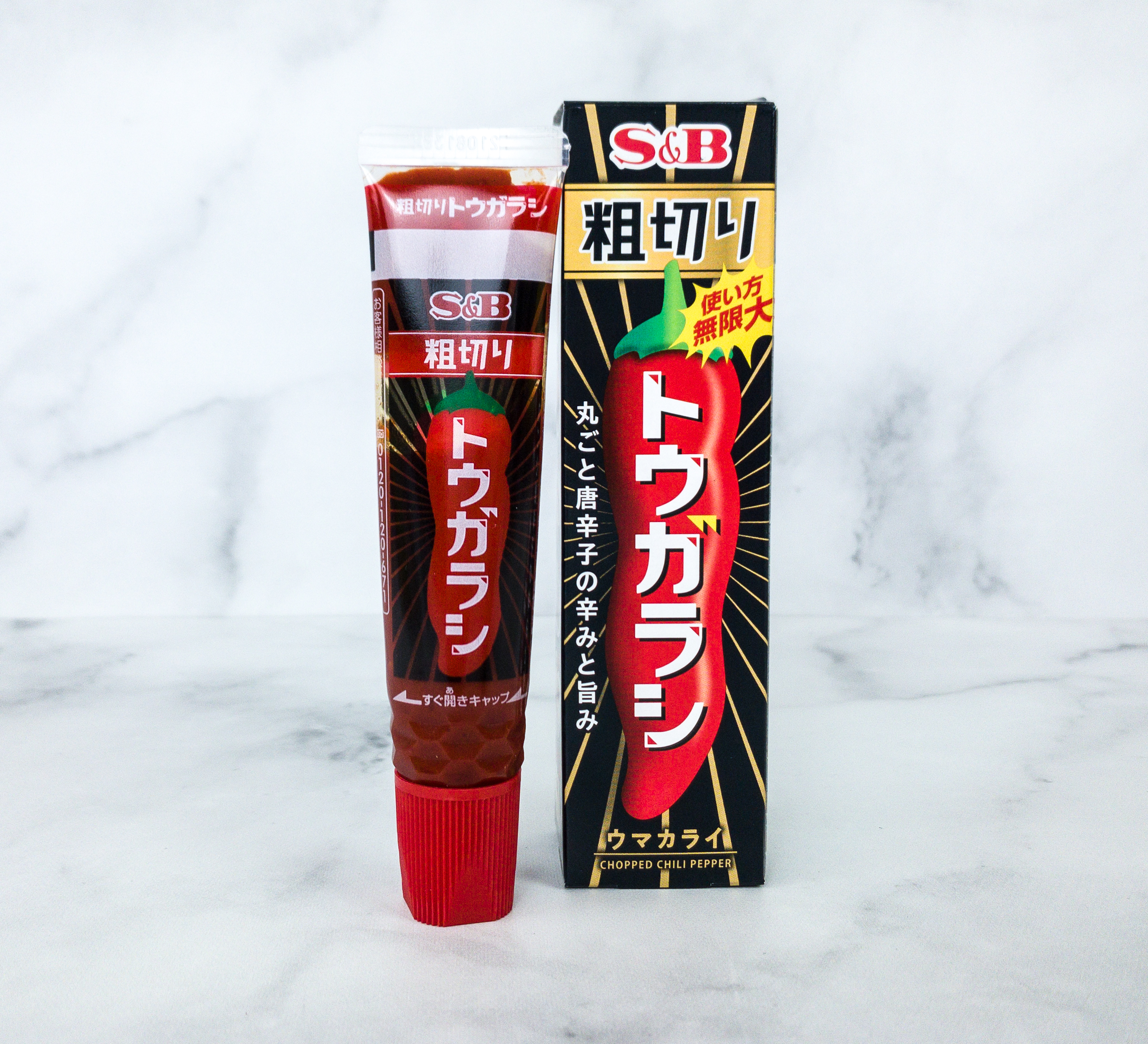 Chili Paste. This chili paste can be used to add a kick of heat to some delicious dishes such as pasta, ramen, and even yakiniku. It has a delicious and fiery flavor from curry and habanero peppers!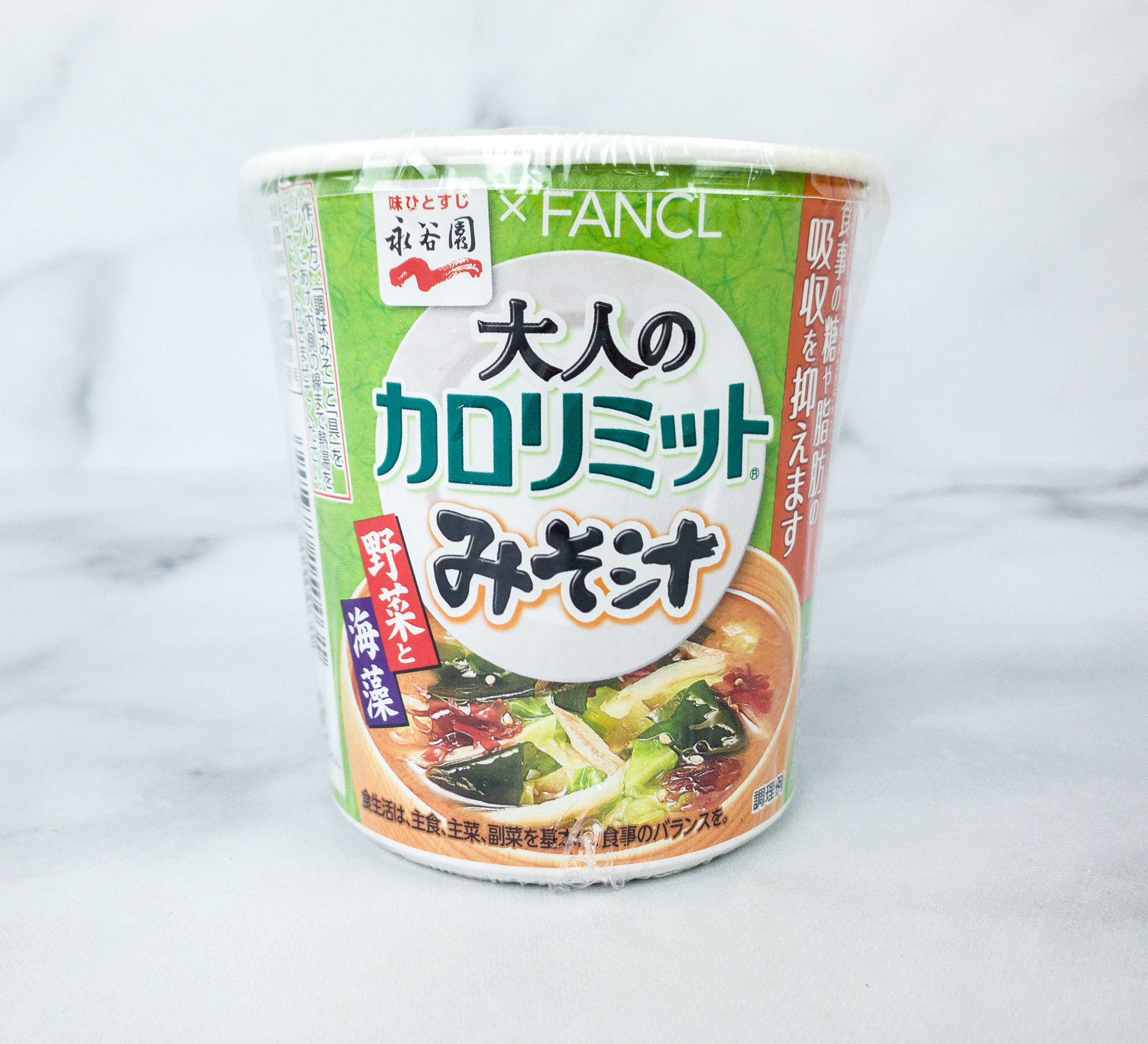 Vegetable and Seaweed Miso Soup Cup. A collaboration between Nagatani Garden x FANCL, this cup of miso soup is full of dashi flavor. It also contains only a few calories, which is great for those who are watching what they eat and are health conscious.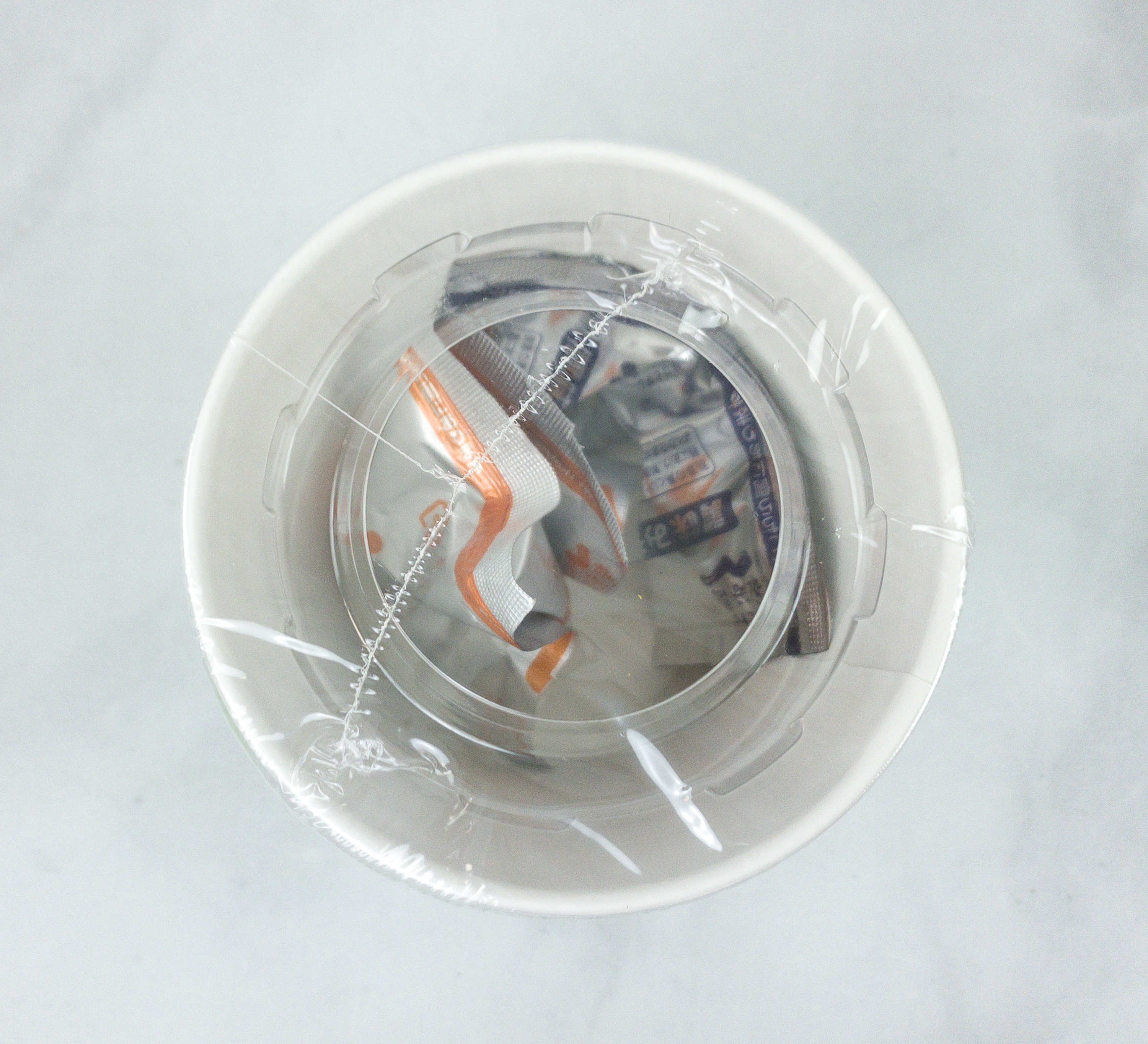 There are several flavor packets inside the cup. You just need to open the lid, add the flavor packets, and fill the cup with hot water to the line. Cover with lid and wait for several minutes, stir, and for a more enjoyable experience, you can try adding some tofu and green onions as well.
Shijimi Clam Ramen. Shijimi are Japanese basket clams, mostly used in soups. We're finally getting to try these delicious mollusks, as they are included in this cup of ramen.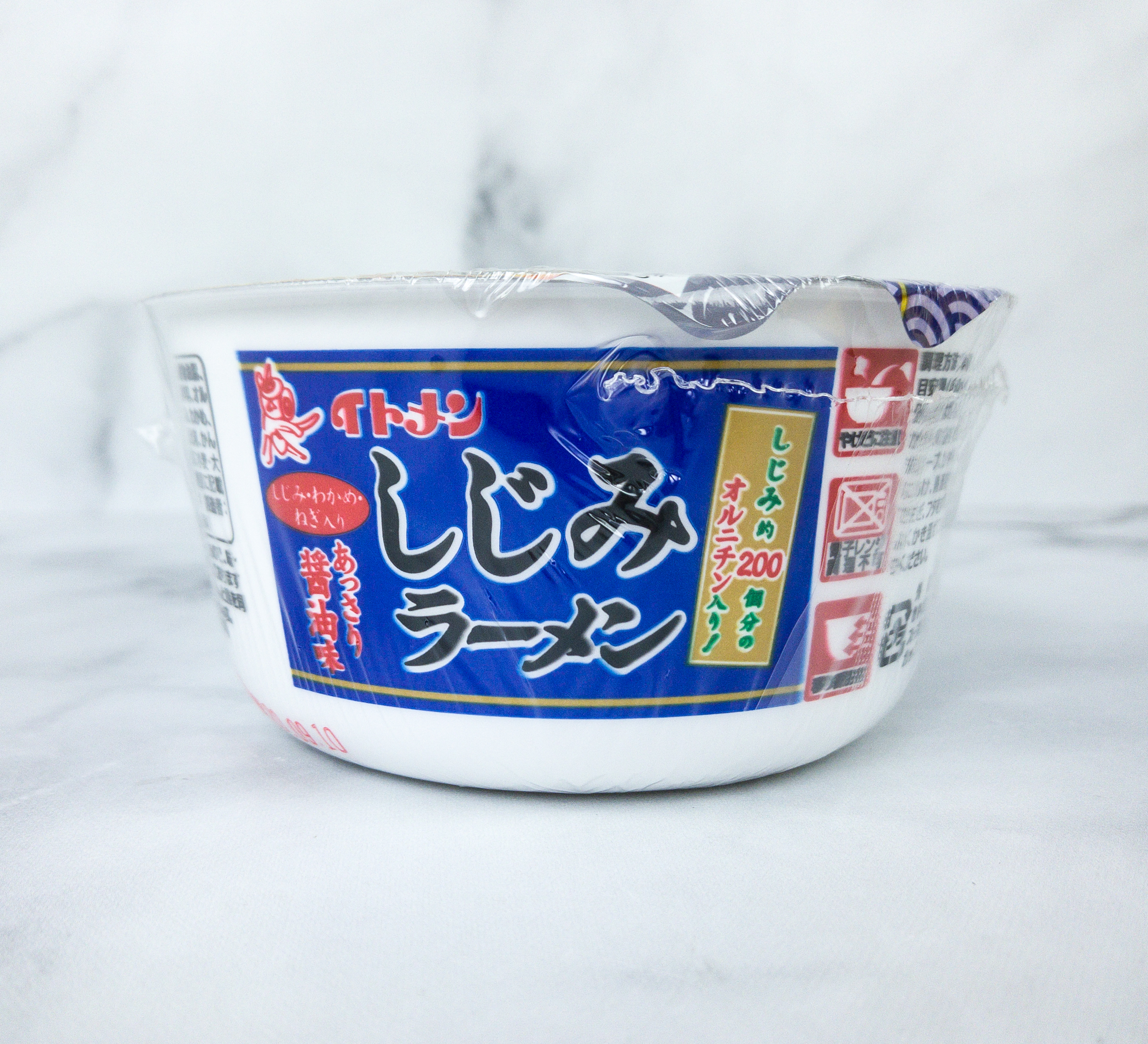 Aside from the clams, it also has wakame seaweeds which tastes salty and slightly sweet, reminiscent of fresh oysters. The shoyu broth is also tasty, and it complements the chewy and filling ramen noodles. It's also best to top the ramen with soft-boiled eggs and green onions!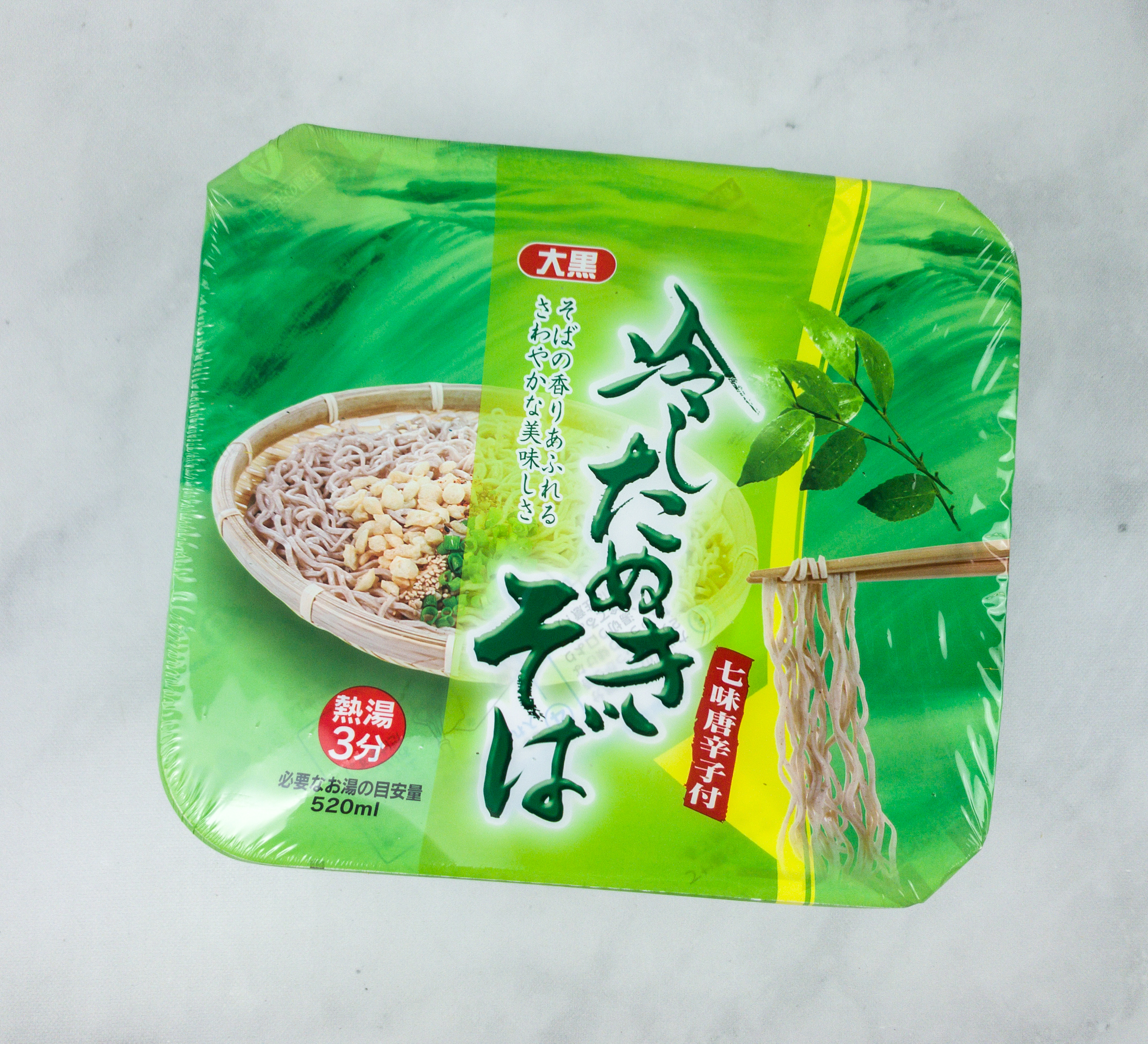 Cold Tanuki Soba. Spring calls for a refreshing and delicious cold soba made from fragrant buckwheat noodles made tastier with katsuo (tuna) and kelp. To add more flavor and texture, you can top it with some corn kernels and a fried egg!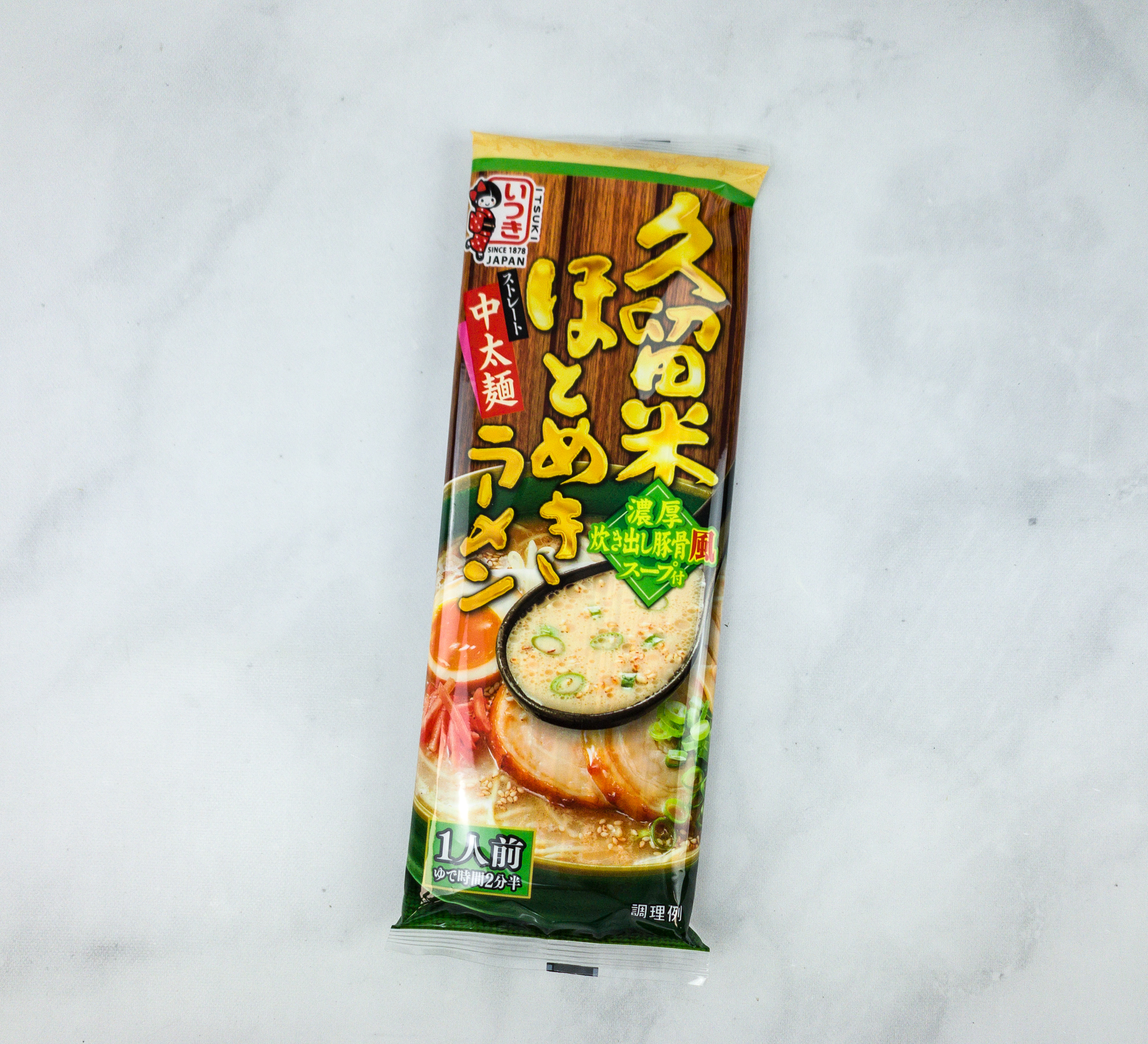 Kurume Hotomeki Ramen. The discovery of this tasty ramen is actually a beautiful accident: a chef overboiled his broth, and it resulted in a brew full of flavor! Because of that, some Kurume-style ramen shops recycle their broth to attain that delicious and flavorful soup. We can now try to make our own with this packet! It will taste great with crispy bacon, nori, and soft-boiled eggs.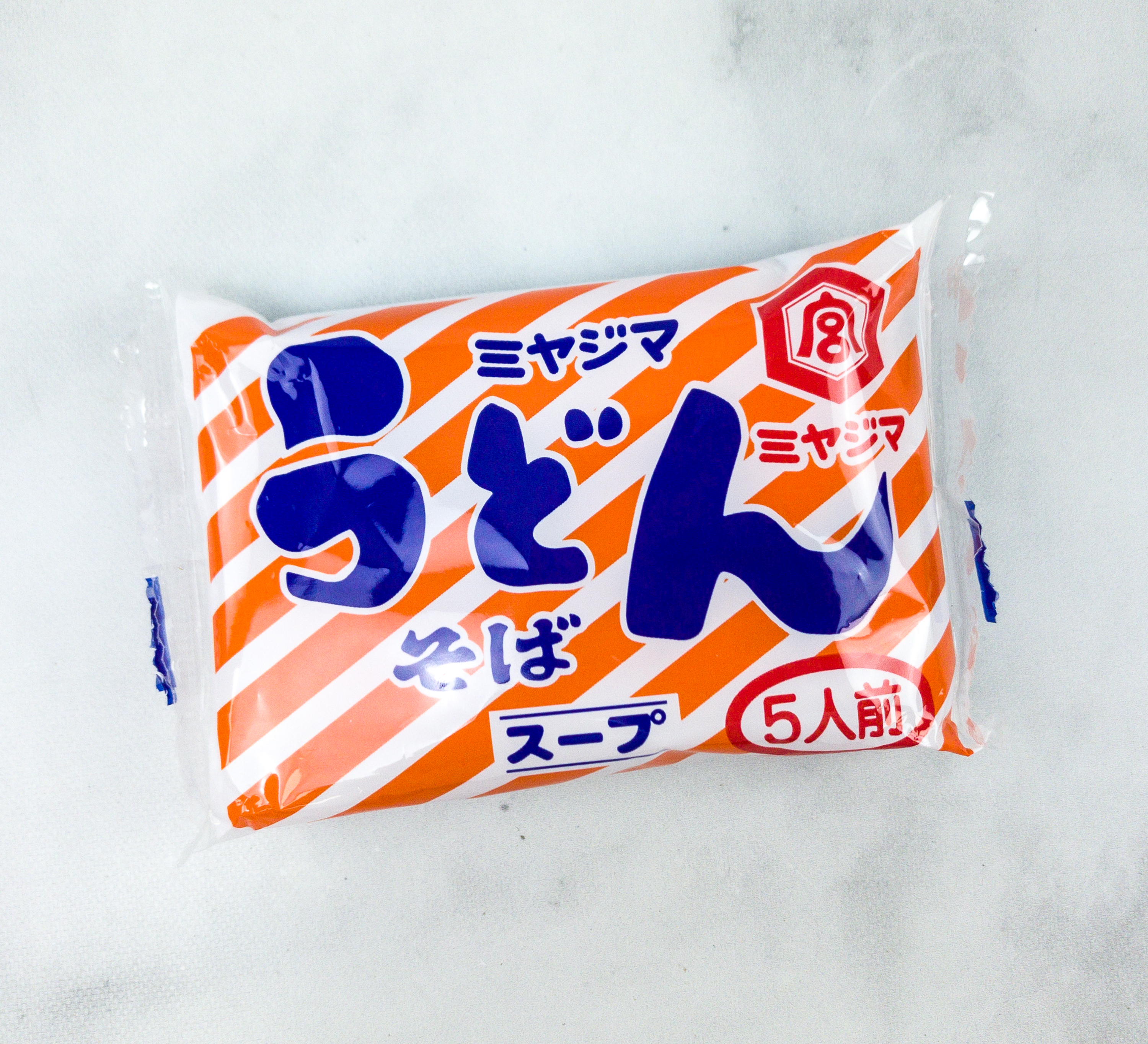 Udon Soup. My udon cravings were easily fulfilled by these packets of flavorful dashi soup base. They can be enjoyed as is or mixed with fresh udon noodles or soba noodles.
The pack contains 5 servings of the udon dashi soup base. You can also add some sauteed veggies and tofu to make the dish more filling.
Seafood and Vegetable Salt Ramen. This ramen's dashi broth is made more flavorful with bonito. It'll be tastier and more enjoyable texture-wise when topped with sauteed shrimp, sauteed bok choy, green onion, and soft-boiled eggs.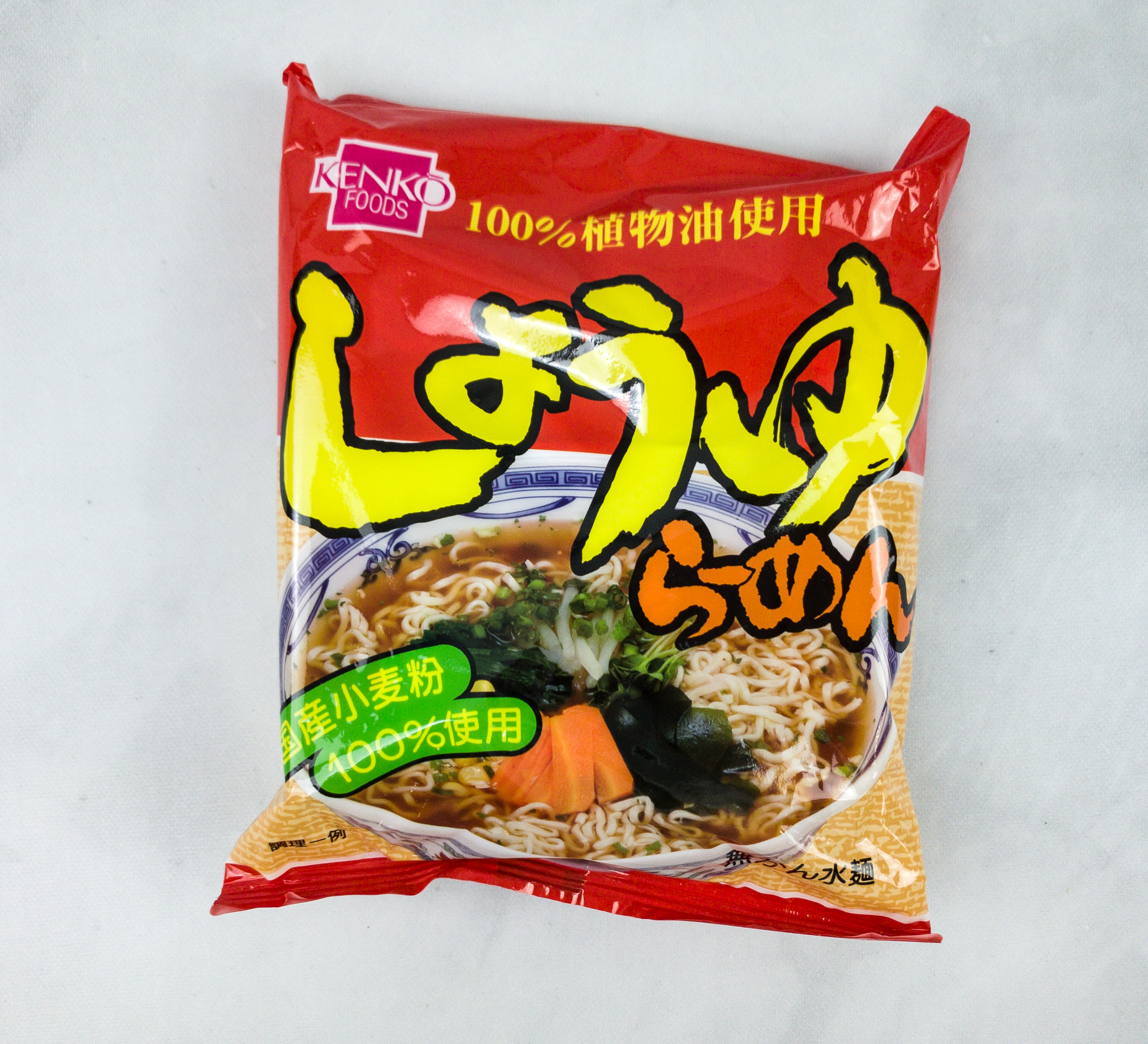 Kenko Foods Soy Sauce Ramen. Kenko Foods is known to make health-conscious foods, and this shoyu ramen is one example of their healthy yet tasty creations. It has a bold soy sauce flavor which is truly enjoyable, while the chewy and firm noodles are made from domestic flour and natural salt. You can try to add dried nori, corn, and bean sprouts for texture and more flavor.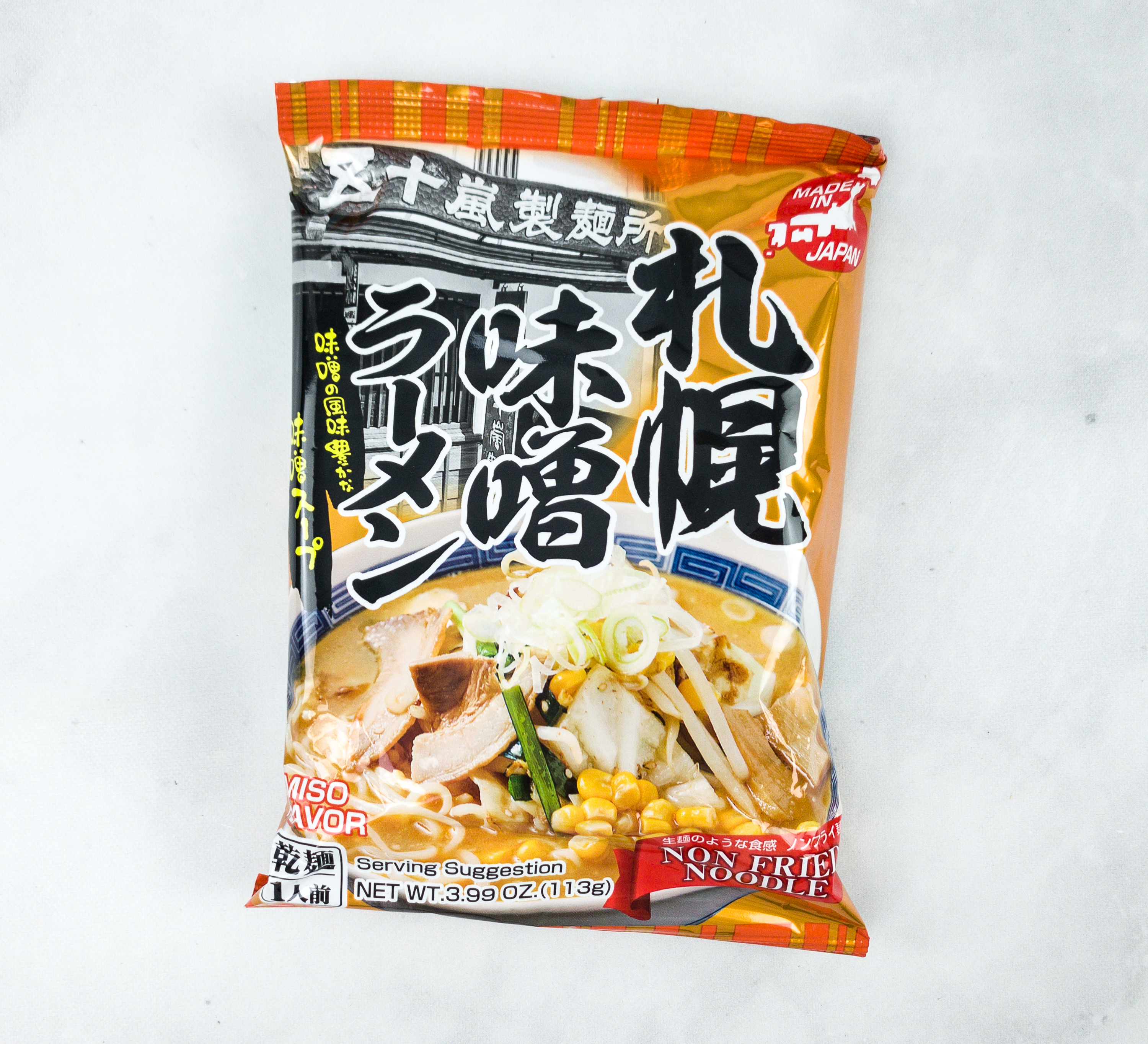 Sapporo Miso Ramen. Another miso flavored inclusion in this month's box is this Sapporo miso ramen. Both the scent and flavors are diffused perfectly, you can taste the rich miso flavor in every sip and slurp. You can add some sliced char siu, bamboo shoots, and corn for a fulfilling noodle experience.
Umai Crate is a feast for noodle lovers! Every month, we get to experience different parts of Japan with the included noodle specialties and amazing flavors that come from The Land of the Rising Sun. Our taste buds aren't the only ones satisfied but our curiosity about the noodle-eating culture as well. Aside from helpful information about Japanese noodles, the booklet even has recipes that we can easily follow. If you're a noodle lover, this subscription is a good match! Expect unique noodles and noodle add-ons that you can't easily find in stores here in the US!
What's your favorite ramen this month?