We have the eighth spoiler for the Summer 2020 JourneeBox by Kevia! Shipping will also now start 8/15.
UPDATE: Due to demand beyond our expectations we have taken steps to increase production of our Brown Suede Lariat Necklaces. They are now available as a selection! Please note if you select the brown lariat you will not receive the vase. 
The theme this quarter is GRAND CANYON!
Journee to the Grand Canyon. While we are all chilling at home, take a trip with the latest JourneeBox as we tour the Grand Canyon.
DEAL: Get $10 off your first JourneeBox! Use this link to subscribe and coupon code SUMFUN2020.
Annual subscribers will receive:
Grand Canyon Go Bag
Our antimicrobial bag is the perfect addition for your next adventure. Measuring 8inches wide x 8.5inches high with a waterproof inside pockets for your phone, ID, and interior zipper pocket to secure your goodies. The Grand Canyon Go Bag is made of a resilient antimicrobial fabric with a southwest inspired gold embossed geometric pattern developed for the Grand Canyon box. The removable wrist strap presents a hands free option, while keeping your valuables secure on any urban and natural trails you find yourself on.
Each box includes:
Redwall Canyon Candle!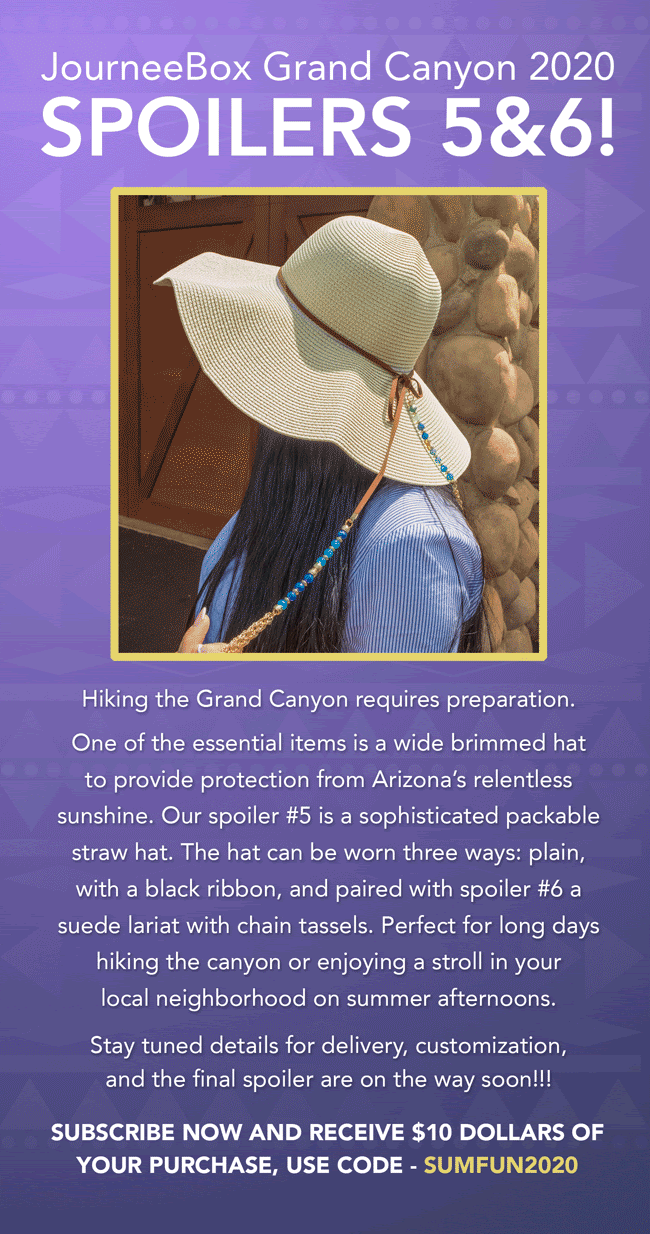 Straw Hat & Suede Lariat with Chain Tassels
Water Bottle in Ivory, Pink Lemonade OR Cool Gray
Plus: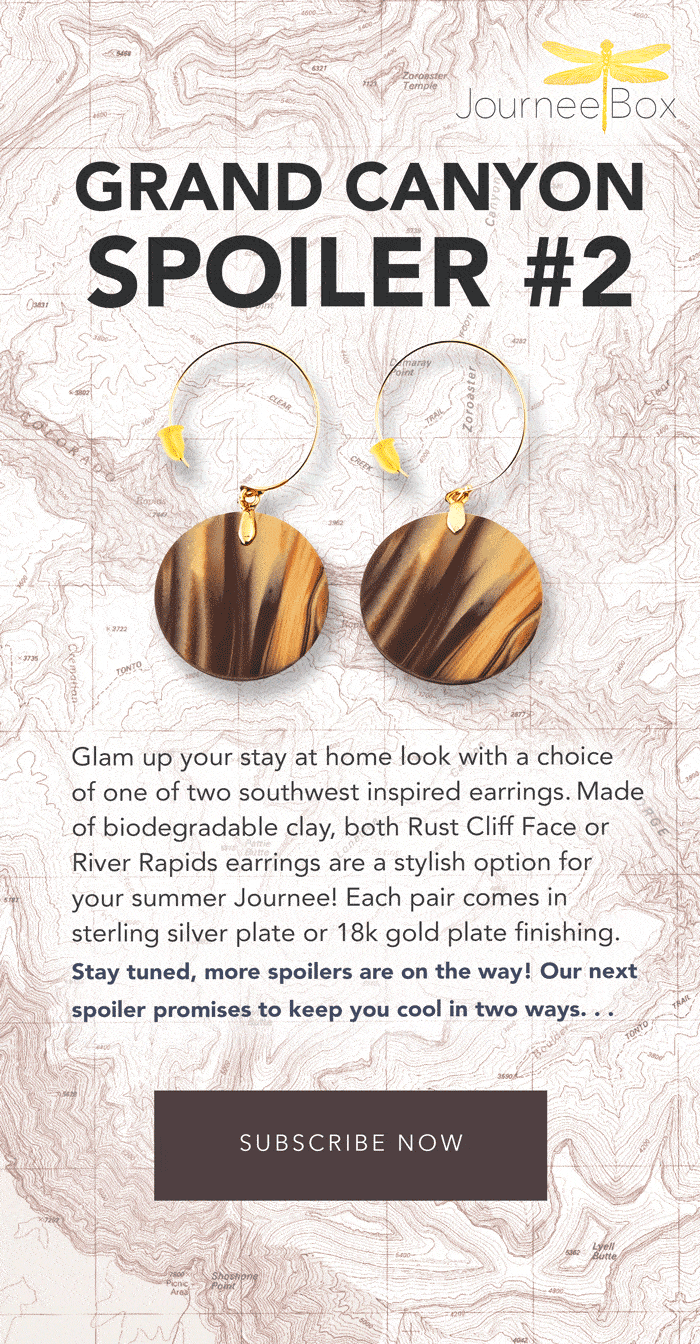 One of these Grand Canyon Earrings in Rust Cliff Face OR River Rapids!
These handmade earrings are made of biodegradable clay. What is your first choice for the Grand Canyon Earrings?
Kevia Disinfecting Wipes!
After your morning hike, break out your picnic fixings and cleanse your hands with our moisturizing wipes. Featuring aloe vera, essential oils, and 70% isopropyl alcohol these wipes are a good companion wherever your Journee takes you.
What do you think of the JourneeBox spoiler?