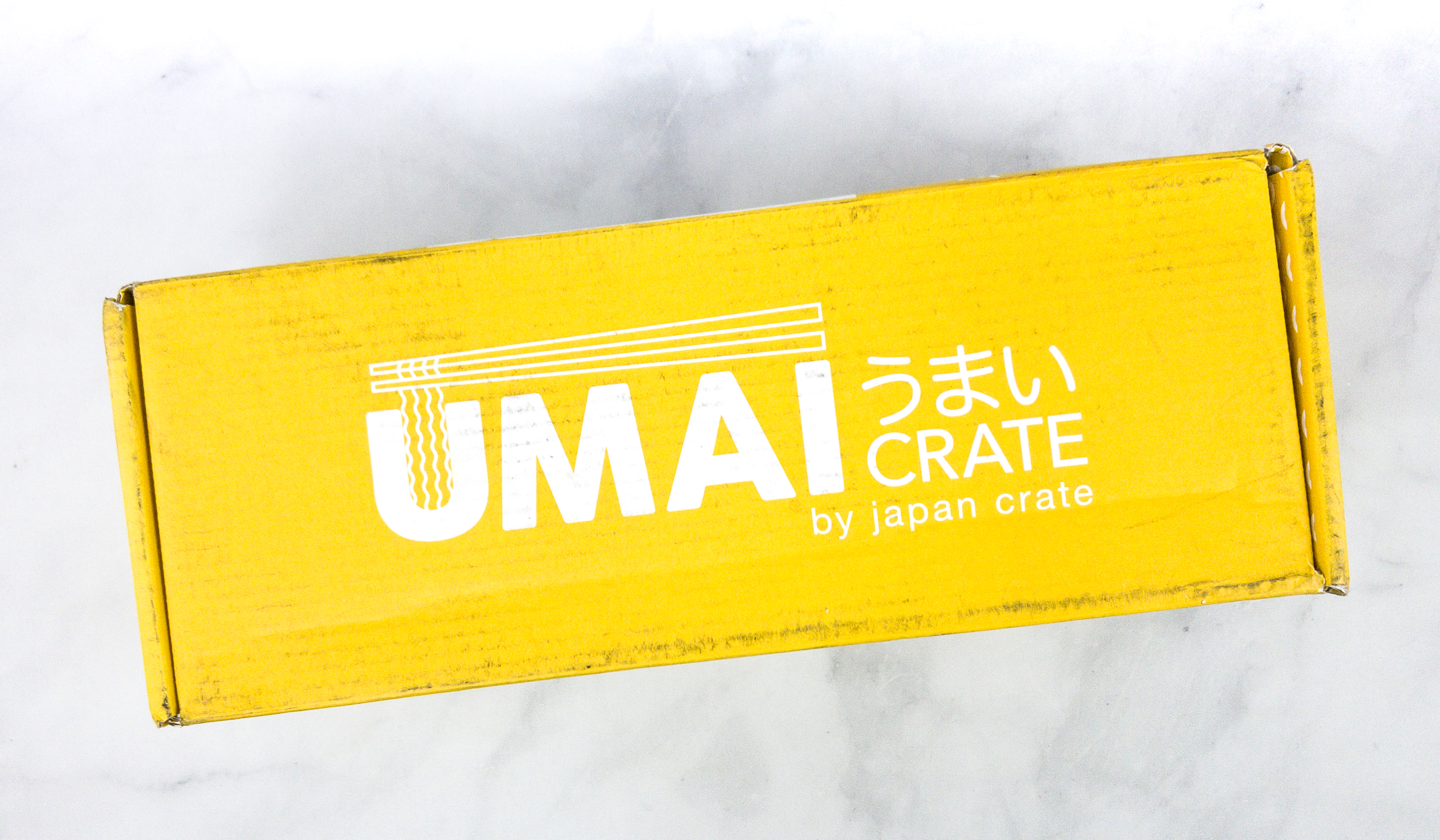 Umai Crate is a monthly subscription box that brings you exclusive Japanese-style noodles every month. The subscription costs $25 per month, and you'll get 7-8 noodles, plus bonus items like gachapons, collectible chopsticks, and more.
Umai Crate is from the same makers that bring you Japan Crate, Doki Doki Crate, and Kira Kira Crate!
DEAL: Take $3 off your first crate. Use coupon code HELLO.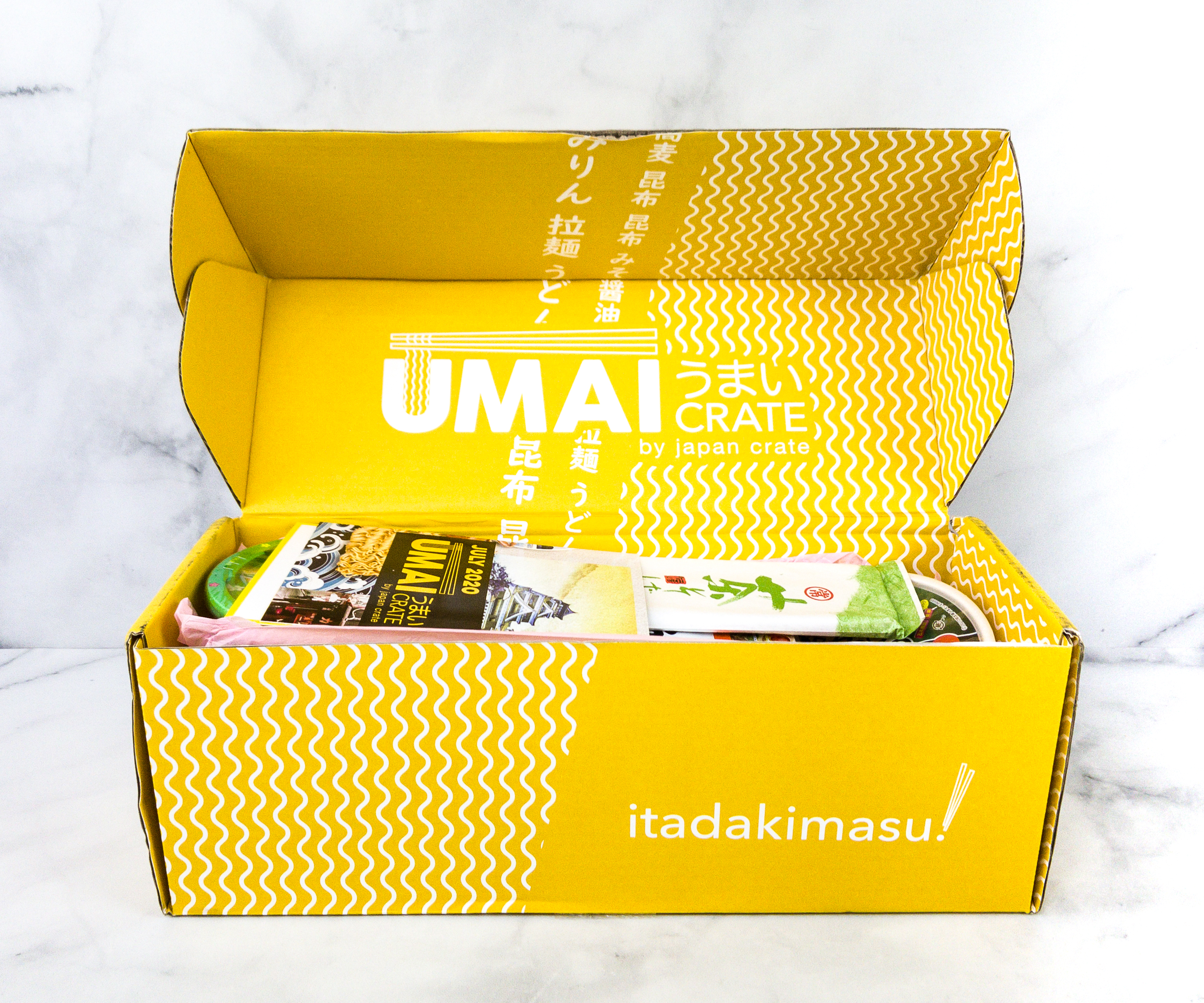 I'm excited to try this month's featured noodles!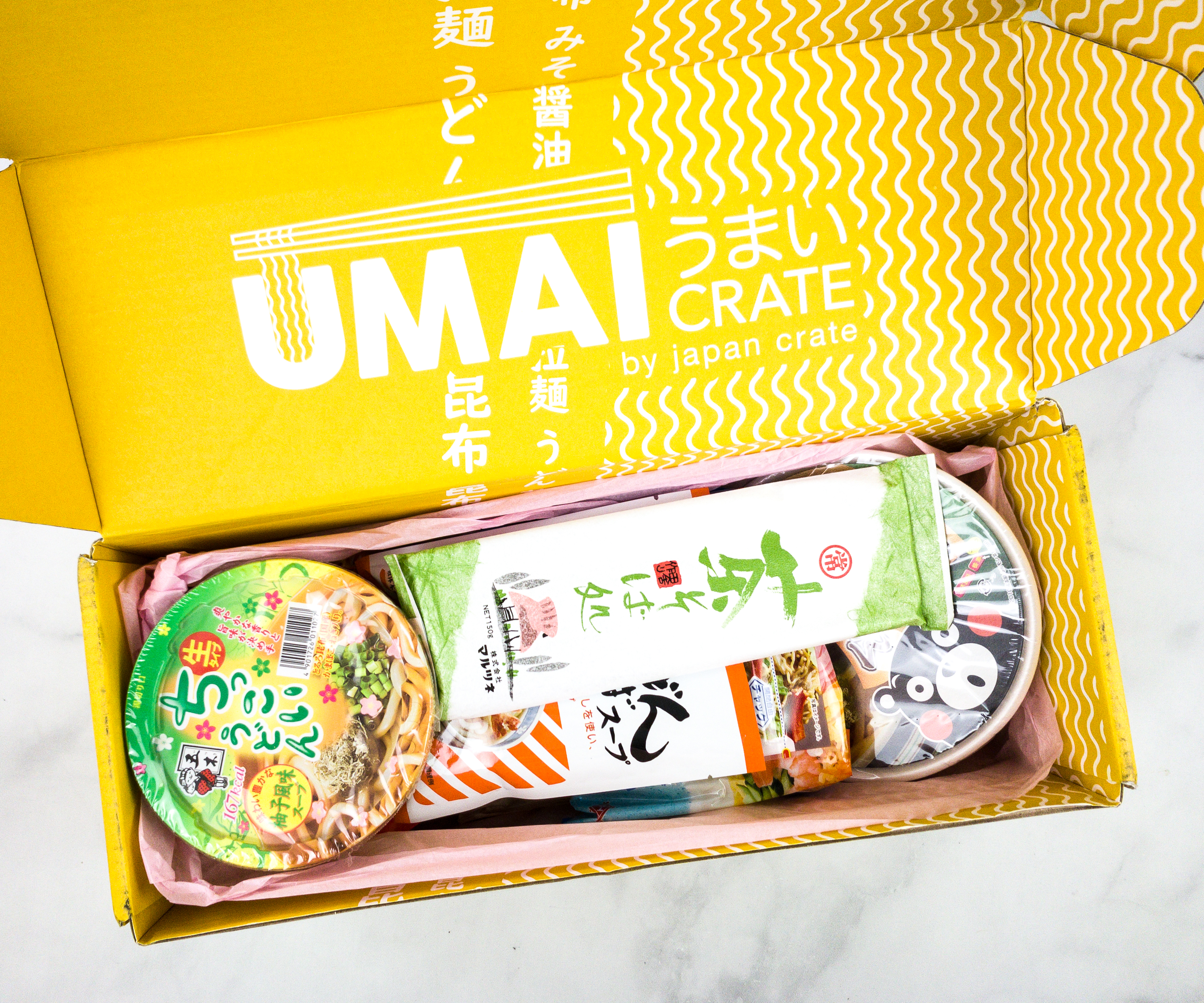 This is the July 2020 edition of Umai Crate. The box is almost the size of a windowsill planter, and it's packed with yummy noodles!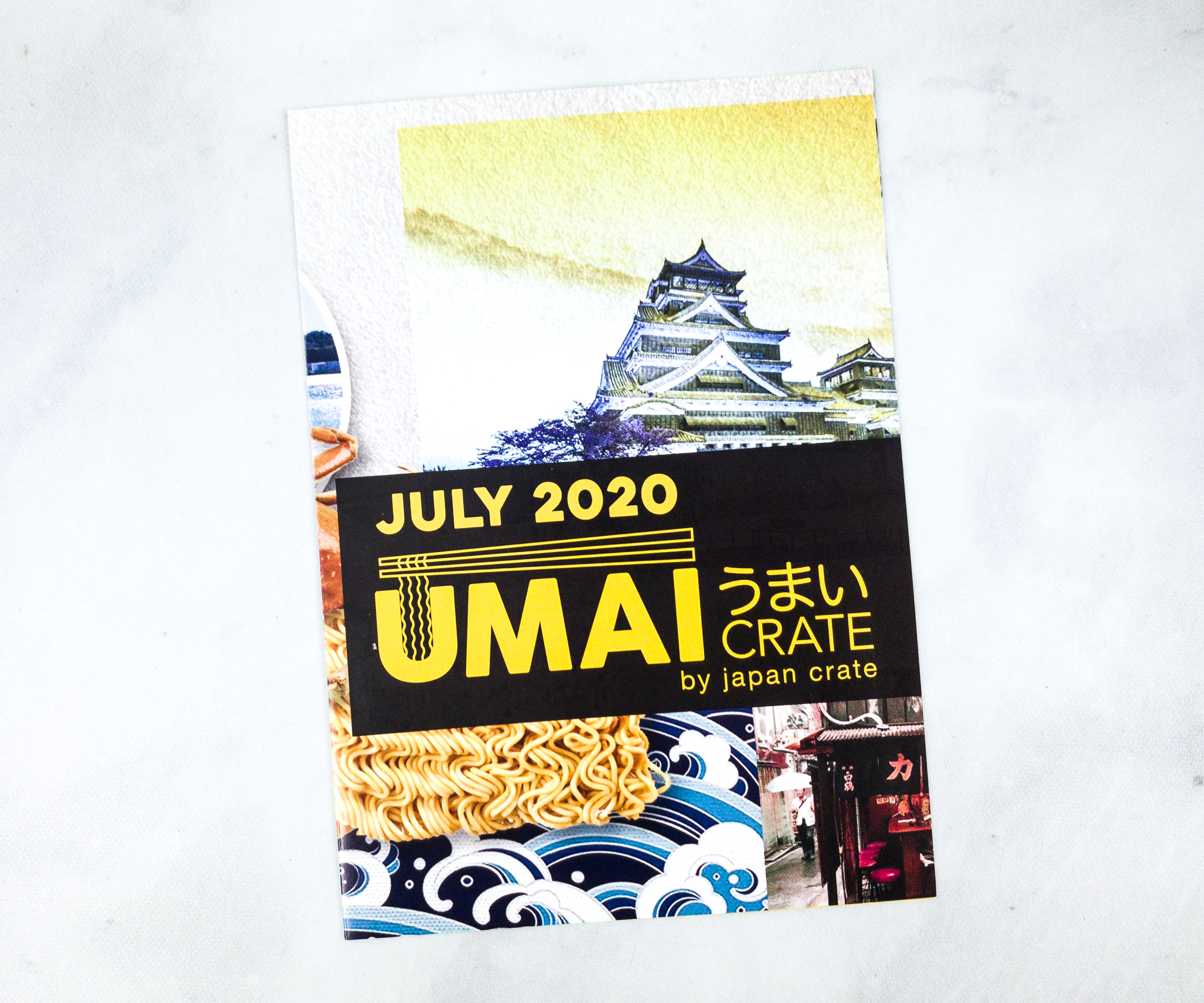 It includes a booklet that contains a couple of fun articles about noodles and the noodle eating culture in Japan.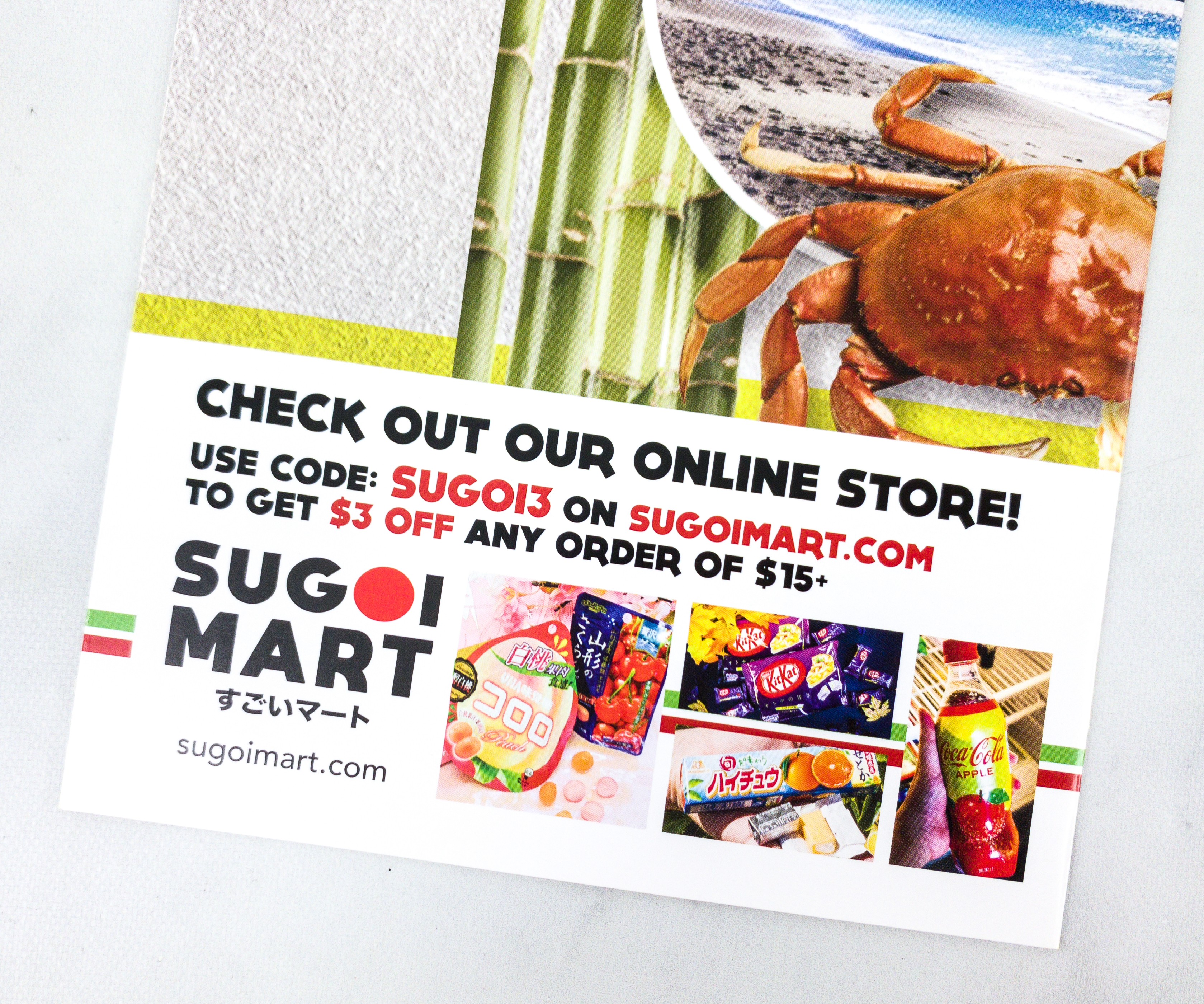 There's an included ad for Sugoi Mart!
There's a list of all the items in the box, with their specific descriptions and directions for cooking. We also got a bonus item, which is the Fish Kezuri Powder!
The box also includes an exclusive Umai Crate recipe. This month's featured recipe is Kezuri Kamameshi Rice!
Everything in my July 2020 Umai Crate box!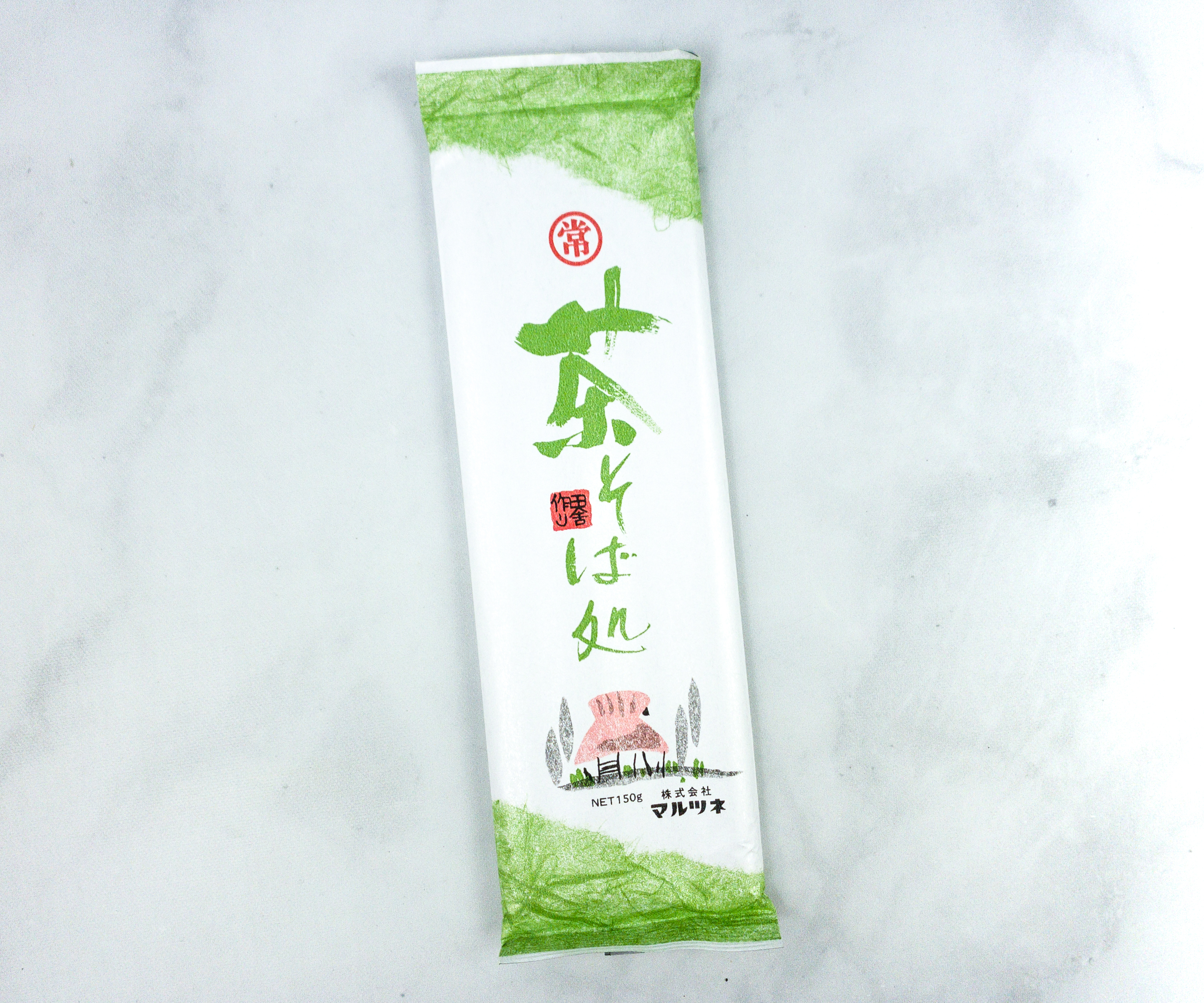 Chasoba. Chasoba is thin noodles infused with green tea. They're usually made from buckwheat flour, water, and red Ako salt, and the green color usually comes from green tea like Uji tea. This will be amazing as cold soba served with tsuyu sauce or any of your favorite dipping sauces!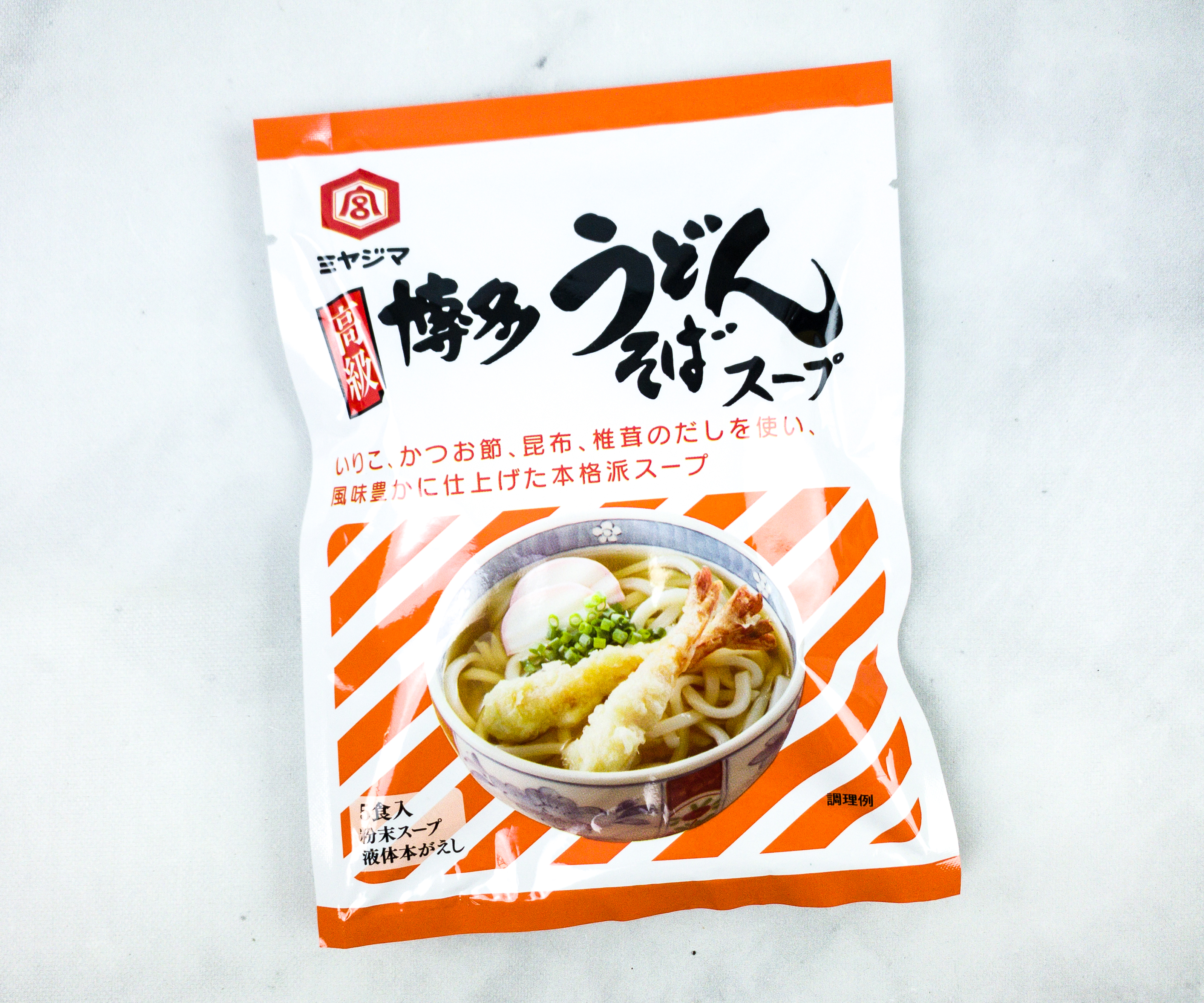 Hakata Udon Soup. The udon soup base is made from dried sardines, dried bonito flakes, kelp, and shiitake mushrooms. It's a tasty soup base that can be paired with fried shrimp tempura, narutomaki, and heaps of green onion!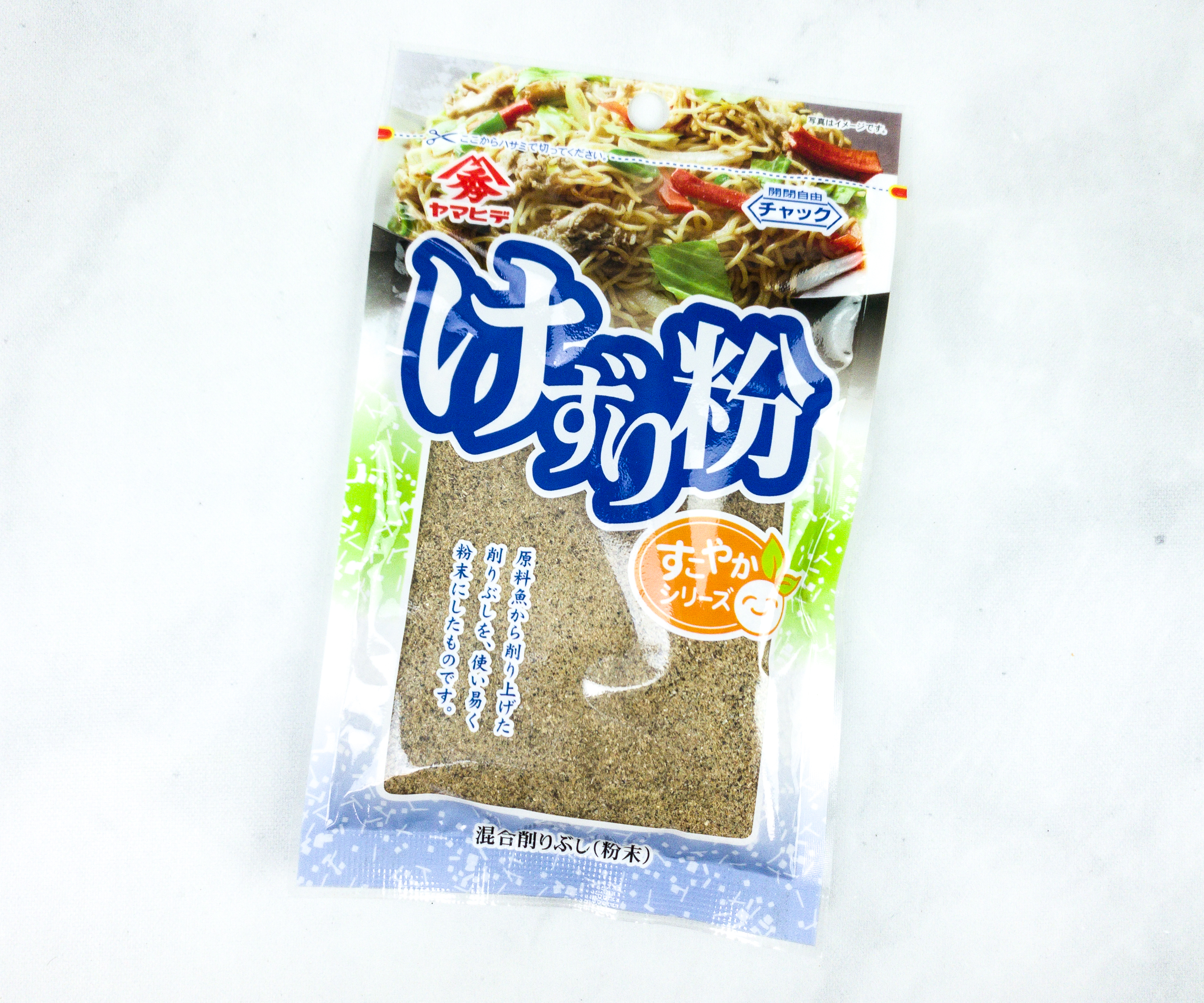 Fish Kezuri Powder. This powder is one of the best alternatives for bonito flakes, as it's also made with sardine and mackerel shavings. It can be used to make dashi stock, and all you need to do is to add water. It works well with takoyaki and okonomiyaki. Delicious!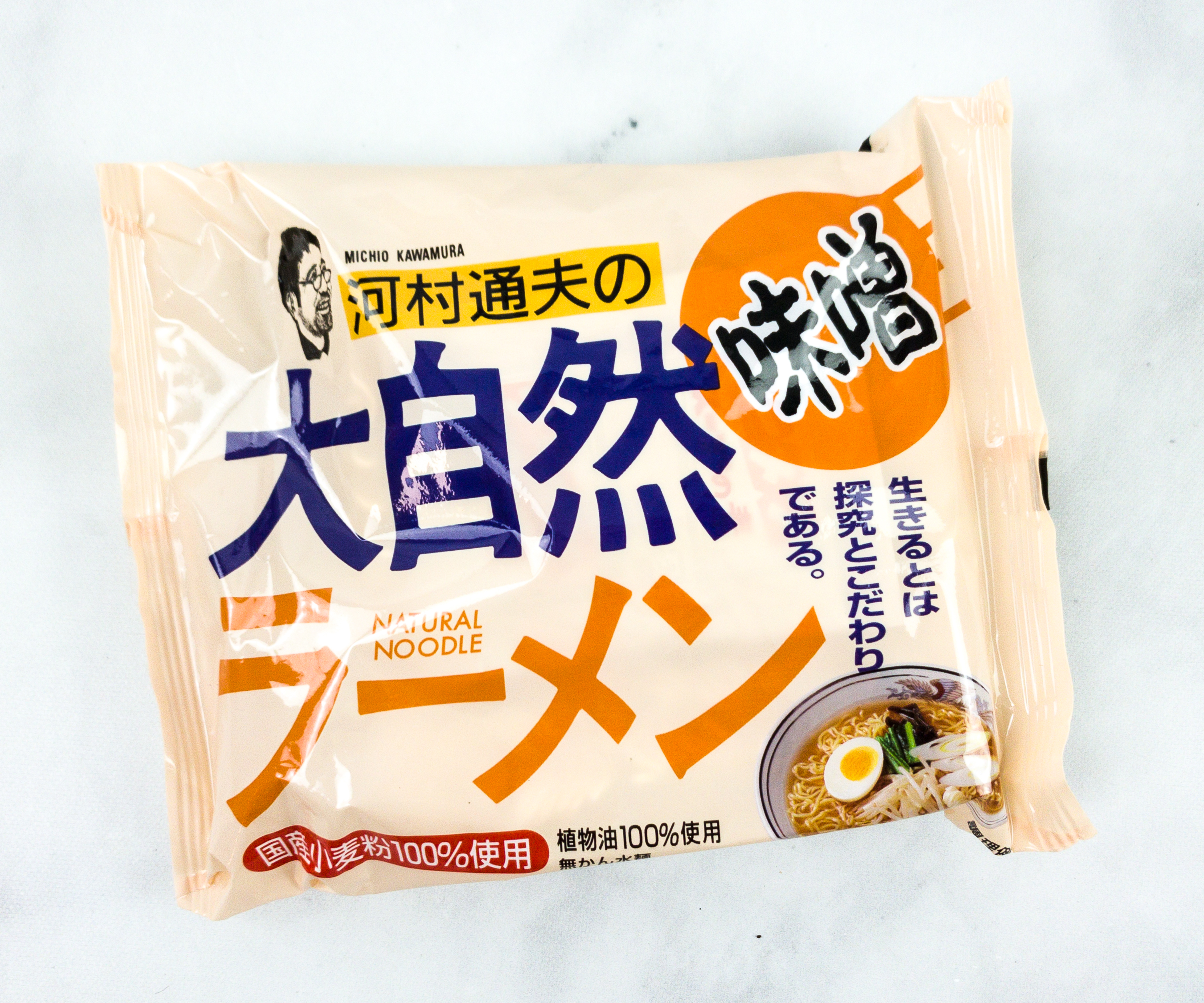 Nature Miso Ramen. Miso Ramen is a staple in Japan, and I love that Michio Kawamura's version is healthier (made from natural salt and 100% domestically sourced flour). It has the balanced flavor of shoyu and sesame, and to make it more special, you can add soft boiled eggs, sesame seeds, and bamboo shoots.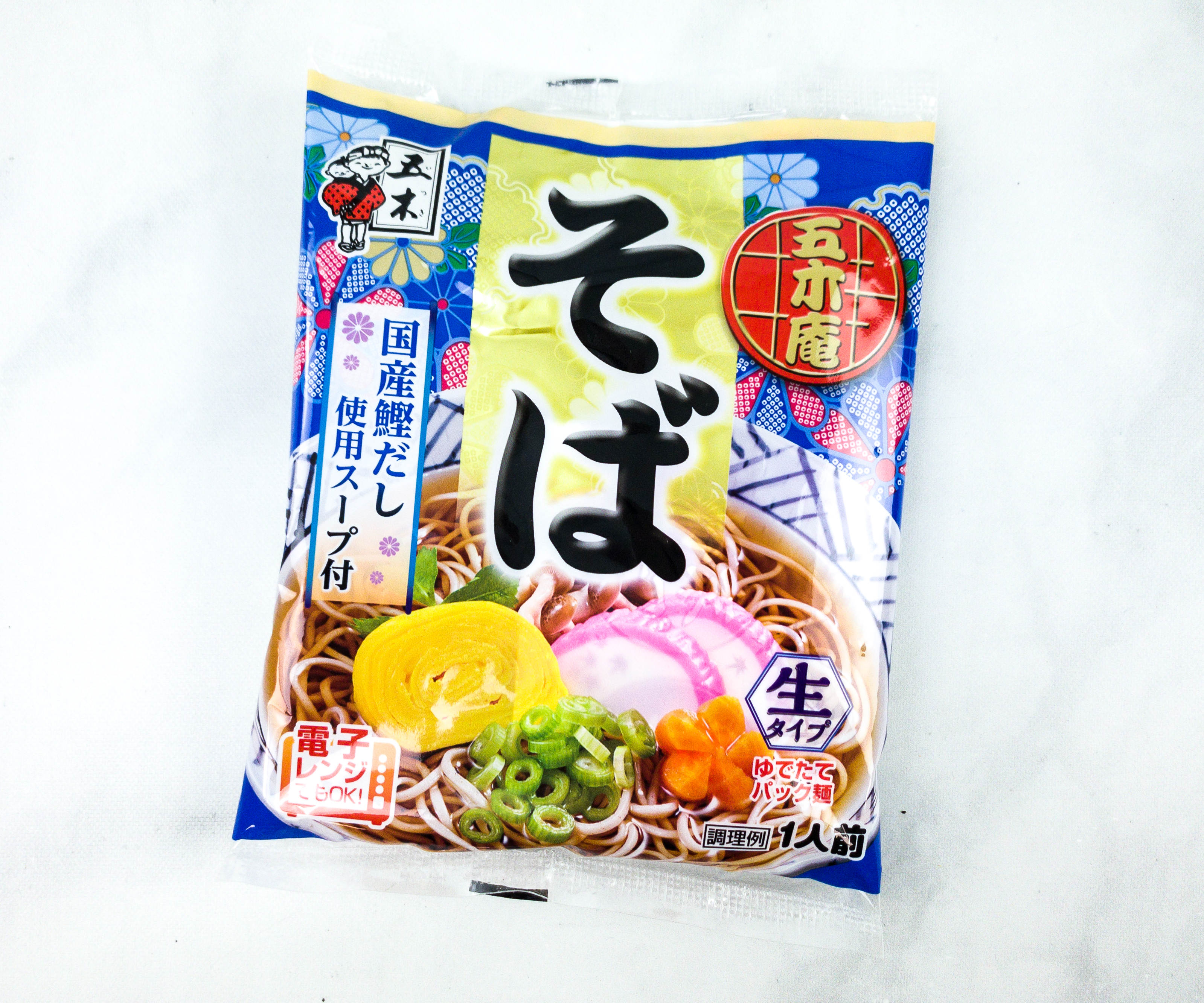 Itsukian Soba. It's another noodle dish that has a yummy soup base: bonito, shoyu, and some spices! This packet also contains extra-long noodles. After boiling the noodles for a minute, you can add the flavor packet and stir completely, then serve with narutomaki, slivered carrots, and green onions.
Shoyu Hiyashi Chuka. Summer calls for cold and refreshing dishes, and cold noodles is definitely one of them! This noodle dish has a sweet and sour soup flavor and it's best served with veggies. The noodles look good with slices of cucumber, tomatoes, carrots, and char siu.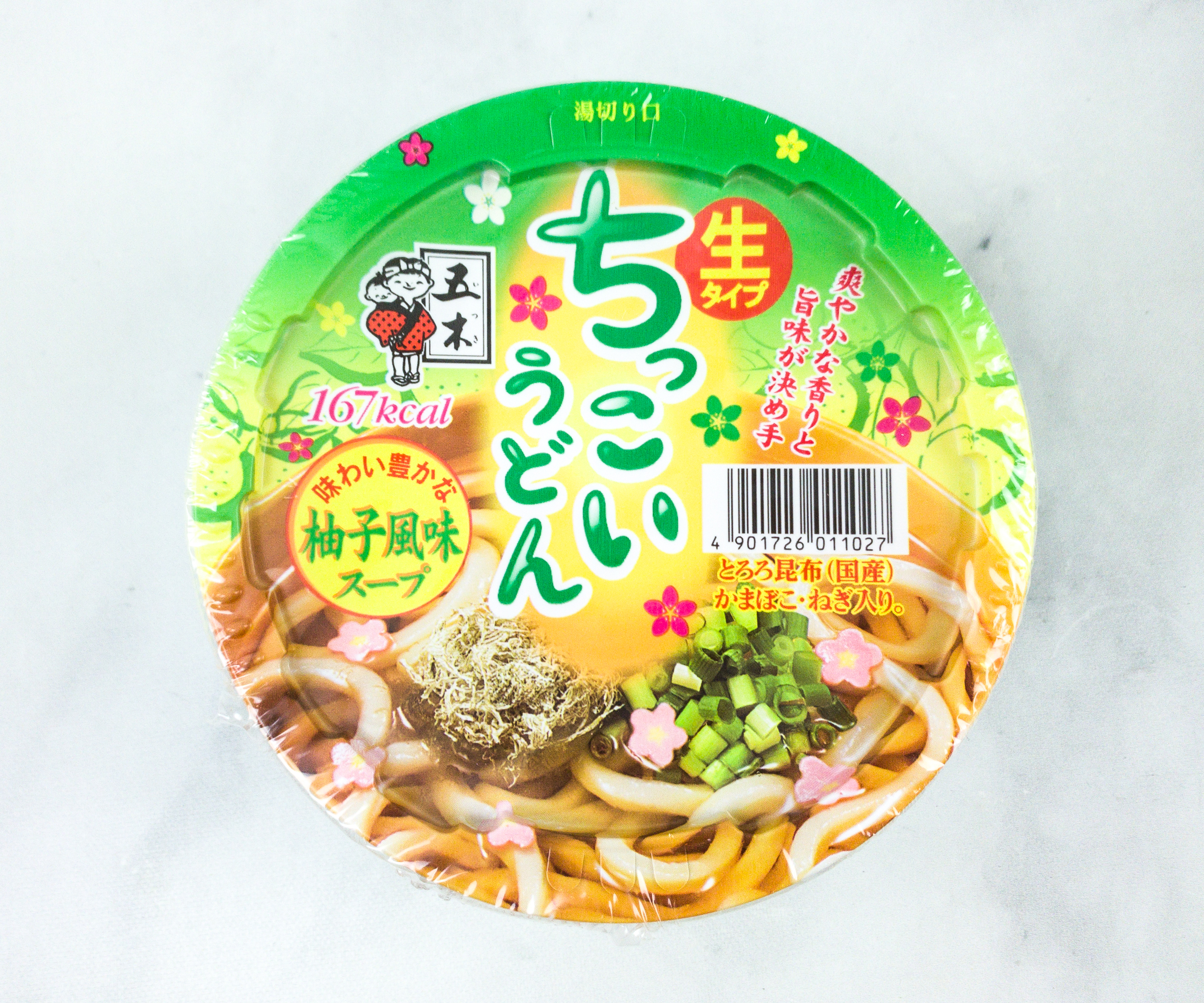 Yuzu Udon. Here's another udon dish, but this one comes in a bowl. This one has a bright, citrusy flavor coming from the Yuzu!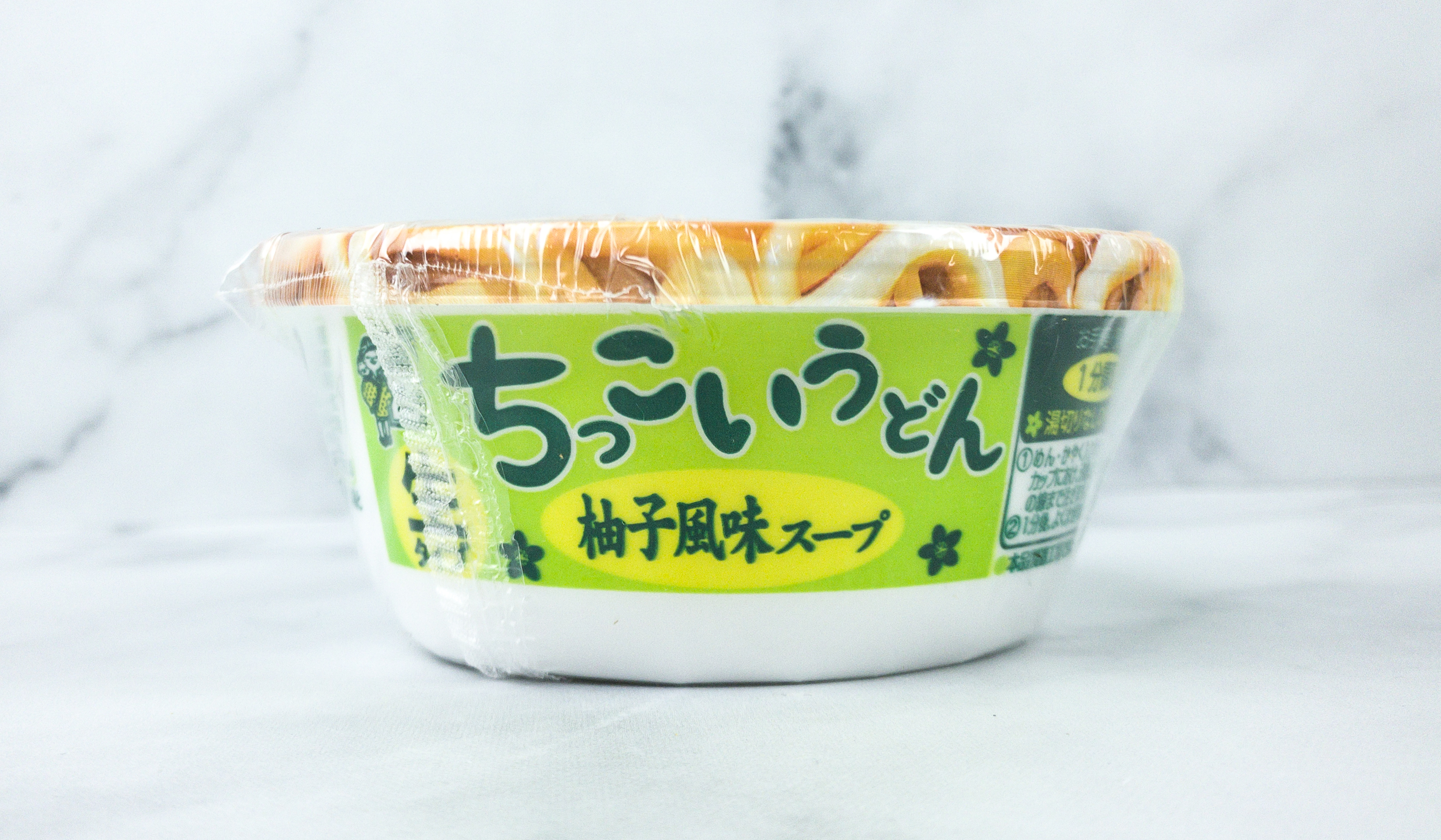 The soft udon noodles are swimming in a broth with delicious flavors of salmon, kelp, and shoyu. It's a nice summer treat to keep you refreshed and full.
Kumamon Tororo Udon. It's one of the nicest udon I've ever tried. It has a nice and chewy noodle texture, and the bonito stock is simply delicious, plus it has slices of tororo kombu kelp as topper.
Though it starts out fluffy, it soaks up the broth immediately and becomes very sludgy, assuming the texture of the slime you find atop frog ponds (though the comparison isn't flattering, it is extremely accurate). It has a silky texture and mild flavor, setting the dish apart.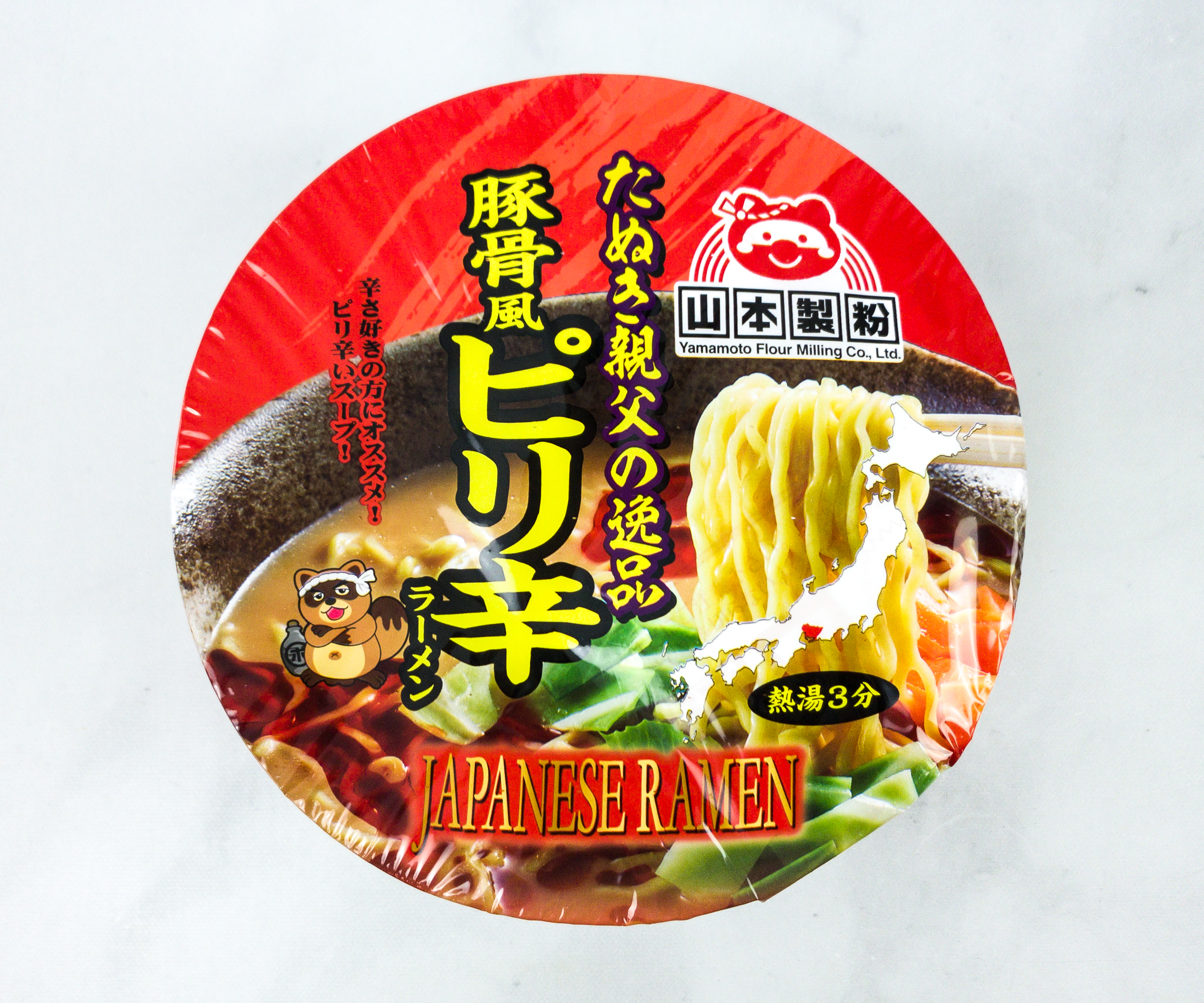 Tanuki Oyaji Spicy Ramen. Ramen lovers who love Asian spiciness will love this variety from Tanuki Oyaji!
It has a yummy broth that packs a punch on the spicy side. The heat is relatively gentle while devouring the noodles, but it really builds once you start sipping the broth. The noodles are firm and blend well with the spicy broth, making the flavors come together nicely. It's really a nice soup that warms your insides!
I love authentic Japanese noodles and Umai Crate brings the most delicious ones to my door every month. This month's box has a variety of noodles, from ramen to udon to cold noodles and more! The flavors are really great! Another thing that I love about this box is that everything can be prepared in a short span of time, so I'll have more time enjoying and indulging with the amazing flavors and textures of the noodle dishes. They also include a booklet with helpful info, and there are also recipes that I can easily make!
What's your favorite ramen this month?