Ipsy Glambag Plus is the upgraded version of the monthly Ipsy Glam Bag. For $25 a month, it contains 5 full-size products from brands you love, plus a deluxe makeup bag with every shipment. The promised value of each box is $120 worth of products. It will contain variations, but there are far fewer compared to the regular Ipsy Glam Bag. Be sure to continue to rate and review your bag to help personalize it to your needs. Check out our Ipsy Glam Bag Plus explainer to find out every detail of this subscription!
Starting next month, Ipsy Glambag Plus subscribers will be choosing three items for their bag, not just 1! See the details here!
The items arrived in a pink box.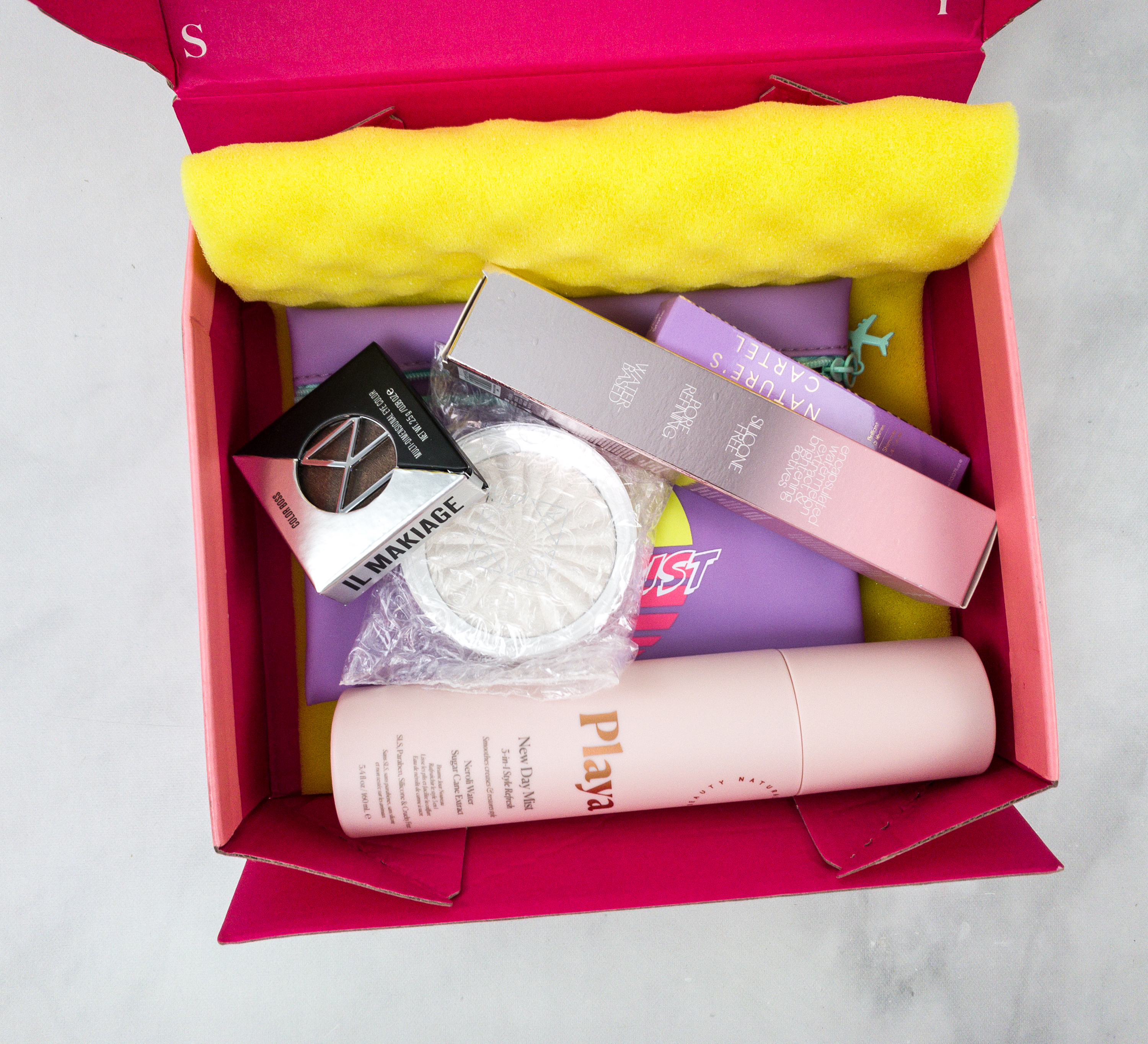 They are nestled on a yellow foam to protect them during transit. Most of the items came in their original packaging.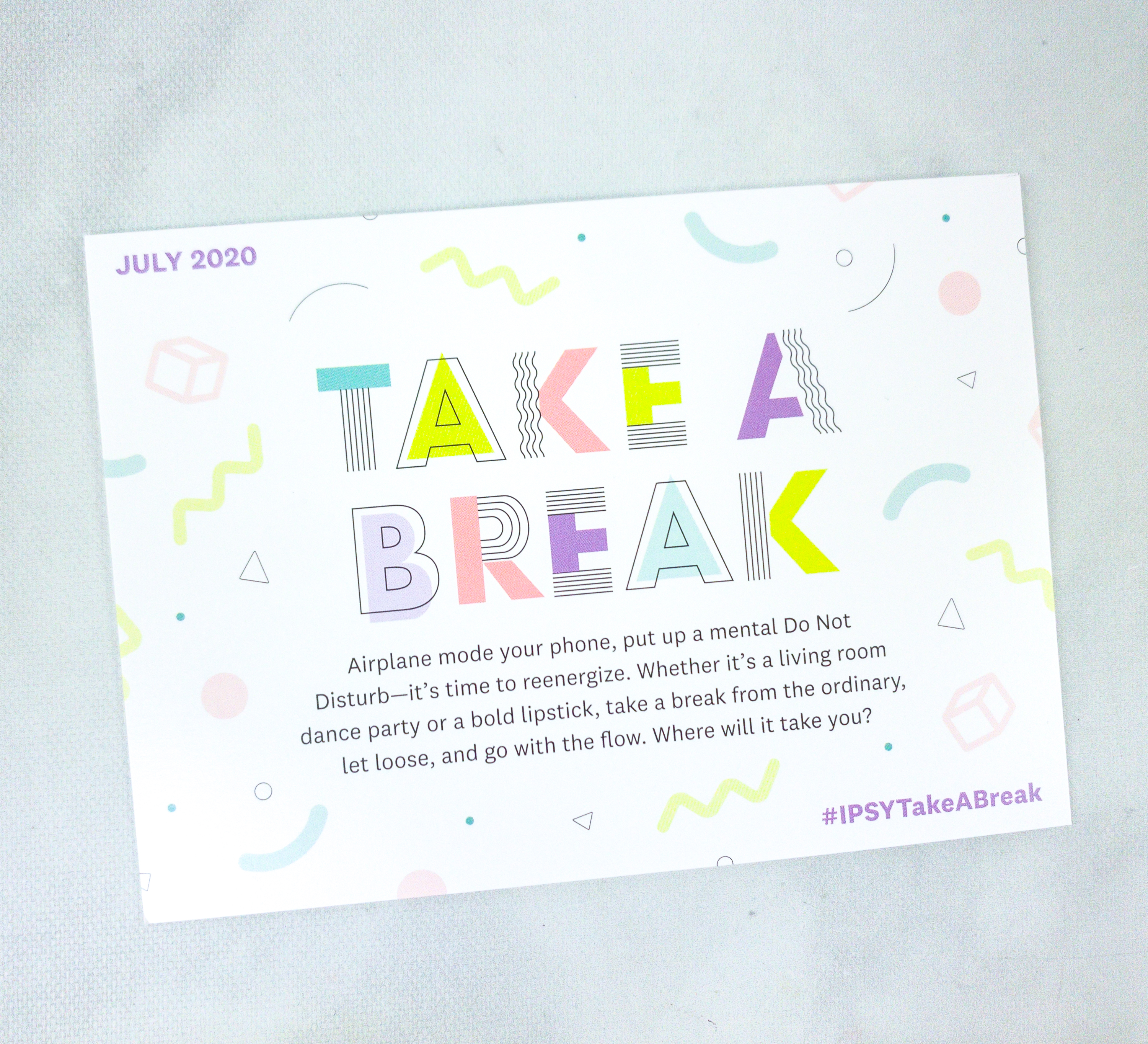 The theme for this month is TAKE A BREAK!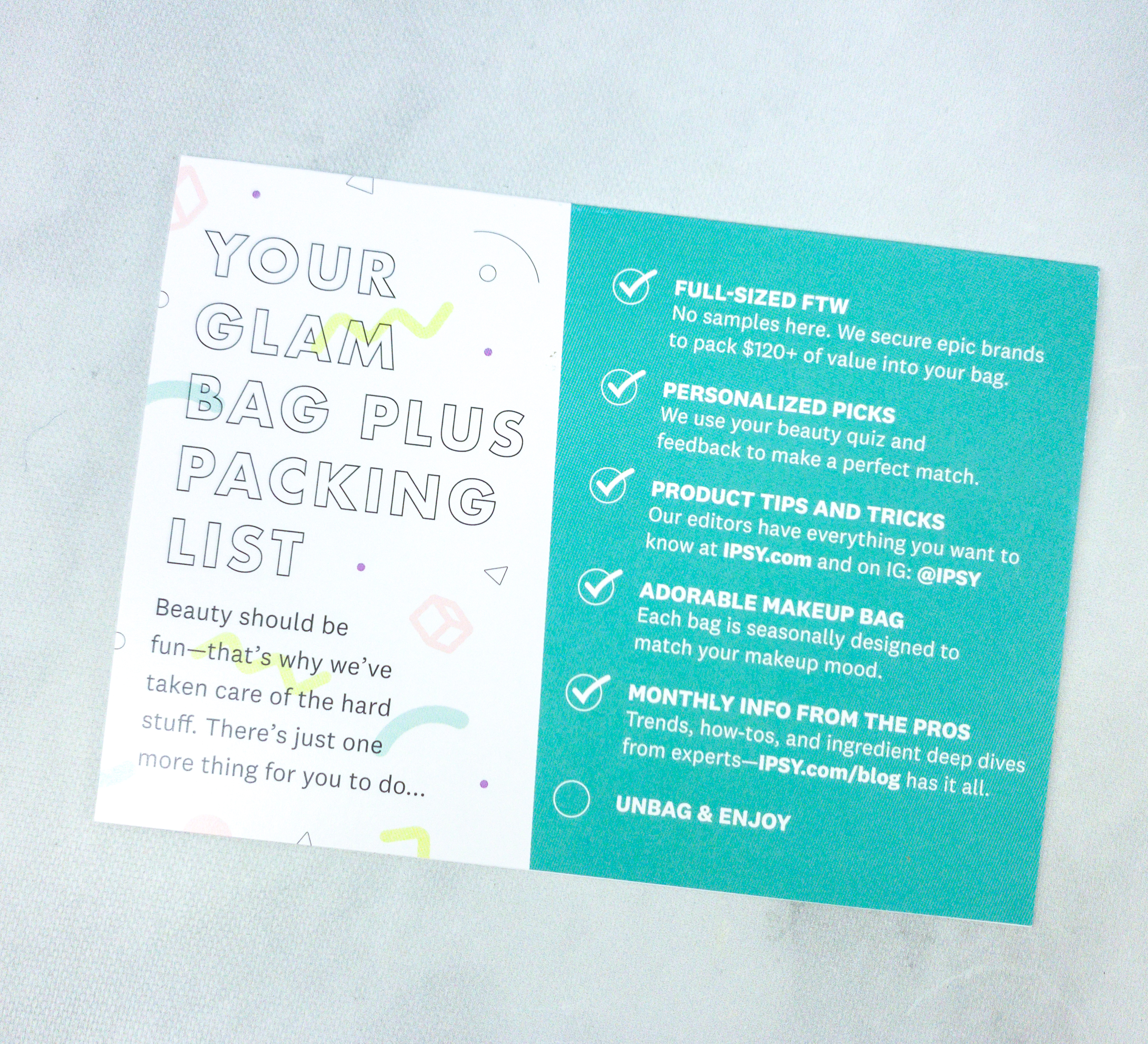 The card includes details about your subscription and other things you can expect.
There are also tips on how to enjoy the Ultimate Beauty Staycation.
Everything in the box!
Ipsy Glambag. This month's pouch is travel-themed. It's purple and the print that says "wanderlust" has a retro look to it. The zipper pull is a plane!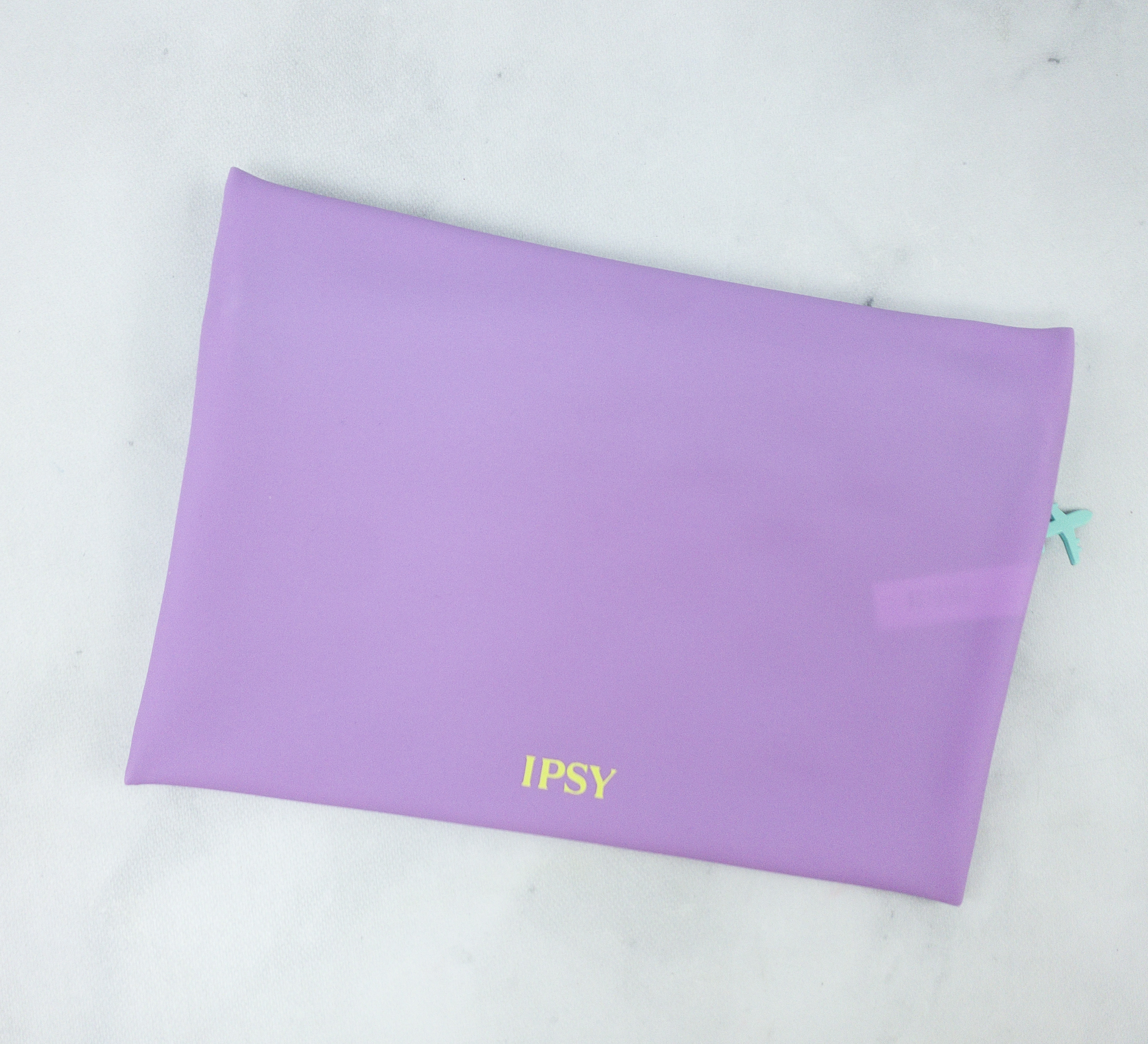 The back is plain, and only has the IPSY branding on the bottom.
Playa New Day Mist ($24) This is my choice item! This hair mist is a lifesaver! It instantly tames my fuzzy hair, even during the middle of the day, even without a blow dryer or a hair iron. I like that it dispenses a fine mist that grazes my hair and calms unruly strands. It also adds shine as it instantly hydrates the hair making it look healthier and more alive! Ingredients include hydrating neroli water, balancing aloe water, and hair-taming sugar cane extract.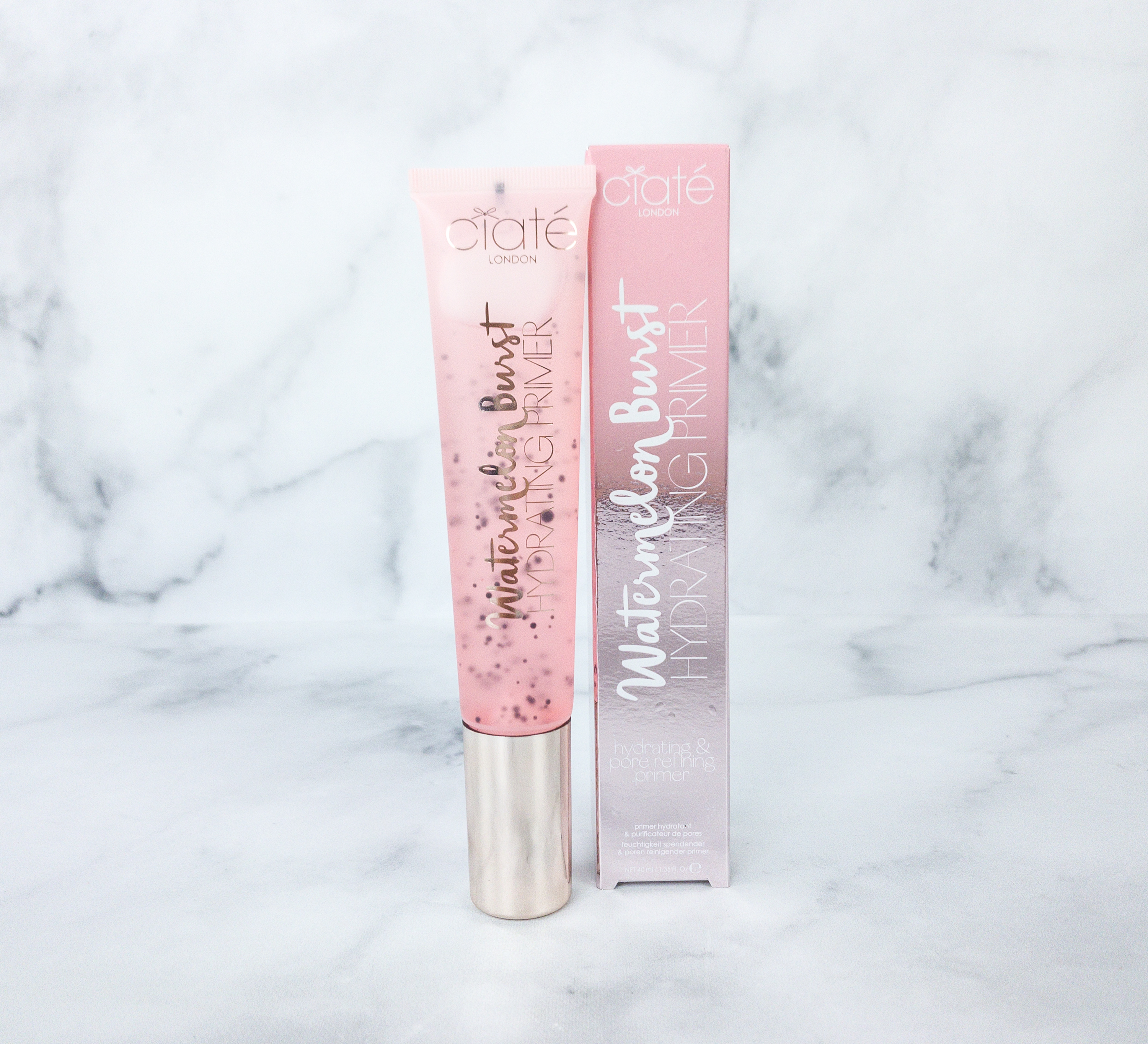 Ciate London Watermelon Burst Hydrating Primer ($28) I love watermelons, they are so refreshing! Just like the fruit, this watermelon extract-infused primer refreshes and hydrates the skin while prepping it for makeup. It comes in the form of a serum so it's lightweight, yet it manages to keep a full face of make-up on for the whole day. Other key ingredients are hyaluronic acid and vitamin E! It's really skin-friendly!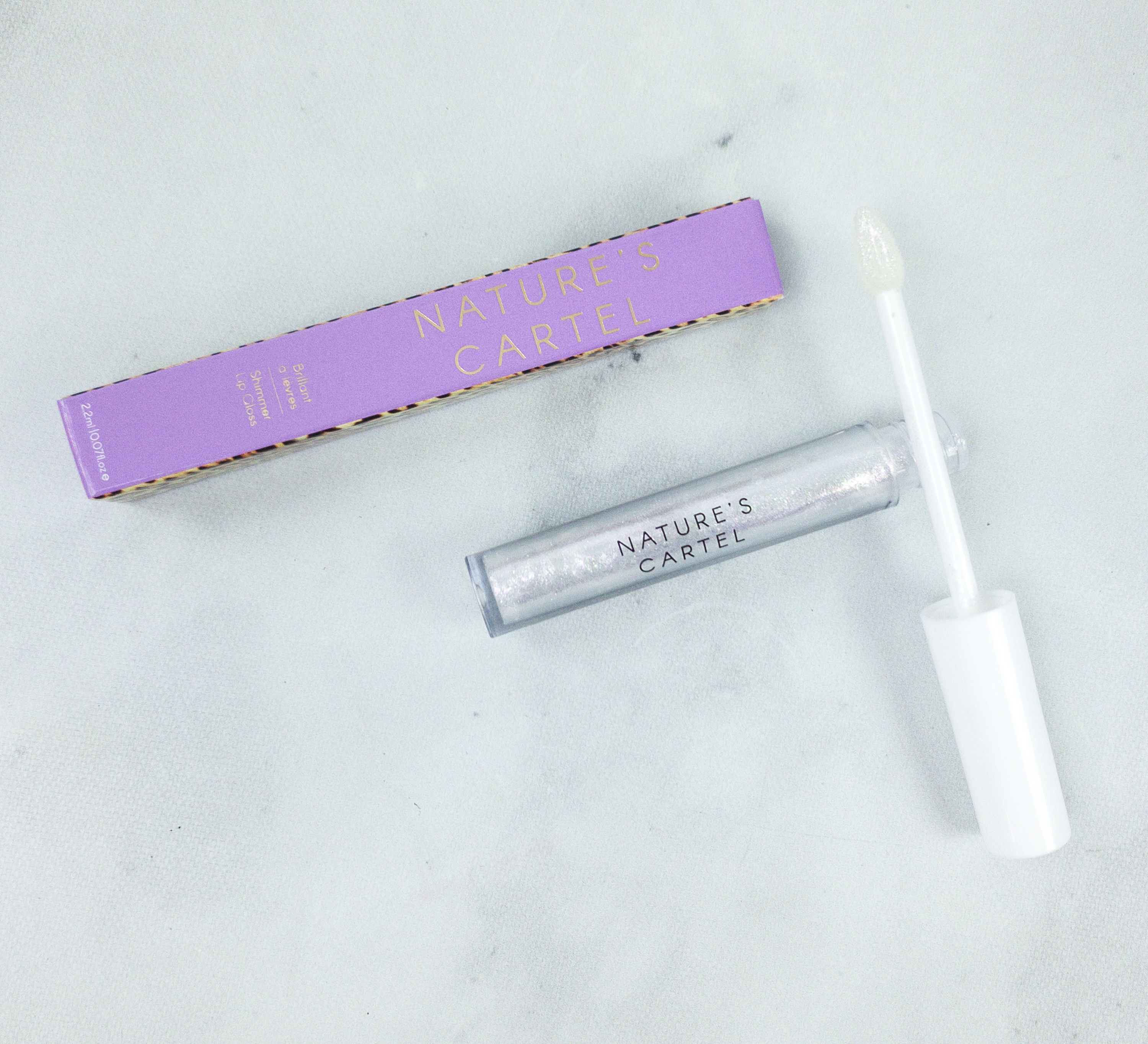 Nature's Cartel VCR Static Lip Gloss ($12) I mostly use this lip gloss as a lip topper because it looks good on just about any shade of lipstick I wear. It comes in a tube with a doe-foot applicator. The formula is comfortable on the lips and the high shine lasts!
OFRA Cosmetics OFRA x NikkiTutorials Highlighter in Glazed Donut ($35) This highlighter works best for lighter skin tones. It has a great shimmer to it and when packed properly, it will give you a dazzling wet look!
I received it in Glazed Donut, a frosty-white, pearlescent shade.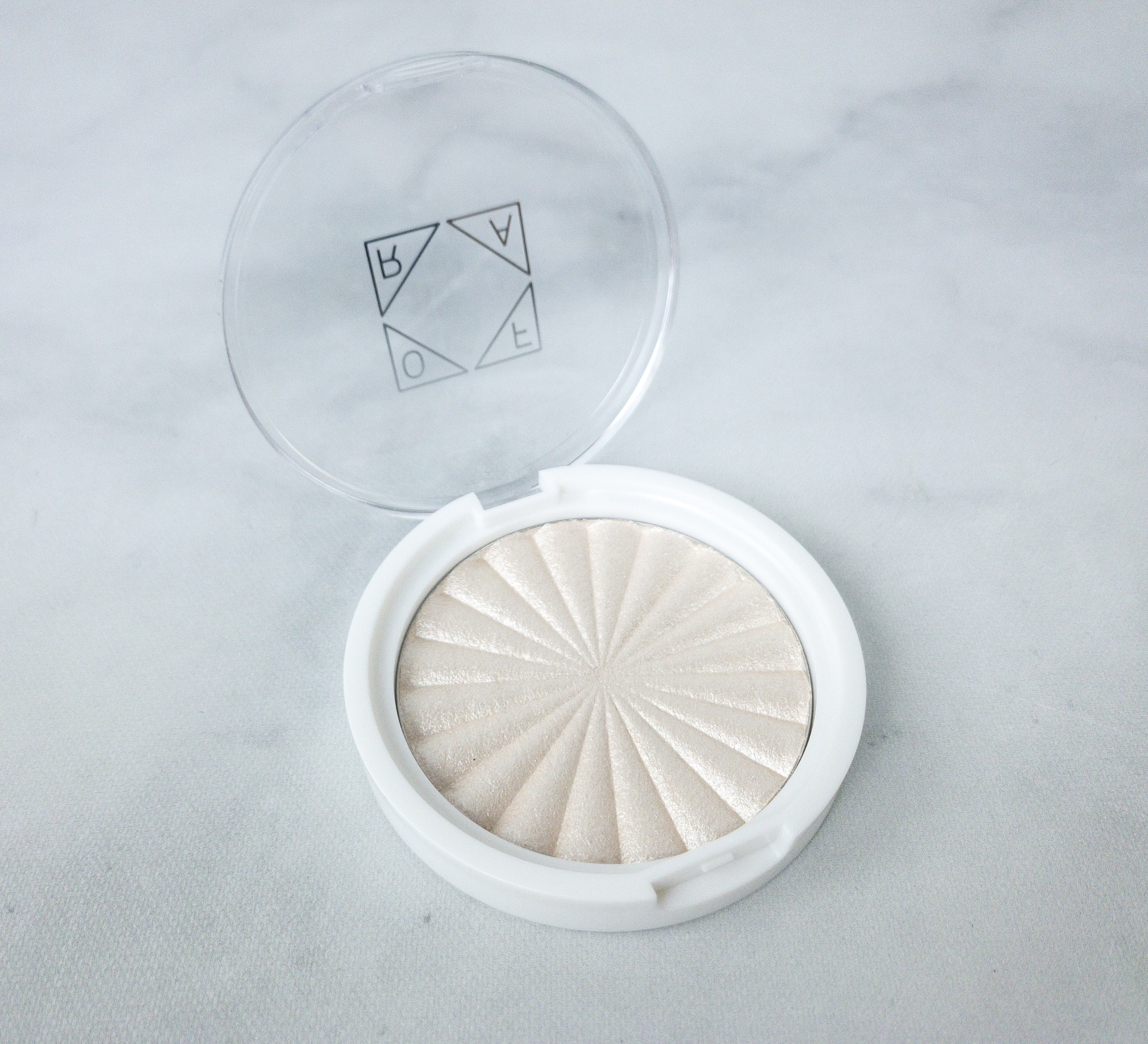 The pigmentation is great and the formula is just amazing. It melts into the skin and gives you that radiant glow!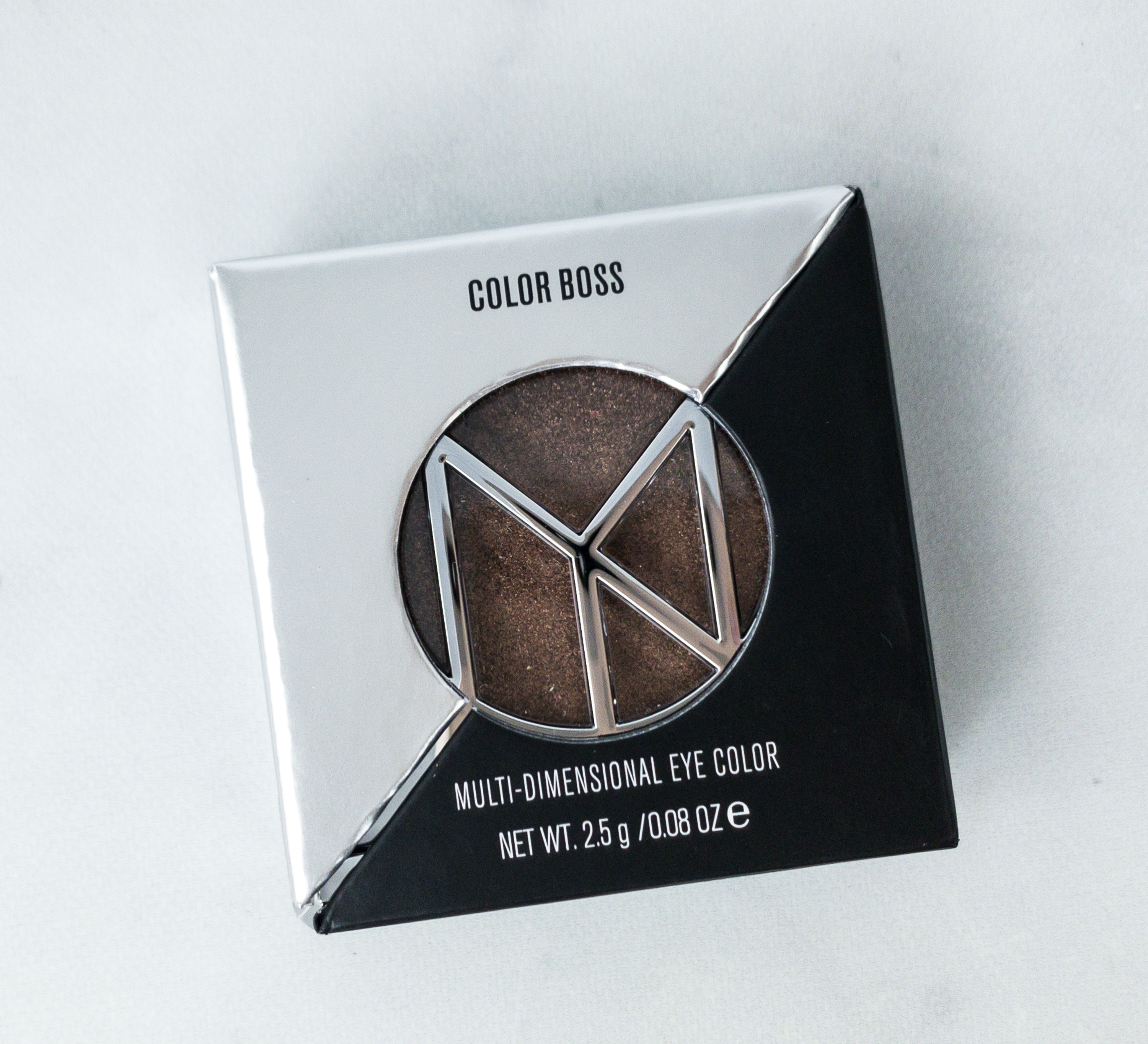 IL Makiage Color Boss Multi-Dimensional Eye Color in News Flash ($29) Last item from this box is an eye shadow pot.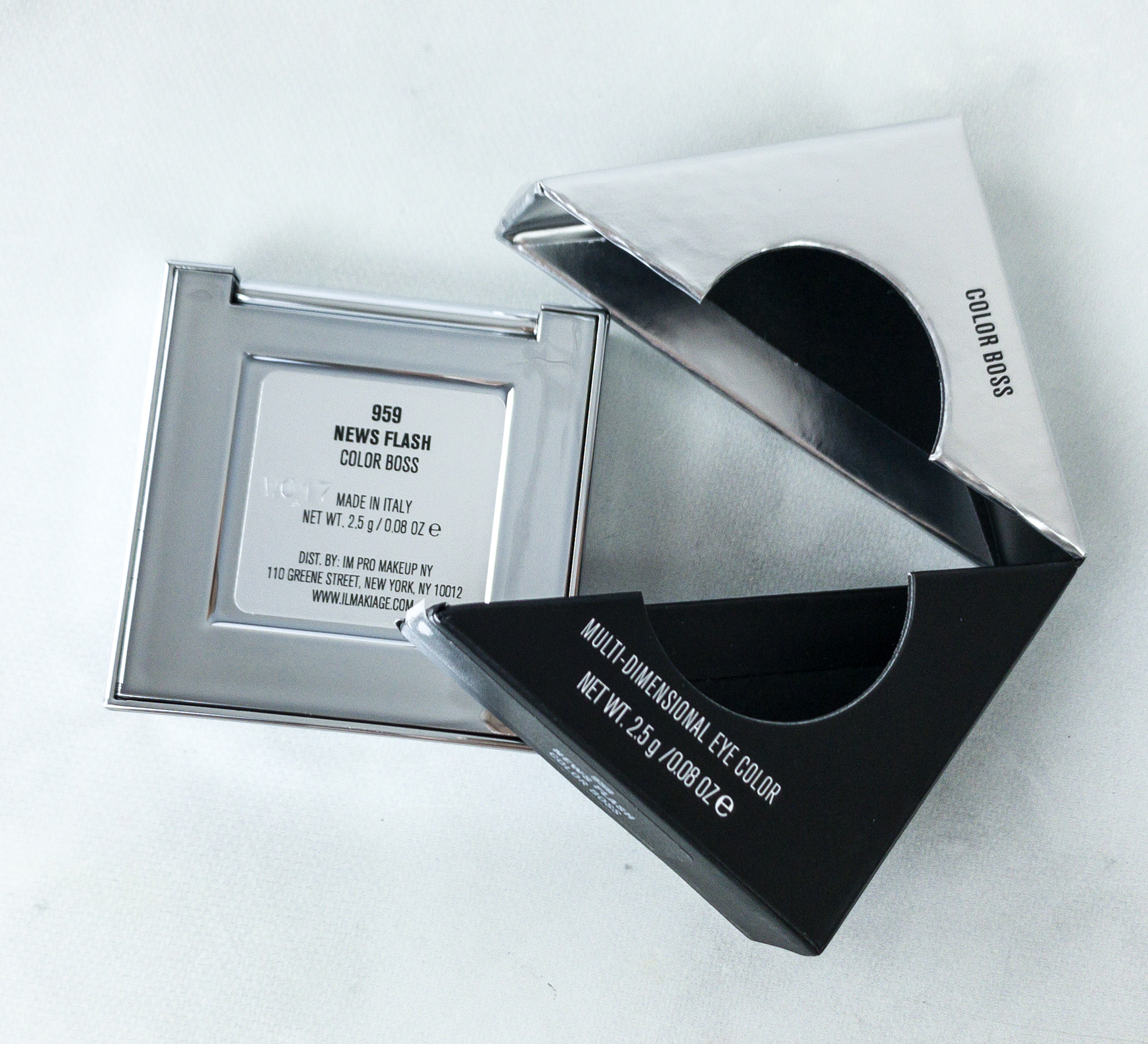 The box packaging is very interesting as it opens up in a unique way.
The main packaging also looks great! It's edgy and tough, with all the metal going on. You can see a peek of the shade because it has a see-through mirror in front.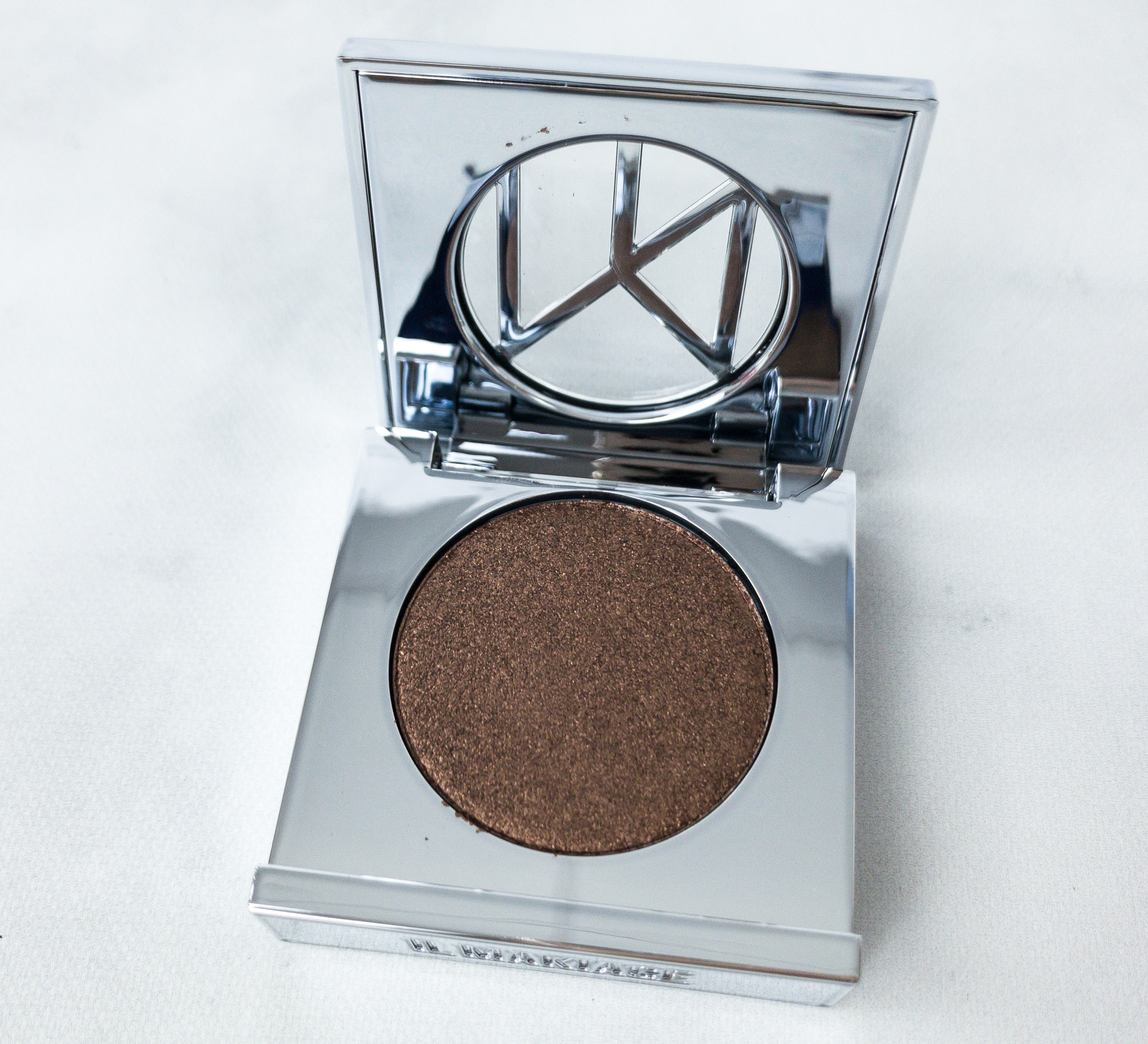 The shade name is News Flash. It's versatile as you can use it lightly for a day look and build up for a night look. You can use a wet or a dry brush depending on what you're trying to achieve but this formula is very pigmented and easy to lay on the lids. It blends like a dream as well.
This box has $128 worth of products, and it's way more than the actual price of the subscription! I liked the combination of items, which include hair care, skin care, and makeup. One of my favorites is the hair mist as it works wonders on my hair! It brings my dull hair back to life, plus it's convenient and easy to use! The primer is also a nice inclusion, and don't even get me started on this month's glam bag. It looks amazing and it reminds me of fun summer travels. I'm really happy with this month's bag but somewhat bummed that I won't get the cute bags from this subscirption any longer.
What do you think of this month's Ipsy Glambag Plus?