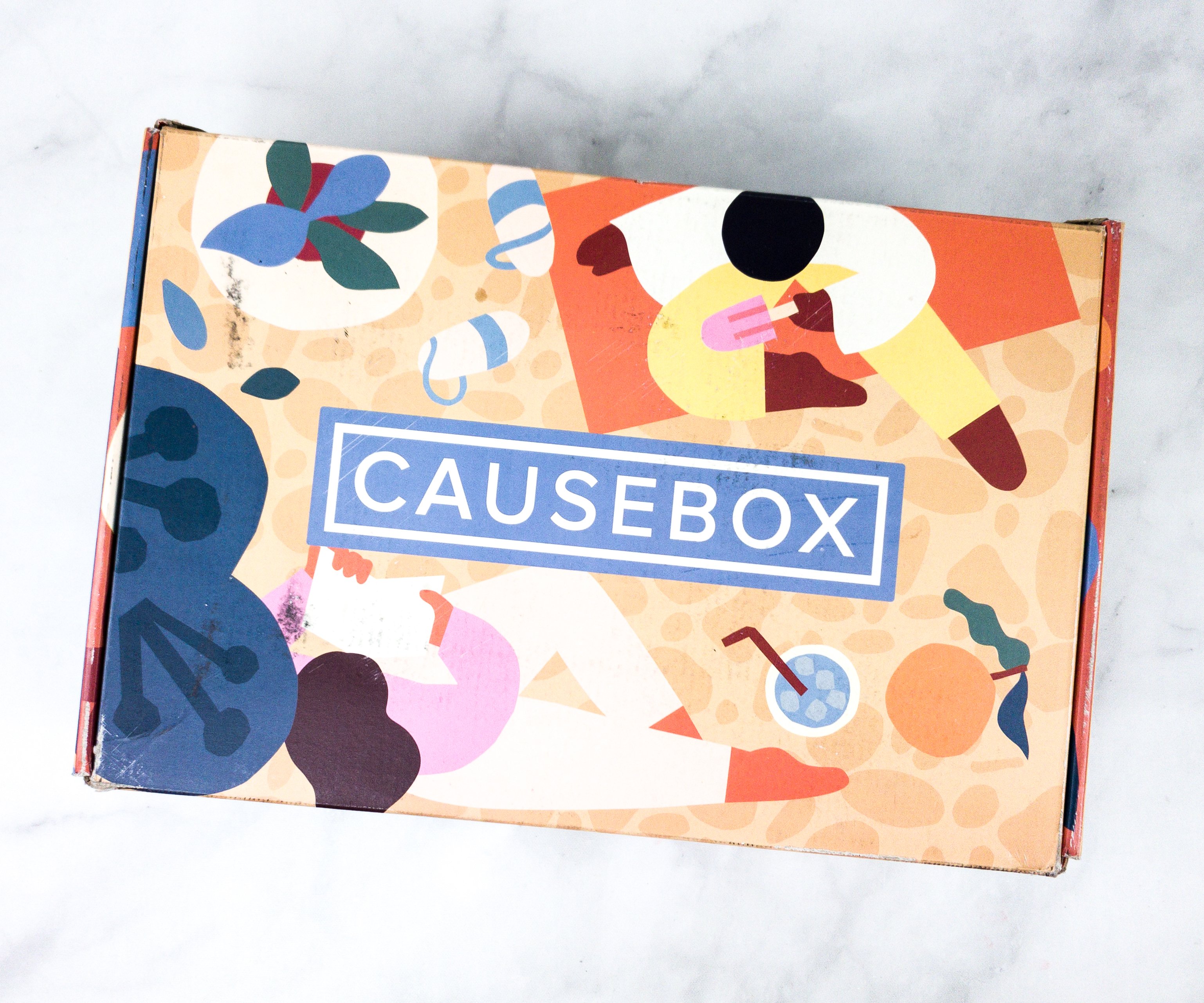 CAUSEBOX is a quarterly subscription box curated with socially conscious products for women. In each box, you'll receive 5-8 seasonal lifestyle products that are focused on ethical and sustainable production, donate a percentage of profits to charity, or aim to inspire and empower others.
DEAL: The Summer box is SOLD OUT but you can grab the Summer Intro Box #3 for just $25! No coupon code needed, just use this link to subscribe!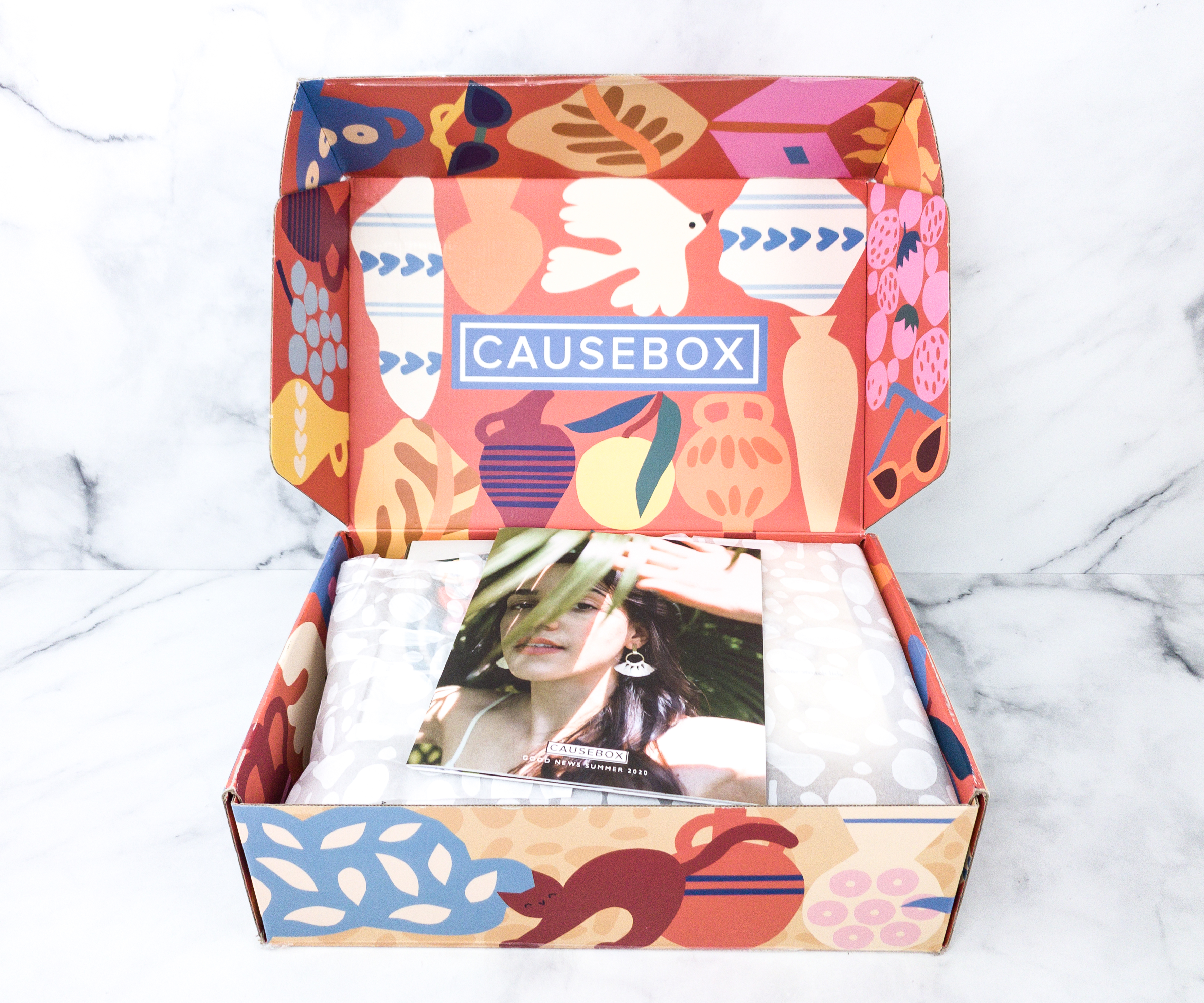 FYI – this box is now sold out! Check out the Summer Welcome Box full spoilers here – it has many of the same items!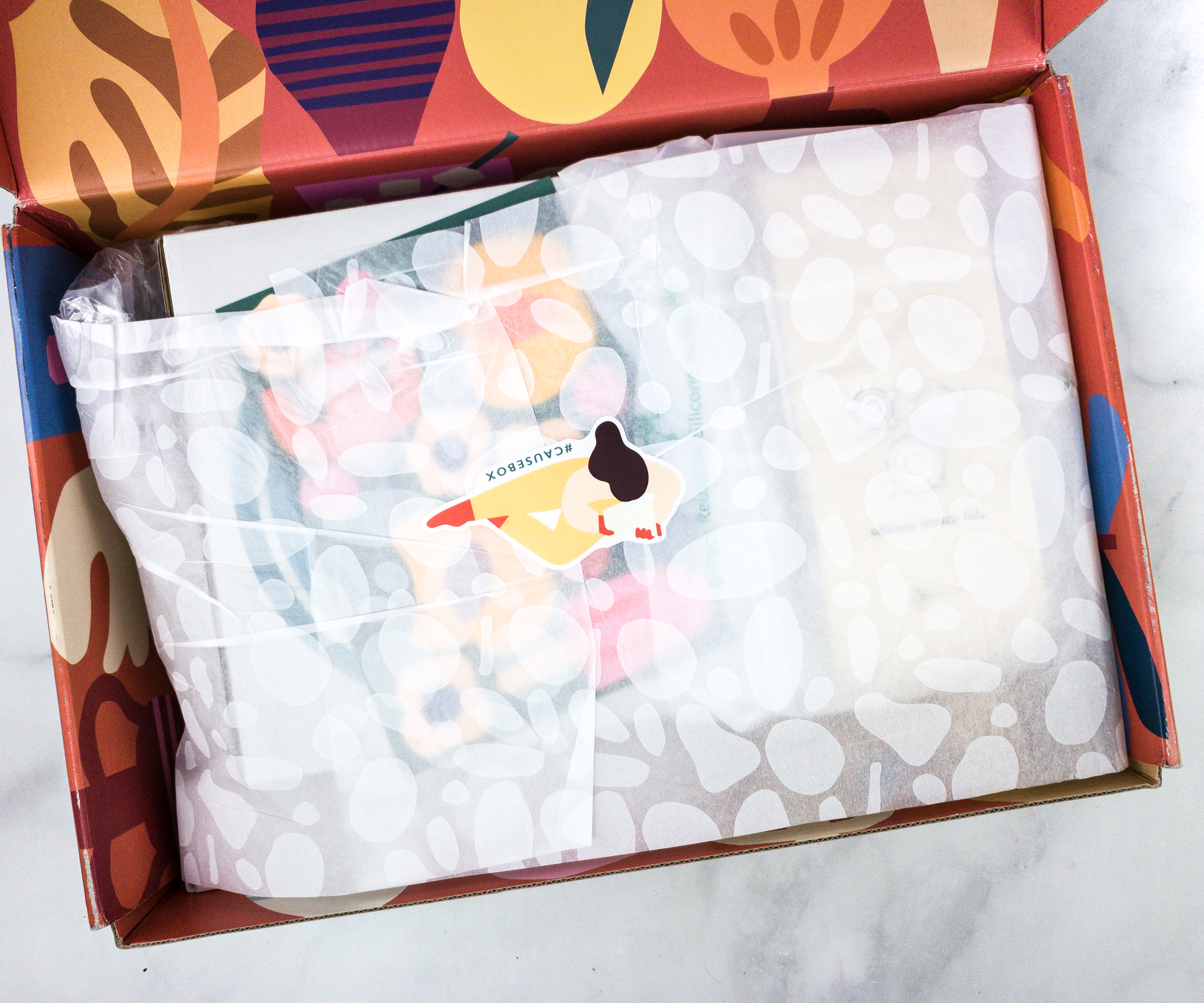 The items were wrapped in a thin tissue paper and sealed with a sticker.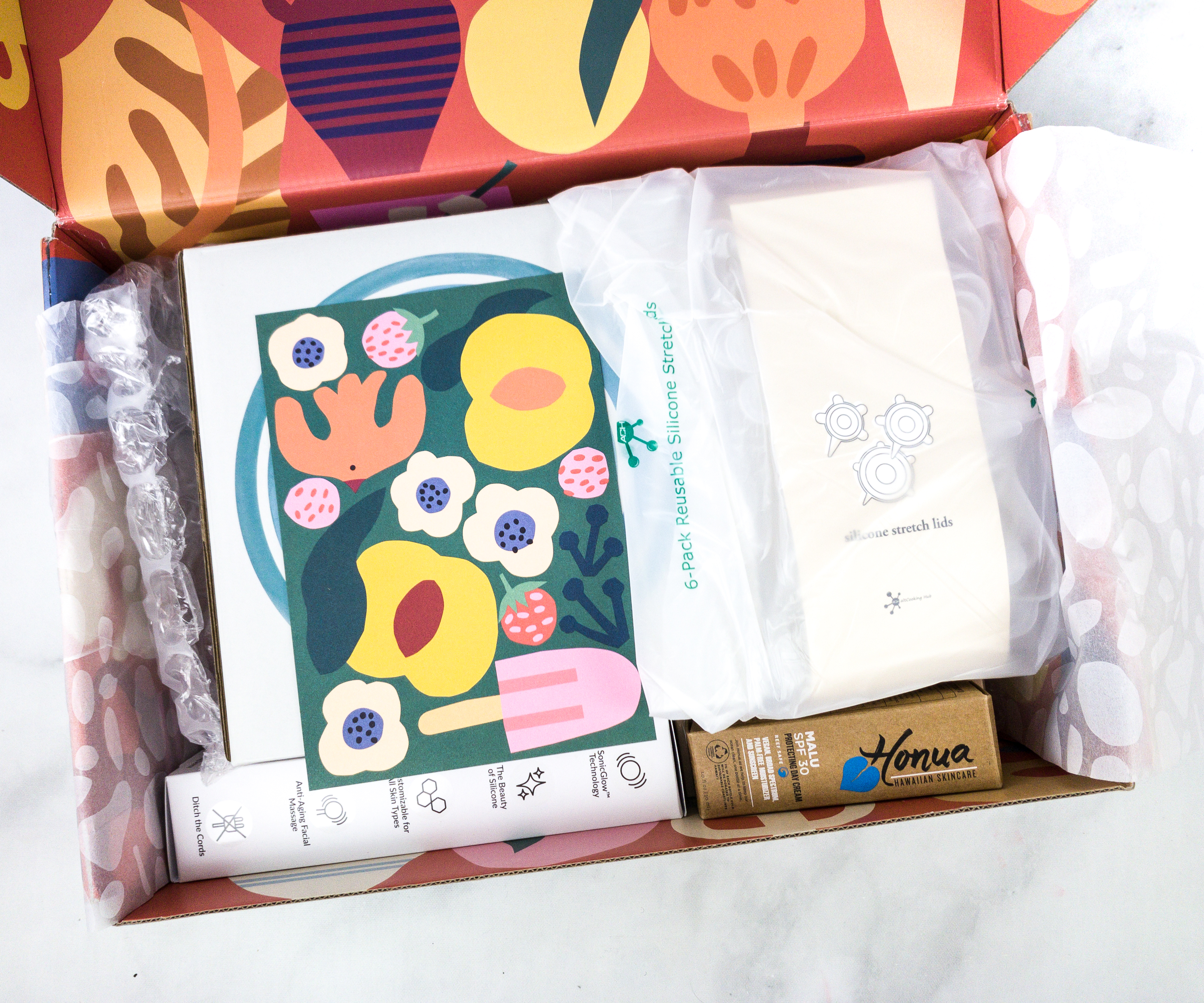 The box is jampacked! I'm already feeling the summer vibes!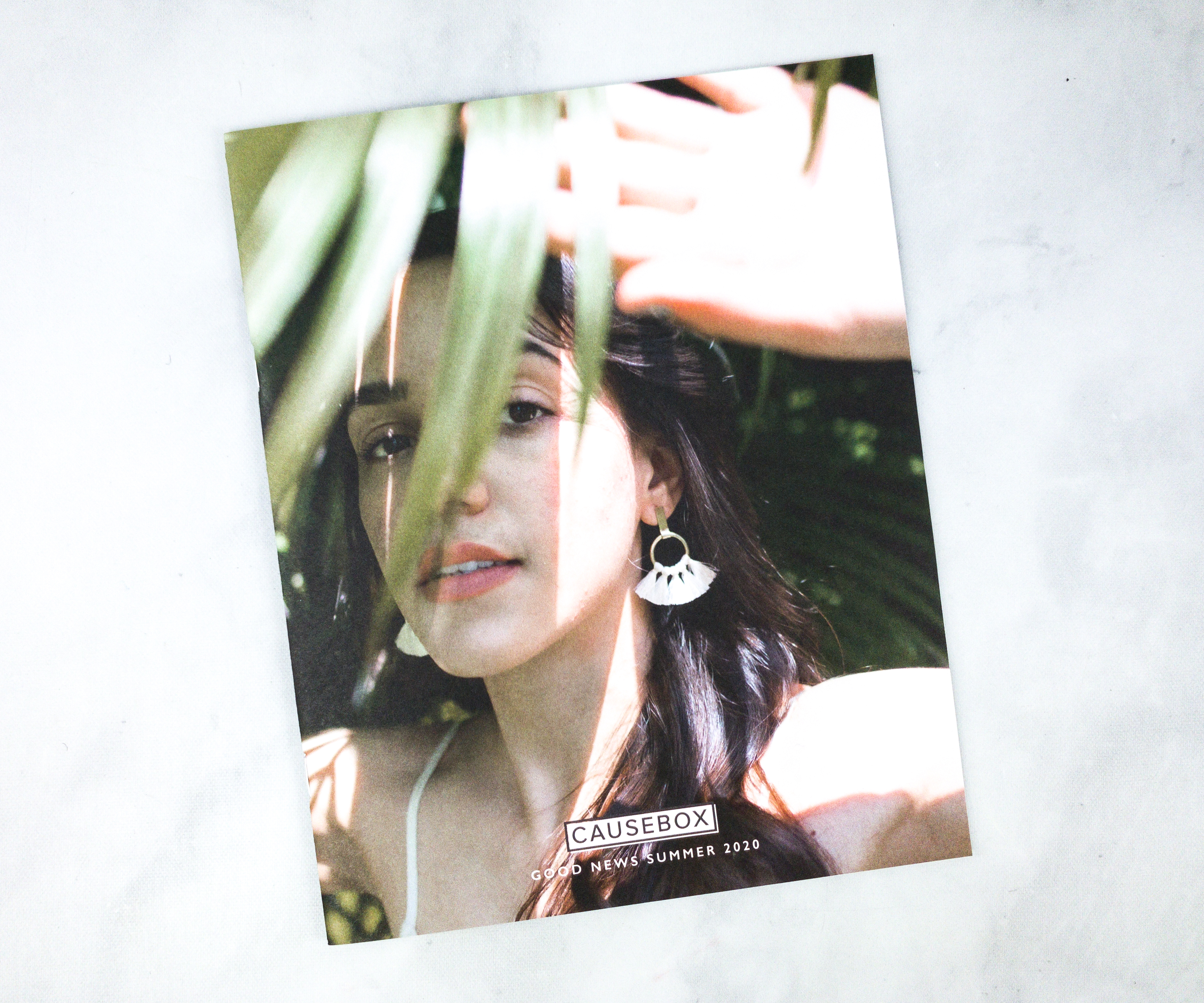 A mini-magazine welcomed us upon opening the box.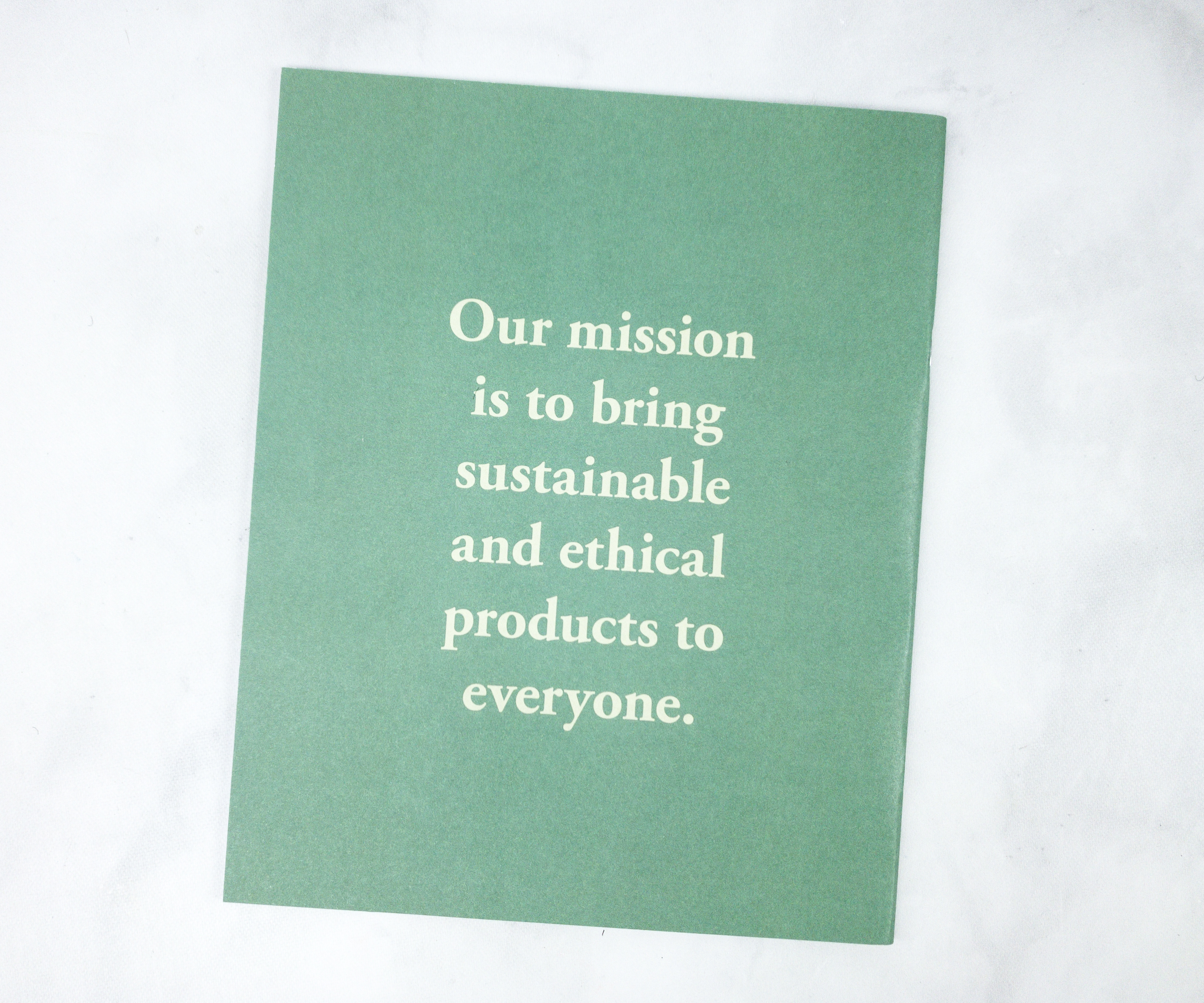 Here's the mini-magazine! It has everything you need to know about the products and it also contains feature stories!
Our mission is to bring sustainable and ethical products to everyone.
Everything in the Summer 2020 box!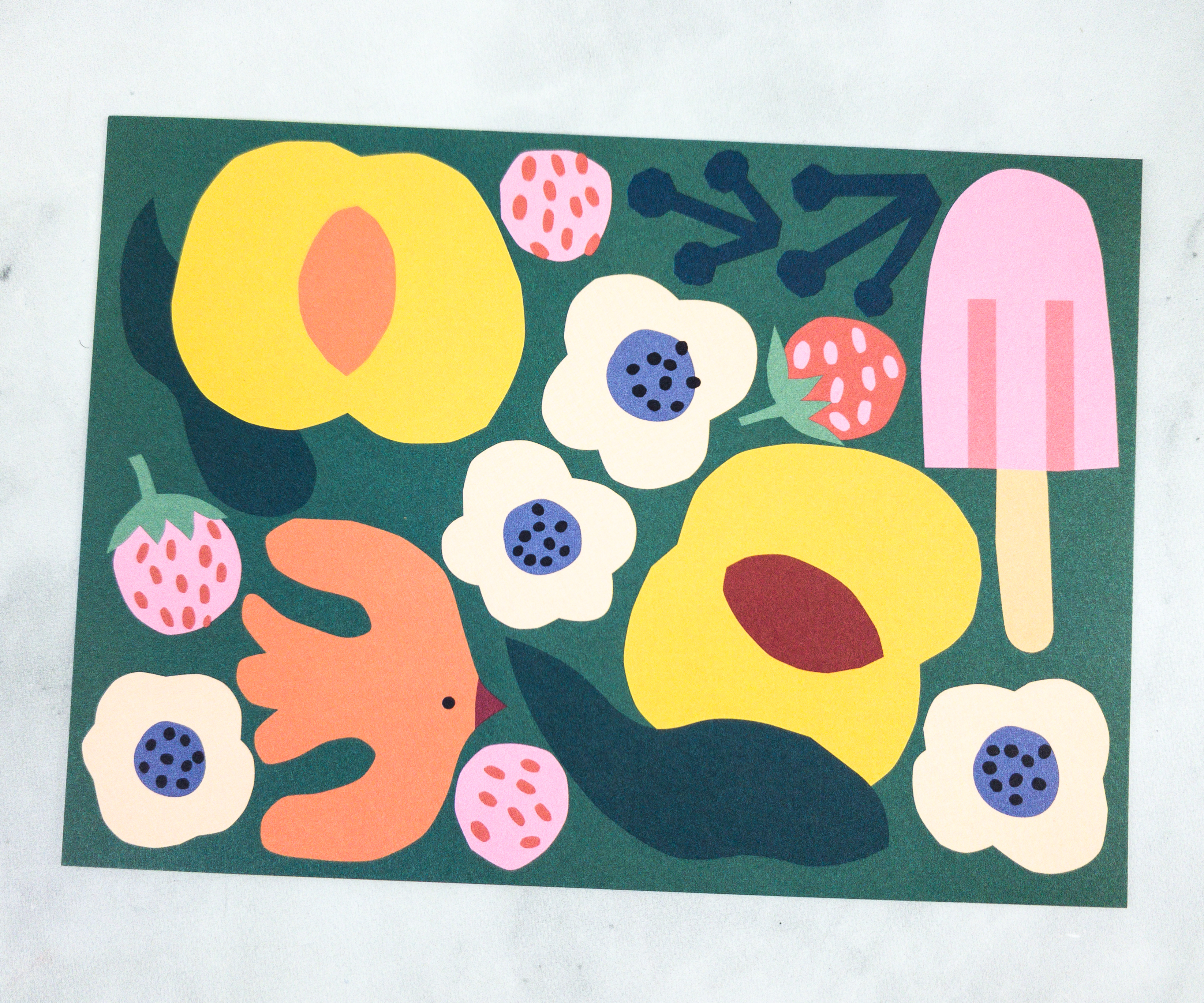 Post Card. This month's postcard is designed by the Summer 2020 Causebox artist, Anna Kövecses. The art features joyful and geometric illustrations that represent the season very well! I love the details and colors!
The card was printed in Los Angeles, California. As usual, the back provided space for notes and the receiver's information.
PMD Clean Smart Facial Cleansing Device ($99) Annual subscribers could choose from 3 colors available for this facial cleansing device: Blush, Teal, or Navy. I chose Teal!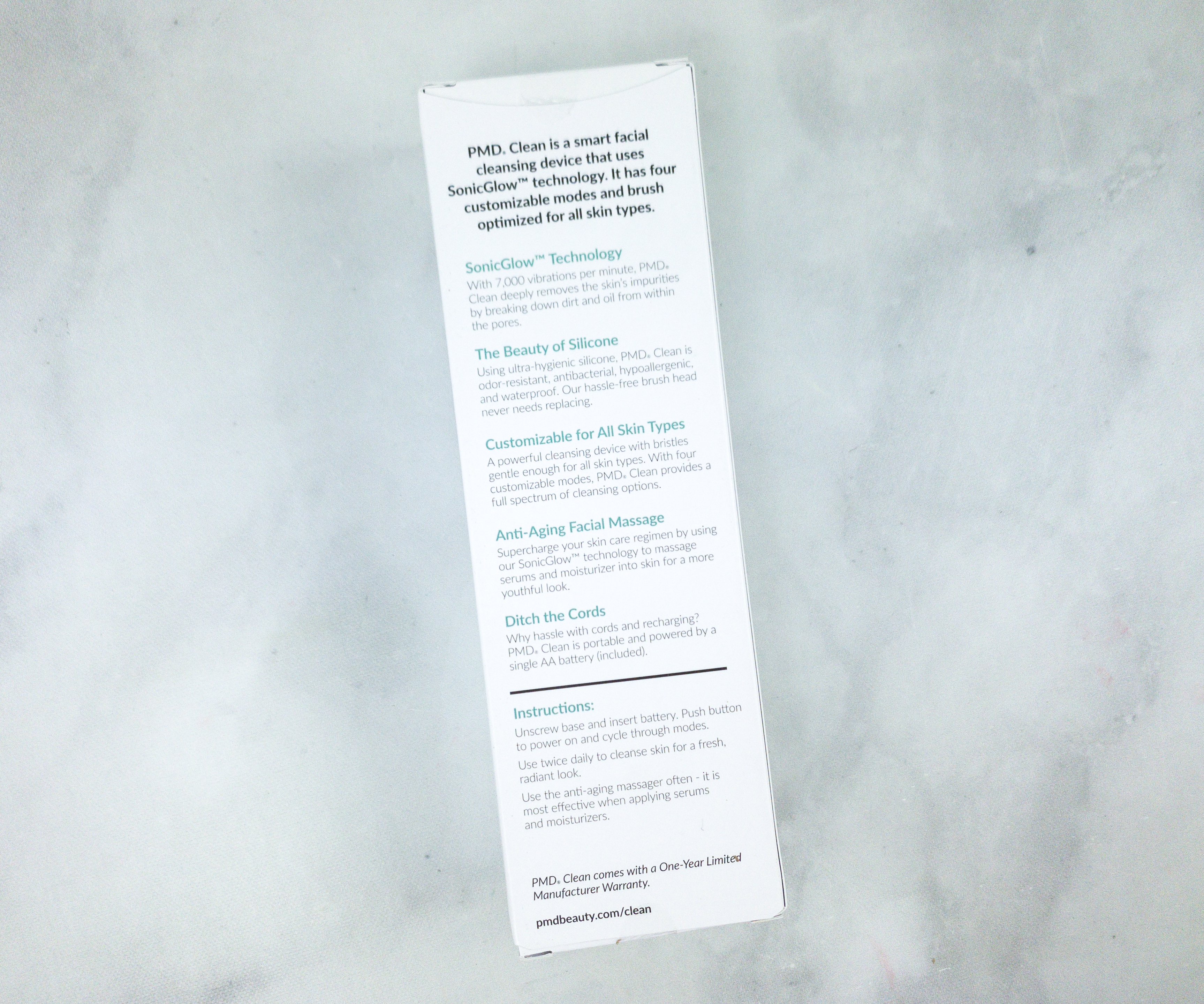 The box included the product description, specifications, uses, and instructions.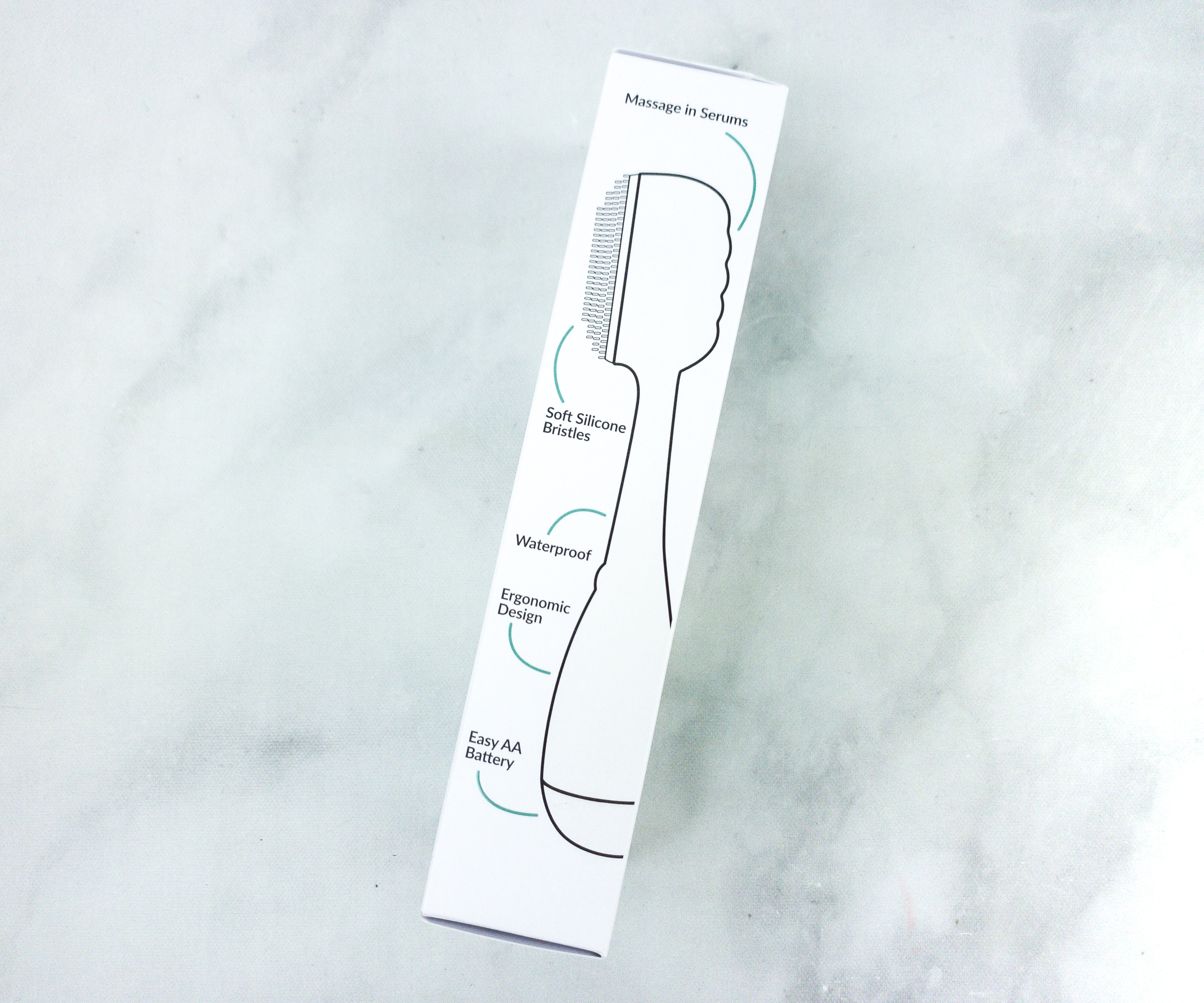 Another side presented the different features of the facial cleansing device.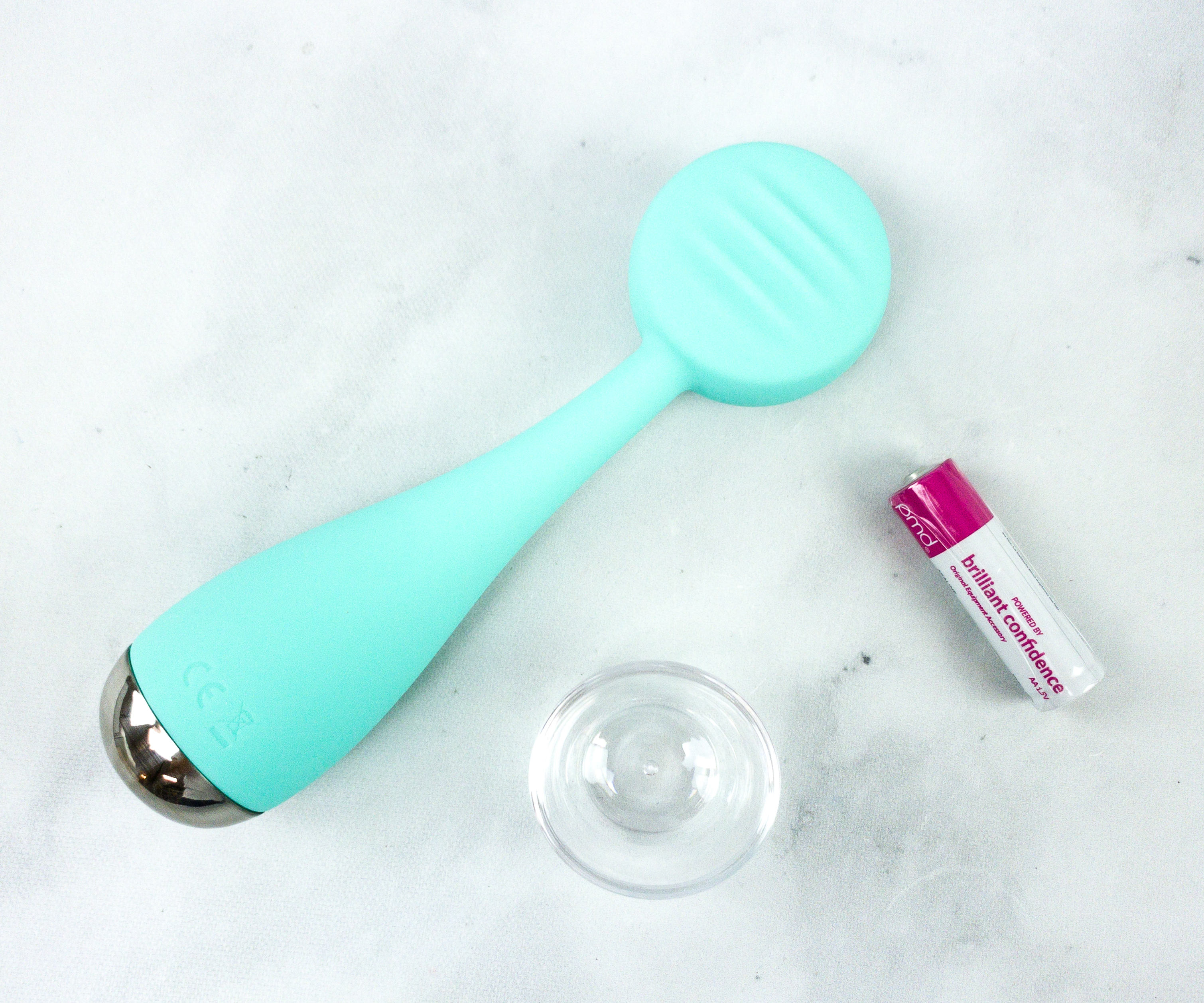 The box included the cleanser, a clear base/stand, and an AA battery.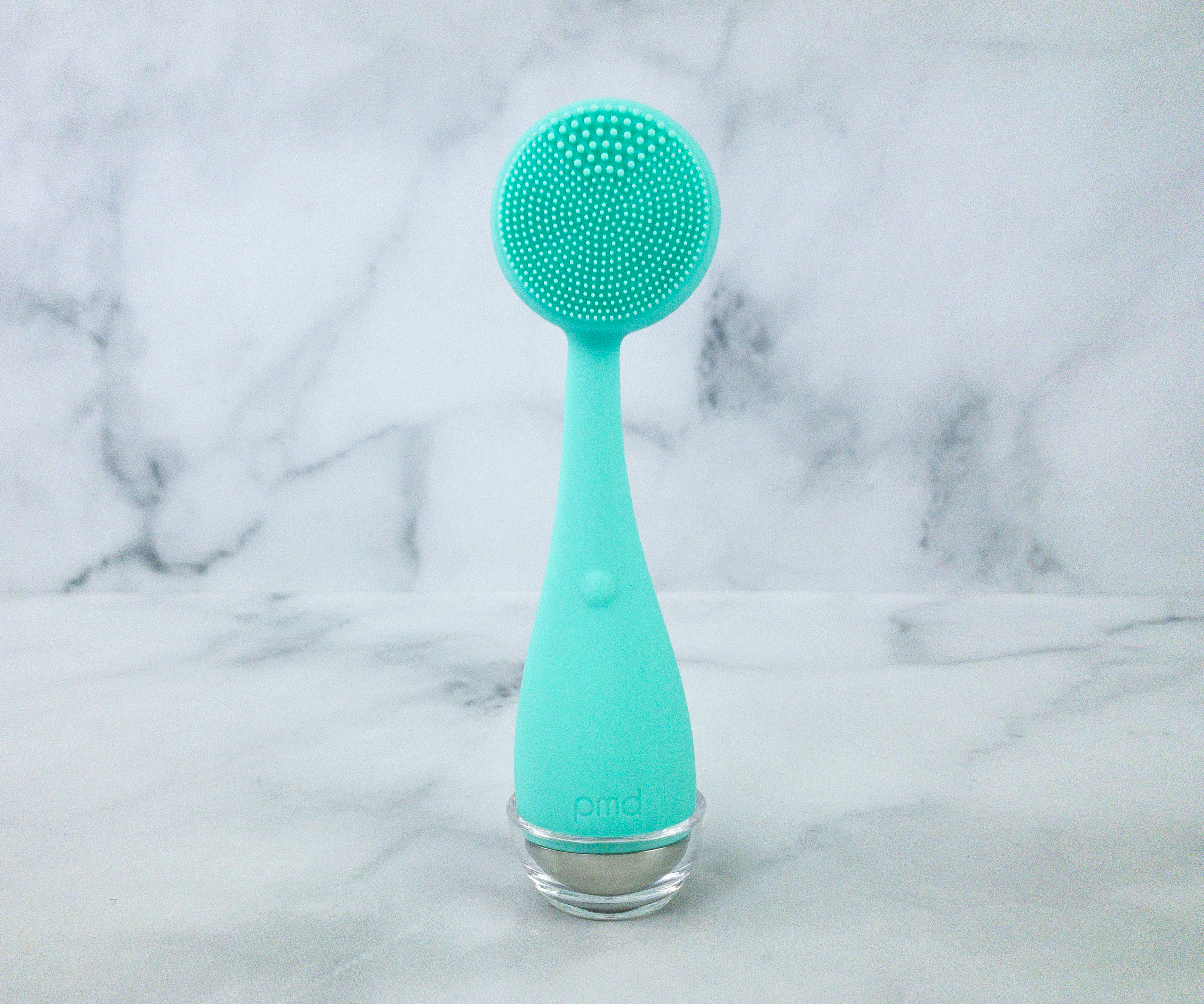 The facial cleanser is made of antibacterial silicone. The ergonomic design makes it easy to handle and it's also waterproof. There are four-speed options: two vibrating and two pulsating.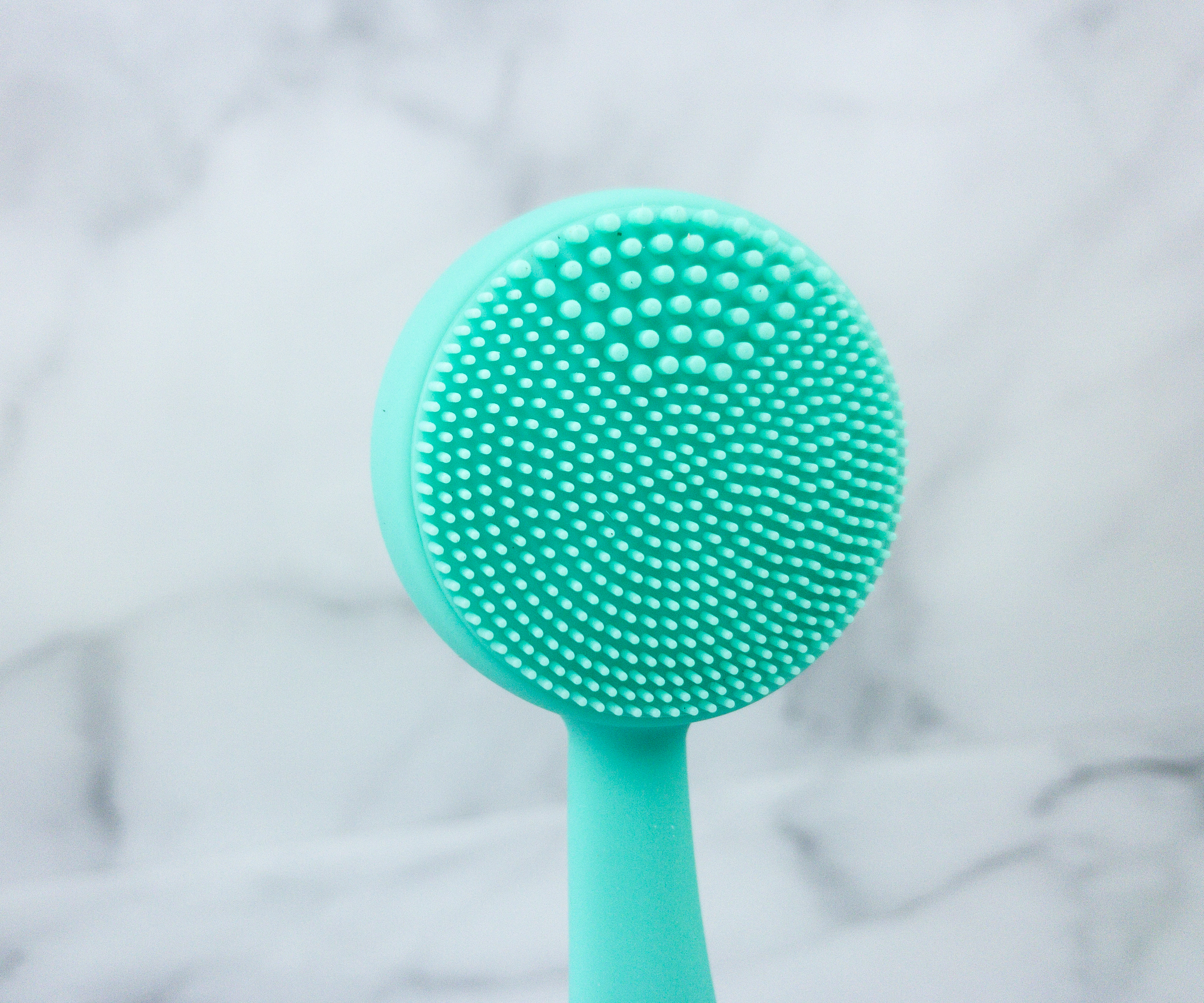 It has soft silicone bristles that are gentle on the skin. The bristles also came in 2 sizes, and they cleanse my skin well, giving it a more radiant look. The back of the bristle head serves as an anti-aging massager, which is effective when applying serums and moisturizers.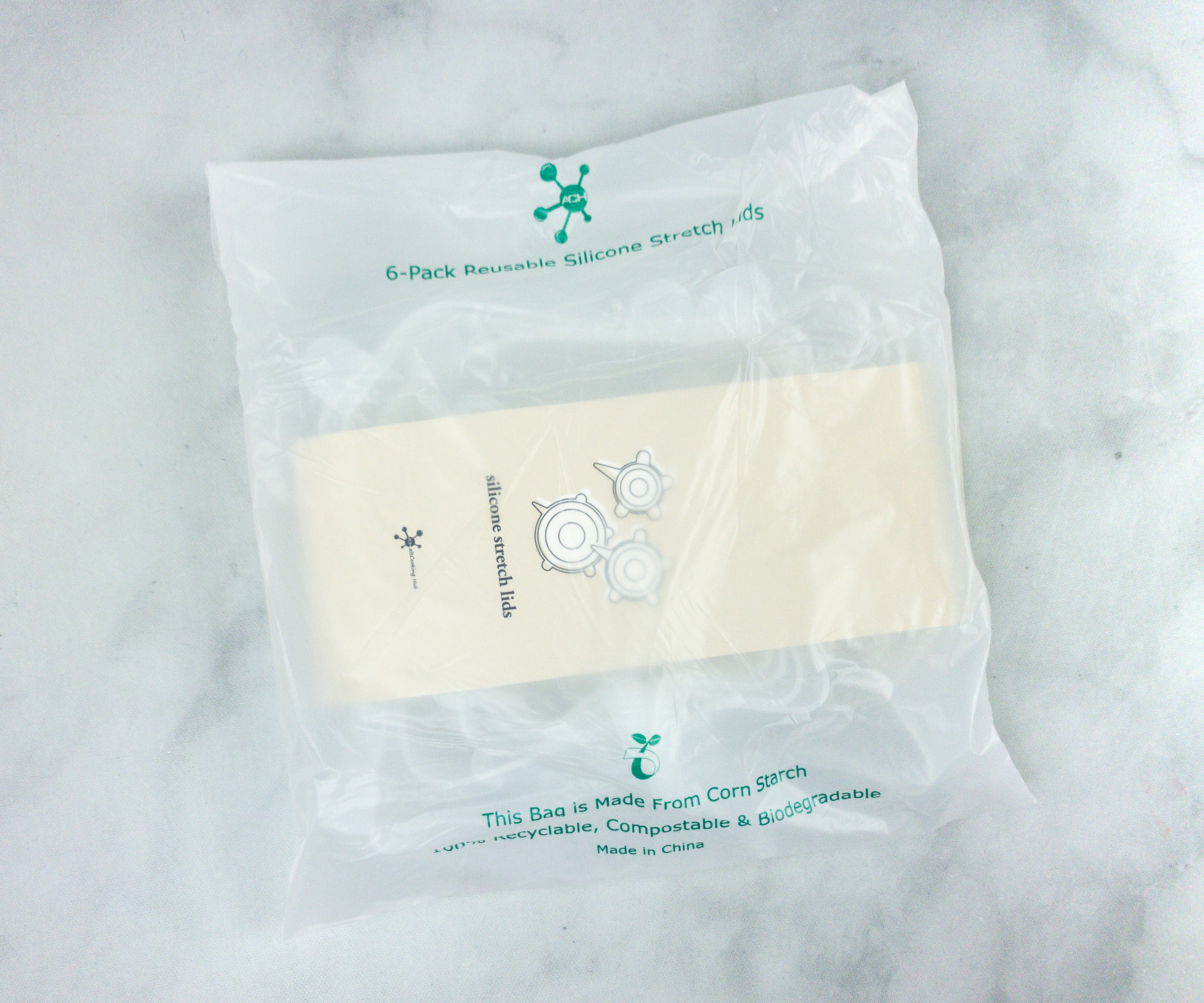 AltCooking Hub Silicone Stretch Lids 6 piece set ($7.99) No more worries about covering leftover food and keeping them still good for next time as I received a set of silicone stretch lids. The lids are eco-friendly and economical, and they're convenient to use compared to plastic wrap.
The stretch lids come in 6 sizes:  2.56″, 3.74″, 4.53″, 5.71″, 6.50″, and 8.1″. One tip on choosing a cover, you should choose one that is slightly smaller than the intended container size. Don't worry that it won't fit because the transparent lids are stretchable.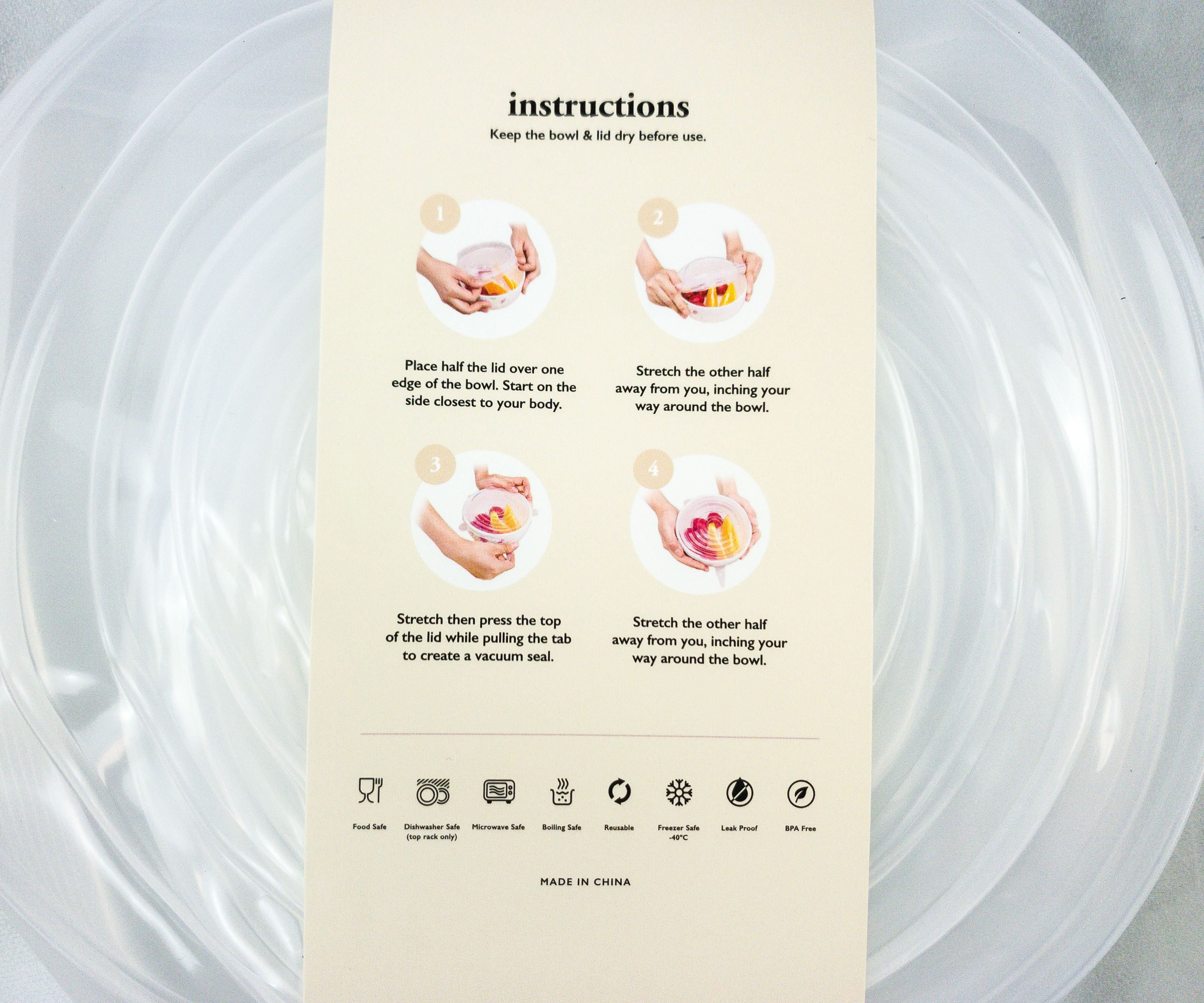 The lids are held together by a paper jacket that includes instructions on how to use the lids effectively.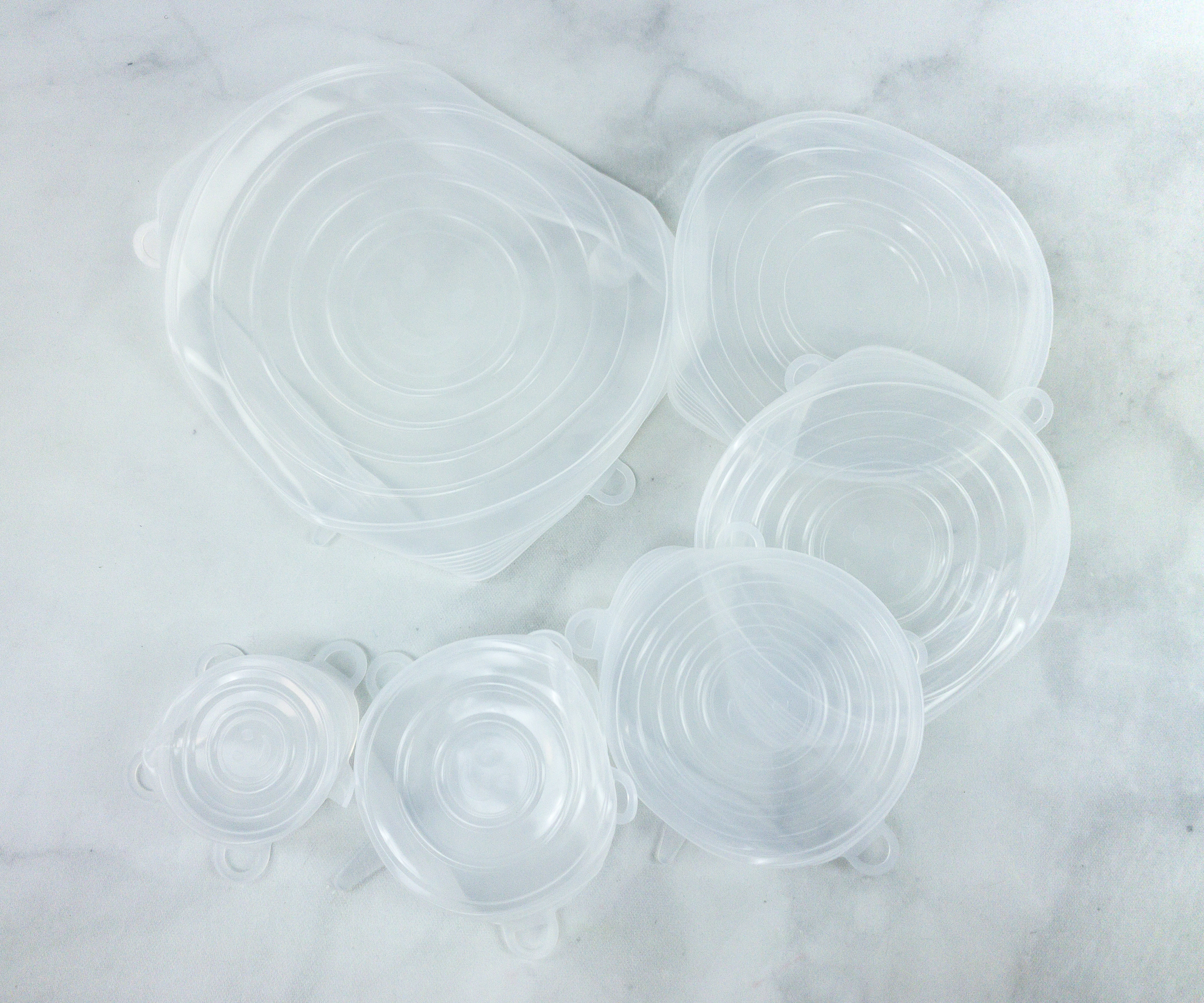 The lids are made from premium silicone material and they are thicker than similar stretch lids. The lids are also BPA- and phthalate-free, 100% non-toxic, and FDA Food Safe approved. They conform to any shape and create a secured leakproof seal that is microwave, refrigerator, freezer, and dishwasher-safe.
Feya Candle Co. Reed Diffuser Bergamot & Grapefruit ($24) For this diffuser, annual subscribers could choose from Bergamot & Grapefruit, or White Tea & Ginger. I chose Bergamot & Grapefruit, which is a delightful combination of natural Bergamot fragrance combined with the uplifting scent of grapefruit. The sticks are made with natural rattan reeds and they're all handmade in the USA. You can use all of the reeds and insert them all in the bottle of diffuser and fragrance oil to get most of the fragrance. For best results, flip the reeds after an hour and re-insert into the bottle.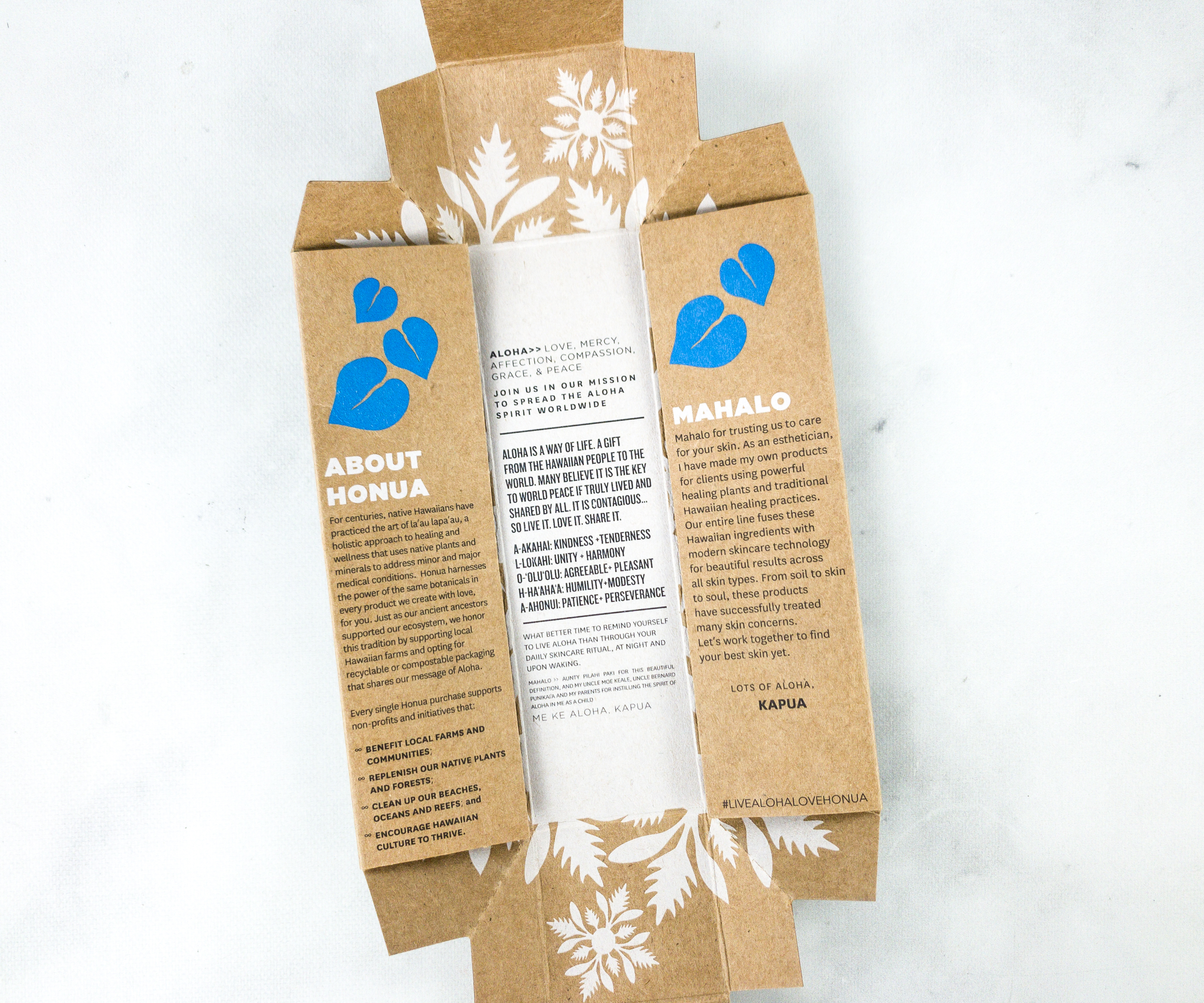 Honua Hawaiian Skincare Malu Day Cream SPF30 ($42) Annual subscribers can choose from the following: Honua Hawaiian Skincare Malu Day Cream SPF 30, Savhera Essential Oil Roll-On Duo, or Matr Boomie Fringe Earrings. I chose the day cream with SPF 30! It's especially useful for summer, to protect my skin from harmful sun rays and keep it moisturized at the same time.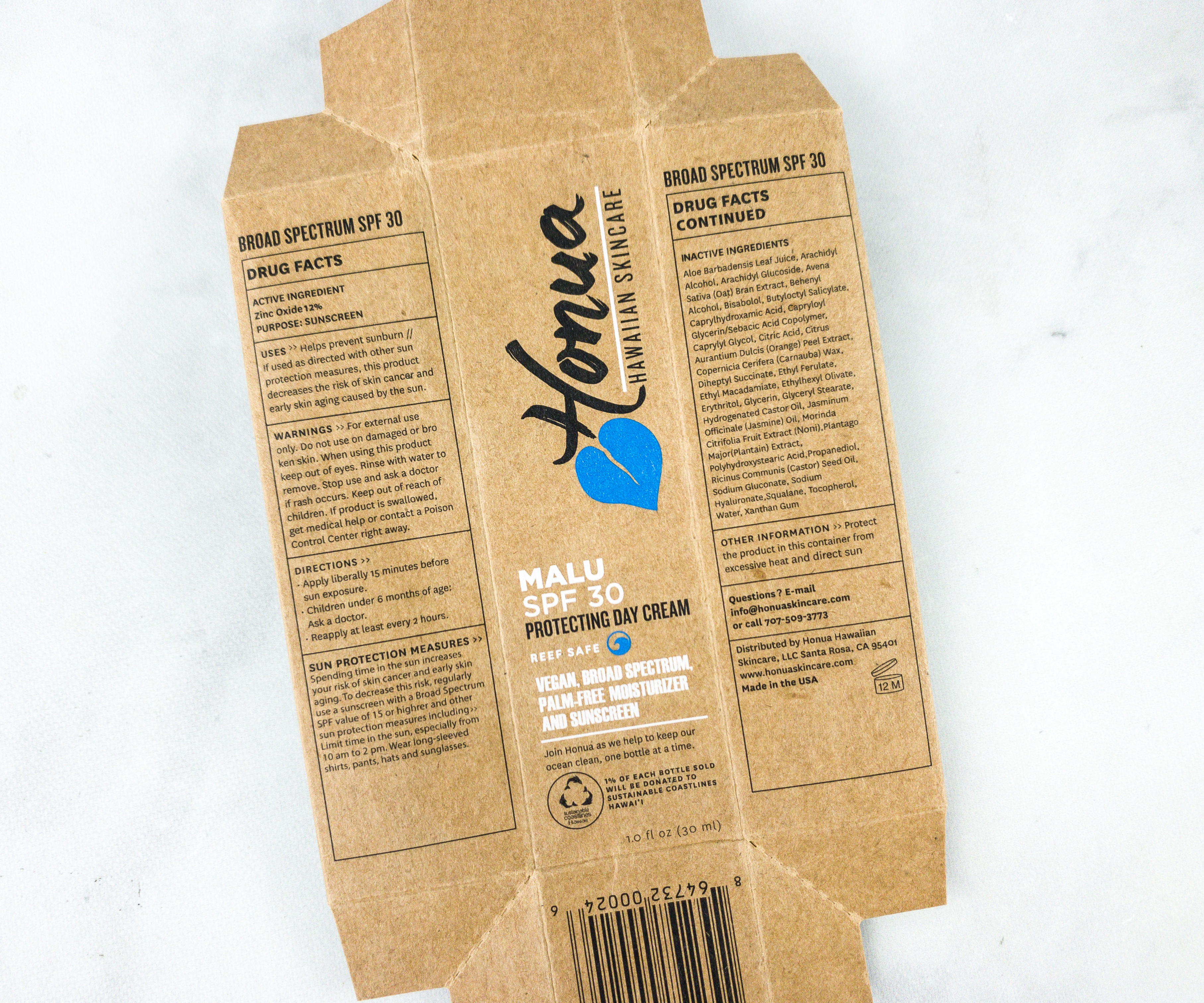 The formula includes non-nano zinc that blocks UVA and UVB rays, plus a fruit named noni that is rich in antioxidants. It also has vitamin C, selenium, and laukahi.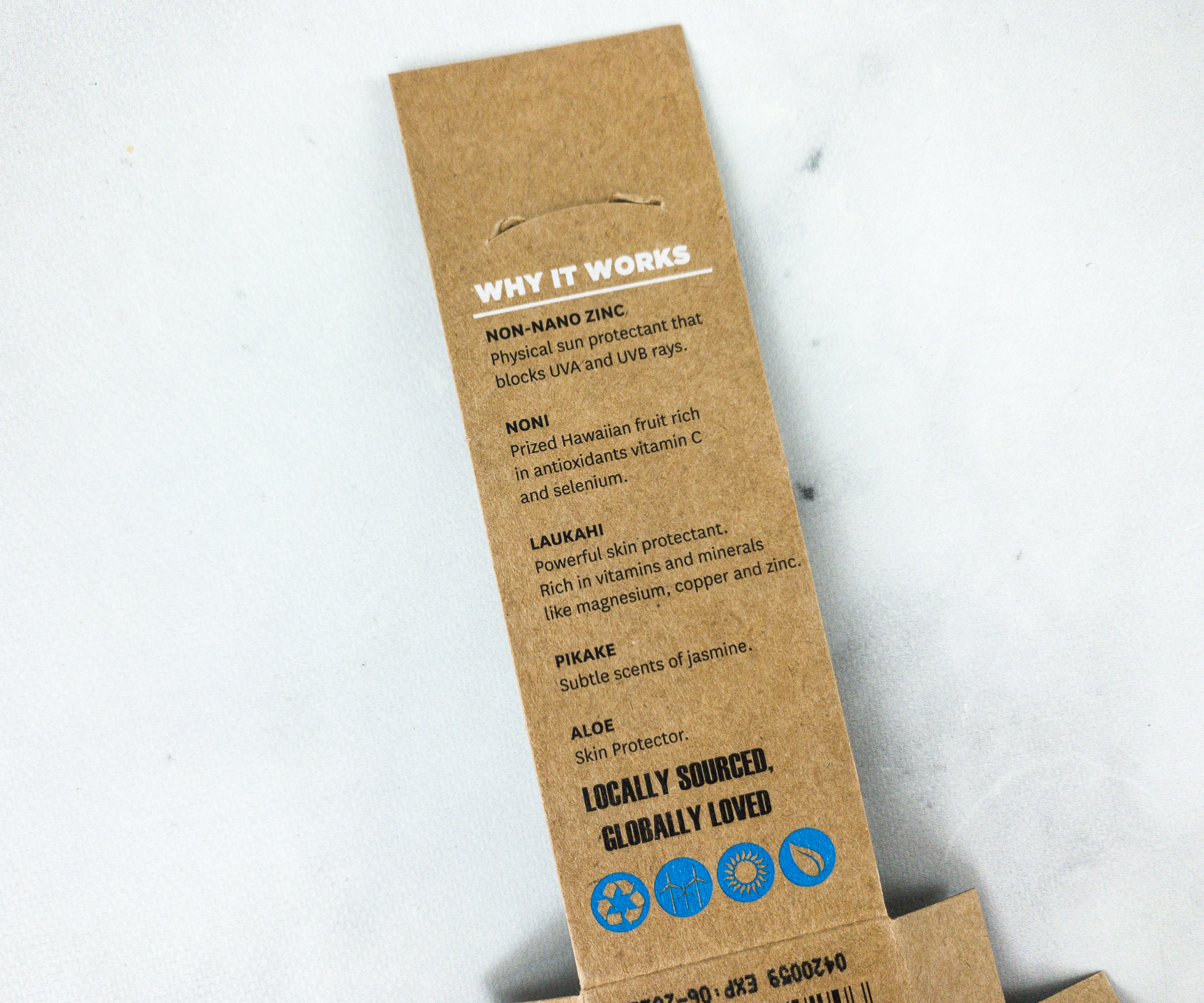 The day cream has a lovely scent, with subtle notes of jasmine!
It can be used as the final step in your daily facial ritual, as it keeps the skin protected from the sun and daily pollutants. Also, a percentage of their proceeds from MALU benefits Sustainable Coastlines Hawaii which is a non-profit that educates the community and helps keep the oceans clean. To use this product, dispense 1-2 pumps onto clean, hydrated skin.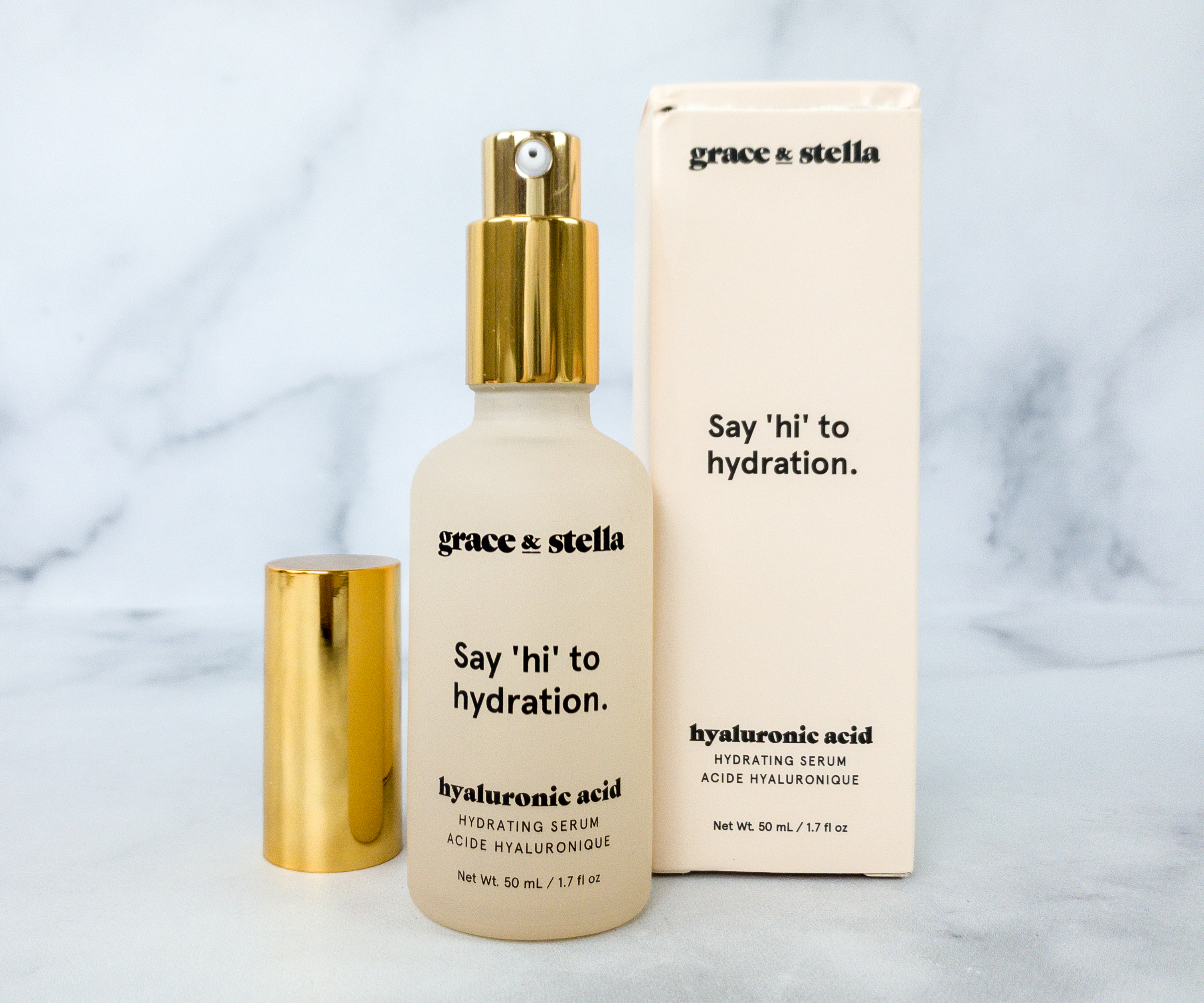 Grace & Stella Hyaluronic Acid Serum ($25) Hyaluronic acid is this serum's main ingredient! It helps retain moisture, reduces the appearance of fine lines and wrinkles, and even helps speed up the skin's healing process. It's lightweight and great for all skin types. Aside from hyaluronic acid, the serum also contains sodium hyaluronate crosspolymer that enhances skin hydration, panthenol that attracts and hold moisture, and Ahnfeltia Concinna extract which is a nutrient-rich mineral that stimulates cell turnover and circulation. To use, apply 2-3 drops over cleansed face and neck before creams. For best results, apply the serum before moisturizer and facial oil.
Pepper + Vetiver Oceania Nesting Bowls ($49) These bowls are inspired by the amazing colors of the sea! They look great and they actually bring a sense of calm and relaxation. They are not just functional dinnerware but can be beautiful home decors as well.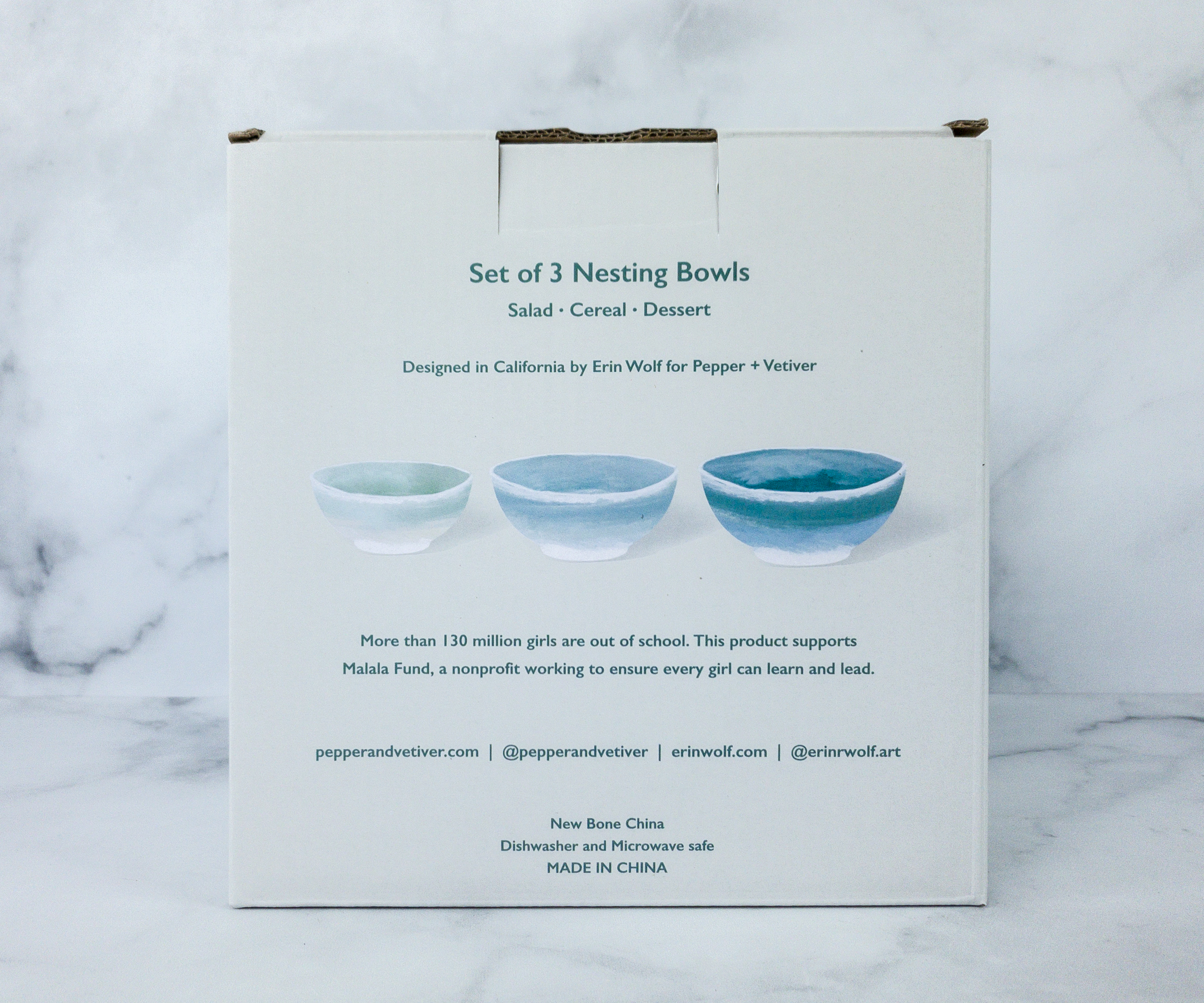 This product supports girls that are out of school by helping with Malala Fund, a non-profit working to ensure every girl can learn and lead.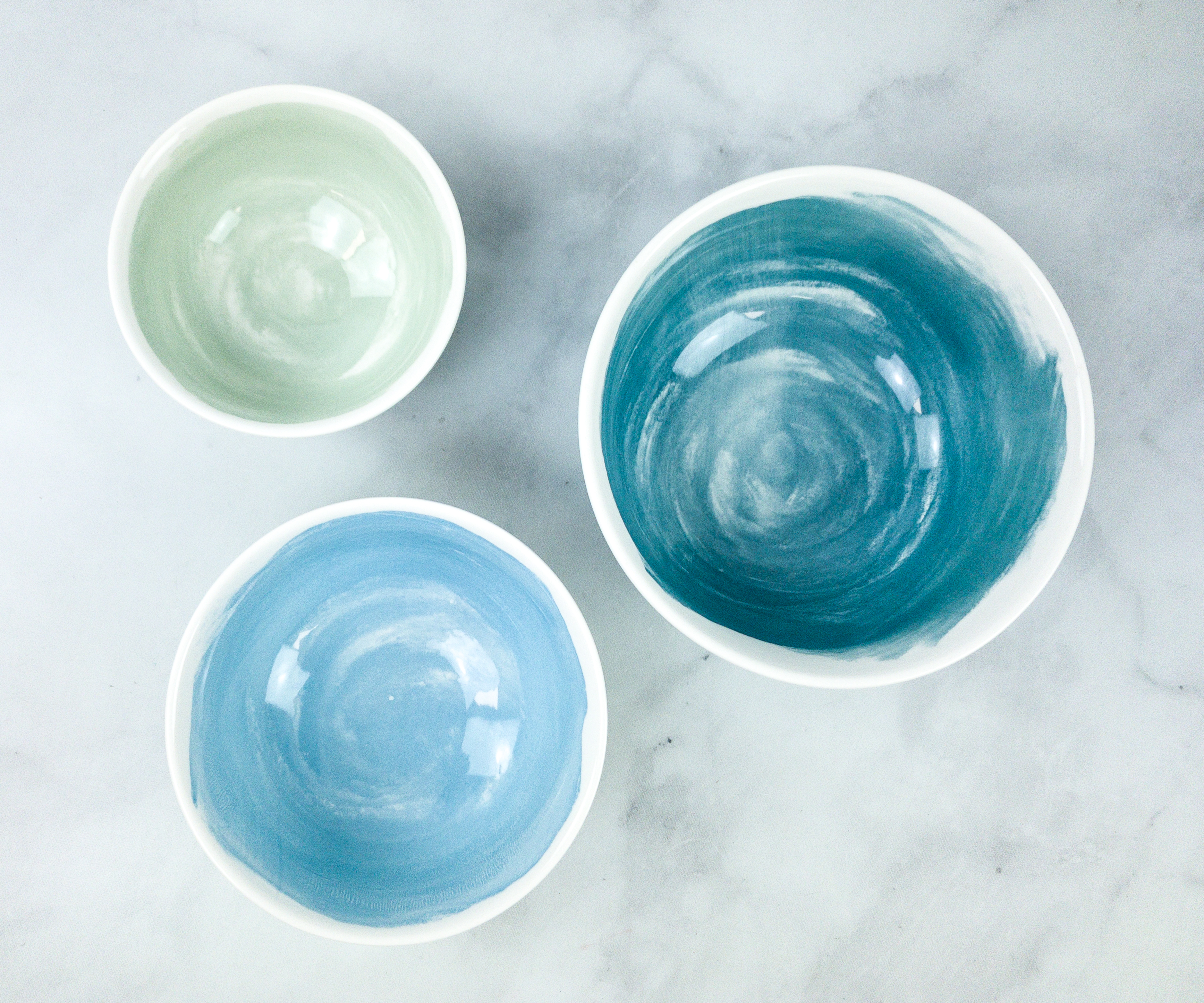 The box contains 3 two-toned nesting bowls: a large bowl measuring 7″ dia x 3.25″ h, a medium bowl that is 6″ dia x 3″ h, and a small bowl that is 5″ dia x 2.5″ h. They can be used for salads, cereals, and desserts.
The bowls are made with glazed vegan new bone china.
The bowls are beautiful as each features a range of muted blue-green hues. They are designed in collaboration with LA-based artist, Erin Wolf.
The beautiful bowls are microwave- and dishwasher-safe. Also, they easily nest on to each other for easy storage.
It's summer once again! I love how this month's CAUSEBOX deals with a common summer problem by including skincare products that protect the skin from the heat and harmful rays of the sun. I also love the other inclusions especially the set of bowls that I can use for soups, desserts, and breakfast cereals. The facial cleansing device is also a promising addition to any skincare routine. The items in this box are all eco-friendly, sustainable, and they even help with different causes! The box also introduces us to new brands, designers, and artisans that make these amazing crafts and products. For those looking for a well-curated lifestyle subscription that includes socially conscious items, this is it!
Although this version of the Summer box is sold out, you can still grab the Summer Intro CAUSEBOX #3 for just $25!
What do you think of the Summer 2020 CAUSEBOX?
Visit CAUSEBOX to subscribe or find out more!
Here's more of the booklet: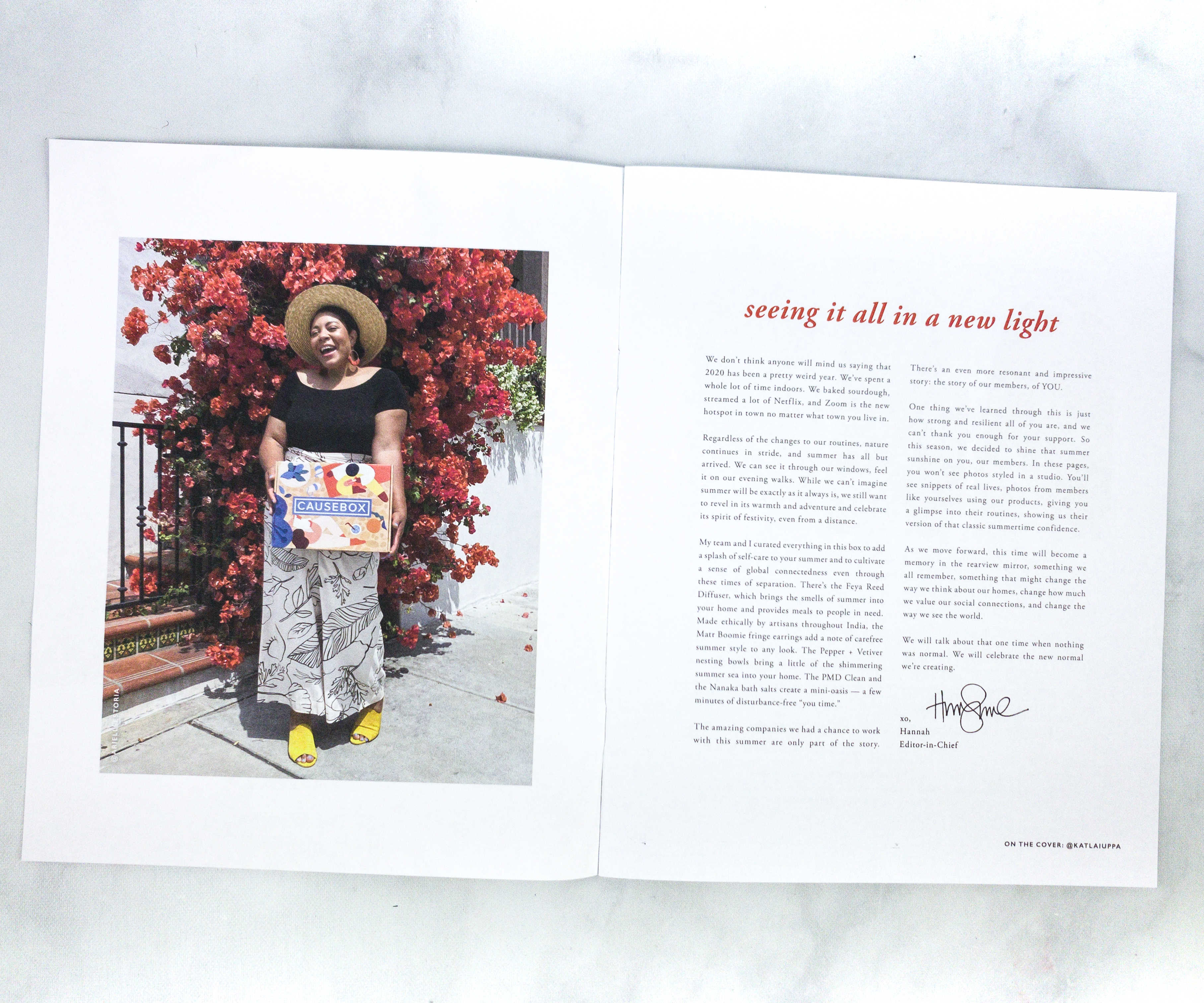 There's a message from Hannah, the Editor-in-Chief.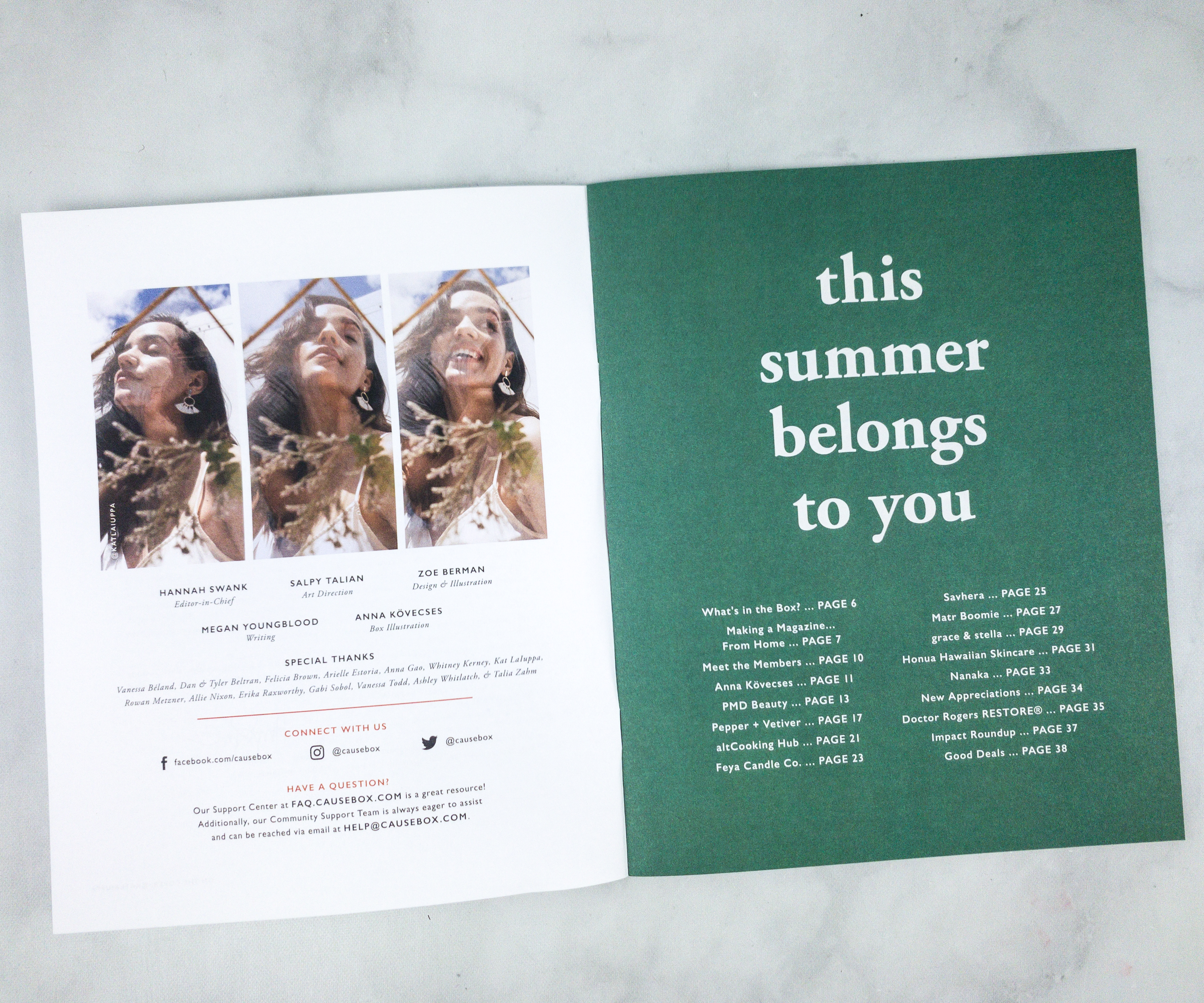 They also included a table of contents for a quick overview of the topics covered.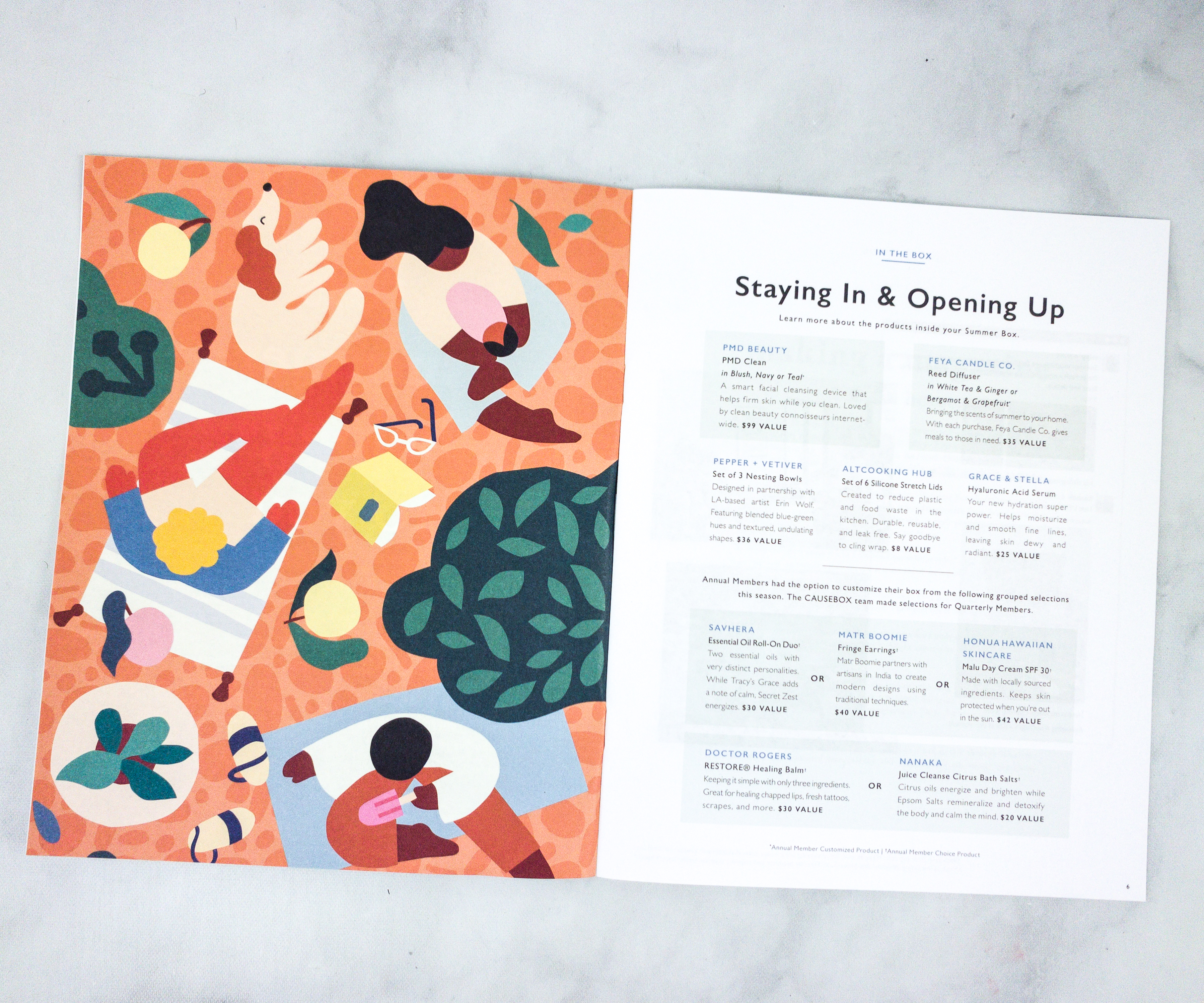 Of course, it has a section that lists the items inside the box, a brief description, plus the retail value.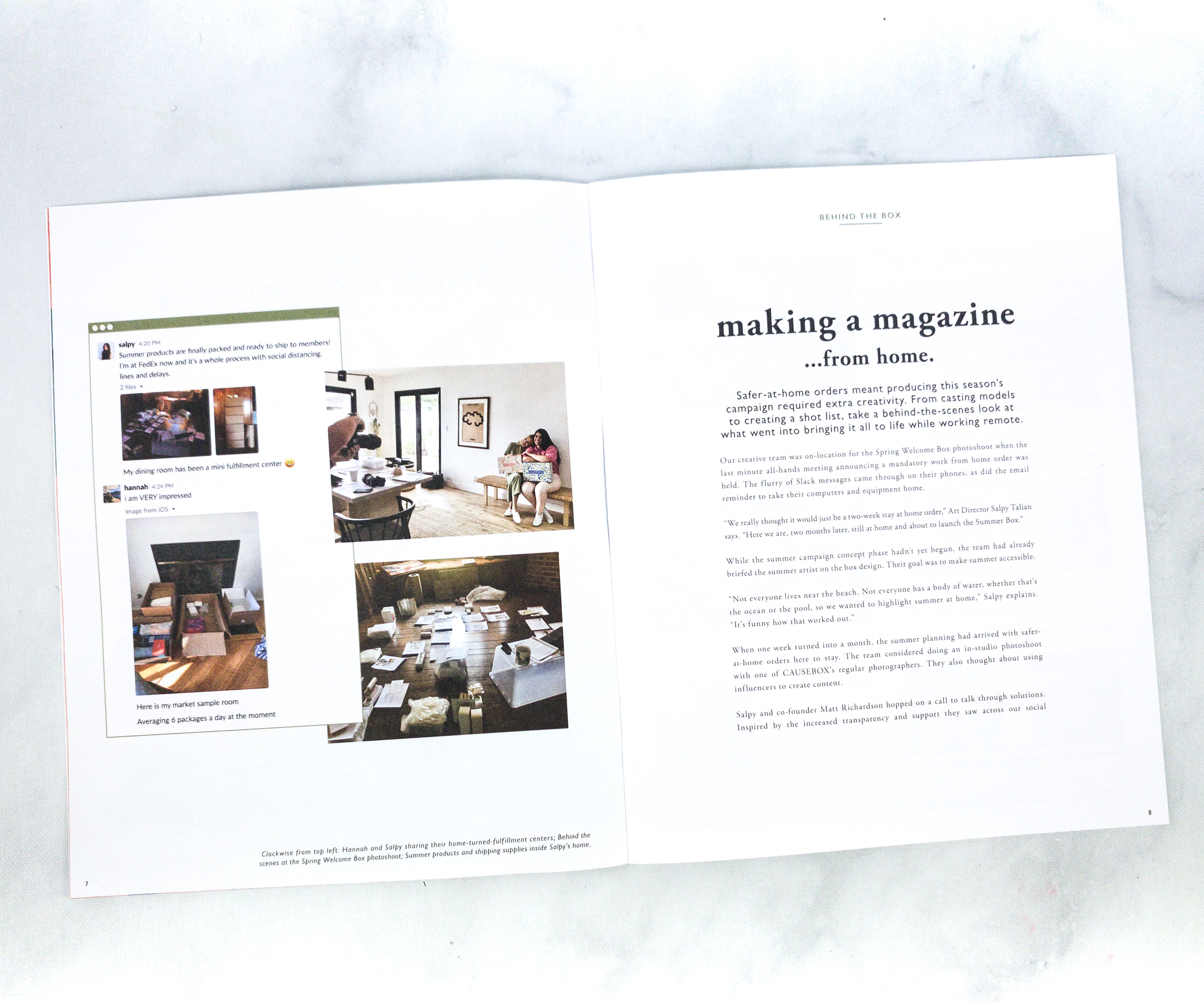 They also shared how they made this magazine from home!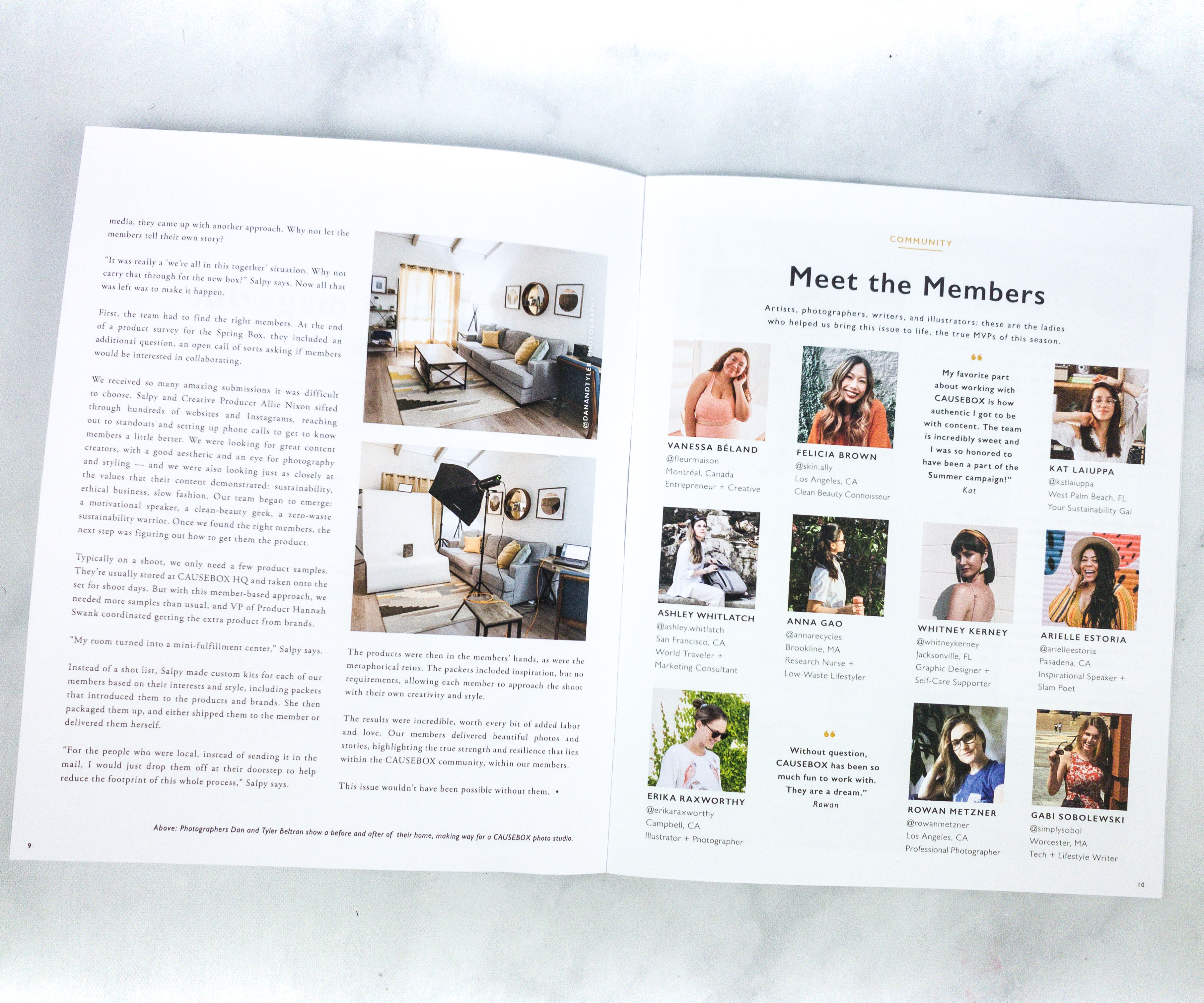 Here are the people that make this box possible!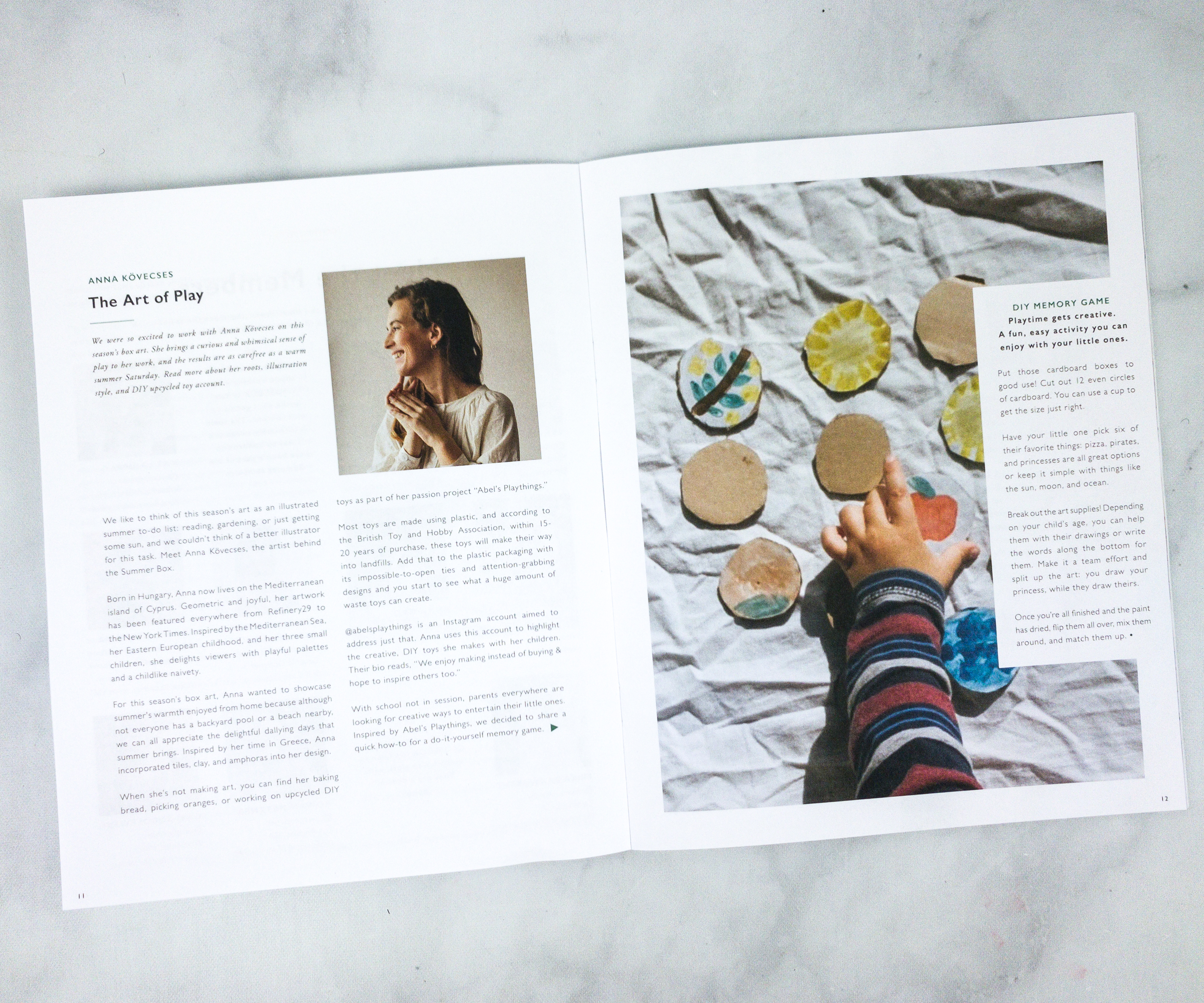 There's even an article about the featured artist this summer, Anna Kövecses.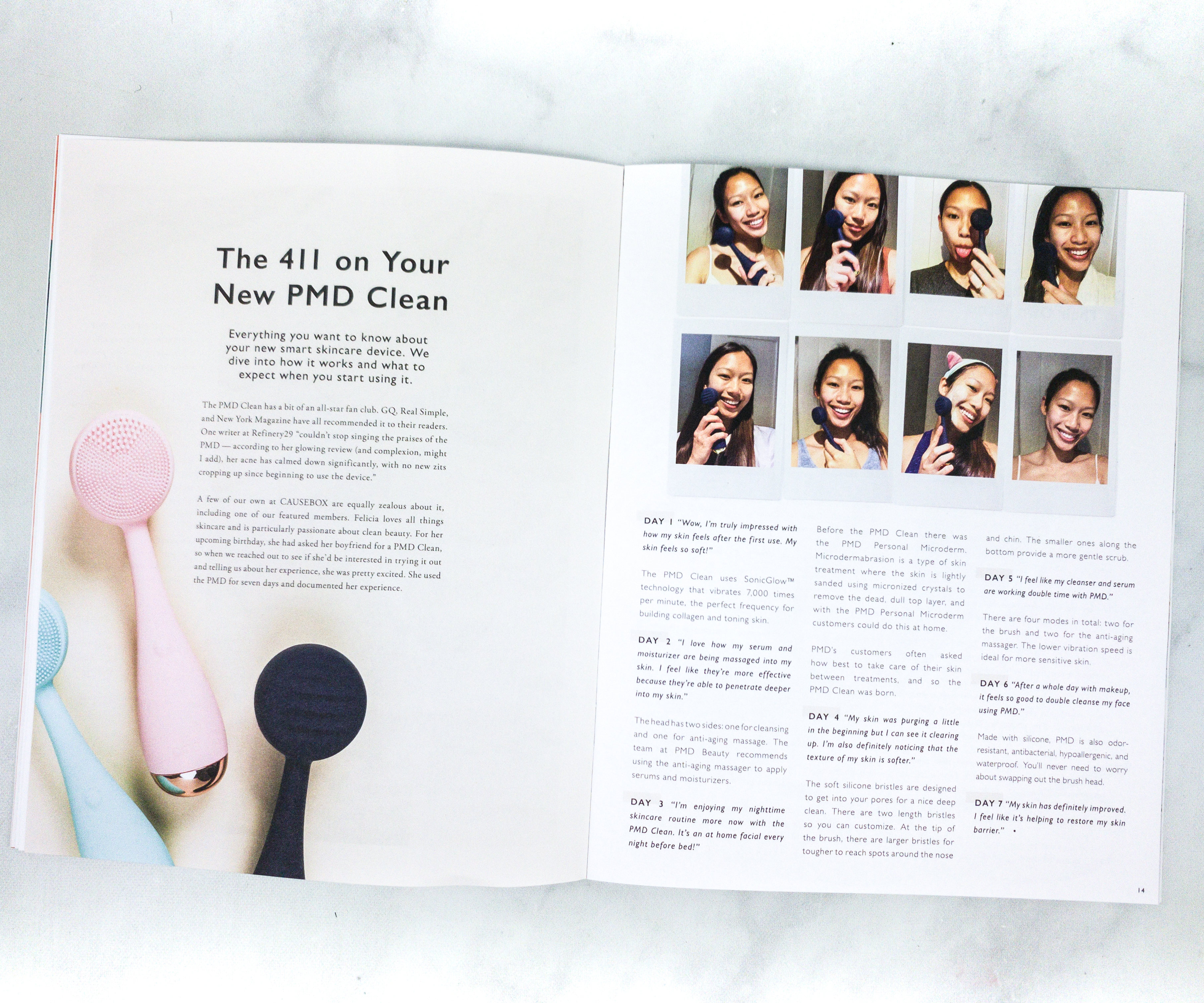 In this feature, they explained more about the Facial Cleansing Device included in the box.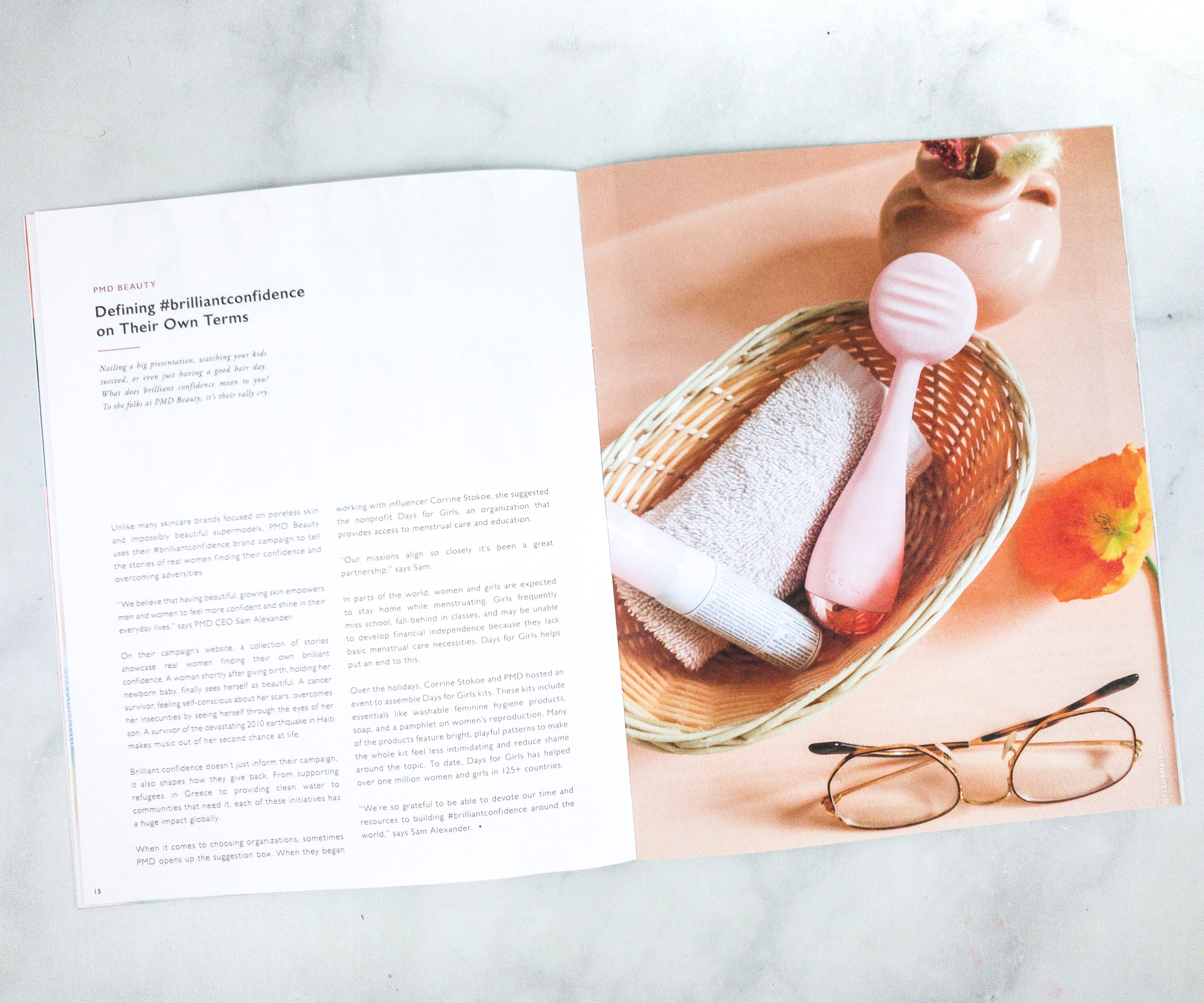 It's a great read for any beauty enthusiast!
They even shared steps in creating a more serene home. Another interesting feature is about Erin Wolf, the artist that designed the beautiful nesting bowls!
Here's a recipe for the delectable Mini Strawberry Pavlovas! Yum!
They also included more uses for the silicone stretch lids!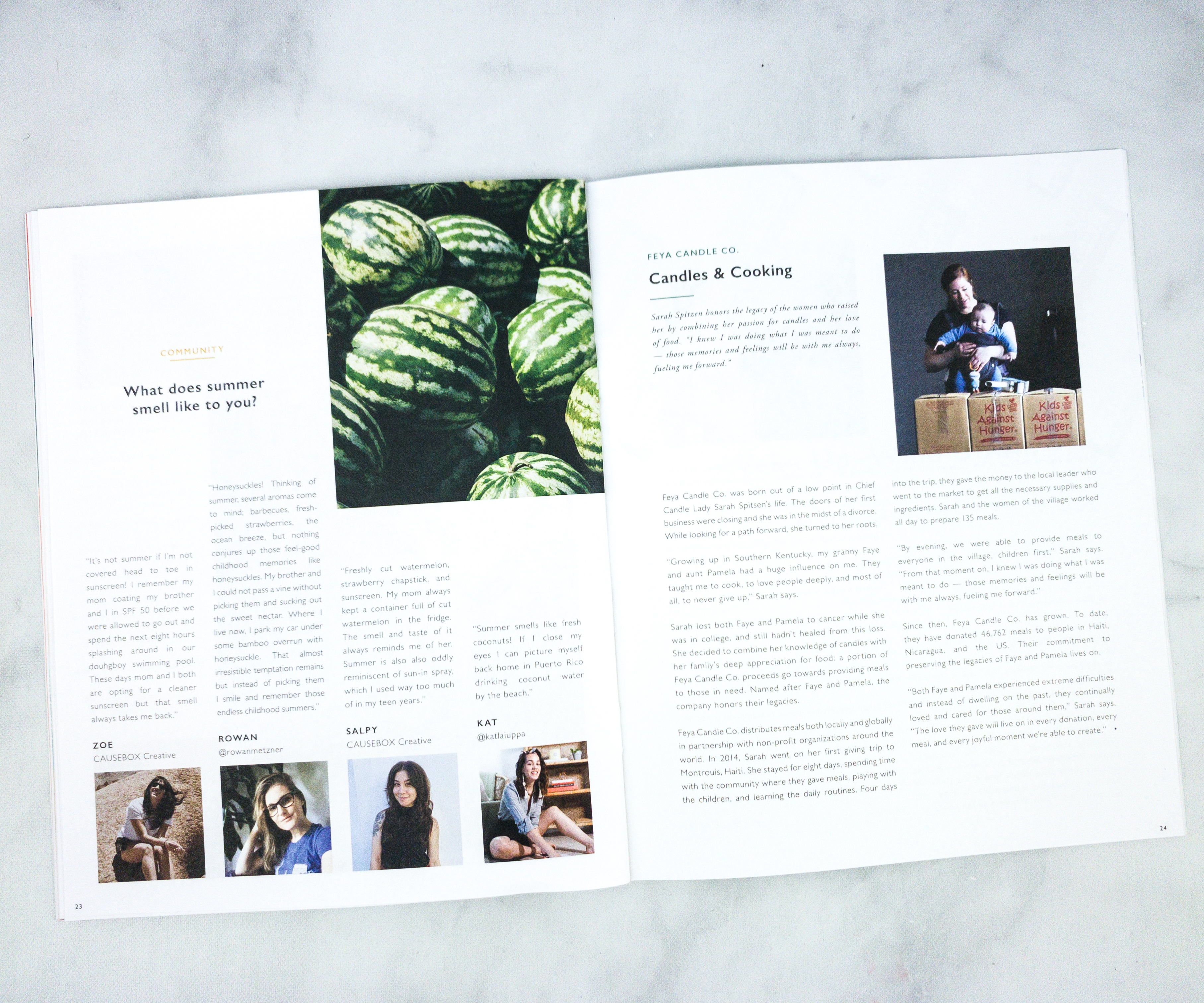 In this feature, they featured some of their staff's answer to the question: "what does summer smell like to you?"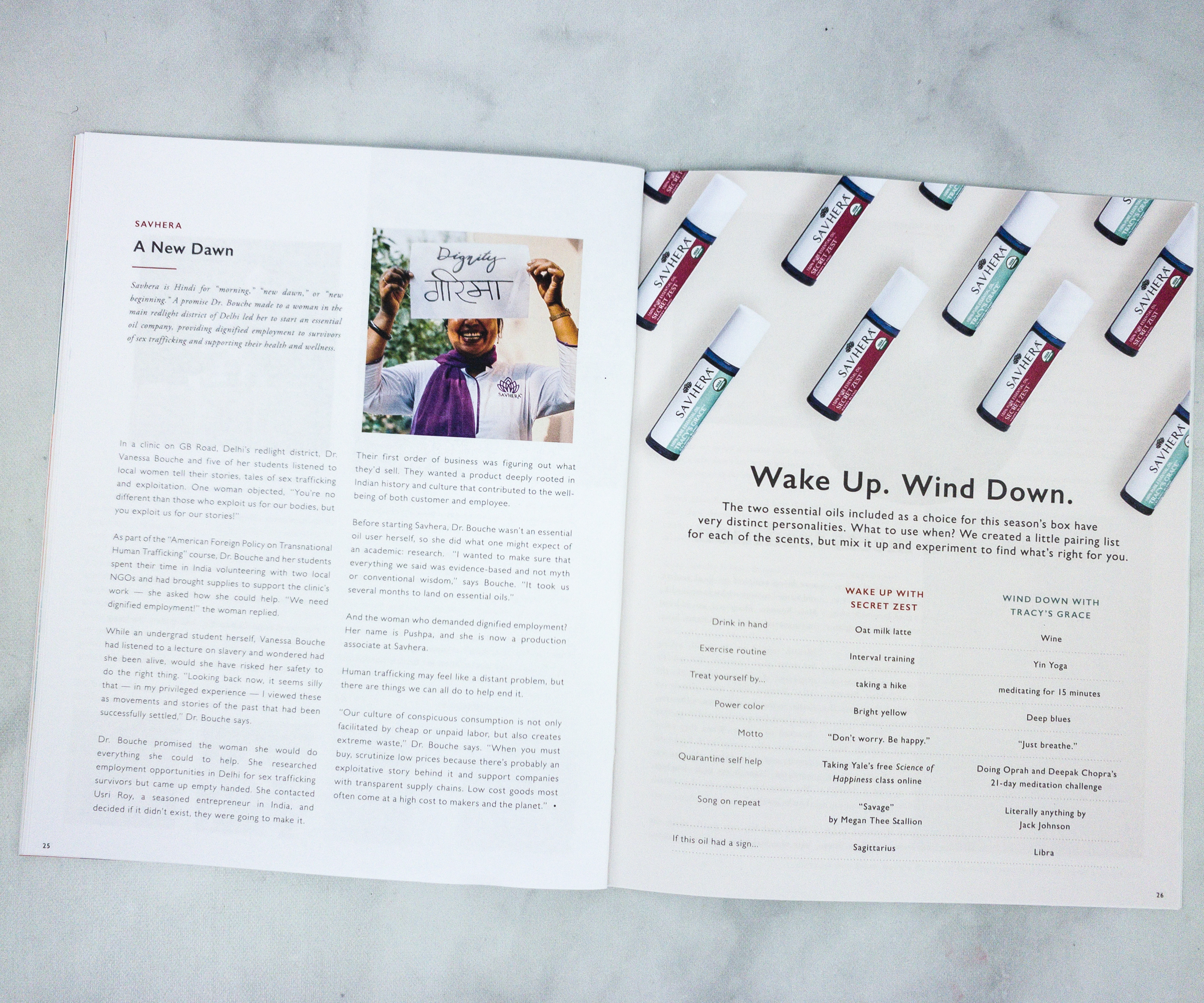 Here are more information about the other products that the annual subscribers can also get, like the Savhera Essential Oil.
These articles that feature stories of real people are inspiring!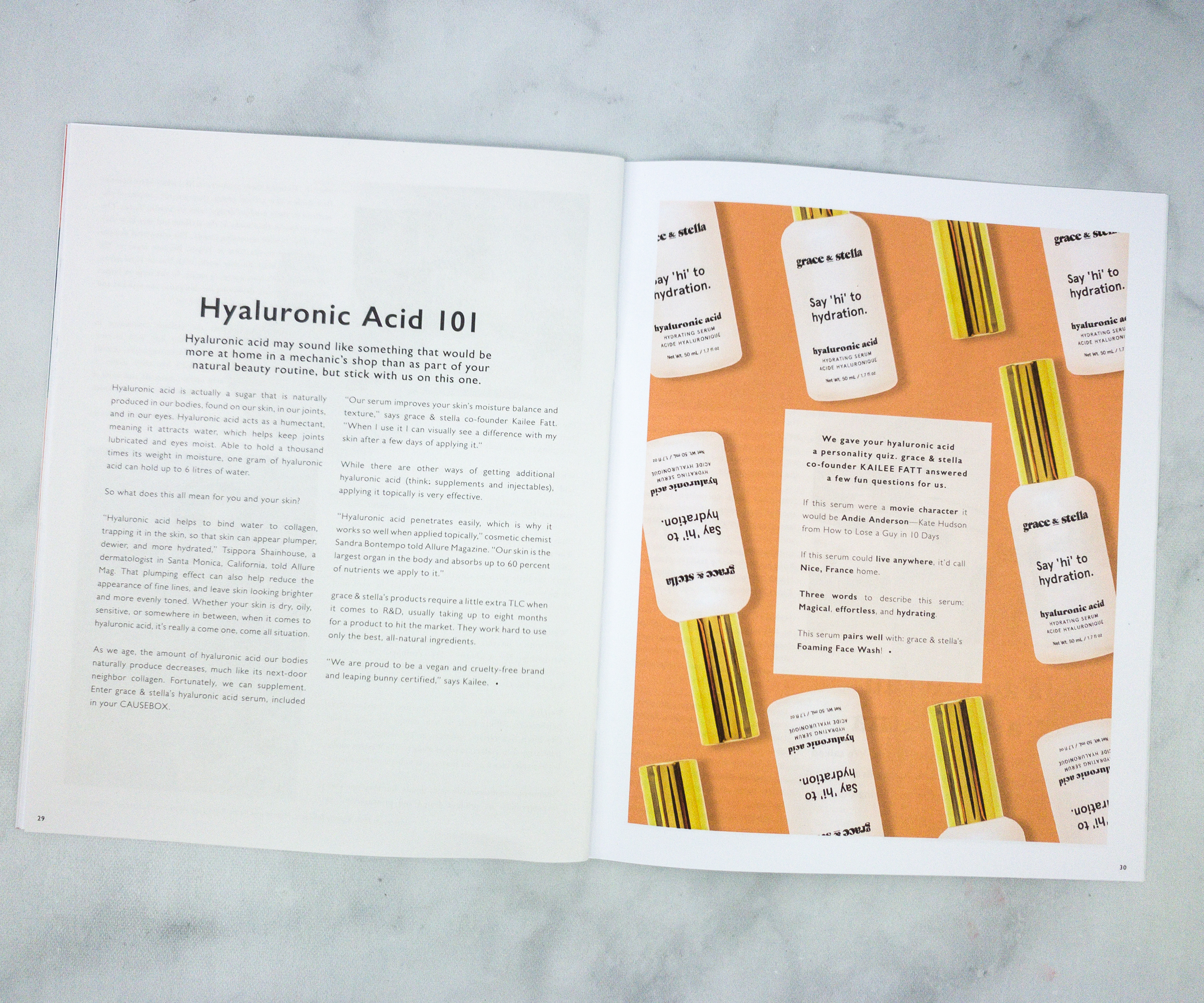 They also included the functions and benefits of hyaluronic acid.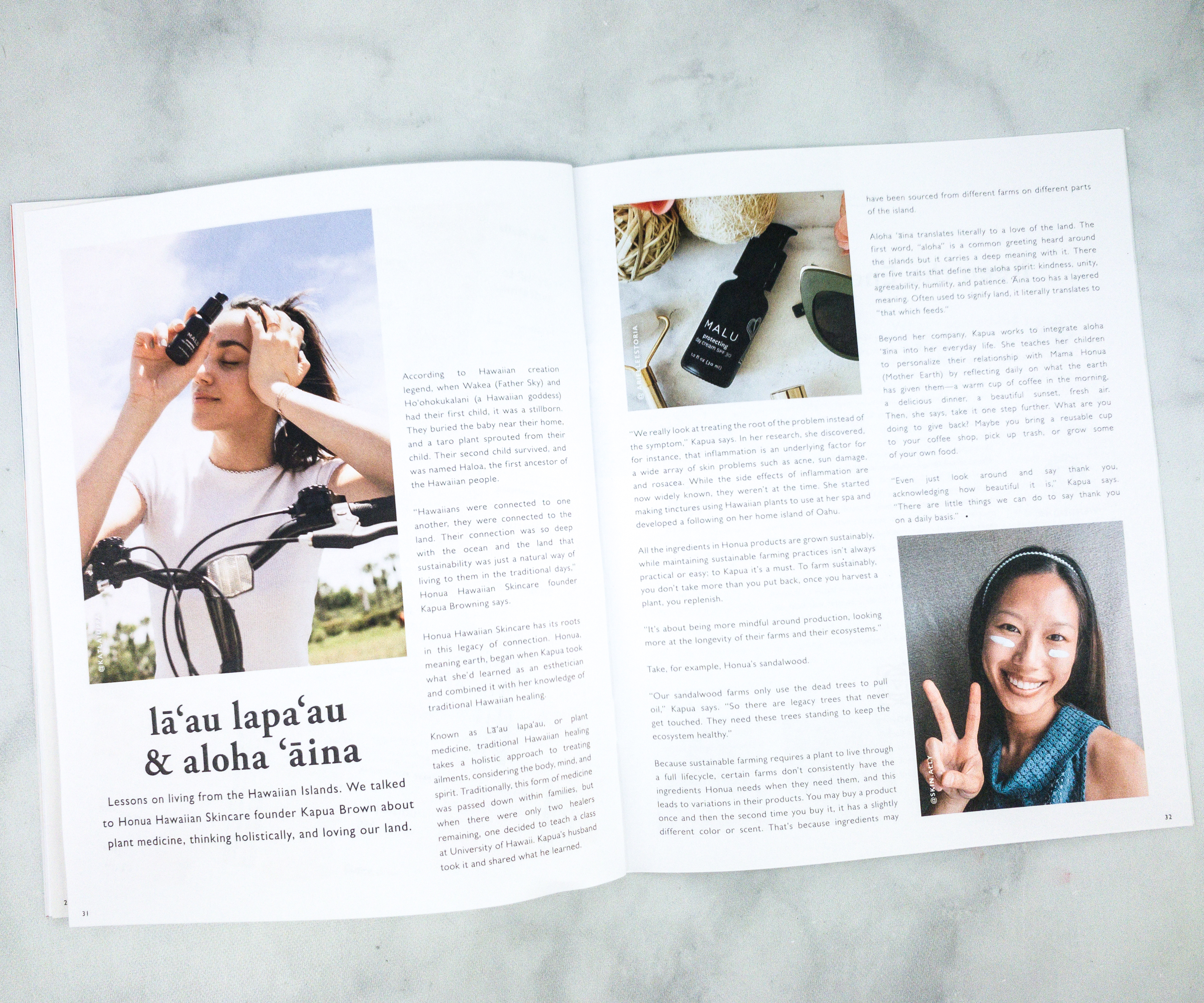 Another article features one of the products I chose, which is the MALU day cream!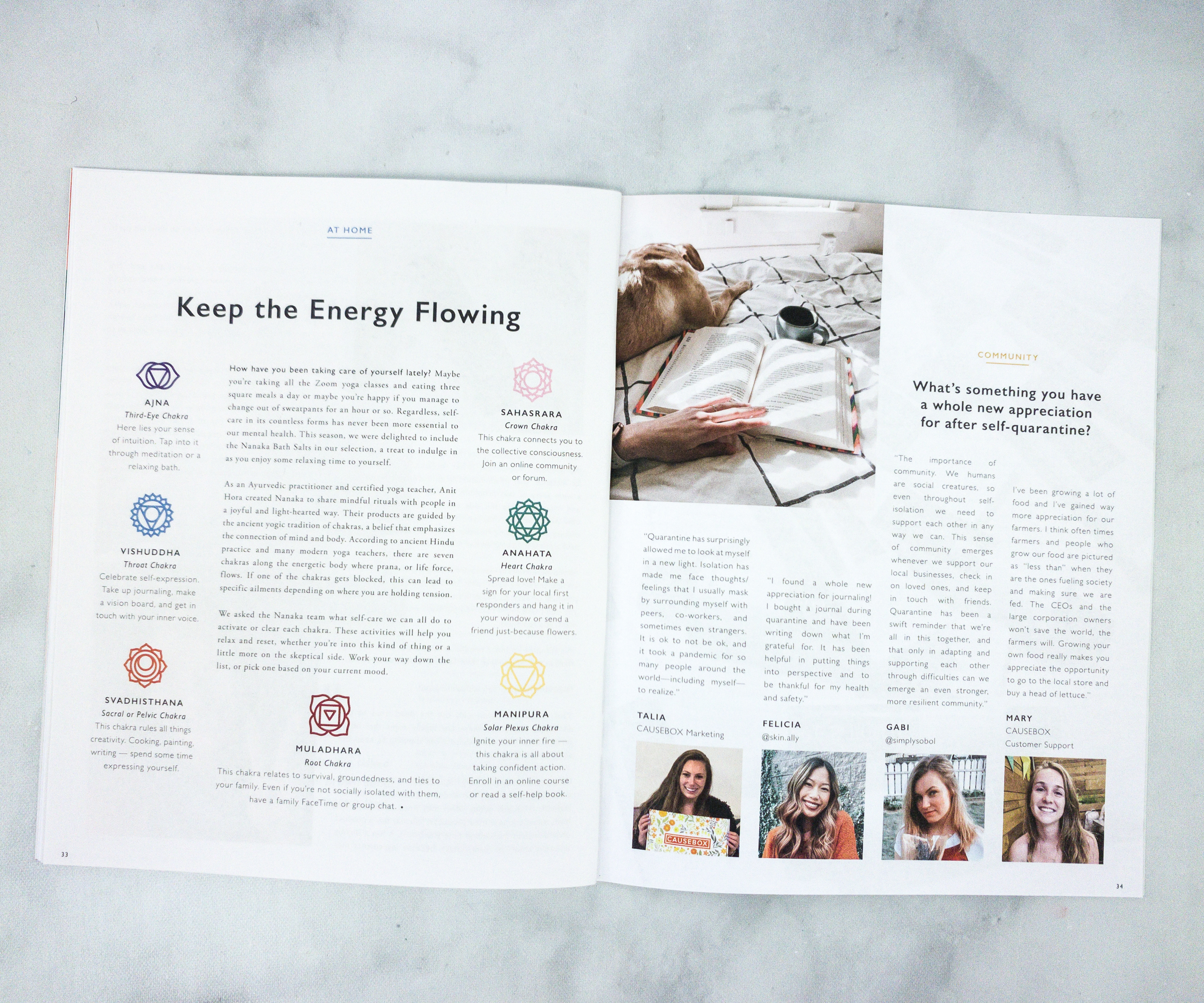 Here's an article that talks about the things people appreciate during the time of self-quarantine.
Another feature is about Doctor Rogers RESTORE® Healing Balm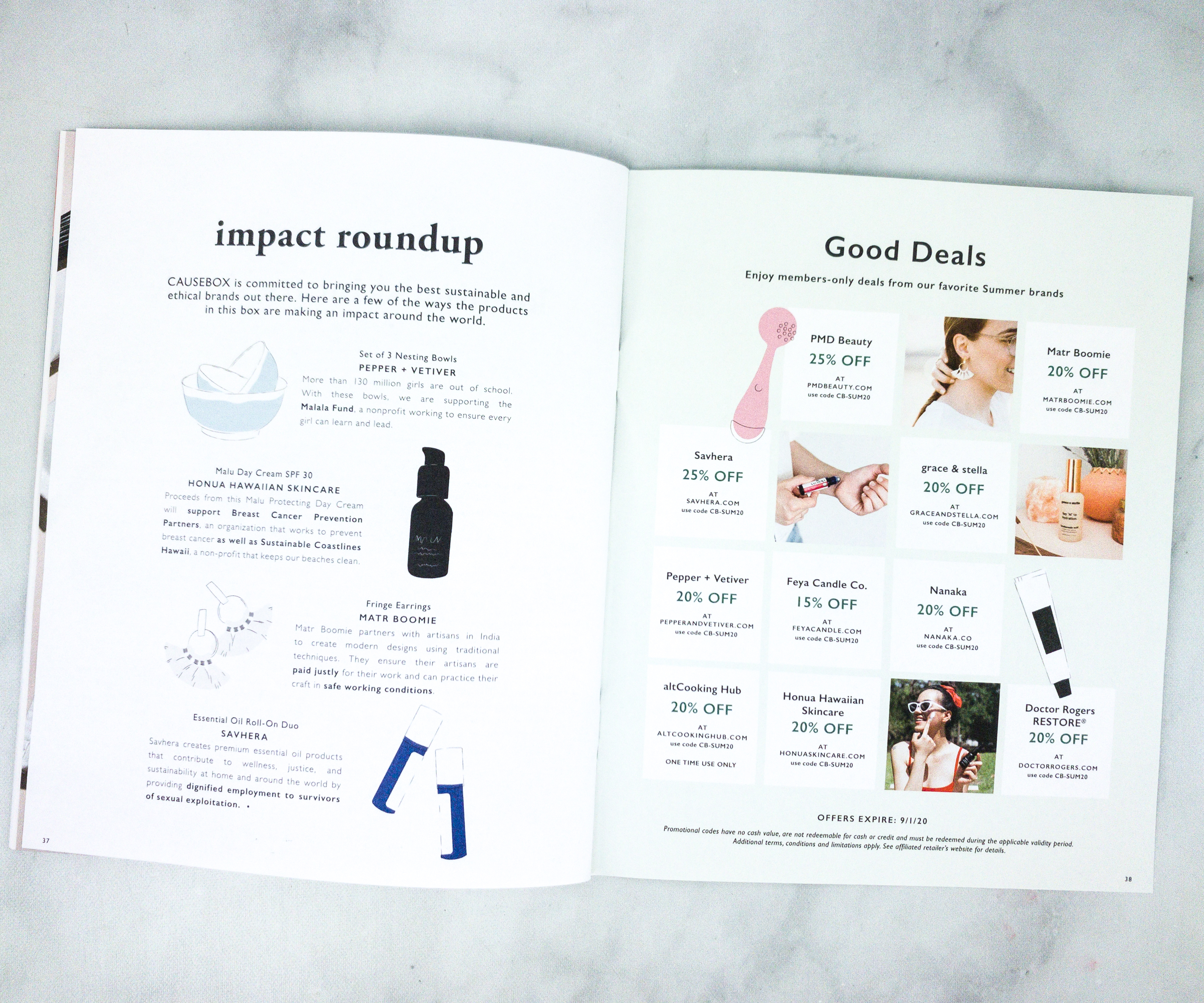 There are lots of deals included so you better read the mini-mag until the last pages! I love the page on the left highlighting the impact of each product. There is also a page that contains different discount coupons from the featured brands!