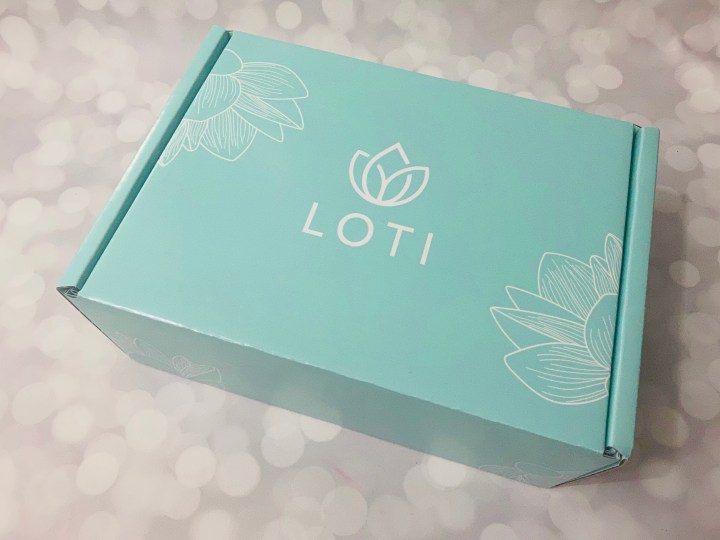 Loti Wellness is a Canadian subscription box with a focus on self-care. The box has a monthly theme curated by therapists to focus on items and rituals to promote positivity and improving one's self. Loti Wellness works with local brands and small businesses whenever they can, and choose cruelty-free and natural products. The box is $49.95 CAD with lower prices on annual subscriptions – about $35 USD. Shipping is $5.99 CAD to Canada and $7.99 CAD to the US (about $6 USD).
DEAL: Save 10% on your first box! Just use this link and coupon code SUBSCRIBE10.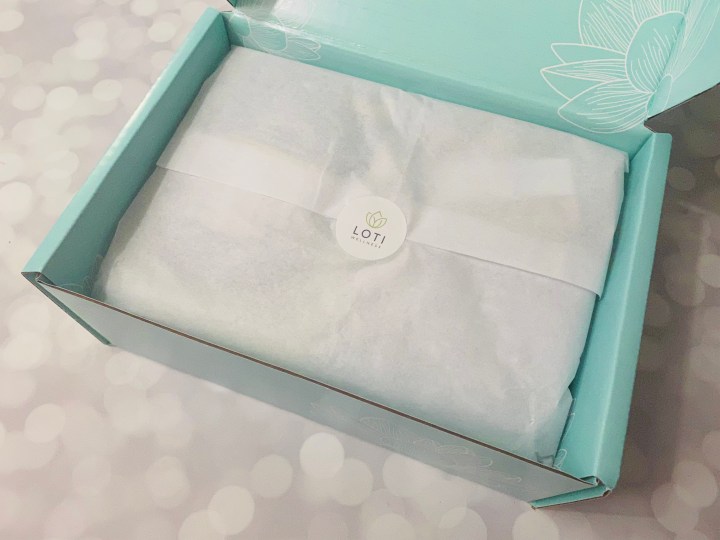 First look!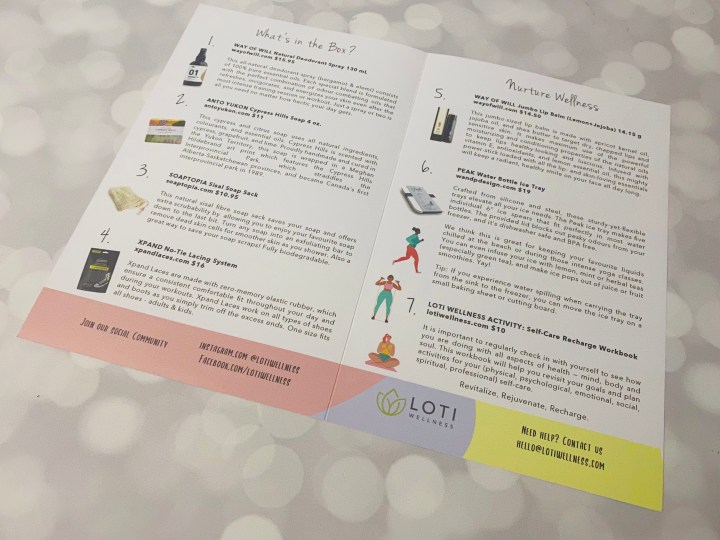 The information booklet goes over the theme for the month as well as the items and retail values for the included products.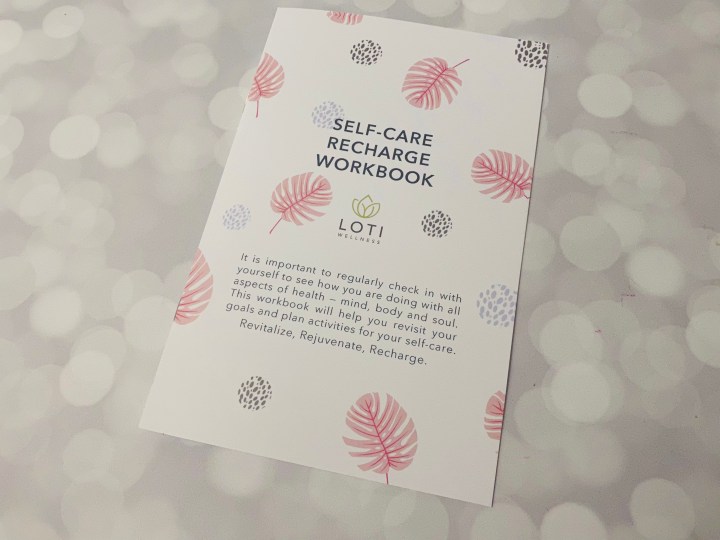 Recharge Workbook — July's theme is RECHARGE! I think everyone needs to check in with themselves after being stuck at home or in a smaller area this summer because of what's going on around them. This month will focus on the physical aspect of health.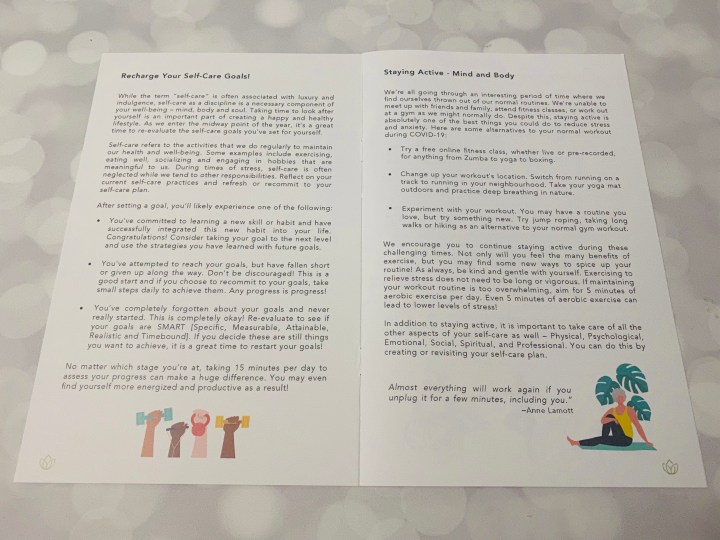 I'm admittedly not very active at all, though I do walk everywhere because I don't drive. I could definitely improve in a small way by leaving my house to go for a walk without having any particular destination in mind.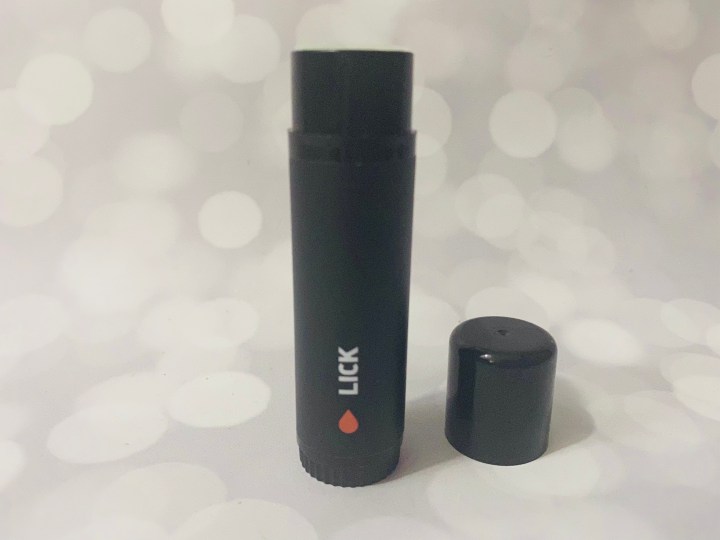 Lick Jumbo Lip Balm ($14.50 CAD) — A hefty tube of lip balm. Lemon essential oil gives it a subtle scent and flavour, but it's the combo of jojoba, shea butter, and beeswax that helps it glide on smoothly and kept my lips soft and smooth.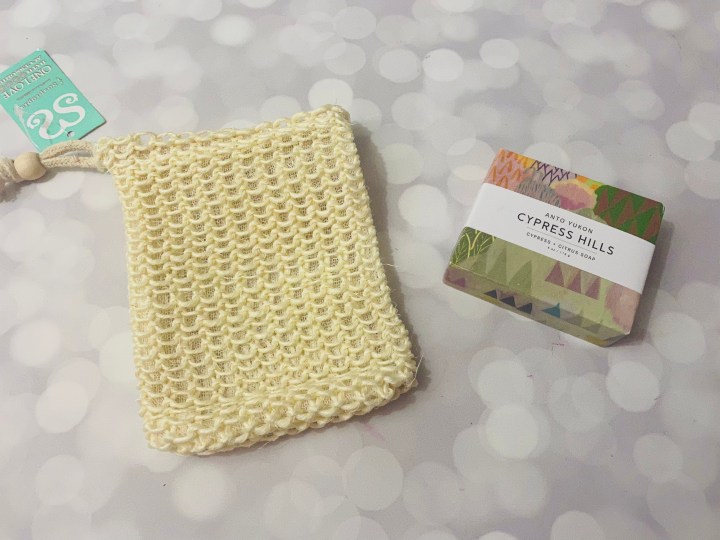 Soaptopia Soap Sack ($7.99 USD) — A soap sack adds some extra scrubbiness to your routine as well as let you use every last bit of soap even when it's down to just a lump. It's made of natural sisal fiber.
Cypress Hills Soap ($10 CAD) Cyprus, grapefruit, and lime are infused into this soap. It has a refreshing scent and the unique wrapping is by artist Meghan Hildebrand. The soap uses ethically sourced palm oil which is great to see. The scent isn't my style but the beautiful wrapping will make it a lovely gift for someone special.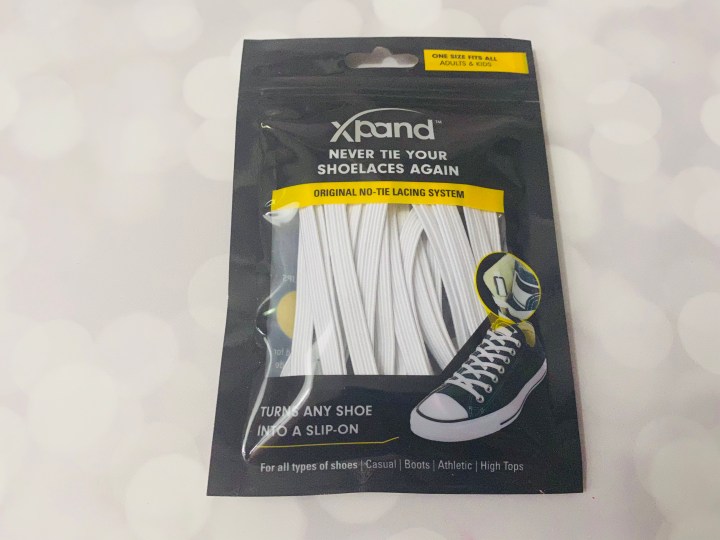 XPand No Tie Laces ($9.99 CAD) — XPand was a successful kickstarter campaign to distribute elastic shoelaces that don't require tying. You can change any pair of shoes into a slipon with these laces!
Water Bottle Ice Tray ($14 USD) — This silicone ice tray freezes long cylinders that fit into a water bottle — great for keeping your water chilled.
Room for five ice straws!
Natural Deodorant Spray ($15.95 CAD) — A spray format deodorant with a bergamot fragrance. I was surprised how effective this was though I wasn't heavily active when I used it. It contains baking soda so it may not be suitable for those with sensitive skin.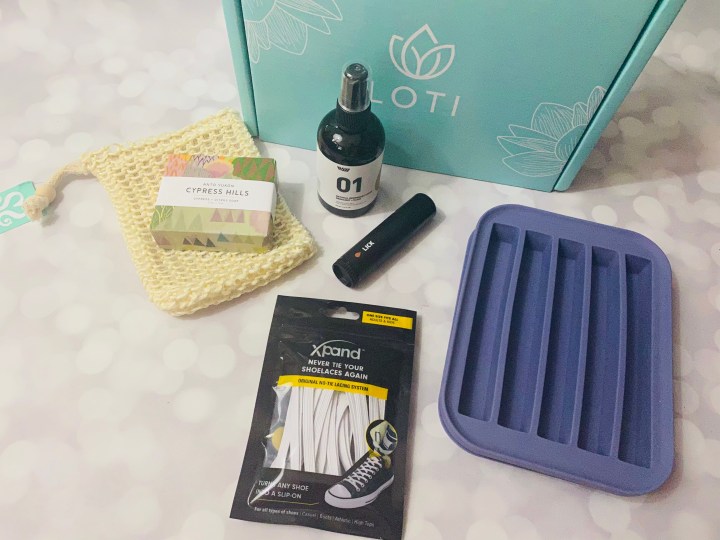 The July box was a reminder to be active, even if it's small steps to get you moving. I am not someone very passionate about the subject so initially I wasn't super enthralled with the theme but I think this was a great box with something to think about and some tools to make the push more enjoyable. The deodorant and lip balm were from a brand I hadn't tried before and I was really impressed with both products — this is one of the reasons I love subscription boxes, and Loti did a great thing by introducing me to a new small business to support!
What do you think of this self-care subscription?