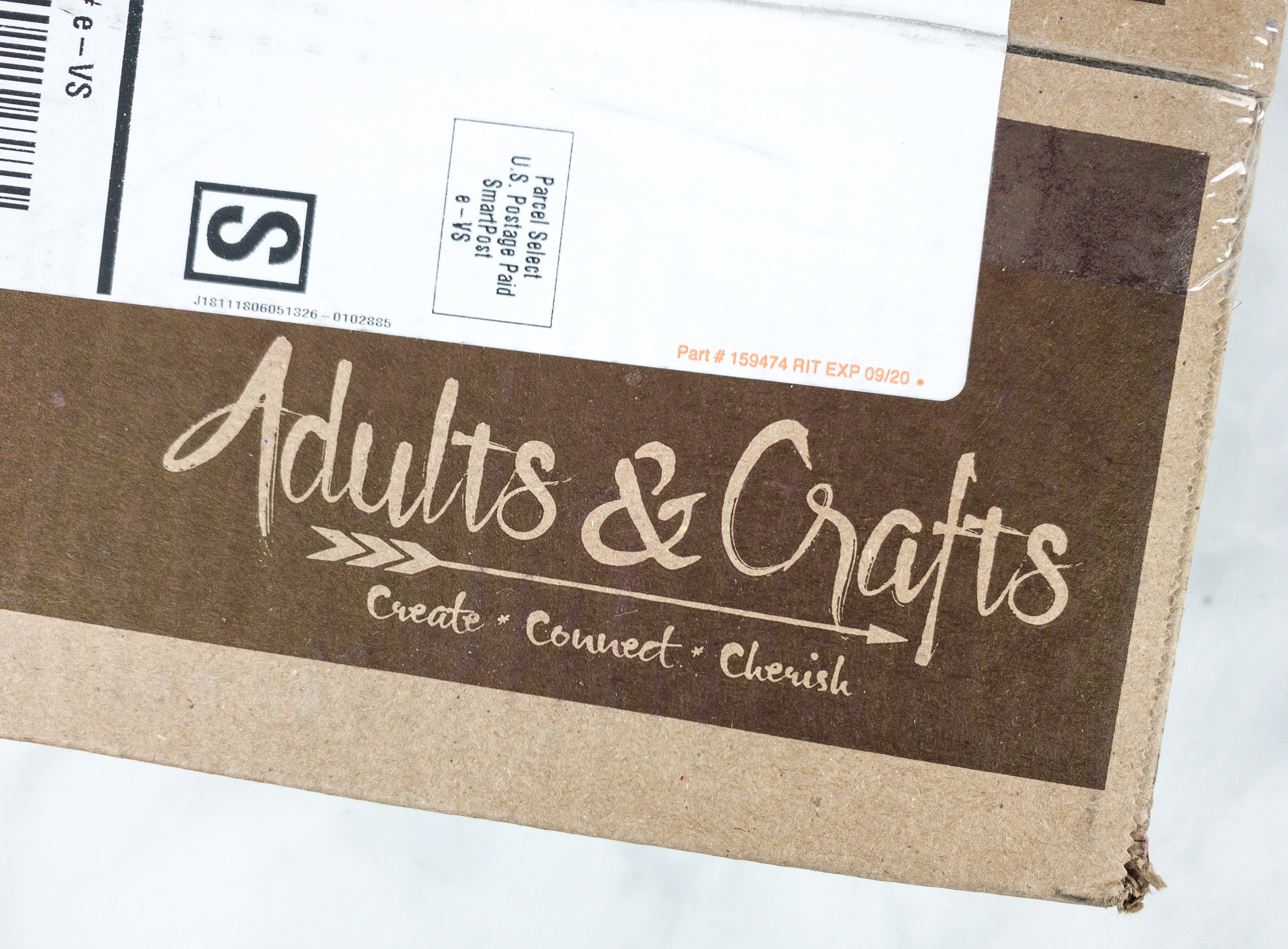 Adults & Crafts is a monthly DIY crafts subscription box for adults. For only $33 per month, you'll get a box full of materials to create an awesome craft project, plus easy-to-follow instructions. They feature a new craft and craft techniques every month, from woodworking to embossing to clockmaking and more!
DEAL: Save 10% on your first box! Use coupon code  HELLOSUB.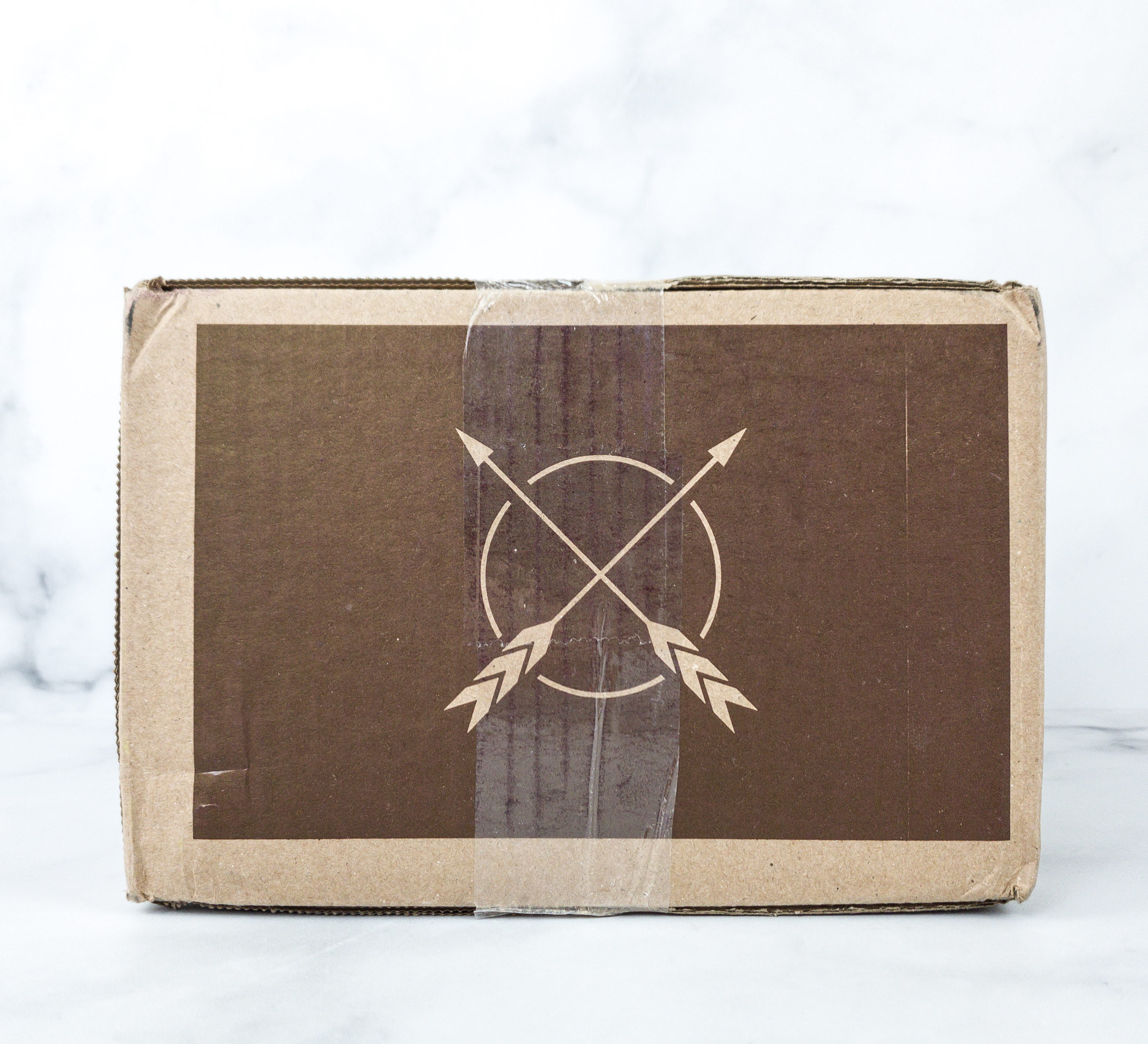 The box is sealed!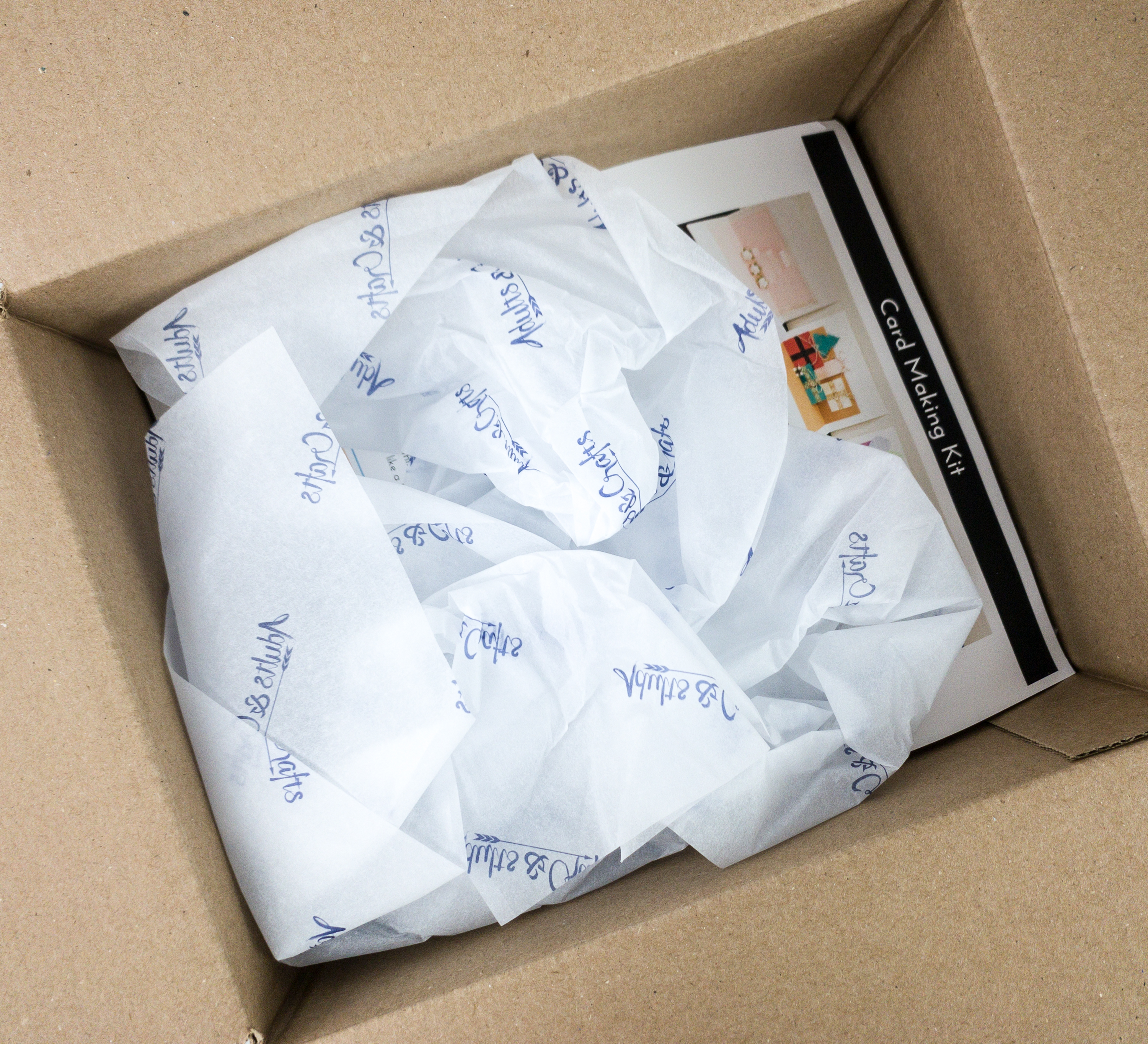 The tools and materials were neatly stacked in a cardboard box, everything is wrapped in printed tissue paper.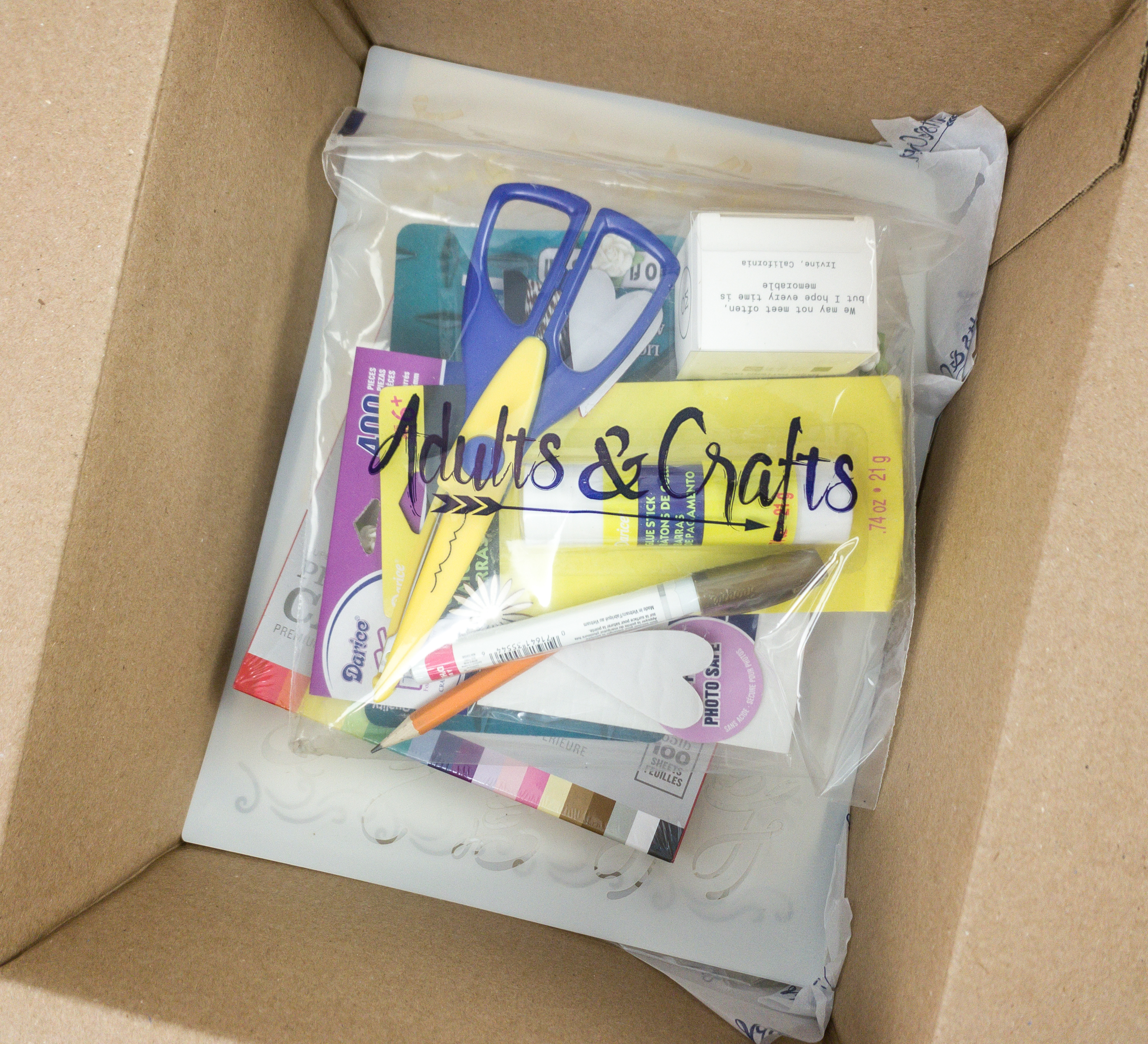 As expected, they sent a complete set of materials for this project!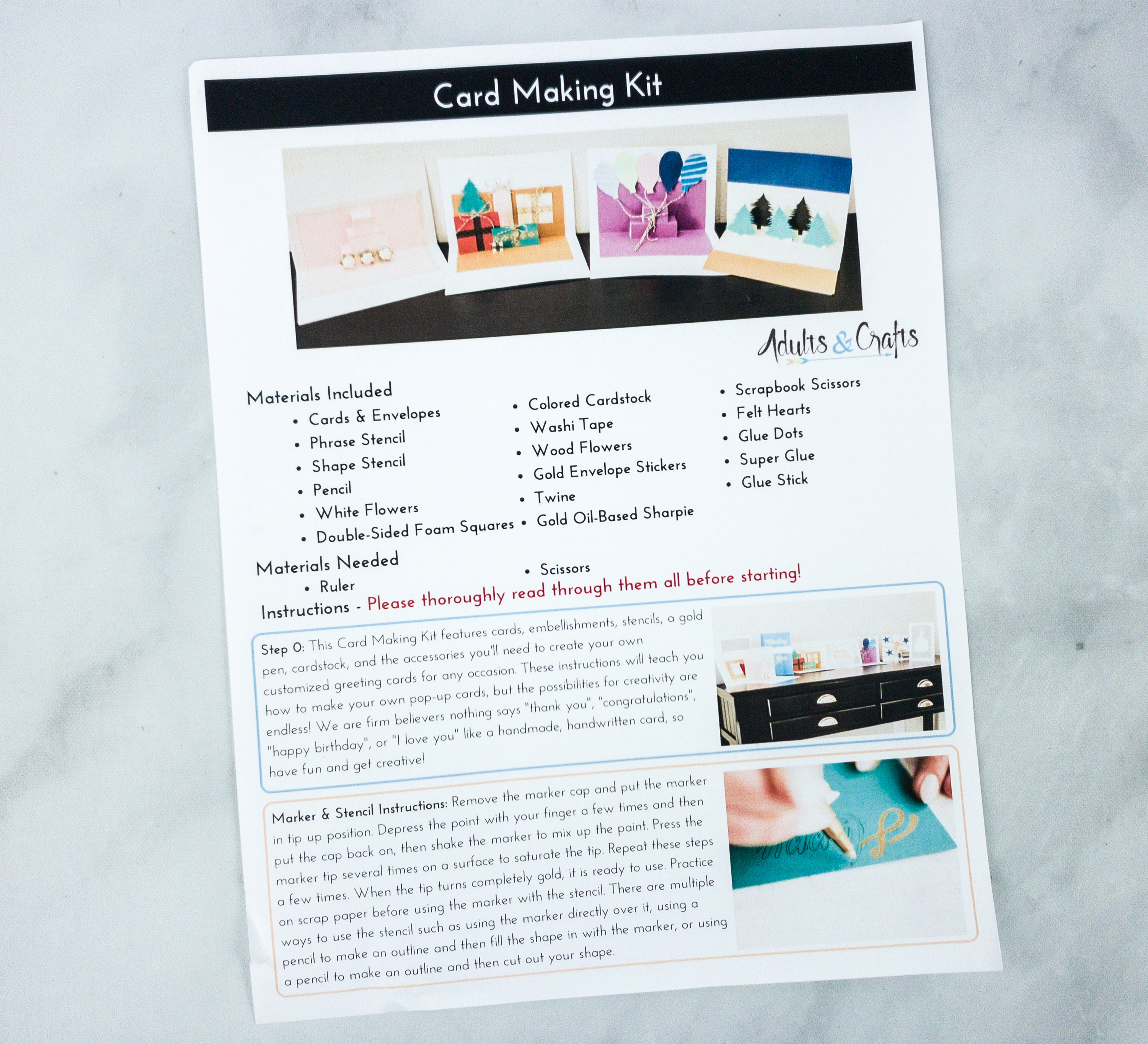 Featured on the leaflet are instructions and materials for the project. They were very easy to follow since they were written in detail.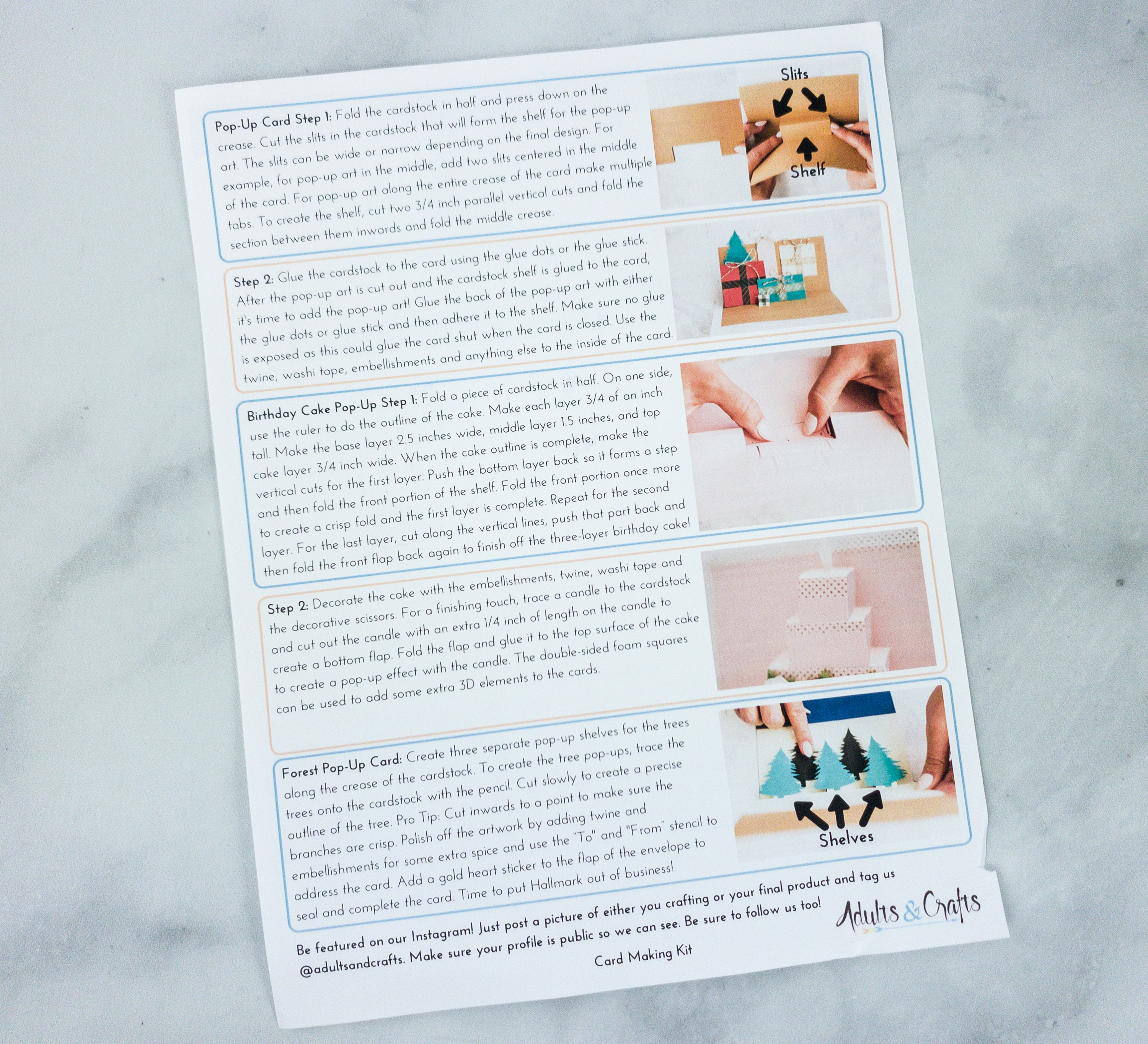 There are also corresponding illustrations for every step of the process so it was easy to monitor if I was doing it correctly or not.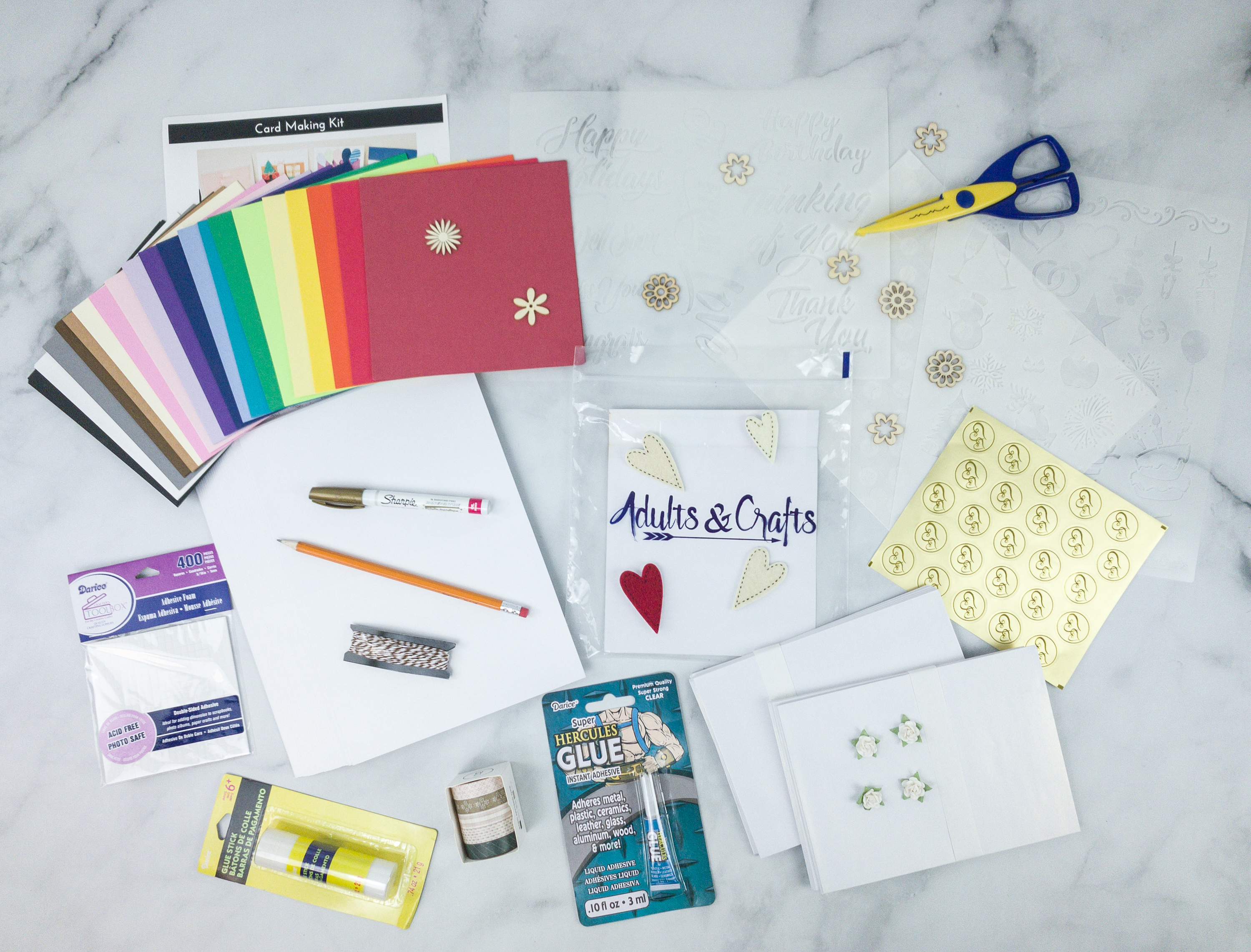 Everything in my box!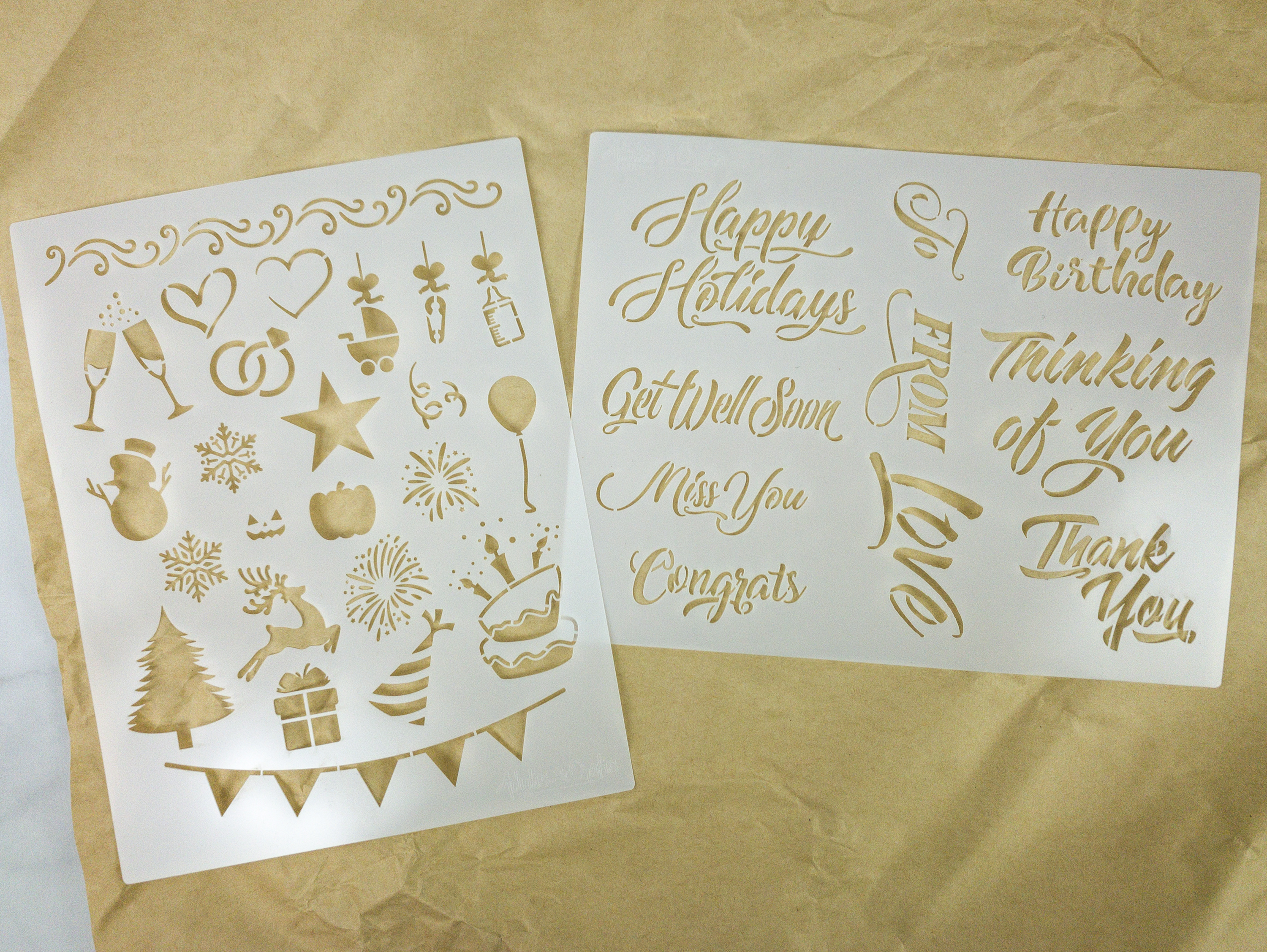 Stencils. There are 2 sets of stencils included in the box. One is a shape stencil and the other one is a phrase stencil.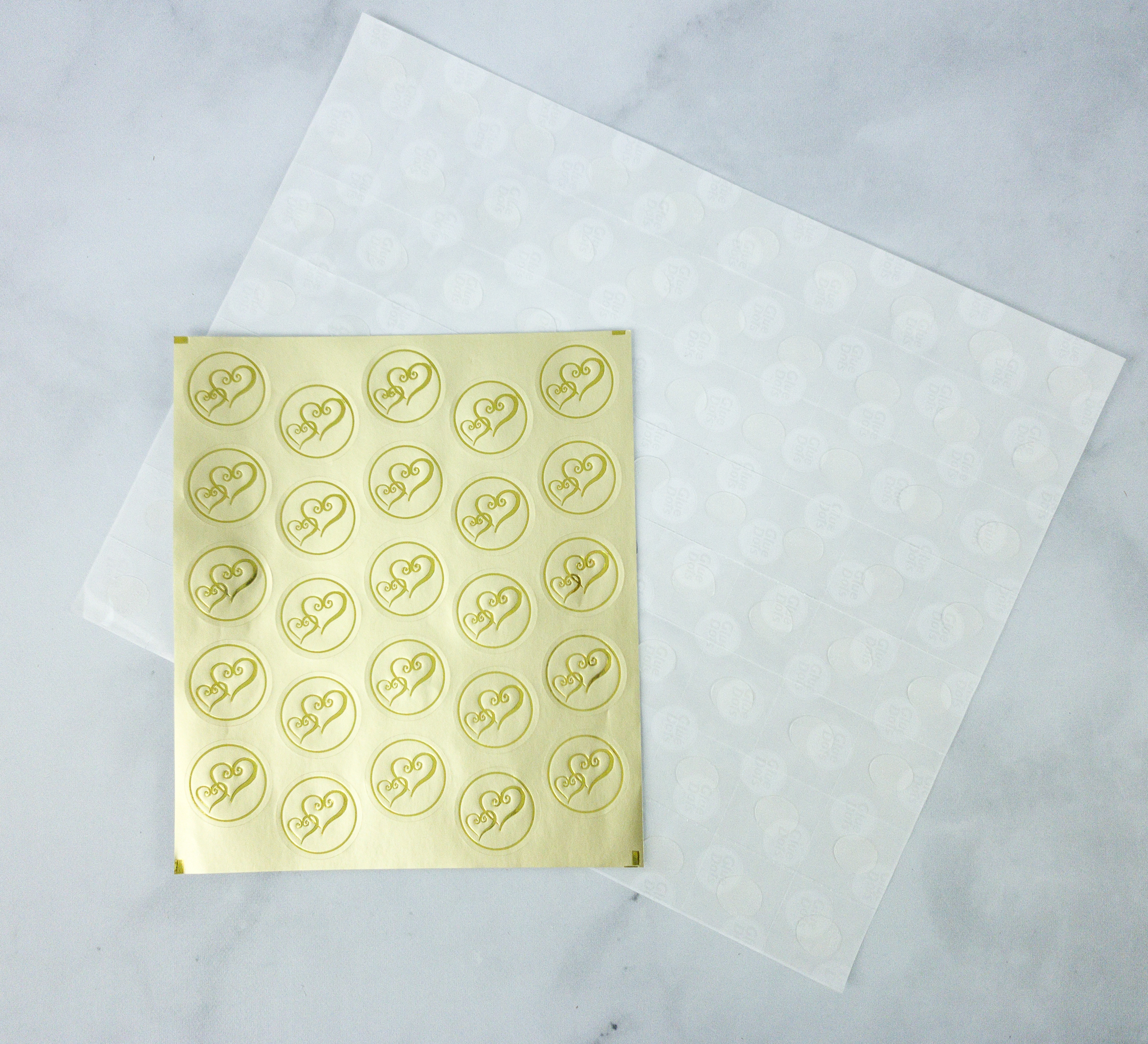 Gold Envelope Stickers. To easily seal the card envelopes, here's a set of beautiful, golden round stickers with adorable heart images.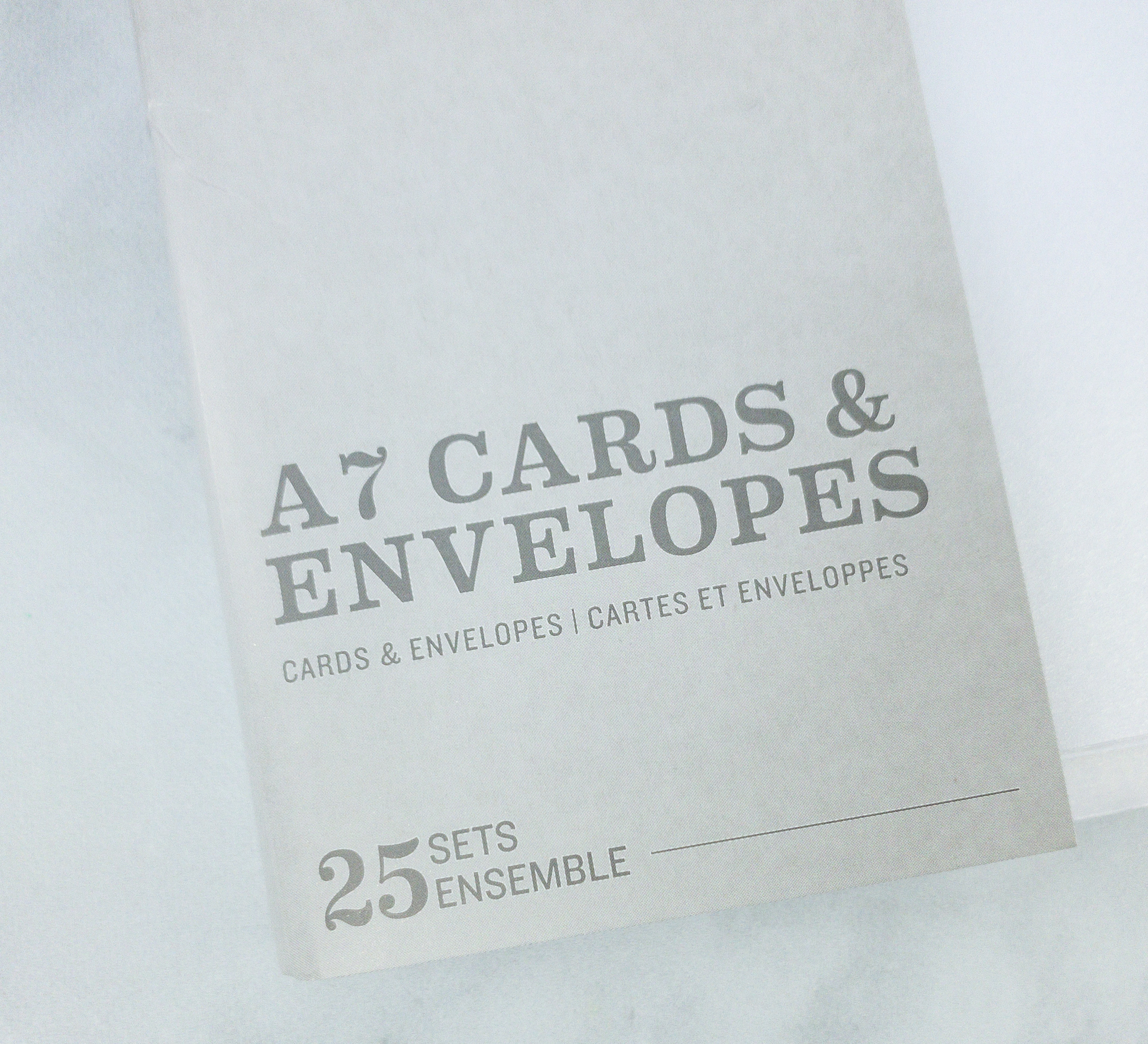 Cards & Envelopes. To make cards for any occasion, I received a set of 25 pcs. cards all with matching envelopes.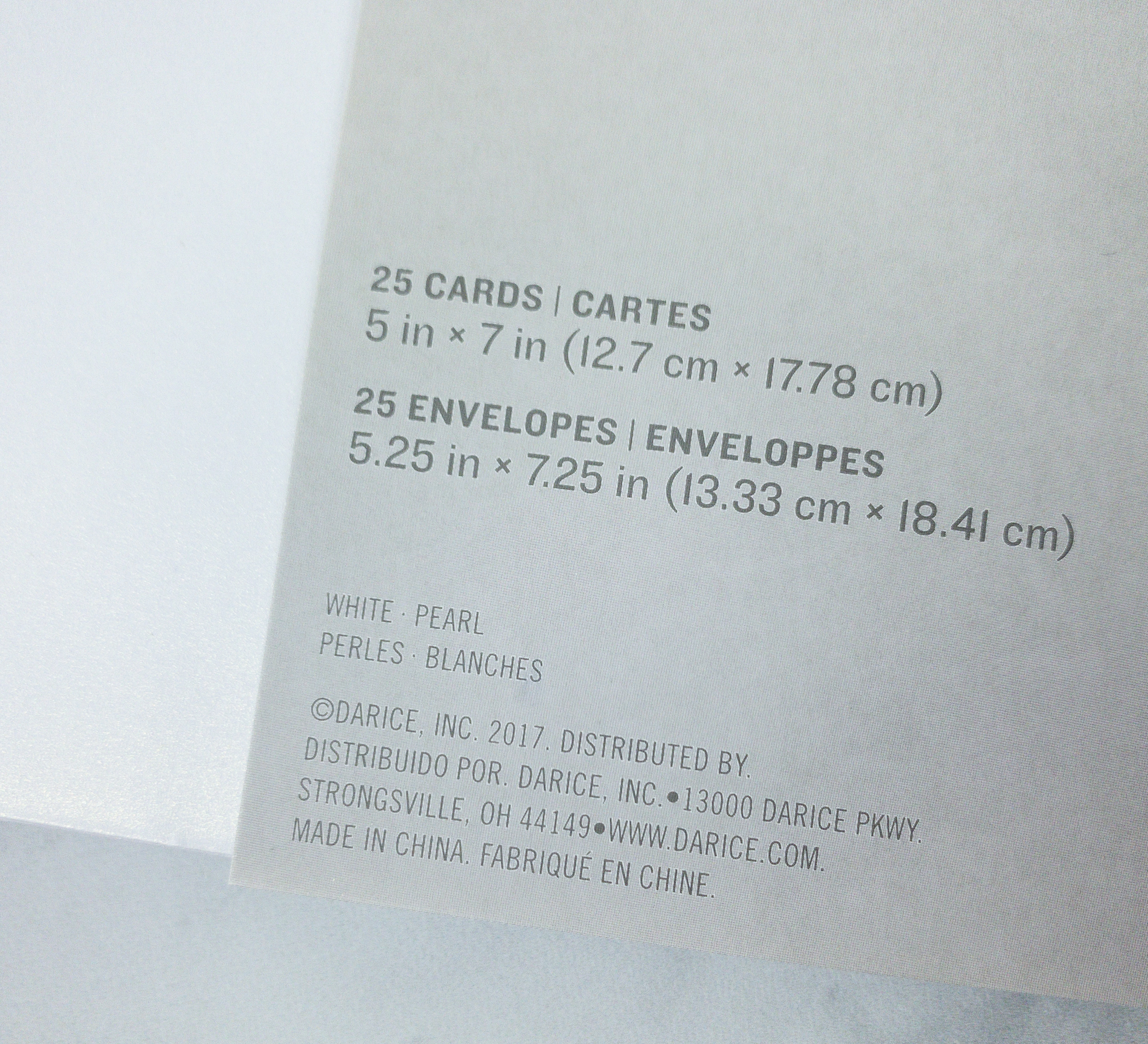 The cards measure 5″ x 7″, and the envelopes are slightly bigger at 5.25″ x 7.25″.
The cards are all blank so you have the freedom to decorate and design them however you want, so as the envelopes.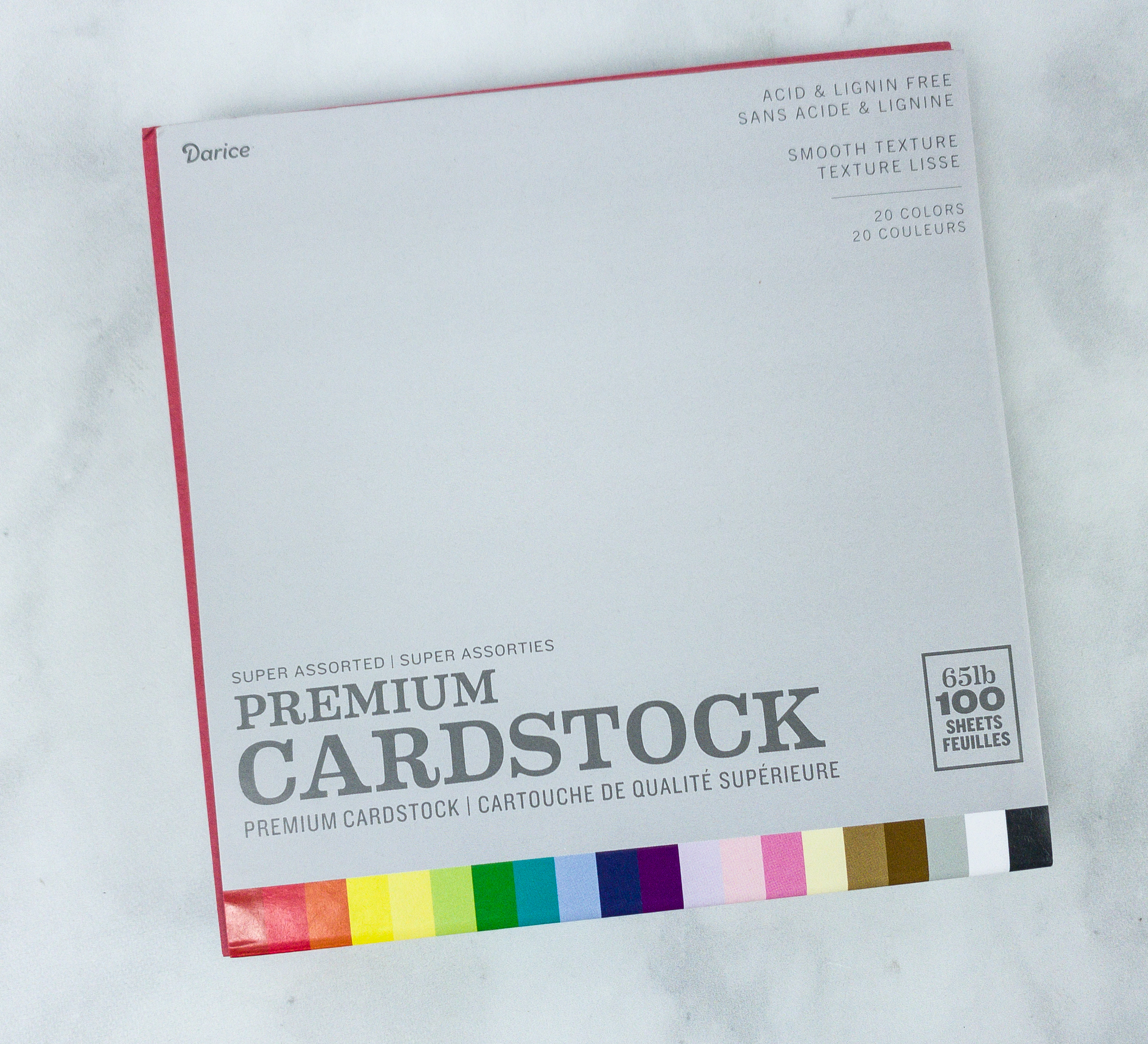 Colored Cardstock. The set also included a pack of cardstock. This pack contains 100 sheets of assorted, multi-colored sheets.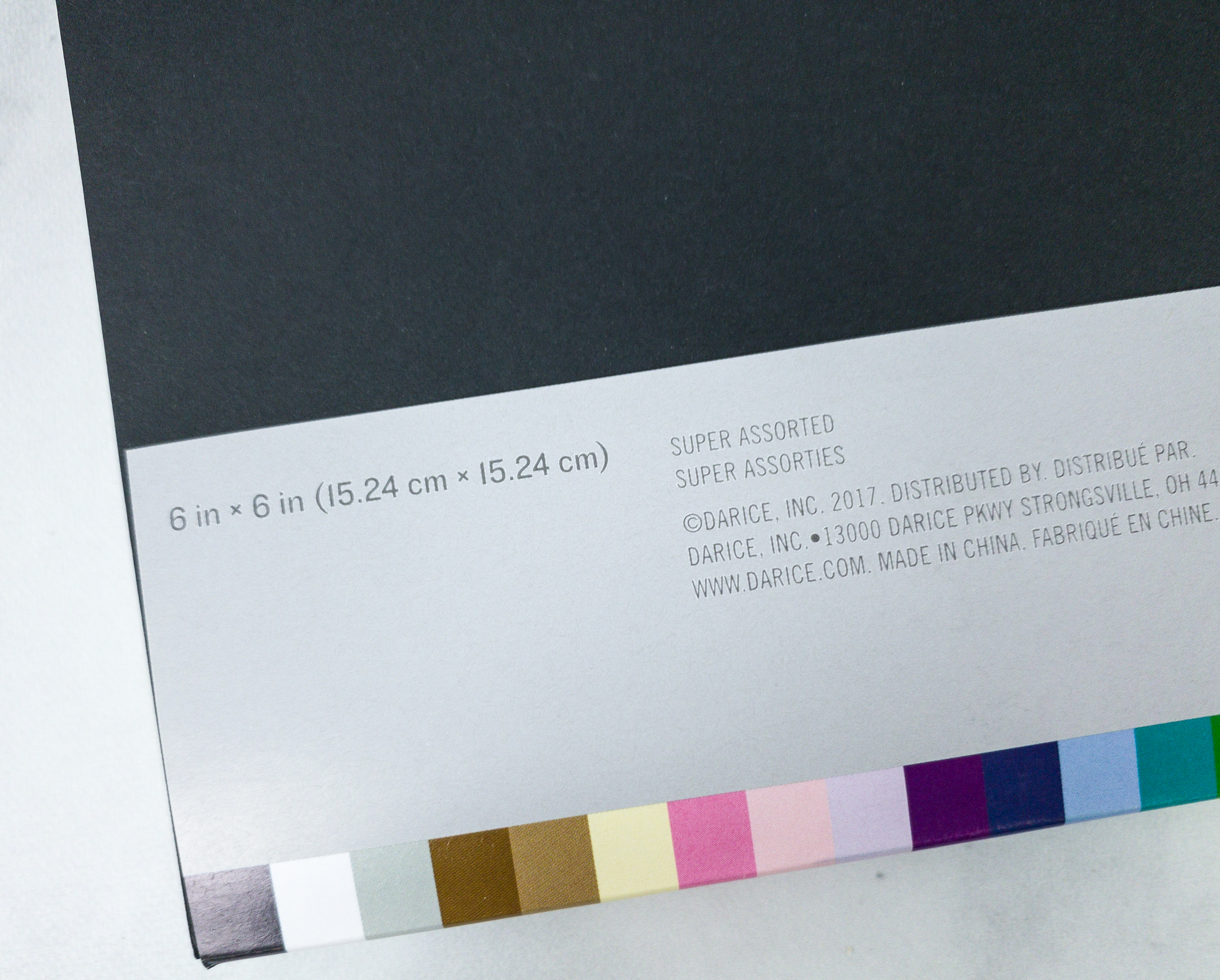 Each cardstock measures 6″ x 6″.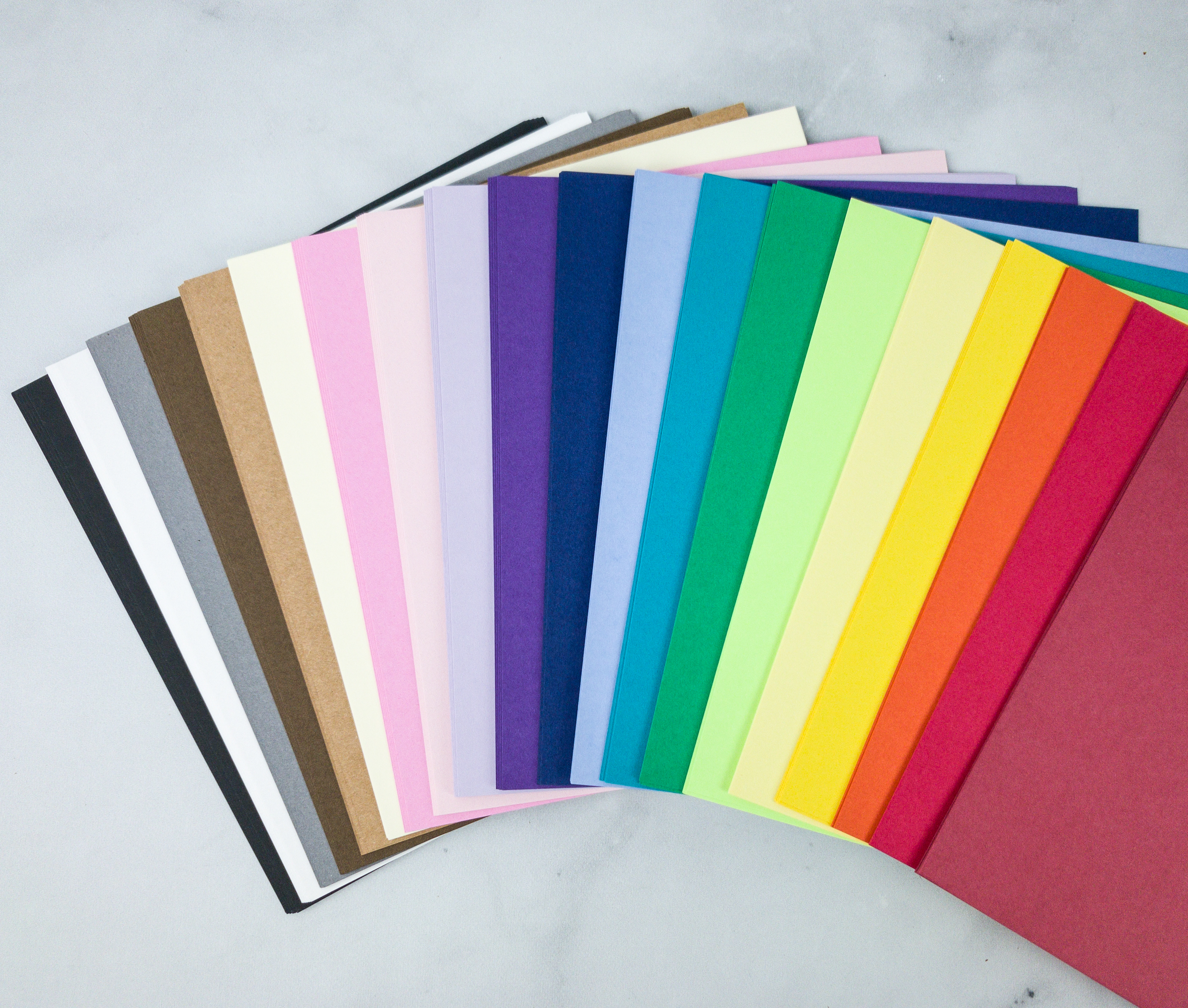 There are lots of colors that we can use to make some pop-up cards!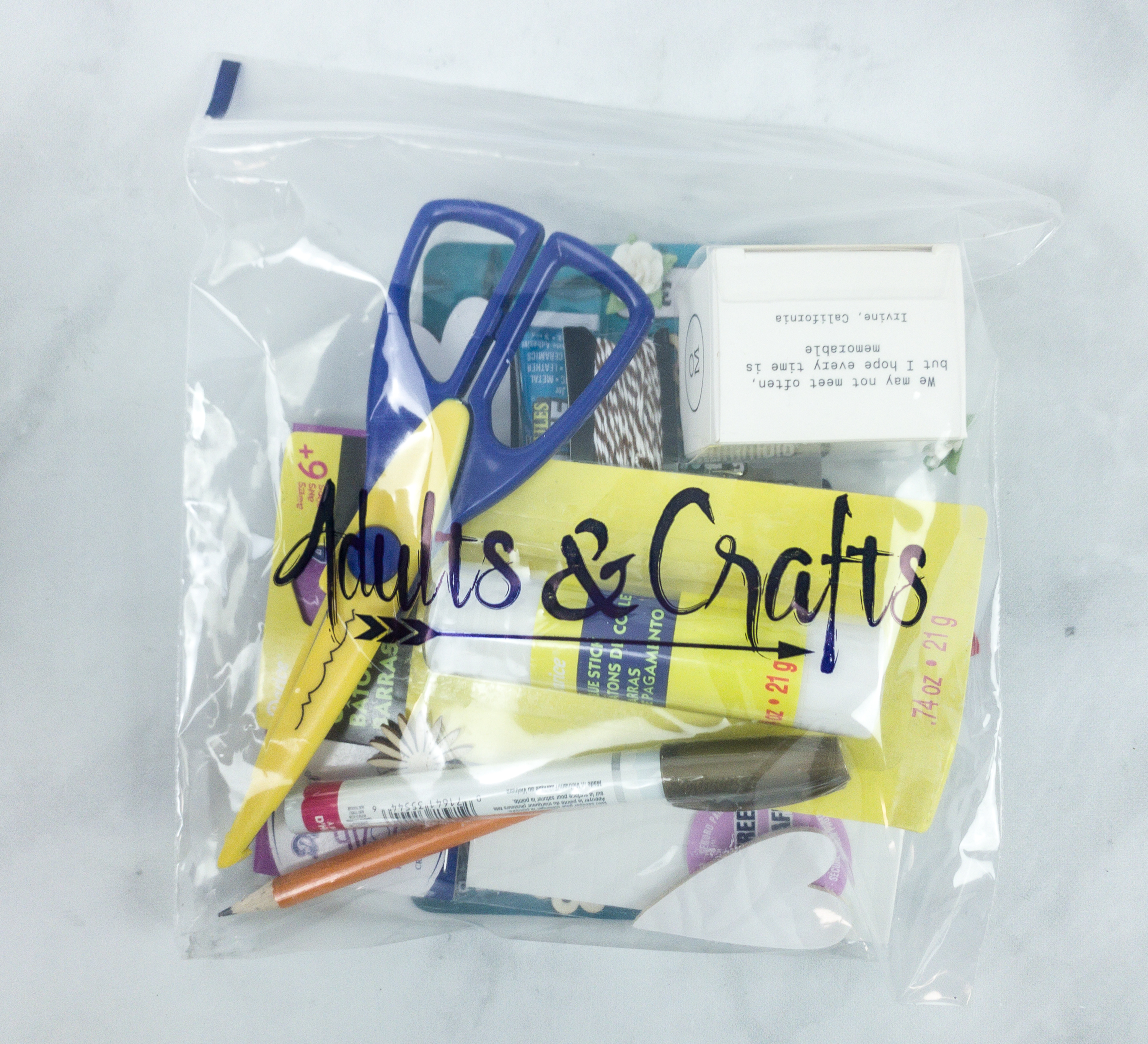 There's also a ziplock bag that contains the other supplies needed for this project.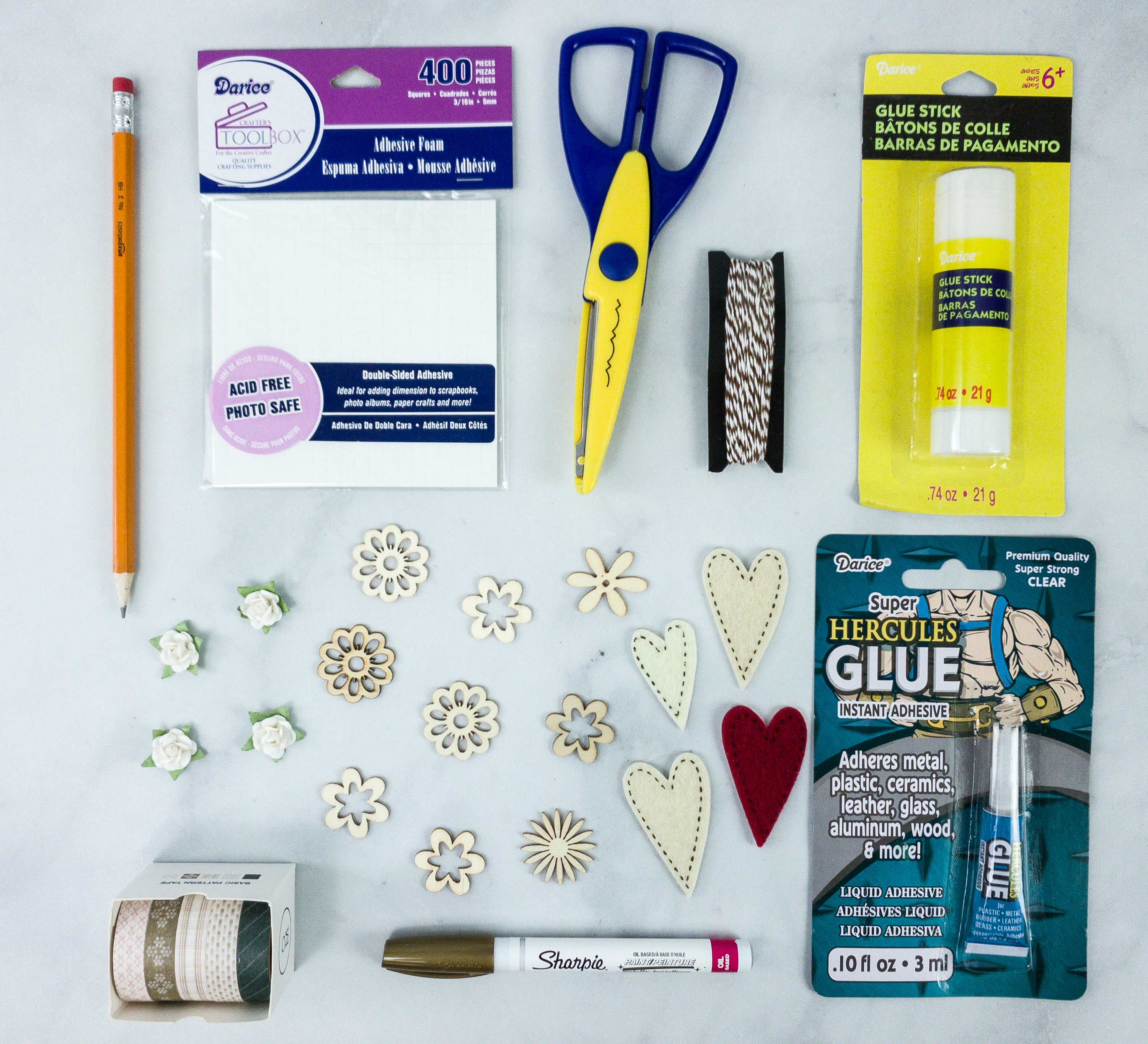 The zip lock contains a pencil, white flowers, double-sided foam squares, washi tapes, wood flowers, twine, gold oil-based sharpie, a pair of scissors, felt hearts, glue dots, super glue, and a glue stick.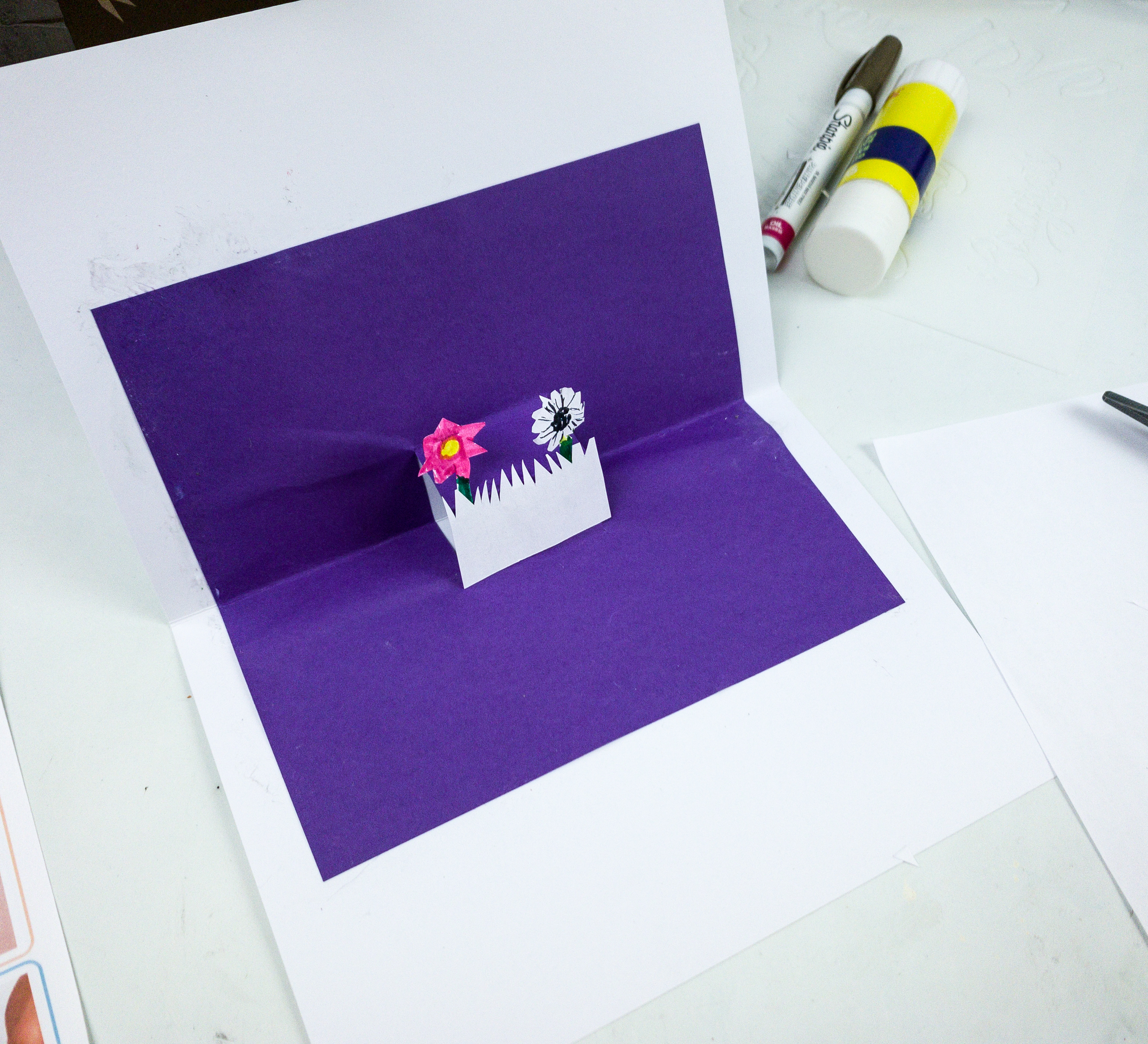 We made a pop-up card using the violet cardstock. We added some pop-up flowers on the center, the violet cardstock serving as the shelf for the pop-up art.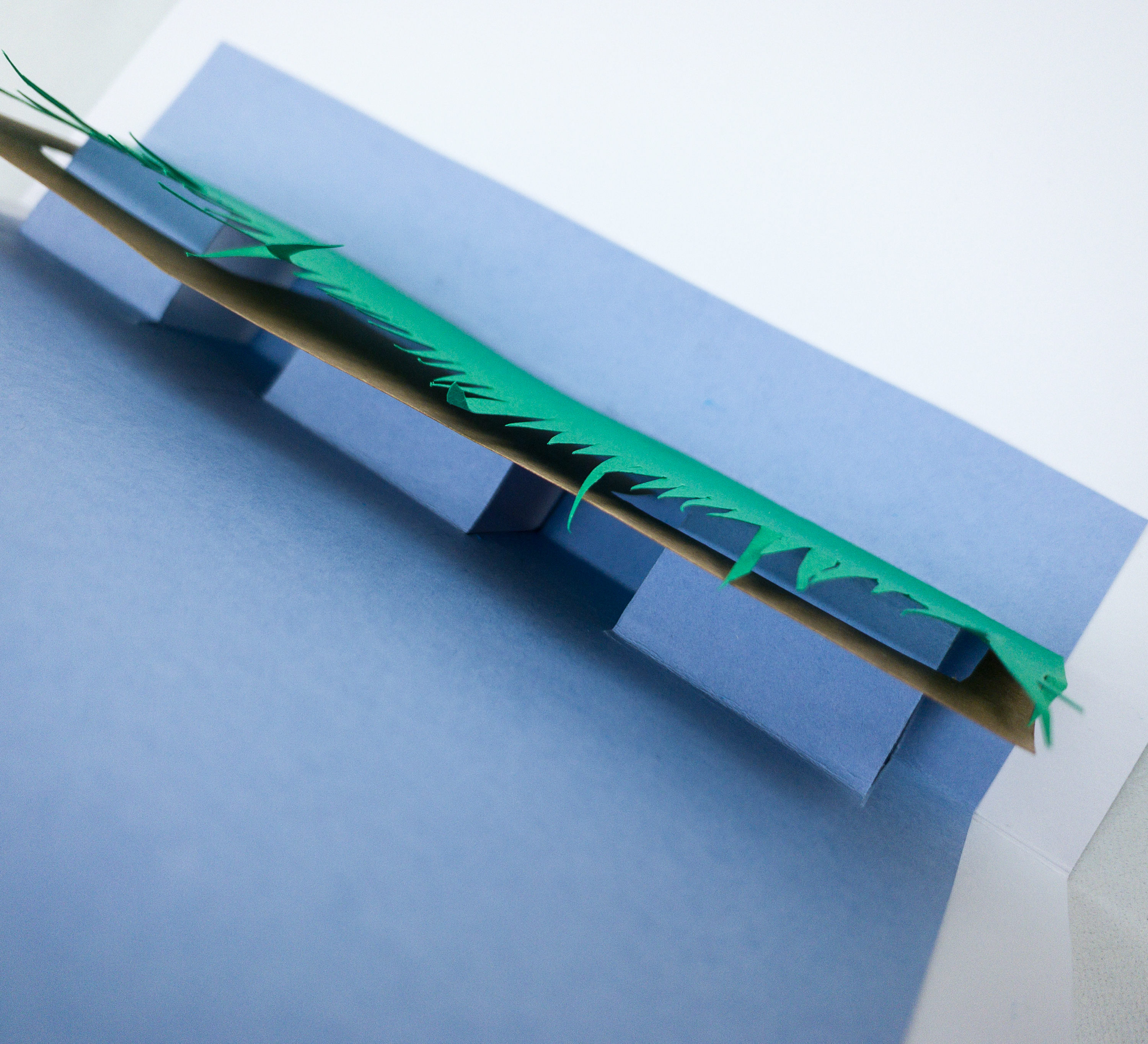 We also made another one using the blue and green cardstock. The blue one will serve as the background, while the green one is for the tall grasses.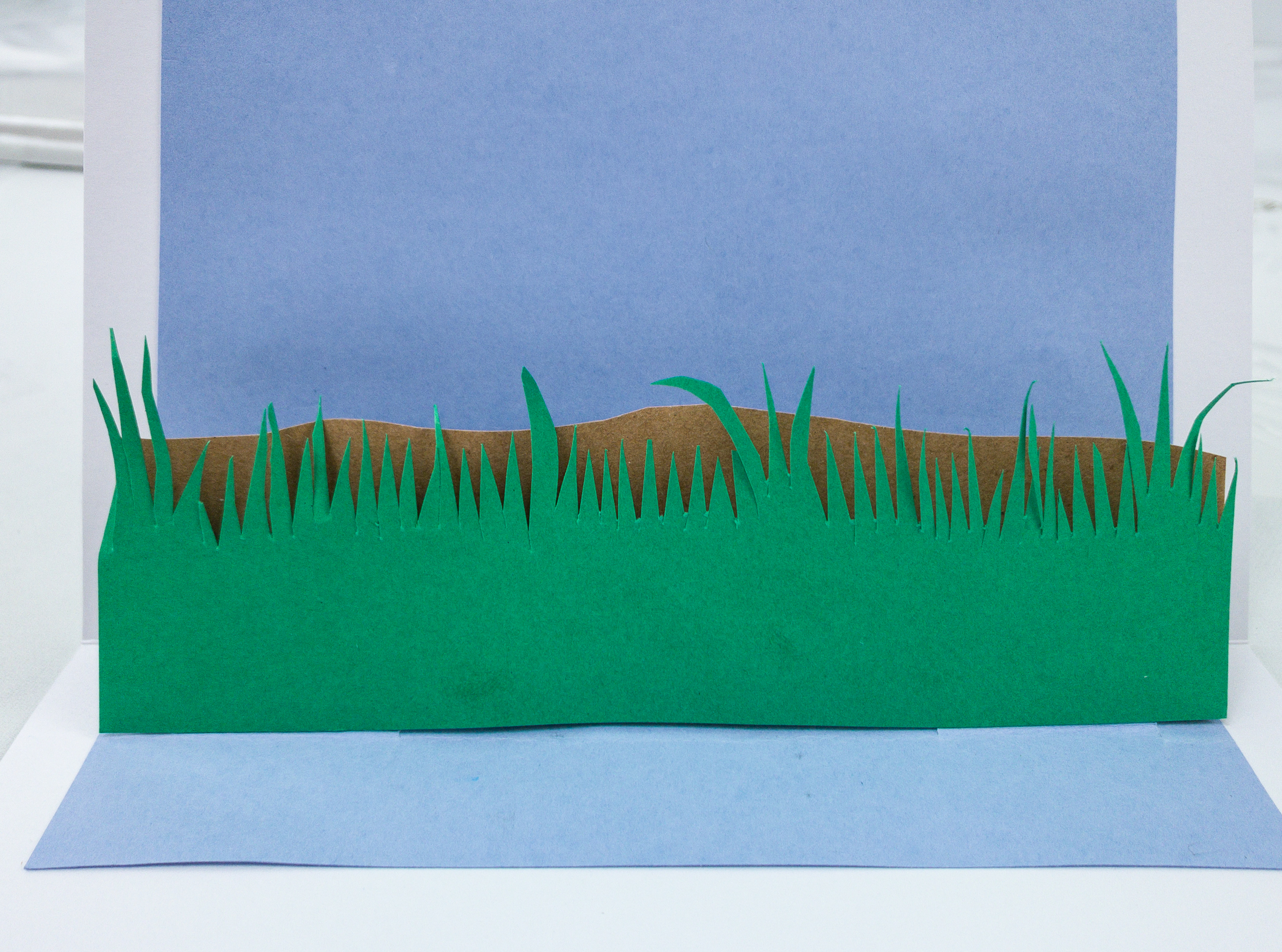 We also used a bit of the brown card stock to serve as the soil for the flowers.
Then, we grabbed some white cardstock and a twine to make the fence.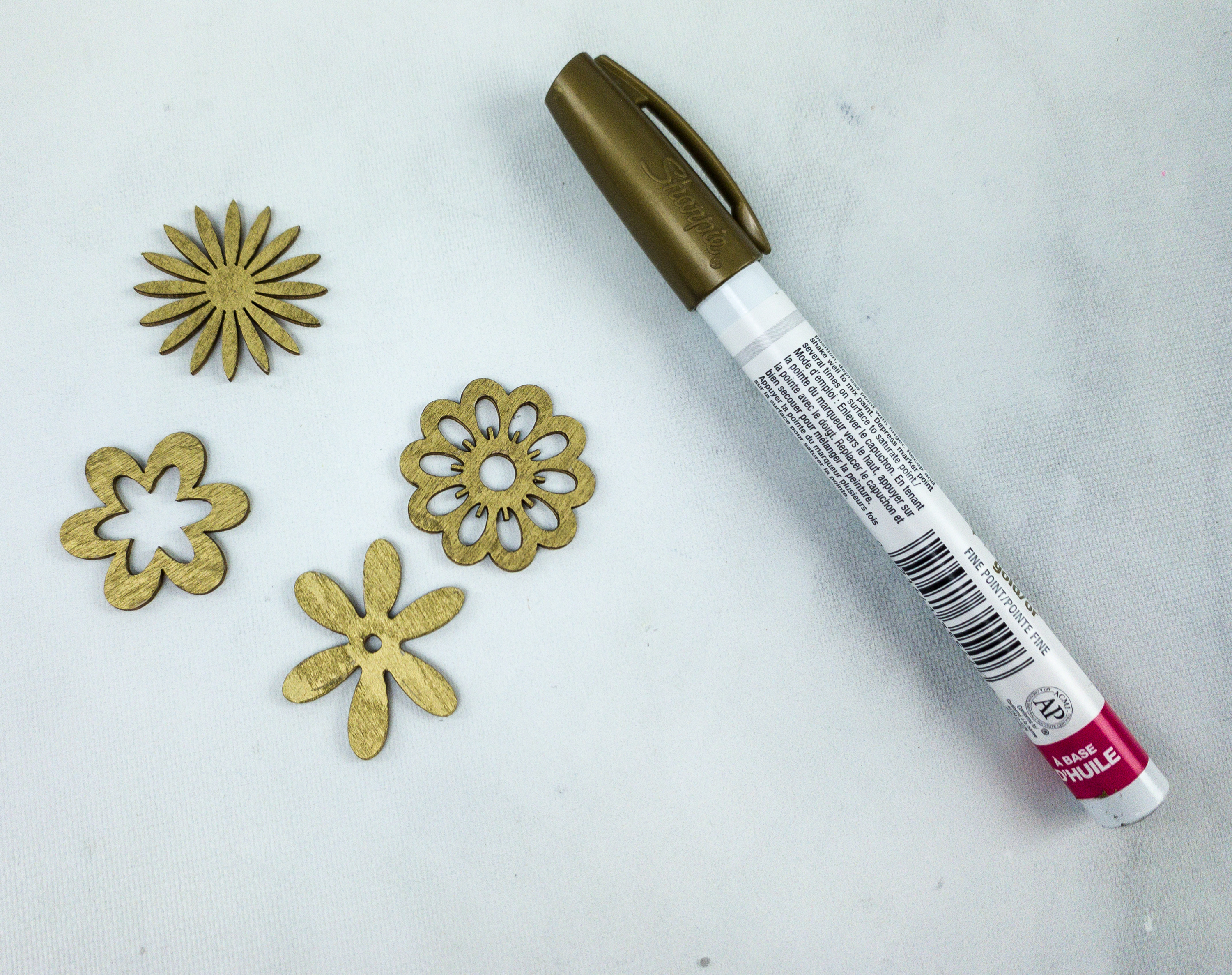 Here are the wood flowers and the gold oil-based sharpie to complete the picture.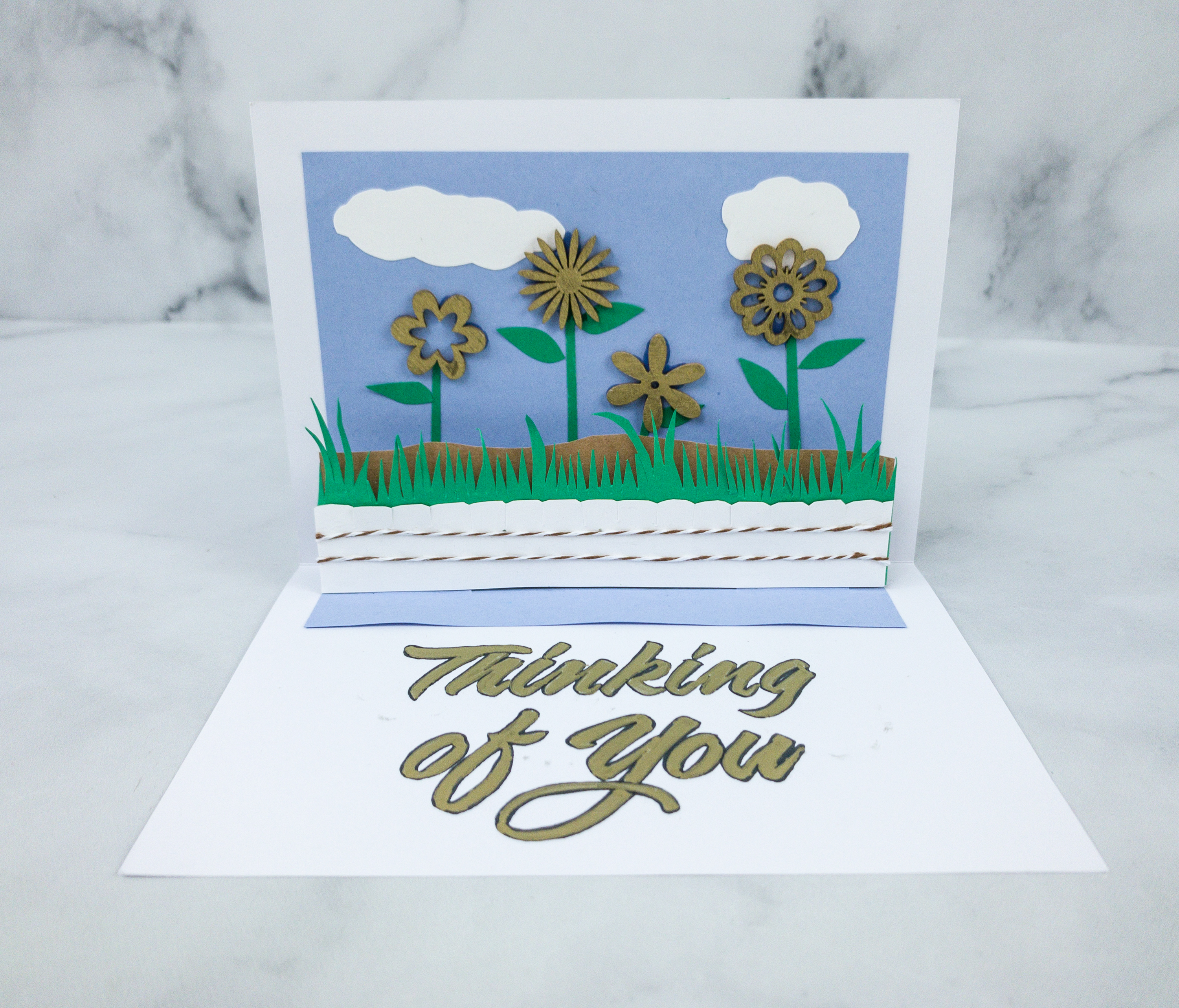 We used the wood flowers for this one, and used the phrase stencil and gold sharpie to add the words "Thinking of You".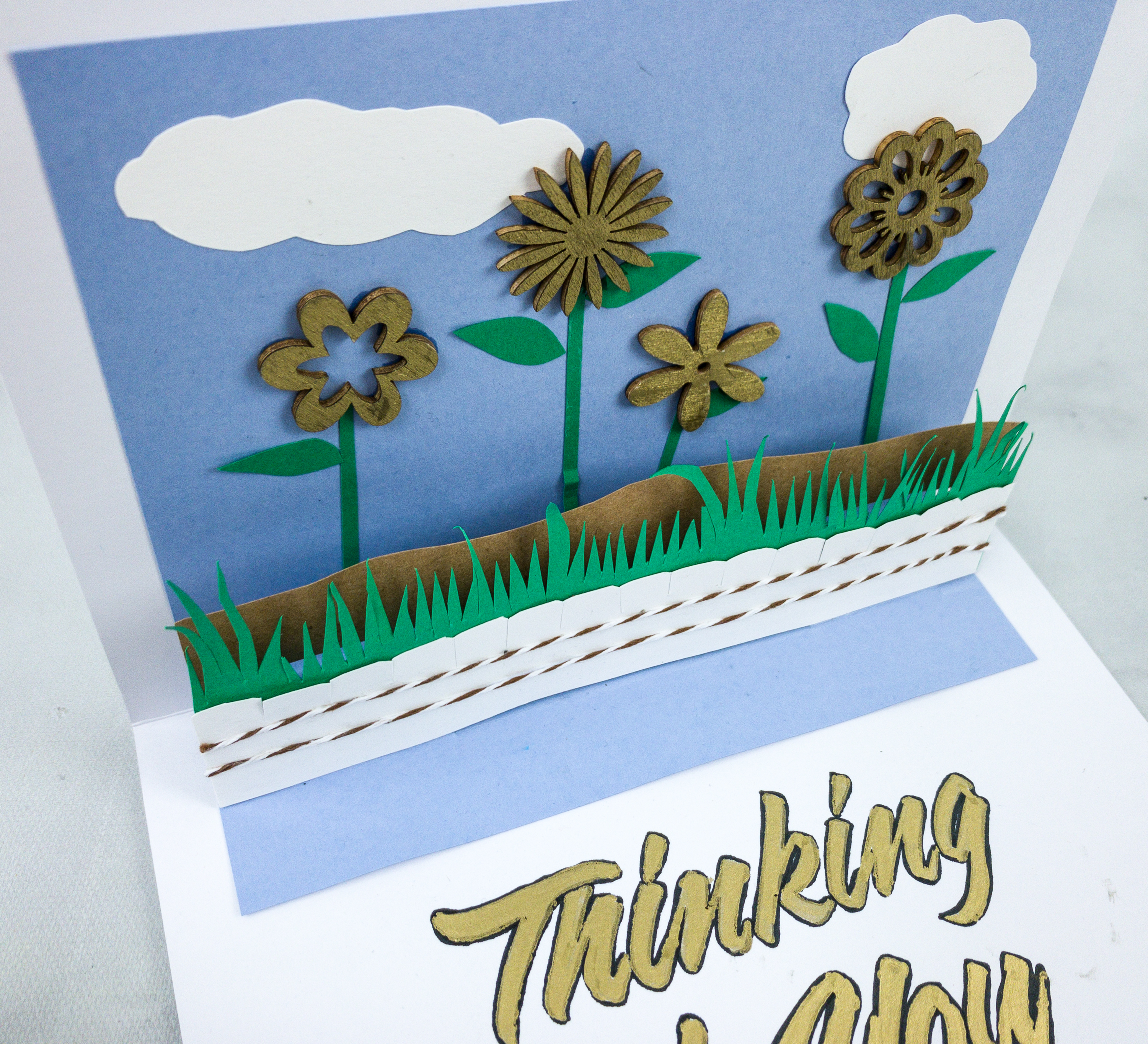 The flowers look amazing on the card! We also added the stem and some leaves. This is the perfect card to send someone to remind them that they're remembered!
For the envelope, we used the gold washi tape and white flowers for decoration.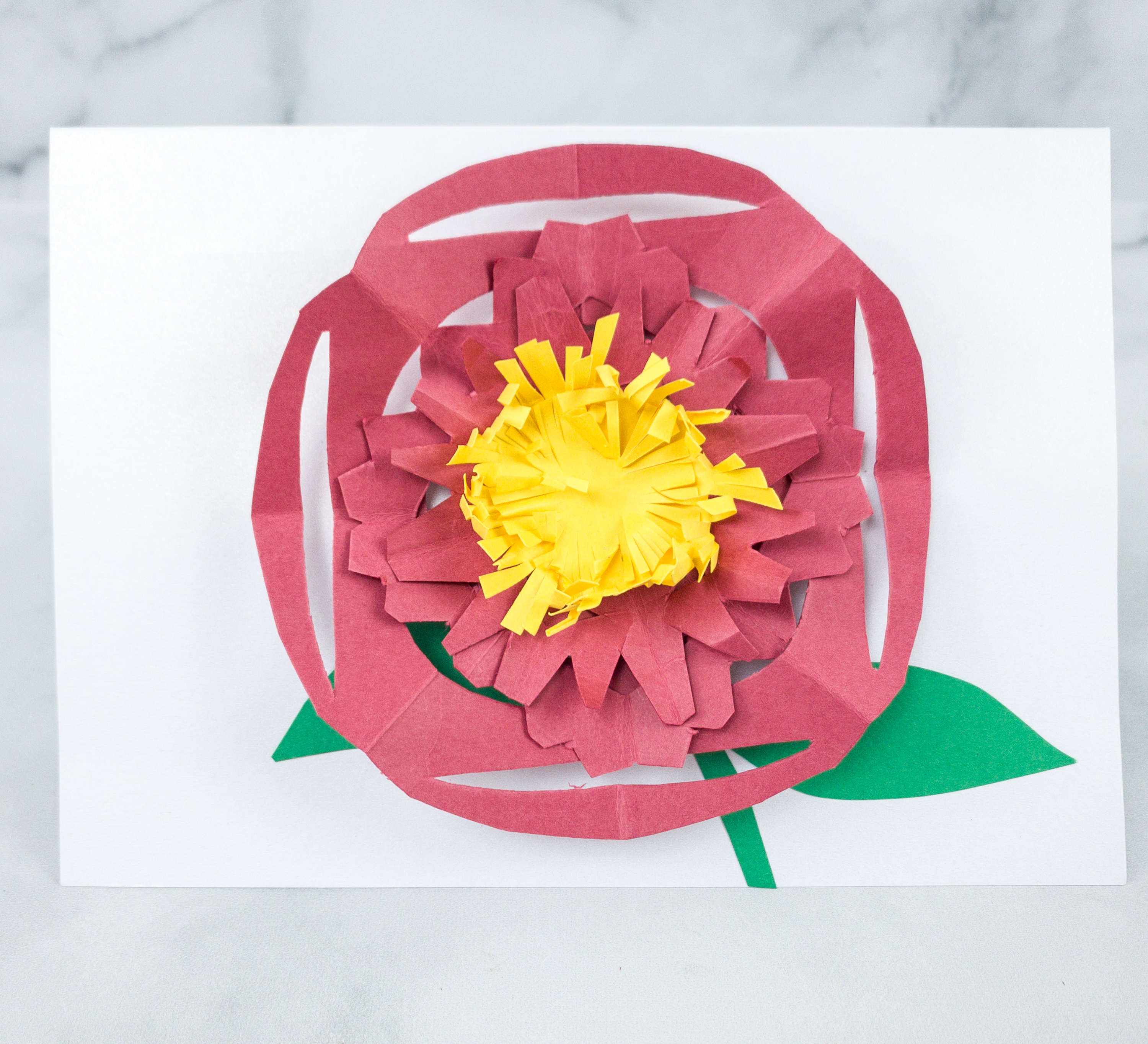 Here's another pop-up flower art, and this time, we used the red, yellow, and green cardstock.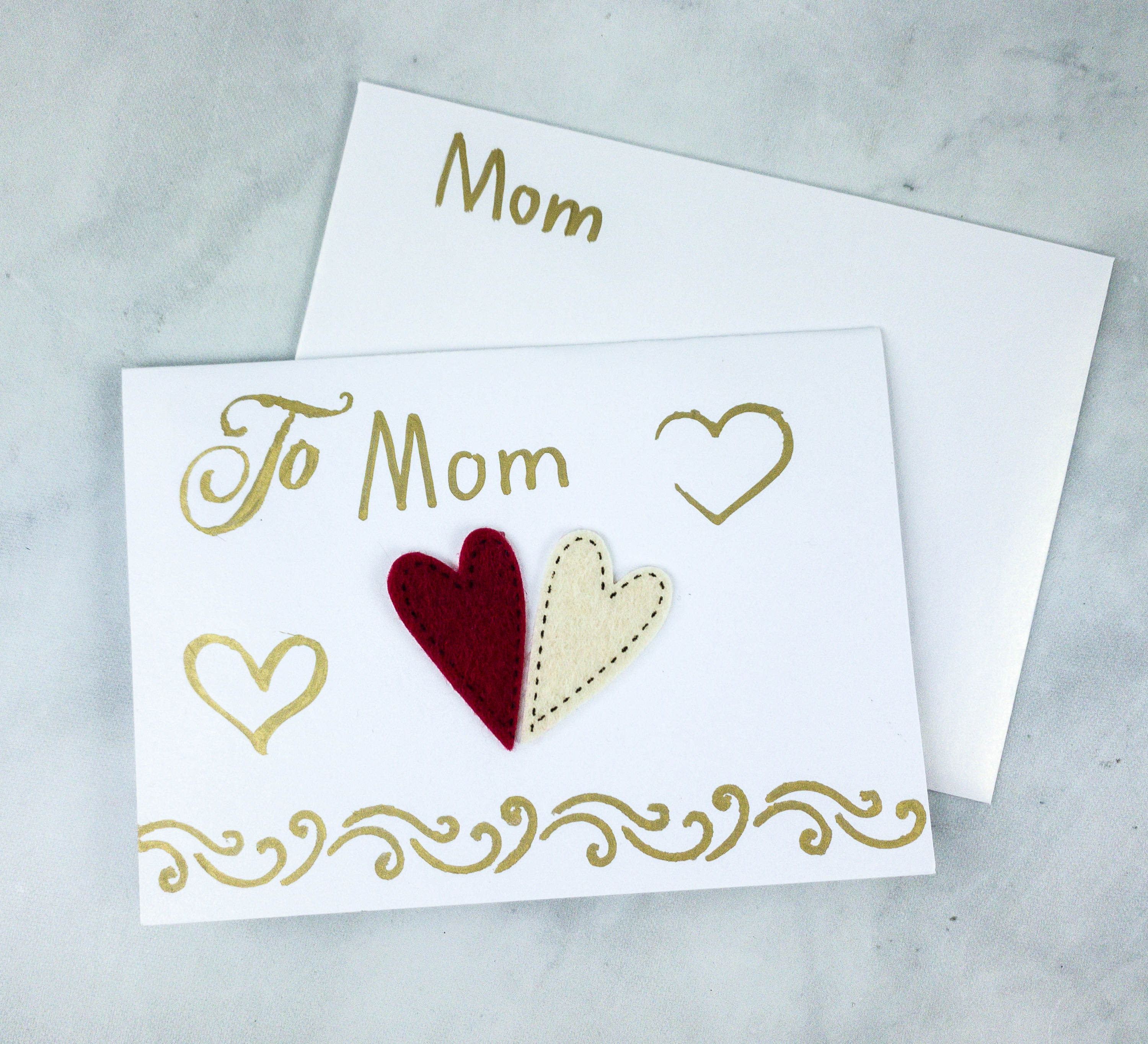 My daughter also made me some pretty cards using the gold sharpie and the felt hearts. It's so lovely!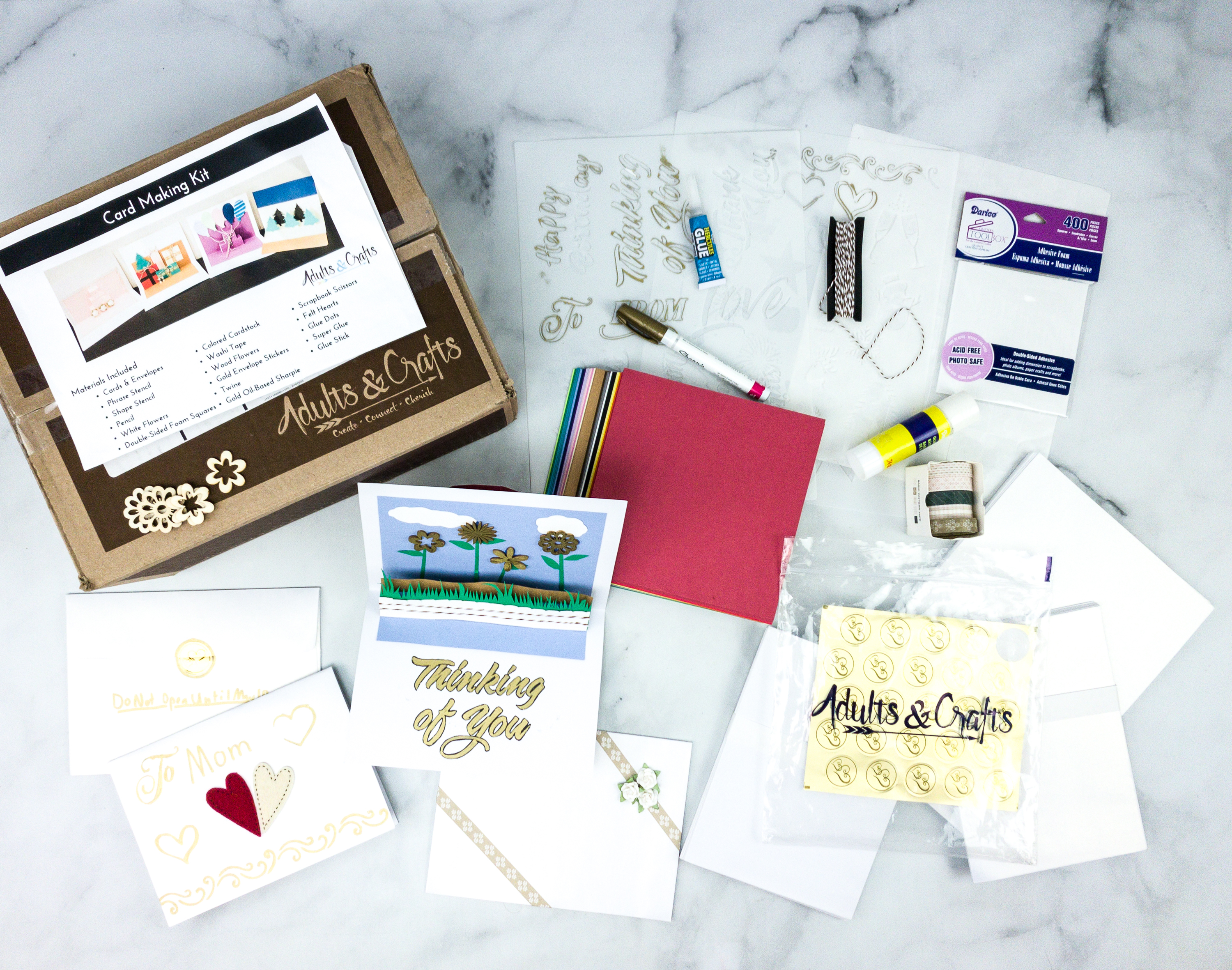 This was a fun kit from Adults & Crafts! We all know that sending and receiving personalized cards doesn't happen as frequently these days, but it still feels good to make, send, and receive them once in a while. I love the fact that with this kit, we have the freedom to decorate our cards. The box also included a lot of beautiful embellishments. For those who love making their own craft and sharing them with other people, this was the perfect box to spread love and happiness!  Although the activities are generally made for adults, they can be fun for families too.
What do you think of this month's box?