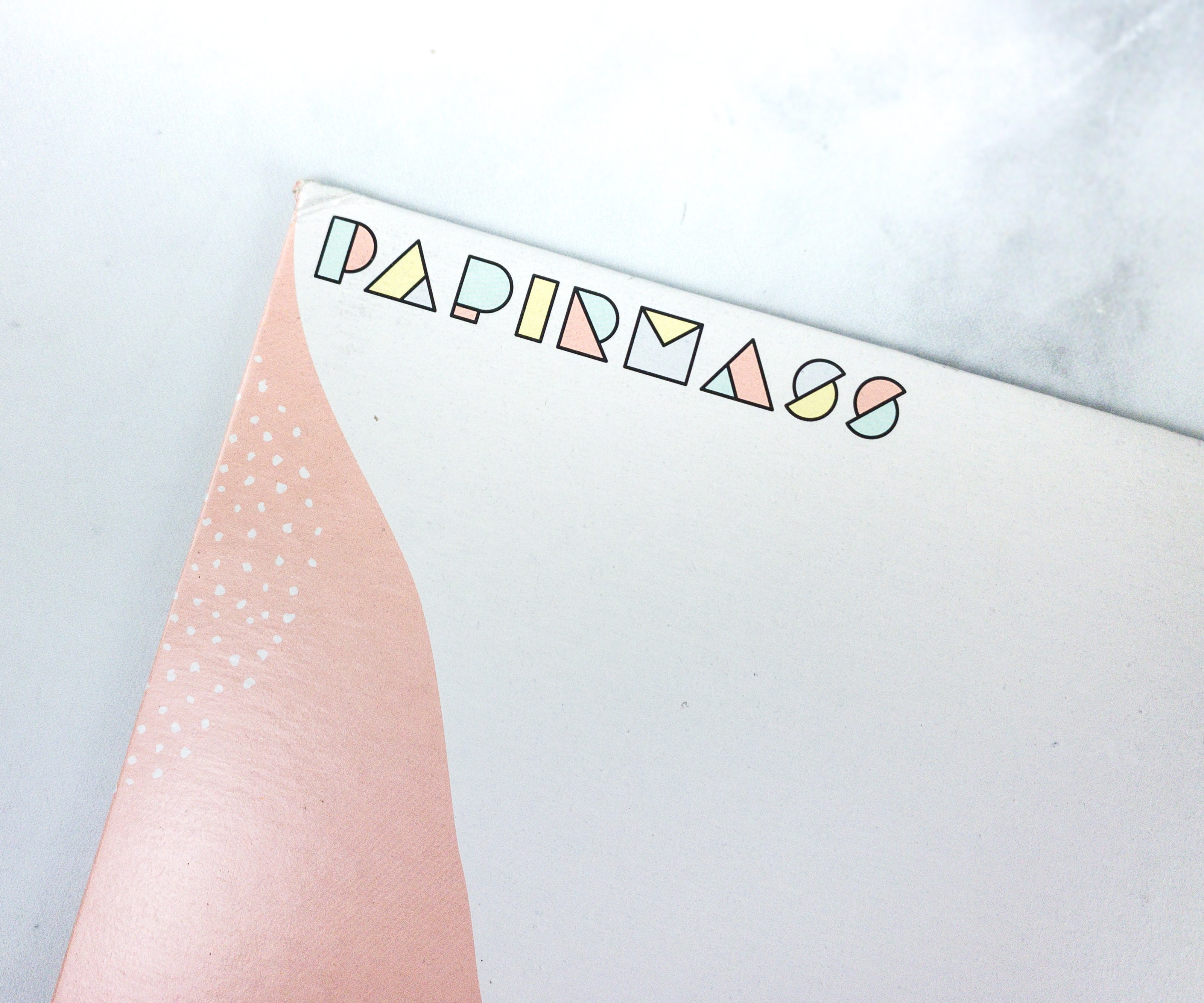 Papirmass is a monthly art print subscription. Each month, you'll get an art print to satisfy your art and cultural curiosity – delivered right to your doorstep. You'll never have trouble adding a new art print for your collection since Papirmass is the perfect way to discover new and upcoming great artists. It ships worldwide (with free shipping!) from Canada. This subscription ships monthly, but requires a minimum subscription of 3 months for $48. Subscribe for a longer term to take advantage of a bigger discount with our coupon!
FYI, Papirmass is ceasing publication. This is the last package. They are also launching an online print sale, for non-subscribers who are interested to buy prints. Meanwhile, for those who would like to get a refund, you may reach out to them directly. See Art Crate for a similar subscription!
The prints are wrapped in custom-printed rigid mailers to protect the print.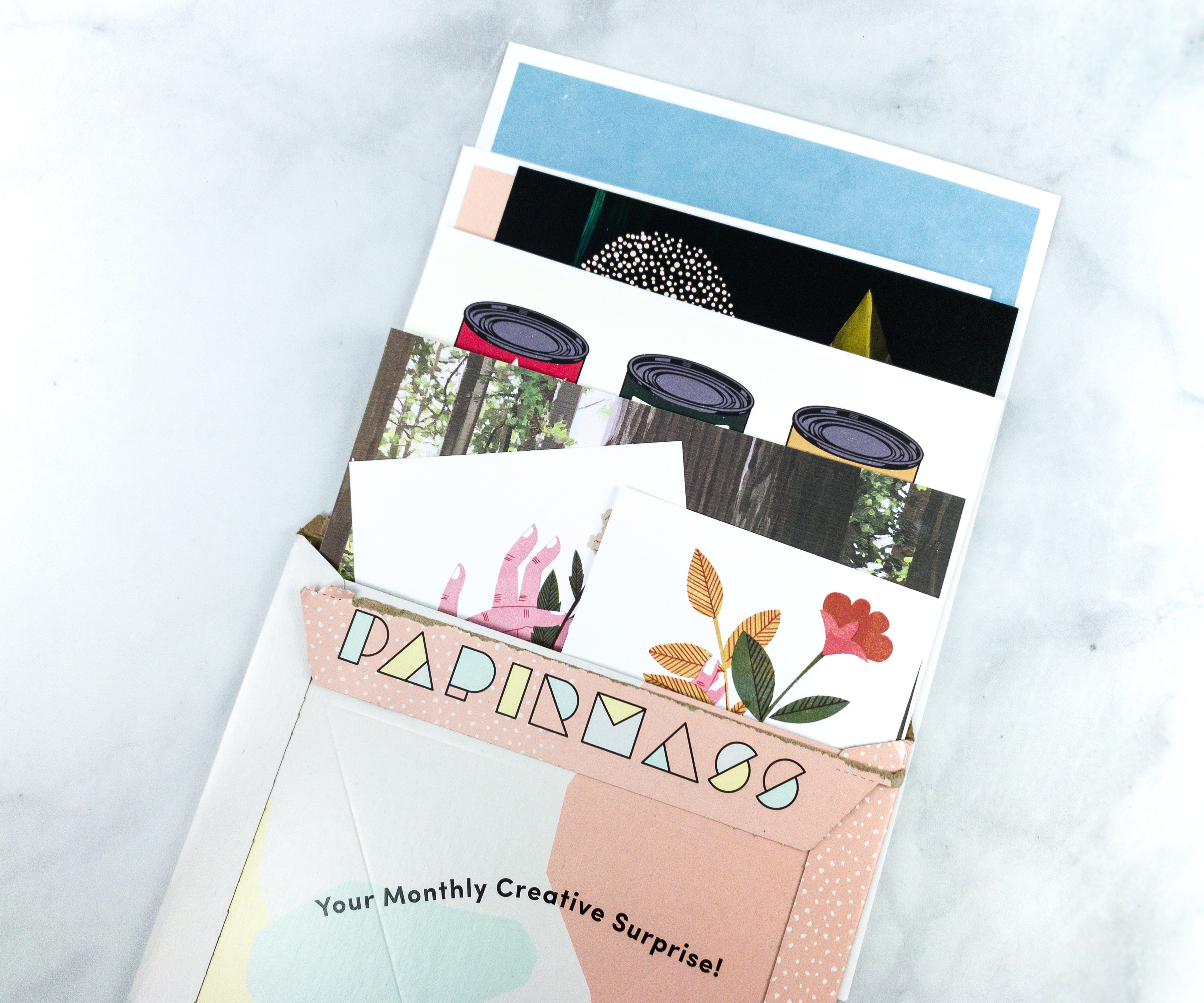 The prints are peeking out of the packaging.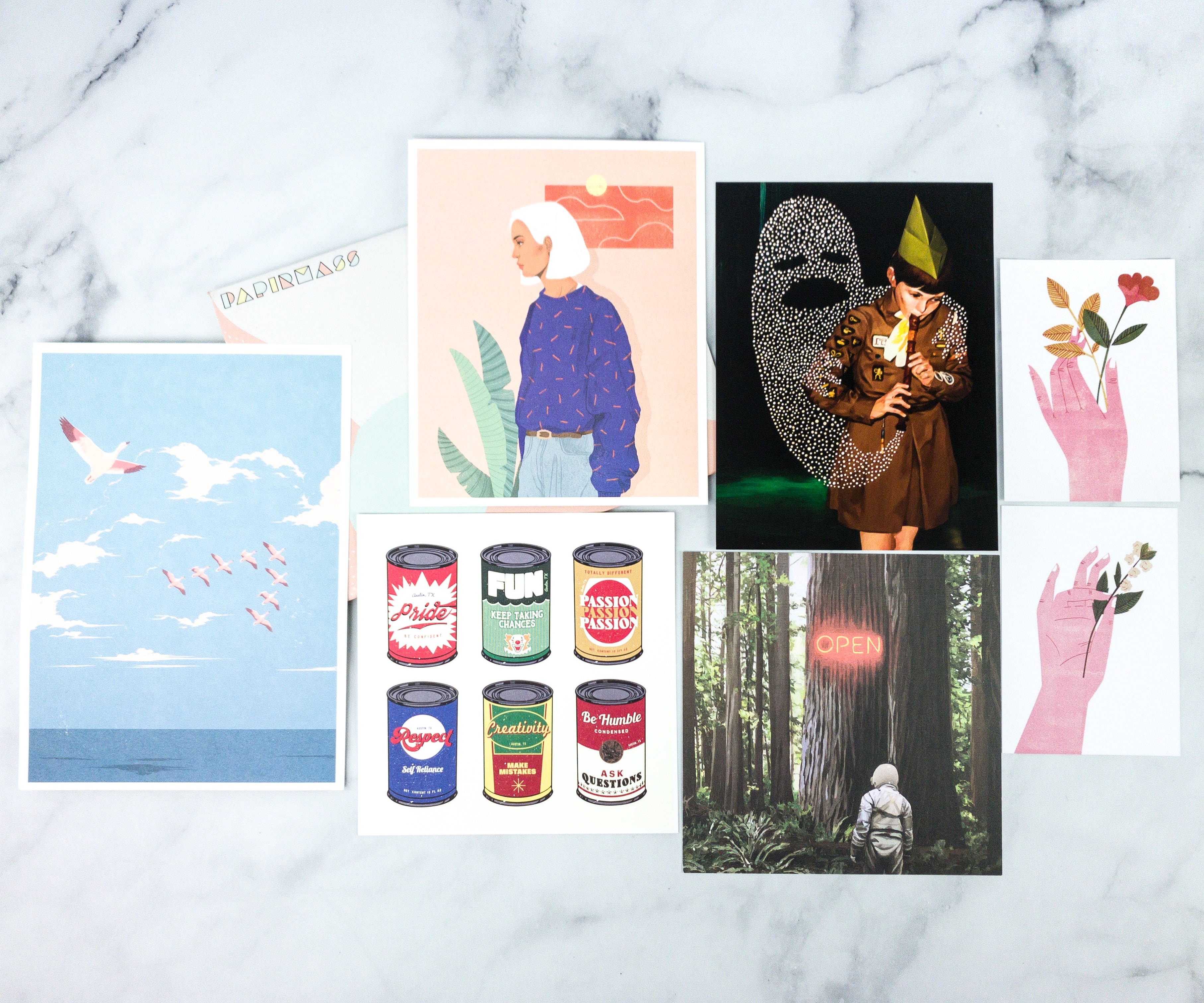 Everything in my pack!
Blühen by Barbara Dziadosz. This artwork is from Barbara Dziadosz, who is known for her vintage style and uniform color palette. The colors of this artwork are perfect and real, it's really a lovely piece.
The back of the artwork doesn't just give us more information about the artwork but it comes with display suggestions as well.
Cotton by Barbara Dziadosz. Another artwork from Barbara is this one called "Cotton", and what I love most about this piece is its simplicity and realism.
The back of the artwork have questions to appreciate the artwork more. These artworks of Barbara can be found in the Papirmass April 2017 review.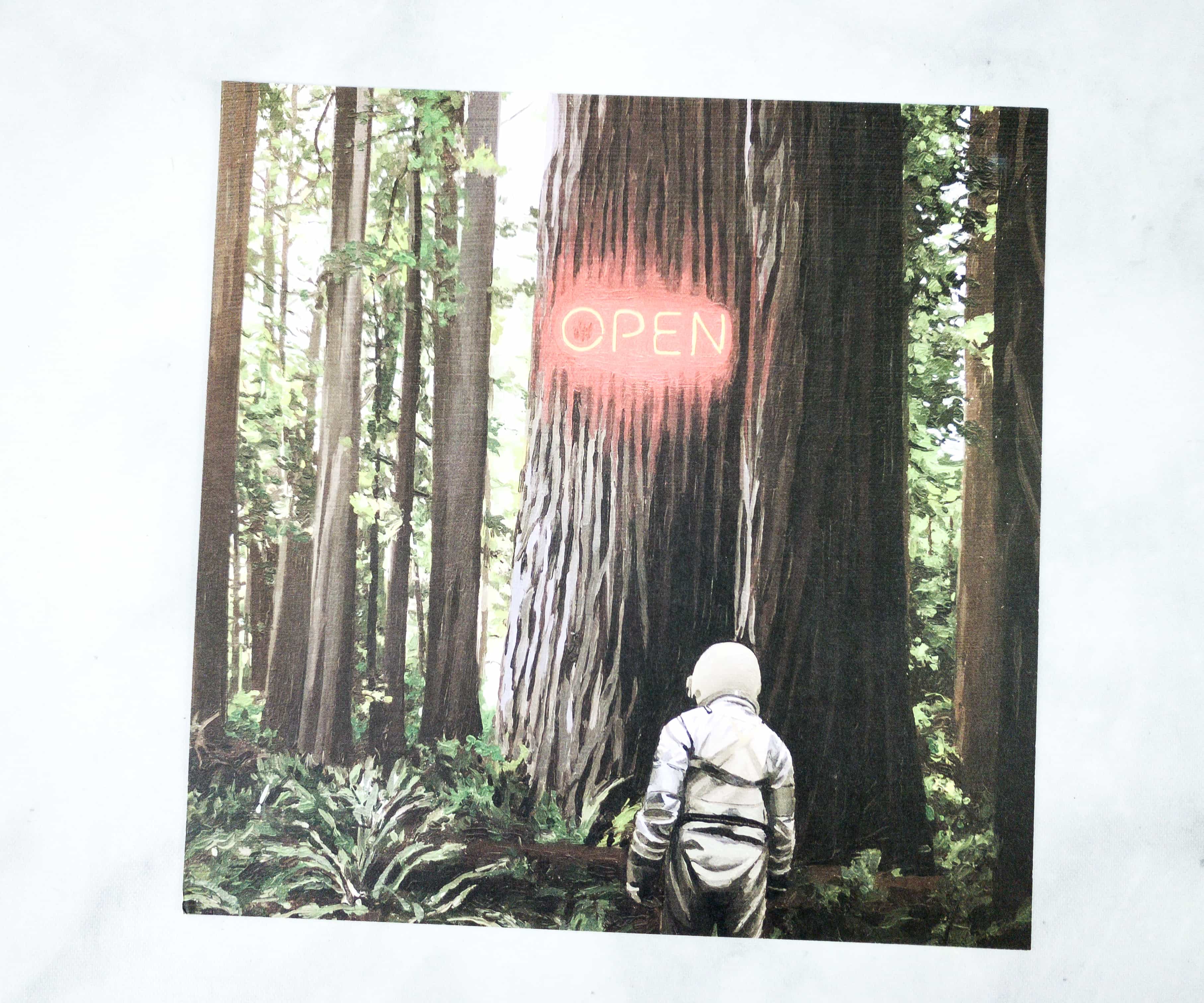 Into The Forest by Scott Listfield. I like this painting but I'm still weirded out by the sign on the tree! It's something modern and classic at the same time.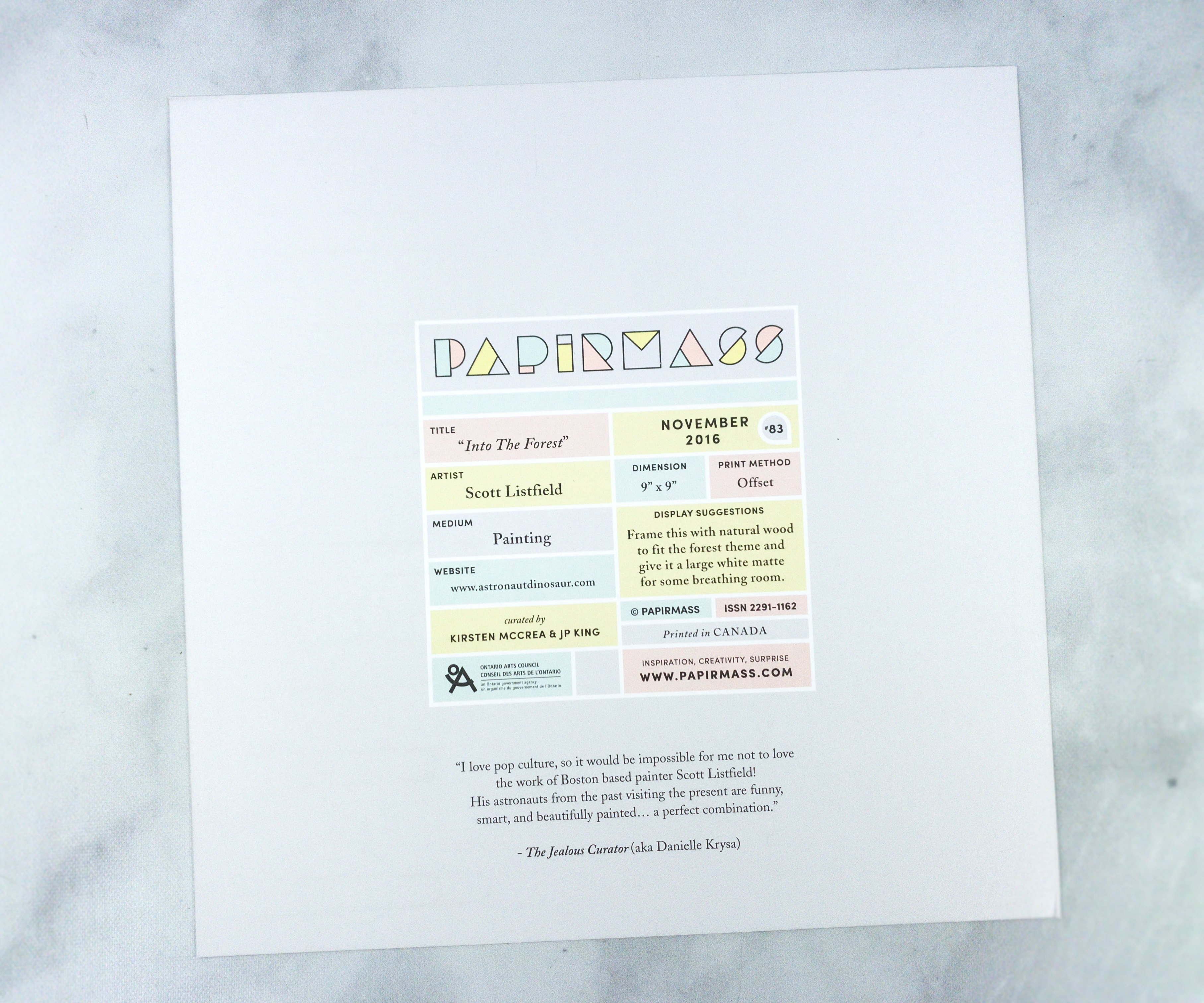 This painting is made of an offset printing method. They also suggest that I frame this piece with natural wood to fit the forest theme and give it a large white matte for some breathing room. This was also in the Papirmass November 2016 review.
Creative Cans by In-House. This digital illustration from In-House features classic looking cans but instead of brands, they are labeled with different traits. I'd like this piece to be displayed in the kitchen!
This art piece appeared in the Papirmass February 2019 pack.
Girl and Ghost by Team Macho. The artwork features a girl playing the flute, and it shows a ghost coming out of it. The artwork is a masterpiece by Team Macho.
The back of the artwork tells us more about the art piece and the guys behind it. This is from the Papirmass July 2016 pack.
The Wallflower by Suzanne Dias. This digital illustration by Suzanne Dias is really nice and relatable, especially to those who see themselves as a "wallflower".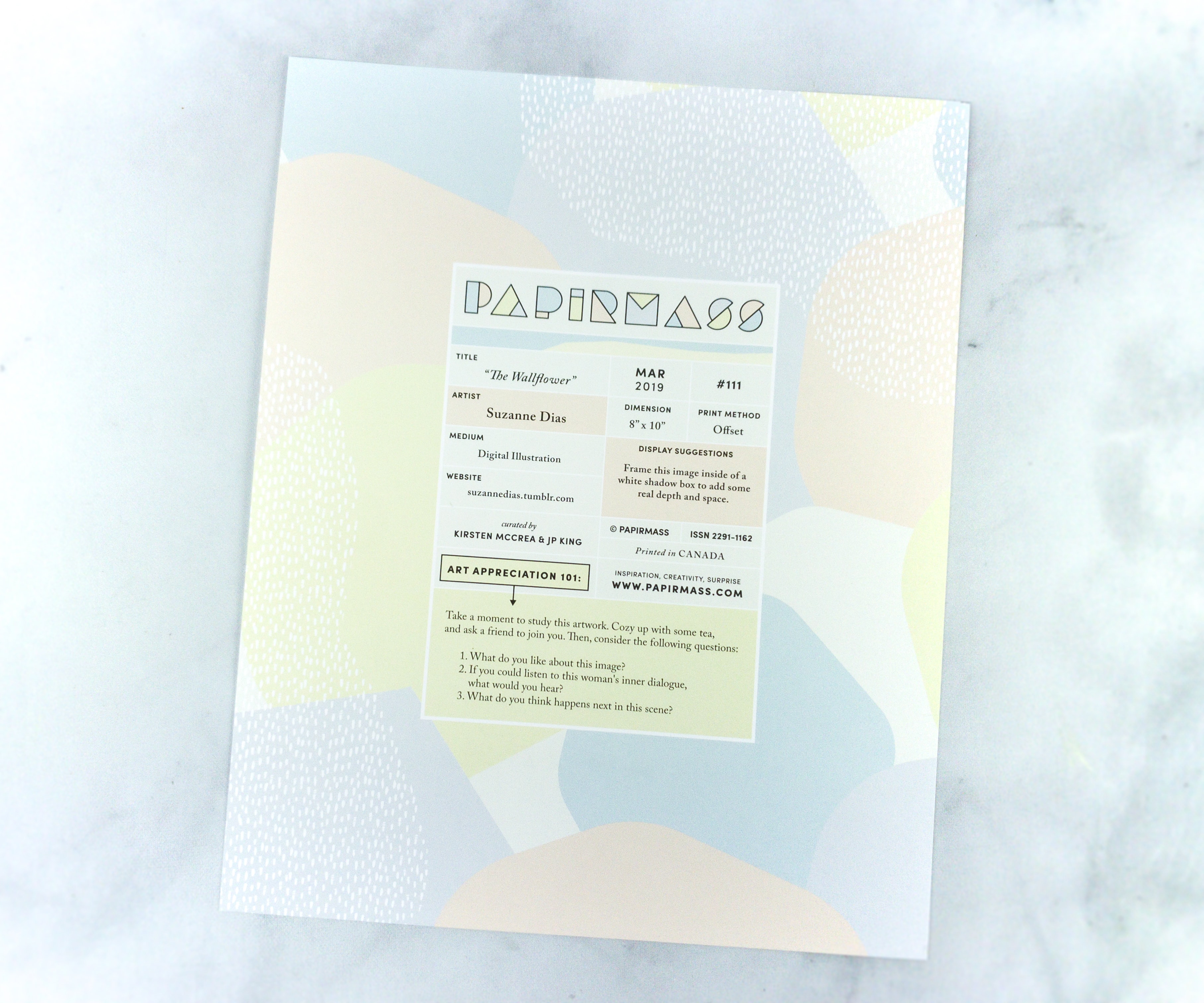 This one is from the Papirmass March 2019 pack.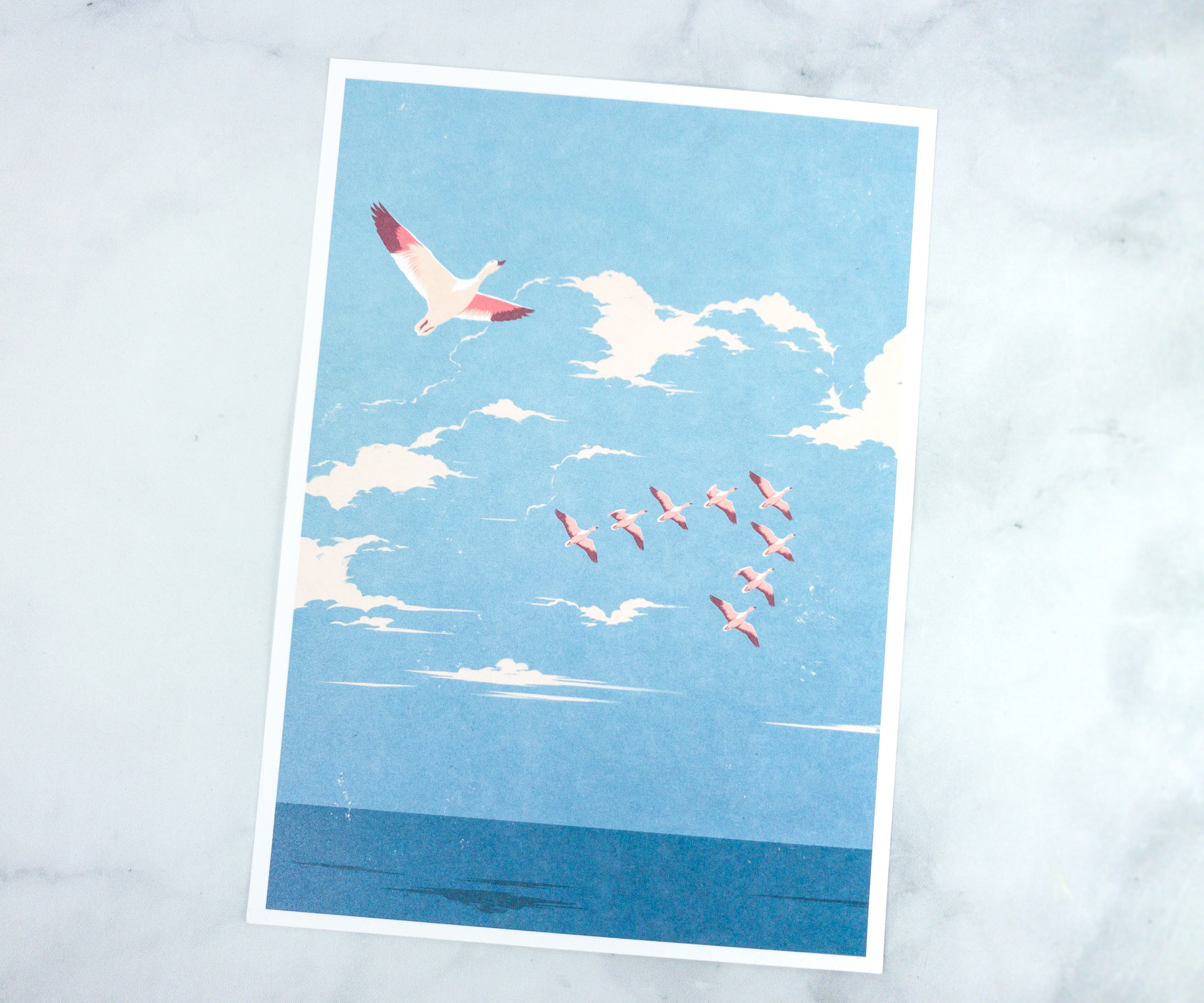 The Outsider by Matt Harrison Clough. The artist Matt Harrison Clough really did well with this art piece. It's a reminder that it's okay to fly out of formation. The artwork is kind of informal and matted in color so you can post it anywhere for a special treat.
This one is also in the Papirmass December 2016 pack. I also like that it's made of heavy-duty paper that ensures that it will last for a while.
It has been an amazing experience to get to know new and upcoming artists and get wonderful art pieces from Papirmass. These are the things that I will miss for sure as the subscription has come to an end. The subscription was really helpful for creative people seeking inspiration to make their own masterpieces, and also for people who love collecting unique and amazing art. The last package included 6 prints from their archives and they're all beautiful. I was really happy with this great art subscription, and I wish them well with their future endeavors!
What did you think of this month's prints from Papirmass?