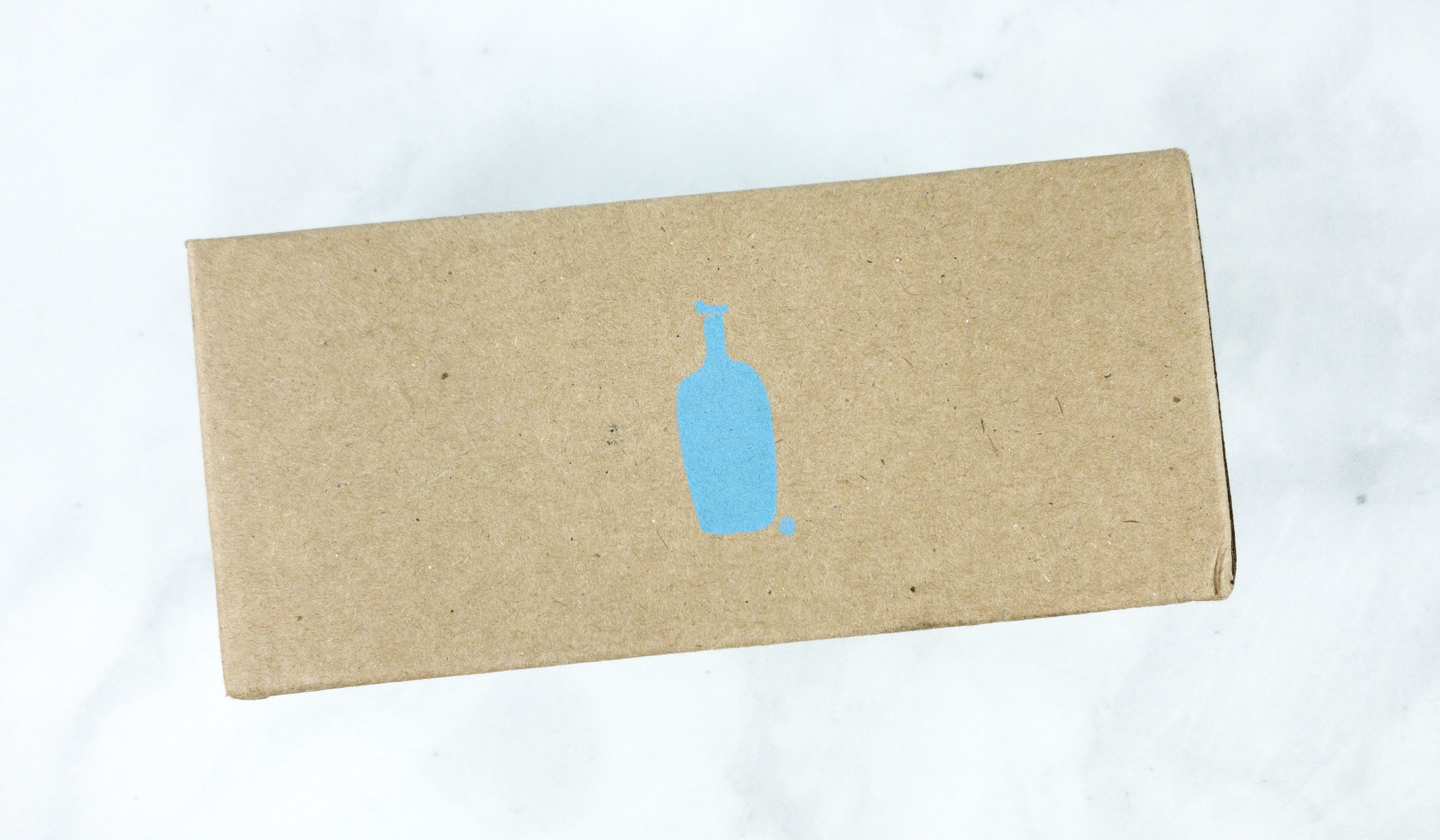 Blue Bottle Coffee is a coffee subscription with multiple options to suit your coffee needs. You can choose from blends, single origins, or even espresso and they are roasted and shipped within 48 hours of ordering! You can order a half, standard, double, or triple sized bag of beans. The prices vary a bit depending on your coffee selections – subscription starts at $11 + FREE shipping.
DEAL: Get a free trial when you use this link, no coupon code needed!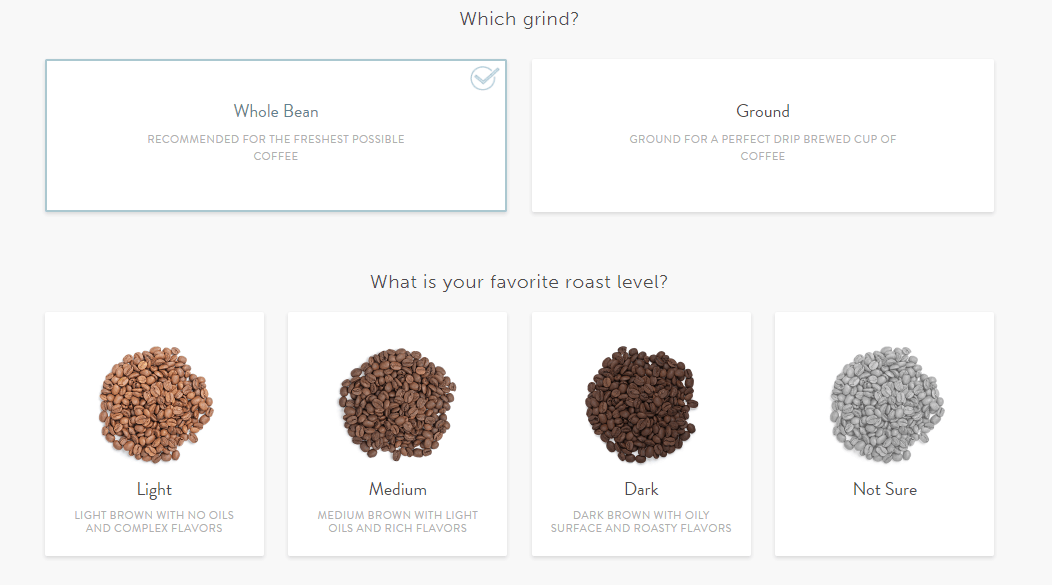 You can start by choosing what type of coffee  you want – ground or whole bean. Plus let them know what roast level you prefer, how you plan on preparing your coffee, do you drink it black or with additions, how much coffee you make at home, etc. There were 10 questions in all!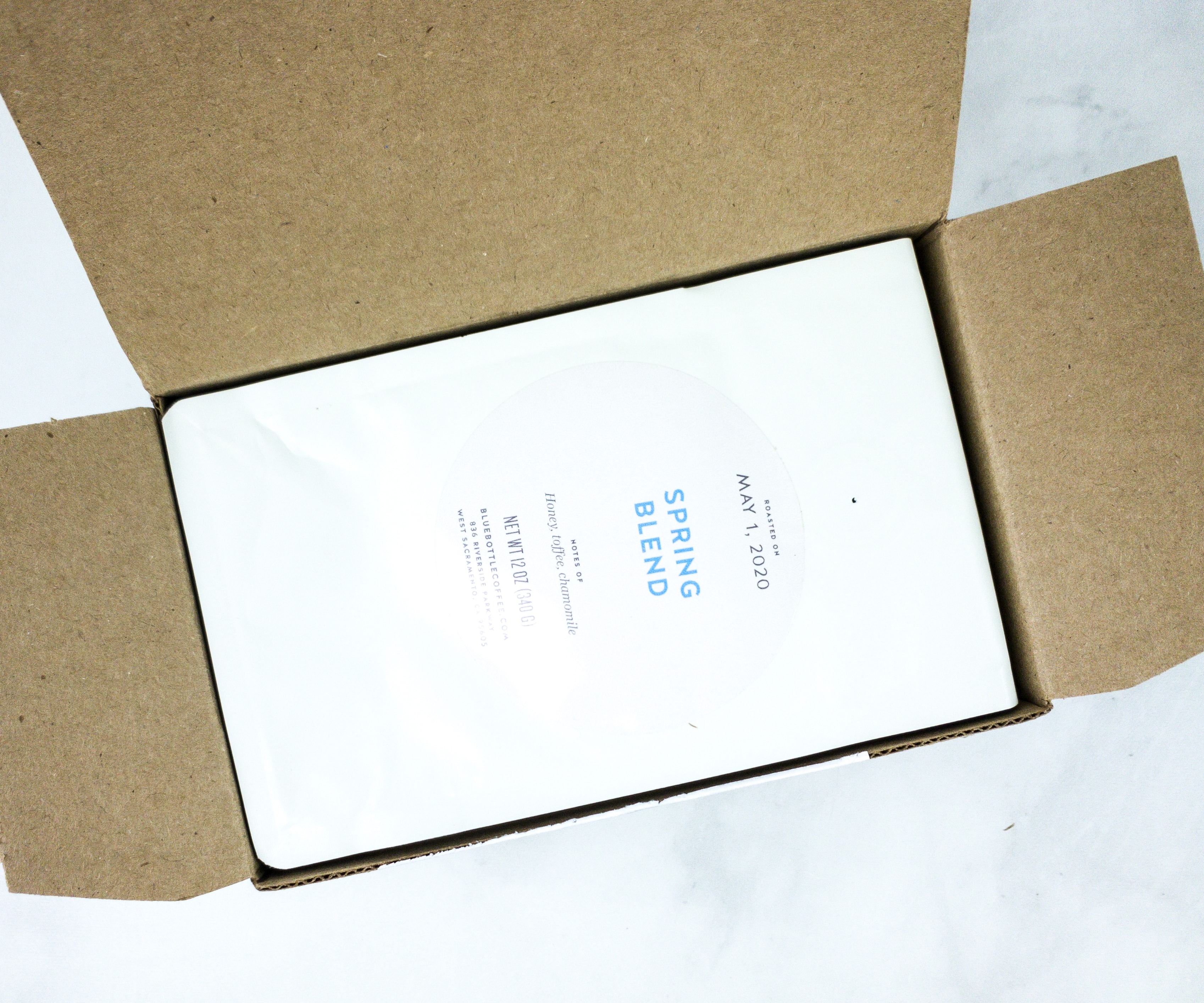 Subscribers can choose from among Origins, Blend, Espresso, or one of the 8 specialty subscriptions available, as well as change the frequency and amount of coffee to be received in each shipment.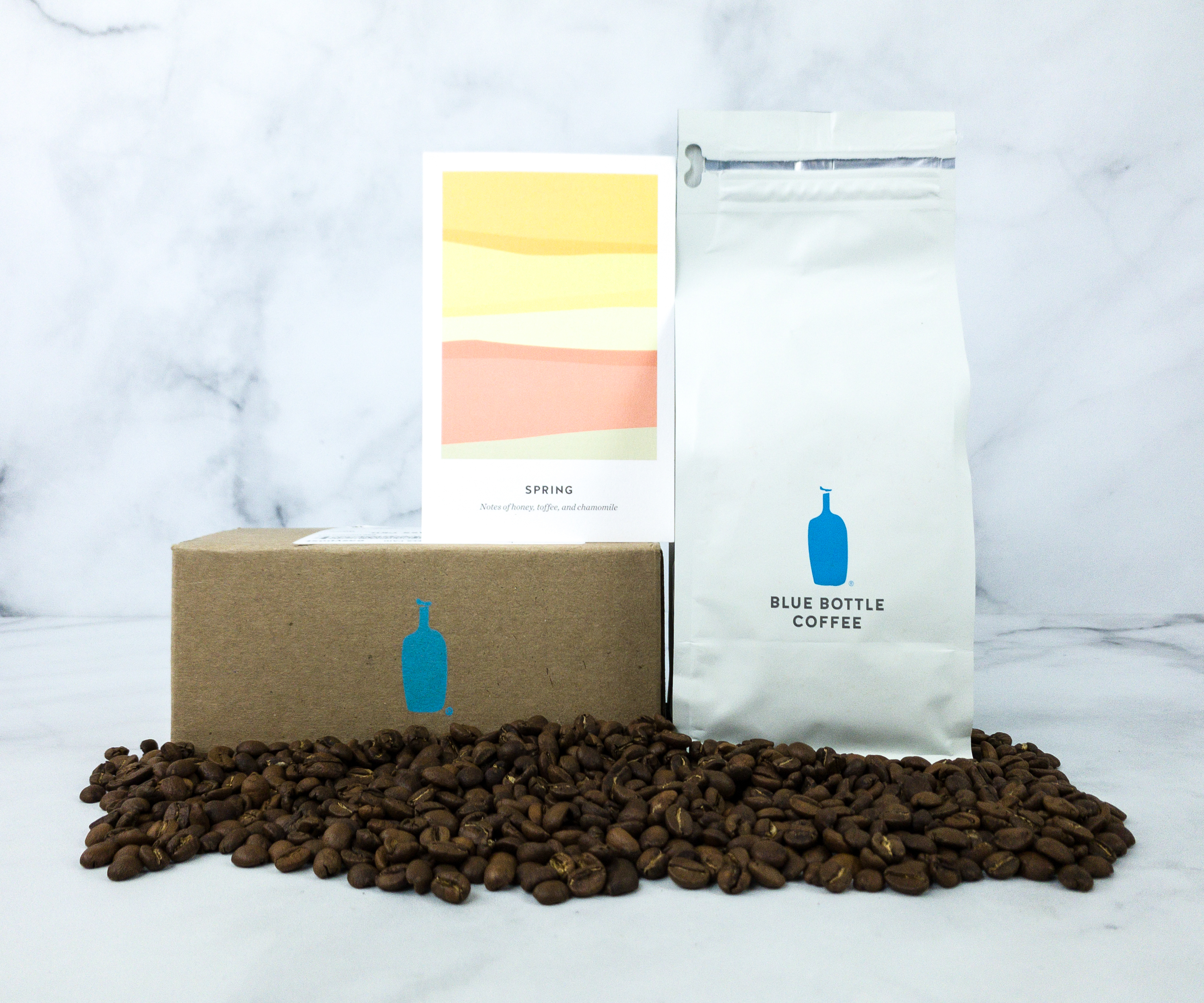 Everything in my May 2020 box!
This month's featured coffee is SPRING.
The back of the card features the coffee's tasting profile and brewing suggestions.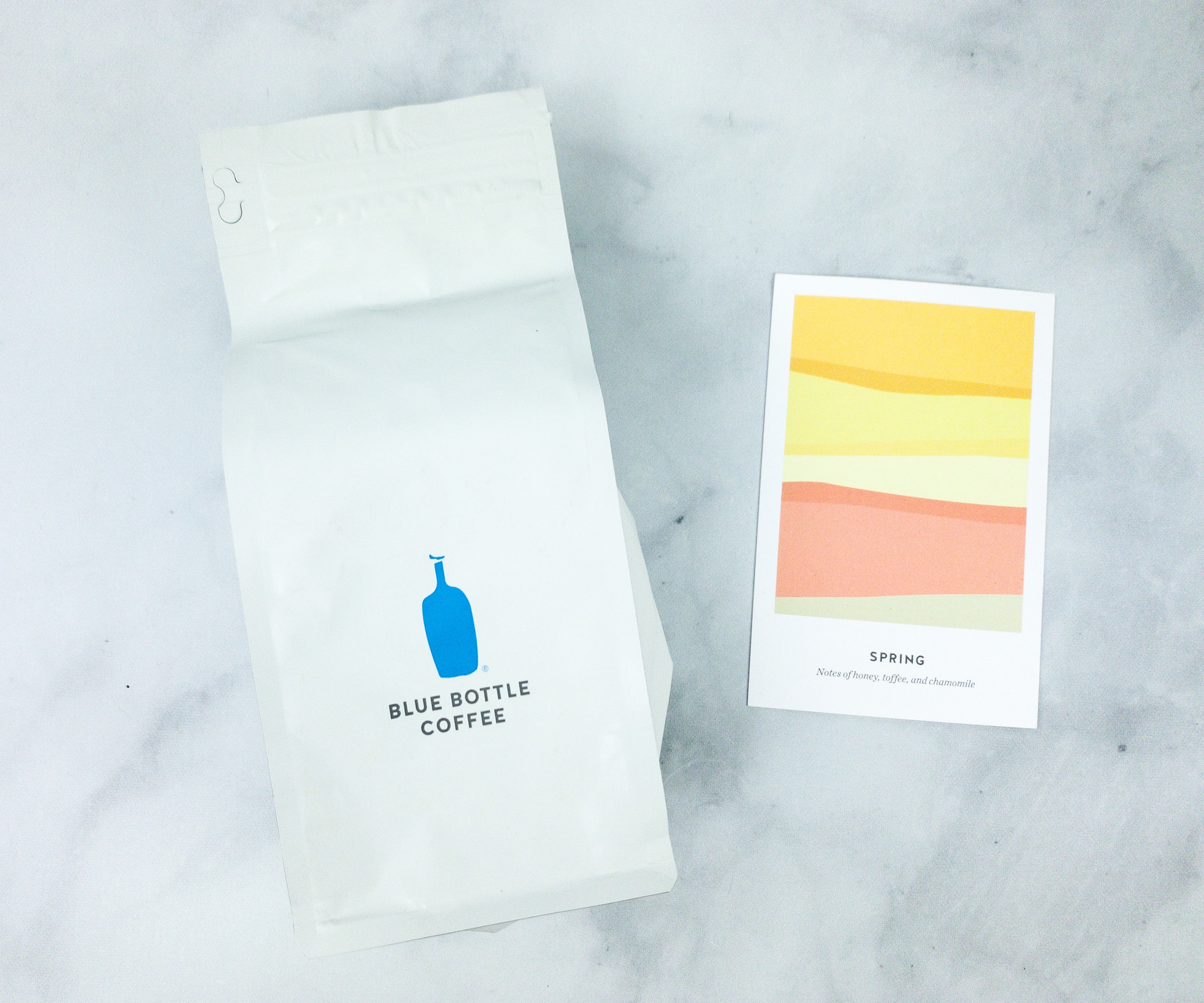 Blue Bottle Coffee Spring Blend. This month's featured coffee is Blue Bottle's first type of coffee in their new seasonal line. It's a full-bodied coffee that features a splash of cream with sweet honey, toffee, and chamomile tasting notes.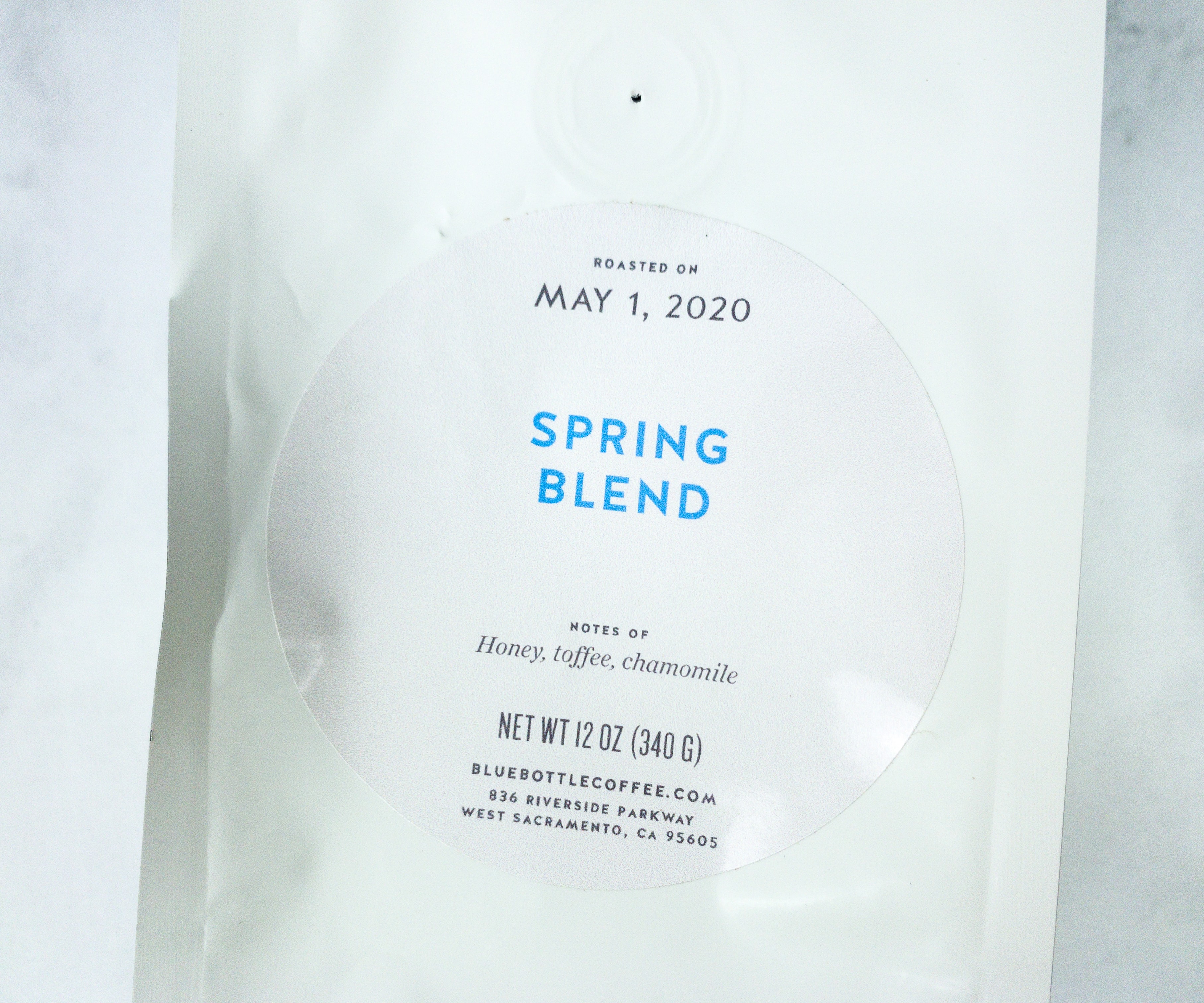 The front of the pack features all the information you need to know about the coffee bean including the name of the coffee, roasting date, notes, and net weight.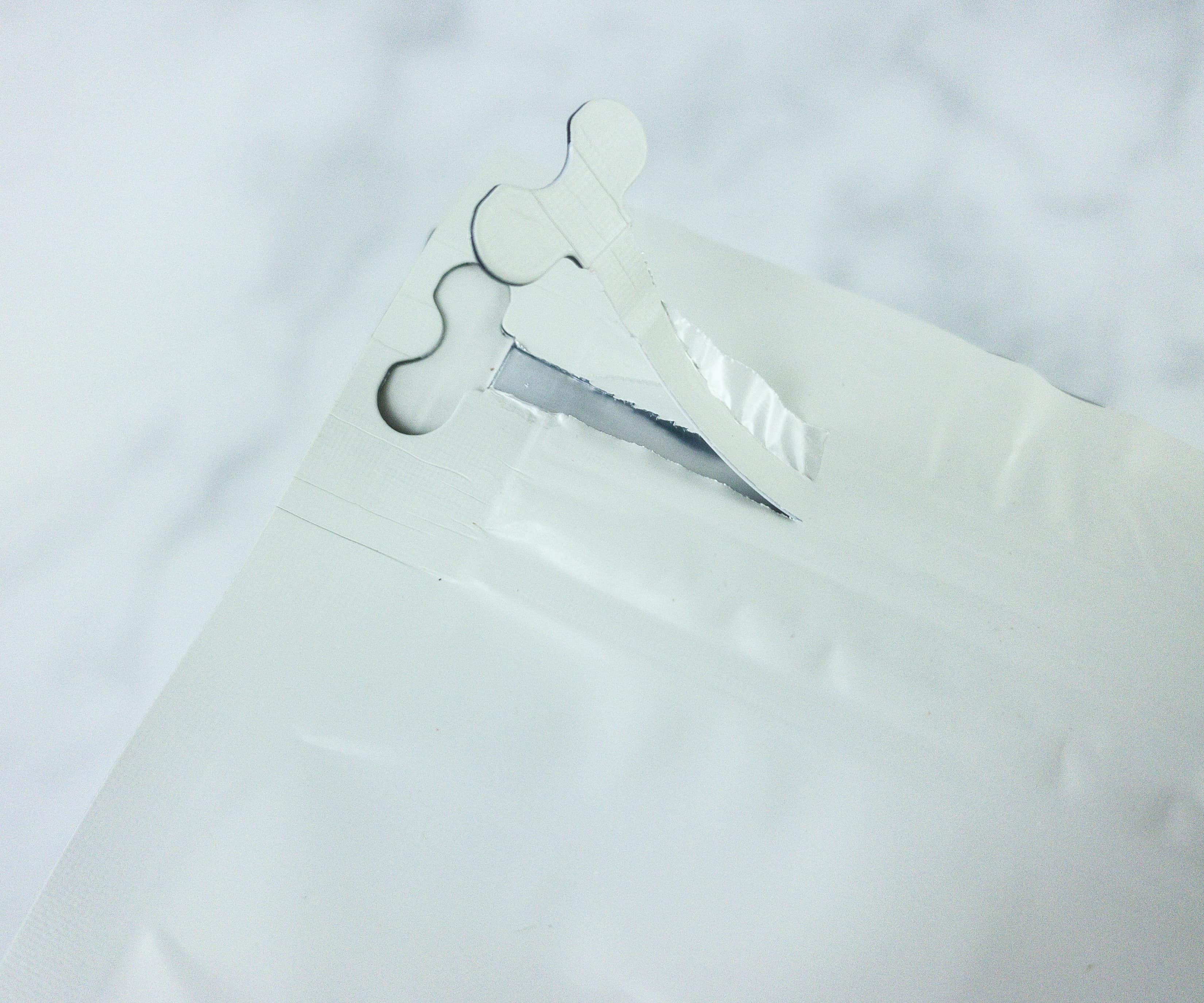 This bag of coffee from Blue Bottle comes in their trademark resealable packaging, so you can maintain the freshness of the coffee beans for a longer period of time, even without moving them to another container.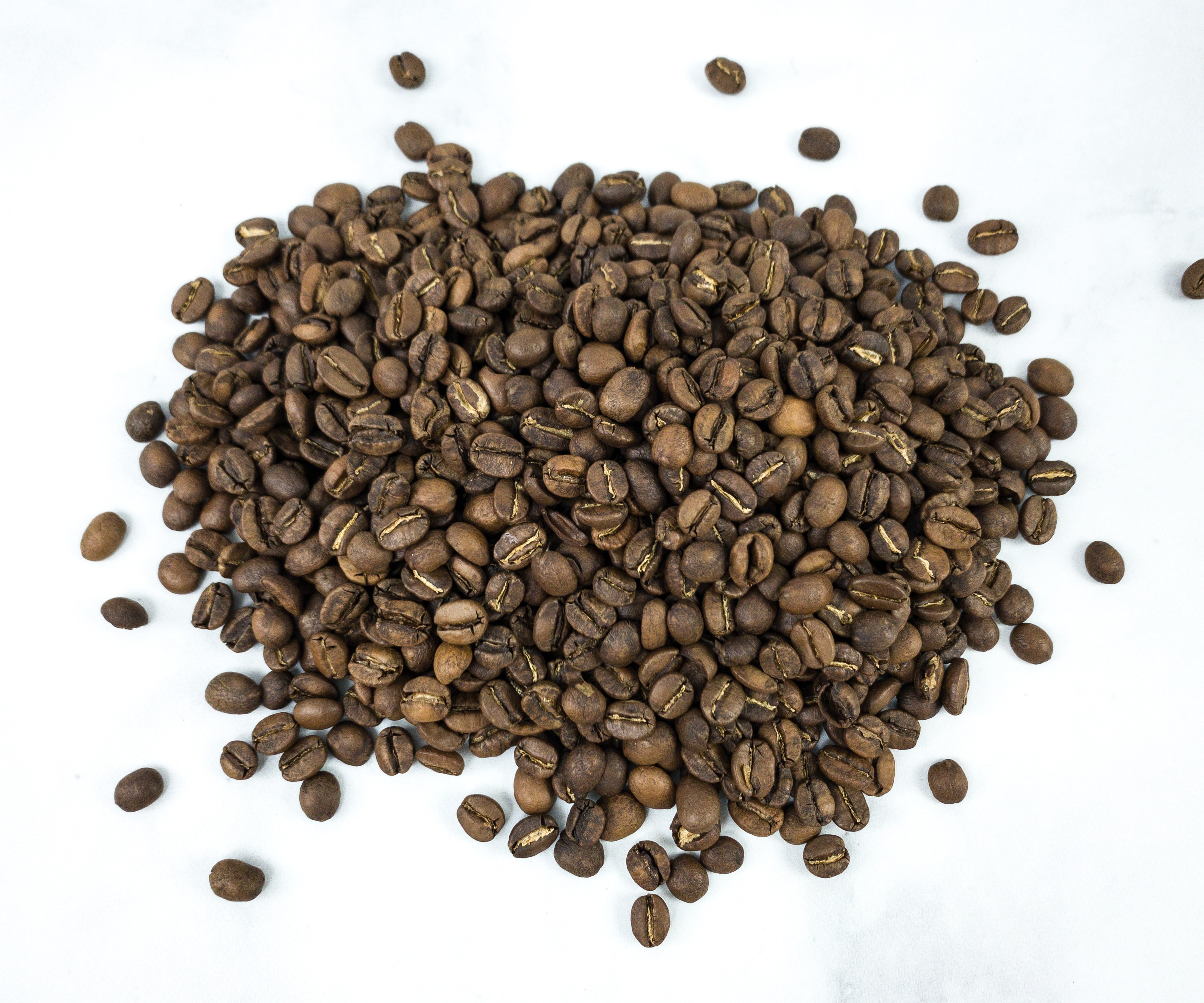 Inside the bag are perfectly roasted whole beans of coffee!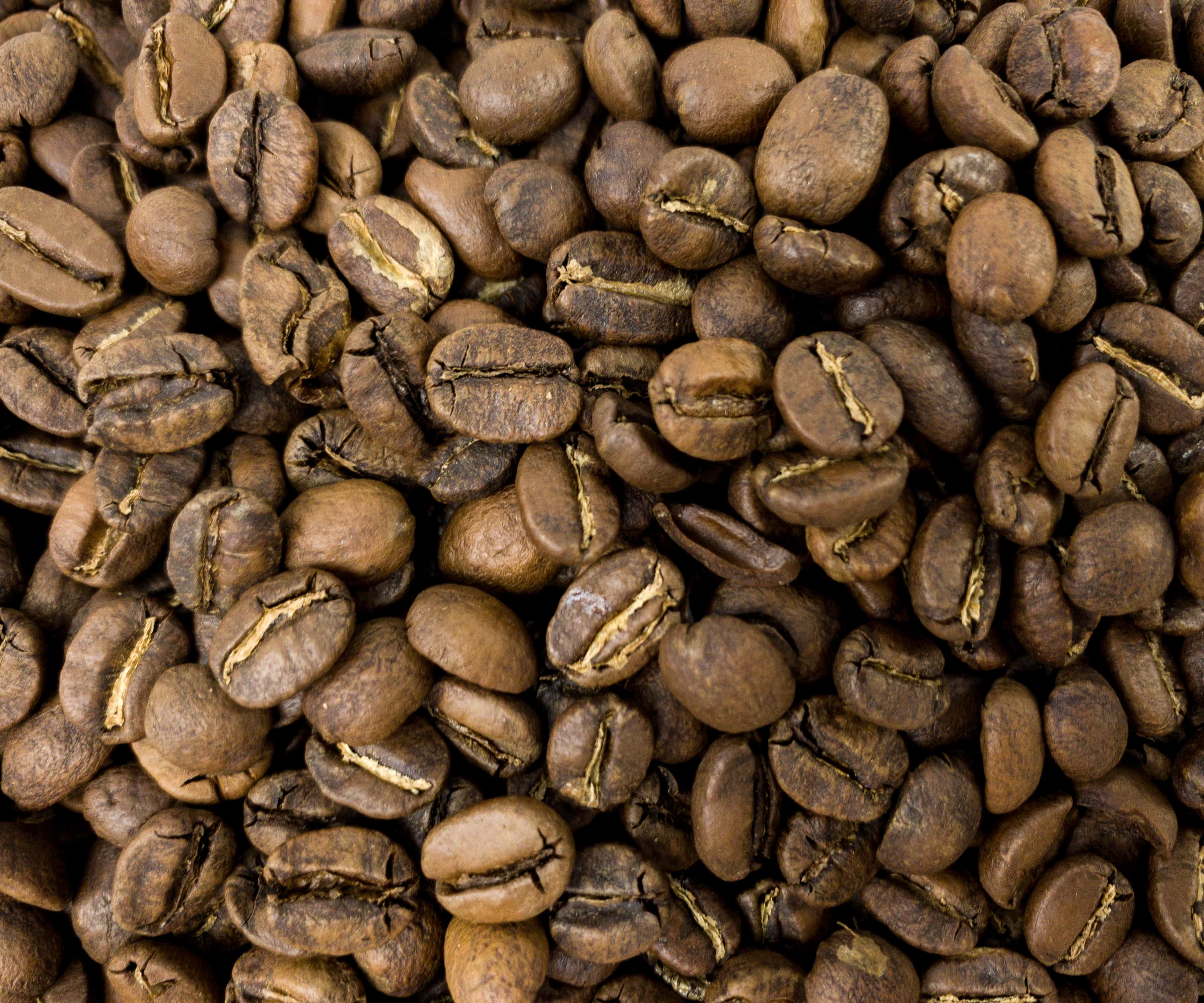 These beans are perfect for a variety of brewing methods such as: pour-over, French press, coffee maker, espresso, cold brew, and a lot more!
The floral notes at the end make this cup enjoyable. It truly matches the season!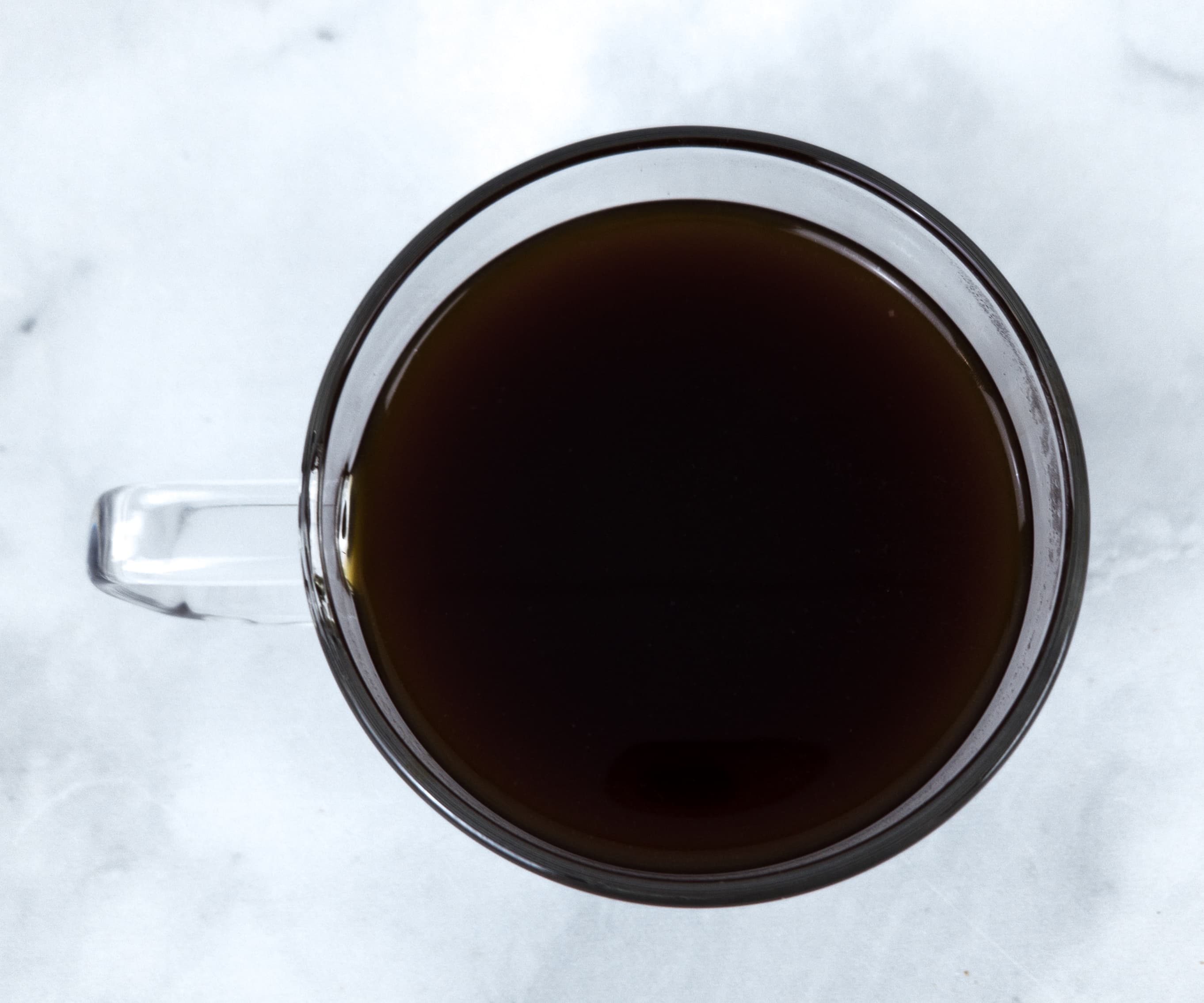 It's an invigorating coffee I'd like to have over and over!
Blue Bottle Coffee presents a new and innovative line of coffee beans that are made to elevate our coffee drinking experience. Spring Blend offers unique notes that taste comforting especially during this transition of weather. It gives us a warm, soothing sweetness blended with an aromatic floral scent, and it's nothing like other coffees I've tried before. I definitely like it!
Are you getting Blue Bottle Coffee?