Nomadik is a subscription box for outdoor enthusiasts. Each monthly box includes functional gear designed to increase your fun in the outdoors. All products have been trail tested by an outdoor adventurer and often incorporate new technologies. Every box has three to six pieces of unique, newly-released, or just plain ultra-handy gear from premium brands.
DEAL: Save $5 off on your first subscription box with coupon code HELLO5OFF.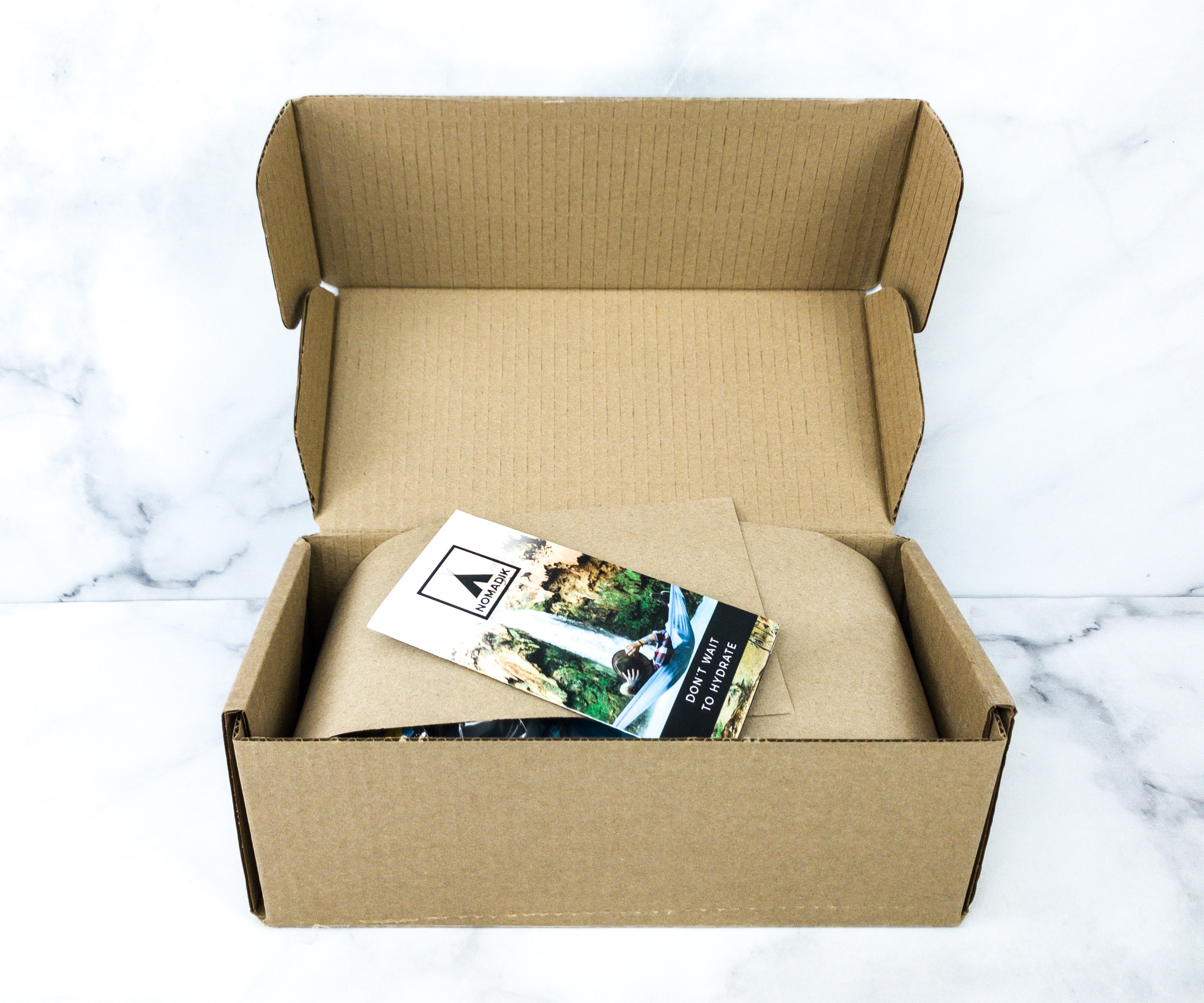 Everything is durable outdoorsy type stuff, so no need for tons of packing materials.
Some of the items are packed separately, especially the gadgets and the small ones, to ensure that they all arrive in great condition.
The theme for March 2020 is Don't Wait to Hydrate.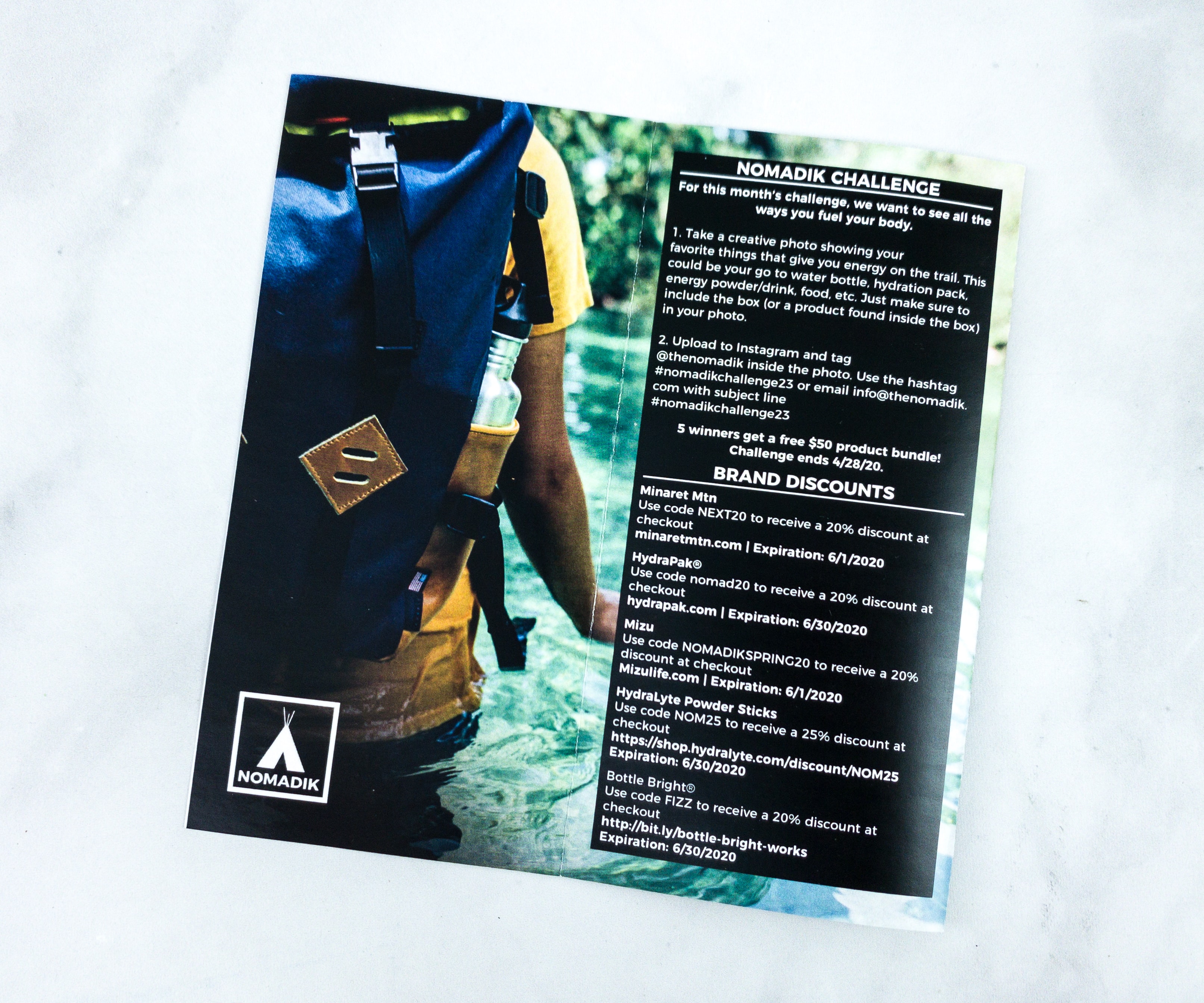 Nomadik always includes a Challenge card to encourage you to get out and use your items in the wild.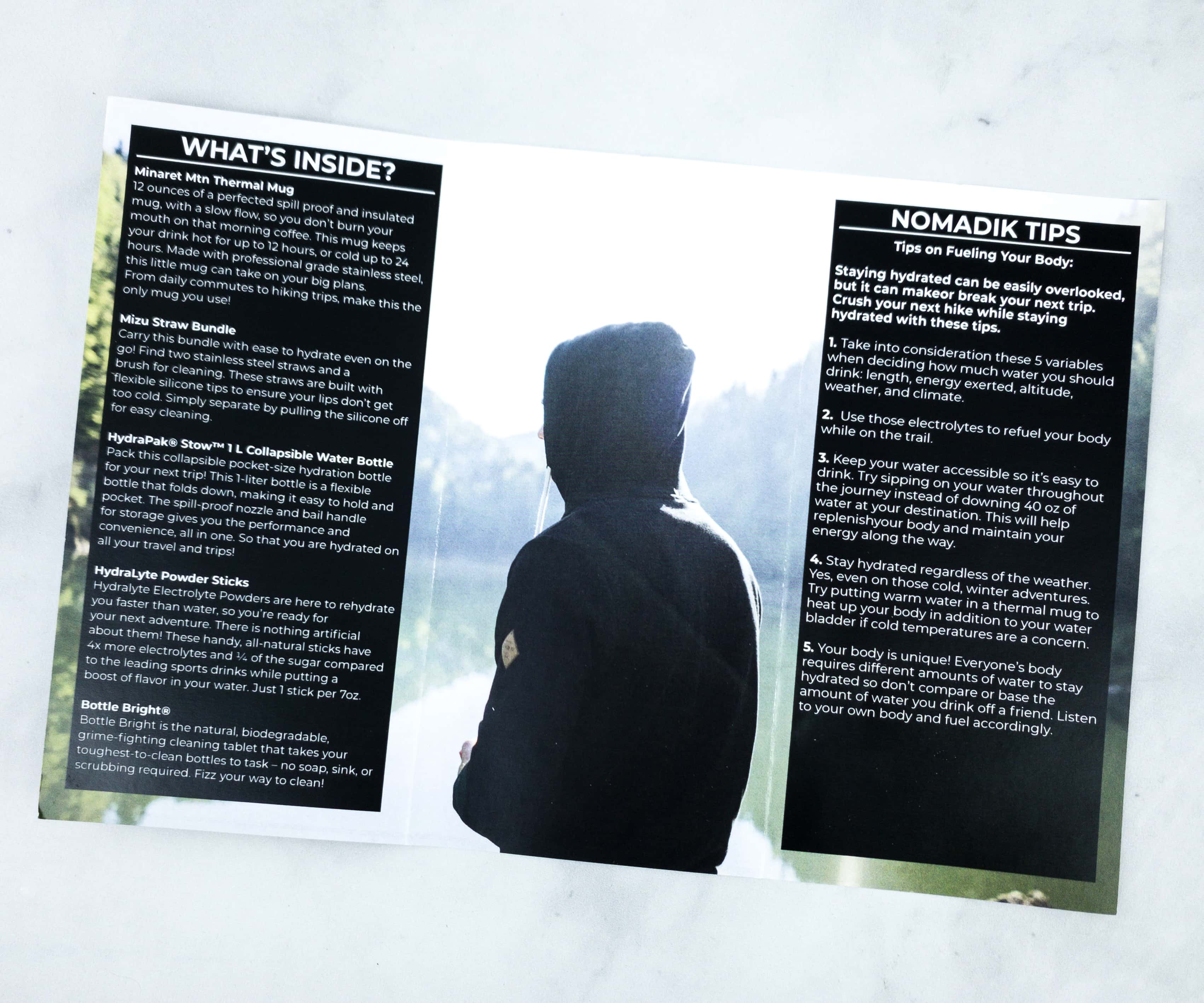 There's also a list of all the items in the box, as well as some useful tips from Nomadik.
Everything in my box!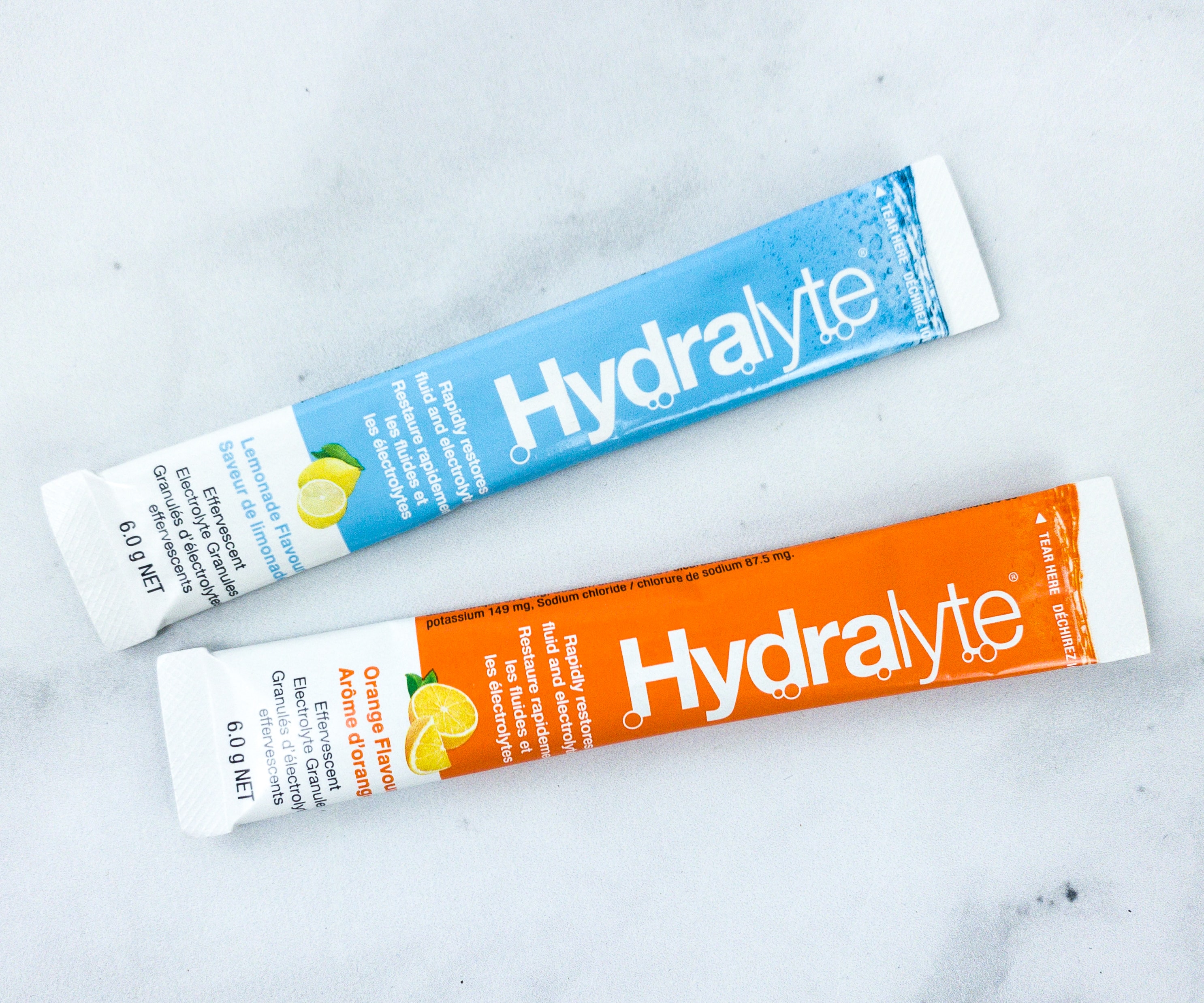 Hydralyte Powder Sticks ($0.83) These innovative powder sticks contain four times electrolytes compared to the leading sports drinks but with just one-fourth sugar content. It easily transforms regular water into a fruity-flavored hydration drink.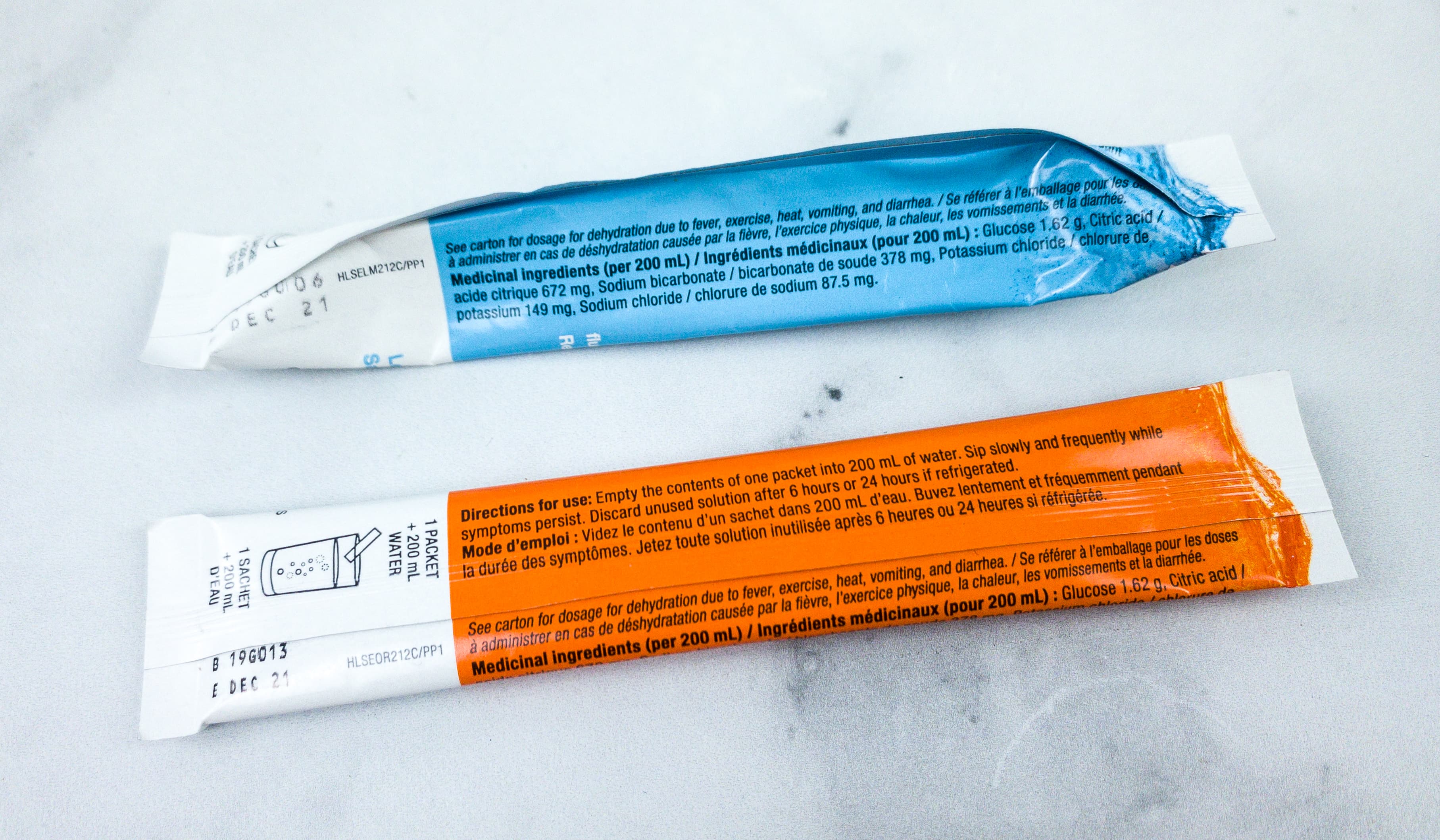 It's so handy and very easy to prepare, making it the ideal drink for workout sessions, during travel, or even in the office! I also love the idea of this product, as most hikers like to get their energy from bars and snacks, and this keeps the focus on hydration and electrolytes, not calories.
Bottle Bright Bottle Cleaner ($.67) This bottle cleaner in tablet form is amazing! It makes cleaning easier because there's no need to scrub or make a lather. It's a natural, biodegradable, grime-fighting cleaning tablet made from baking soda, citrus fruits, wood pulp, salt, and hydrogen peroxide.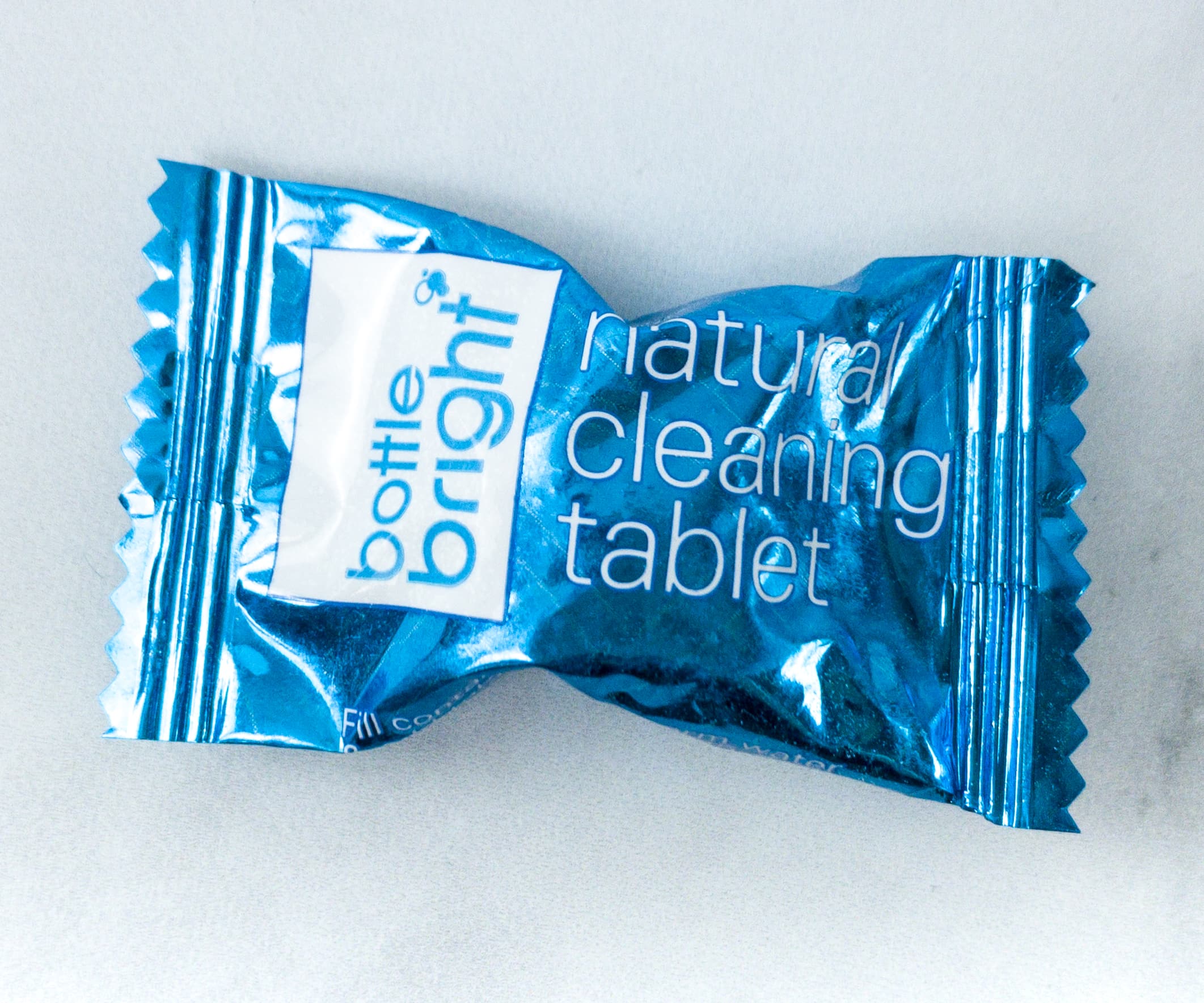 This bottle cleaner is simple and easy to use. All you need to do is drop the tablet in a bottle filled with water and let it do its magic for 15-30 minutes. Once done, remove the solution, rinse the bottle and use it!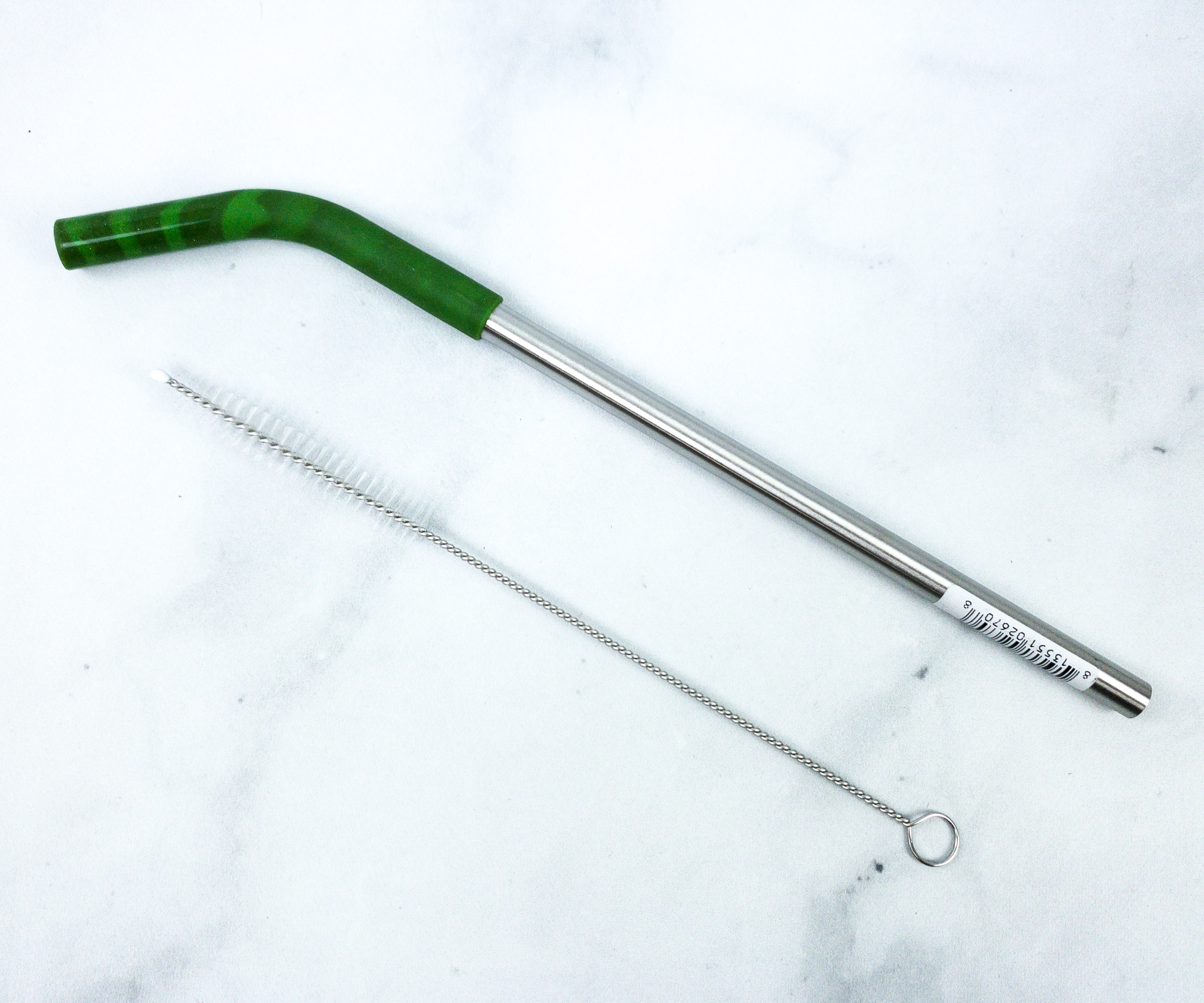 Mizu Straw Bundle – SIMILAR ($4.95) It's a reusable stainless steel straw made from 18/8 grade stainless steel with BPA-free, stylish marbled silicone tip for added protection and more convenient way of drinking. This bundle also includes a flexible straw brush for easier cleaning!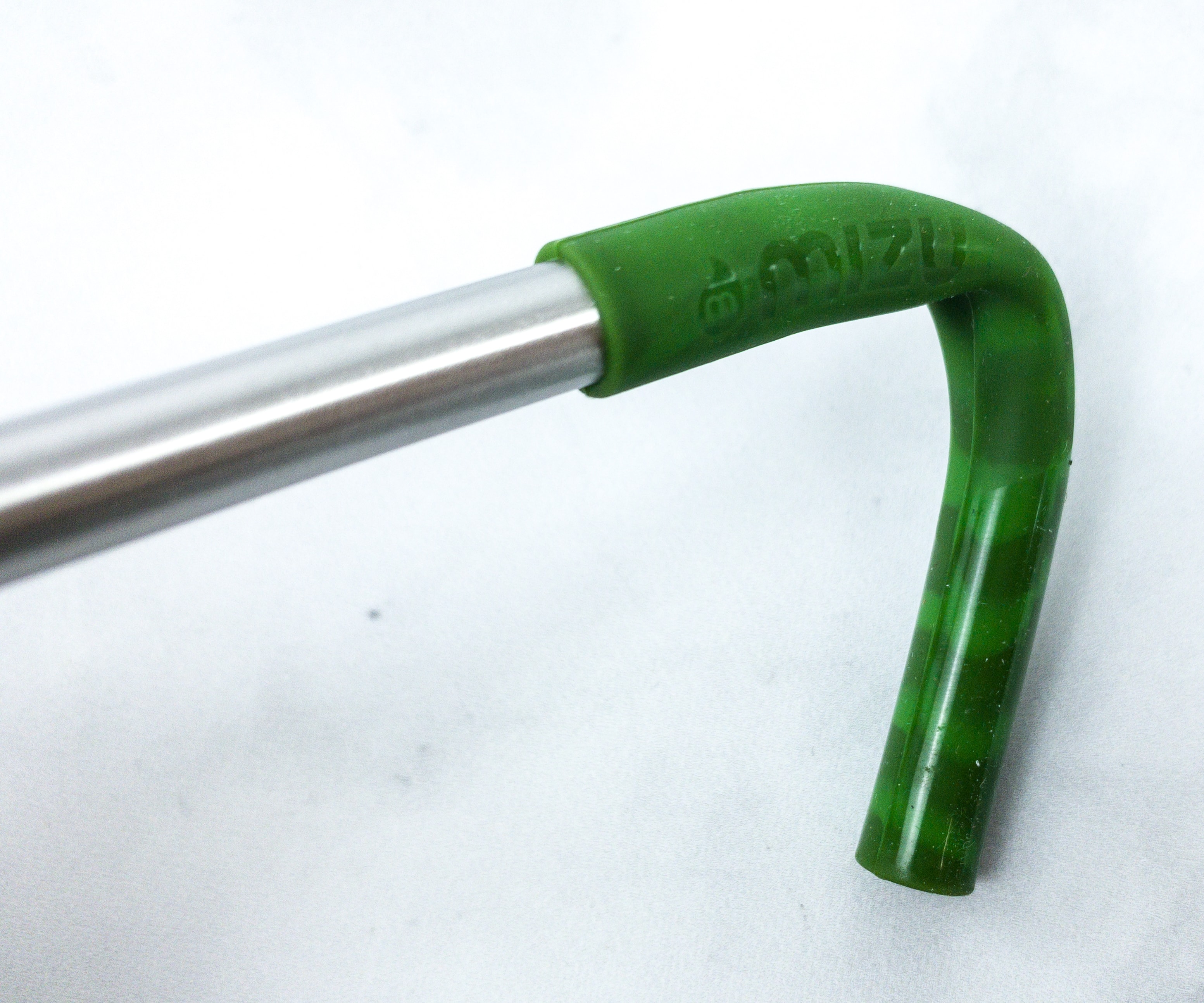 This straw is lightweight and handy, making it an ideal straw to bring on-the-go! We are getting into the habit of bringing our own straws, so this one is absolutely perfect!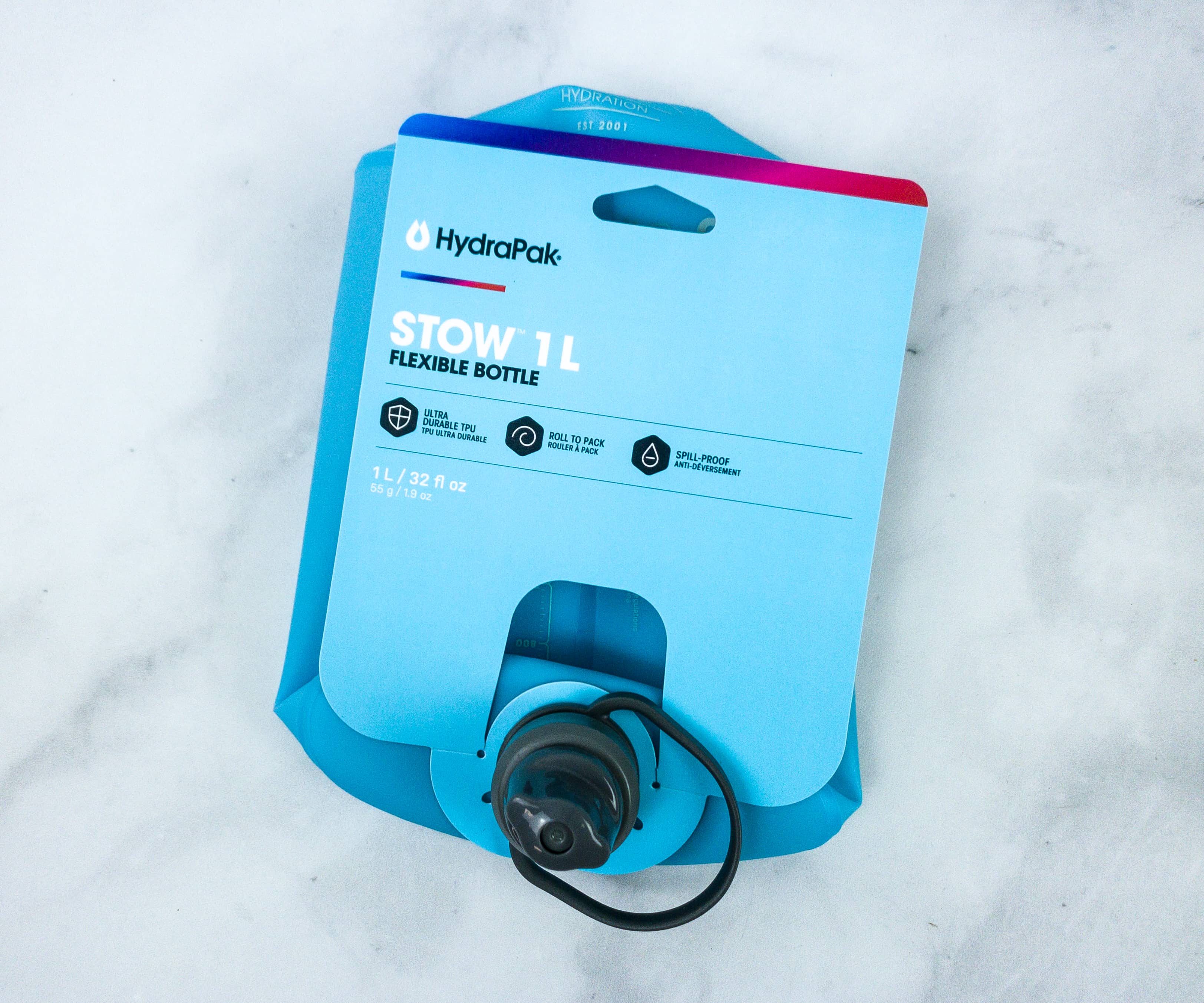 HydraPak Stow 1 L Collapsible Water Bottle ($17) This collapsible water bottle from HydraPack is made from durable, abrasion-resistant TPU & RF welded seams that give you superb durability and elastic water bottle which you can easily roll and pack inside your bag.
Featured on the bottle's carton container are some essential information you need to know about this amazing bottle.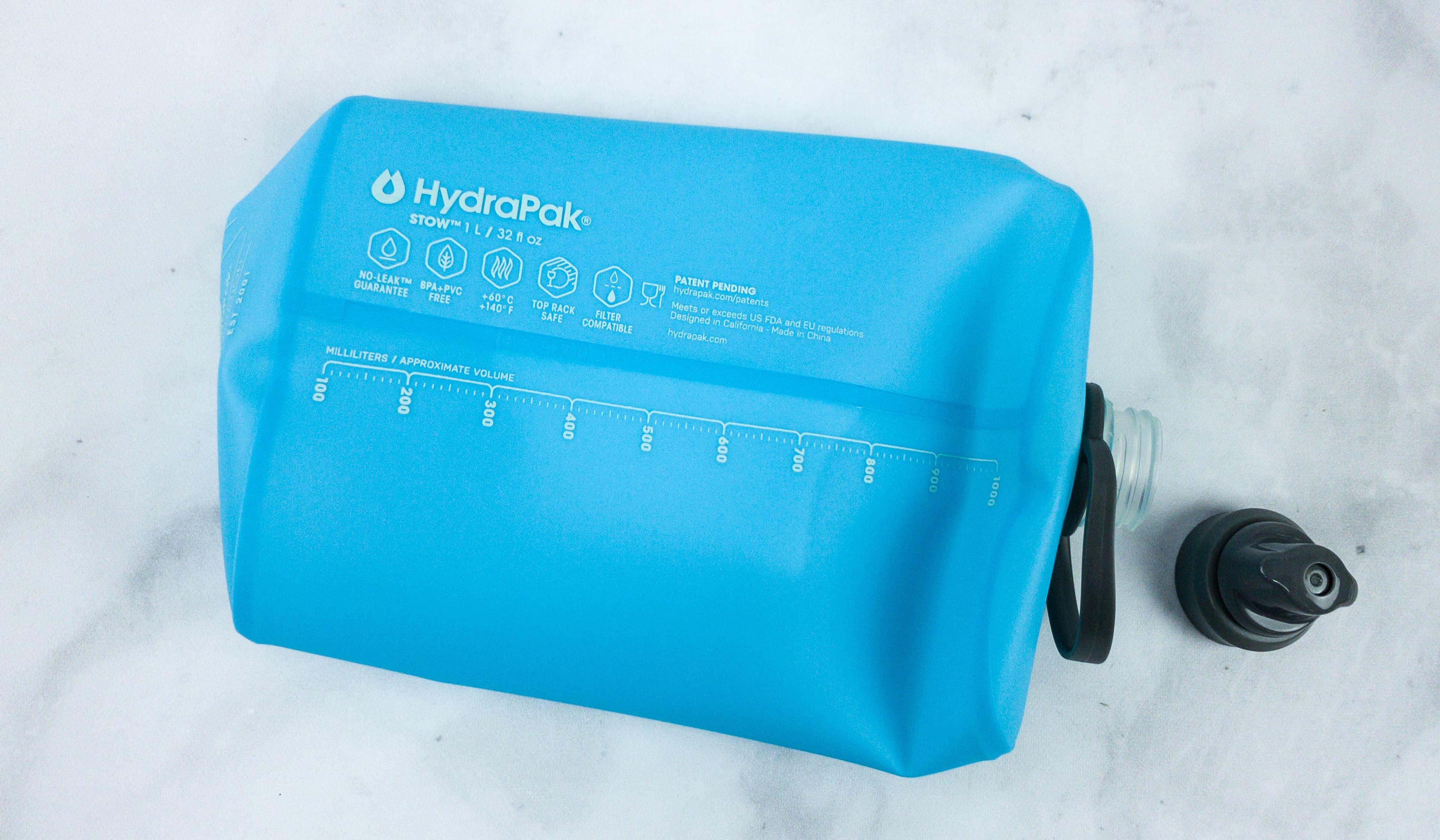 It is a BPA and PVC free hydration bottle with wide working temperature that can be frozen and can also withstand up to 60° C or 140° F.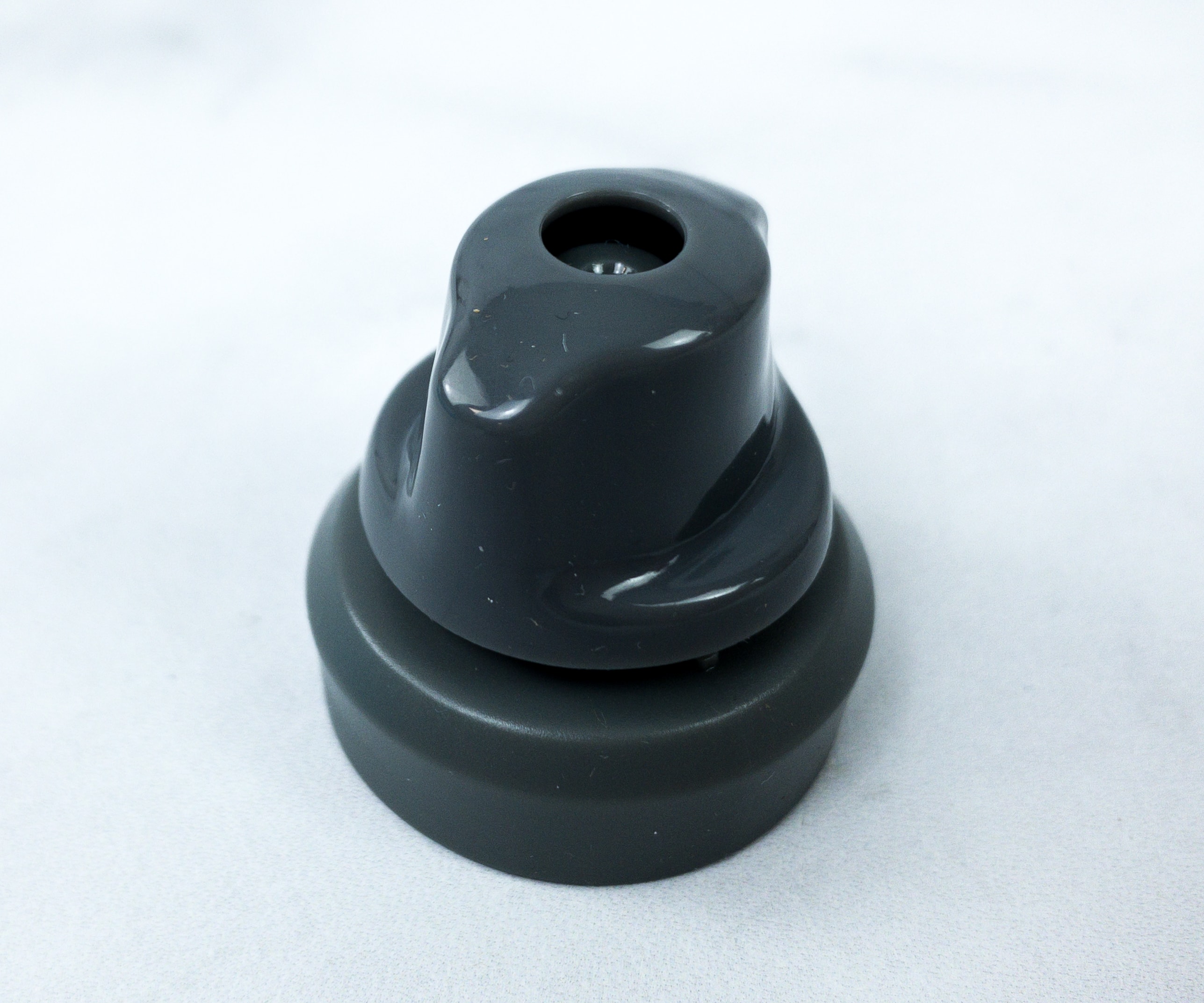 This bottle also comes with a unique twist to drink nozzle with self-sealing valve and a bail handle that makes it spill-proof, and much easier to carry!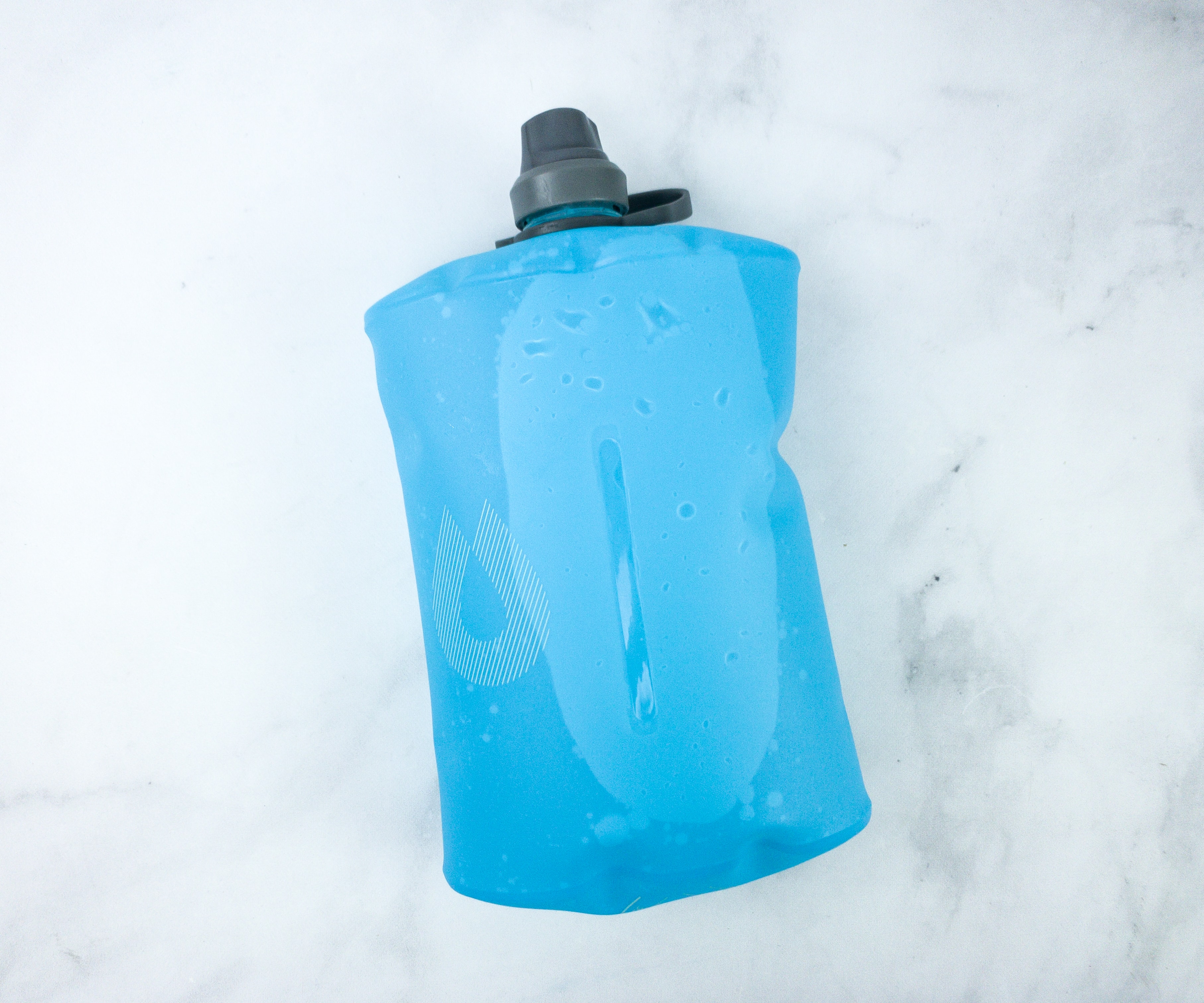 Its unique internal baffle structure keeps this water bottle slim even when full, so you can easily put it inside your bag, pocket, or even attach it to your bag!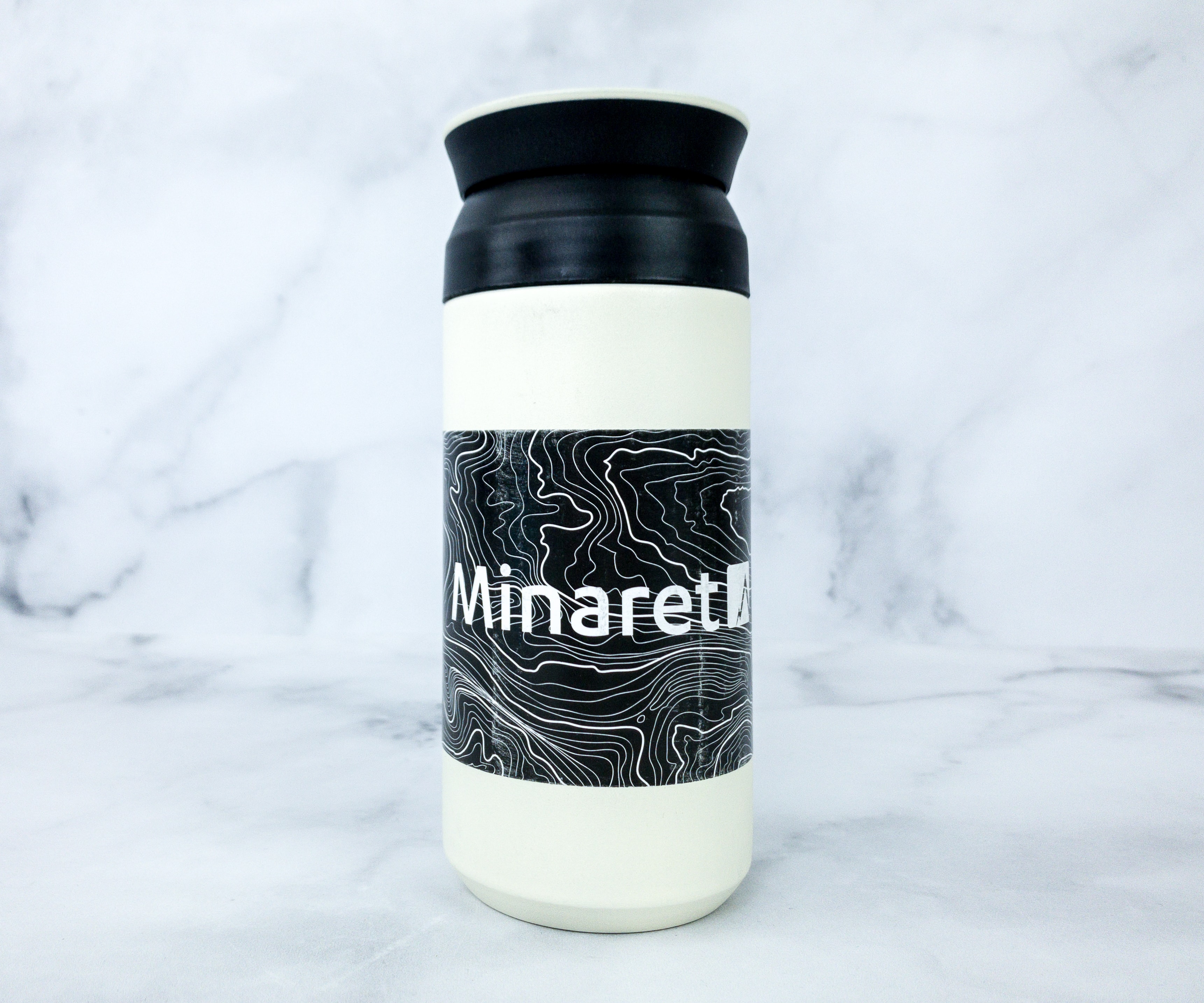 Minaret Mtn Thermal Mug. This 12 oz. travel mug is made from professional grade 18/8 stainless steel without BPA and phthalates.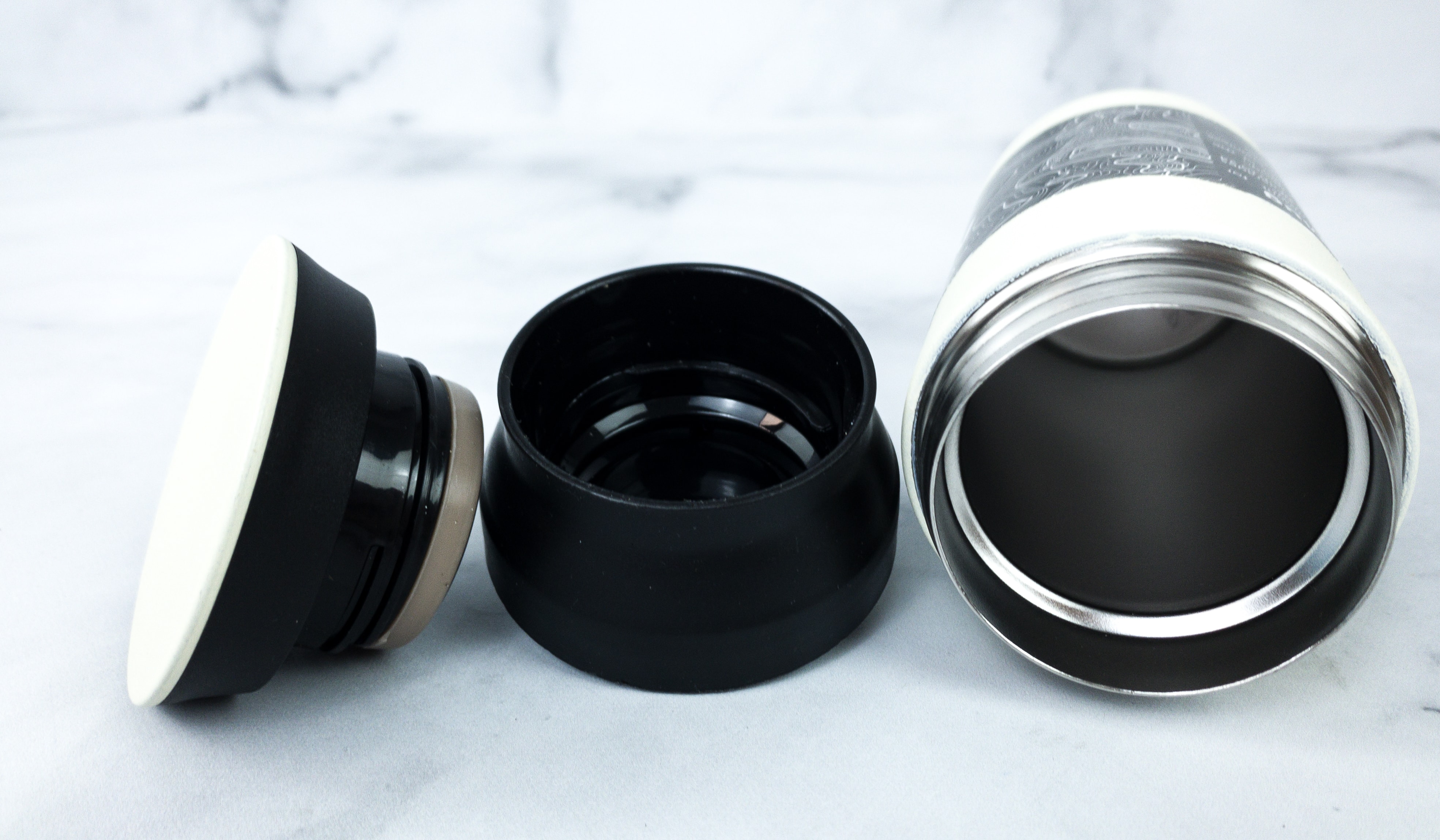 This tumbler features a double seal lid and special insulation technology that promises to keep your beverages hot for 12 hours and cold for 24 hours.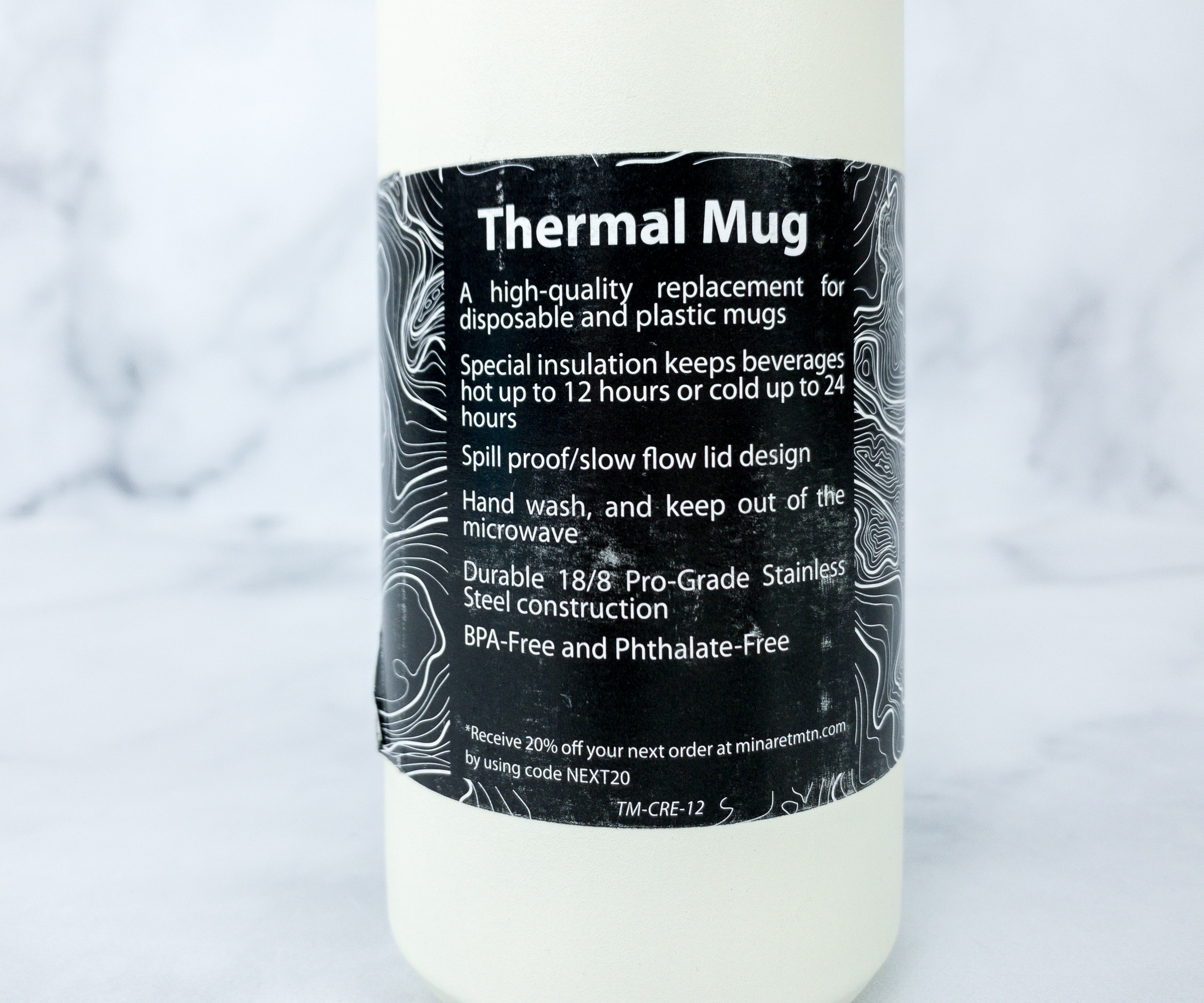 This mug is so versatile, light and very handy, making it the most ideal travel companion. Perfect for coffee, beer, or even your favorite cocktail!
Nomadik caters to outdoor enthusiasts by sending useful outdoor gear and products every month. This month's theme is Don't Wait to Hydrate and all the products are curated to keep you hydrated in the safest and cleanest way when you travel. The stainless straw and mug are really awesome, they make such a great pair. I'm also impressed with the cleaning tablet. It's so convenient, practical, and easy to use. This is definitely a fun subscription box to try, especially if you frequently explore the outdoors!
What did you think of Nomadik?