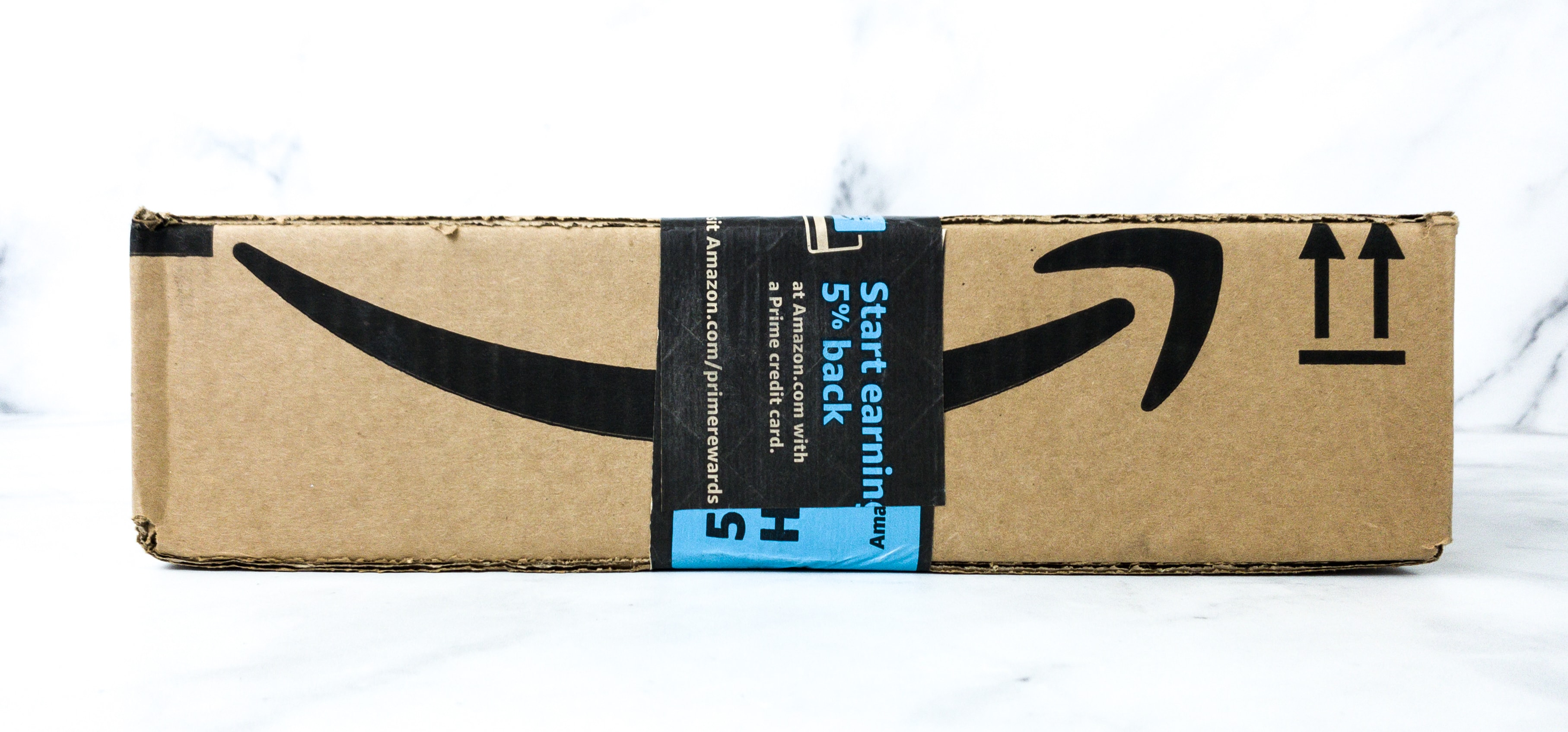 Amazon Prime Book Box for Kids is a subscription box that contains children's books perfectly matched to your reader's age. The box costs $19.99 and you can choose the frequency to receive your box every 1, 2, or 3 months.  This box is exclusively available for Amazon Prime members. If you're not an Amazon Prime member, start your FREE 30-day trial today.
Each box contains 2 hardcover children's books tailored to your reader's age (for ages 3-12), or 4 board books for kids 2 and younger. You can skip a box and change the frequency in Your Memberships & Subscriptions.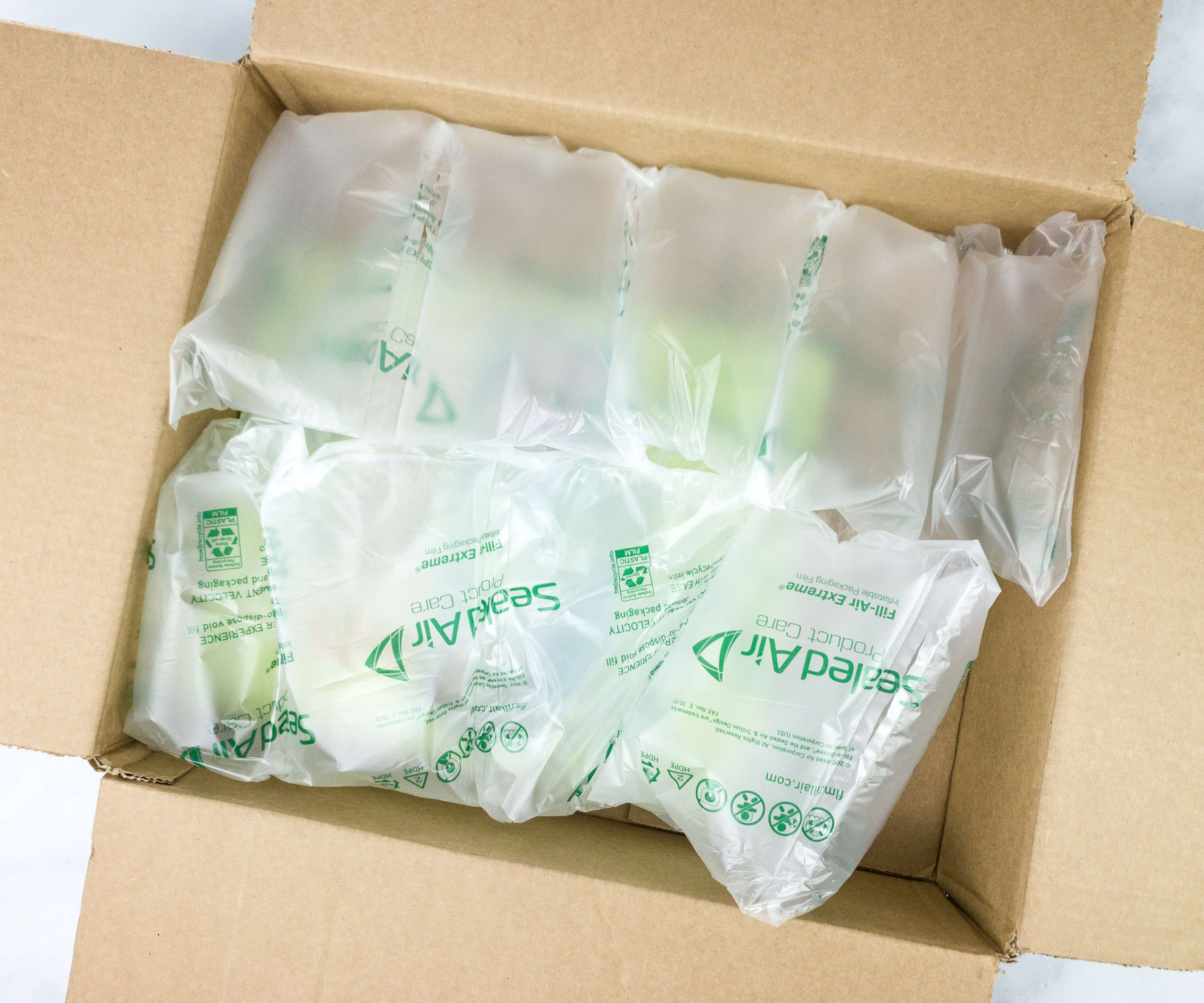 This month's box contains hardcover books for pre-schoolers ages 3-5.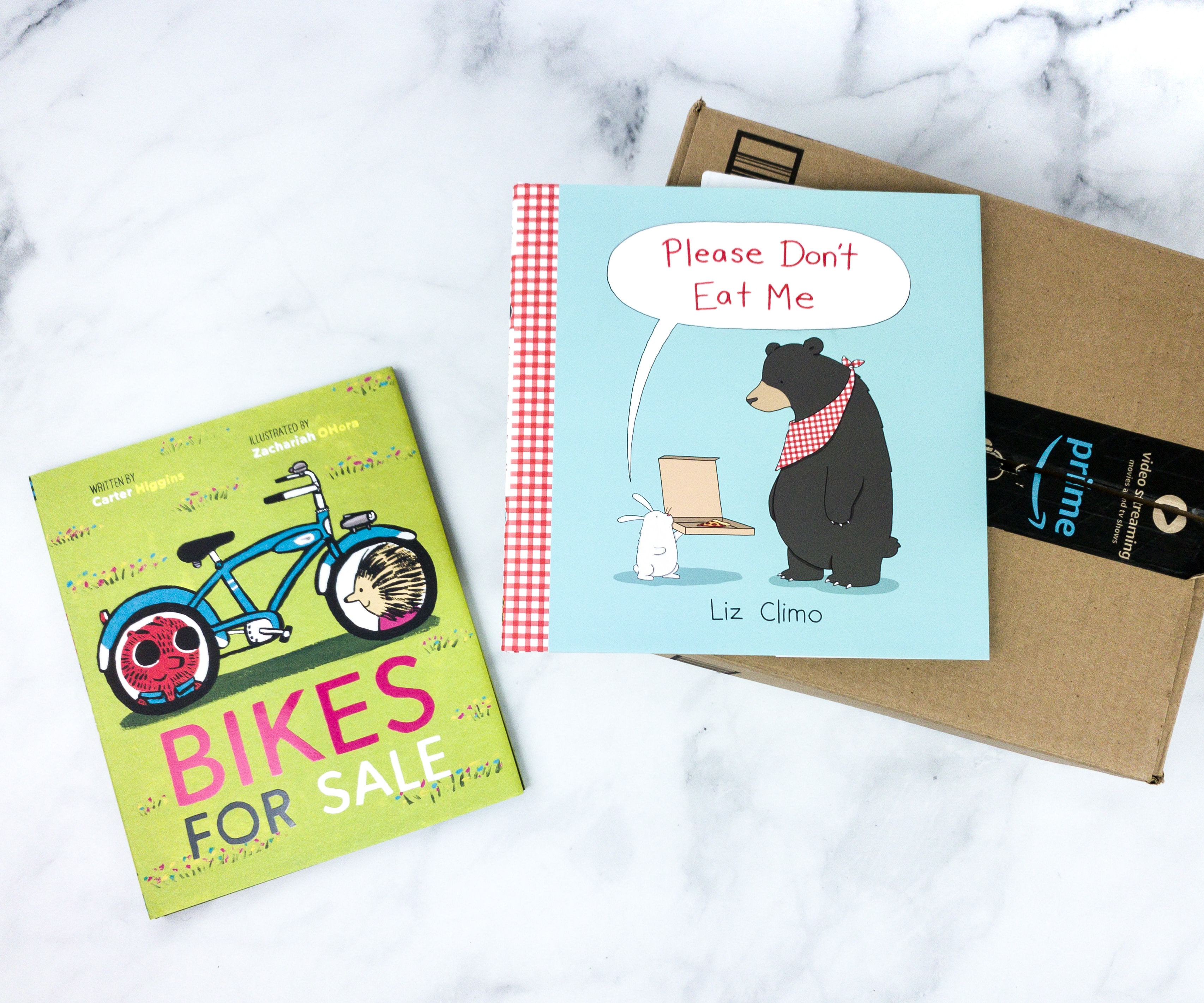 Everything in this pack!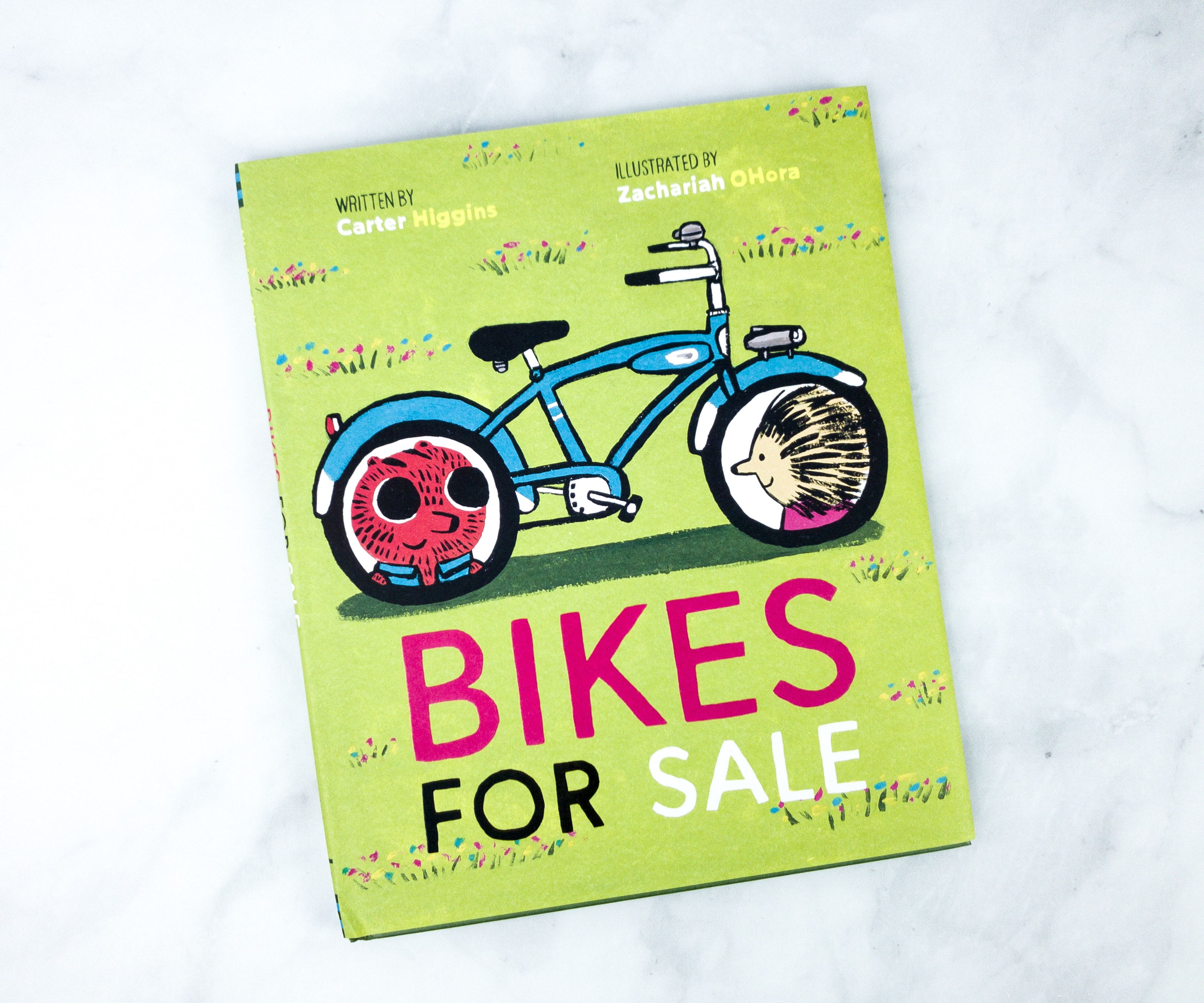 Bikes For Sale by Carter Higgins ($11.89)
"[This] gentle story celebrates the ways in which serendipity can lead to friendship and sharing." – Booklist

Thought provoking book about the power of friendship: Maurice rides his bike to his shop every day. Lotta rides her bike to collect sticks every day. Both go about their separate routines, unaware of the friendship that awaits them just a few blocks away. But what happens when a branch and a lemon peel get in the way? Bikes for Sale is a delightful falling-in-like story from acclaimed picture book creators Carter Higgins and Zachariah OHora that celebrates the power of coincidence to lead us to the friends we're meant to meet all along.

With easy-to-follow lyrical text and lively, bold illustrations.
Inspires conversation about how we make friends and the importance of friendship.
Carter Higgins is an elementary school librarian and the author of Everything You Need for a Treehouse and This Is Not a Valentine. Zachariah OHora is the illustrator of the New York Times bestseller Wolfie the Bunny, among many other beloved books for kids.

Fans of The Pout-Pout Fish, The Good Egg, and Dandy will love this sweet story about how changing course can lead to the friend you never knew you needed.

This sweet and boldly illustrated book about the power of friendship will be enjoyed again and again.
Great read aloud book for family or elementary story time

Books for kids ages 3-5

Picture books for preschool and kindergartners
There's an illustration of one of the characters in the book at the back cover.
The book's dust jacket presented bicycles that the main characters Maurice and Lotta ride, and the possibility that through coincidence, their paths will meet.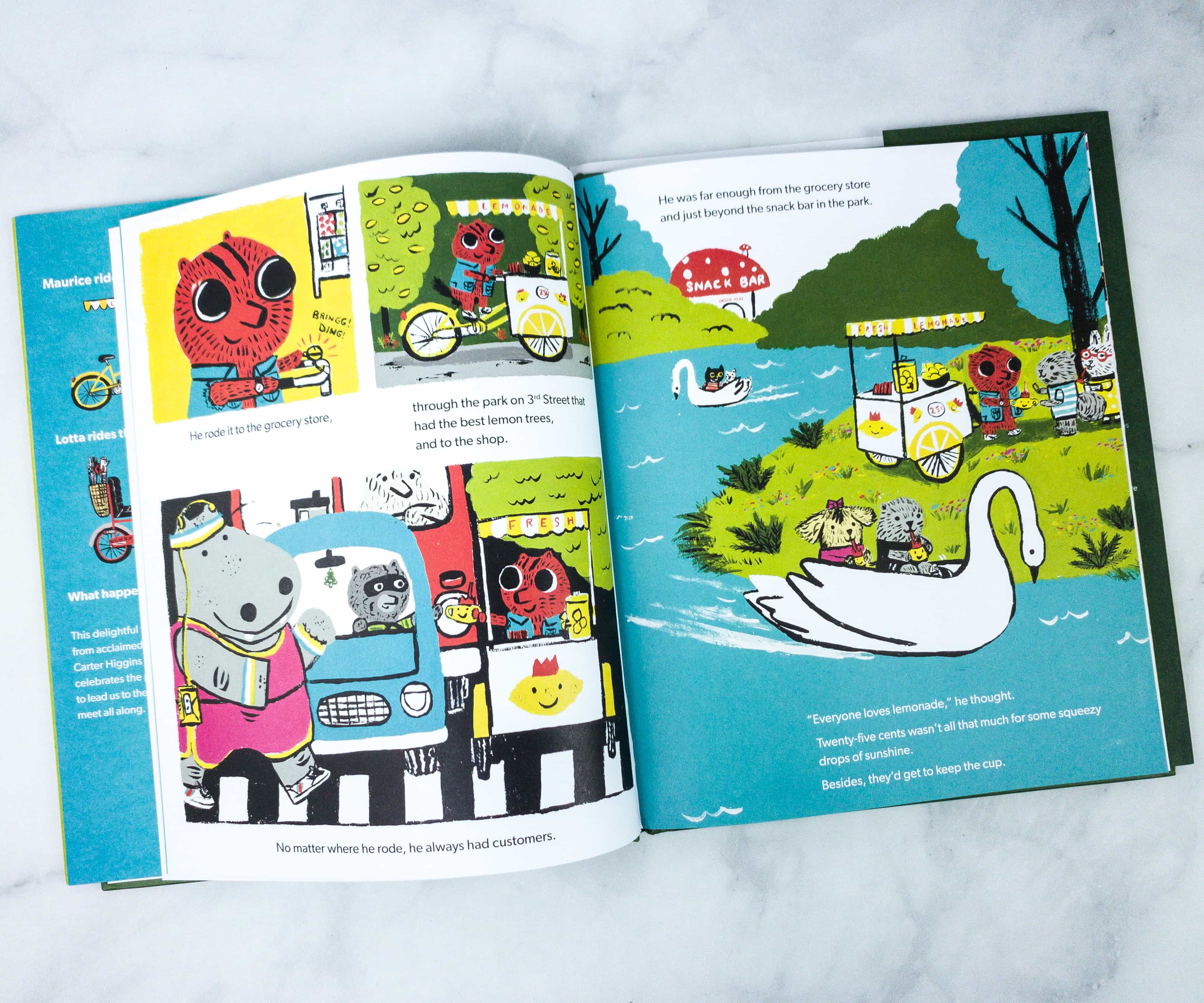 What we love the most about this book are the beautiful and bright acrylic illustrations!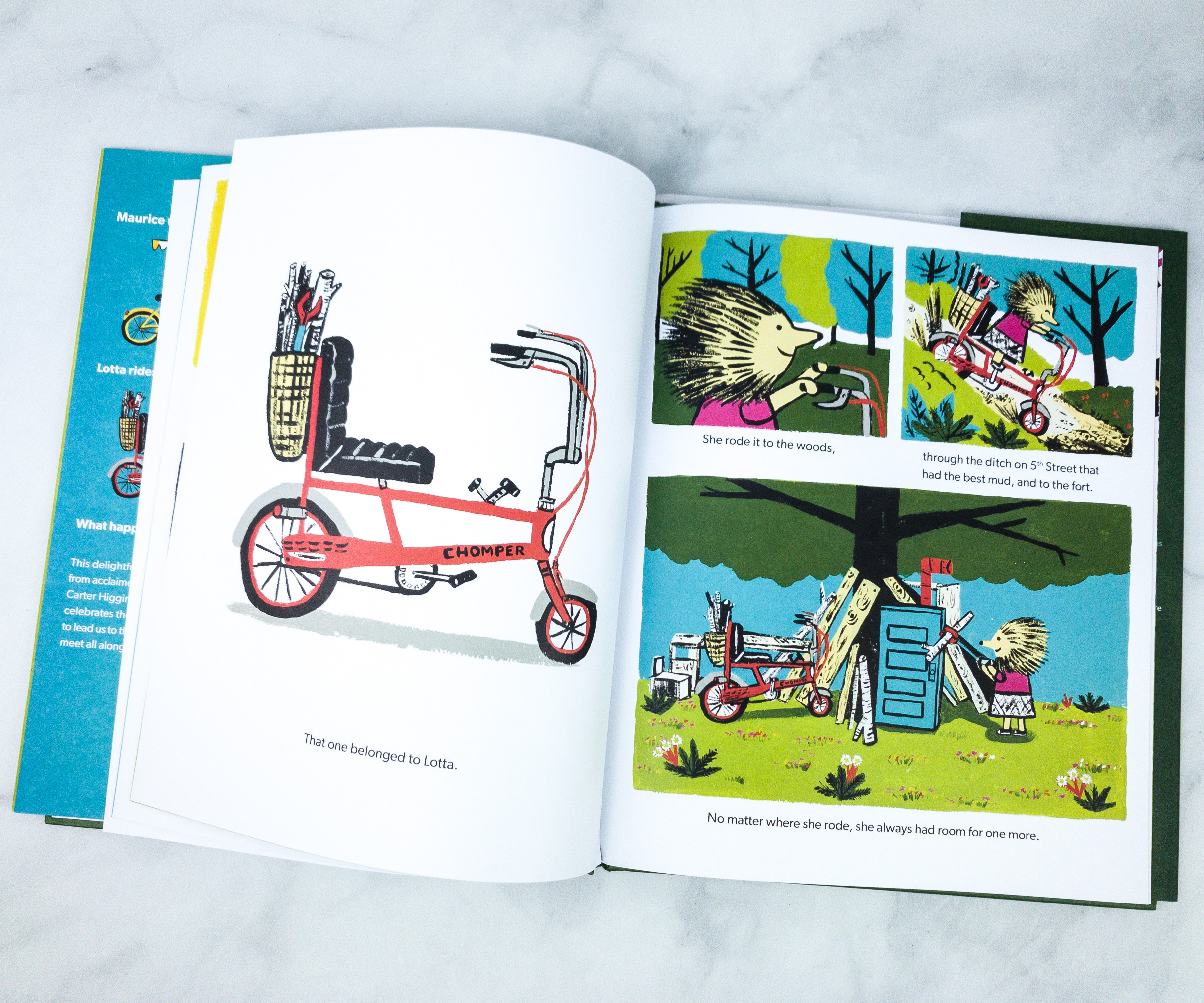 The two characters' everyday life revolves around riding their bicycle in different ways, but both bicycles got damaged.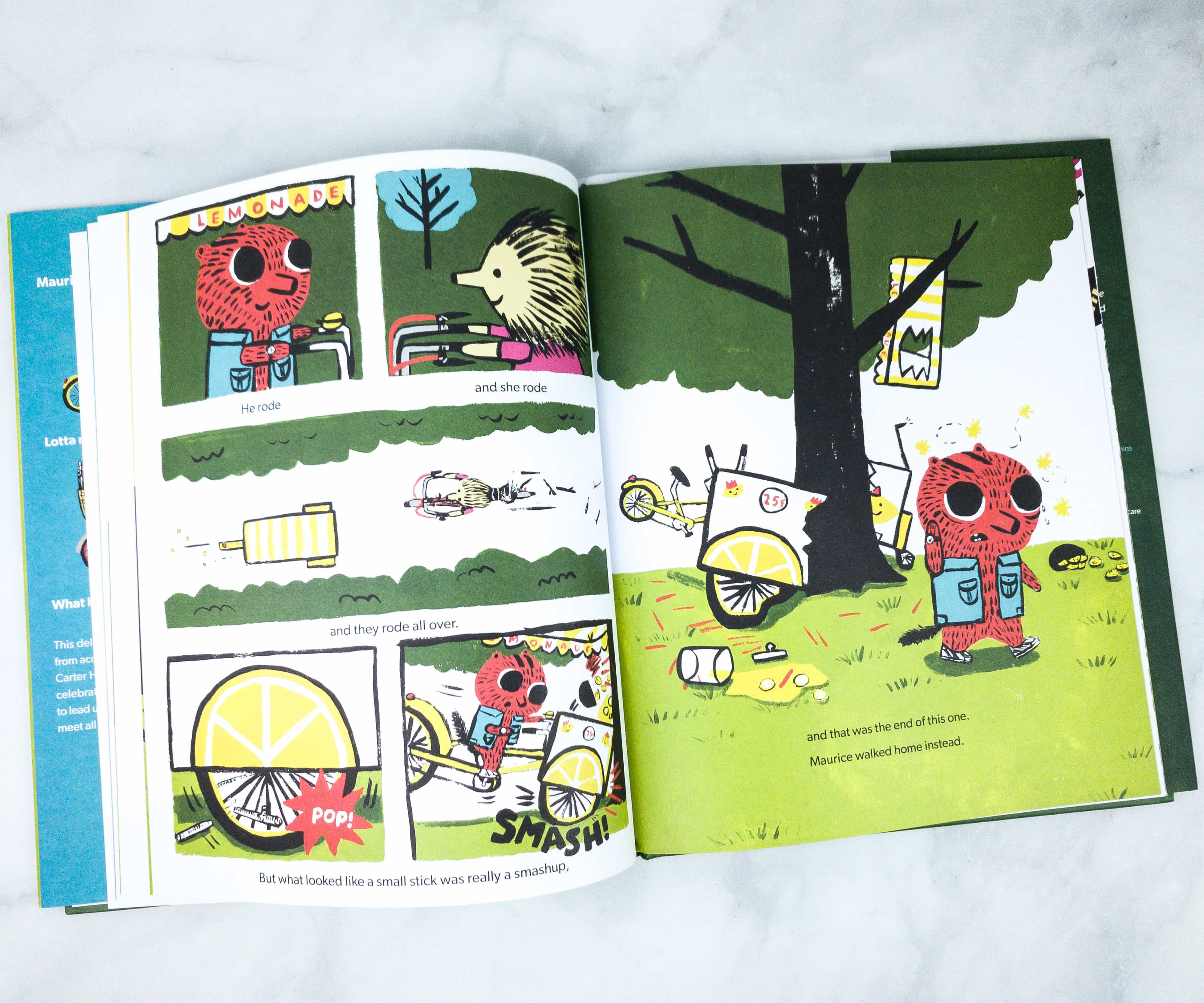 However, what has become junk to both gave an opportunity to the bicycle repairman to turn them into a mega-bike, that will eventually bring the two main characters together. It's such an entertaining story, which is also great for reading aloud.
Please Don't Eat Me! by Liz Climo ($12.79)
Beloved author-illustrator Liz Climo is back with a hilarious take on (reluctant) friendship that will appeal to fans of We Don't Eat Our Classmates and I Want My Hat Back!

When a carefree bunny is approached by a voracious bear in the woods, Bunny has just one request: "Please don't eat me."

But the bear has a never-ending list of requests, and Bunny realizes maybe Bear isn't as hungry as he'd let on…maybe he just wants his new friend's company for a while.
This witty and poignant exploration of predator and prey will have children and parents alike roaring with laughter–and looking for their next meal.
The book is about the reluctant friendship between a bunny and a bear, which is more likely a predatorial relationship.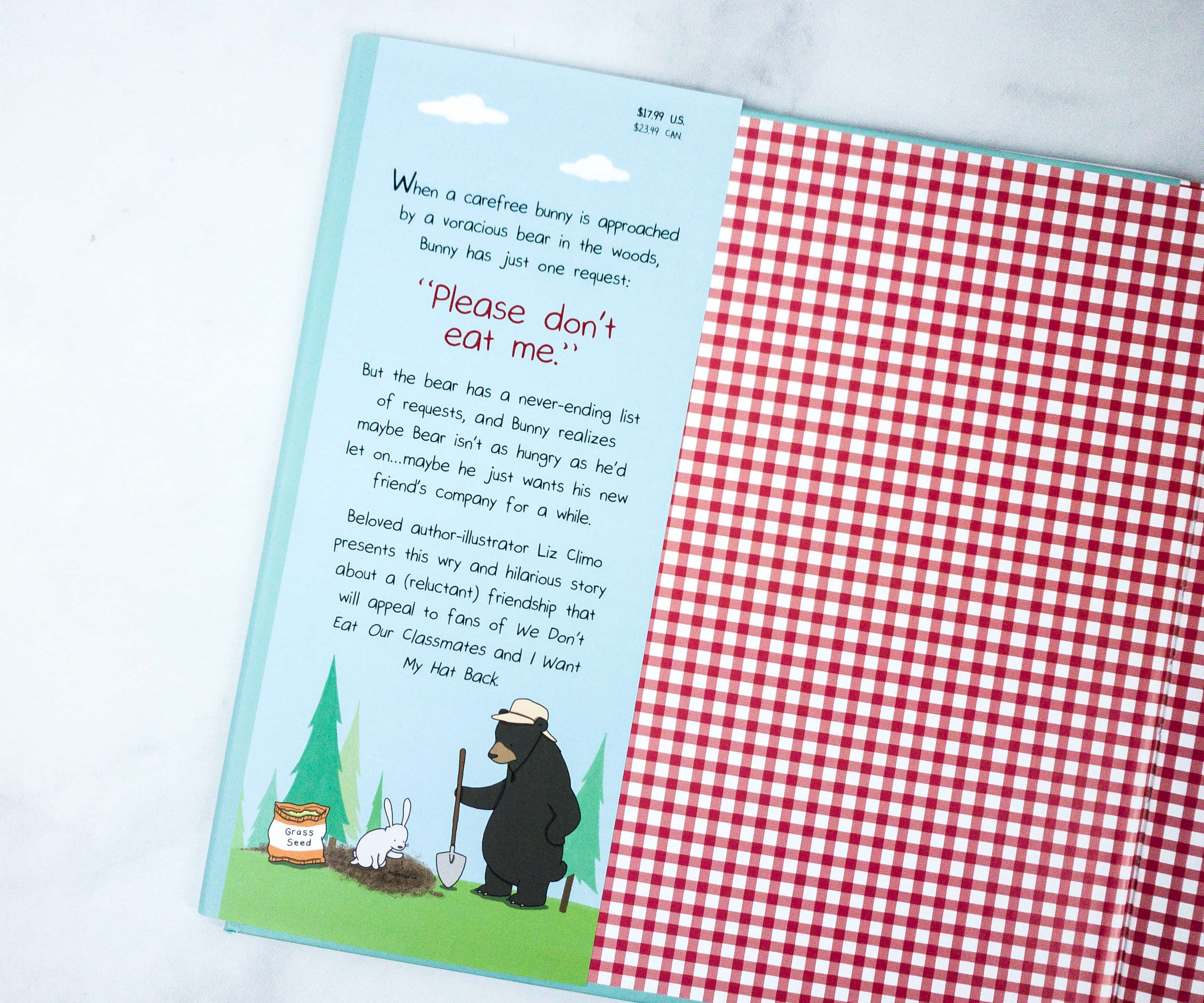 The dust jacket's flap introduced us to the main characters of the story and gave us an idea of how the story will go. Also, the endpaper looks like a table mat!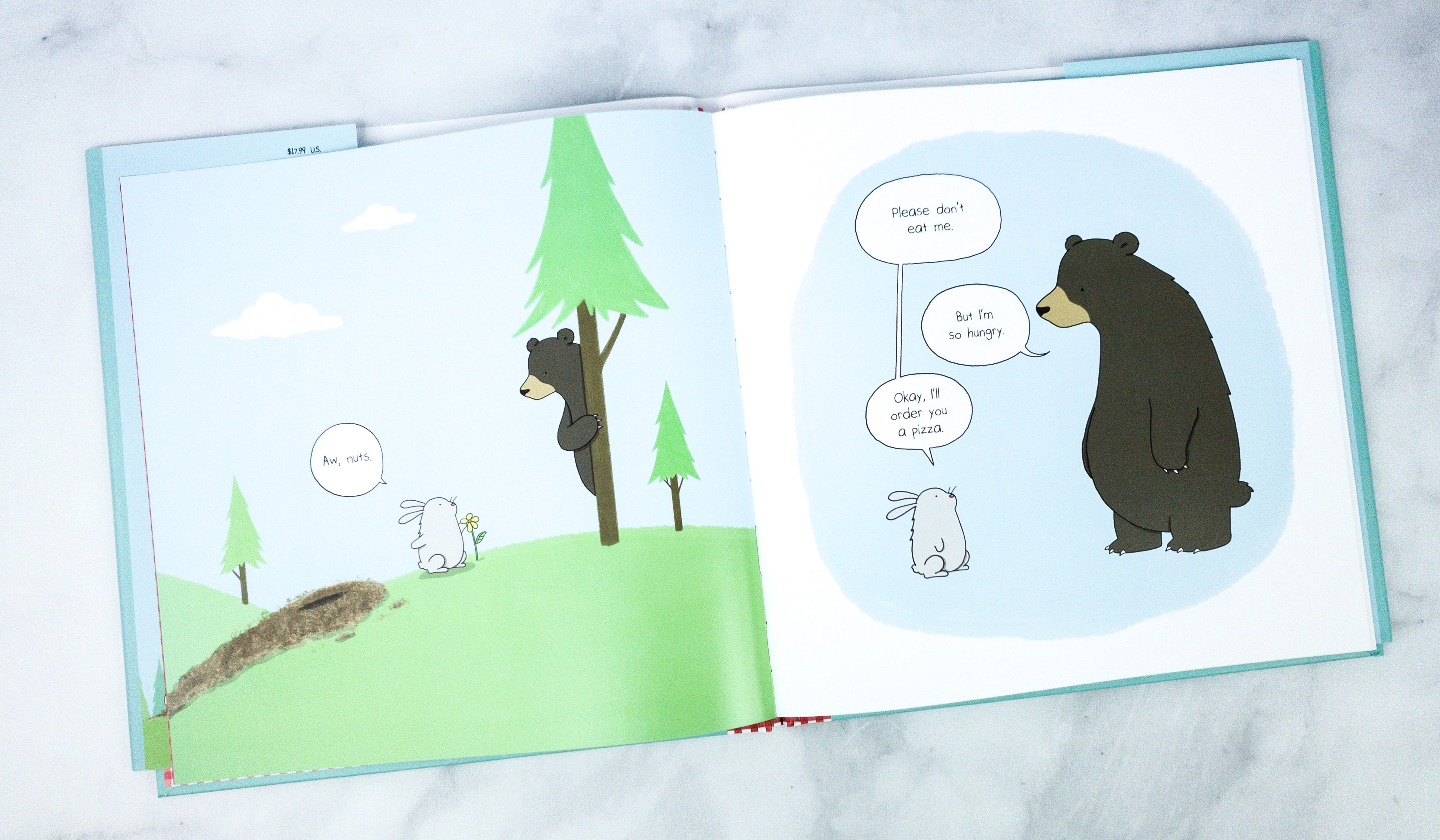 As expected, with Liz Climo being a great character artist, the illustrations in this book are really cute and kid-friendly!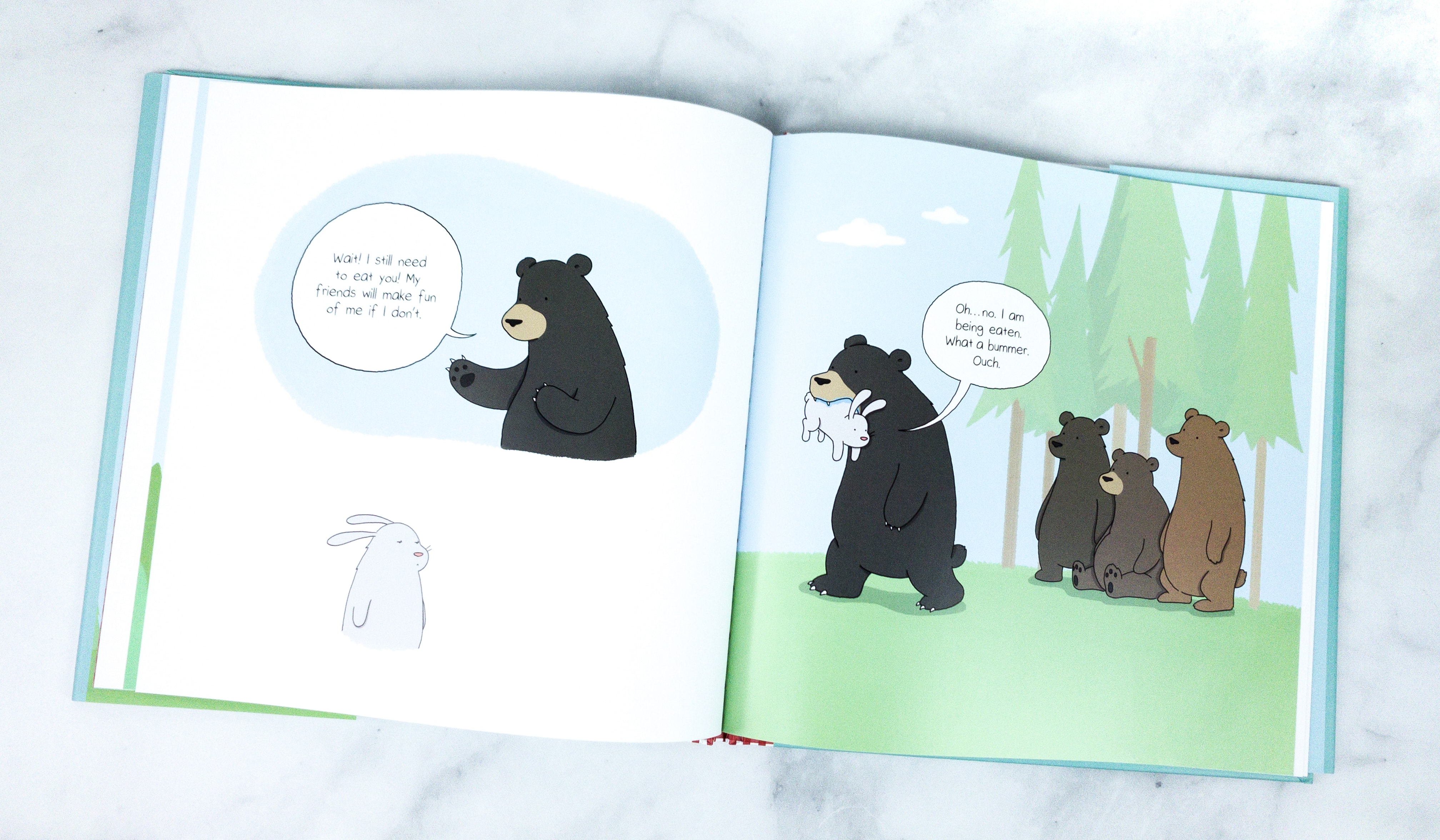 The format is similar to a comic, since there are dialogue boxes instead of the simple text.
The dialogues were also short and easy enough to understand. This story surely deserves a re-read!
This month's books are both about friendship. We can all see how friendship starts, from an ideal setting to an unusual one. The first story is based on coincidence, where wrecked bicycles brought the two characters together. The second book is more hilarious and enjoyable, as it's an unusual friendship between a predator and a prey! As always, the kids enjoyed not just the stories, but the cute illustrations as well!
What do you think of the Amazon Prime Book Box Kids?