Empress Mimi lingerie has a new sale!
Save 20% off any subscription! Just coupon code EMPRESSFRIEND20.
What is the Empress Mimi Lingerie Subscription Box?
A custom designed box filled with delectable lingerie and luxurious sleepwear. We change things up every month to keep things exciting, so every delivery is a special surprise. Depending on your choice of box, we can send anything from one pair of frillies to a full matching set with loungewear, accessories, and all things naughty and nice.
Here are the plans: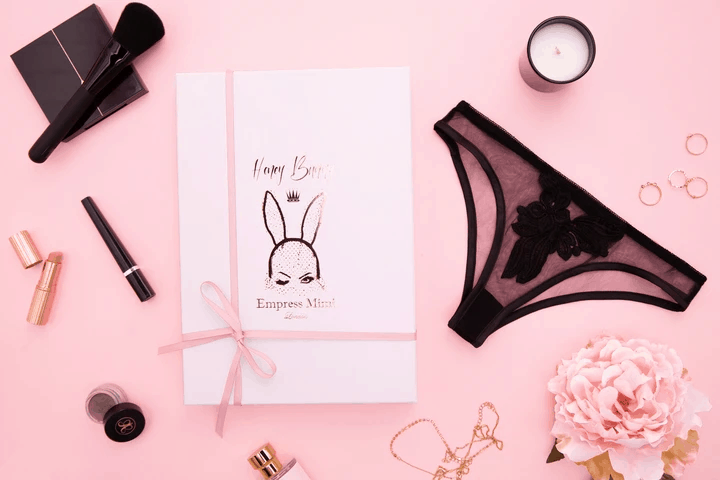 HOUSE OF FRILLIES ?

Ditch the Bridget Jones undies & crown your booty with the 'House of Frillies' Box (one pair of fabulous undies). Starts at just $18.95 / month
QUEEN BOX ?

Treat yo' self with the 'Queen' Box (a fabulous full matching lingerie set that can also include one-pieces) Starts at $39.95 / month
EMPRESS BOX ??

The ULTIMATE gift box for the truly spoiled among us: 'Empress' Box (a matching set with accessories that are sure to bring them to their knees) Starts at $99.95 / month