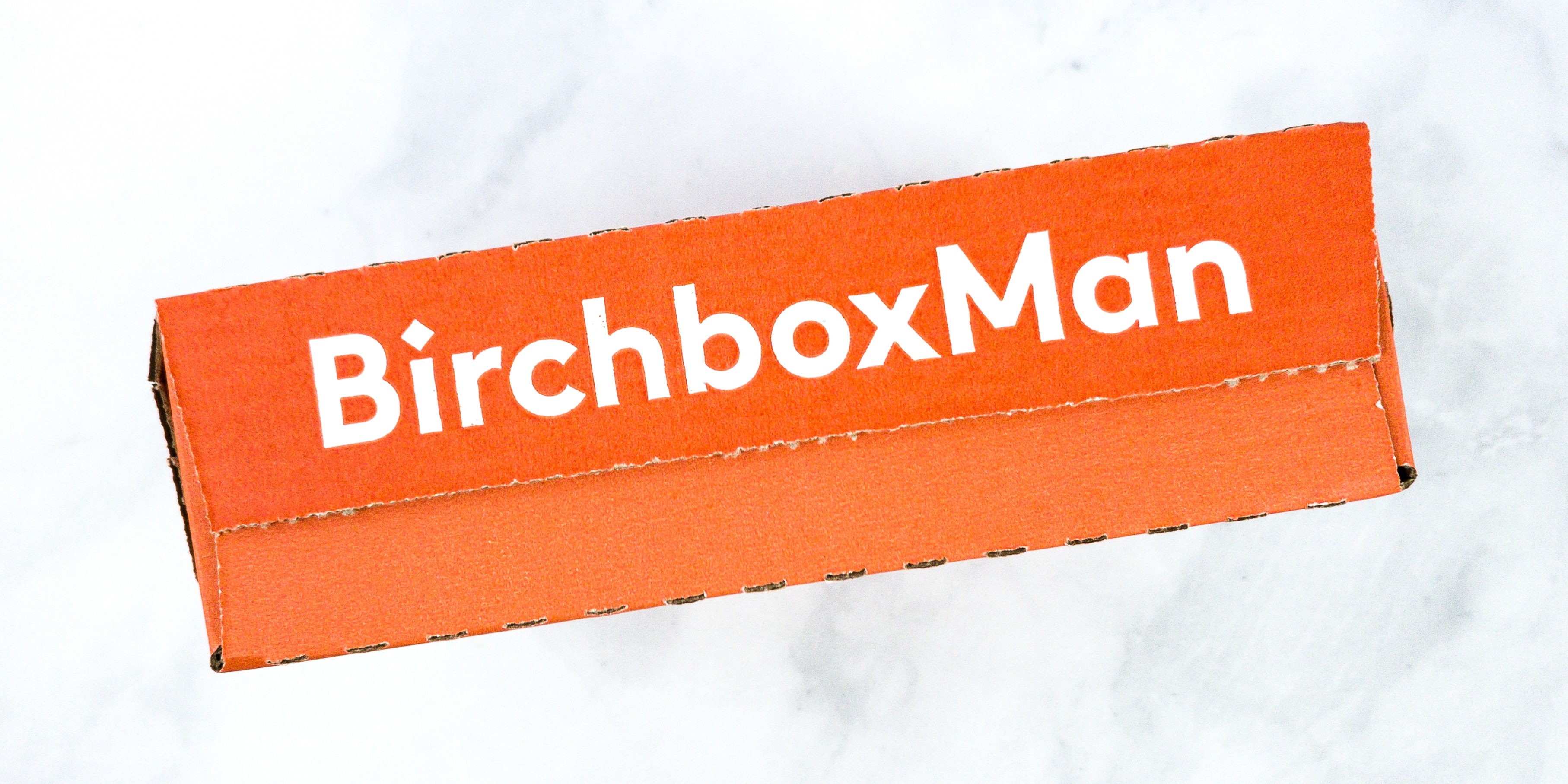 Birchbox Grooming is a monthly grooming and lifestyle subscription for men. In every shipment, you'll receive 3-4 sample items that are smaller versions of what you can order from the Birchbox site. There are two versions – Birchbox Grooming Plus for $20 per month that includes a full-size lifestyle item, or regular Birchbox Grooming for $10 per month with no lifestyle item.
This is a review of the Birchbox Grooming Plus $20 per month box.
DEAL: For a limited time when you subscribe to Birchbox Grooming use one of the codes above to score a freebie!
The monthly lifestyle item often doesn't fit in the sample box. This month's lifestyle item is a Harry Winston razor!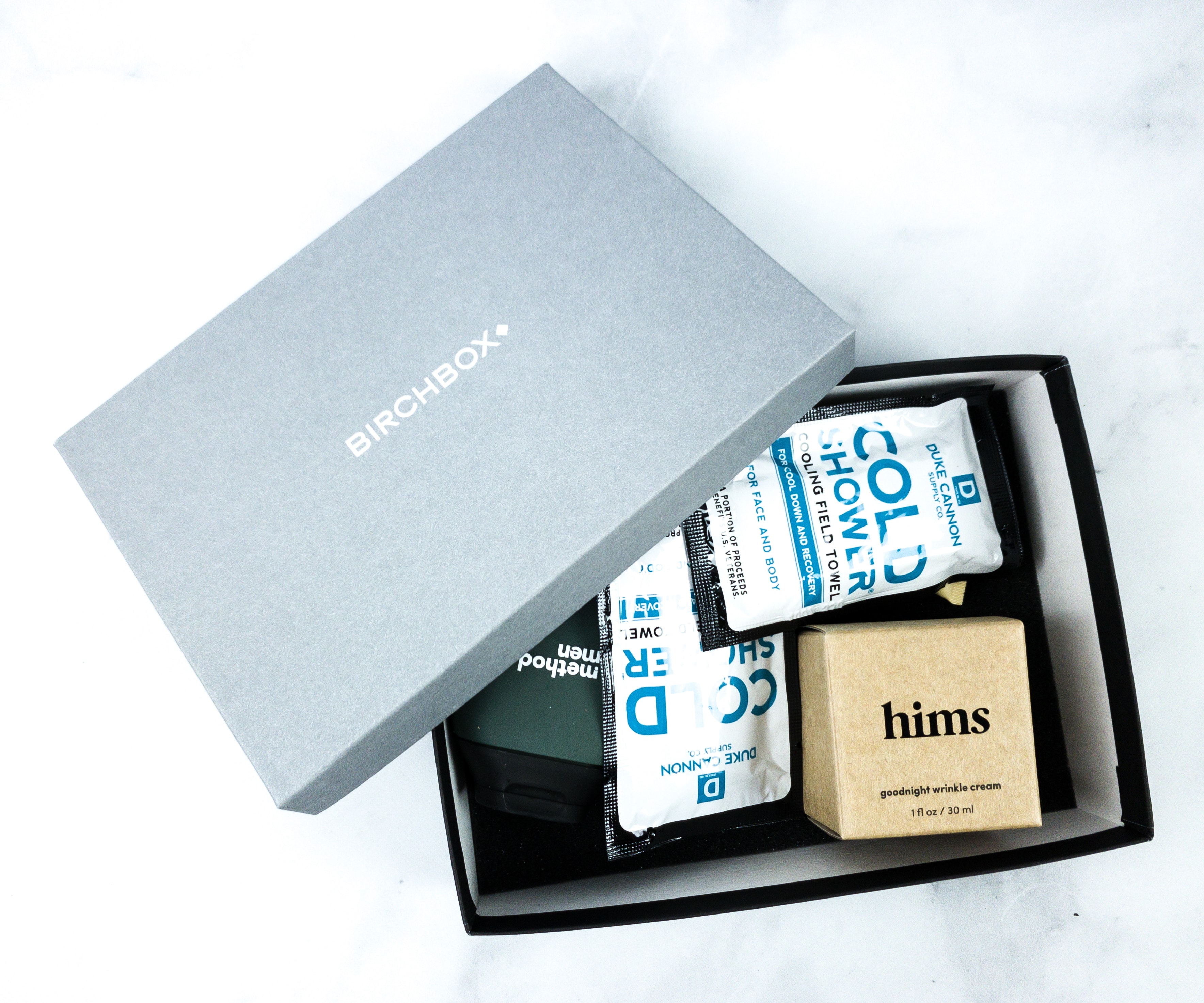 Birchbox has always been about the samples, so if you are a stickler for calculating in-box value, you'll have to do some math to figure the per ounce value. The cards show the price for the full-size version of the included items — they are available on the Birchbox site. You can see your box at birchbox.com/mybox.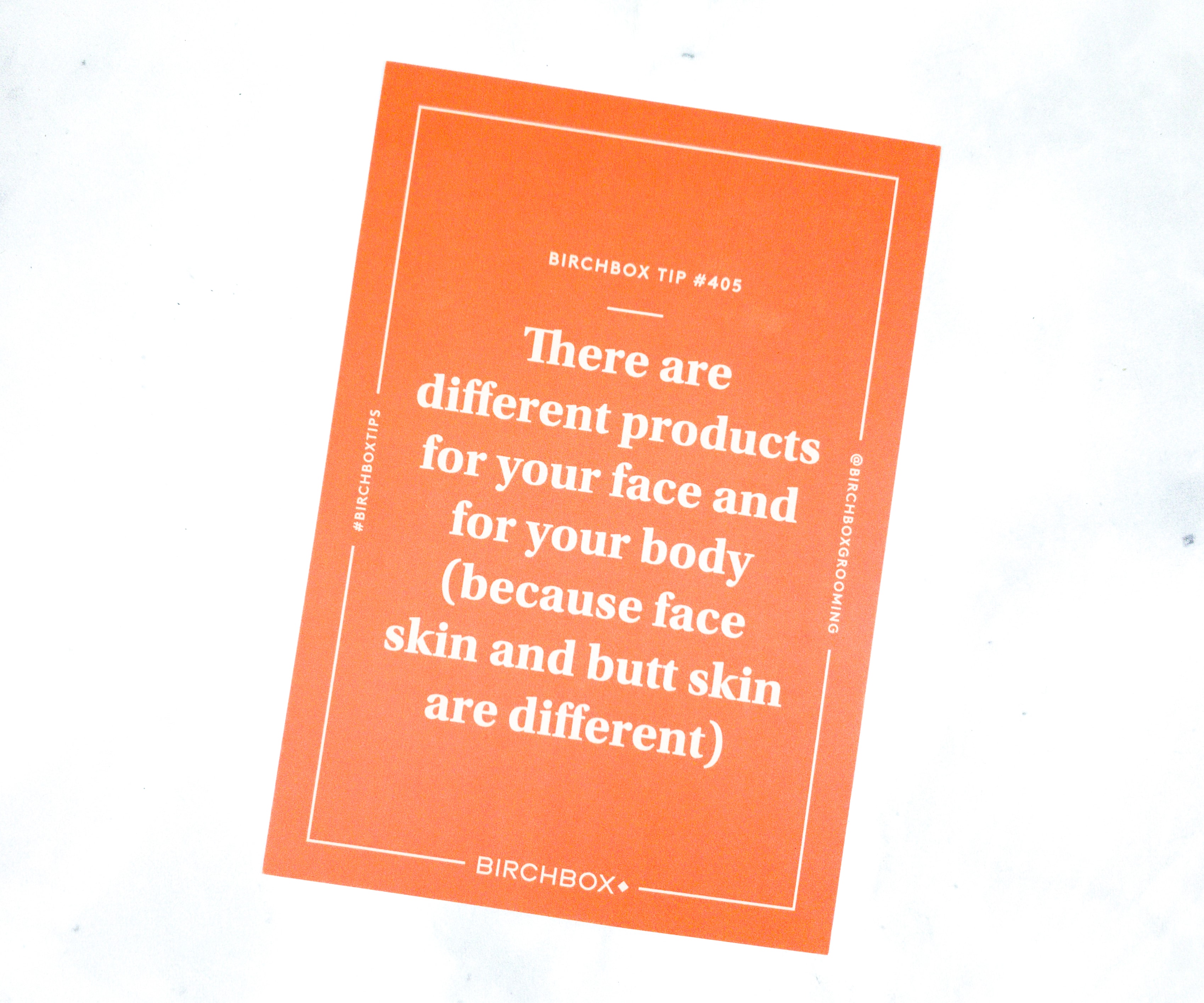 Birchbox Tip #179:
There are different products for your face and your body (because face skin and butt skin are different).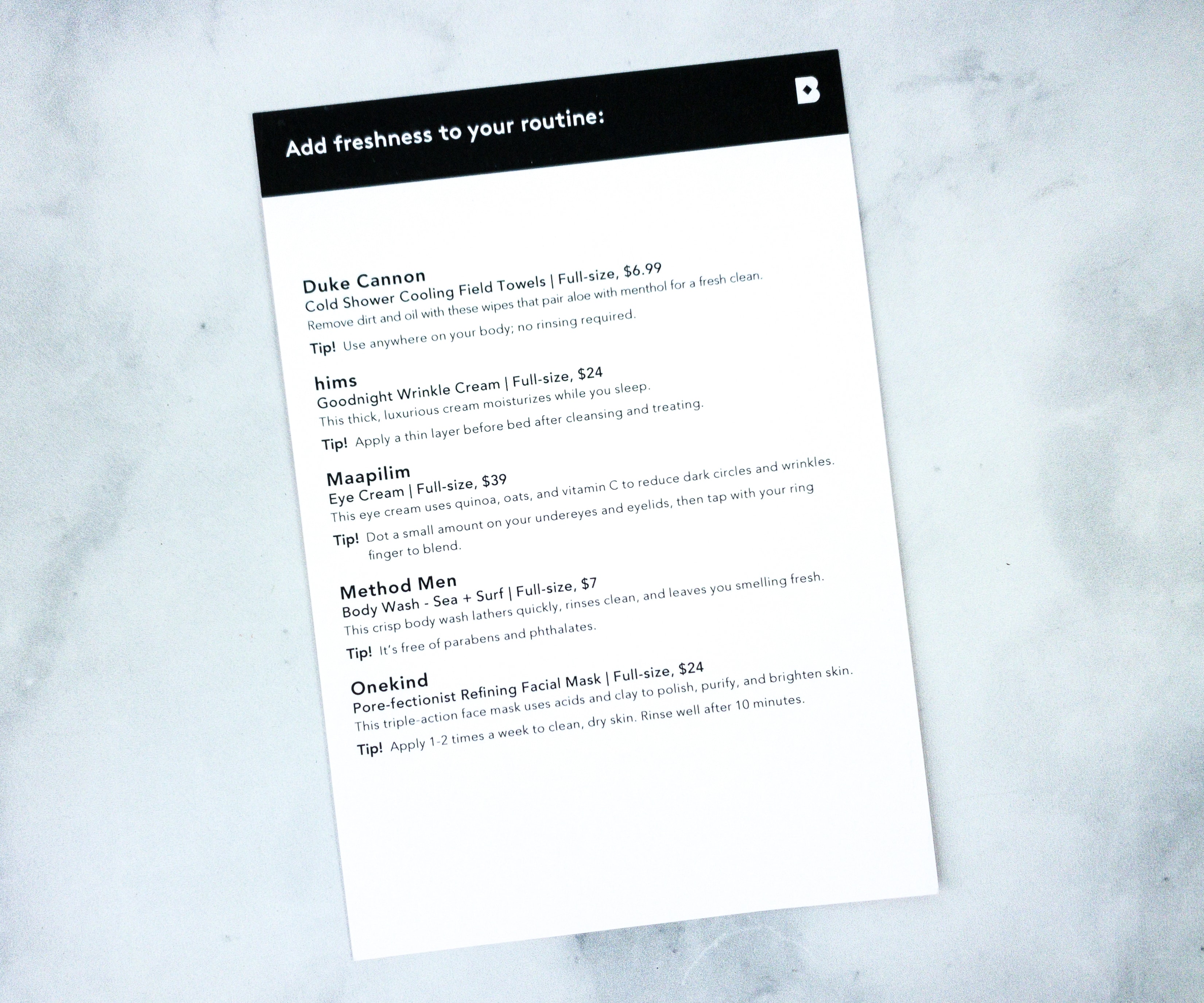 This info card identifies the 5 samples in the box. It lists the price of the full-size version available on the Birchbox site, plus a brief tip on how to properly use it.
Everything in March 2020 box!
Harry's Winston Razor Teal and Burgundy ($20) This month's lifestyle item is a razor by Harry's! It's ideal for all skin types, and specifically designed to give you a close shave. They also offer a razor subscription, check them out here.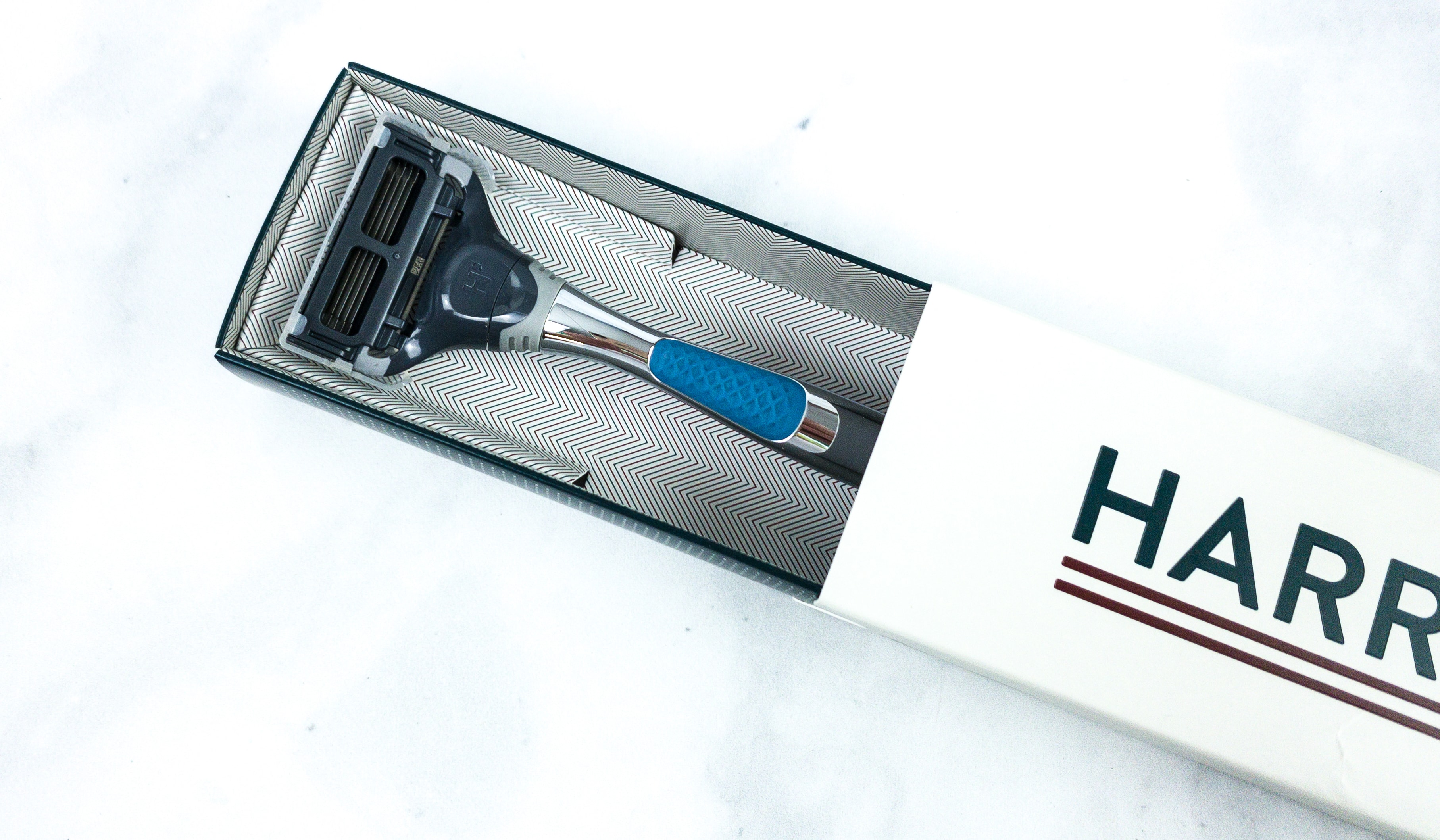 It came in a separate box from all the other items and as you slide the box open, you will see the razor neatly tucked inside.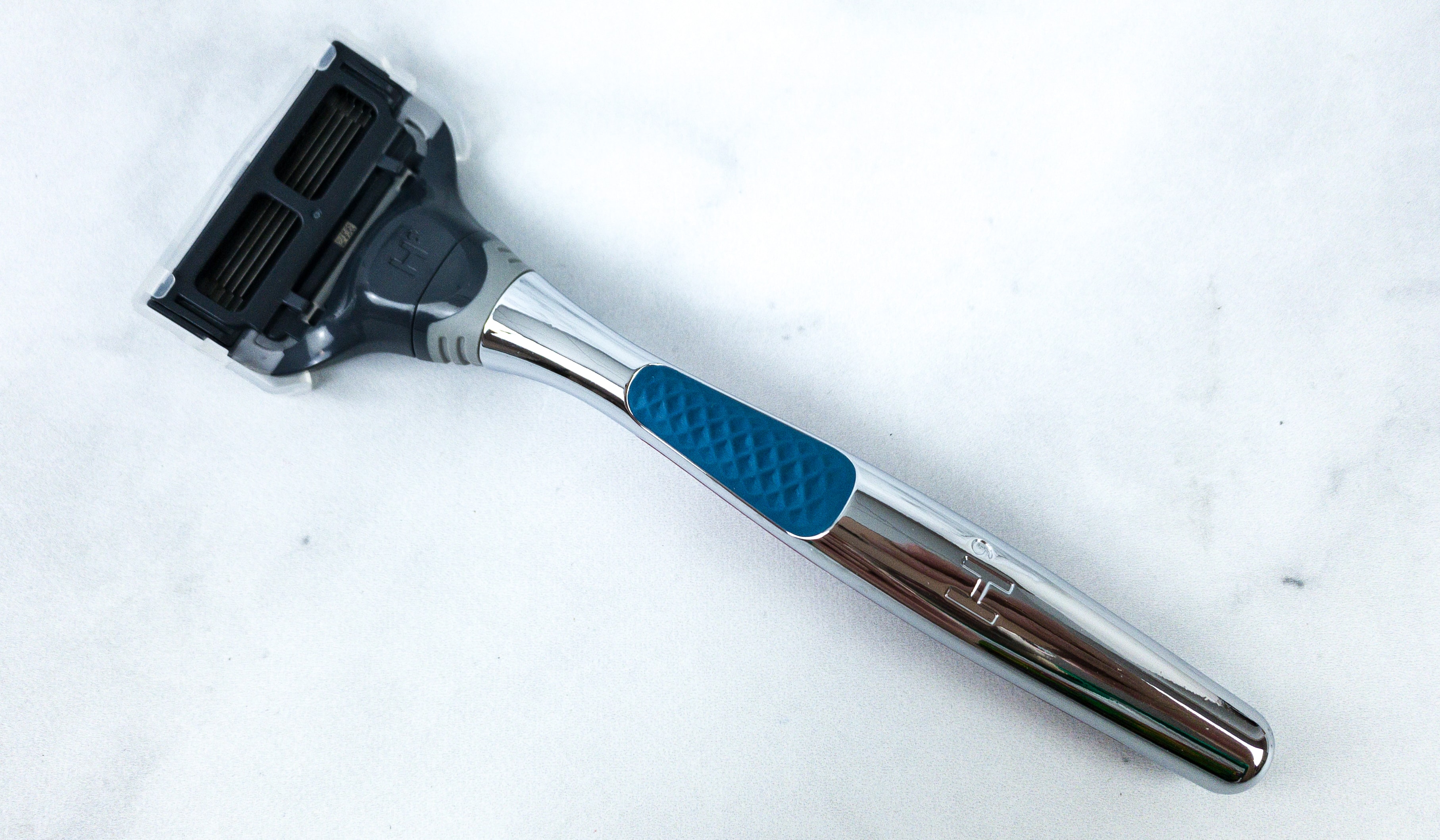 It has a shiny silver body with a small teal rubber part on one side.
It also has a wider burgundy colored rubber grip on the other side. It makes the razor easier to use because of the comfortable grip. I also like that it's weighted because there's less need to apply pressure during shaving, making it easier to control.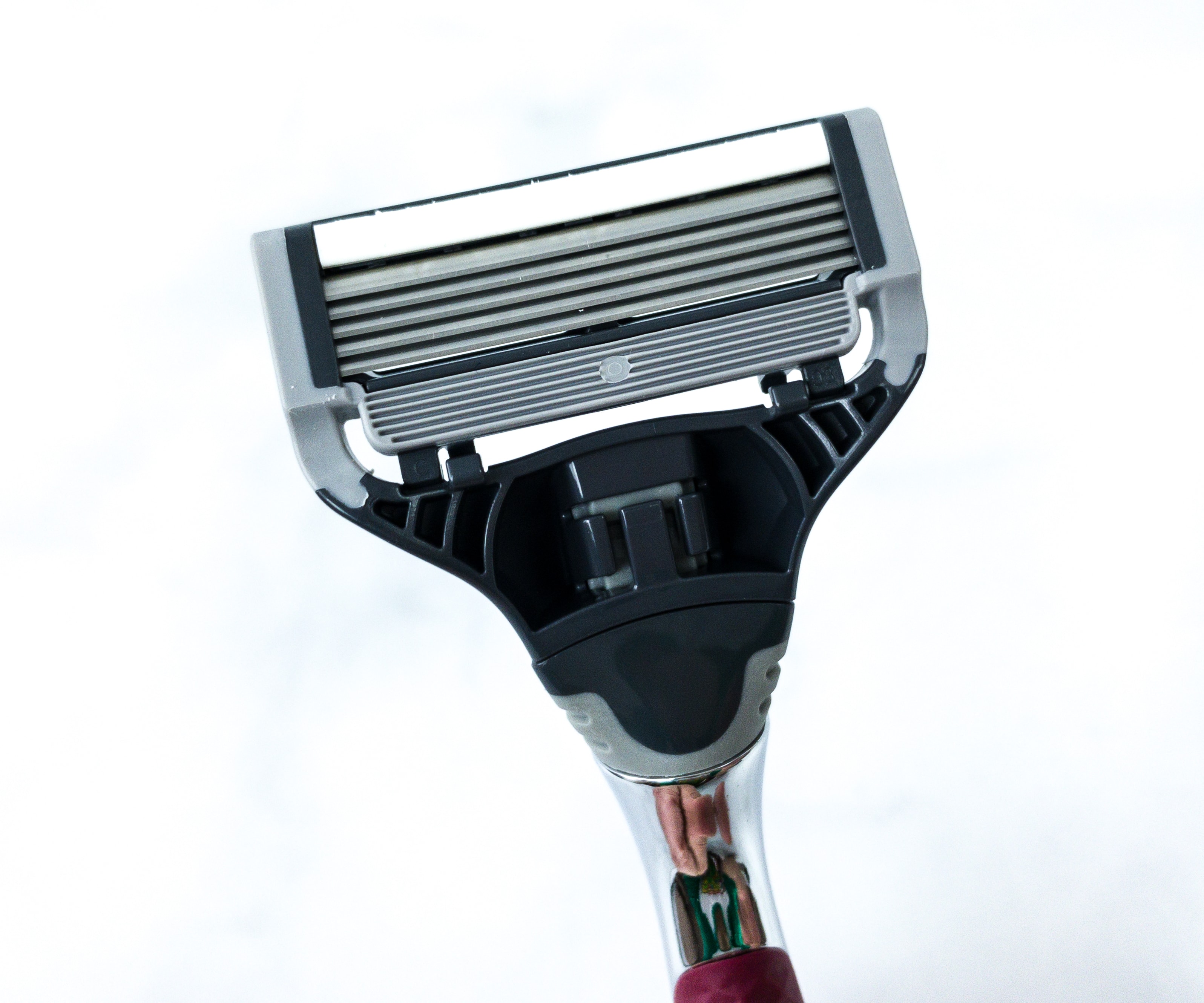 It has five german blades and a precision trimmer, helping you achieve a close and comfortable shave. It also has a flexible hinge so it adjusts to the contours of the face really easily.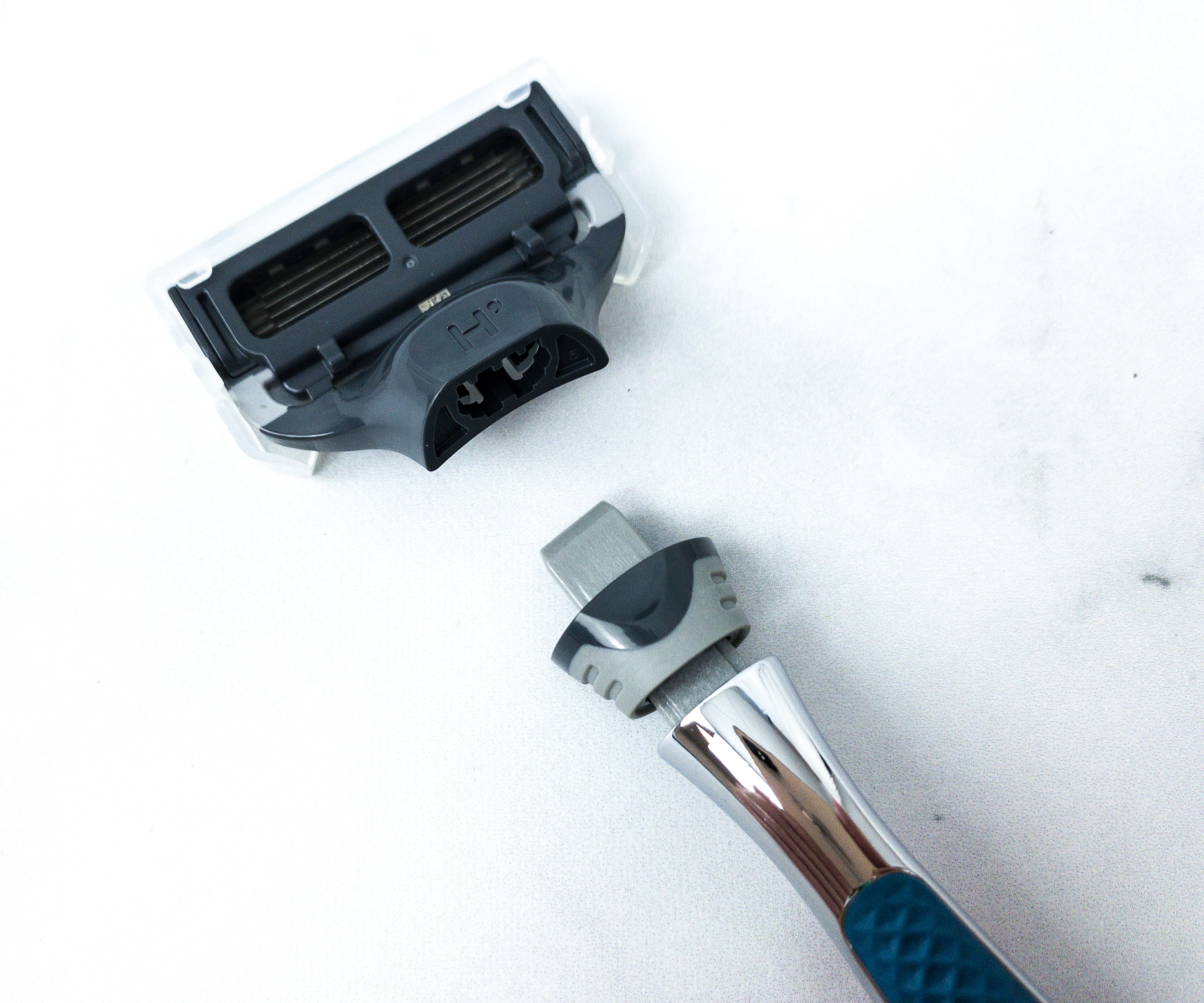 Removing an replacing the blades are also pretty quick and easy! I really like this razor as it's very convenient to use!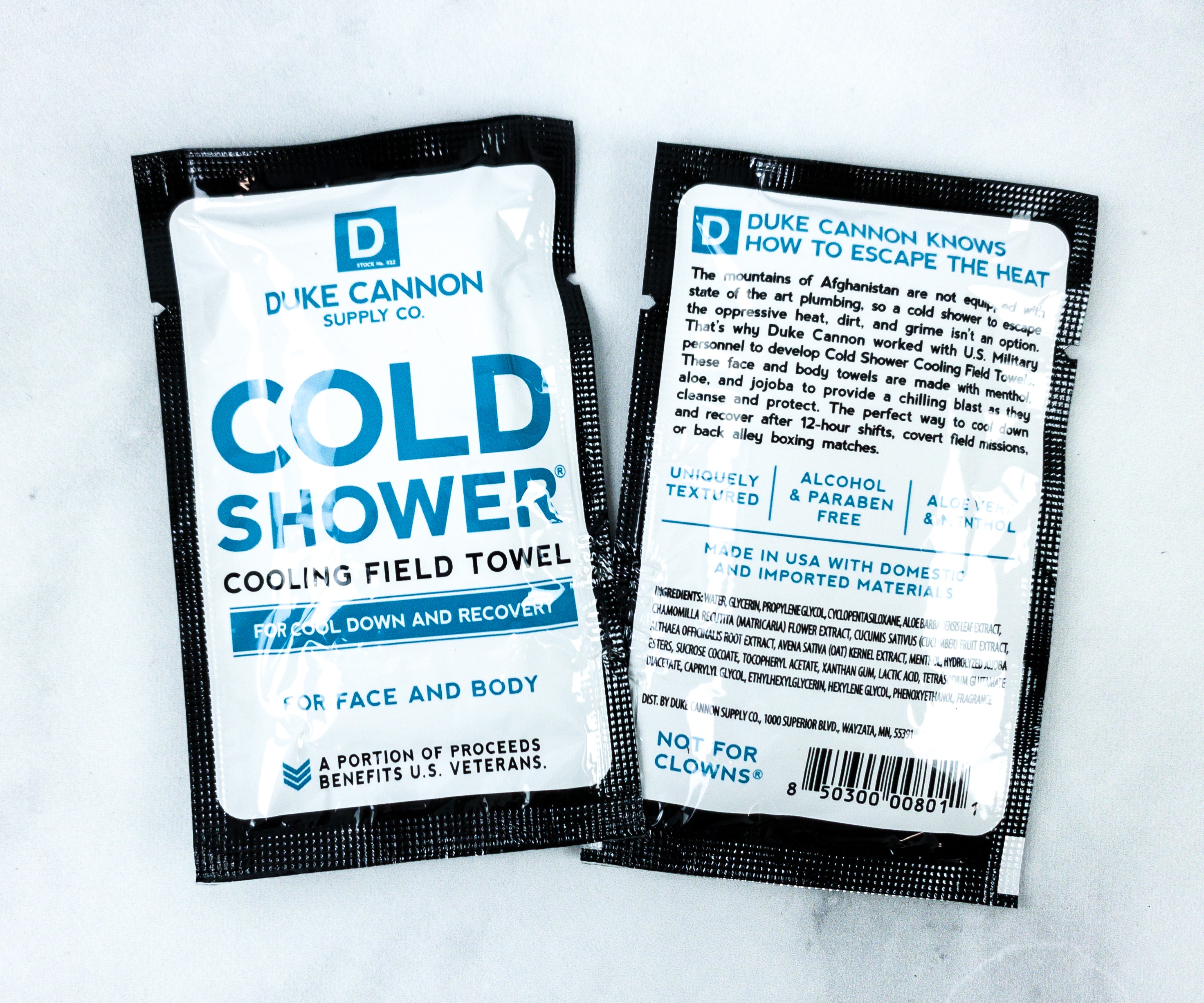 Duke Cannon Cold Shower Cooling Field Towels ($0.56) Infused with hydrating aloe and cool menthol, these wipes help you clean up and also leaves you feeling fresh, cool, and moisturized! It's great to have these handy when going to the gym or simply when exercising outdoors.
Hims Goodnight Wrinkle Cream ($24) This night wrinkle cream feels very luxurious on the skin. It's also very moisturizing!
It contains shea butter which is known to have anti-inflammatory and healing properties that help condition, tone and soothe the skin, giving you a refreshed and moisturized skin the next day.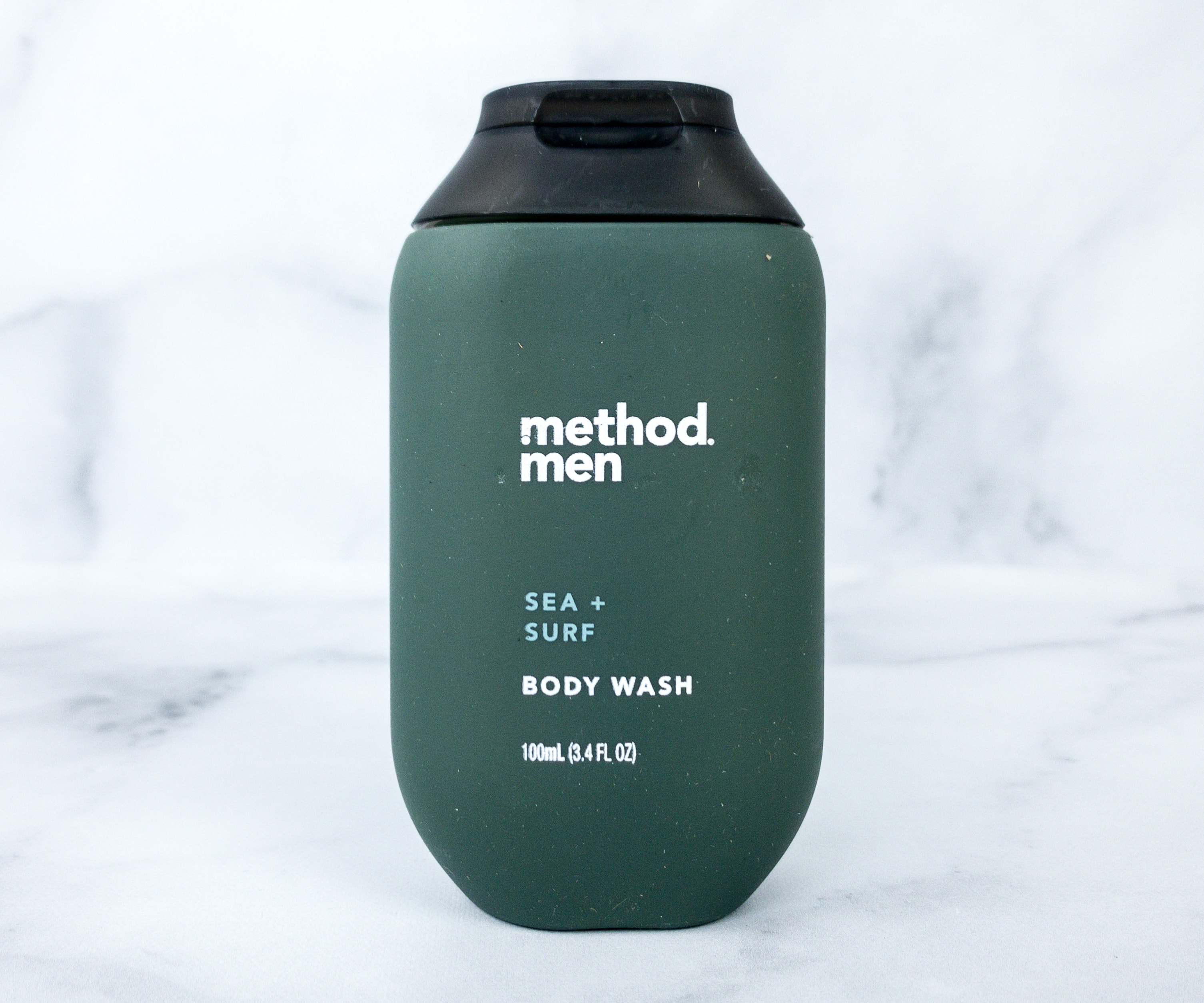 Method Man Body Wash Sea + Surf ($1.32) This body wash smells amazing! I love how it lathers quickly, giving you that clean feeling while bathing! The fresh, nautical scent even lingers throughout the whole day. Key ingredients include aloe barbadensis extract and vitamin E! It also works for all skin types!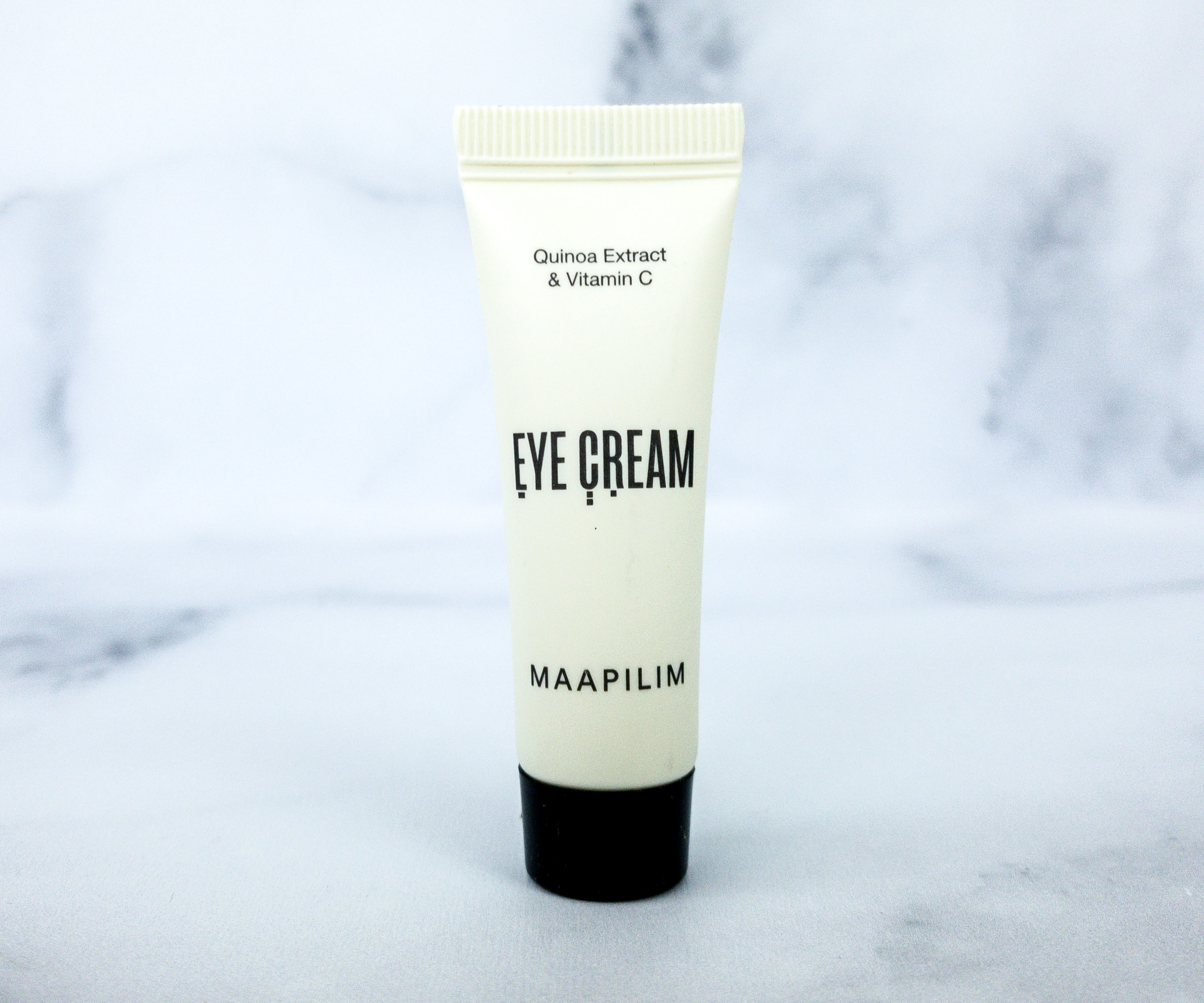 Maapilim Eye Cream ($7.80) We don't usually see eye creams for men, but I'm sure glad I discovered this. It's a lightweight eye cream that you can apply day and night.
Formulated with vitamin C, it reduces the appearance of dark circles, fine lines, and wrinkles on my under eye area making them look brighter and younger-looking. It doesn't feel sticky on the skin, so it's really a win!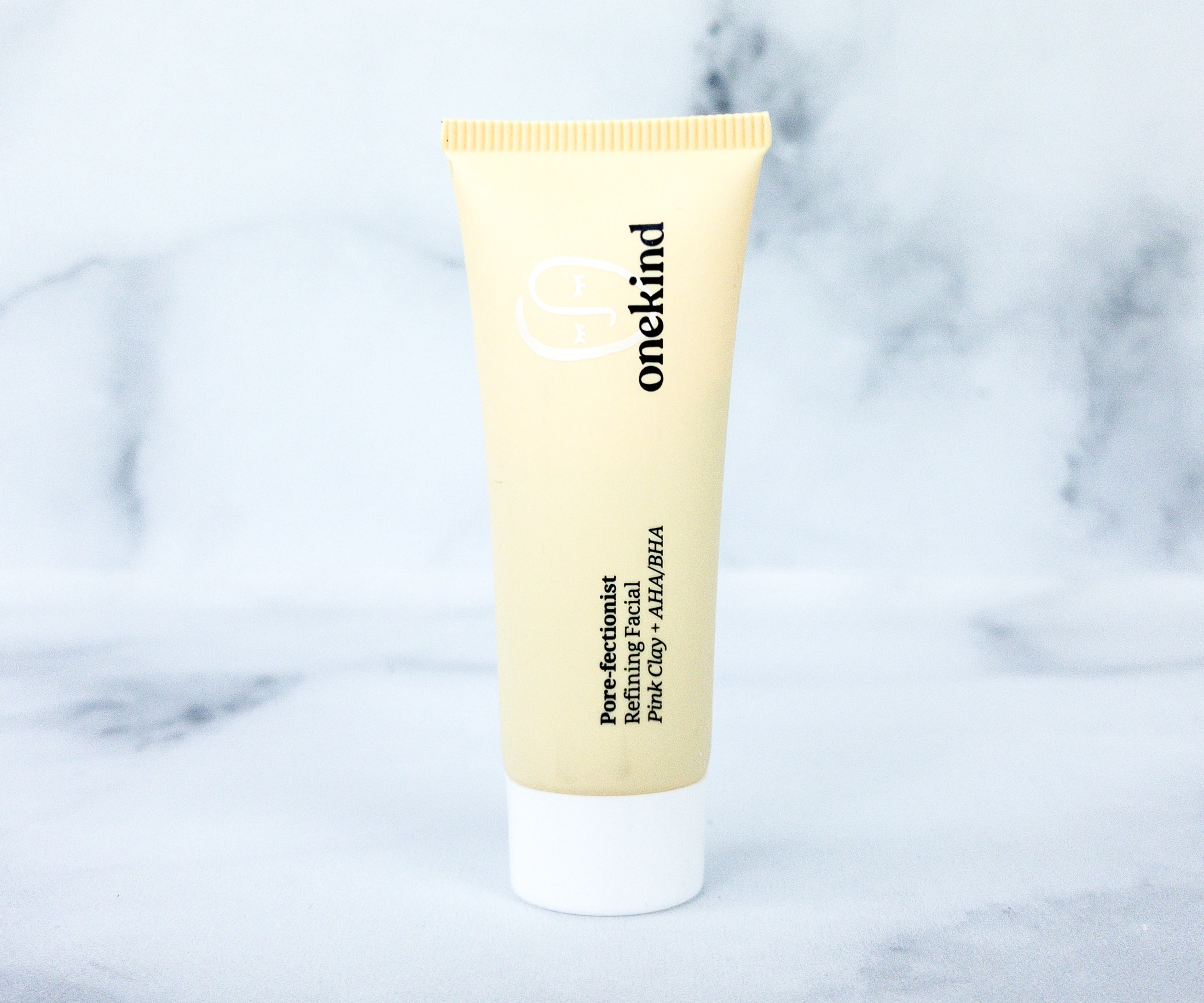 Onekind Pore-fectionist Refining Facial Mask ($3.17) The combination of exfoliating acids and detoxifying clays makes such a soothing facial mask formula. This is ideally applied after cleansing. Just put on a thin layer and leave it on for 10 minutes, then rinse with warm water.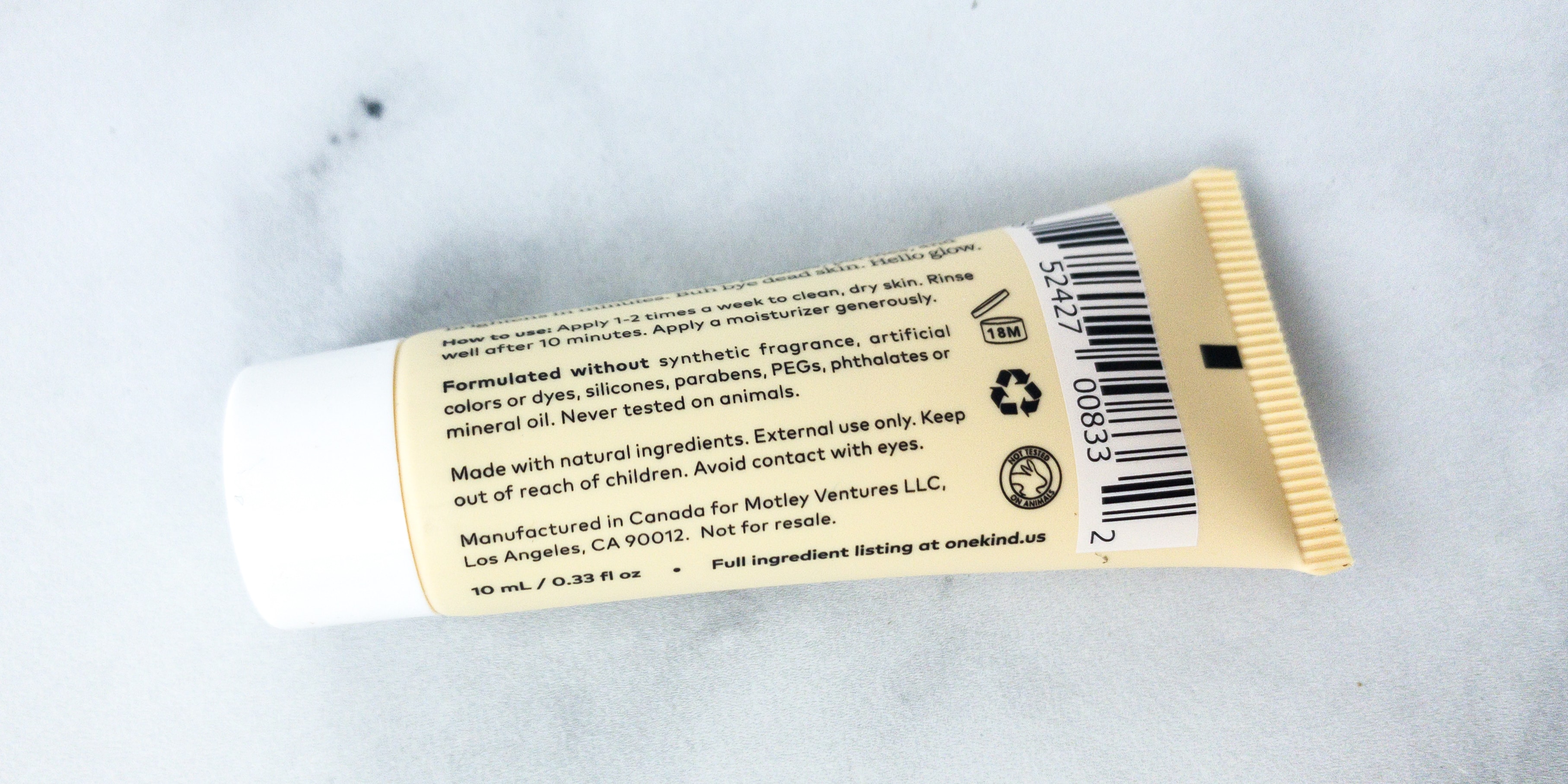 It does a great job of removing gunk out, leaving your skin looking smoother and brighter! The formula is also gentle and non-drying.
This month's Birchbox Man curation included skin-friendly grooming items that I can actually use! There are anti-aging and moisturizing products, and they are all promising. My favorite has got to be the eye cream. It's light and non-sticky, plus freshens up my eyes, making them look perked up throughout the day. Of course, I also loved the razor! It's a great lifestyle item, and I love that it's so easy and comfortable to use. The overall retail value is $57, more than double the price of the box!
What's your experience with Birchbox Man?