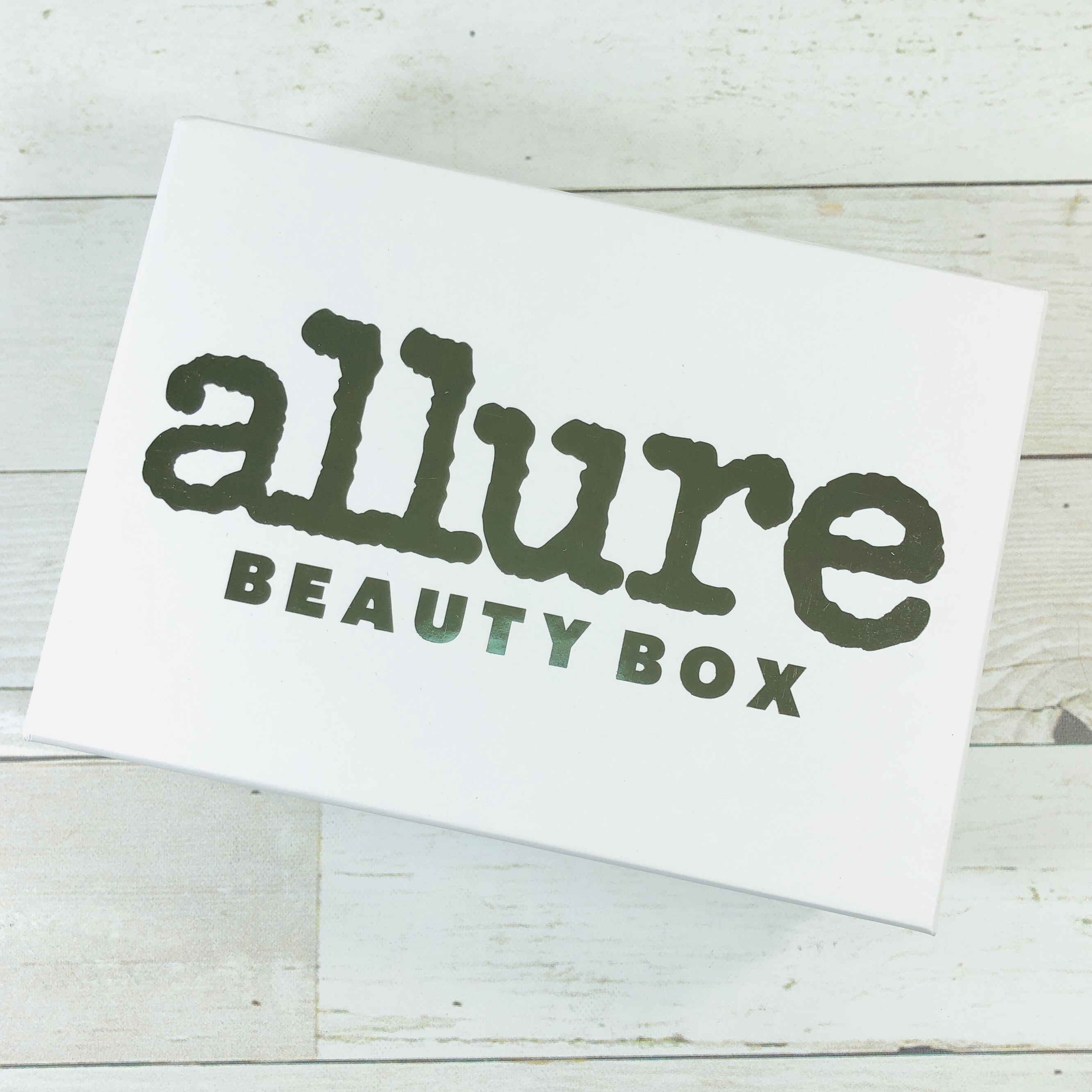 Allure Beauty Box is a monthly beauty subscription service that sends 5 deluxe sized product samples with a value of at least $50 and is curated by the editors of Allure Magazine, who choose and test the products themselves. It's $15 a month and if you sign up for a year-long subscription you will pay for 11 boxes and get 1 box for free.
Allure's monthly beauty box offers top-trending, editor-tested makeup and beauty picks with a $70+ value for only $15.
DEAL: Sign up for the Allure Beauty Box and receive a free bonus gift!
My items were wrapped in red tissue paper.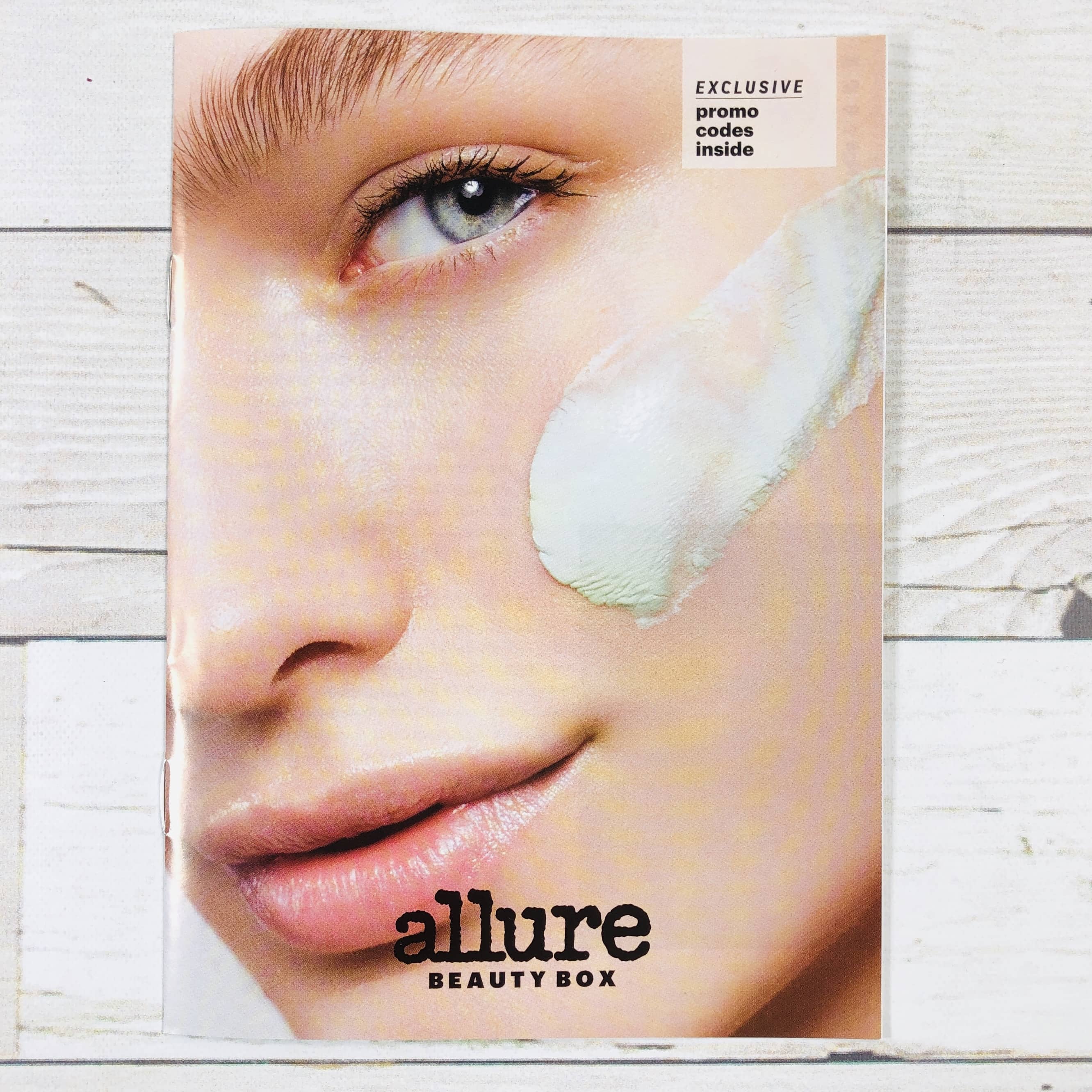 Allure is a magazine so they produce a mini-magazine with all the featured items in the box.
The magazine lists each product, the MSRP of the full-sized product, and where you can find more. Plus, you can find some discount codes for a future purchase.
NOTE: Allure sometimes sends several box versions so your mini-magazine and products (and value) may differ from mine.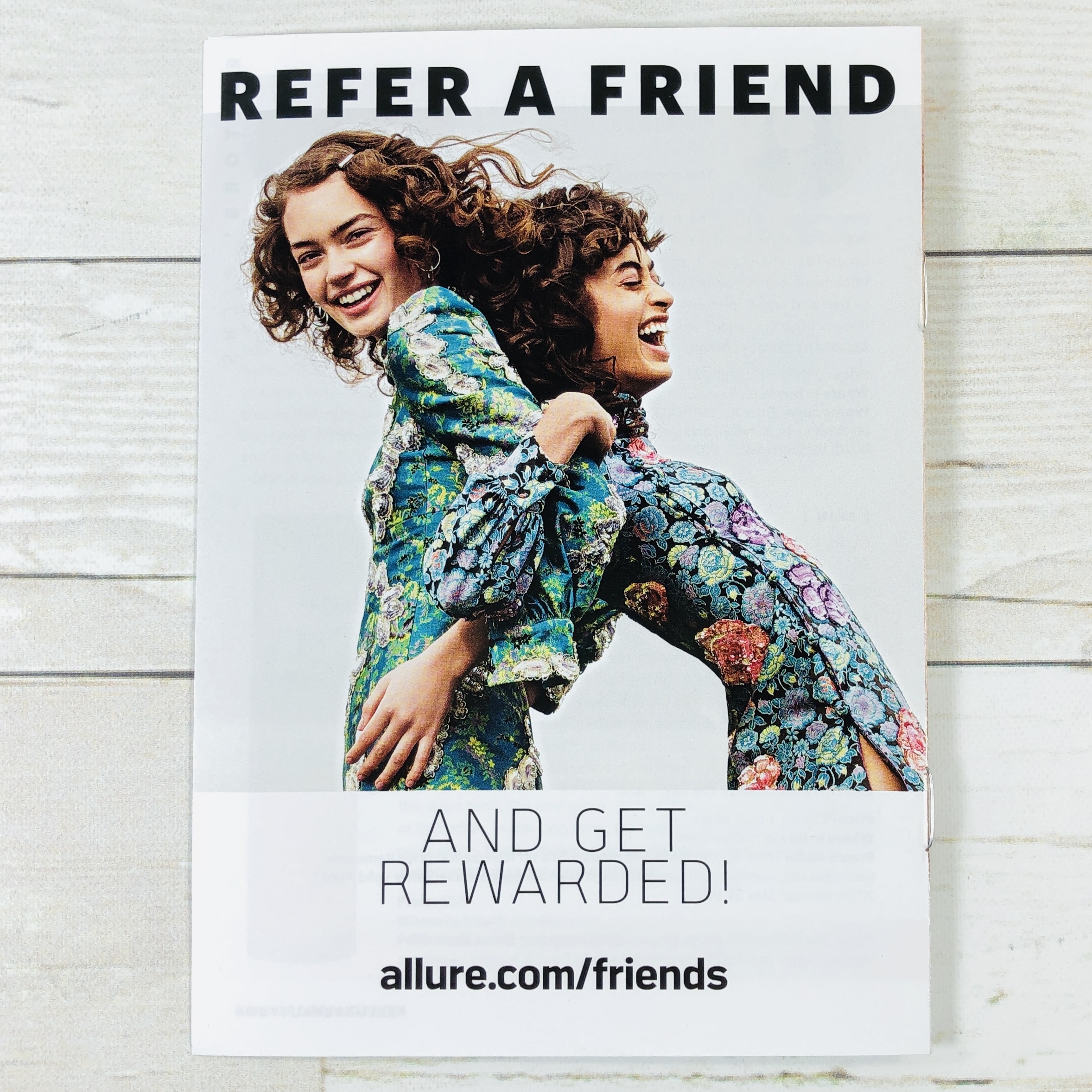 Refer a friend and get a reward!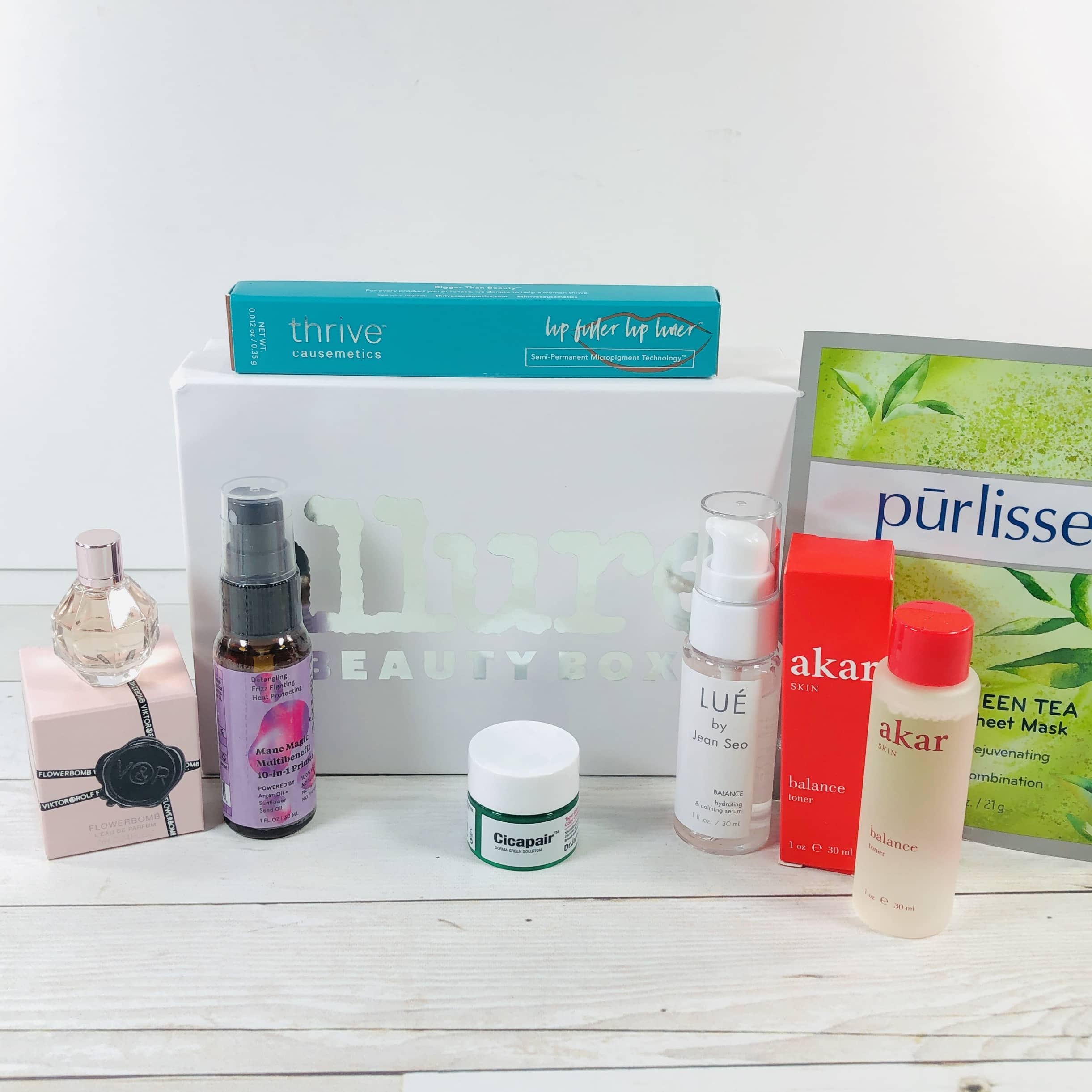 Some of the items came in individual boxes.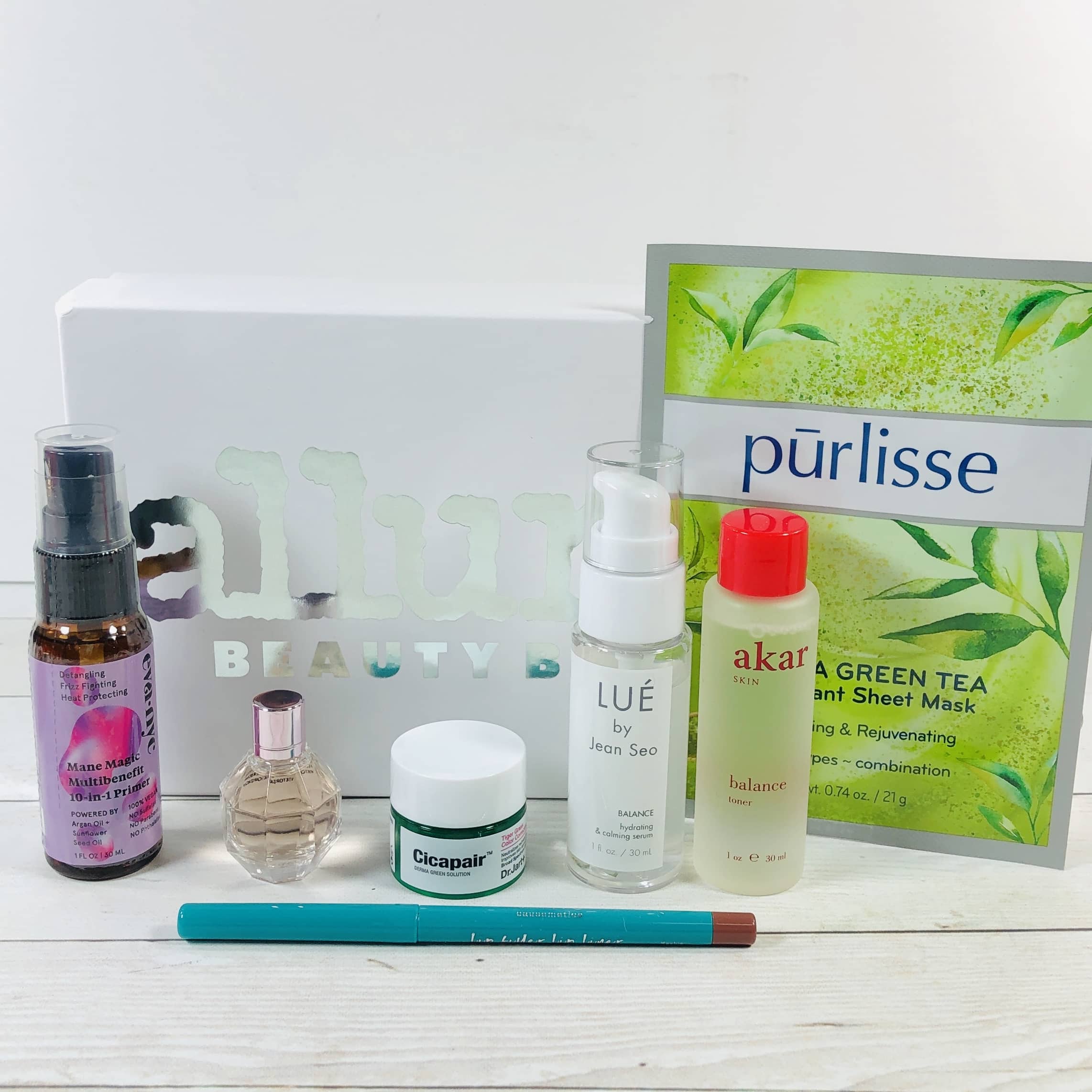 Everything in my box! I received seven items in my April box.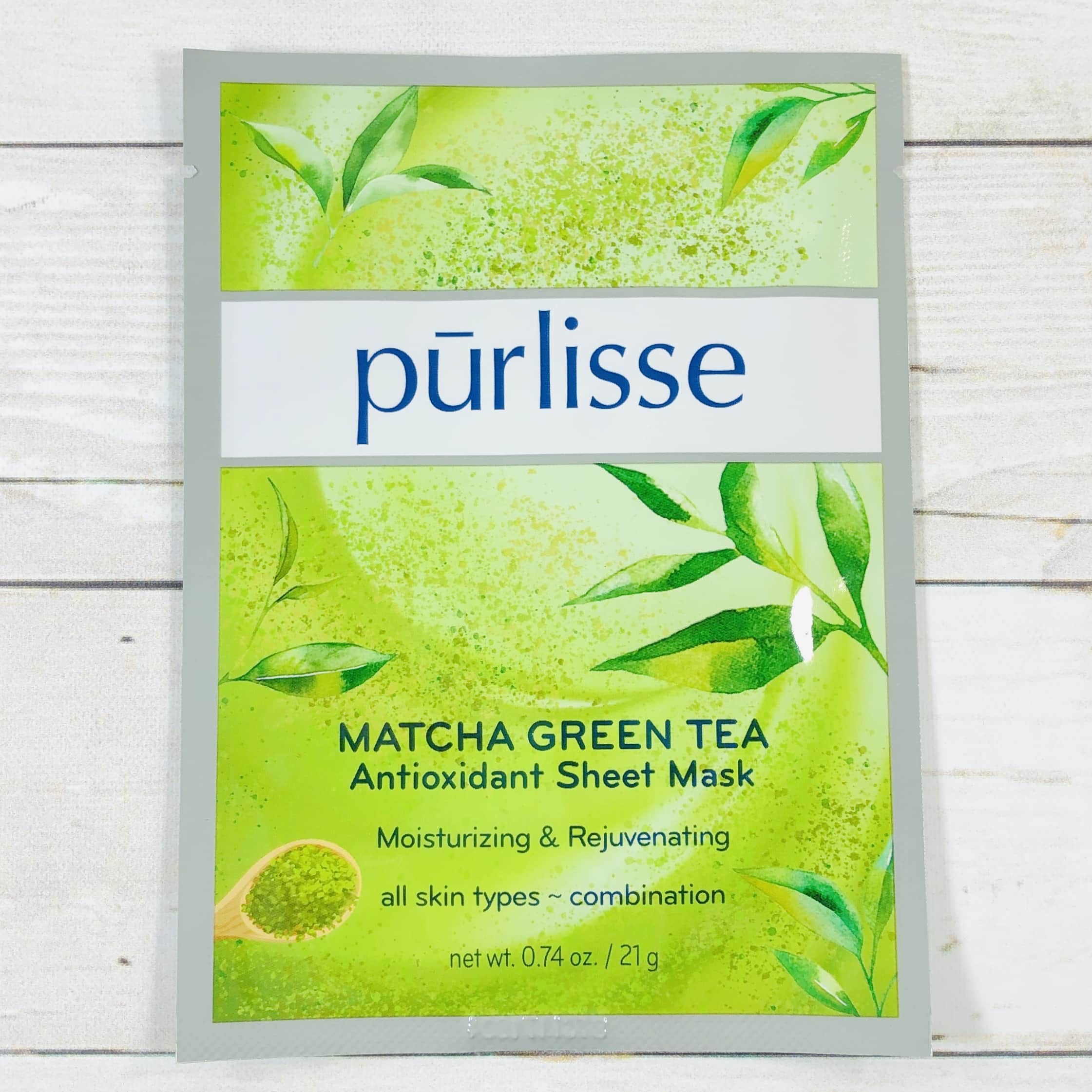 Purlisse Matcha Green Tea or Watermelon Sheet Mask ($8) Subscribers received one of two scents and I got the Matcha mask. It is supposed to help stimulate skin cells and leave skin bright and beautiful.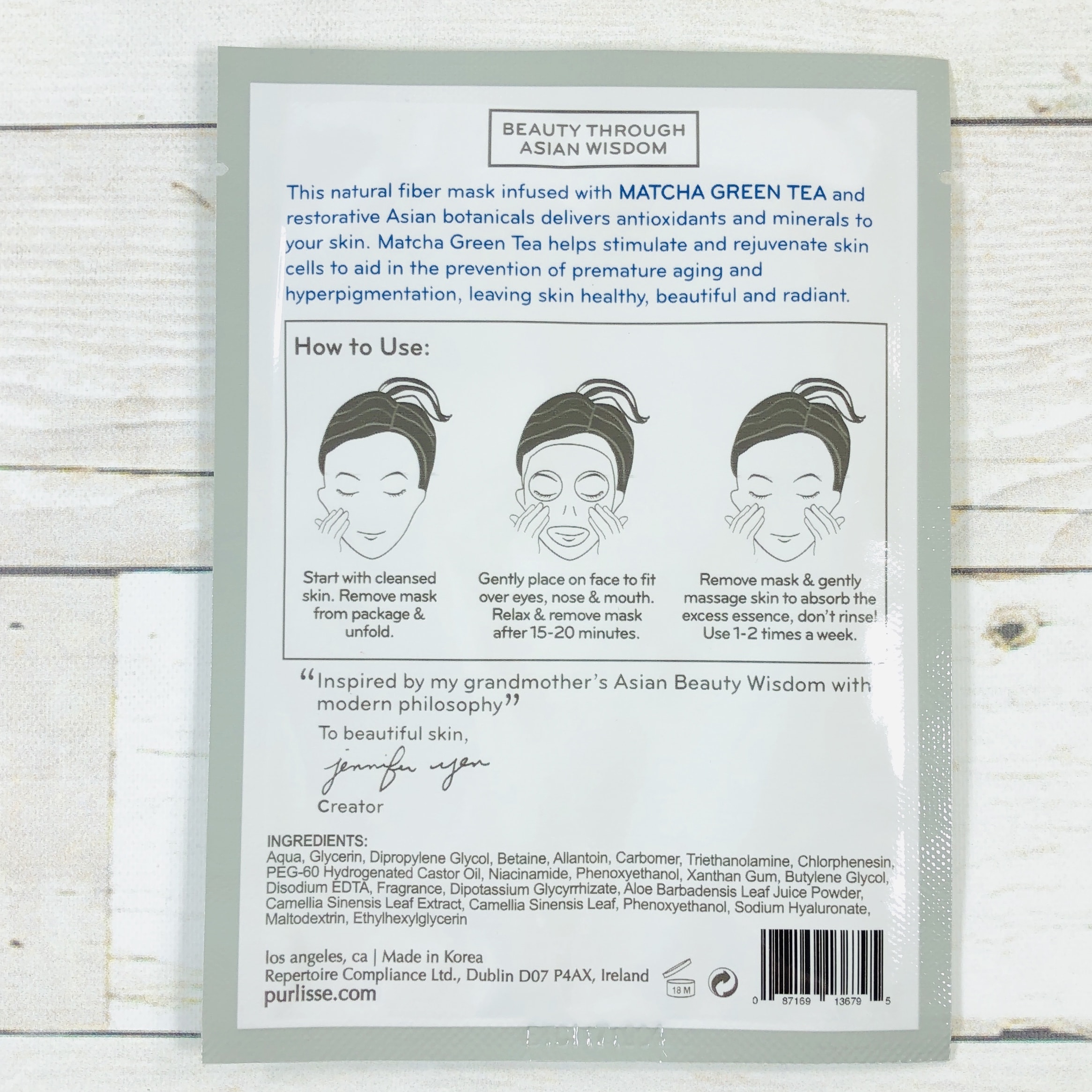 Ingredients include tea leaves and extract, aloe, and hyaluronic acid. Place on clean skin and then relax for about 20 minutes. When done you can gently pat the remaining essence into skin.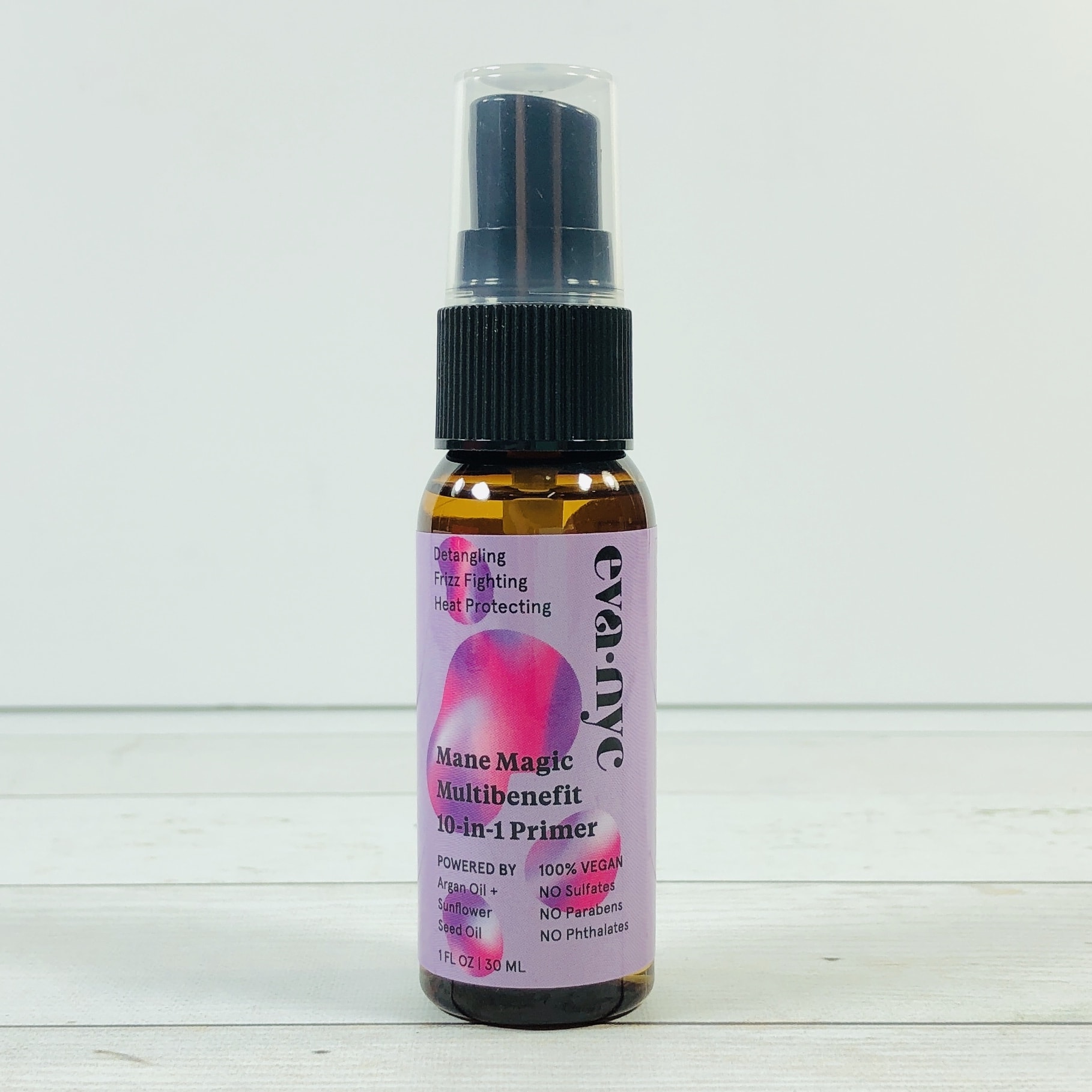 Eva NYC Mane Magic 10-in-1 Primer ($6) There are 10 benefits in this bottle and it has a couple of oils in the ingredients, including argan and sunflower oils.
I skipped my usual conditioner and spritzed this into my hands instead of into my hair so I could control where it landed. My hair was easy to comb through afterwards. I used a blow dryer and my hair was soft and silky, but since it is super fine it was also hard to style. The scent reminds me of a popular hair brand often featured by Birchbox and smells really nice, like a feminine perfume.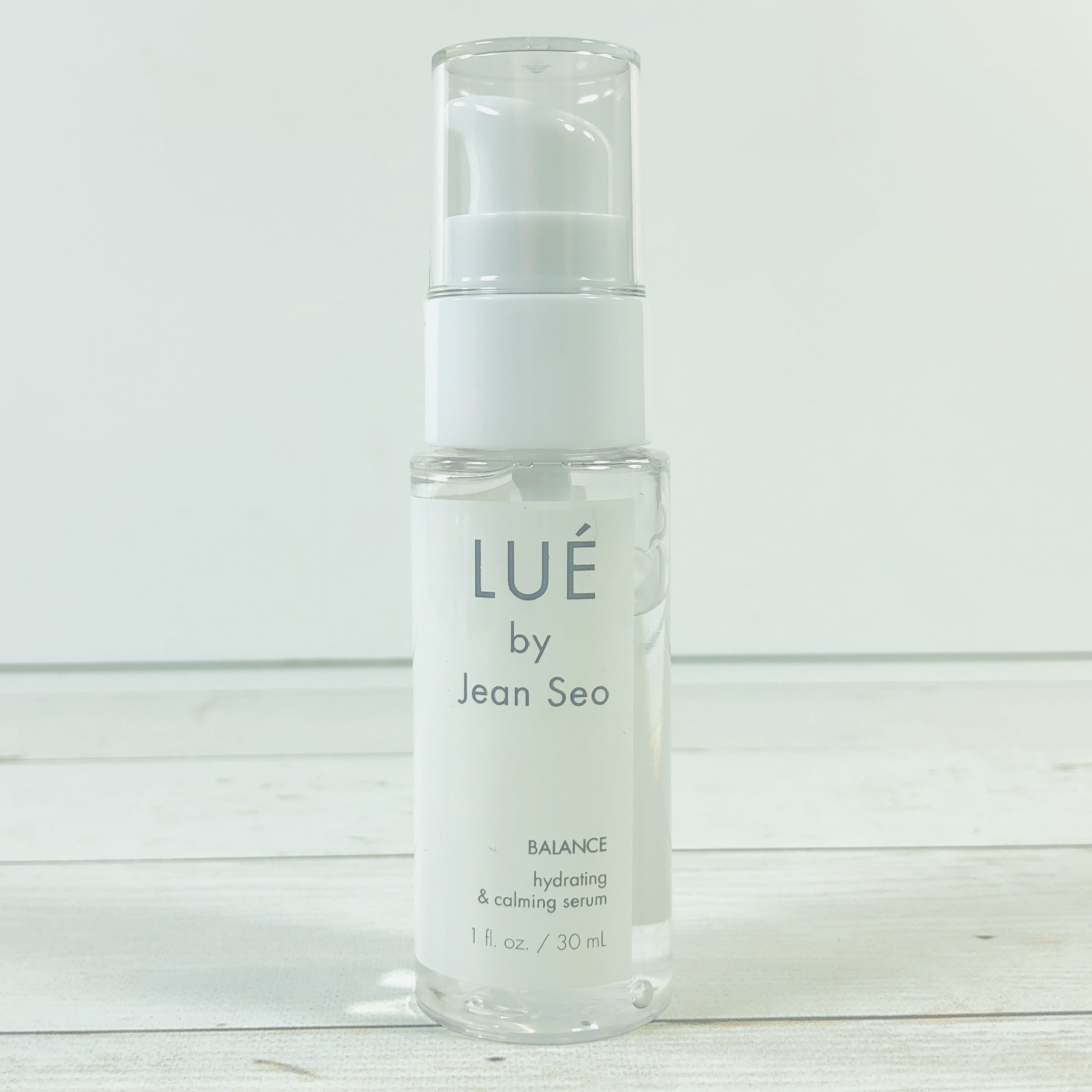 Lué by Jean Seo Balance Hydrating & Calming Serum ($15) is supposed to control oil and shine while firming and toning skin and shrinking pores. Depending on your routine, it would be used after cleansing and toning and before moisturizing.
It's made of water, hyaluronic acid, and two other ingredients. It feels like a watery gel and felt sticky until it was completely dry. There really wasn't any smell either.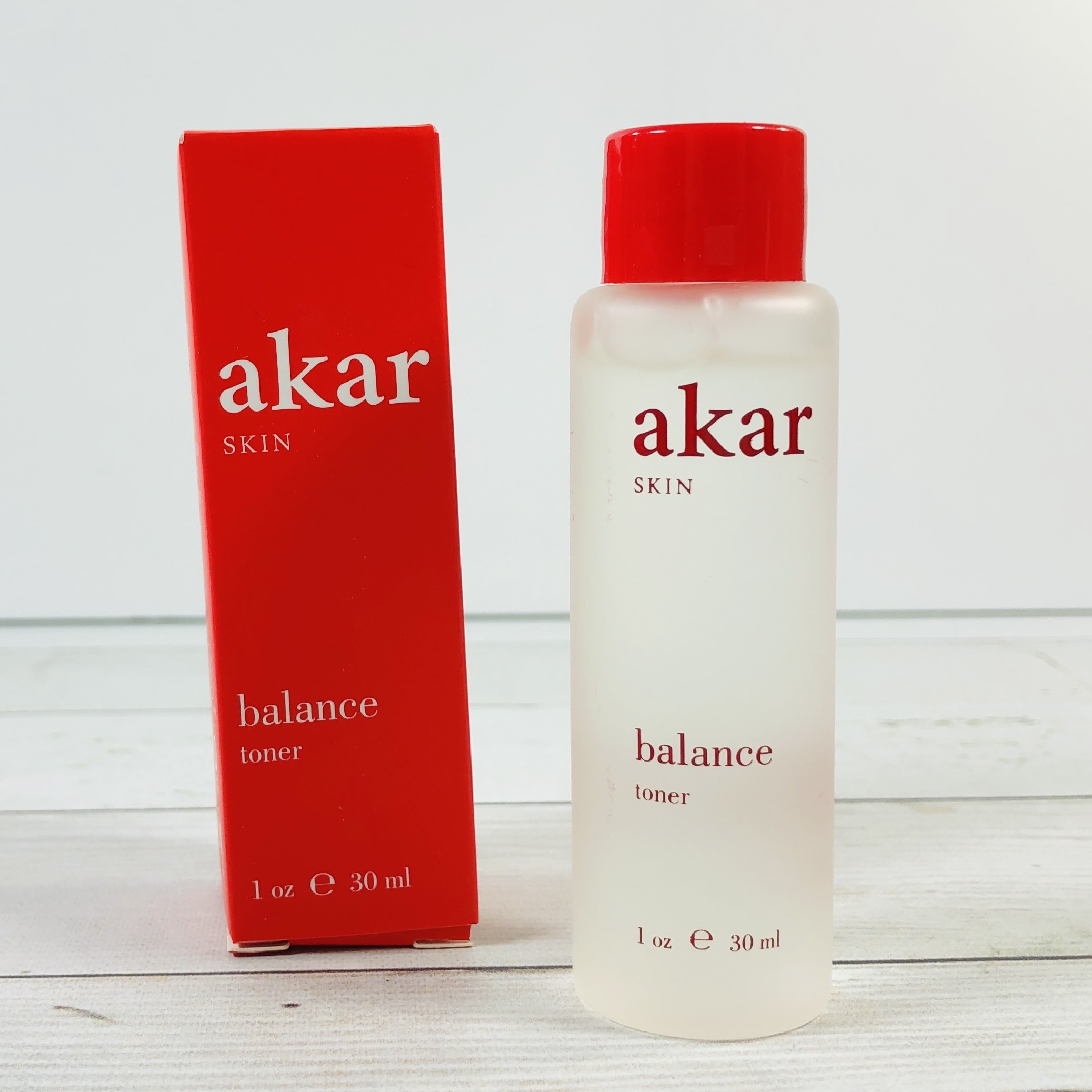 Akar Skin Balance Toner ($30, buy 0.5 ounces for $15 each) is a toner and while you might usually mist the full-sized product on the skin, this one will need to be applied either with your fingers or with a cotton pad (my preferred method, even when a spray is available).
Rose water, neroli blossom water, and white willow bark are the first few ingredients and it is supposed to regulate the pH balance of the skin. White willow bark is also supposed to help exfoliate the skin. You can use this after cleansing and of course, it you place it into a spray bottle then you can also spritz it onto the skin during the day.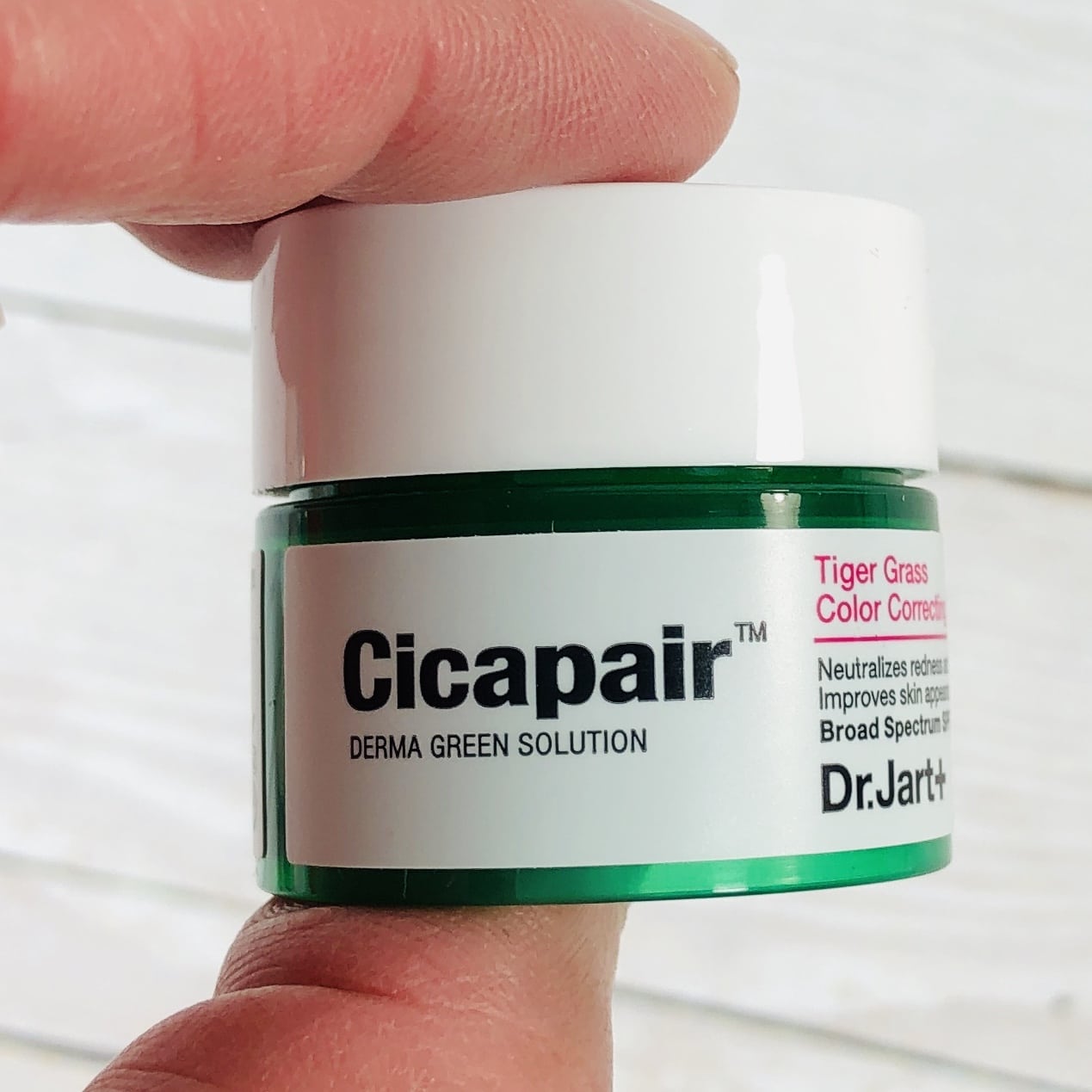 Dr. Jart Cicapair Tiger Grass Color Correcting Treatment ($5.20) I have rosacea so I am always up for trying a product that claims to reduce redness.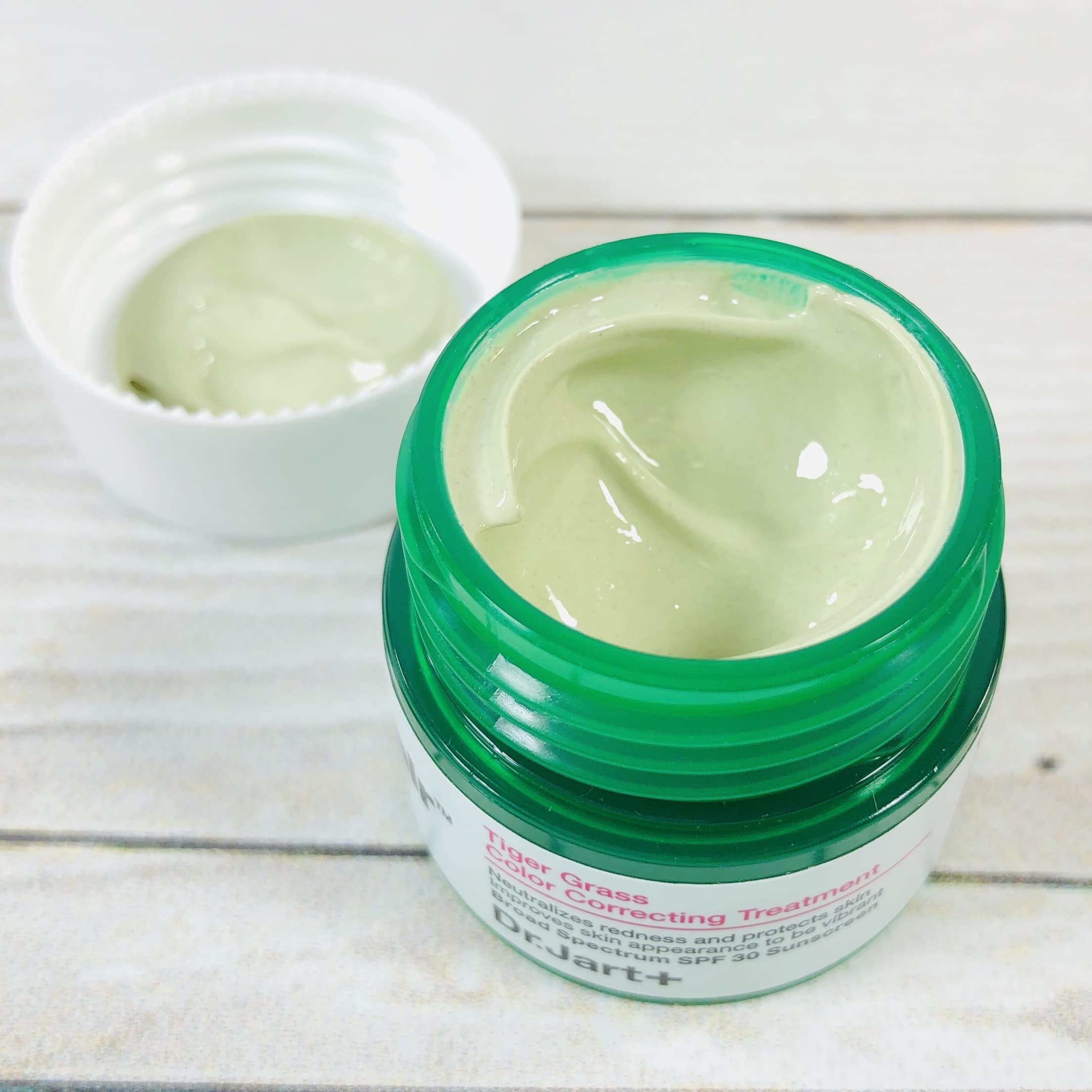 The product looks a little green but then it changes to match skin color. It also says it provides SPF but I wouldn't skip my usual sunscreen. It has cica (aka Tiger Grass), which is supposed to help protect skin, and niacinamide is a popular ingredient for irritated skin. I thought it did a good job of helping to reduce redness, but I still applied a powder foundation over top, although if you are just hanging at home then this might be all you need for the day. It has an herby scent that I liked.
Viktor & Rolf Flowerbomb Perfume ($19.83) I like Flowerbomb, I know I've purchased it in the past. It is a fruity/floral/sweet scent. Scent notes include jasmine, musk, and patchouli and I think it smells more sweet than warm, more floral than woodsy. It's soft and romantic and not too long-lasting. How cute is the little bottle?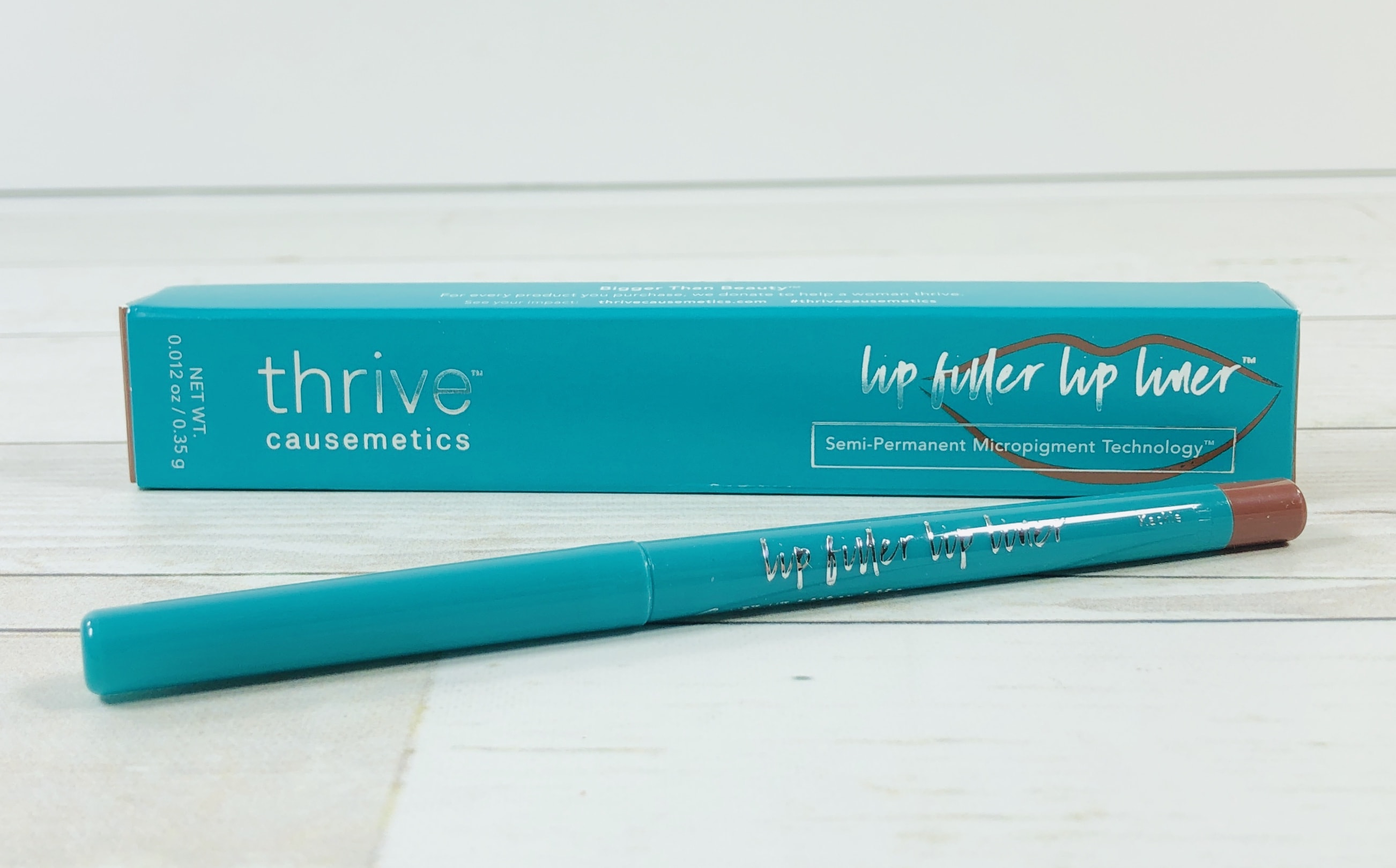 Thrive Causemetics Lip Filler Long Wearing & Plumping Lip Liner in Kackie ($20) I have received a few Thrive Cosmetics products over the past few months through various boxes and I find I look forward to trying them!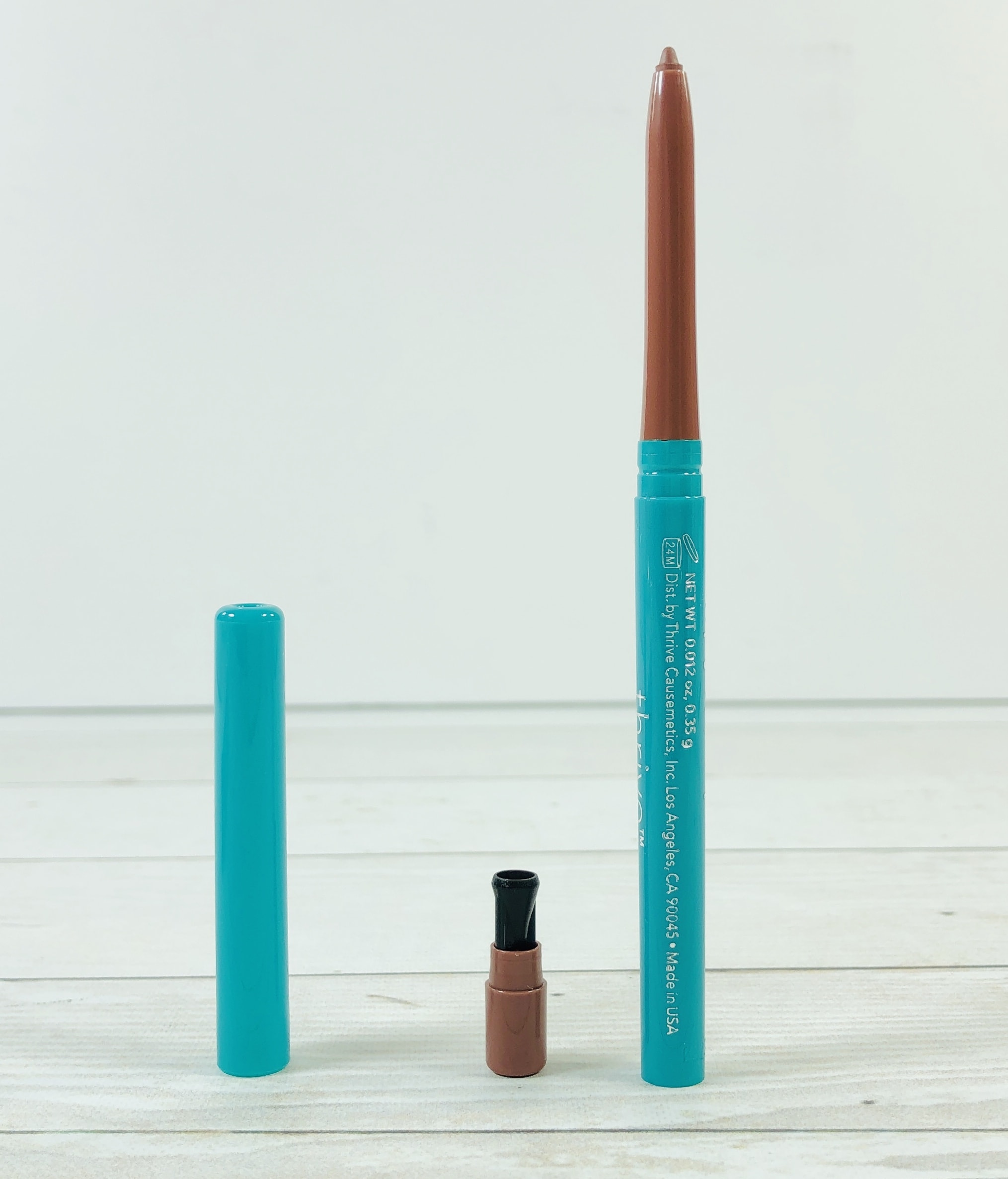 Subscribers received either the shade Valisia (pomegranate) or Kackie (mocha). The stick is double ended with a sharpener on one side. The product is supposed to prime, line, and plump up lips while being smudge-proof and long-lasting. Ingredients include shea butter and jojoba oil.
Here it is swatched. I was disappointed at first because I really hoped I would get the other color, but this worked better than I expected it to with my pale coloring, brown hair, and mostly brown eyes. It looked slightly deeper than my natural lip color and was probably the best looking nude shade for my coloring. I lined my lips and then filled in with the same product but I'm sure I can mix it with other colors too.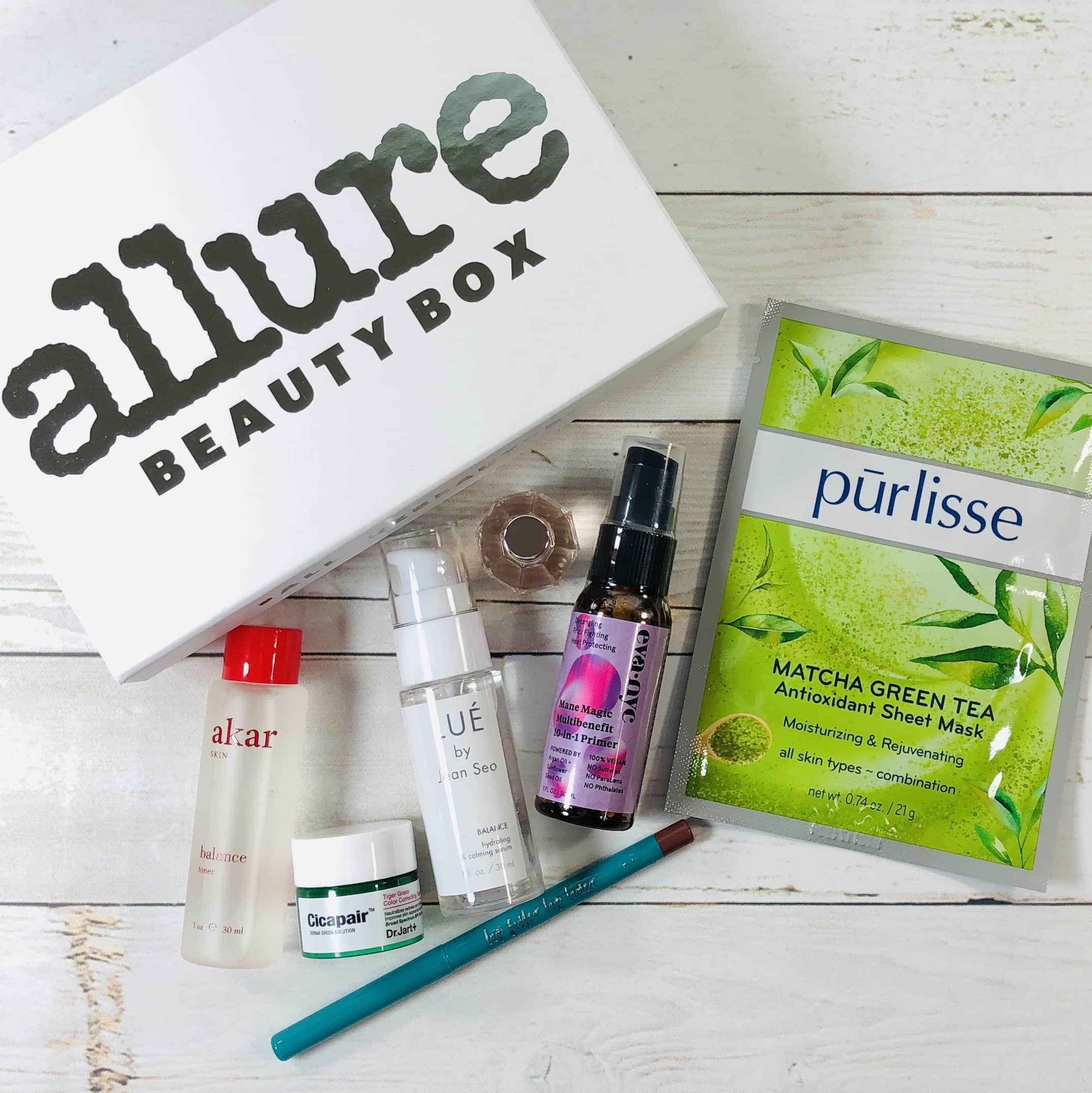 Allure sent a fantastic assortment of products in the April Beauty Box! It was tad heavy on the skincare but they also sent perfume, makeup, and hair care so I am pretty pleased. I am always excited to receive perfume but the Cicapair was another standout item for me. Although I wished that I had received the other lip liner color, I was surprised to find that this one worked well enough for me and I wouldn't have tried it otherwise. The value for my April box was around $104.03!
Have you tried Allure Beauty Box yet? What did you think of this month's box? Let me know in the comments!