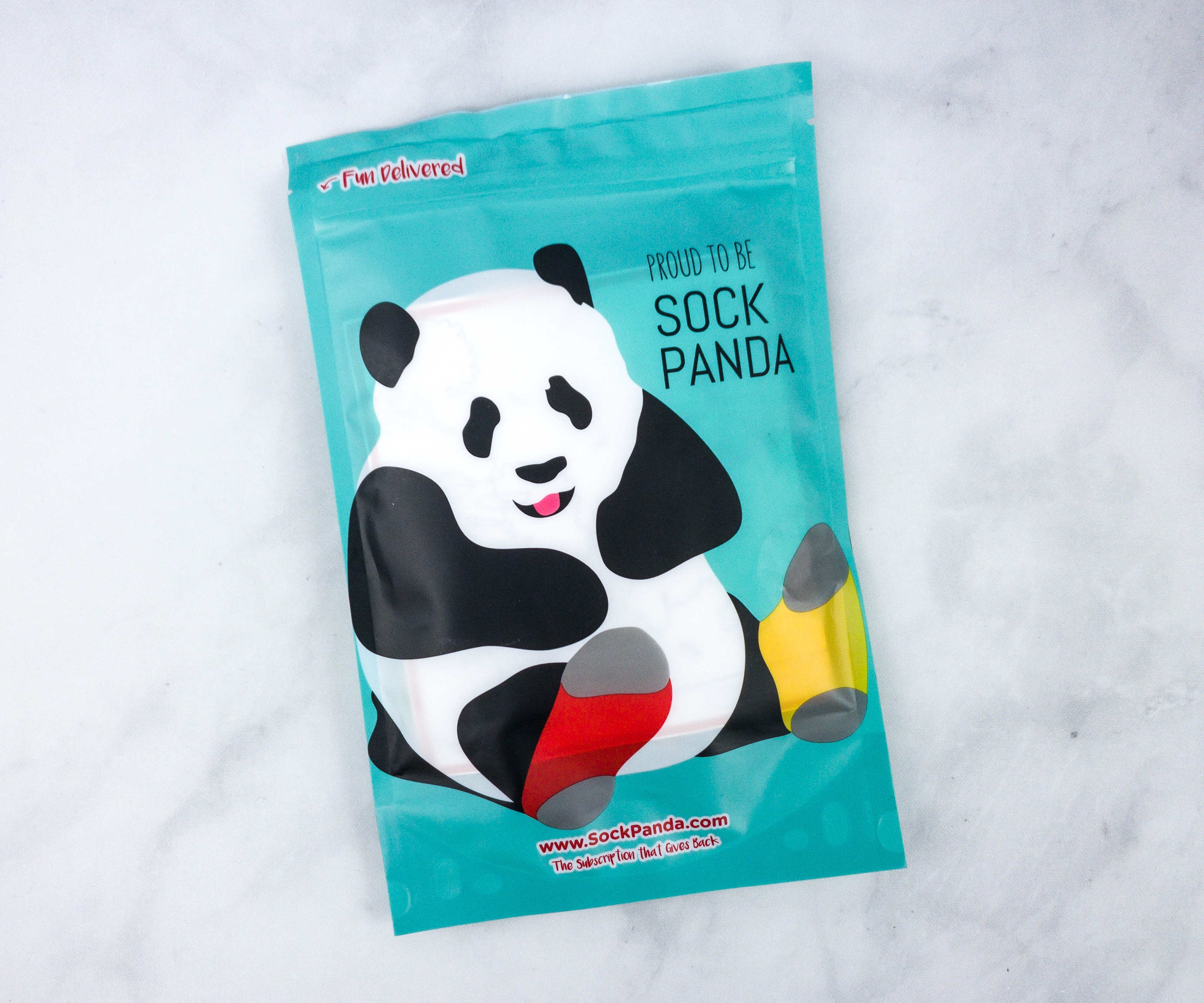 Panda Pals is a play and learn monthly sock subscription for kids. It's a great way to refresh your kid's sock drawer, and it brings a lot of fun, too.
 DEAL: Save 10% off a new subscription! Use coupon code PANDA10.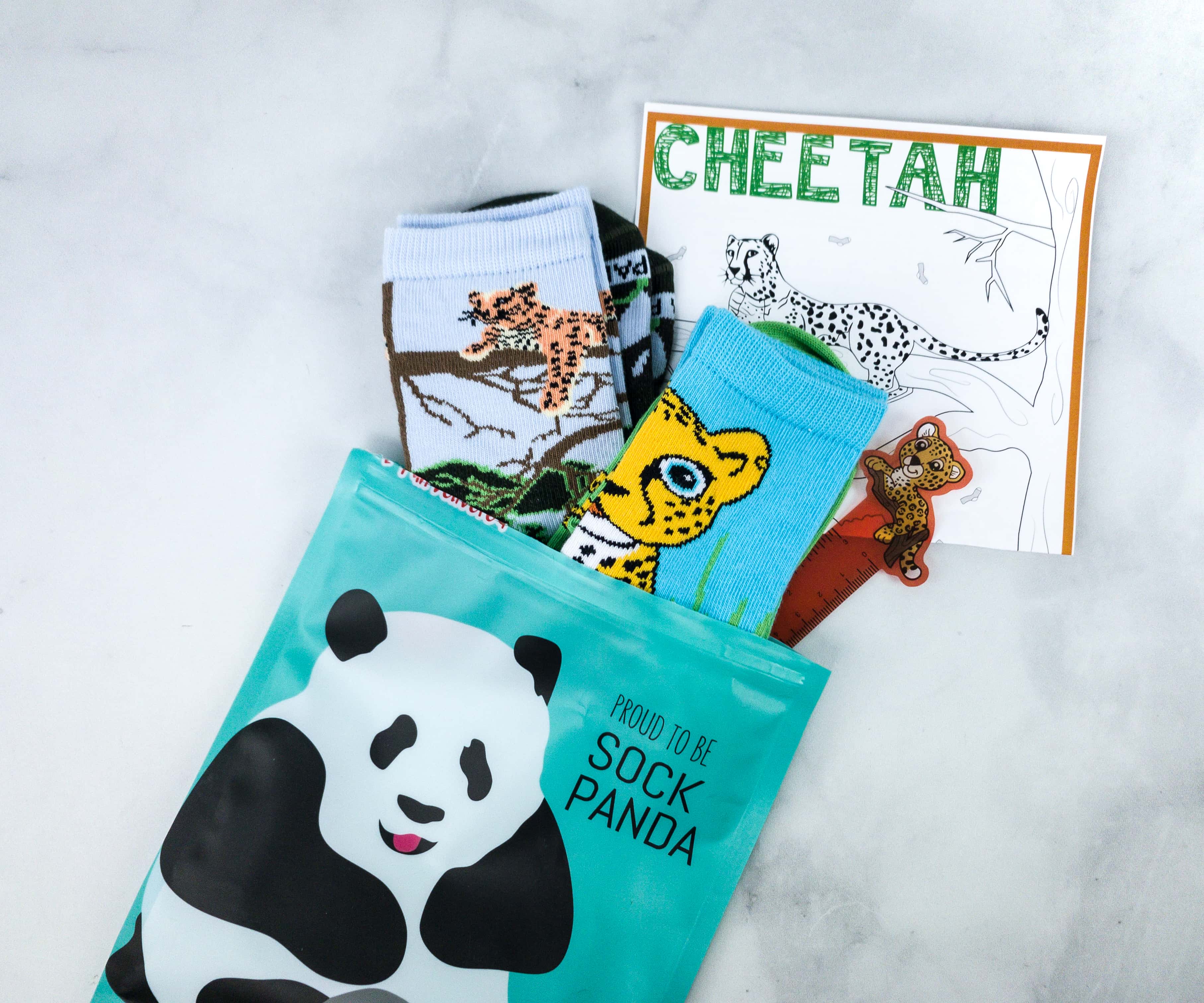 All the items come in a pouch instead of a box, and this pouch features a cute panda drawing.
Each month, an activity sheet is included inside the pack. This month, it features a cheetah.
My son had fun coloring the cheetah!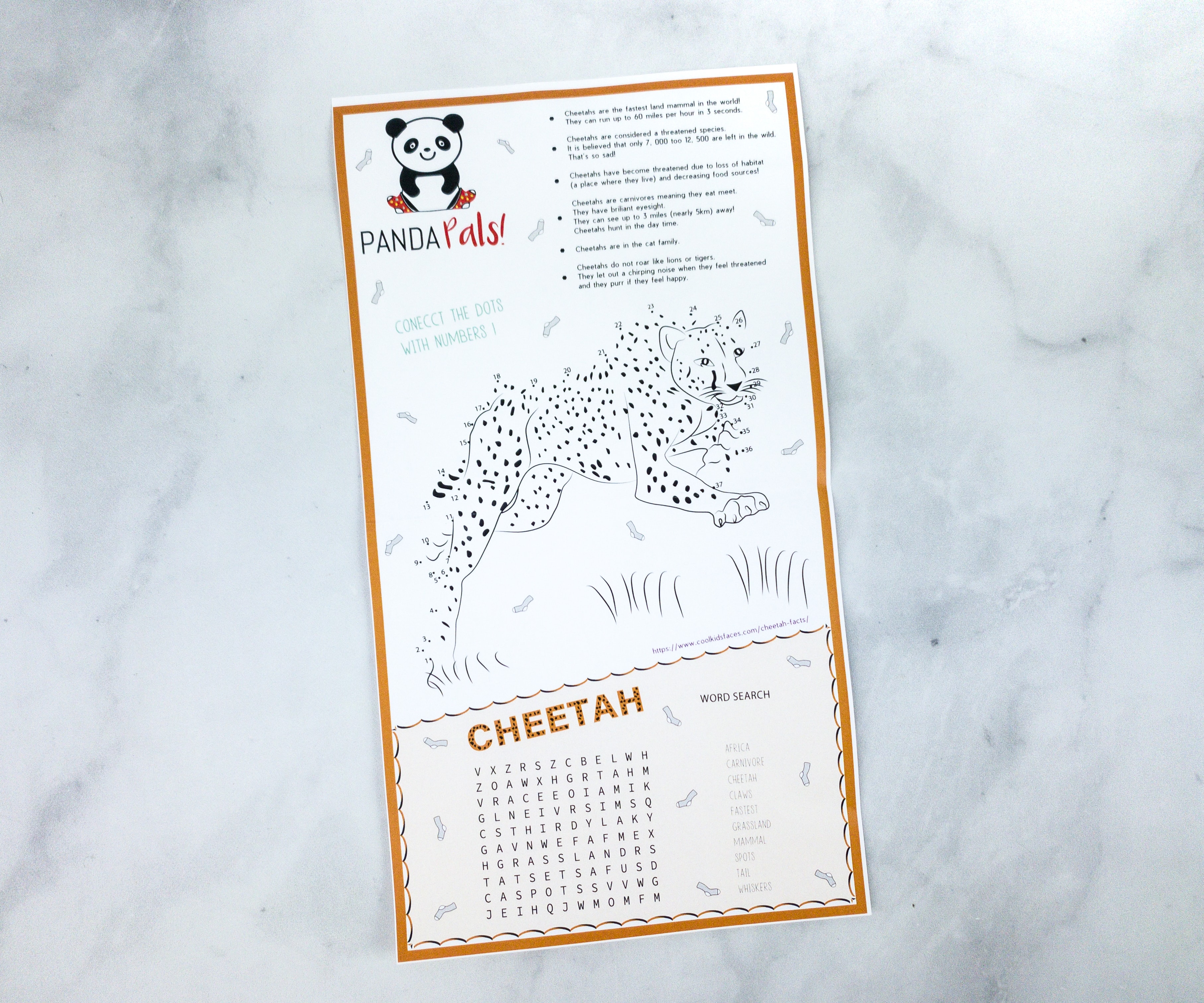 At the back of the sheet, there's a connect-the-dot and a word search related to cheetah!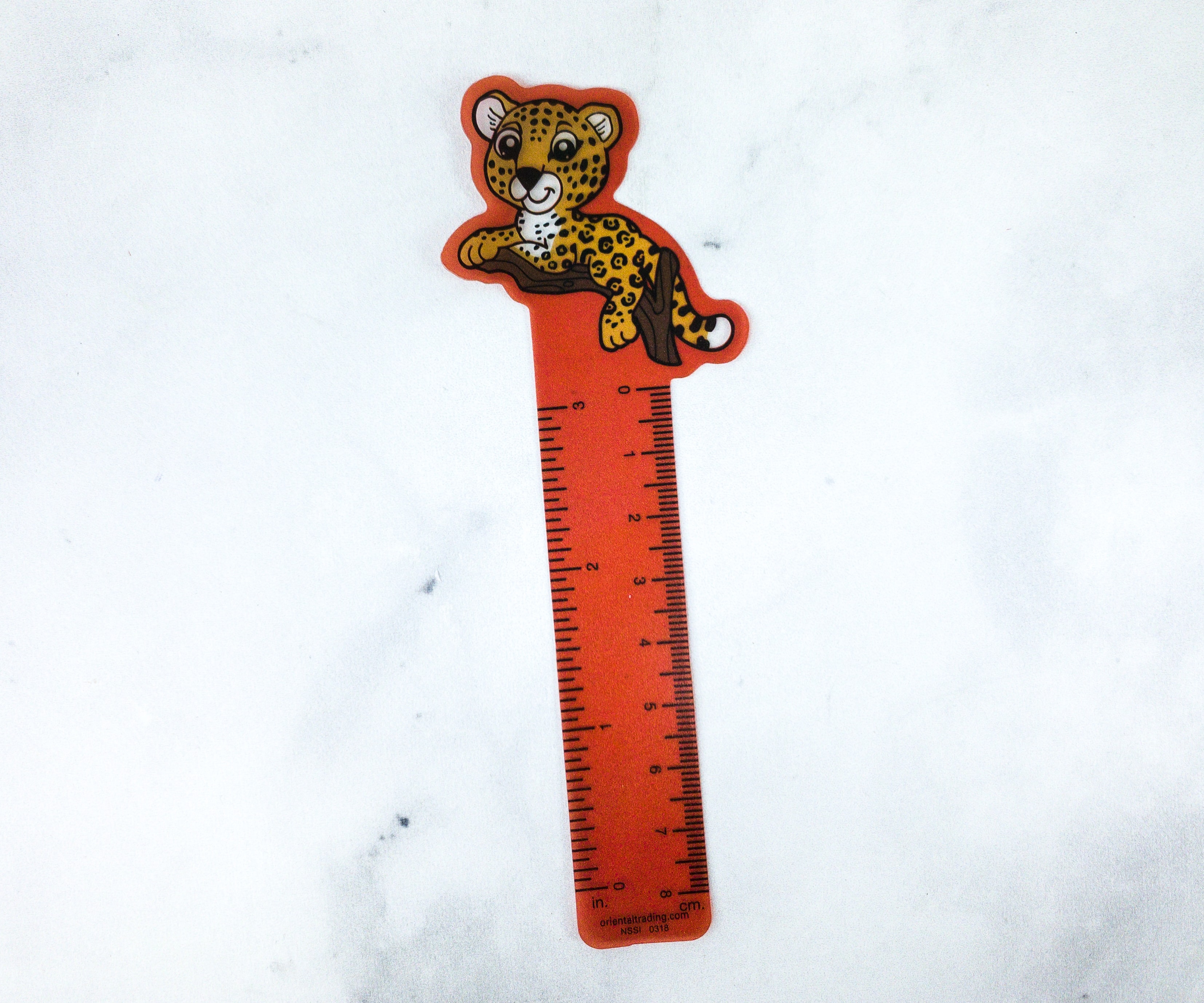 This month's Panda Pal bonus item is a mini-ruler with cute cheetah drawing on top!
My son used the ruler to make sure that the colors won't go outside of the lines.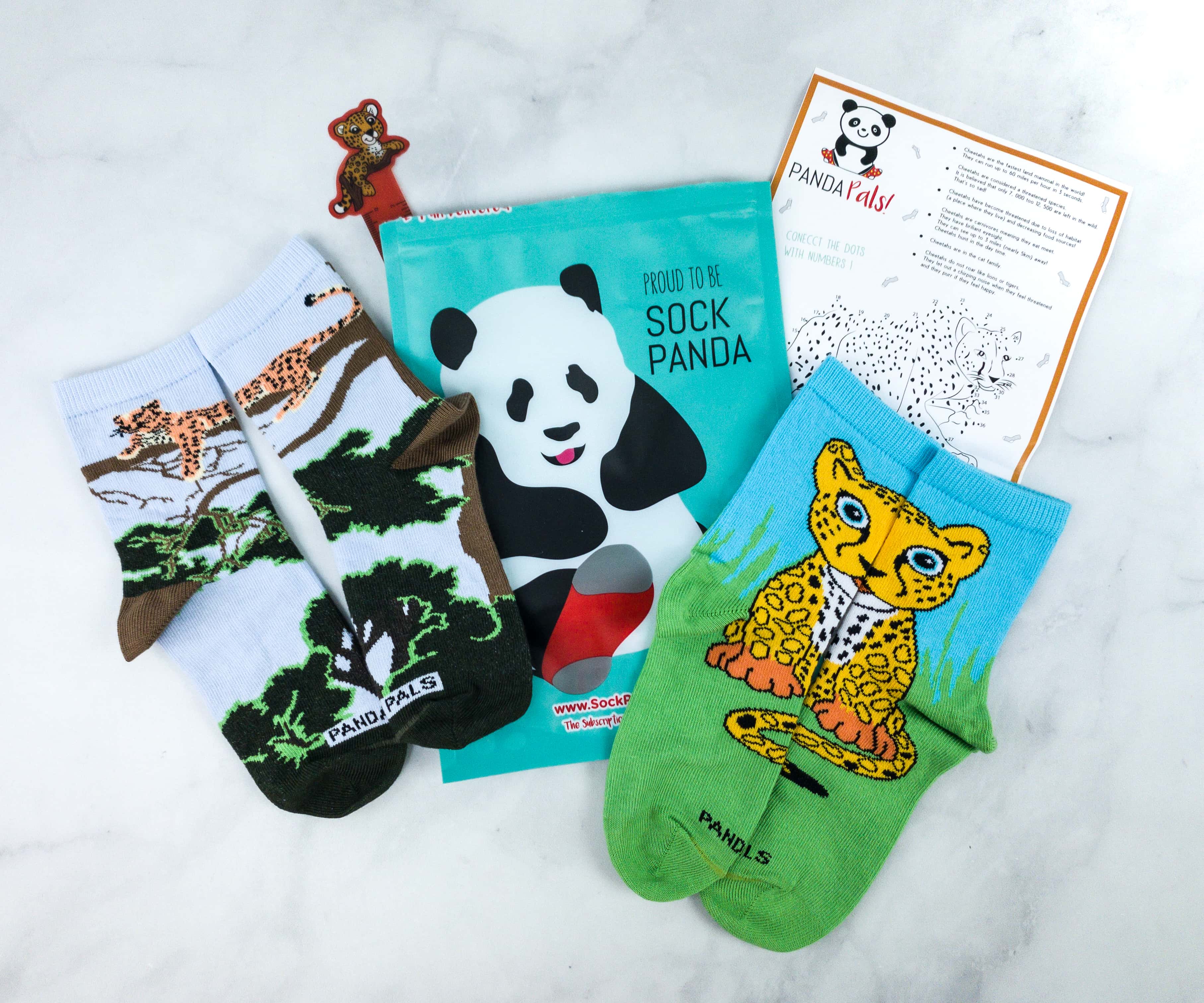 There are two pairs of socks included in the package!
This first pair of socks is crew-cut style. They have a powder blue base color, and reinforced cuffs, heels, and toes.
The socks feature a nature-inspired scenery, with a cheetah scouting on top of the tree's branch. So cool and eye-catching!
This second pair is also crew-cut style. This time, the upper part including the cuffs are in sky blue representing the sky, and the lower part is in green representing grass.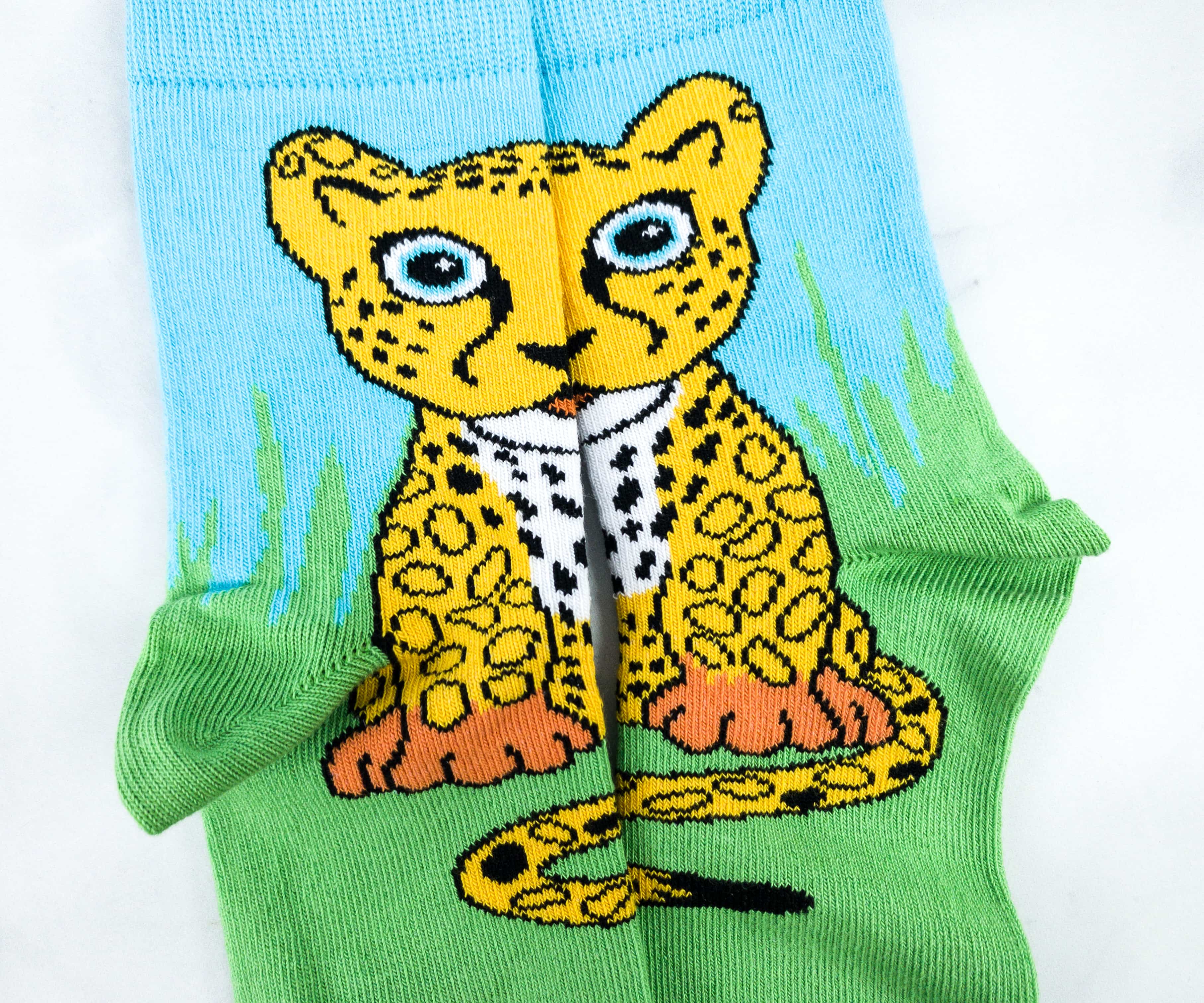 A huge image of a cute little cub sitting in the wild is formed when you put the socks together! How cute!
This month's featured Panda Pals socks are colorful, cute, and comfortable to wear. Both are animal- themed, which makes them a big hit with my kids. They also loved the activity sheet and the cute ruler! Another notable thing about this subscription is that they donate a pair of socks to those in need for every pair of socks purchased. This subscription is definitely a great way to collect colorful, uniquely designed pair of socks for kids!
Do you love fun socks?