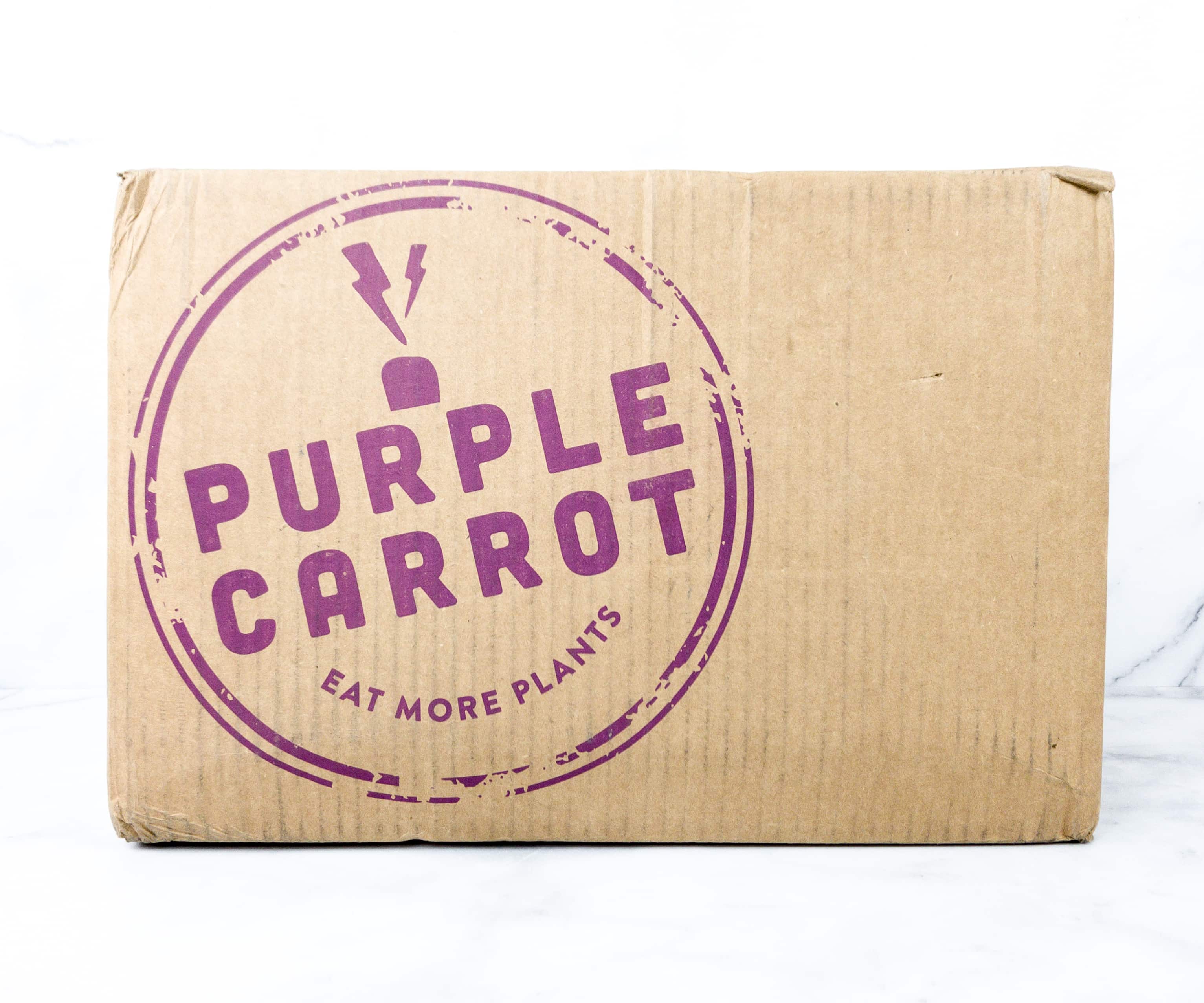 The Purple Carrot offers plant-based dinner meals. Each kit includes raw, pre-measured ingredients and easy-to-follow recipes to cook healthy, delicious plant-based meals. A 2 Serving Plan costs $10.99 per serving and includes 3 meals, while a 4 Serving Plan costs $8.99 per serving with 2 meals. Plan offerings include High-Protein, Gluten-Free, Quick & Easy, or Chef's Choice. Subscribers can also choose to customize the meals in their box, and add extras like easy-to-prepare breakfasts and lunches, as well as snacks.
DEAL: Get $30 off your first order! Use this link and coupon code CARROT30.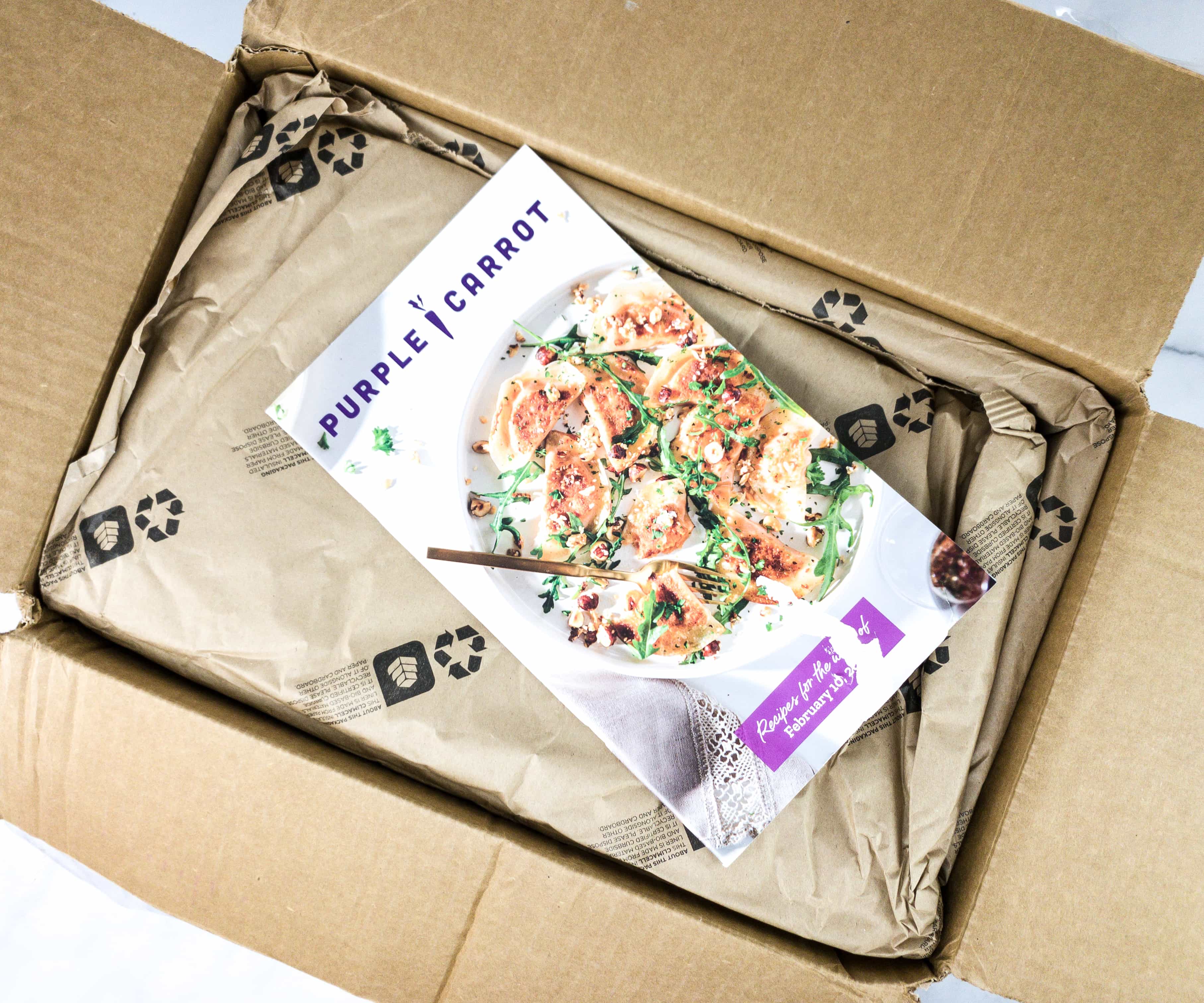 The recipes are designed based on vegan dietary guidelines, but it's also a great choice for anyone who wants to improve their diet and eat healthy food.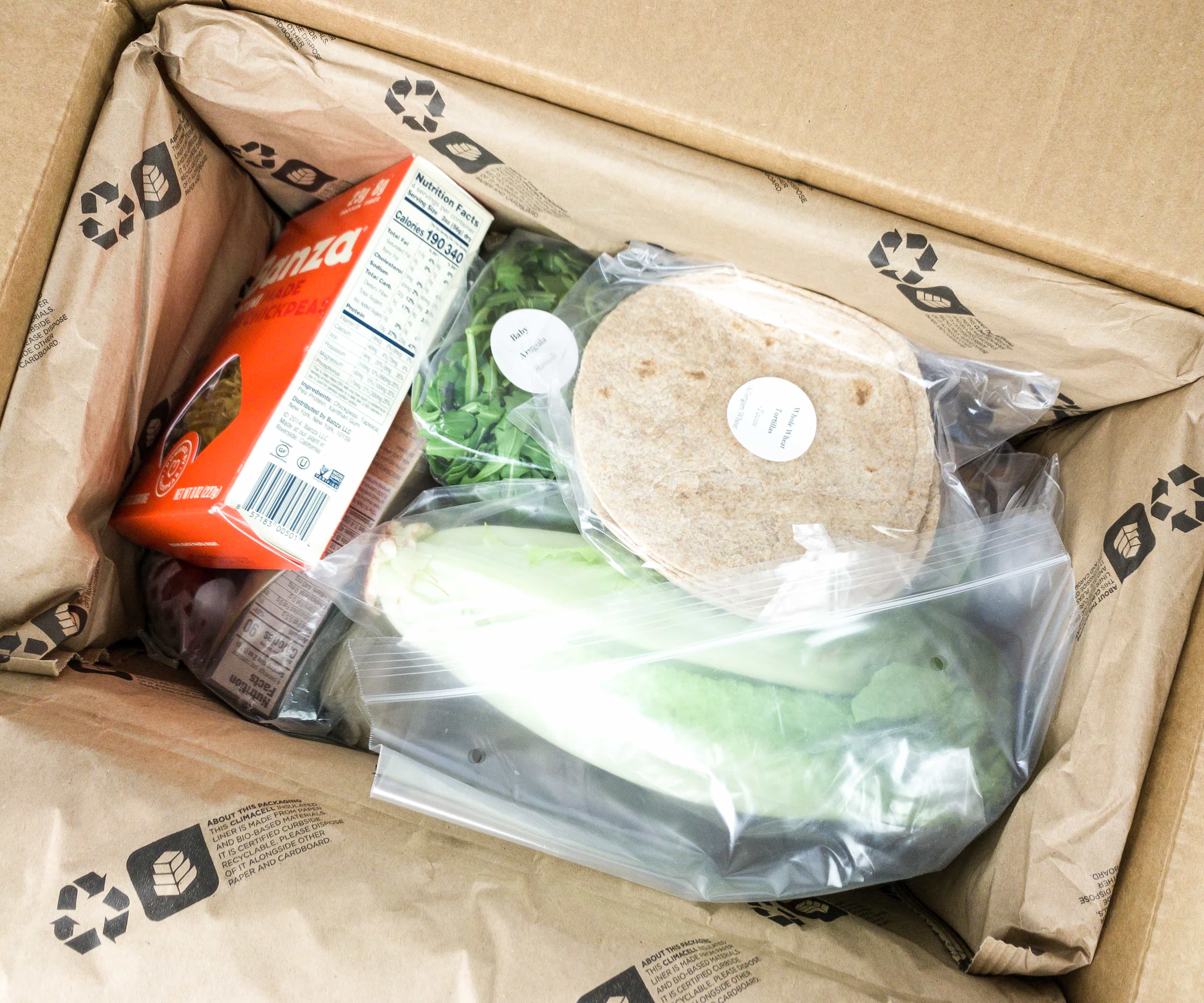 The meal kits are insulated with ecologically-sound padding. There were also icepacks sit below the food, keeping them at their best condition.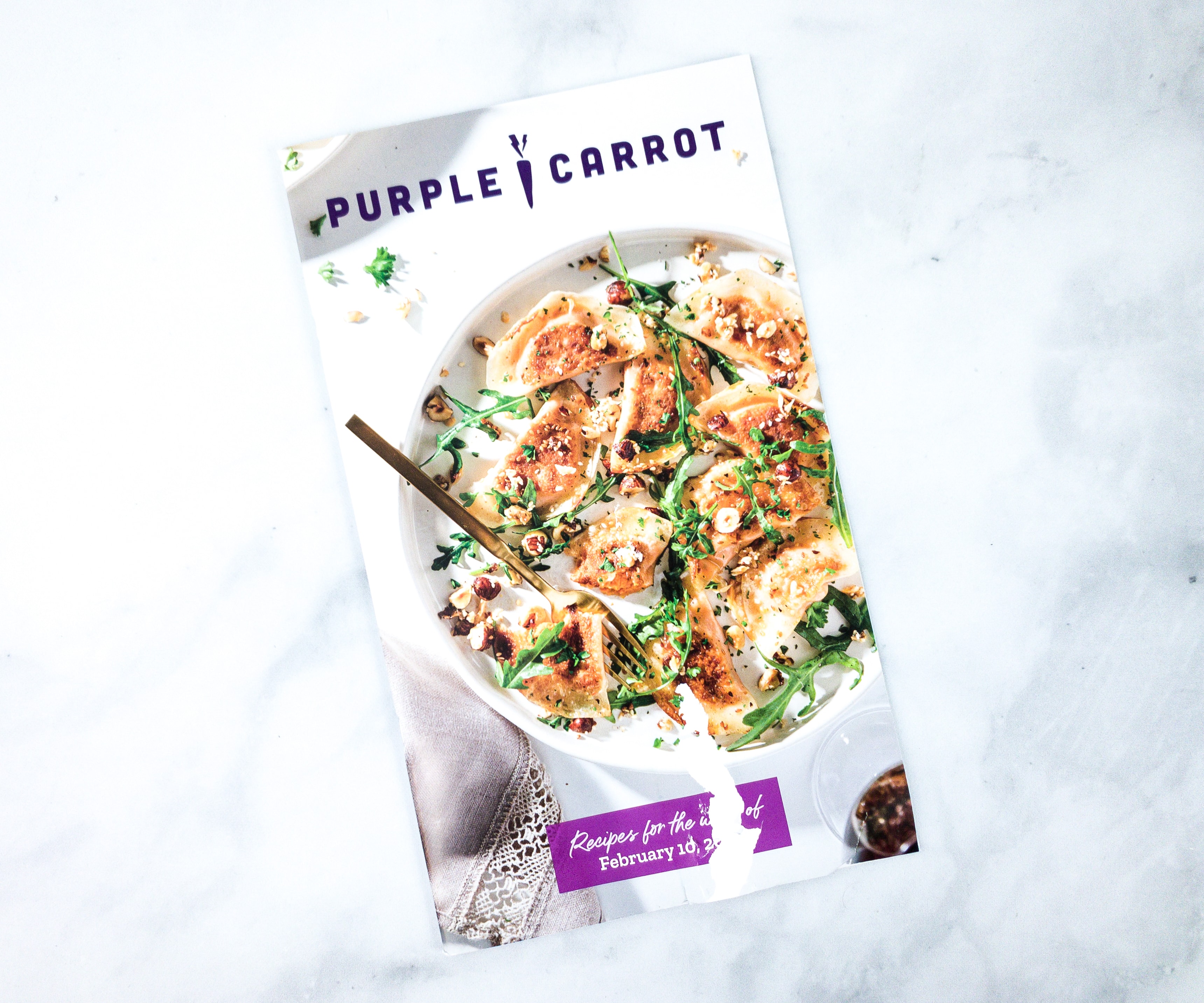 The box includes a recipe booklet from Purple Carrot!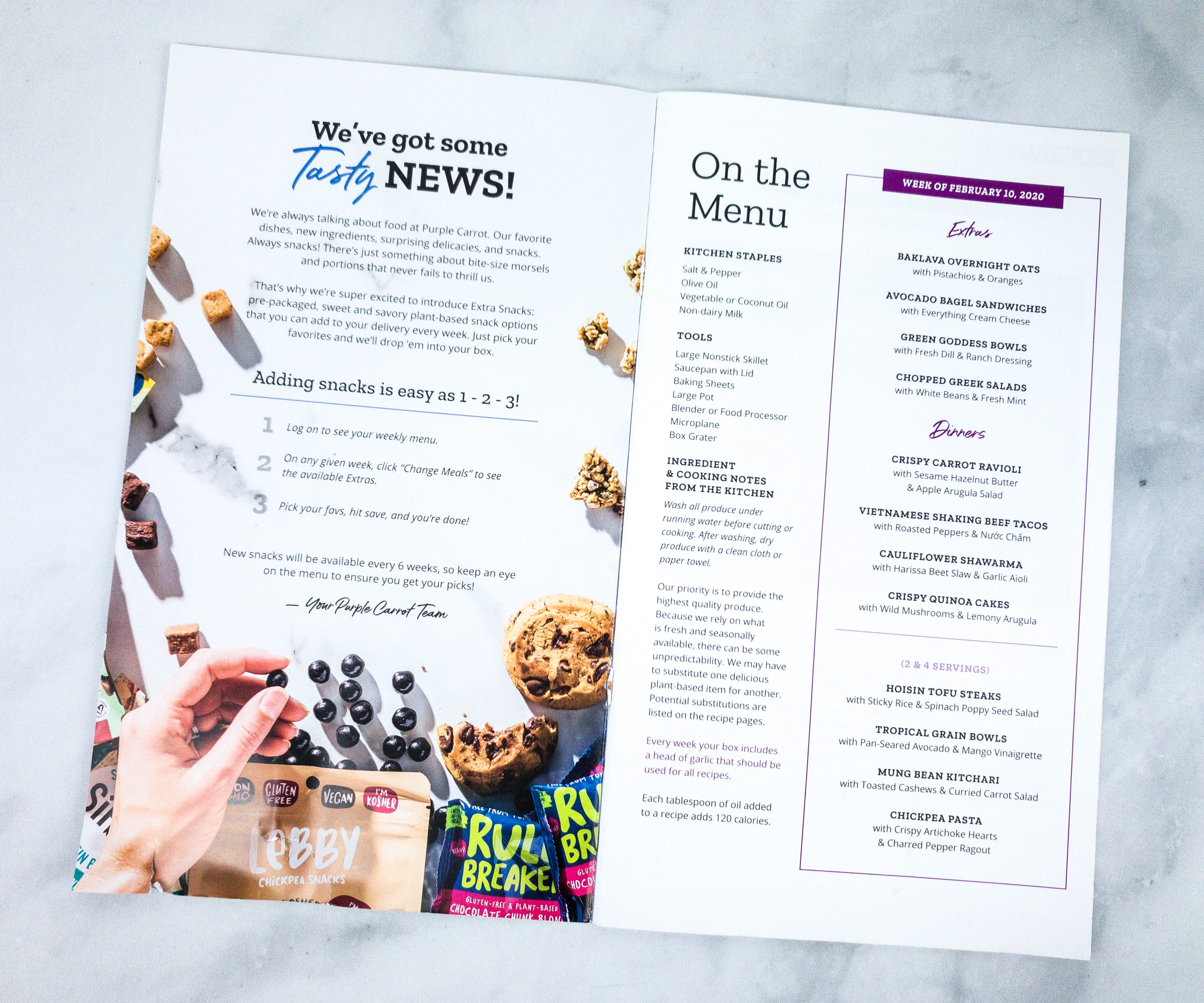 There's a message from the Purple Carrot Team! It also has a suggested menu for the week.
On this part of the booklet, we got extra recipes like Baklava Overnight Oats and Avocado Bagel Sandwiches!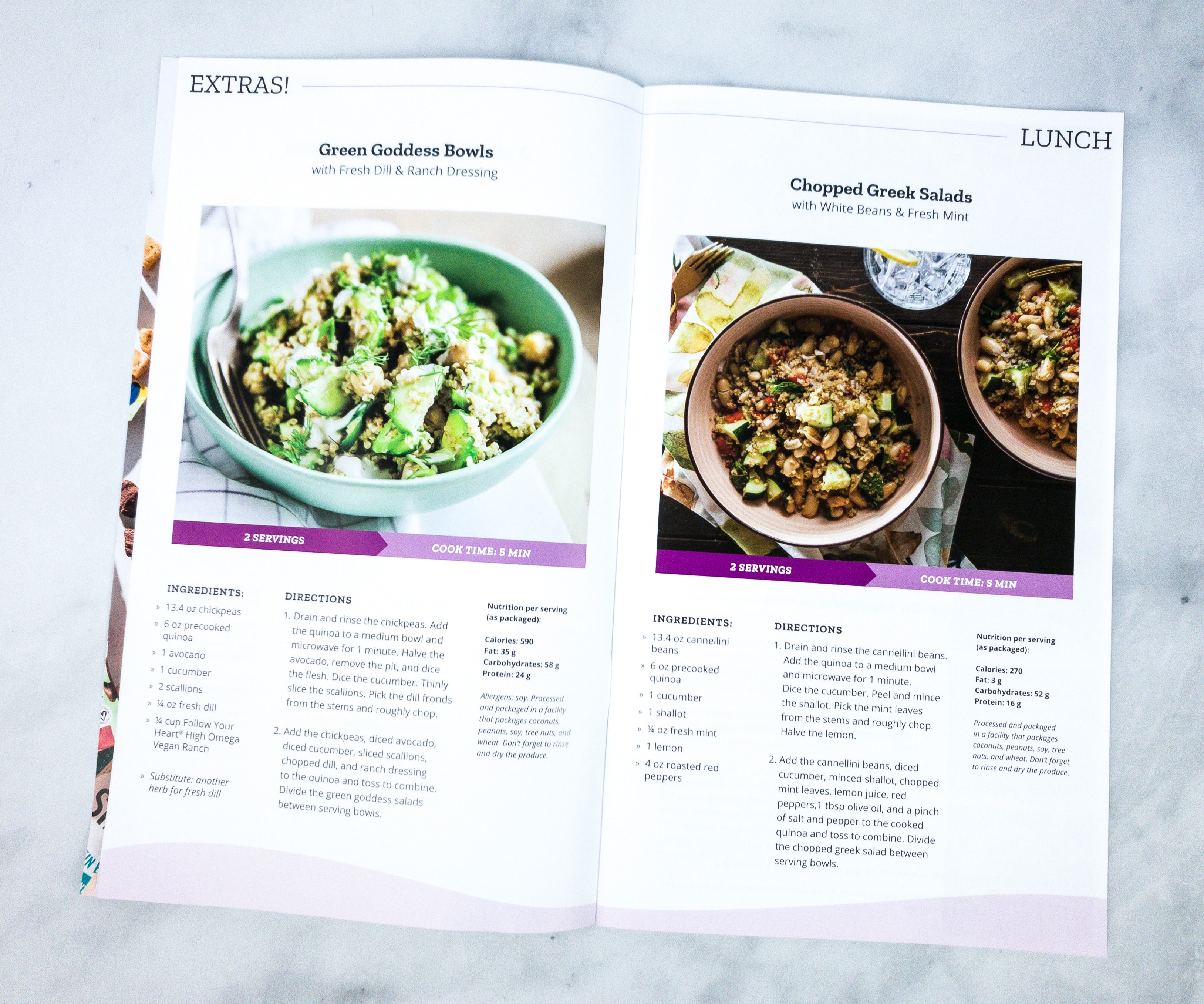 The extra recipes lists all the ingredients needed, plus step-by-step procedure.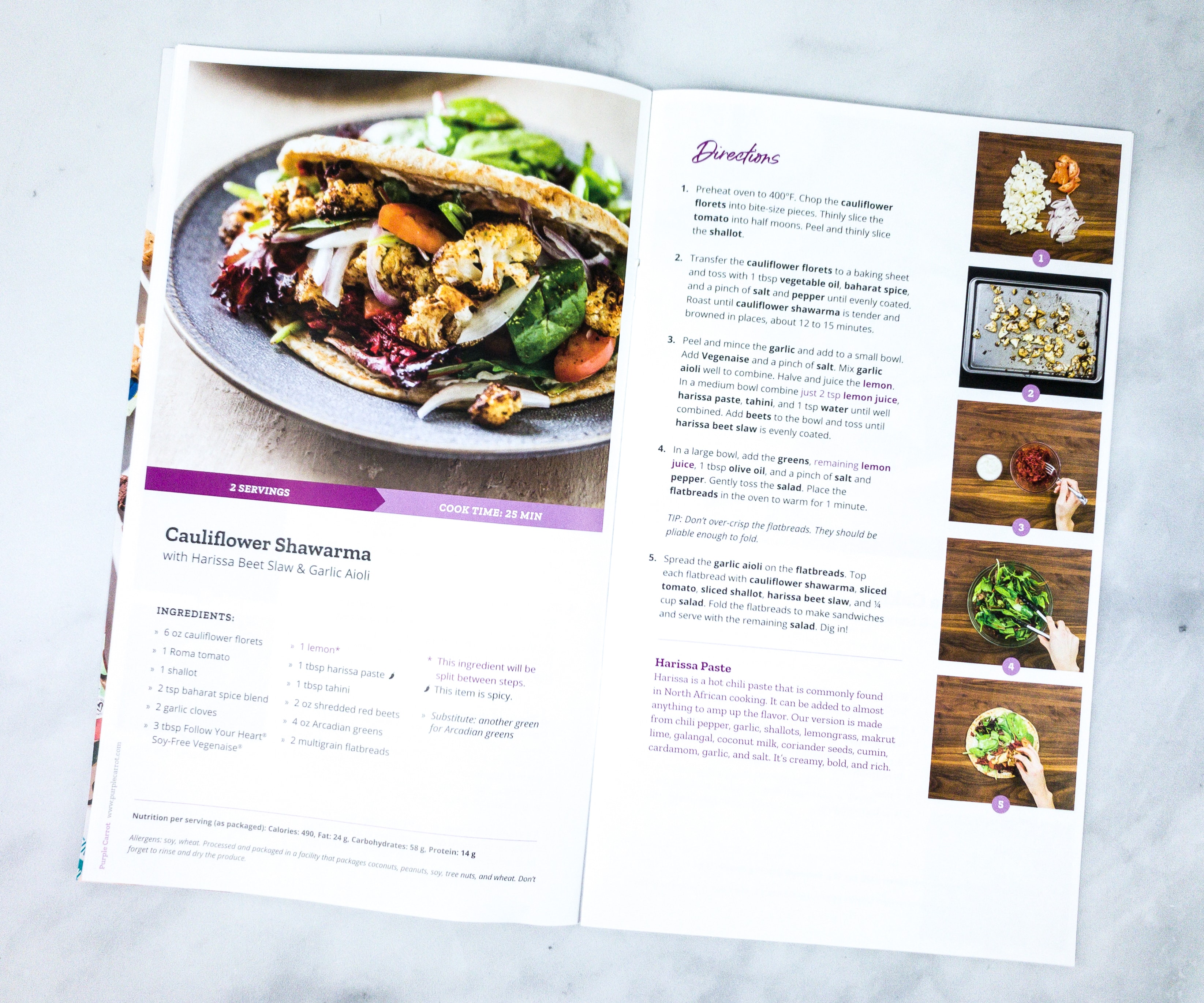 What's awesome is that each recipe also comes with the nutrition content per serving. If you're on a strict diet program, this is really useful!
The instruction is so easy to follow since they also incorporate some clear photos for every step along the way!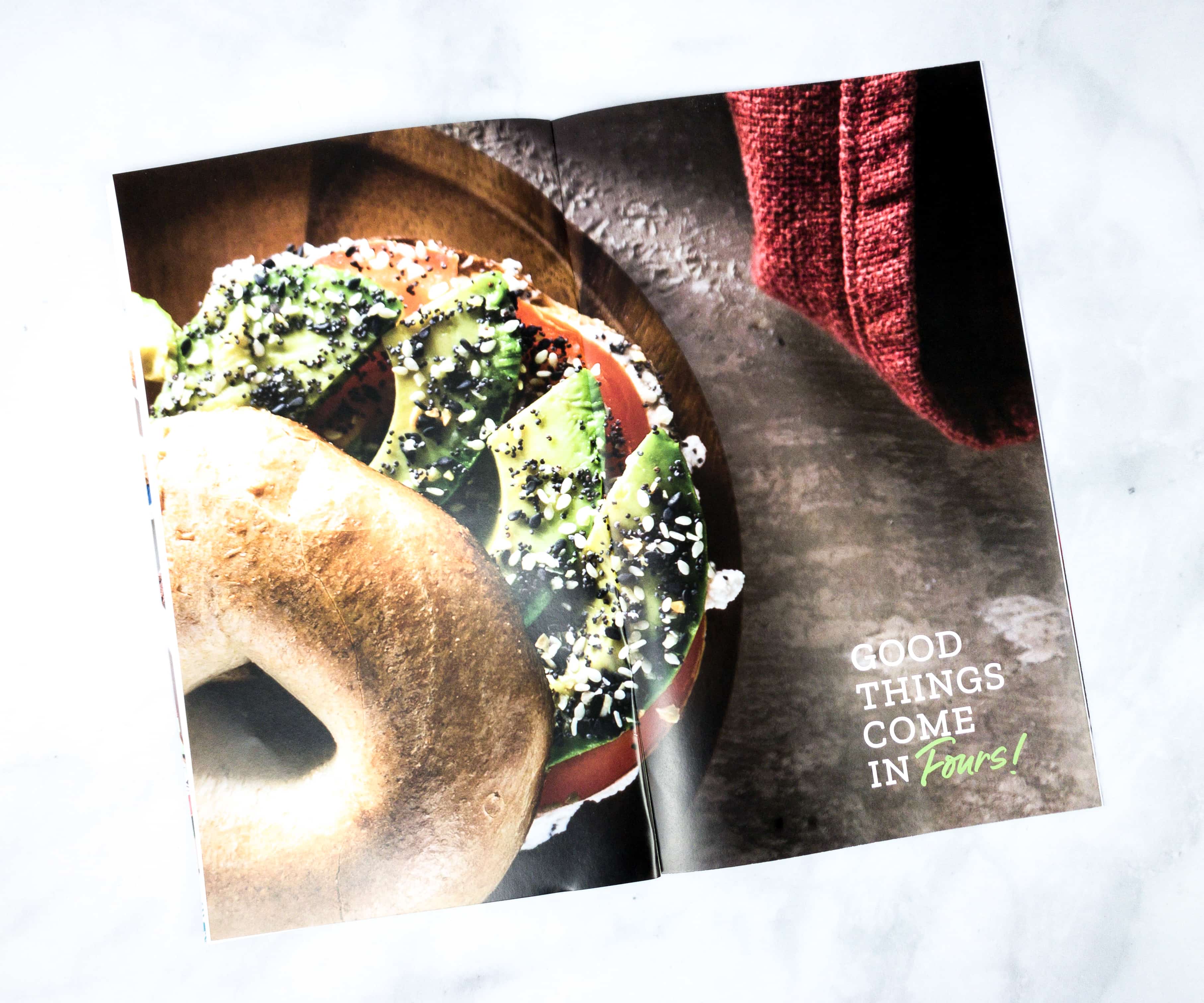 The full-color photos look mouthwatering!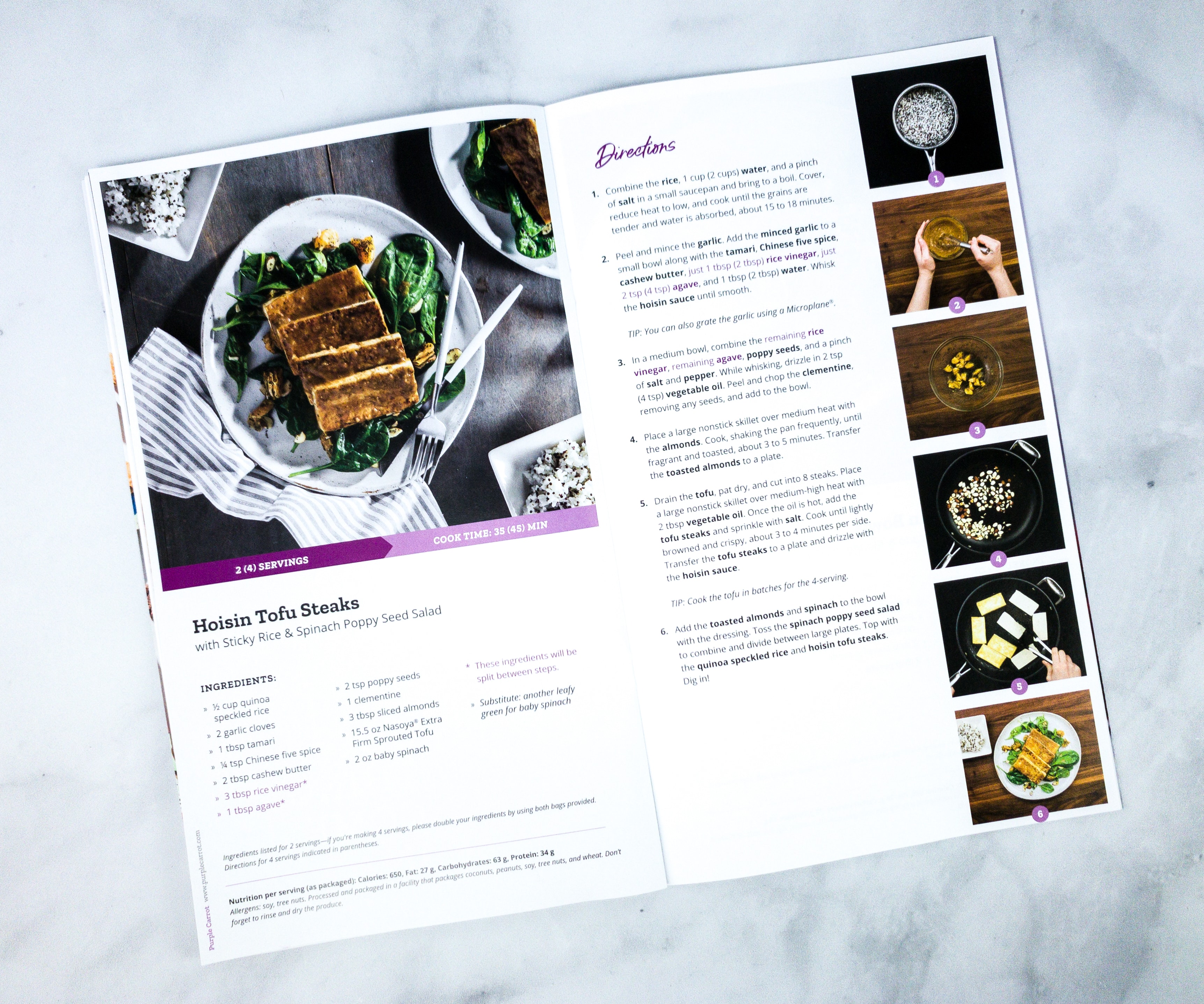 Some of the words are printed in bold, meaning they have an important role in either preparation of the ingredients or cooking the dish.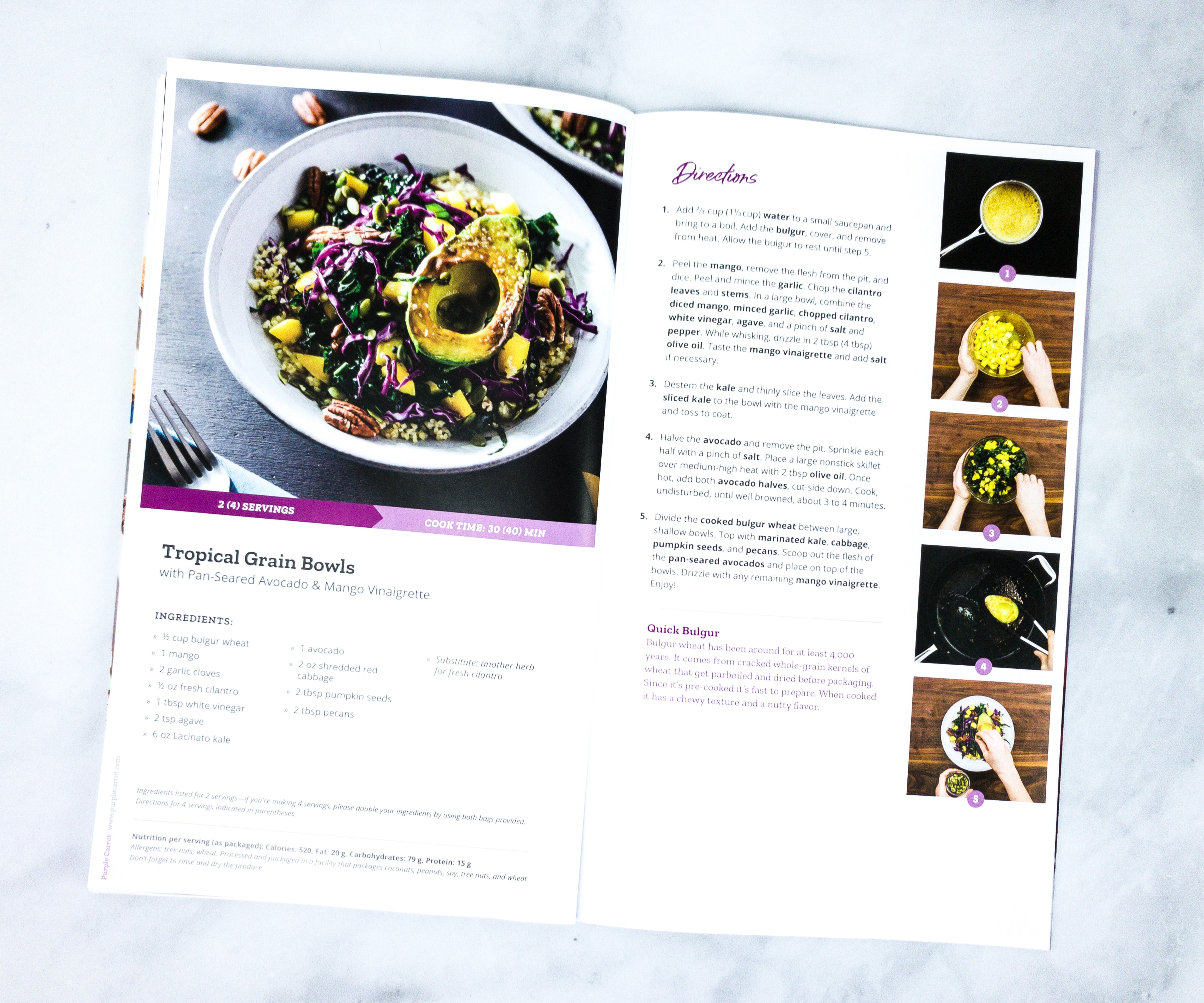 They have the available number of servings per dishes, and the cooking time for each.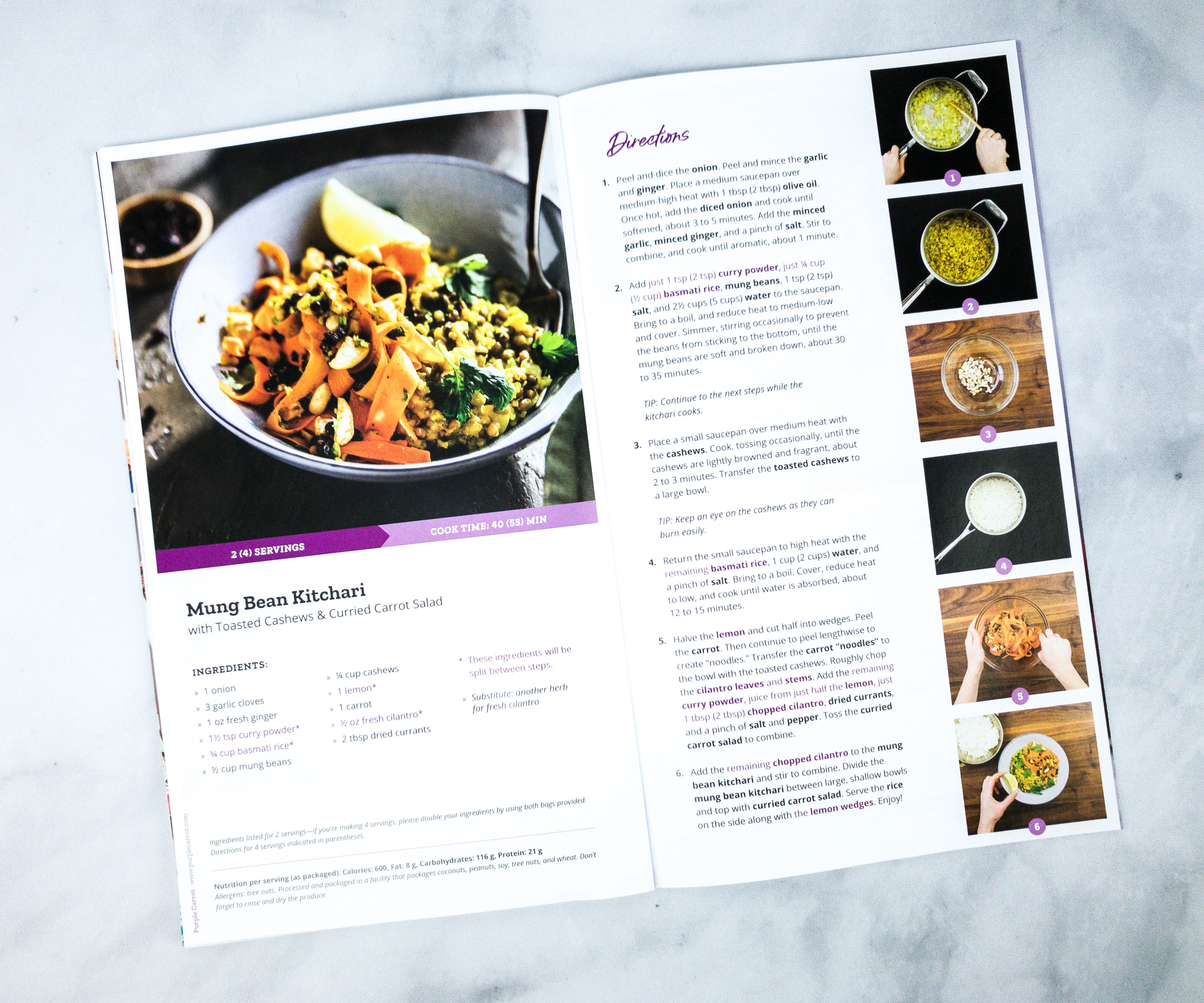 The recipes even list substitutes for some ingredients!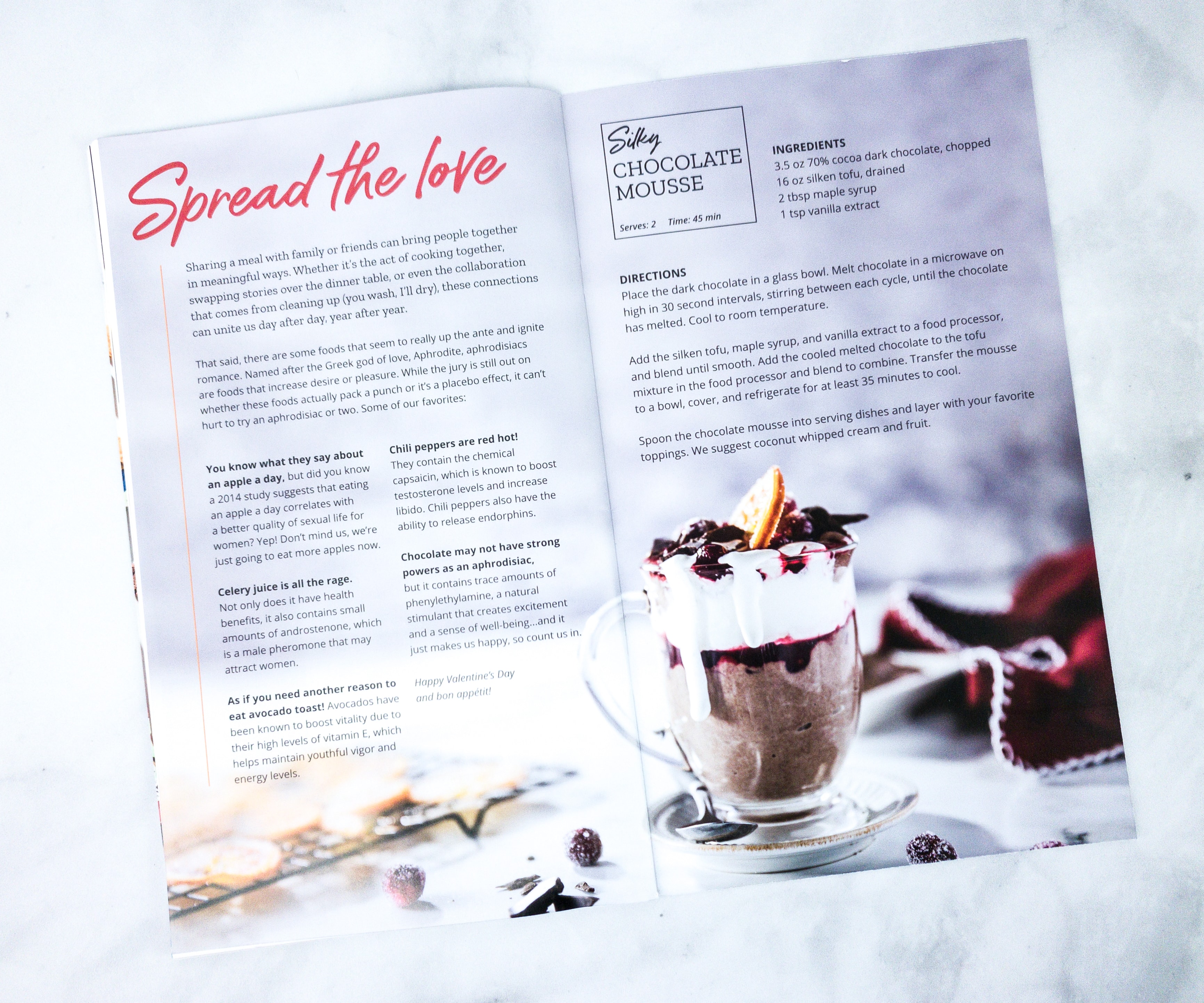 This part of the booklet includes trivia about food, along with a recipe for Silky Chocolate Mousse!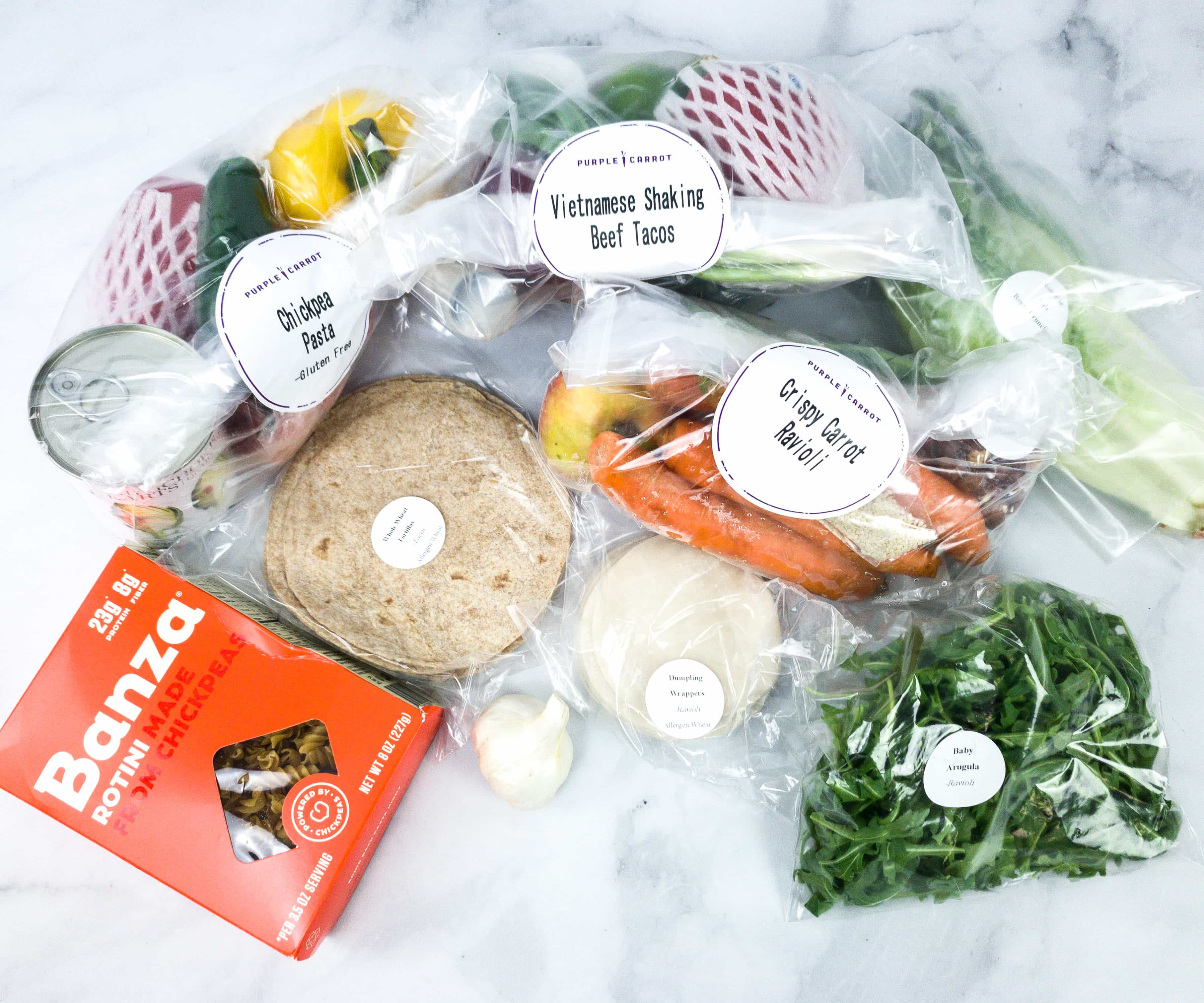 The ingredients are bagged separately per recipe. Some large or delicate items are labeled in individual packages.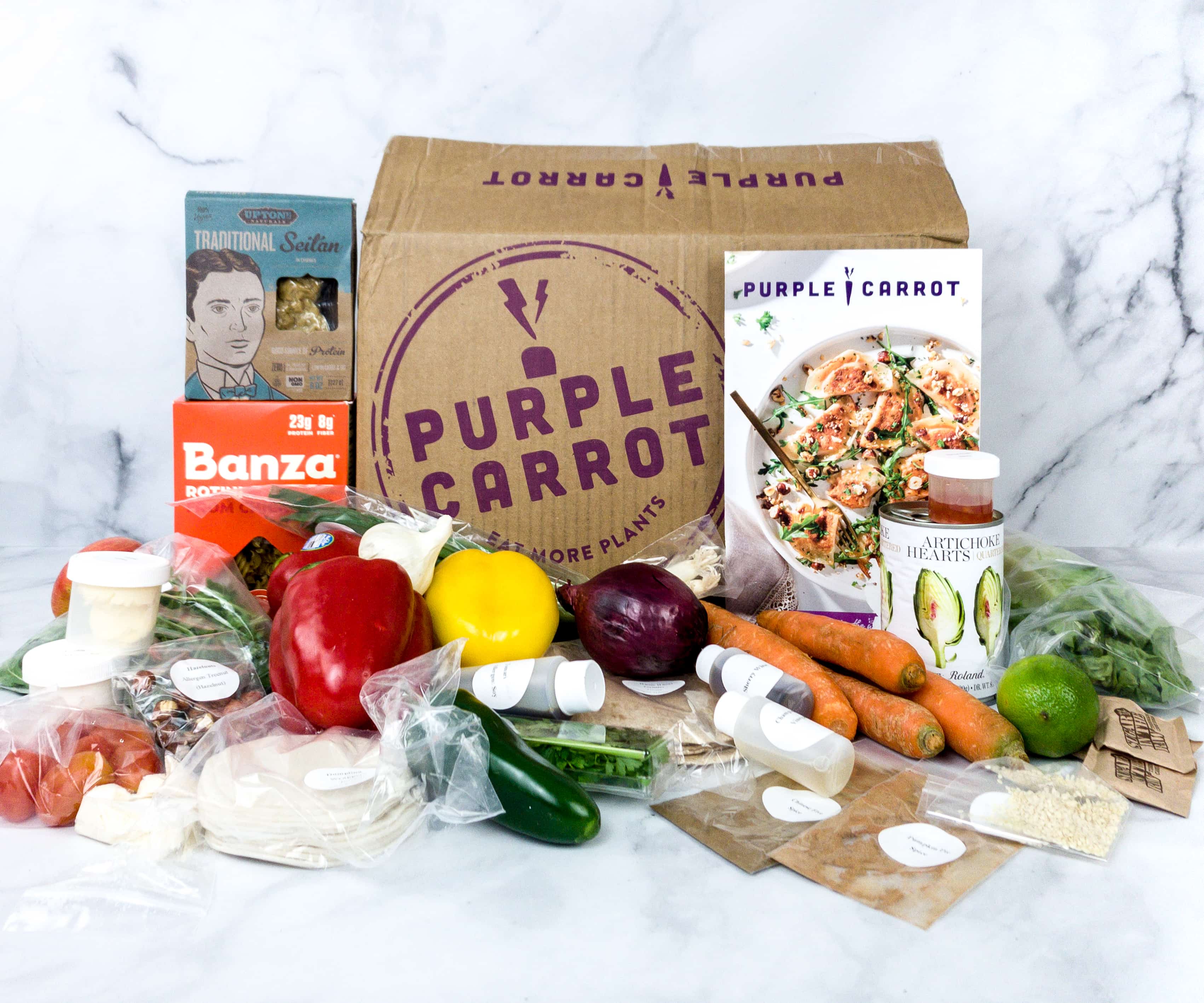 Everything in my box!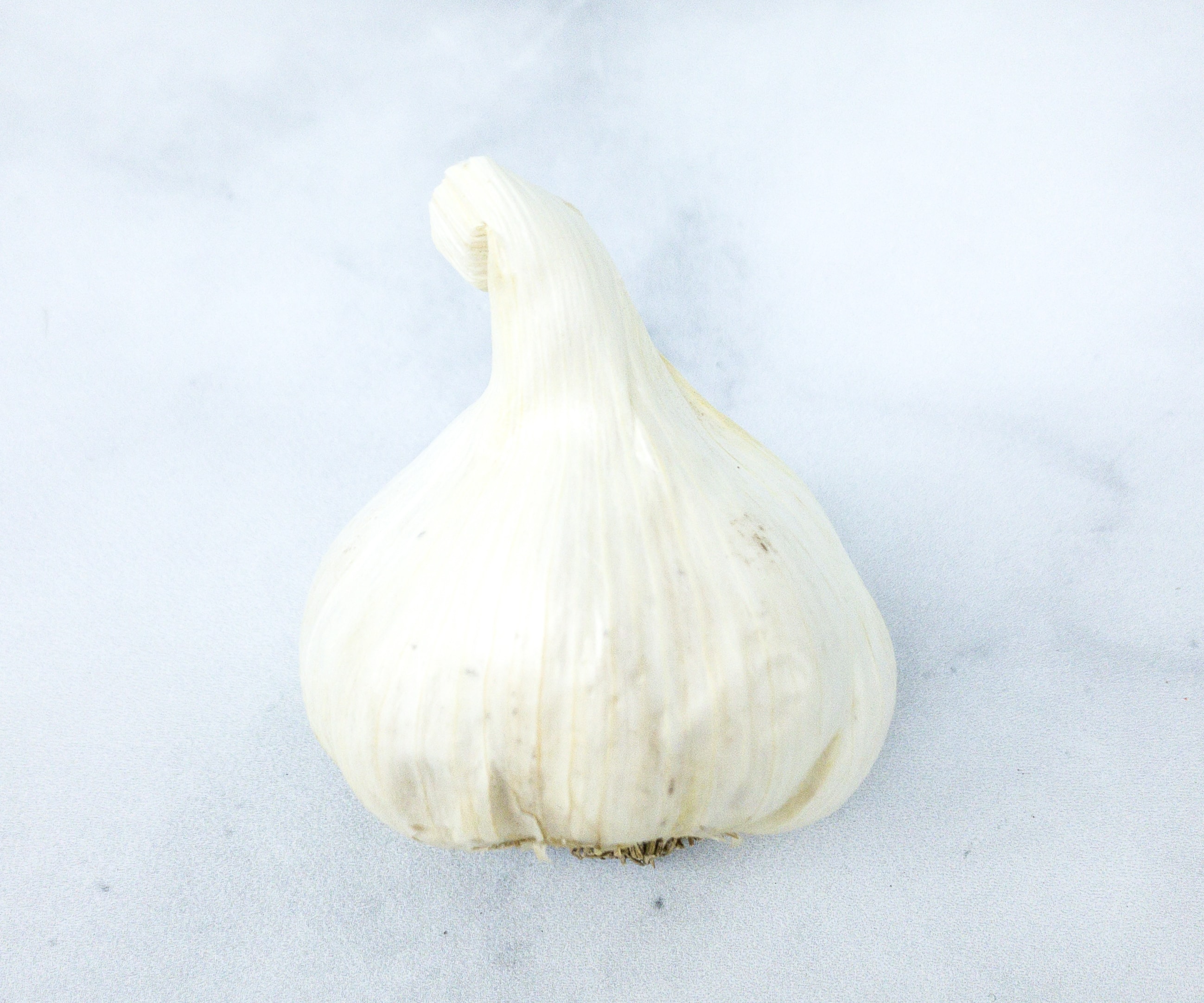 The box includes a huge bulb of garlic to use in any recipes for which it may be needed.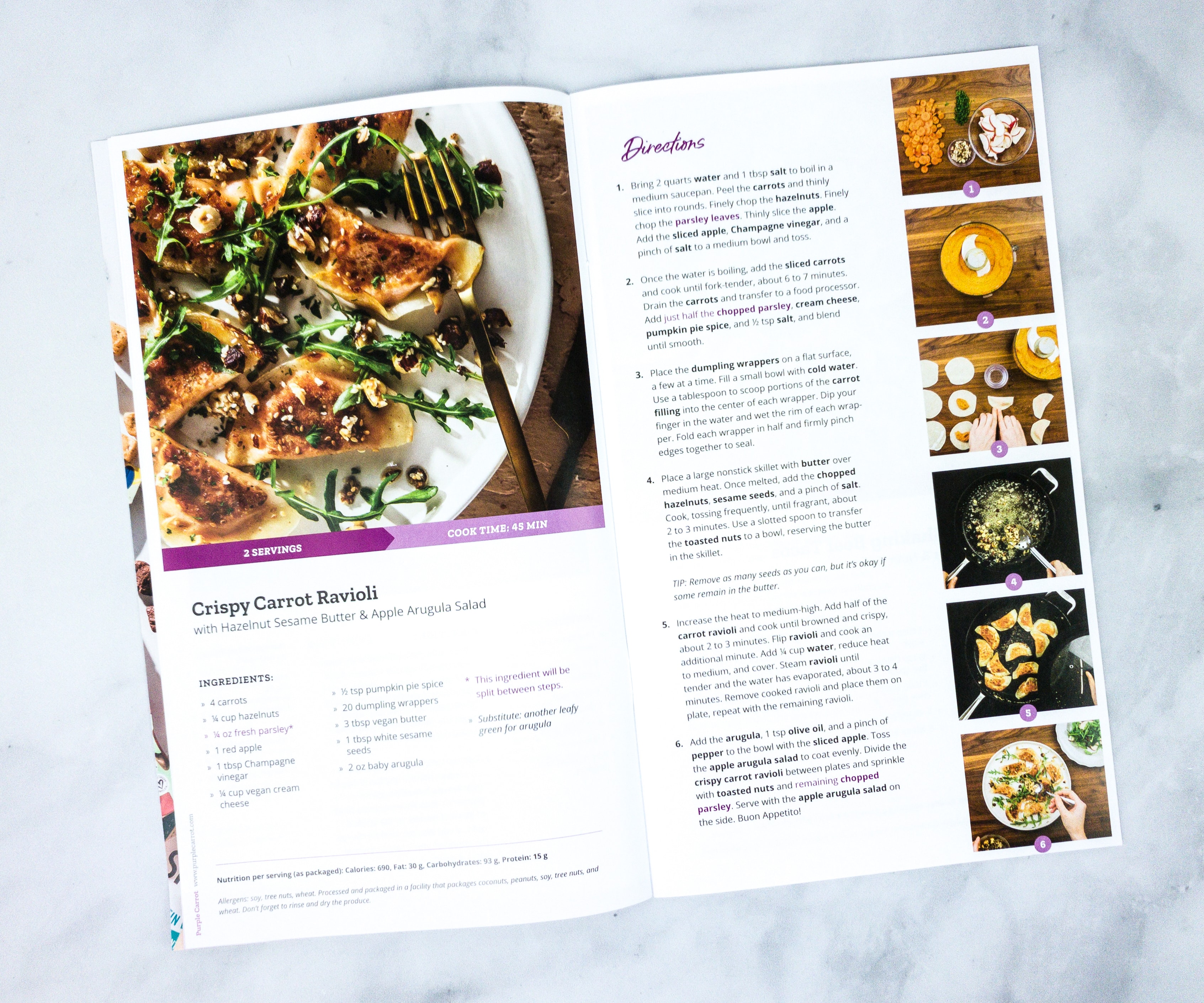 Crispy Carrot Ravioli with Hazelnut Sesame Butter & Apple Arugula Salad – 45 minutes, 690 calories per serving.
For this recipe, we used carrots, hazelnuts, fresh parsley, red apple, Champagne vinegar, vegan cream cheese, pumpkin pie spice, dumpling wrappers, vegan butter, white sesame seeds, and baby arugula. In case you want to recreate this and there's no baby arugula available, you can use another great, leafy vegetable instead.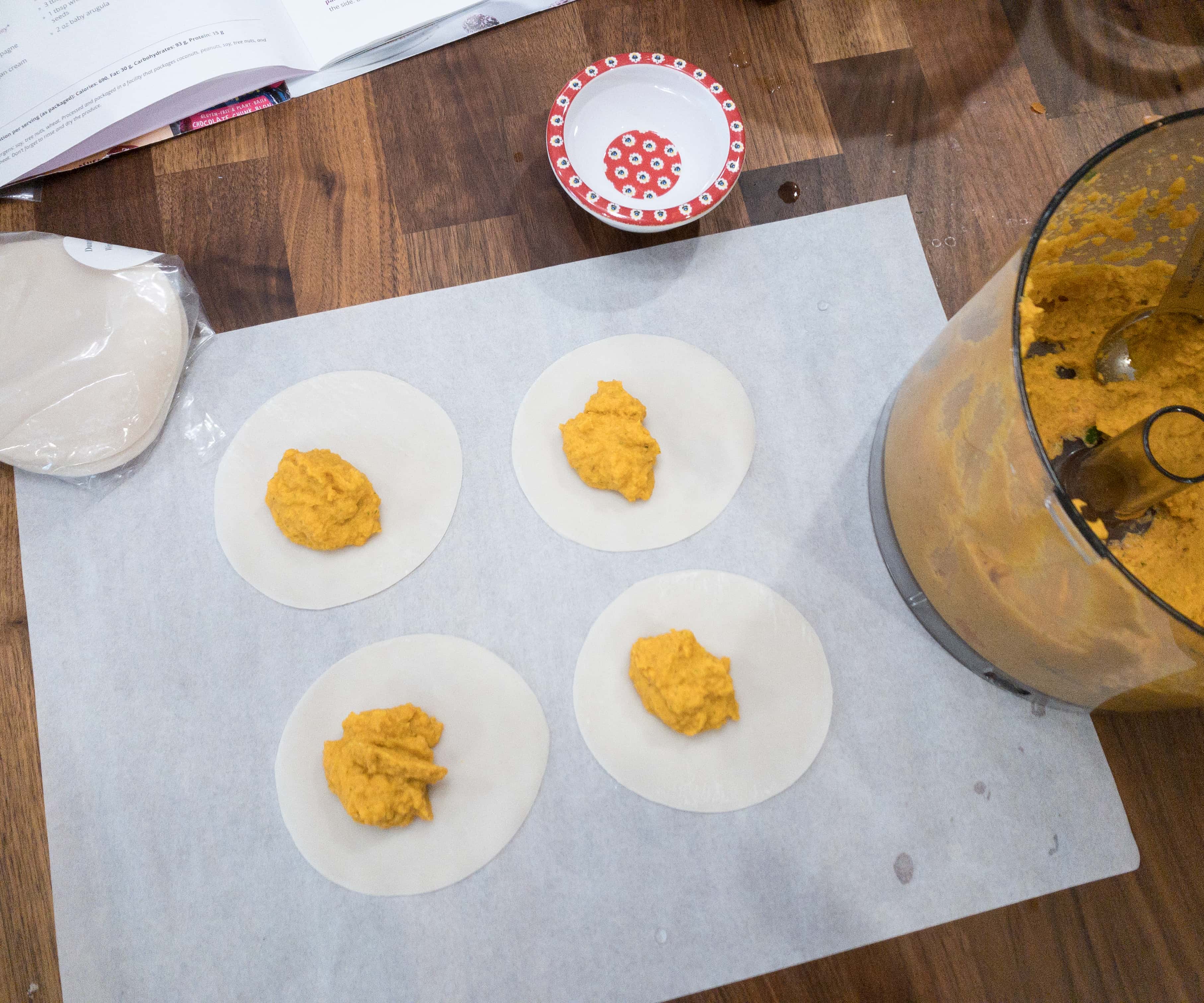 The instructions were really easy to follow. First, we prepared the veggies and then popped the required ingredients in our food processor to make the filling.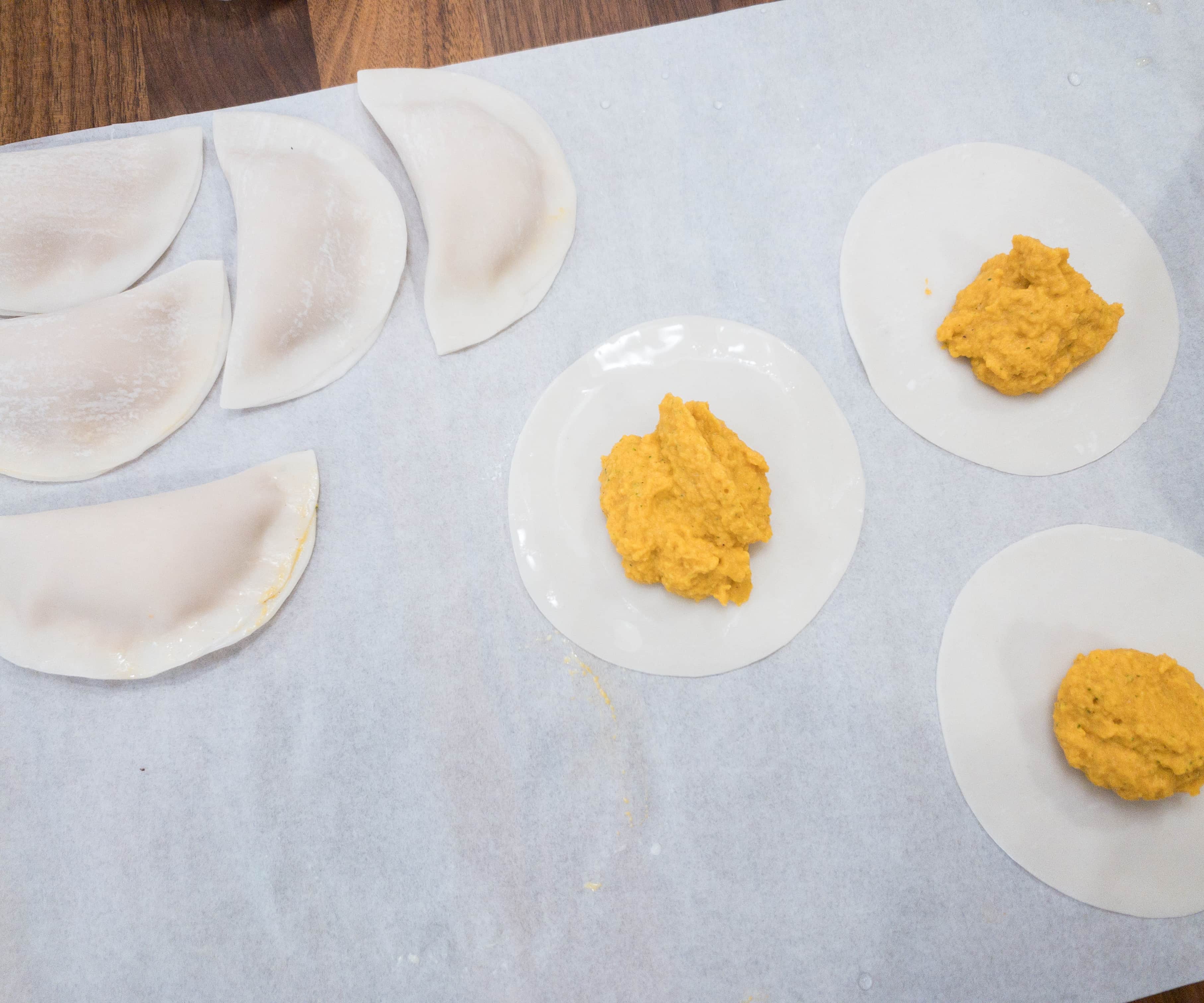 When the veggie filling is done, it's time to put them in the dumpling wrappers.
Just get one piece of wrapper at a time, scoop the filling using a tablespoon, and put on the center of the wrapper. Fold the wrapper in half and then seal the edges. Repeat until the last wrapper.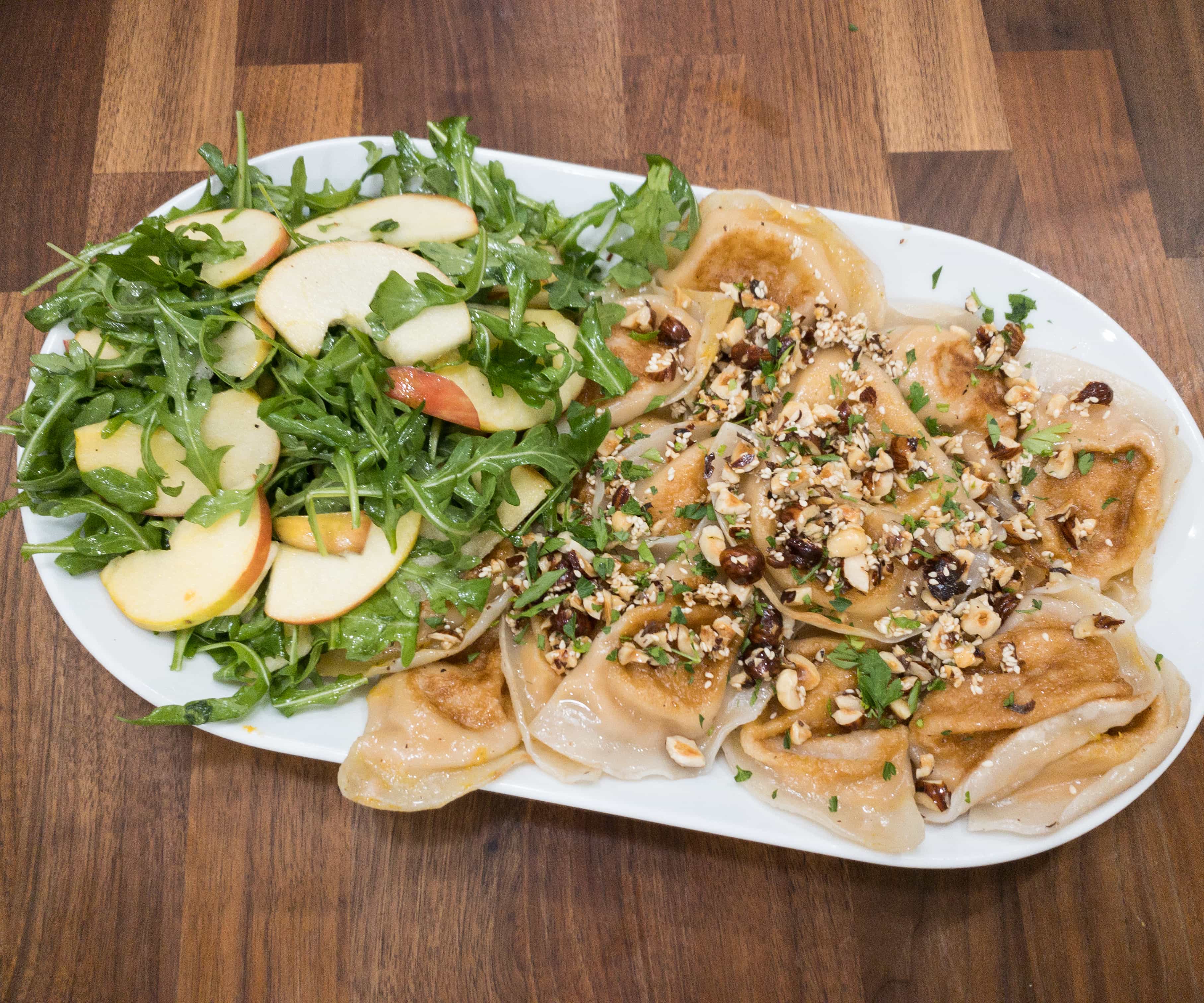 After making the ravioli, we tossed in some butter, chopped hazelnuts and sesame seeds in a hot pan. We sautéed it for a bit to make the perfect topping for our yummy carrot ravioli!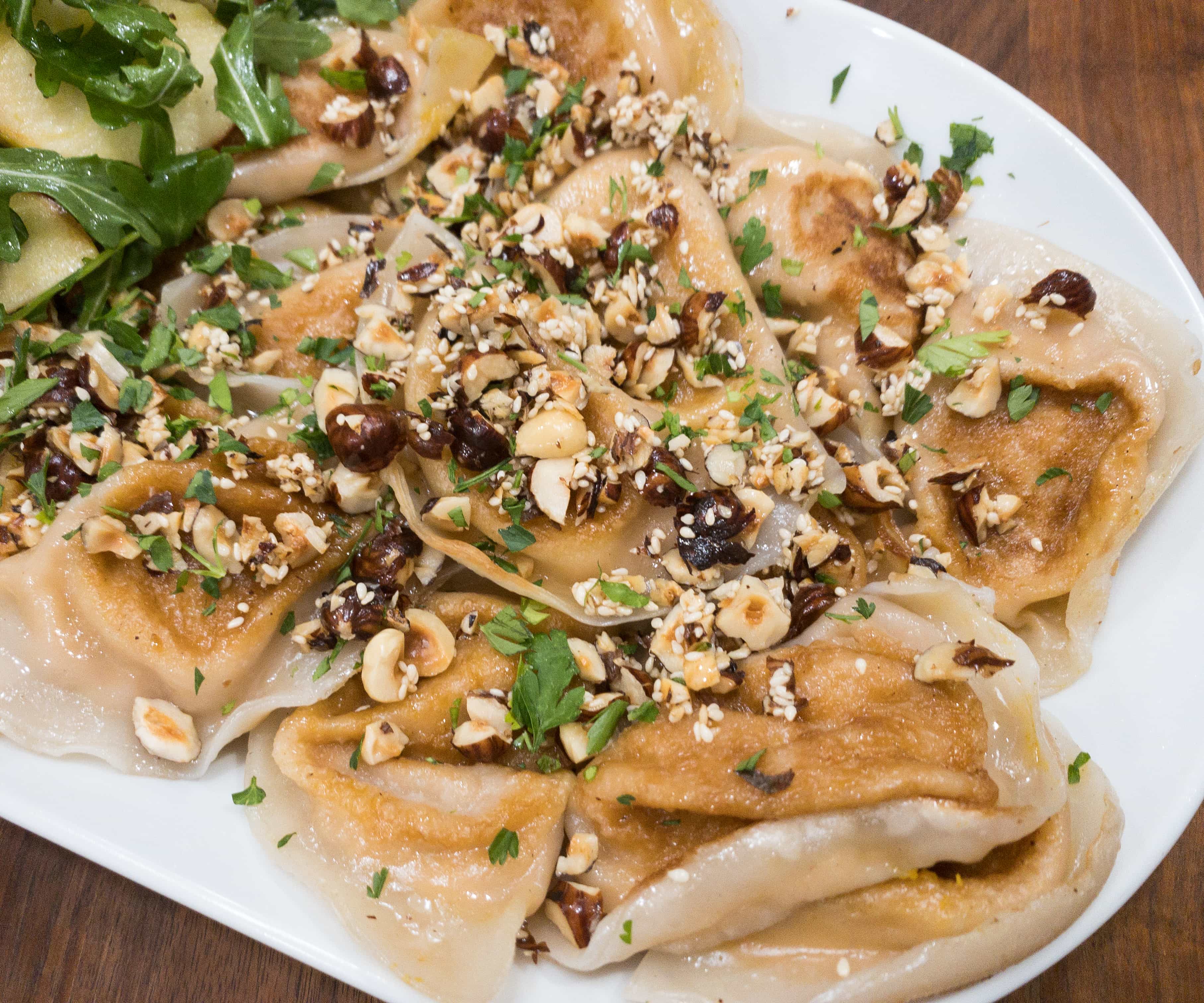 The hazelnuts add an irresistible flavor and a nice crunch to the salad!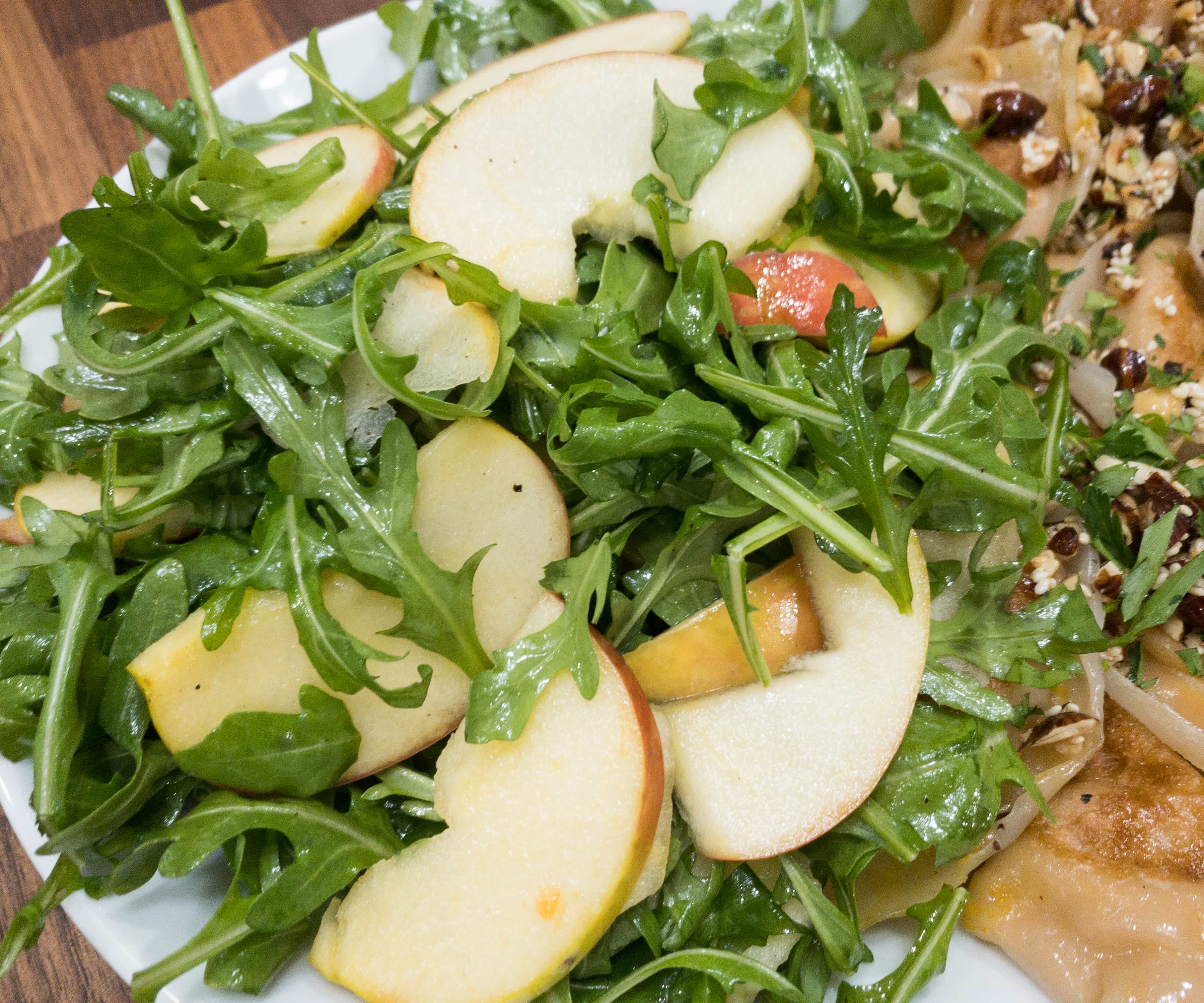 For the sides, we have baby arugula and apple slices tossed with olive oil and pepper along. It's so refreshing!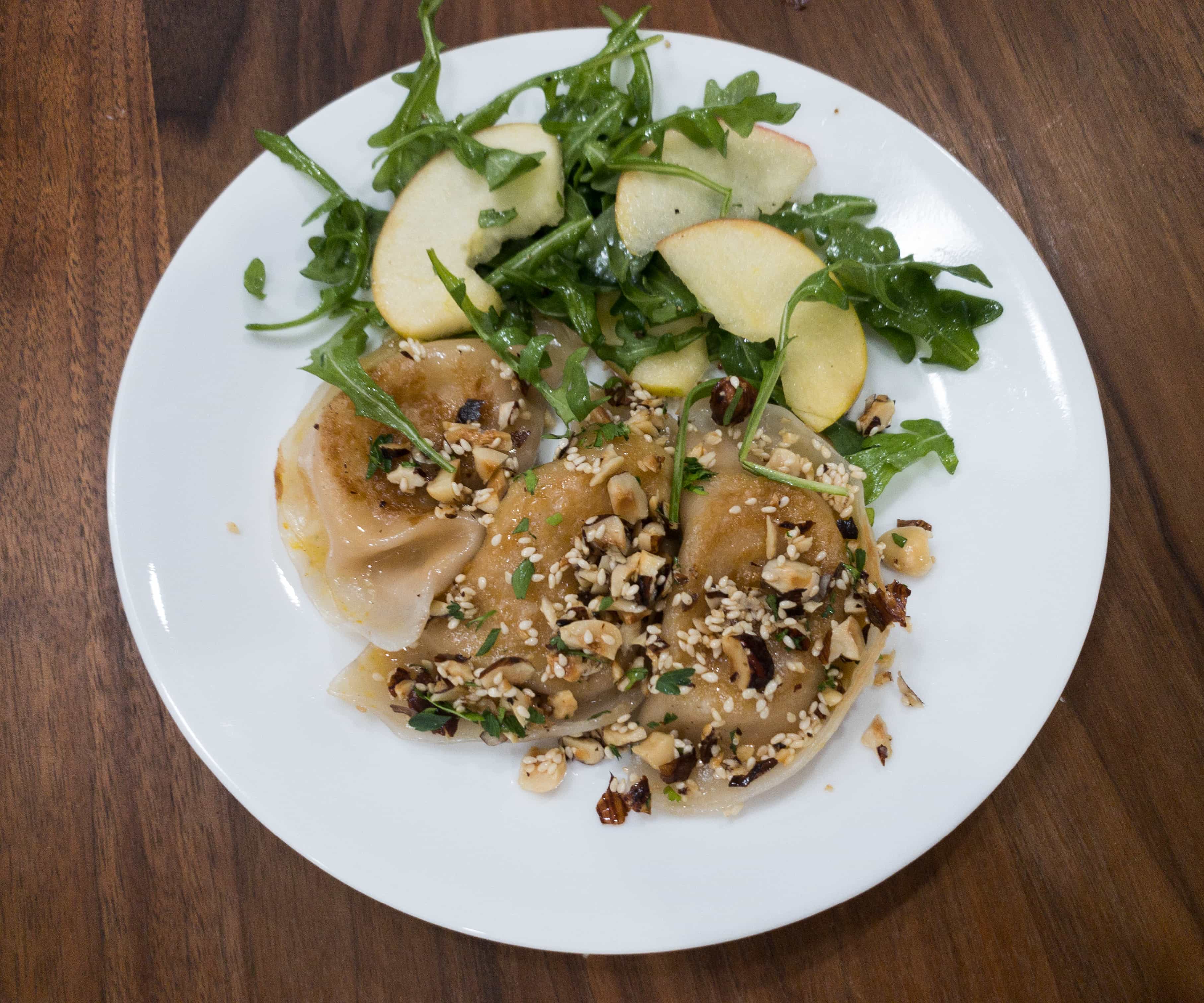 A single serving is enough to make me feel full. This dish takes a bit of an effort to make because of the ravioli but I tell you, it was well worth it!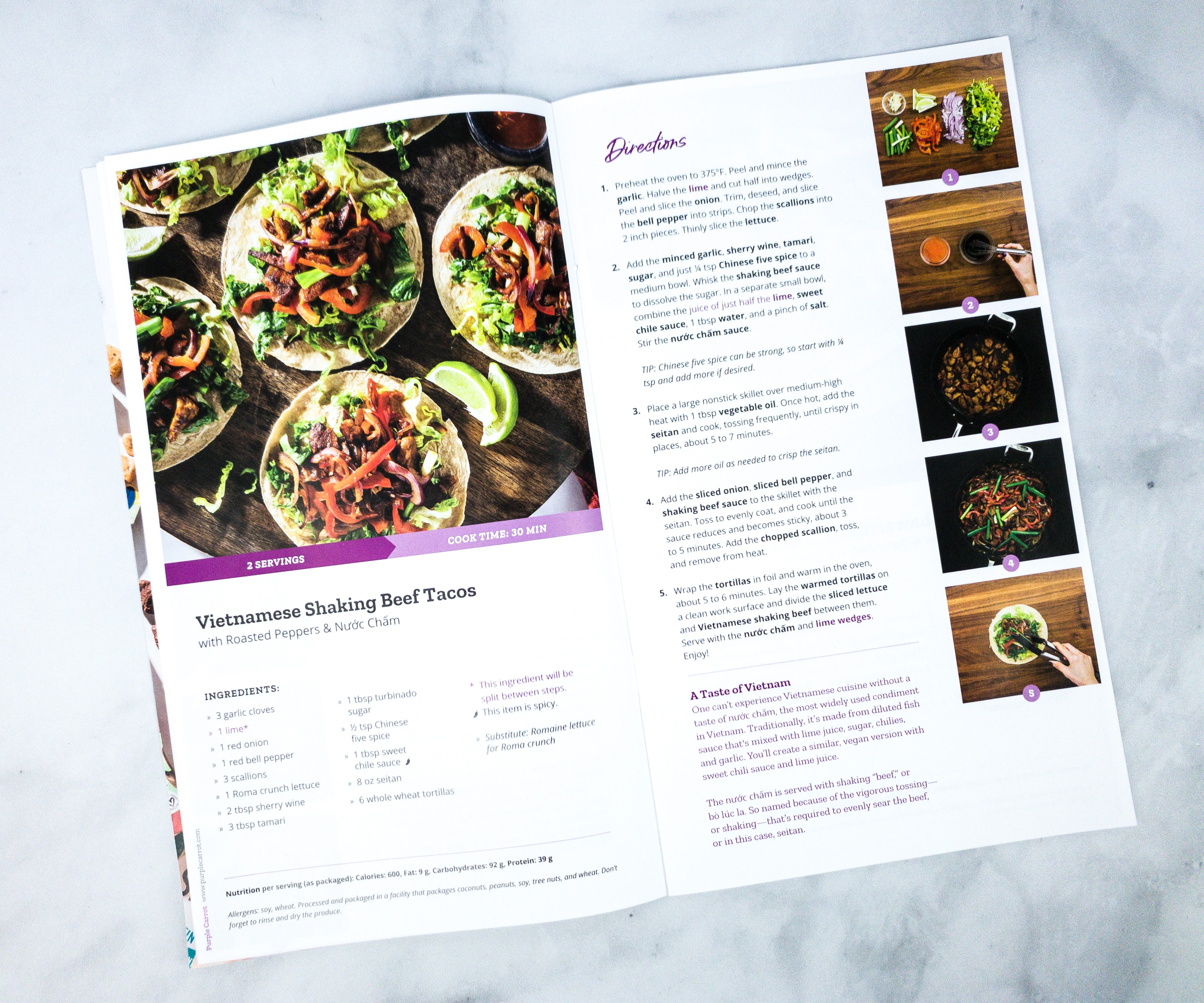 Vietnamese Shaking Beef Tacos with Roasted Peppers & Nuoc Cham – 30 minutes, 600 calories per serving.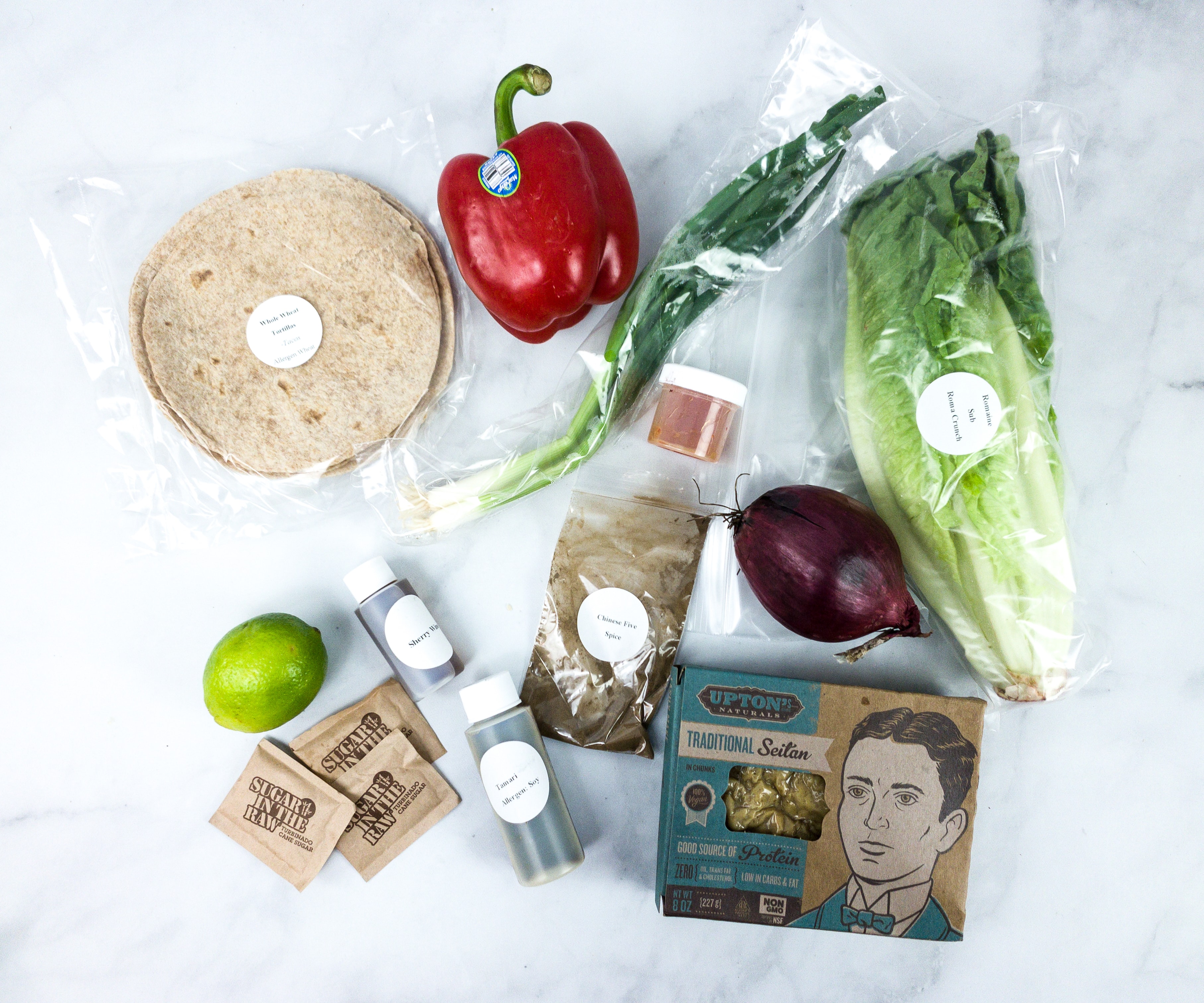 This was my most awaited meal in this whole box! For this, we used garlic cloves, lime, red onion, red bell pepper, scallions, Roma crunch lettuce, sherry wine, tamari, turbinado sugar, Chinese five spice, sweet chile sauce, seitan, and whole wheat tortillas. According to the recipe, romaine lettuce can be used as a substitute for Roma crunch lettuce.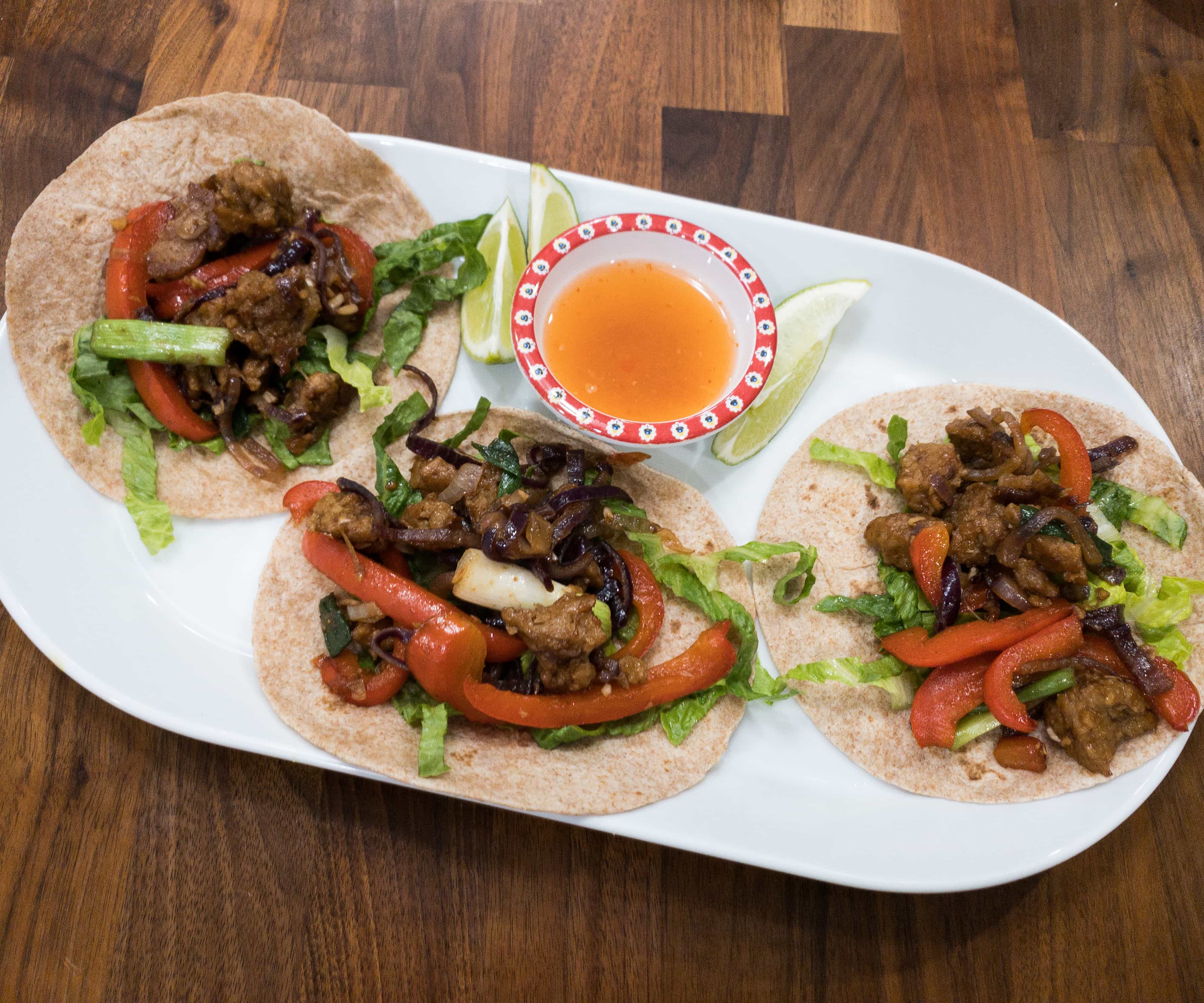 Who knew you could make this restaurant-worthy meal right in the comfort of your own home? Plus, I learned how to make the famous Vietnamese Nuoc Cham, thanks to this recipe!
It's the perfect meat-veggie balance! With each bite, you get meat along with crunchy, flavorful veggies. This was quite spicy, but the heat intensifies the flavor more. The dipping sauce was also wonderful, I had to stop myself from pouring it over the whole thing! The flavors go really well together and my mouth is seriously watering as I type this because I can still remember the yummy goodness of this dish!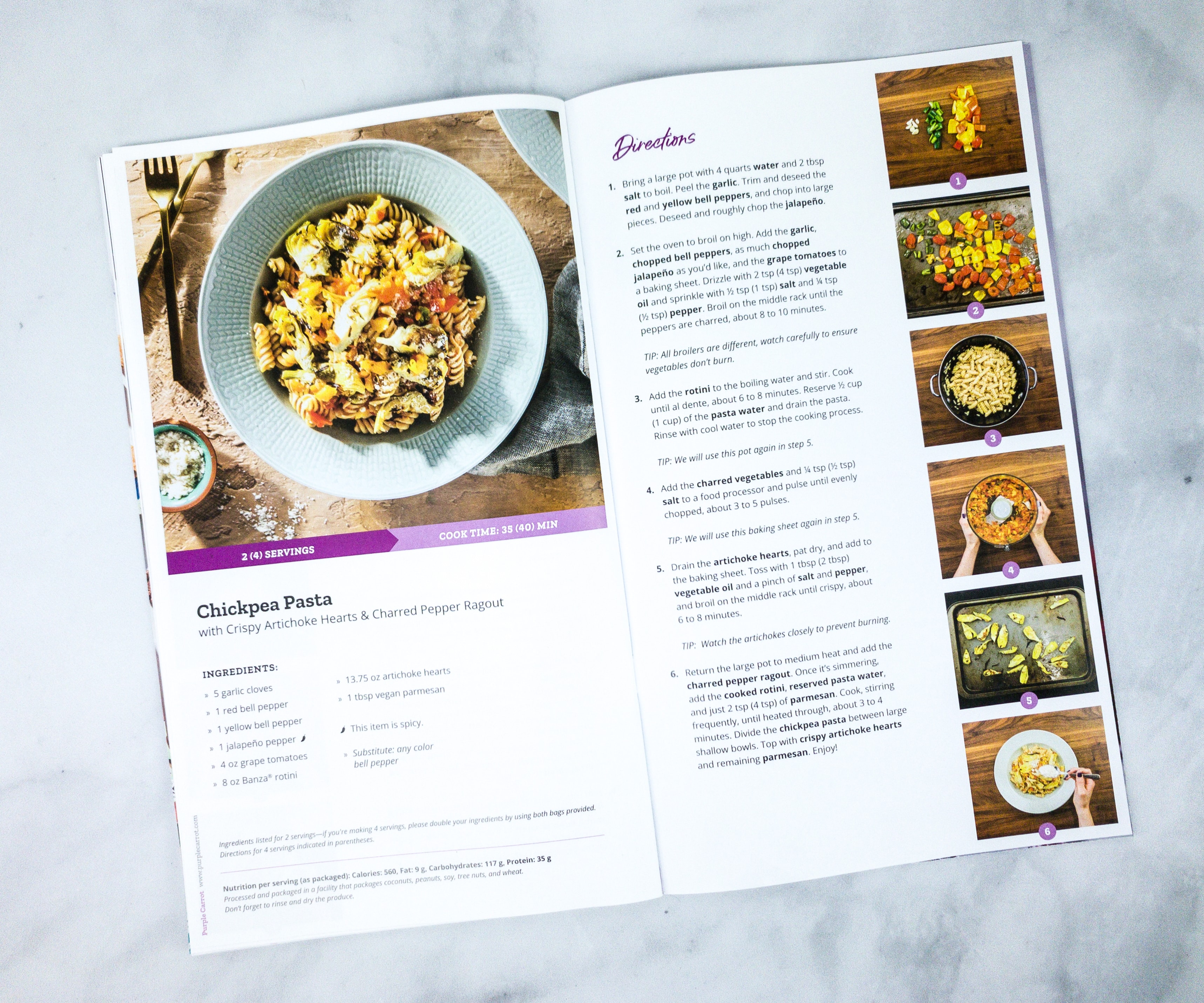 Chickpea Pasta with Crispy Artichoke Hearts & Charred Pepper Ragout – 40 minutes, 560 calories per serving.
For the third recipe, we're using garlic cloves, red bell pepper, yellow bell pepper, jalapeno pepper, grape tomatoes, Banza rotini, artichoke hearts, and vegan parmesan.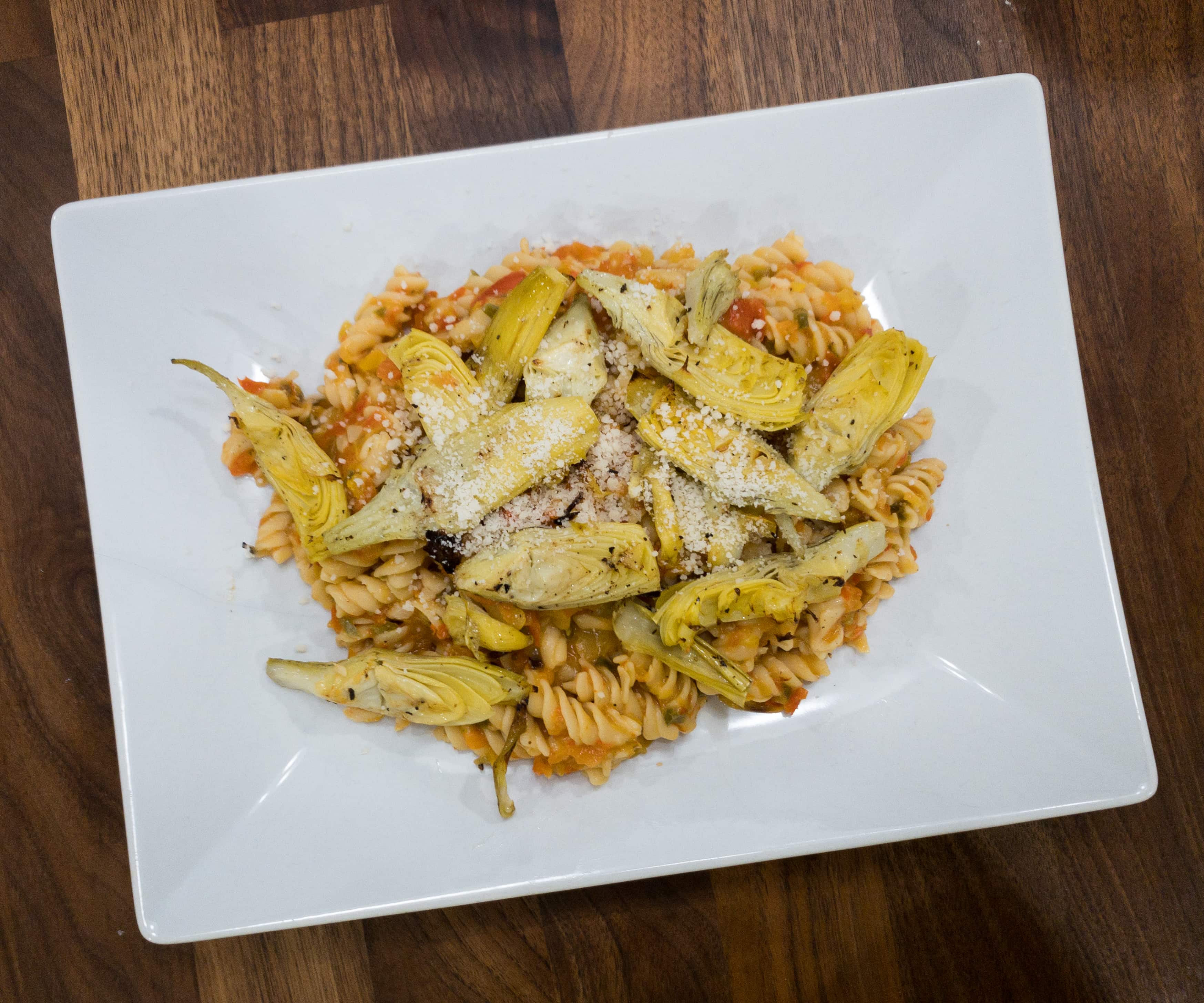 I love chickpeas and this was actually a great way to eat them aside from hummus. This pasta dish is super simple, yet full of flavor. It's very healthy too!
I love how the artichoke hearts remained a bit crunchy even after cooking. It adds texture to the dish and it goes really well with the al dente pasta! The bell peppers give that right amount of flavorful spice without the heat. It's such a nice addition to this whole meal.
I'm so happy we got to try new recipes in this month's Purple Carrot Box! It's been a while, but this box was worth it! My favorite is still the Vietnamese Shaking Beef Tacos. The Vietnamese take on tacos really took the experience to a whole new level. I still can't get over the dipping sauce because it's so good. The chickpea pasta was also great. It's full of health benefits without sacrificing the quality of flavor! The Carrot Ravioli is also a crowd favorite in our home. The kids loved it! Overall, this was an amazing box! Each dish was well worth the time spent making them. The recipe booklet was also a really nice addition because there are more recipes we can make at home! This subscription is surely a great way to get you and keep you eating healthy!
What do you think of this month's box?