Quip offers a subscription plan for oral care products. Starter sets start at $25, which includes a sonic vibrating electric toothbrush with timer mode, a handy holder that stands, suctions to walls and travels hygienically, plus optional anti-cavity mint toothpaste. Refill plans start at $5 and ship every 3 months.
This is the review of a $40 starter set including a Quip All Black electric toothbrush. Each purchase will help provide oral health education and dental care for thousands of disadvantaged families.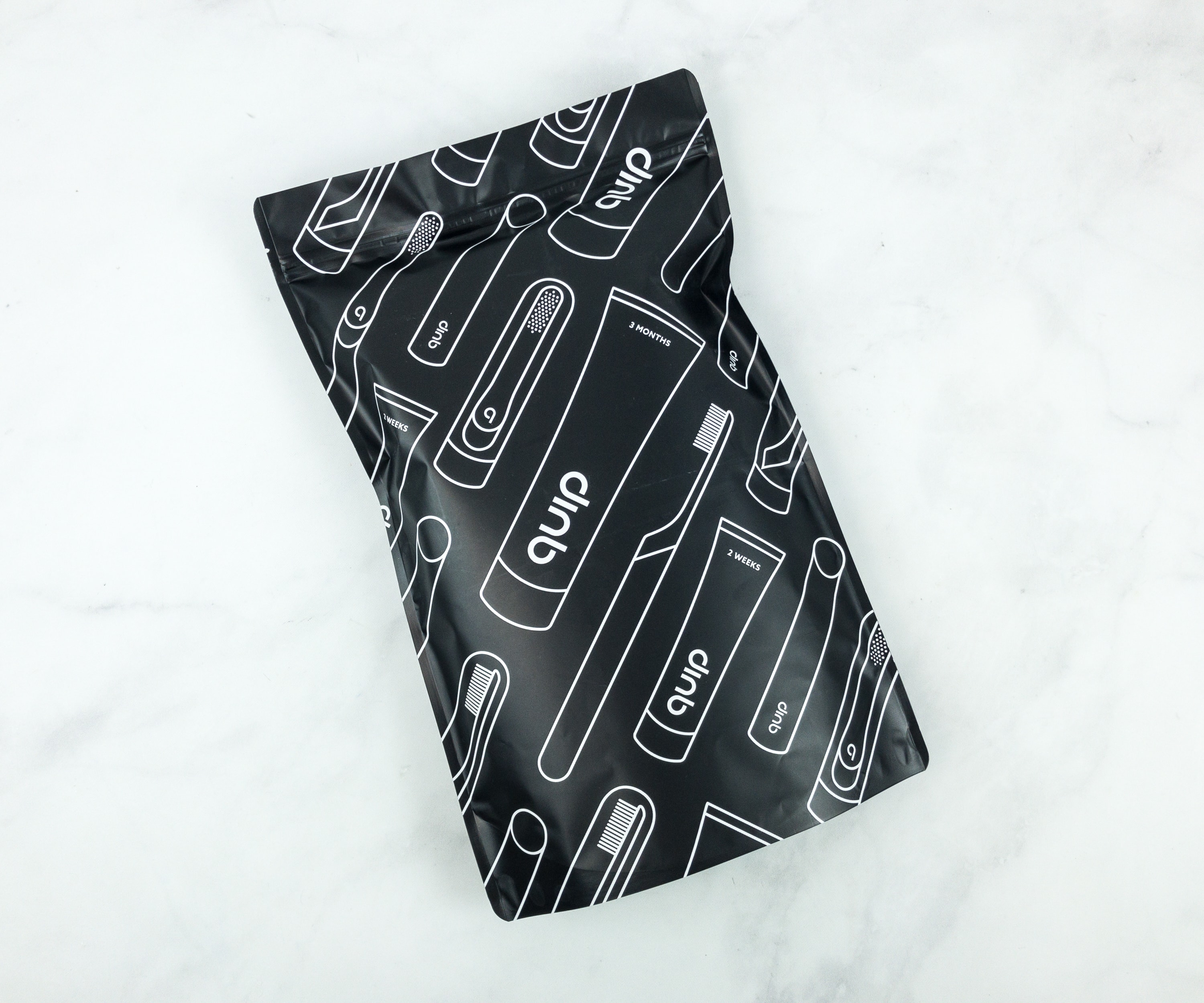 You can choose to prepay your refills or even get multiple starter sets in one pack, for a couple or family! Since there are 8 colors, you will never mix up your toothbrushes again!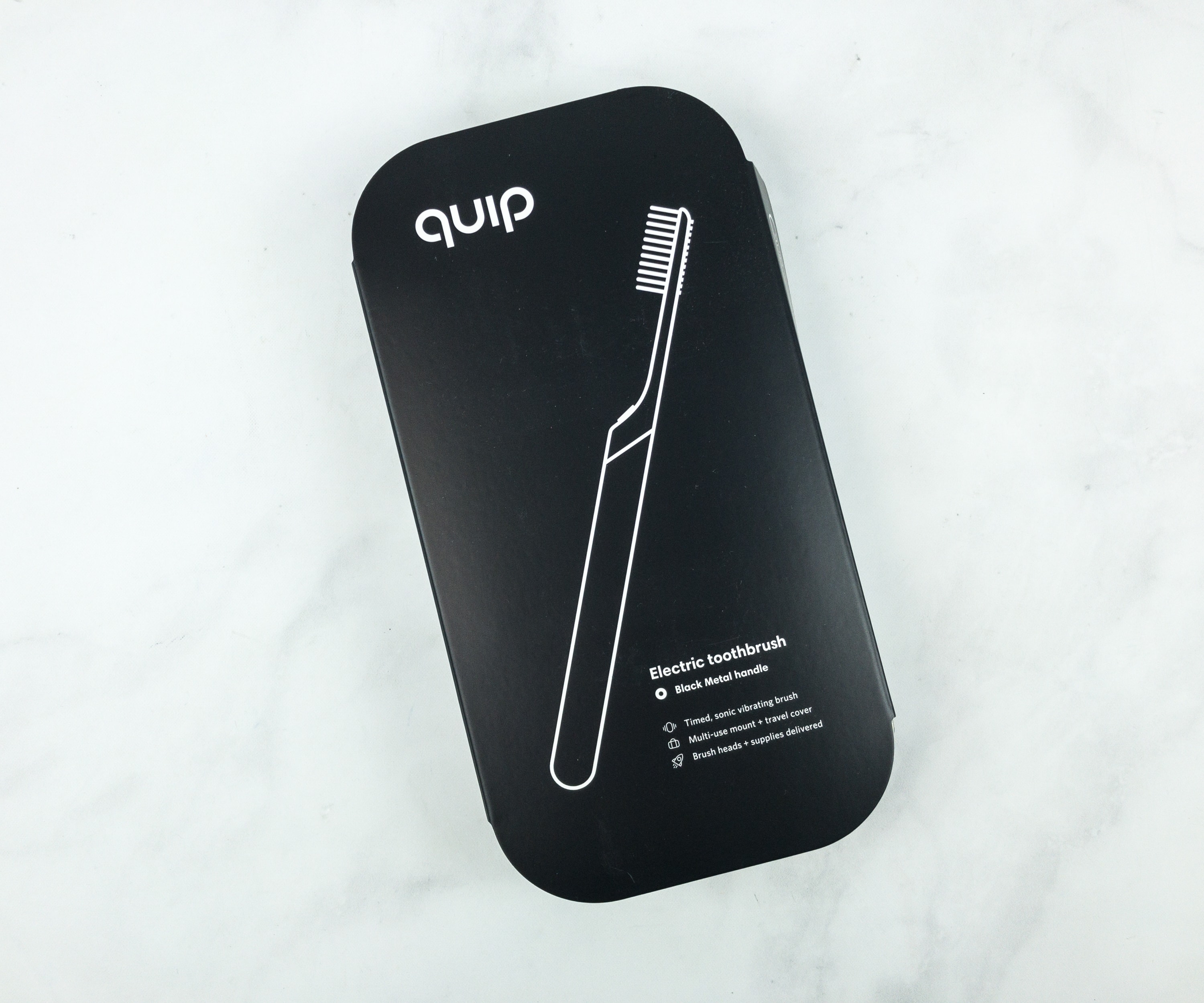 The electric toothbrush came in an elegant black container.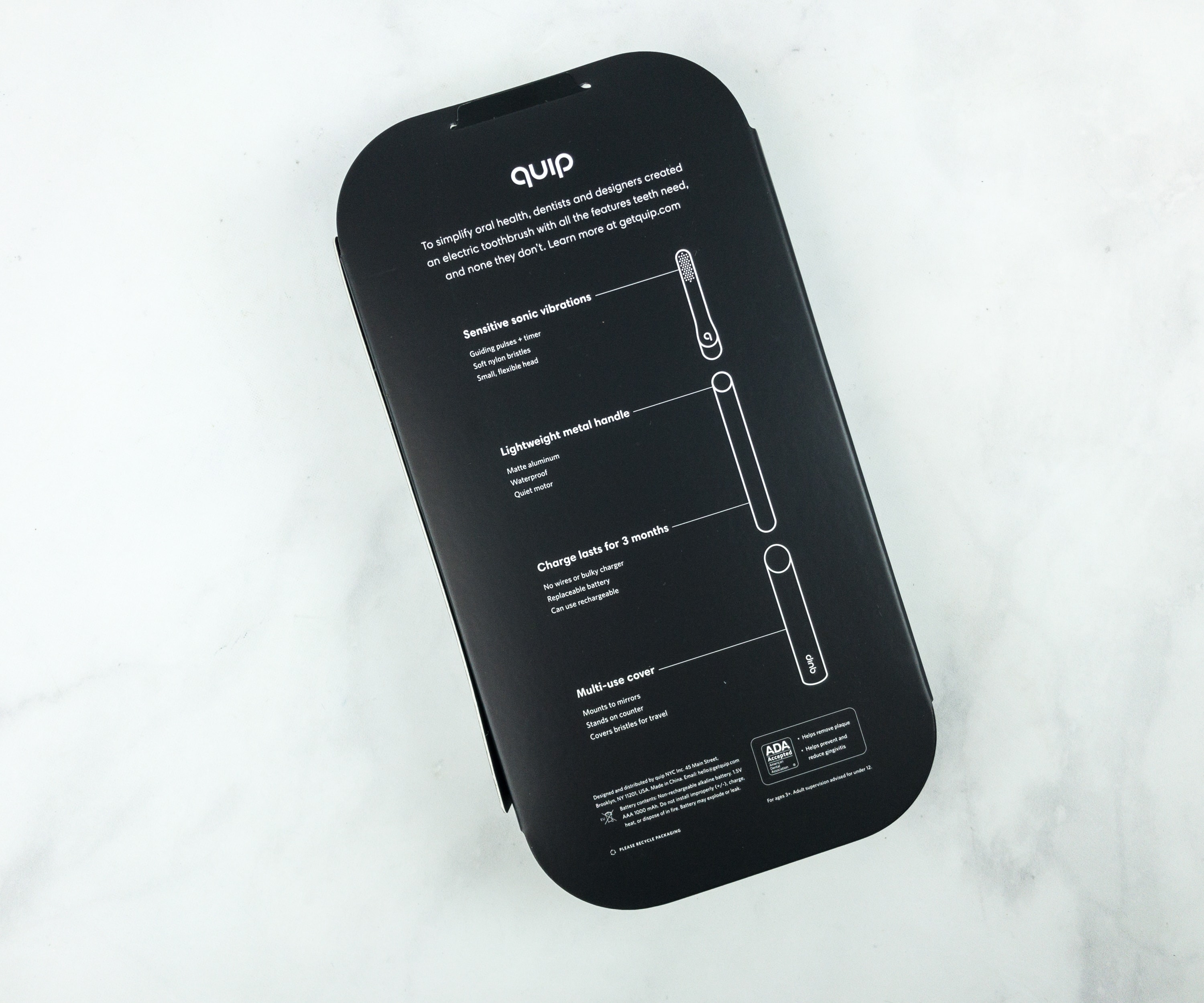 The back of the container provides simple yet essential information about the brush.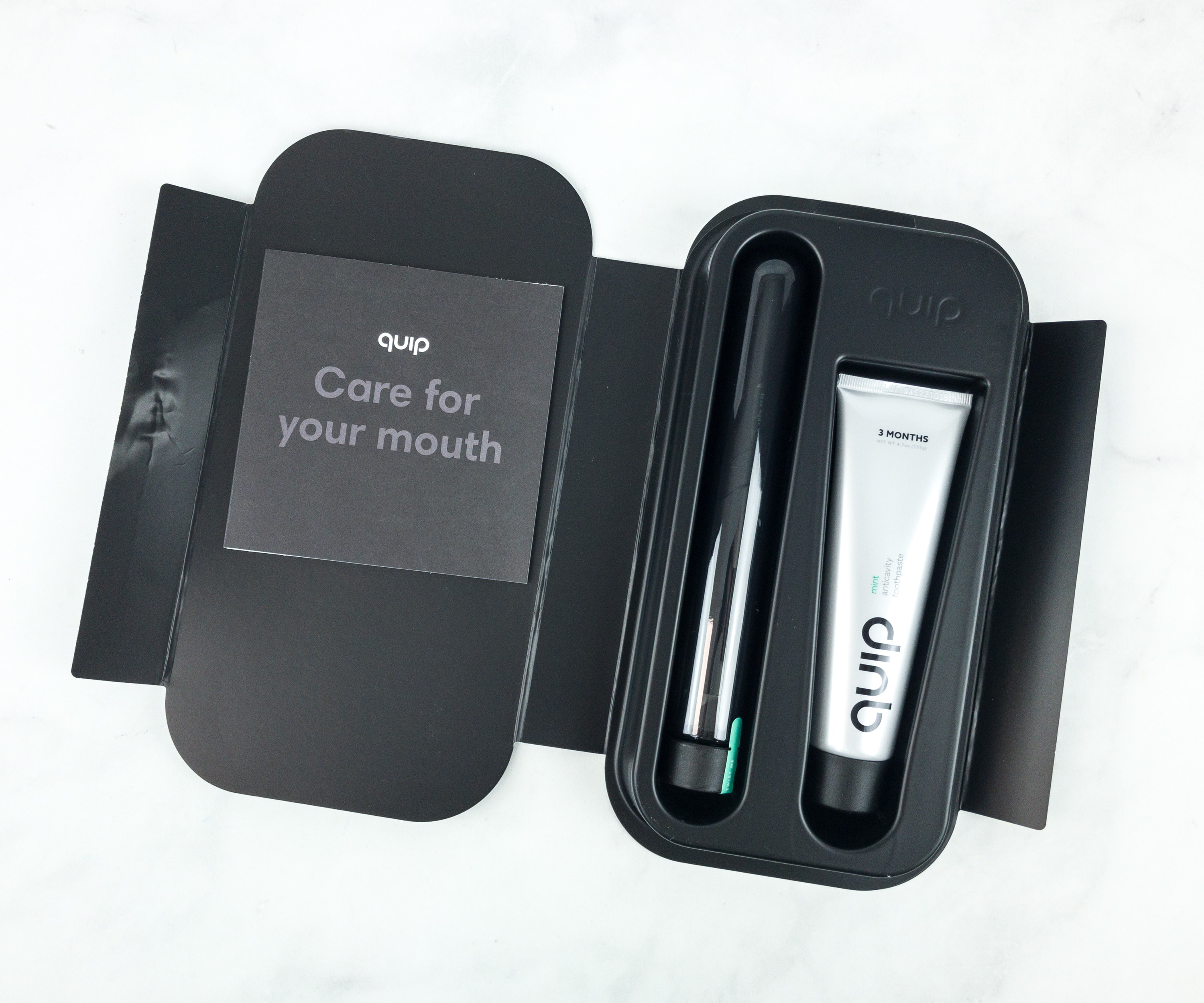 It's a customized container, making sure that the brush and toothpaste arrive in good condition and stays well in place.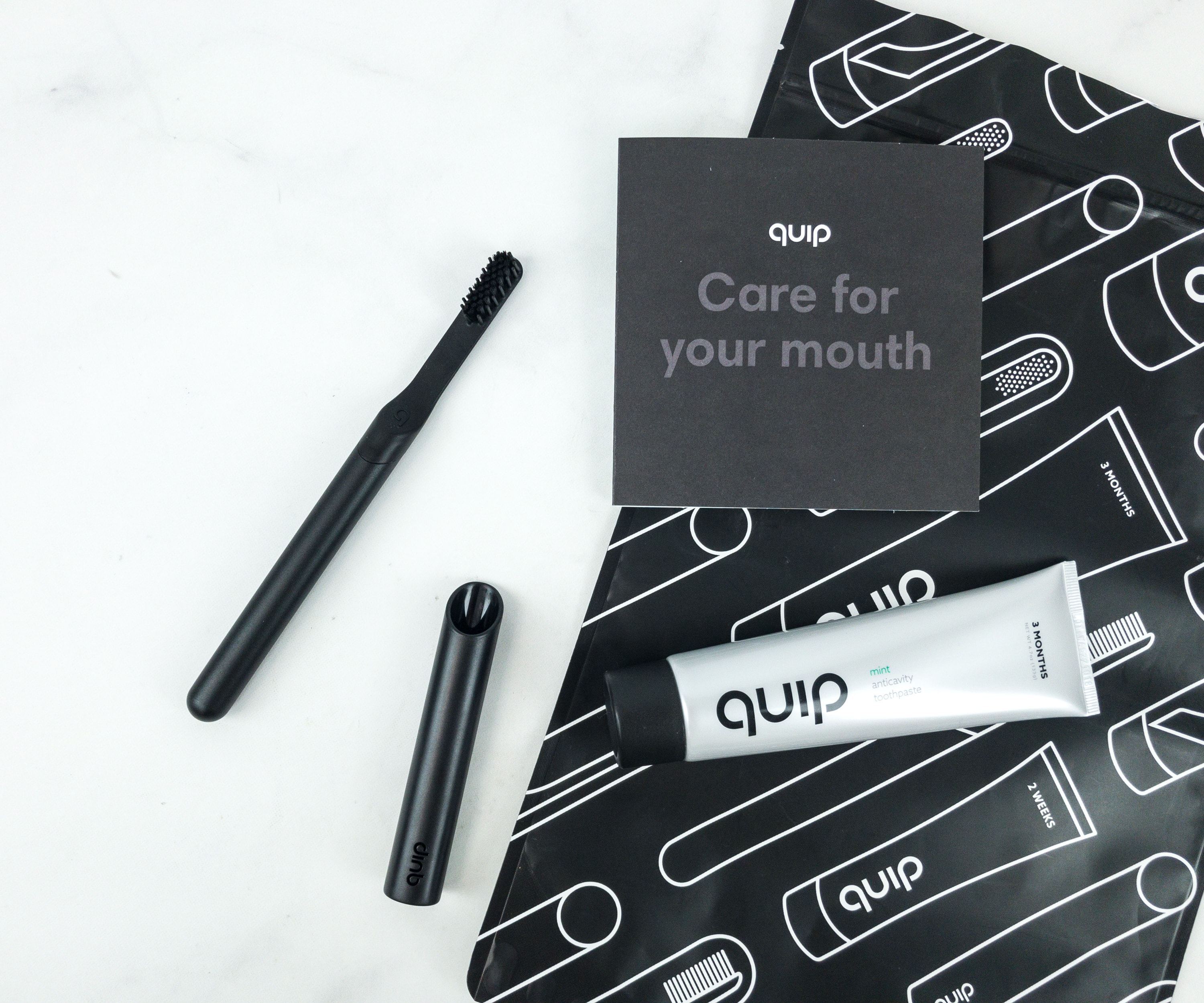 Everything in my pack!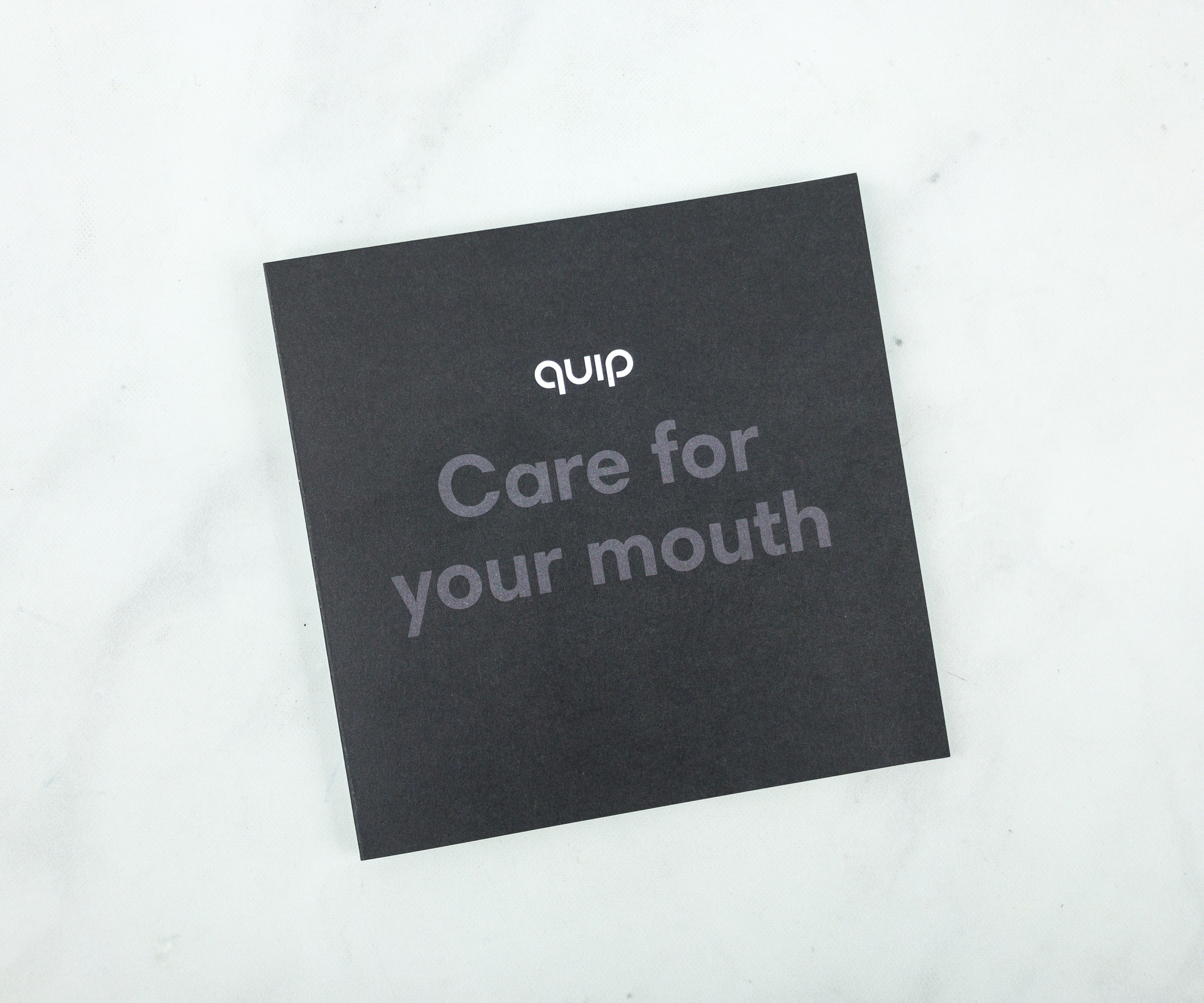 The starter set also comes with an oral care booklet!
According to the information card, the designers of this subscription learned that the key to oral health was sticking to basic preventive habits, which is what most of us forget.
The booklet includes a step-by-step procedure on how to prepare the brush. You simply unpack, set-up, and brush!
Featured on this part of the booklet is the brush and the paste, which is the basic content of the pack.
The brush head and toothpaste refill plan ships automatically scheduled every 3 months. You can also get $5 credit for every refills you'll give to friends or family. Plus, your quip is covered for the life of your refill!
quip offers a lifetime guarantee for all quip brushes that are associated with an active refill plan! For items not associated with an active refill plan, your quip will be covered until one year from the date of purchase.
Here are some helpful tips to keep your mouth fresh all the time and for a better brushing experience!

Quip Mint Toothpaste. This toothpaste contains sodium fluoride, an active ingredient which keeps the teeth clean, healthy, and strong while providing the mouth a fresh feeling all the time.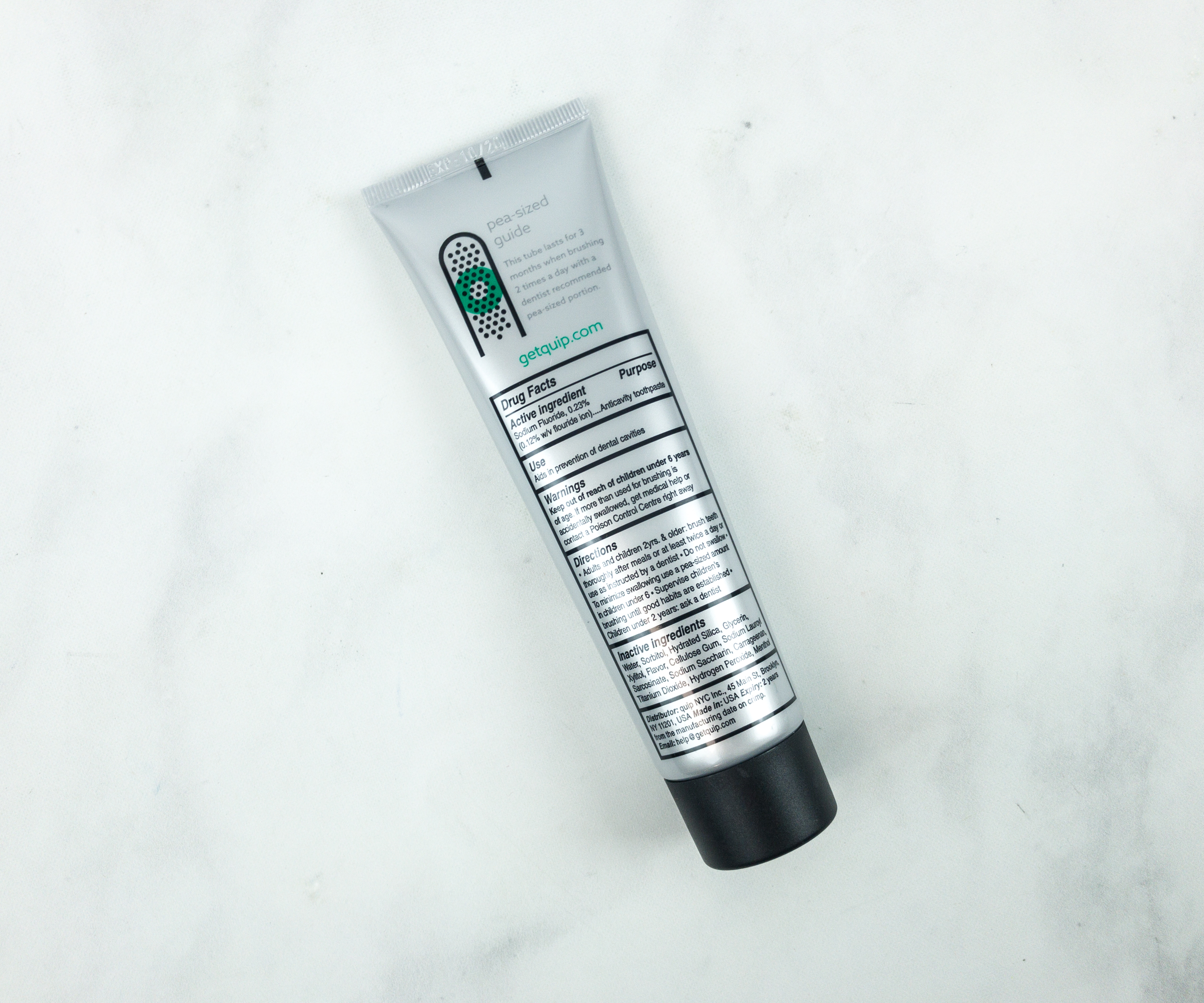 The back of the container indicates essential information about the toothpaste like ingredients, warnings, and directions for use. Good to know, their toothpaste does not contain sodium lauryl sulfate (SLS).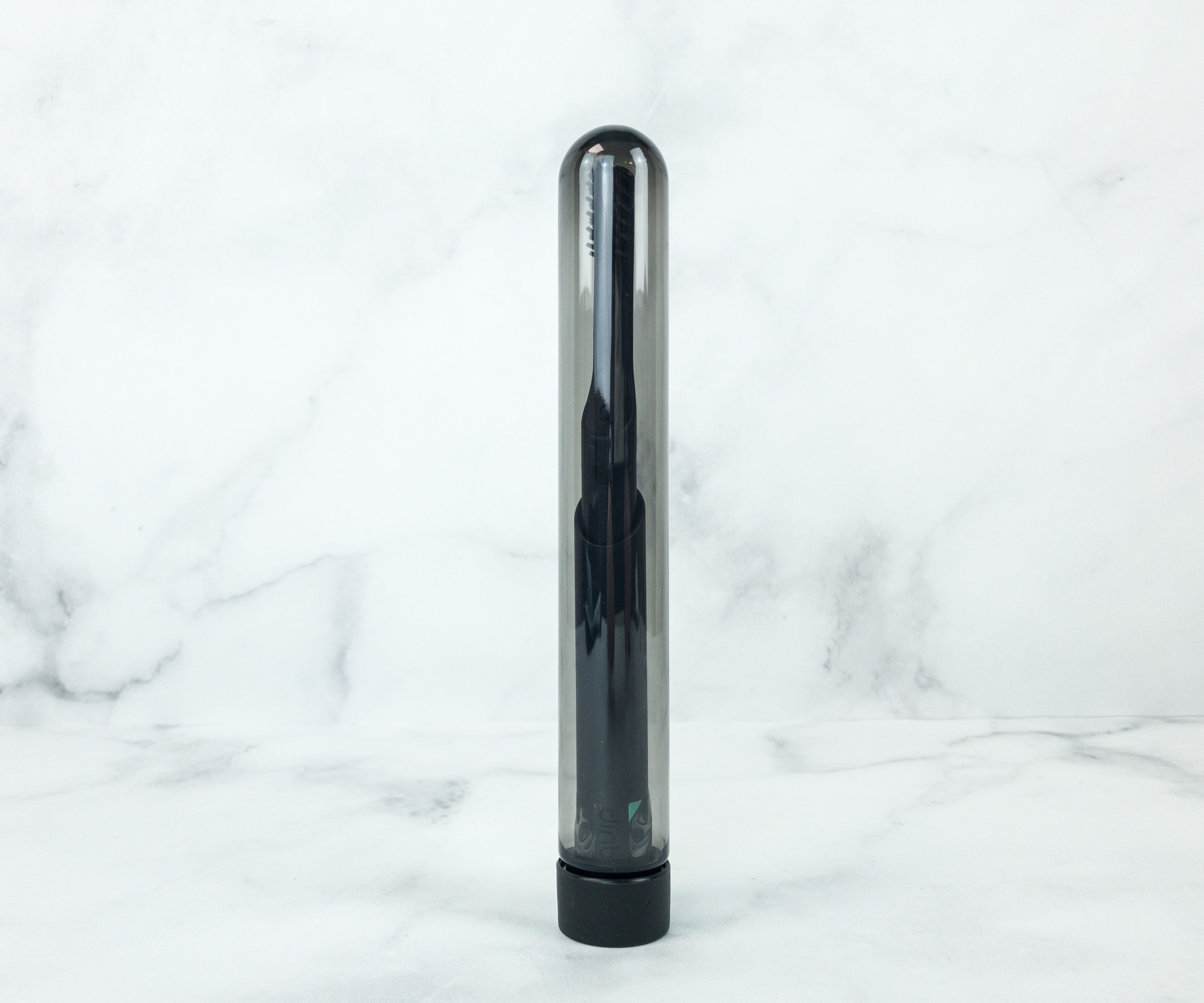 This electric toothbrush includes a dark, transparent, hard plastic cover. Simply slide the cover over the bristles for protection when traveling.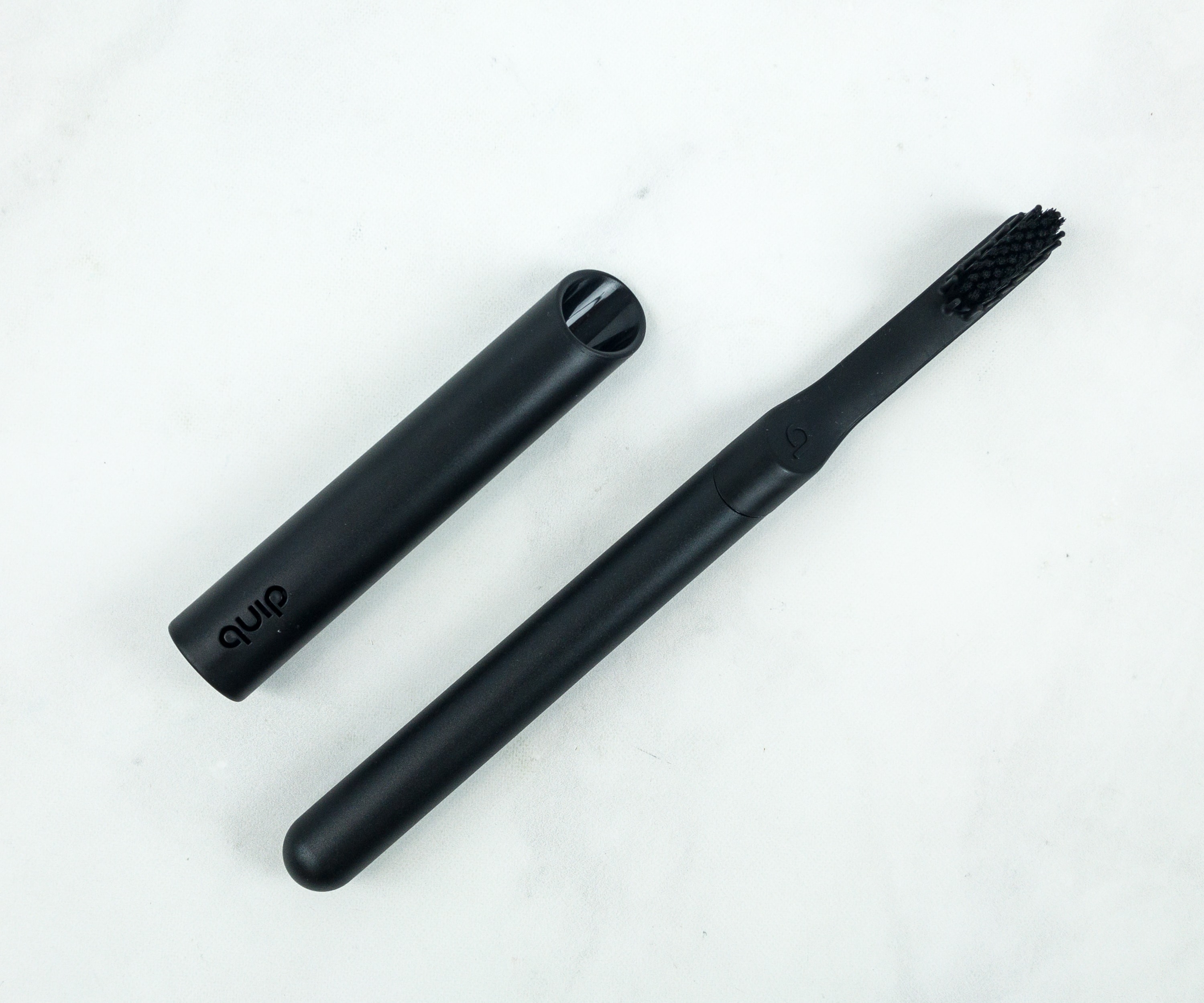 Aside from the plastic container, the electric brush also comes with a black cap that protects the handle while keeping it safe when not in use.

This base cap can be stuck to any clean, glossy, flat and dry; mirror, glass, or tiles.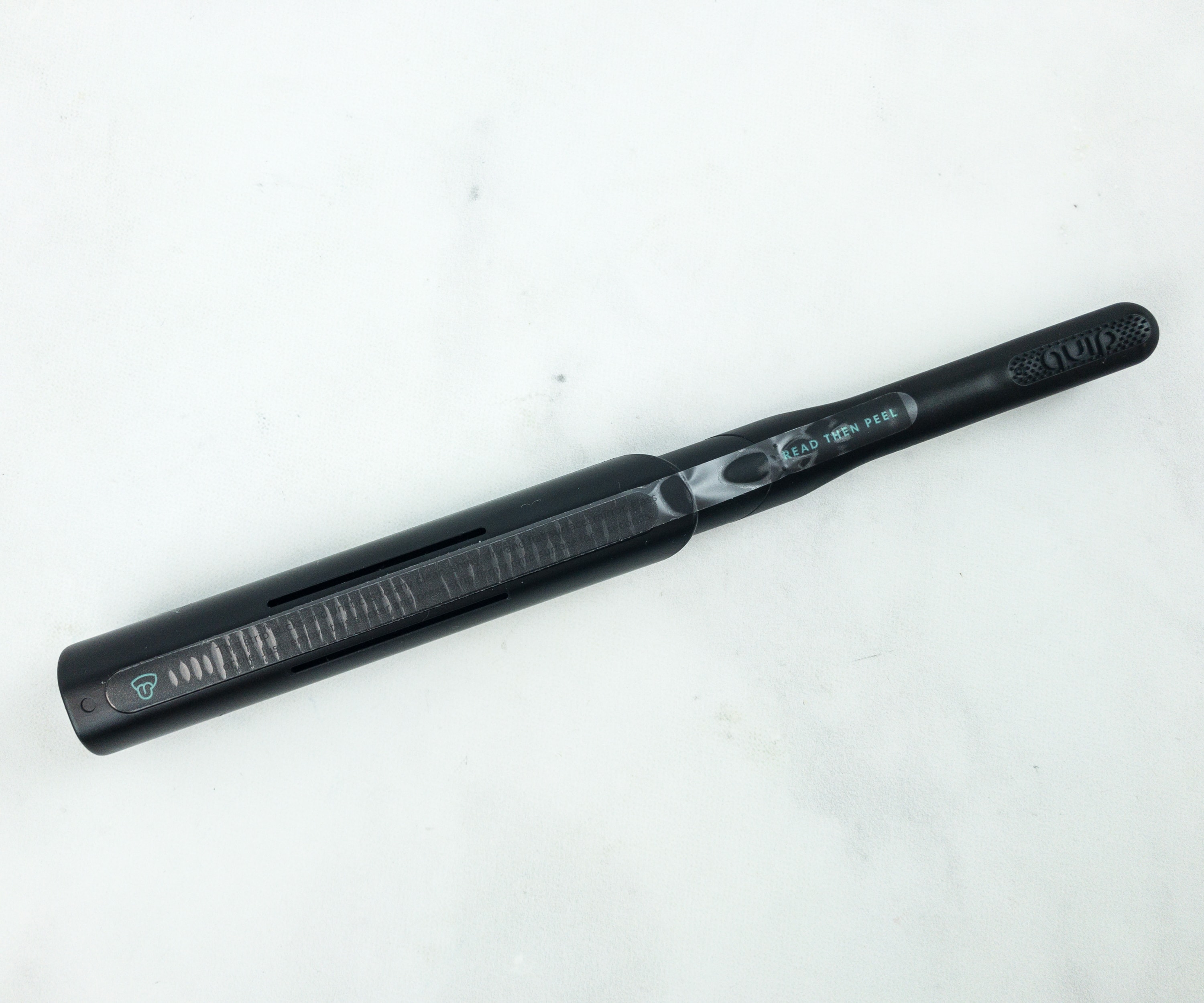 To attach, just remove the sticker and press the strip firmly into the surface for 5 seconds. You can also check the details at getquip.com/cover for a more detailed explanation.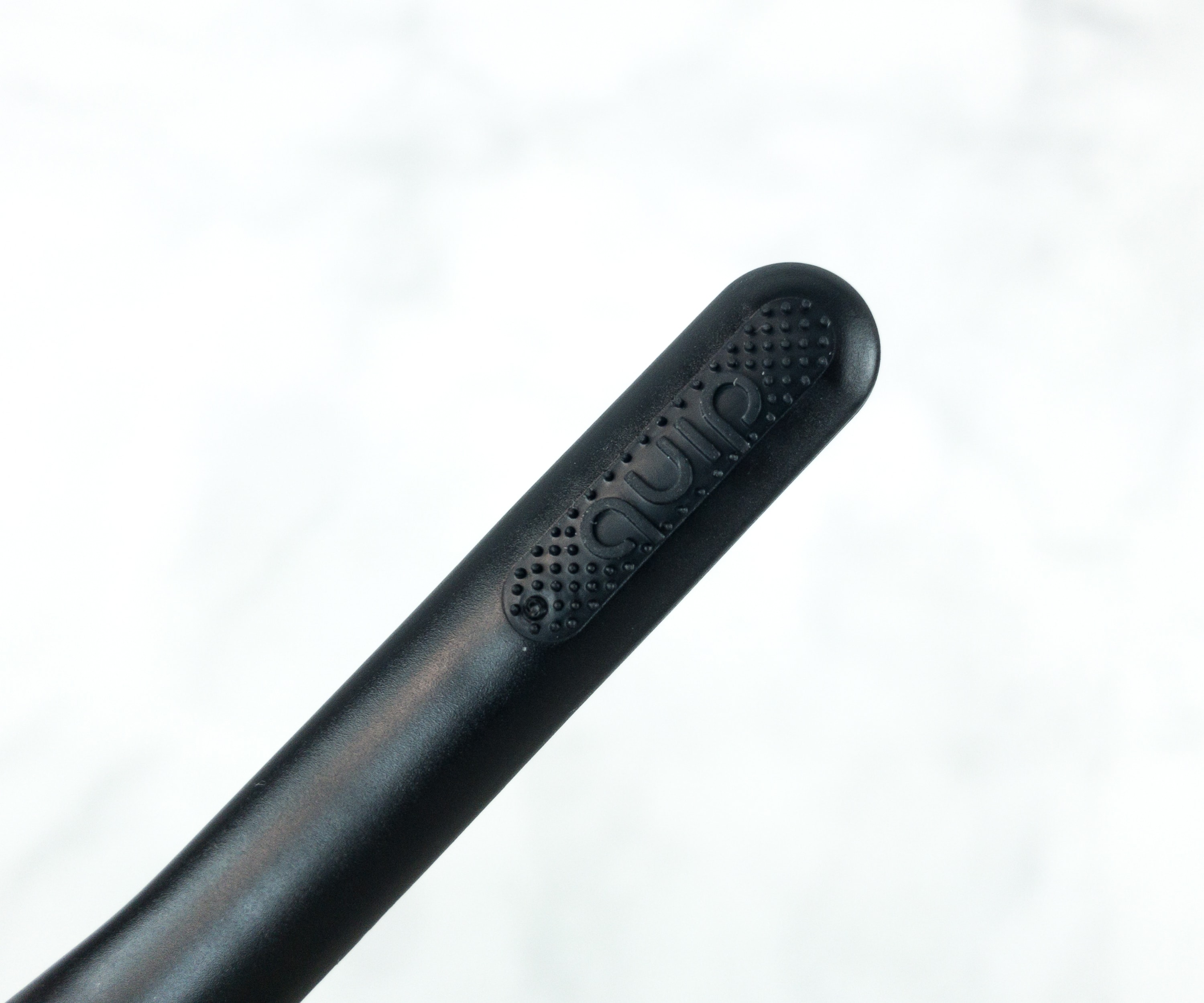 The bottom part of the brush is made with rubber, making it slip-proof and waterproof to avoid possible circuit malfunctions.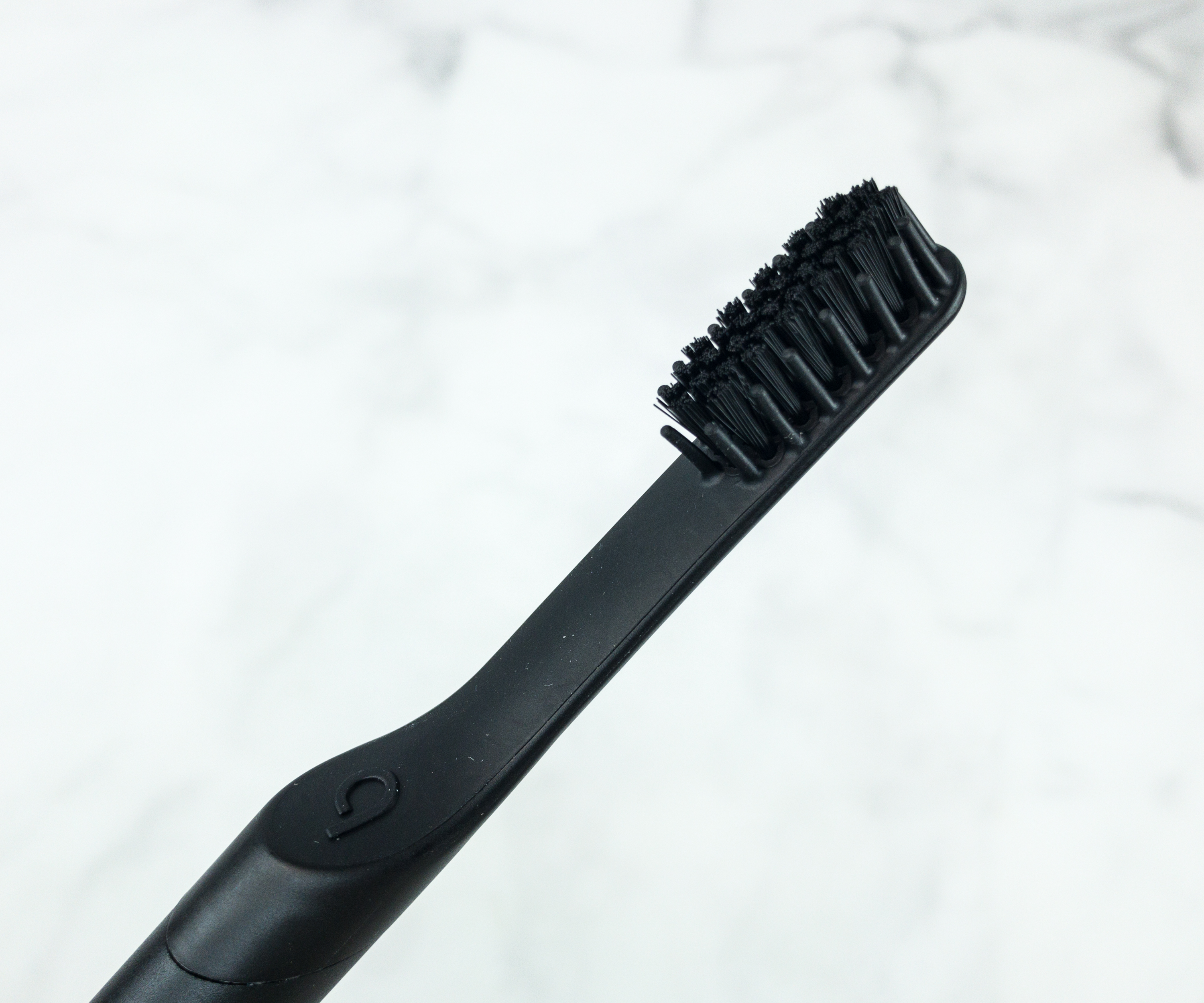 The bristles feature a perfect amount of sonic vibration which guides the pulse in providing a better brushing experience. It has no excessive power or any unnecessary modes, just a plain two minutes of cleaning.
This electric toothbrush comes in three different parts: the handle, mechanism, and toothbrush head. They even provide a triple A battery. All you just need to do is assemble and use!
Quip never ceases to amaze me! This is an impressive electric toothbrush that brings extraordinary care for my teeth and mouth. It's so slim, lightweight, and very handy, making it the ideal toothbrush to bring anytime, anywhere. I also love the inclusion of the three-month pack toothpaste. This is by far the best toothbrush subscription I've ever tried! It's also classy and modern, and looks great in my bathroom or my travel kit!
Are you getting a Quip subscription?