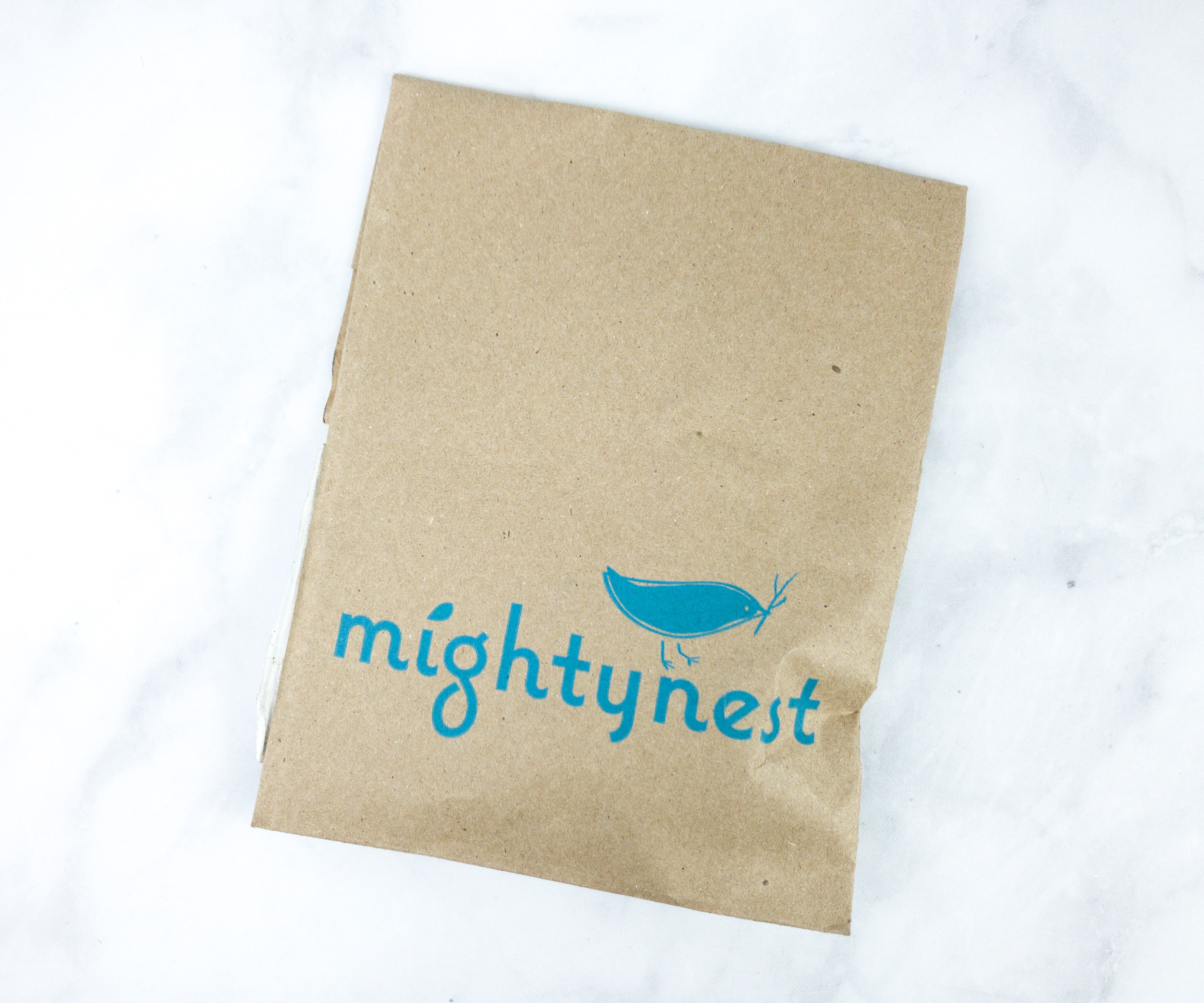 Mighty Fix is a monthly eco-friendly subscription from Mighty Nest that sends one item each month designed to help your family lead a healthy lifestyle. 15% of the cost of the subscription will be donated to the school of your choice.
Subscriptions now cost $11 a month, but there's a discount if you'll opt for an annual plan. Shipping is free and add-on items ship free, too.
DEAL: Get your first month for $3! Use coupon code  HELLOSUB3. Or, get one month free with an annual subscription (save $10)! Use coupon code 12MONTH-1FREE.
FYI – this subscription ships along with Mighty Body if you also subscribe to that. I totally love their environmentally conscious shipping practices.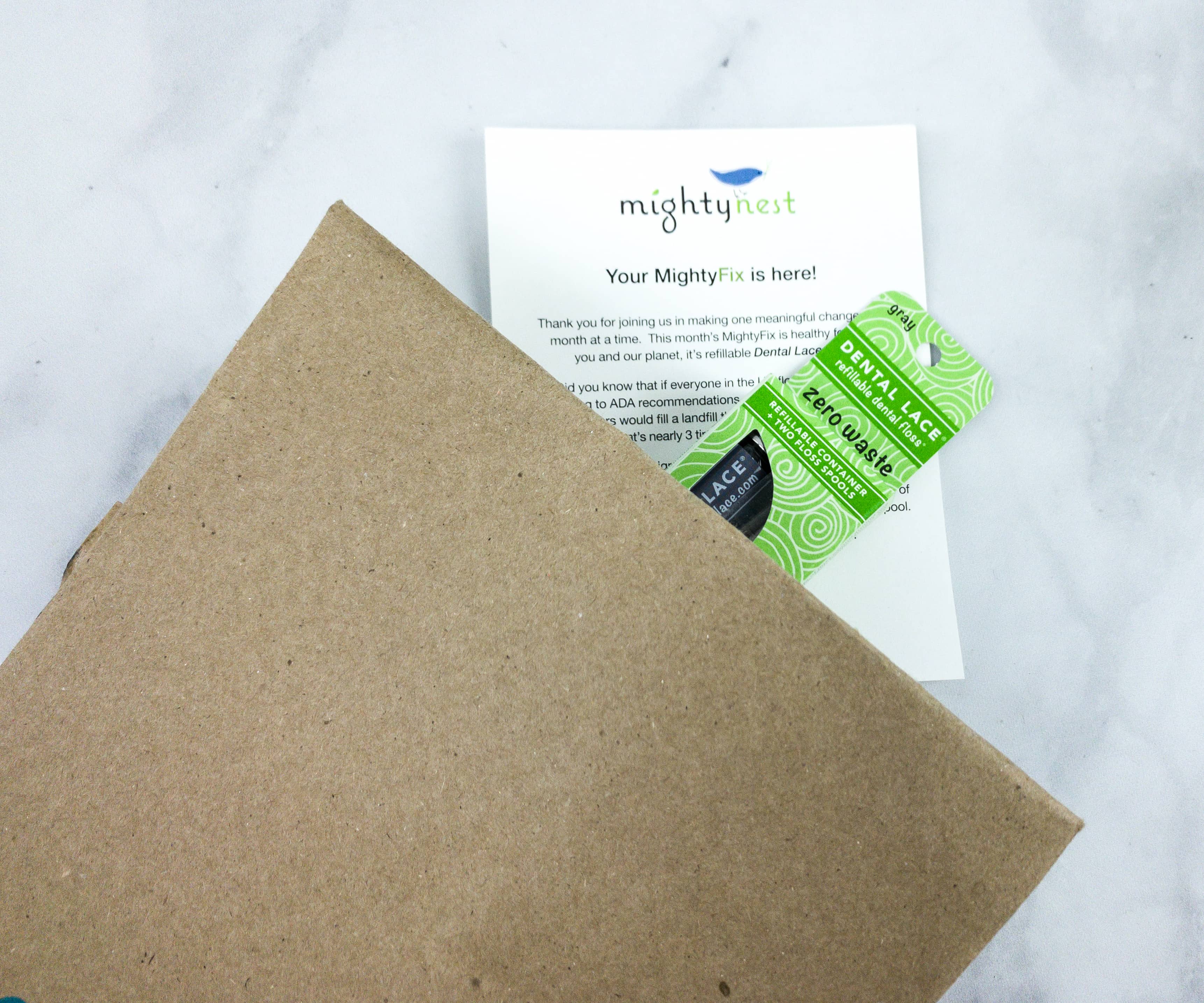 No fancy packaging but everything arrived in perfect condition.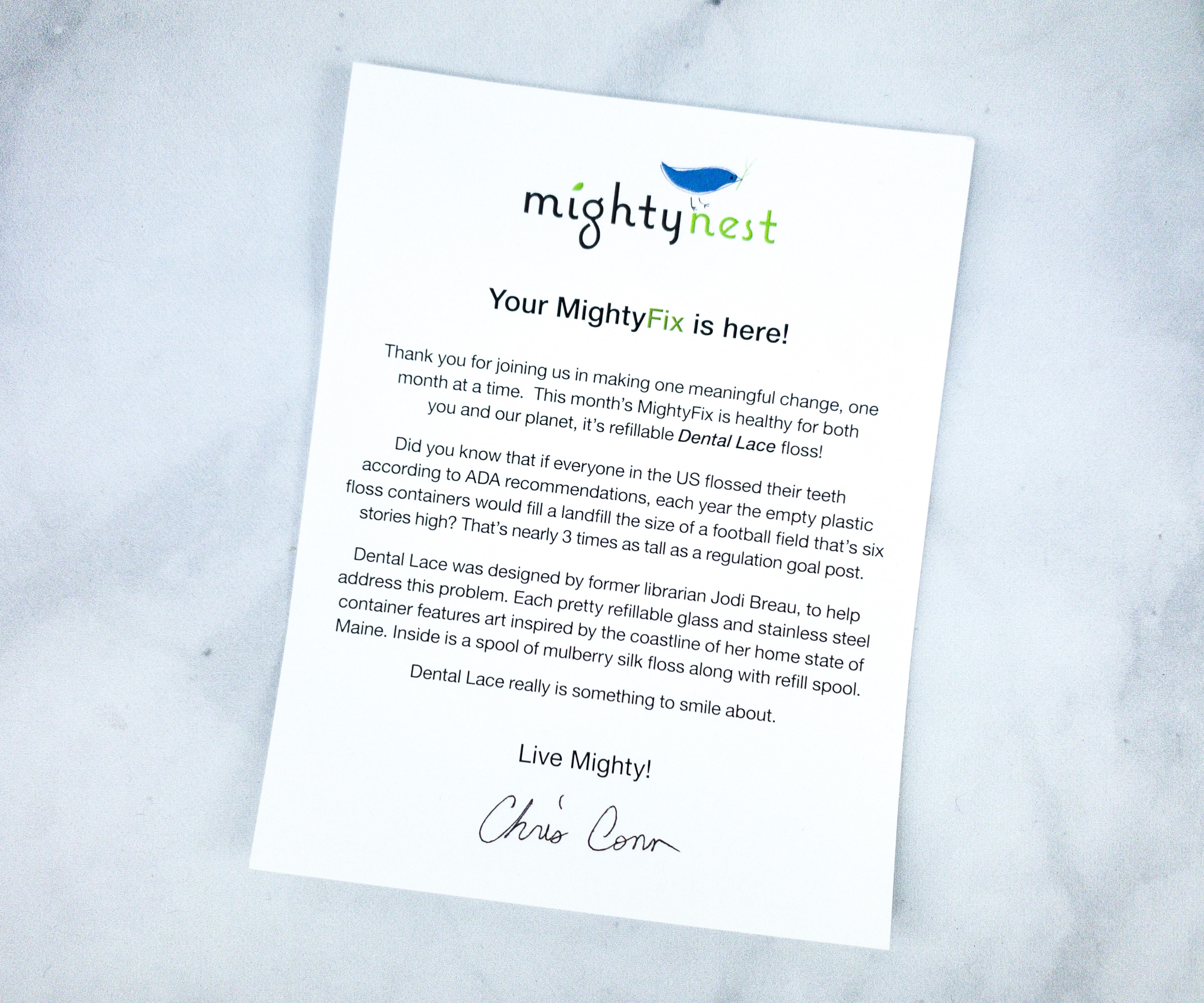 There's also a card from Mighty Fix.
At the back, they listed reasons why the featured product is so mighty.
I absolutely love their environment-friendly shipping practices.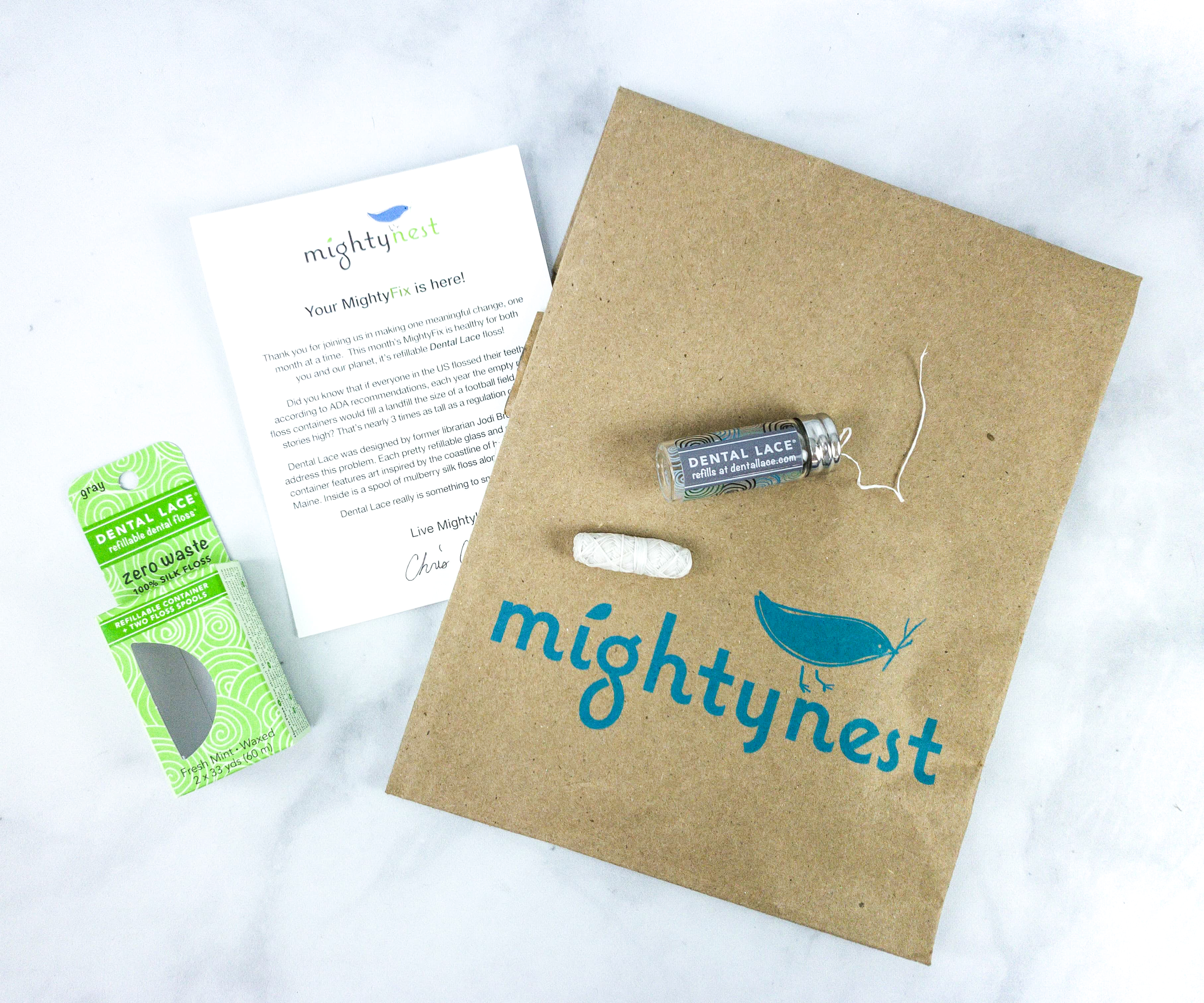 Everything in my package!
Dental Lace Refillable Dental Floss in Fresh Mint ($13.99) Each box comes with a refillable container and 2 spools of silk floss. One pool is made up of 33 yards of biodegradable mulberry silk!
The floss is made with silk and coated with Candelilla wax. It's vegan, definitely better than those petroleum based ones.
Even the box packaging itself is eco-friendly! It's made with post-consumer fiber and Processed Chlorine Free (PCF), while the ink used is soy-based. They were also manufactured using renewable wind energy.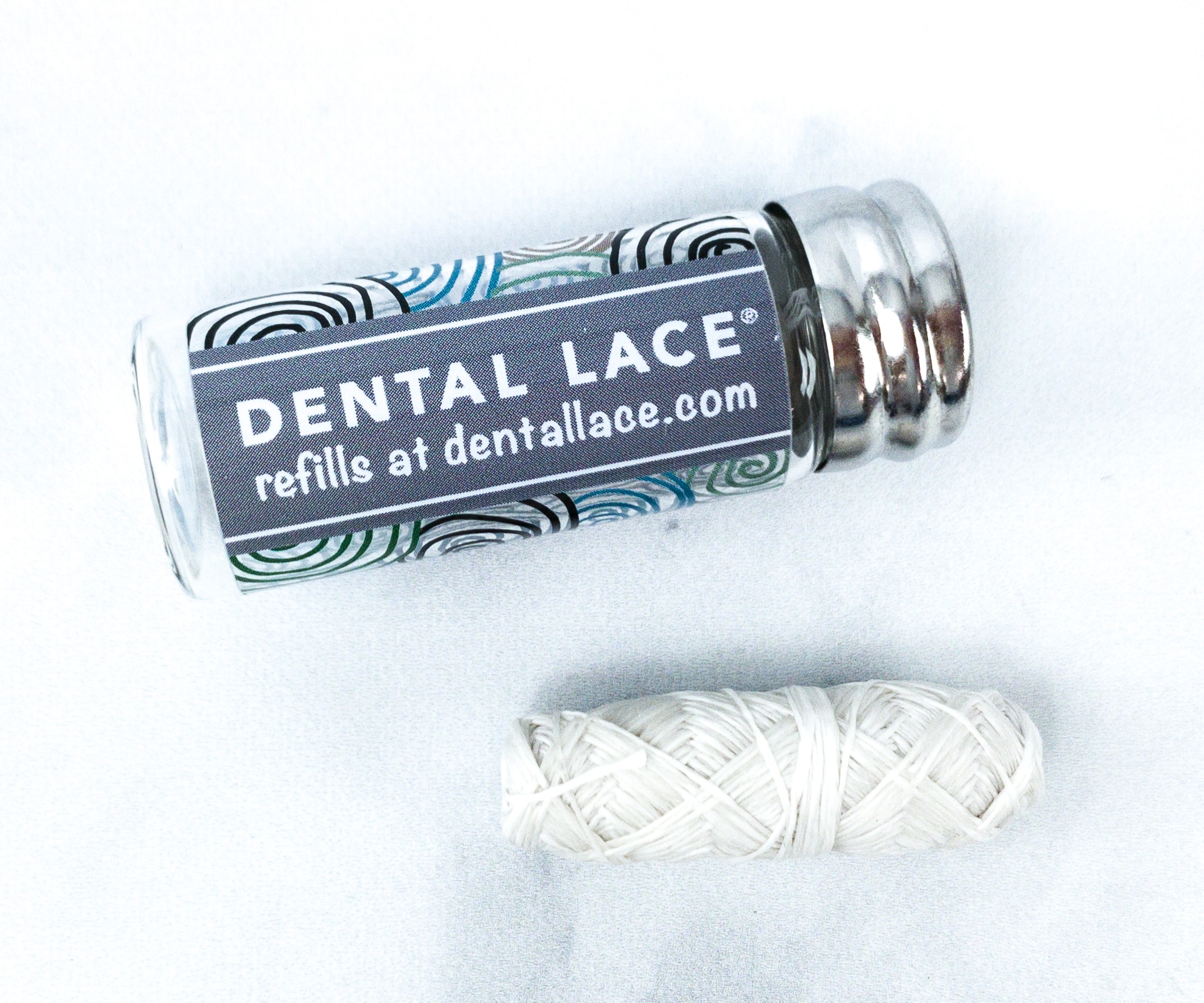 I love how cute this dental floss container is. It's also easy to carry around anywhere.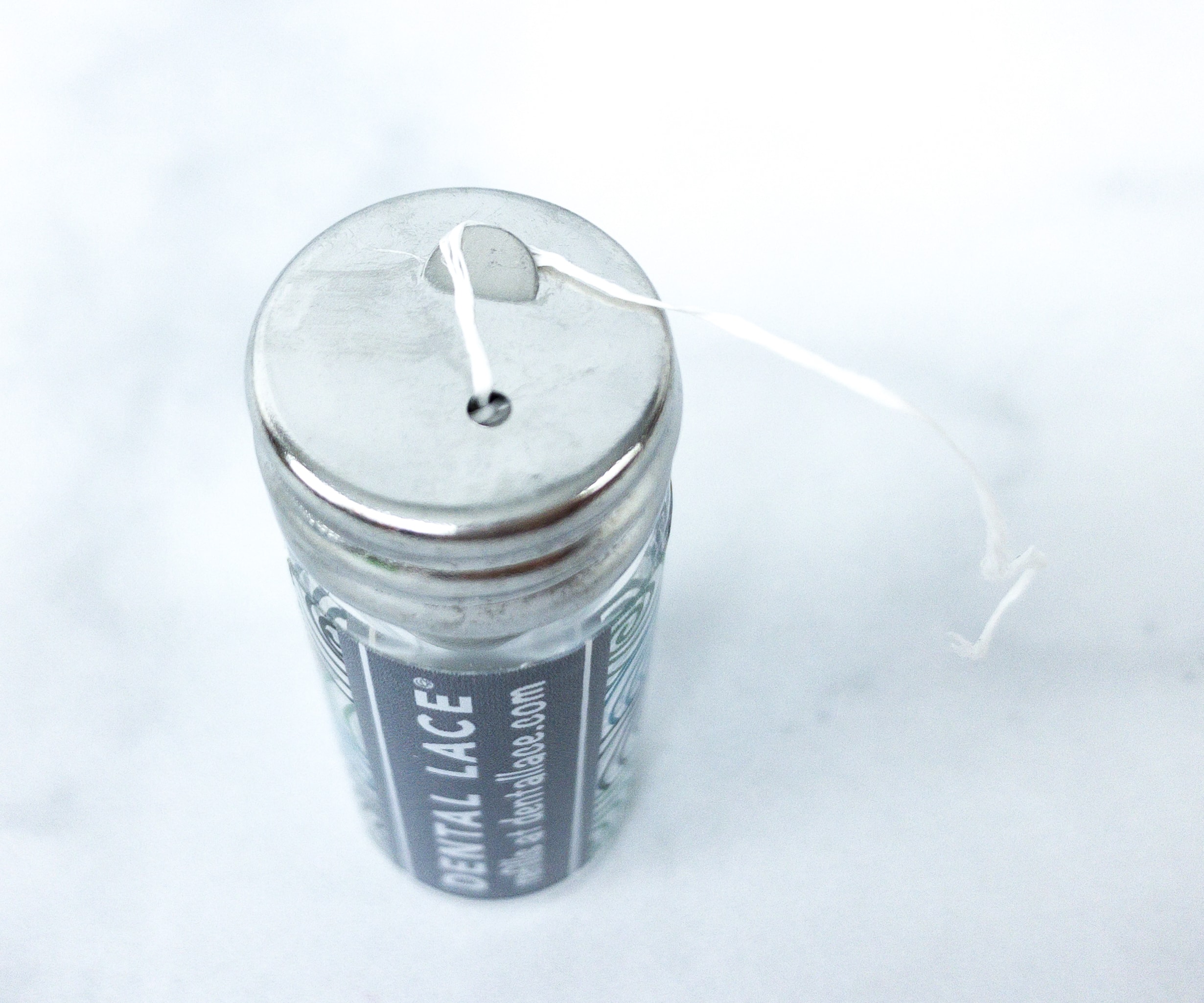 The lid is made up of stainless steel and there is a conveniently-placed floss cutter on top. This way, you don't have to screw and unscrew the lid each time you'll get some floss!
The floss itself has a hint of minty taste which I love. Also, I really like that they included a spare spool with the set!
This month's featured item helps us keep our teeth clean, while also helping the environment by lessening our waste! I think it's such a great idea that they came up with a biodegradable floss. Plus, the cute packaging design adds to the appeal. Now you will never shy of taking out your floss because they come in cute eco-friendly packaging. They're also reusable so you can just buy refills when you run out. Overall, I am extremely happy with this month's product! Truly, it is a mighty fine item! I'm looking forward to the next packages and I can't wait to discover more eco-friendly products through this subscription!
What do you think of this month's Mighty Fix?