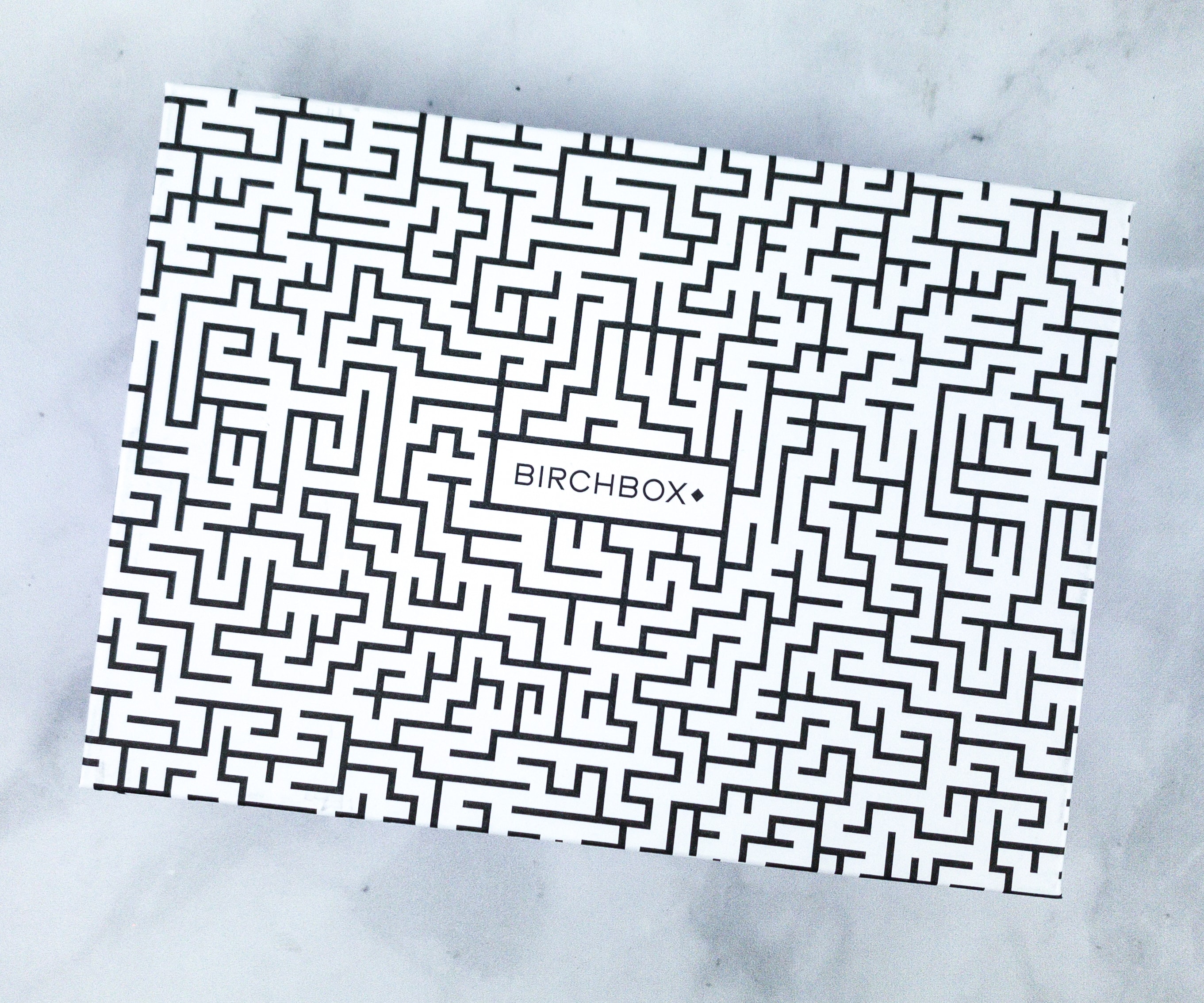 Birchbox is a beauty sampling subscription service that sends 5 new items each month so you can try before you buy. Birchbox is $15 a month and you can choose a monthly sample during selection time, let Birchbox decide, or pick a pre-curated box.
DEAL: Use one of these offers for a luxe freebie with your subscription – just visit Birchbox and use the code!
This is a review of a regular, non-curated box.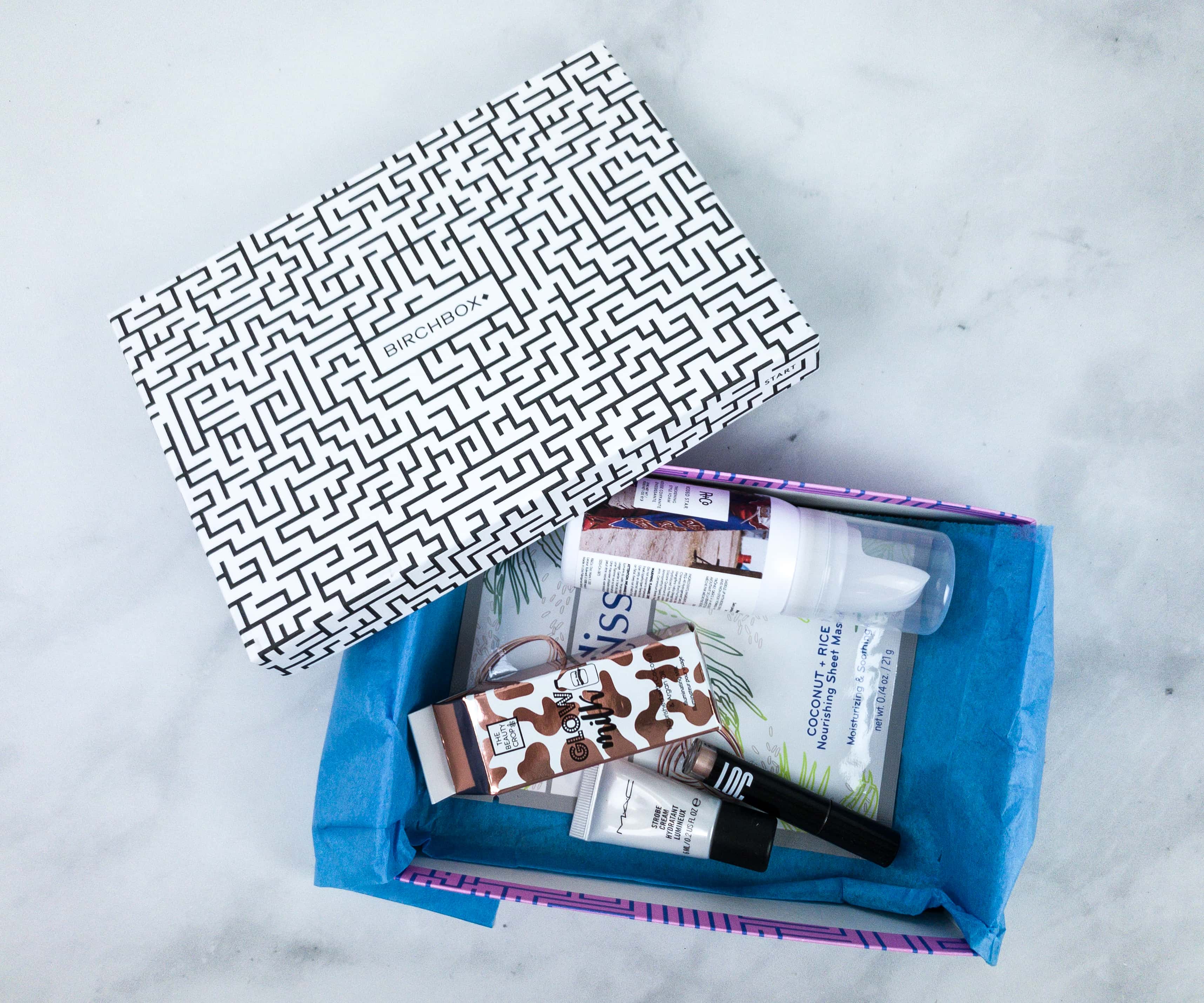 The items were wrapped with blue tissue paper.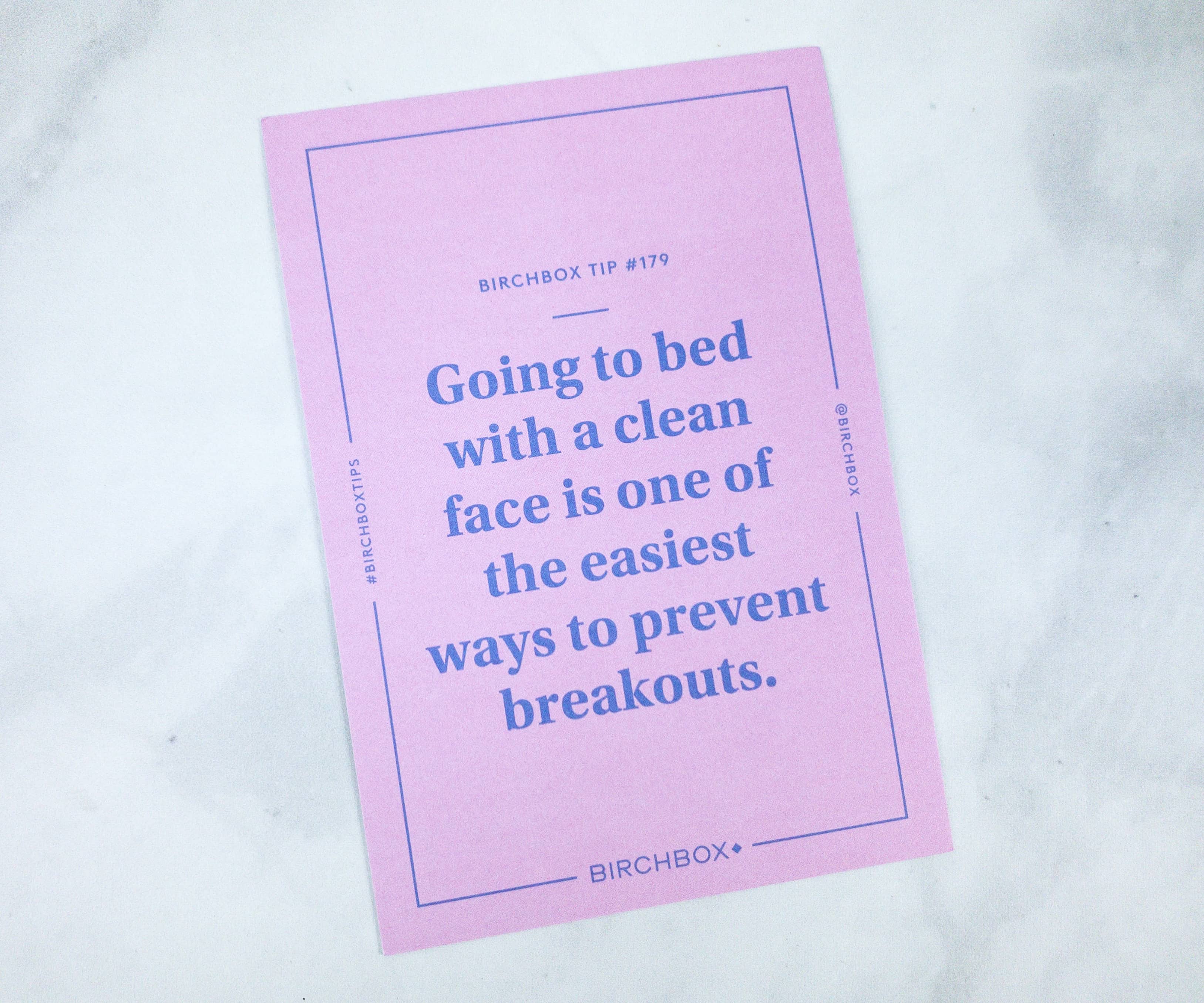 Birchbox Tip #179:
Going to bed with a clean face is one of the easiest ways to prevent breakouts.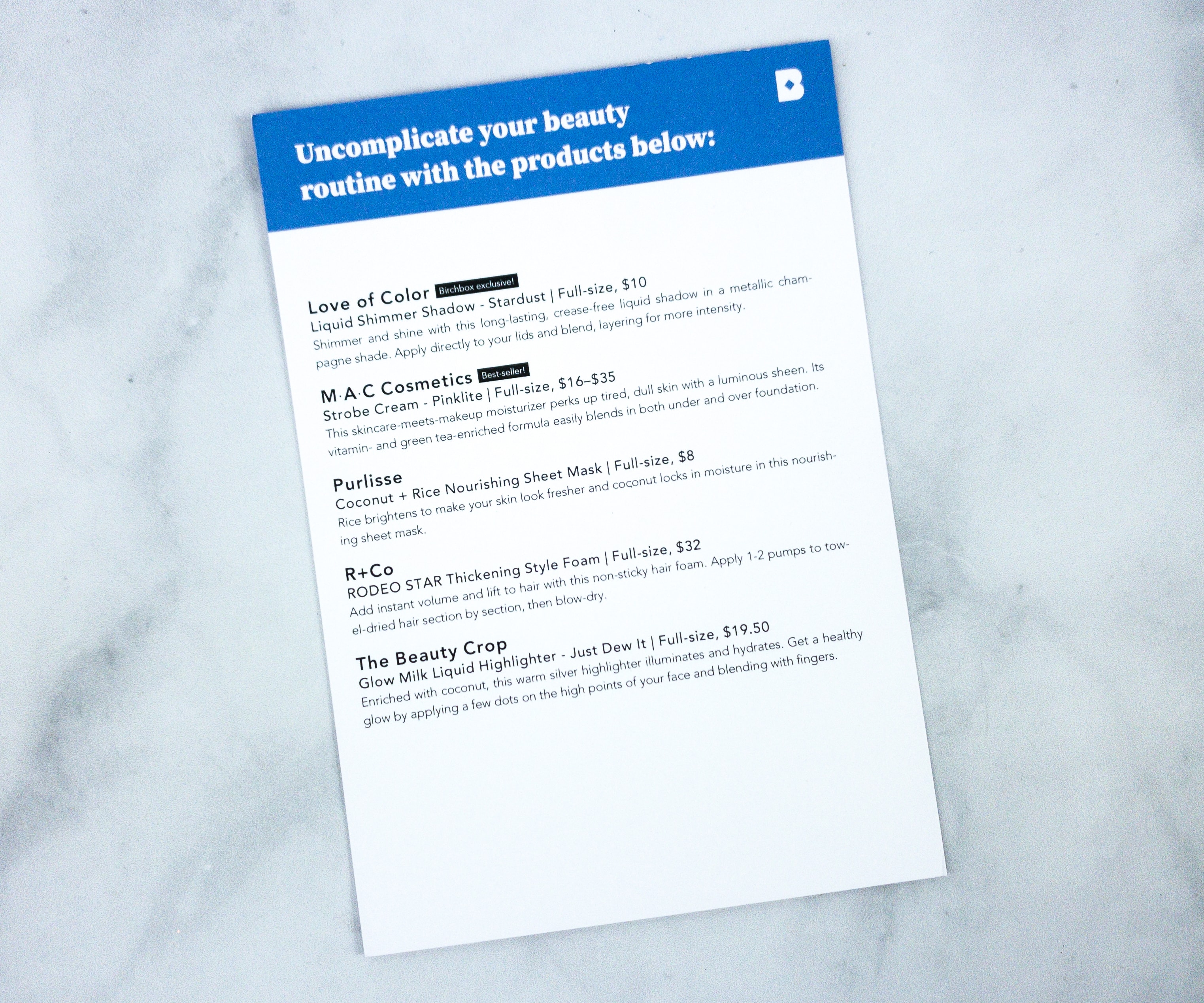 The information card gives brief details on each item as well as the price if you were to buy the full size.
You can visit Birchbox.com/MyBox to easily see the details of your box, which I recommend because sometimes they have videos on the item product pages which I find useful.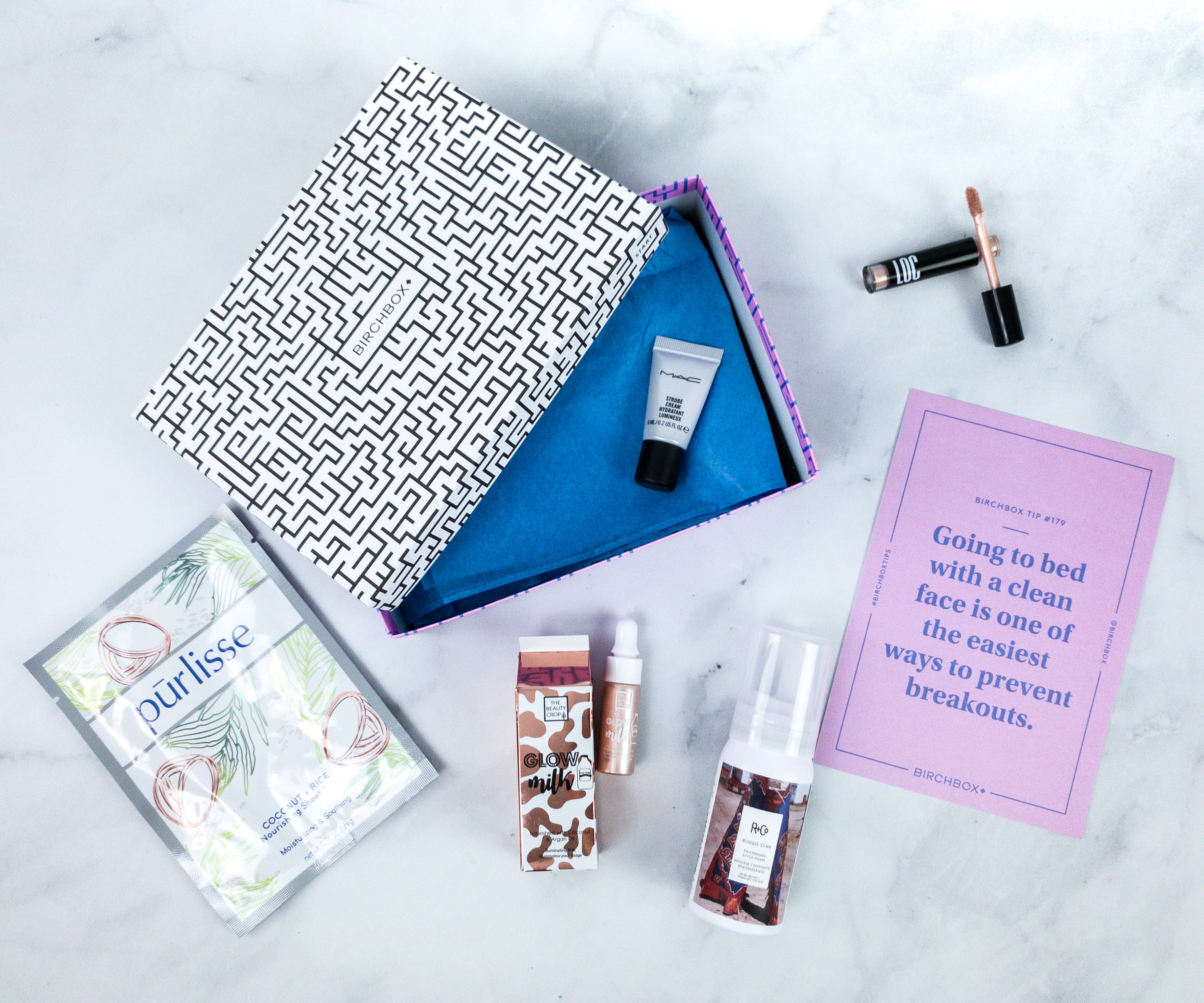 Everything in my February Birchbox!
Pūrlisse Coconut + Rice Nourishing Sheet Mask ($8) This sheet mask boasts of a unique combination of brightening rice extract and moisturizing coconut extract. It's easy to use and all you have to do is put it on for 10-15 minutes, ideal for days when your skin needs an extra boost of nourishment. The sheet mask is soaked with just the right amount of serum and it definitely feels good on the skin.
Love of Color Liquid Shimmer Shadow – Stardust ($10) For creating day-to-night looks, this liquid shimmer eye shadow is your new best friend. It has an excellent formula that lasts long and feels light on the skin. You can also easily layer it if you want a bolder look.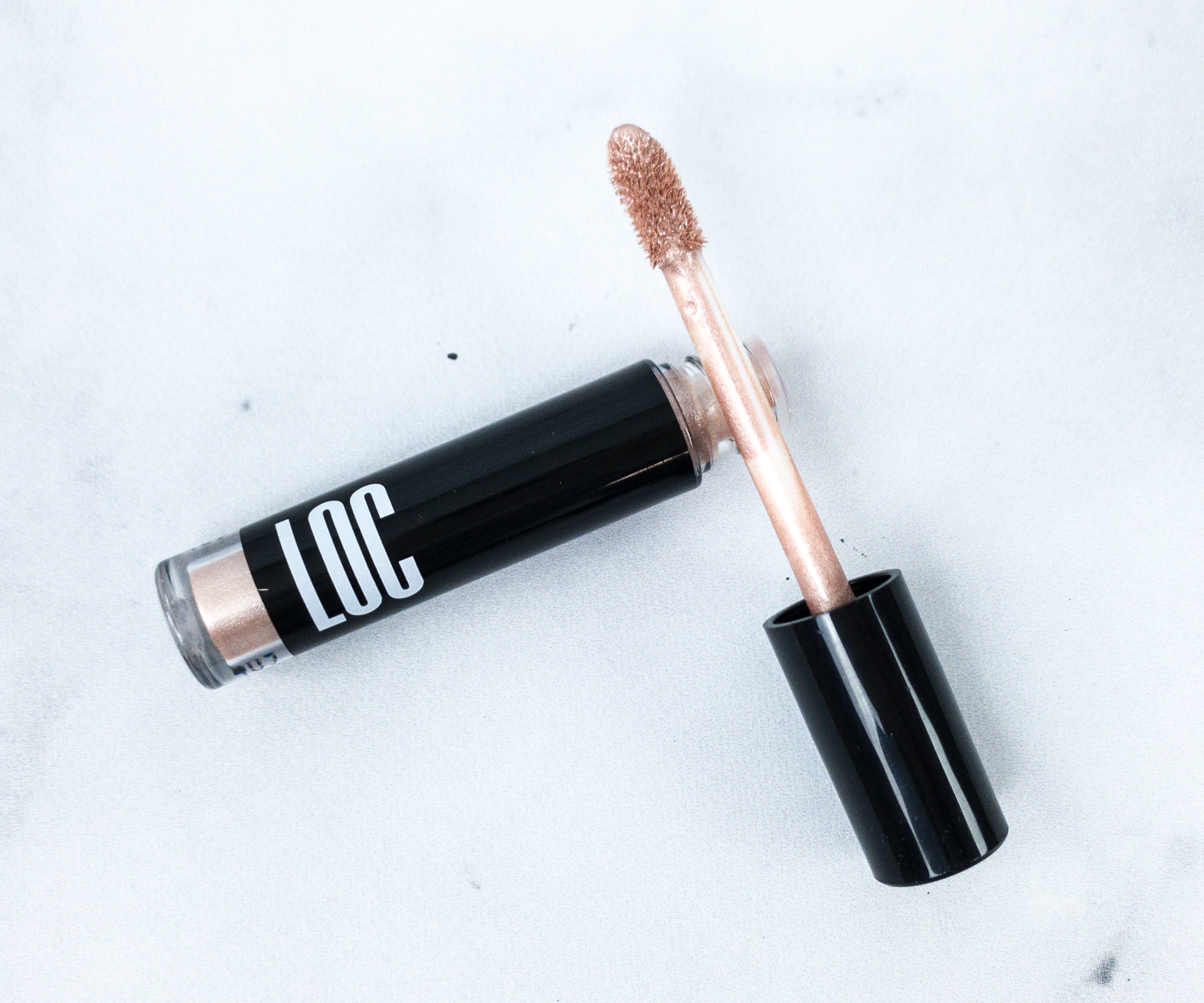 I got it in Stardust, a champagne shade. I like its sheer finish. To apply, just swipe the applicator across your eyelids and then blend or layer as you desire.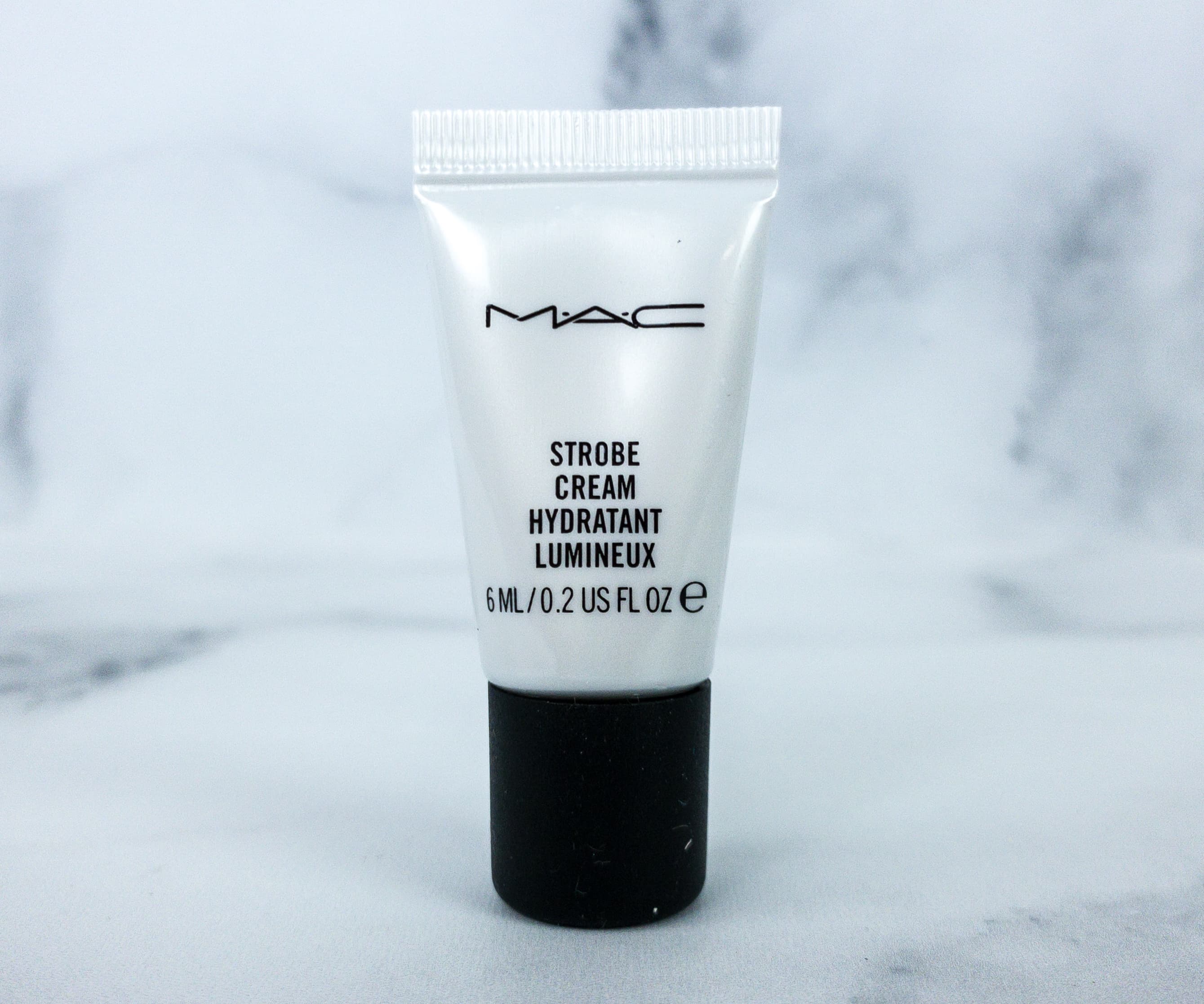 MAC Cosmetics Strobe Cream – Pinklite ($4.12) The much-coveted dewy makeup finish is easier to achieve with this strobing cream. I got it in Pinklite, which is ideal for all skin tones. This makeup product also has skincare benefits like improving tired and dull skin, thanks to its vitamin-enriched formula. It's light as air and blends like a dream, giving your skin a natural radiance that looks good both in photos and IRL. It's usually worn under makeup as a base, but you can also use it as a moisturizer or layered with a moisturizer for lazy days.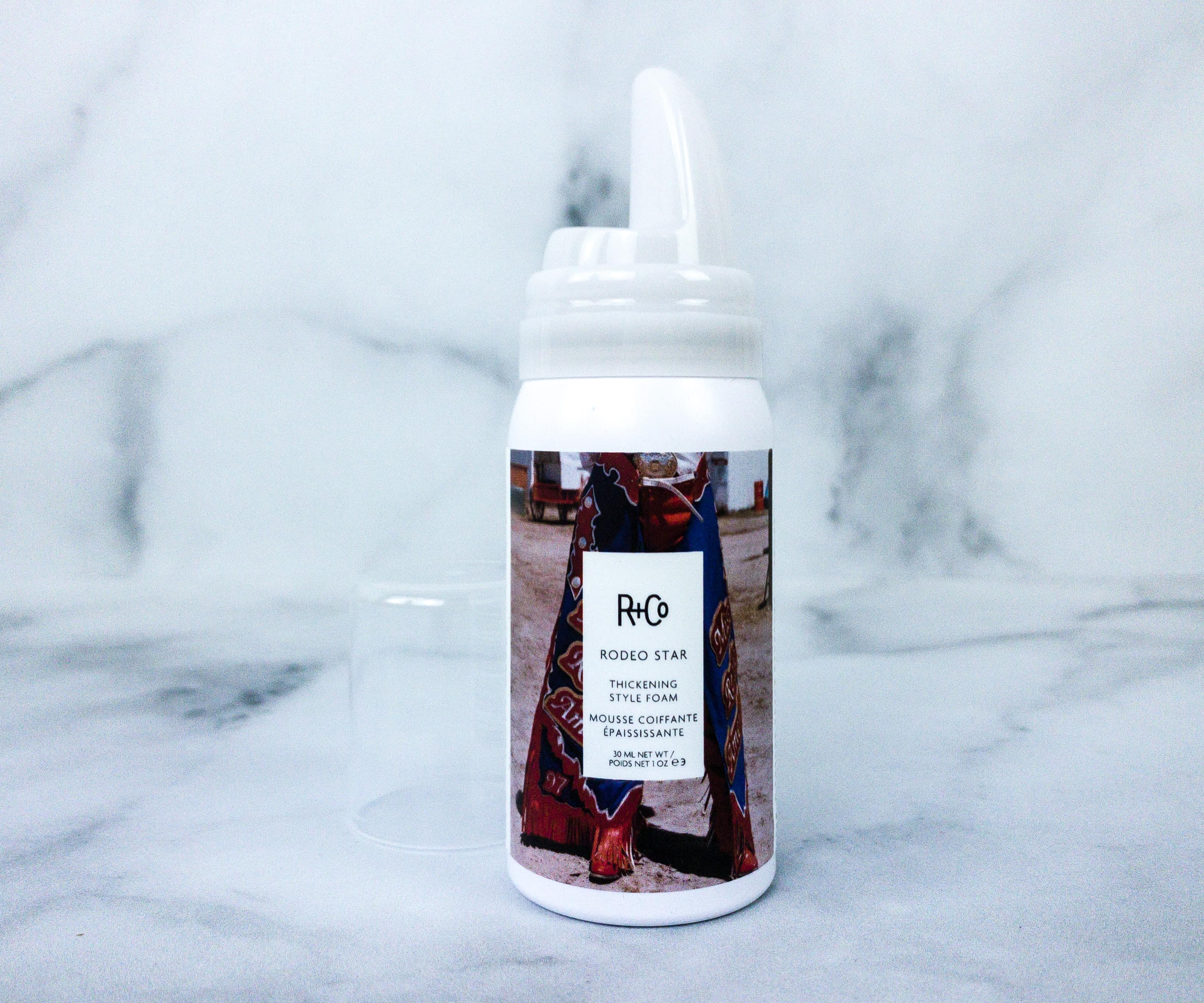 R+Co Rodeo Star Thickening Style Foam ($6.40) Now, here's something to keep our hair looking fresh and volumized! It's made with a blend of kiwi fruit extract, aloe vera leaf extract, and vitamin E, which delivers moisture and helps improve each strand's strength. To use, just get 1-2 pumps and apply onto towel-dried hair. For best results, blow-dry your hair afterward. Unlike other style foams, this didn't make my hair feel heavy and sticky. It also smells so good!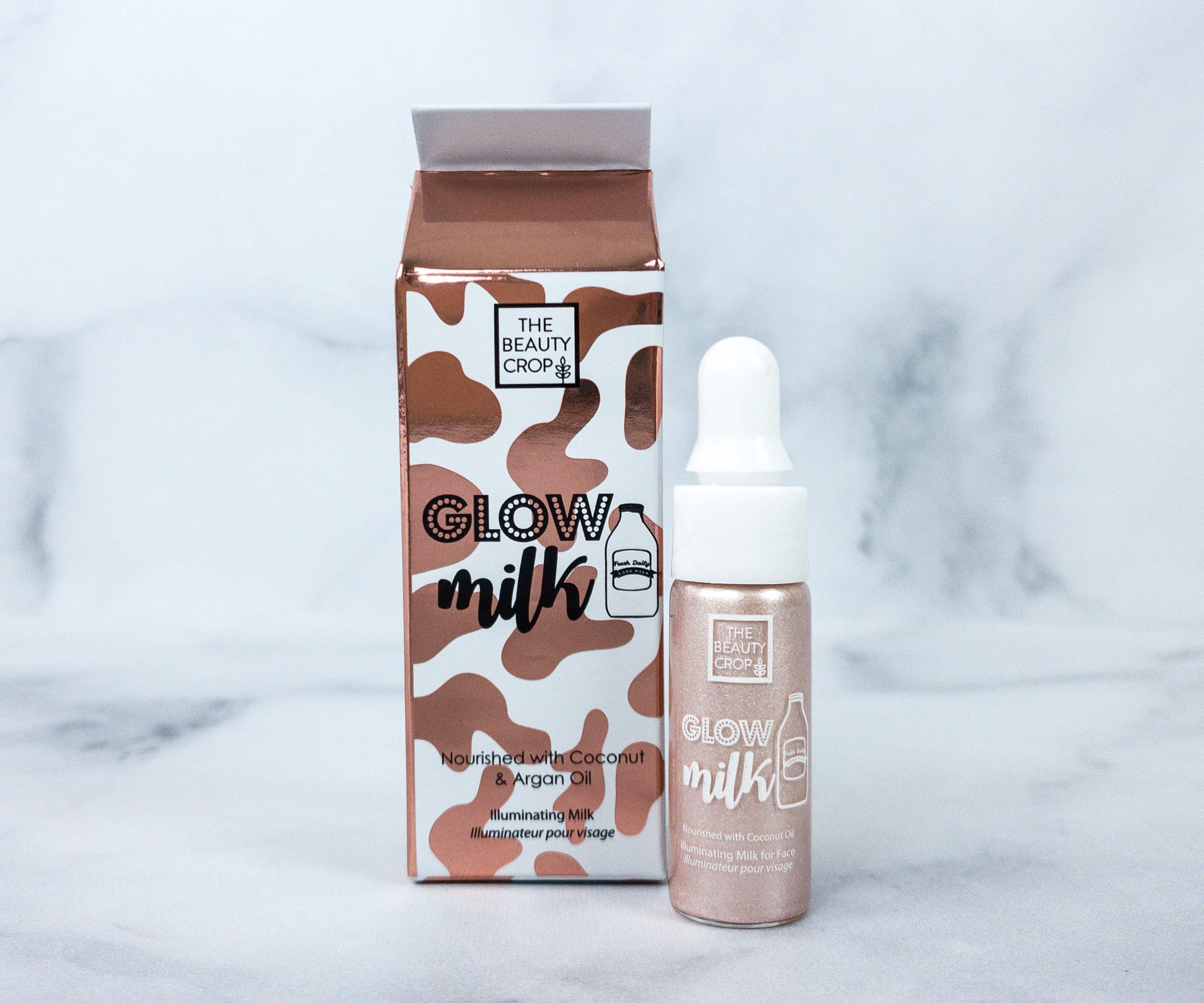 The Beauty Crop Glow Milk Liquid Highlighter – Just Dew It ($19.50) This liquid highlighter is perfect for adding definition to your makeup. It's made with coconut oil, which delivers hydration while keeping your skin well illuminated.  Aside from applying directly to your skin, you can also add it to your foundation or moisturizer for a healthy-looking, dewy glow.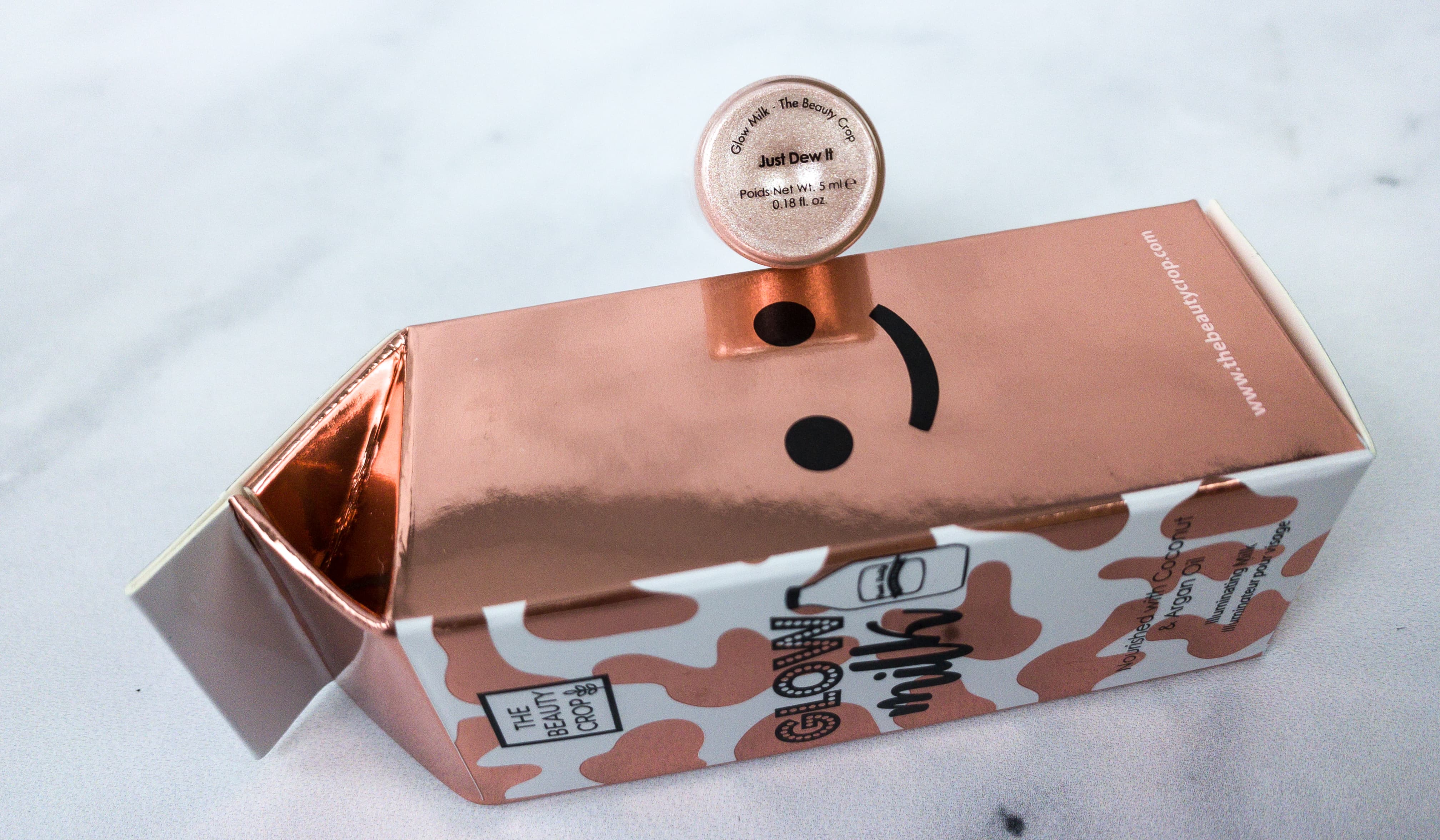 The liquid highlighter is in a dropper bottle, so it's easy to apply and blend. I got it in Just Dew It, which is ideal for light skin tones.
I'm loving the mix of items in this box! It includes makeup products that ensure my skin is glowing all day long, like the strobing cream and the liquid highlighter. There's also a sheet mask that gave my skin its much-needed boost of hydration. They even included a hair styling item, which works great with my fine hair. All in all, this felt like a well-thought-out curation! The total retail value is $48.02, definitely a great deal since this box is only $15!
What did you think of the February 2019 Birchbox? What did you get in your box?

Visit Birchbox to subscribe or to find out more!